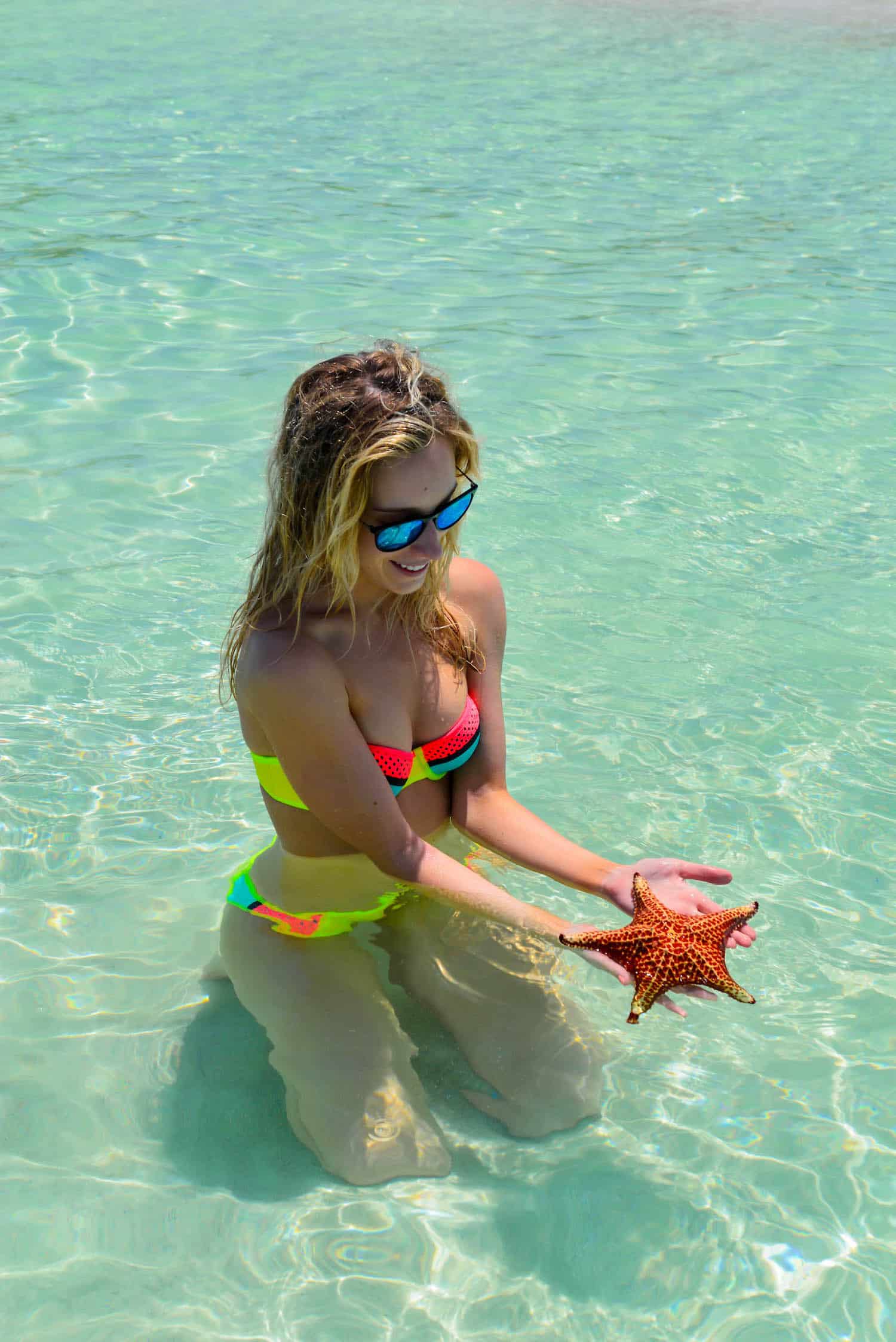 Our first morning at the Ritz-Carlton, Grand Cayman was spent aboard a boat touring some of the island's most popular ocean attractions. At 9AM we hopped on a speedboat docked right at the hotel (we booked our excursion directly through the Ritz) and headed to Stingray City, Rum Point and Starfish Point. Luckily we took a lot of photos because I still can't believe I actually swam with a stingray!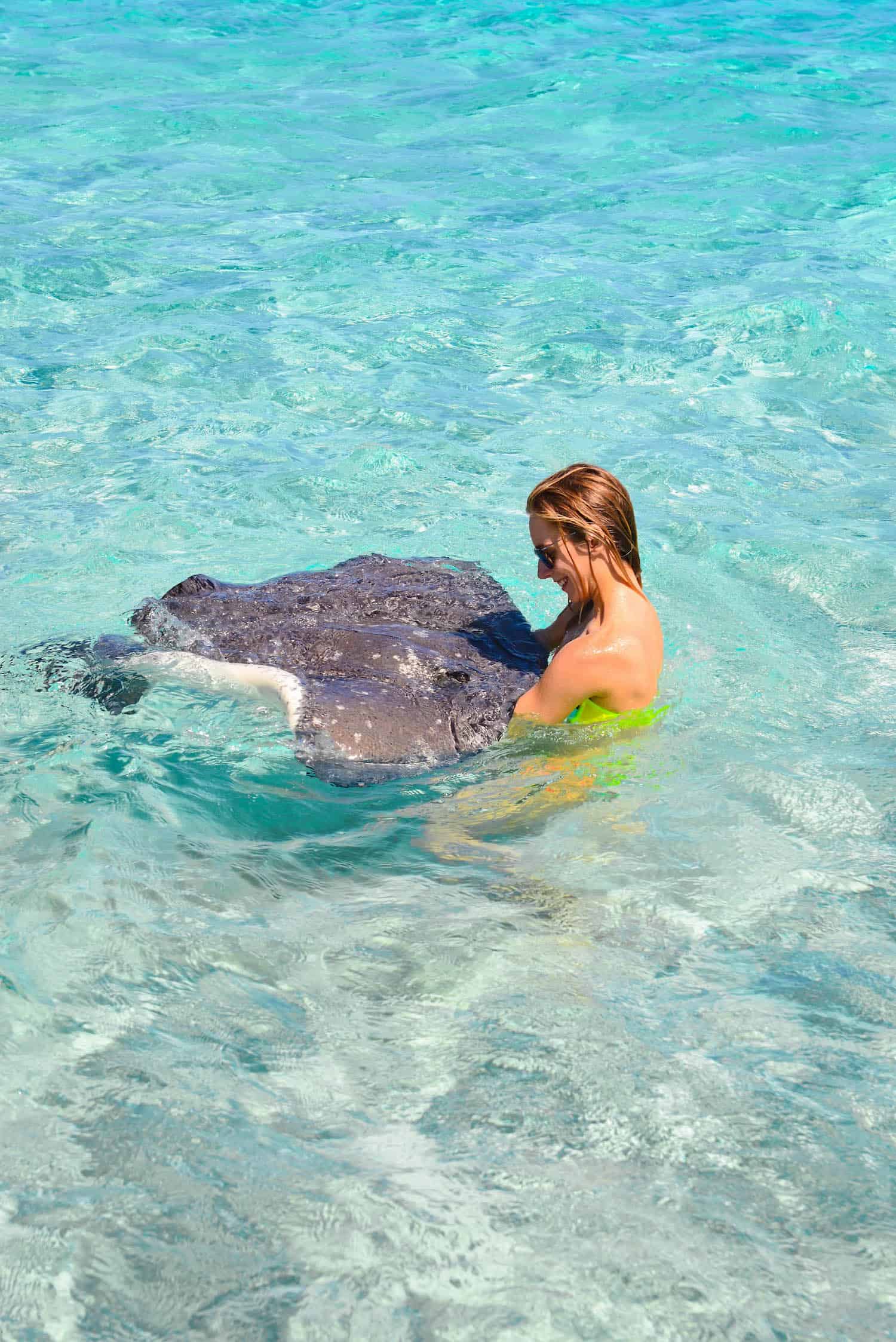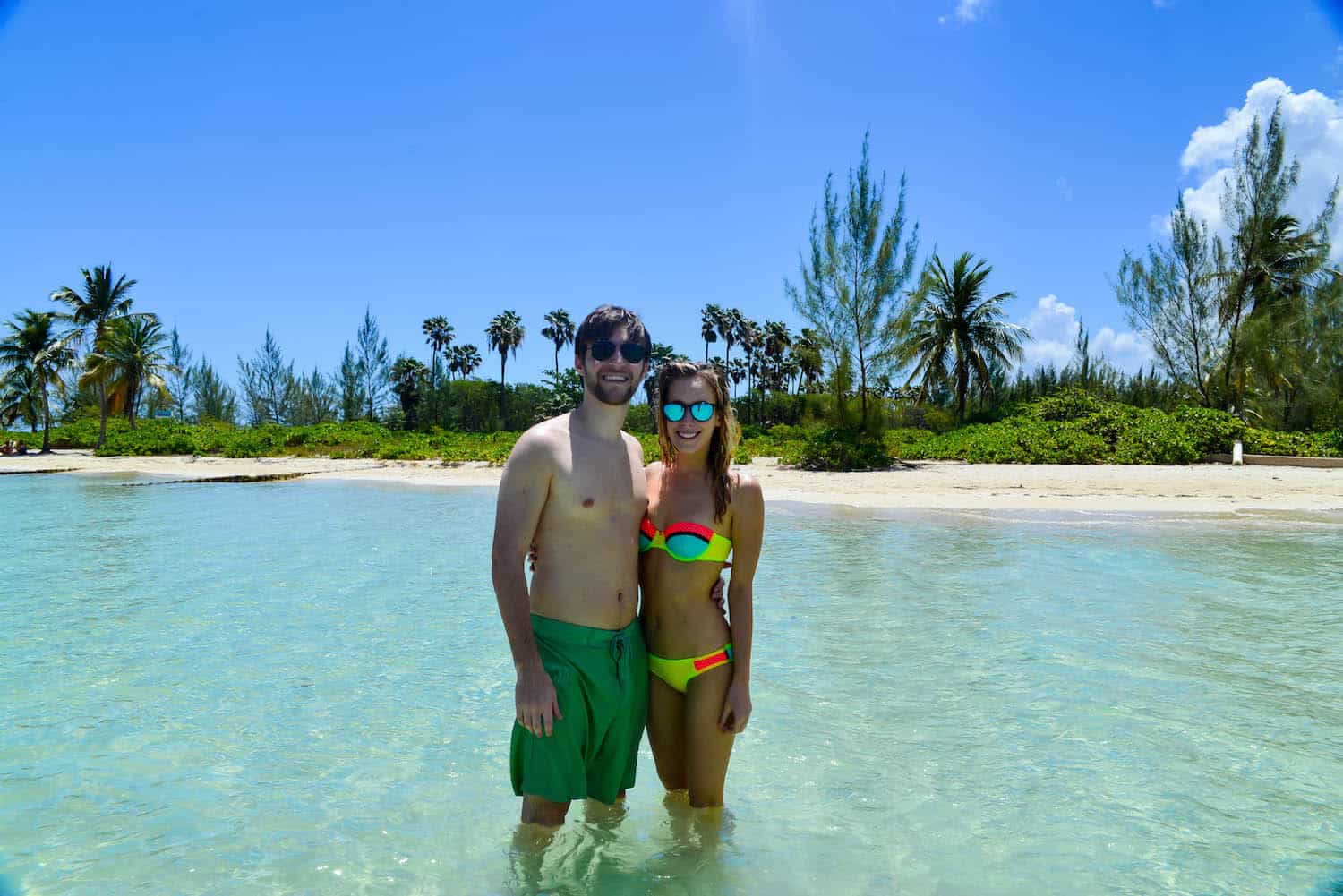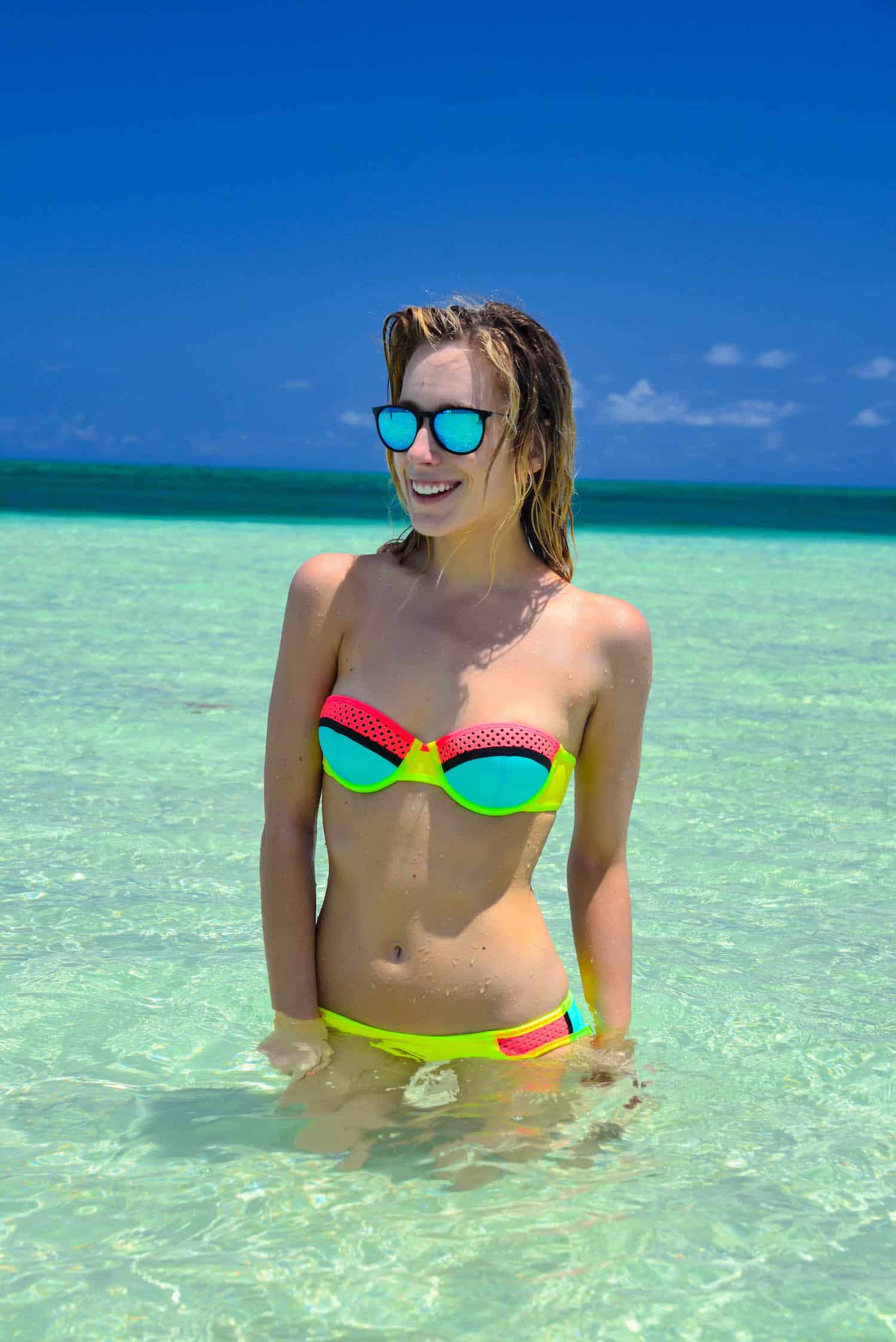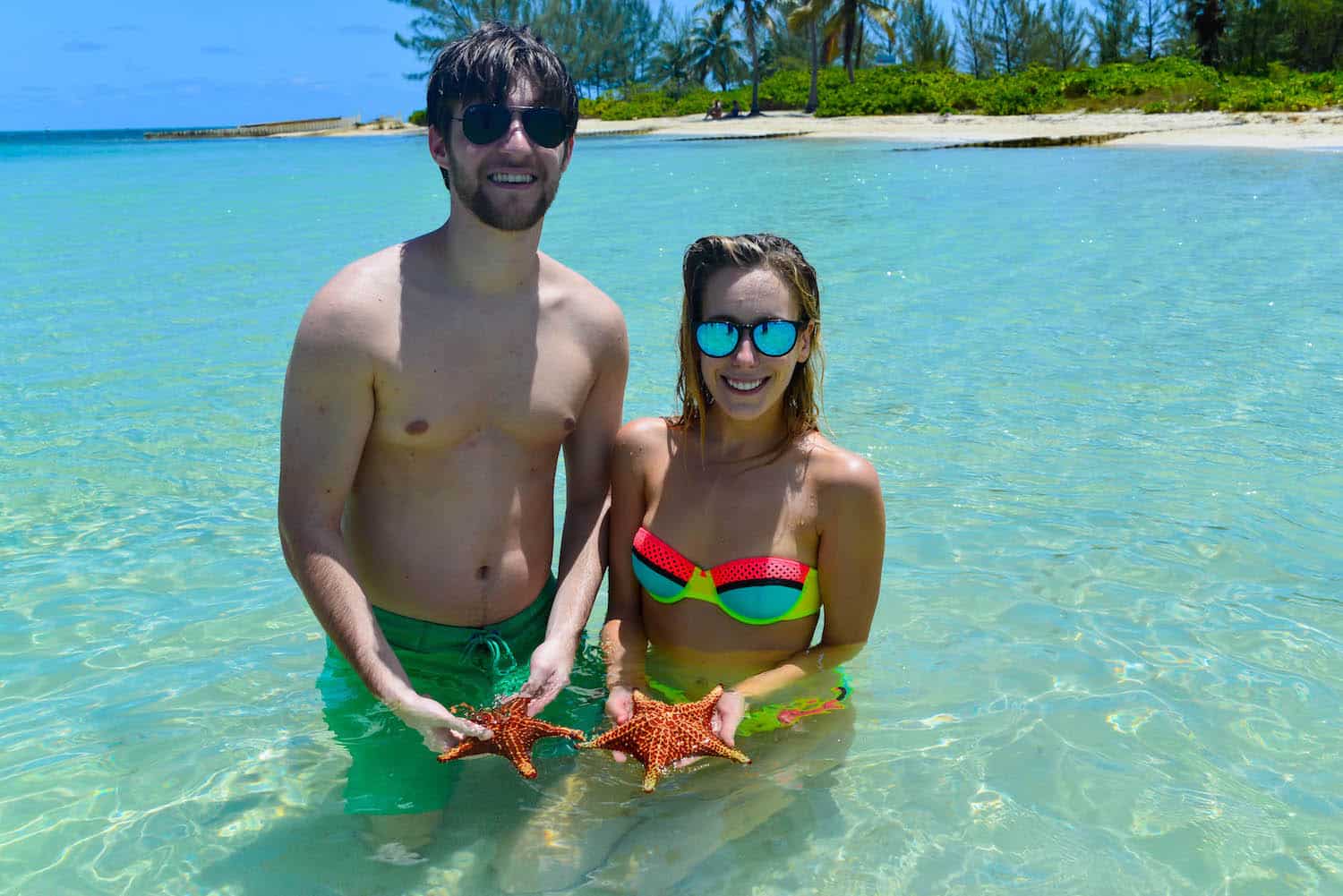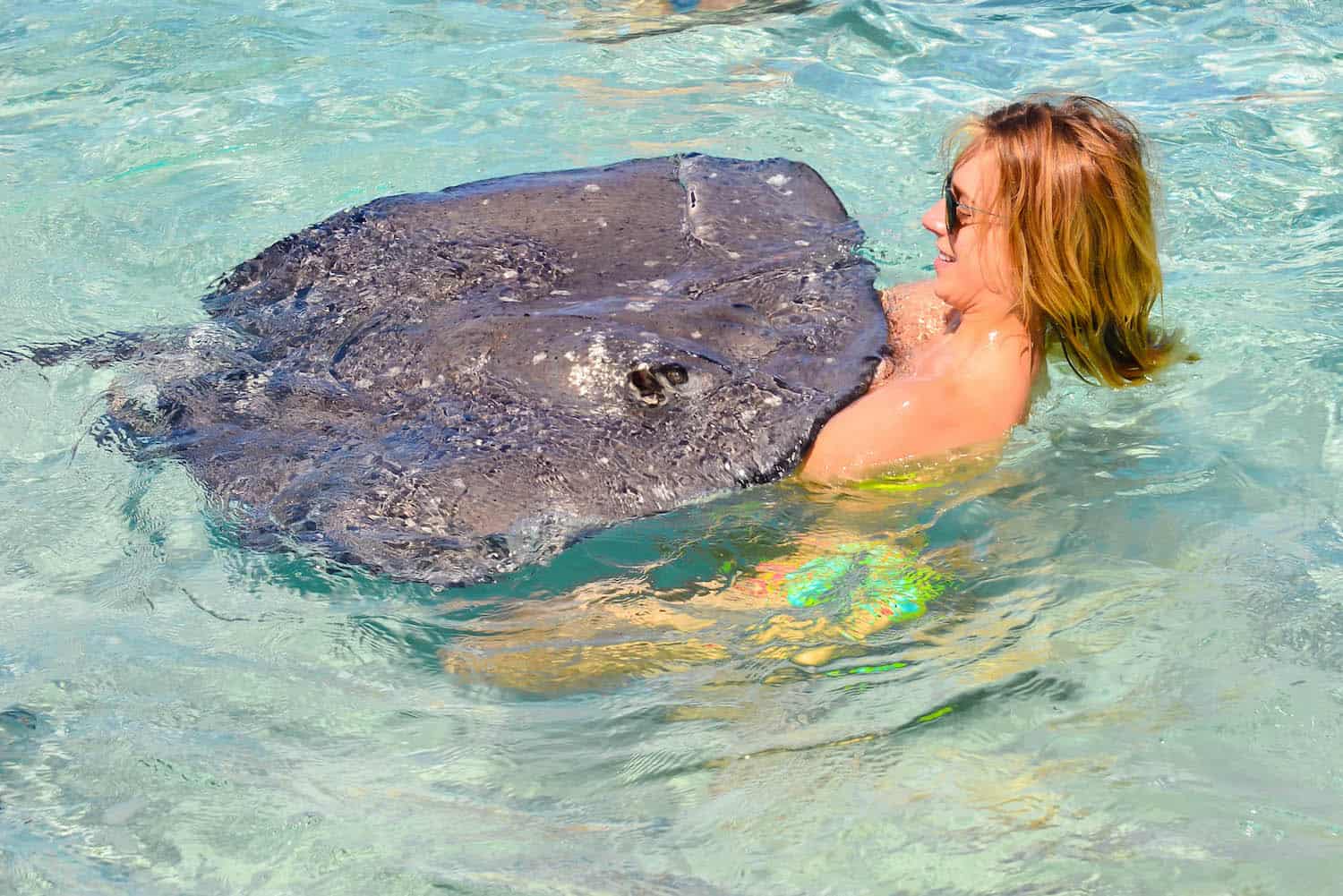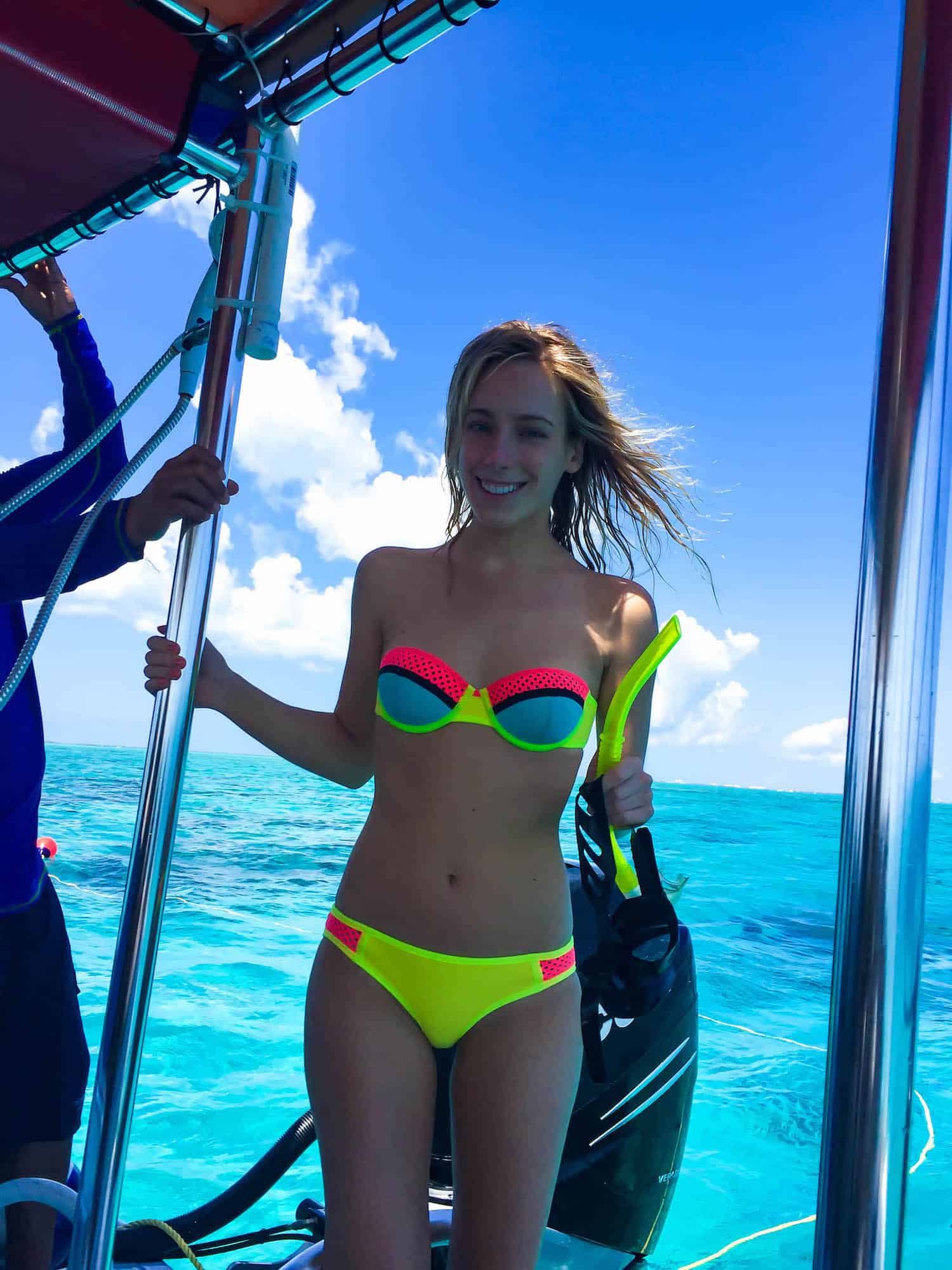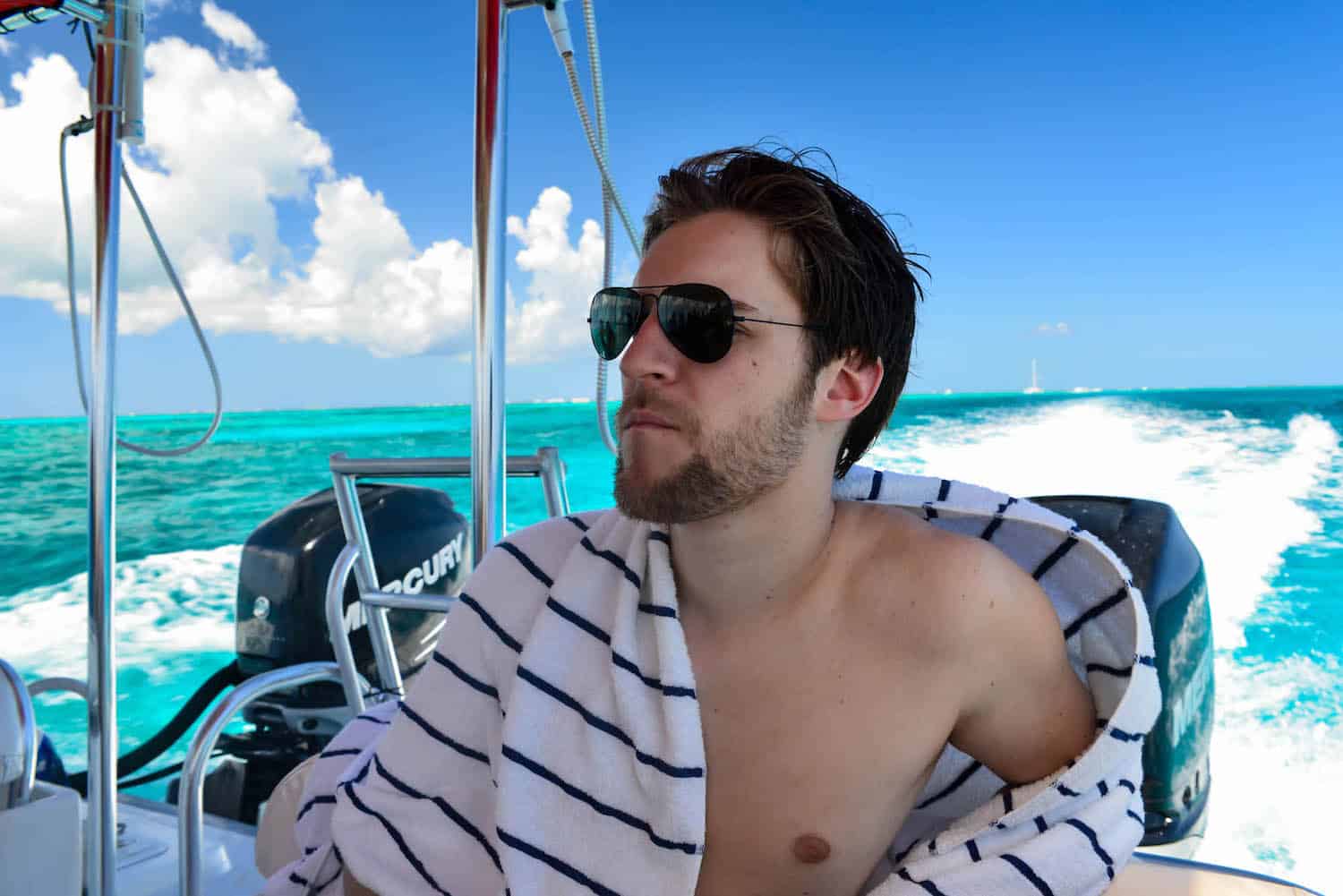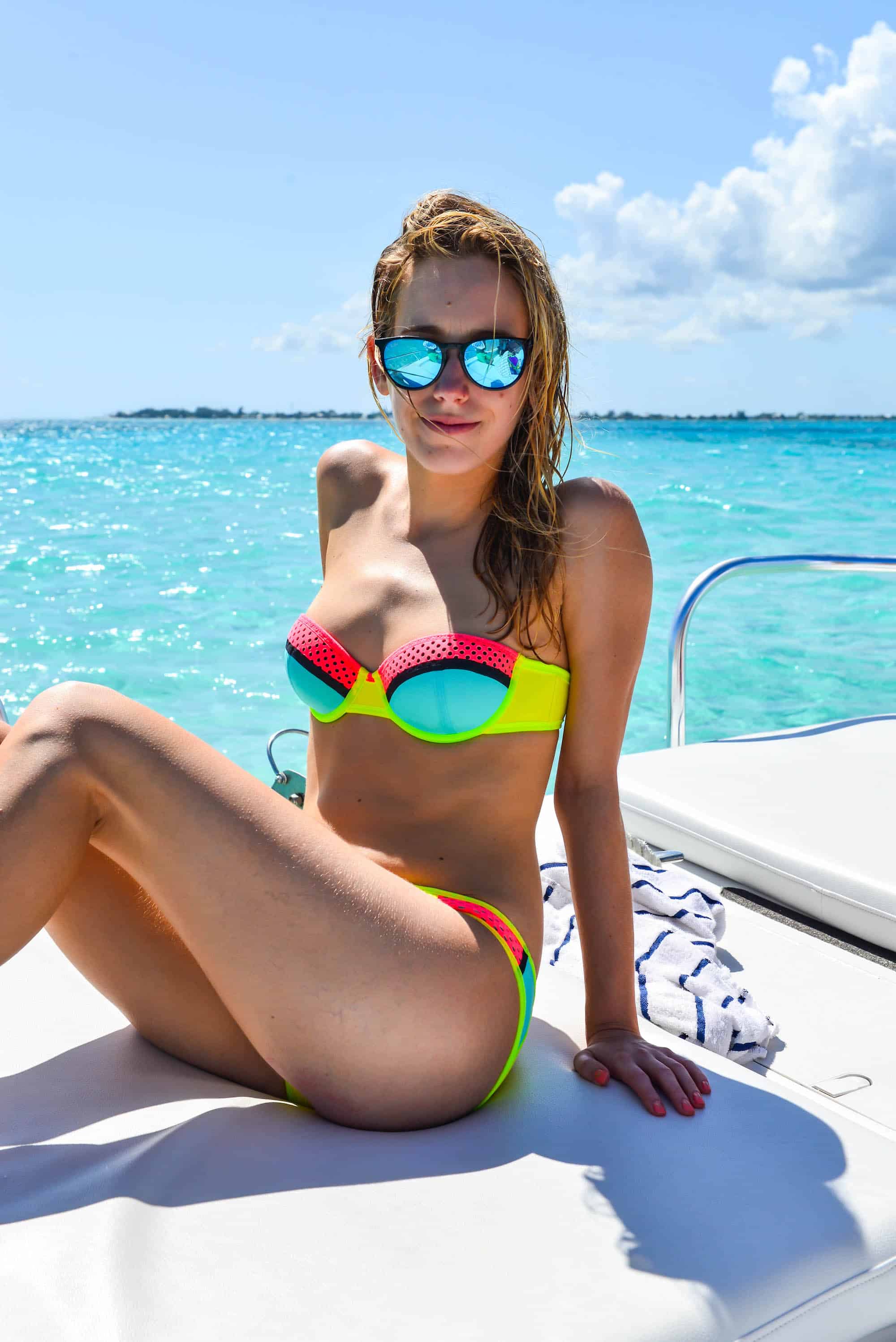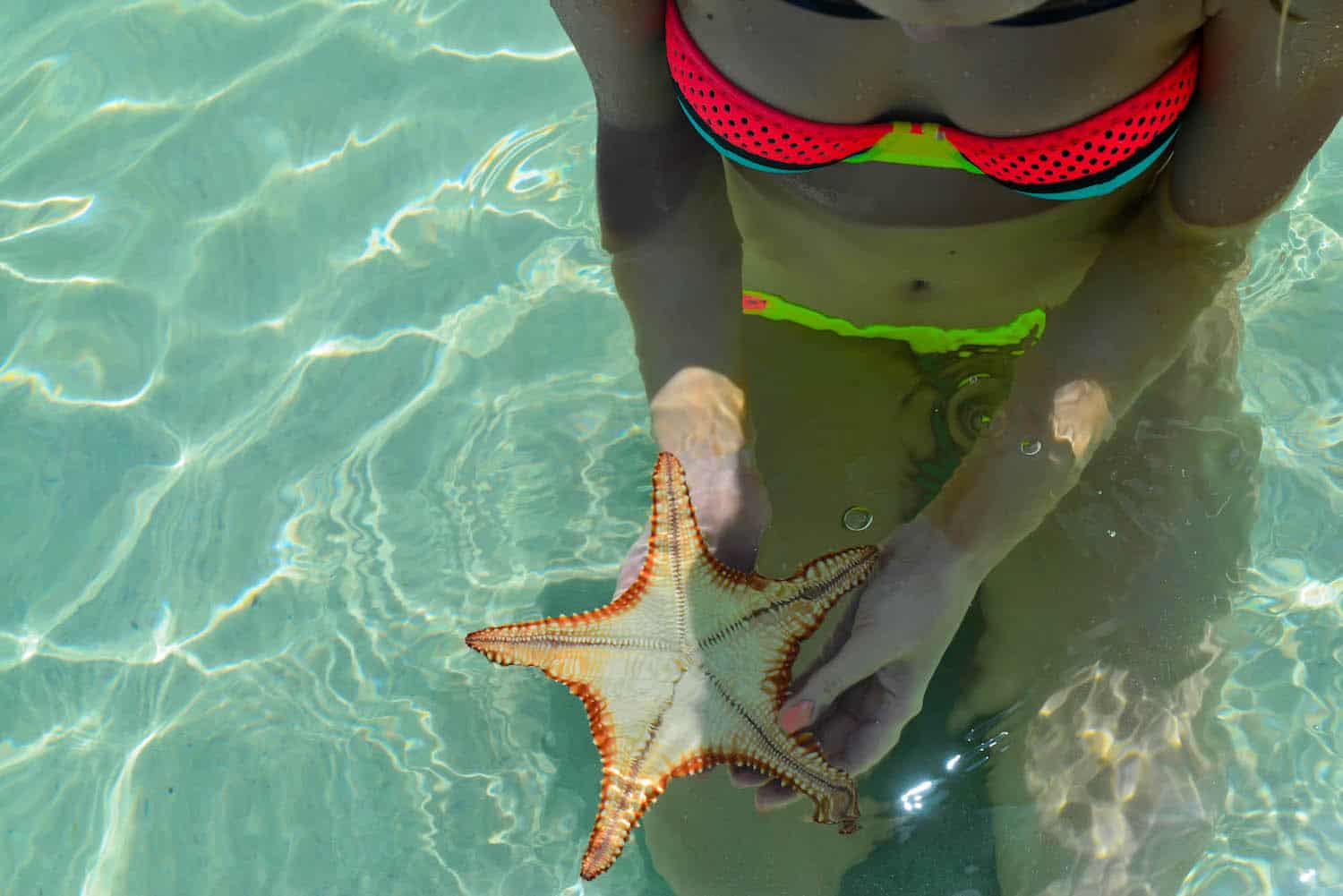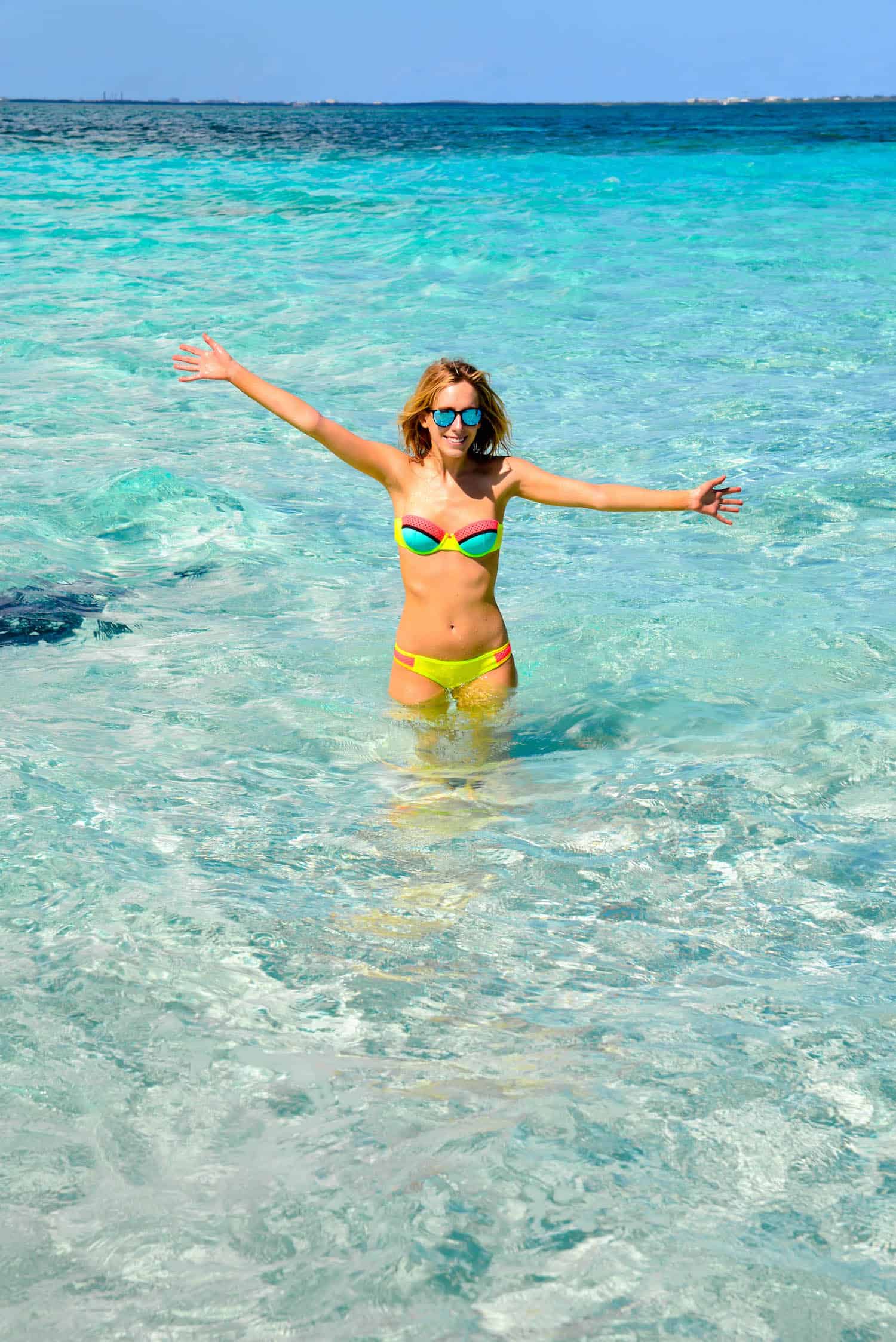 I was wearing… Triangl bikini c/o | mirrored sunglasses
Stingray City
This truly was like a dream. There weren't any cruise ships in town the day of our tour so we lucked out and avoided the tourist crowds. Located just 15 minutes from the Ritz-Carlton within the barrier reef surrounding the island, Stingray City is a sandbar inhabited by — you guessed it — lots and lots of stingrays. I was so nervous at first, but these gentle giants are incredibly friendly! The rays are so used to humans that they allow people to feed, pet and swim with them. They literally will just lay in your arms! You also won't believe how soft they are — their bellies feel like velvet!
Rum Point
There are gorgeous reefs all around the island but the one we stopped at was a short distance from Stingray City off of Rum Point. If I regret anything about our trip, it's not bringing a GoPro or some type of waterproof camera. The reefs and tropical fish were nothing short of stunning — basically I felt like I was in "Finding Nemo."
Starfish Point
Our last stop was Starfish Point where we docked directly on a beach. The water was about waist high, crystal clear and filled with starfish aka the perfect location for photos. I'd only ever touched a starfish at an aquarium (probably when I was 5) so seeing them in the wild was really special.
You know that feeling after experiencing something new where you are totally content with the fact you probably won't ever do it again? Well, that couldn't be farther from the truth for me. Literally I could hop on a plane tomorrow and do it all again. This was by far one of the most memorable things Nick and I have ever done together and I know I looked like a total little kid bopping around getting all giddy when a stingray would come to me. We've already decided that one day we're bringing our kids back for a swim! 😛
What's the most memorable thing you've done on a vacation? Have you ever swam with a stingray? 
- Katie