Big thank you Sally Hansen for sponsoring this post!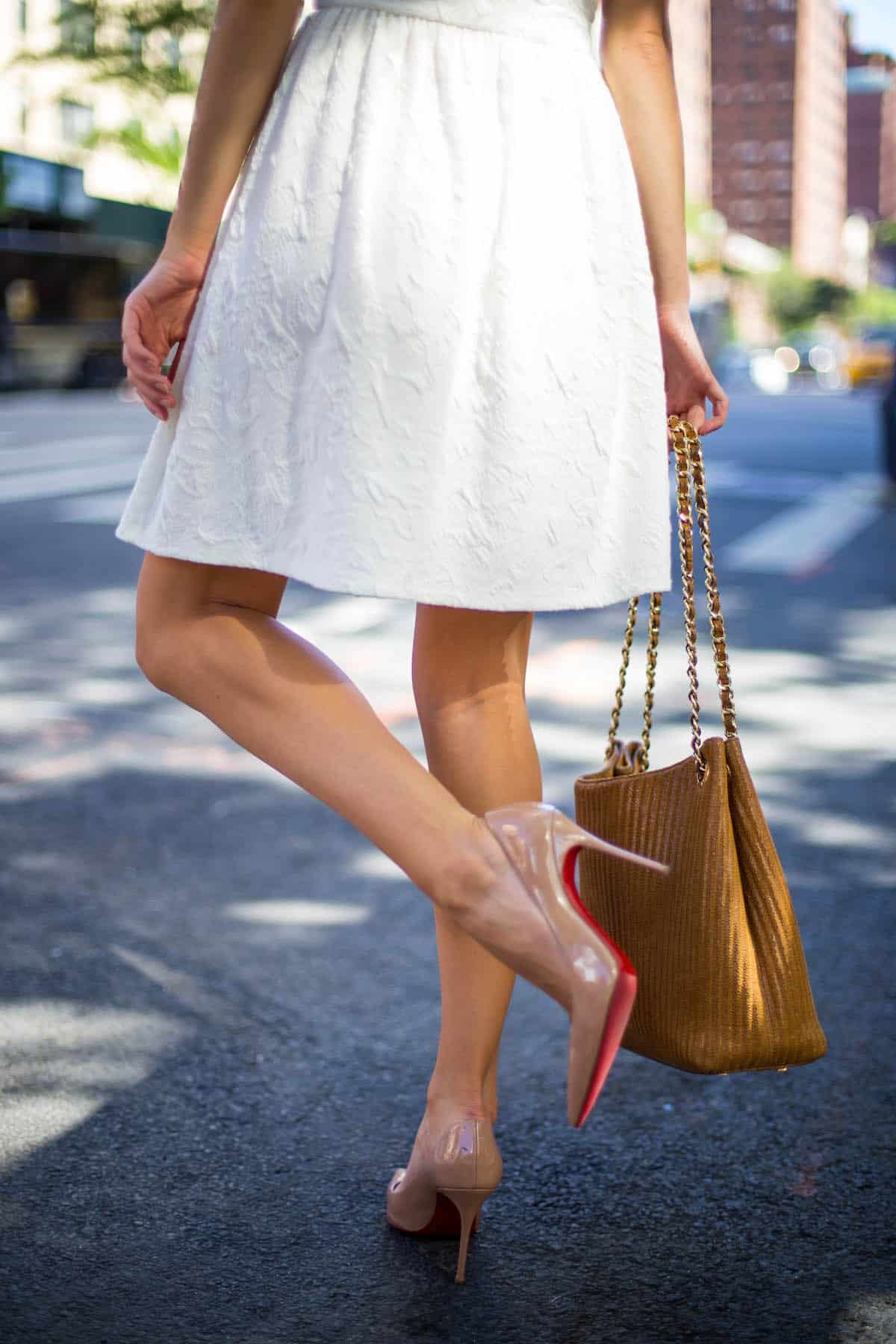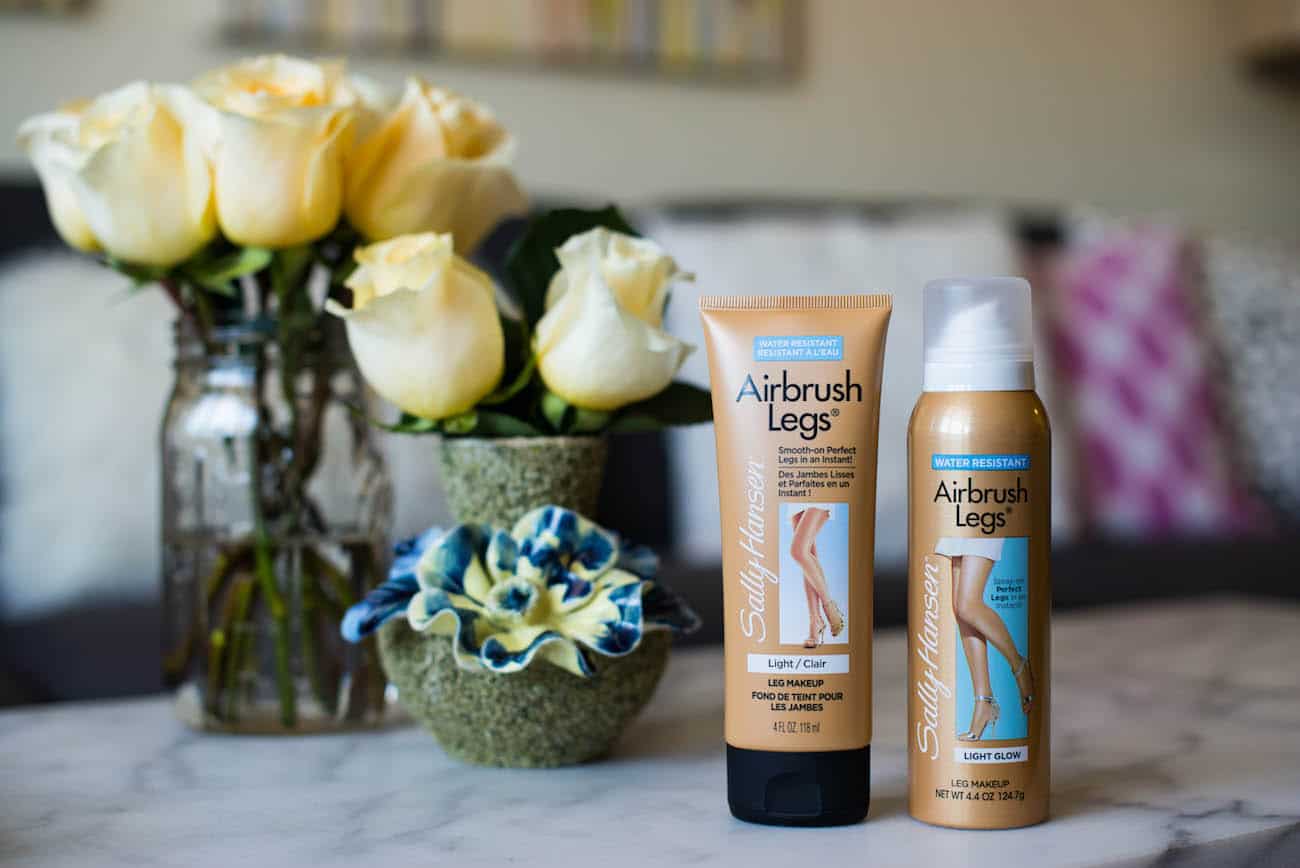 I don't know why it took me so long to try Sally Hansen Airbrush Legs! I'm sure, like me, you've seen and heard about this product for years. I've read stories over and over again and witnessed other bloggers talk about how it's one of their must-have, cult favorite products and now I understand the hype.
I definitely don't spend as much time out in the sun as I would like during the summer so it's great to have help when my glow is lacking. Click through to see why this is the latest product I've added to my summer arsenal!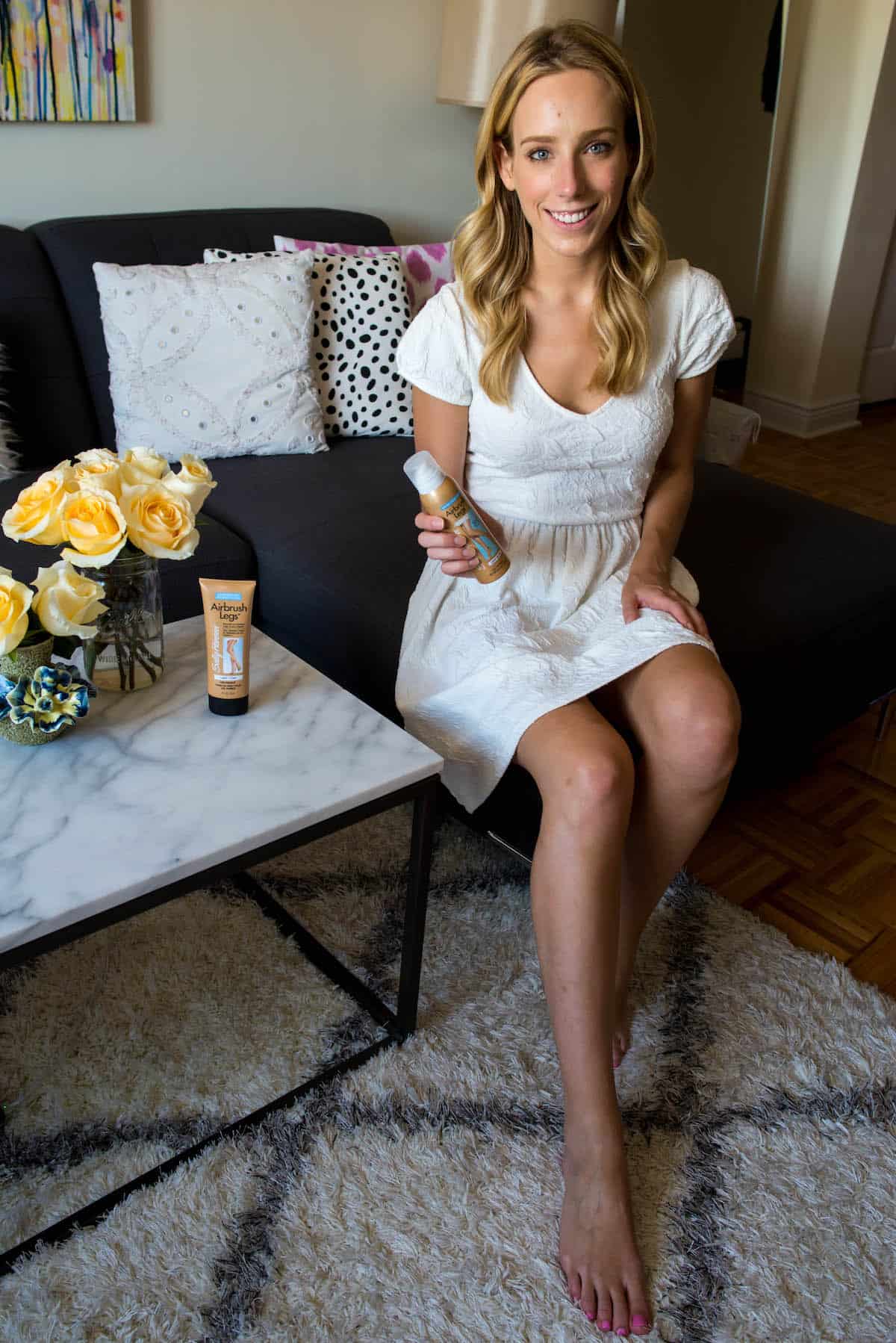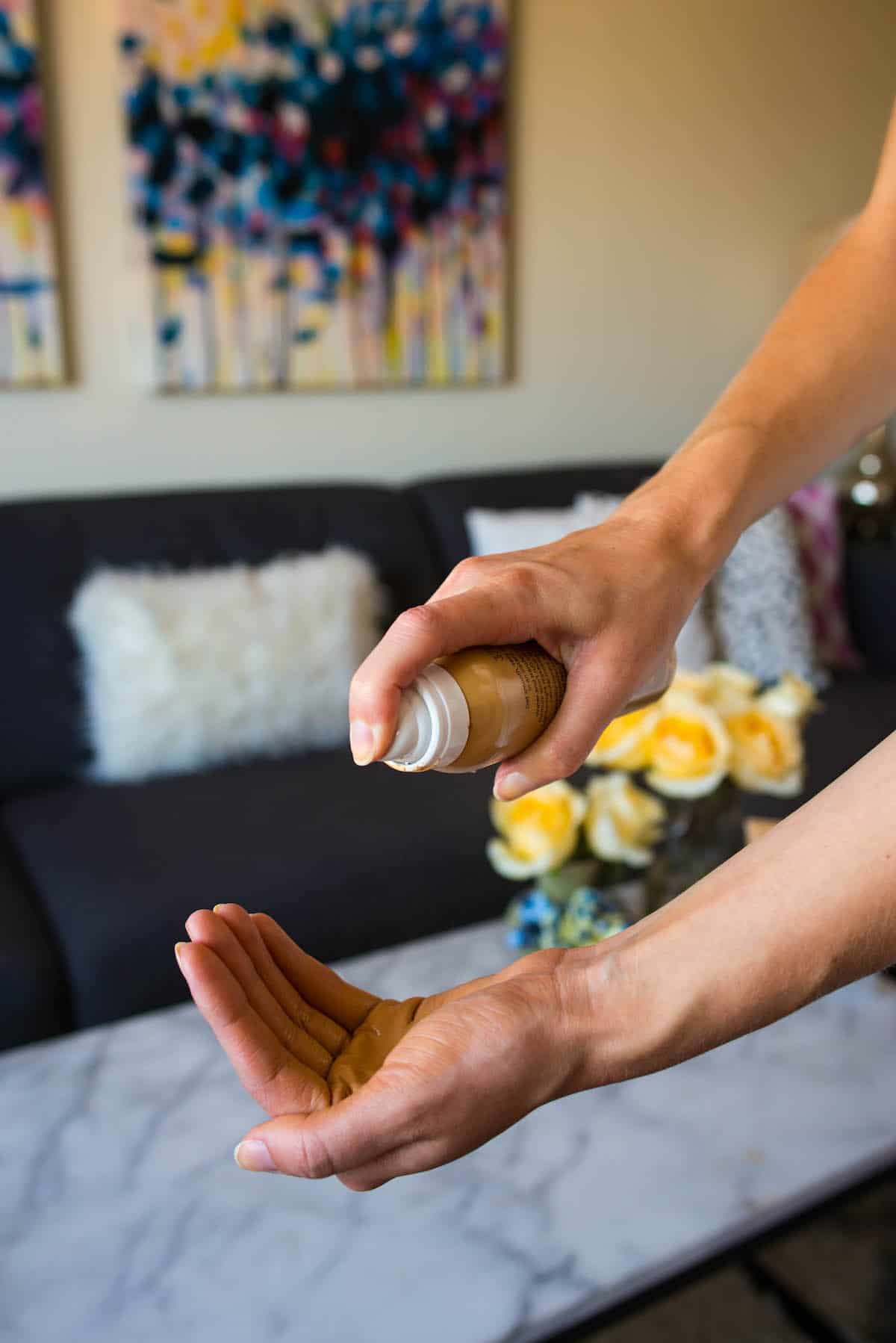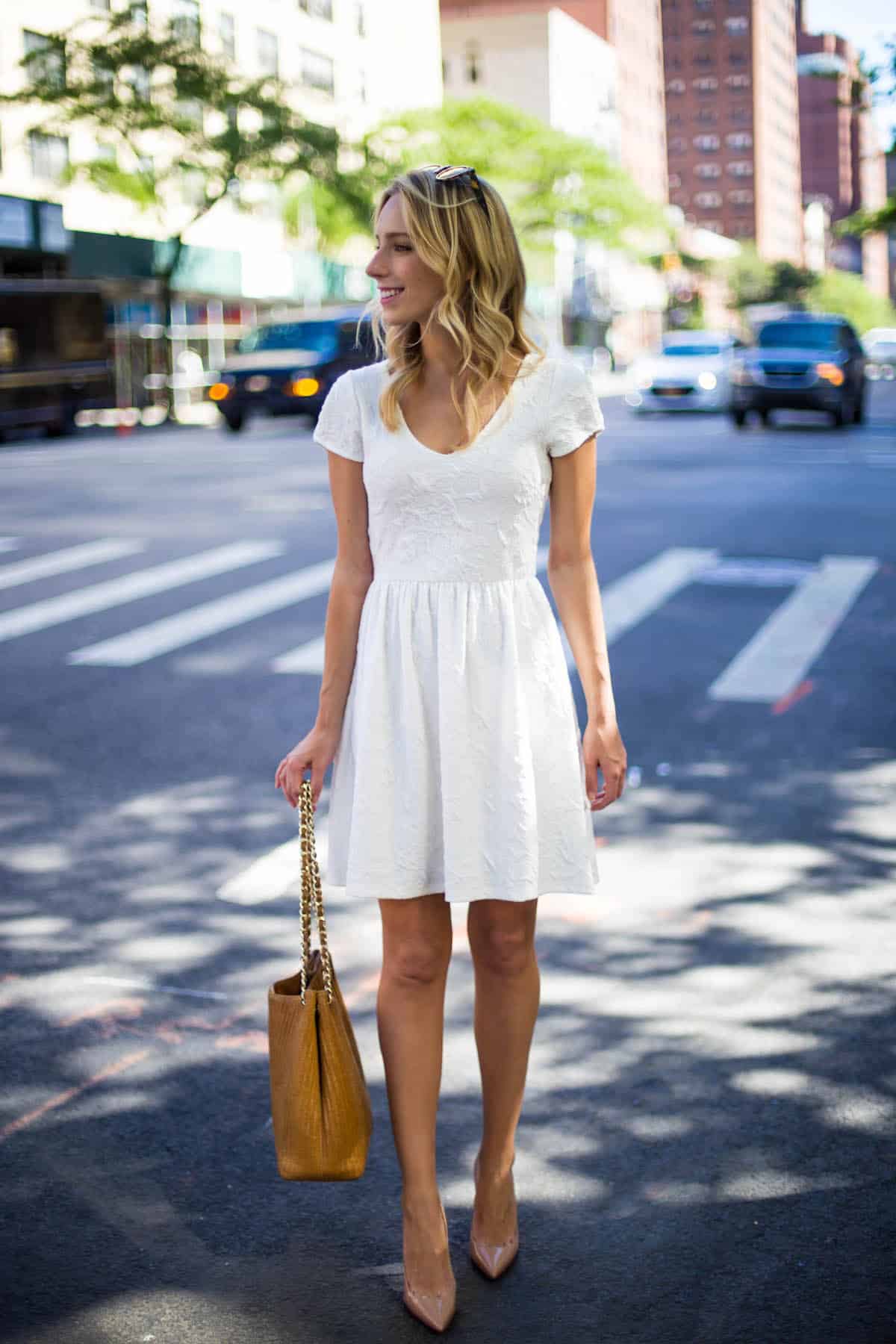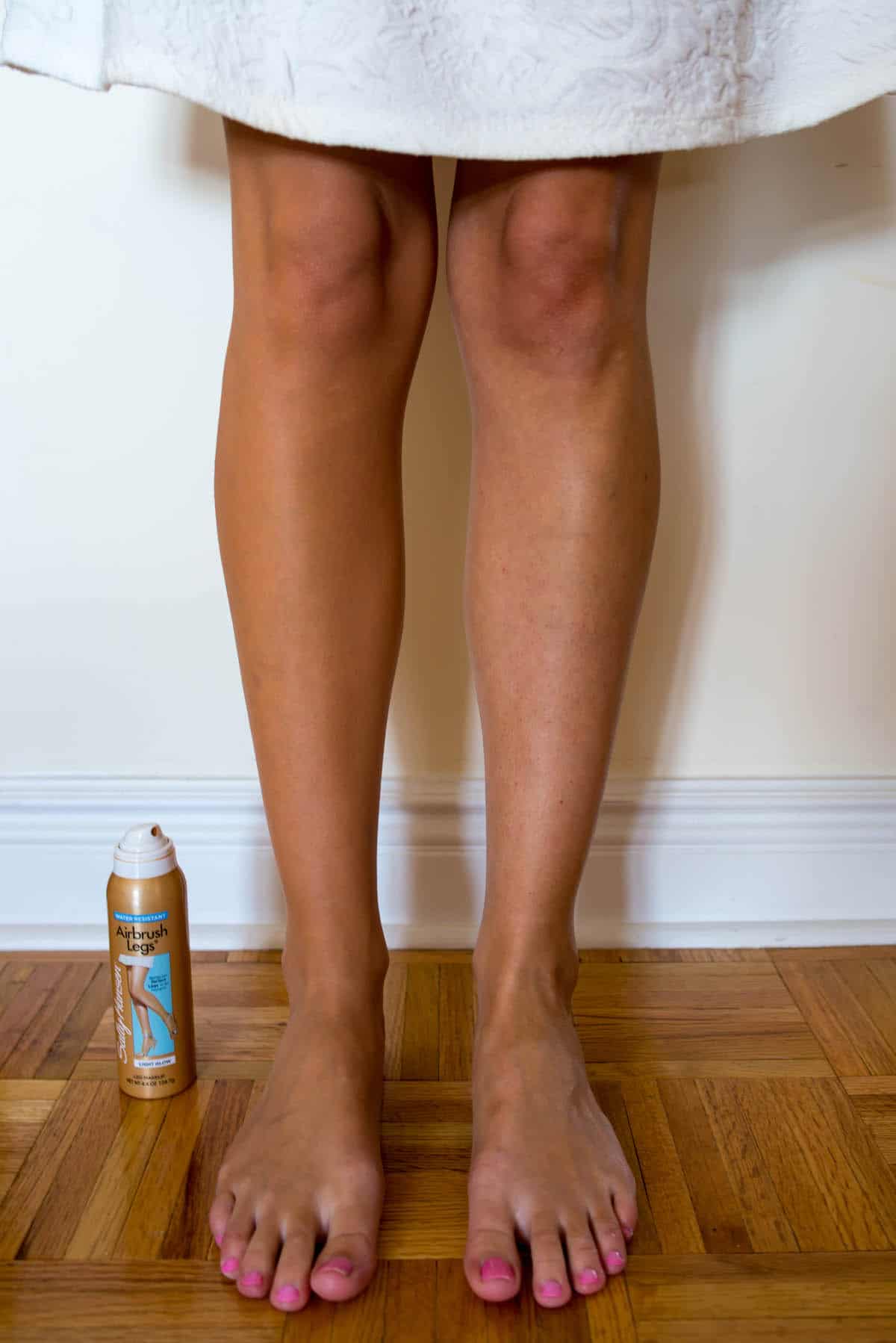 Now this isn't another tanning product. Sally Hansen Airbrush Legs is actually lightweight leg makeup that will cover freckles and veins giving you firmer, more tanned legs. The makeup isn't permanent and won't dry streaky, and at the end of the day or when you get back from a night out, you can just wash it off.
There are two variations that I tried – a lotion and a spray. Both will give a similar result, just in a different manner. I personally like the spray because it's more lightweight, but if I wanted fuller coverage I'd choose the lotion. The spray also has a luminous, shimmery finish, while the lotion dries matte. It's really just a matter of preference! Both are also available in a variety of shades so there's a product for every skin tone.
You're probably wondering… Will it rub off on my clothes? Nope! It's completely transfer-resistant and will only come off with soap, water and a washcloth. For the best application, make sure you have a smooth canvas – aka shave your legs!
Key Benefits:
Hides imperfections, freckles, veins, long-wearing, water & transfer-resistant
How to Apply:
Spray/squeeze product into hands (always apply with hands for a more even application)
Rub on to legs until completely blended (apply sparingly around knees/ankles)
Allow legs to dry for about 60 seconds before getting dressed
Price:
$12.99 online or at your local drugstore. Both are available at Ulta.com!
Have you ever used Sally Hansen Airbrush Legs? What are some of your cult favorite beauty products?
Sally Hansen Airbrush Legs gives you gorgeous, summer-ready legs in an instant. No Sun. No Salon. No Streaks. www.instagram.com/sally_hansen

- Katie