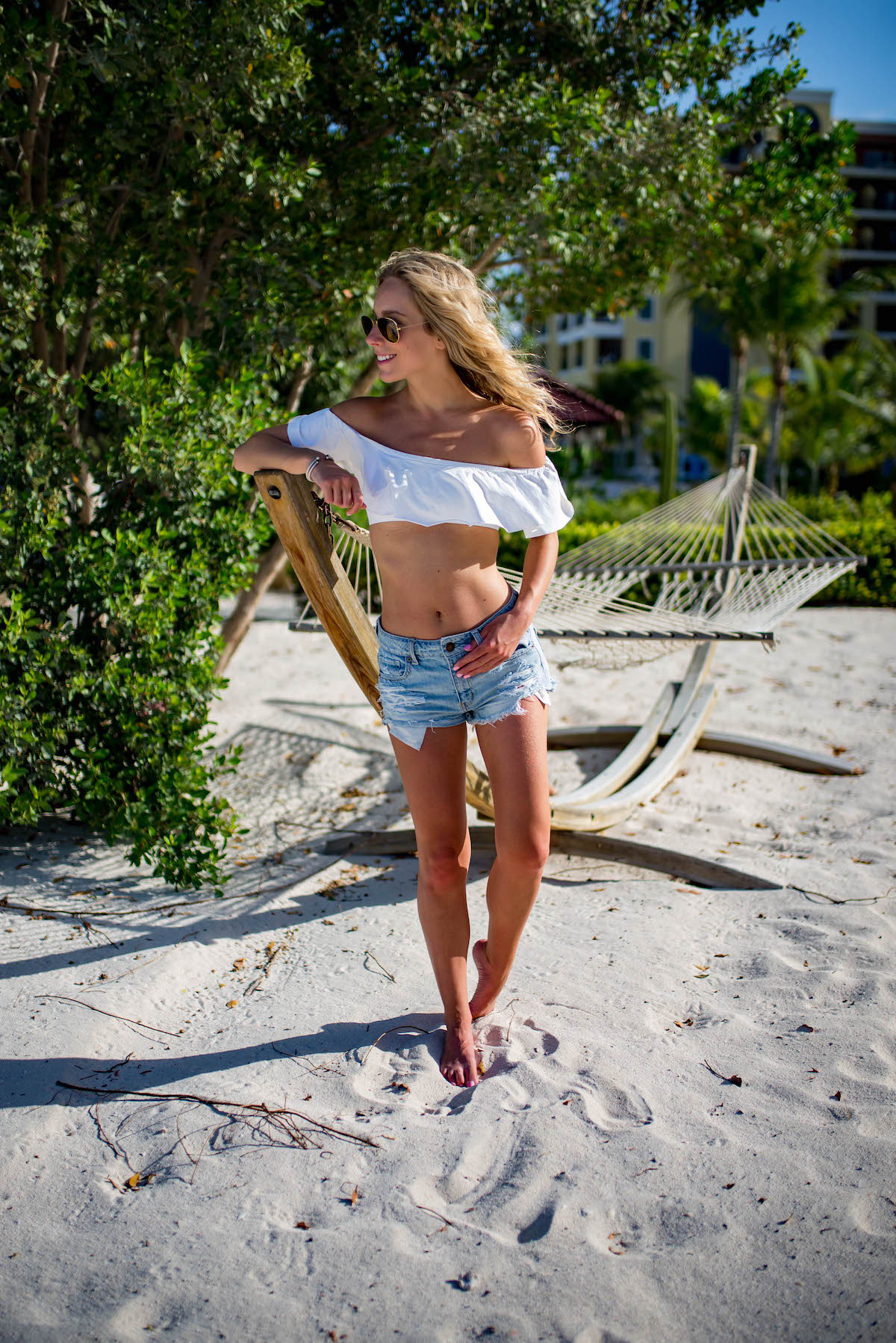 I have to say it was little painful putting together this post. One week ago you could find me on the white sand beaches of Aruba. Today? Well I'm still in my jammies, sitting on my couch and maybe just slightly regretting all the junk food I ate this weekend…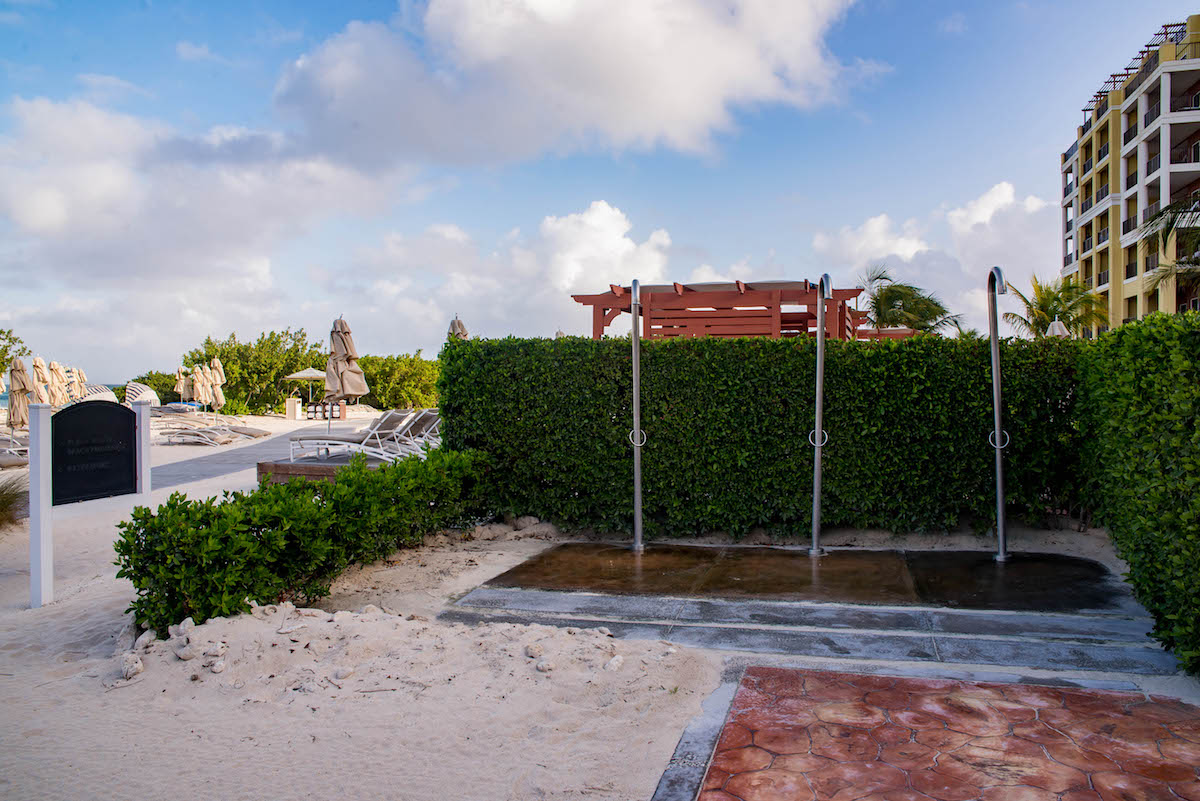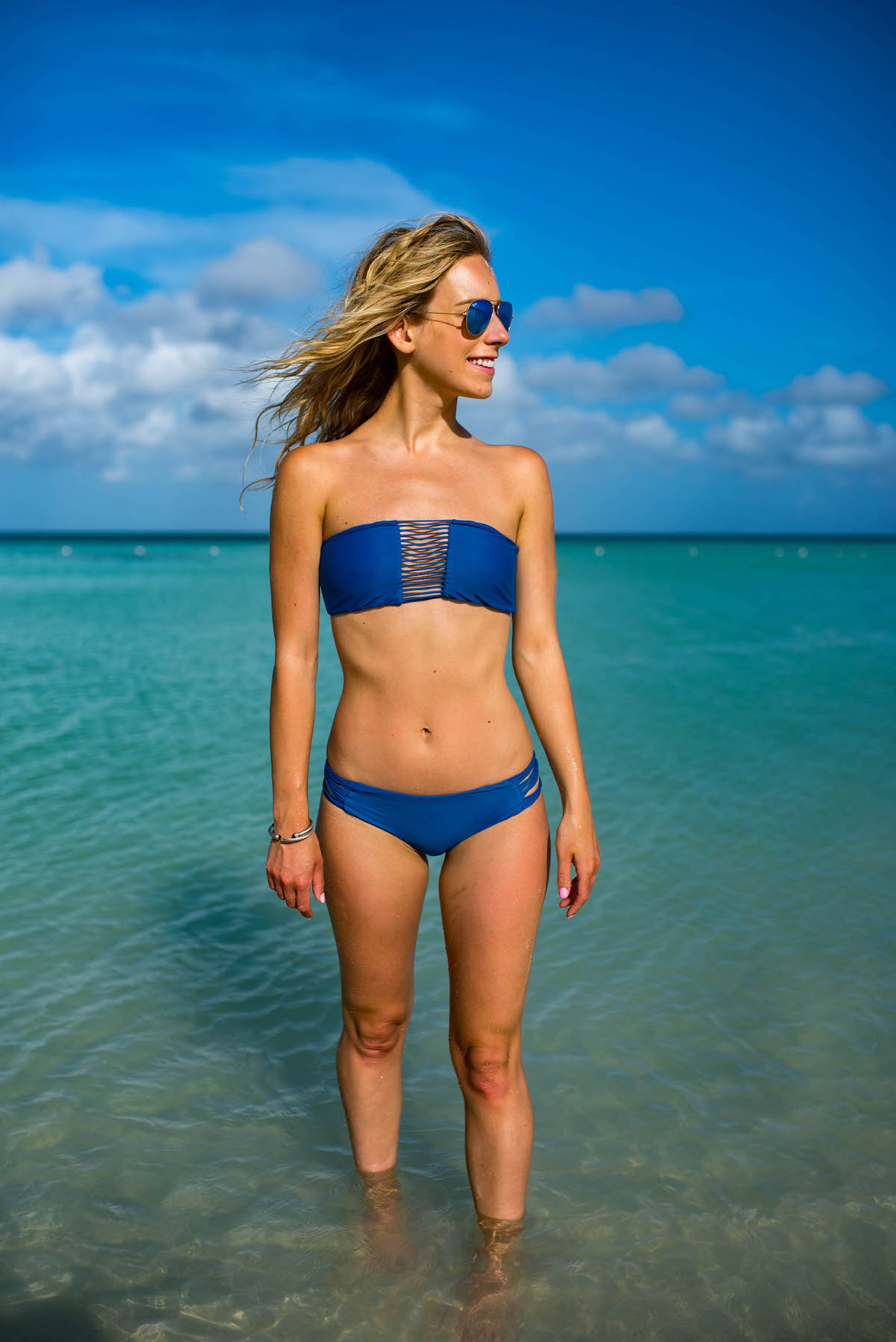 Nick and I had a blast on our latest getaway to the island of Aruba. I've been lucky enough to travel to many spots in the Caribbean, but none as sunny and hot as Aruba. There was literally not a large cloud in the sky our entire trip! More to come later this week on our hotel (we loved the Ritz-Carlton Aruba) but in the meantime I wanted to share details on the two bikinis I rocked on our trip.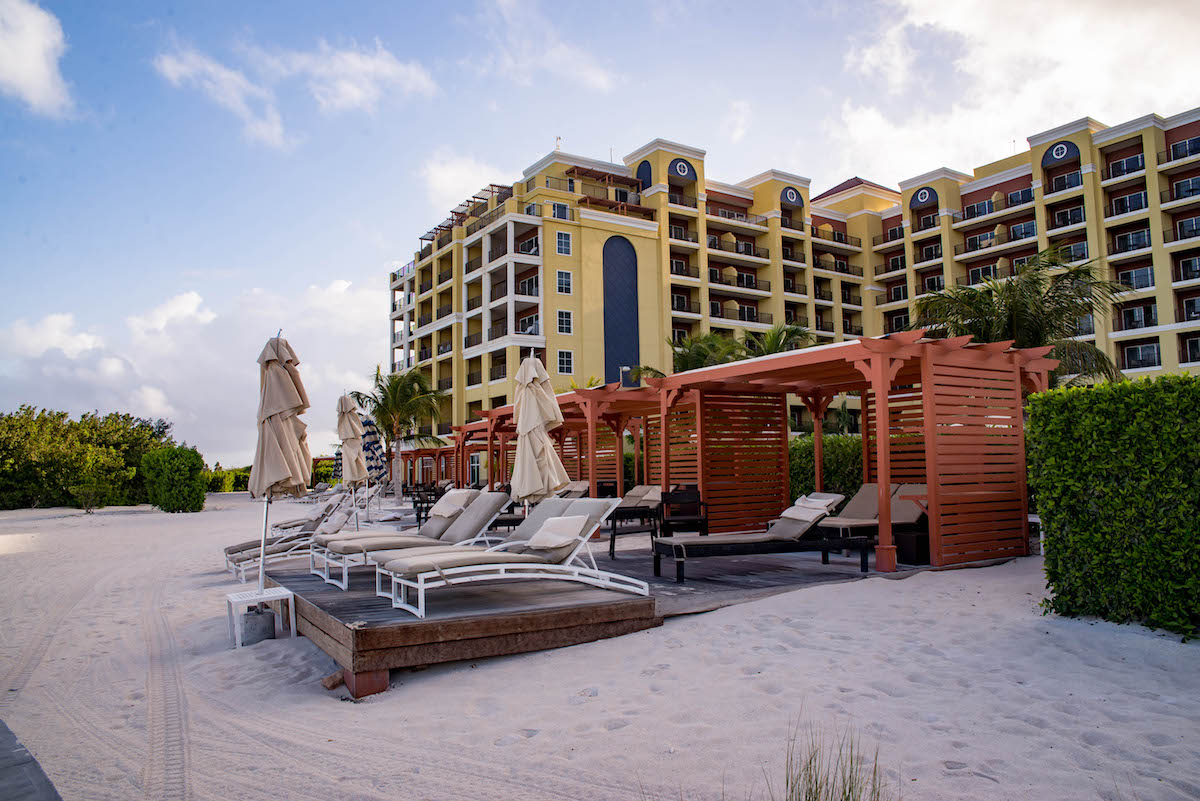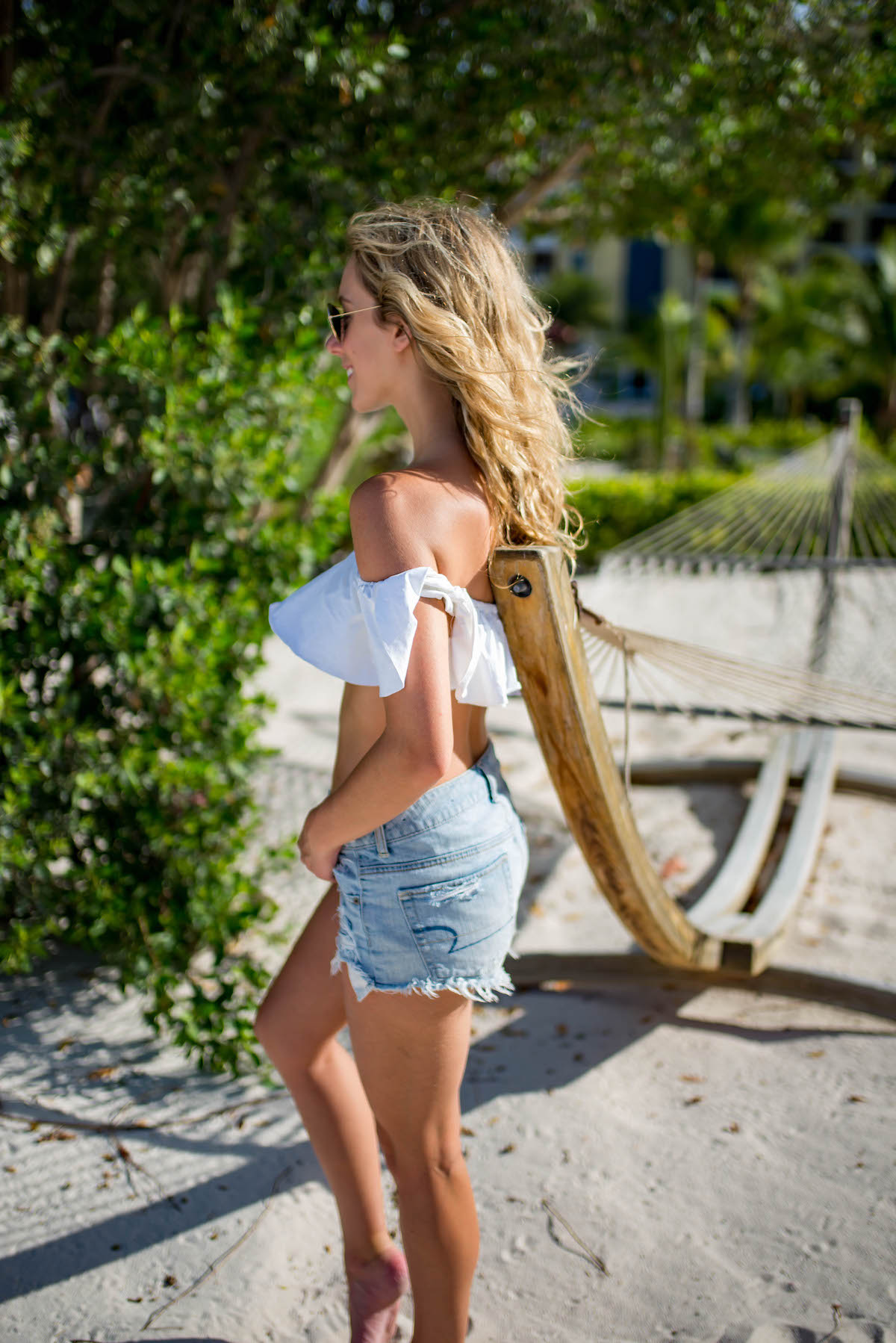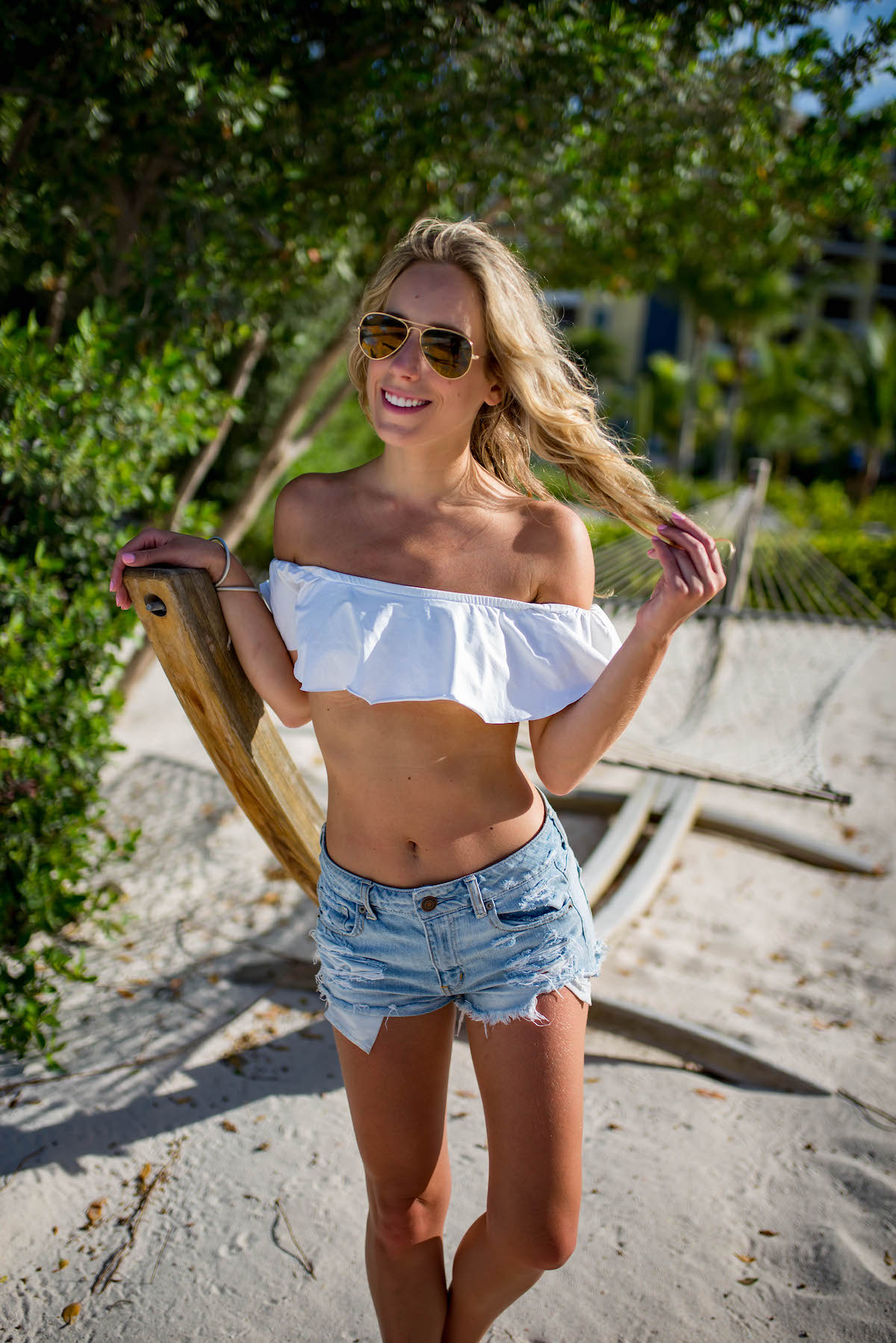 Off The Shoulder Bikini Top & Bottoms | Similar Denim Shorts | Aviators
If you couldn't tell I'm not about that tan line life. Whenever I take a beach trip guaranteed I'm bringing a strapless bikini (or two…) I knew we were going to be spending the majority of our time out in the sun and in the water so with me came two swimsuits I knew I'd be comfortable in all day long and wouldn't bless me with any awkward tan lines. I love this off the shoulder bikini because you can easily take your arms out of the straps and tuck in the fabric to avoid lines on your arms when you're laying out.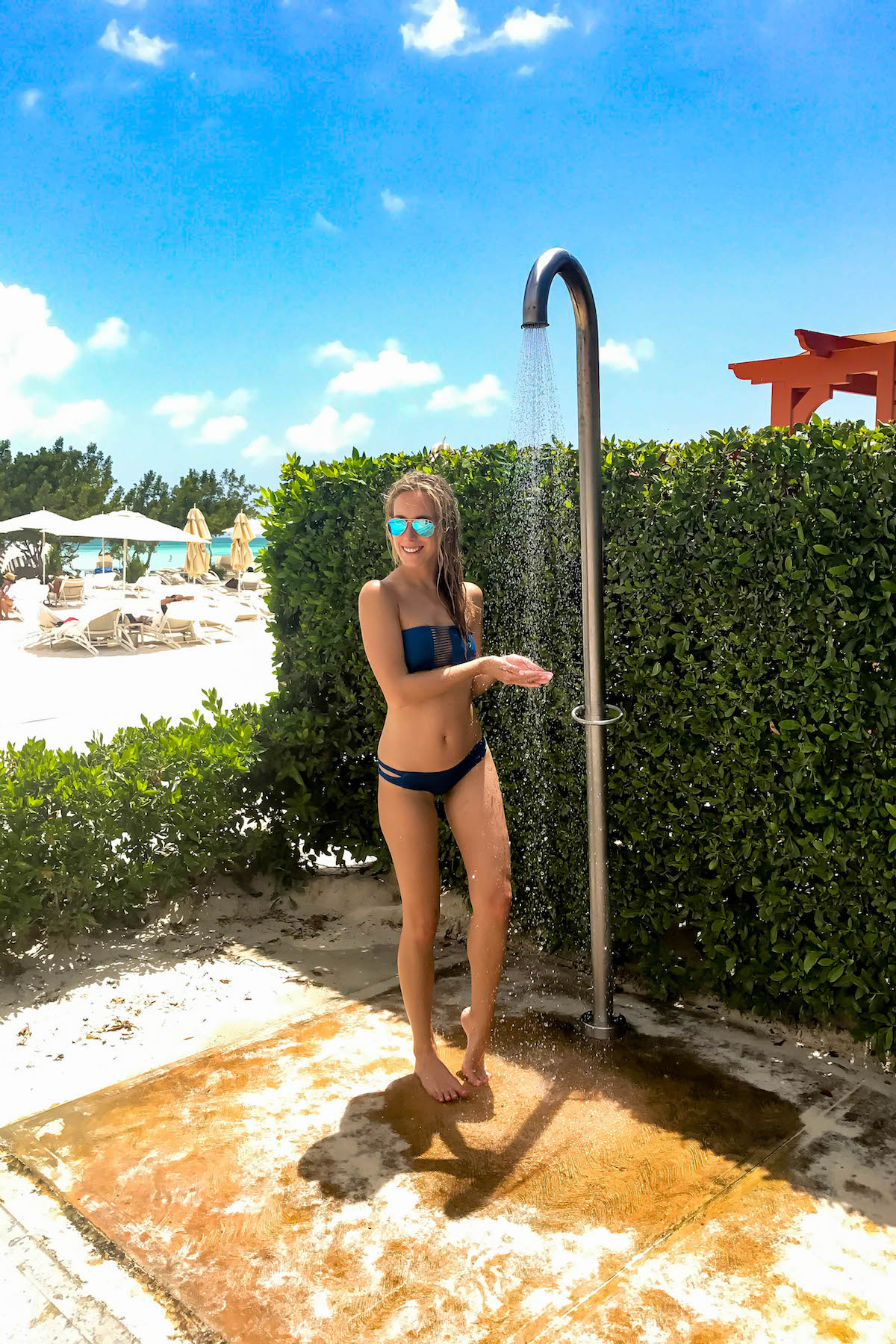 Note to self: having an outdoor shower at my future beach home is a MUST. 😂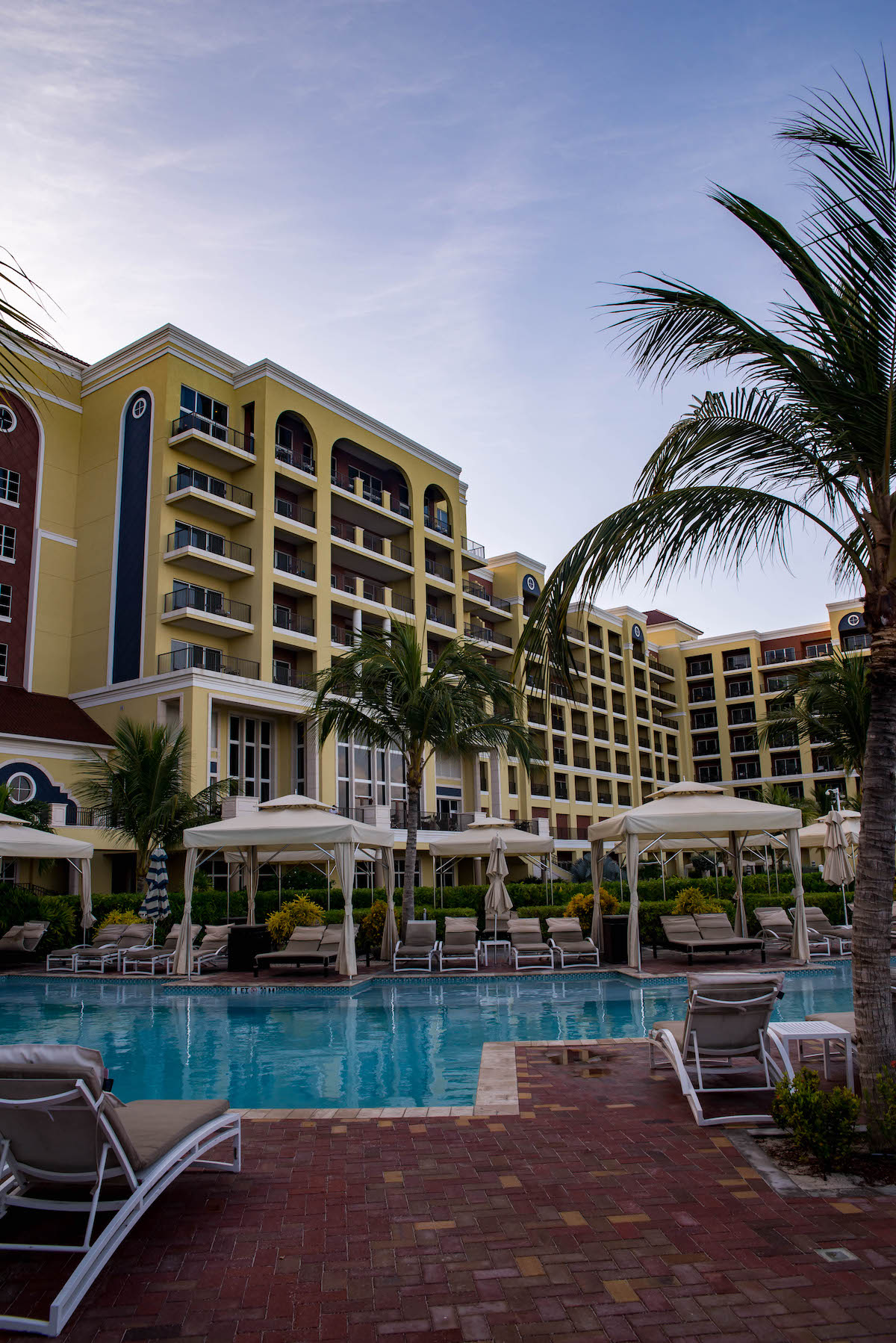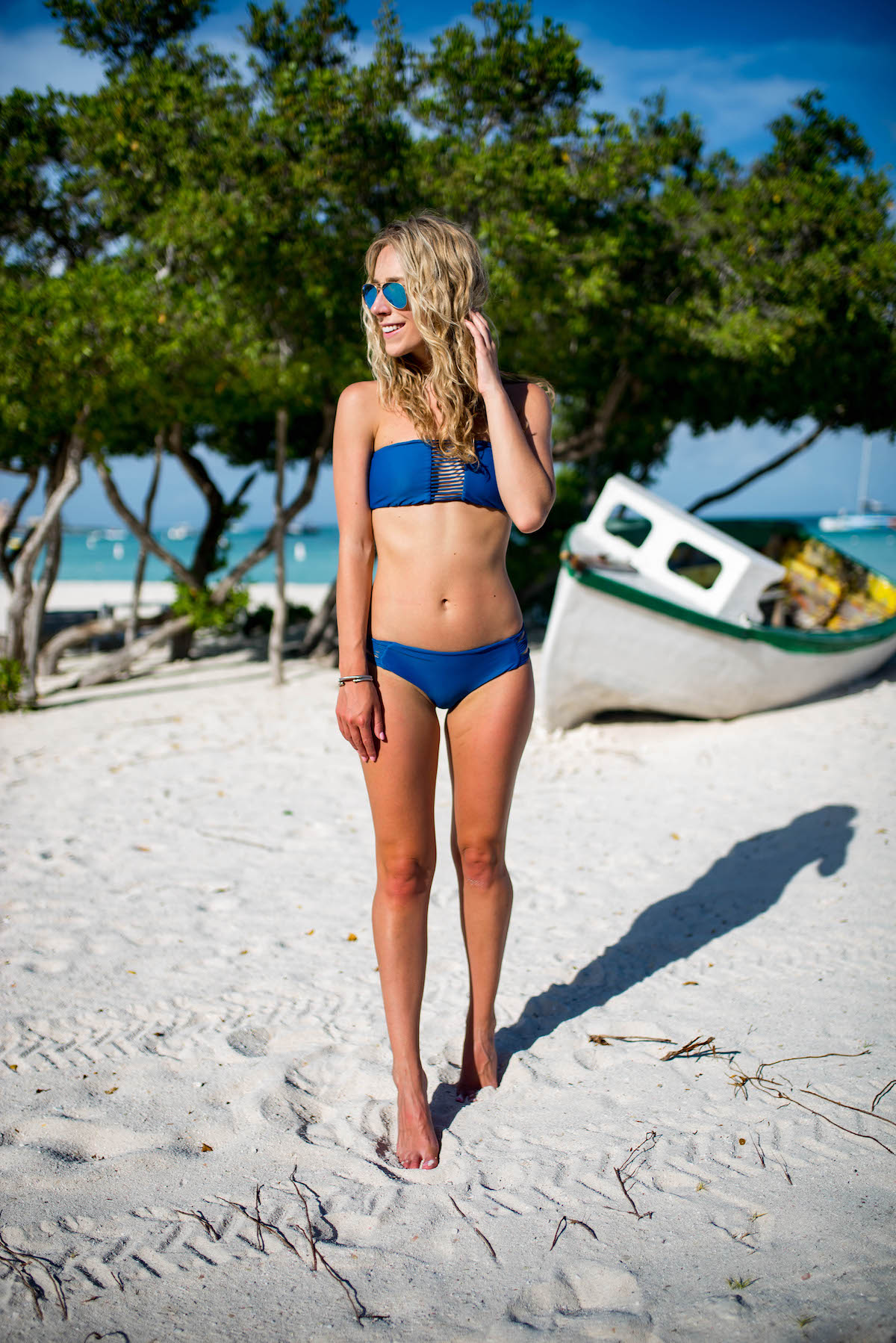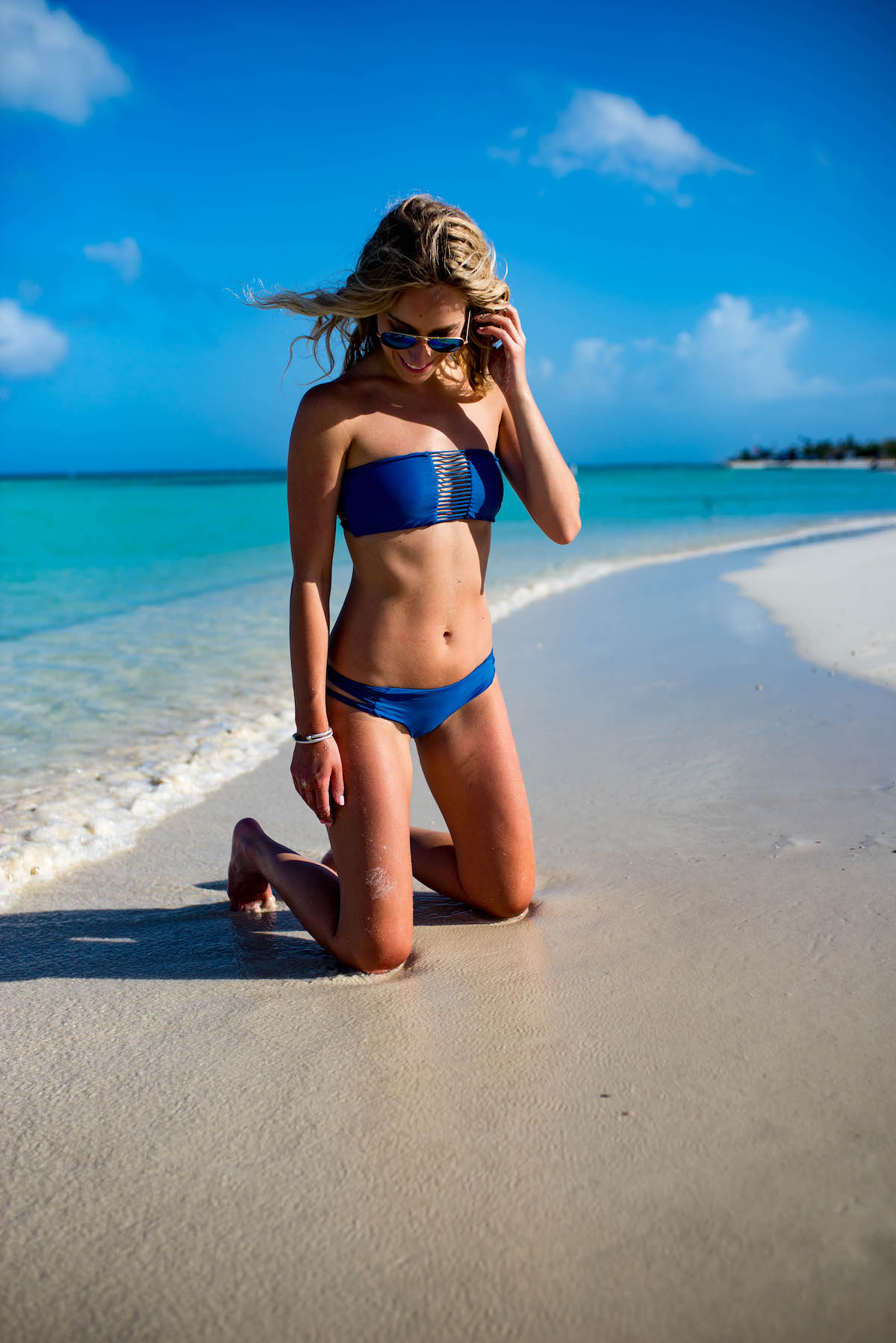 Mikoh Bandeau Bikini Top (available in a few fun colors!) | Mikoh Bikini Bottoms | Aviators 
I scored this Mikoh bandeau bikini during a recent Shopbop sale and couldn't be happier that I splurged. I already have one other Mikoh bikini that I love so I had a good feeling I'd be pleased with my purchase. I didn't intentionally plan on matching the ocean, but can you not get over how this bikini just pops in the water? My jaw dropped when I was editing these photos! And before anyone asks: nope, I didn't get any awkward tan lines from the strappy bandeau top. I think it was because I was moving around a lot and the front straps are so thin. TOTAL WIN!
In other news, get pumped for more photos and looks from Aruba this week! I offer my apologies in advance for triggering any wanderlust… Happy Monday everyone! xo
- Katie