Over the last year Instagram Stories have become one of my absolute favorite ways to share content online. I love getting creative with mine (especially when I travel) and I'm always looking for new apps and tools that allow me to add something special and different to my photos and videos.
Let's face it. The Instagram algorithm absolutely sucks. It's becoming increasingly difficult to grow a following and engagement is down across the board. This is why it's so important to utilize and leverage stories to promote your content and develop a connection with your audience.
I got great feedback in the fall when I wrote this post explaining how I was customizing the text in my stories. Since then I've continued using some of the same tactics, but I've also tested and experimented with a bunch of new graphic design apps and text overlay editors. I'm always getting asked "How did you do that???" so I put together this follow up guide including (in my opinion) the best apps for customizing Instagram Stories.
So are you ready to take your stories to the next level? Keep on reading!
The Best Apps For Customizing Instagram Stories
---
FONT CANDY
In the last six months Font Candy has become my favorite and most-used app for customizing photos for Instagram Stories. It's way more than just a tool that let's you add text to your pictures. There are helpful crop presets so you can ensure your final creation is the correct dimensions for the platform you plan on posting to (Instagram Stories is 9:16 or 1080px by 1920px.) There are also hundreds of fun fonts and cool artwork to play with and add to your photo.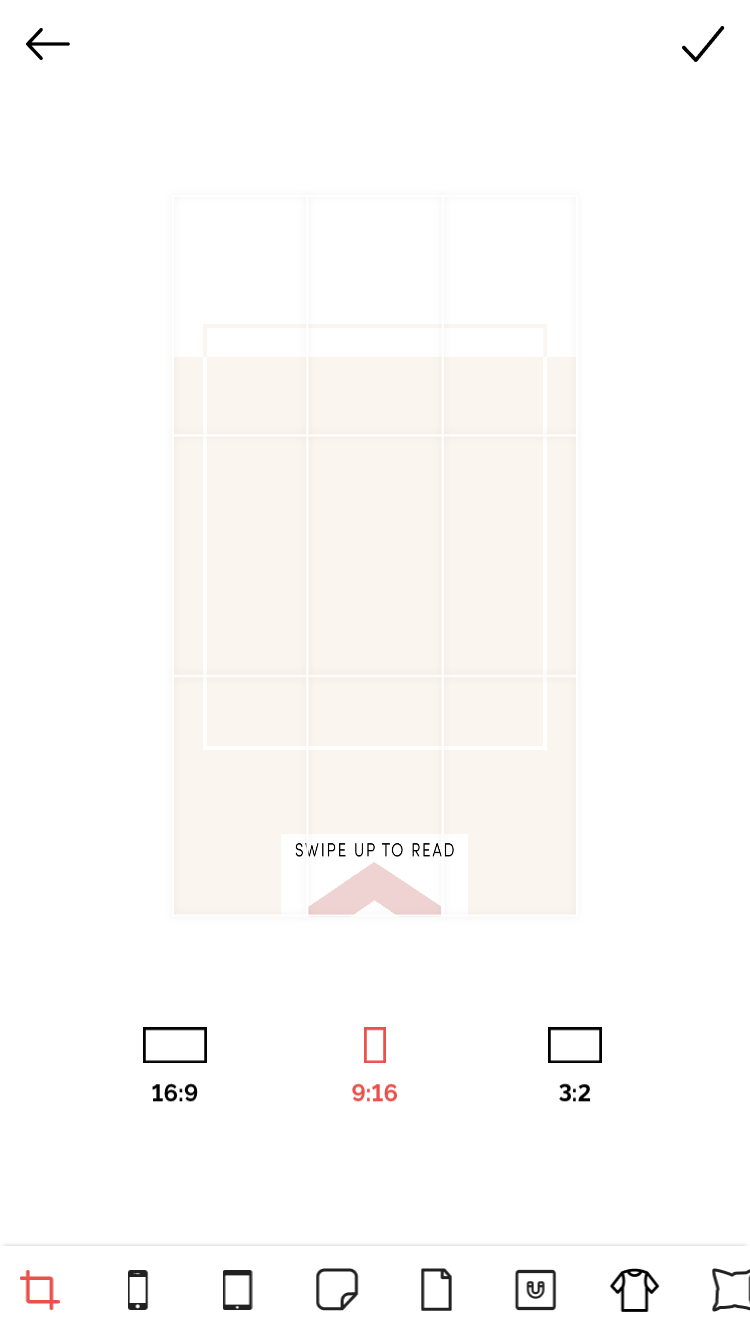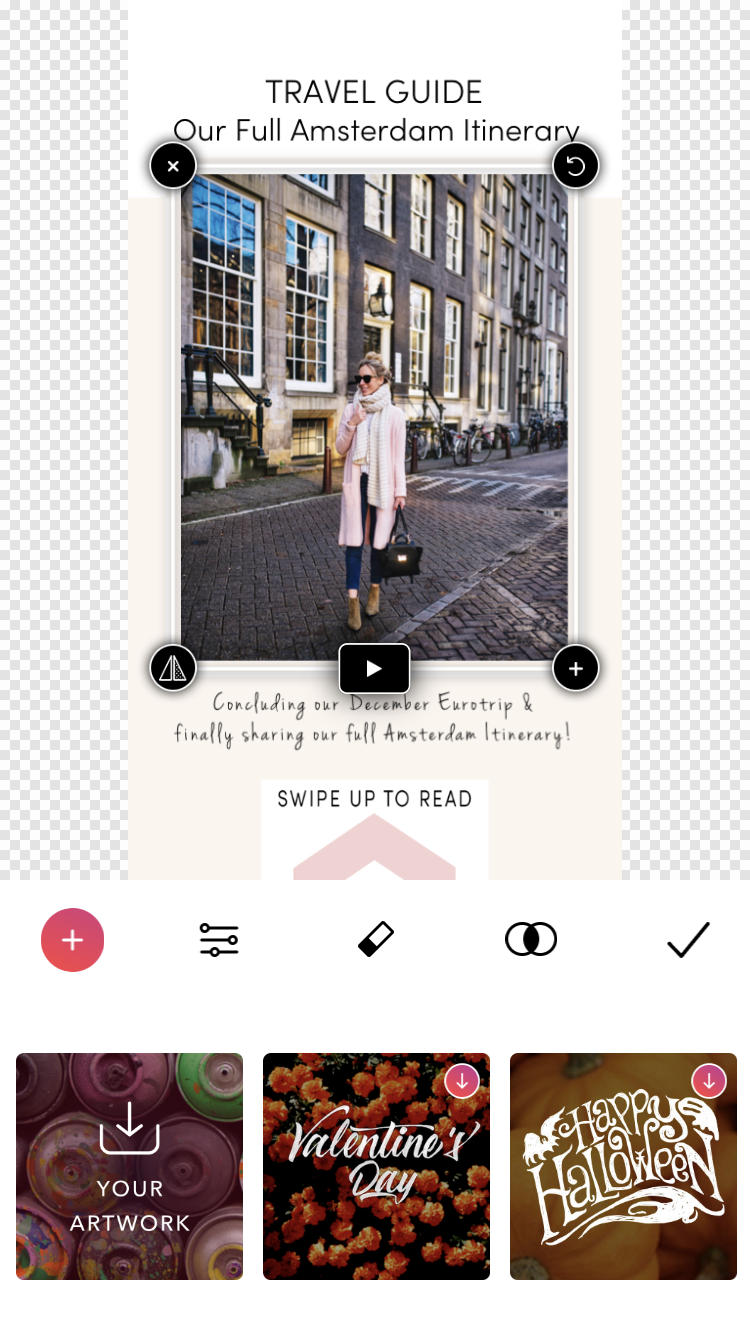 What sets Font Candy apart from other text apps is that it allows users to import their own fonts and artwork. So if you're like me and use Instagram to promote your blog or business, having the ability to maintain branding across platforms is key.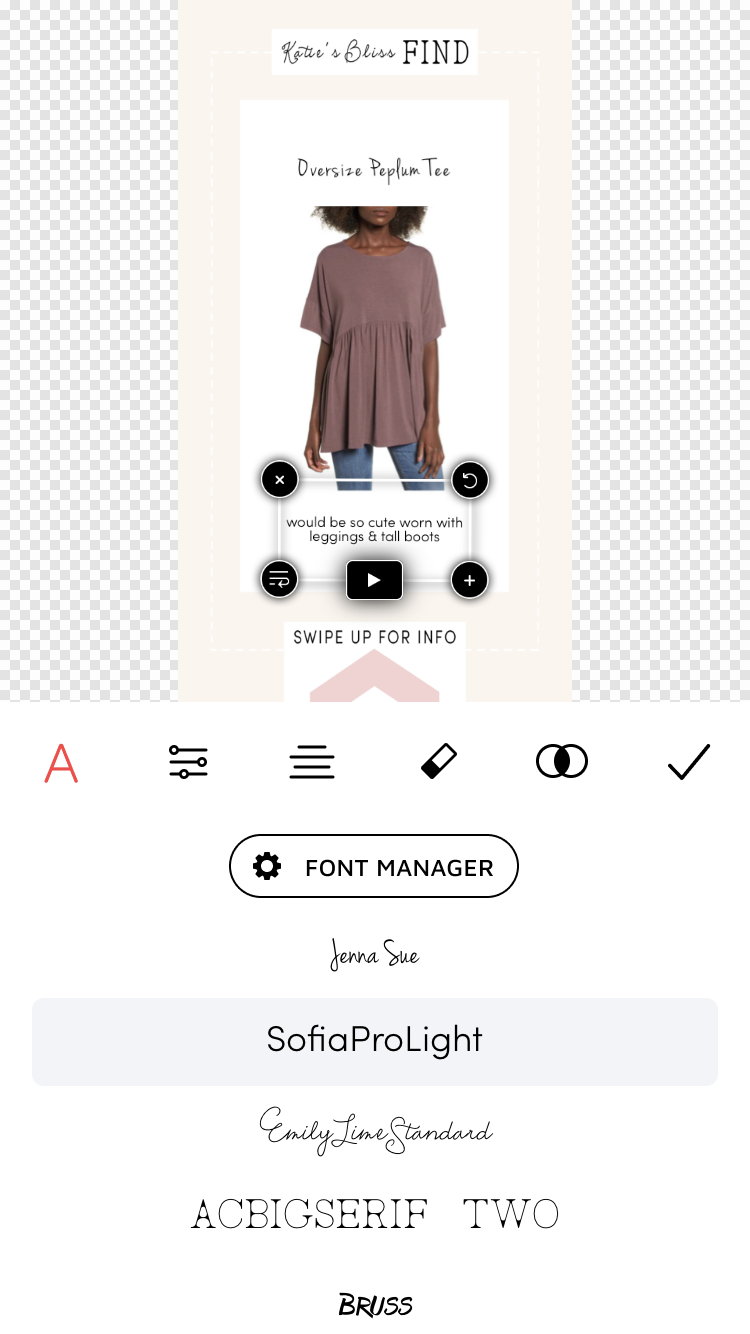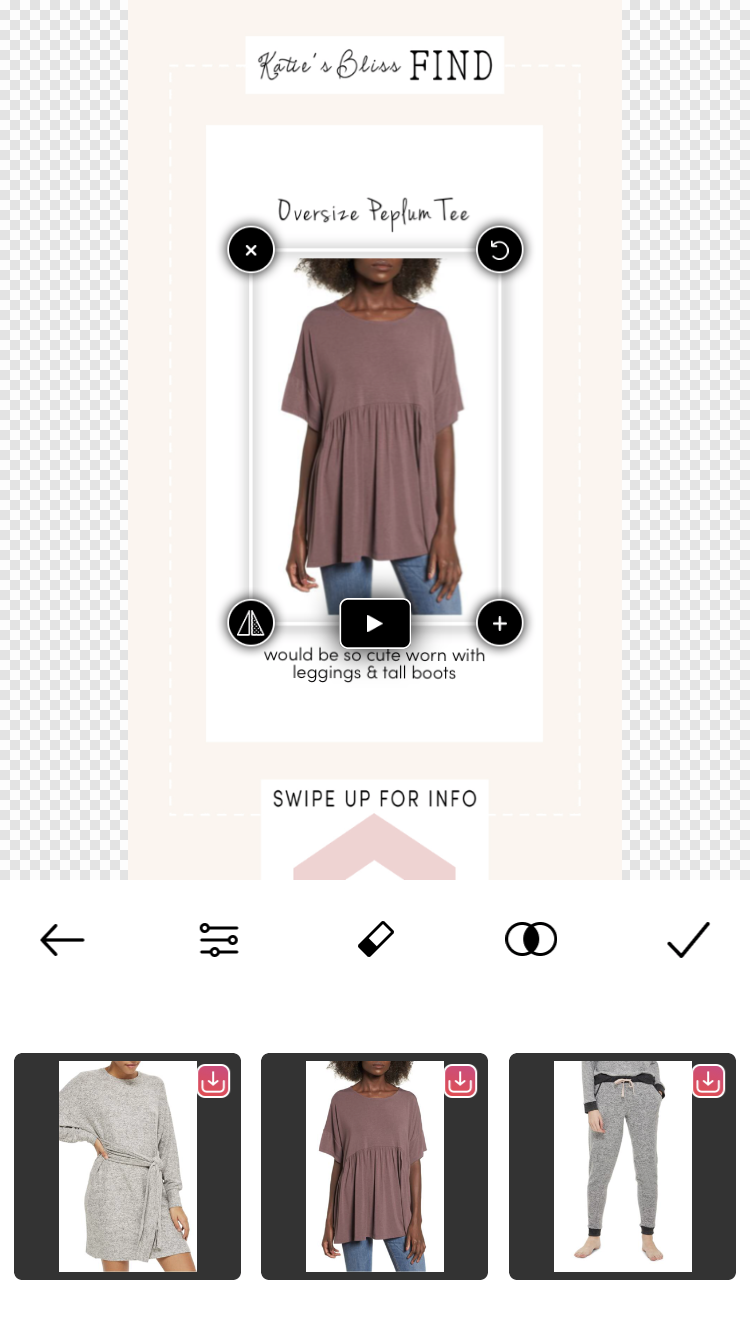 Recognize the graphics that I use to promote new blog posts or a shopping find? I customized those in Font Candy! All I did was create a few different simple background templates in Photoshop (which I imported to my iPhone) to easily re-use and save with new text and imagery.
---
ADOBE SPARK
Adobe Spark is the latest app I've added to my creative arsenal and from what I can tell it goes far beyond simple text overlay editors. This graphic design app allows users to animate wording and add effects to photos turning them videos.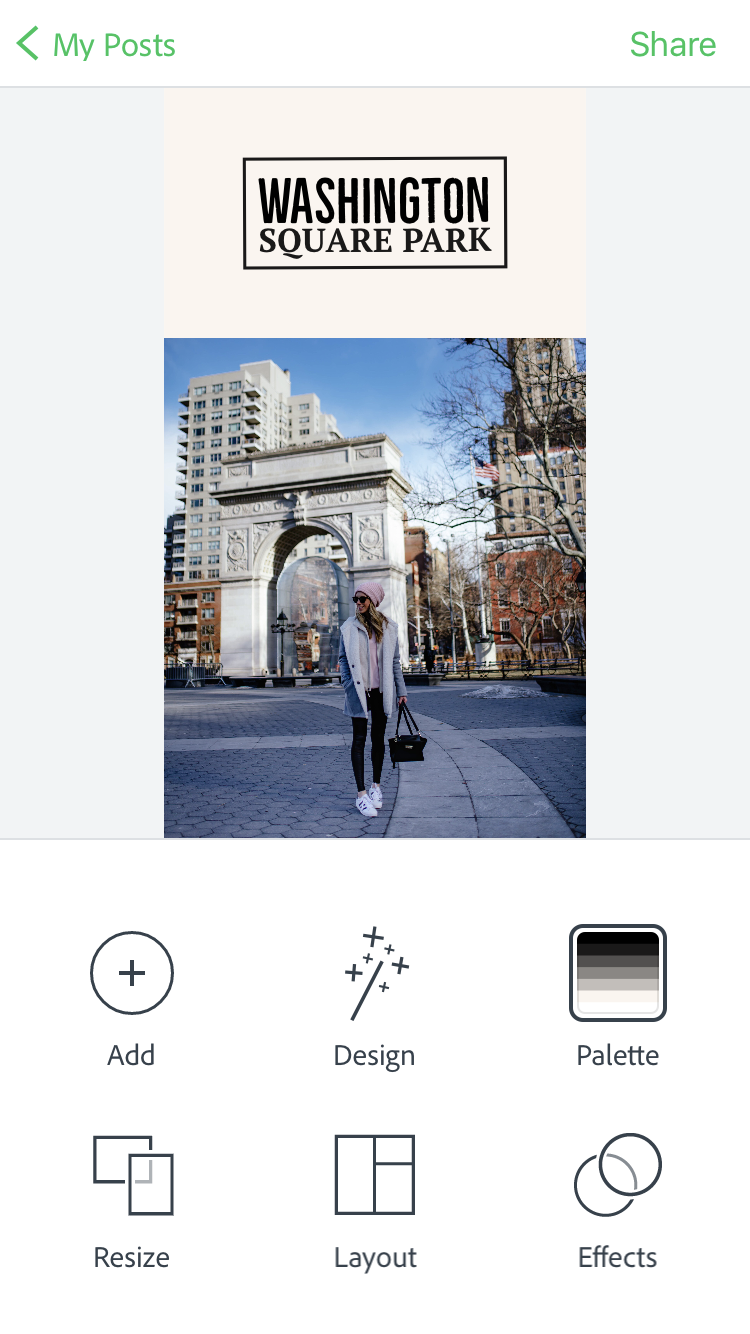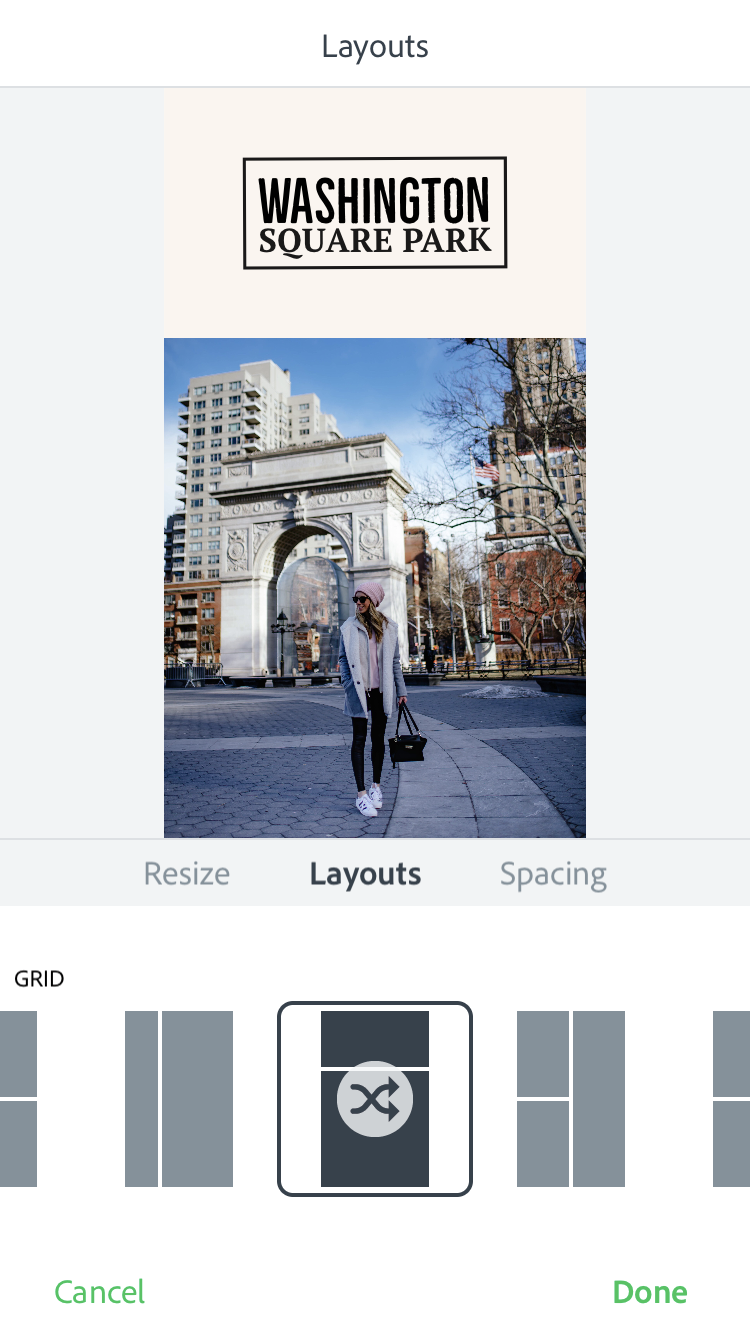 Adobe Spark also includes helpful features like suggested color palettes (pulled from all the shades in your photo), resizing tools (so you get the right crop dimensions) and layout options for creating collages. The only downside I can find is that you can't upload your own fonts. I'd probably use Adobe Spark much more often if this was possible!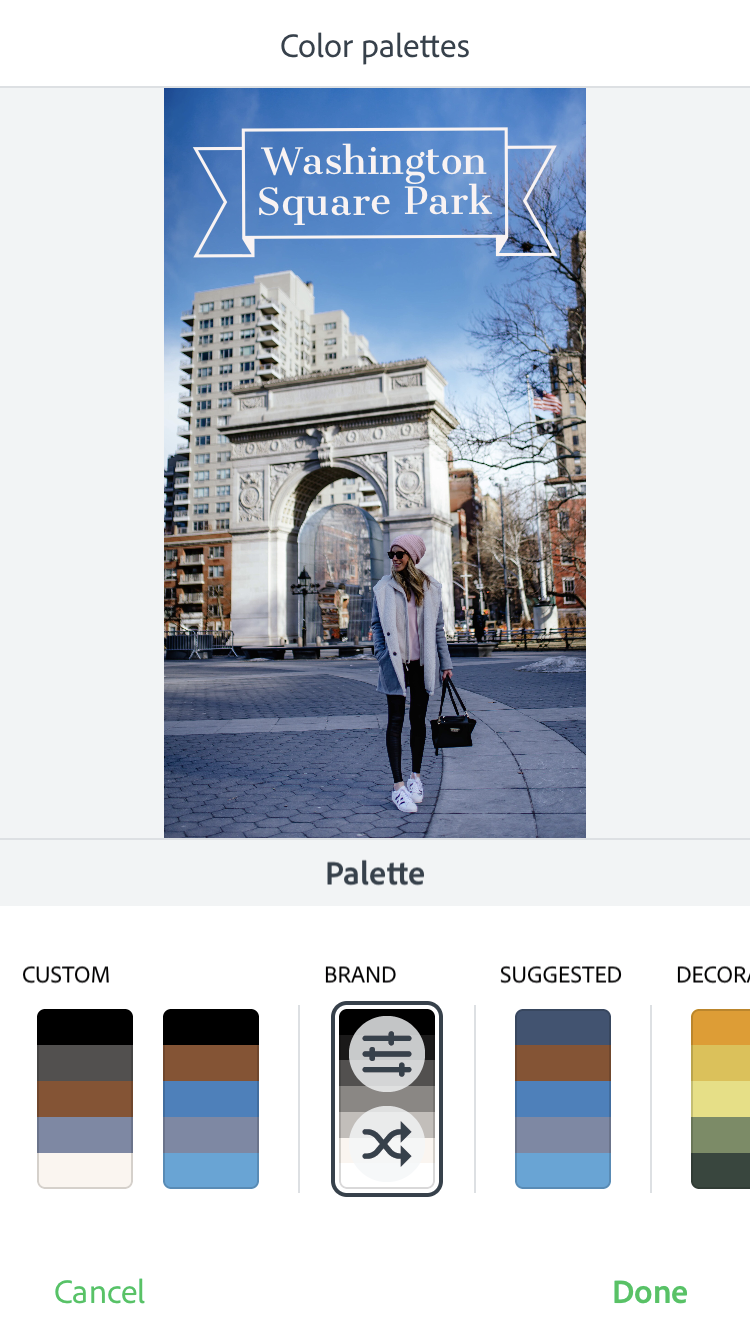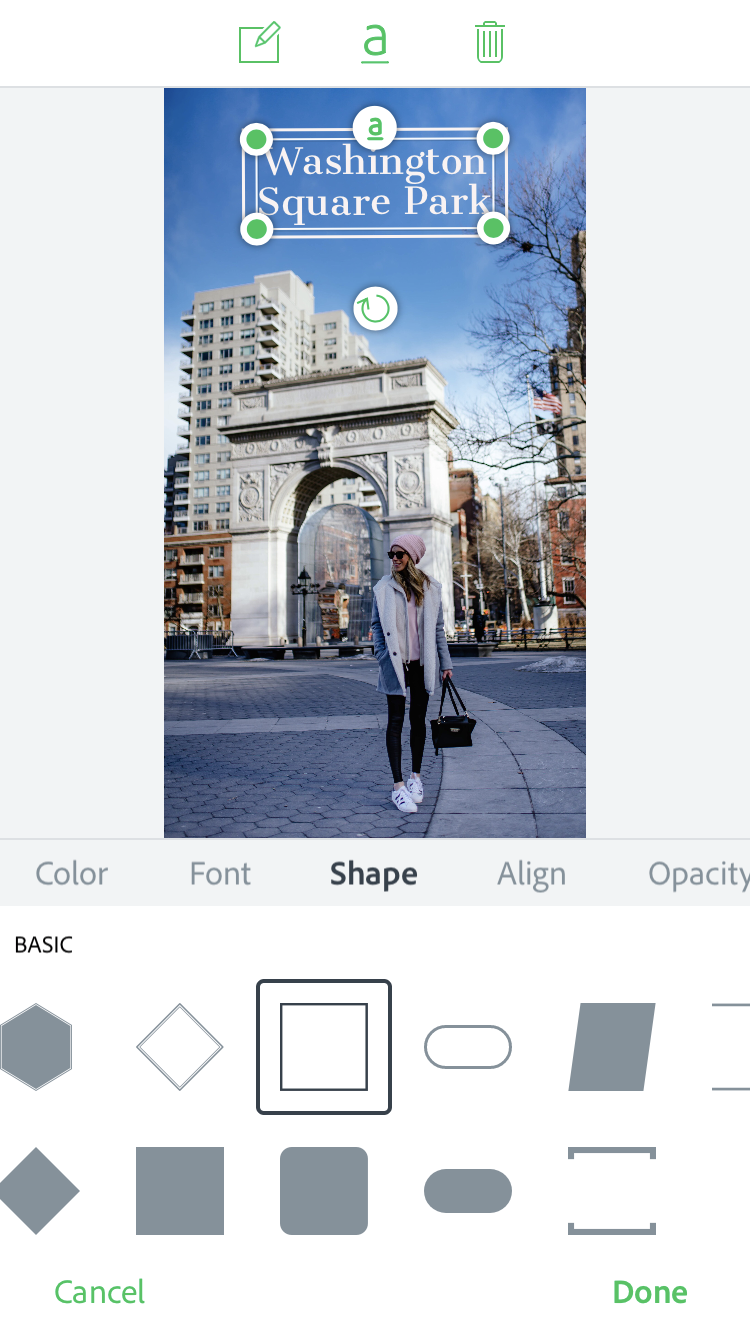 ---
TYPORAMA
If you're looking for an app that let's you quickly add attention-grabbing text to photos then check out Typorama. Users can choose from multiple layouts of styled text. Typorama also includes advanced cropping tools, a fun selection of filters and the ability to upload your own branded watermark.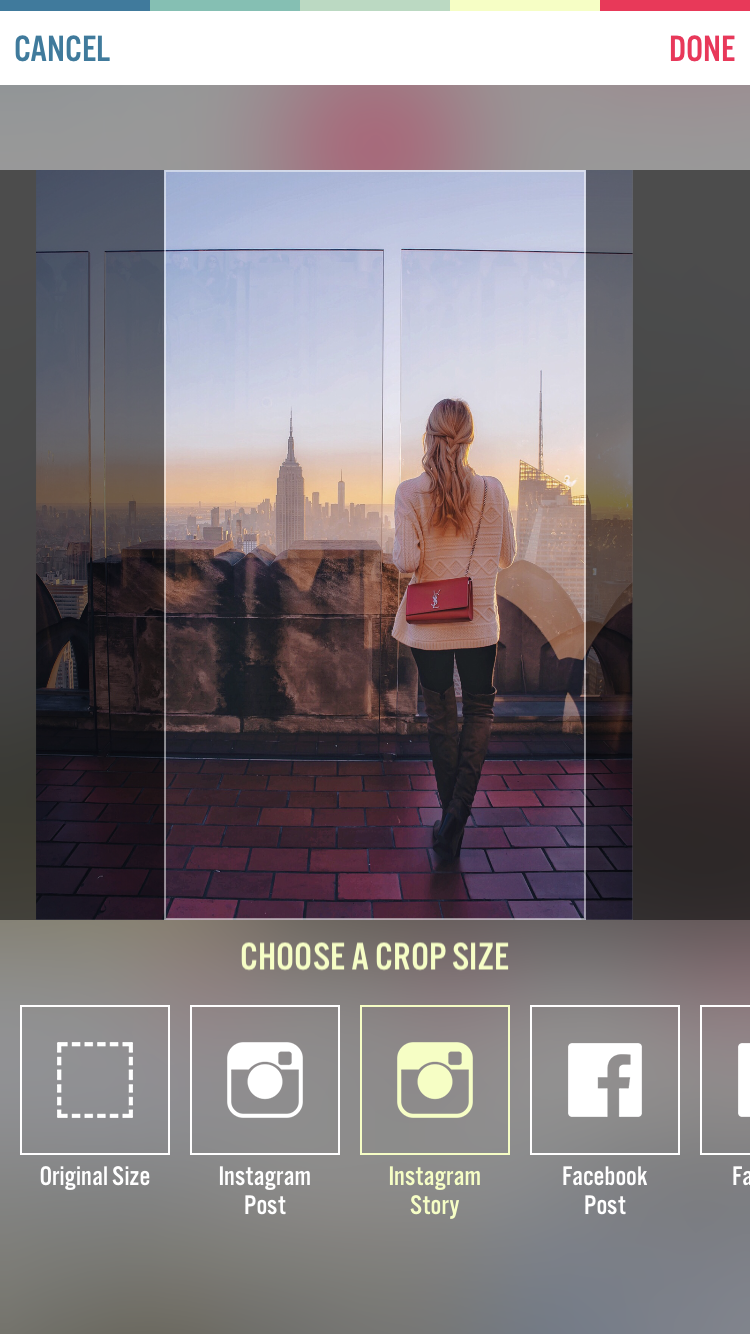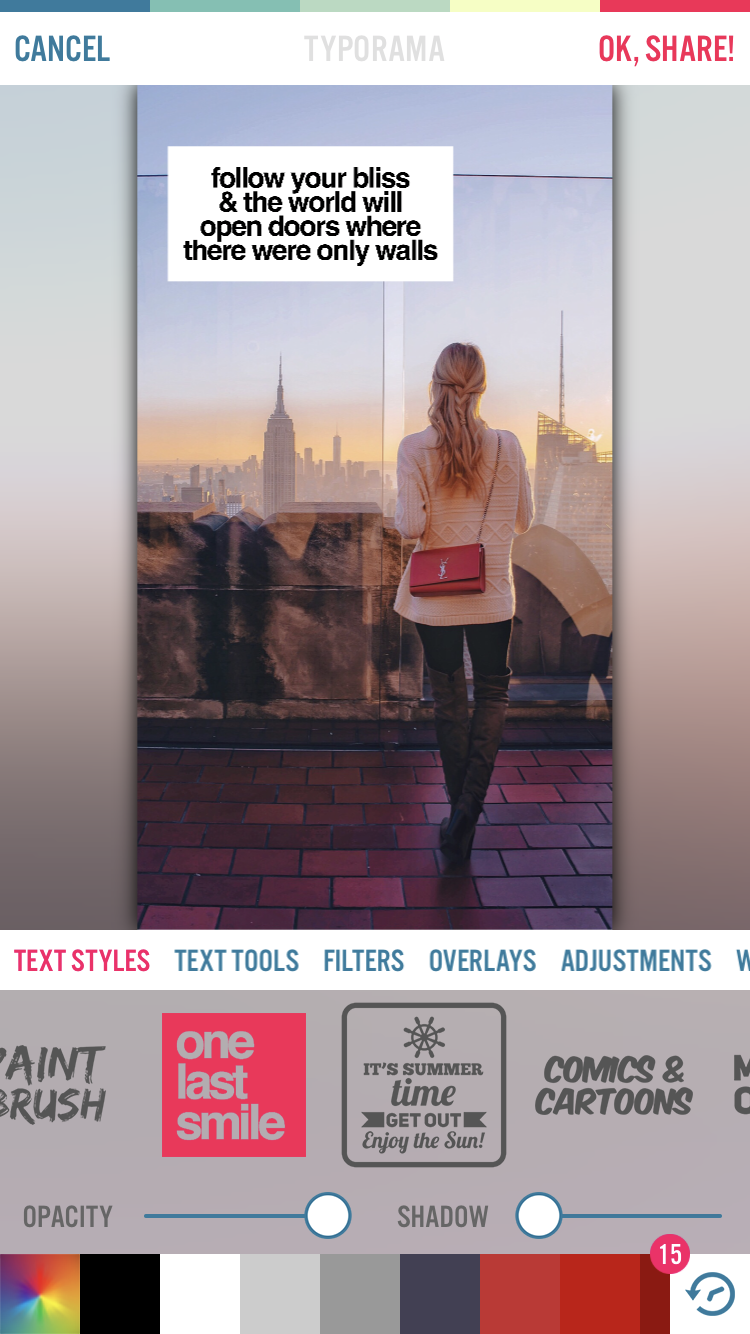 Using Typorama you can crop images to the appropriate dimensions for Instagram Stories, add creative text, filters and overlays, along with your own branded watermark (you create and upload this yourself– I made mine in Photoshop!)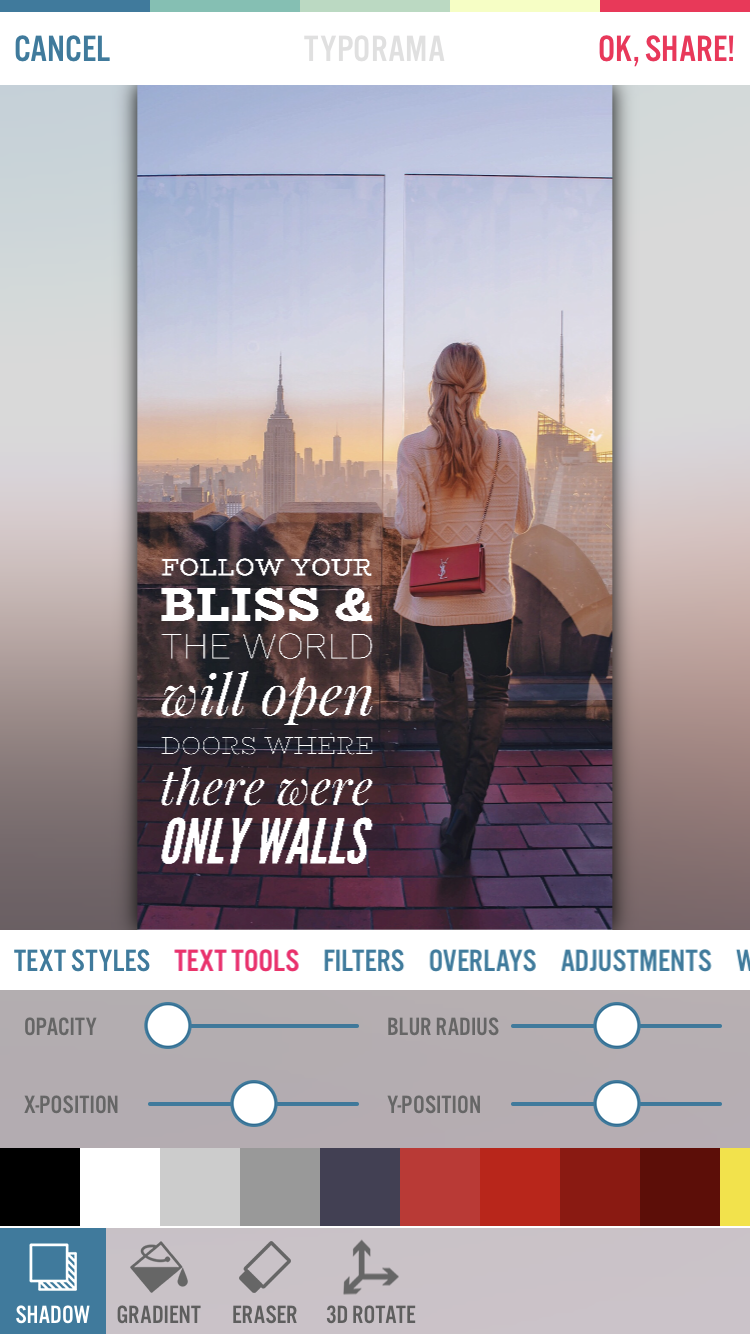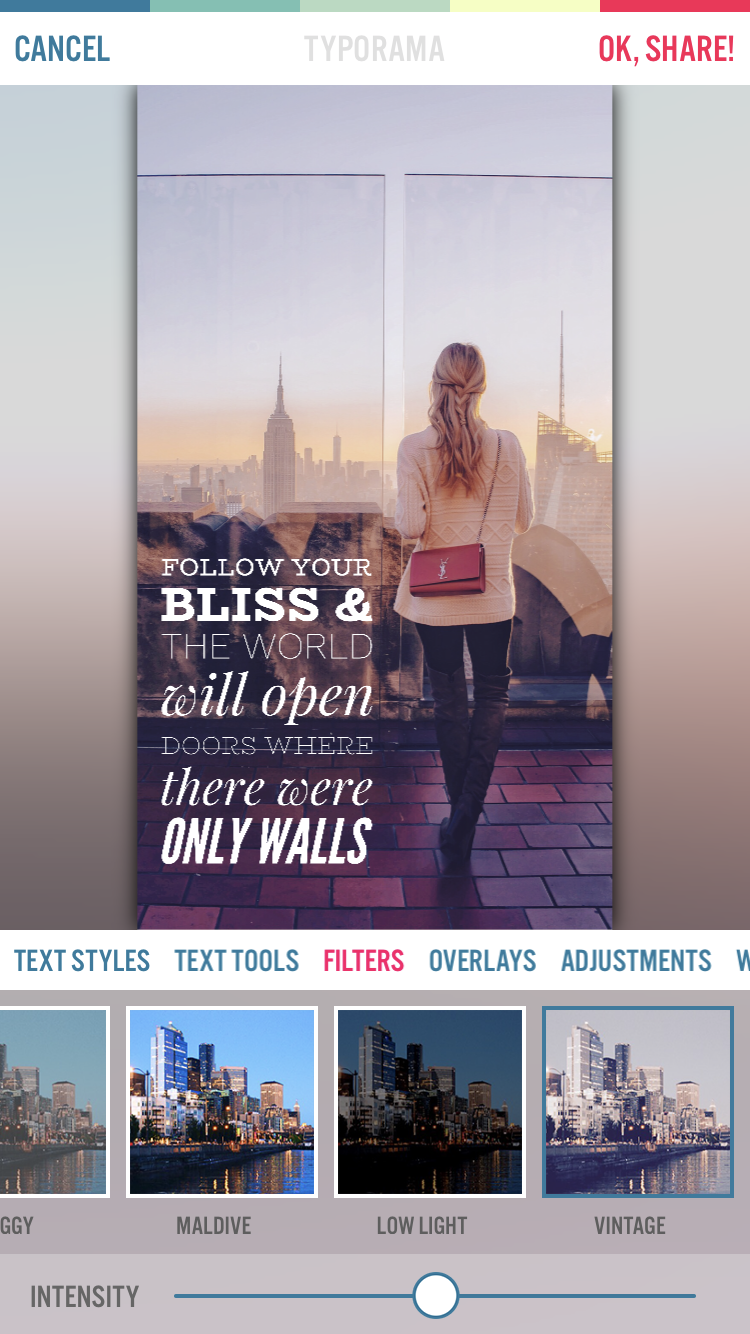 ---
DIPTIC
Interested in creating collages or slideshows? Then consider checking out Diptic. There are a ton of customizable layouts where you can adjust the border color and frame. Diptic allows allows users to add text to creations. Additional features are available with small in-app purchases like the option to change the aspect ratio of your collage. If you're using Diptic for Instagram Stories you'll need to do this so you can save your file as 9:16.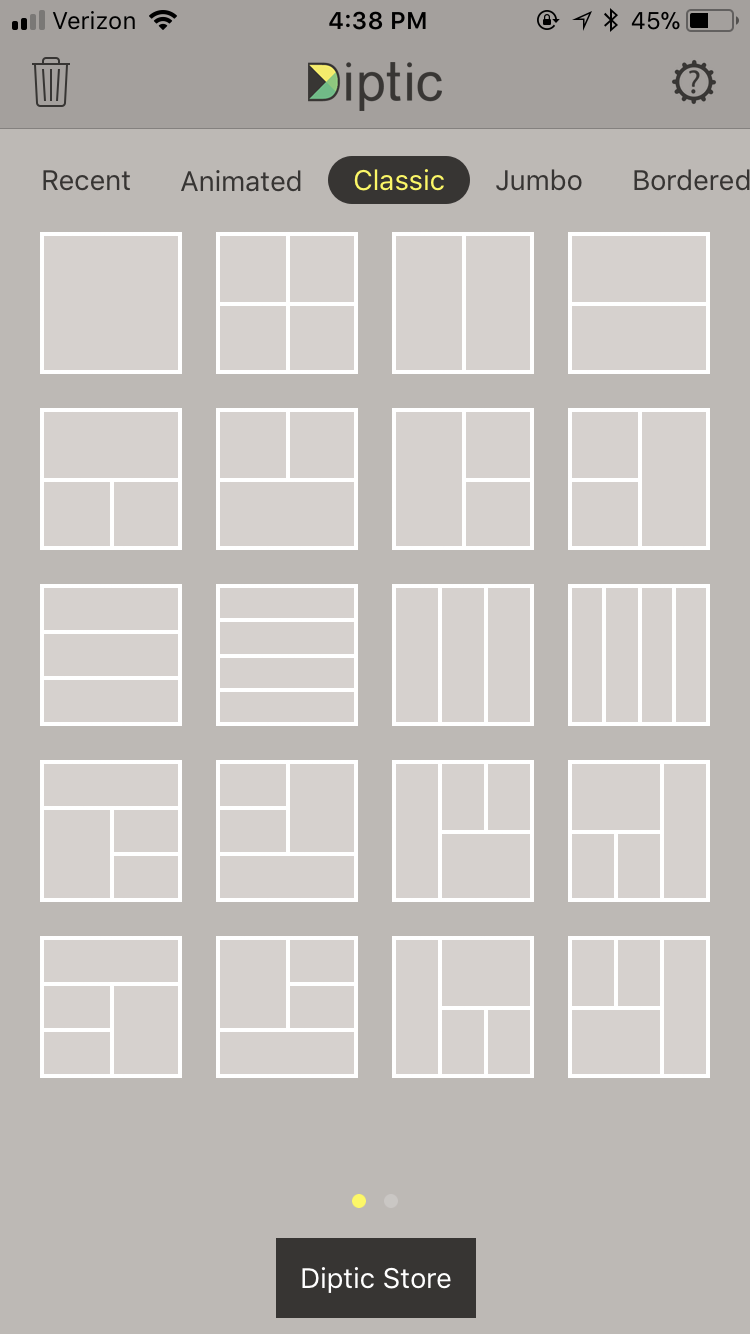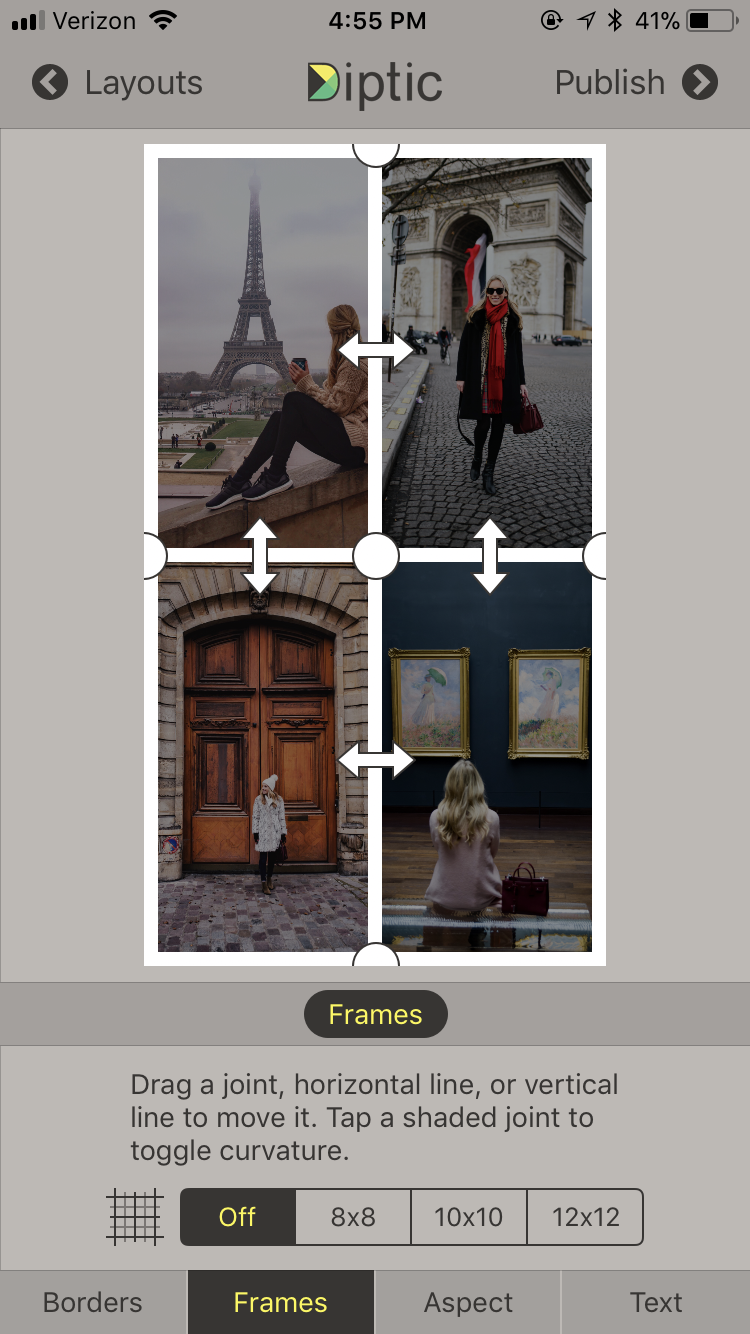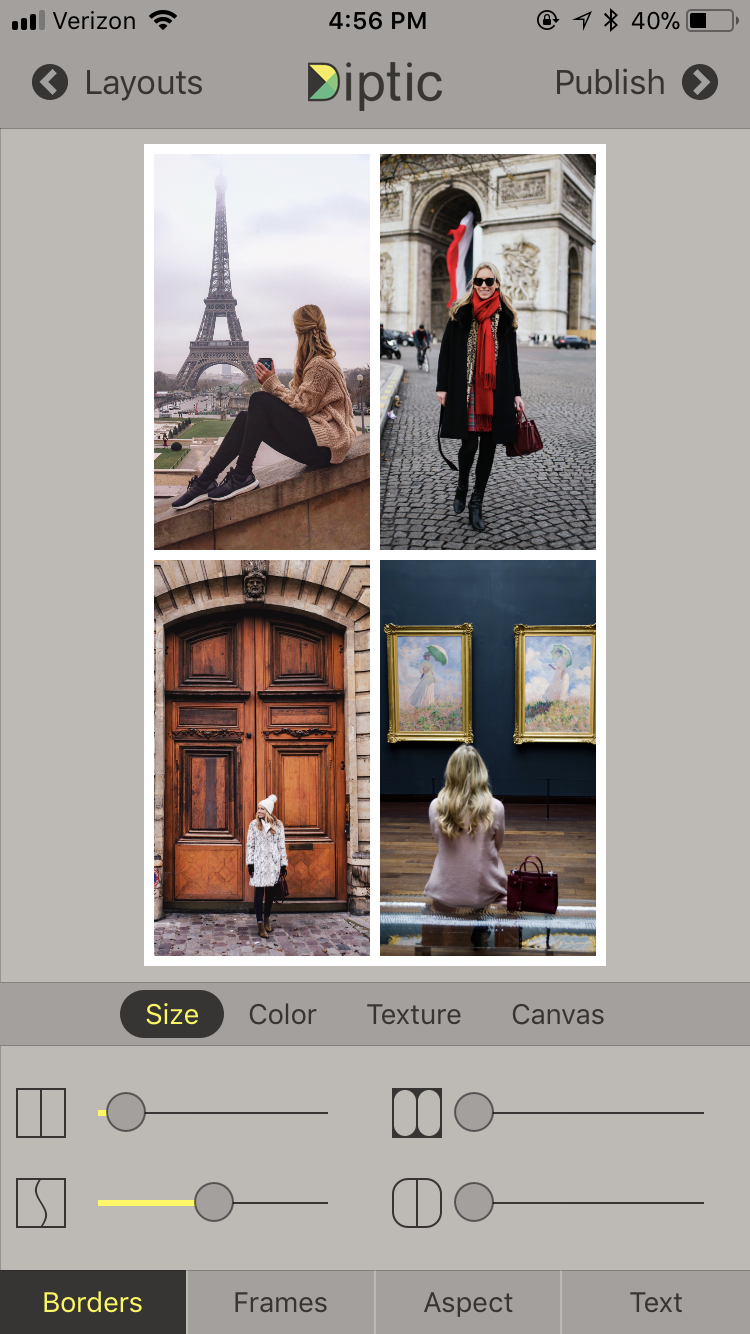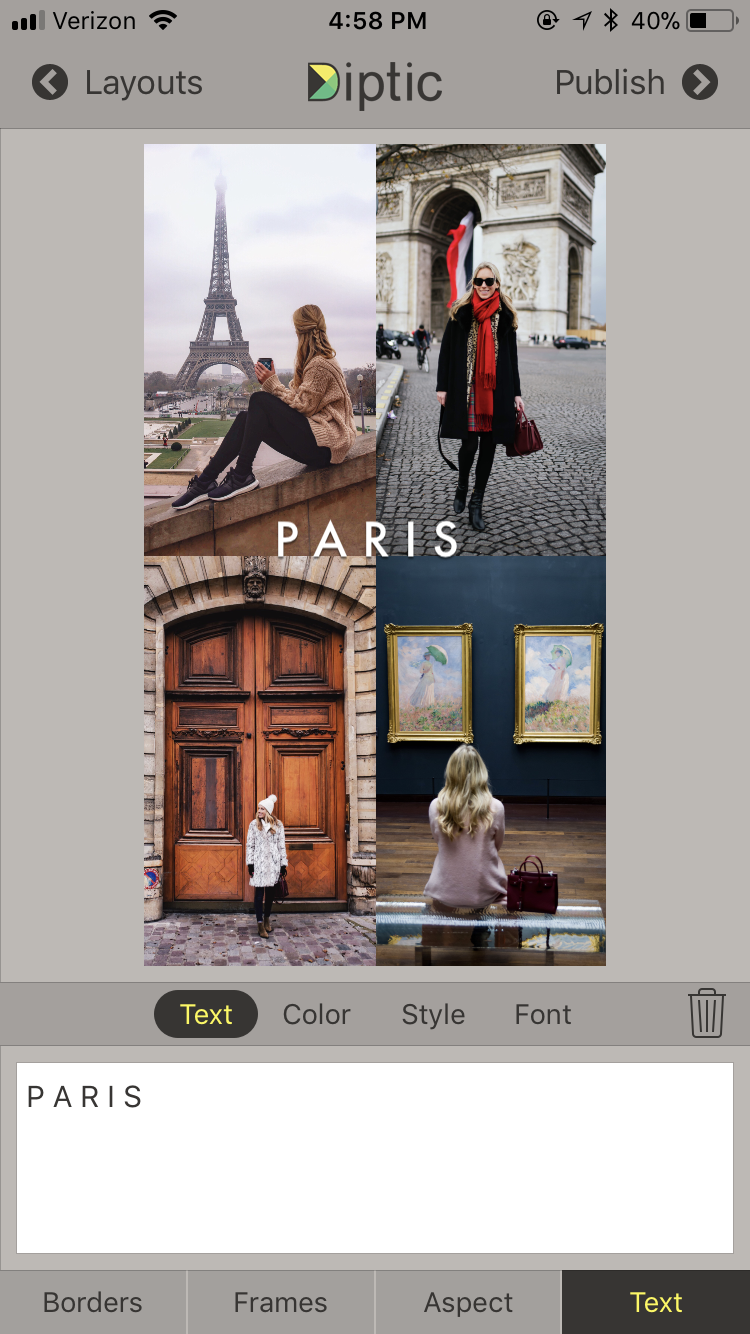 ---
IN SHOT
In Shot is a great mobile editing app for video clips. It's easy to use and has many of the same features you'll find in a text editing app for photos like Font Candy or Adobe Spark. In Shot lets users easily string clips together, add the speed and customize them with text, music, artwork. filters and voiceovers. It's a great alternative if you're looking for a way to edit videos on your phone versus an advanced desktop program like Adobe Premiere or Final Cut Pro.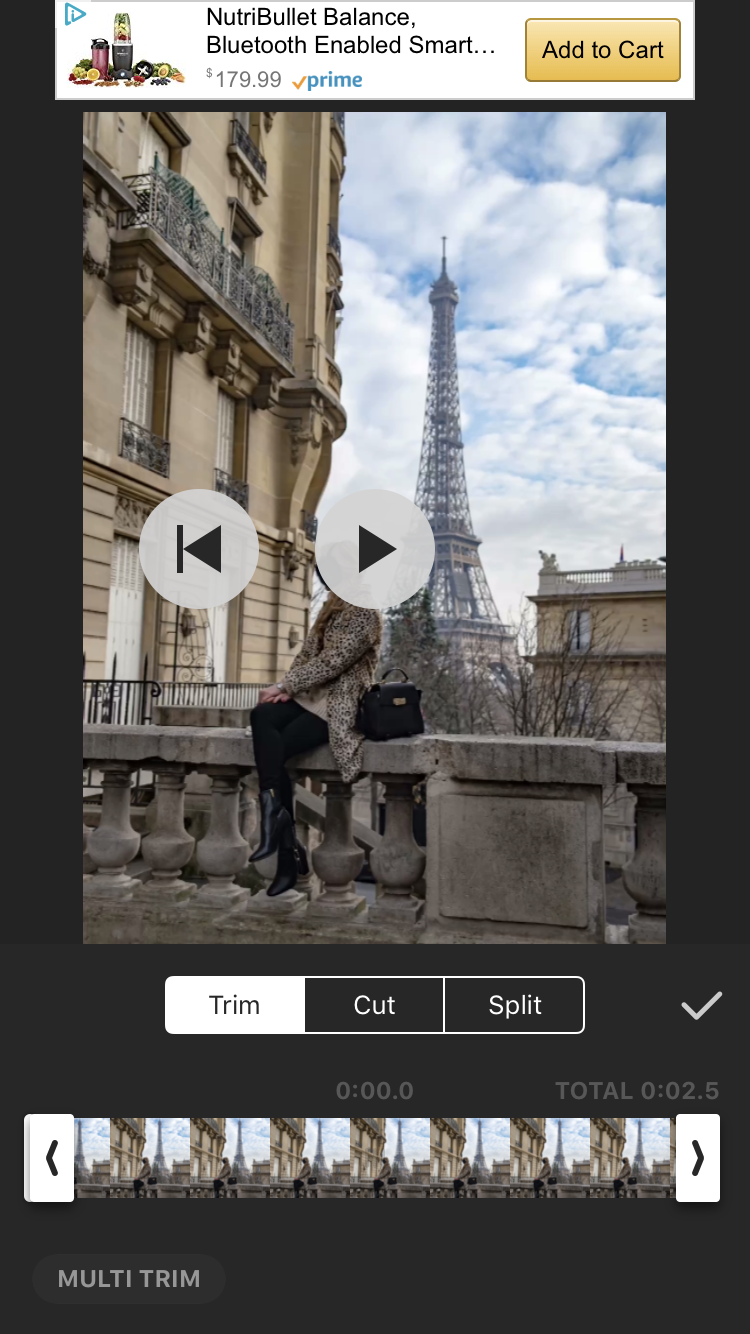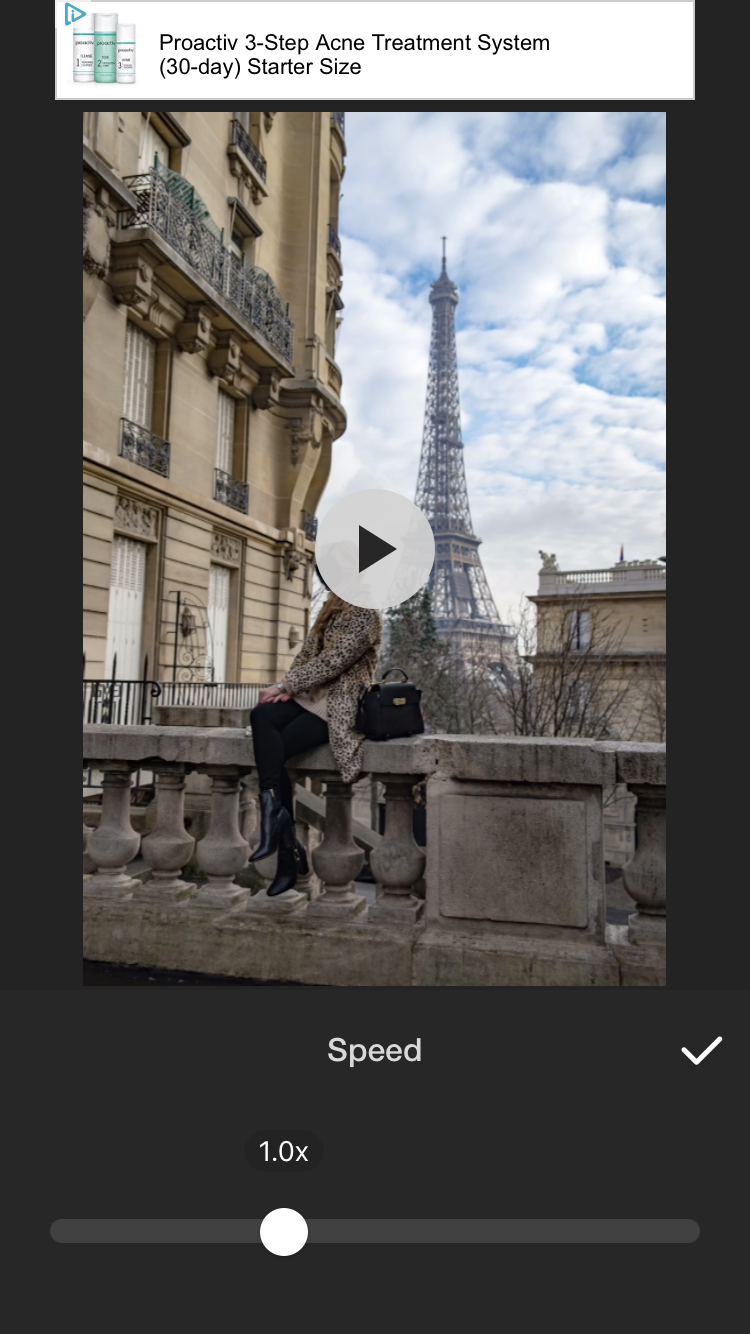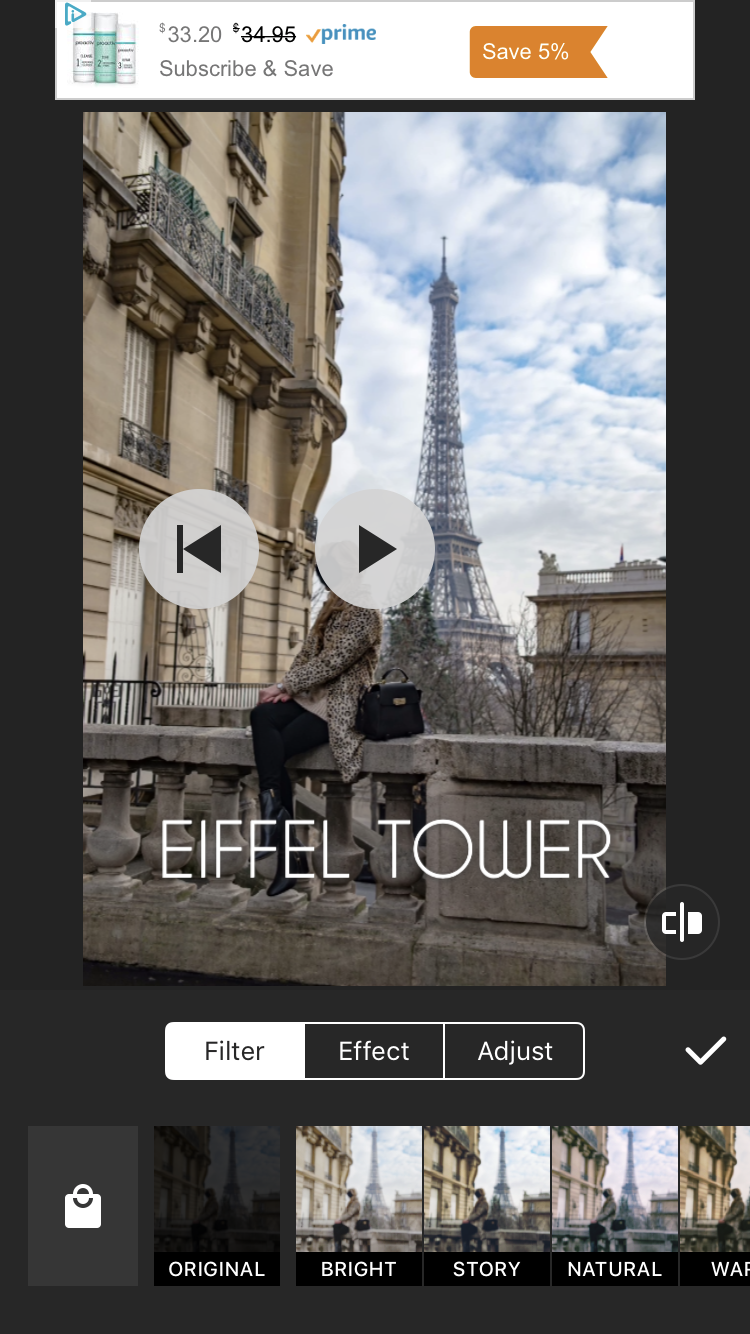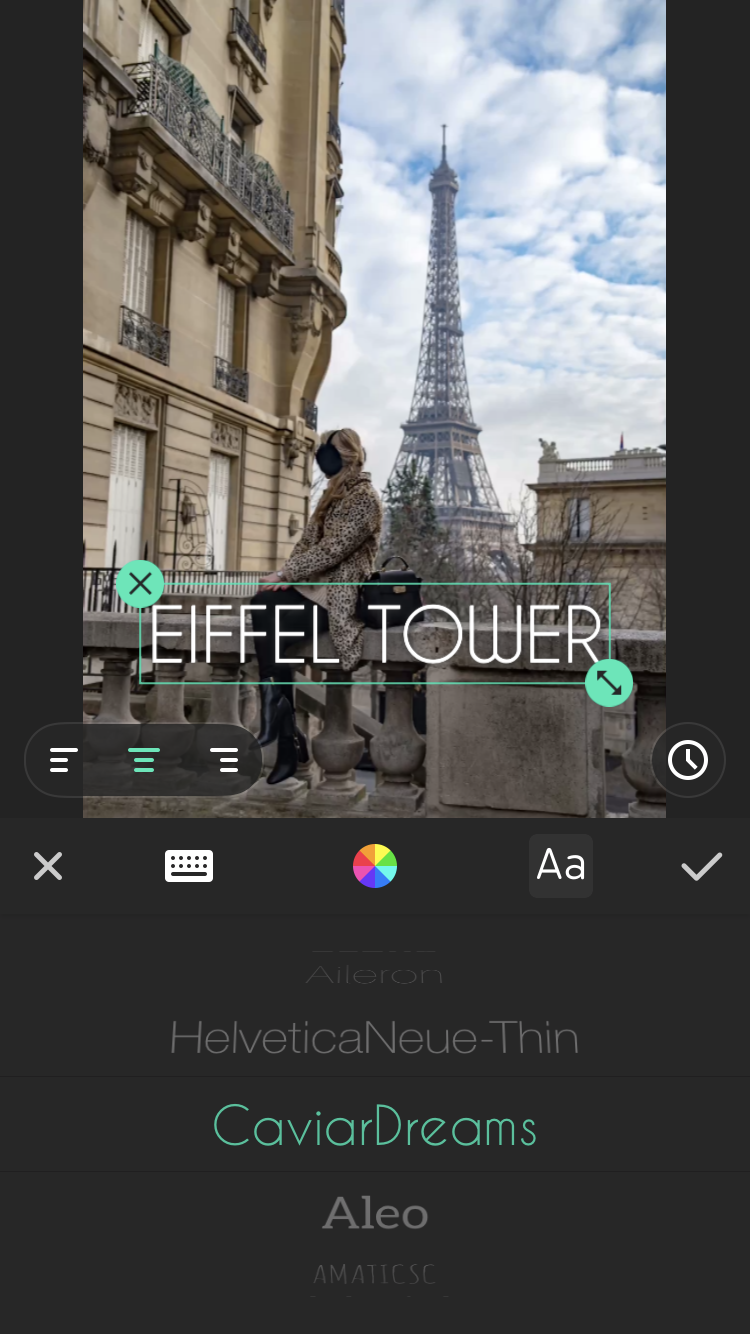 ---
HYPE TYPE
Hype Type is a fun no-fuss app for adding animated text over video clips and boomerangs. You can't customize the fonts and colors as much as In Shot, but it's easy to use and will definitely grab the attention of your followers. You can even add music over a video and crop your clip to the dimensions of your choosing.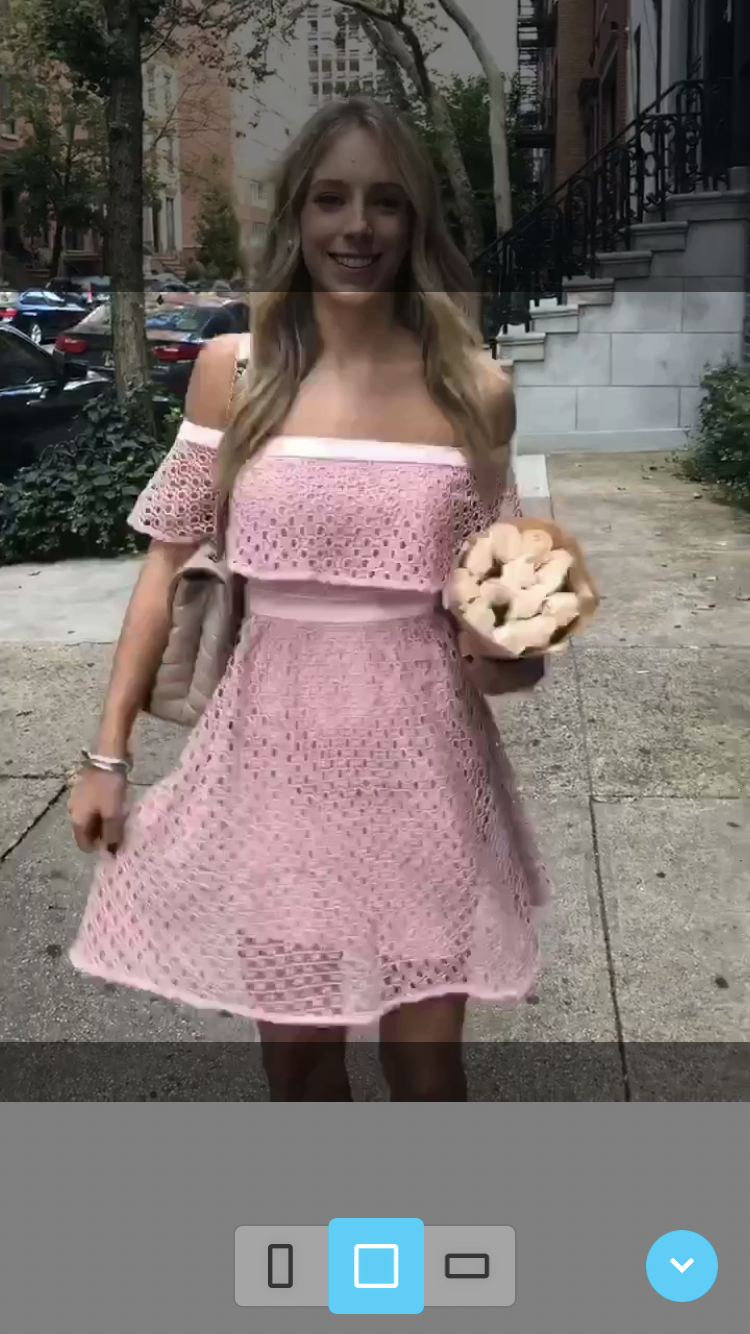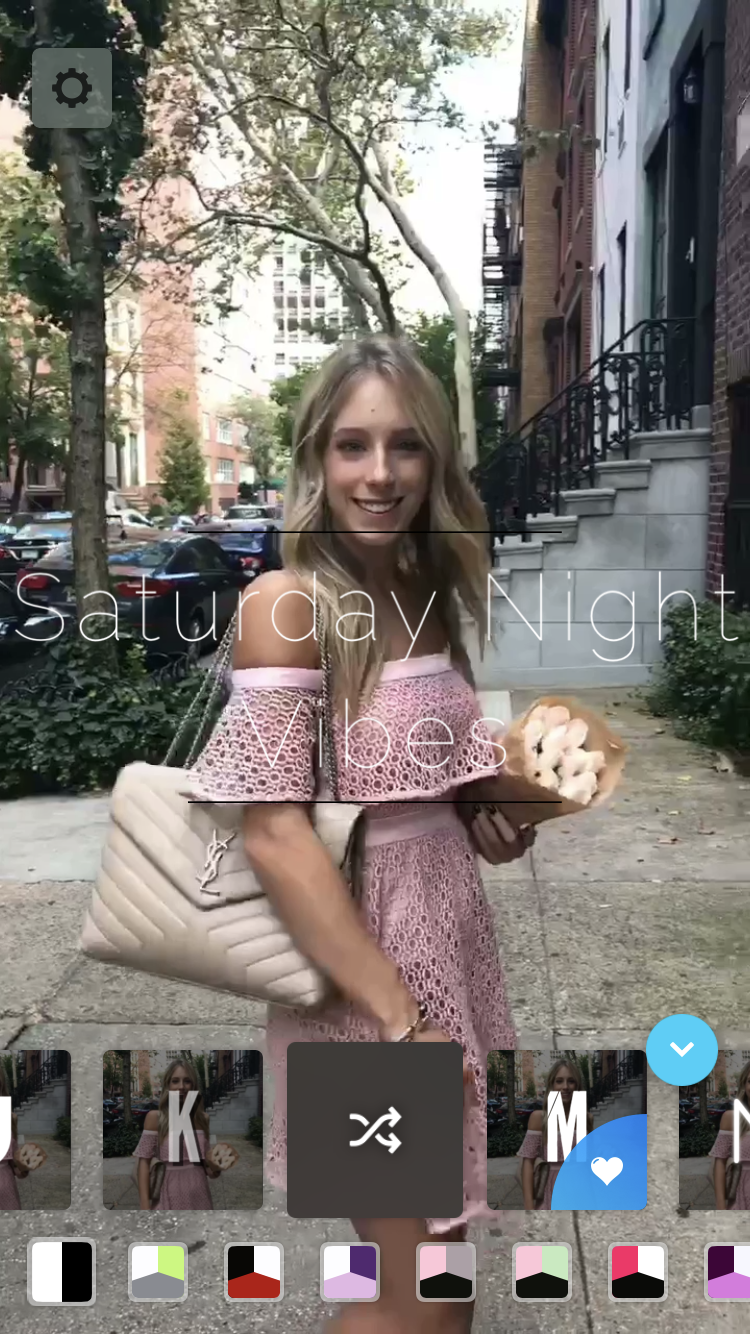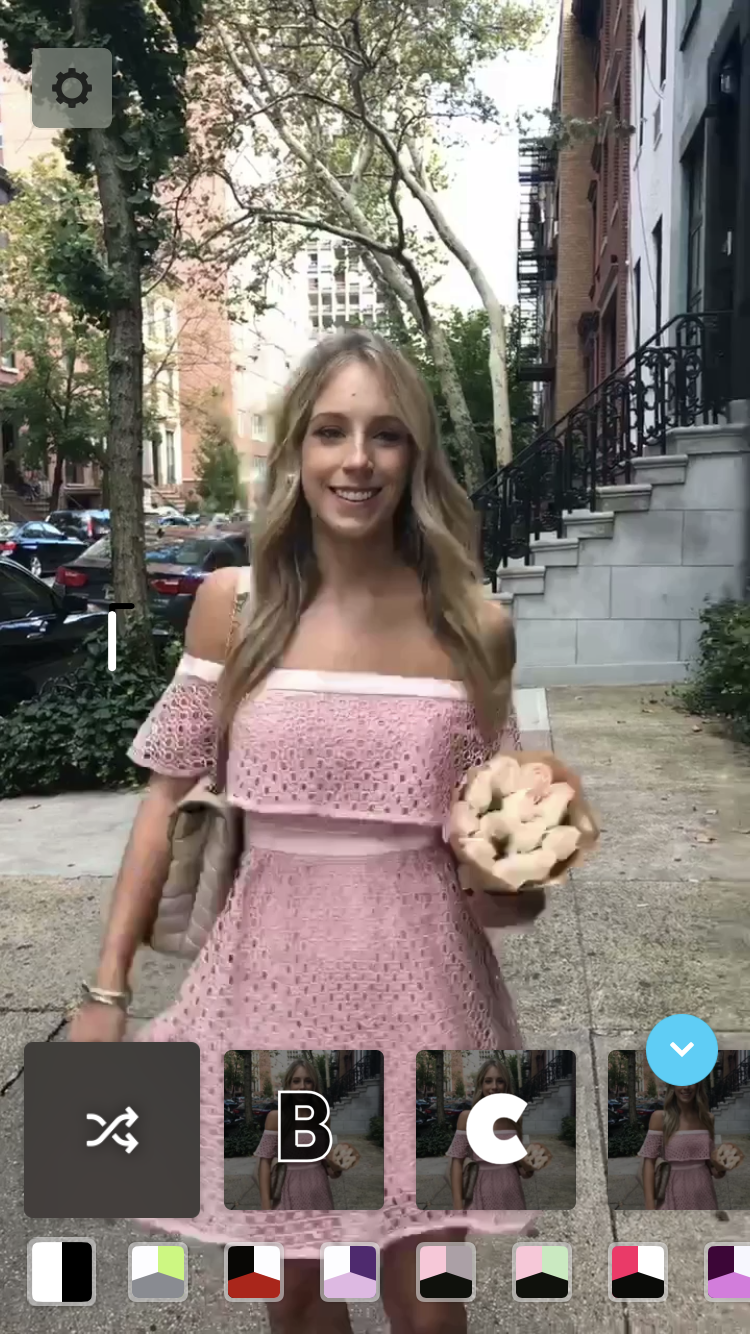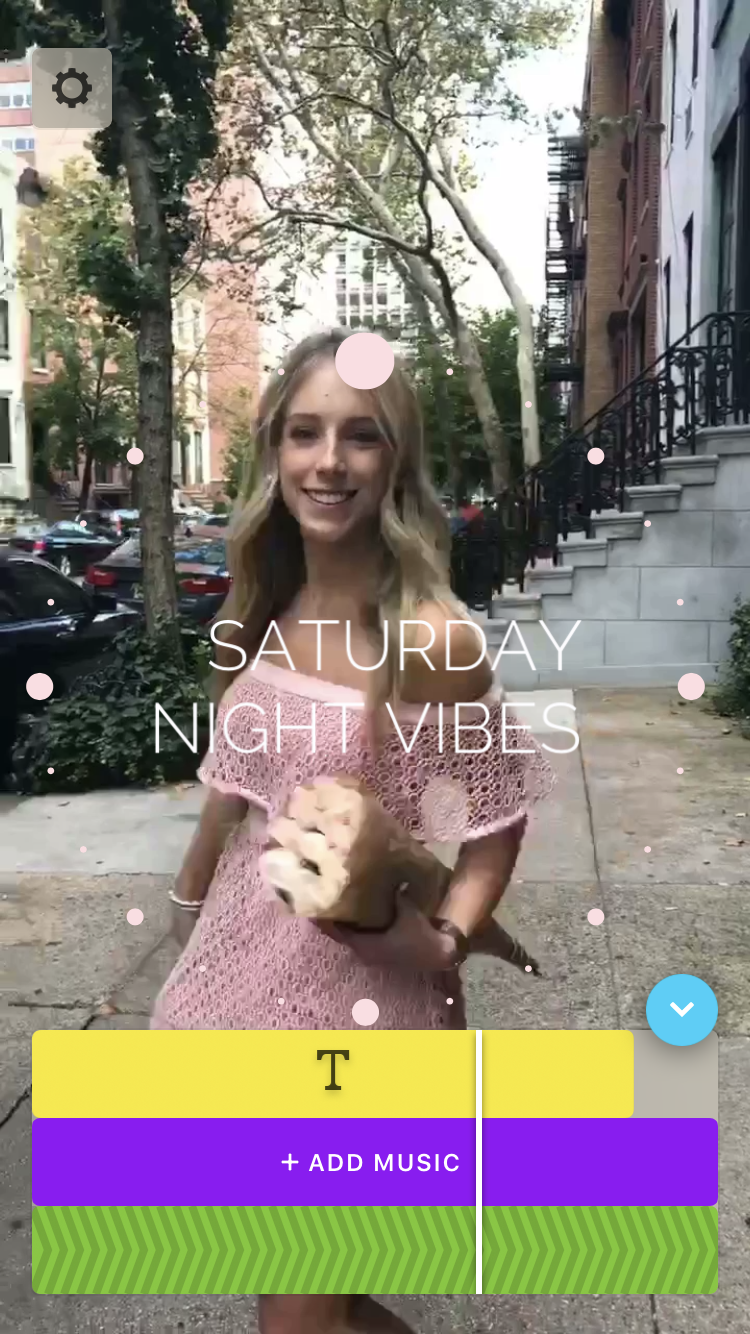 When using Hype Type make sure your clip is between 5 seconds long and shorter than 15 seconds. If you want to add multiple sections of animated text, just continually save your file and reopen it to add a new layer. 
Do you like using Instagram Stories? What apps do you use to create yours? If there's one I missed or that you think I should check out I'd love to hear about it in the comments!
PS! If you're looking for more info on adding custom text to your stories make sure to check out this post here: How To Add Custom Fonts To Your Instagram Story
- Katie