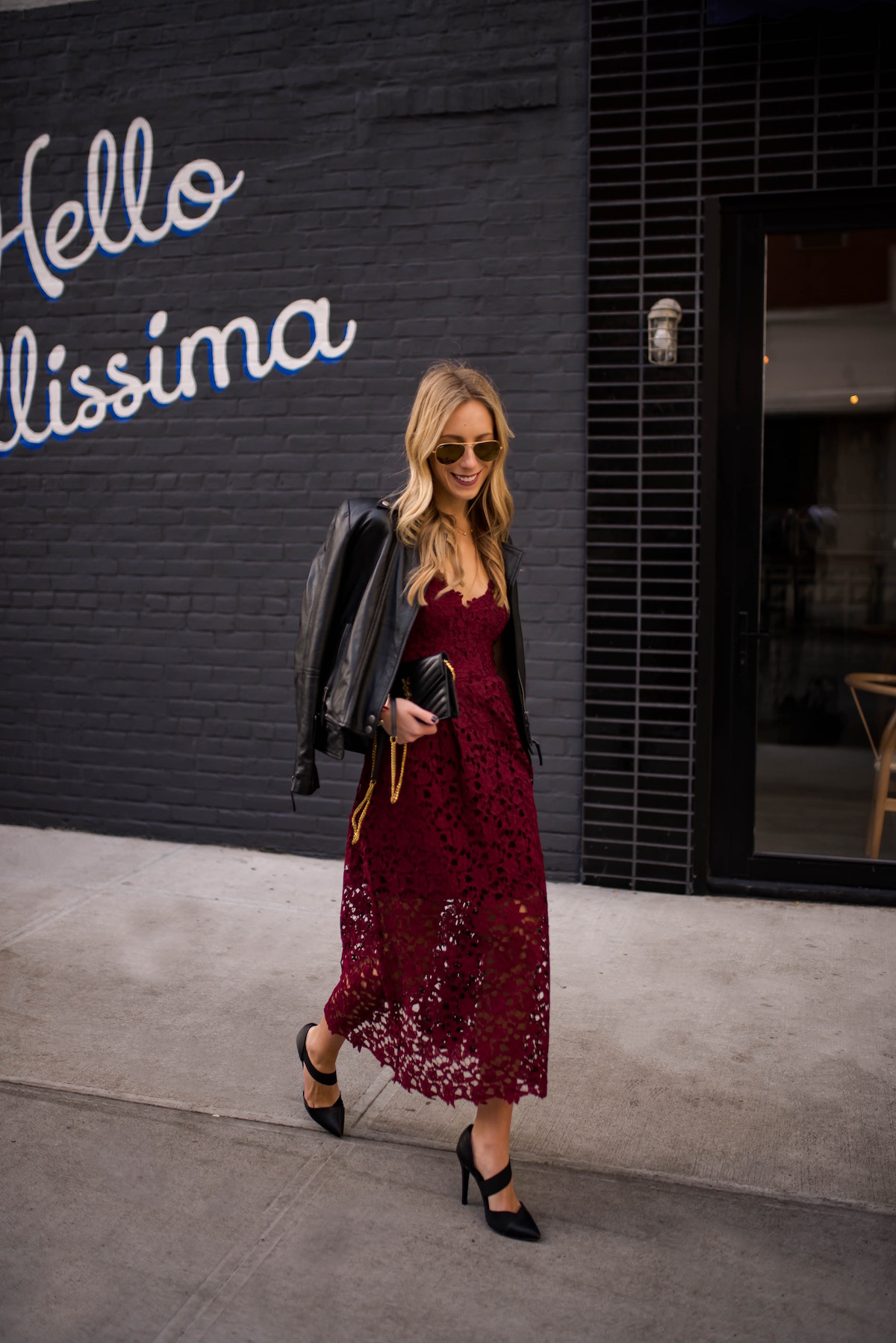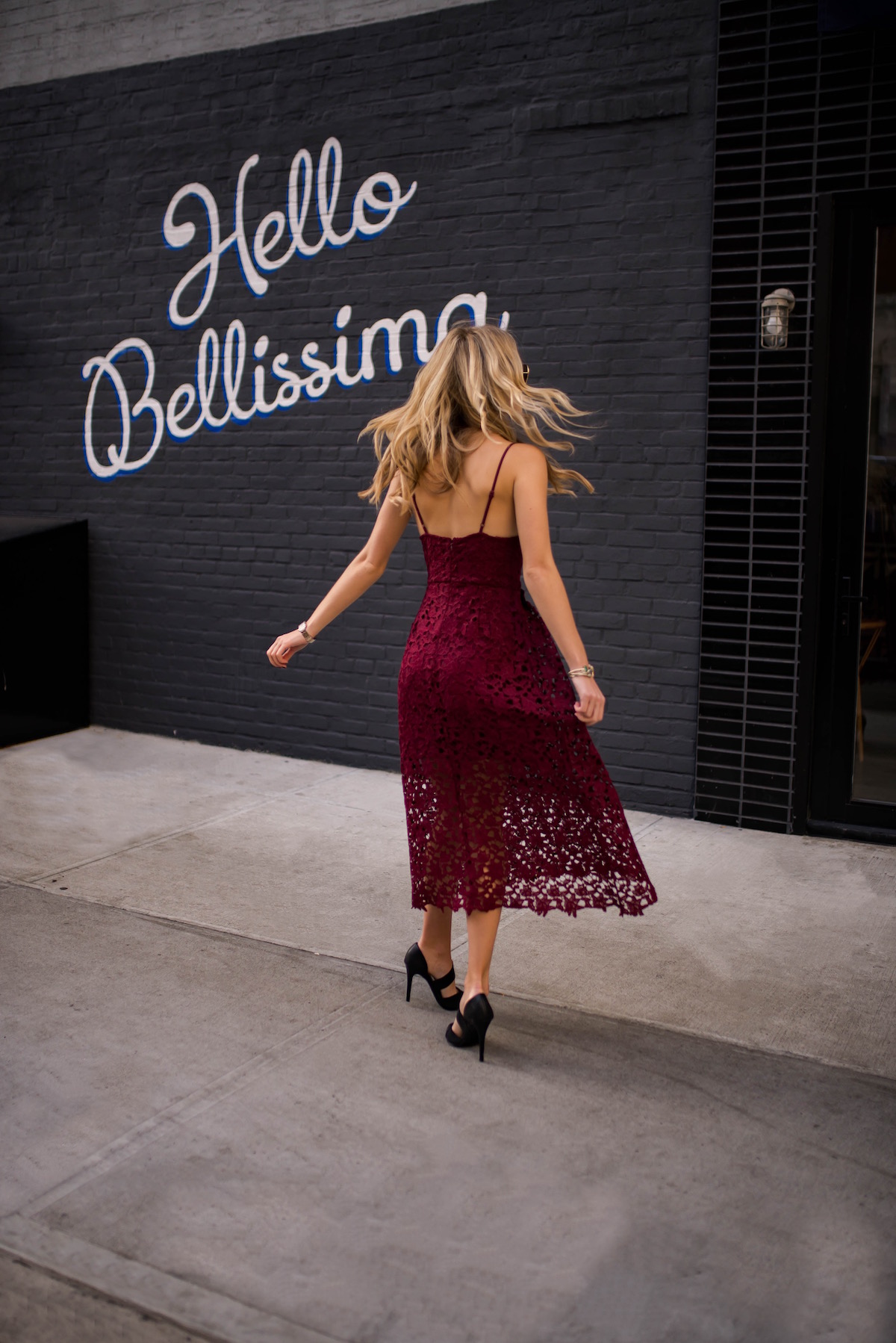 Let's be real. Nick and I don't have any fancy plans for Valentine's Day. I honestly don't think in the 8 years we've been together that we've ever gone out of our way to celebrate. Is that normal in serious relationships? Or are we just weird? Feel free to fill me in on what's appropriate because I've never seen the appeal…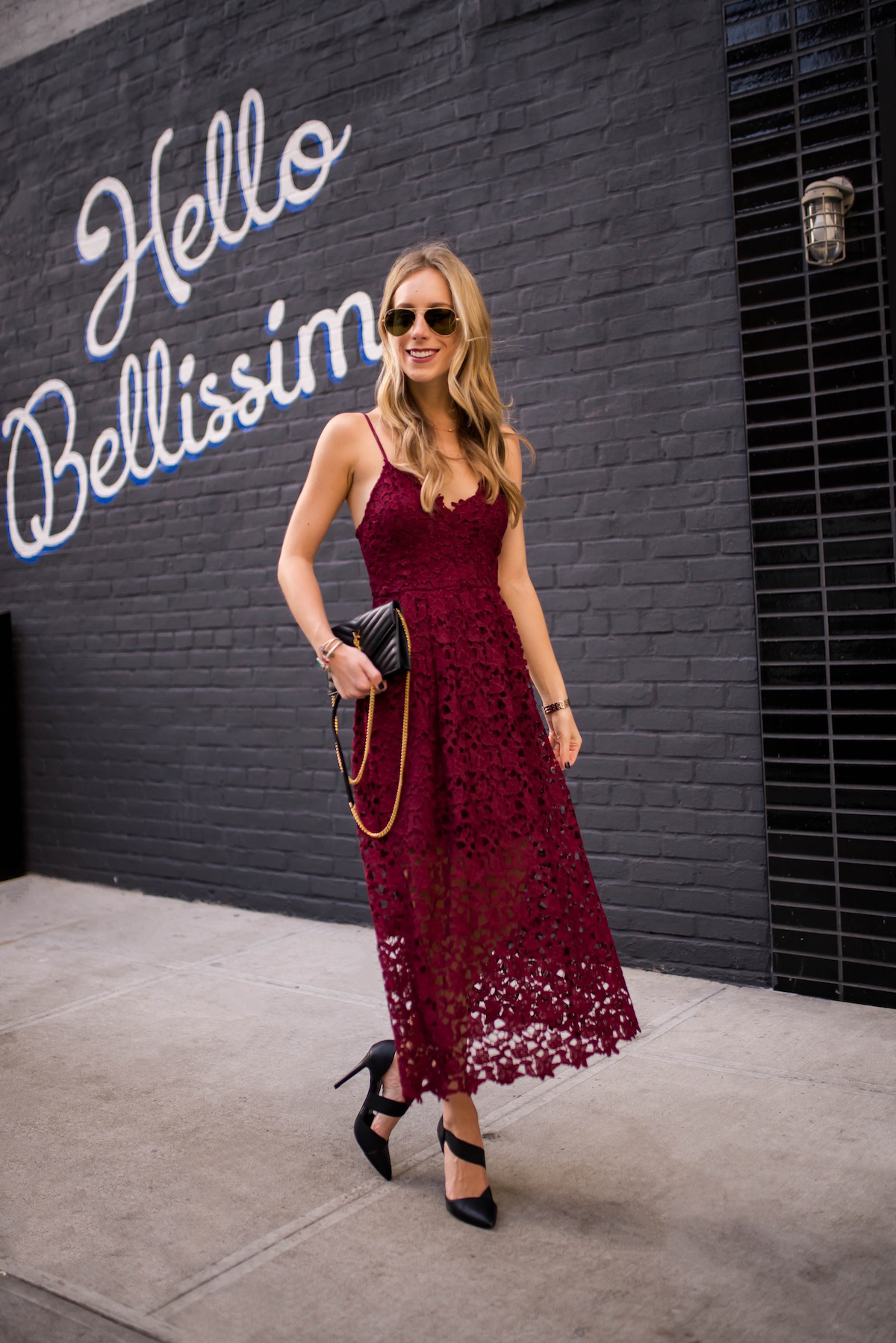 Lace Midi Dress (available in 5 colors & under $100!) | Leather Jacket | Similar Pumps | Saint Laurent Wallet On A Chain | Kendra Scott Cuffs c/o | Similar Necklace | Similar Watch | Aviators
So now that you all know that Nick and I suck at date nights, let's get back on topic. Dresses! Especially now that we've had a few glimpses of spring (it was almost 60 degrees yesterday!) and even if a fancy dinner isn't the reason, I'll take any excuse to get dressed up. Right now I'm really looking forward to baring my legs and slipping into something other than joggers and sweaters. Spring I'm ready when you are!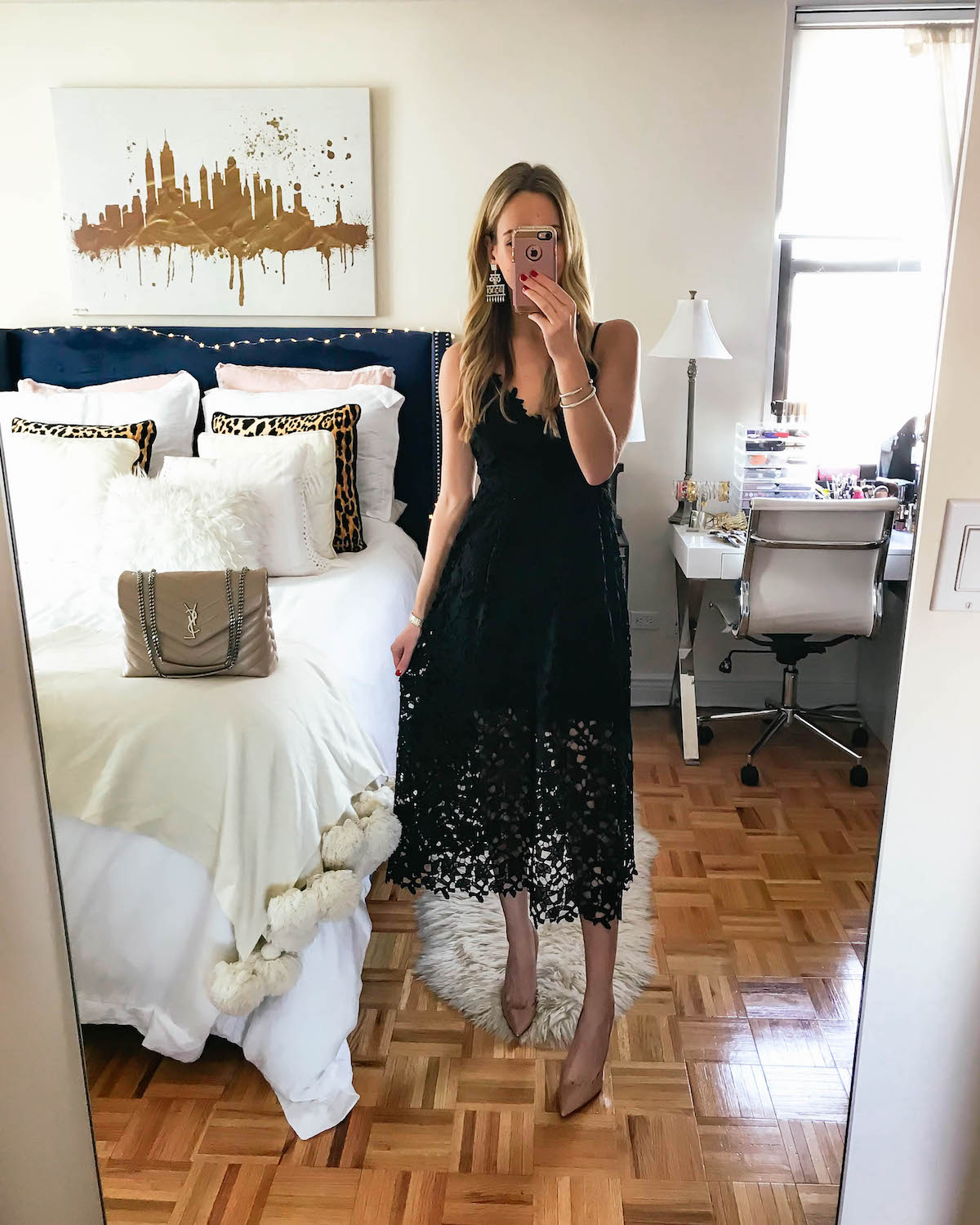 I love this dress so much I have it in two colors… Can't go wrong with cranberry red or classic black!
Remember this lace midi dress? One of the reasons I love it so much is because you can wear it any season. I was obsessed with it during the holidays and the love hasn't gone away. The best part? It's only $89 and comes in five different colors. Sadly the cranberry red is out of stock, but you can still snag it in classic black or navy. There's also a really pretty light coral and a new lavender shade. I WANT.
If you're looking for a few different dress options check out the widget below for 20 more affordable styles. Even if you don't have anything scheduled with a boo on February 14, there's no reason why you can't #treatyoself. With the January blues in full force (literally I hate this month) I'm jumping on any little thing I can find to brighten my day whether that's going for a pedicure, getting lunch with a friend, trying a new recipe or indulging in a little retail therapy 😛
20 Valentine's Day Date Night Dresses Under $100

- Katie