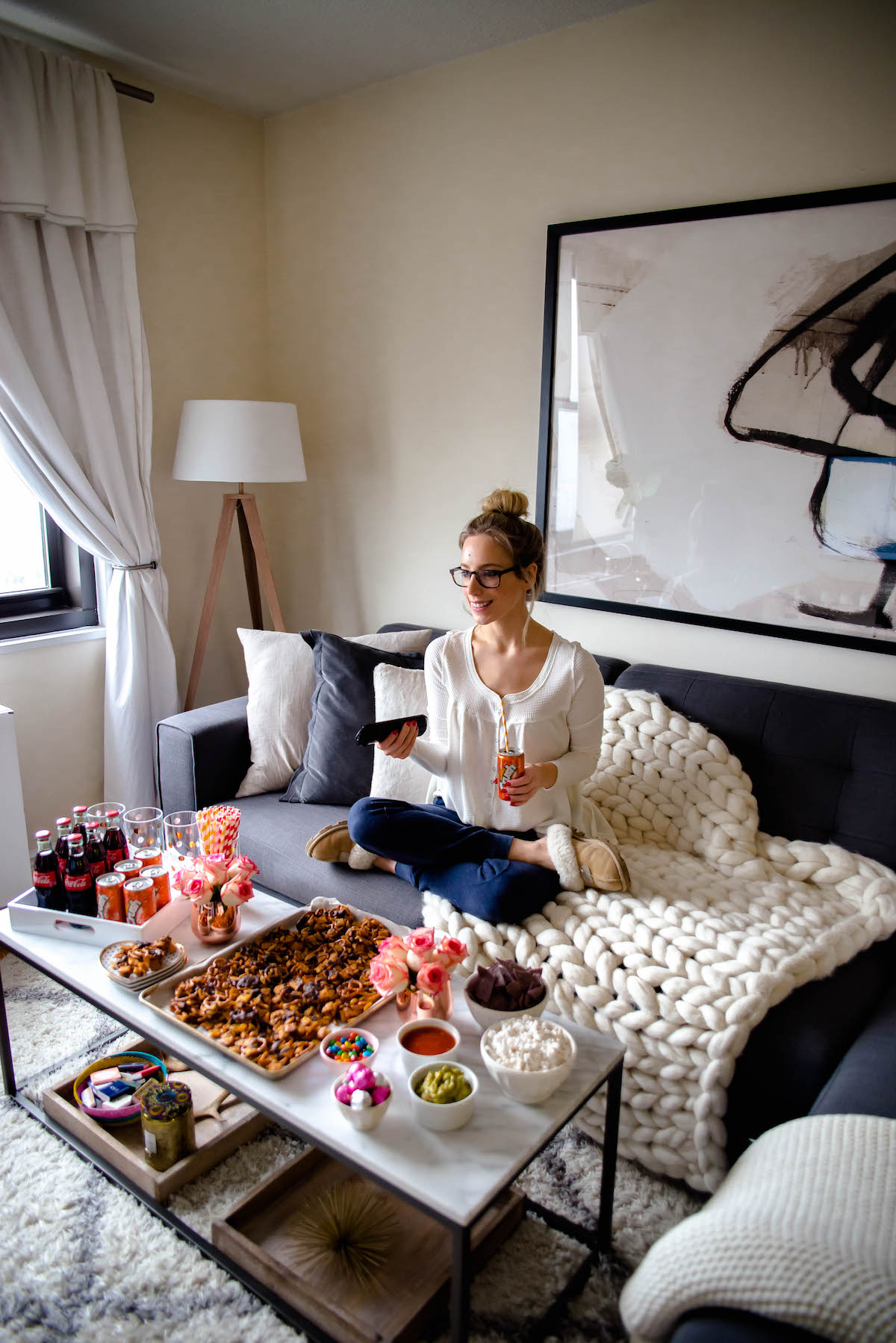 Big thank you to Universal Pictures Home Entertainment for sponsoring this post! 
So I'm a shameless Pitch Perfect 3 fan. It's just one of those feel good funny movies that I can watch over and over again and still crack up every time. Whenever I see that the first or second film is replaying on TV best believe I'm stopping to watch (for the 1000+ time…) I remember playing and singing along to the "Cups" song (pretty terribly might I add) on repeat in my car during my senior year in college for months after the first movie hit theaters. Such good times!!!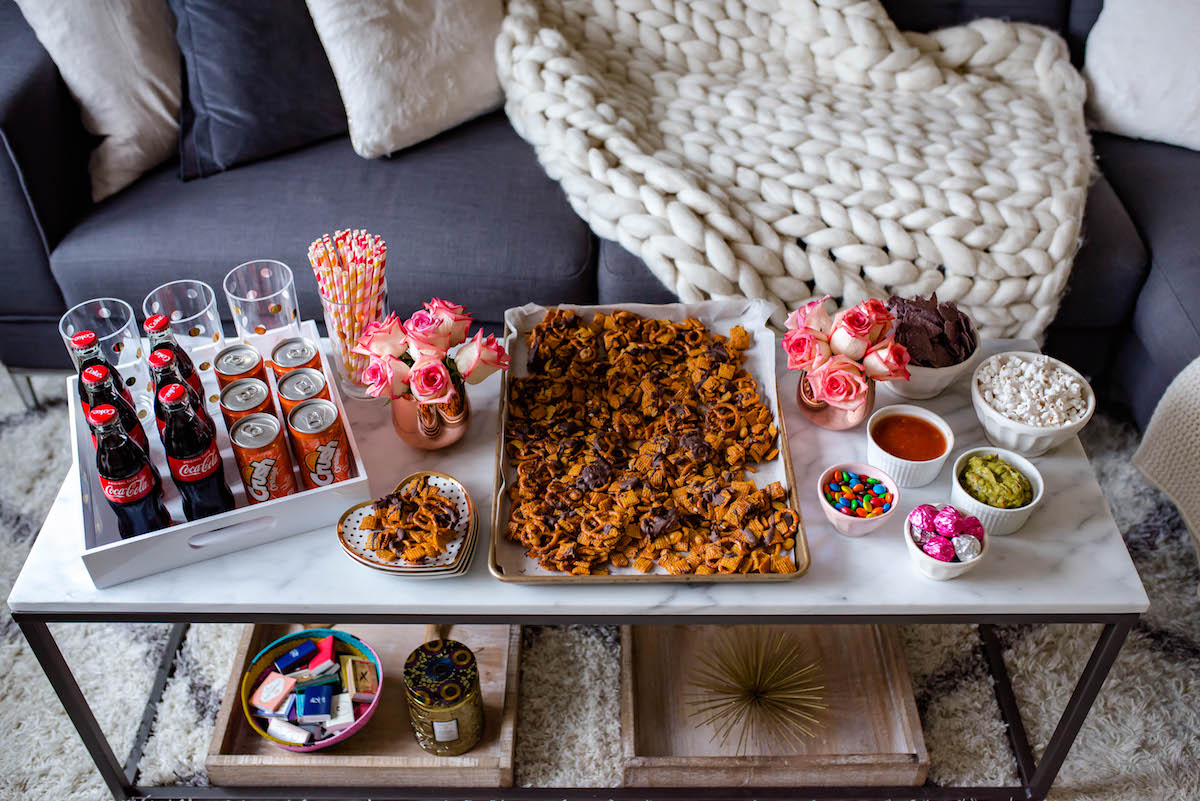 There are so many great comedies that never get sequels, so I was really pumped when they came out with the second movie and even more excited to hear there would be a third installment. Did any of you see Pitch Perfect 3? If you have get ready to do a happy dance because it's now available on iTunes for your viewing pleasure at home and if not check out the trailer below for a glimpse at all the laughs in your future.
Word on the street, the home entertainment release includes new musical performances, funny bloopers and some extended scenes not seen in theaters—def check it out if you're looking to get your laugh on this weekend! It's also the perfect excuse to invite your bffs over for a aca-mazing viewing party (sorry I had to :P)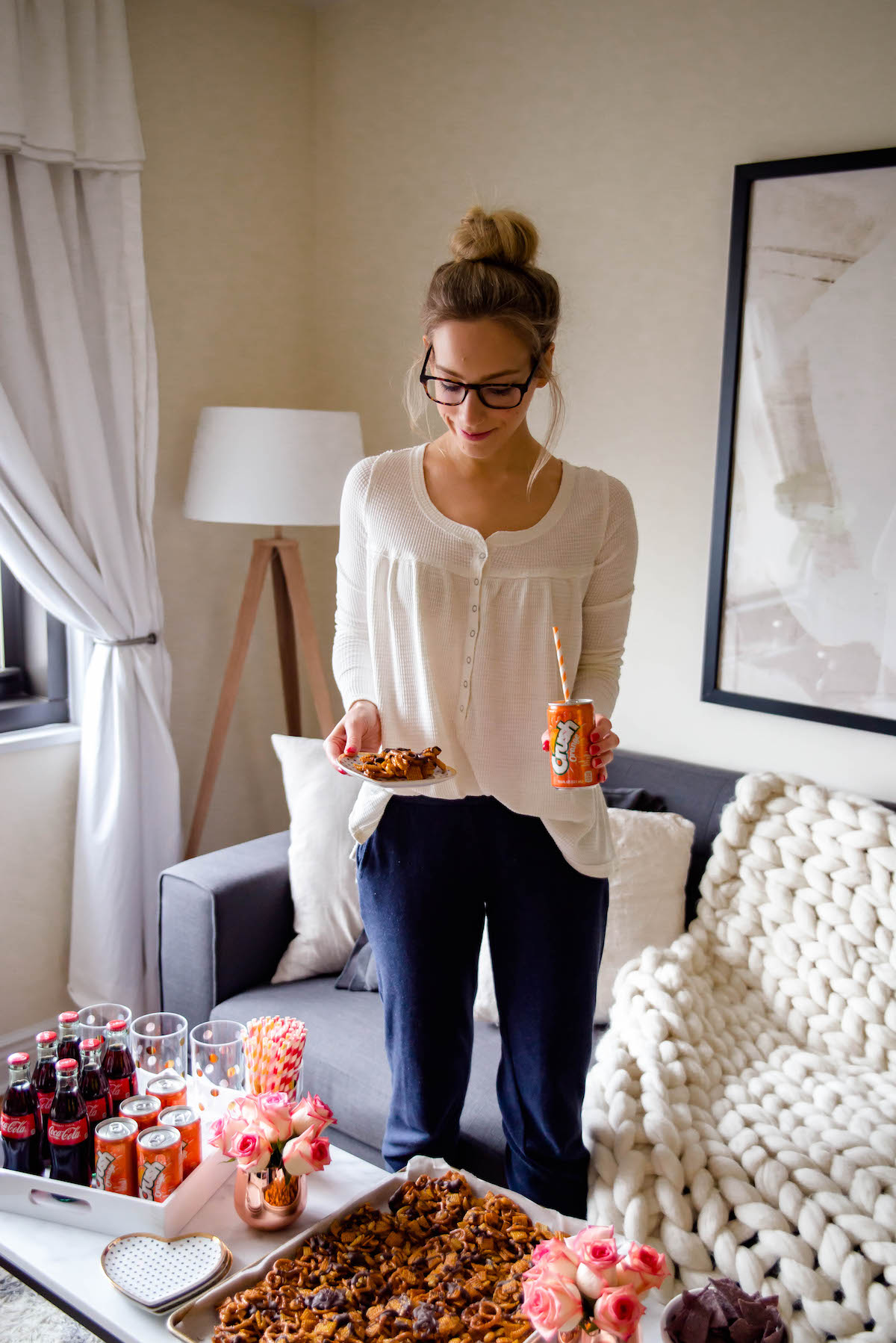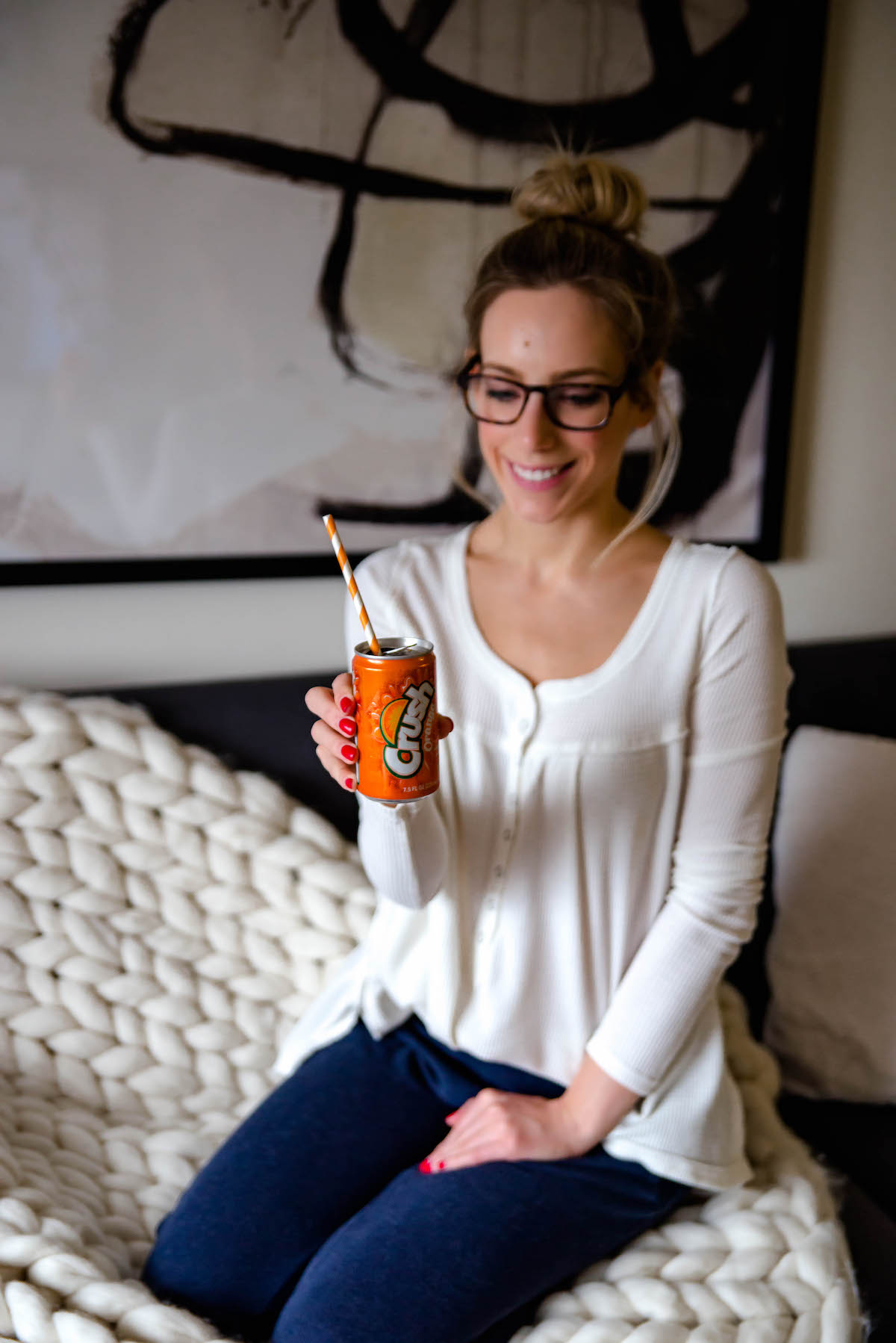 Obviously, no girls' night in is complete without the right snacks and drinks. I'm all for channeling my inner Fat Amy so here's a super easy no-bake sweet and salty party mix recipe that reminds me of one of the film's more famous lines: CRUSHED IT. True story my mom actually used to make a variation of this for me all the time when I was younger. If I opened my lunchbox and found a zip lock bag of this mix I knew it was going to be an awesome afternoon. Once you have a bite you can't stop! It's that good. Tip: pair the mix with Orange Crush soda to really "crush" your hostess duties 😛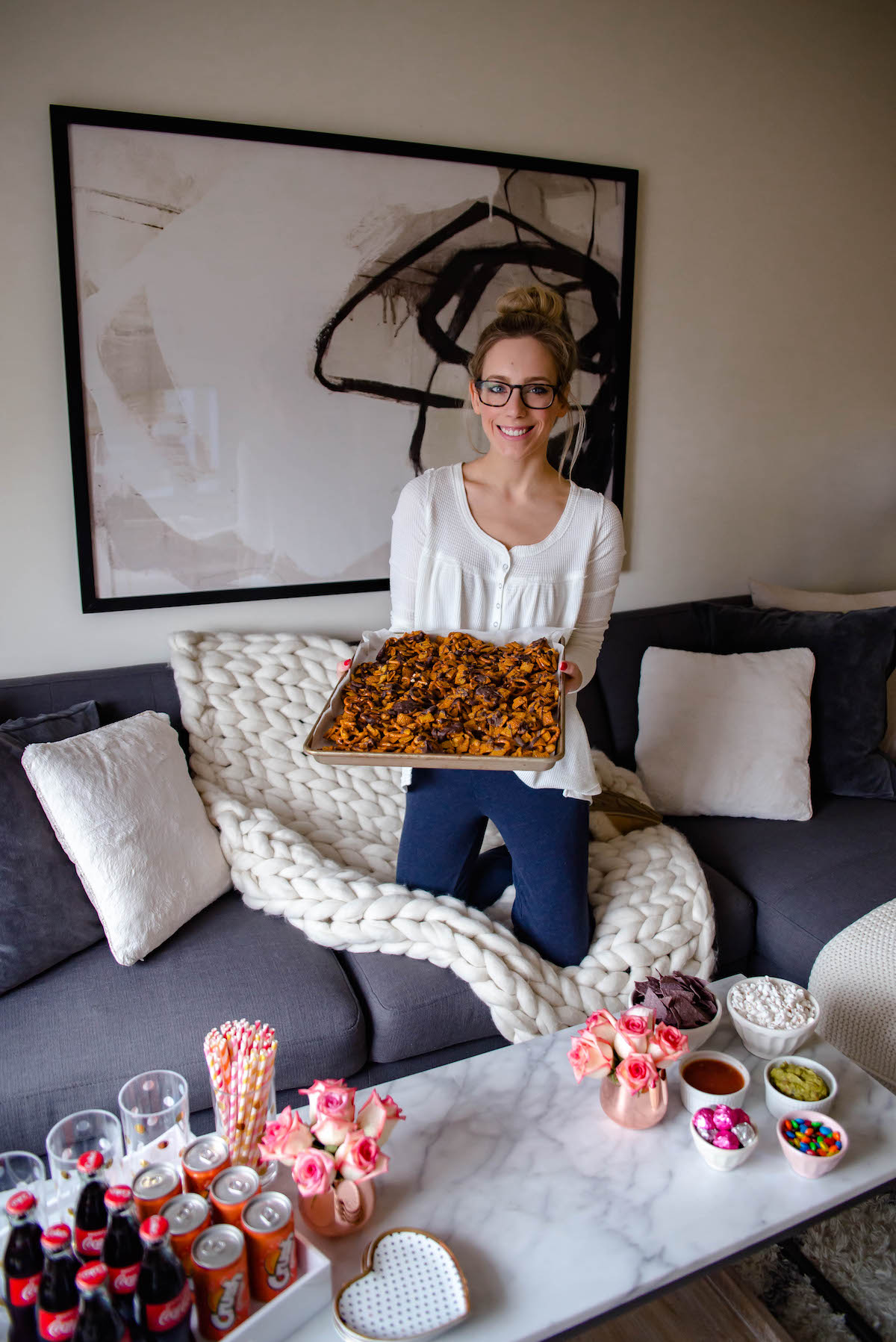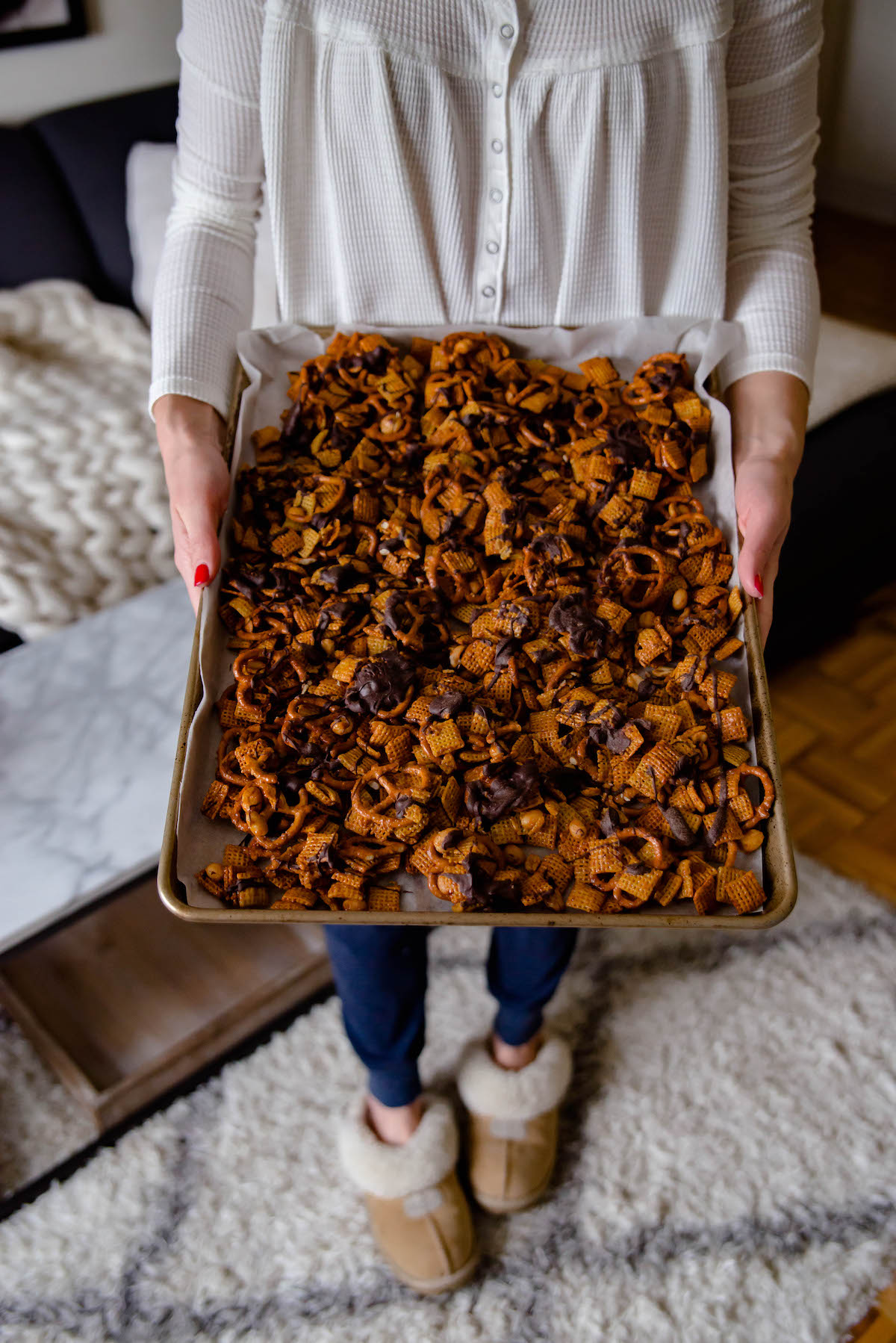 "Crushed It" Sweet & Salty Party Mix Recipe
INGREDIENTS
¾ cup packed brown sugar
6 tablespoons butter or margarine
3 tablespoons light corn syrup
¼ teaspoon baking soda
8 cups whole wheat Chex
¼ cup semisweet chocolate chips
1 cup pretzels (optional)
½ cup honey roasted peanuts or nut of your choice (optional)
INSTRUCTIONS
Cover cookie sheet with waxed paper. In large microwavable bowl, microwave brown sugar, butter and corn syrup uncovered on High 1 to 2 minutes, stirring after 1 minute, until melted and smooth. Stir in baking soda until dissolved. Stir in Chex, pretzels and nuts.
Microwave on High 3 minutes, stirring each minute. Spread on cookie sheet to cool, about 10 minutes. Crush into bite-size pieces.
In microwavable bowl, microwave chocolate chips uncovered on High about 1 minute 30 seconds or until chocolate can be stirred smooth (bowl will be hot).
Drizzle chocolate over snack. Refrigerate about 30 minutes or until chocolate is set. Store in airtight container or zip lock bag.
Definitely let me know if you end up making this party mix or if you end up hosting your own Pitch Perfect 3-themed viewing party! I dunno about you guys but I'm ready to settle down on the couch for some binge watching… Who else is with me??
- Katie