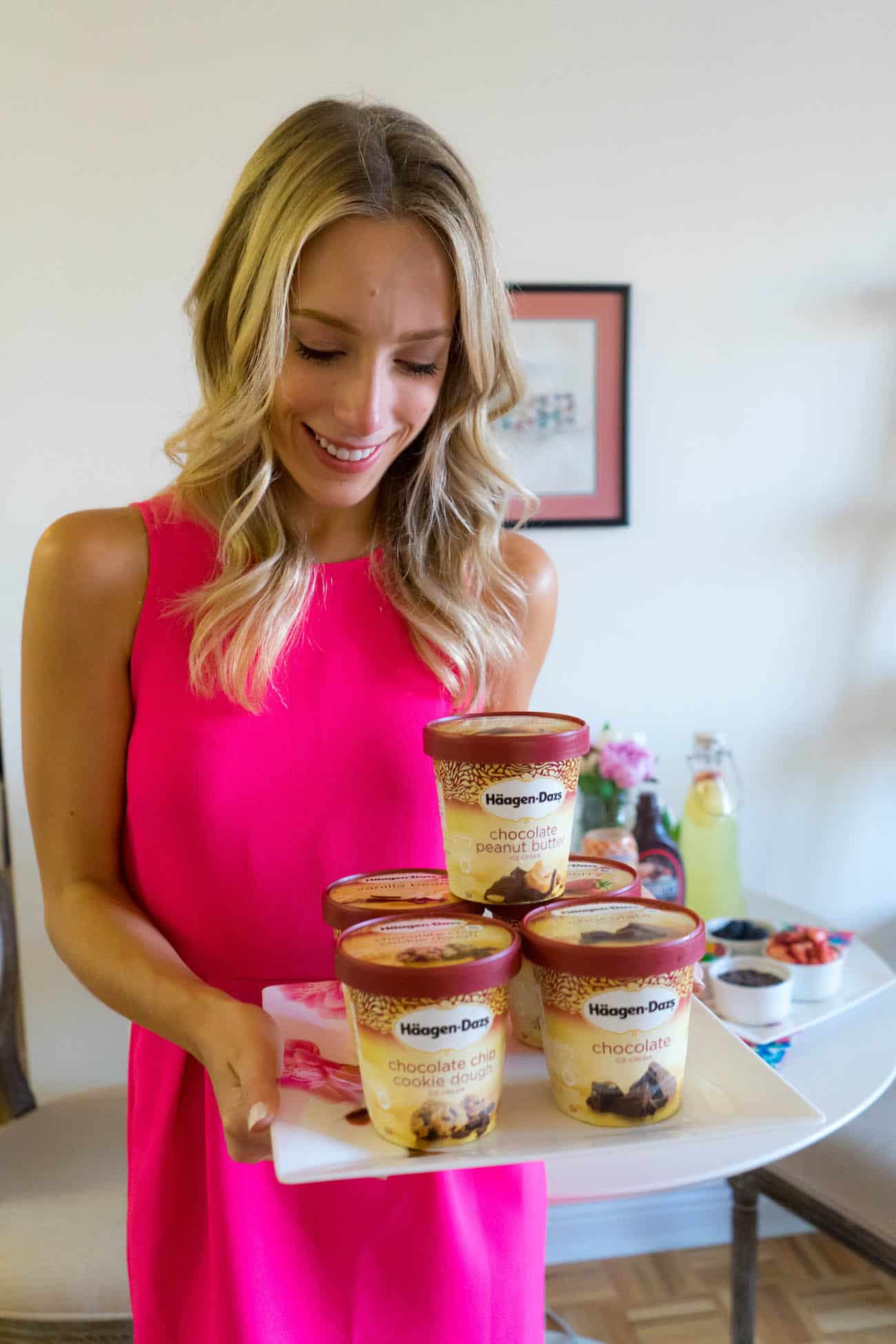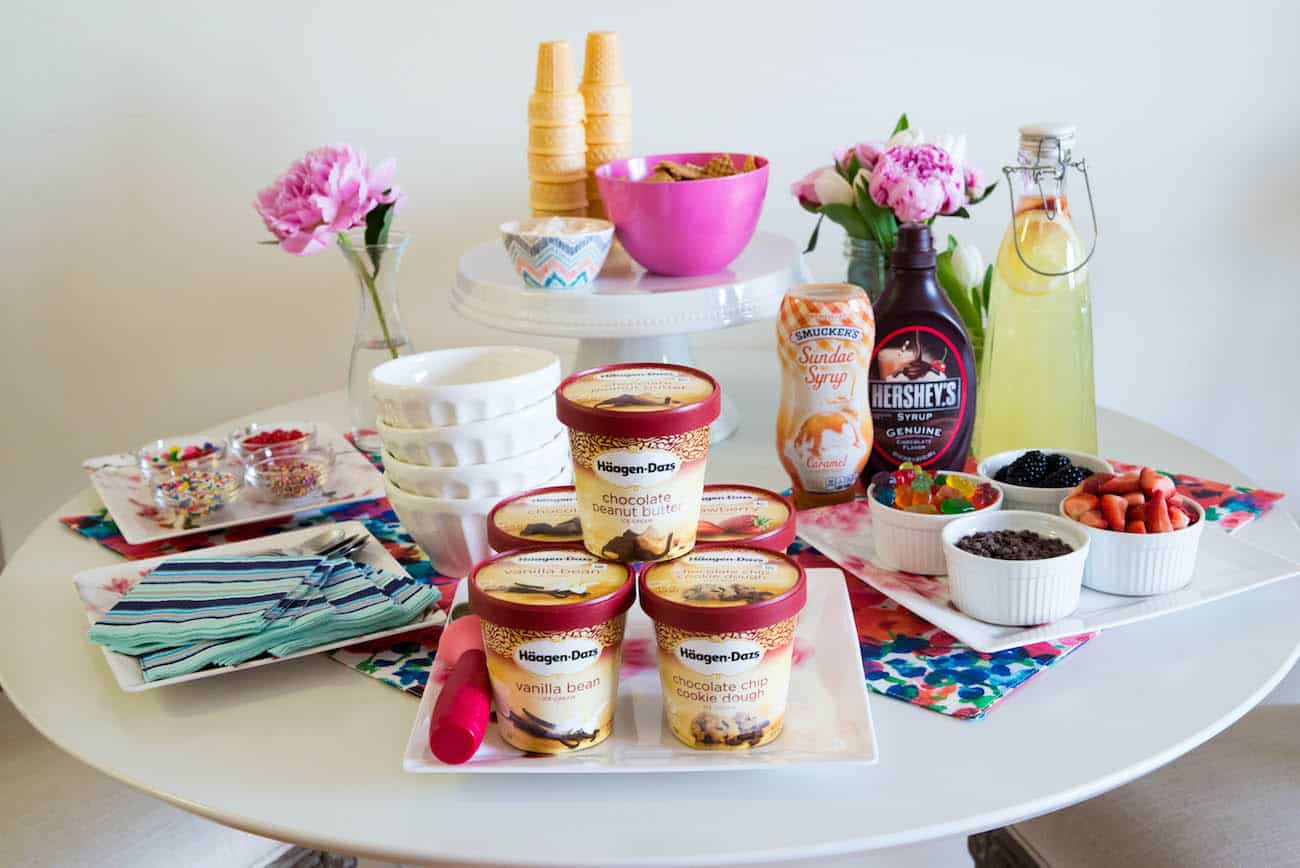 Entertaining friends and throwing parties has been a highlight for me since we moved into our current apartment. I'm a hostess at heart and will think of any excuse to invite all our friends over for bites, drinks or dessert. I have been craving ice cream like crazy so it obviously made sense my next gathering revolve around my go-to summer treat.
This was my first time throwing an ice cream party so it took a little planning! At the top of my grocery list? Häagen-Dazs® ice cream (my all-time favorite brand) followed by lots and lots of toppings. After gathering all the necessary supplies on Friday afternoon from Duane Reade, my friend Alex and her boyfriend Nick dropped by to send off the work week in the sweetest way possible.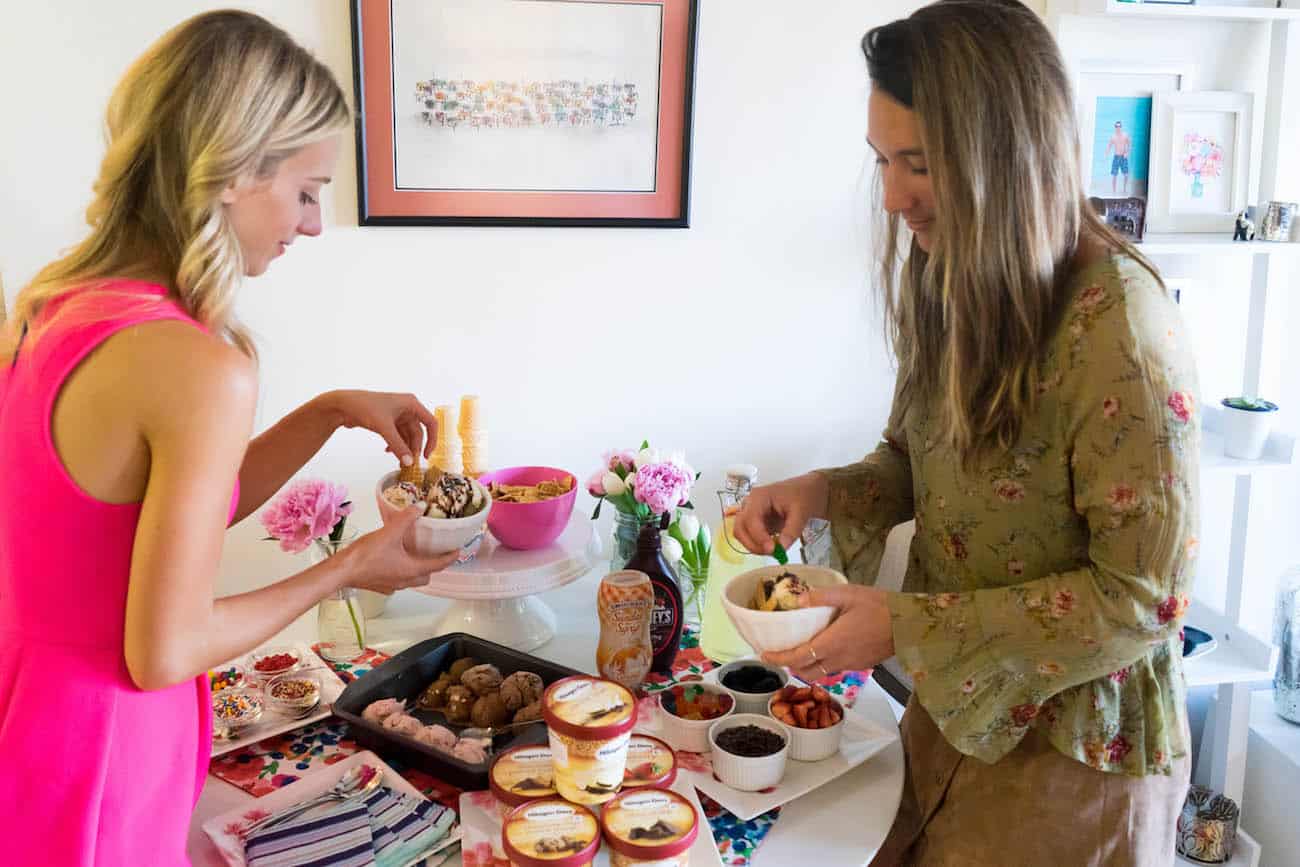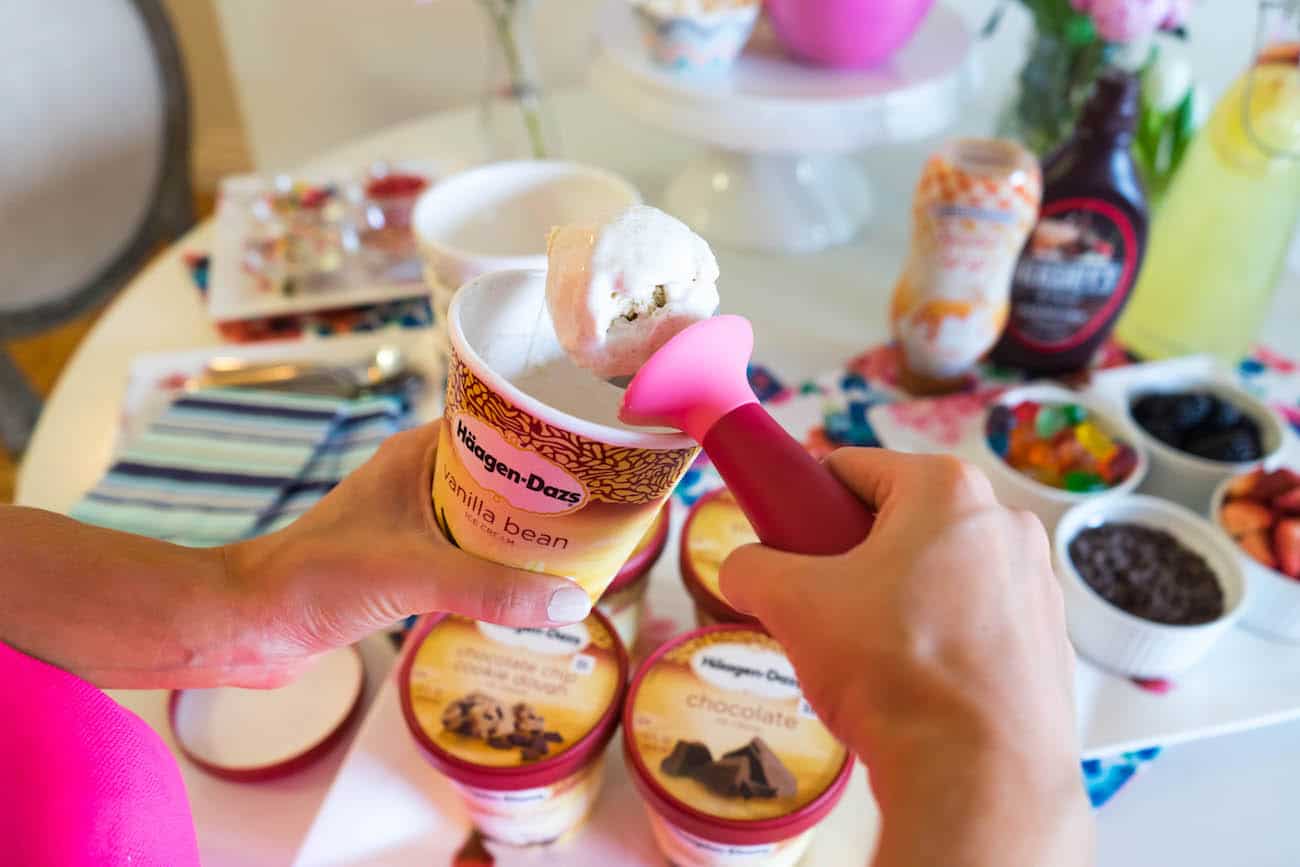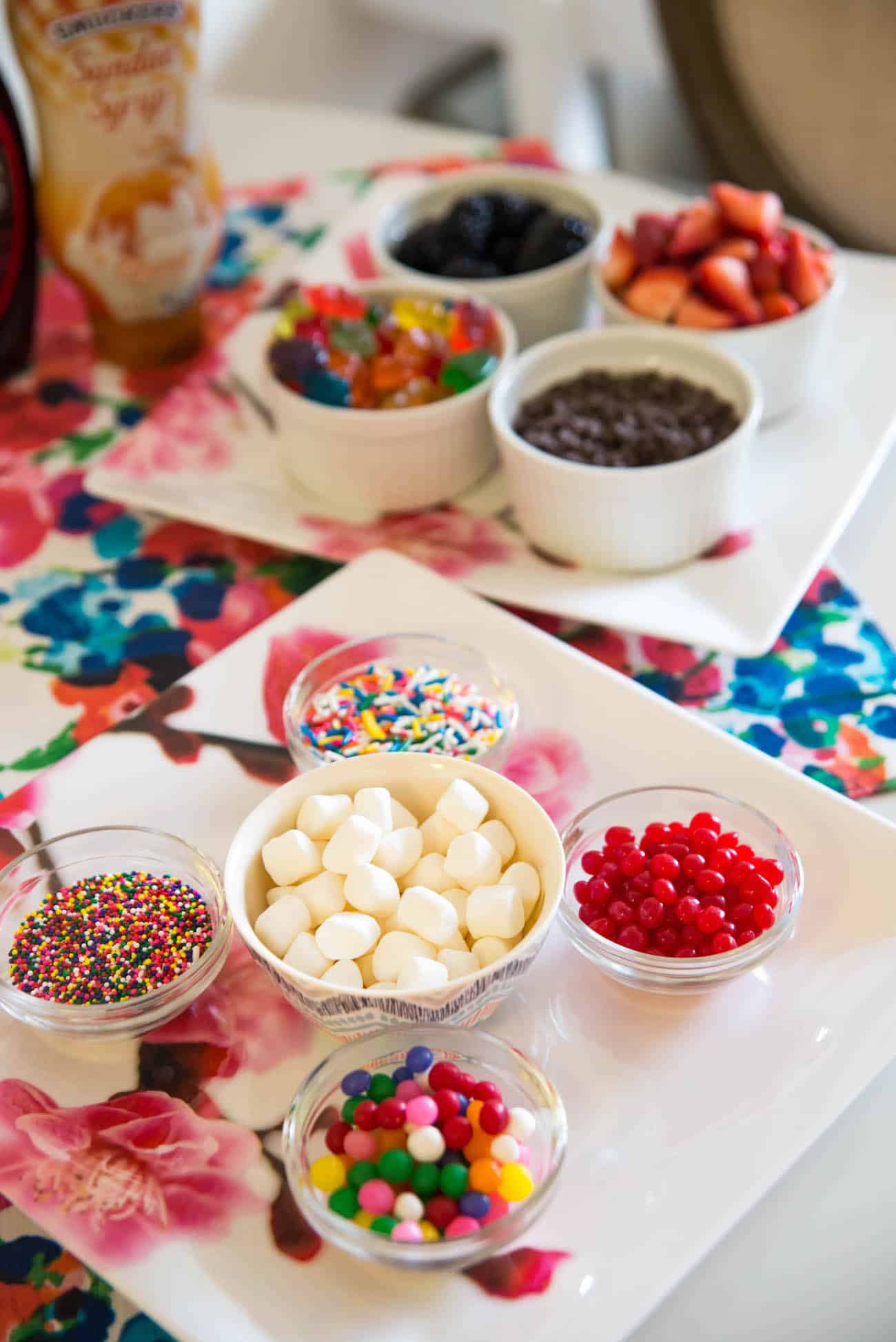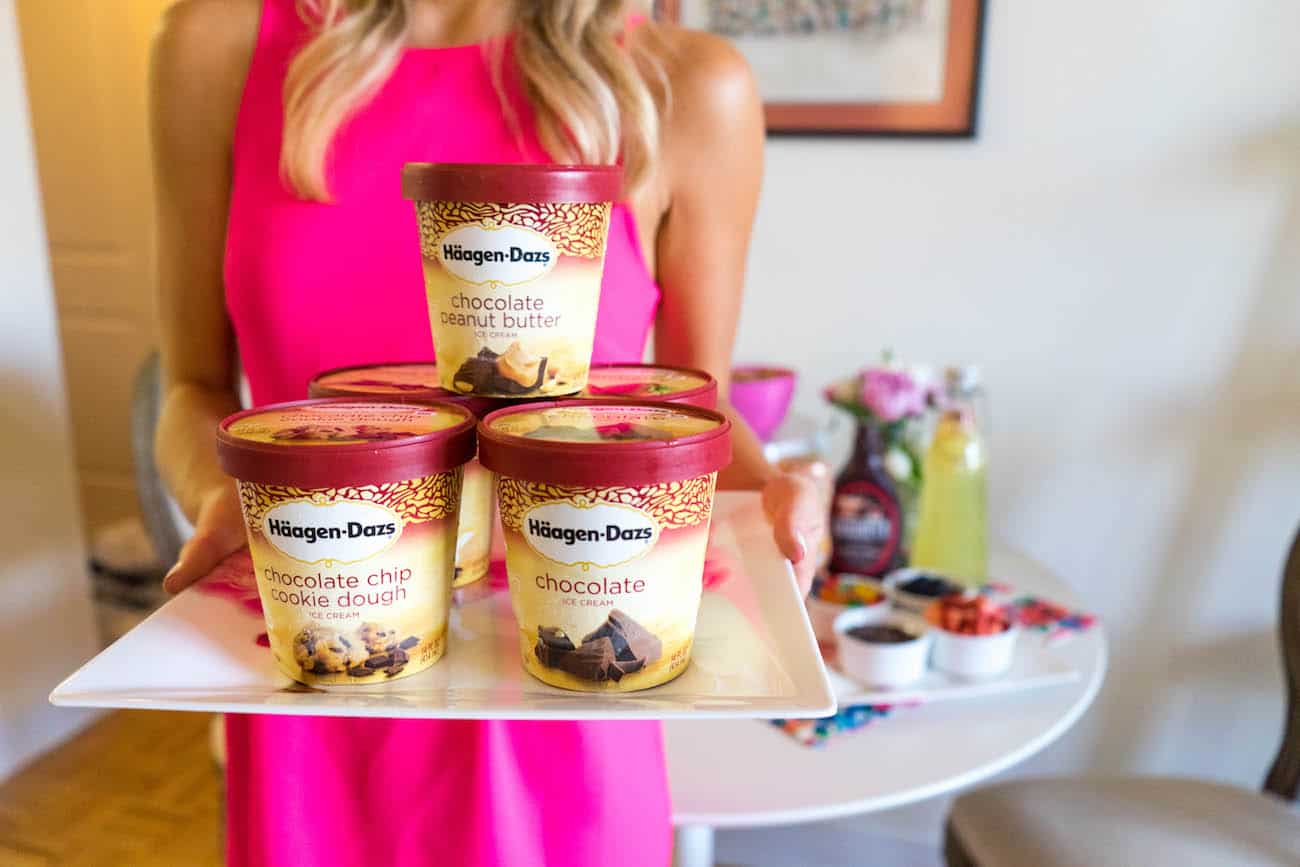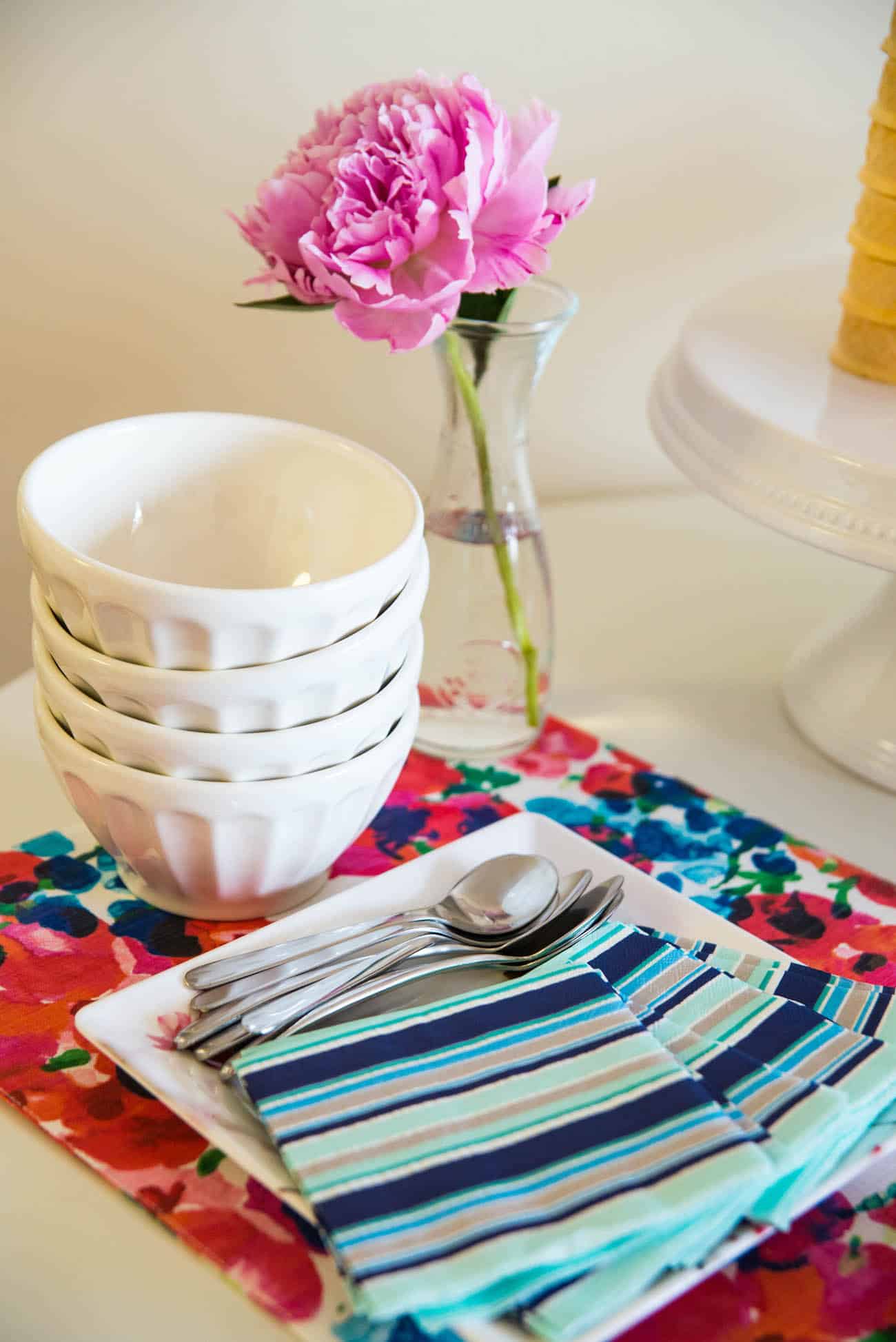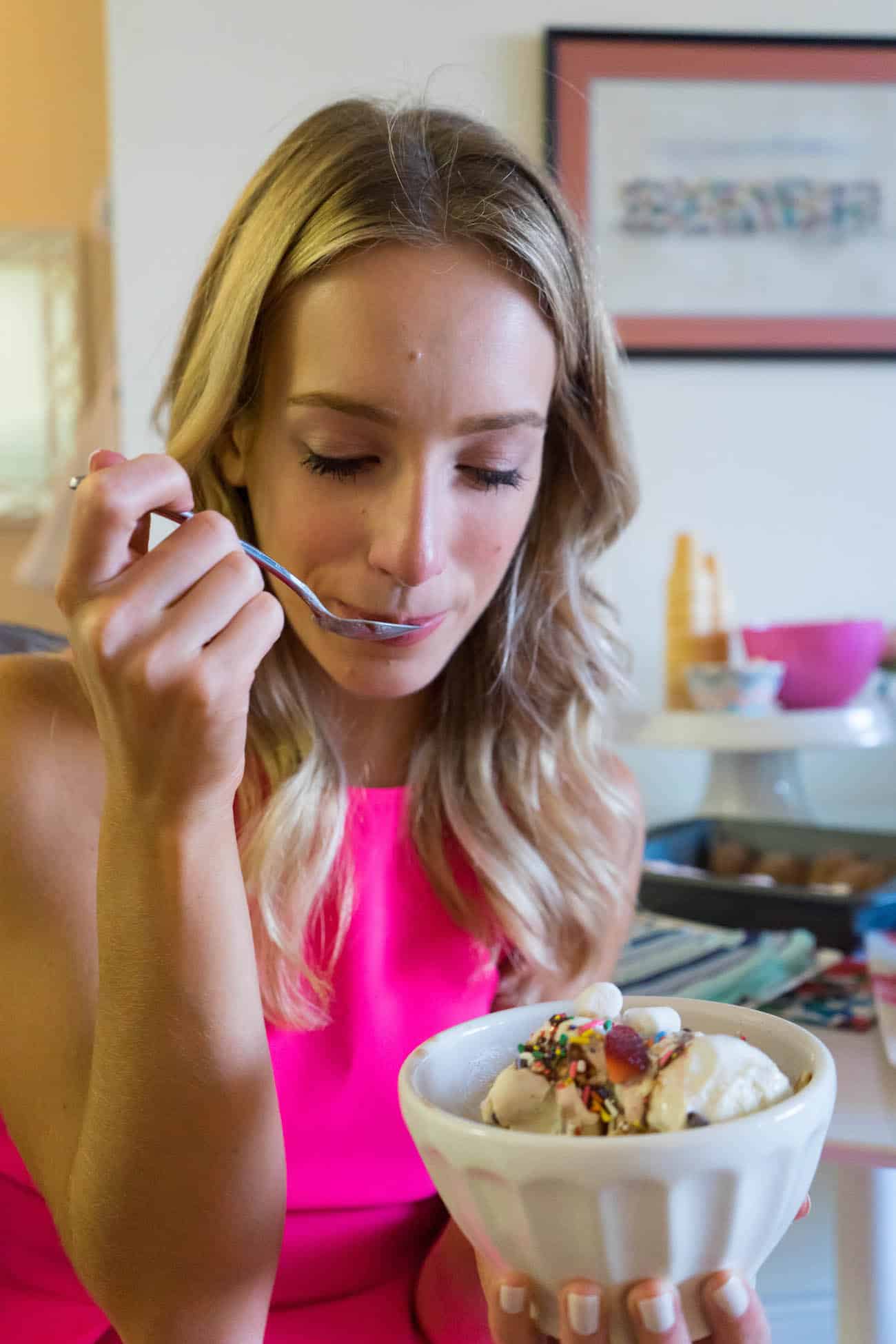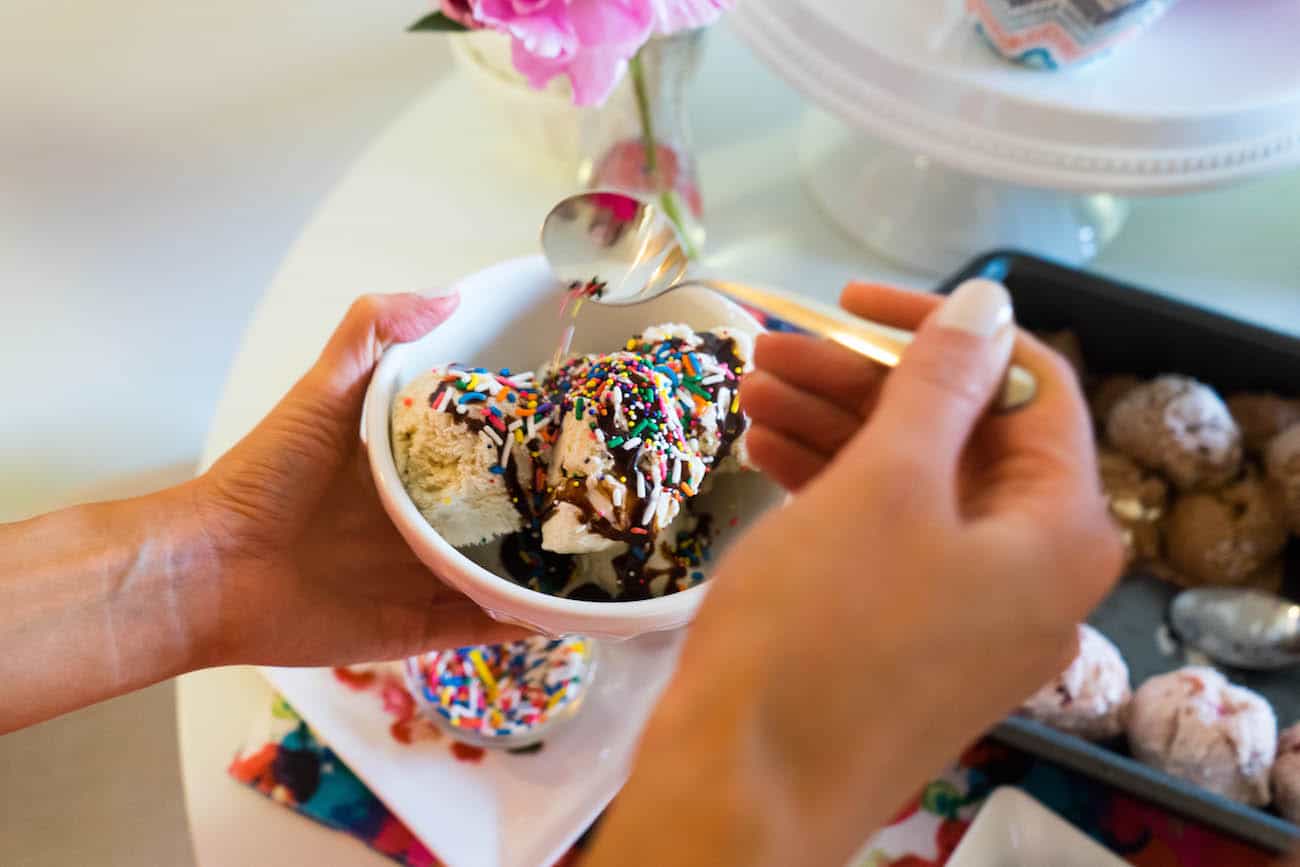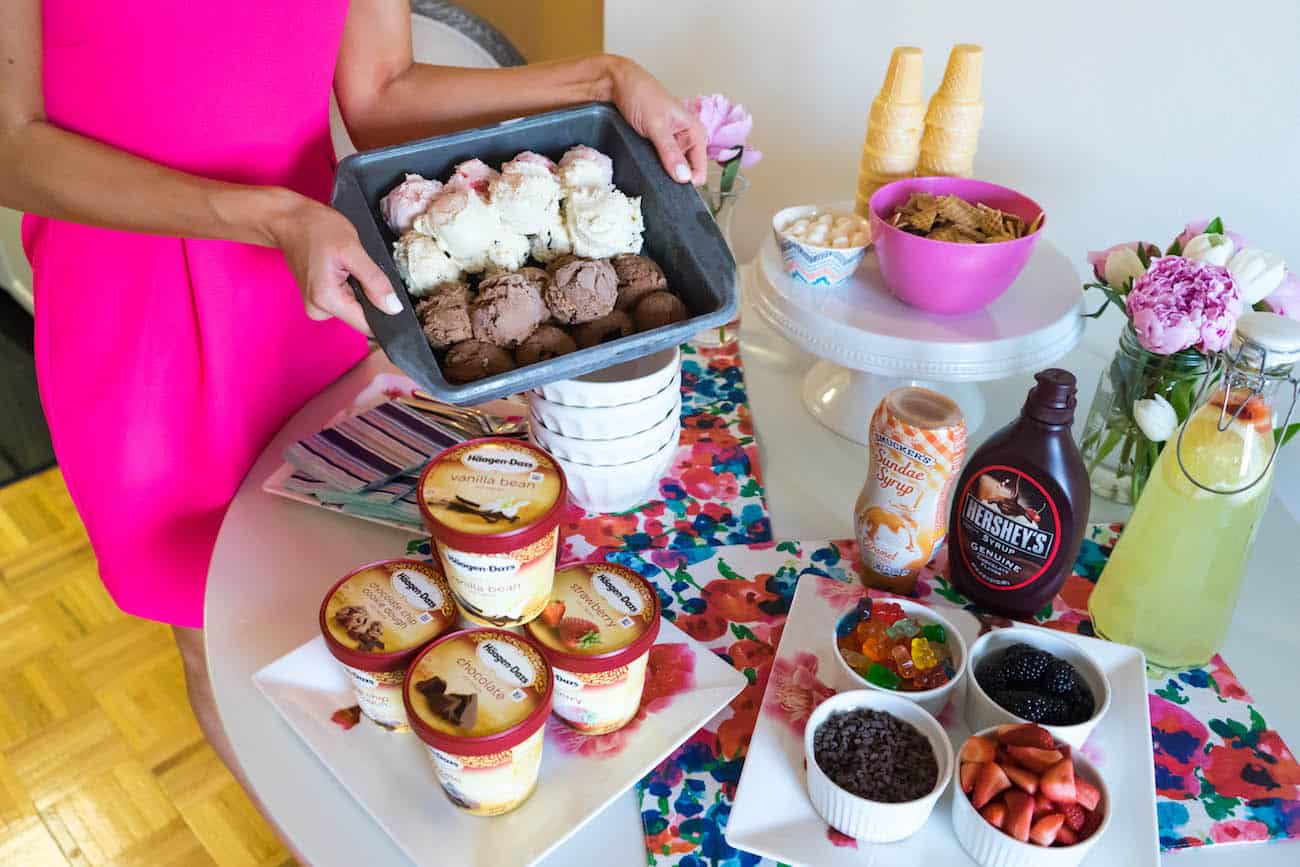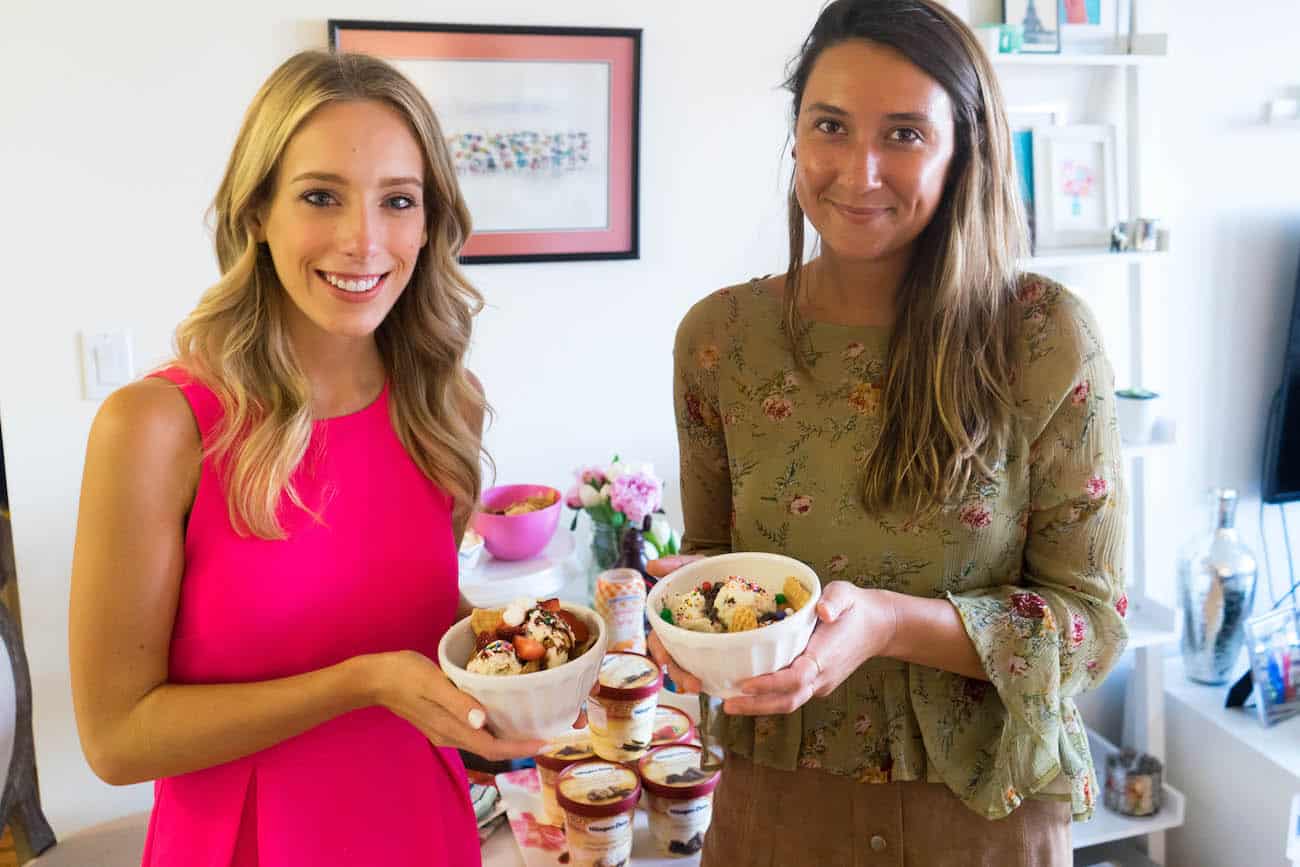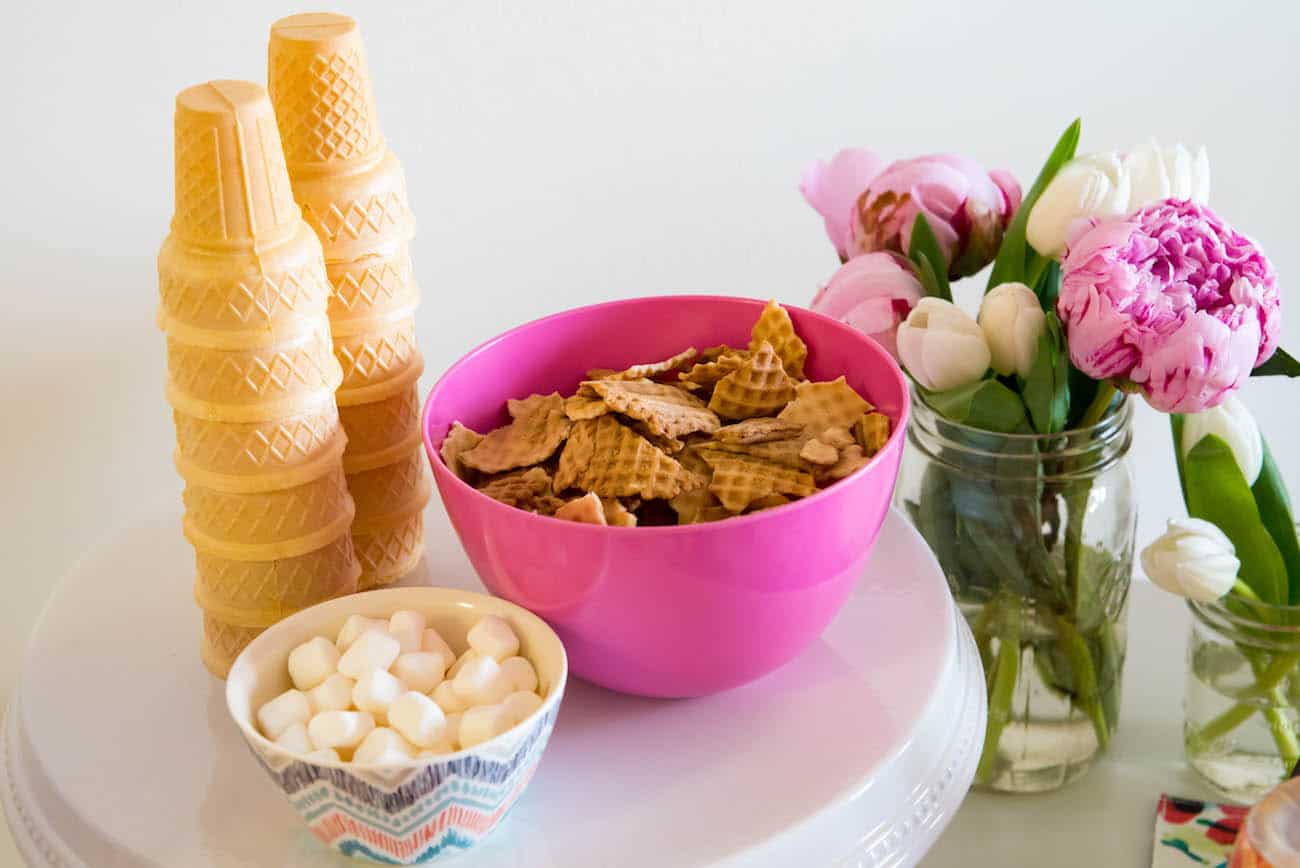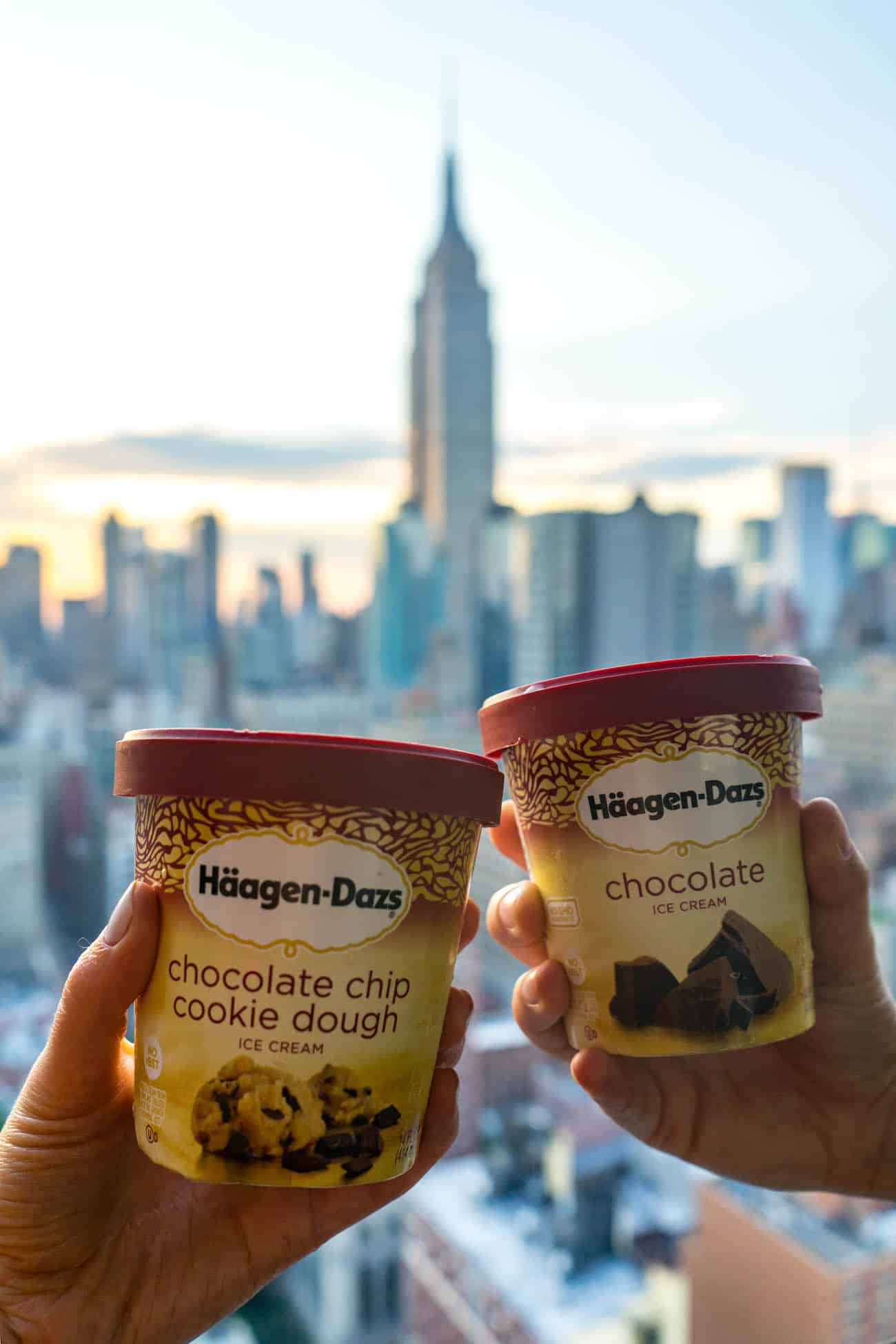 Big thanks to Nick for snapping these photos!
I'm really glad I did my research because hosting an ice cream social isn't as simple as you'd think! When your main ingredient can melt into drippy mess there's a lot that can go awry i.e. carpet spills, stained clothing and sticky serving utensils. Surprisingly our party went off without a hitch and thanks to pre-planning cleanup was a breeze. Here are my tips for hosting your own!
Tips For Hosting An Ice Cream Party
This is probably obvious but make sure you have a variety of flavors! I'm a chocolate girl at heart (my all-time favorite Häagen-Dazs flavor is actually Chocolate Peanut Butter) but I also got Vanilla Bean, Chocolate, Strawberry and Chocolate Chip Cookie Dough.
Pre-scoop the ice cream! I prepped half of each Häagen-Dazs container a few hours before so everyone could skip scooping and head straight for the toppings.
If you pre-scoop, knock down your freezer temperature a few notches to ensure ice cream is cold as possible.
For easy cleanup, keep all your topping dishes on trays to avoid spills and stains  landing on your table.
Ice cream and colorful toppings are pretty enough on their own, but if you feel the need for additional decor I'd suggest colorful placemats (mine are kate spade), cocktail napkins and flowers. I was so excited when I found these peonies at Trader Joes!
Ready to throw your own ice cream party? If I haven't convinced you this may change your mind: select Duane Reade and Walgreens locations in the city are having an amazing Häagen-Dazs BOGO deal. Yes, if you buy one Häagen-Dazs you'll get one for free! Make sure you take advantage and hit up your local store during July 3rd – July 9th or July 24th – July 30th.
Also, check this. Throughout July, select Duane Reade & Walgreens locations in the city will be giving away free Häagen-Dazs samples. Sweeeeettttttttttttt!

Häagen-Dazs Free Sampling Locations
Thursday, July 7th
Duane Reade – 40 Wall Street, New York (10am – 12pm) 
Walgreens – 145 4th Avenue, New York (1pm – 3pm)
Monday, July 11th
Duane Reade – 1 Remsen Ave, Brooklyn (10am – 12pm) 
Duane Reade – 750 New York Avenue, Brooklyn (1pm -3pm)
Tuesday, July 12th
Walgreens – 4415 Kissena Blvd, Flushing (1pm – 3pm)
Walgreens – 1371 Metropolitan Avenue, Bronx (10am – 12pm)
Wednesday, July 13th
Duane Reade – 135 E 125th Street, New York (10am – 12pm)
Friday, July 15th
Duane Reade – 1915 3rd Avenue, New York (10am – 12pm)
Duane Reade – 300 W 135th Street, New York (1pm -3pm)
Monday, July 25th
Duane Reade – 310 E 2nd Street, New York (10am -12pm)
Thank you to Häagen-Dazs and Duane Reade for partnering on this post!
- Katie