If you would've told me three years ago that in 2018 I'd regularly be blogging about travel I would not have believed you. Growing up my family was never the type to do big exotic trips where flights were required. A vacation for us meant going to the Jersey Shore or my grandparent's lake house in the Pocono Mountains. The first time I ever traveled overseas was my senior year of high school on a class trip to Spain. My family gave me half the money for the trip and the rest was paid for with earnings from my hostess (& sometimes bird suit-wearing) duties at Red Robin Burgers. It's still crazy to think that ever since taking the leap to full time blogging, I've traveled to more places in two years compared to if you added up everywhere I went my entire life up to age 25.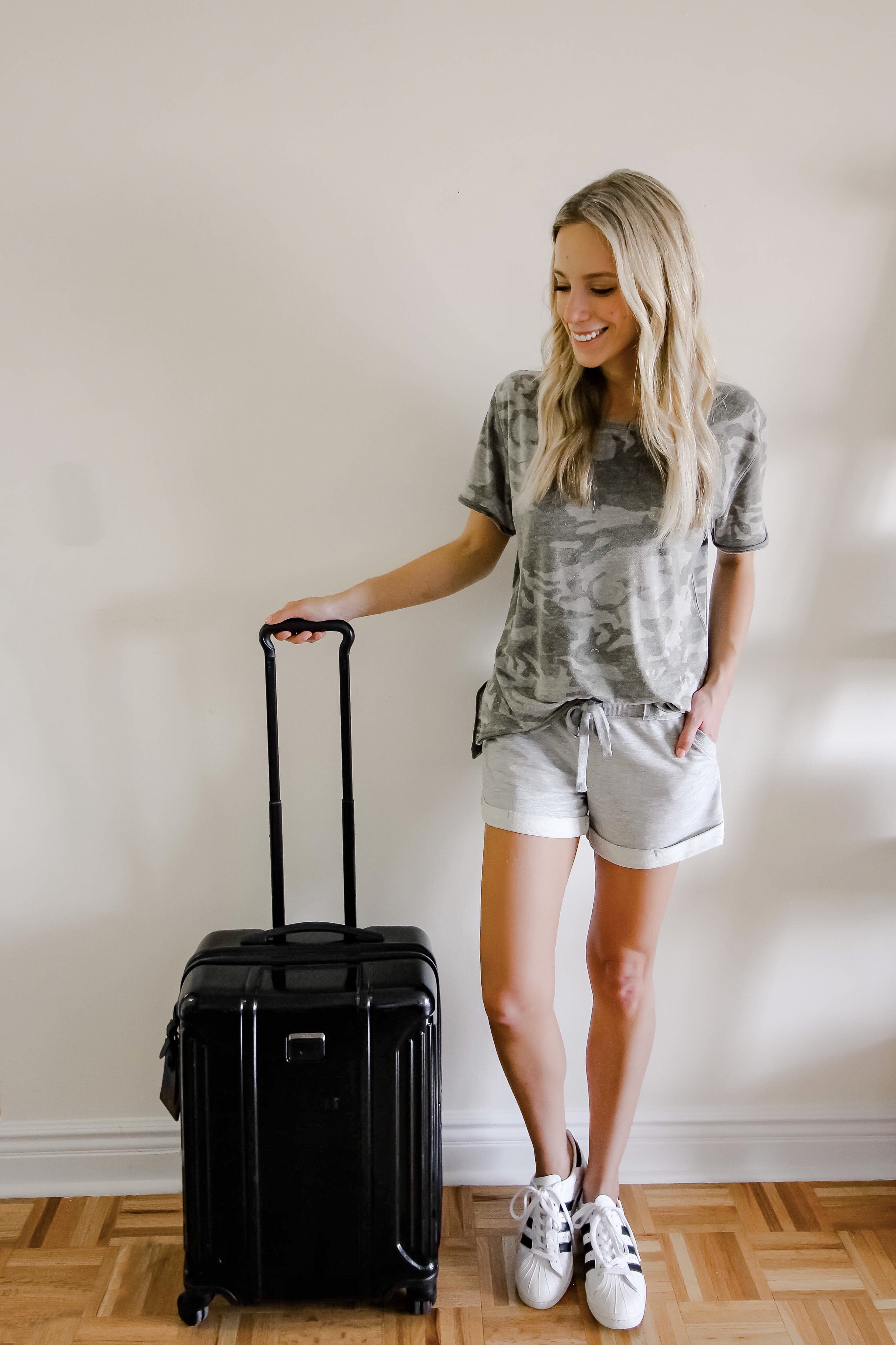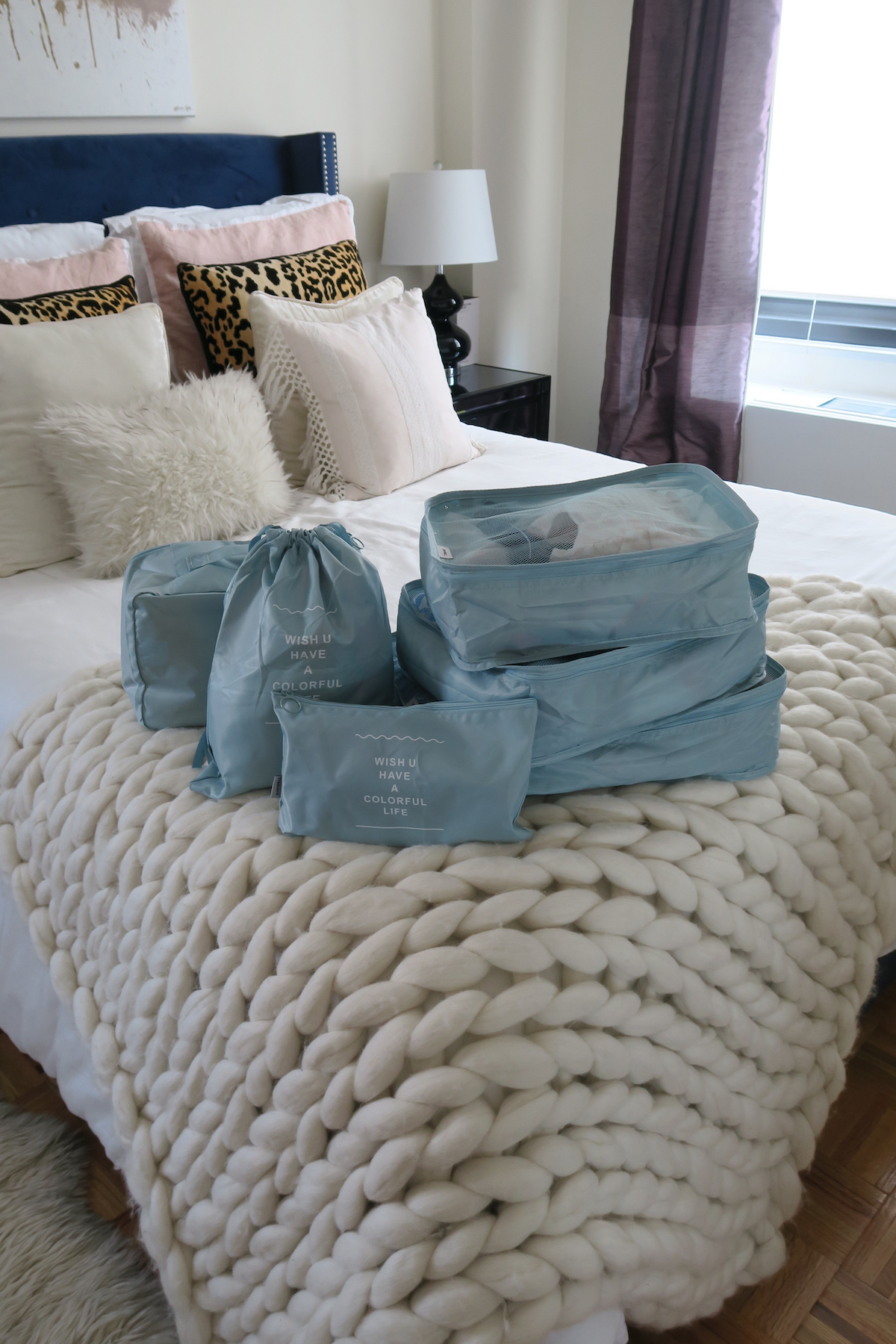 Items Pictured // Rolling Luggage | Camo T-Shirt | Grey Shorts | Sneakers | Packing Cube Set
Now I'm by no means some advanced travel pro, but I have picked up a few tips and tricks that I've found incredibly helpful and make the packing process much smoother. Having a great trip involves not only a lot of time spent planning, but also your hard earned money. The last thing you want to deal with when you're far from home is realizing you forgot a necessity or not having any extra clothing in your carry-on when you find out your checked luggage didn't make its connection. The latter is personally one of my worst fears, which is why I am meticulously strategic when packing my carry-on suitcase.
Wanna see how I do it? Well just click PLAY on the video above to see me pack from start to finish! I also explain a few of my go-to packing hacks, plus my favorite space-saving items and international travel necessities. Please enjoy the video and don't forget to subscribe to my YouTube Channel if you haven't already 🙂
LUGGAGE & PACKING ESSENTIALS


Rolling Luggage | Packing Cube Set | Compression Bags | Hanging Toiletry Bag | 
TRAVEL-FRIENDLY TECH GEAR


Dual Voltage Travel Steamer | External Battery Charger | Pocket-Sized Camera | International Plug Adapter Set | Dual Voltage Travel Curling Iron
- Katie