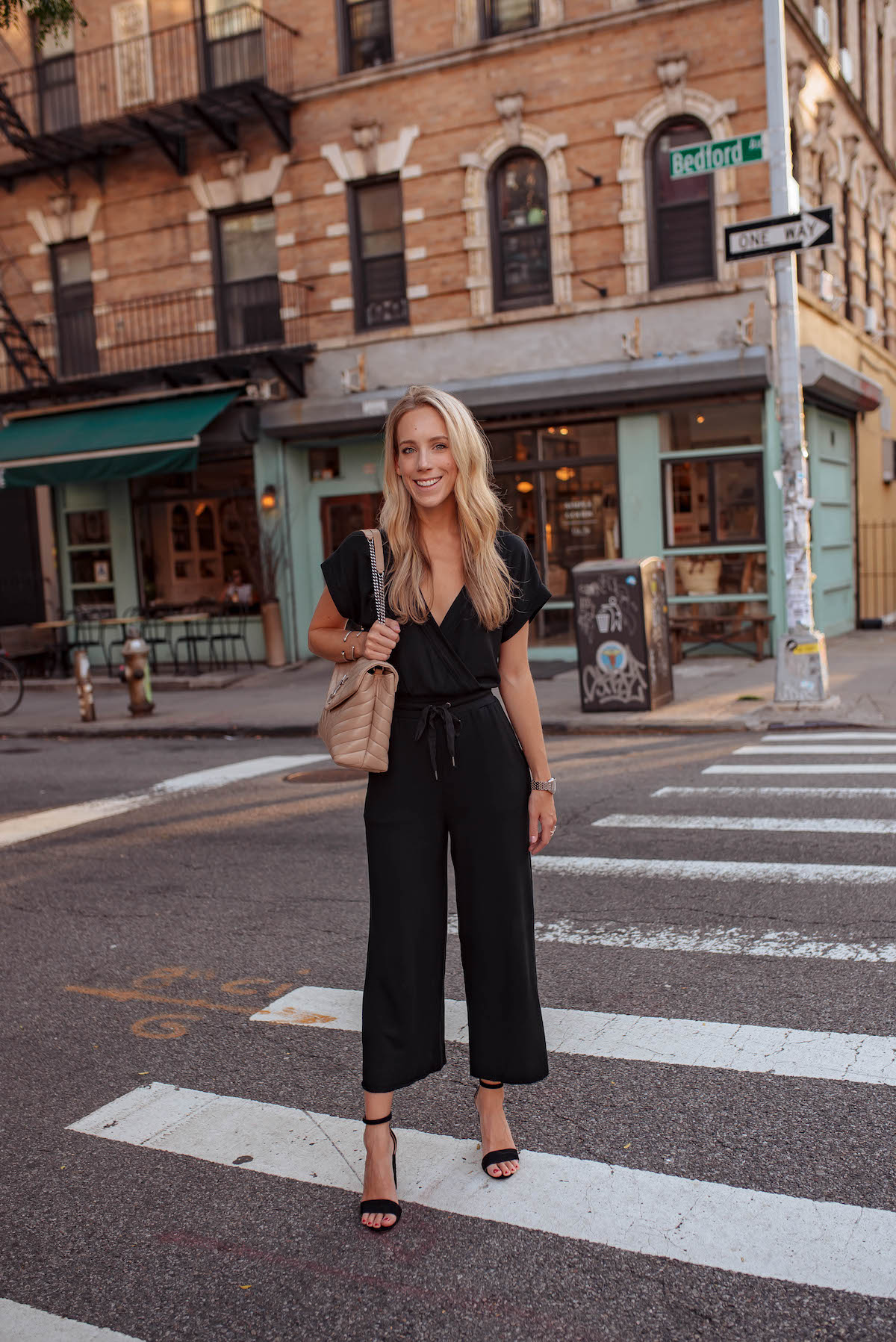 A few weeks ago on Instagram I asked you guys for Brooklyn recommendations and got bombarded with so many amazing suggestions! Seriously you guys are always the best. I'm a little embarrassed to admit that in the six years I've lived in New York, I haven't done a lot of exploring in the outer boroughs (Brooklyn, Queens, Bronx, etc.) We travel so often on weekends and given everything that's at our fingertips in Manhattan, I honestly forget to even consider going somewhere off the island when I go to make a dinner reservation or plans with friends.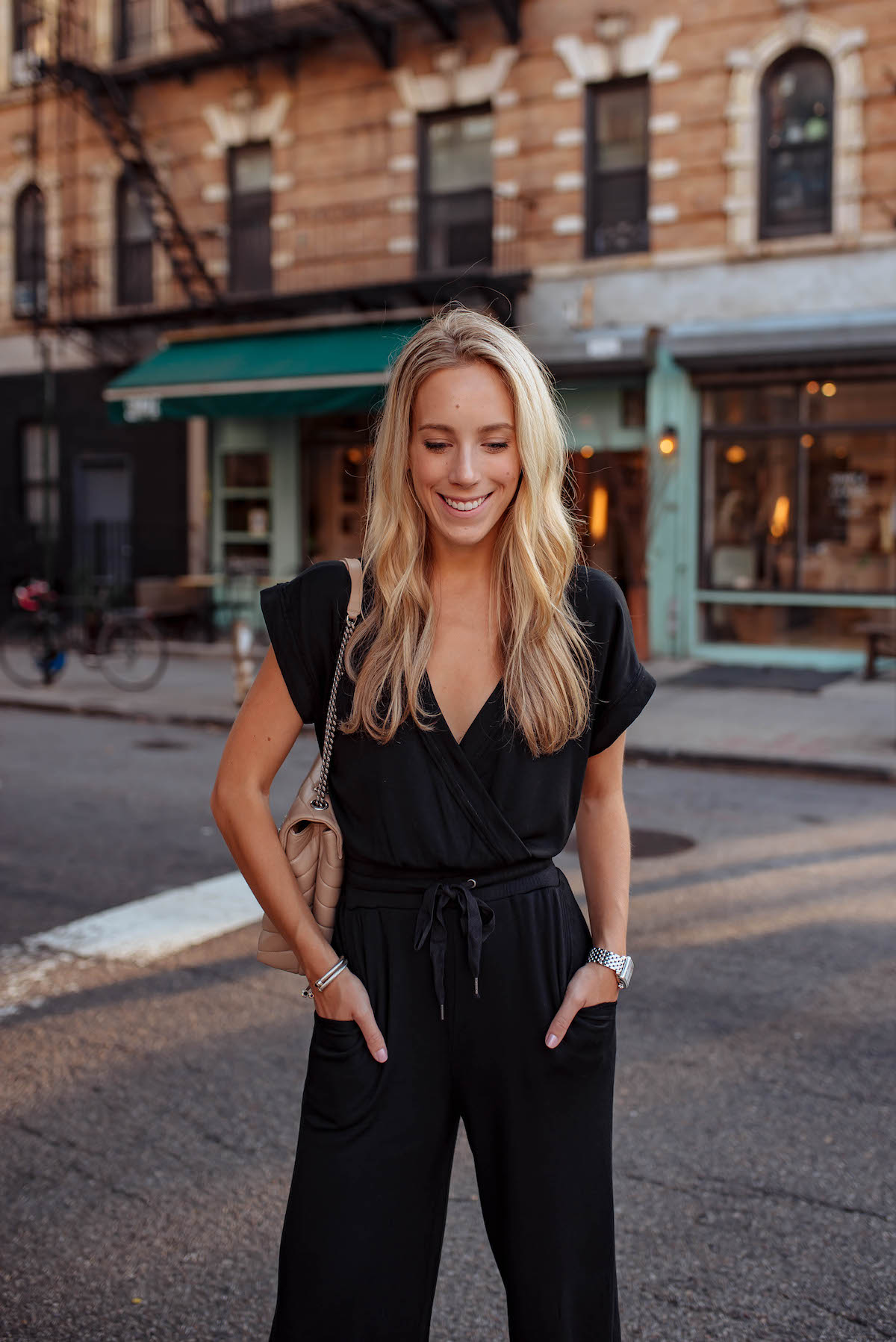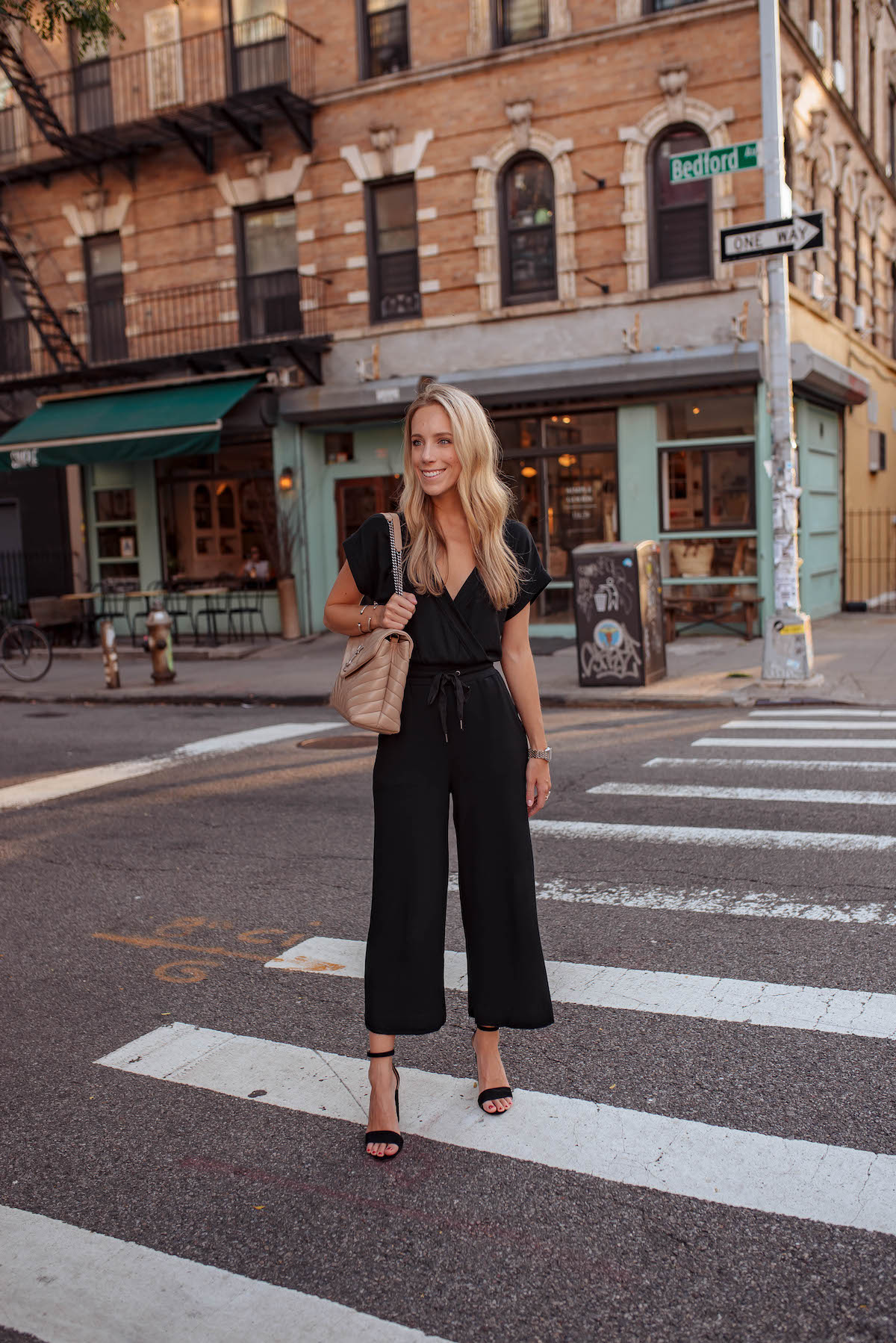 Splendid Wide-Leg Jumpsuit | Sandals
Well I'm happy to report that I finally kicked my Brooklyn hiatus last weekend! On Saturday night Nick and I decided to hop over to Williamsburg for dinner and a little exploring. We ate at Maison Premiere and loved the New Orleans French Quarter vibes. If you like seafood and oysters definitely add it to your restaurant list! They had a realllyyyy amazing raw bar.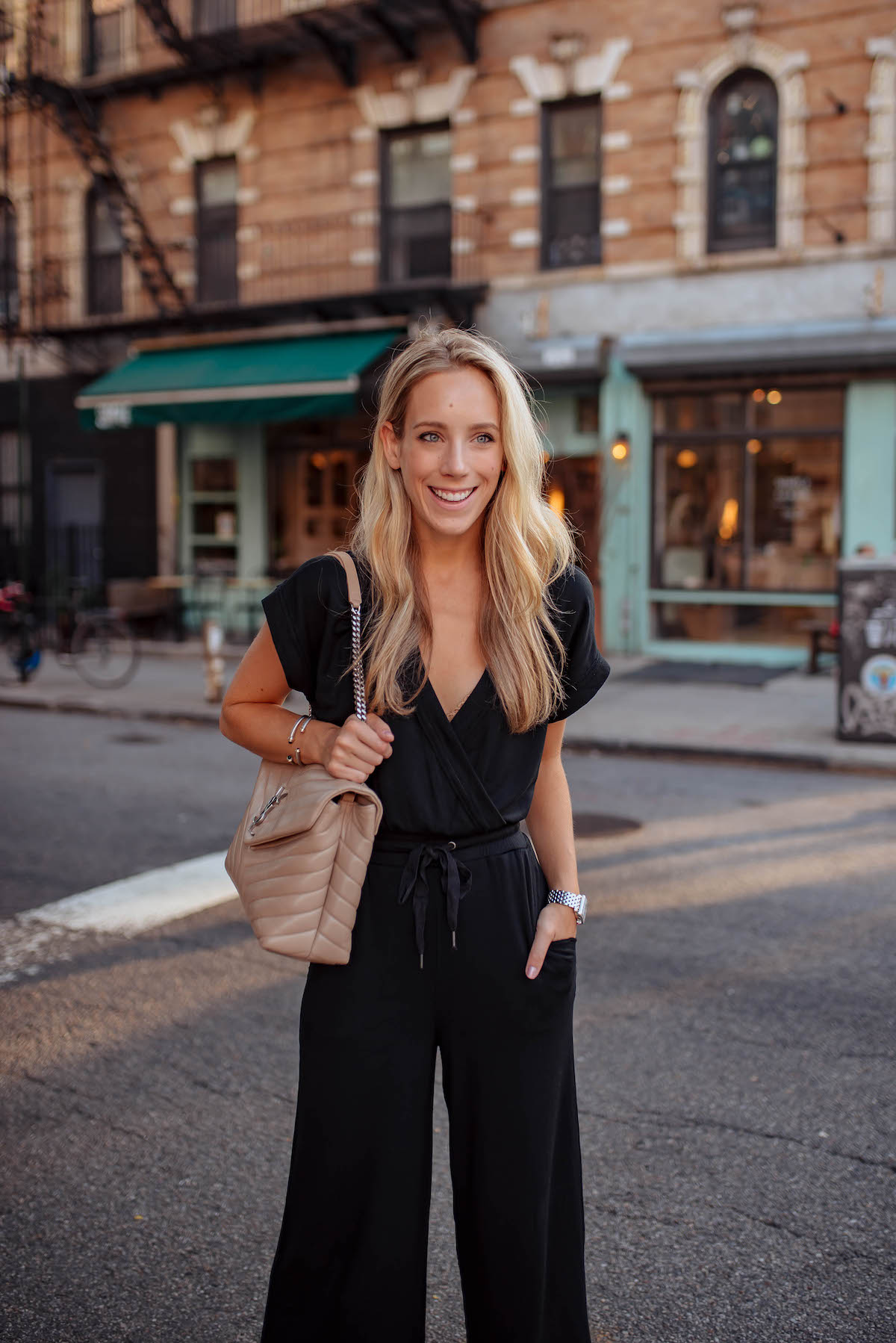 It's been so hot that I've only been reaching for things that are comfortable and lightweight. This Splendid jumpsuit (scored from Bloomingdales!) is not only that, but a perfect example of what to wear when you want to look chic with minimal effort. I wish you could feel just how soft the fabric is on this! Over the last year Splendid has become of my favorite brands for everyday knits and casual separates. I have a few pairs of their jogger pants and t-shirts and the quality is just so noticeably better than a lot of other brands.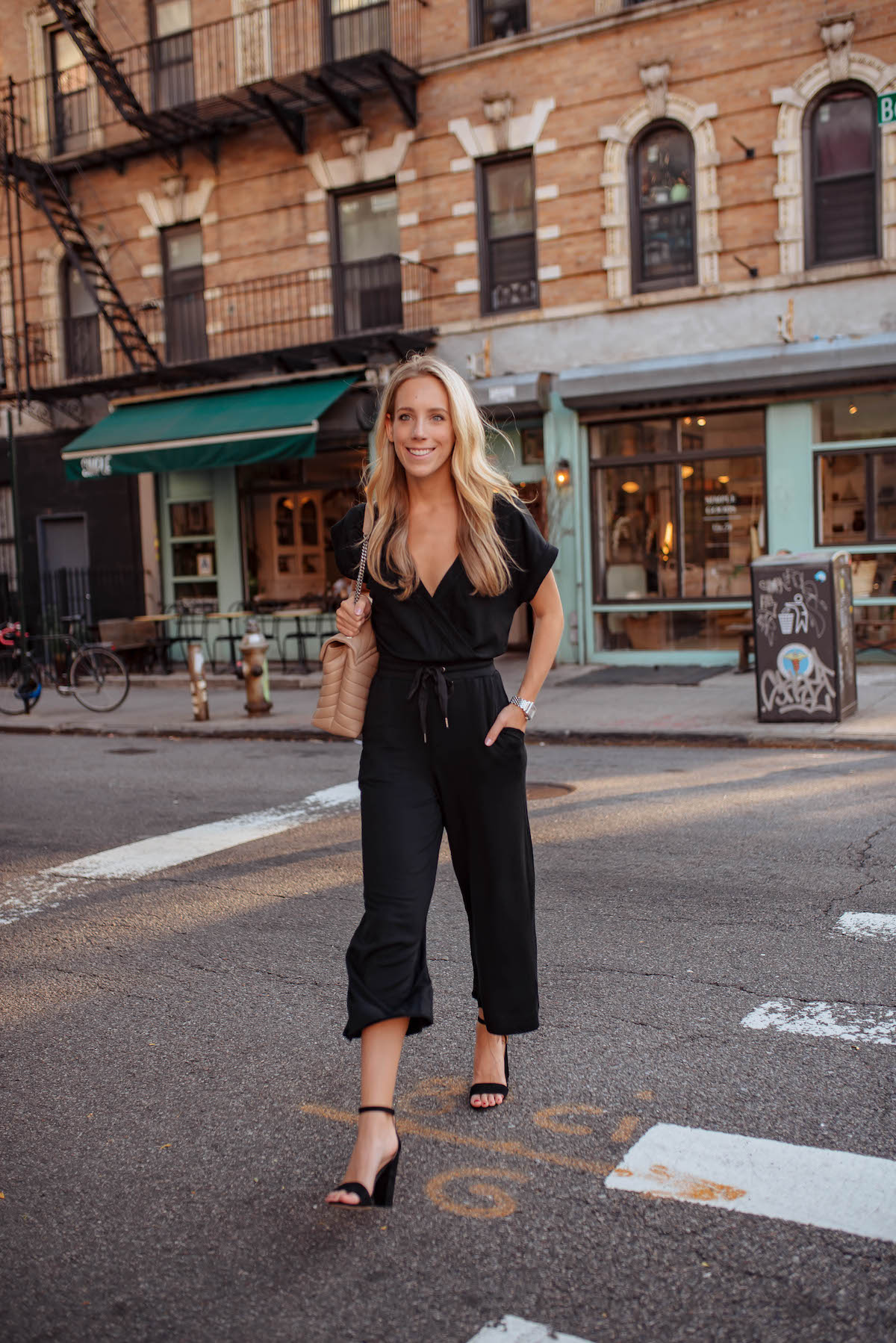 Bloomingdales has a really great selection of Splendid styles right now and I def would encourage you to check it out if you're looking to add some new basics to your closet. The next items on my wish list would have to be these french terry leggings and this grey knit poncho!
SHOP MORE SPLENDID STYLES AT BLOOMINGDALES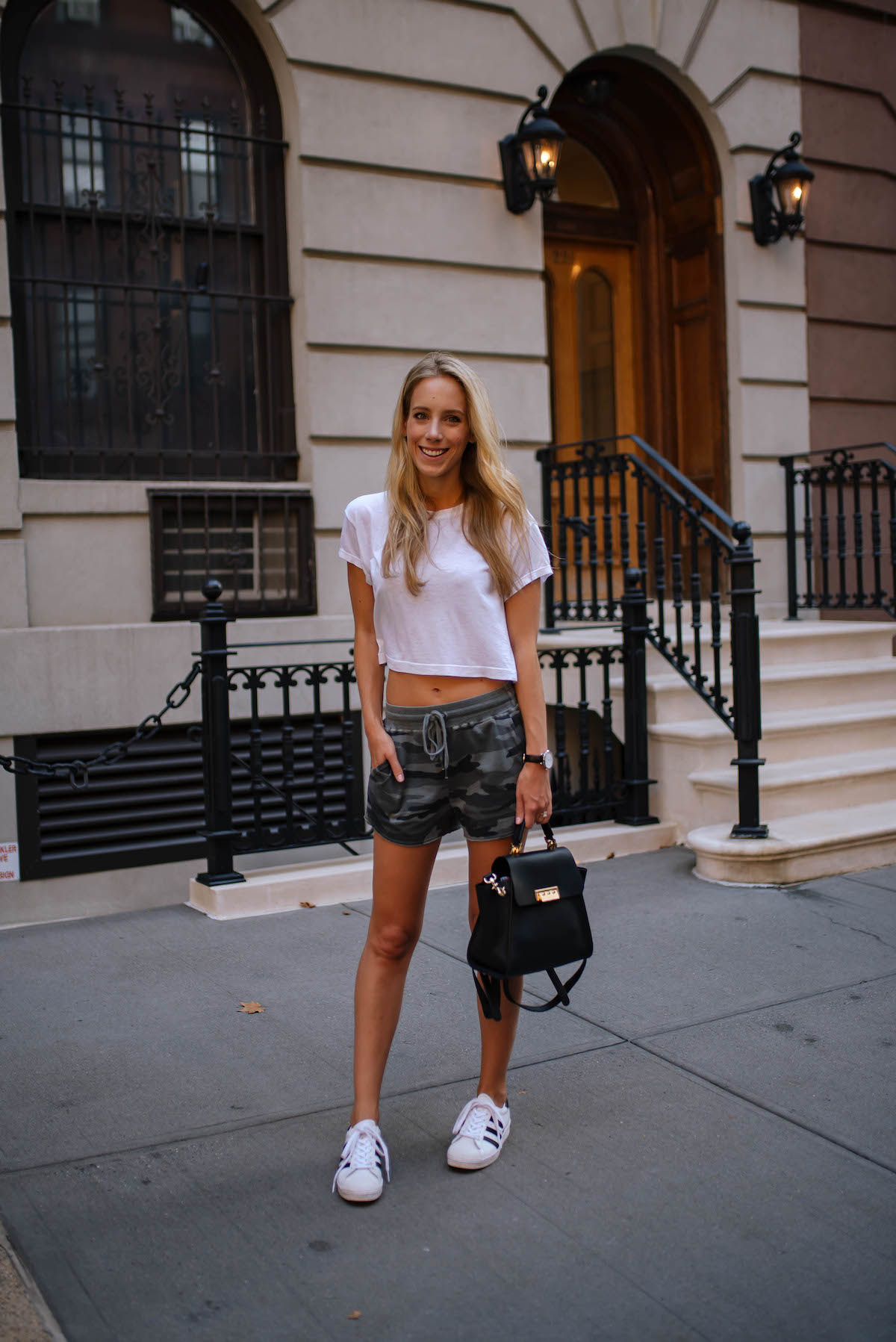 Splendid Camo Drawstring Shorts | Splendid Crop Top | Backpack | Sneakers
Speaking of knits and separates… Here's another comfy Splendid combo I've been wearing to beat the heat. I love me some camo print and obviously had to have these cotton drawstring shorts. If crop tops aren't your thing, this t-shirt looks equally as comfy.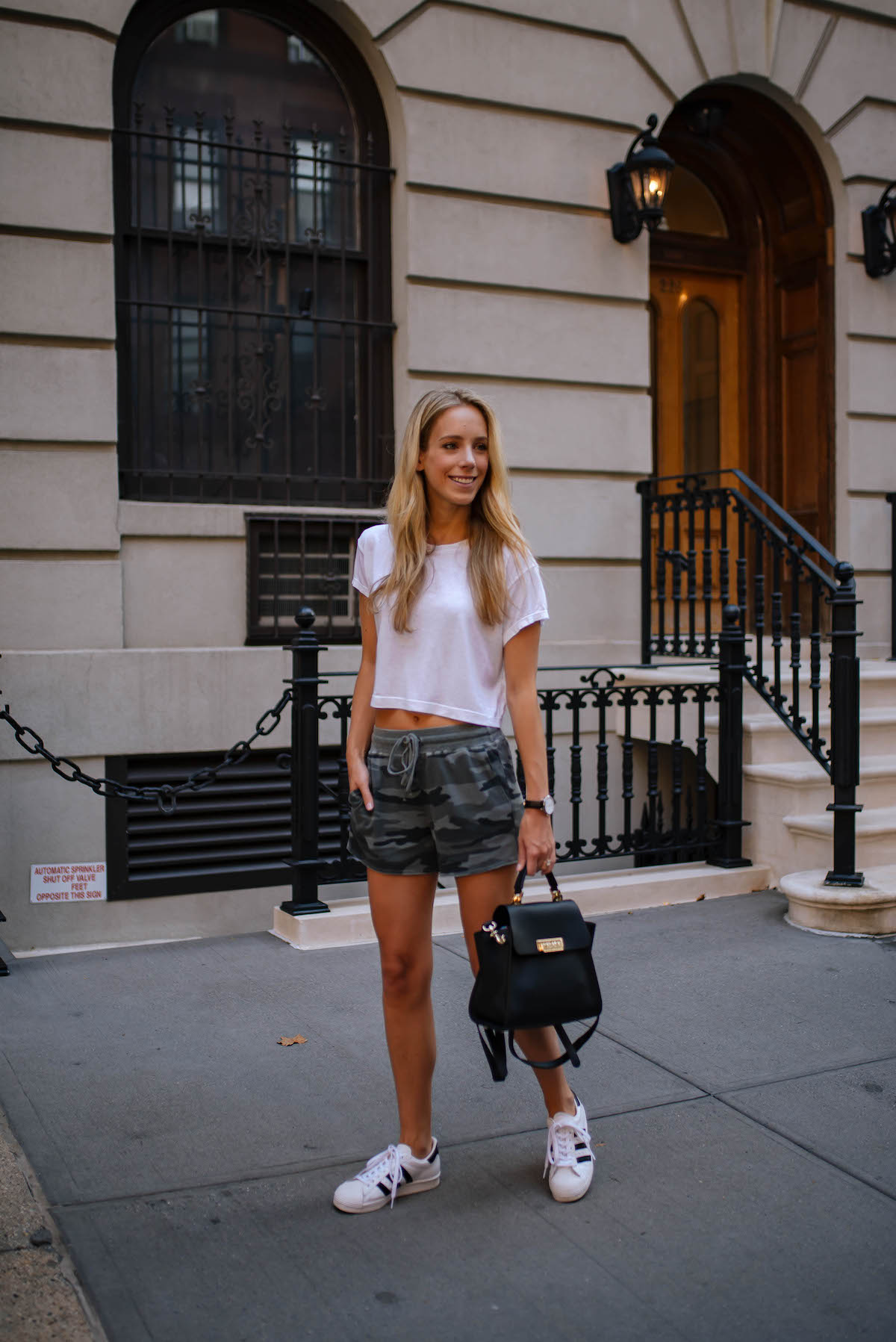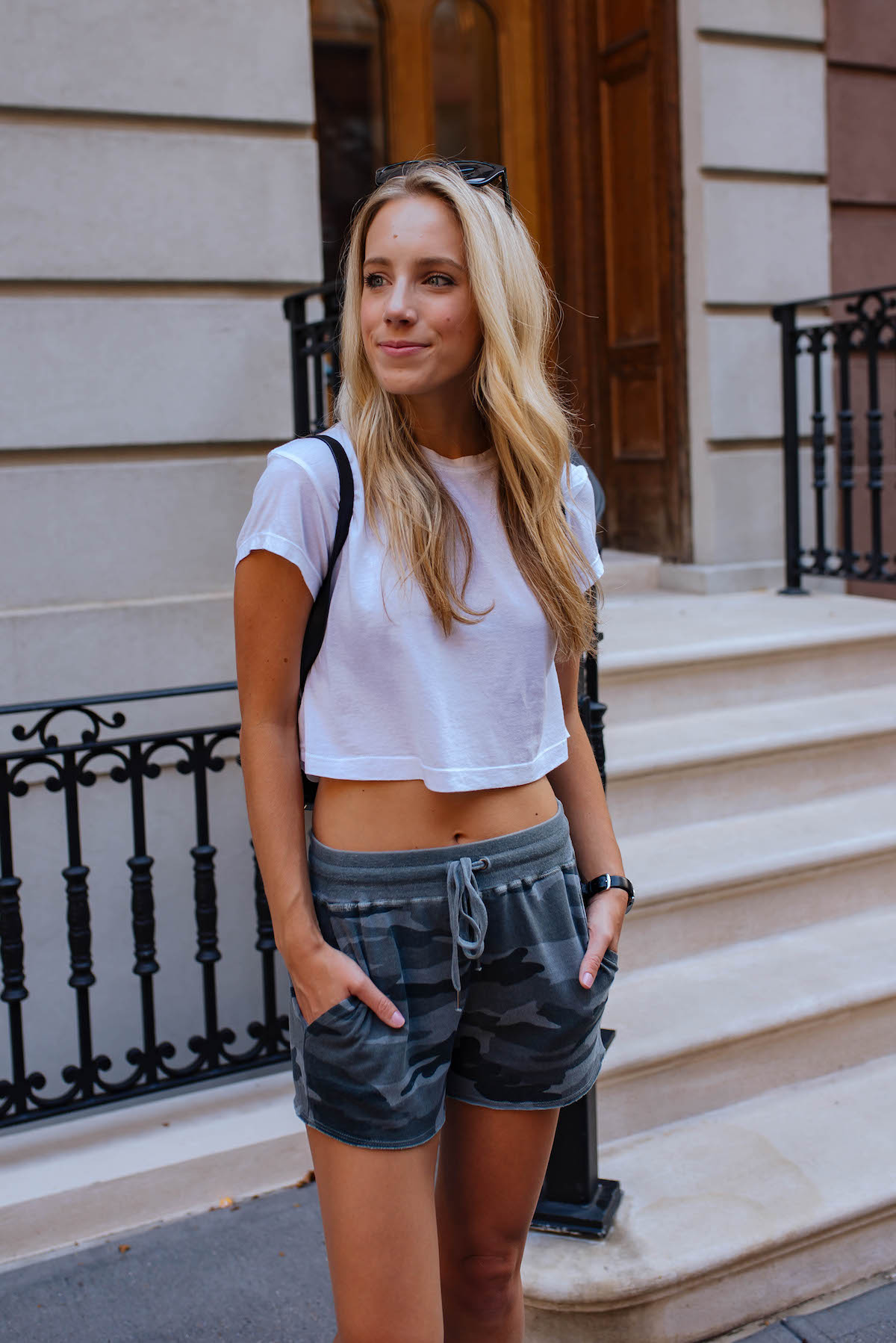 So what's everyone up to for the holiday weekend? Nick and I are escaping the city to my visit my cousins in Connecticut. I love where they live in Litchfield County. It's soooo dreamy and peaceful. Lots of small towns and farms– I can't get enough!
Big thank you to Bloomingdales for sponsoring this post!
- Katie