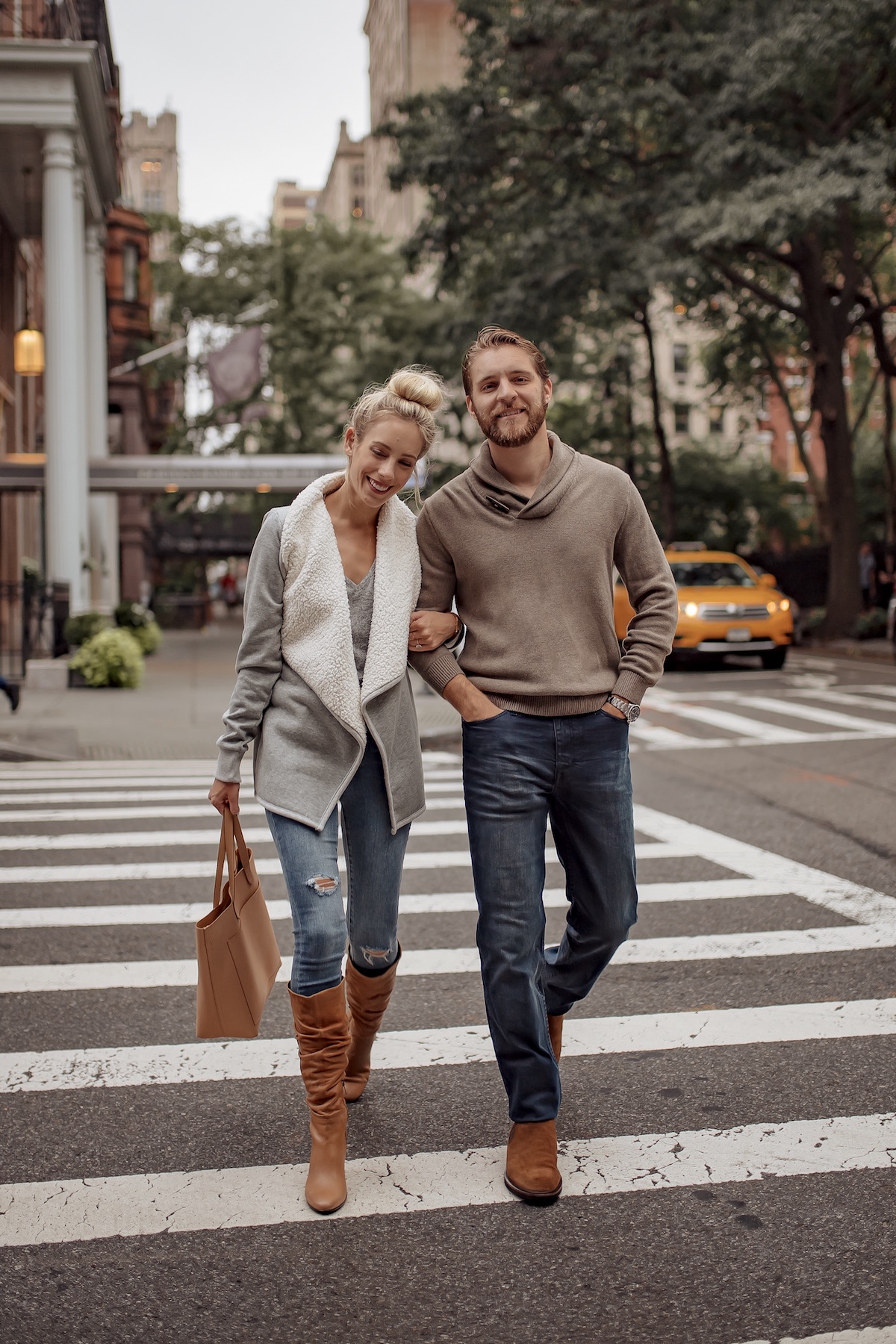 It's as if Nick and I brought fall back with us from Europe because ever since we got home the weather has been just the right amount of cool and crisp. I can't get enough! It's a shame this season always flies by so quickly because nothing would make me happier than a few months of only having to wear light layers.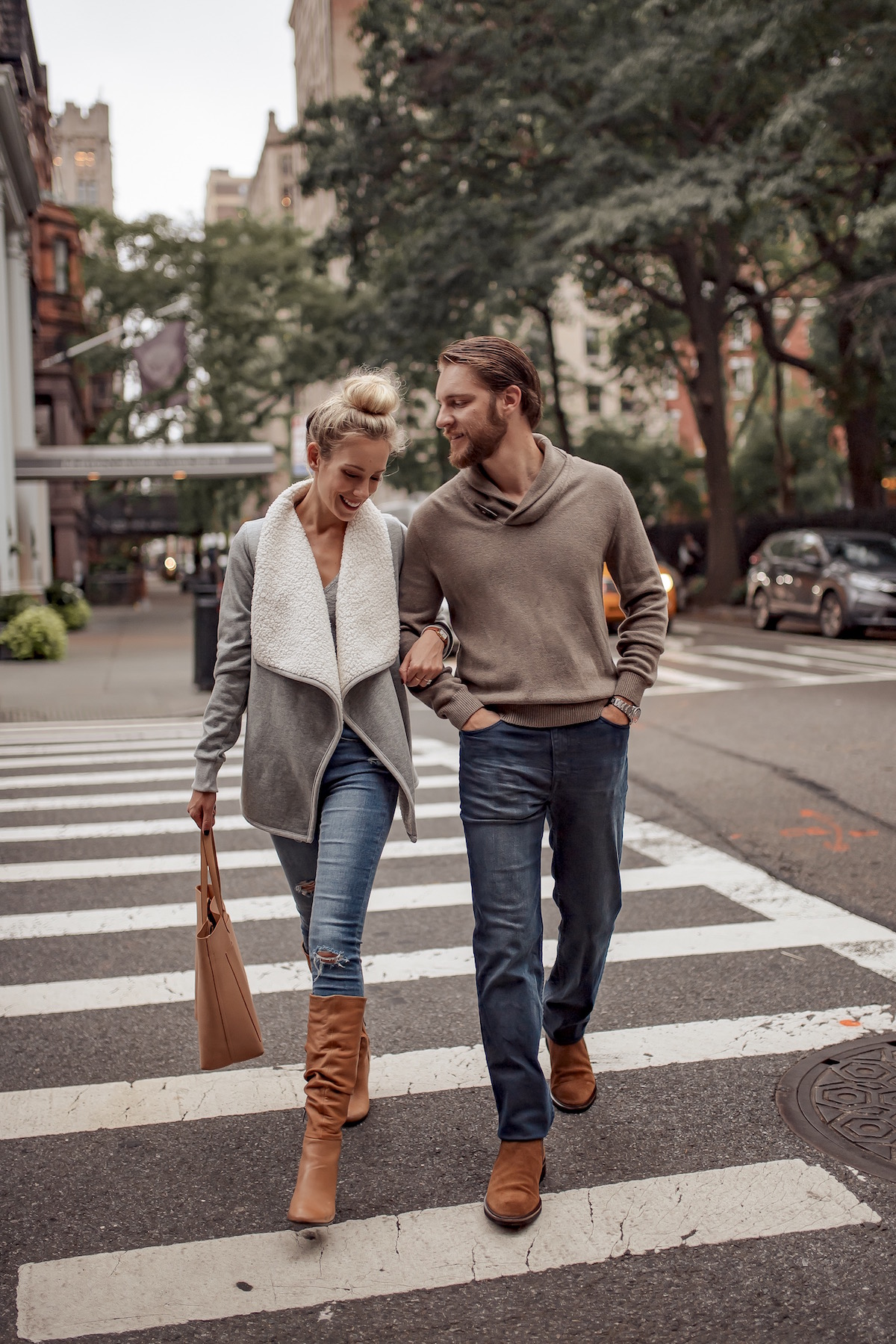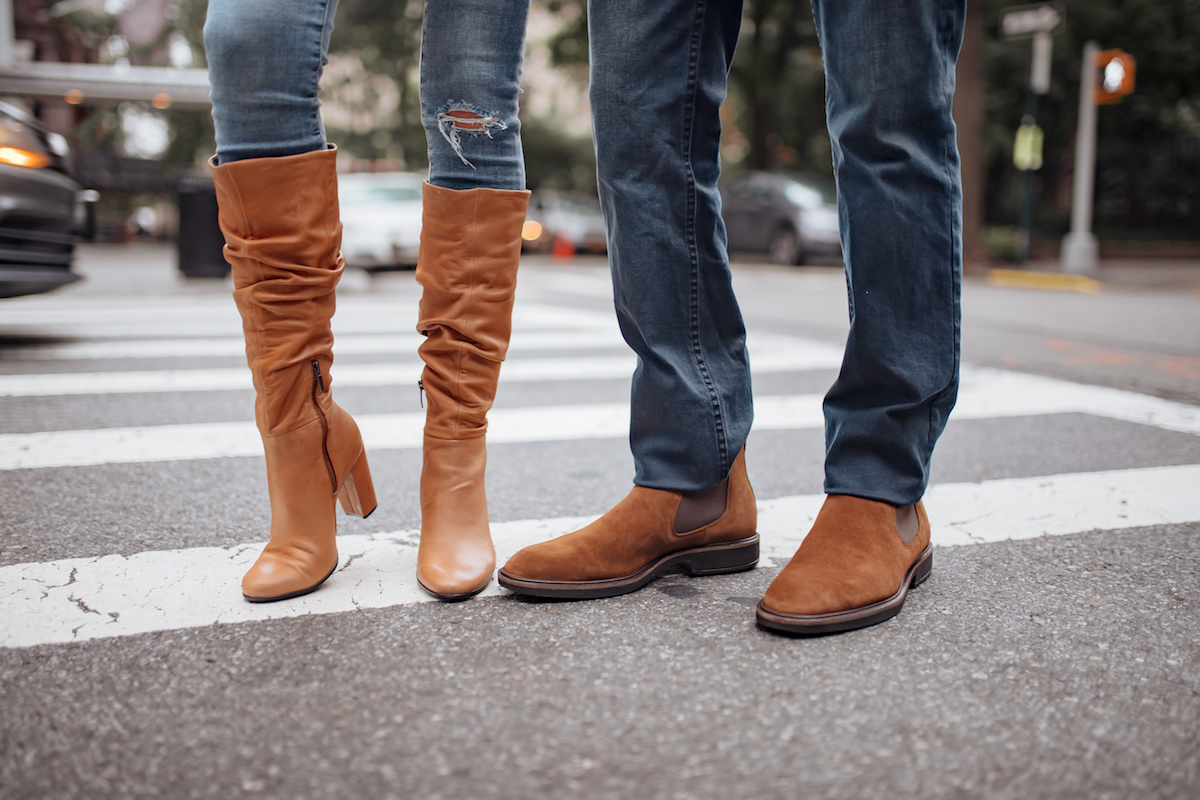 Speaking of footwear… Look who I got to slip on some new ECCO boots and join me for a little pavement pounding around Gramercy Park? Yep THAT spot where we got engaged 🙂 There was no strolling inside this time (leave it up to Nick to find the one caveat to get access to Manhattan's only private park) but even so, I don't think I'll ever get tired of walking around the park perimeter and quiet surrounding side streets.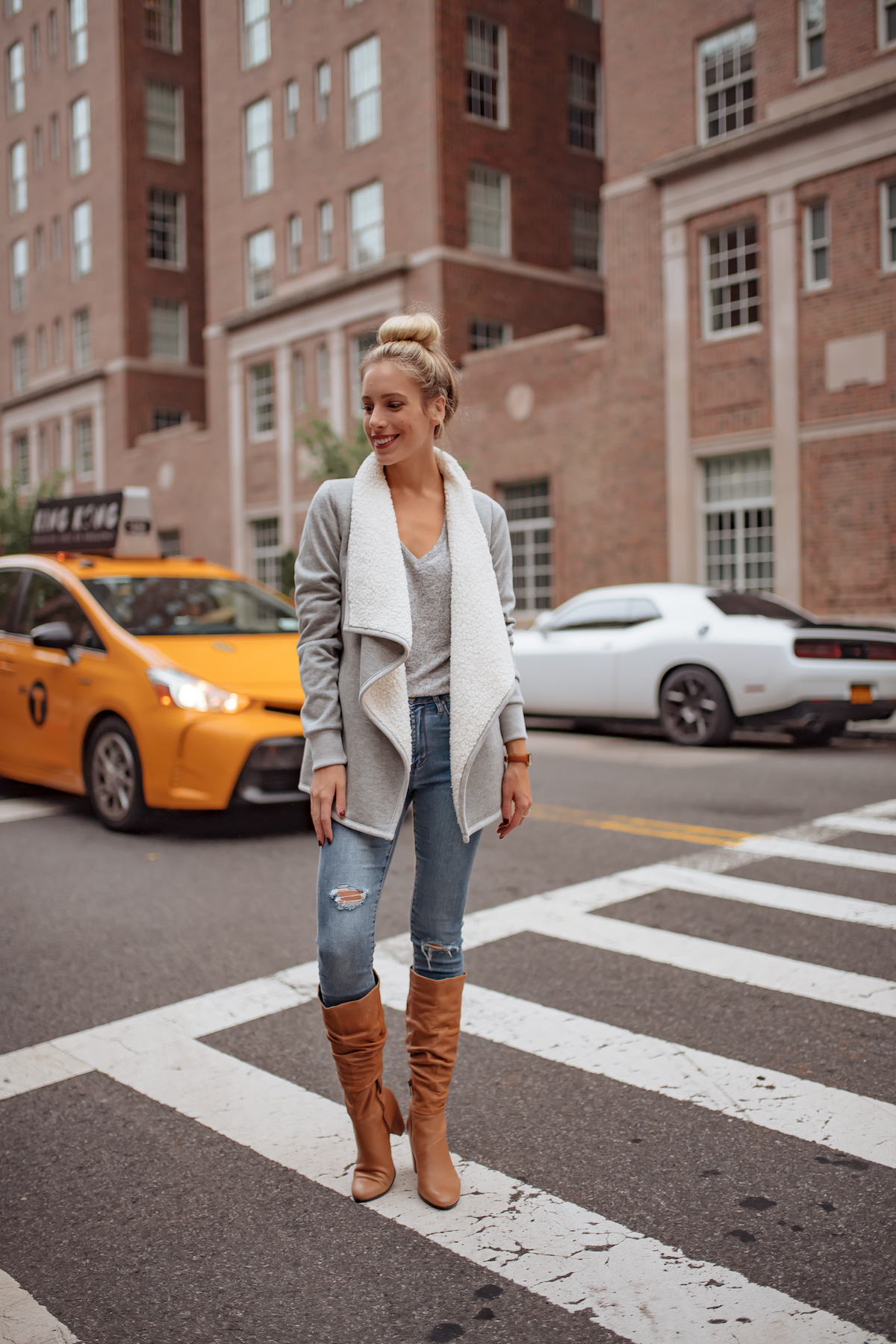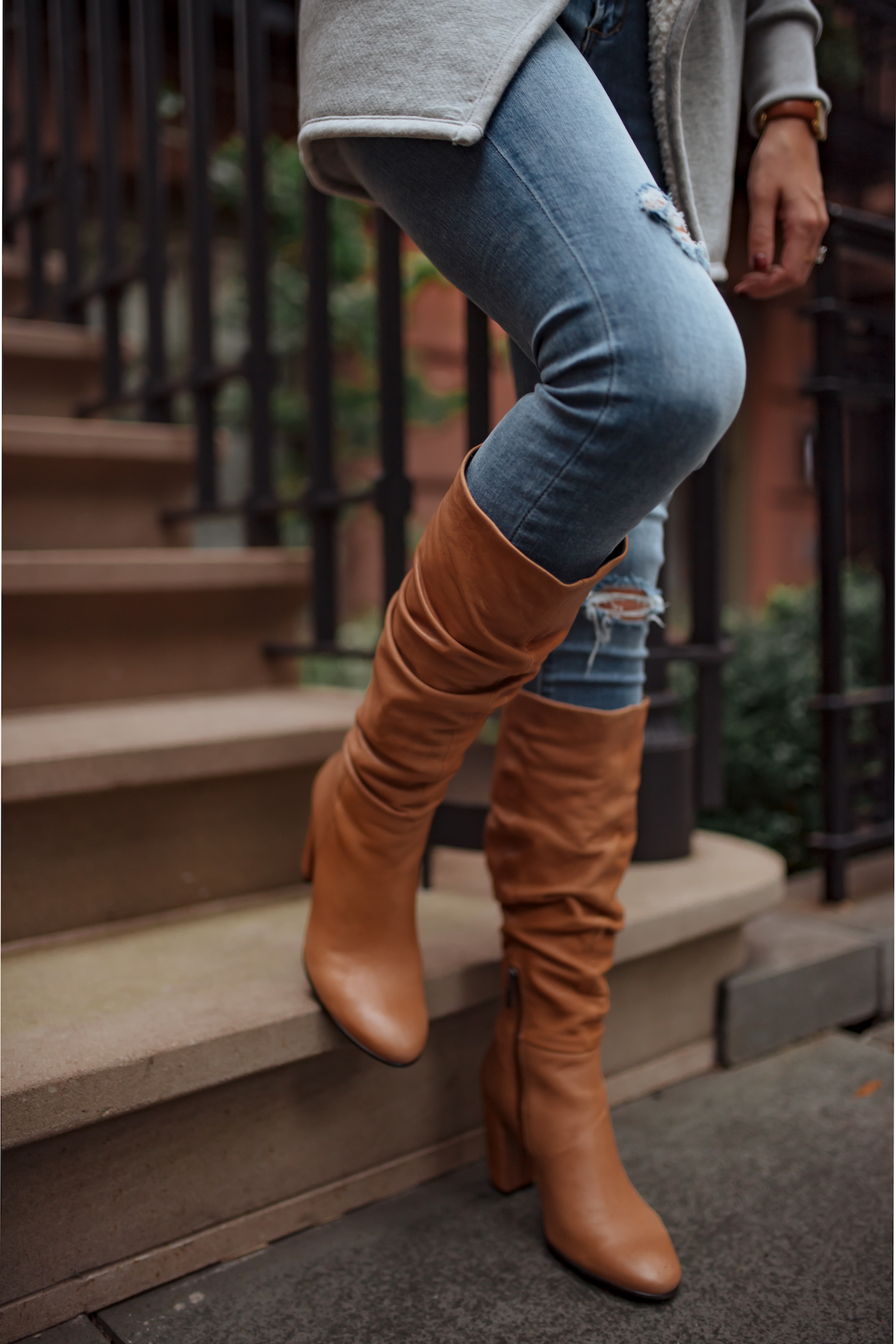 OUTFIT DETAILS // ECCO Shape 75 Slouch Tall Boots | Shearling Sweater Jacket | V-Neck Top | Distressed Jeans | Tote Bag | Similar Watch
The aspect I love most about my new slouchy heeled ECCO boots is how you can style them with super simple outfits. I have a few pairs of tall boots, all of which are either casual and flat or have a high heel not suitable for everyday wear, so you can imagine how pumped I was to find these. About time!!!
You might be wondering… Are these comfortable? Answer: YES! You become a tough footwear critic after a few years of living in New York and rarely do I find a heeled shoe that I can trust to get me from A to B without aching or blisters. Comfort from top to bottom was clearly the priority when ECCO designed these boots because everything from the super soft outer leather to their FluidForm™ outsole technology contribute to a shoe that was made for walking.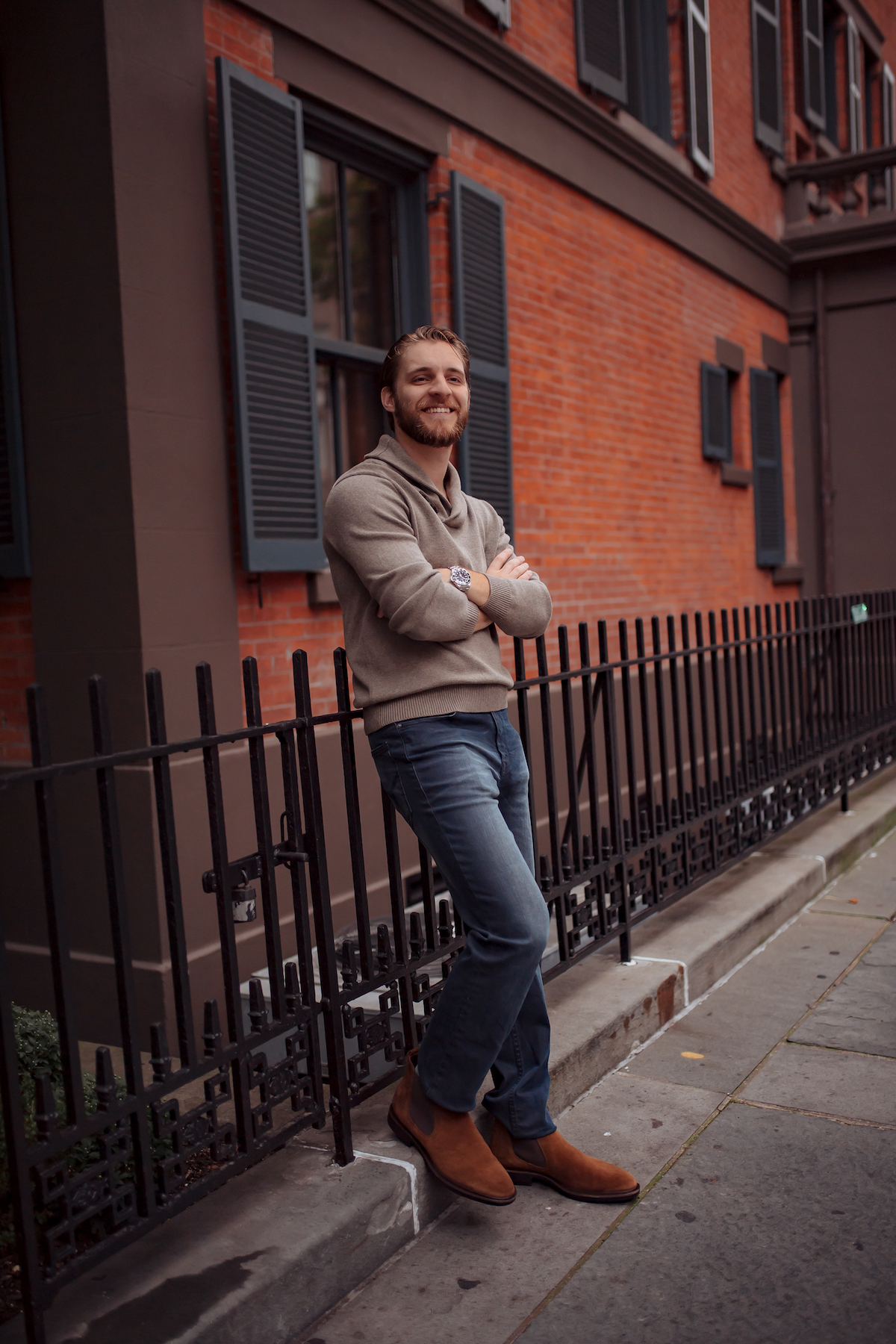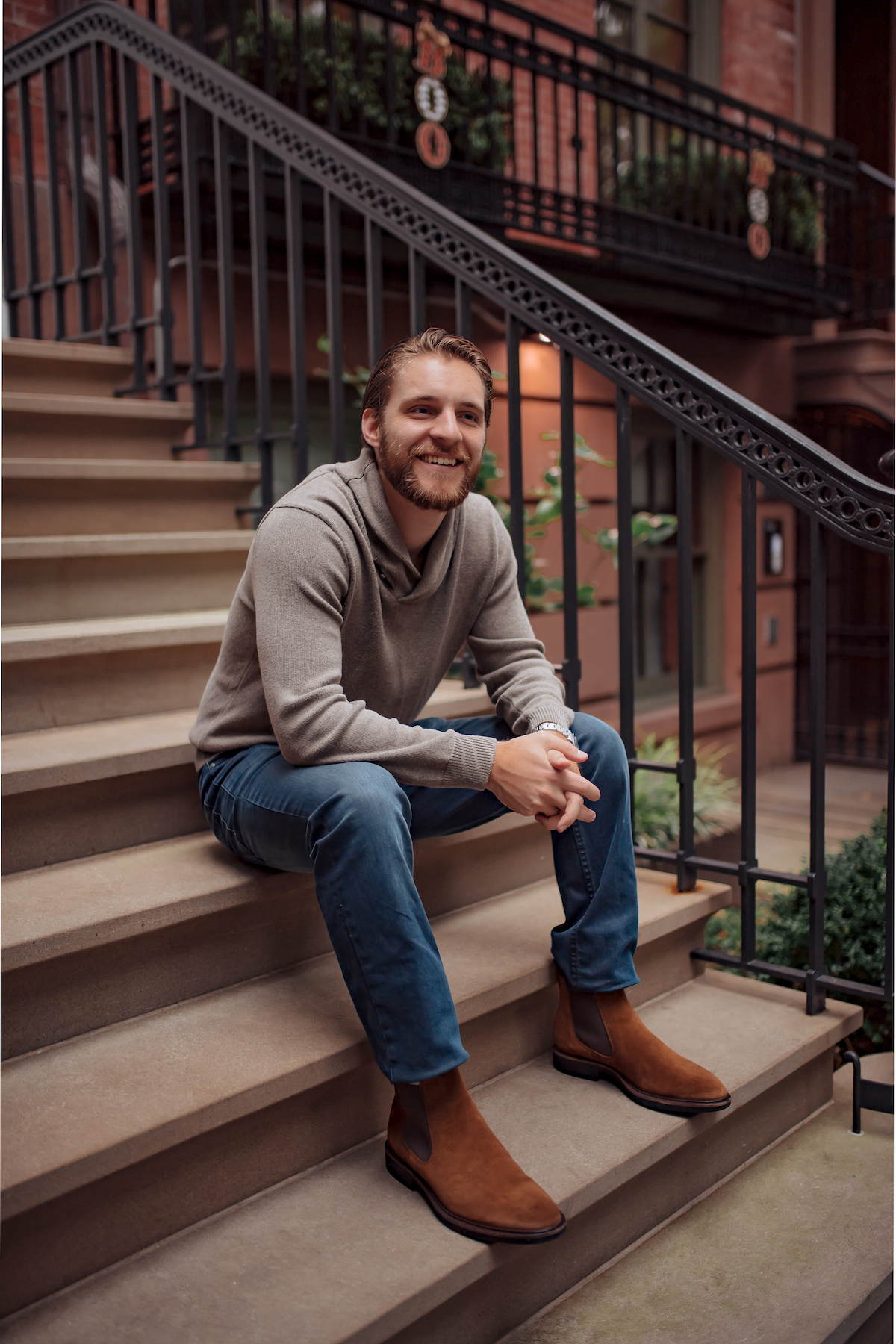 OUTFIT DETAILS // ECCO Vitrus II Chelsea Boots | Similar Sweater | Similar Jeans
ECCO isn't just for the ladies. If you check out the website you'll see a huge selection for men! Nick needed a nice casual boot to wear out on weekends and for work on Fridays and I think he hit the jackpot with these suede chelsea boots. PS according to him these pass the comfort test too!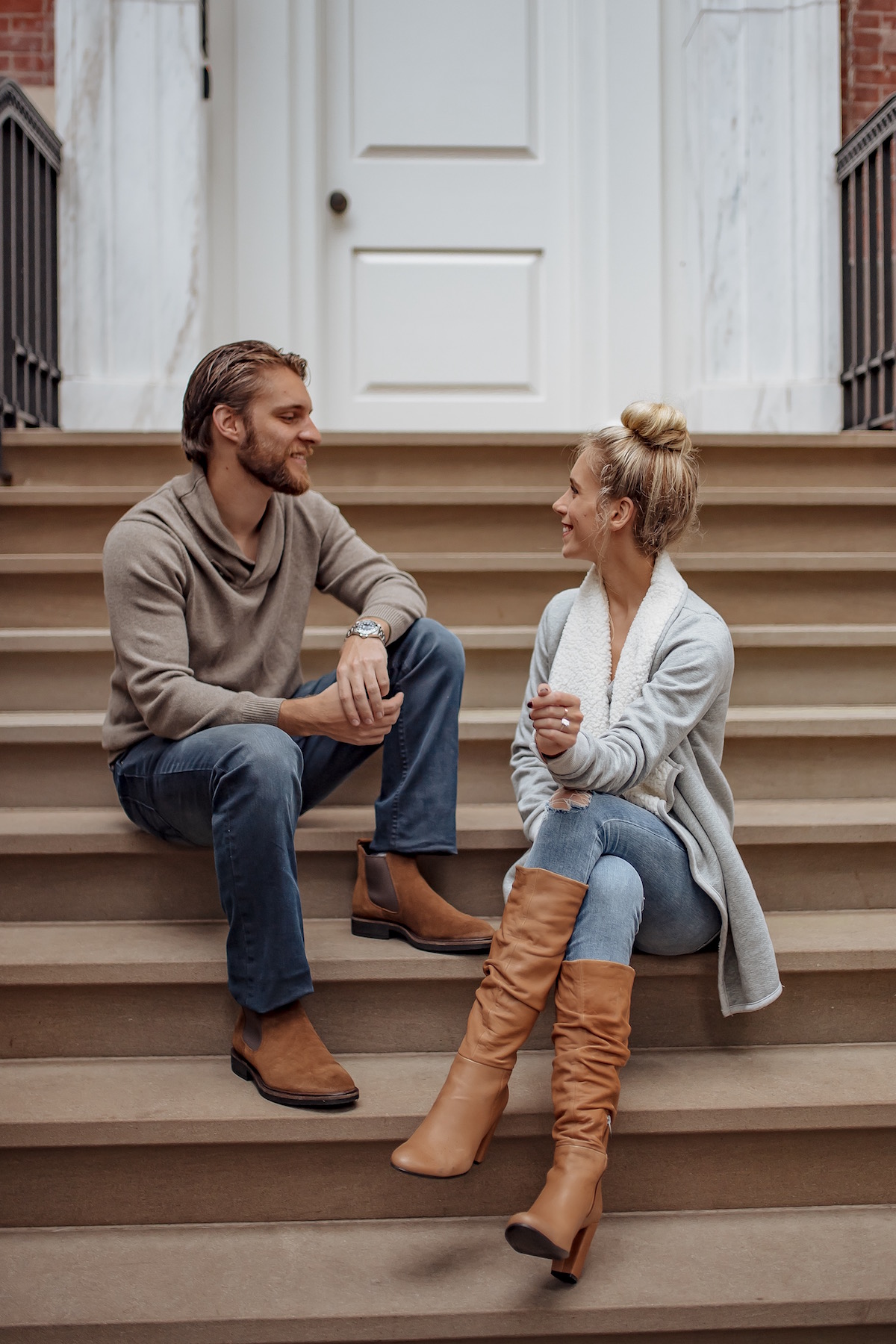 We rarely ever get pictures like this together so I'm glad our new boots gave us an excuse to both get in front of the camera. It was good practice because in just a few weeks we'll be taking our engagement photos!! Ahh!!!!
Big thank you to ECCO for sponsoring this post!
- Katie