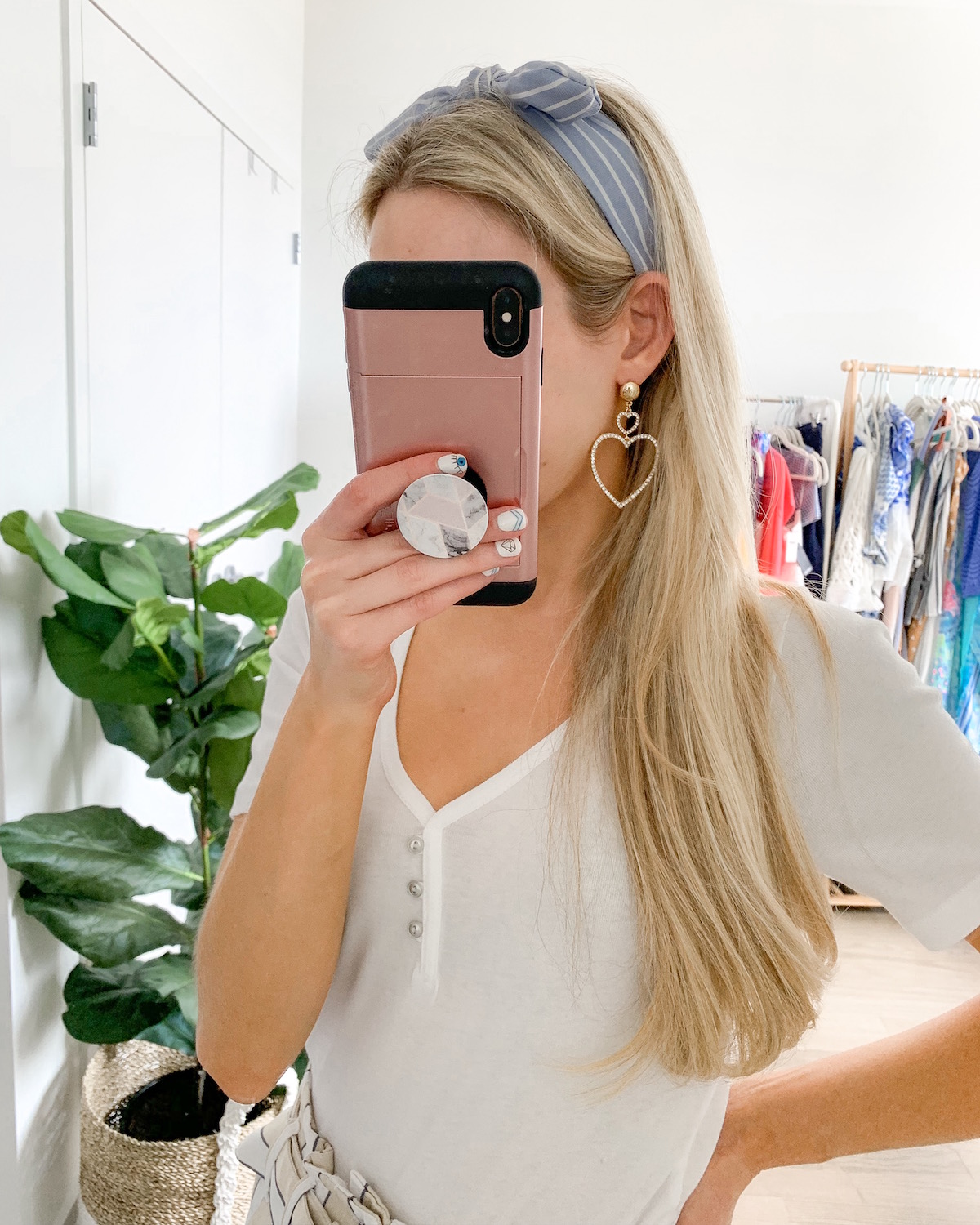 OUTFIT DETAILS // Stripe Knotted Headbands (5 pack for $9.99) | Heart Earrings | Henley T-Shirt
My obsession with headbands, hair wraps, scarves and clips is REAL. Over the last year my collection of accessories has grown exponentially and I never go on a trip without packing a few fun hair things in my toiletry bag. I just love how these can make a casually thrown together top knot look really cute and special. You also don't have to break the bank on hair accessories either. Lots of my favorite headbands and clips were just a few dollars!
Want to know one of my favorite quick getting ready hacks when traveling? Headbands and hair scarves. There's nothing I hate more than wasting precious time on a trip stuck in the bathroom doing my hair and makeup. The best way to disguise frizzy hair or greasy roots? Put it in a bun and top it with a headband or scarf. It takes me no more than 5 minutes to do and I always end up getting so many compliments and questions asking where I bought my hair accessories. If only people really knew I was just trying to hide my 4 day un-washed hair… LOL.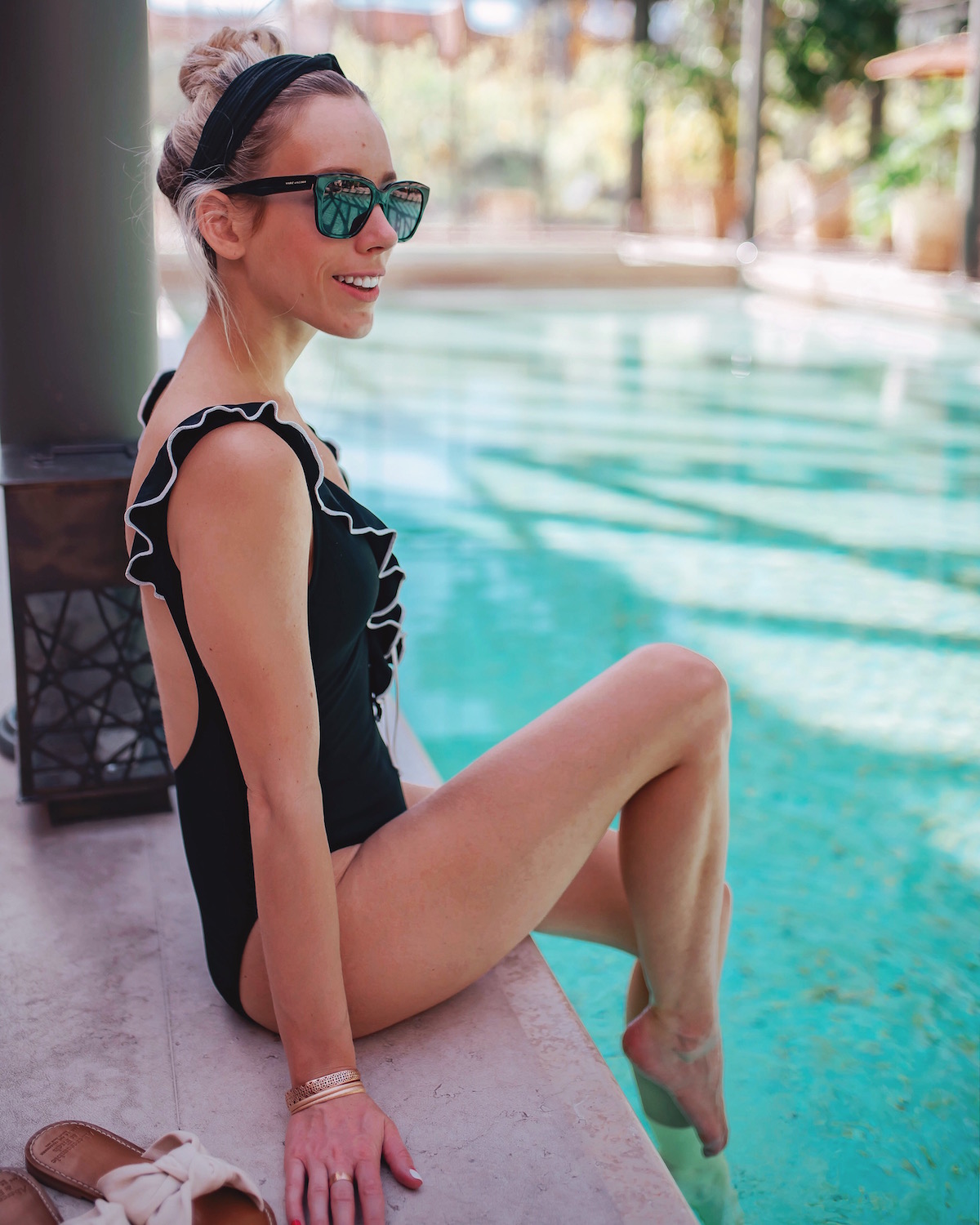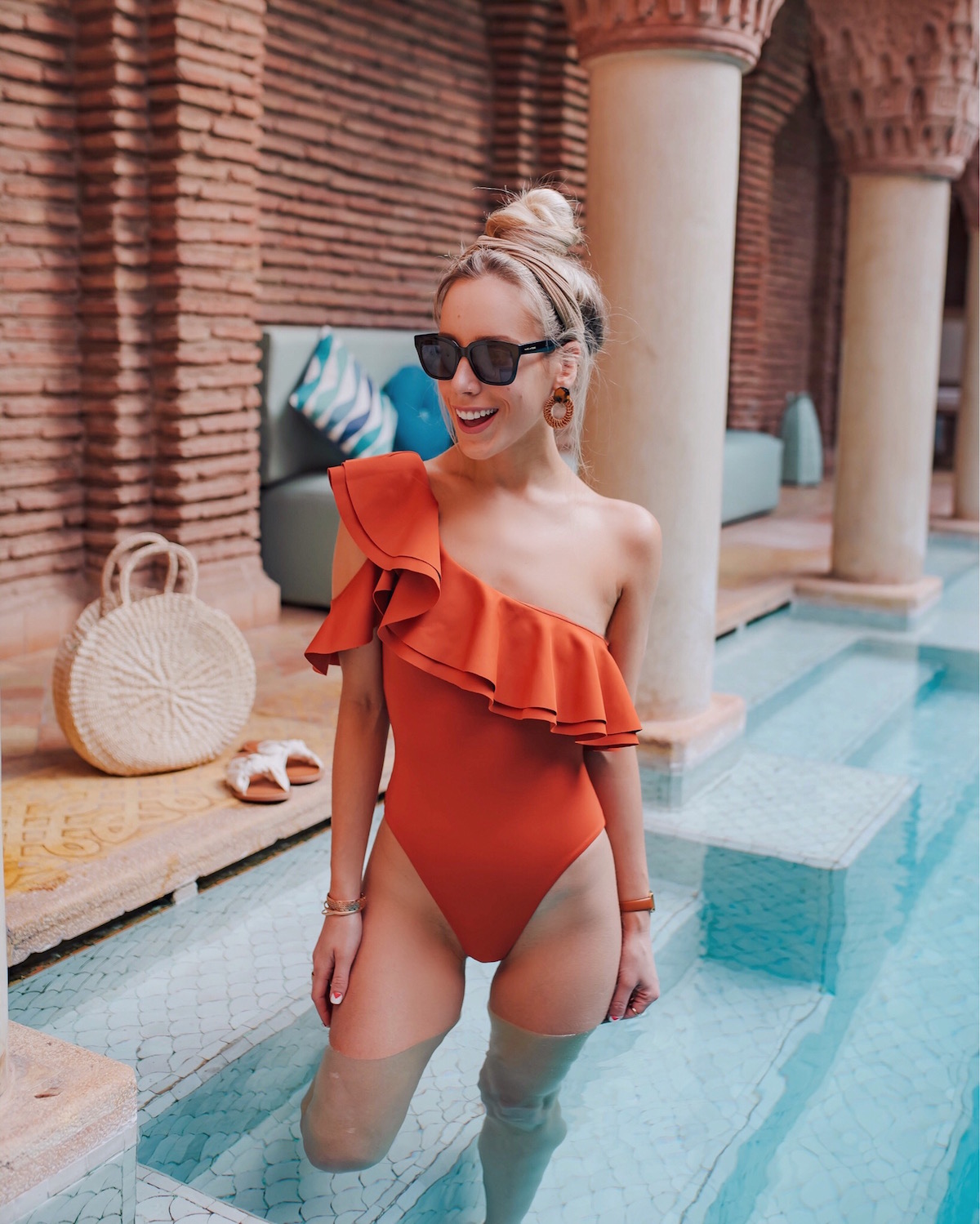 Knotted Headbands (8 colors for $10.99) // additional outfit details linked in this post
Ok so what are the best stores for scoring affordable headband and hair clips? If you're willing to put in a little effort searching: Amazon. The knotted elastic headbands you see me wearing all the time were an Amazon find. These come in a pack of 8 colors for $10.99. It doesn't get much better than that!
Before our trip to Paris I looked far and wide looking for gold geometric barrettes in various shapes. I found a few that I loved, but the prices were just ridiculous. $25+ for one single hair clip? That'll be a hard pass from me. Trendy little accessories are just not something I find worthy of a splurge.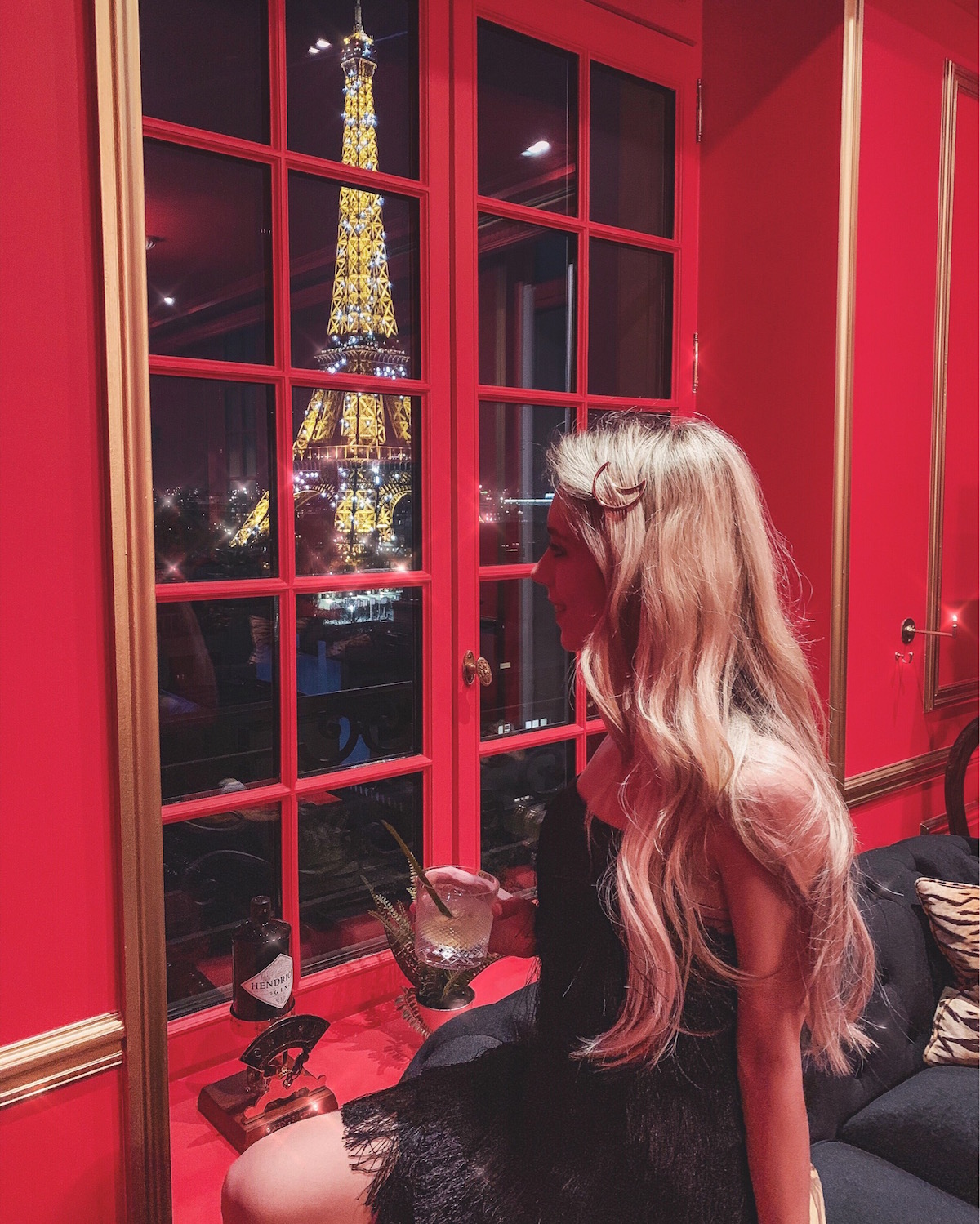 Metallic Hair Clips (15 clips for $9.99) // additional outfit details linked in this post
I almost gave up looking, but then I hopped over to Amazon and surprisingly was able to find a few very similar options to what had caught my eye at the more expensive stores. I ended up buying this $9.99 variety pack of gold and silver hair clips in all different shapes and sizes.
SHOP MORE HAIR ACCESSORIES ON AMAZON

Amazon Tip! Read the reviews. There's a lot of junk and sketchy sellers to comb through, but I've found that if an item has a large number of positive reviews that it's safe to buy. Don't forget to check the customer images too– this will give you a good idea of what the accessory looks like worn by someone in real life!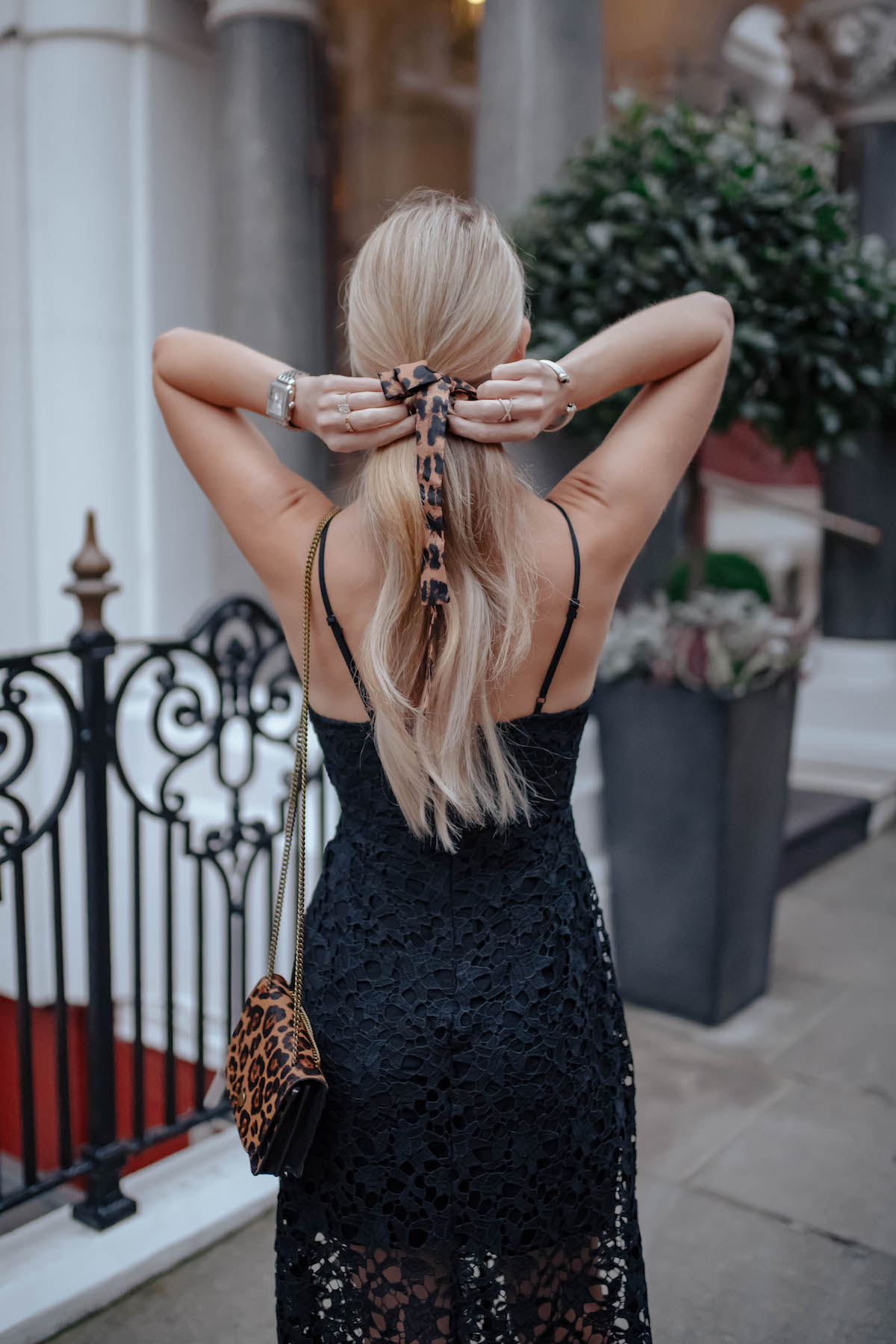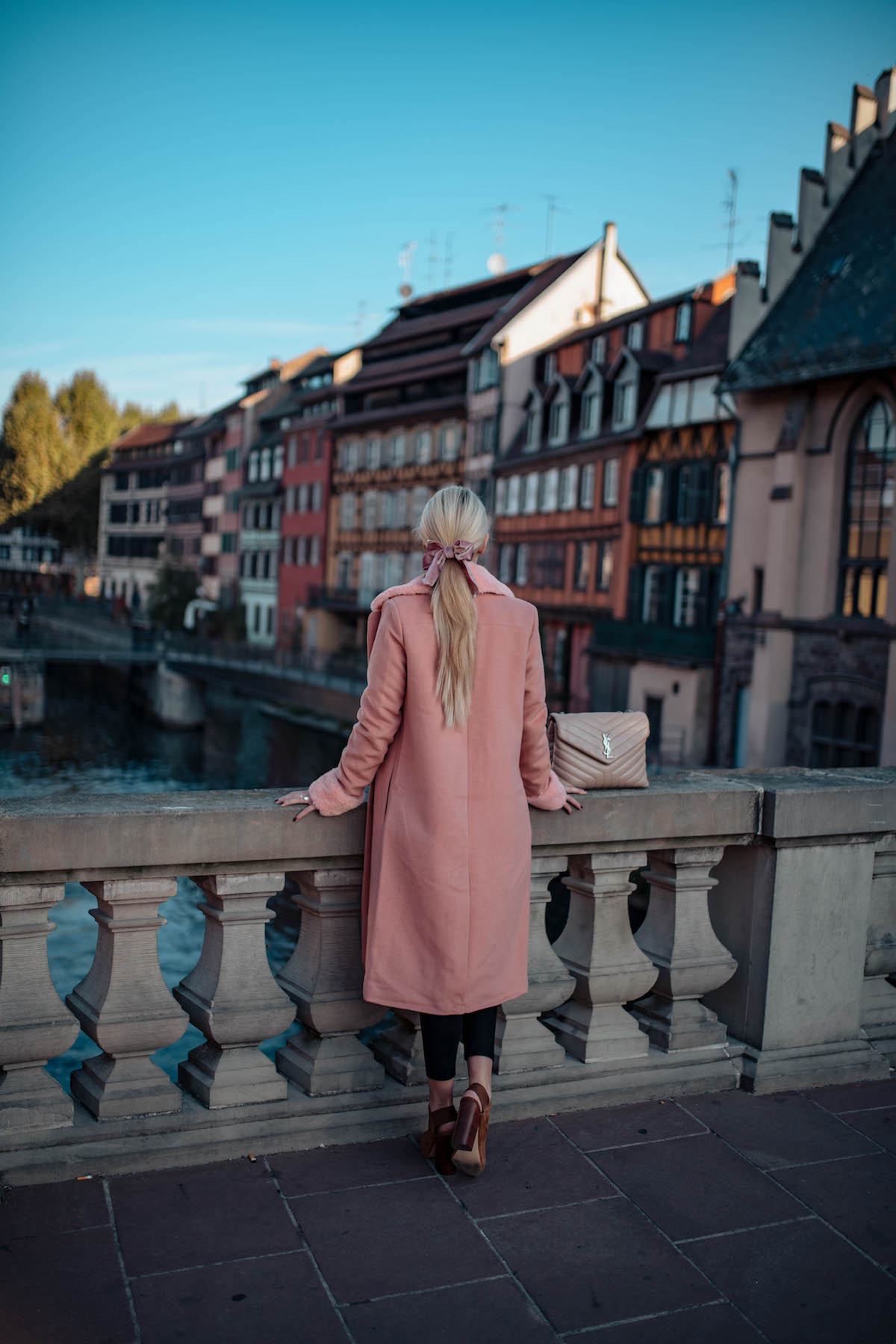 Similar Leopard Hair Bow | Similar Pink Velvet Hair Bow // additional outfit details linked in this post
If Amazon isn't your thing and you're willing to spend a tad bit more then I'd recommend checking out these stores. I've found some of my favorite hair accessories here!
If I had an unlimited budget I'd buy all my hair goodies here. Most of the accessories are priced between $18-$50 and have that effortless bohemian vibe that Anthro does so well. Lots of stores seem to just repeat the same similar designs, but at Anthro the items aways feel unique. Amazing quality too!

Urban has a lot of great hair accessories in the $10-$20 range. Some of the items definitely seem better suited for teens, but there are lots of gems too! I spotted a few cute knotted headbands and retro print silky hair scarves when I was browsing the other day.

Similar to Urban, ASOS also has a nice variety of headbands, hair scarves and clips between $10-$20. Very designer-inspired without the crazy price tags! I also noticed lots of bridal accessories that look very BHLDN-esque. This $16 crystal hair crown is everything!

Out of all the bridal hair accessories I've browsed, BHLDN's are the most stunning. Lots of beautiful pins, handmade crowns and clips– all embellished with crystals, pearls and floral designs. Def worth mentioning these could be suitable for anyone to wear and aren't just limited to brides. I have my eye on this metallic knot headband and Chanel-inspired flower barrette!

When in doubt: head to Nordstrom. The hair accessory selection is always good here! There's a lot to weed through but they have it all– headbands in the latest trending style, silk scarves, embellished  bobby pins, clips in all different shapes, scrunchies and bridal accessories. If I have something in mind I want to buy and can't find a more affordable option, I usually end up buying from here just because the shipping and returns are so easy.

- Katie