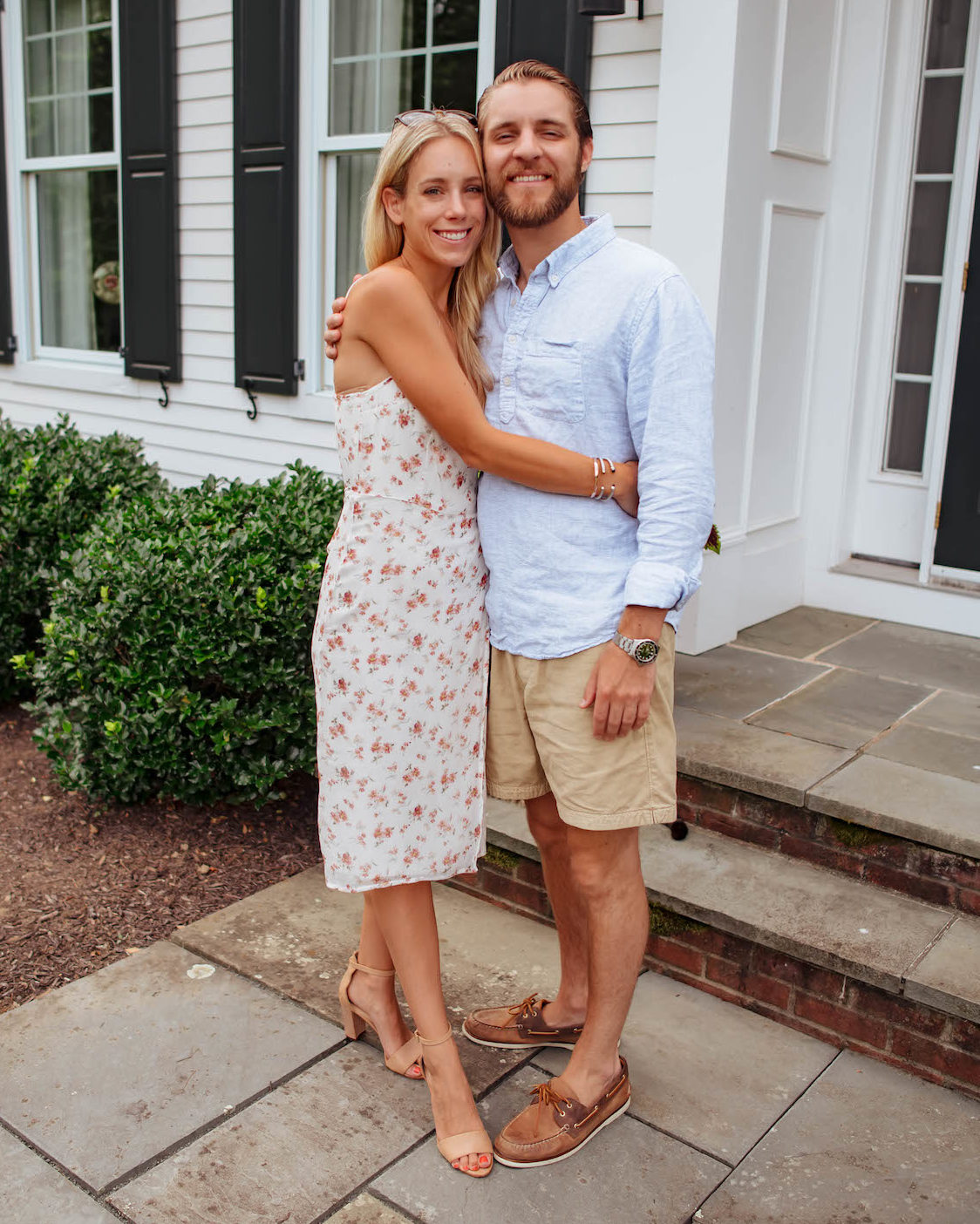 Heart. Is. So. Full. Nick's family hosted the sweetest couples' shower for us yesterday at his grandma's house! His extended families on both his mom and dad's side attended and despite the blazing heat wave temperatures, we all had so much fun! Nick is so fortunate that pretty much all of his family lives in the same area so it's easy for everyone to come together for holidays and events. This shower was a great way to kick off our last few shorts months of wedding prep, especially now that fall and October are getting closer and closer. Eeek!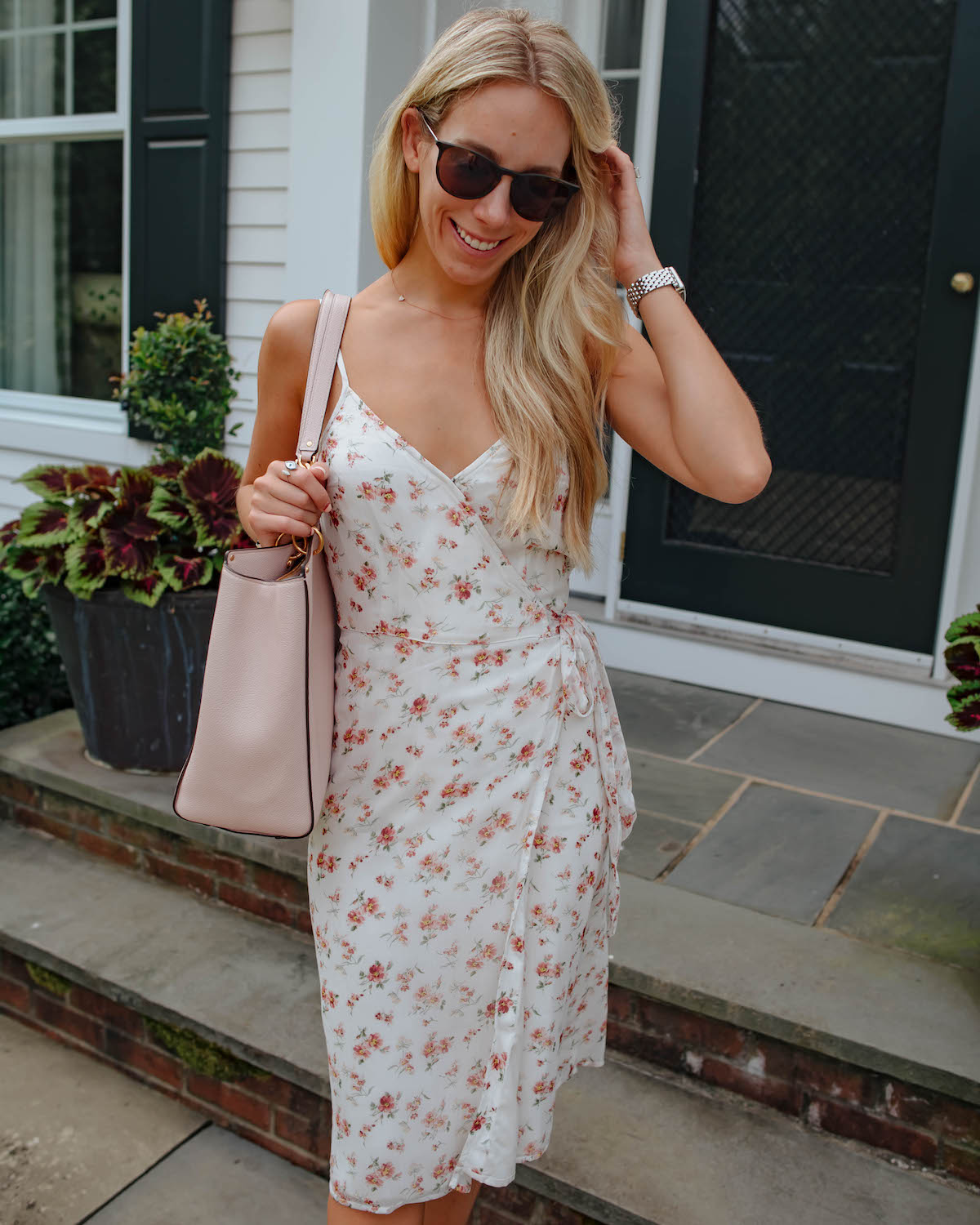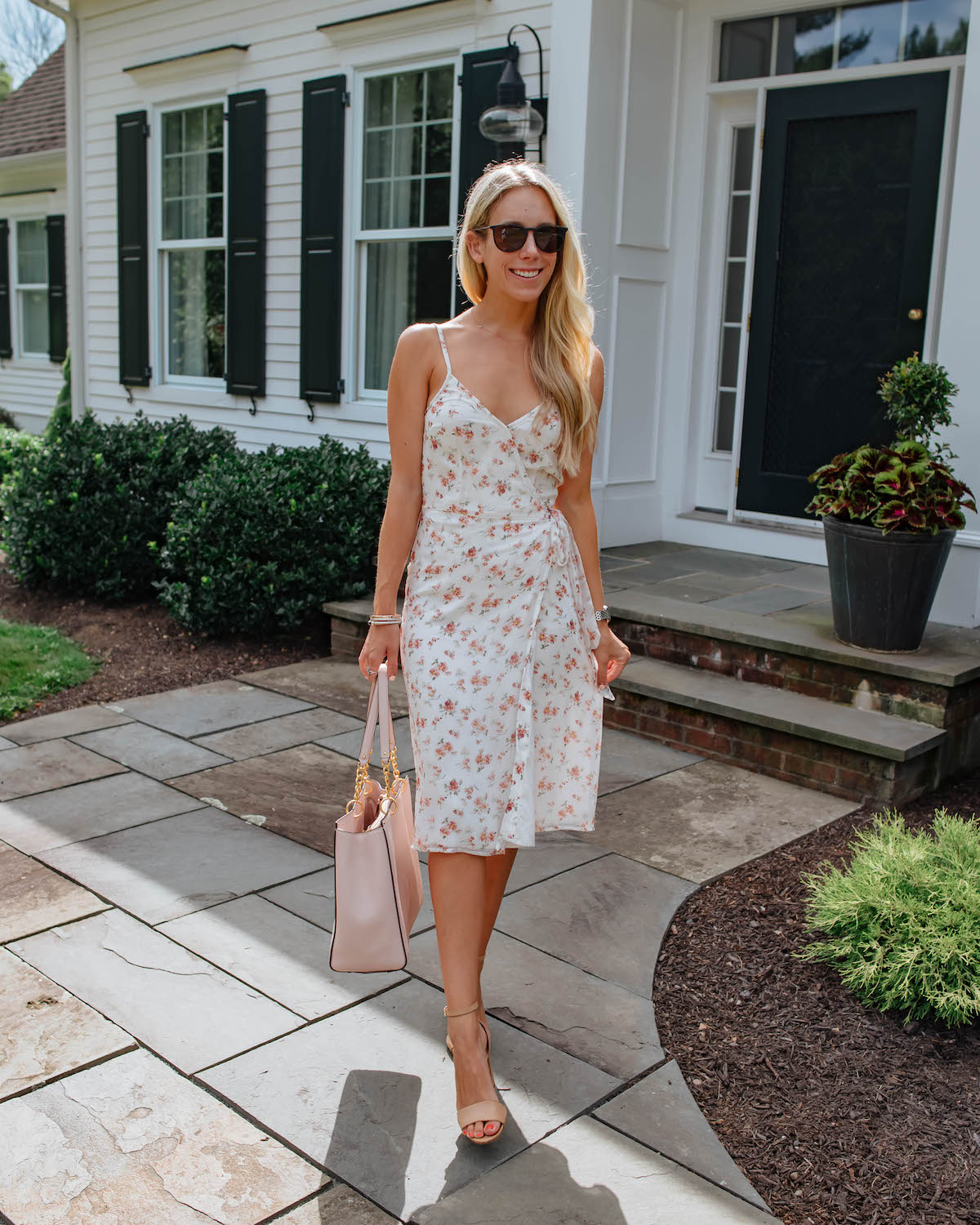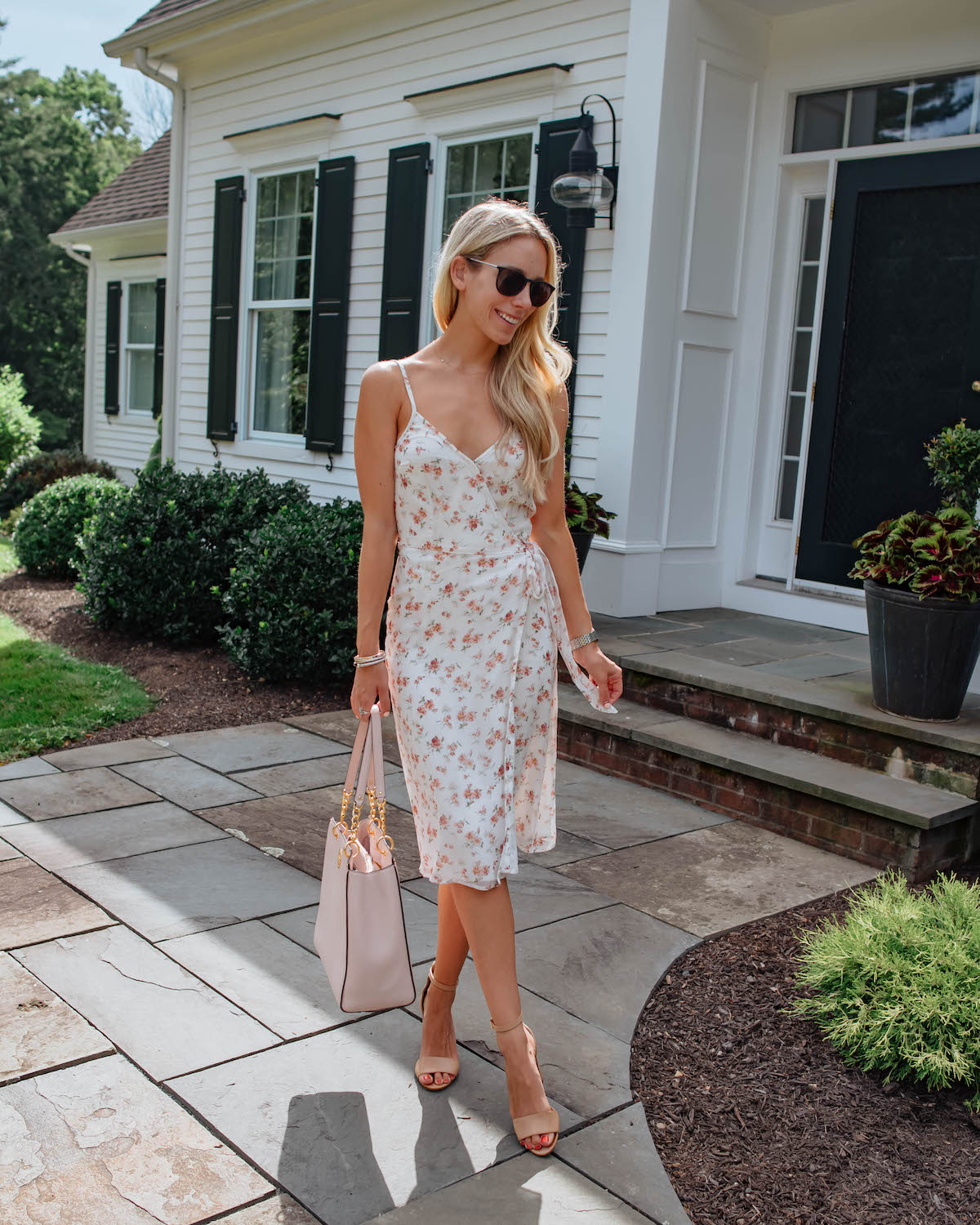 OUTFIT DETAILS // Abercrombie Cami Chiffon Midi Dress (now 25% off!) | Ankle Strap Sandals | Pink Tote Bag | Sunglasses | Bracelets
We kept our outfits casual and comfortable at our shower. I ordered this Abercrombie midi dress a few weeks back just as a lightweight everyday dress, but as soon as I saw it was going to be 98 degrees I knew it would be perfect for this occasion. Side note: I've become such a big fan of Abercrombie dresses and jumpsuits this summer. There's always a sale and the prices are incredibly reasonable for the quality.  I always love how Abercrombie has adjusted their designs to be more inclusive by including plus, tall and petite. There's something for everyone!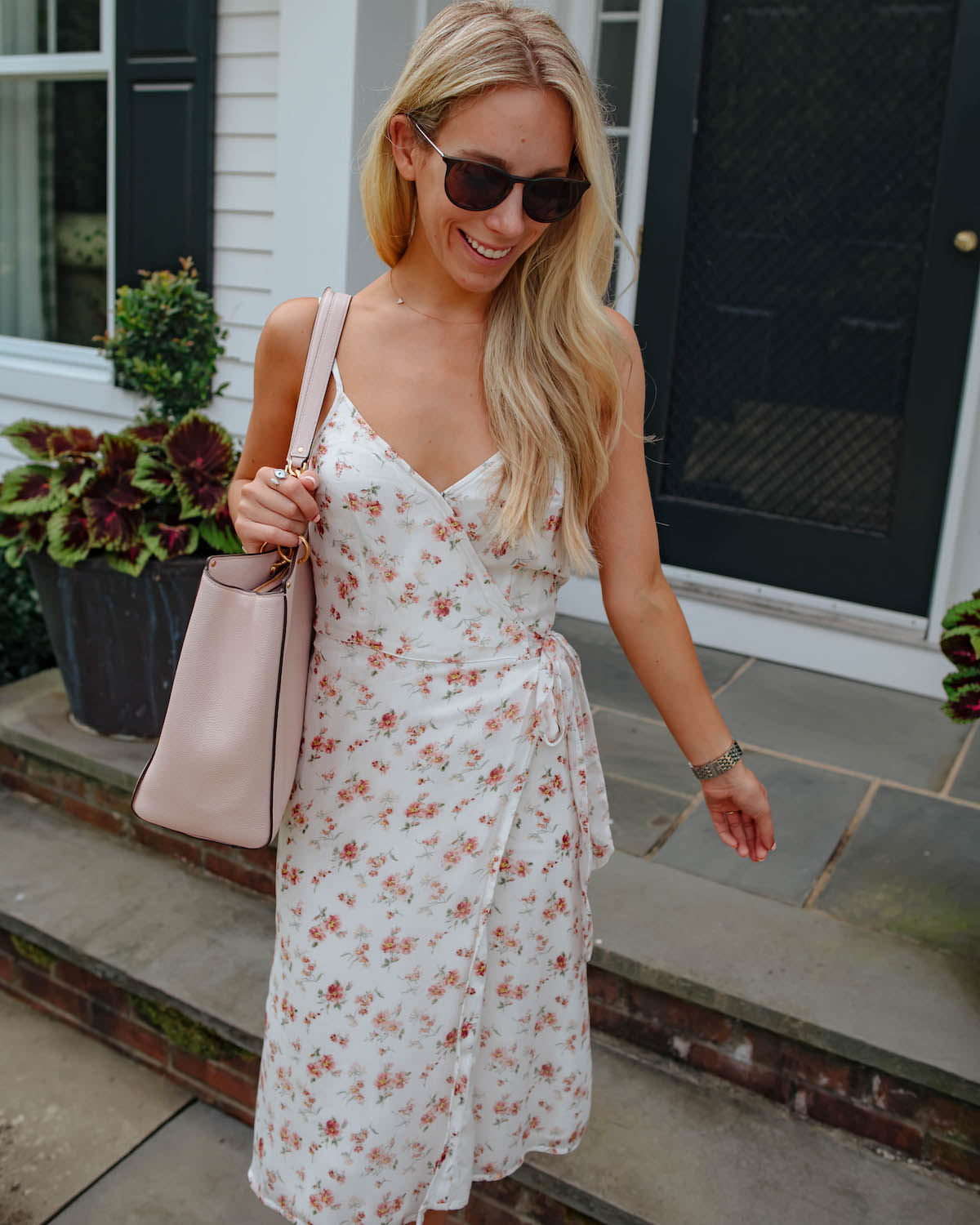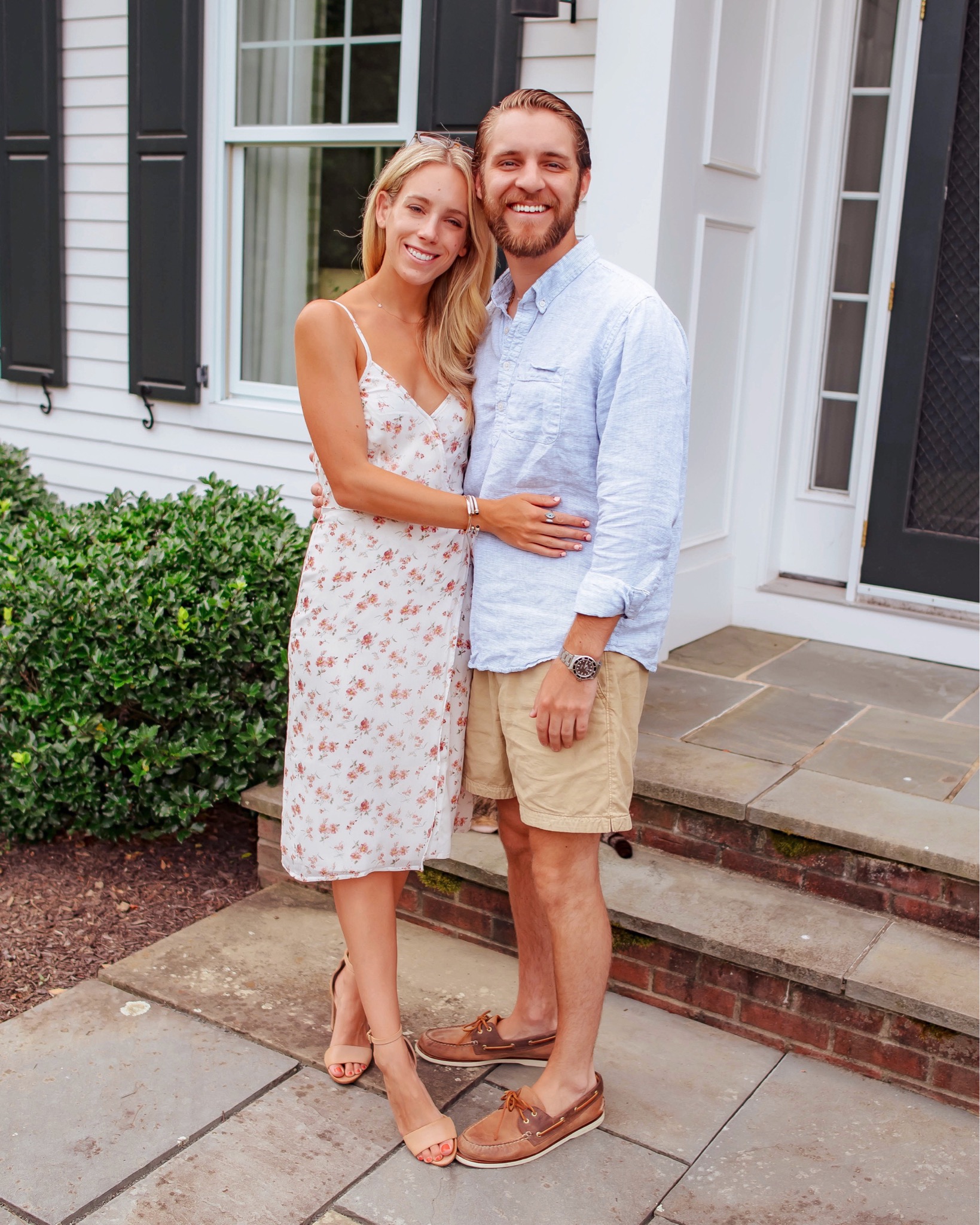 NICK'S OUTFIT // Abercrombie Icon Linen Shirt | Abercrombie Pull On Shorts
Guys! Nick is such an Abercrombie fan now. We didn't even realize it until yesterday that we both we wearing our A&F until we went to take this photo. Great minds shop alike I guess! He actually owns this linen shirt in a few colors because it's one of the only ones he was can wear without getting sticky & sweaty when it's super hot outside. Ladies, I highly encourage getting your man to stock up!
Big thank you to Abercrombie for sponsoring this post!
- Katie