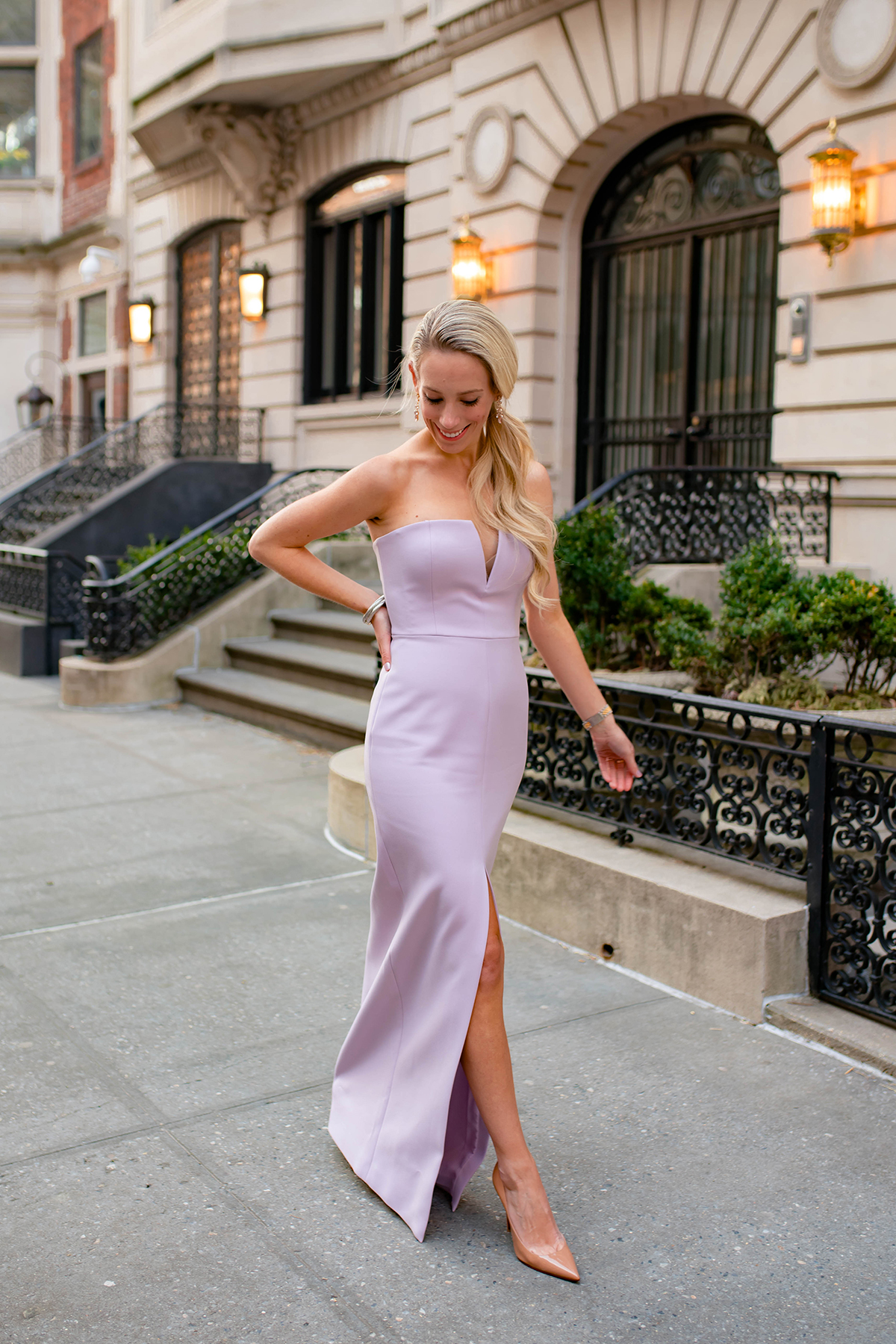 Who else is counting down the days until the first day of spring? Just three weeks away! We're attending two weddings in the coming months (one in April, another in May) and I'm already beginning to stress about what to wear. Usually I never plan out an event look more than a week or two in advance, but finding something to wear has been top of mind as my belly is likely going to begin growing soon.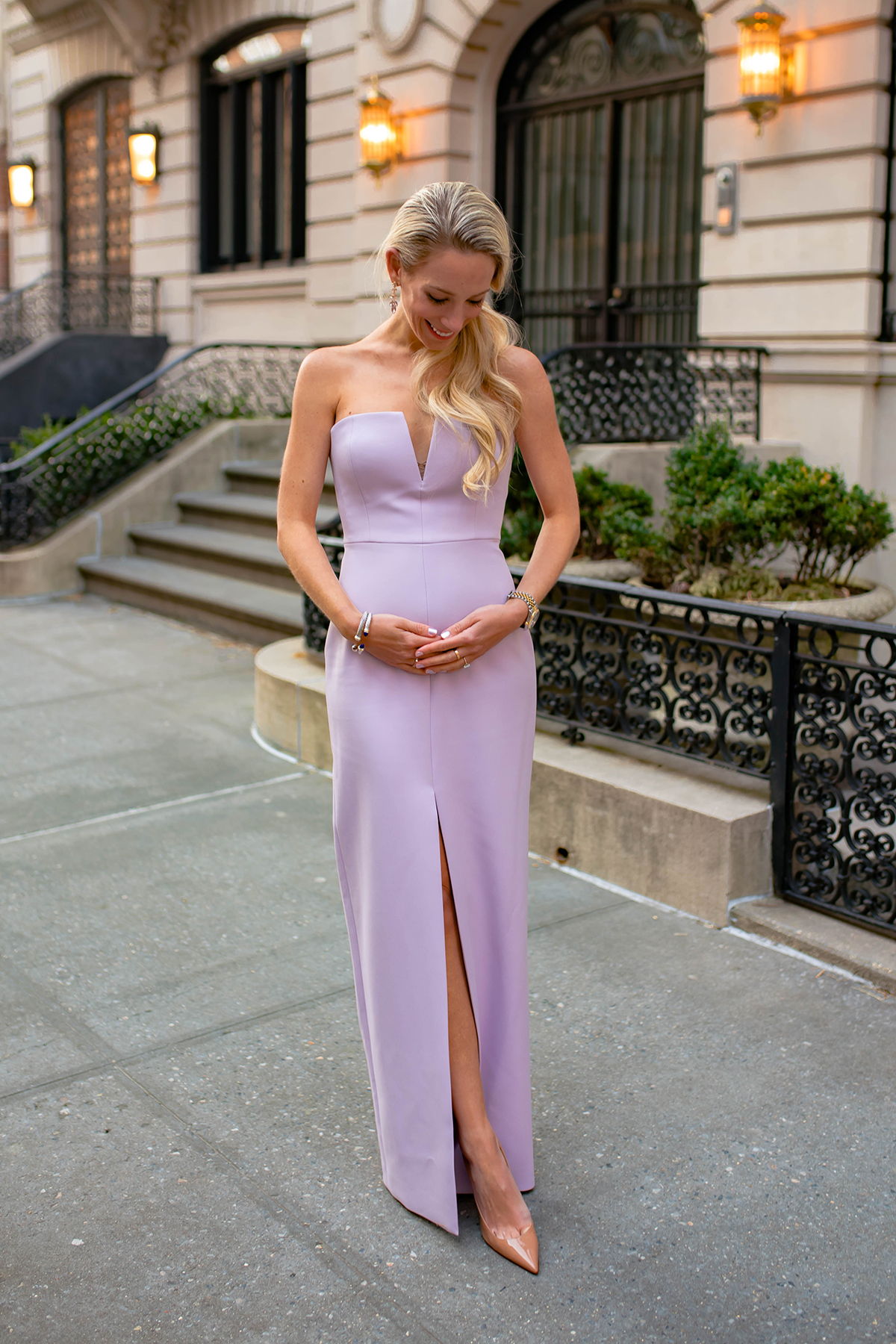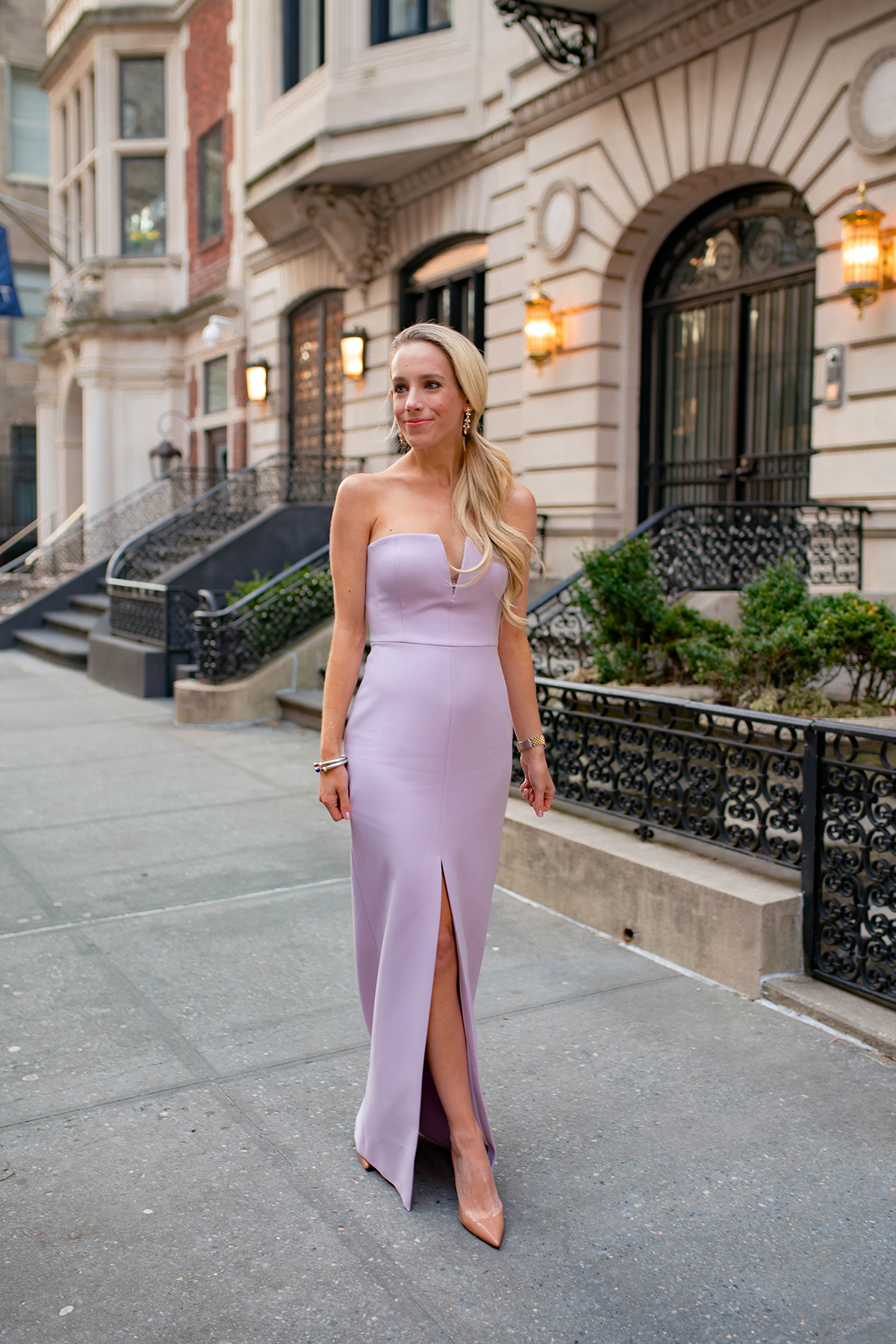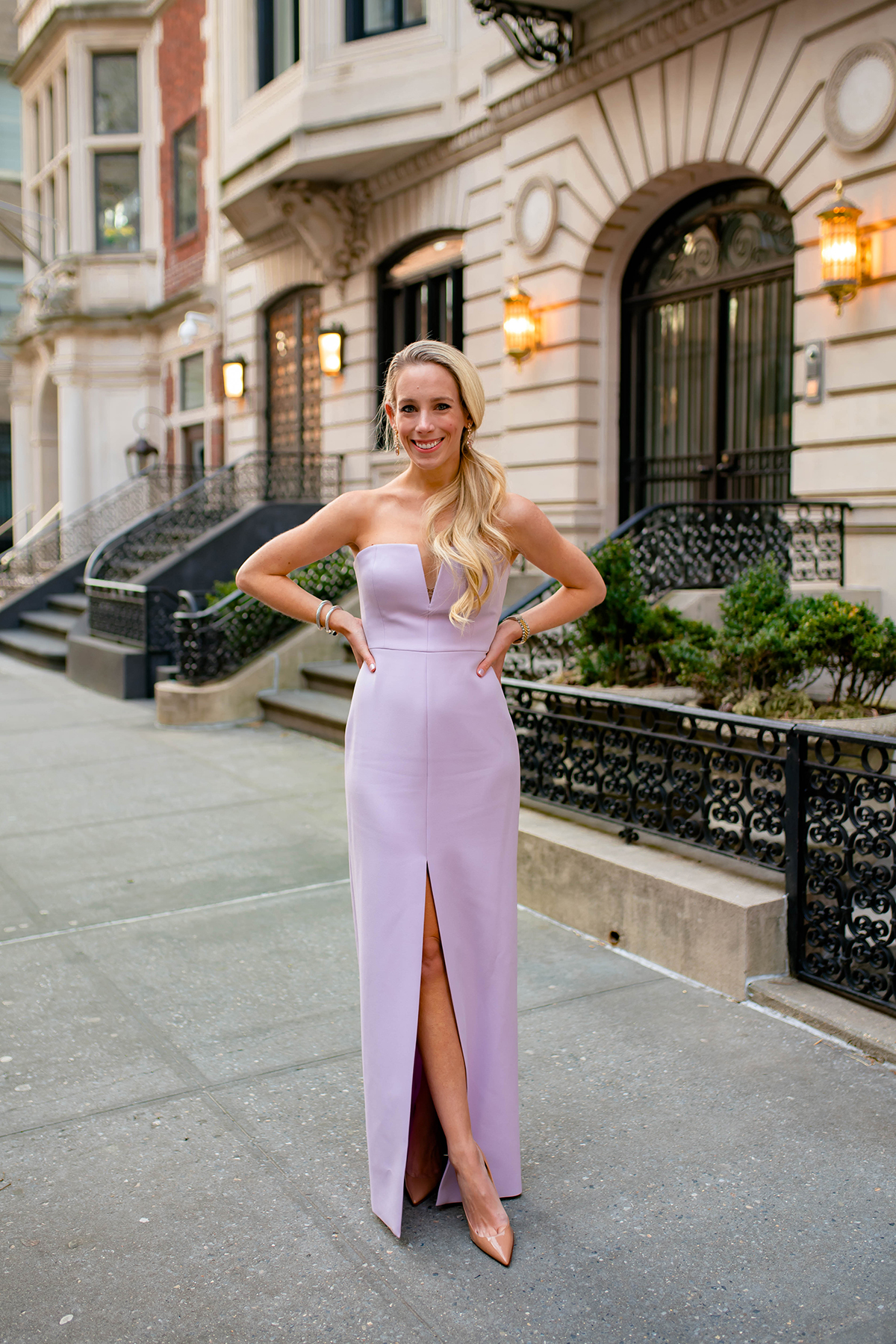 OUTFIT DETAILS // BCBGMAXAZRIA Strapless Crepe Gown (wearing size 2) | Nude Heels | Statement Earrings | Bracelets | Watch
BCBGMAXAZRIA is always one of the first brands I turn to when searching for a cocktail dress or gown. There are always a wide variety of styles in all lengths from short to midi to maxi. I also prefer formalwear in solid colors, which BCBG has no shortage of. I noticed Bloomingdales.com has an amazing selection of BCBG dresses for weddings, prom (really any formal event) so I decided to order a few options in hopes of finding a look for the black tie wedding we're attending in April.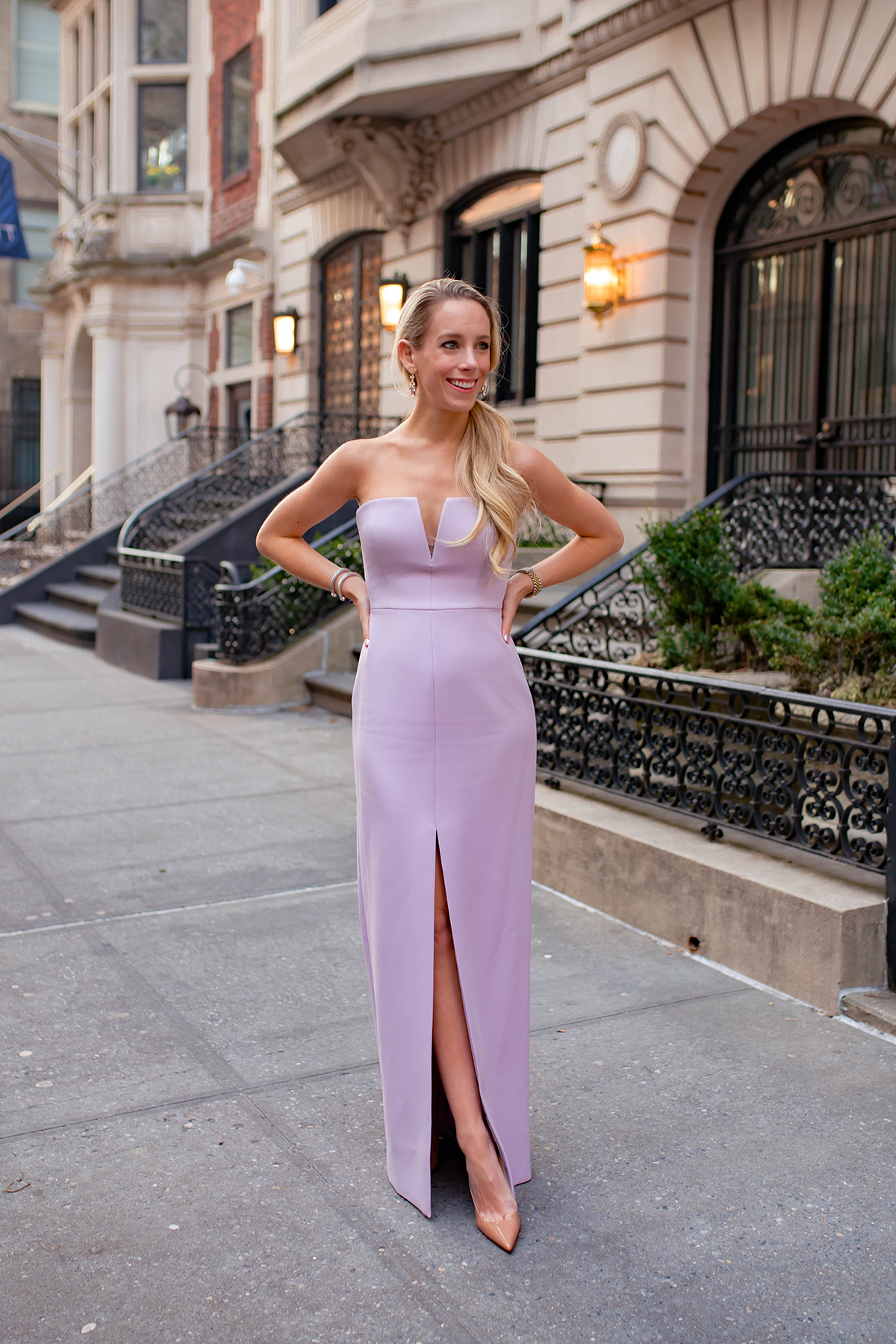 As you can see, the three gowns I ordered could not be more different. Indecisive much? While my everyday style definitely skews casual and feminine, when it comes to formalwear I'm much more willing to try a look that's out of the box (for me.) Which look is your favorite? PS all of these would be perfect for prom too!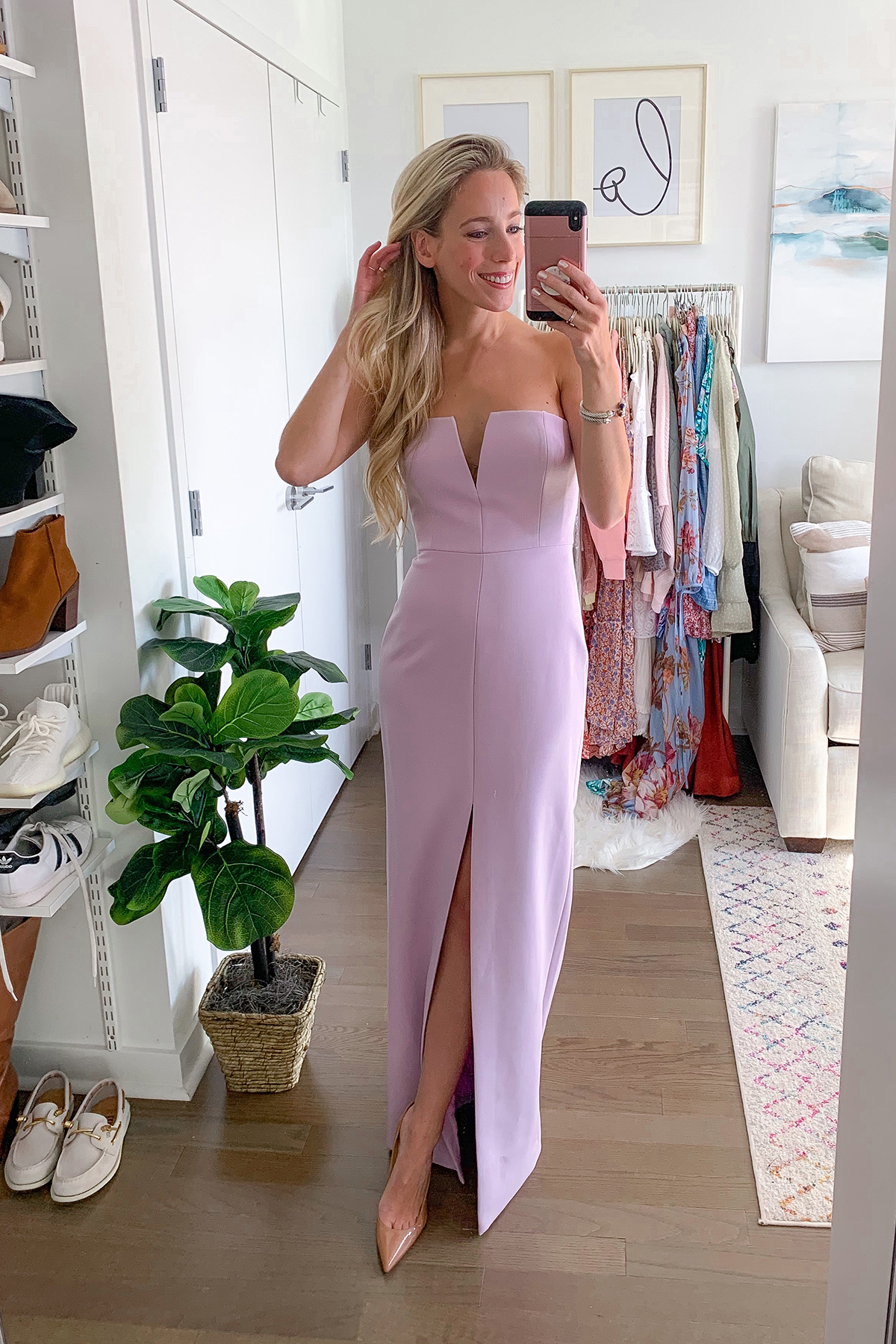 OUTFIT DETAILS // BCBGMAXAZRIA Strapless Crepe Gown (wearing size 2) | Nude Heels | Bracelets
I was immediately drawn to this strapless sheath gown because of it's gorgeous lavender hue. Lilacs and lavenders are some of my favorite shades to wear in the spring and while I'm not usually a fan of column-style dresses, the color is what ultimately made this gown a winner for me.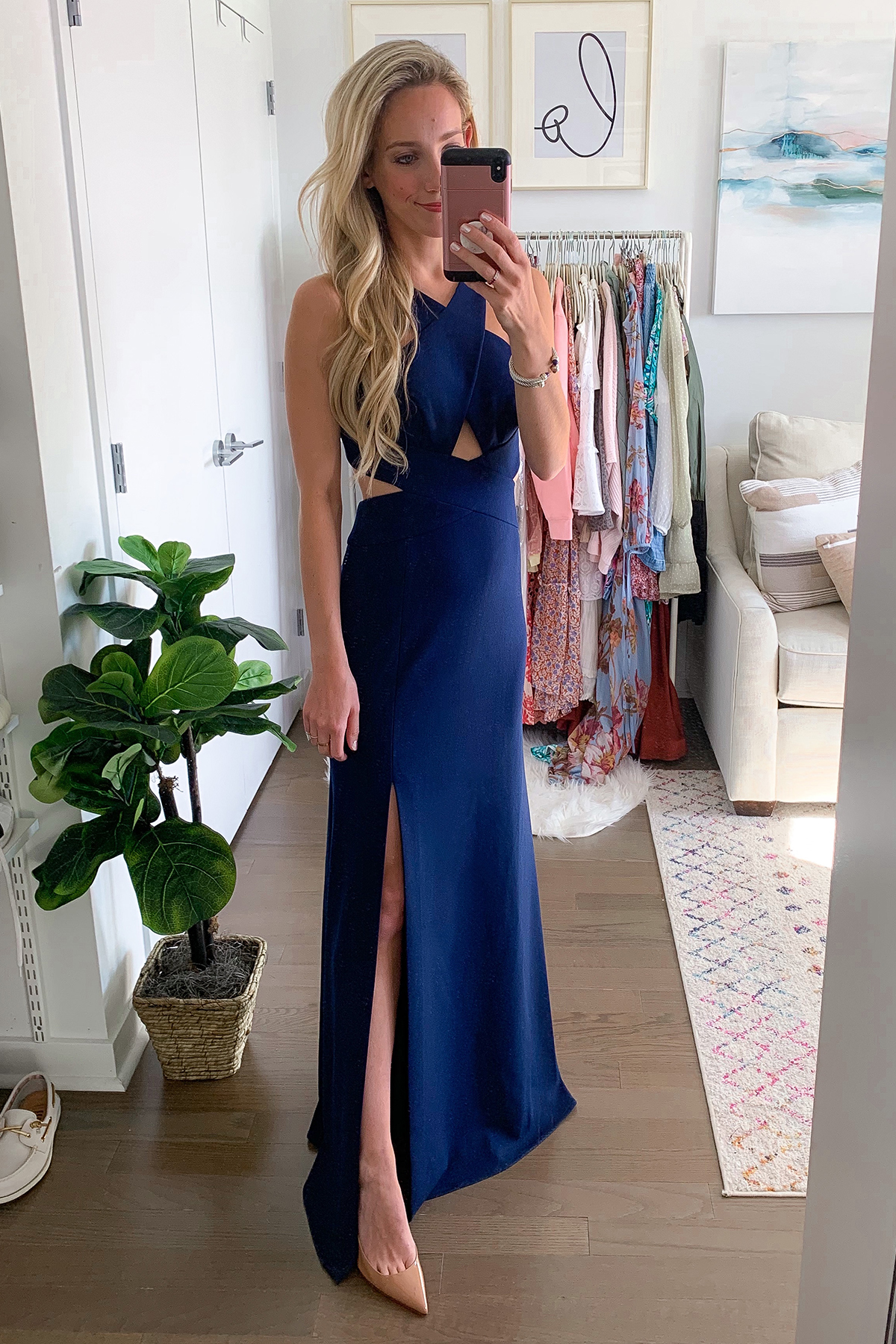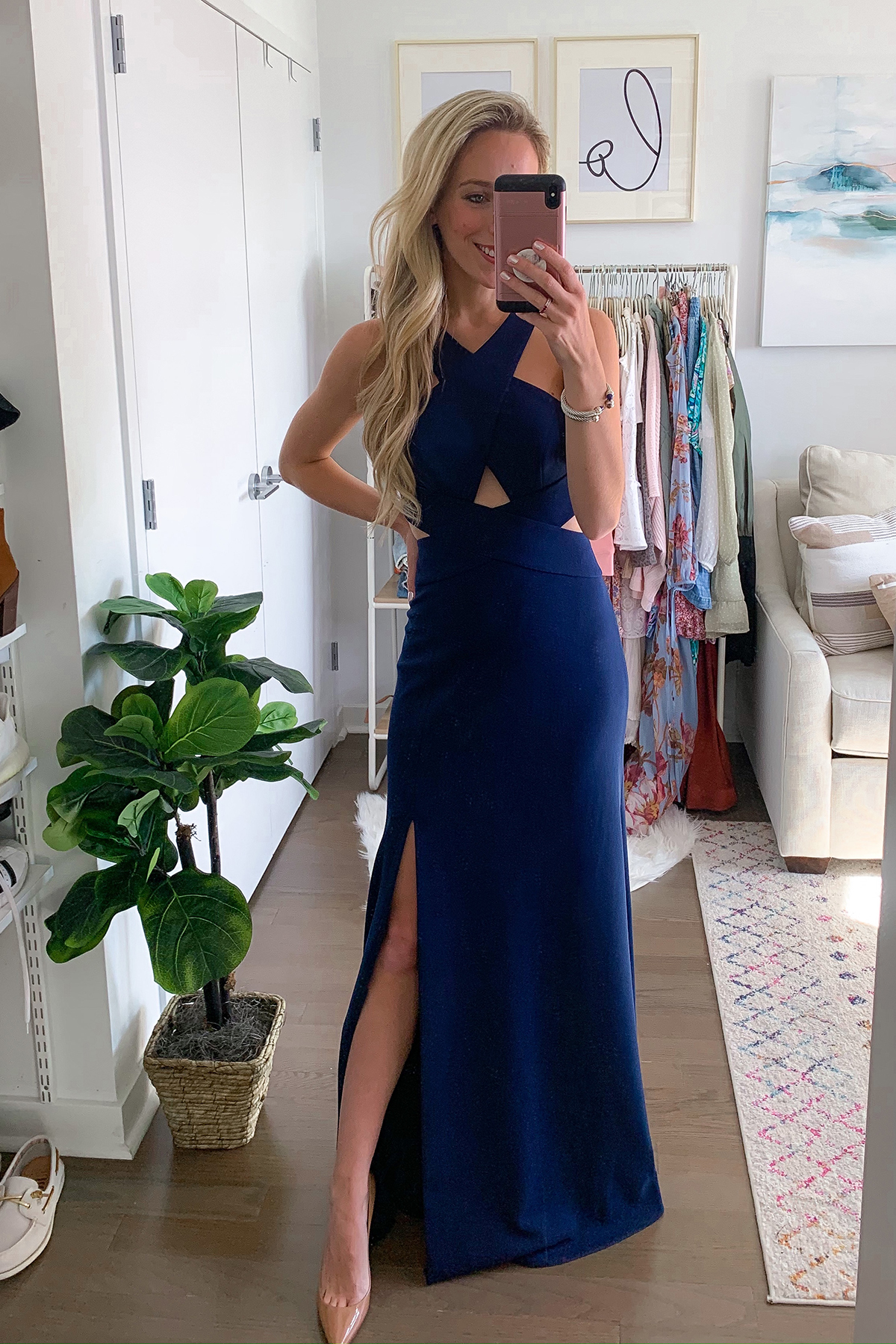 OUTFIT DETAILS // BCBGMAXAZRIA Crossover Cutout Gown (wearing size 2) | Nude Heels | Bracelets
I was convinced this gown would be a no due to the halter neckline (usually not very flattering on me) but I was totally wrong. It hugs in all the right places and the cutouts are discreetly placed and actually look quite elegant. I was pleasantly surprised with this one! Also love the classic navy.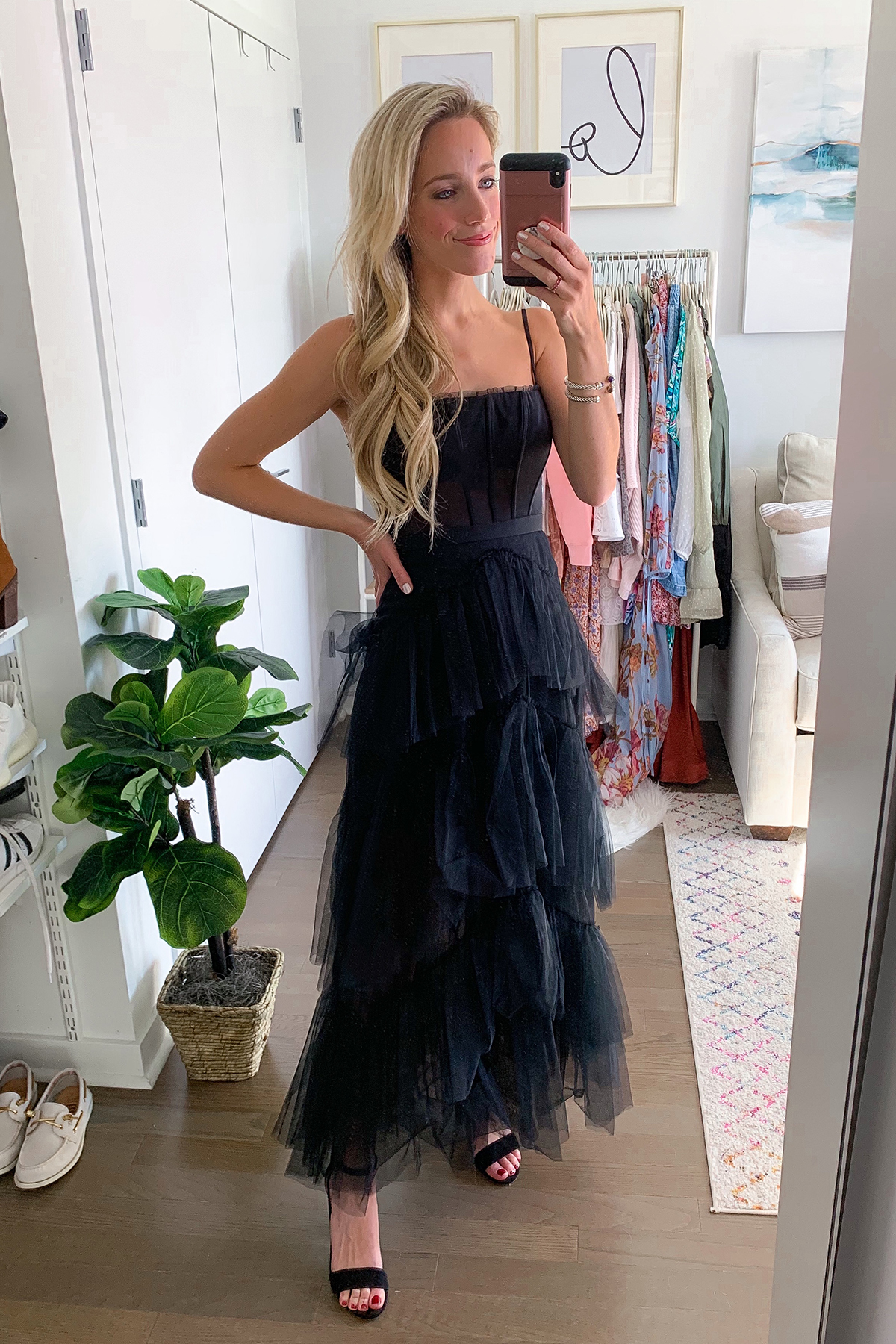 OUTFIT DETAILS // BCBGMAXAZRIA Tulle Corset Essential Gown (wearing size 0) | Ankle Strap Heels | Bracelets
This black tulle corset dress definitely calls for a certain kind of occasion. If only I had one on my calendar that made sense LOL. This gown has so many elements that make it unique– the ruffled layers, a sheer bodice, a satin waistband– just to name a few. It's so gorgeous and has the perfect combination of sultry and elegant.
Big thank you to Bloomingdales for sponsoring this post!
- Katie