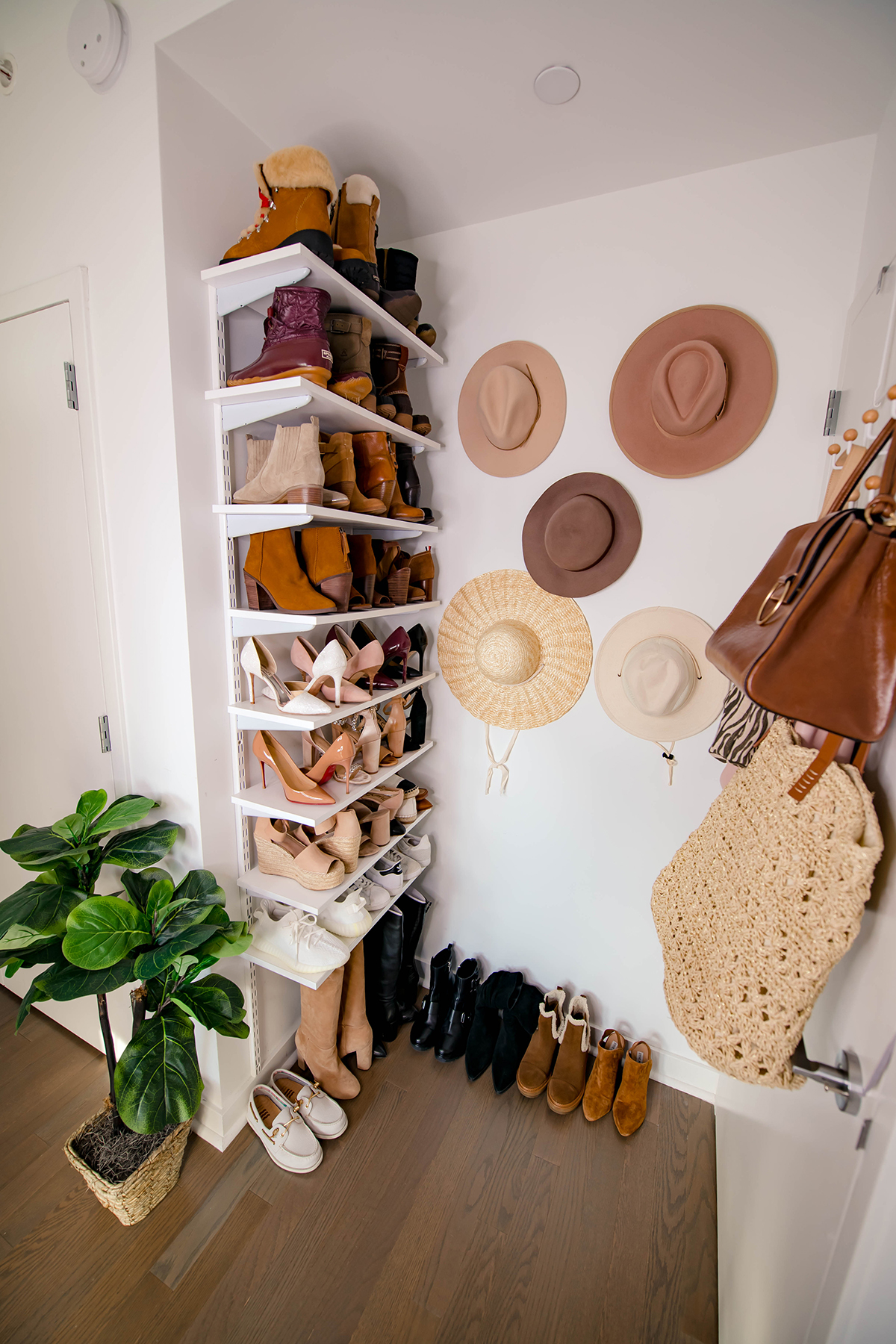 One of my favorite storage features in our last apartment were the custom shoe shelves Nick installed for me in our bedroom. My "shoe wall" as I liked to call it, was a complete game changer in helping me keep my footwear organized in a small space. I knew I wanted to recreate something similar when we moved into our new apartment in Jersey City and settled on an unused wall at the entry of our second bedroom (that will soon double as a nursery!)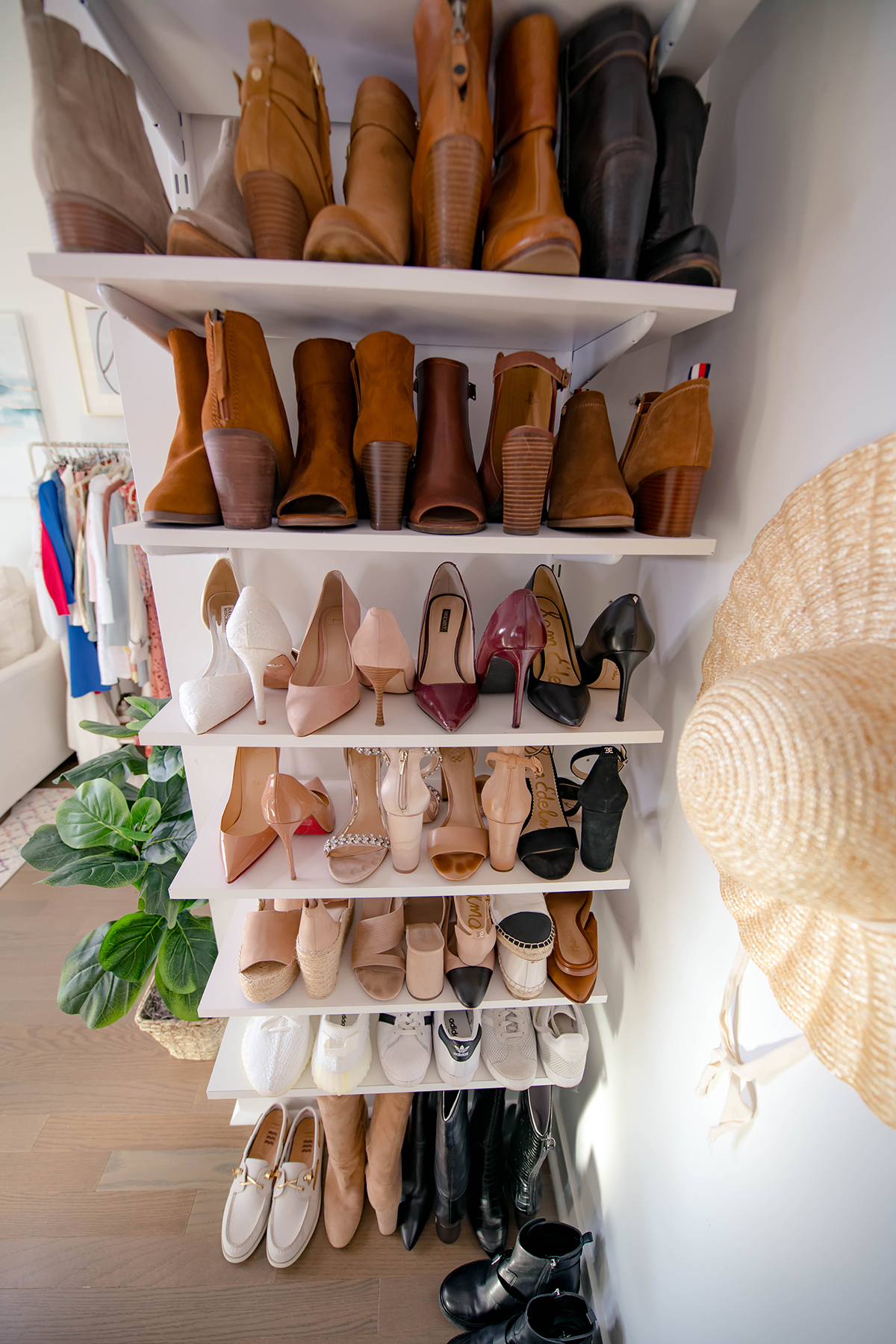 It's a bit smaller than my last shoe wall, but that's okay because we have so much more closet space in this apartment. I essentially use these shelves to keep my most-worn shoes, while pairs  I don't wear as frequently are stored in my closet. I love how it turned out and that we were able to turn an awkward small entry space into a functional area for storing my accessories.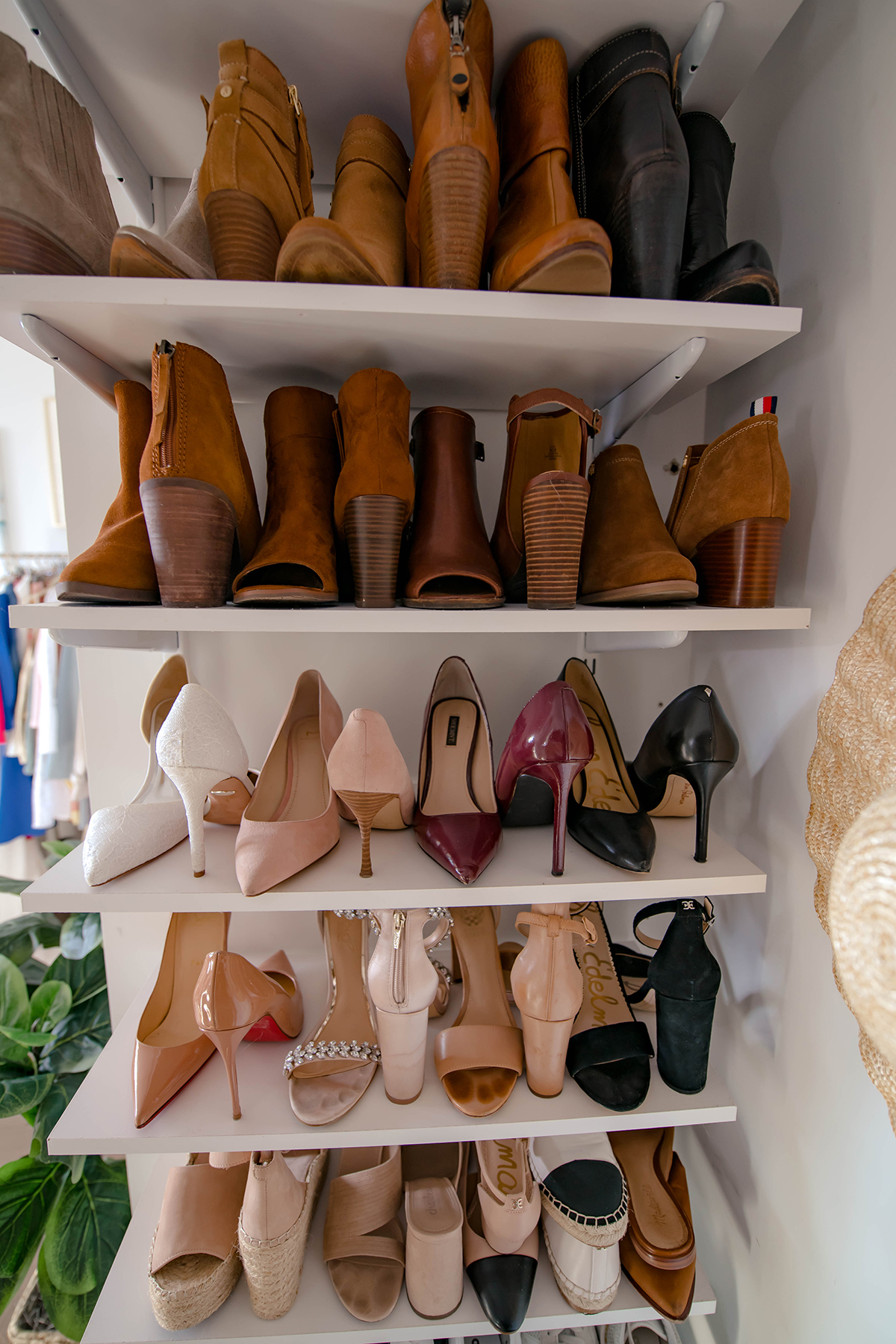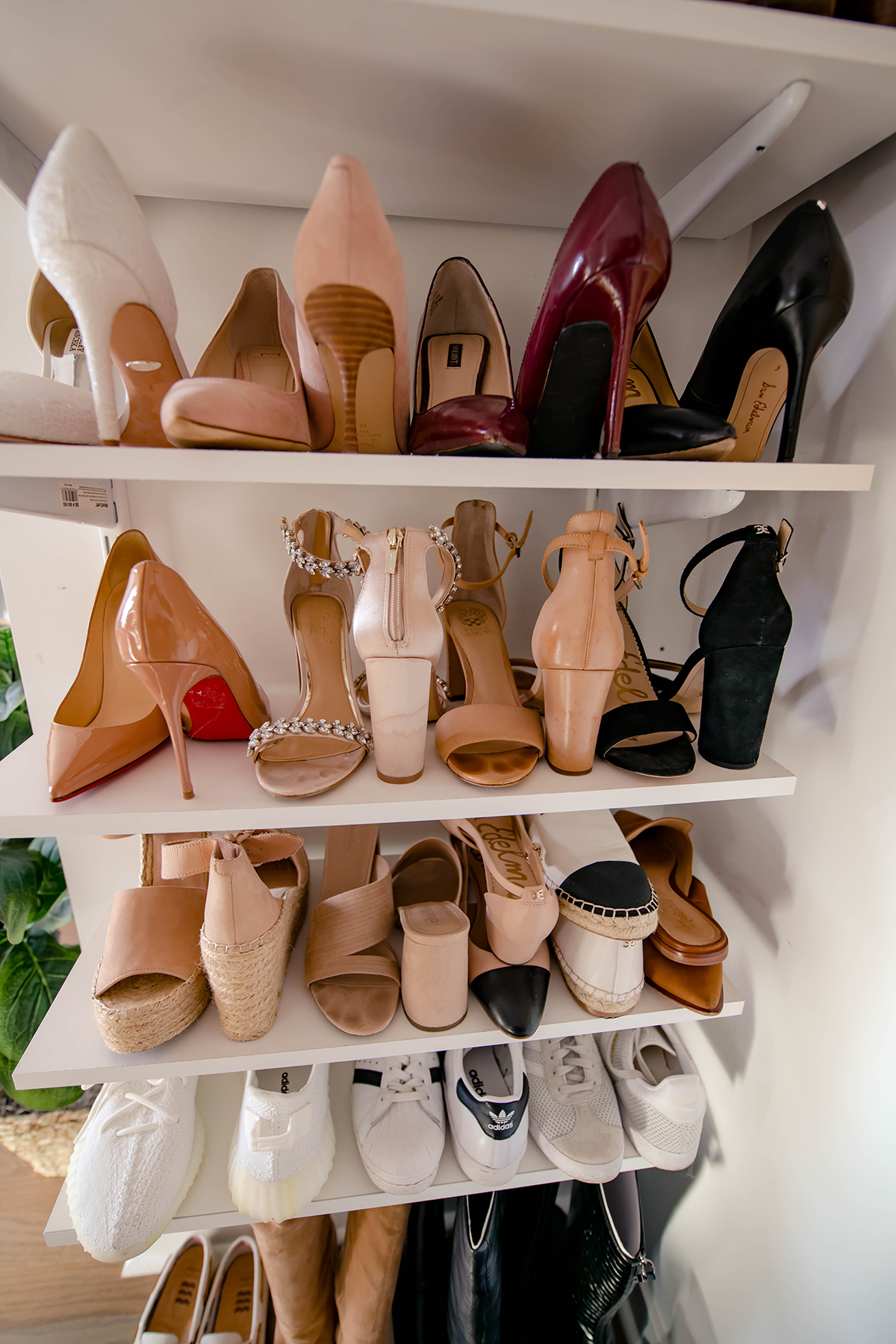 SHOP MORE SHOES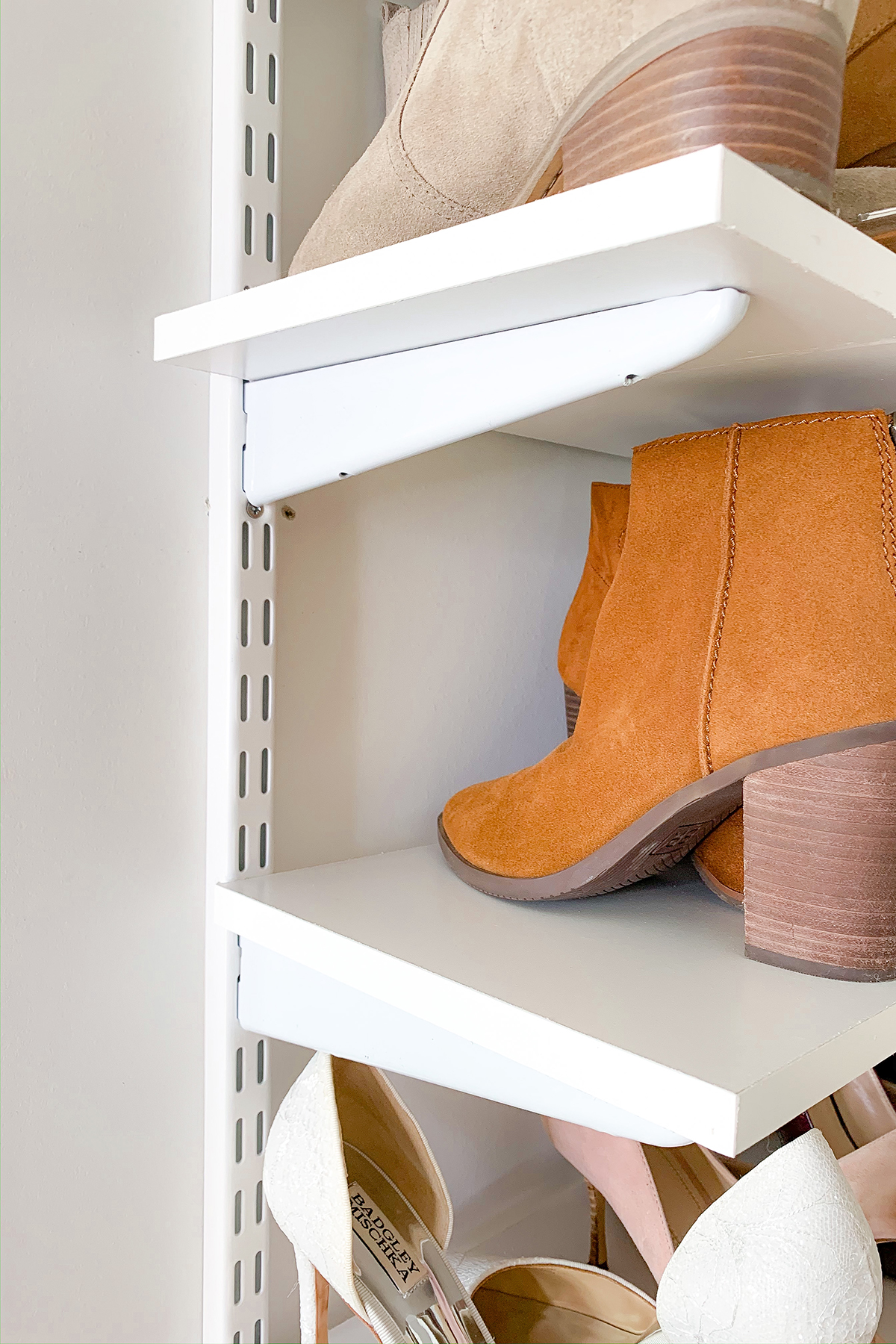 HOW TO HANG SHOE SHELVES
Installing shelving like this is relatively simple and inexpensive. I think we spent less than $100. You don't need many supplies either– just a drill, screws, wall level and the items I listed below. I would recommend getting all the dimensions of the wall where you plan on hanging the shelving (height/width/depth) and making your way to a local hardware store like Home Depot or Lowes.
I'm not going to pretend like I'm an expert on home improvement, so instead of me trying to explain how to hang up these shelves, I'd recommend reading this article. It explains the process and then some. If installing shelving like this feel intimidating, you can always hire a Task Rabbit to do it for you. Also most hardware stores offer installation services for an extra fee. If I didn't have a husband that was handy, I'd definitely be outsourcing help for something like this!
WHAT YOU'LL NEED:
2 Tracking Bars | These slotted metal bars need to be hung vertically and parallel on the wall where you plan on hanging your shelves. You can find these in a variety of lengths at any hardware store.
Floating Shelves | Similar to the slotted metal bars, you can find floating wood shelves in a variety of colors and lengths at any hardware store.
Shelf Brackets (2 per shelf) | These are what will hold and anchor your shelves to the tracking bars. What's great about these brackets is they can be moved and adjusted depending on where you want to place your shelves on the bars and the height of your shoes.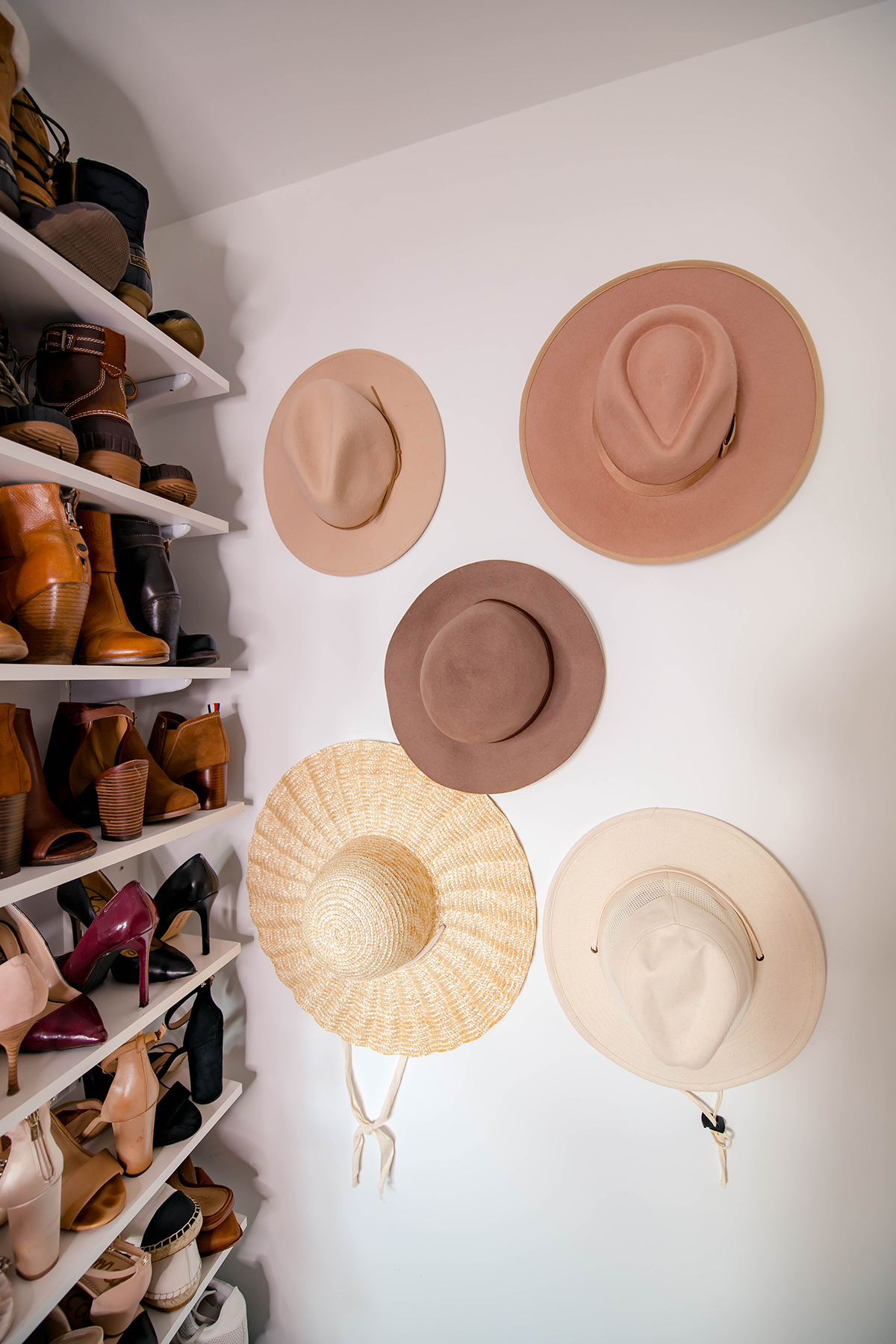 Now let's talk hats! I don't know why it didn't occur to me sooner that I should just hang my hats on a wall. It's not as if this is a new idea– I've seen it all over Pinterest and Instagram. Maybe I just needed to find the right space?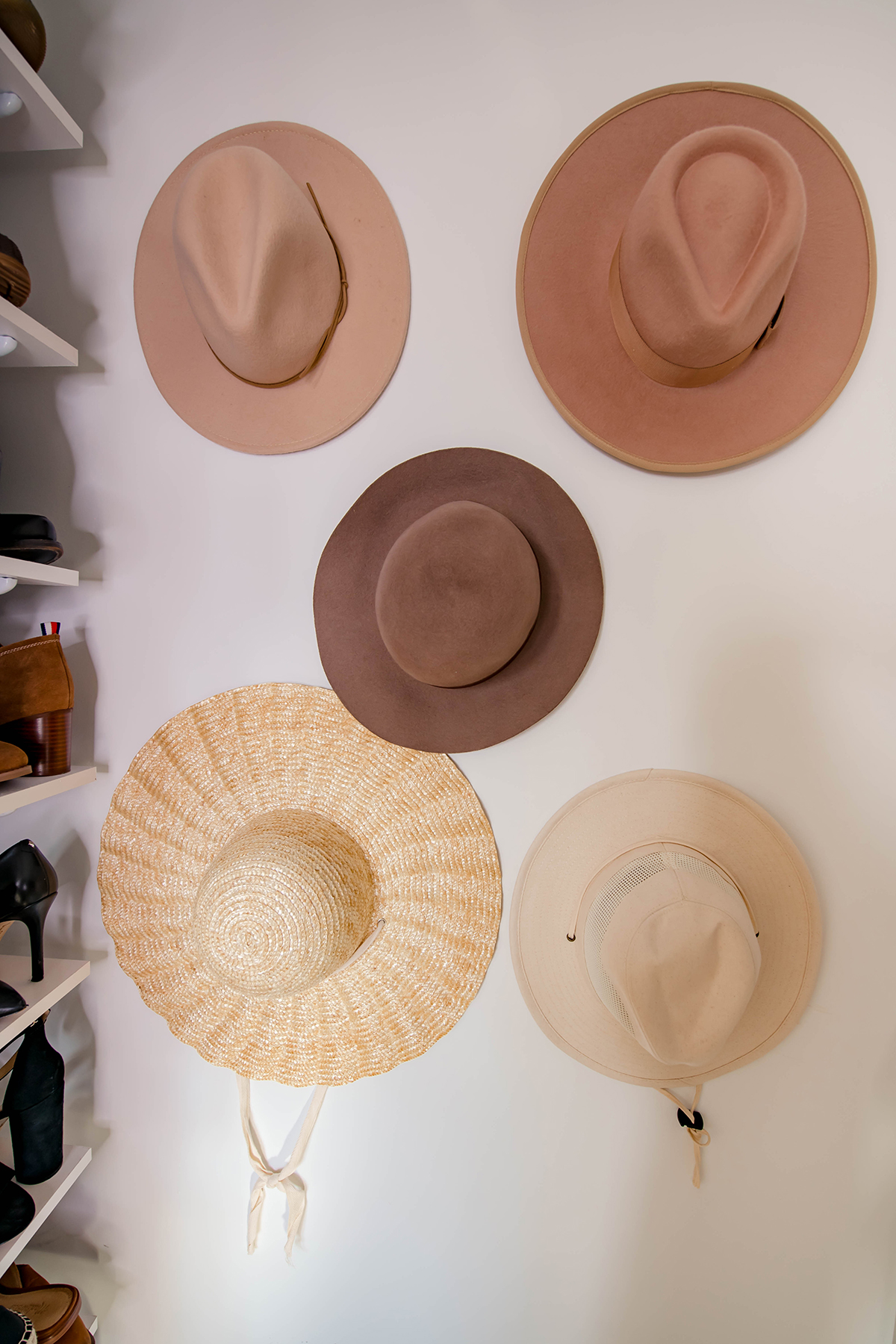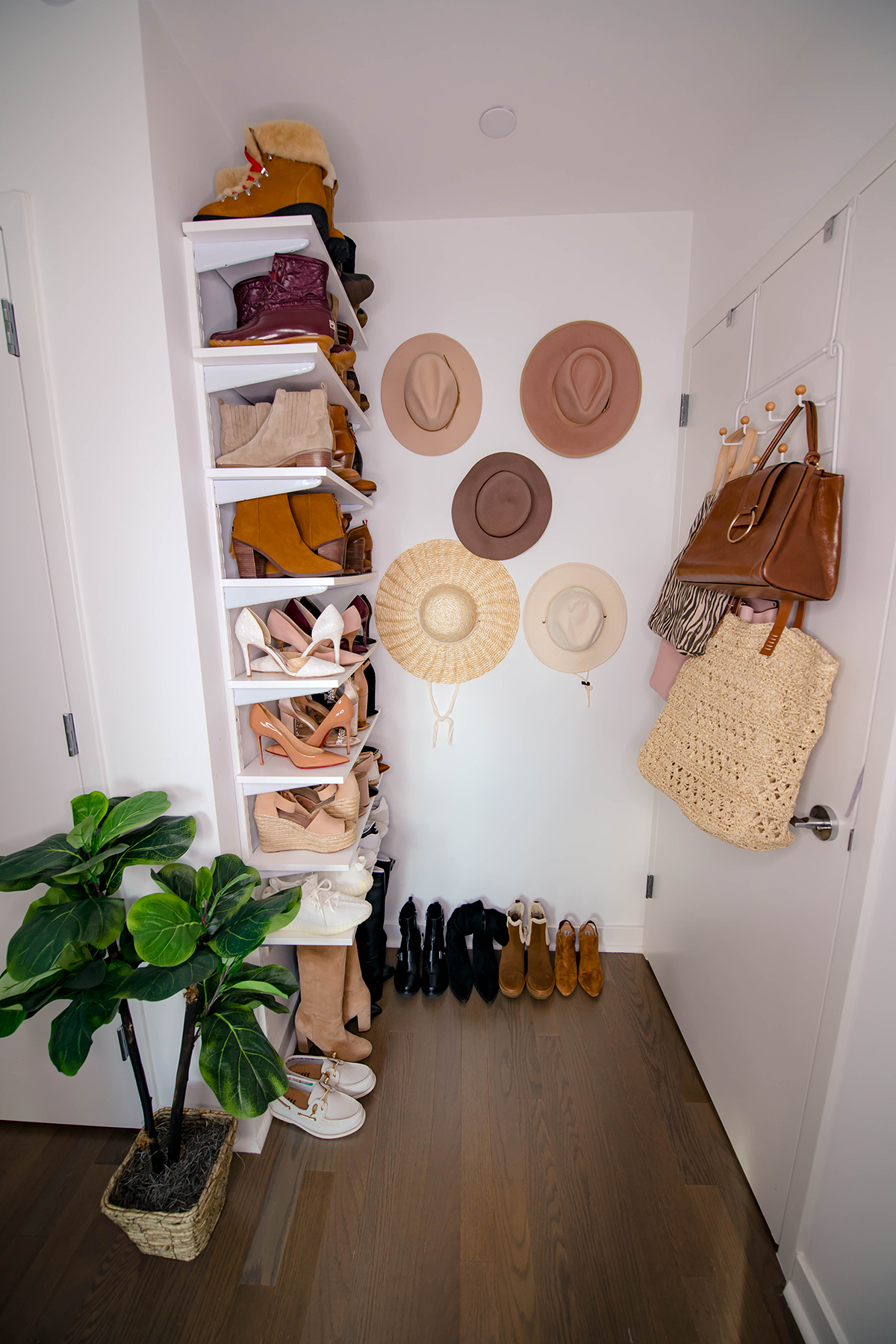 While my shoe shelves have been up for a few months now, just last week Nick helped me find a new home for my ever-growing stack of hats that were smushed together on a closet shelf. As you can see, no fancy hooks or clips were needed! Just simple screws or nails hammered into the wall at an upward angle do the trick.
SHOP MORE HATS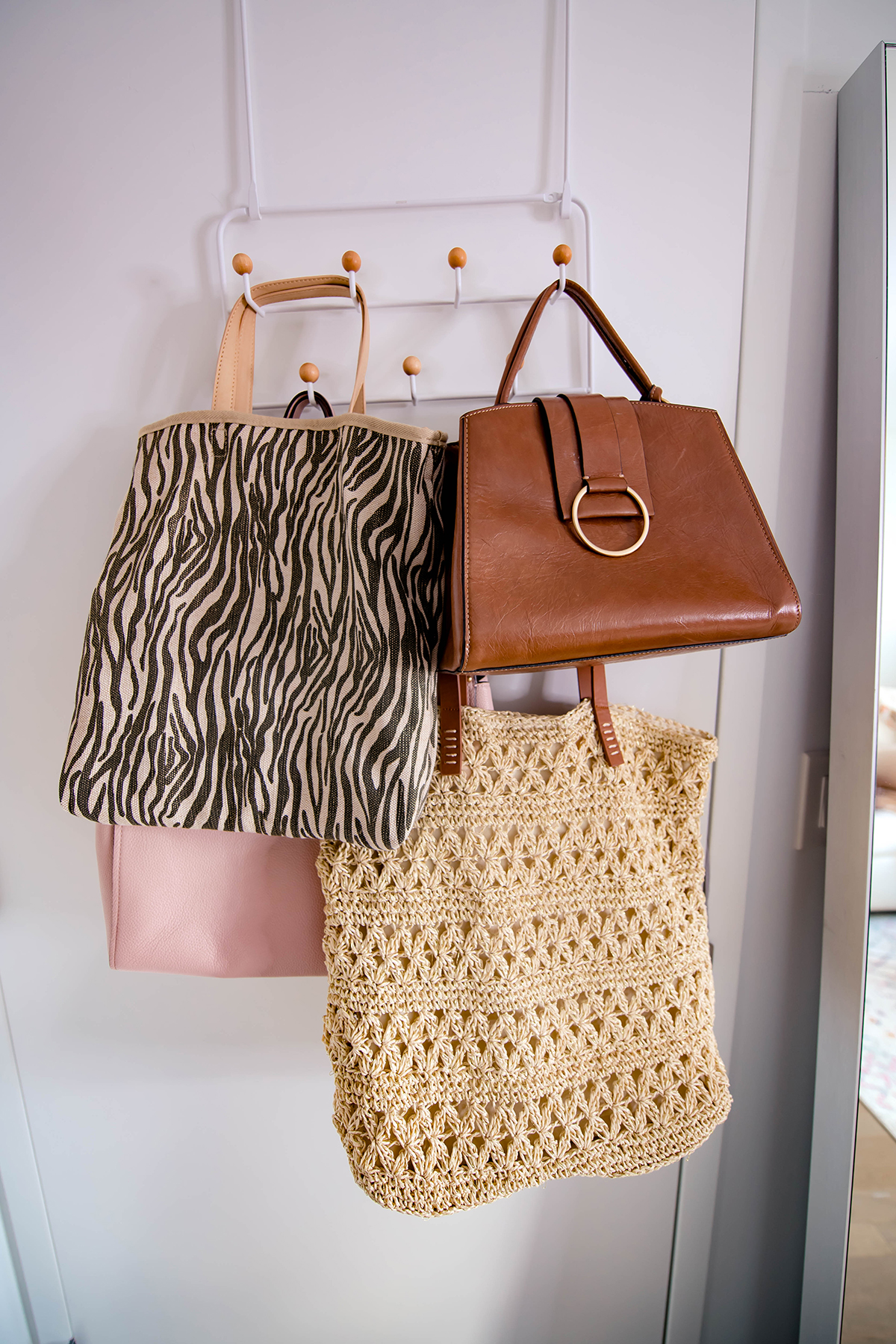 EASY STORAGE SOLUTION // Over the Door Organizer
Since maximizing storage space is always a goal when you live in an apartment, I added this organizer to the back of the bedroom door. Right now I use it for hanging larger totes and soft handle bags, but it could also work for scarves and coats too!
SHOP MORE BAGS

- Katie