Big thank you to Walmart for sponsoring this post!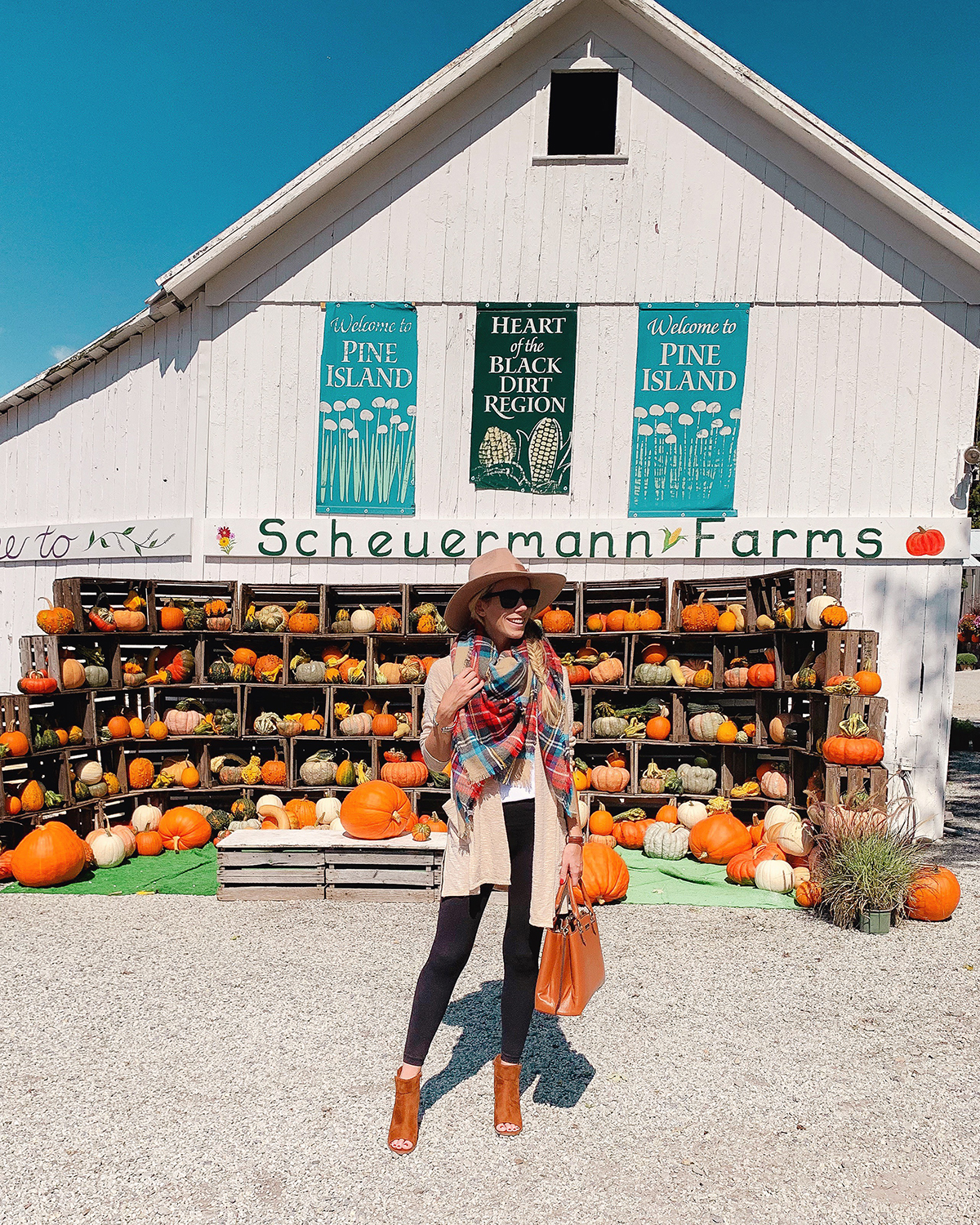 OUTFIT DETAILS // Long Cardigan | Blanket Scarf | Similar Leggings | Peep Toe Booties | Bag | Similar Sunglasses | Similar Hat
I can't tell you how much I'd been looking forward to having an excuse to ditch the city and head upstate! It's no secret fall is one of my favorite seasons… and for good reason! The cooler temperatures, wearing warm jewel tones and cozy layers, eating apple cider donuts, the anticipation of the holiday season— it just makes me so happy!
For the last two years in September Nick and I have made a point to take at least one day trip to go apple picking and wine tasting. Last Sunday we followed tradition and headed to a few of our favorite orchards. It was the perfect way to kick off Autumn!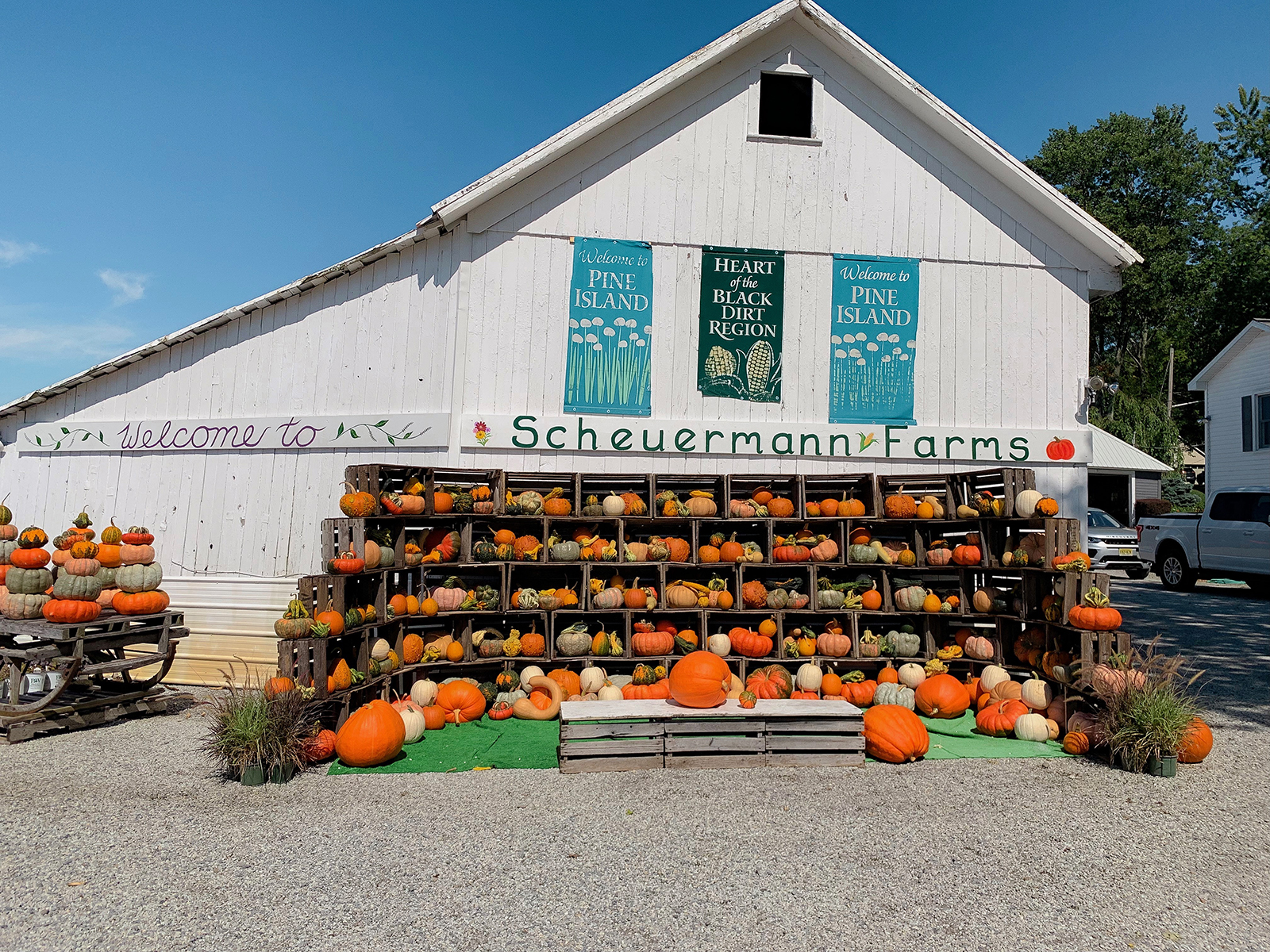 We have a habit of always going to the same spots (I mean when you find a place you like right?) but we decided to switch things up and head to the town of Warwick, NY first. There are a bunch of farms, cider mills and wineries here all within a close vicinity. It took us about 1.5 hours to drive there– not bad! We first stopped at Ochs Orchard where we picked up fresh cider donuts and some local veggies. Then we headed on to Warwick Valley Winery & Distillery for lunch and drinks. I'll be honest: we weren't huge fans. The food and beer was great, but it was so crowded and you had to pay to park. There was also not nearly enough seating and tables for everyone there and while the property itself was beautiful, I was kinda bummed not to see any fall decor or pumpkins. I mean, isn't the reason most people go to somewhere like this is for the fun photo opps?
After we finishing eating we dipped out pretty quickly to head a little farther north to our go-to orchard and winery (I talk all about it in this post!) From there we spent the next few hours doing all the fall fun. It was heavenly!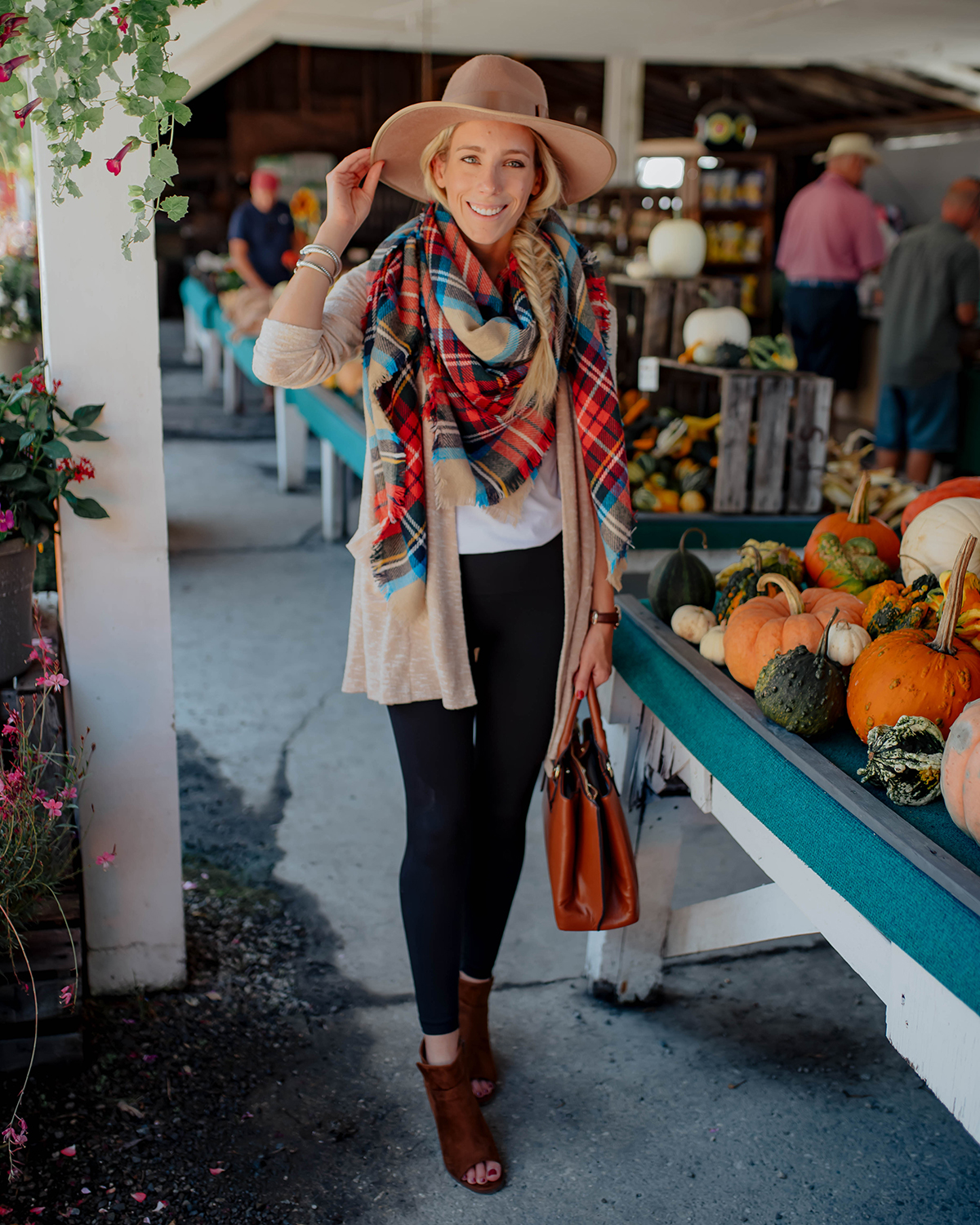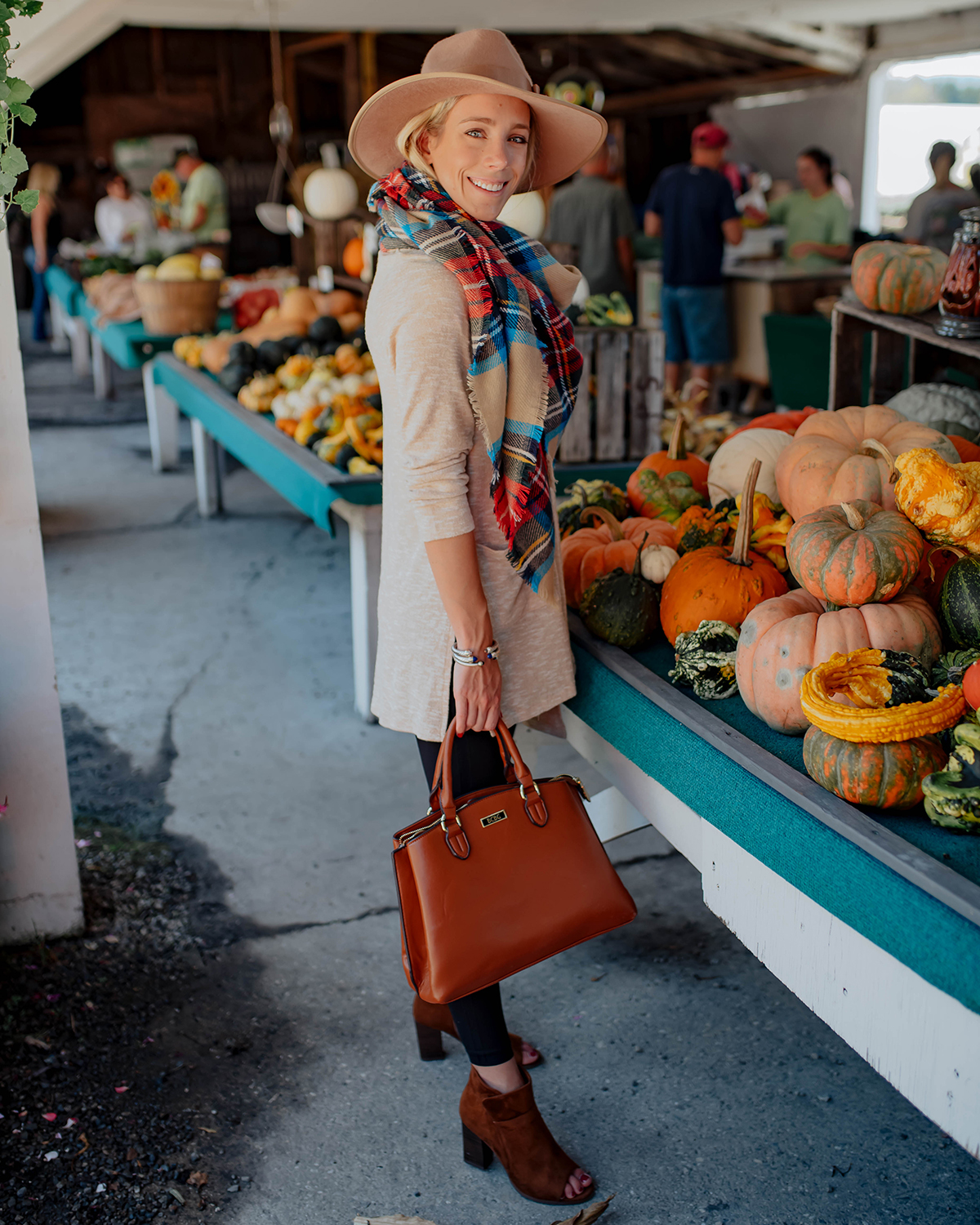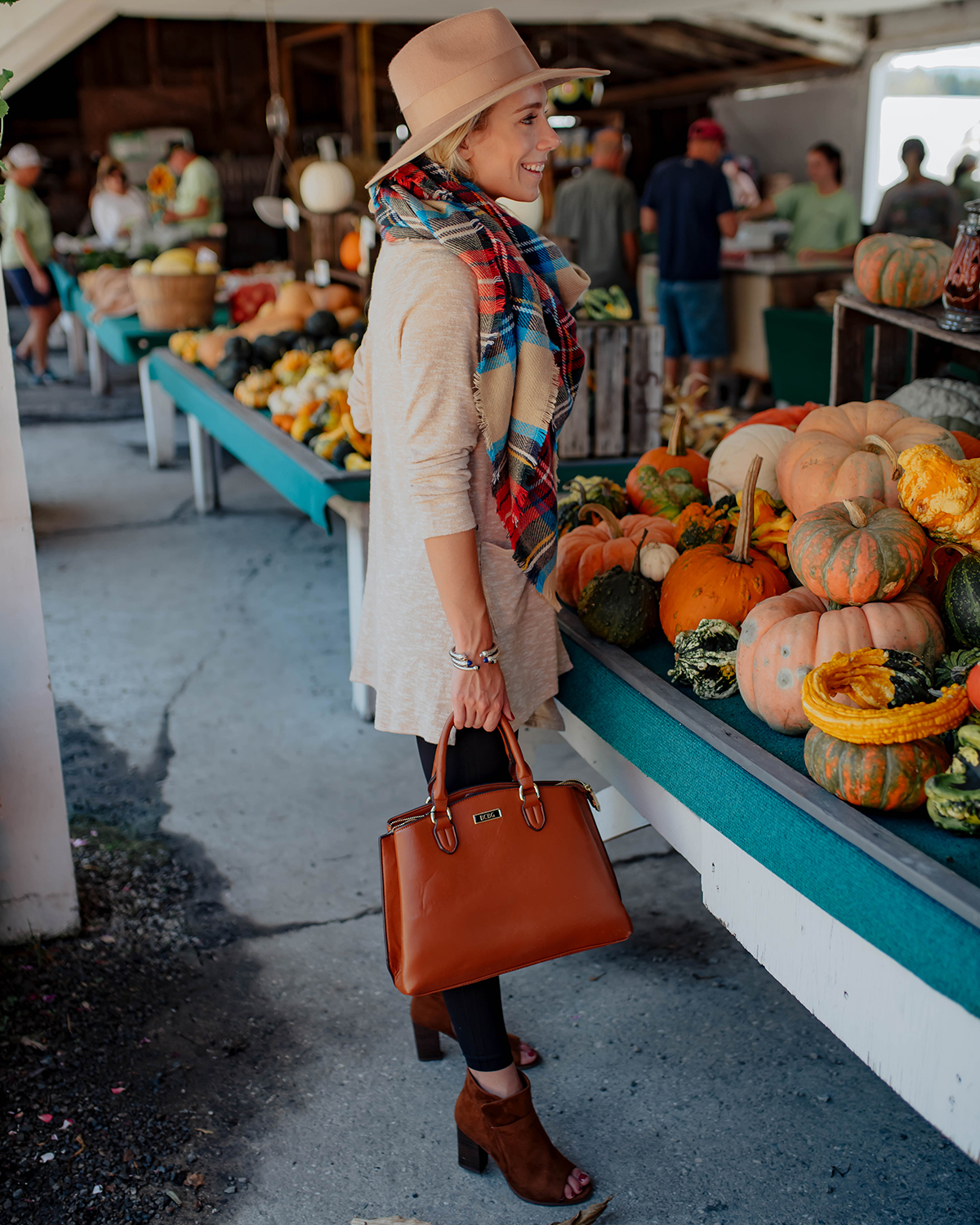 OUTFIT DETAILS // Long Cardigan | Blanket Scarf | Similar Leggings | Peep Toe Booties | Bag | Similar Sunglasses | Similar Hat
Let's talk outfits! I'm not going to pretend like what I'm wearing here is anything new or groundbreaking. It really doesn't get much more "basic" than a long cardigan and black leggings topped with a plaid blanket scarf LOL. But what I love most about this look is that everything I'm wearing was a budget find from Walmart.com! Yes, Walmart!
My cardigan and scarf were both $14 steals and my peep toe booties and bag were each $46! What I love most about all of these things is their versatility. The styling options are endless! I've probably worn the cardigan and booties 5+ times all with different outfits since buying it earlier this month. Walmart fashion for the win!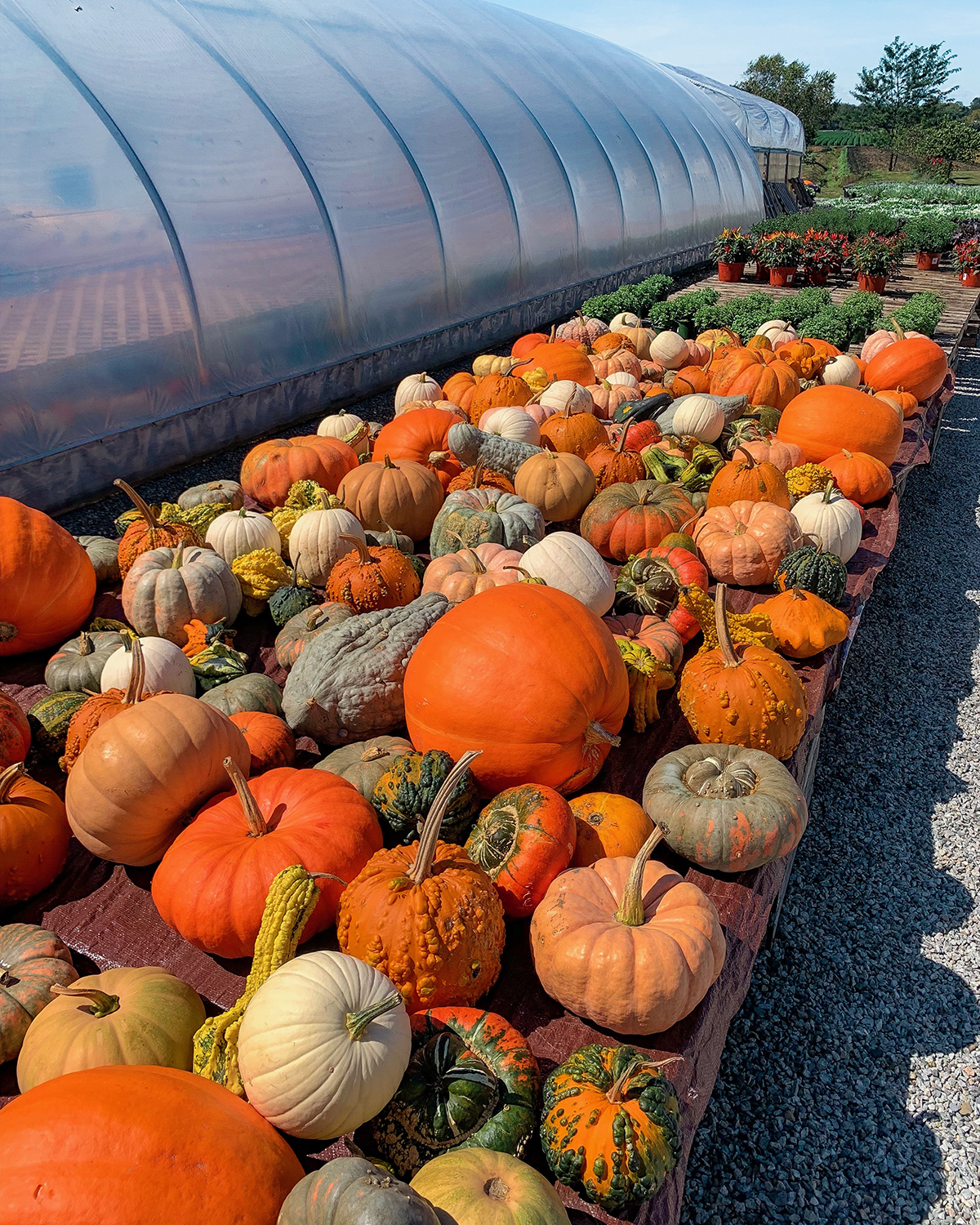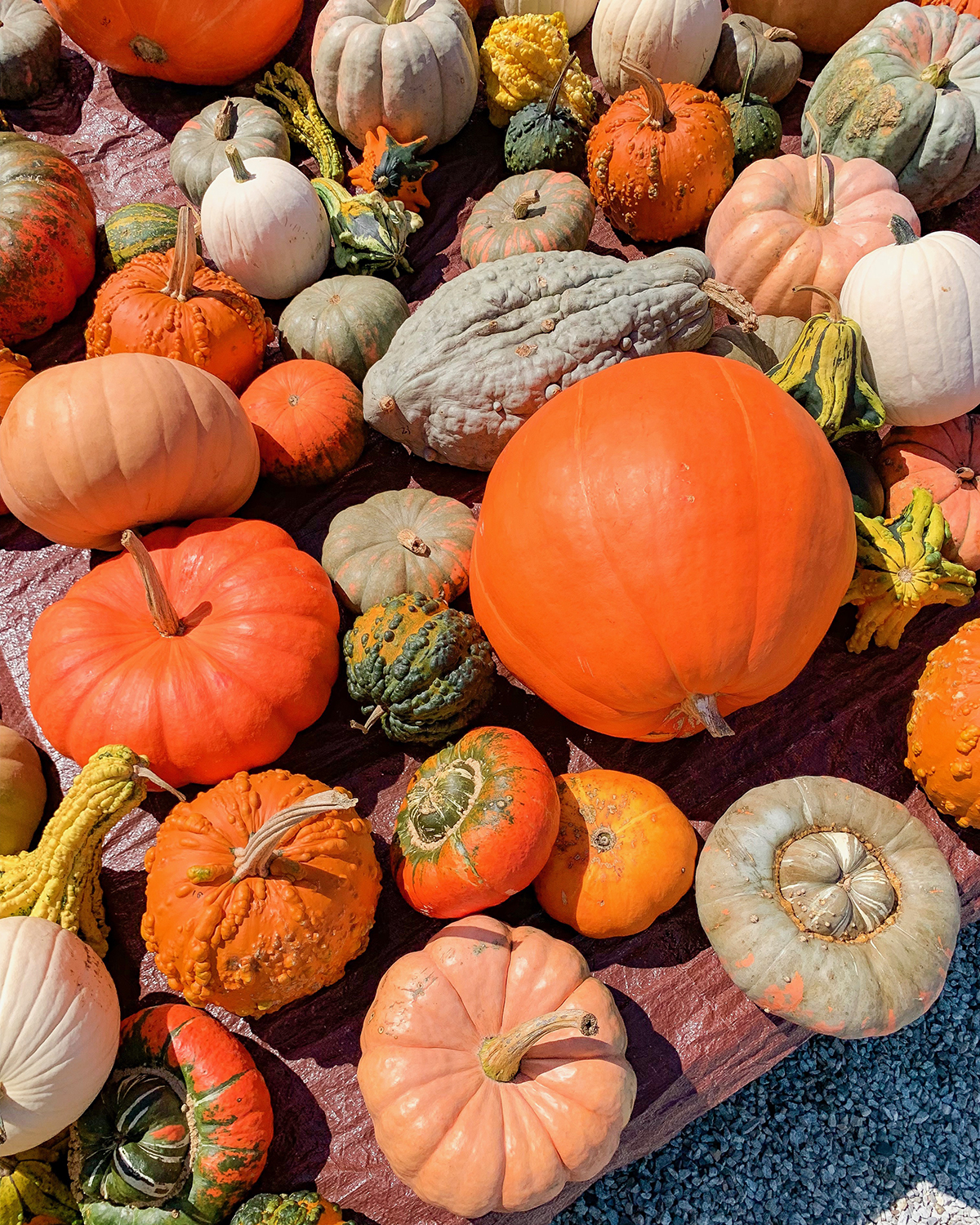 Side note: one silver lining to our crowded lunch at Warwick Valley Winery was stumbling on this gorgeous roadside farm in Warwick. It appeared to be family run and their veggie + pumpkin selection was INCREDIBLE. Just look at those pumpkins!!! We couldn't resist stopping for a few pictures and of course to buy a few things. I had to have this pumpkin!
- Katie