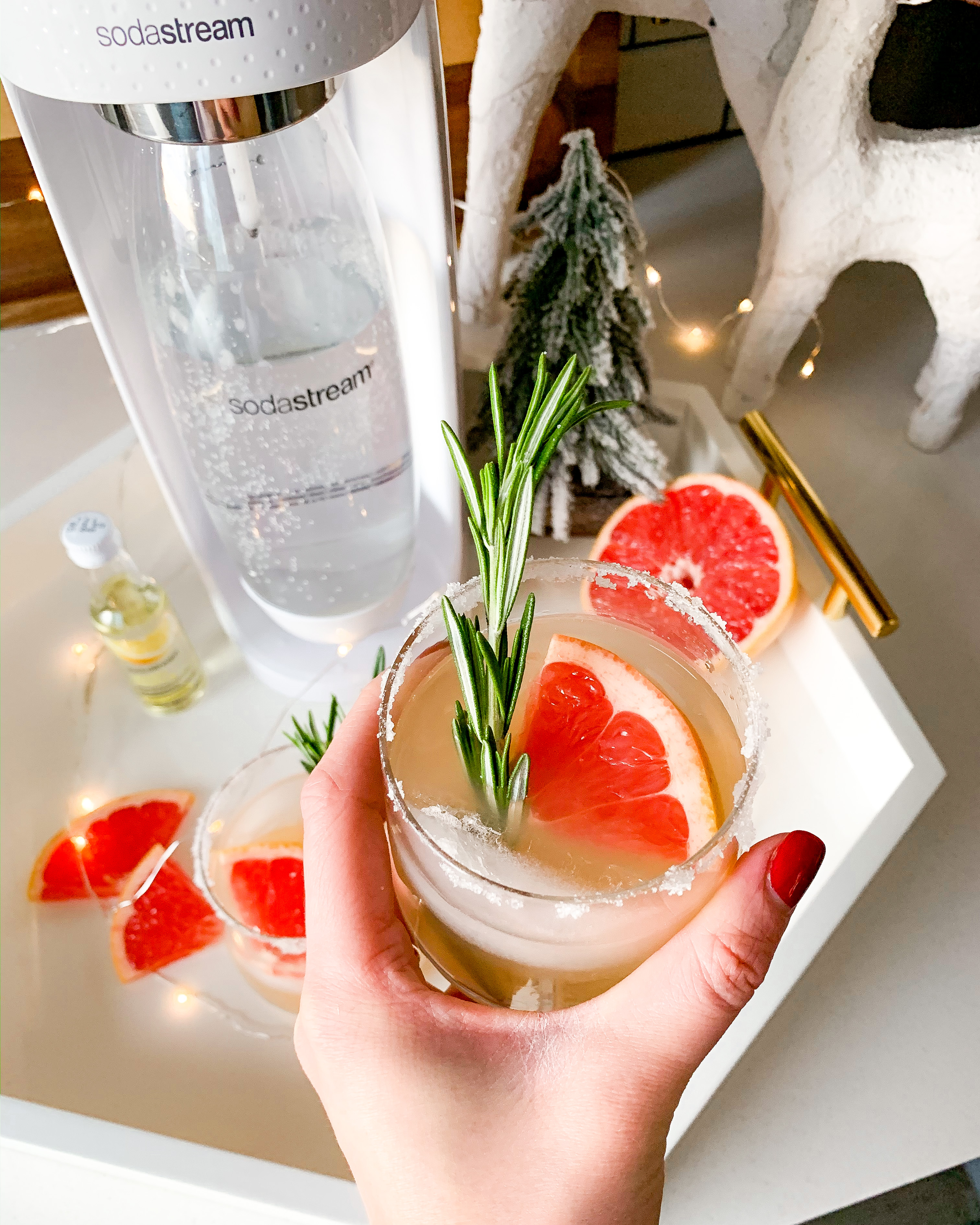 It's true. I do drink cocktails other than margaritas!
I decided it was time to step out of my tequila and mezcal comfort zone and create something new with flavors and ingredients I don't typically use. I'm really happy with what I came up with: a sparkling grapefruit cocktail garnished with rosemary and a sugar rim. It's SO tasty and a total crowdpleaser. It's not too sweet so gals AND guys will enjoy it, plus it was incredible easy to make thanks to my new SodaStream Fizzi sparkling water maker. The homemade lemon-infused water adds such a refreshing touch!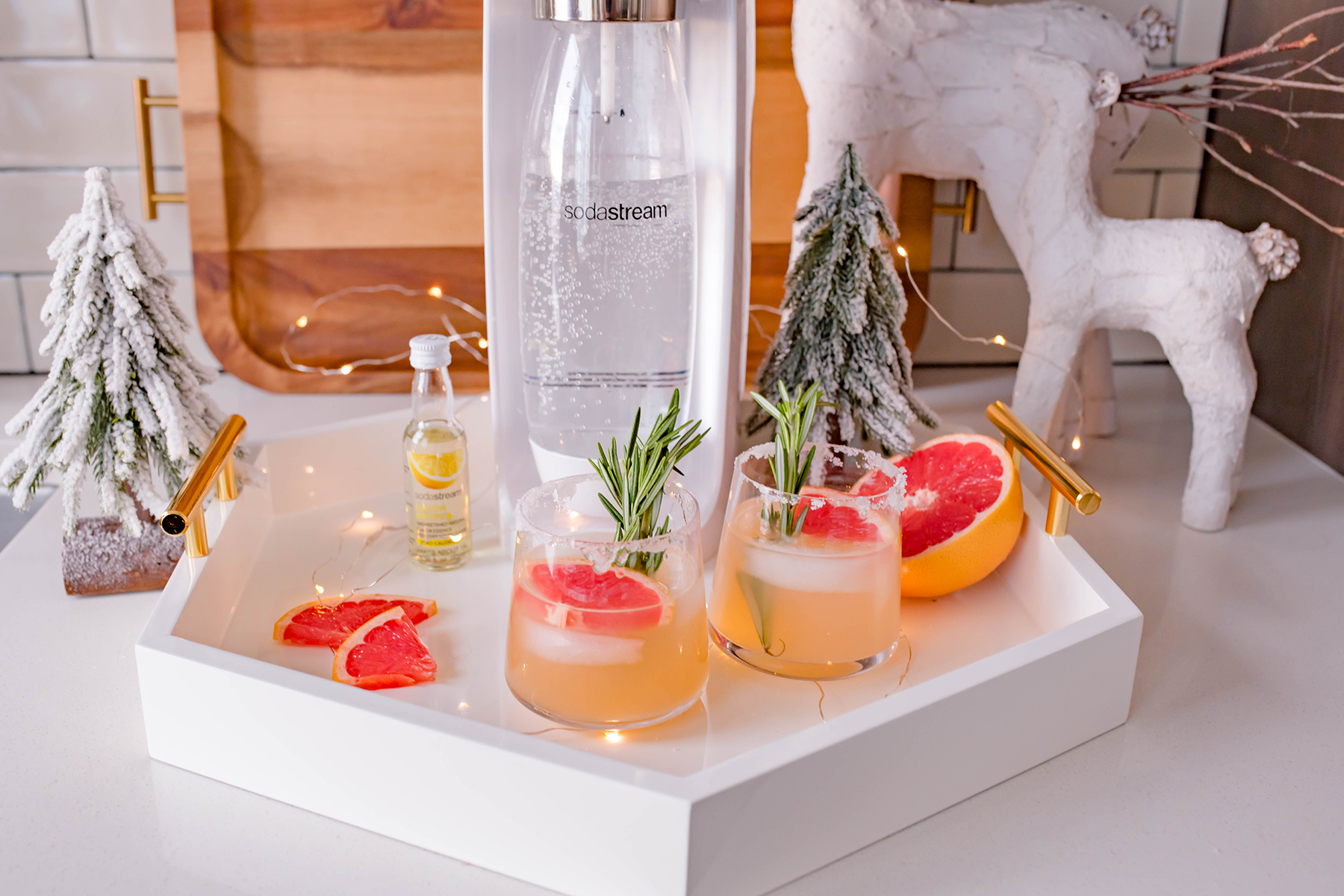 PRODUCTS MENTIONED // SodaStream Fizzi Sparkling Water Maker | SodaStream Fruit Drops | Tumbler Glasses | White Tray
Let's first talk about my SodaStream. I've contemplated getting one for years since sparkling water is pretty much all I drink (no soda or juice for this chick anymore.) Nick has always said to me, "I don't understand why you buy canned water when you can save so much money making it yourself?" I'll admit the man had a good point, but the idea of giving up precious counter space for another appliance is what kept me from pulling the trigger… Until now.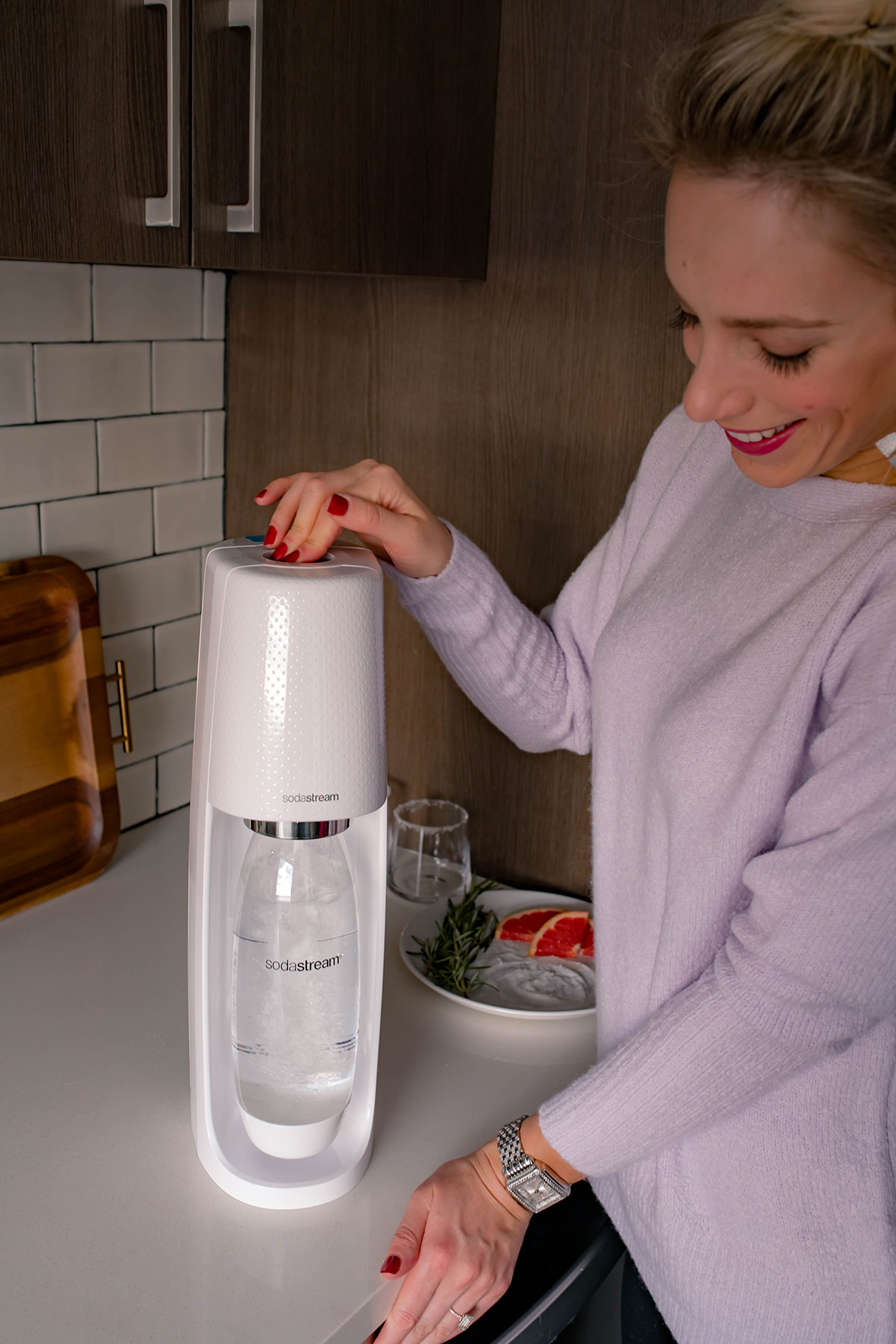 I was shocked when I unboxed my SodaStream Fizzi to see how little it was. It's less than half the size of my coffee machine and it doesn't even need to be plugged it in. SodaStreams are powered by CO2 and each machine comes with a cylinder that screws into the back– no electricity needed! Knowing I could easily move it around my kitchen or store it away in a cabinet is what ultimately convinced me I needed a SodaStream for myself. It also weighs only 6 pounds!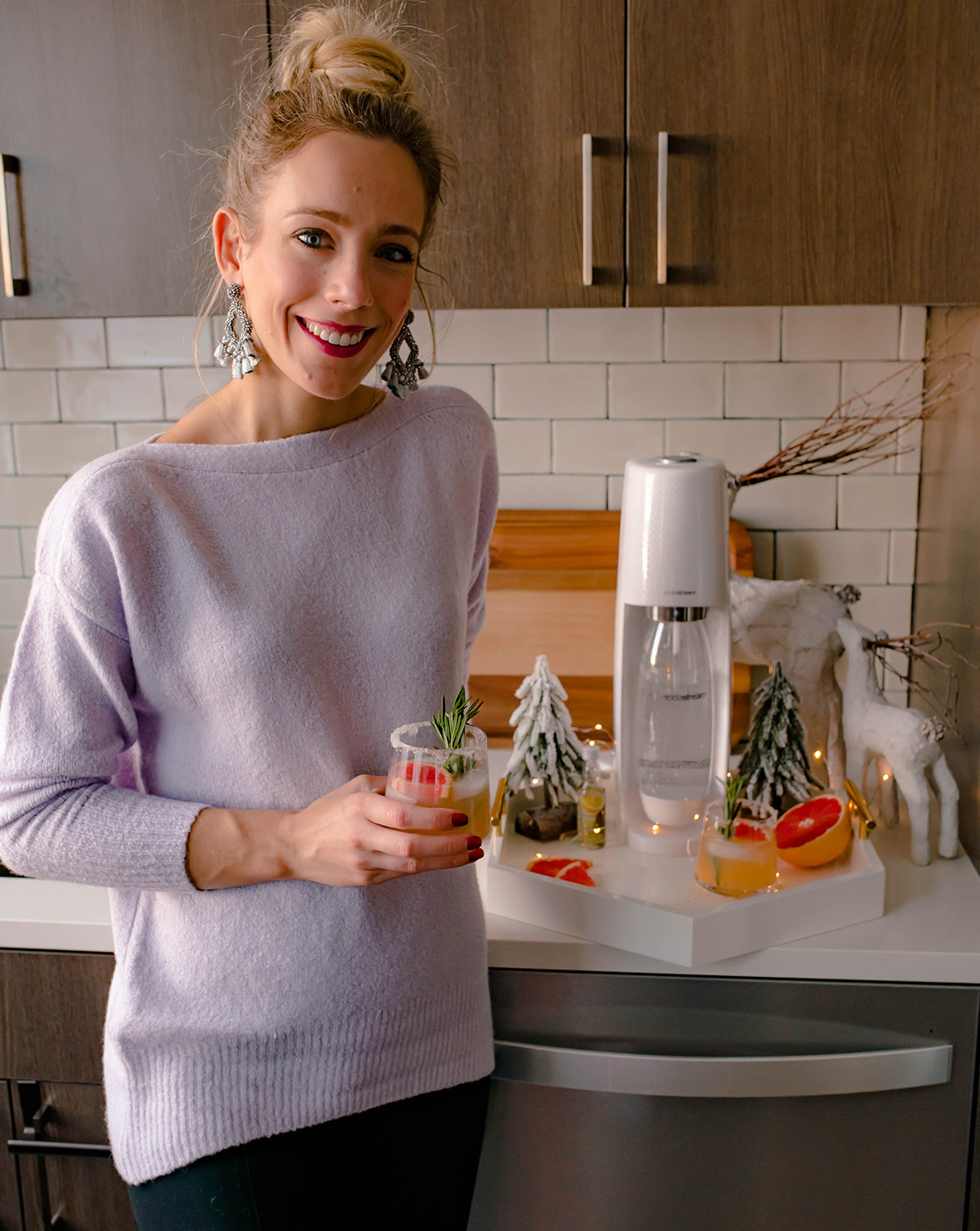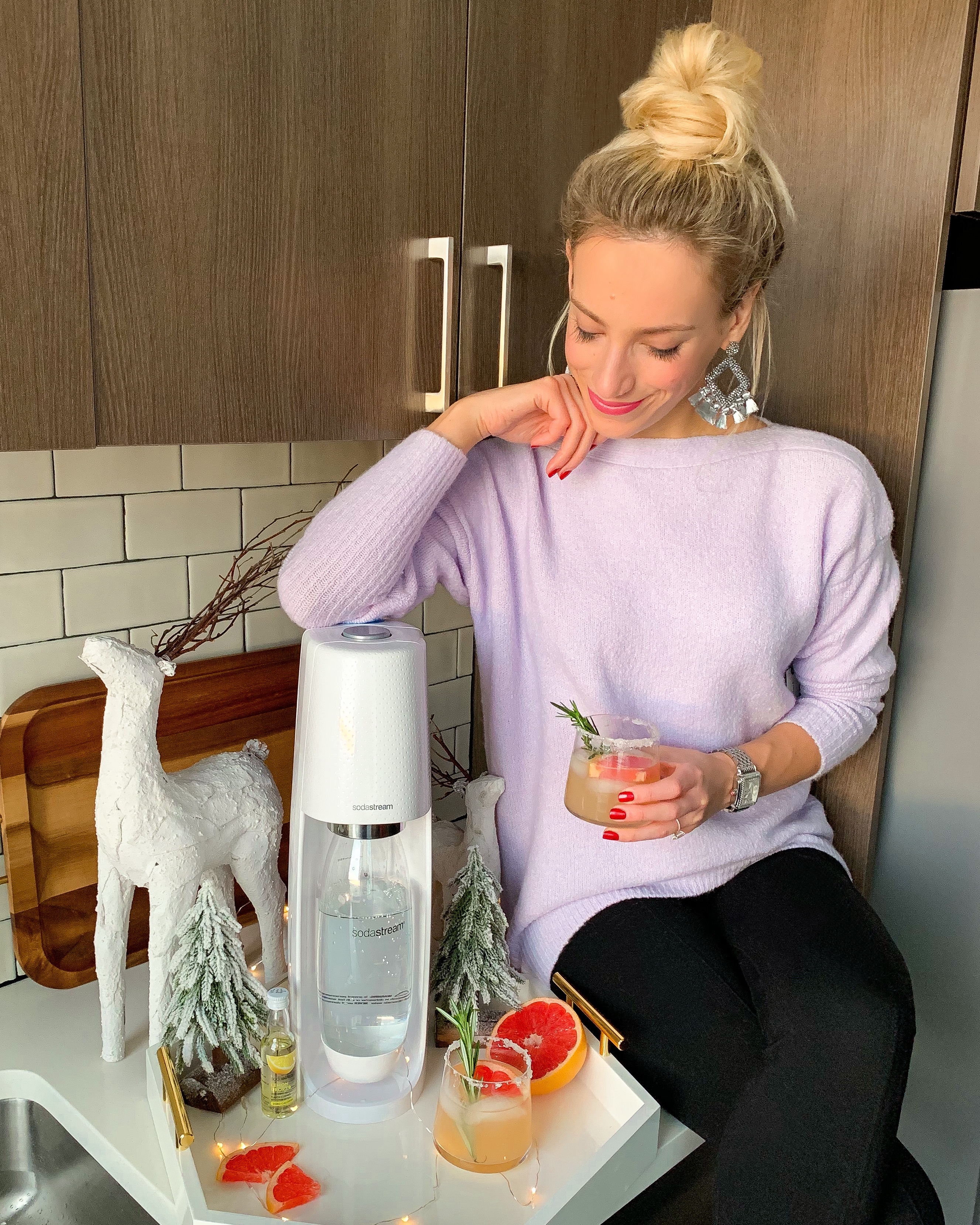 OUTFIT DETAILS // Anthropologie Sweater | Statement Earrings | Black Leggings | Michele Watch
If you have a sparkling water lover in your life, I highly recommend it as a holiday gift. There are three different SodaStream models ranging in price from $87 for the Classic Fizzi up to $159 for the Aqua Fizz Premium. I have the SodaStream Fizzi, which comes with all the essentials: a CO2 cylinder and a plastic carbonating bottle with lid. It's the perfect model for getting started with SodaStream because it's not too pricey and won't overwhelm your kitchen counter. I actually found it on sale here for just $59.99!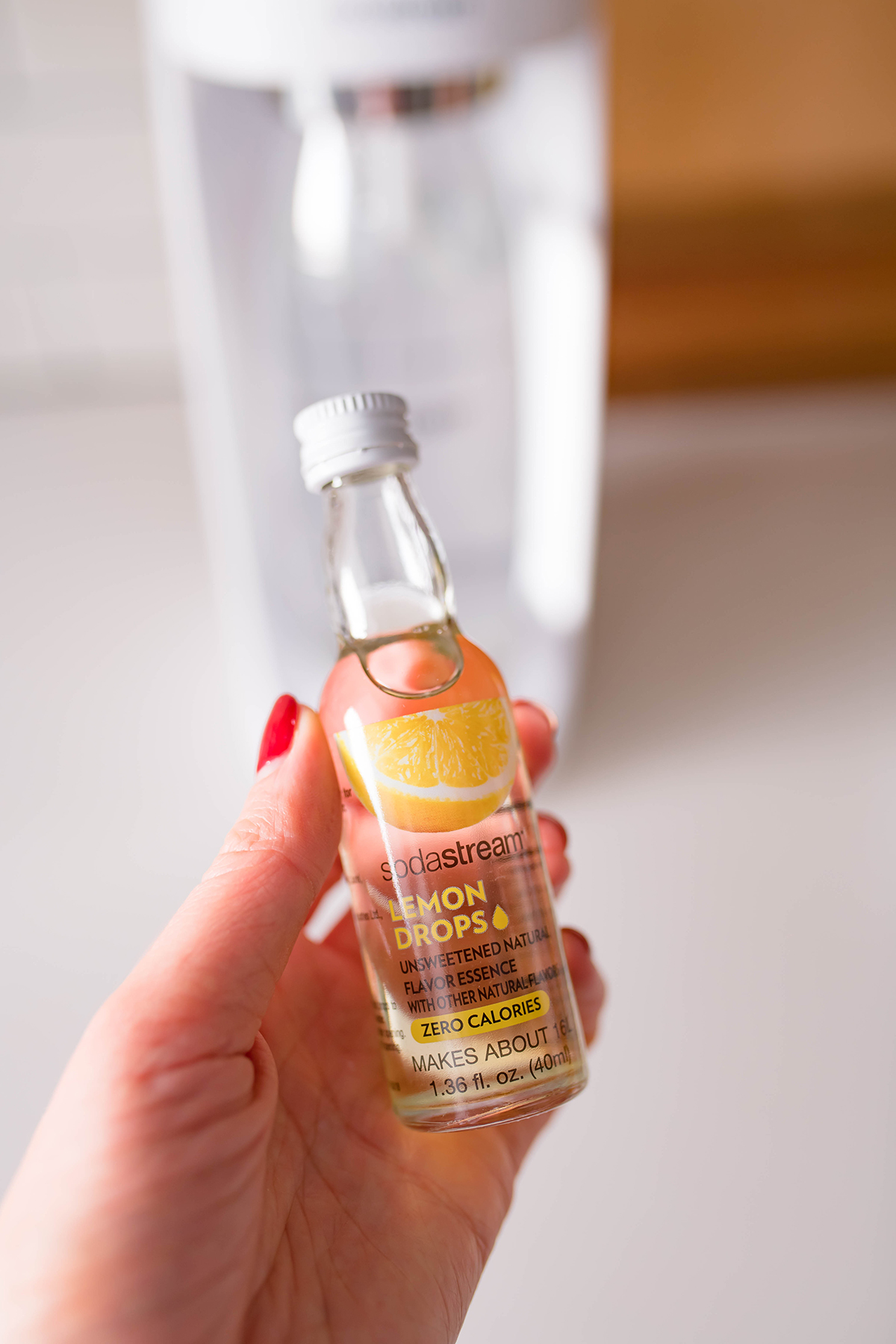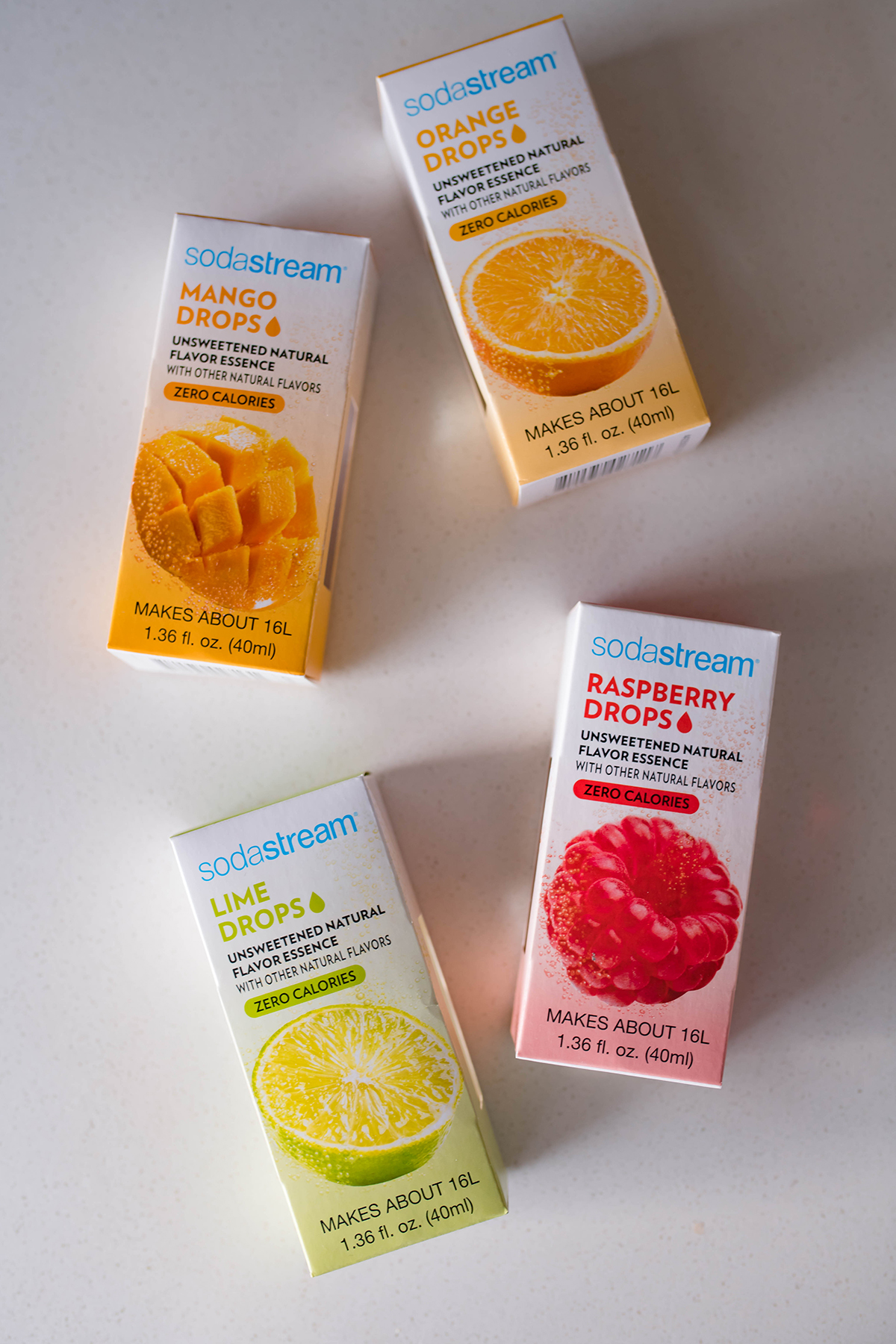 If you want to add flavor to your homemade sparkling water, you can purchase SodaStream fruit drops. I got this variety pack which includes a lemon, lime, raspberry, orange and mango concentrate. All you have to do is drop a 1/2 teaspoon to the carbonating bottle prior to adding CO2. The drops are made with all-natural flavors and contain zero calories!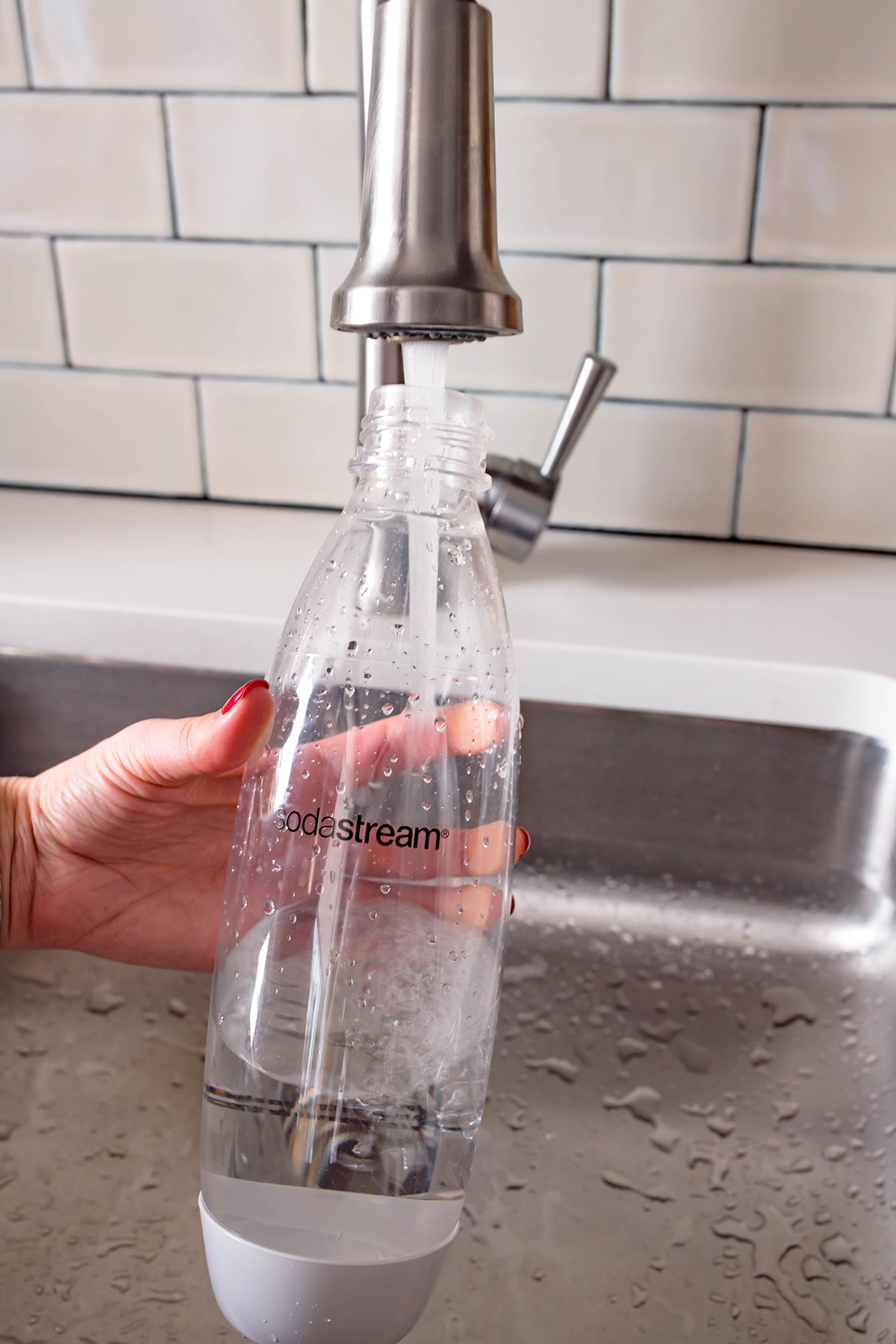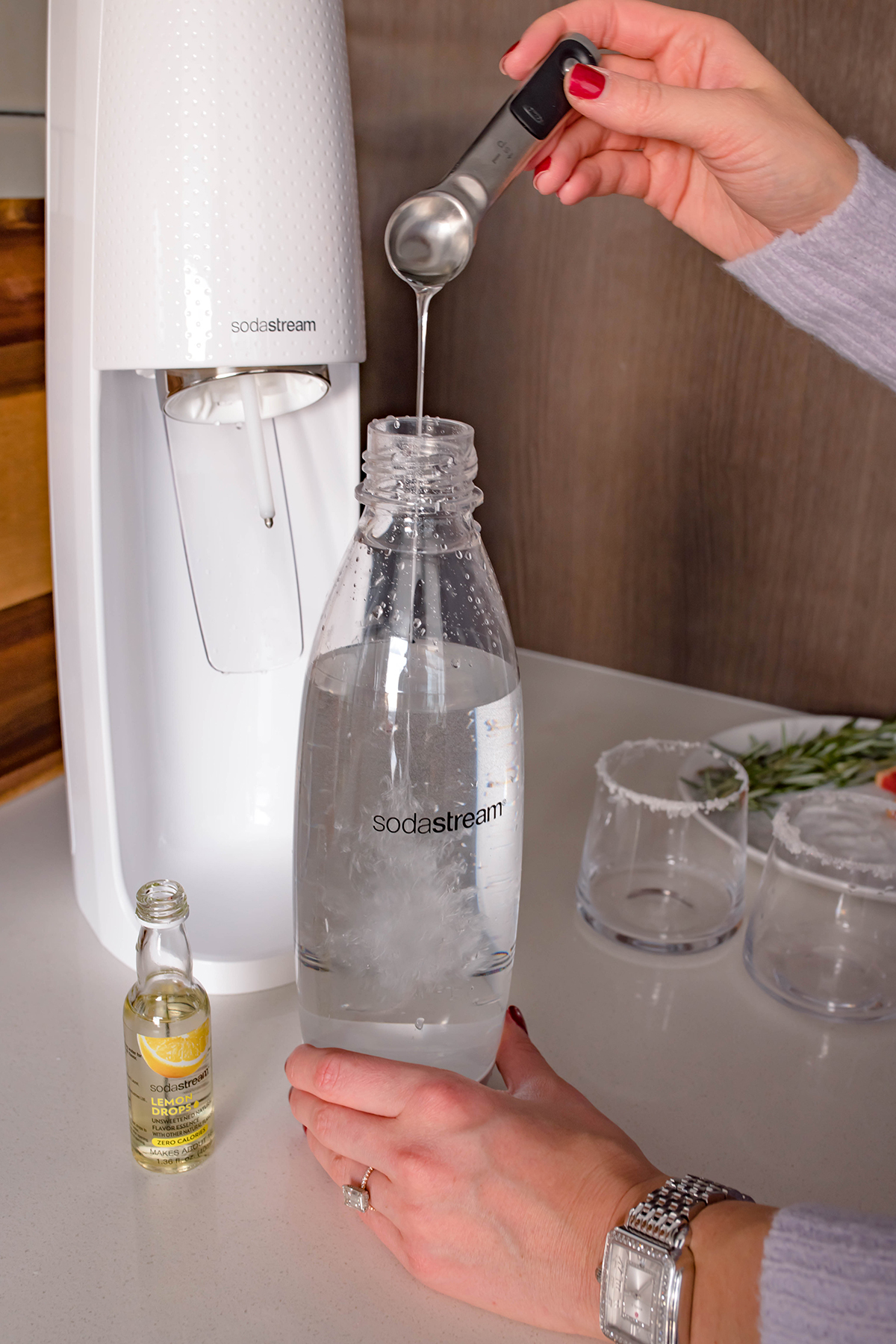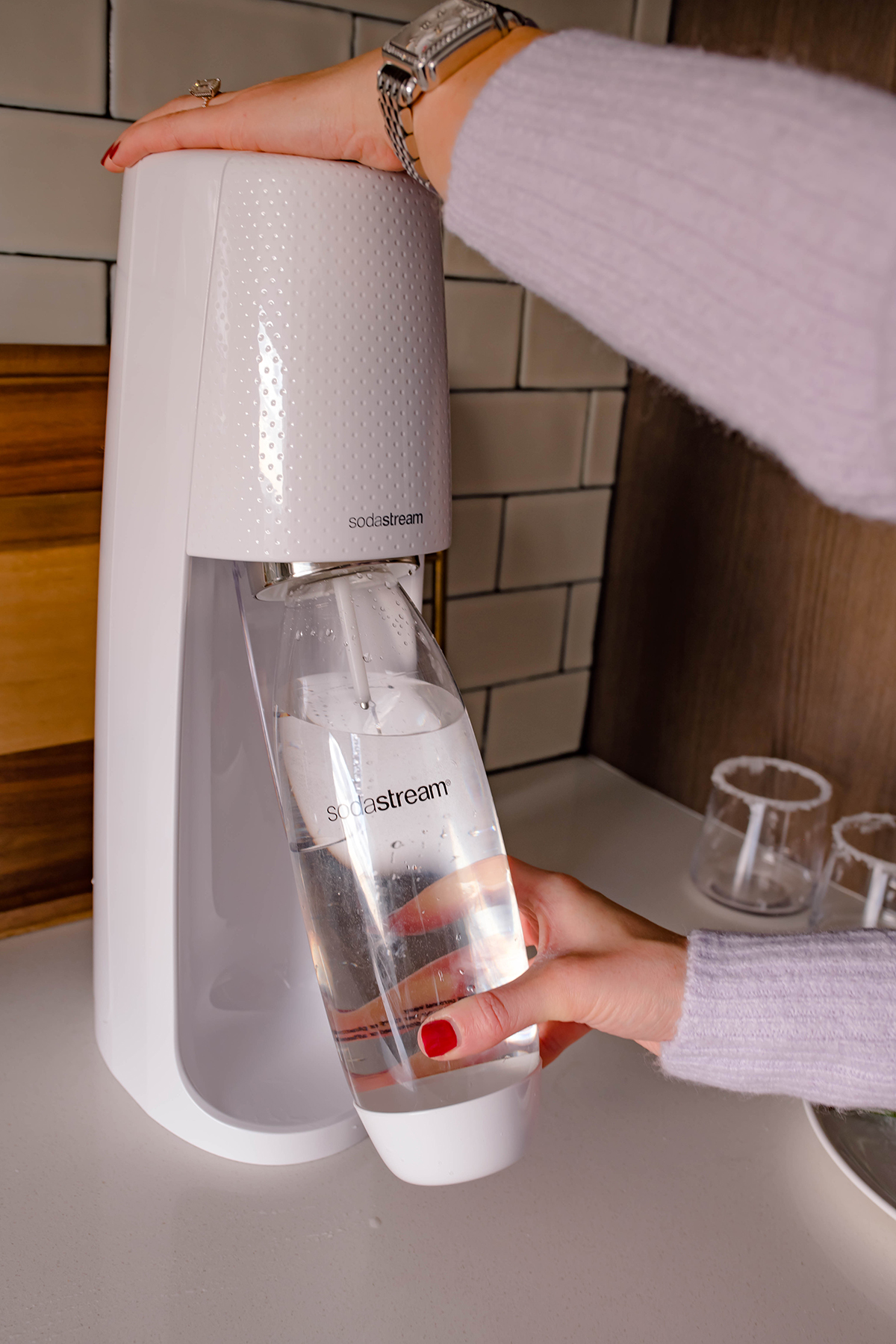 Now about that cocktail… Here's how to shake one up at home! I made this recipe for one drink, however I do think it could be made in bulk as a punch. I would suggest just waiting to add the sparkling water until you are ready to individually serve!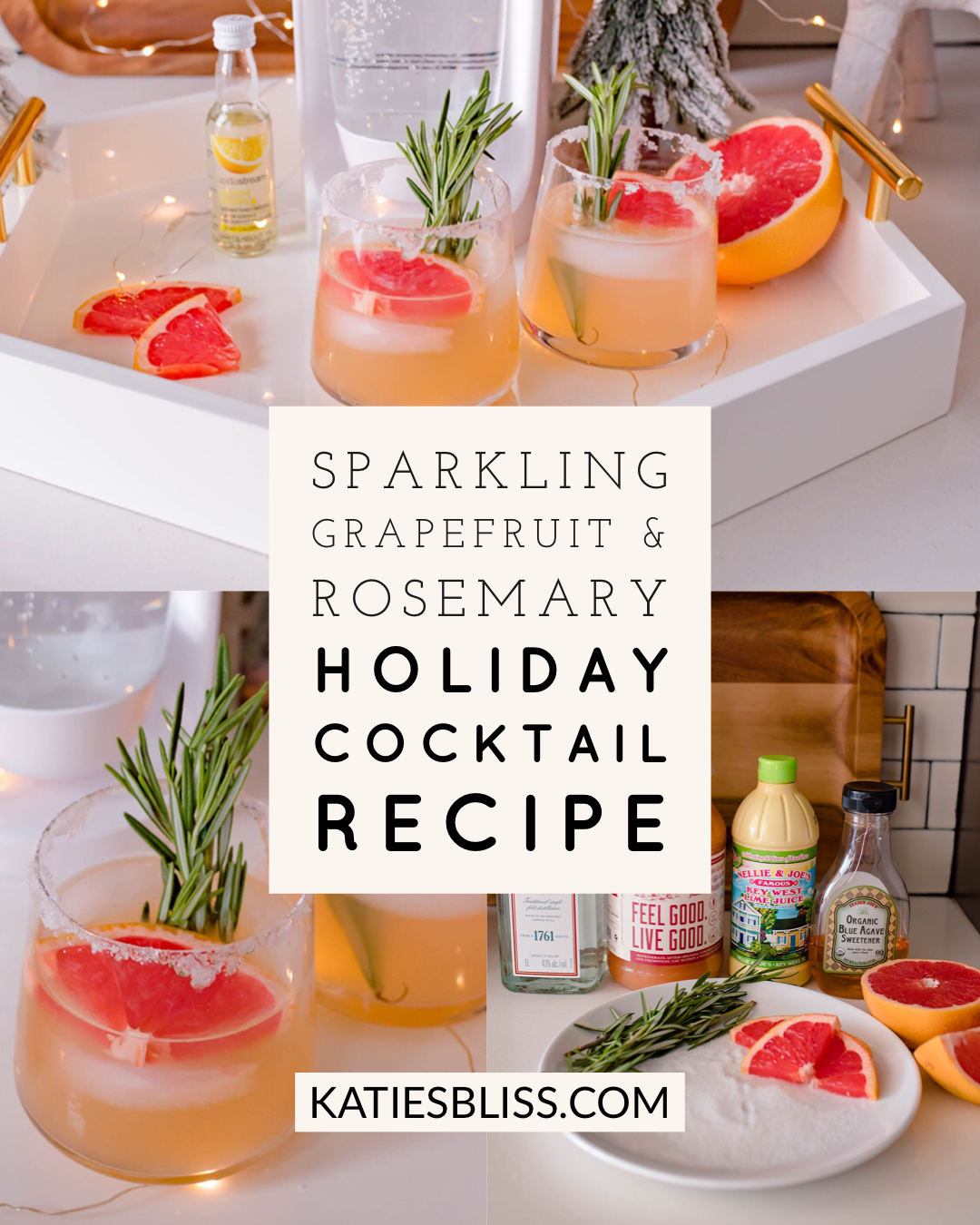 Sparkling Grapefruit + Rosemary Holiday Cocktail Recipe
using the SodaStream Fizzi Sparkling Water Maker
[cooked-recipe id="26327″]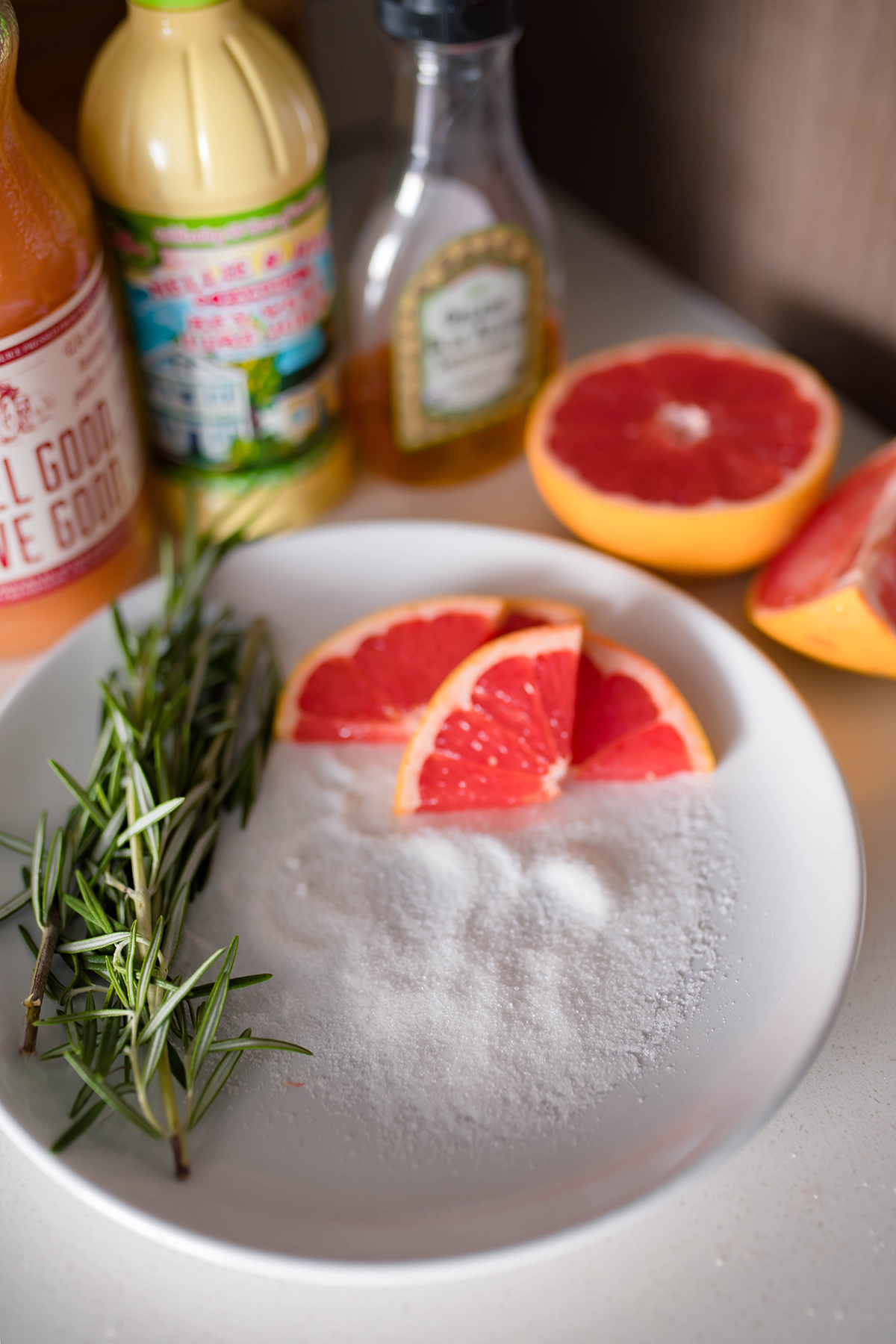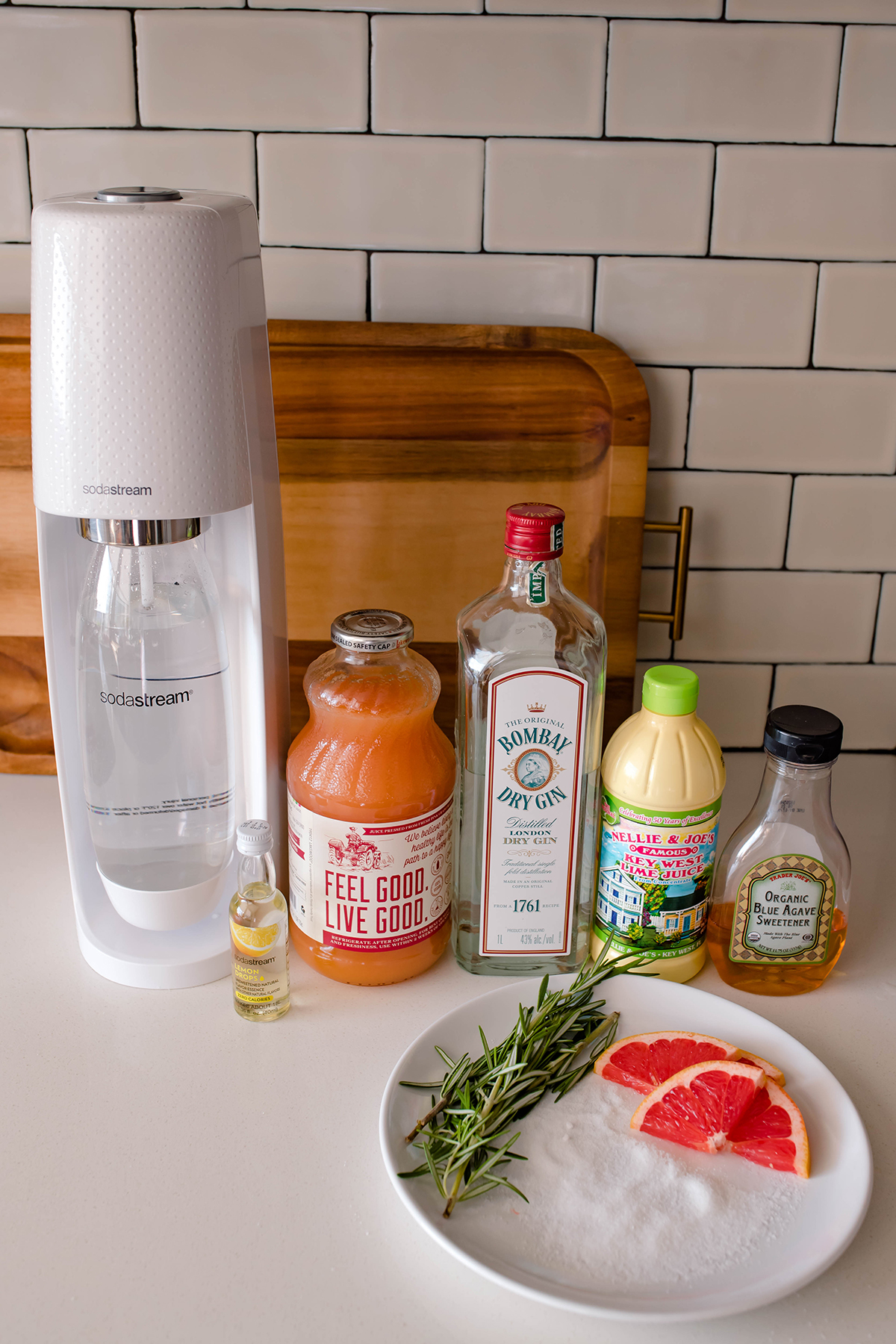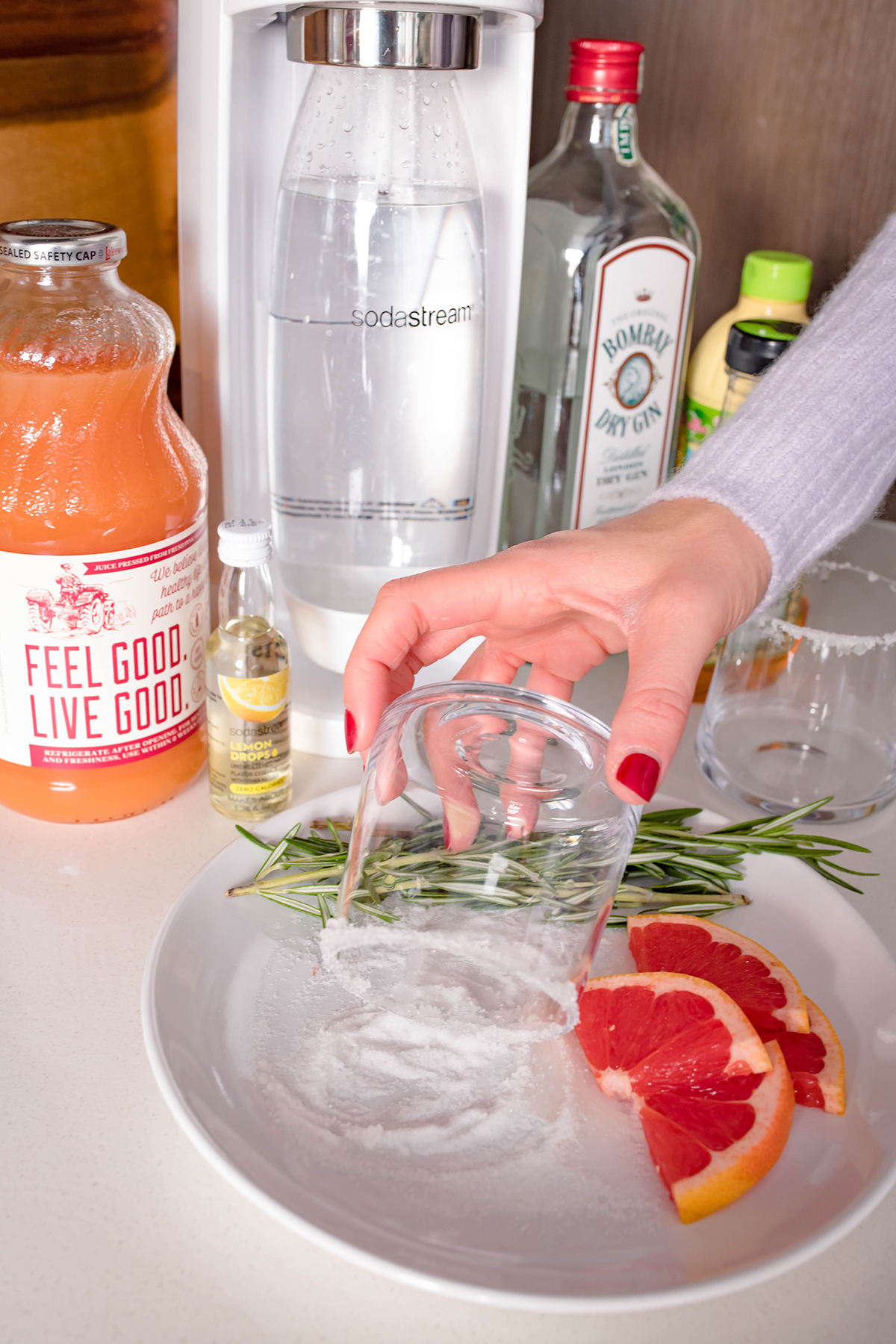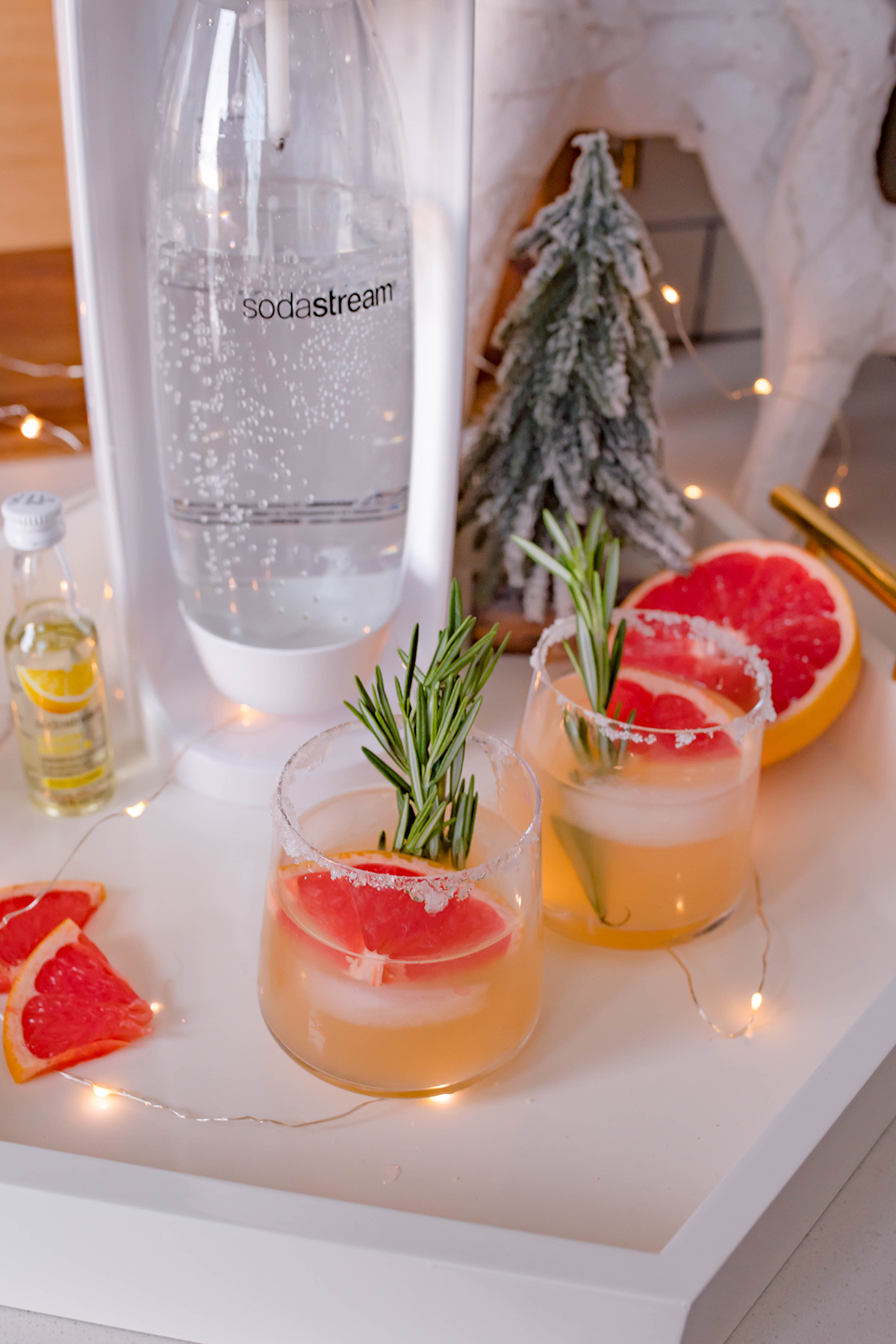 Big thank you to SodaStream for sponsoring this post!
- Katie