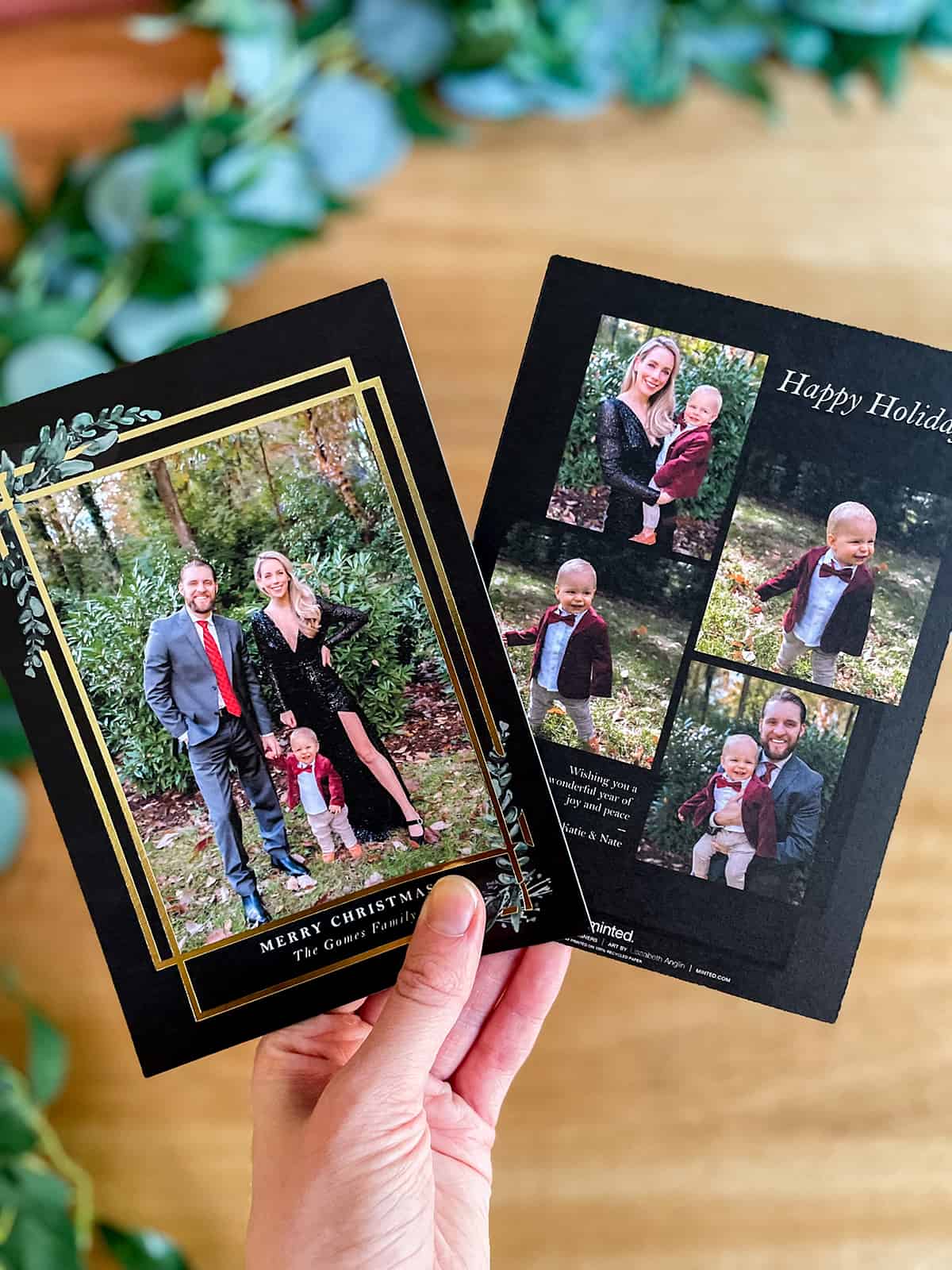 Comparing holiday photos really puts into perspective just how much can change in a year. I can't believe how tiny Nate was just twelve months ago! He looks like such a little man now and I'm not ok! I decided to take advantage of my sister's visit last weekend and had her snap a few photos of us for our Christmas card this year and I love how the shots turned out! Thanks Brooke!
I feel like most of our family photos are very casual, so we decided to go formal for this year's photos. We never dress up so I figured this was a great excuse! I linked up both my and Nate's looks below.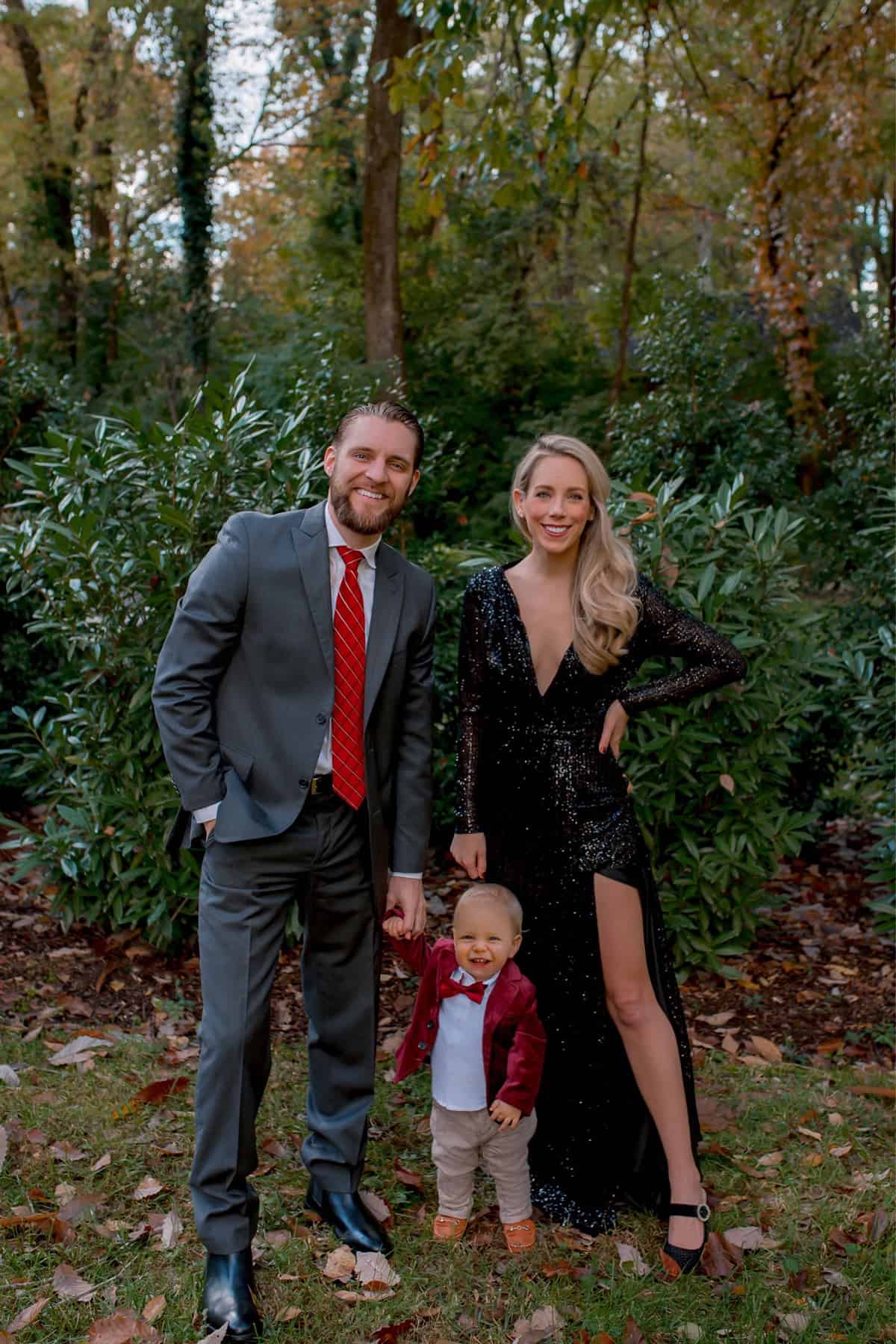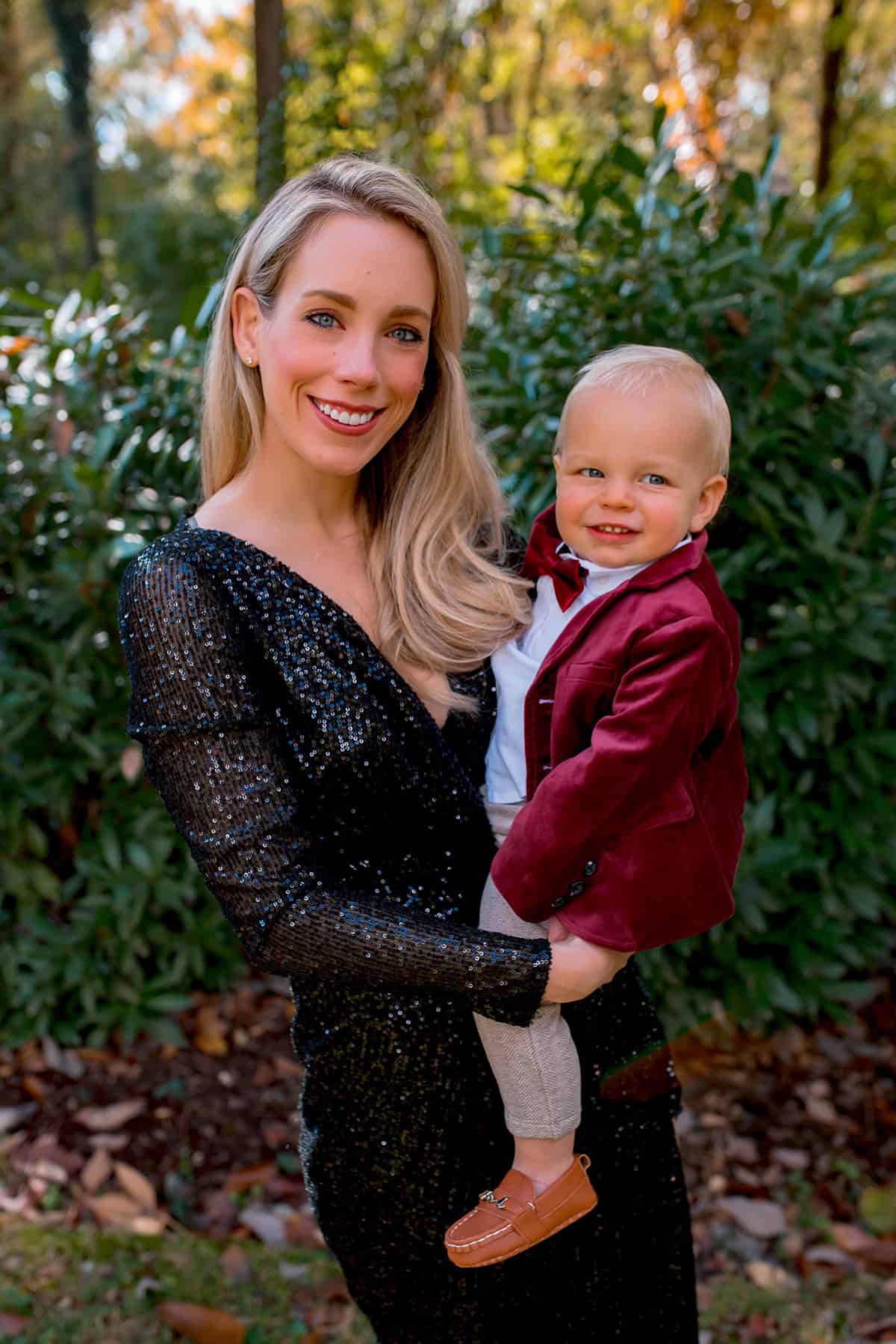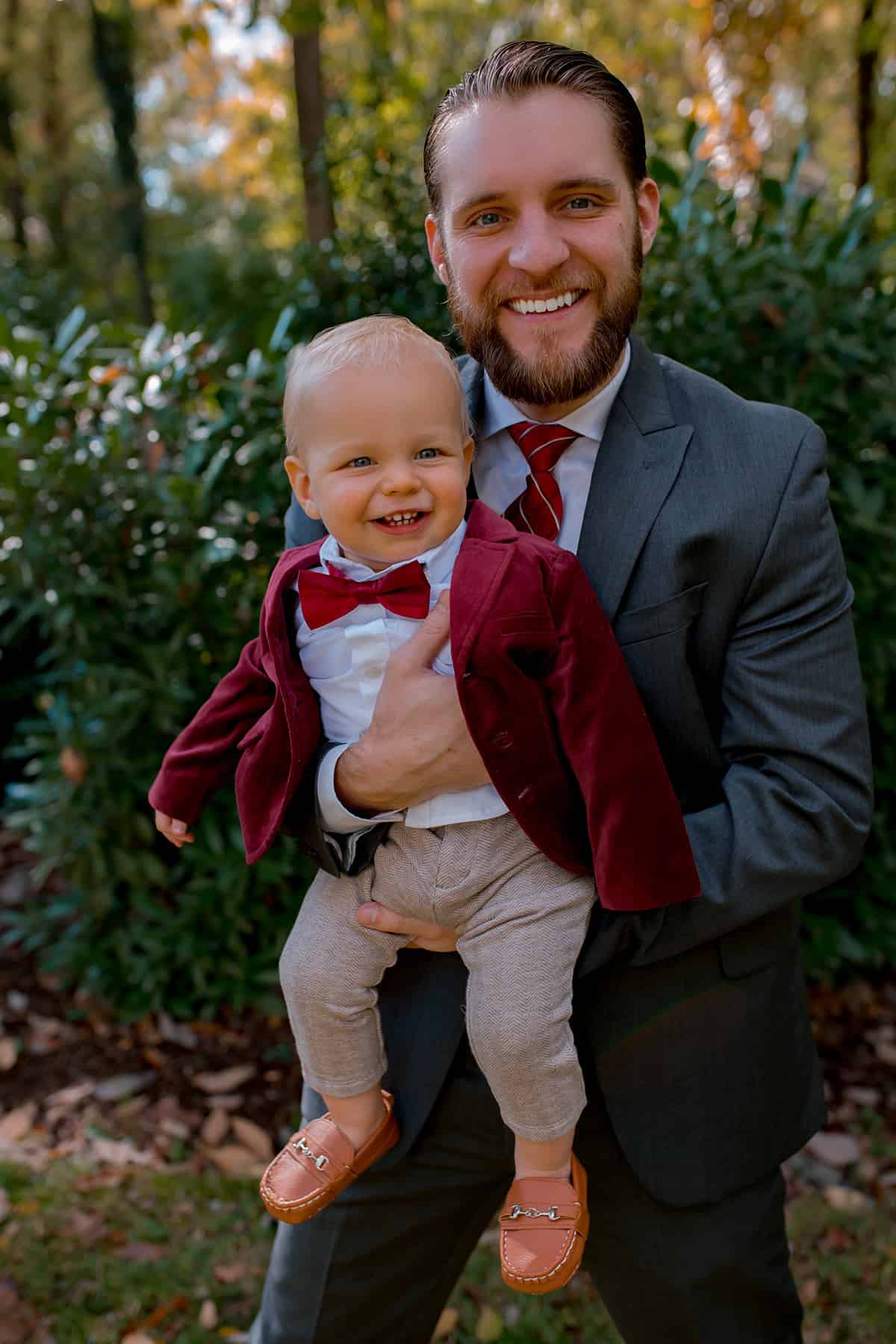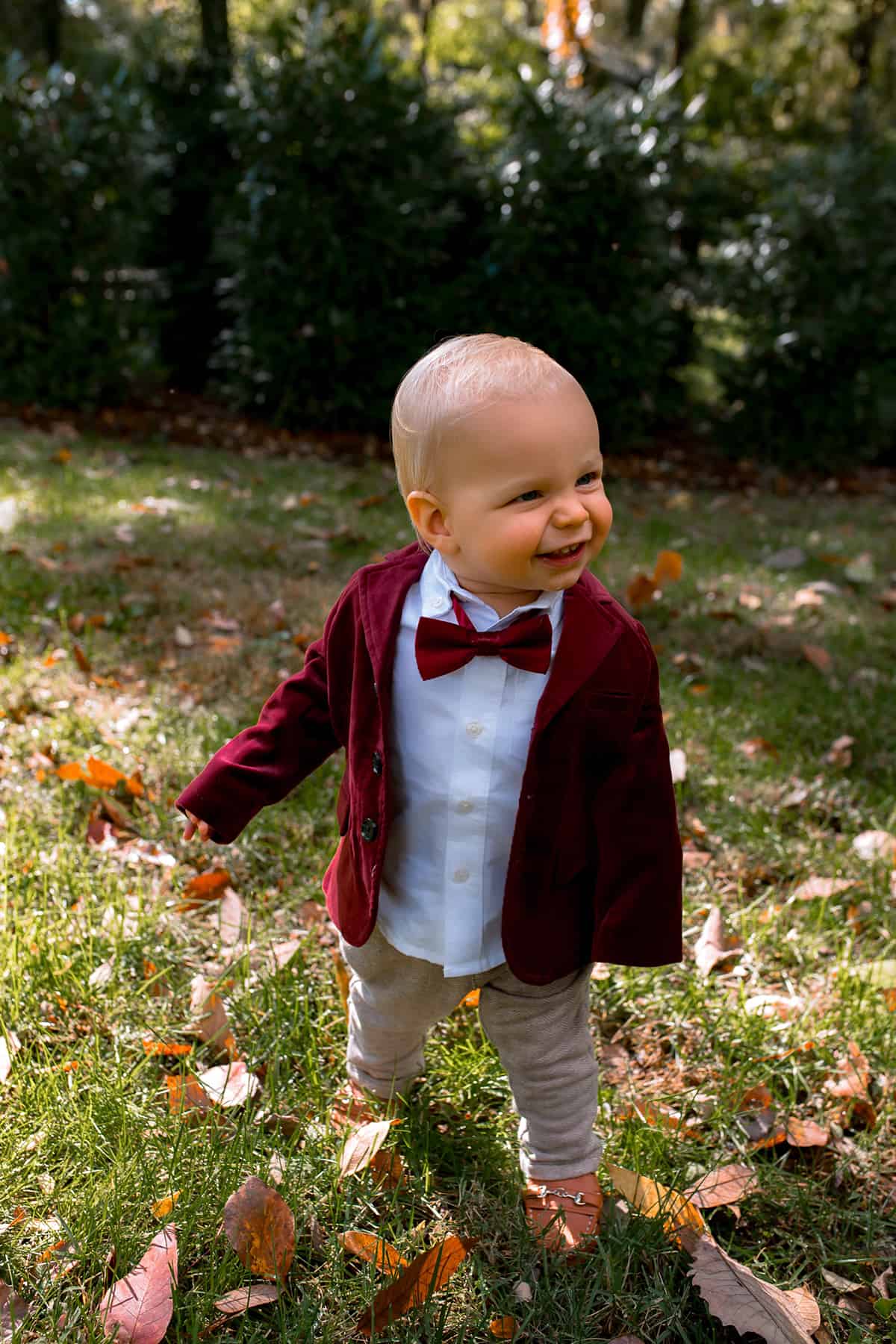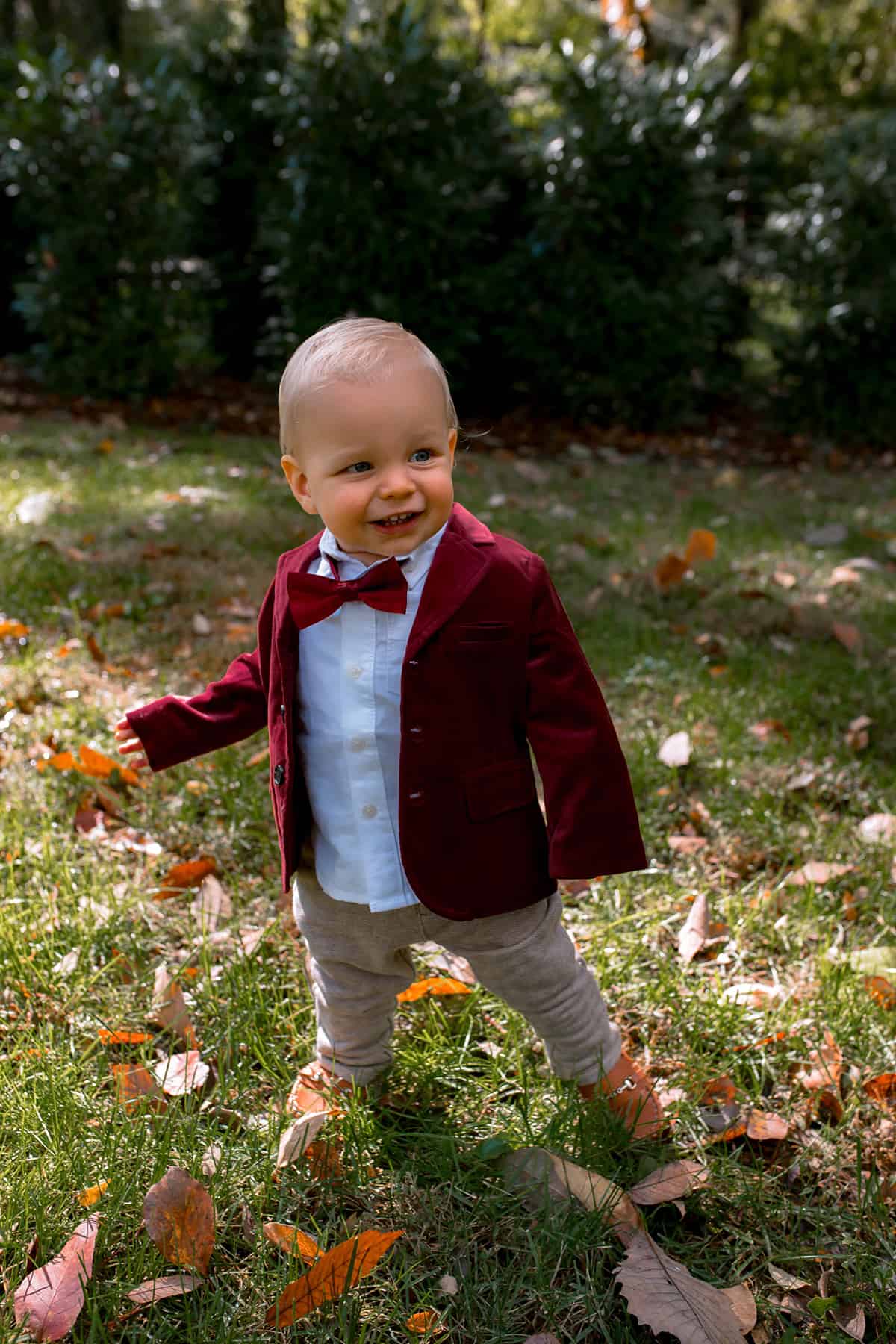 MY LOOK // Black Evening Gown | Black Heels
NATE'S LOOK // Velvet Jacket | White Button Down | Red Bow Tie | Boy's Dress Pants | Baby Boy Loafers
If you haven't ordered your holiday cards yet, highly recommend heading over to Minted.com. I have been a loyal Minted shopper for years now and can't rave enough about the design selection. They have a fantastic variety of card styles that are all customizable + multiple shipping options, so if you need something quick they can make it happen.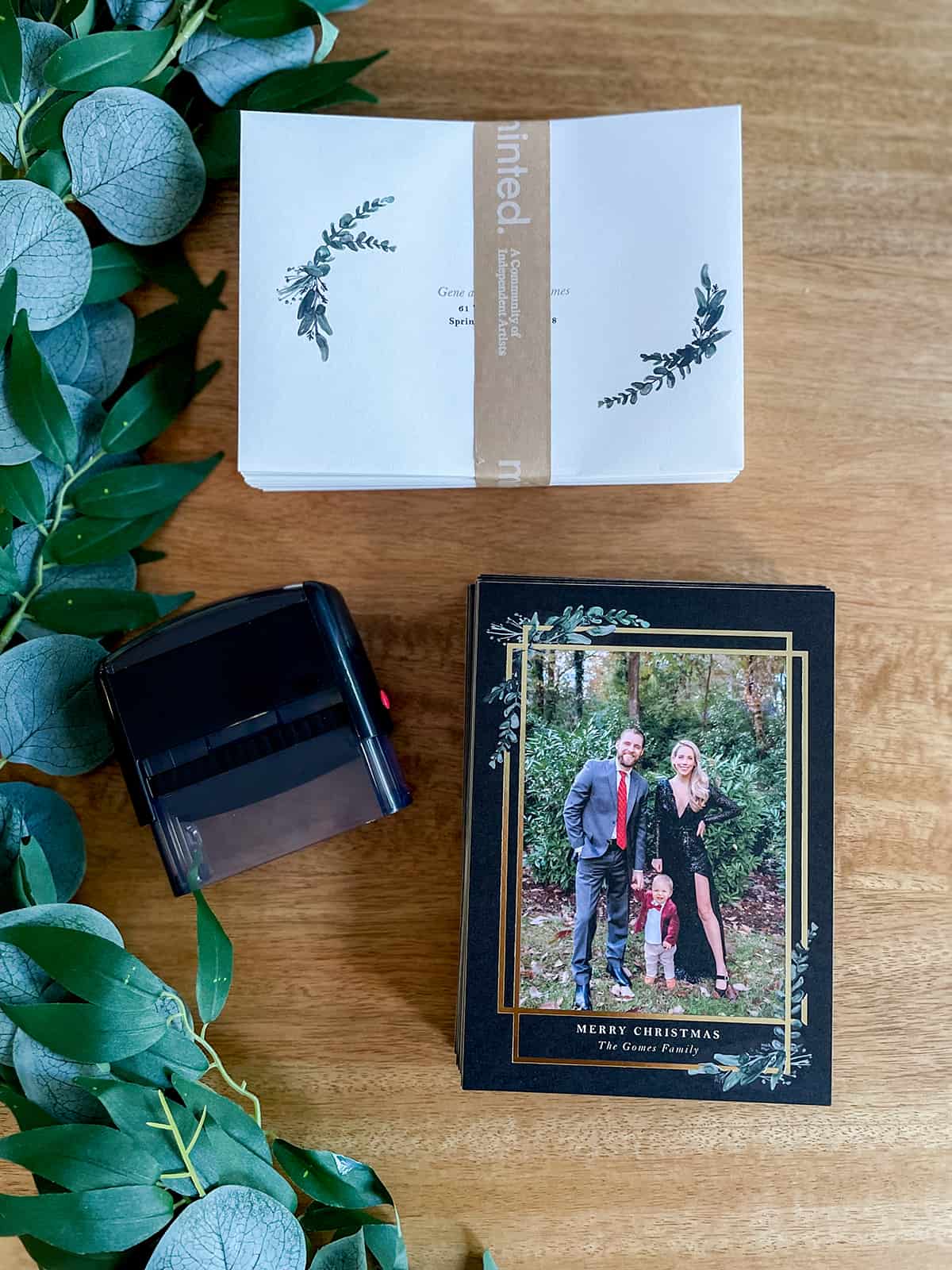 OUR CHRISTMAS CARD // Christmas Eucalyptus Foil-Pressed Holiday Cards
Minted's Christmas Eucalyptus foil-pressed card design was an easy pick. I'm a sucker for gold and love the festive touch foil adds to a card. Most Minted card designs come in a few different color variations and give you the option of changing the foil color, fonts– even the card shape. I customized the design of ours slightly by adding a collage of photos on the back with a holiday greeting.
I also made sure to order pre-addressed envelopes– total game changer! Minted makes ordering envelopes really easy. All you have to do is upload your recipient's addresses and Minted will instantly populate the info on to your envelopes for no additional fee.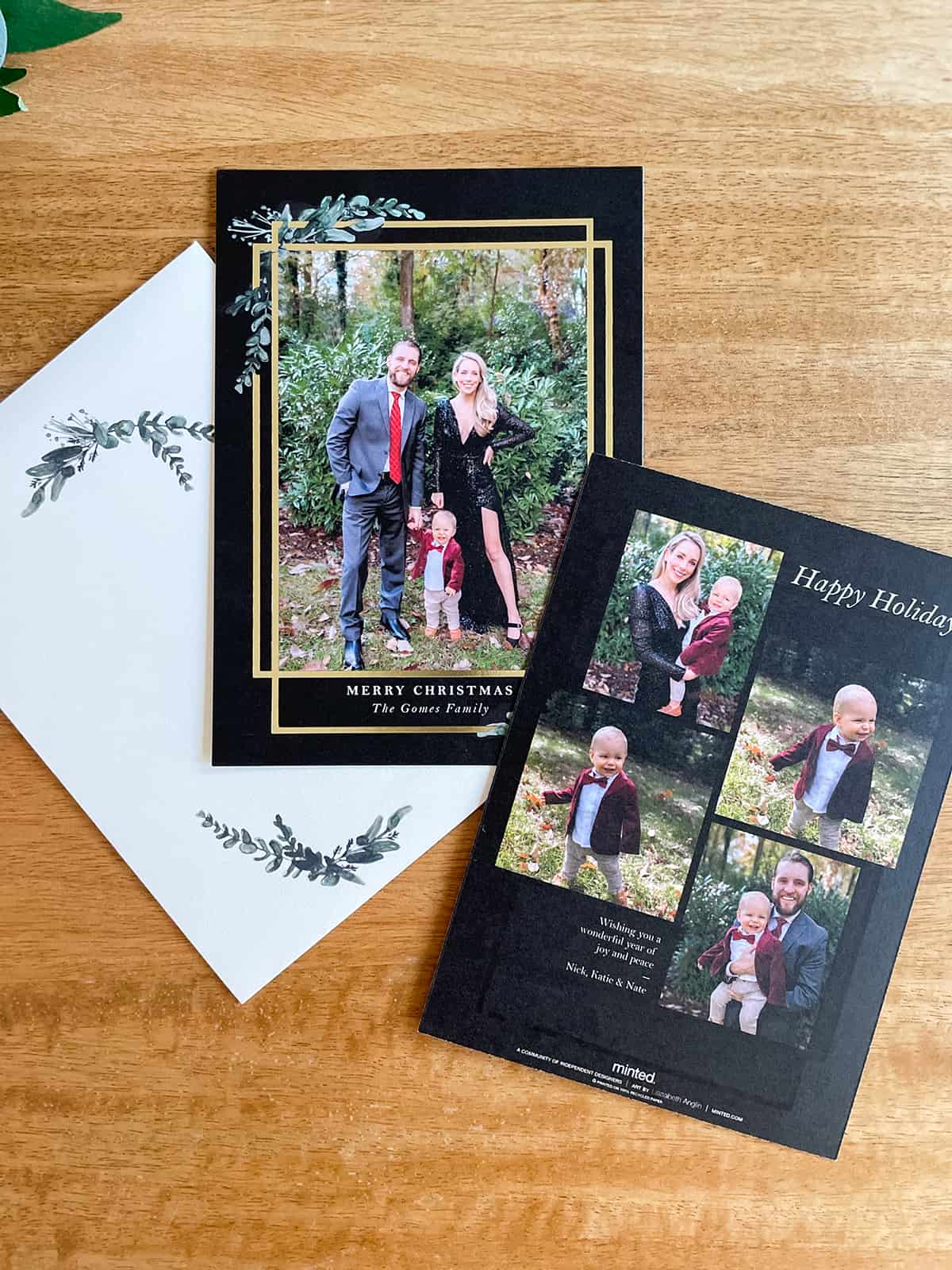 Feel free to use my code: KATIESBLISSCARDS for 20% off holiday cards + a free shipping upgrade! The code will work from today through December 8th.
- Katie