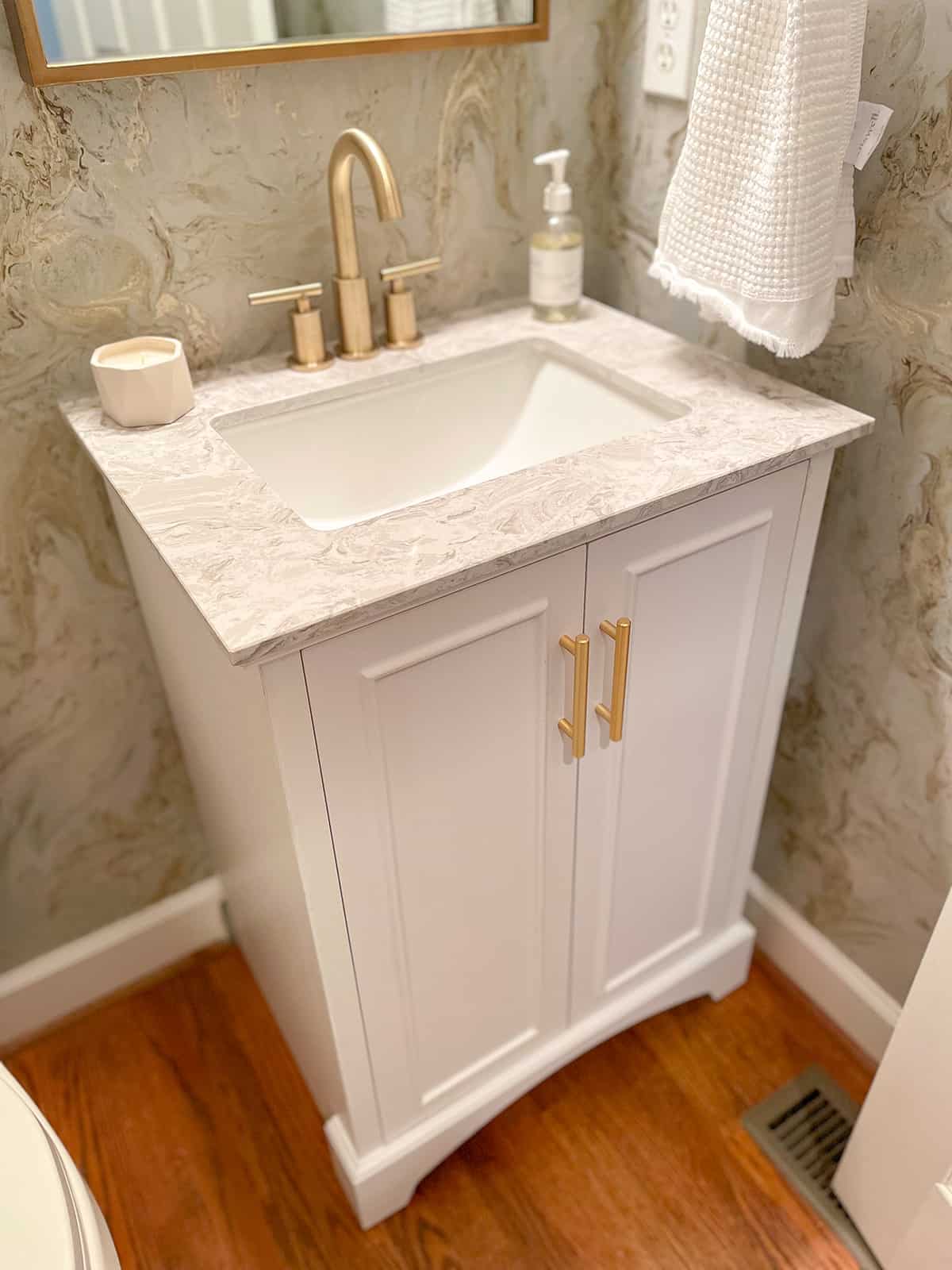 Gold Framed Mirror | White Quartz Vanity | Light Fixture | Waffle Knit Hand Towel | Gold Faucet | Gold Toilet Paper Holder | Gold Towel Ring | Gold Cabinet Pulls
I've been regularly sharing about our DIY home projects on Instagram, but felt that our powder bathroom renovation was deserving of its own post on the blog. My husband Nick and I did it all ourselves and are pretty excited about how it turned out, considering it was our first big renovation project that we've done completely by ourselves. It was a team effort! I came up with the design and he was the muscle. Basically our goal was to lighten up the space and add some touches of elegance with wallpaper and gold accents.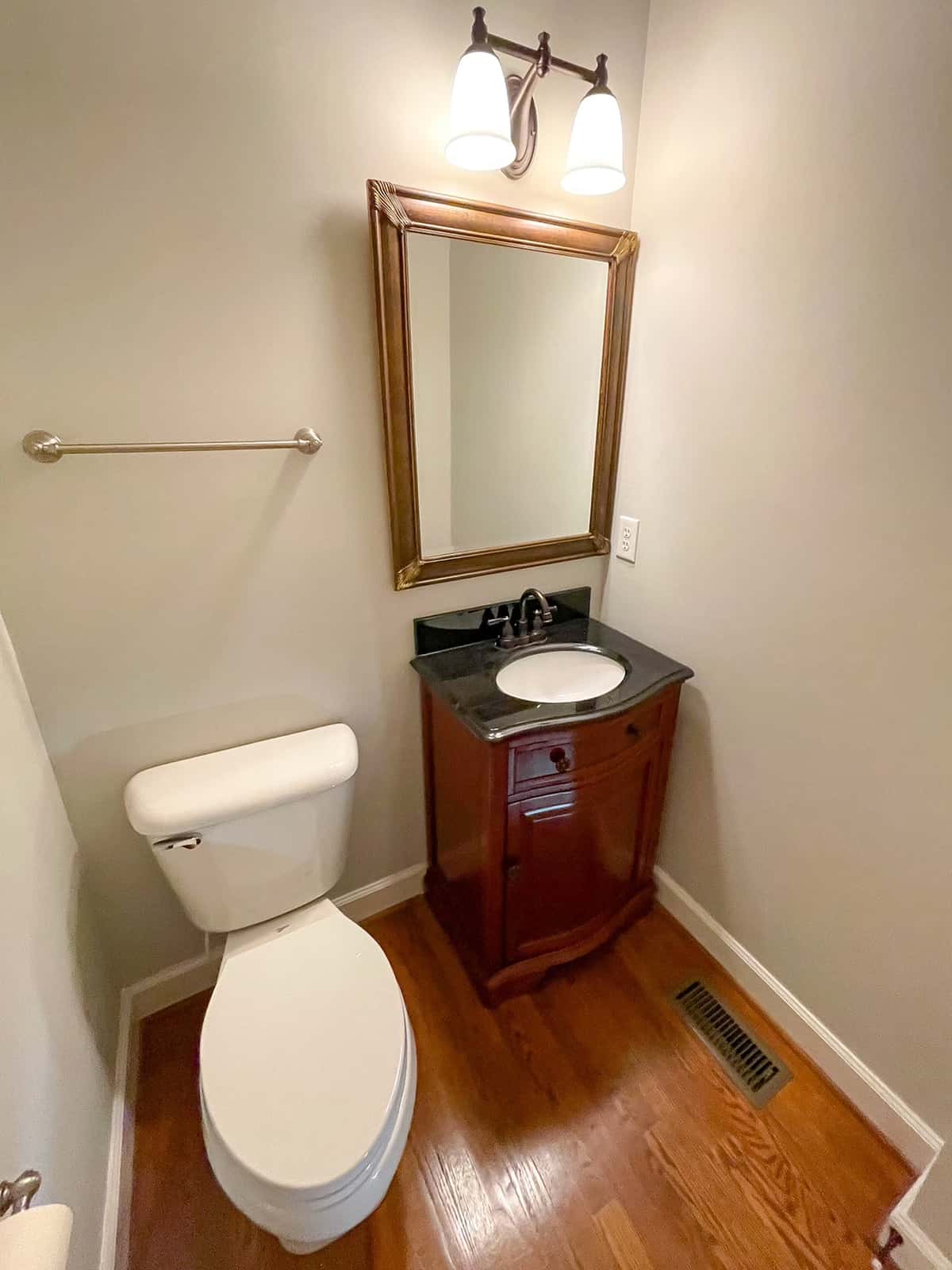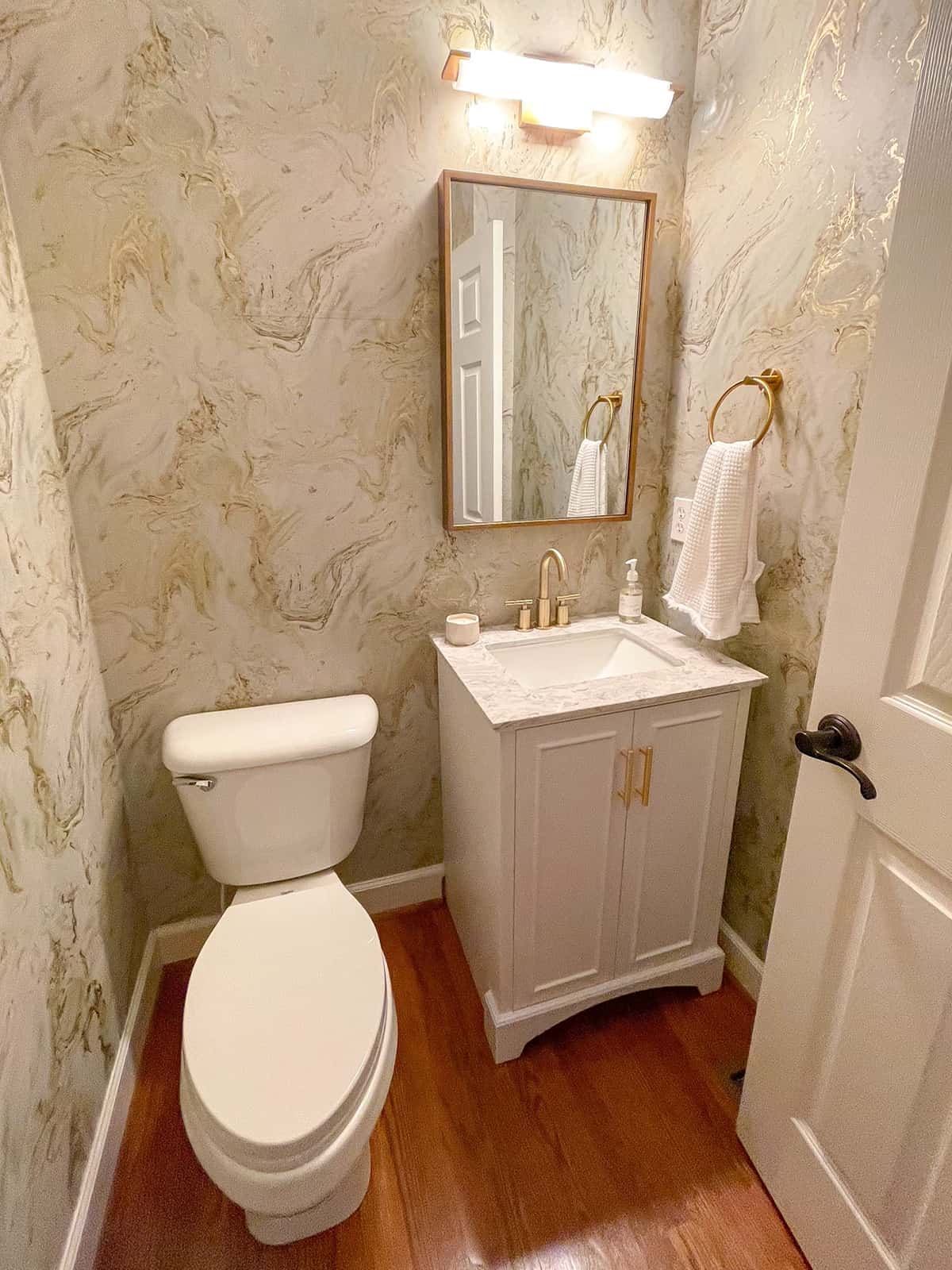 BEFORE // AFTER
If I had to guess– I think Nick has done at LEAST one run per week to The Home Depot since we moved into our new house in July. When he's not shopping in-store, he spends time every day on HomeDepot.com and is even subscribed to The Home Depot's "Daily Deal" email alerts. Since he's basically The Home Depot's #1 fan, it was the first place we looked to get what we'd need to renovate our bathroom.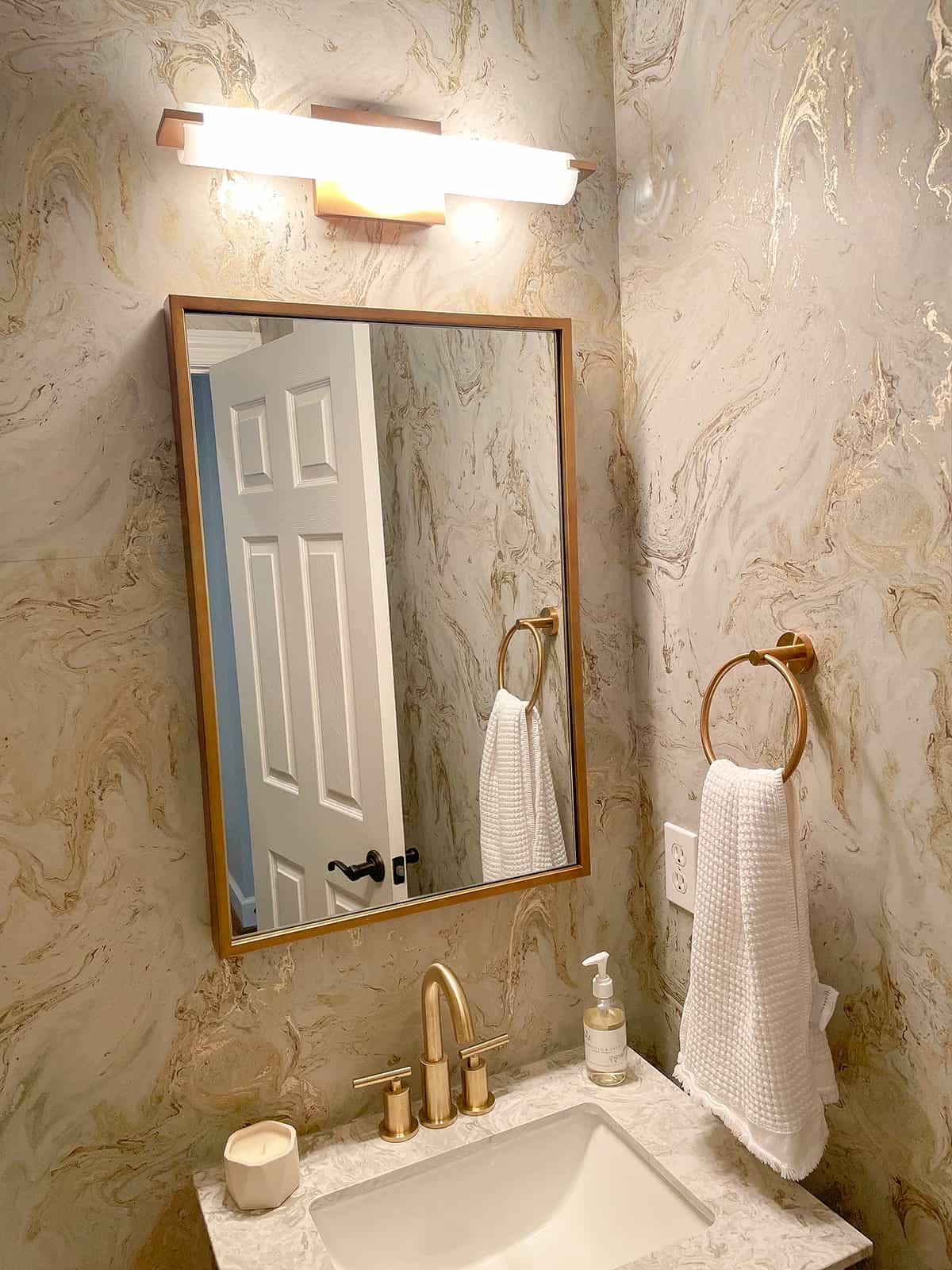 I used to think of The Home Depot as a store primarily for tools and construction supplies, but omg, they have everything. Light fixtures, mirrors, furniture, wall decor and accents, holiday decorations, bath linens– the list goes on! We ended up buying nearly everything we needed to completely transform our bathroom from there. PS– The Home Depot offers free shipping on orders $45+!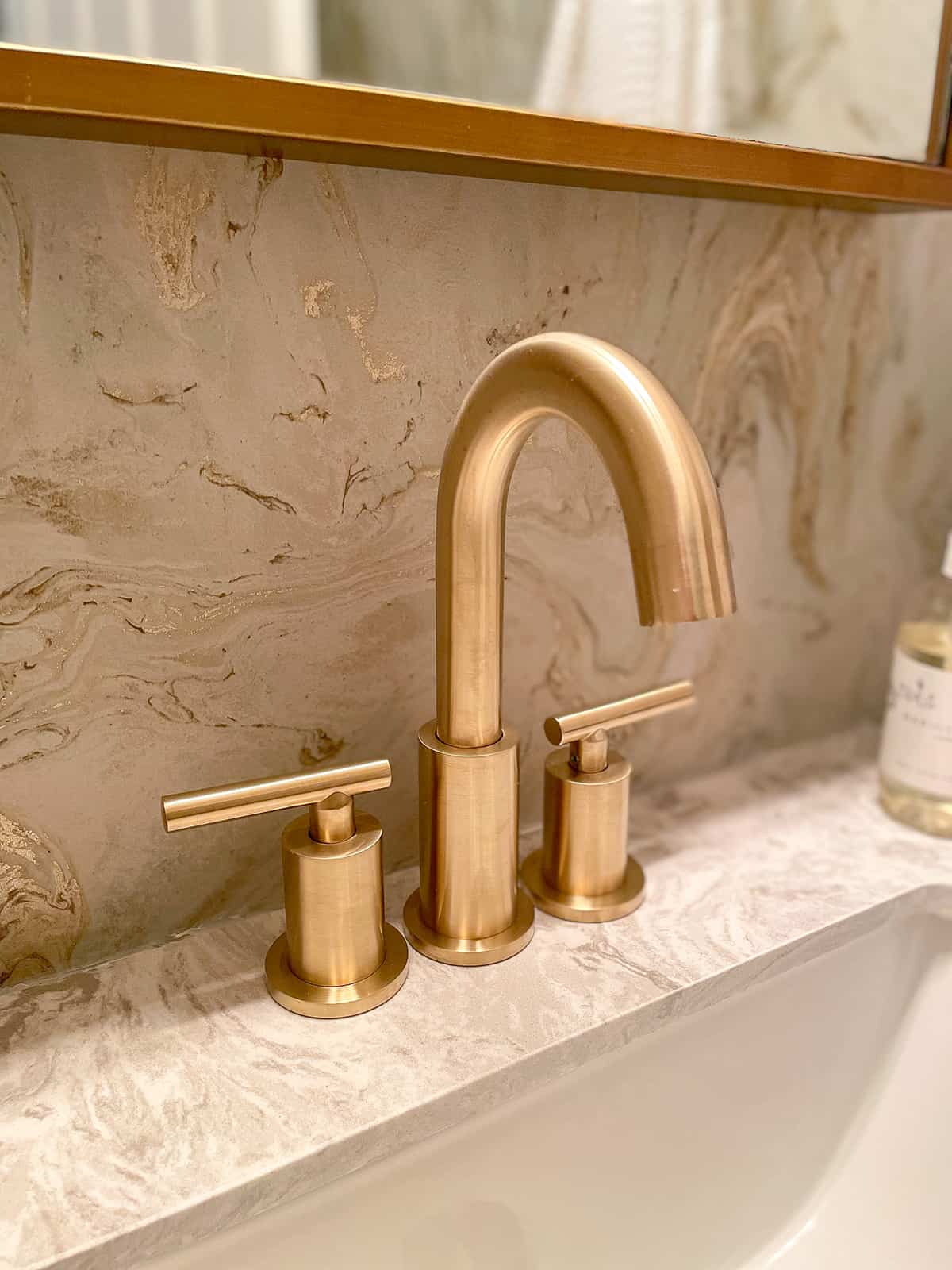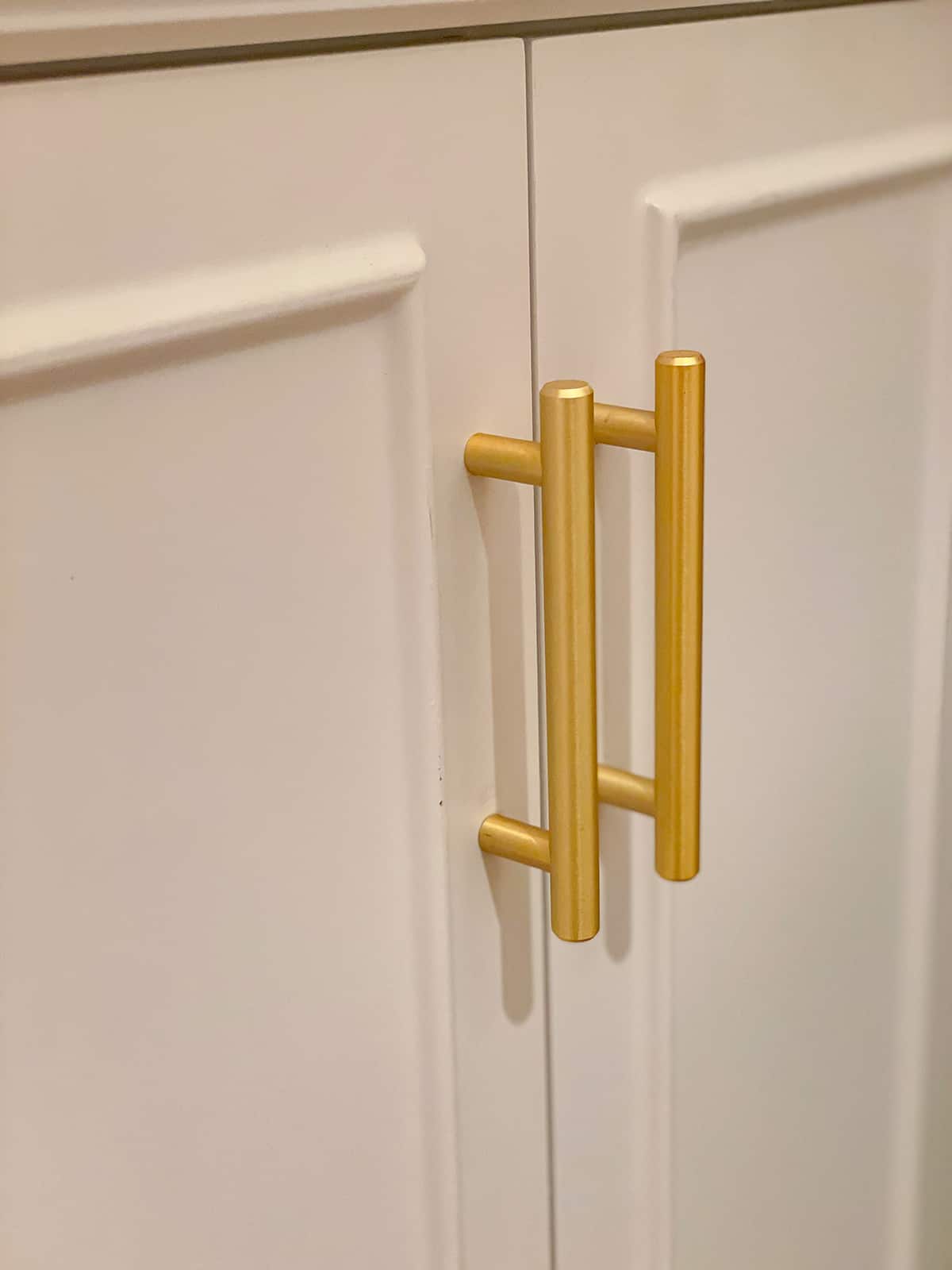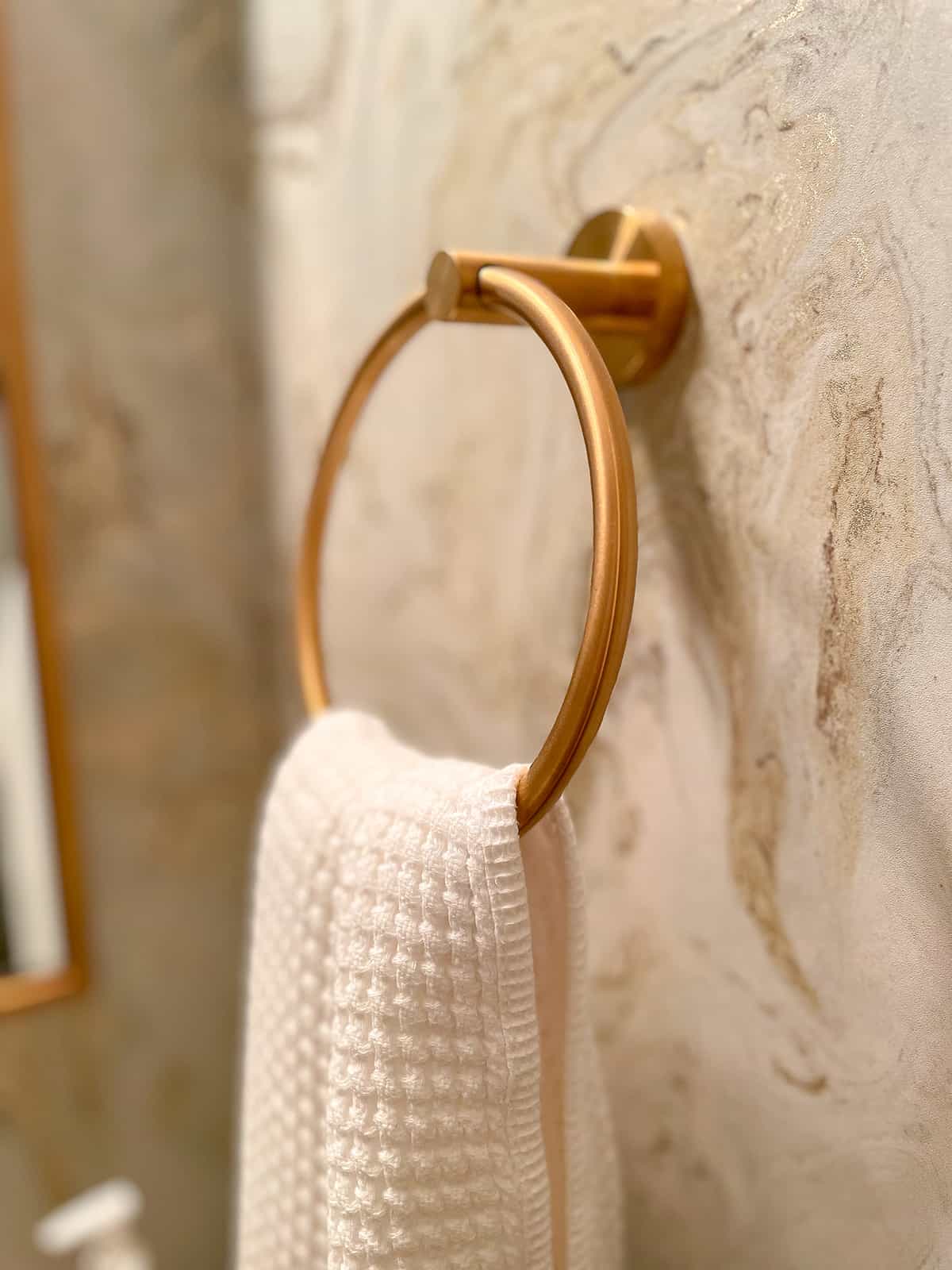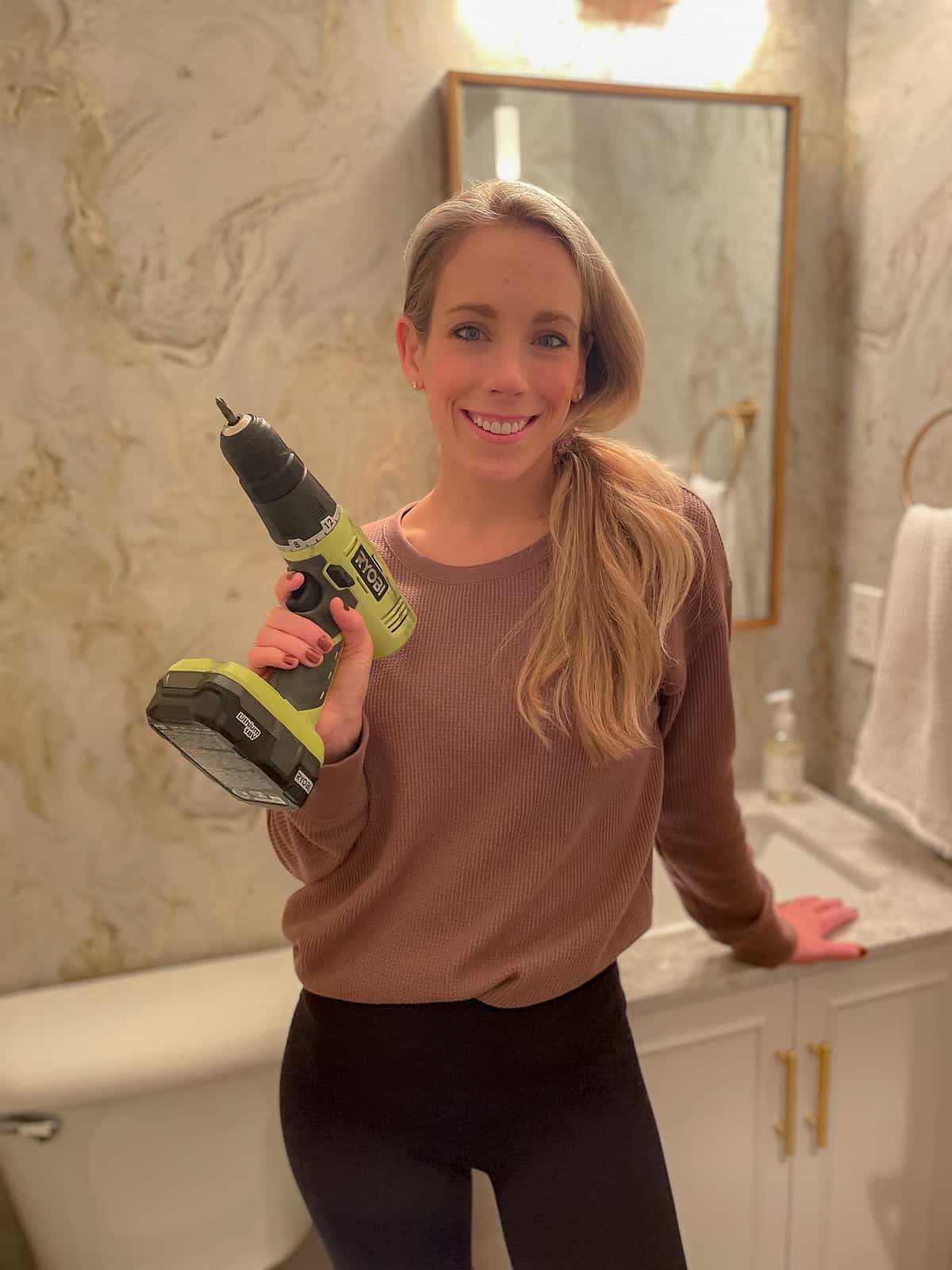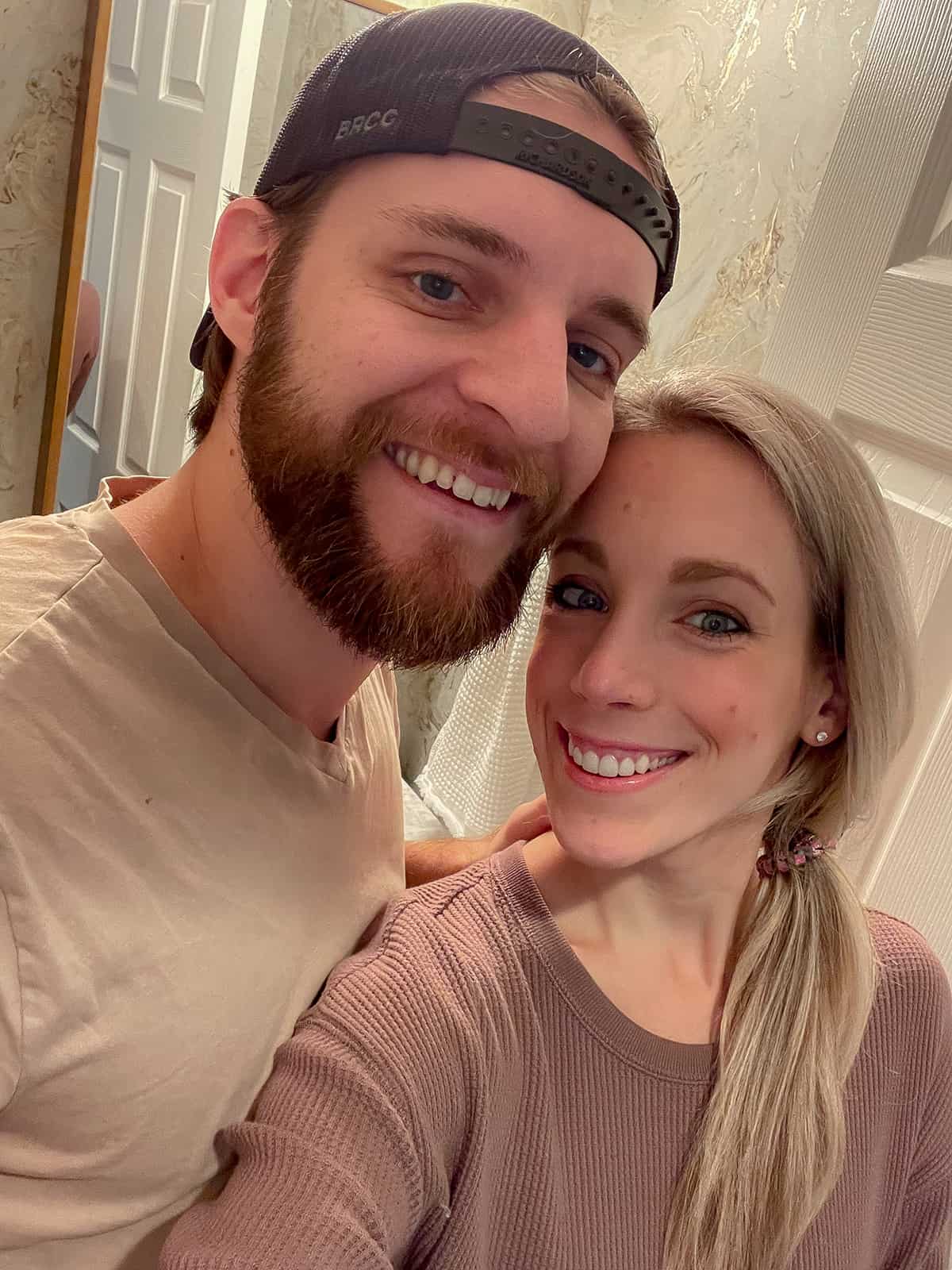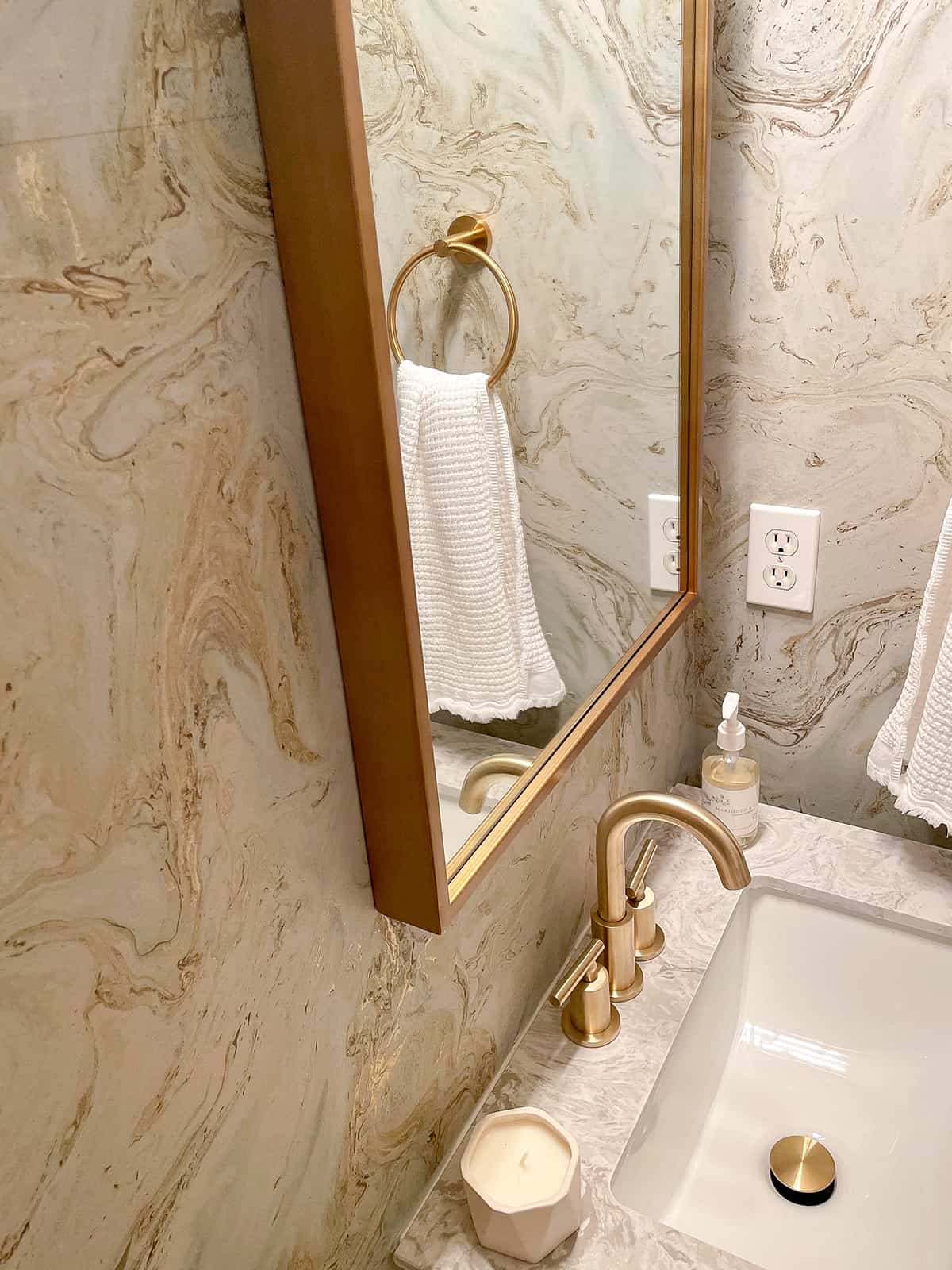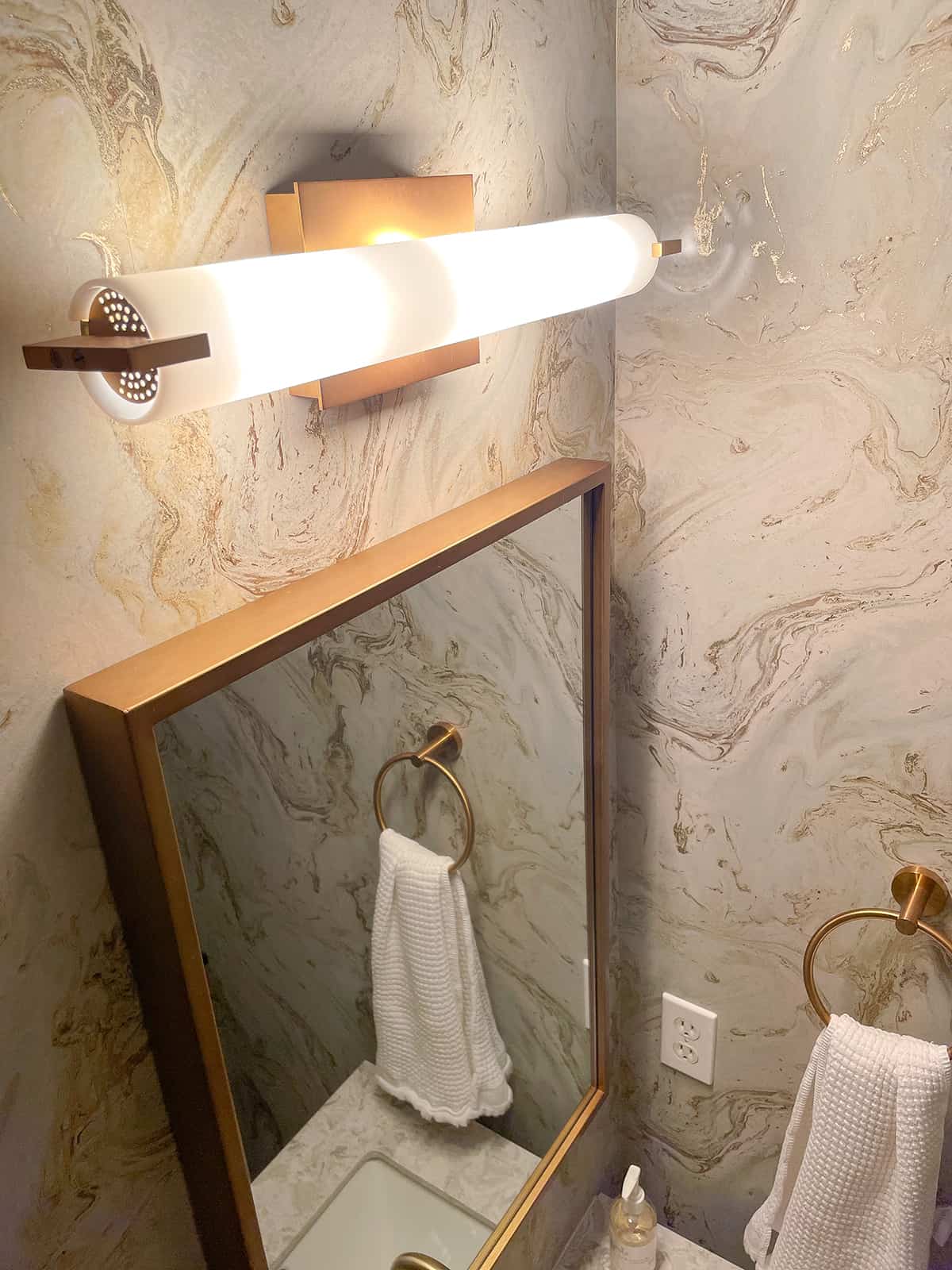 You don't need to have a big renovation project on the horizon to hit up The Home Depot. Thanks to Nick, it's become one of my go-to stores for light  fixtures, home decor and now holiday decorations. I spent some time browsing the website (a la my husband) and rounded up some top-rated products– many of those have thousands of 4.5 or more stars in positive reviews!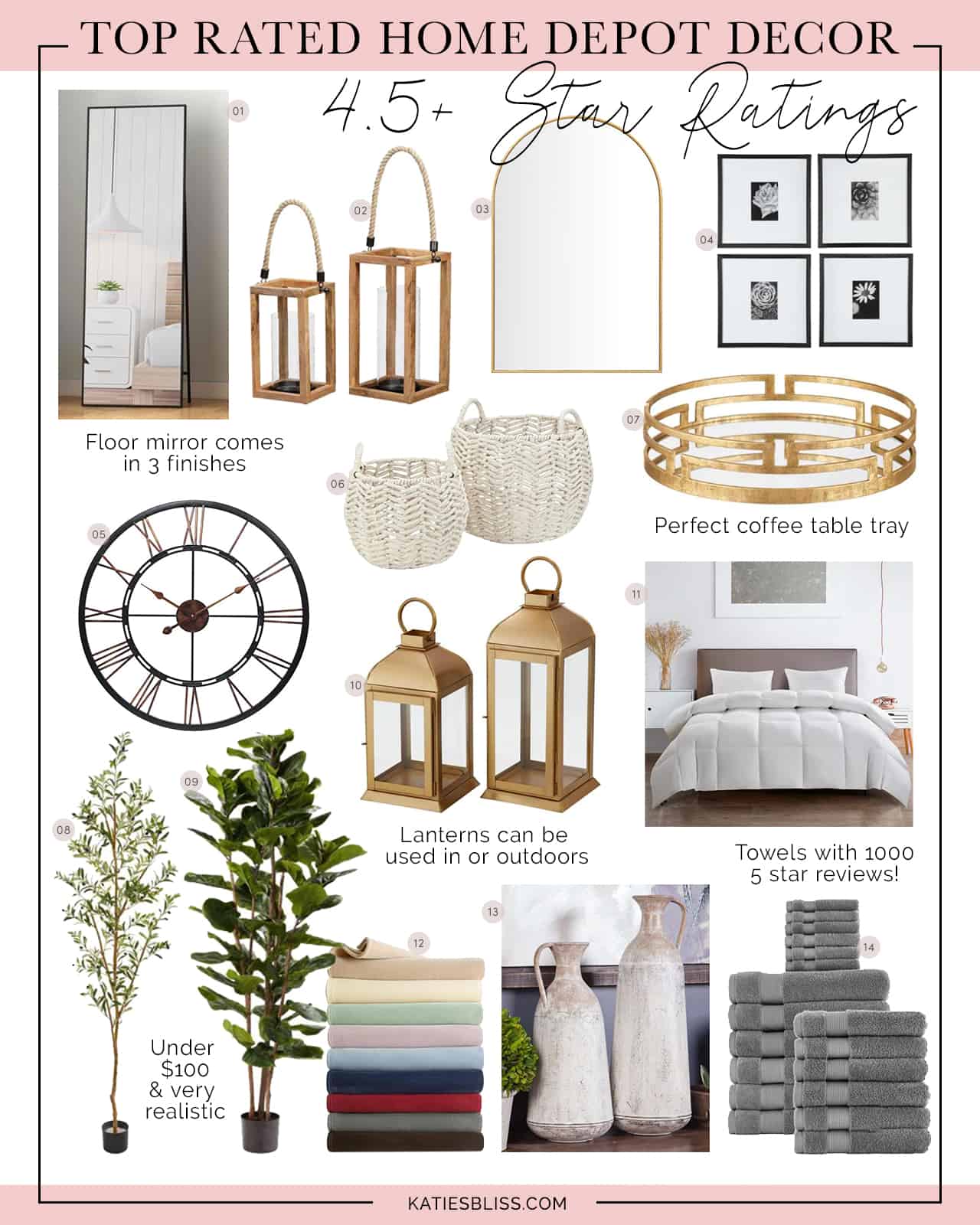 1. Black Frame Floor Mirror | 2. Wood Lanterns | 3. Arched Gold Mirror | 4. Square Frame Set | 5. Decorative Wall Clock | 6. Woven Baskets | 7. Gold Tray | 8. Olive Tree Faux Plant | 9. Fiddle Leaf Fig Faux Plant | 10. Gold Lanterns | 11. White Quilted Bedding | 12. Throw Blankets | 13. Decorative Pitcher Vases | 14. Bath Towel Set
Big thank you to The Home Depot for sponsoring this post!
- Katie