Life has been surprisingly calm lately. Almost too calm that it feels unnatural. I think for a while I had gotten so used to feeling stressed on a daily basis. Between my job, blog commitments, making time to see friends and family, working out – there was a point where I was spread too thin and I felt overwhelmed. I'm sure you guys know what I'm talking about. I think it happens to all of us during busier times in our lives. But I'm happy to say that over the past few weeks I've settled into a really peaceful and organized daily routine. I made a few changes to my schedule and have only committed my time to things that truly bring a benefit to my life. It feels so good. Now I'm going to go knock on wood and hope that life stays this way the rest of the spring and summer! Below you can see what I've been up to and the things that have been giving me joy lately – isn't Instagram the best? (PS I'm getting close to 10,000 followers!)
As the temperatures warm up the bodegas and corner shops are beginning to bring the flowers back out on to the sidewalks again. It's nice to finally have some color back on the streets and a welcome sight from the normal snow, slush and trash.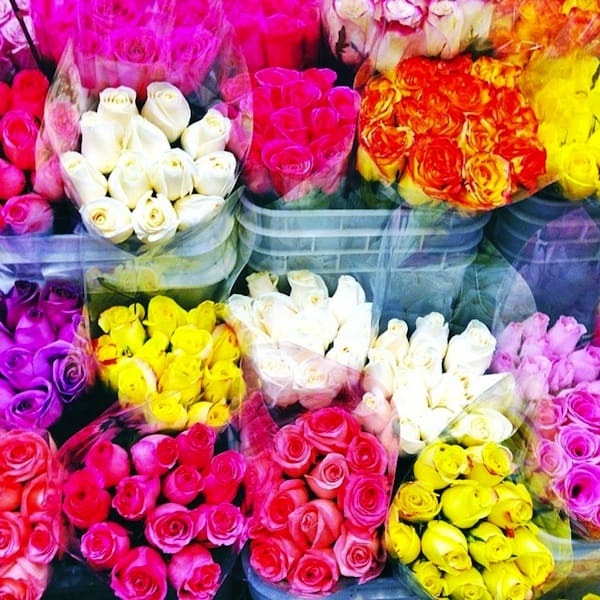 Snapped this photo when Nick and I did our #RichKids of Beverly Hills roleplay the other week. Oh The Plaza… I remember reading all the Eloise books with my mom when I was little and wishing that I could run wild through a hotel just like her 😛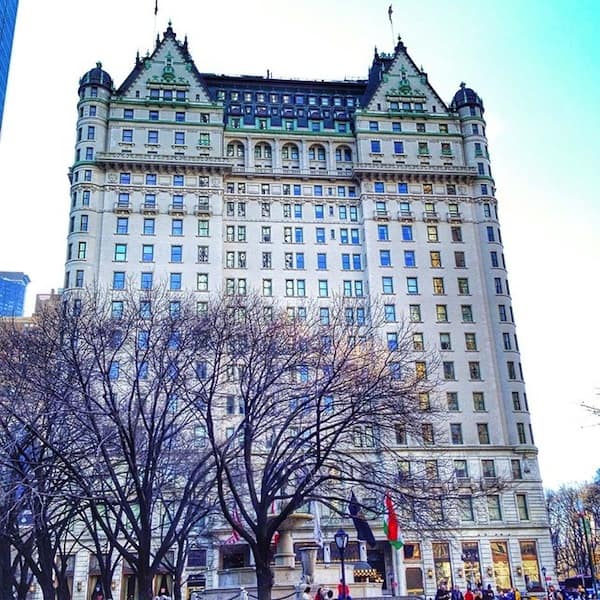 A cool-toned pastel color palette inside the J. Crew on Prince Street. I love me a good button down and I wish I could this stripe blouse, this polka dot blouse, and this plaid blouse to my closet.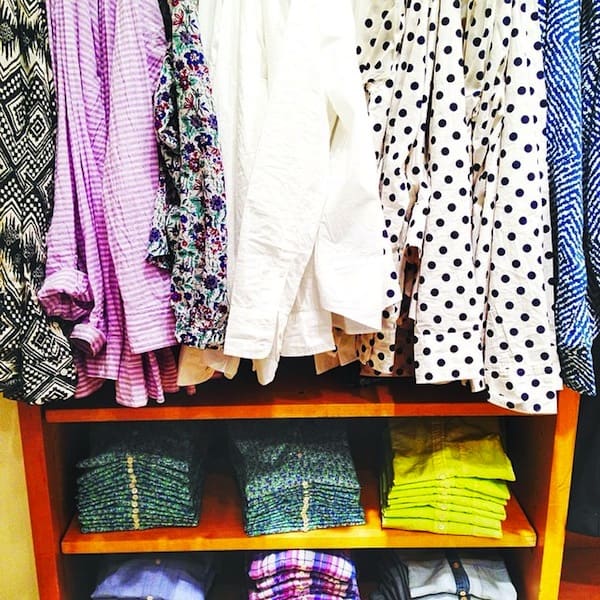 An ornate entry to one of the magnificent townhomes on Leroy Street between 7th Ave and Hudson Street. It's a must-see if you ever are looking to explore the West Village. Everytime I walk by I always like to imagine what it would be like to own and decorate my own. I have a feeling I'd do something similar to Ms Karlie Kloss – have you seen her  Vogue home feature!?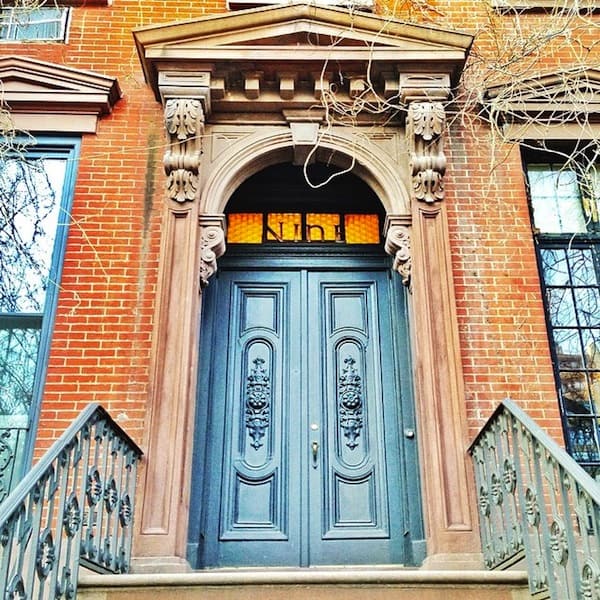 Last Saturday Nick and I spent a few hours outside working on a fun collaboration with Jack Rogers. I'm excited for you guys to see the finished product so stay tuned!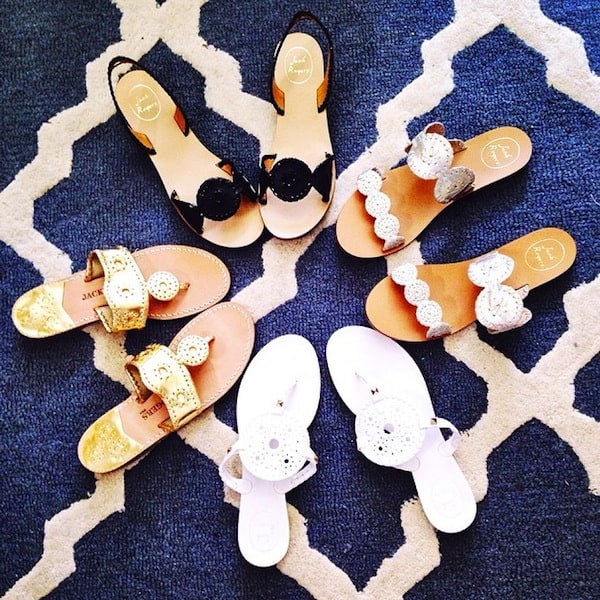 You know you've hit real adulthood when you start noticing drooping and sagging. Although I'm essentially the same weight I was in college, my body has definitely changed.  I swear I'm not being dramatic (this is probably TMI) but I'm just not as toned and tight as I used to be – especially in the hip, thigh and booty area. Is there some correlation between sitting at a desk all day and getting jiggly thighs? Since January I've started regularly taking Soul Cycle classes before work. I hit an 8AM class, shower and head straight to my office. I never thought I could be the type to exercise early – but guys I love it! I feel amazing after and I'm just happier throughout my day. I've also tried a few Exhale Spa Corefusion classes too which I love.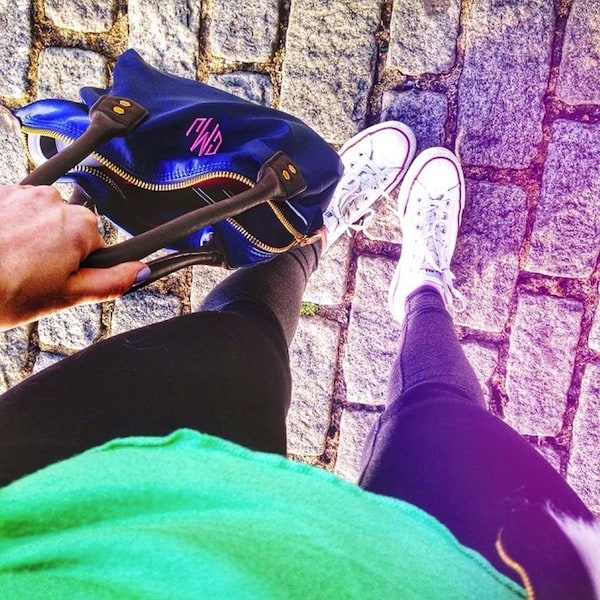 The sky during last night's walk home from work. Gorgeous right?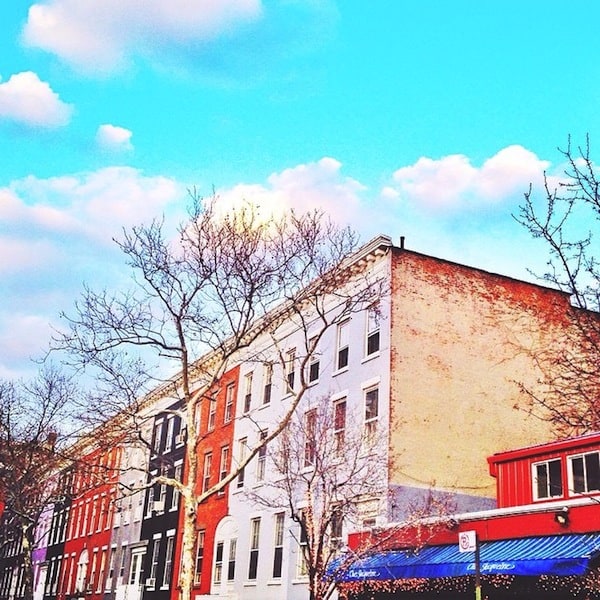 I've gotten really into making smoothies and fresh juices thanks to the juicer Nick bought my for Christmas. Last weekend I concocted this kale, berry, banana and almond milk smoothie – so good! If you have any recipe suggestions/know of any great juicing blogs let me know!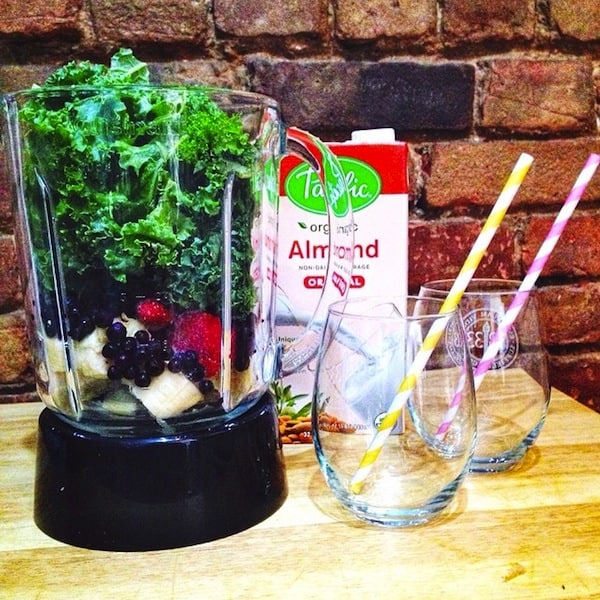 Have a great weekend everyone!
- Katie