This post was sponsored by Caress.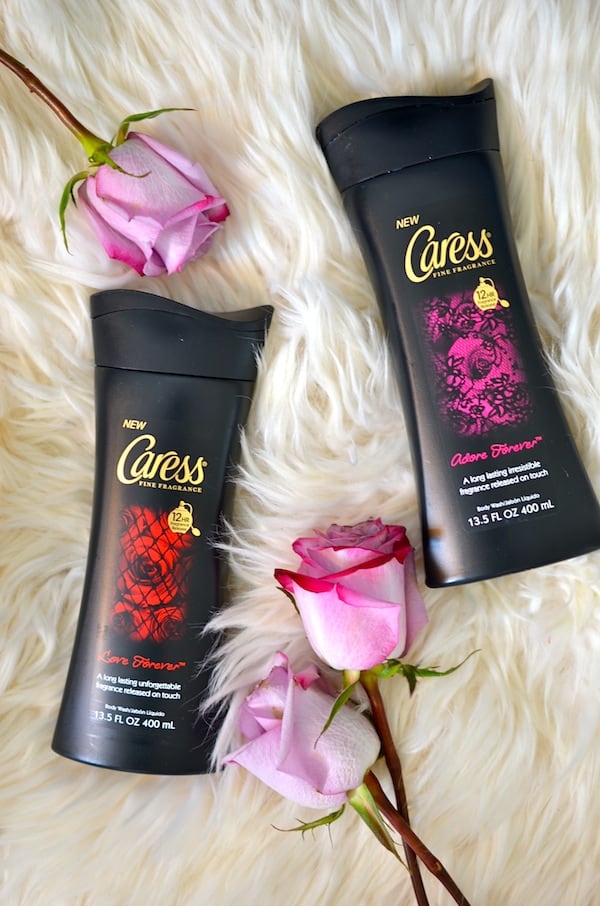 You guys, there's body wash and then there's body wash. For the past three months I've been using the Caress Forever Collection – the first body washes with fragrance touch technology. For up to 12 hours, any time you touch your skin a burst of perfume is released. They smell so so good!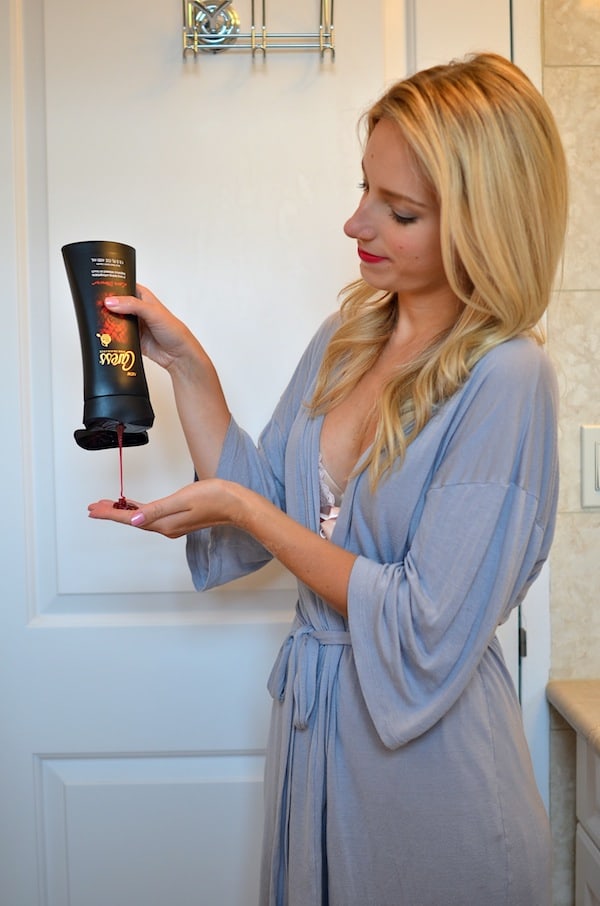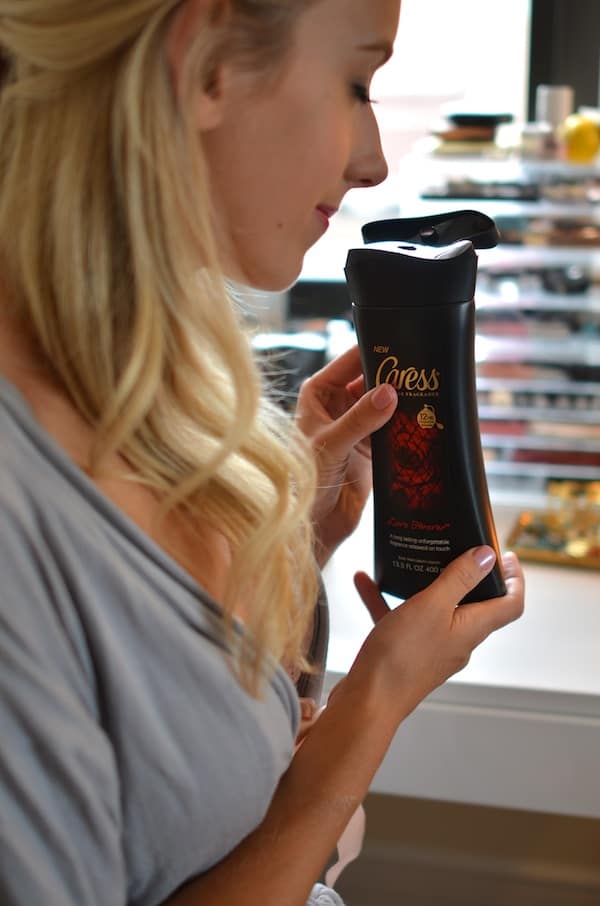 There are two fragrances available: Caress Love Forever and Caress Adore Forever. Caress Love Forever smells like a bouquet of flowers blended with  dark  berries  and  freshly  picked  roses, while Caress Adore Forever smells like a combination of honey, vanilla and amber,  infused with rose. Both are very feminine fragrances and if you enjoy richly scented shower products then you will love these.
My favorite is the Caress Love Forever scent since I always gravitate towards anything fruity and sweet. These body washes can be purchased at a few different retailers including Walgreens, Amazon.com and Drugstore.com and the best part is they cost under $6.
I personally always forget to apply perfume in the morning, so these products are the perfect solution if you're like me. Literally you will smell great all day long so expect to leave a lasting impression on those you encounter throughout the day. Nick loves whenever I use these since they smell so nice 🙂
Have you tried Caress Forever Collection body washes? What are your favorite scents?
Explore more about how to be unforgettable with @Caress. #CaressForever
- Katie