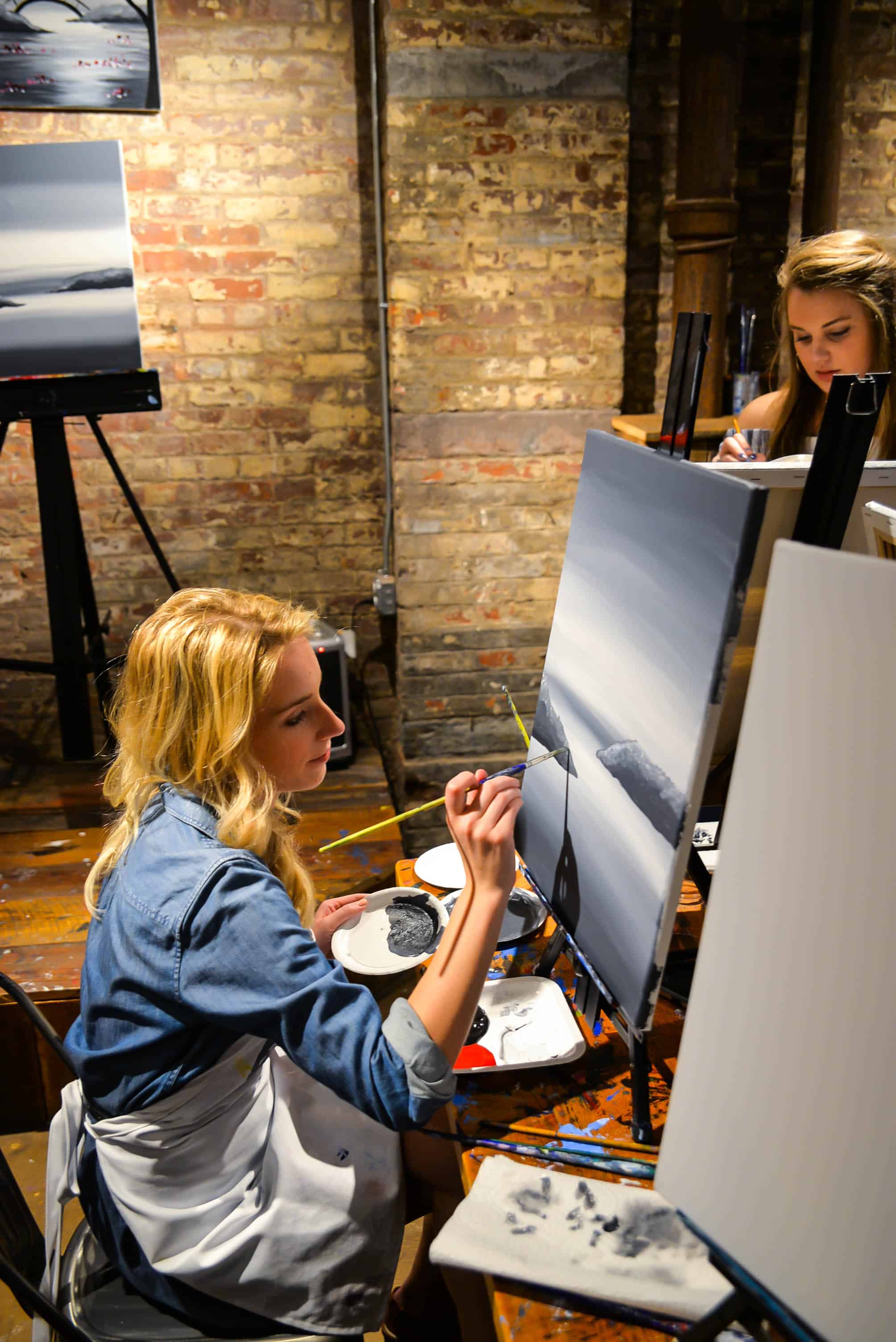 I bet the title of this post caught your attention! Yes, my friends and I did recently indulge in some painting and drinking. Wondering where one can do this in Manhattan? Click through to find out!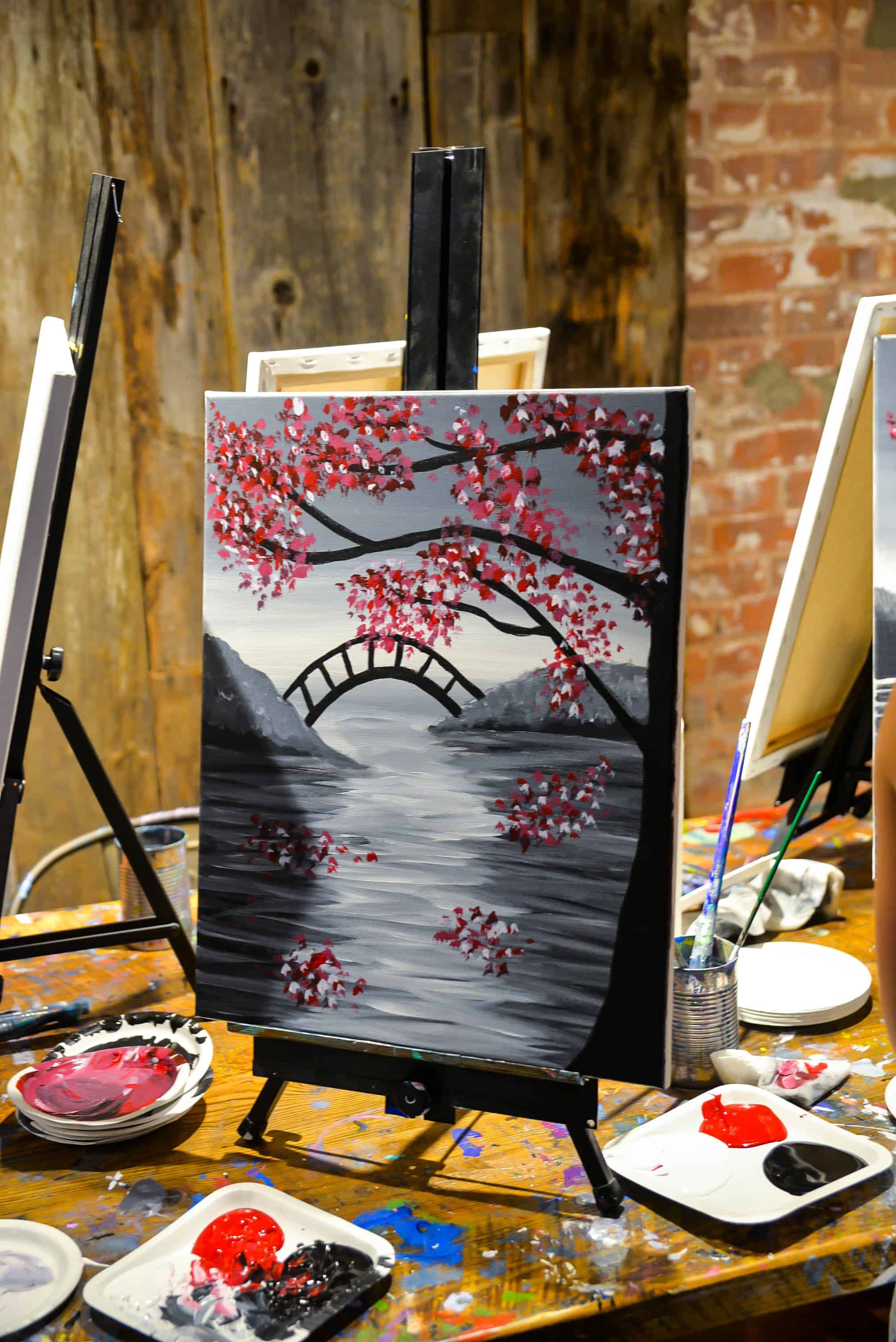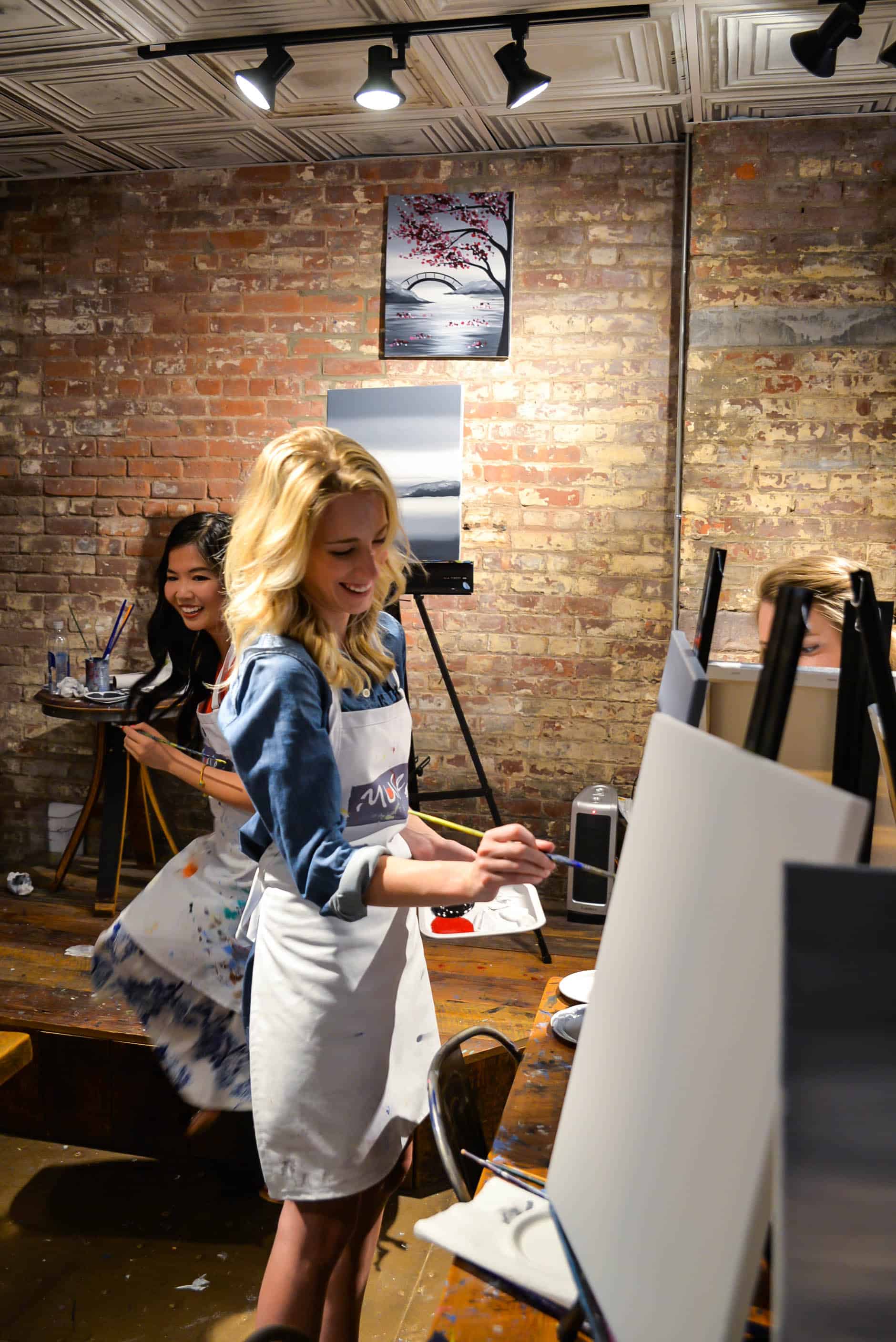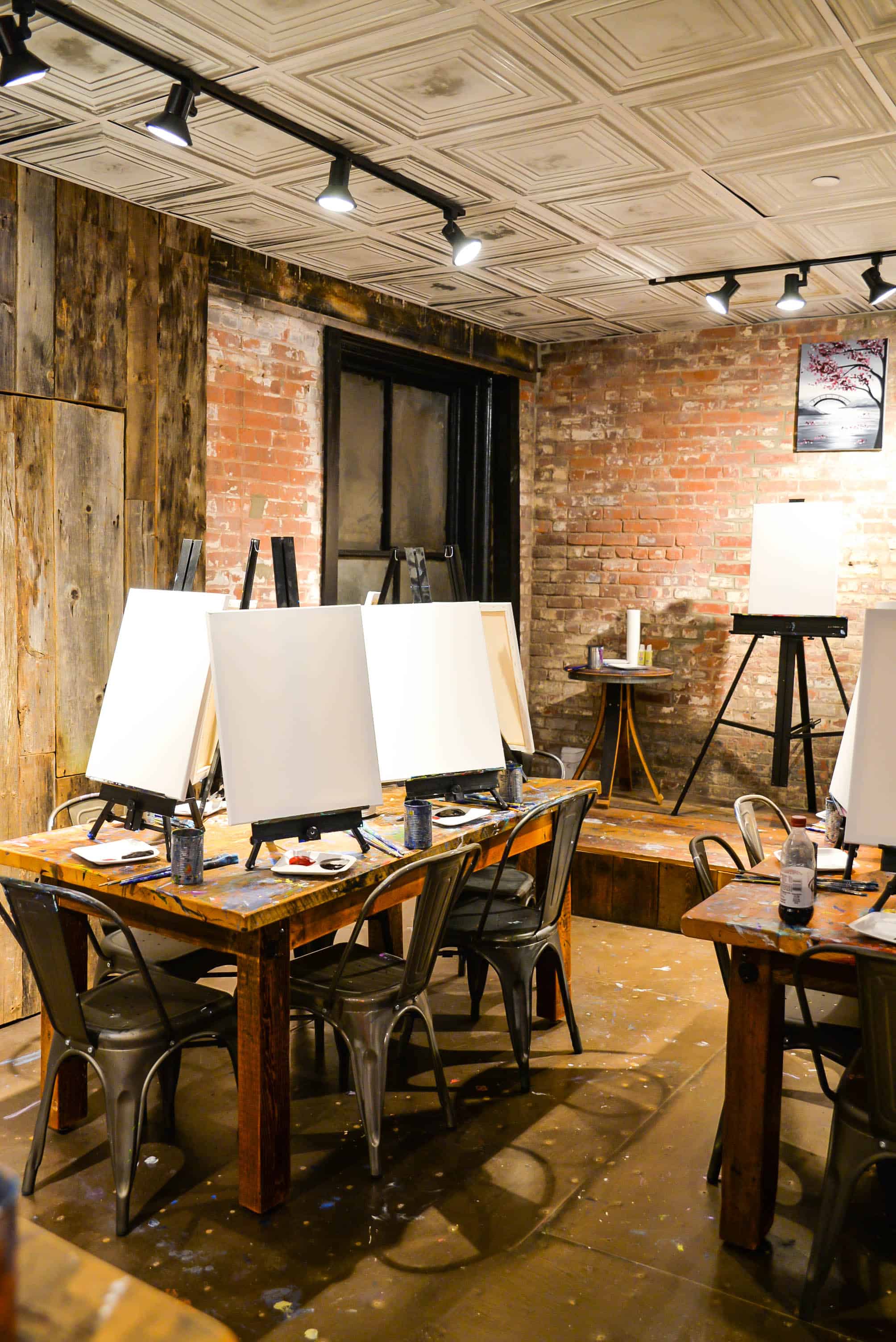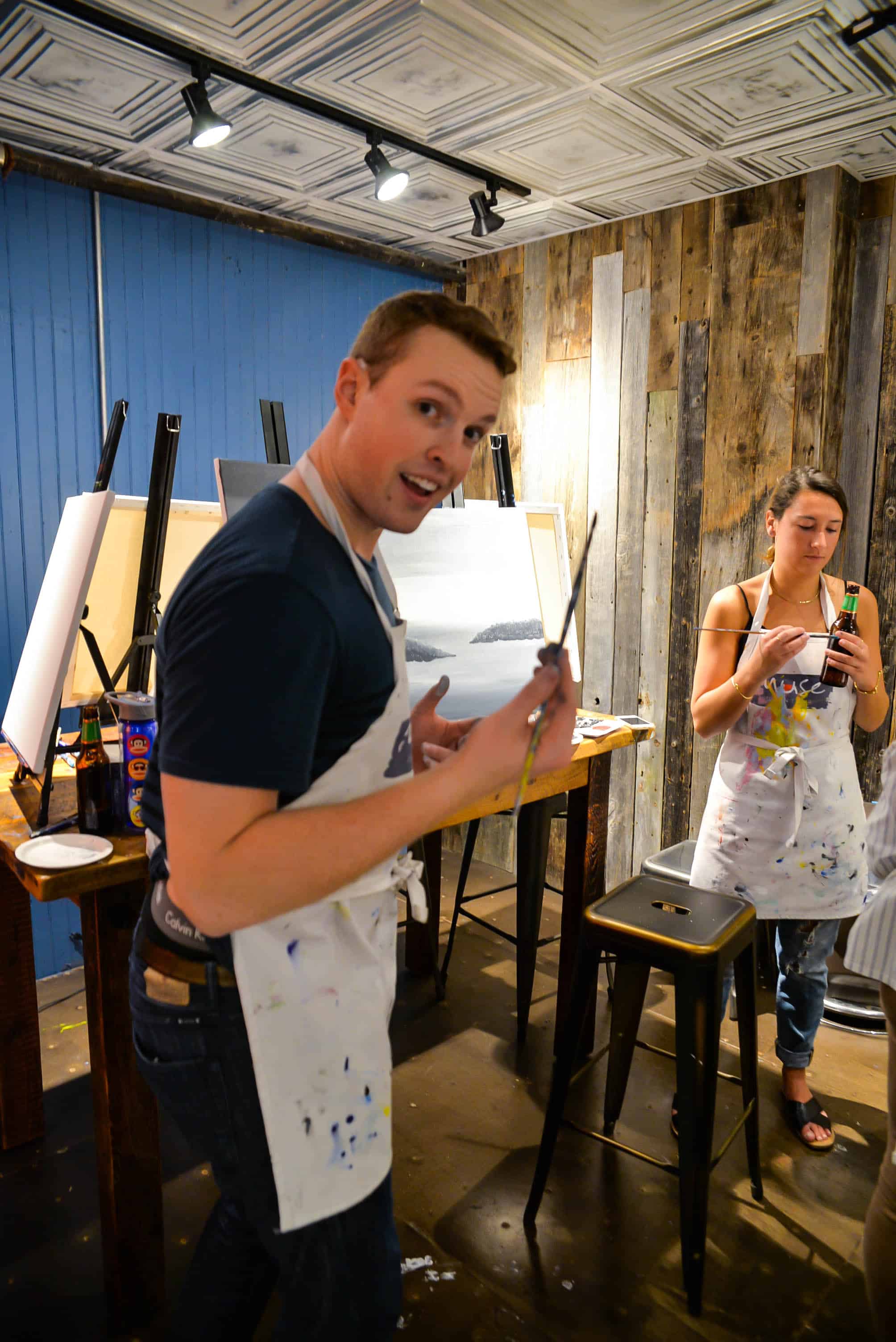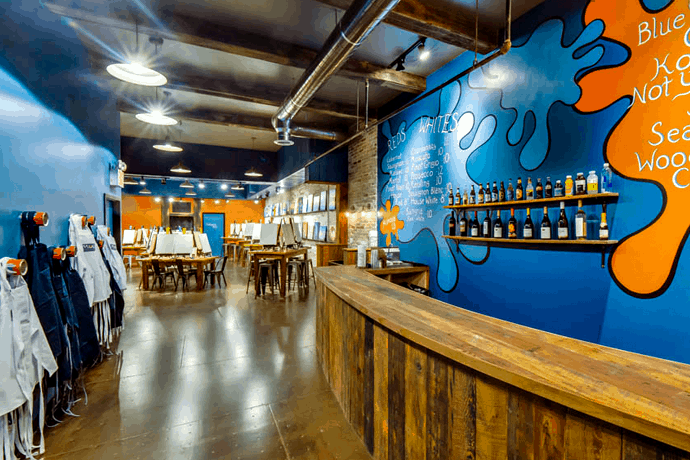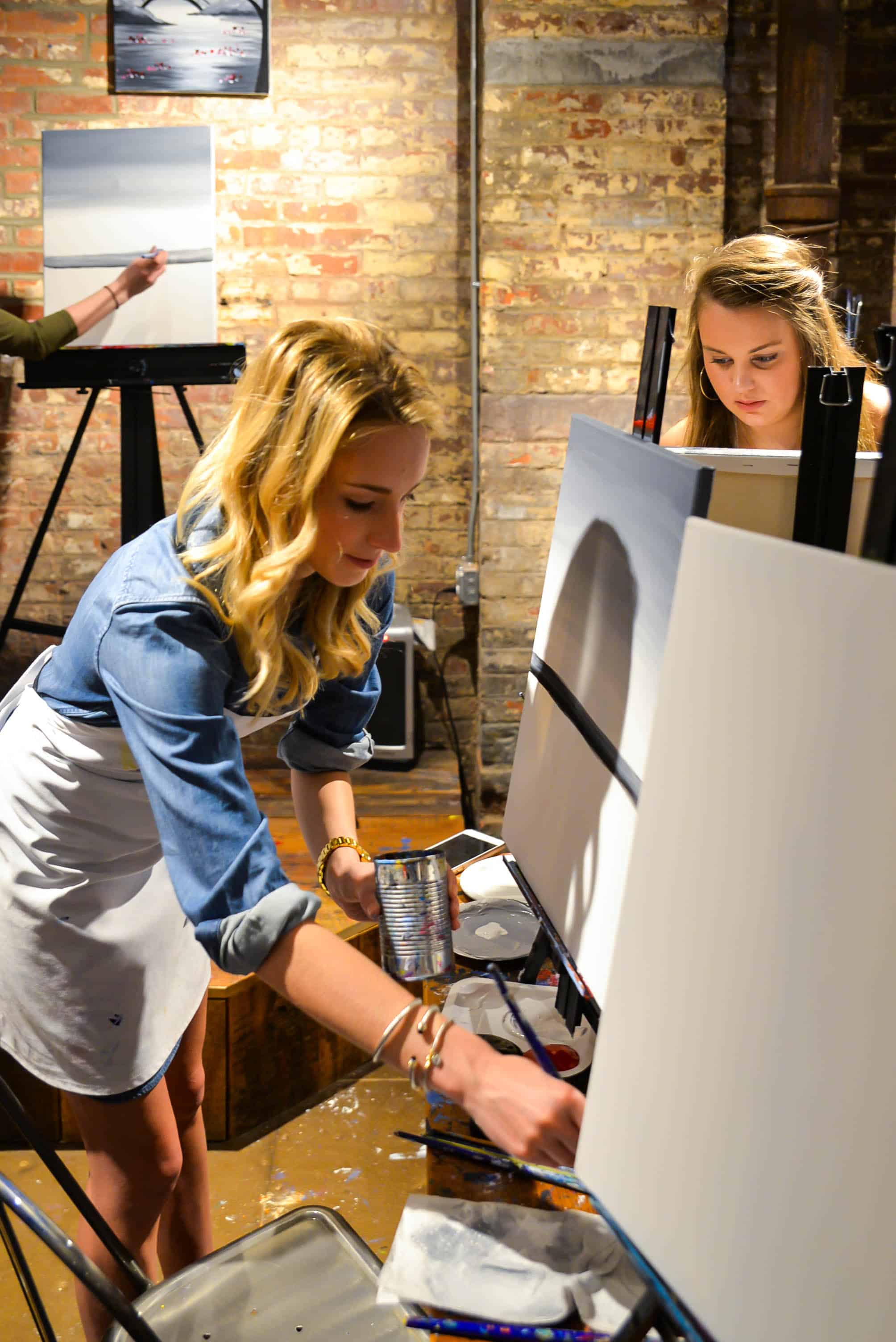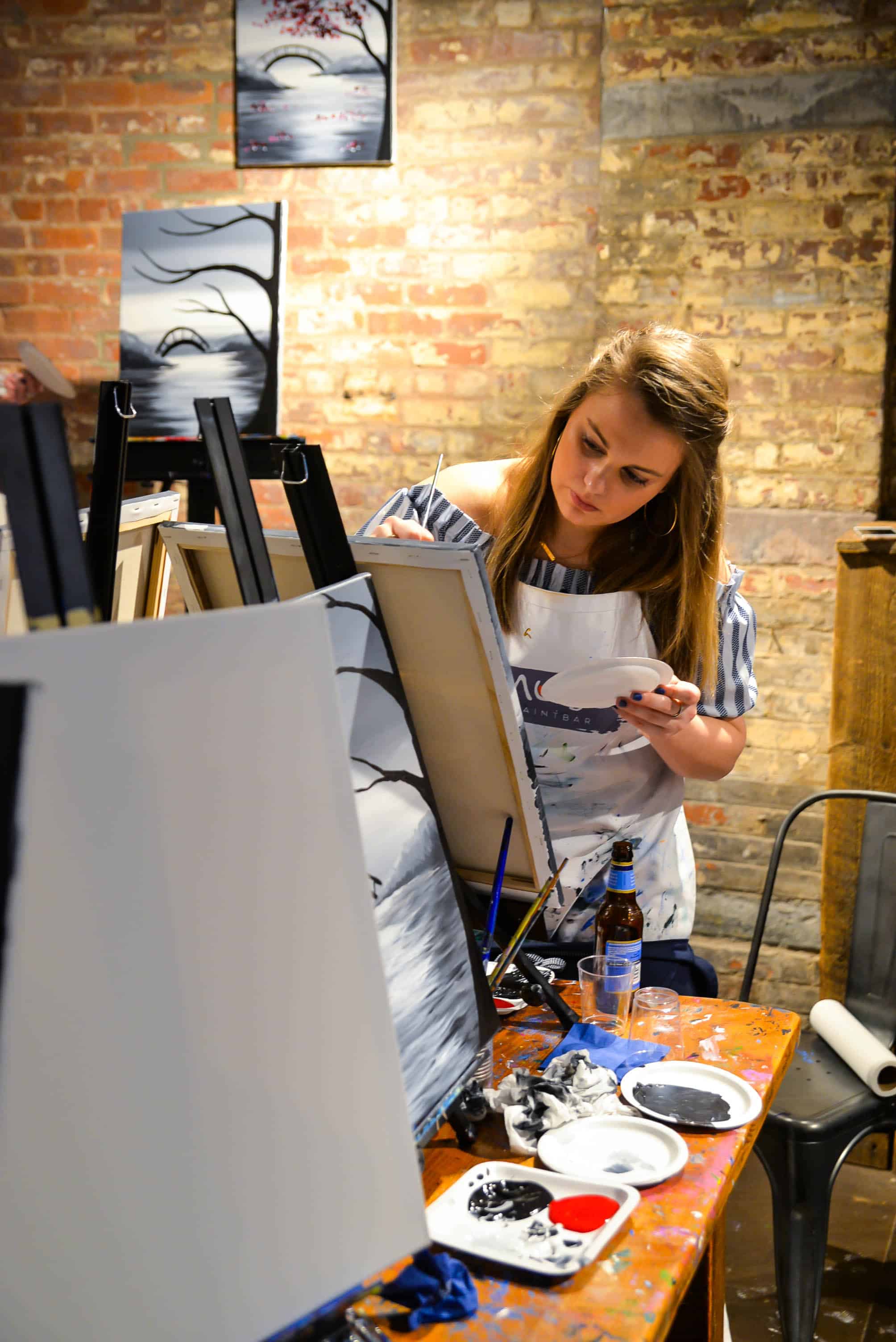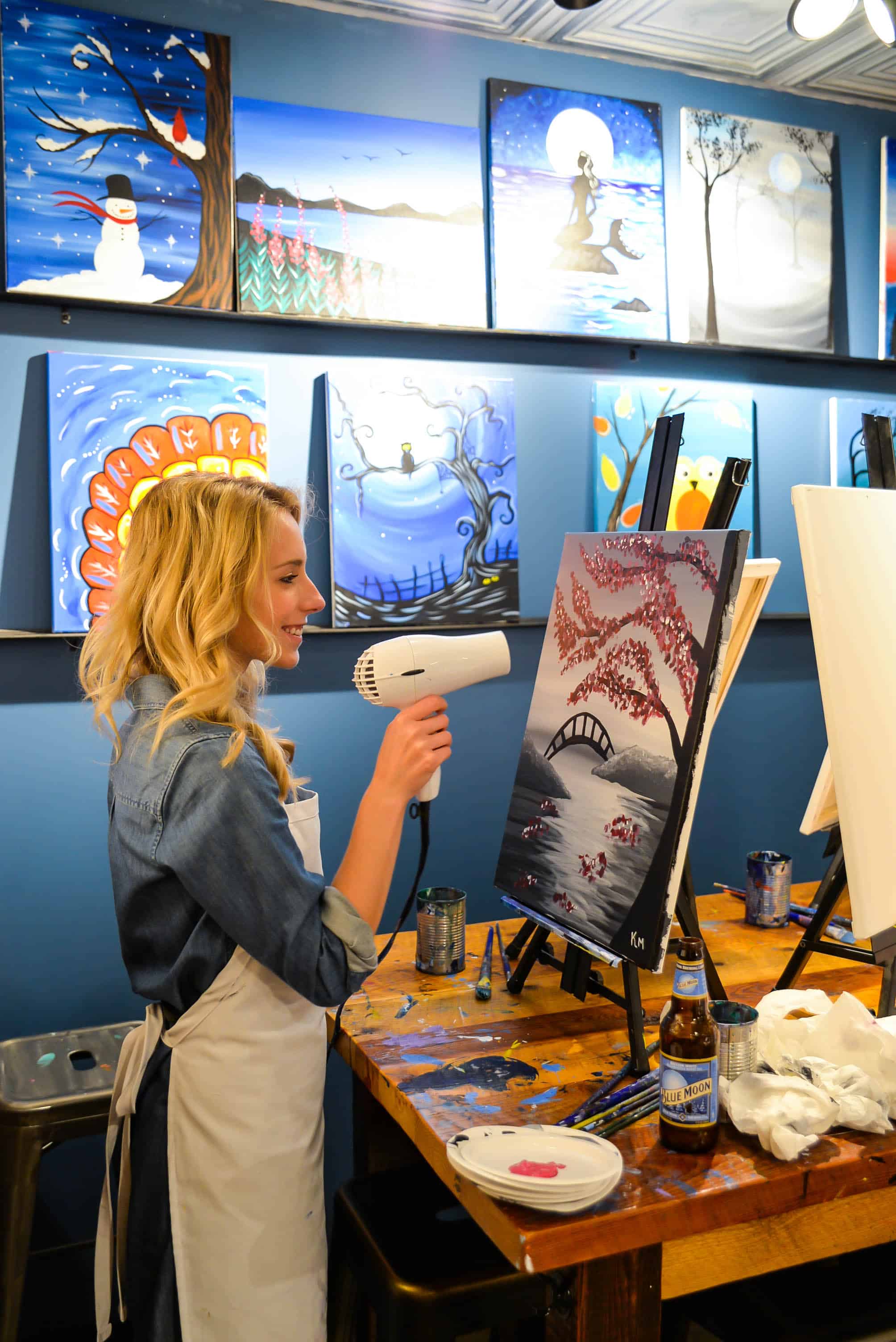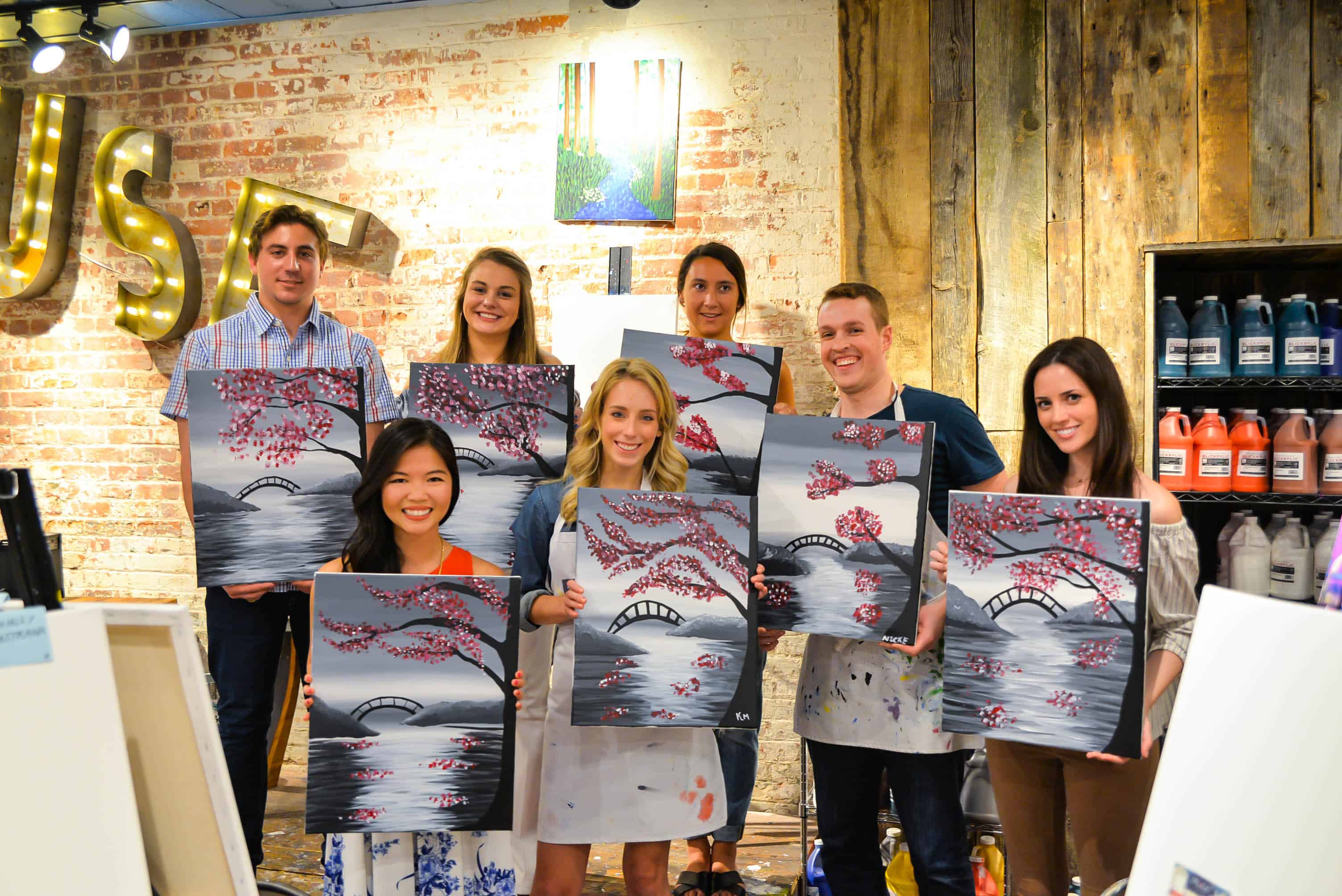 Big thanks to Jen, Nick, Amanda, Alex, Allie, and Kyle for coming and my Nick for snapping all the photos  🙂
I fell in love with Muse Paintbar earlier this spring after taking a painting class with Nick at the Tribeca location (this is what we painted!) We were looking to switch things up and do something different for date night and omg guys, we had so much fun. You can imagine how thrilled I was when Muse reached out offering a private class for me and my friends. It was a B L A S T.
Essentially what Muse does is combine taking a painting class with a restaurant experience. You're given step-by-step instructions from a professional artist all while having the option of ordering drinks and appetizers from a full bar. The class was totally reminiscent of the fun I had growing up going to art classes and pottery painting studios, just with an adult twist! I also really like that the experience isn't too formal. You're welcome to follow the steps (each class has it's own theme with a different work of art that you recreate) or you can go totally rogue and paint whatever you want with no judgement. I personally find painting to be so relaxing and such a stress reliever. It was also a lot of fun to do with a big group of friends because no one really took it too seriously (well, maybe some 😛 ).
I can't recommend the Muse experience enough for a fun date, night out with your friends, family activity (Muse is kid friendly) or birthday party! Right now there's just one Manhattan location in Tribeca, but there are actually a number of studios in the northeast. I'm already looking forward to my next class!
Have you ever taken a painting class? What are some fun out-of-the-ordinary activities you like to do with friends?
- Katie