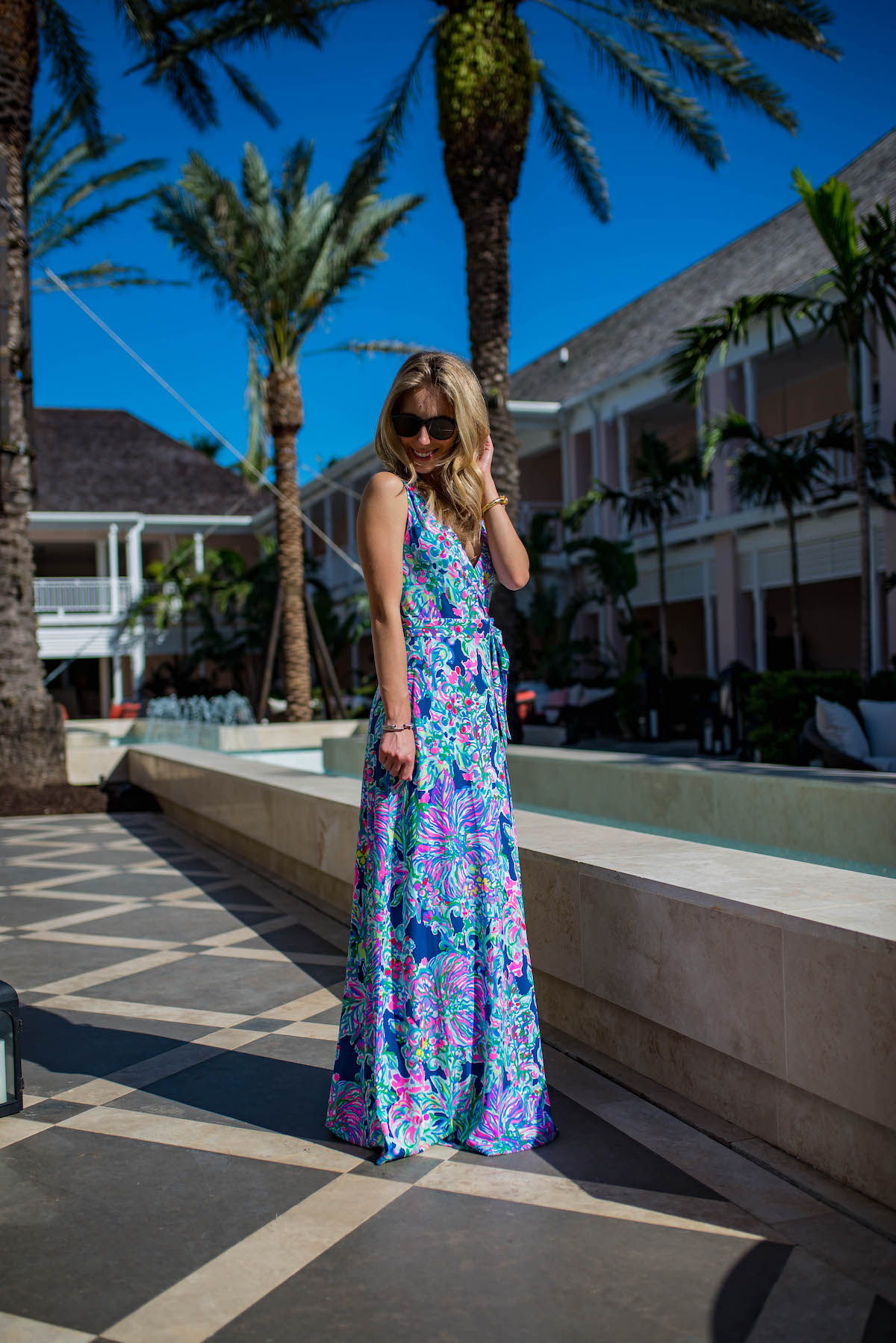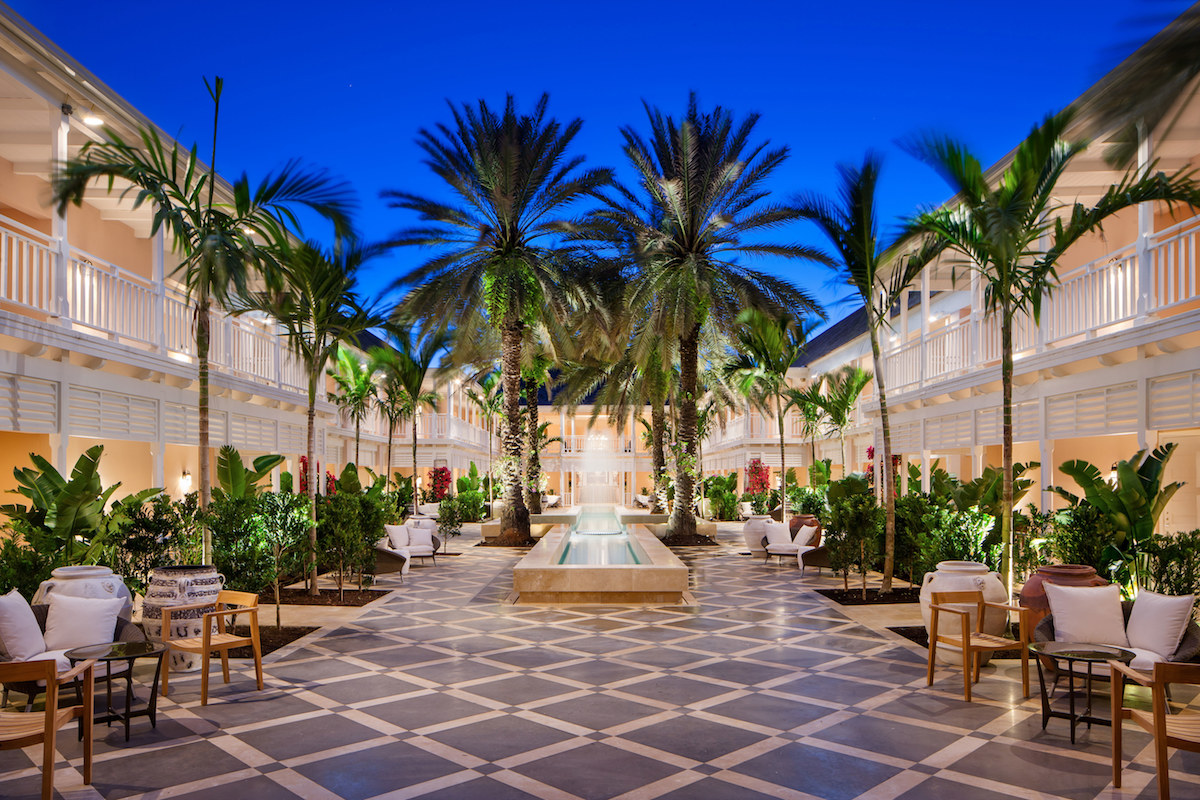 Drumroll please… I finally finished sorting through all my photos from the Bahamas! This weekend as the temps dropped below freezing outside it was a little bittersweet editing all of these images. Wouldn't it be nice if life had a rewind button?
But back to the reason why you're here. Today's post comes to you from One&Only Ocean Club, the resort where we spent the first full day of our girls' trip to Paradise Island, Bahamas. Magical. Luxurious. Elegant. All words to describe this beautiful and peaceful oasis that we were lucky enough to enjoy for an afternoon. Warning: clicking the jump might trigger serious wanderlust.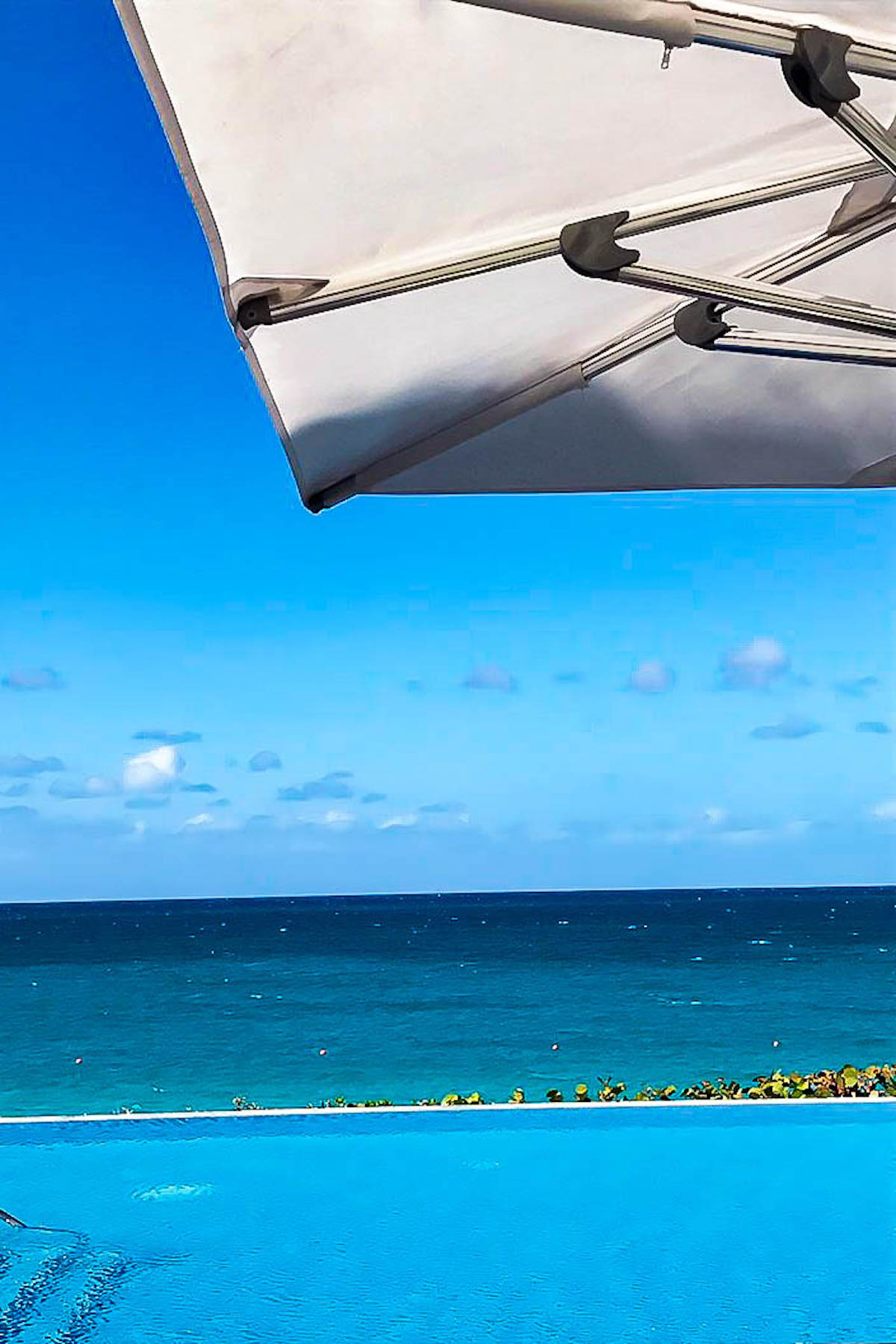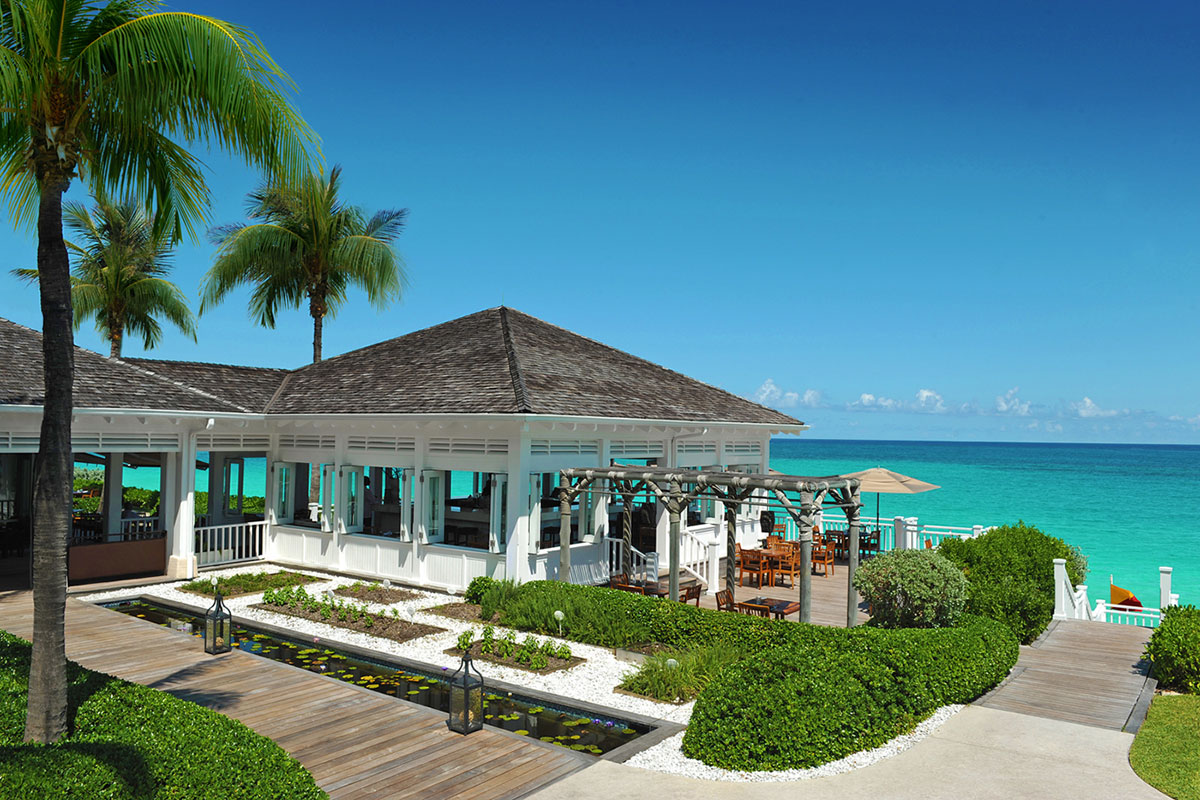 So fun little fact about me. My favorite recent James Bond movie is hands down Casino Royale. I'll never forget the scene where Daniel Craig comes out of the ocean looking like a #hottiewithabody— after that he became my teenage crush for probably a year. My point is One&Only Ocean Club is the beachside resort where Bond stays in the movie!! I maybe might've fangirl-ed a bit during our tour 😳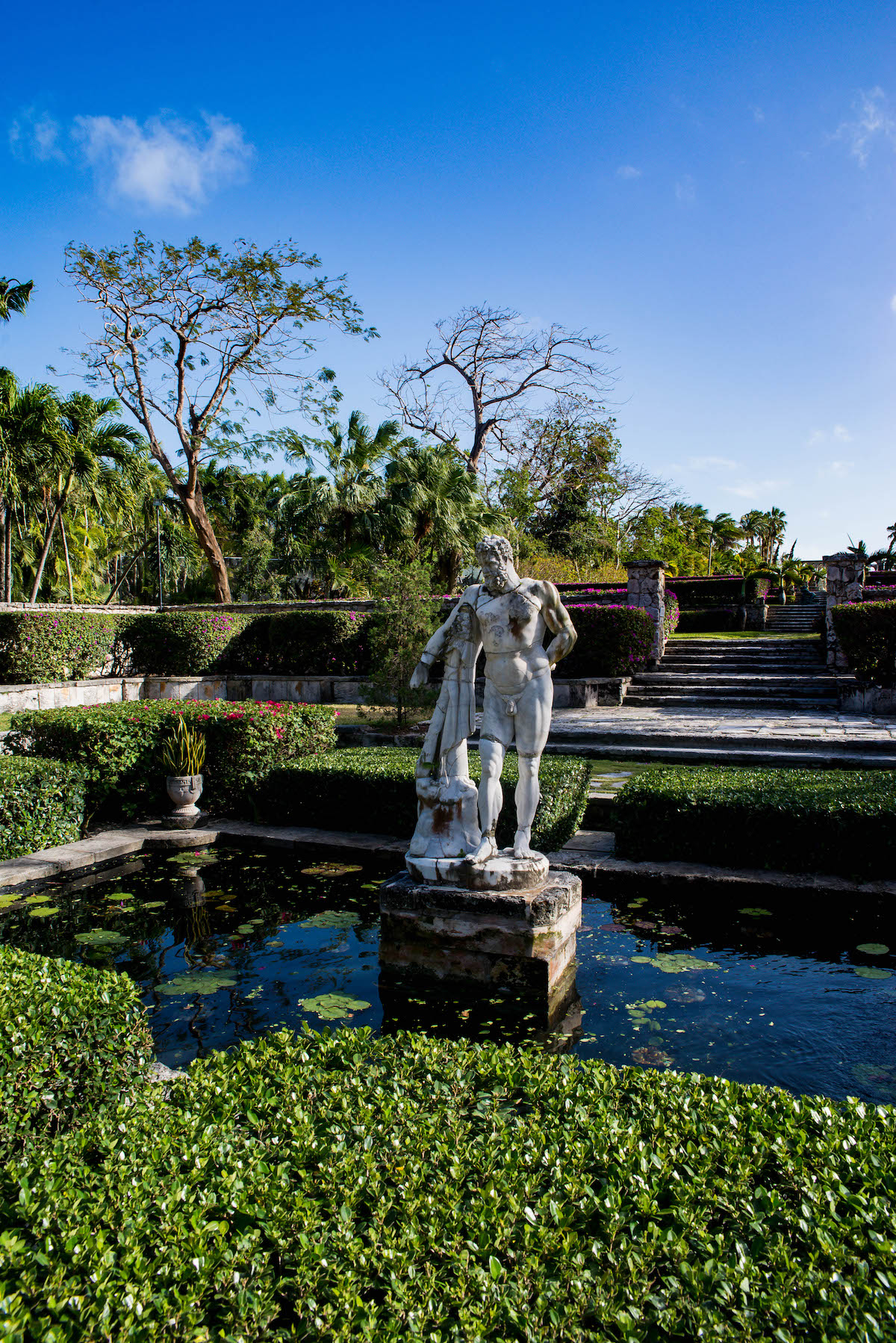 I really enjoyed learning more about the resort's Versailles-inspired design over lunch at Dune, a Jean-Georges restaurant. The fresh seafood and oceanfront view was spectacular. We also may or may not have indulged in a few cocktails (and maybe a bottle of Whispering Angel rosé…)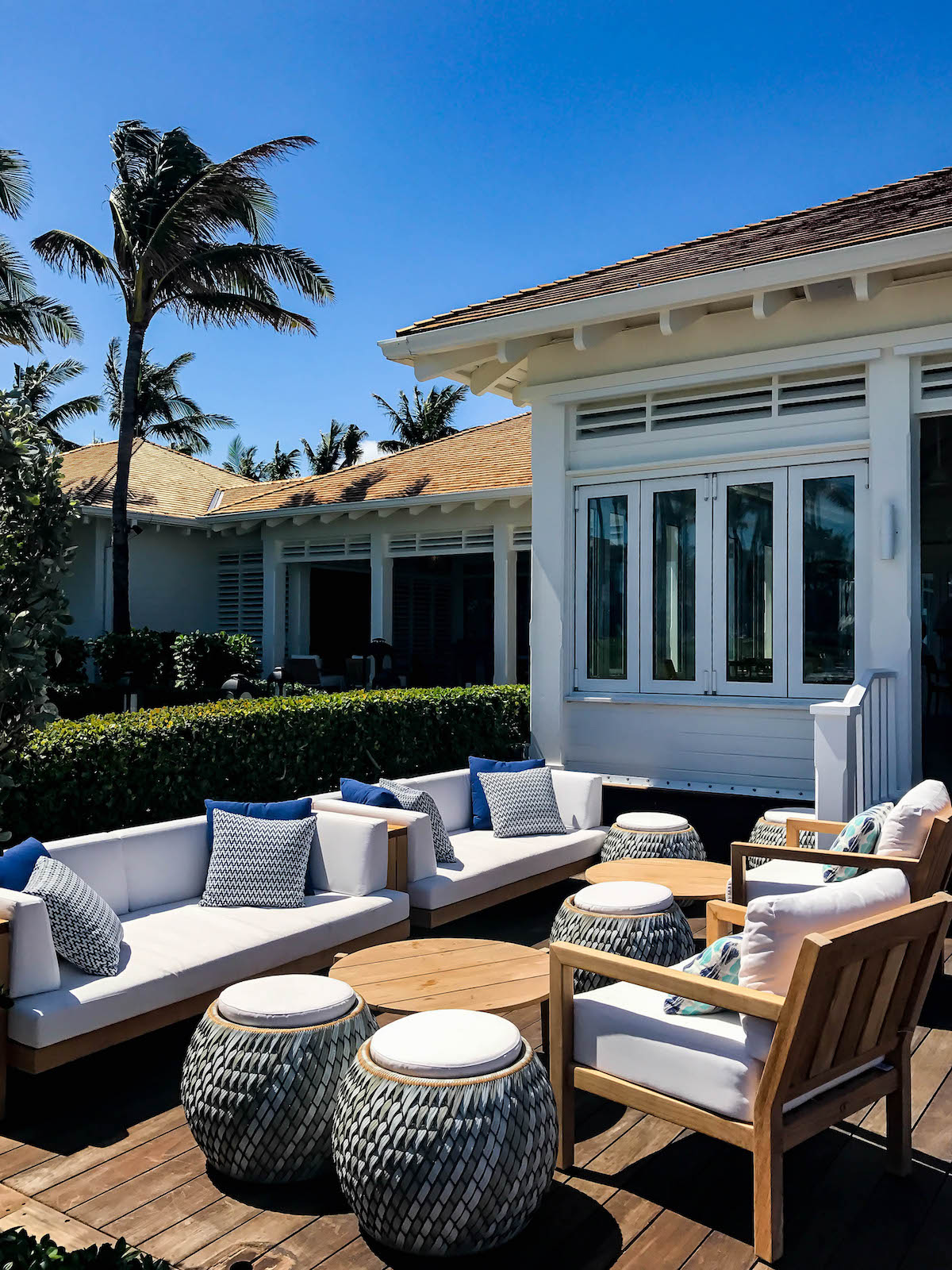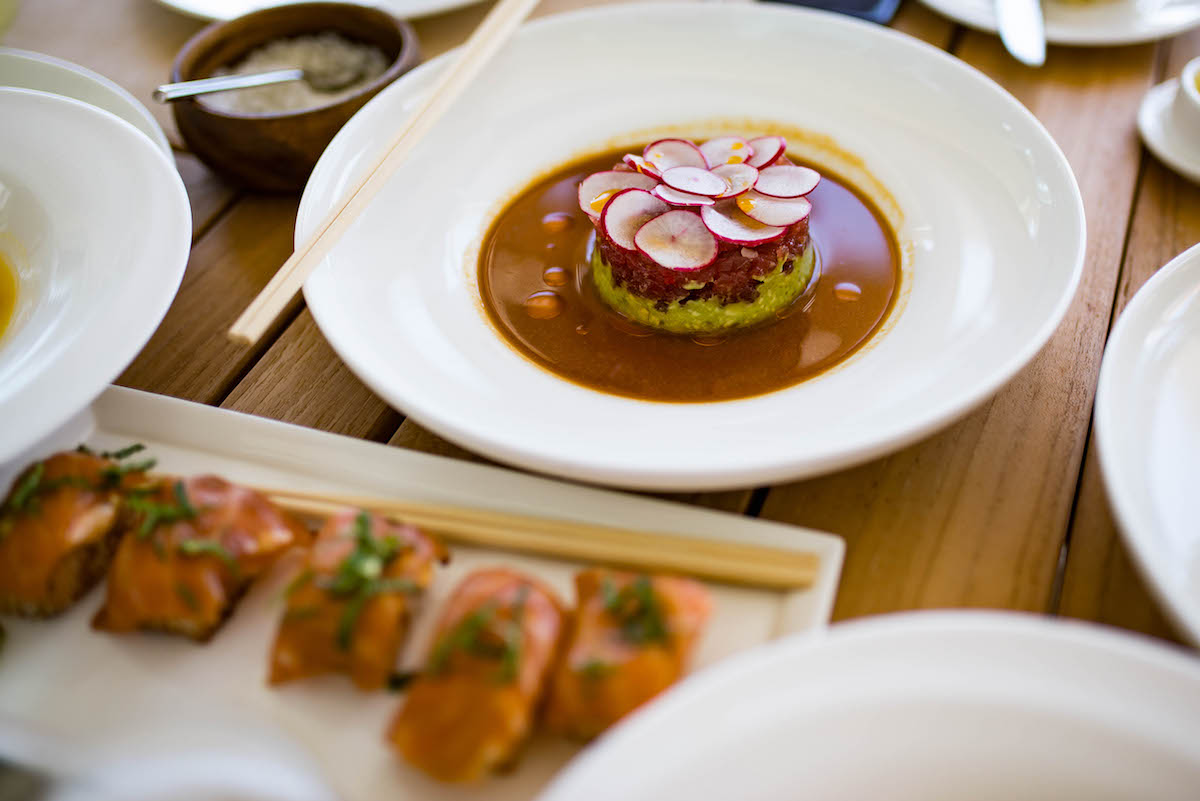 Tuna tartare at Dune by Jean-Georges Vongerichten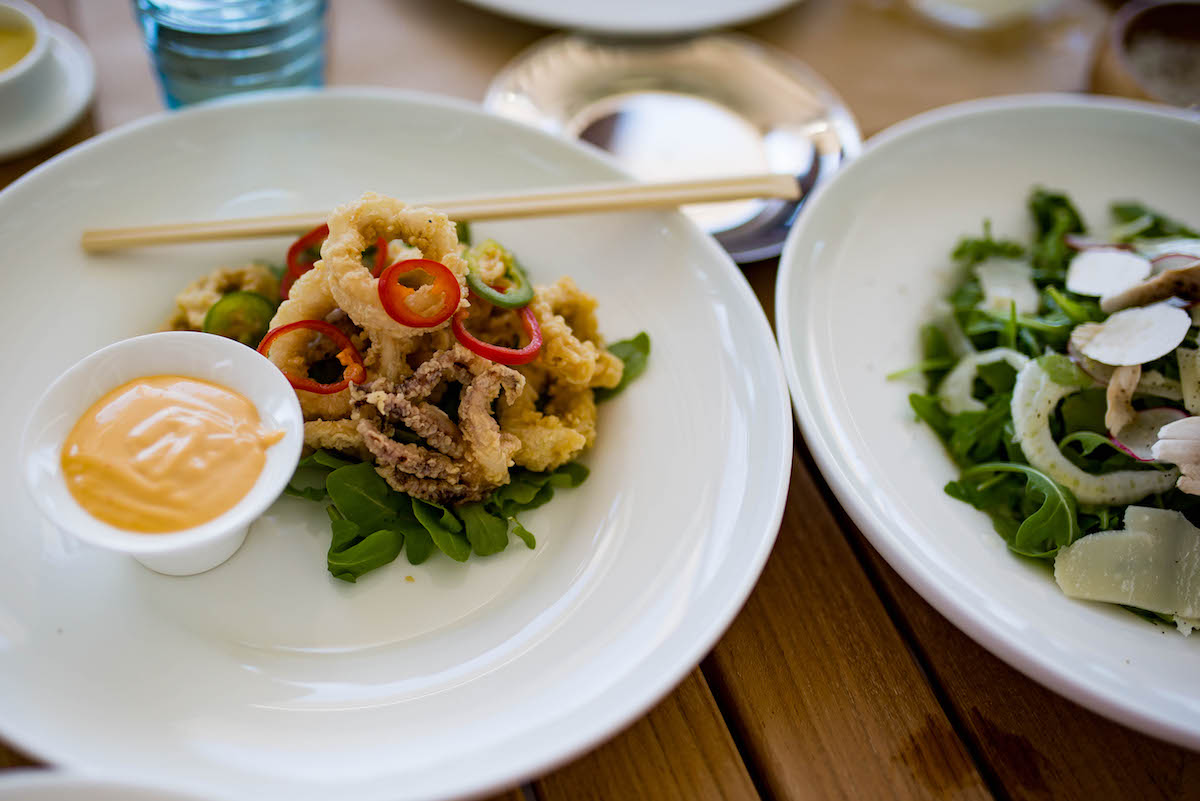 Fried calamari at Dune by Jean-Georges Vongerichten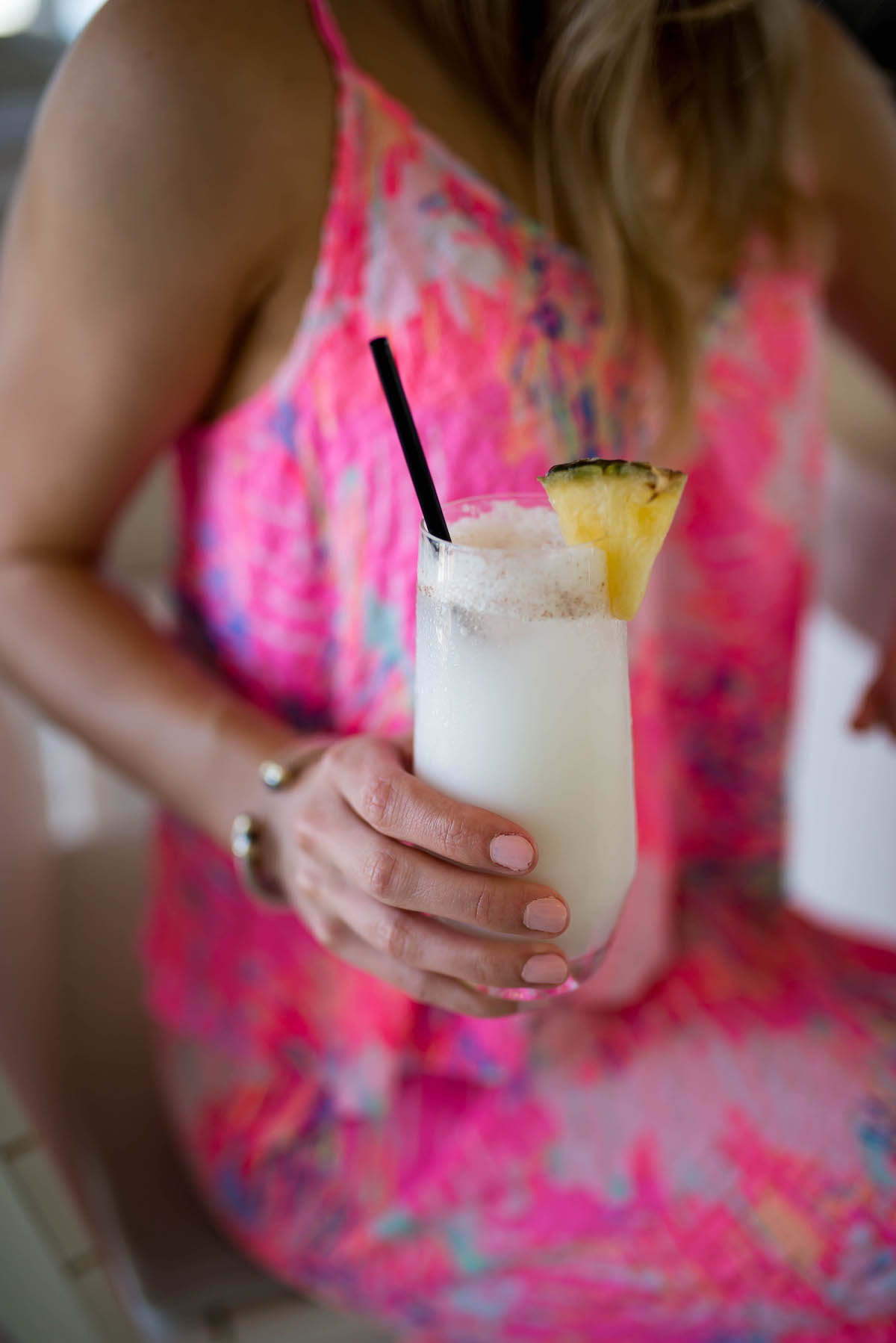 One of the most interesting and delicious drinks we tried was Sky Juice: a traditional Bahamian-favorite made with sweet frothy coconut milk and gin.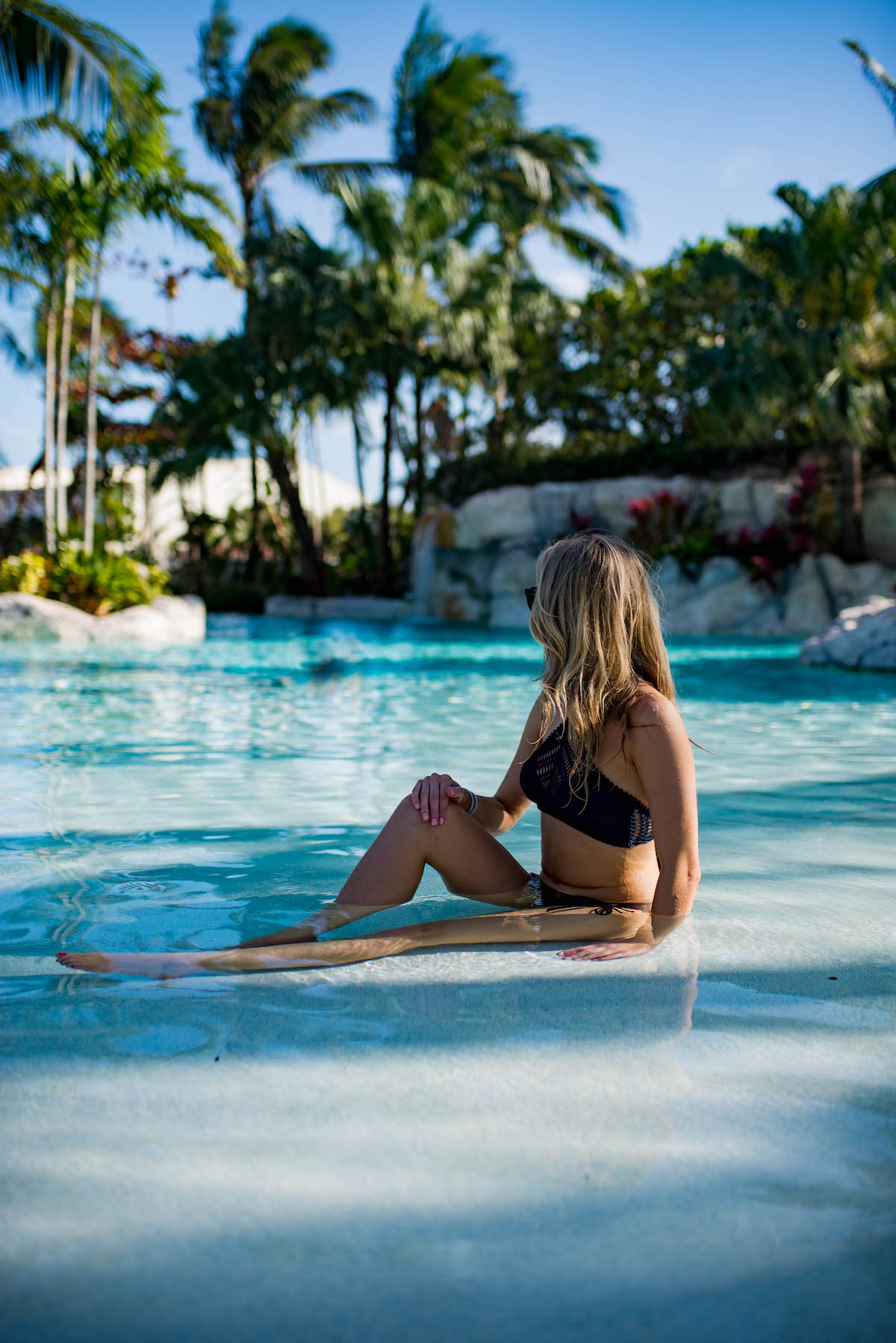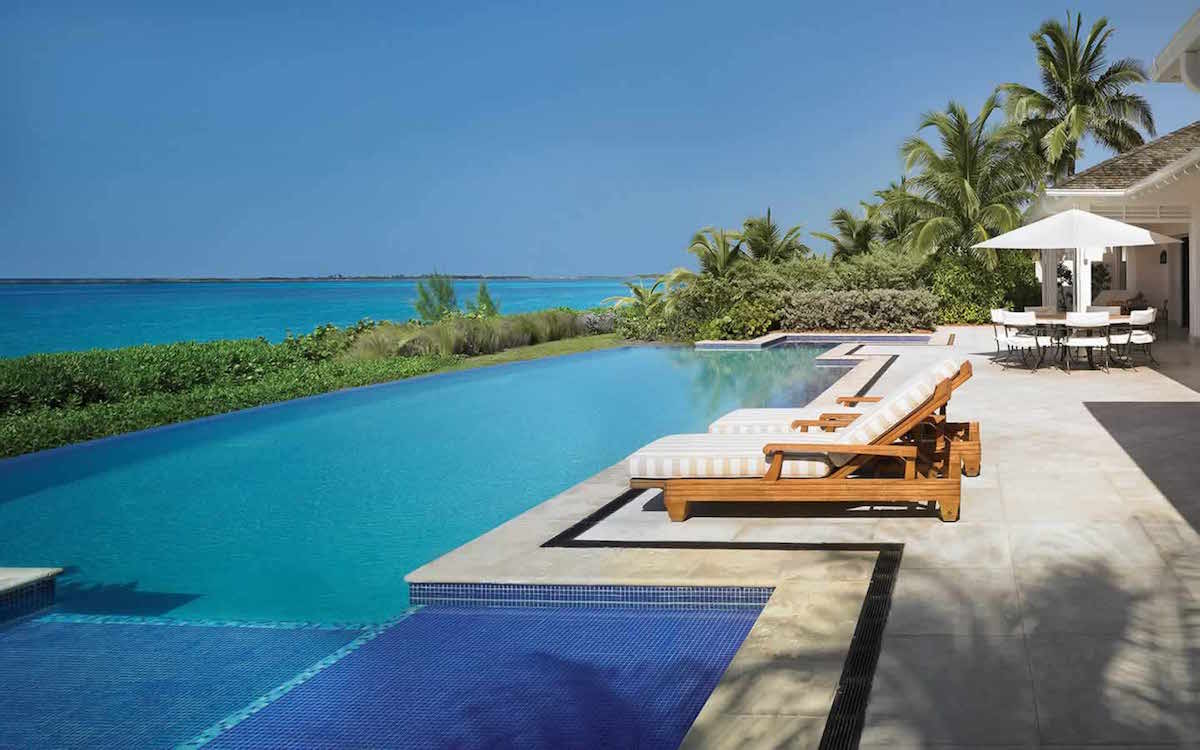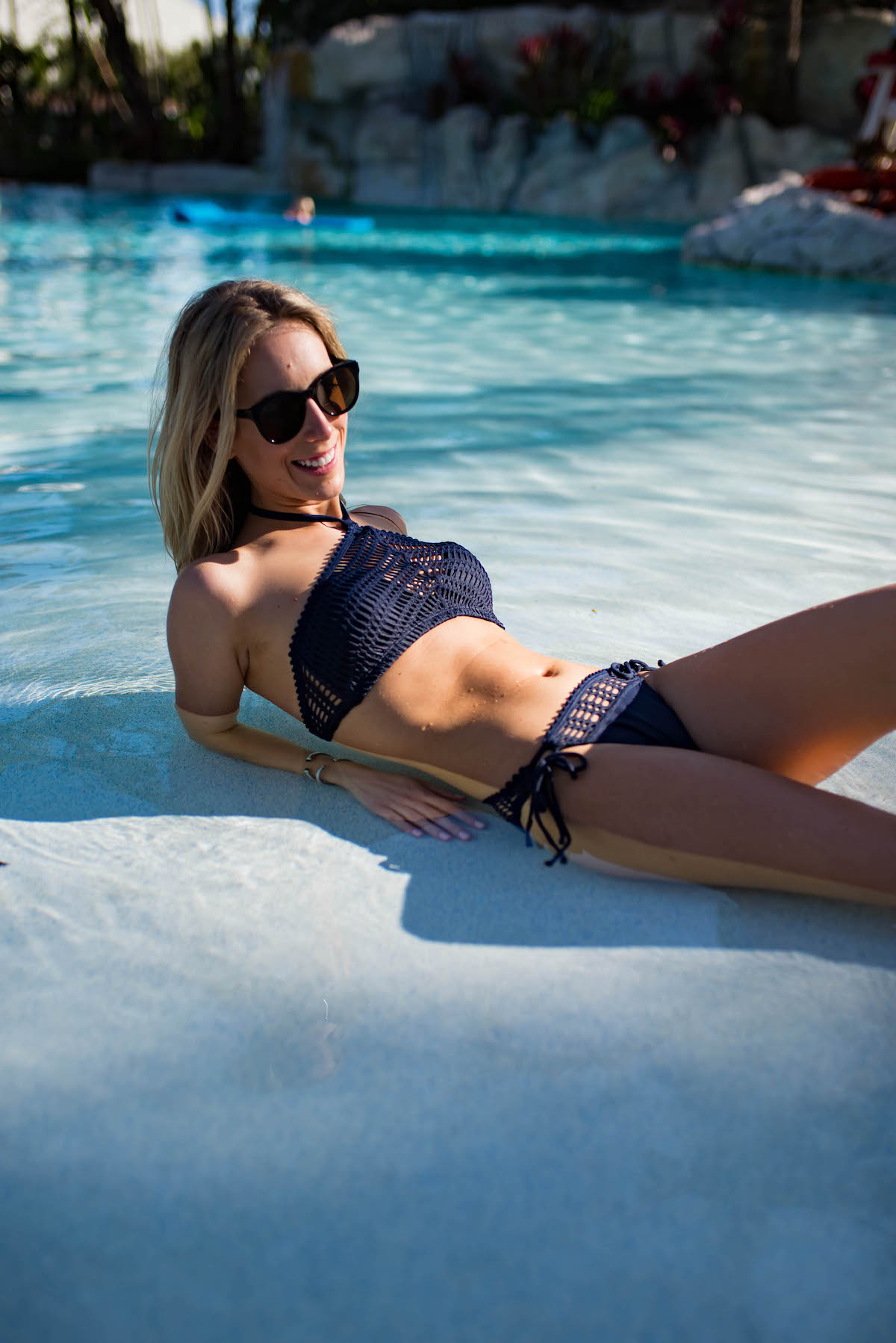 Navy Halter Bikini Top & Bottoms c/o | Cat Eye Sunglasses
Since 1962, the Ocean Club has hosted a league of legendary celebrities including Frank Sinatra and Zsa Zsa Gabor. Everything about the accommodations, dining and decor exudes elegance and luxury.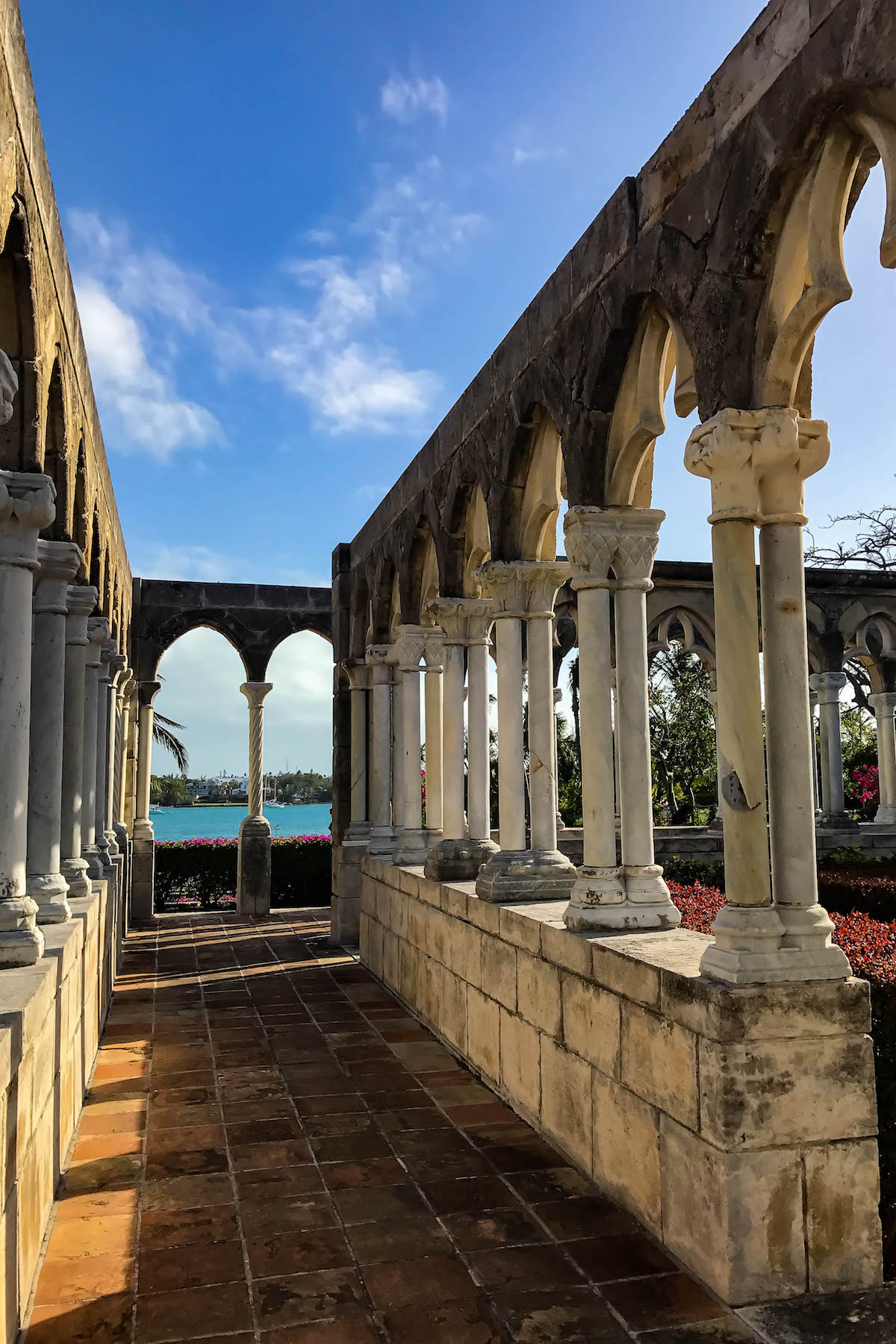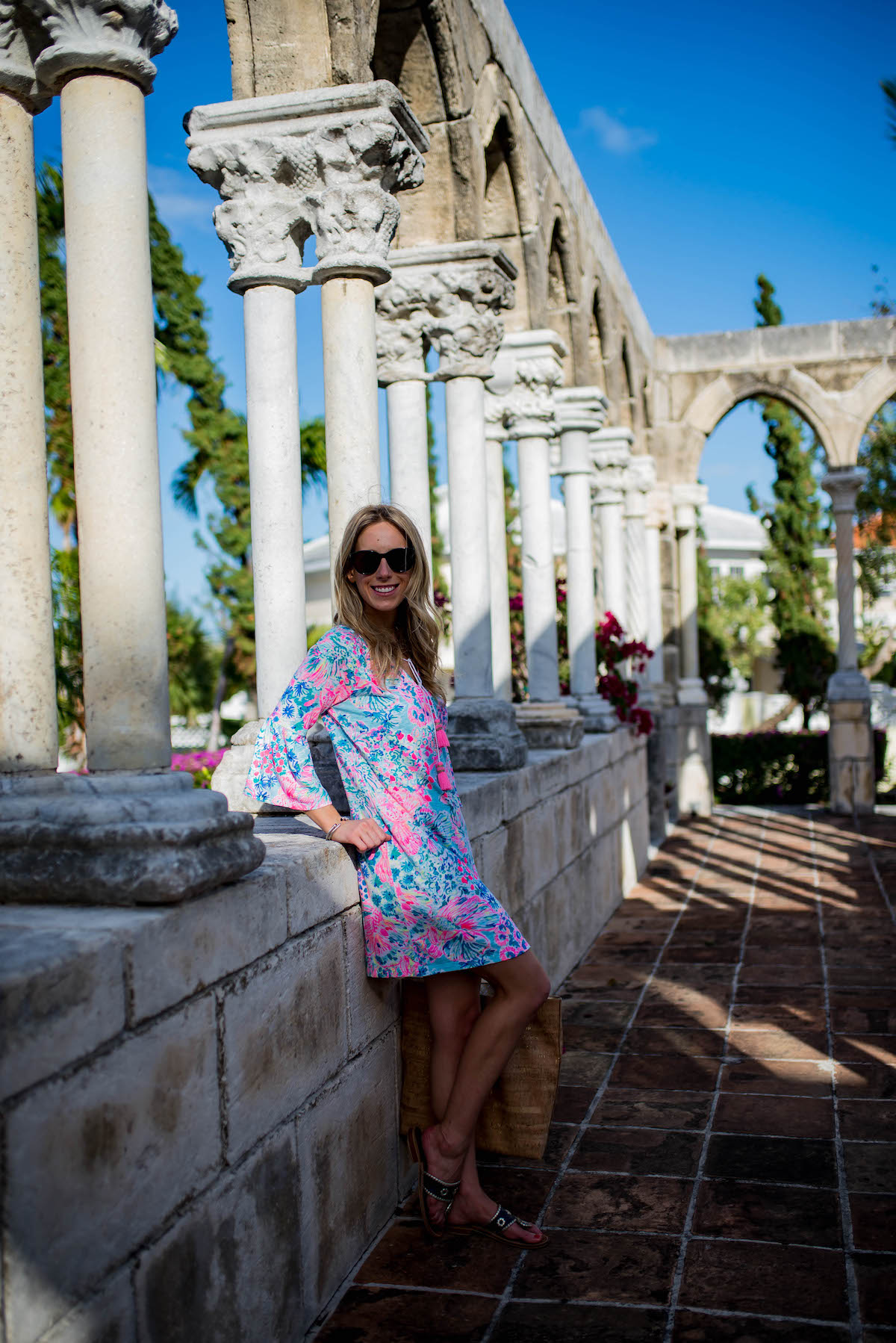 As you can see from the photos the property is stunning. I could've spent hours taking pictures of the grounds which are a work of art themselves with rolling gardens, terraces, fountains, marble statues and an incredible 12th-century Augustinian cloister (pictured above) that was shipped in pieces from France.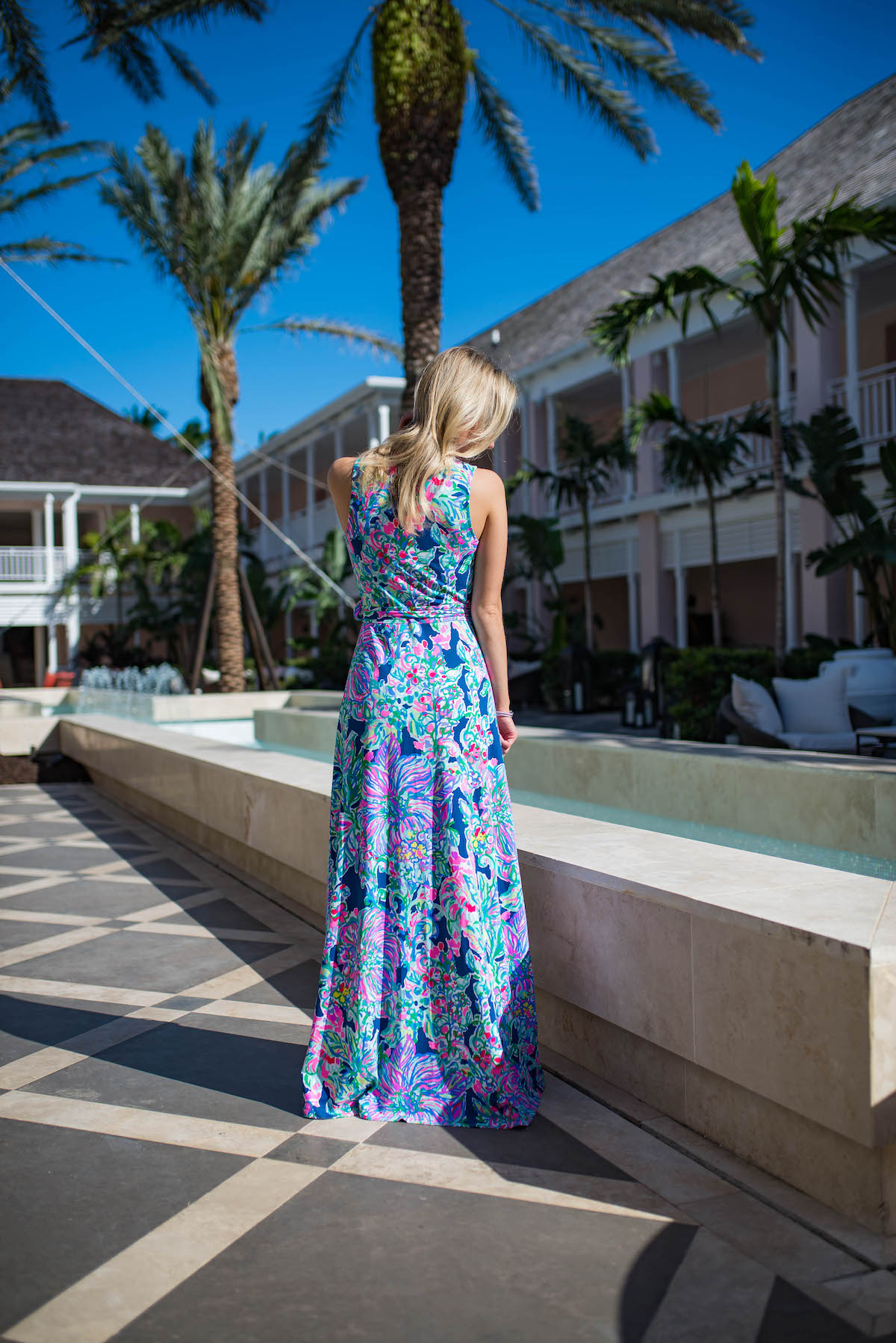 I'm pretty sure this Lilly Pulitzer maxi dress was made to be worn here 💕
If you gave me a plane ticket back to the Bahamas I would end up here in a heartbeat and I'd be lying if I said that the One&Only Ocean Club wasn't at the top of my must-return-to-asap list. I have a feeling I'll be dreaming about this place for months! xo
- Katie