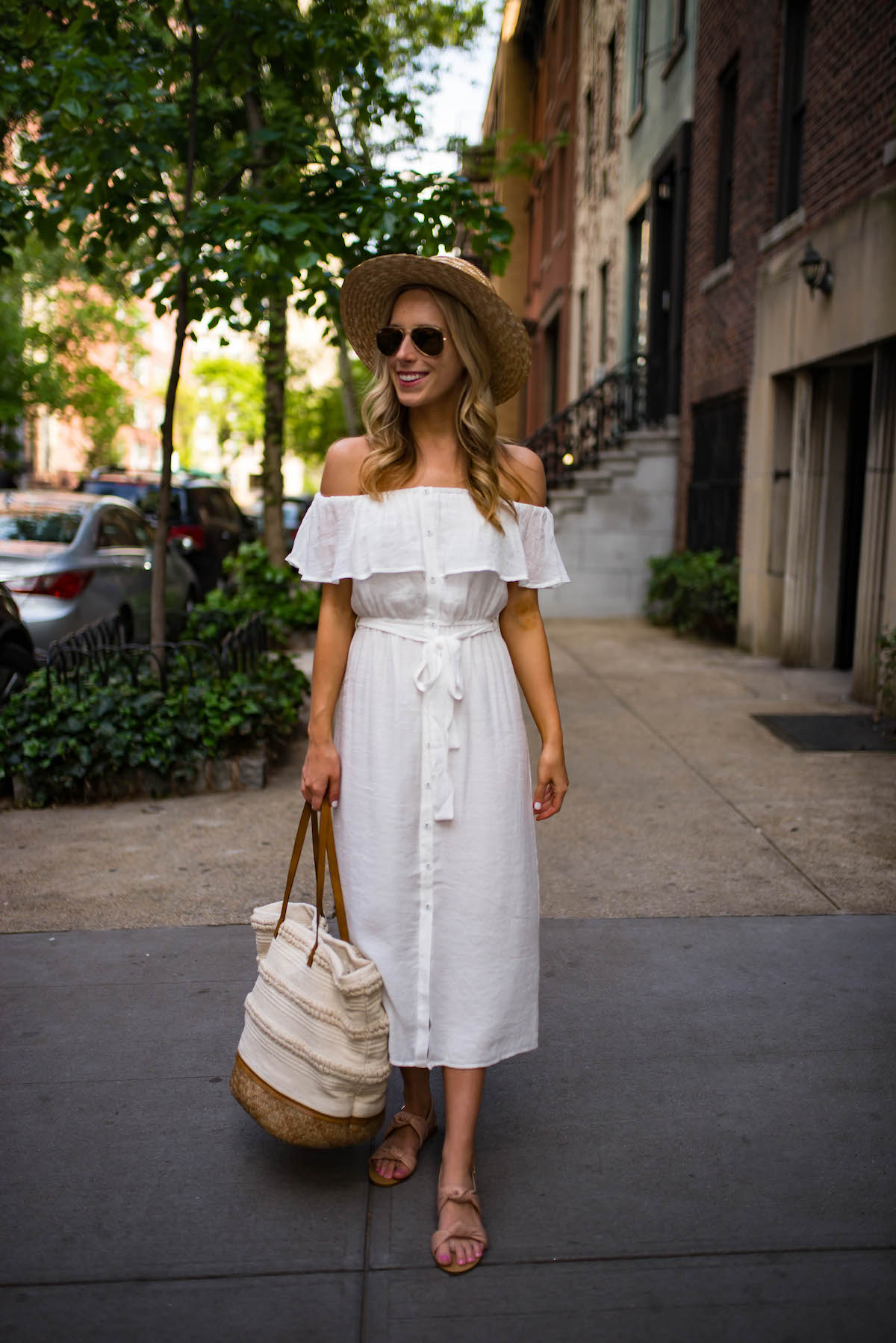 I can't believe we leave for Italy tonight! We're making a quick 2-day stop in Rome, however most of our trip will be spent exploring the beautiful Amalfi Coast. I'm basically feeling jump up and down, pee in my pants excited (not literally…) but you get what I mean! For those of you who have asked me to share our itinerary: don't worry! I'll 100% be recapping everything in a travel guide and of course posting lots of photos and videos on my Instagram Story while we are there. Whenever I travel I always save everything to my Highlights on my Instagram profile, so you can always look back there if you aren't able to watch my story within 24 hours.
So why Italy? A better question would be… WHY NOT?! To be honest we planned this trip on a whim back in March. Despite it being spring, New York had consecutively awful winter weather for what felt like a month straight. I think it's normal for many people to get the "Winter Blues," but for some reason this year it hit me much harder. Between January and April, there were more than a few moments where I felt depressingly down in the dumps, completely uninspired and asking myself why again do I live in the northeast.
I remember waking up early one morning to another blizzard and just thinking to myself: WE NEED TO GET OUT OF HERE. Luckily Nick was on the same page, so we began looking into what it would cost to fly to a few different destinations on our bucket list. We always like to plan a trip towards the end of May to take advantage of Nick having off for the Memorial Day holiday and after some initial research it became clear that Rome and the Amalfi Coast was going to be our winner. Within a day we booked the flights and I'd confirmed the hotels!
Anddddd now the day of our departure is finally here! Woohoo! Packing for this trip was a lot of fun and way easier than our last big adventure to Europe in December. Believe it or not, Nick and I are actually sharing just one checked bag. We didn't have a choice last time because our clunky boots and coats took up so much space, but this time we were able to fit everything we needed in our individual carry-on luggage and then our one big extended trip suitcase. If you're curious about how I pack for long trips, keep a lookout for a post and YouTube video with my tips coming (hopefully!) next week or the following.
Okay enough of me being a chatterbox. Here's a little peek at some of the necessities on my Summer Eurotrip packing list. PS if you're looking for specific details on comfortable travel shoes, make sure you check out the footwear guide I posted earlier this week!
Summer Eurotrip Packing List

- Katie