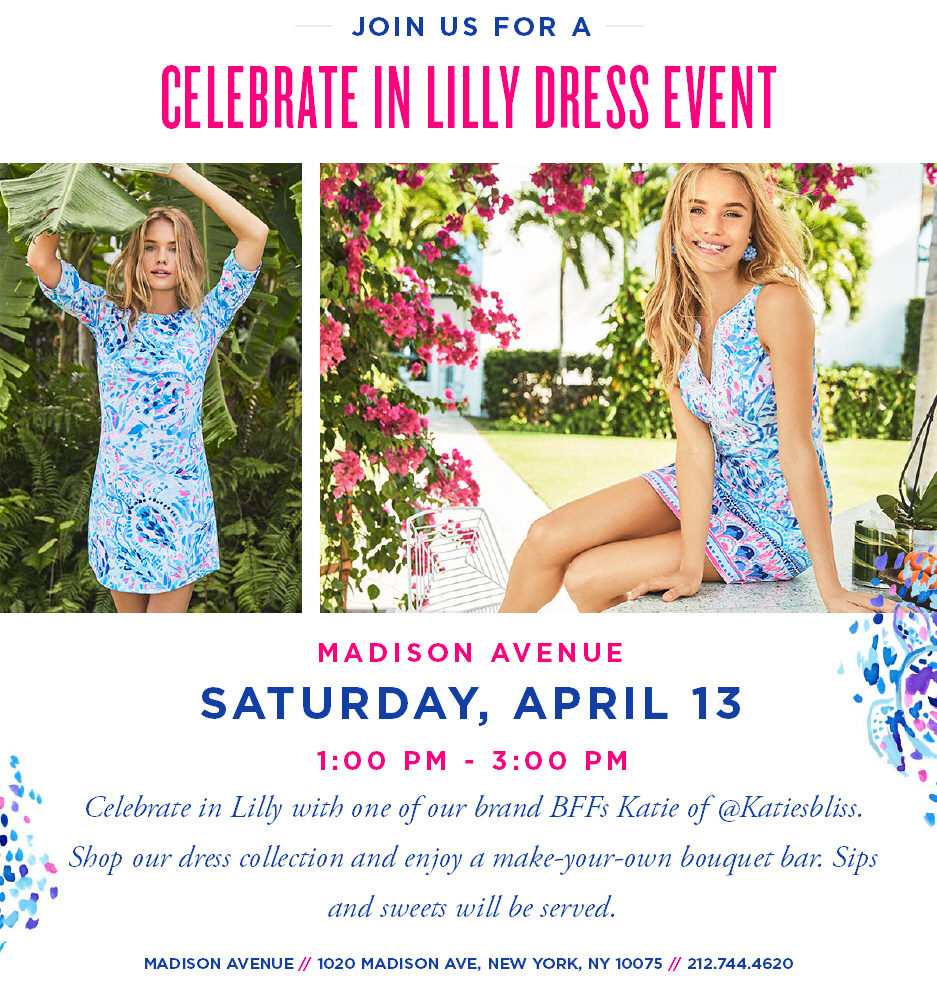 I have some really exciting news to share with you gals. I'm hosting an event with Lilly Pulitzer at the Upper East Side store this Saturday and I would LOVE for you to attend and shop with me! The Lilly Pulitzer team always goes above and beyond with anything they plan and this event is no exception. Not only will you have a chance to add some new pieces t to your closet for spring, there will be complimentary arrange-your-own bouquet bar, along with lots of yummy bites + bubbly! It's going to be a blast!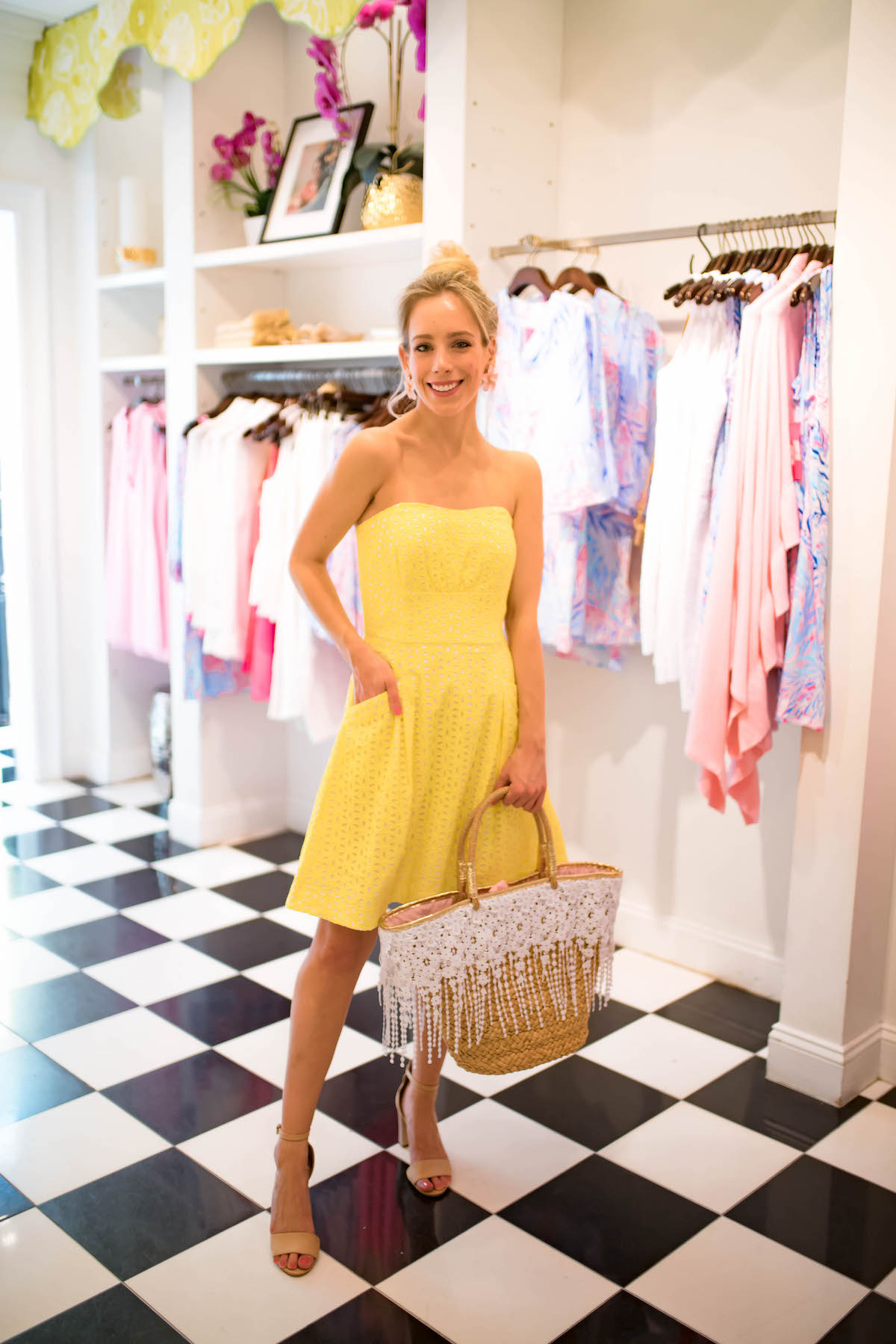 OUTFIT DETAILS // Lilly Pulitzer Blossom Dress | Lilly Pulitzer Straw Tote Bag | Lilly Pulitzer Orchid Earrings | Sandals
Still searching for the perfect little white dress for spring and summer? Word on the street (aka from the Lilly Pulitzer team) is that the store is going to be stocked fulllll of new arrival white dresses. Score!!! I've been raving for years about how much I love Lilly's white dress designs (always so fun and unique!) so if you need one for an upcoming graduation ceremony, bachelorette, bridal shower or rehearsal dinner– this would be the perfect opportunity to find the lwd of your dreams.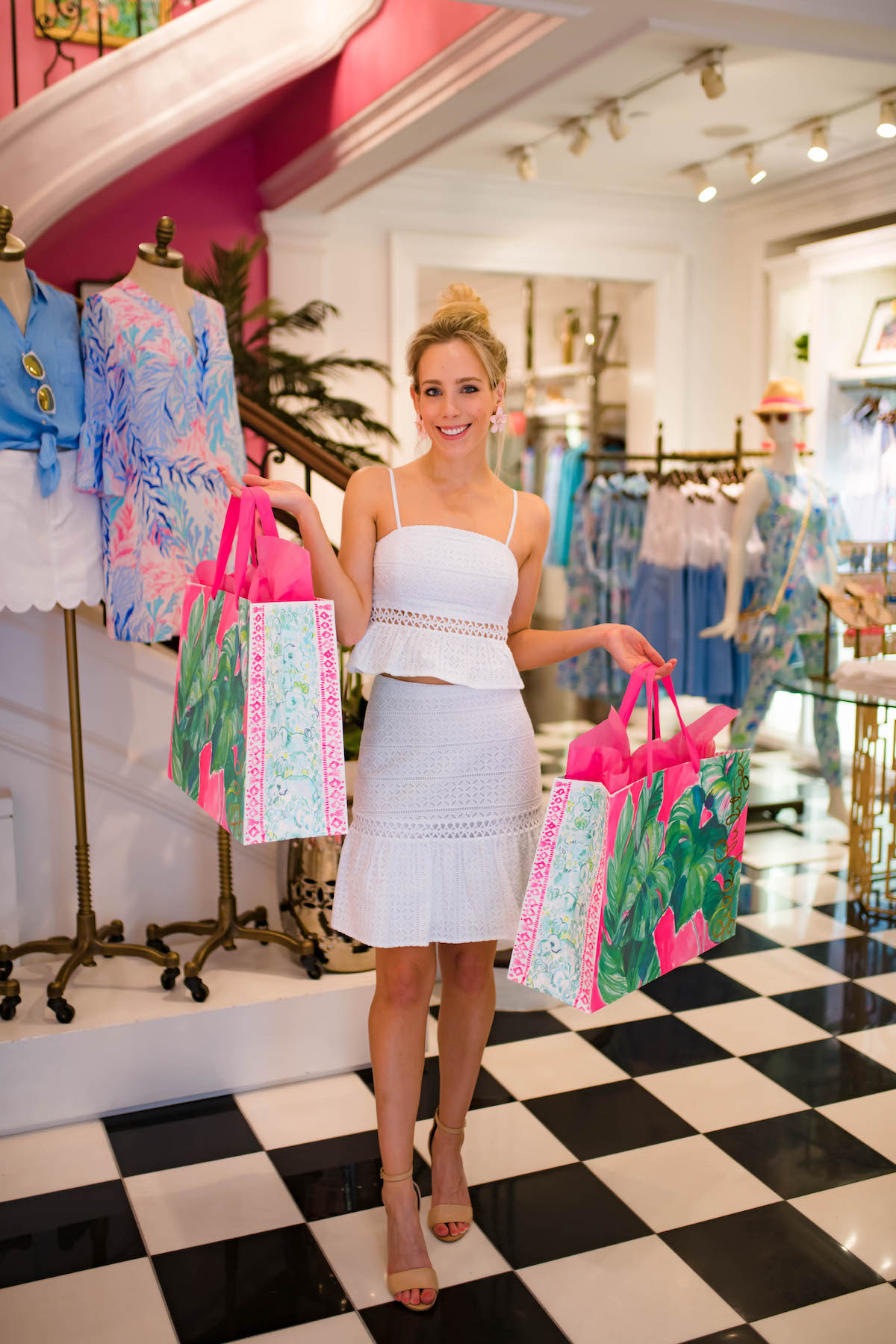 OUTFIT DETAILS // Lilly Pulitzer Jan Two Piece Skirt Set | Lilly Pulitzer Orchid Earrings | Sandals
Lilly Pulitzer has been one of my all-time favorite brands since childhood and I'm so honored they asked me to host this event. All the details of where and when can be found below– I really hope to see and meet a few of you there!
WHAT
Hang out and shop with me at Lilly Pulitzer!
WHEN
Saturday April 13, 2019
1:00 PM to 3:00 PM
WHERE
Lilly Pulitzer Madison Avenue Store
1020 Madison Avenue
New York, NY 10075
- Katie