Sponsored by Zappos. As always all opinions are my own!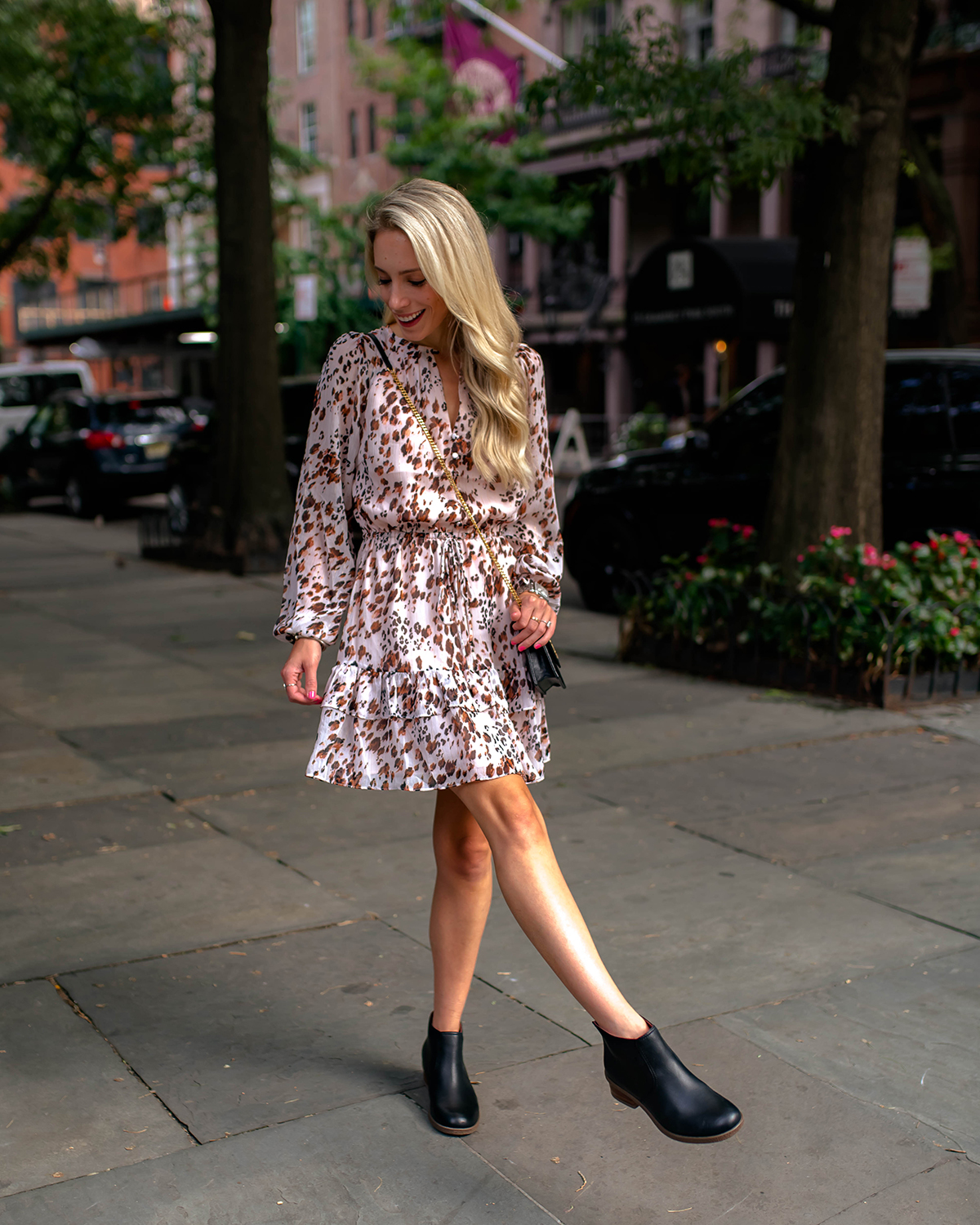 Normally it still feels like summer at this time in September, but it seems like fall is making an early appearance… No complaints from me! 😛
I took full advantage of the weather this weekend by taking my mom and sister around to some of my favorite spots in the city. They were in town for my bridal shower on Sunday (more to come on that!) but flew in early Saturday so we could have some time together just the three of us.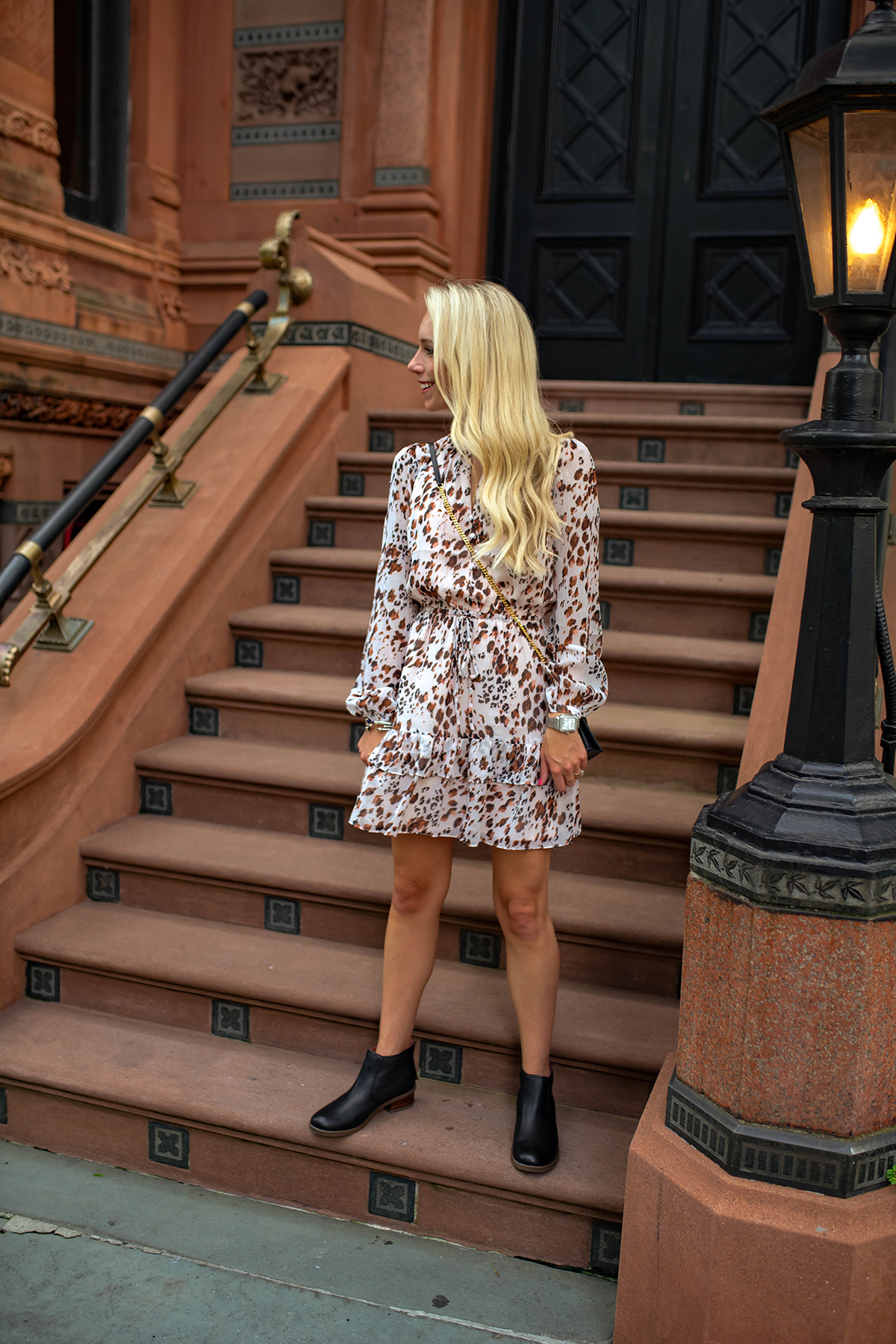 Where To Grab Dinner & Drinks In New York This Fall
So here's where I took my mom and sister!
+ Drinks at Dear Irving– one of my favorite speakeasy-style lounges. Every table has a button you can press when you're ready to order more drinks!
TIP: Start the night with a casual stroll around Gramercy Park. It's the cutest neighborhood ever… Though I'm biased because it's where I got engaged! 🙂 
+ Dinner at Gato– Bobby Flay-owned mediterannen tapas restaurant. Delicious food, trendy vibe and the plates are perfect for sharing!
+ Dessert at La Churreria– deep-fried warm cinnamon sugar-covered churros… Need I say more?
More of my favorite cozy dinner & drinks spots:
+ The NoMad Hotel Bar
+ The Rose Bar at the Gramercy Park Hotel
+ Patent Pending
+ Freehand Hotel
+ Simon & The Whale
+ Freeman's 
+ Quality Eats
+ Mermaid Inn
+ Boqueria
If you're visiting the city, have family coming into town or are looking for a fun date night– you can't go wrong with any of these spots!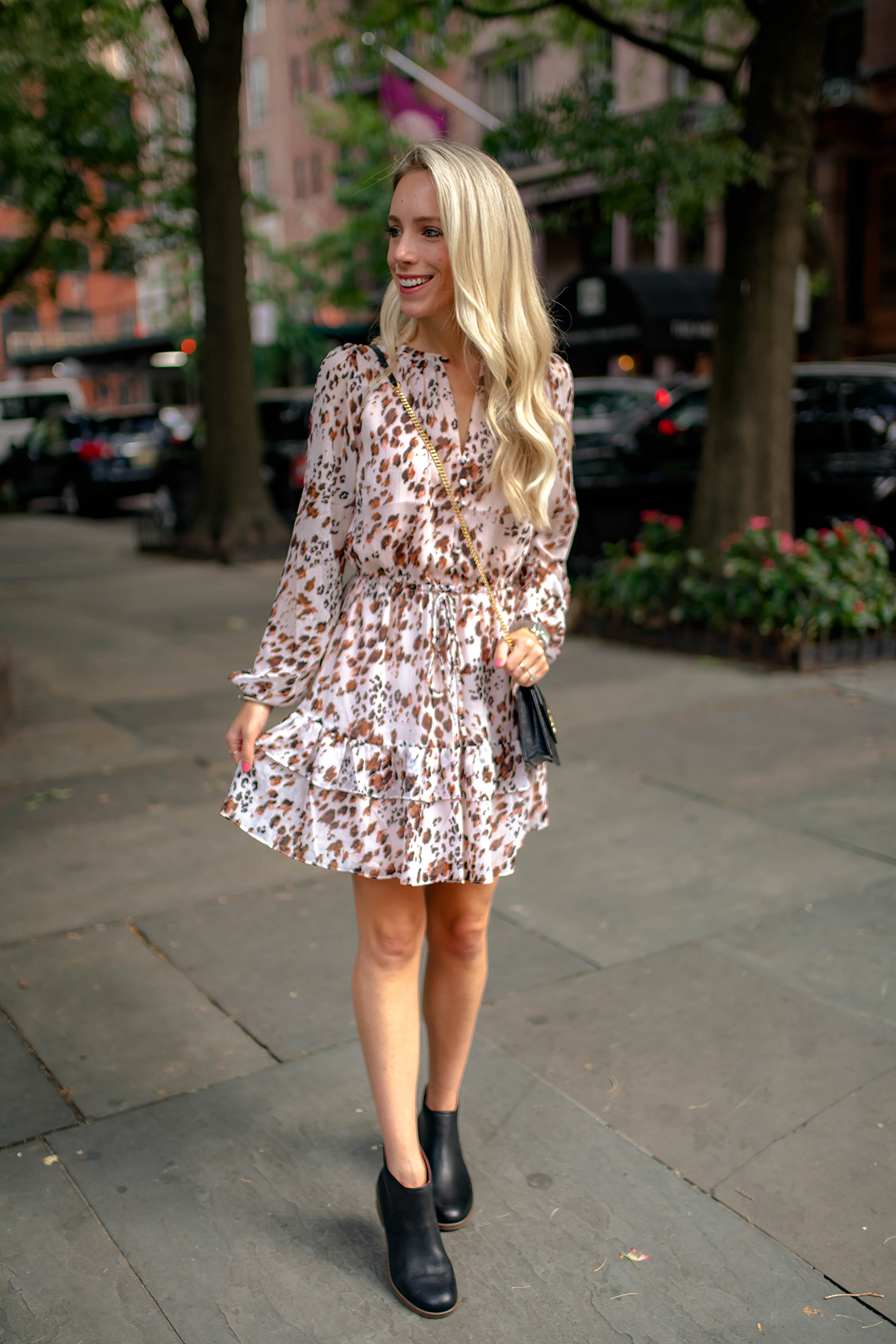 For my outfit I went for a look that was a chic and dressy, yet still comfortable. This isn't always the easiest combination of qualities to achieve BUT I think I did a pretty good job here! Since our night involved a bit of walking, I skipped heels in favor of these black leather Dansko Becki Booties that I scored from Zappos. 
Running around the city on a regular basis can really be rough on your feet, especially if you choose style over comfort (which I am definitely guilty of sometimes!) After browsing the fall boot selection on Zappos, I decided to order this pair for a few reasons: 1) comfort 2) versatility and 3) Zappos' fast free shipping and easy free returns. Ordering shoes online can be tricky because you can't try them on before buying, but I knew if I needed a different size or style, I wouldn't have a problem going through Zappos.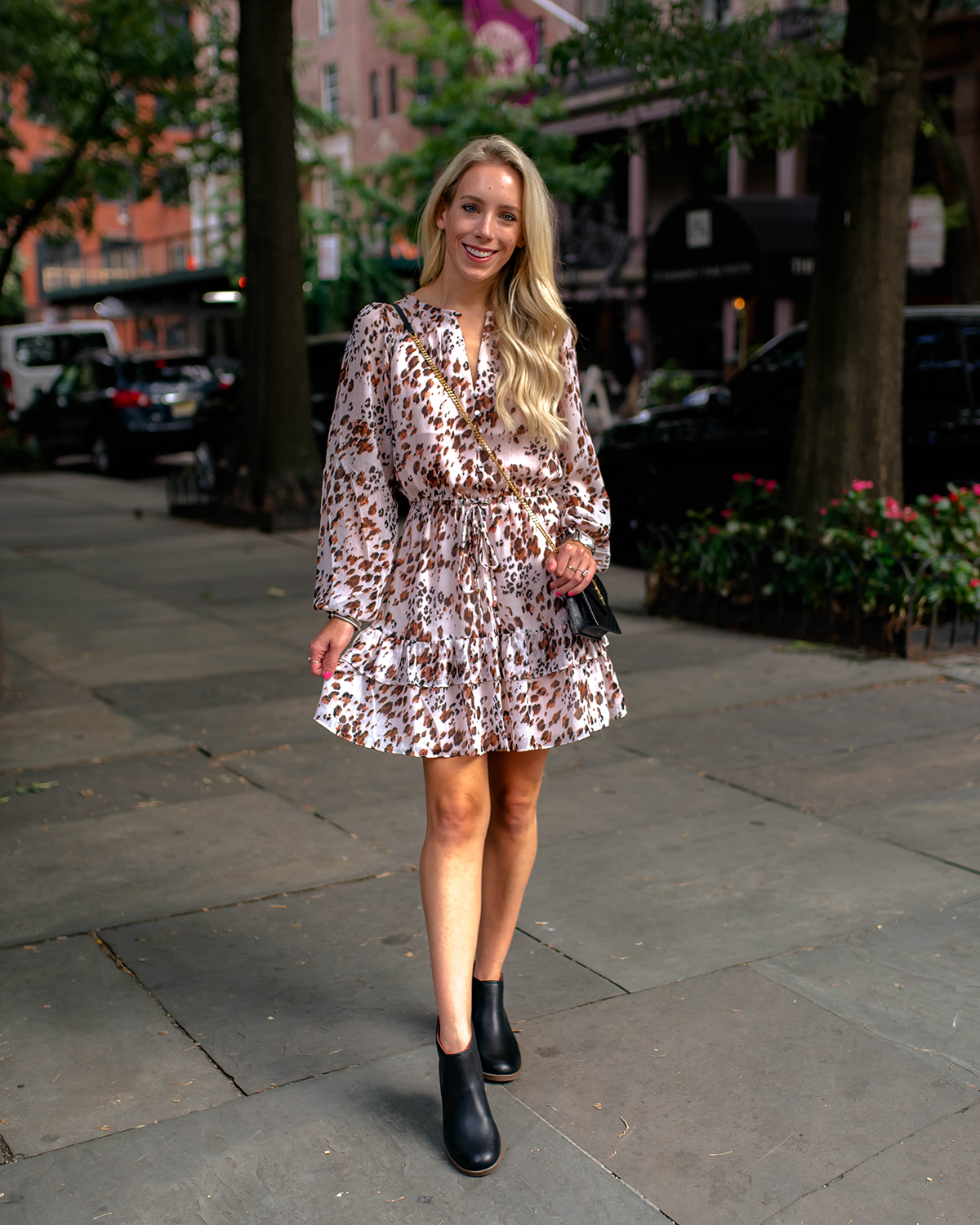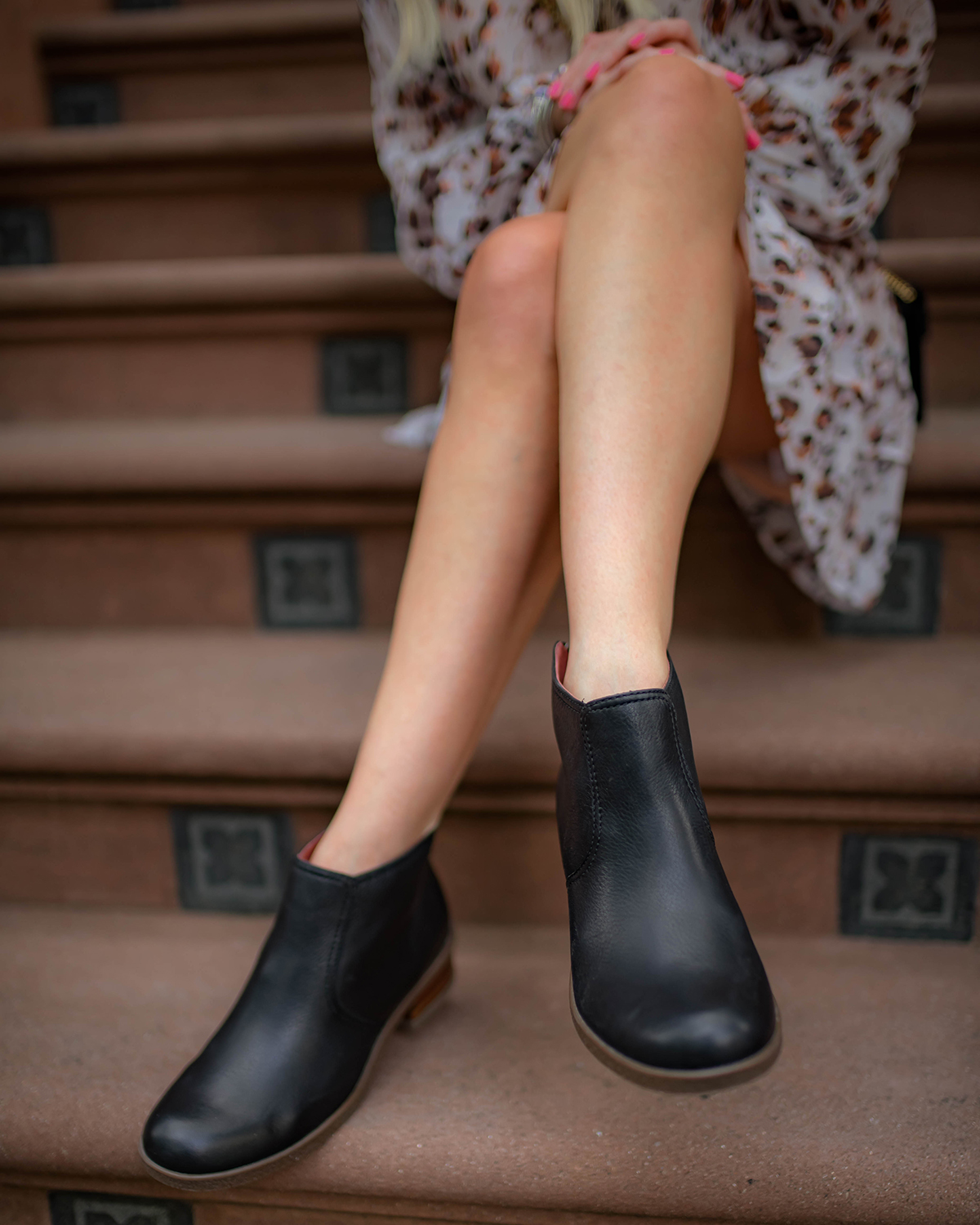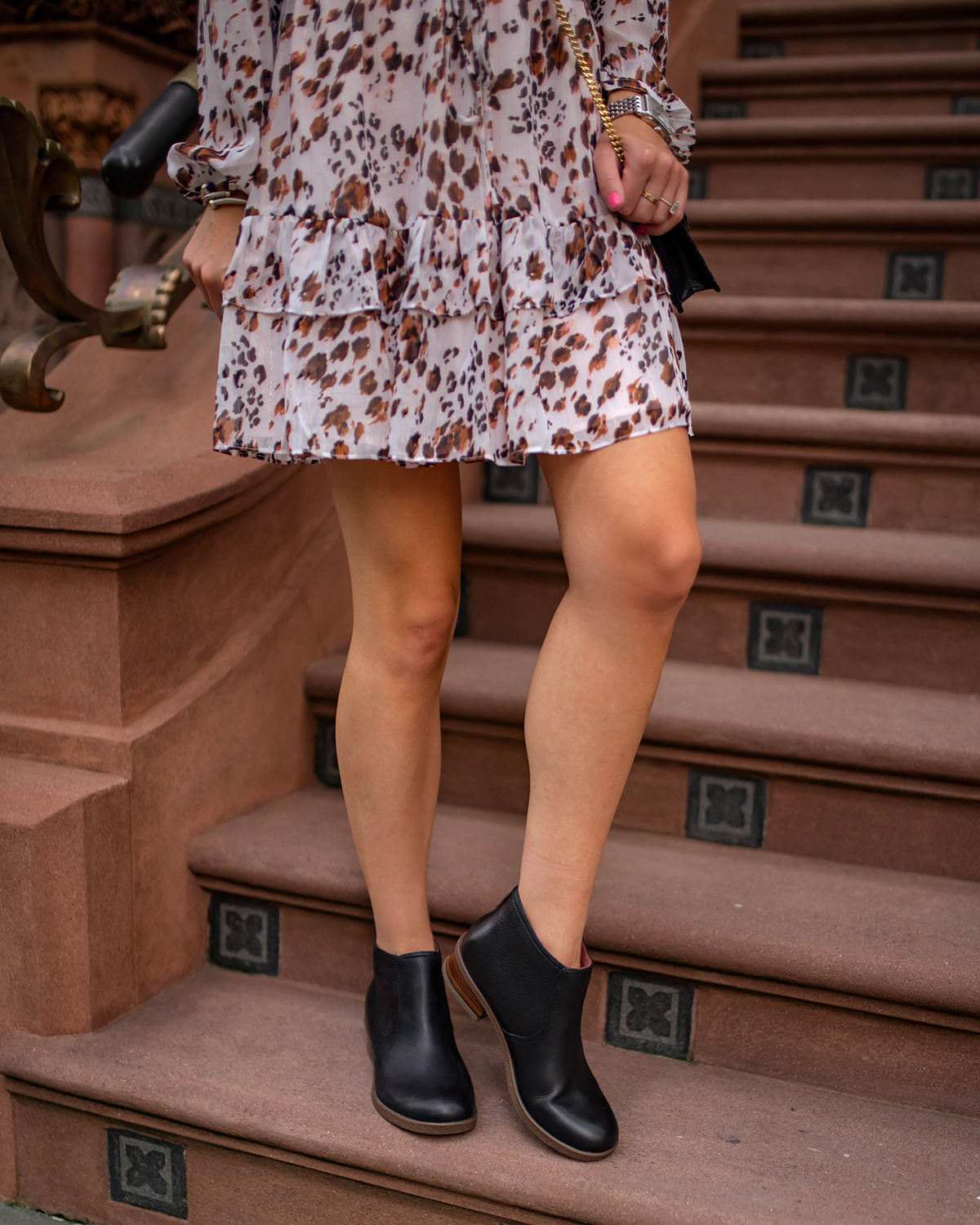 FALL BOOT FIND // Dansko Becki Booties via Zappos
Looks can be deceiving because these are way more than just your average short fall bootie. I had a feeling my new boots would be comfortable, but I didn't realize just HOW comfortable. Like walking on a cloud! These boots feature an EVA footbed with memory foam for added cushioning and Natural Arch™ technology for added support. If you're looking for a pair of simple fall shoes that will (literally) take you an extra mile in complete comfort– these are the ones! PS you can snag 'em in tan too 😛
The styling options with these boots are endless as well. You can easily wear them with leggings and a sweater or with a cocktail dress as I did here! I'm so glad I purchased these now because they are definitely going to be a wardrobe essential for me over the next few months.
And just in case you're still looking for more boot options, I linked up a few of the other styles I considered below! Now that I know just how great Dansko boots are I'm seriously tempted to get back for another pair…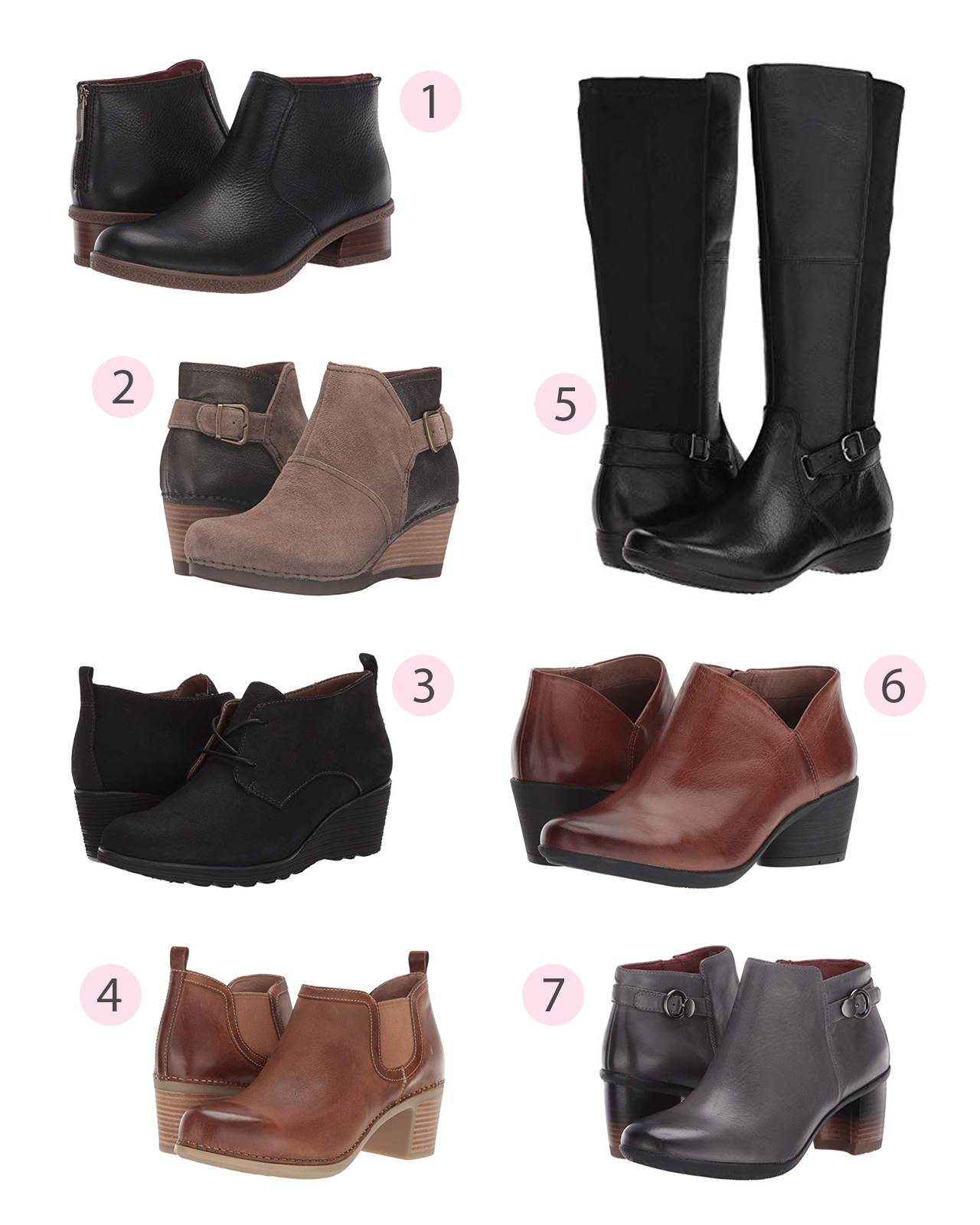 1) Dansko Becki Booties | 2) Dansko Shirley Booties | 3) Dansko Cadee Booties | 4) Dansko Harlene Booties | 5) Dansko Francesca Boots | 6) Dansko Raina Booties | 7) Dansko Perry Booties
- Katie