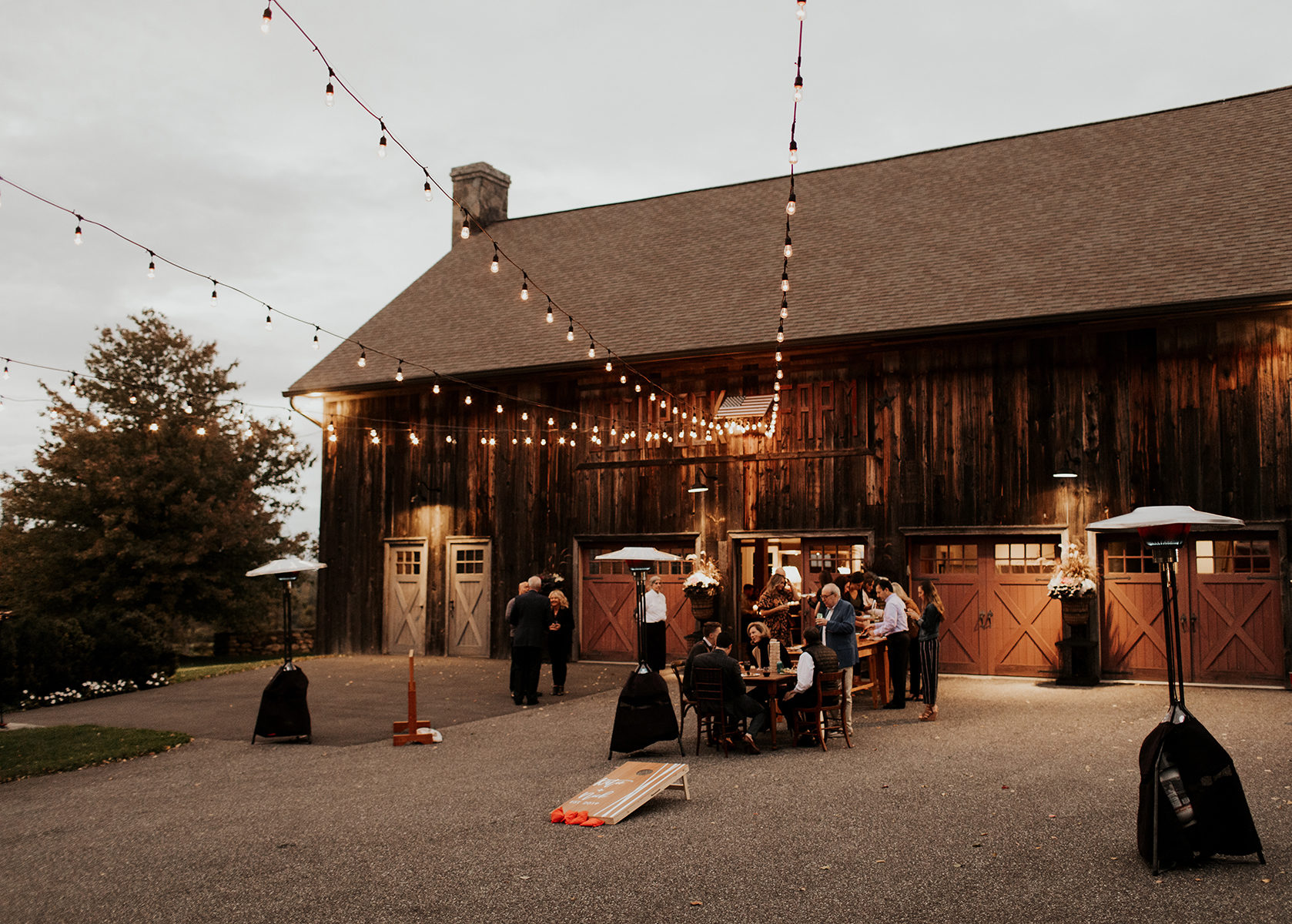 It's WEDDING WEEK! Nope, not getting married again or renewing our vows just yet. This week I'm going to finally be sharing with y'all the details of our incredible October wedding weekend. Our photographer Sarah is a gem and immediately after our wedding sent me about 40 sneak peek photos, which is what you saw on Instagram in the days after the big event. However I wanted to wait until we had our full photo gallery (nearly 2000+ photos!) with all the pictures of our loved ones to really dive into things here on the blog. Eeek I'm so excited!!!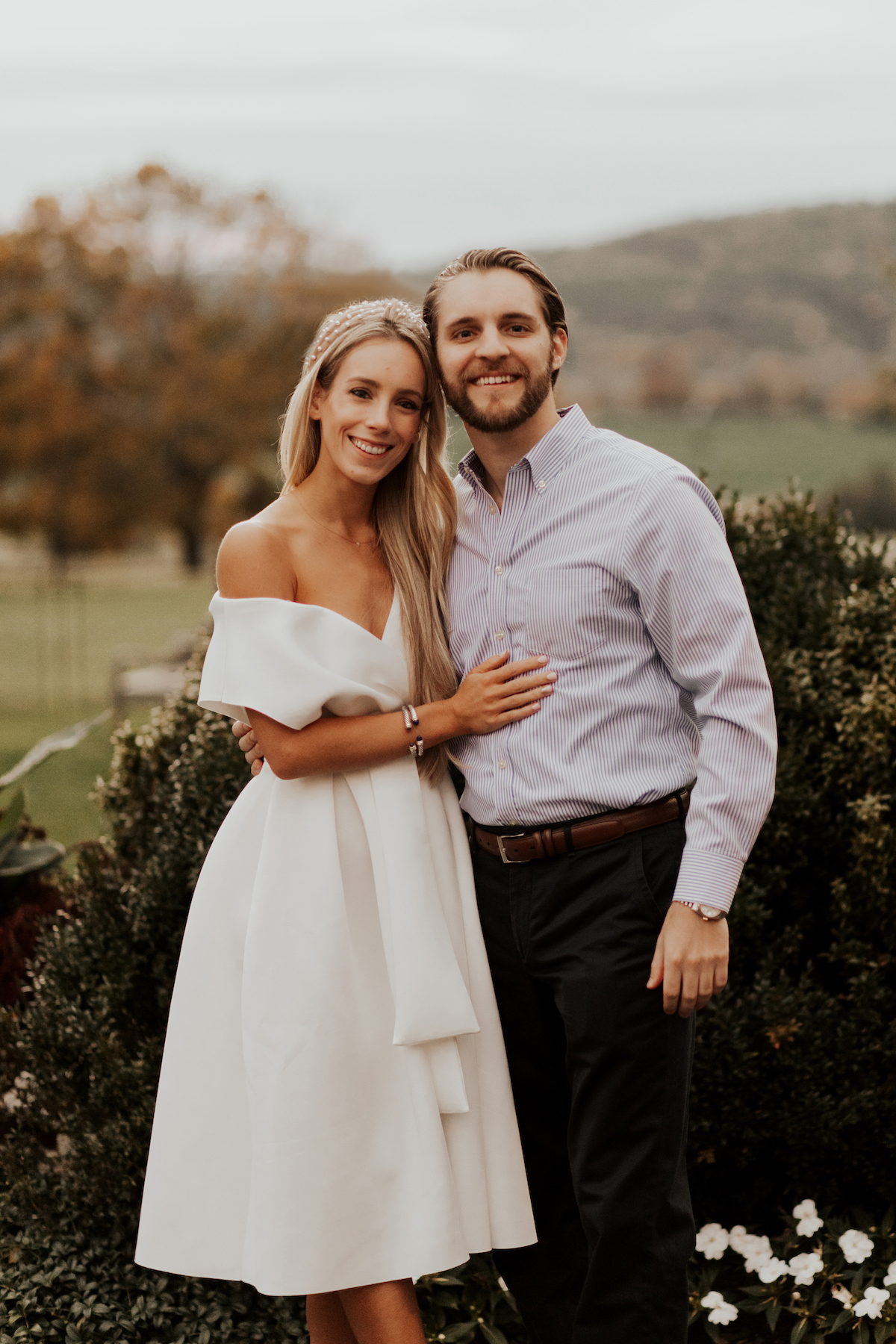 MY REHEARSAL DINNER LOOK // White Off The Shoulder Dress (budget-friendly & avail in lots of colors!) | Badgley Mischka Pumps via BHLDN | Faux Pearl Headband (set of 6 colors for just $16!)
So let's start from the beginning shall we? We decided to kick off our wedding weekend with a few of our favorite things, pizza and wine, at our food truck-themed rehearsal dinner. From the beginning we knew we wanted a low-key rehearsal– nothing fancy or seated. Just good food and drinks in a casual setting where everyone could ease into the wedding festivities. I loved the idea of having lawn games (more on these below!) and everyone playing together and chatting underneath the barn patio lights. It was magical!
Since this post is a bit heavier on photos than normal, I'm going to let y'all scroll and enjoy. More details and information will be included at the bottom of the post 🙂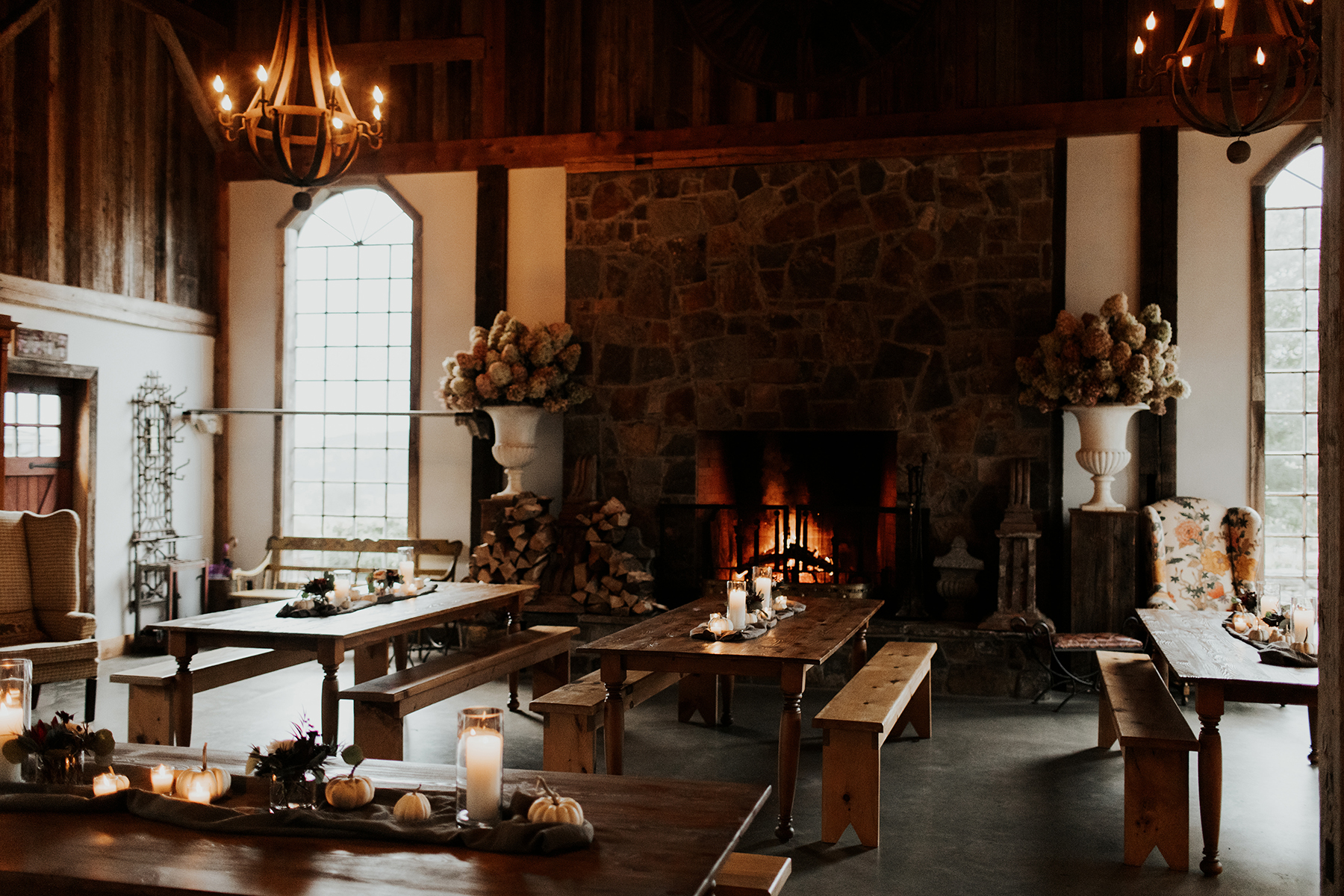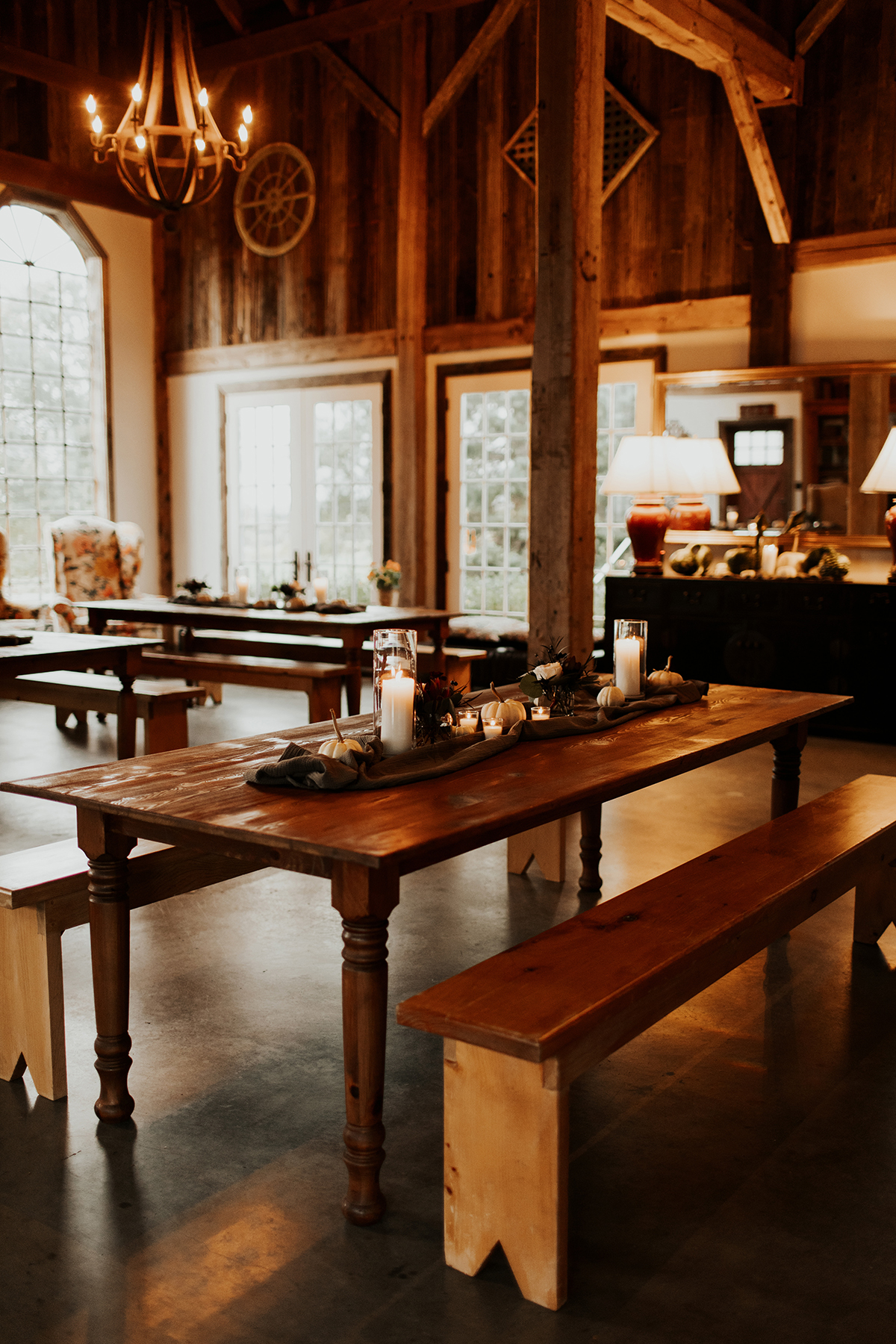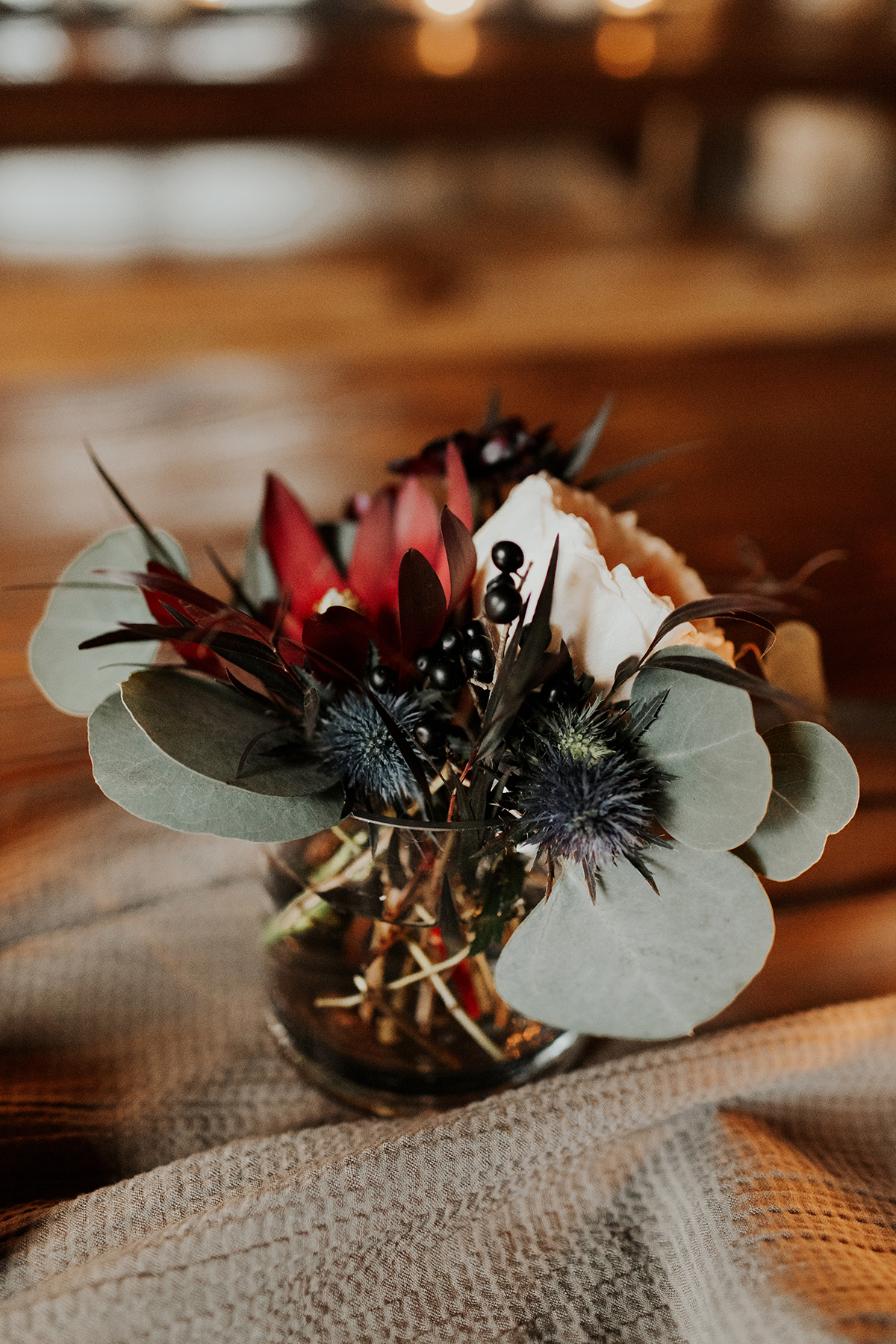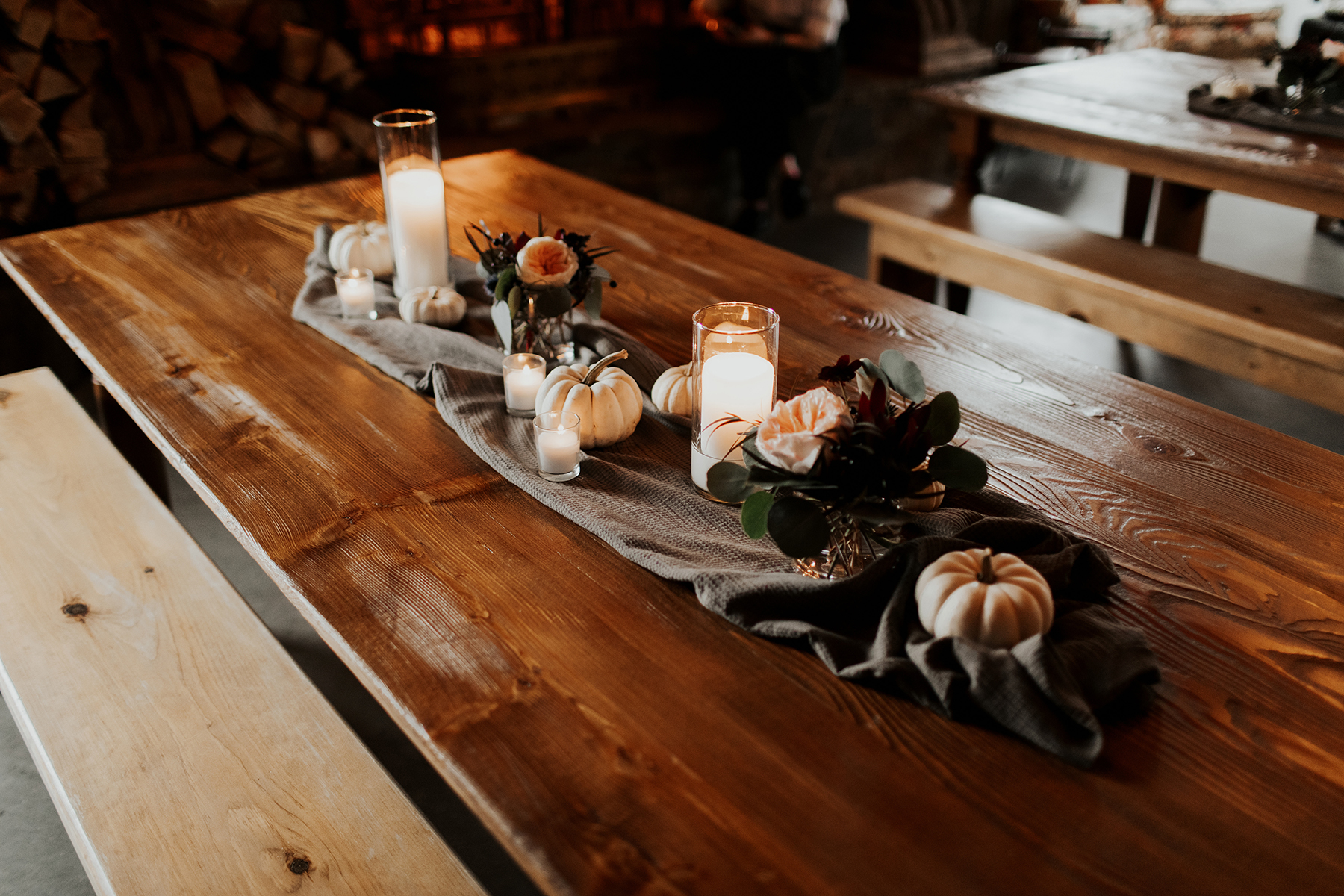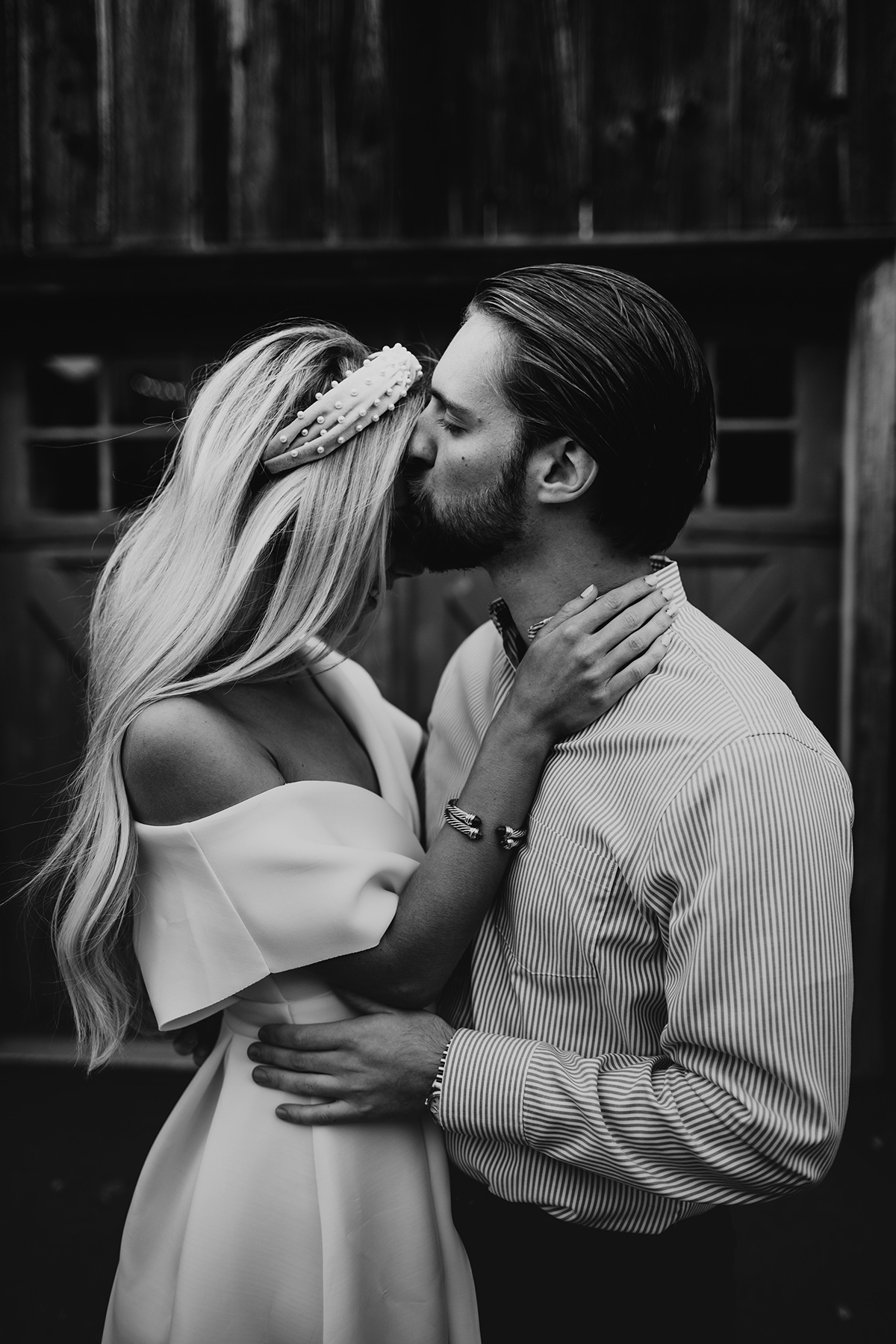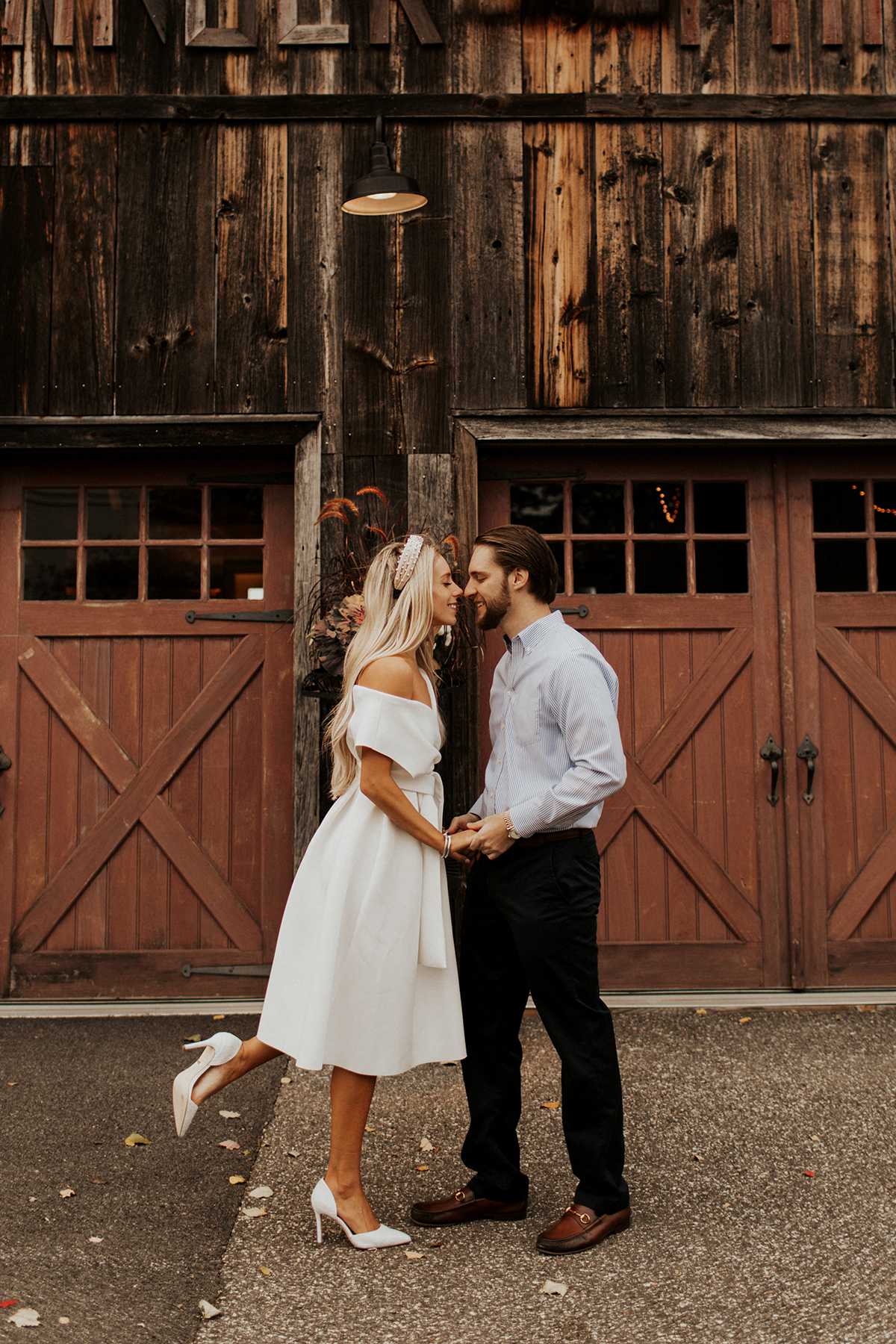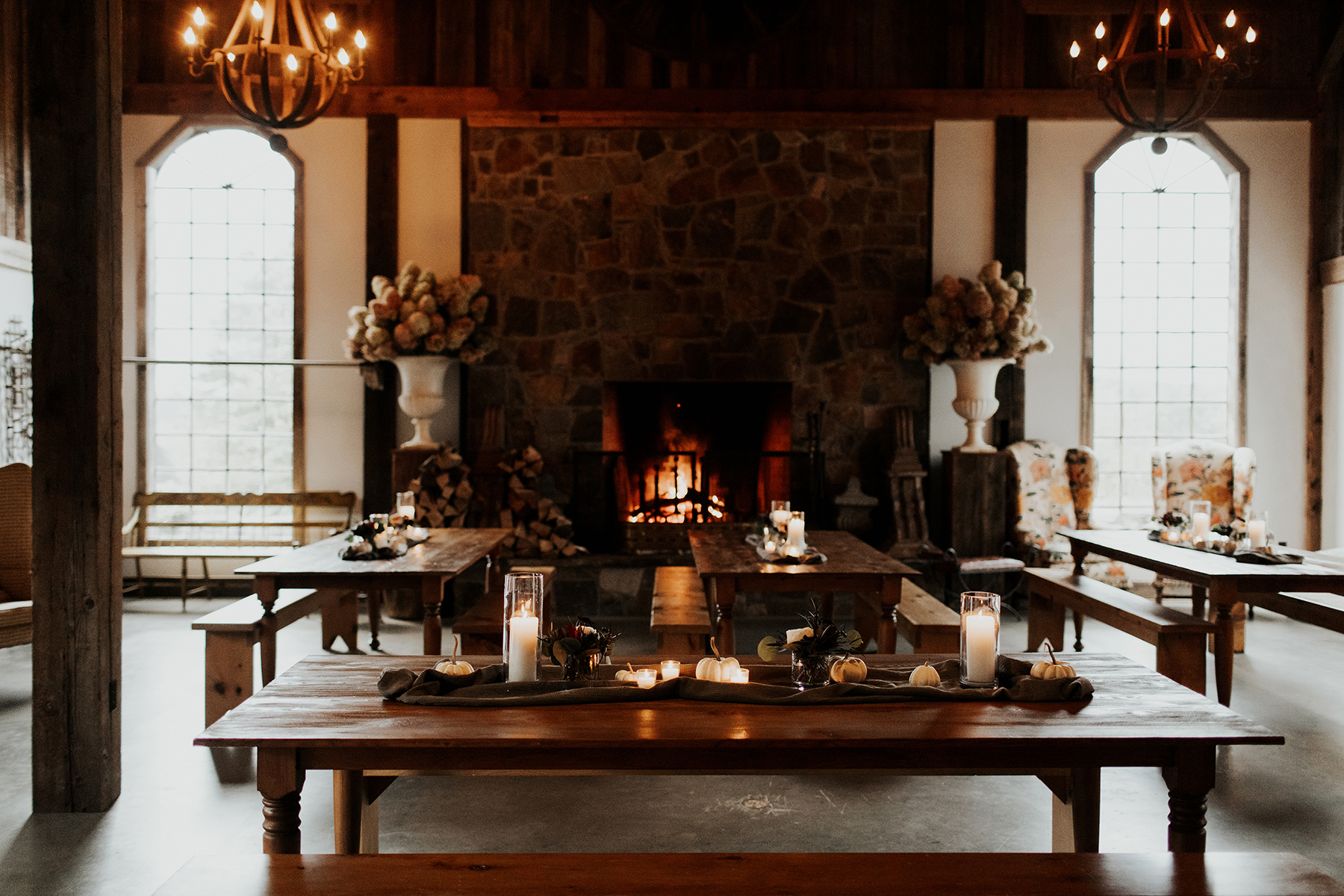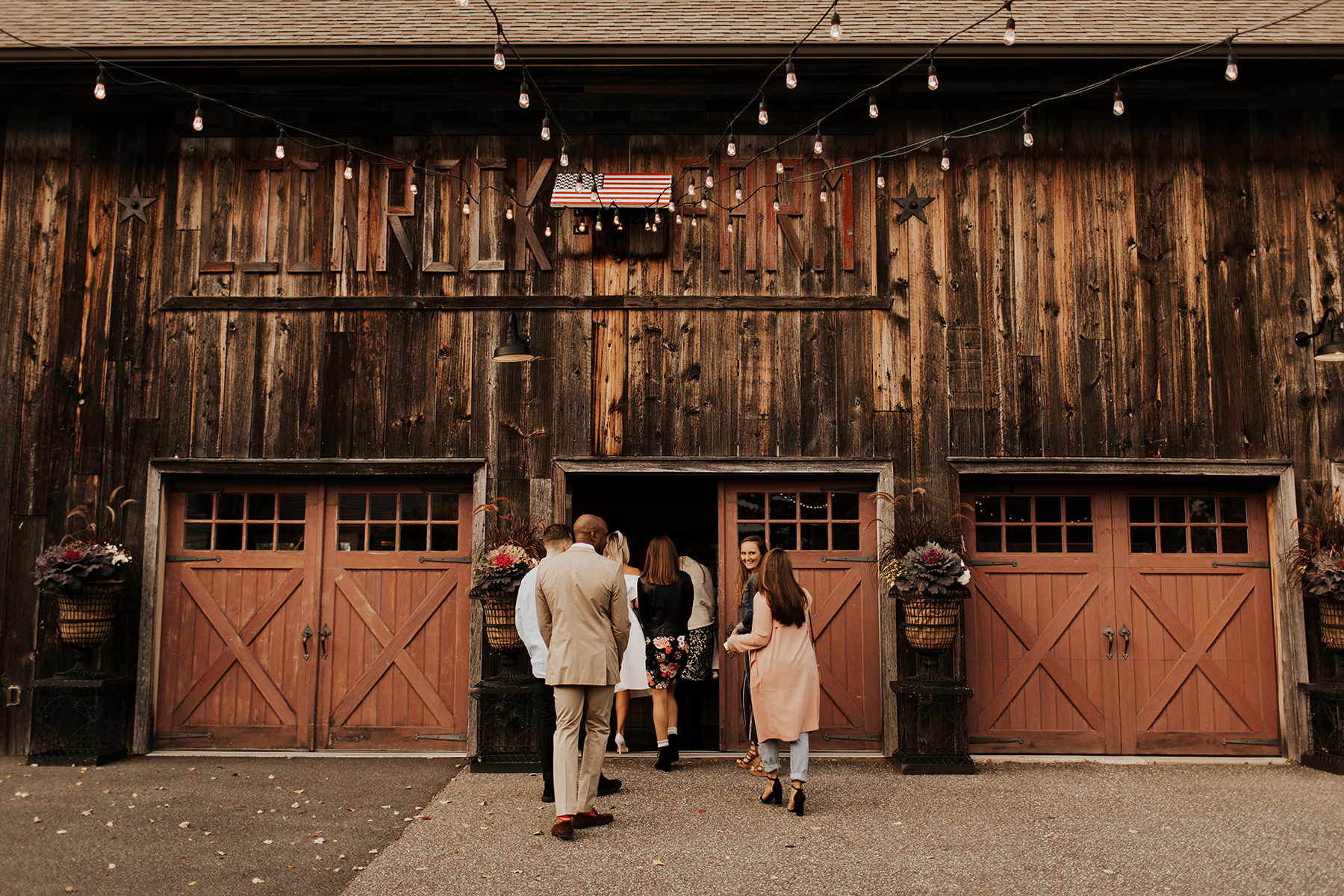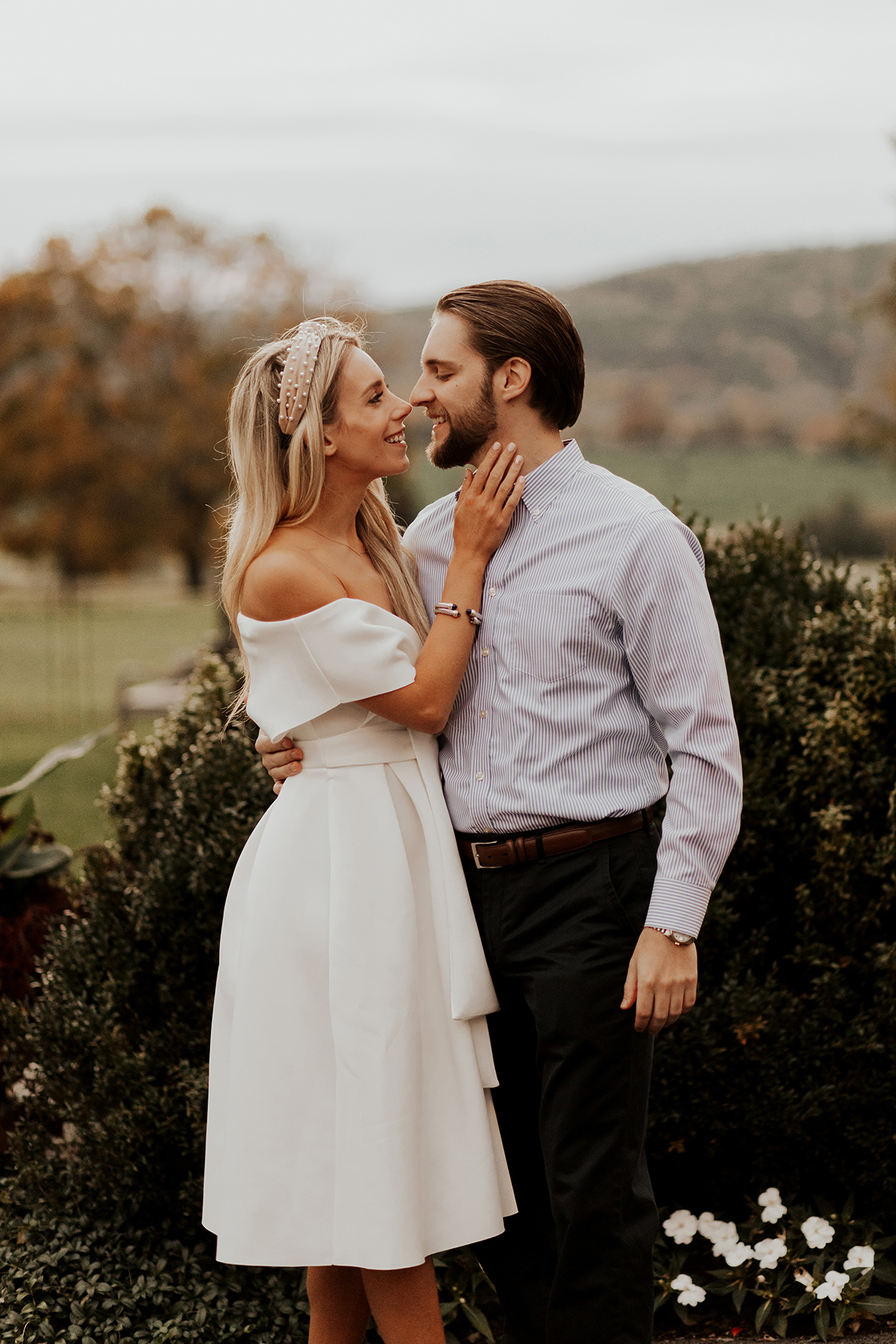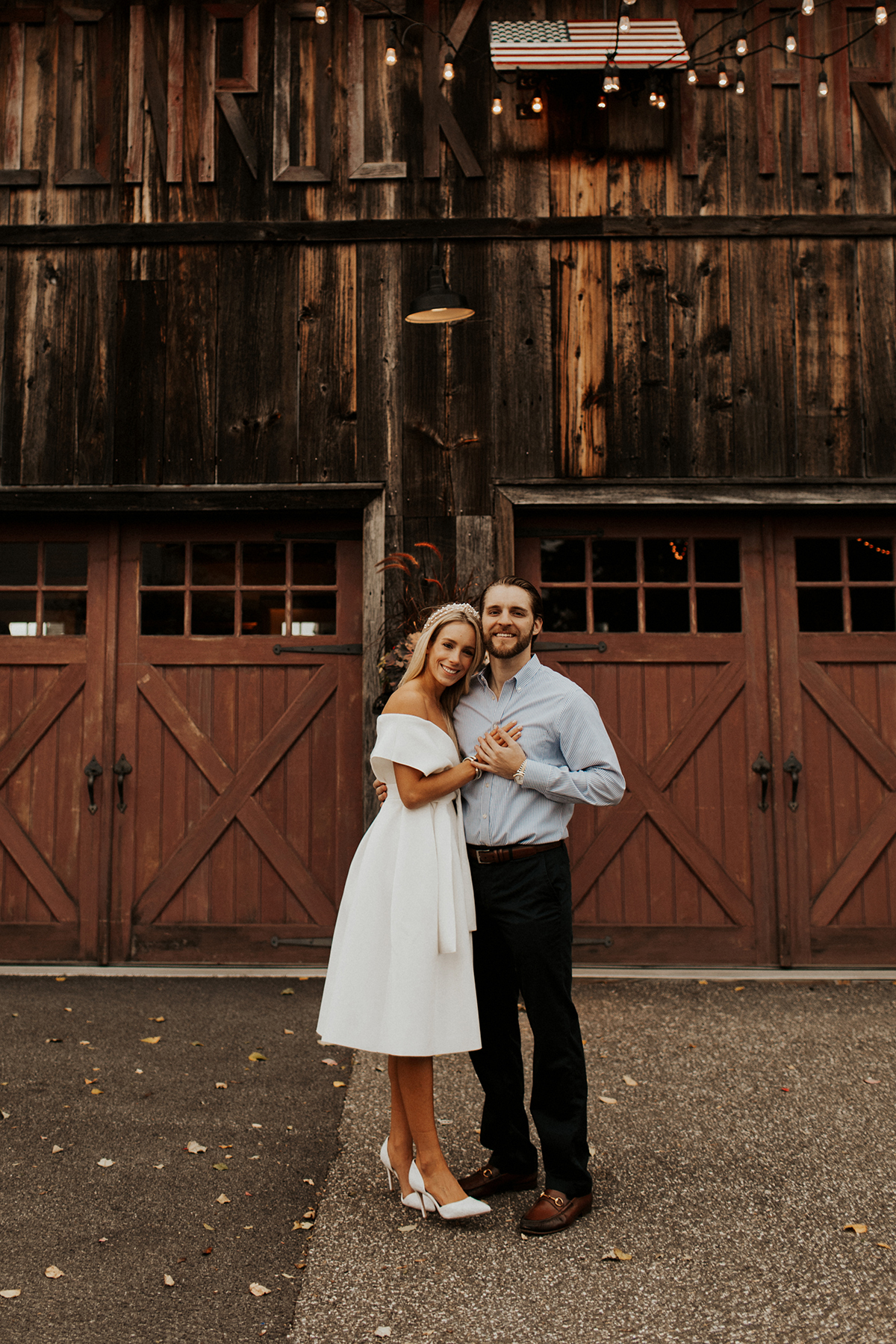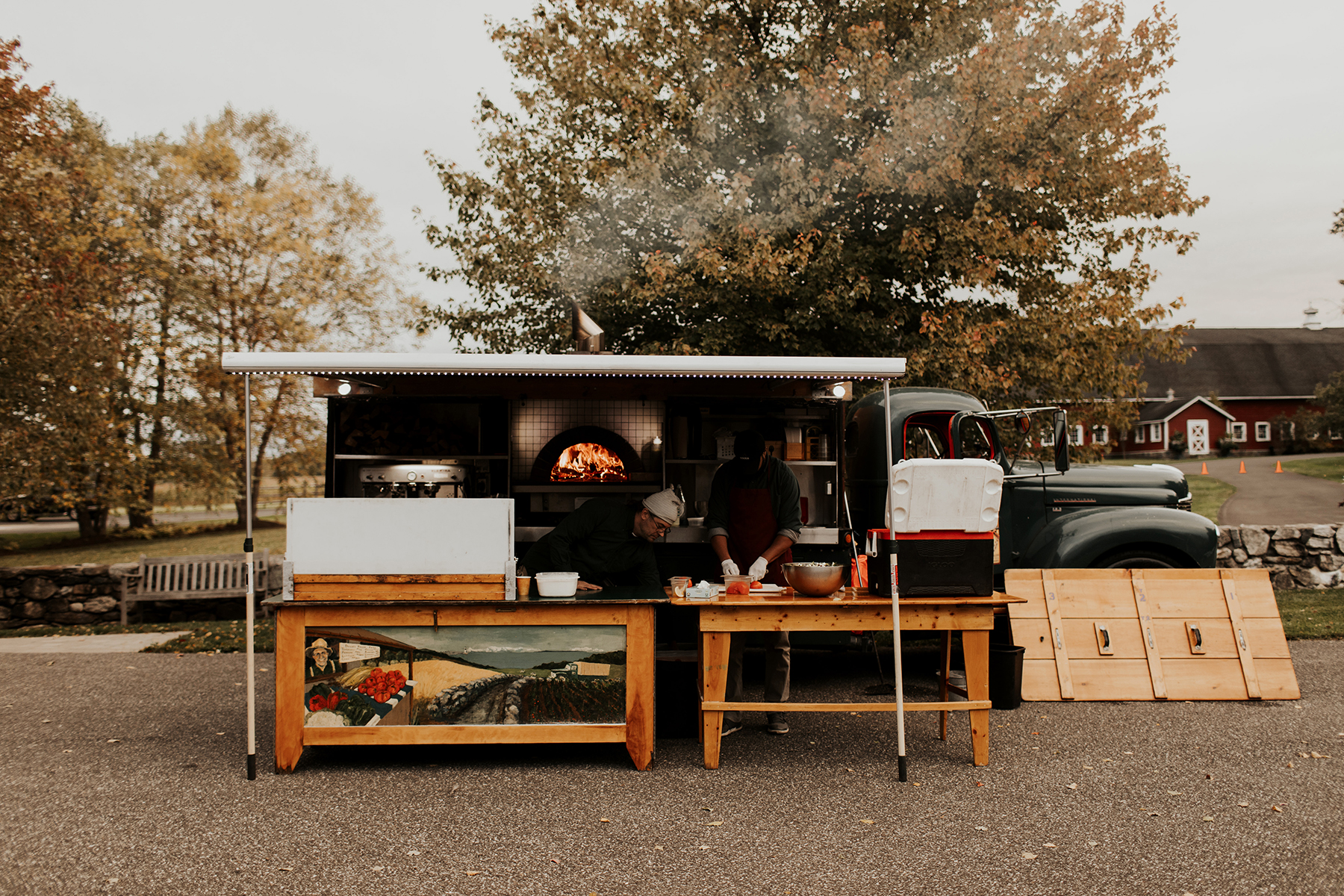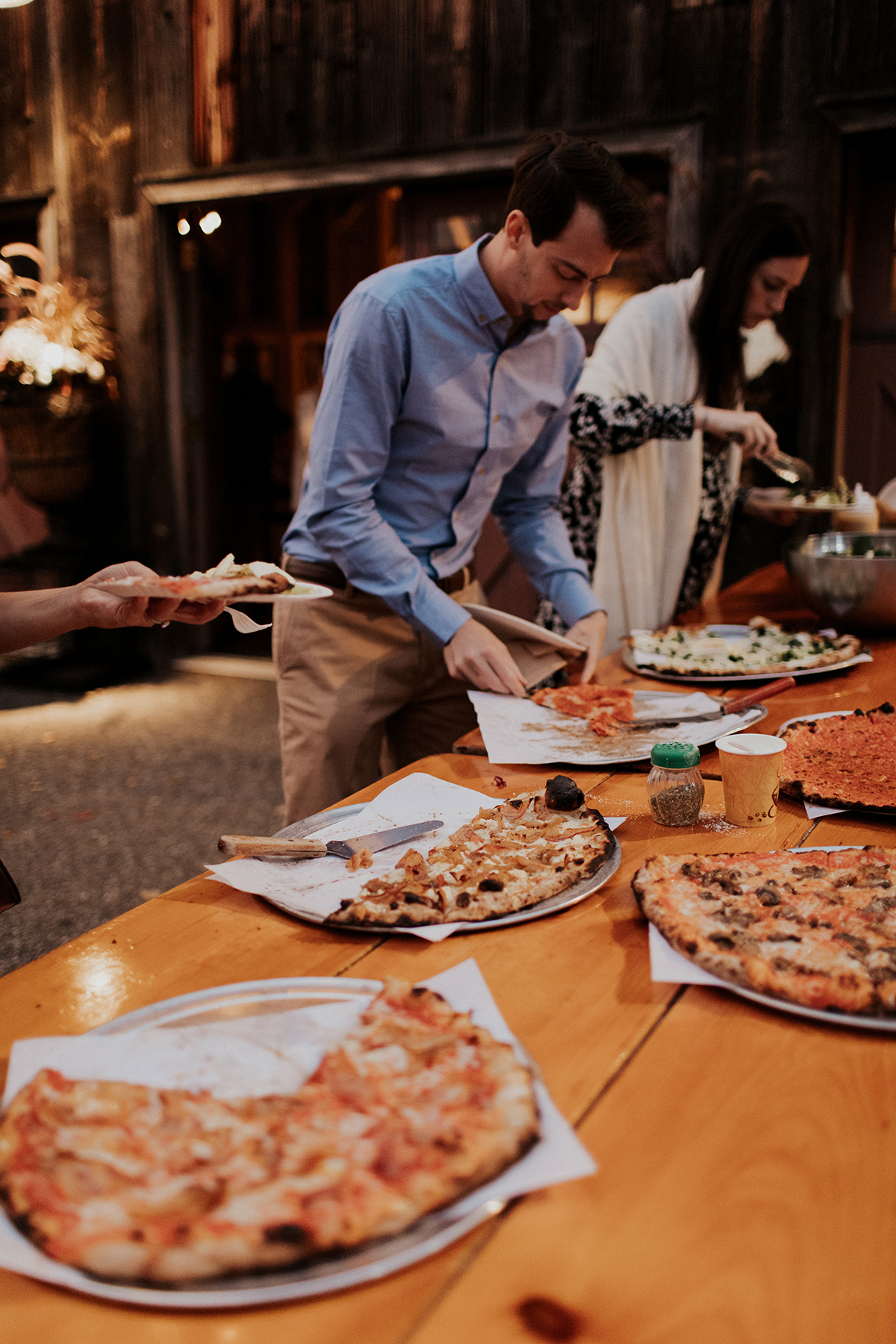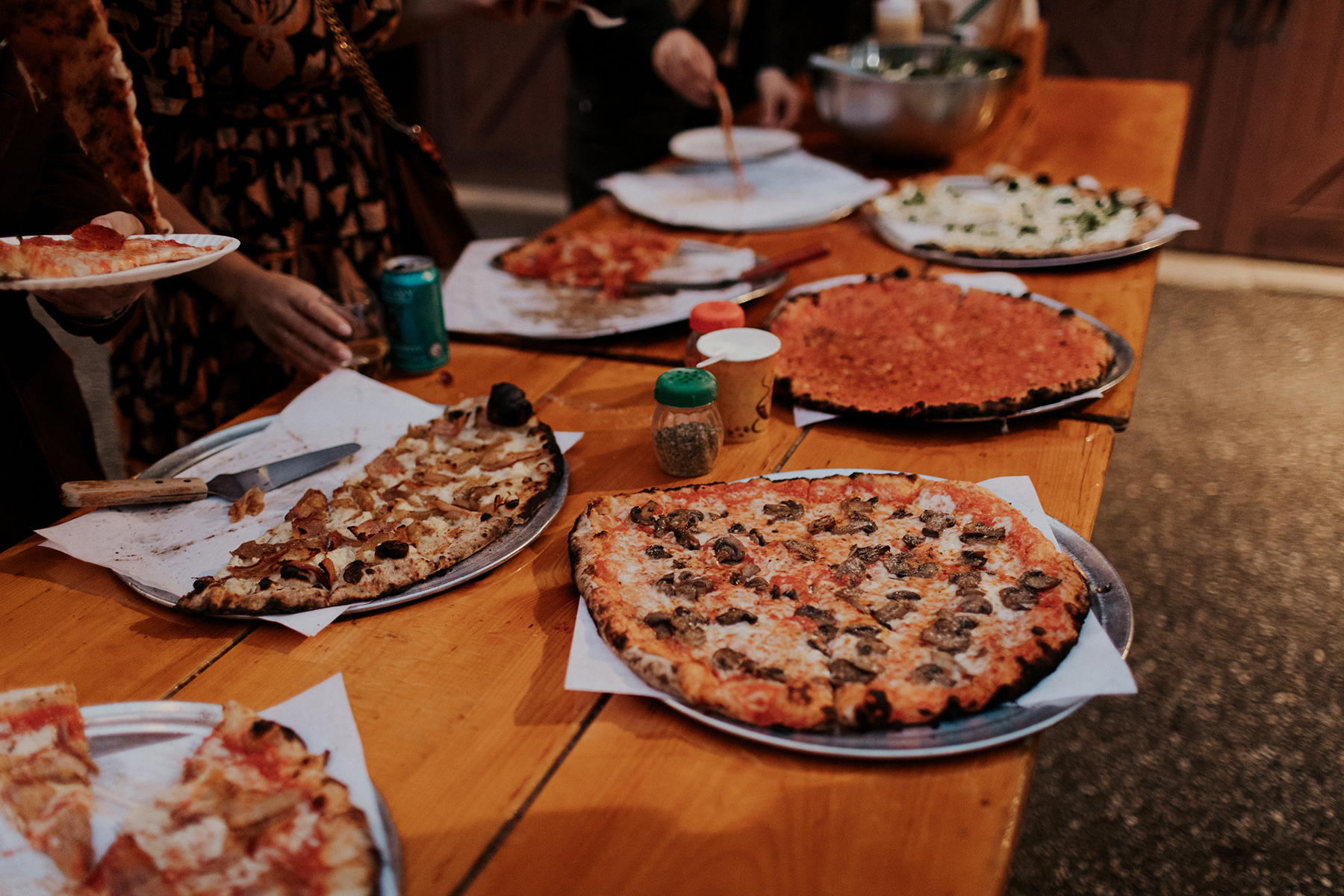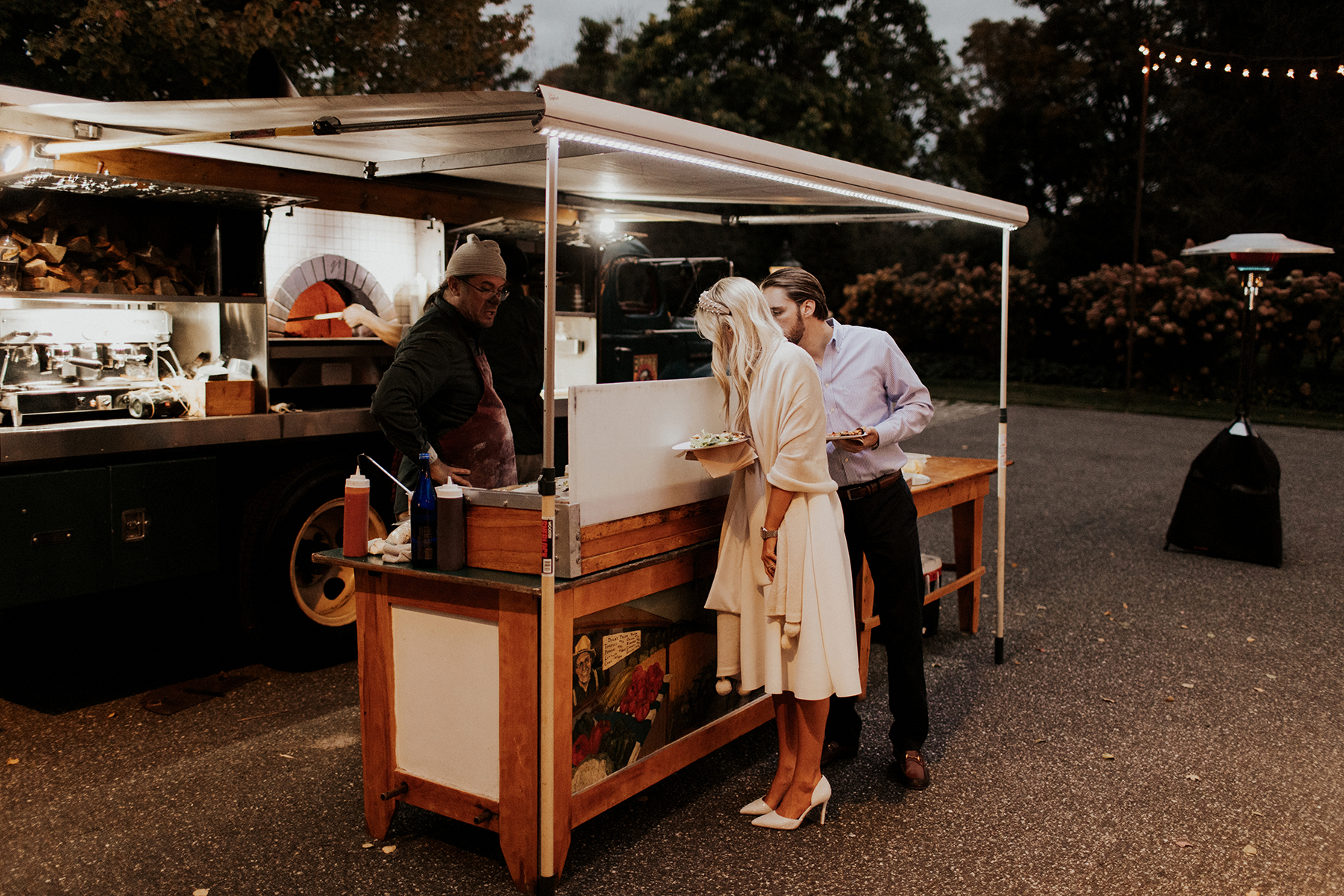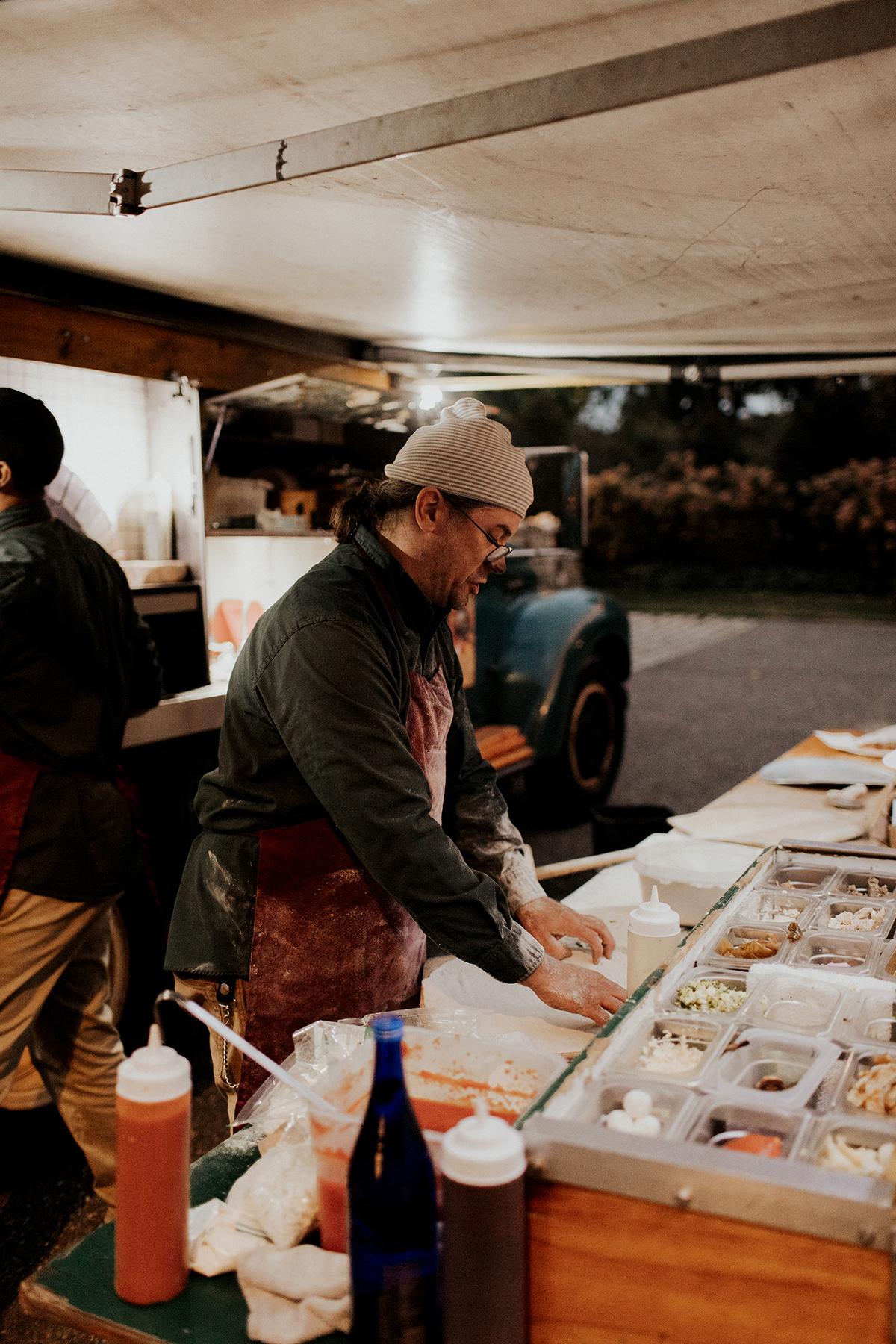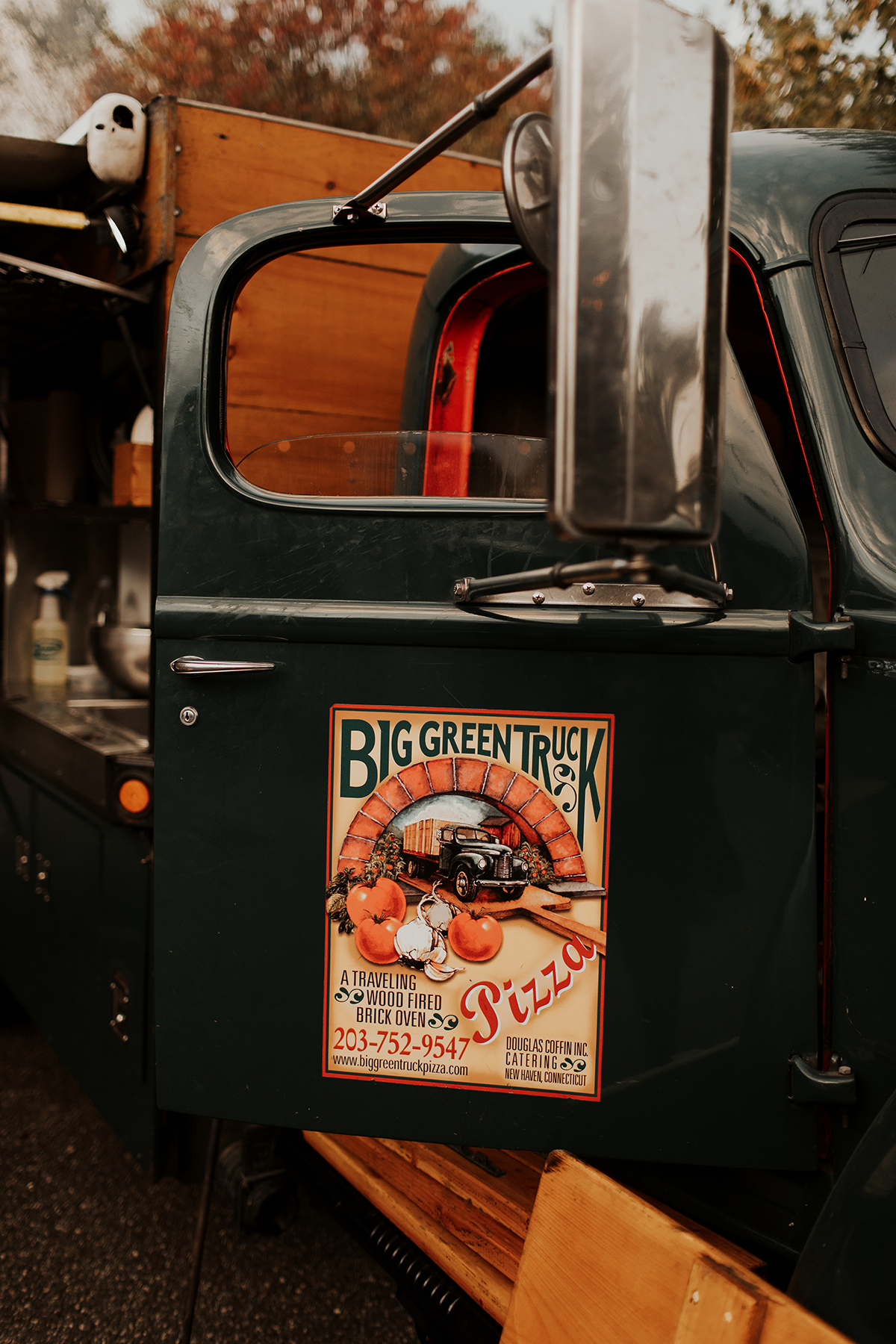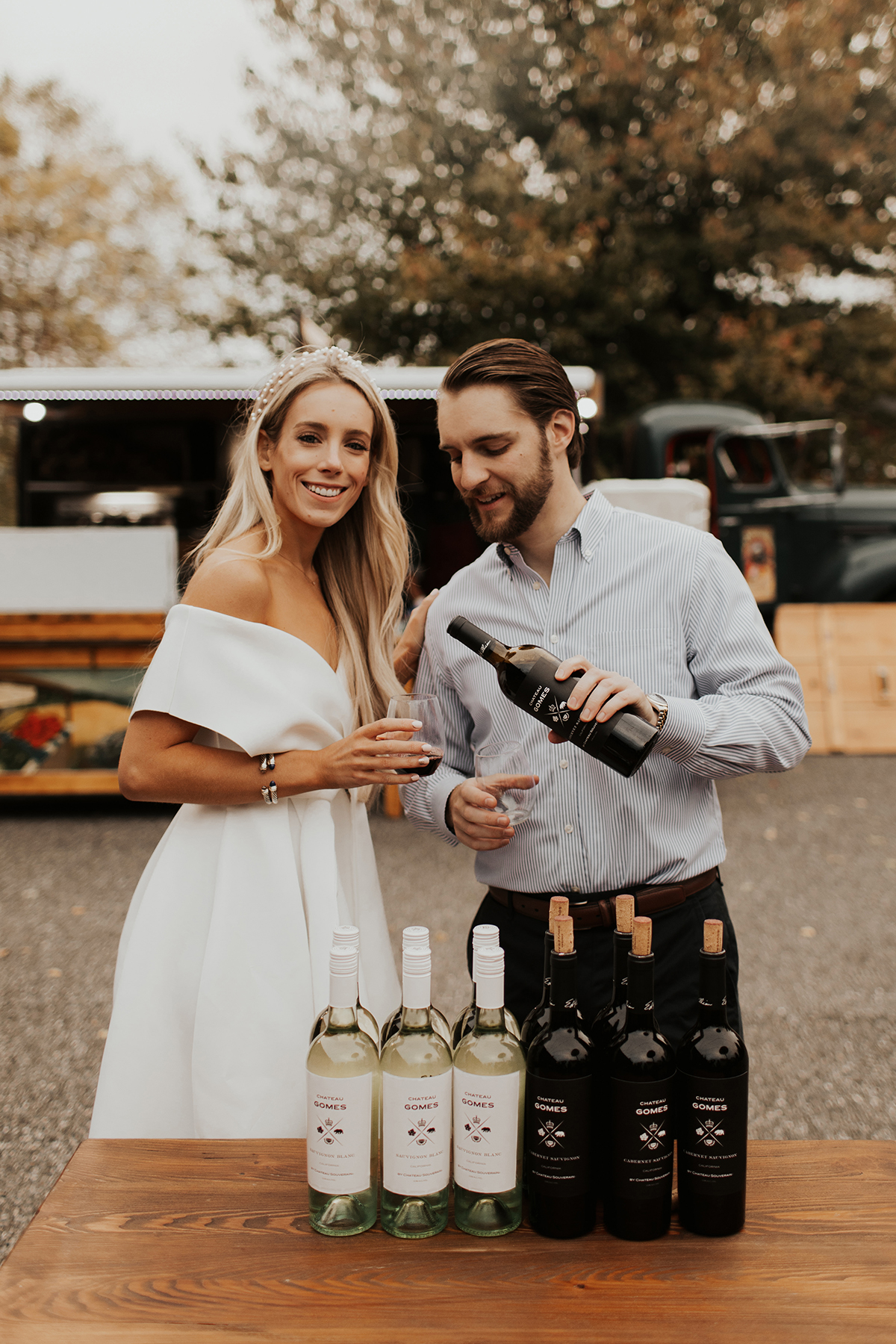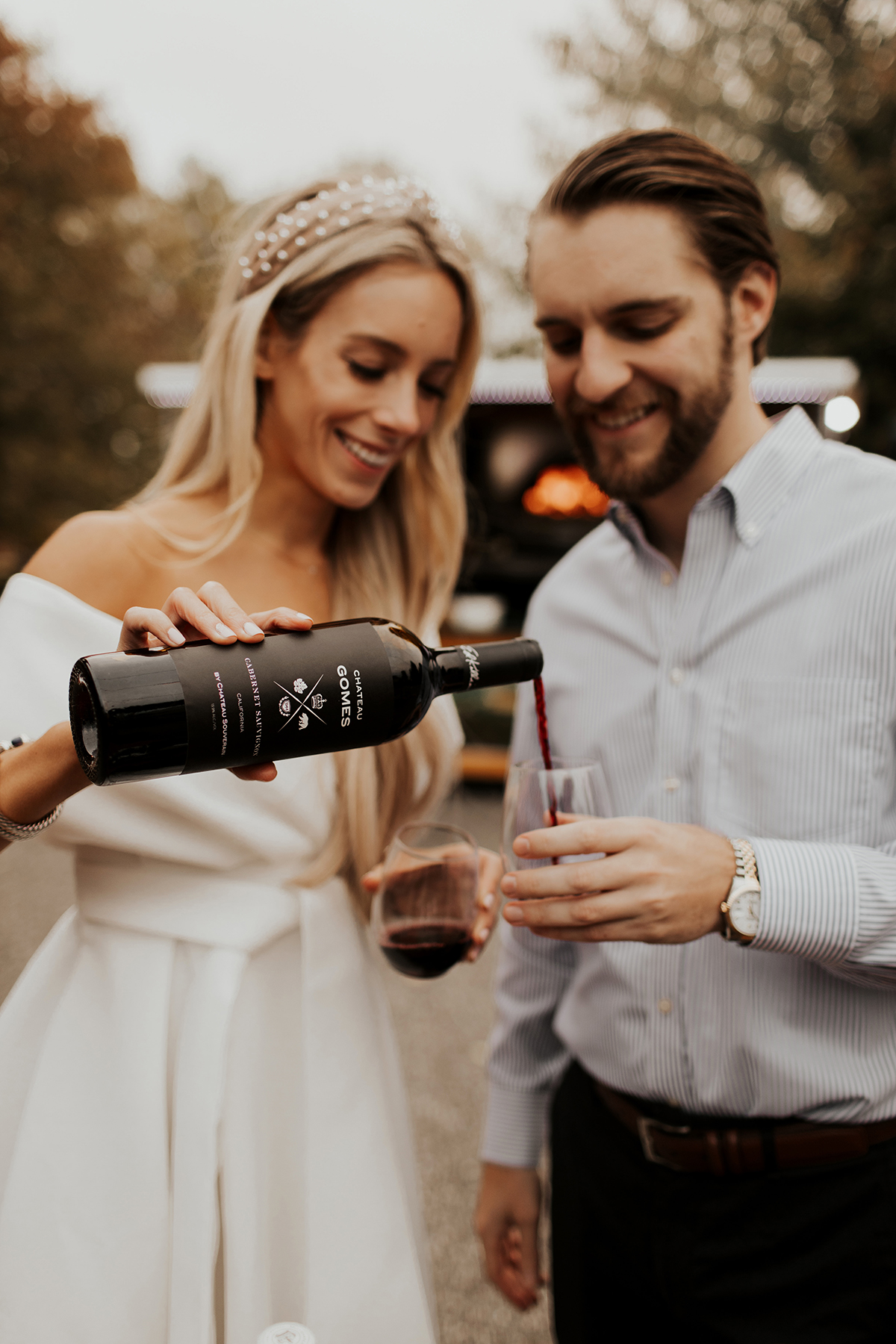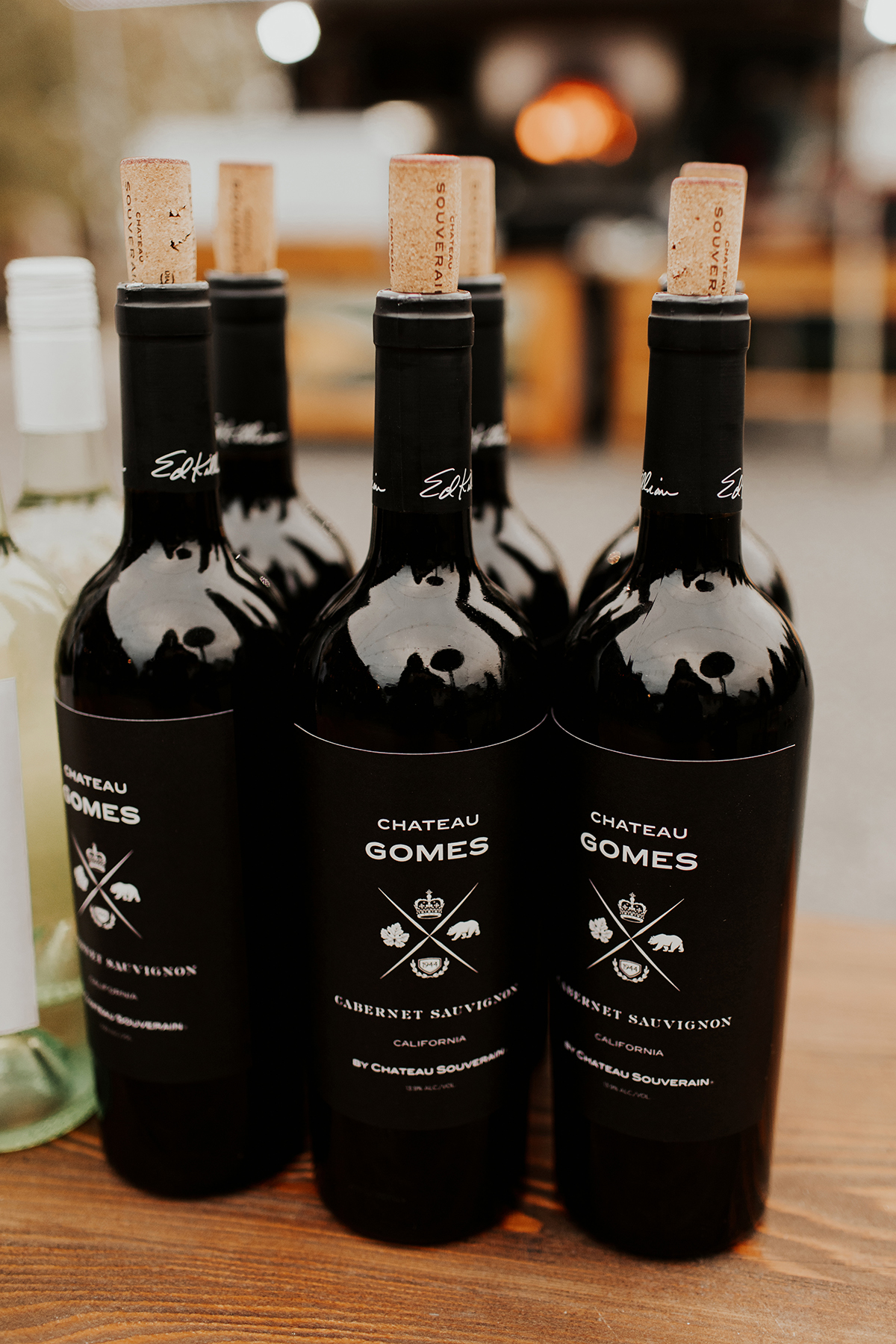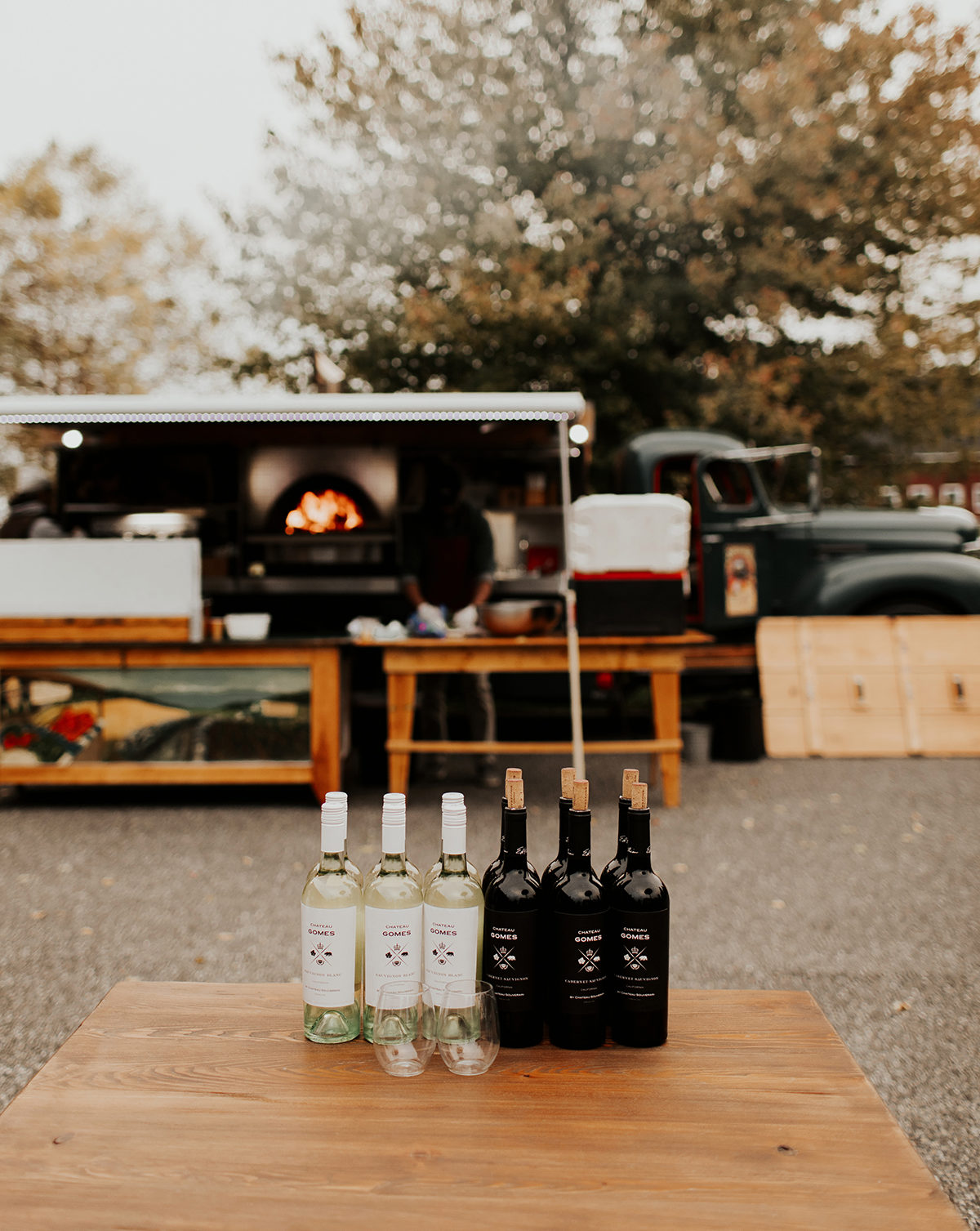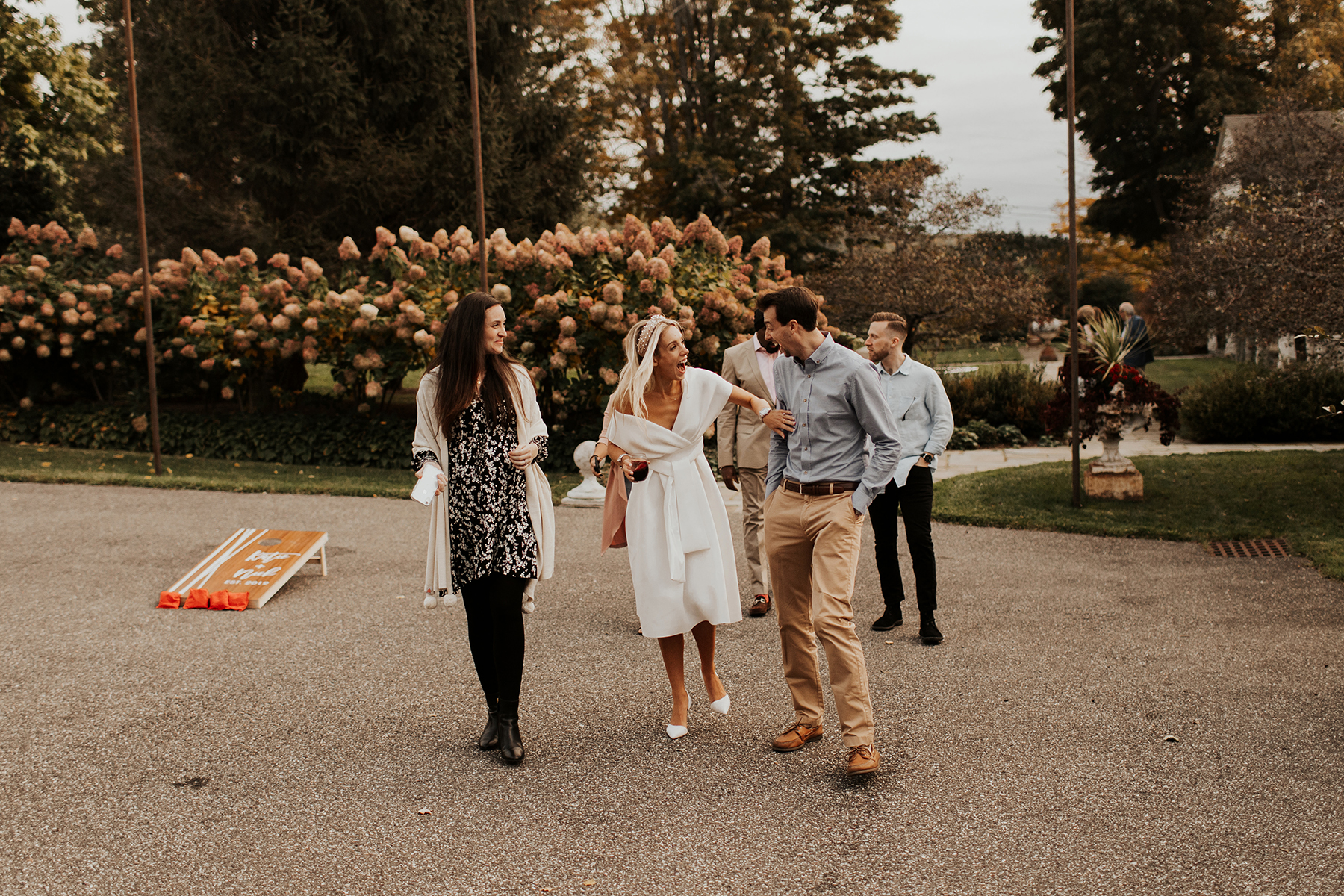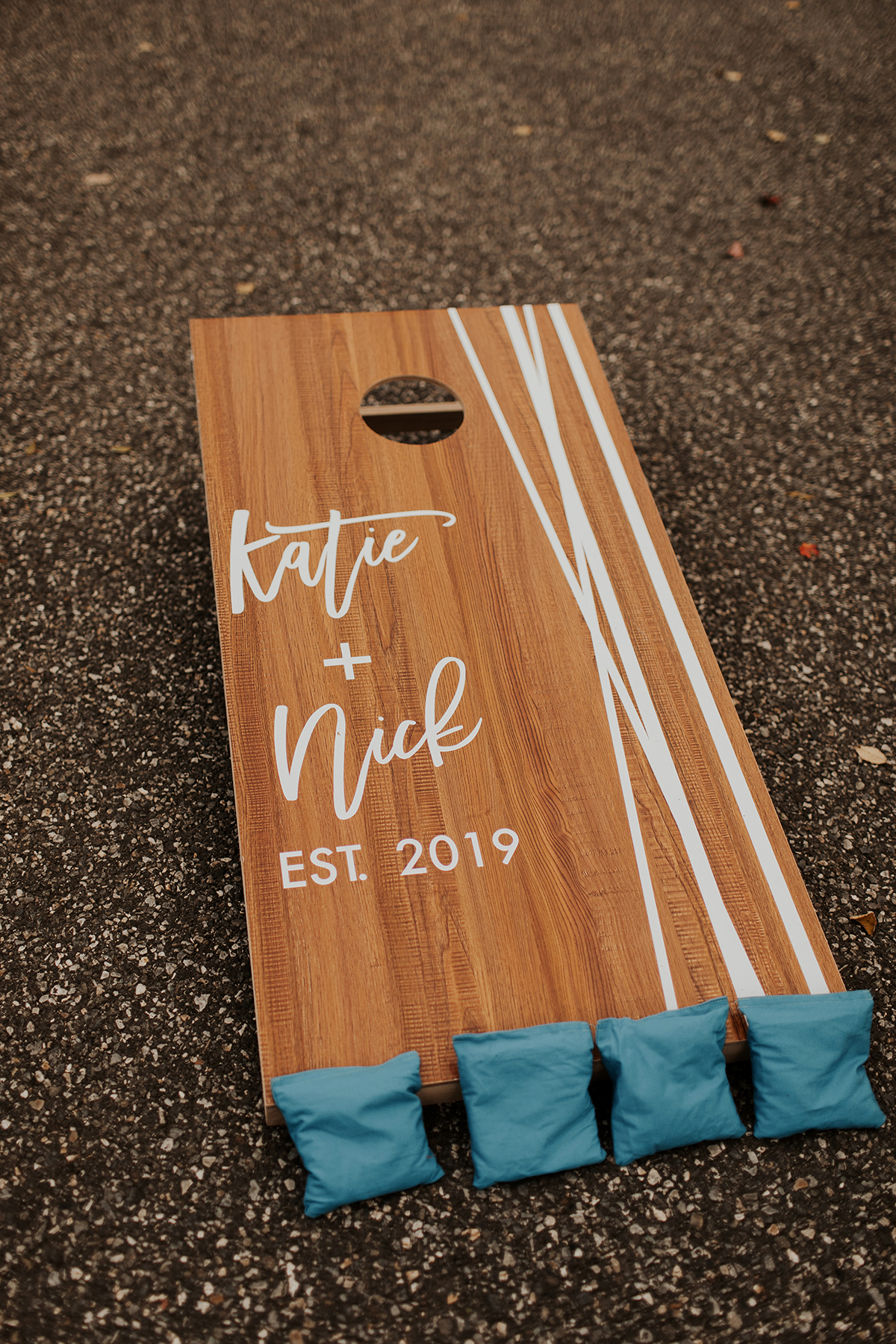 REHEARSAL DINNER ENTERTAINMENT // Cornhole Board Set with Custom Board Decals (talked more about these in this post)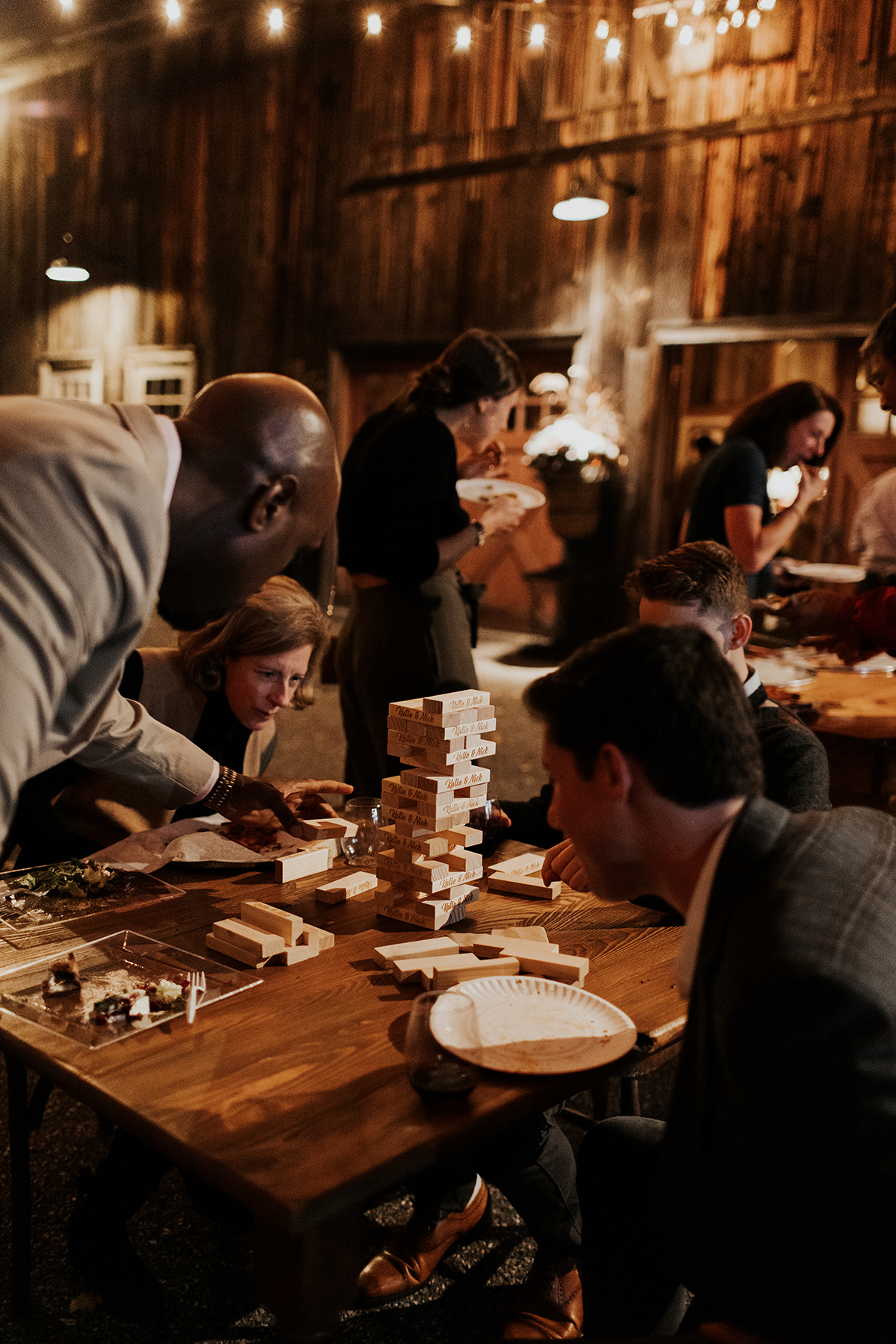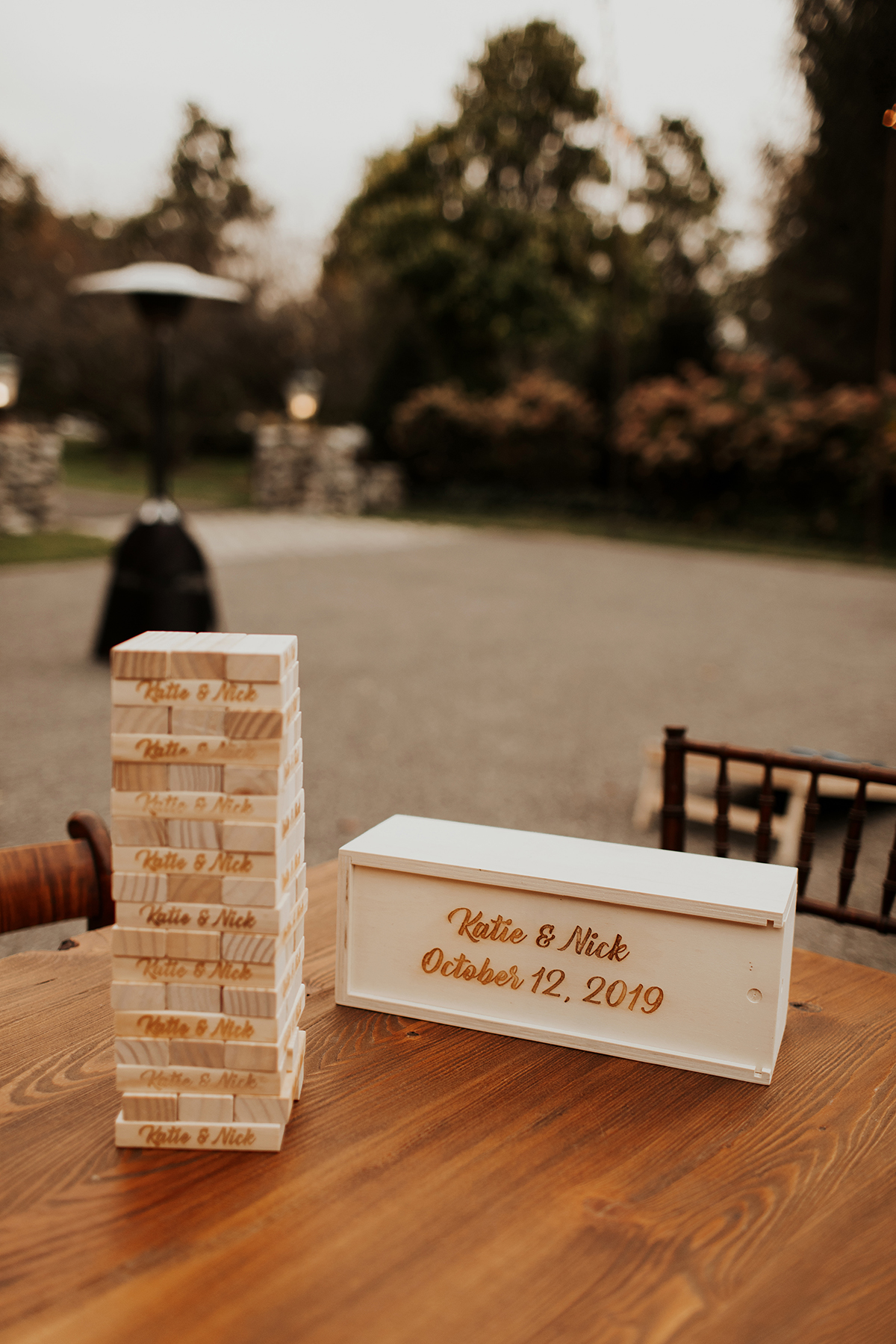 REHEARSAL DINNER ENTERTAINMENT // Personalized Jenga Game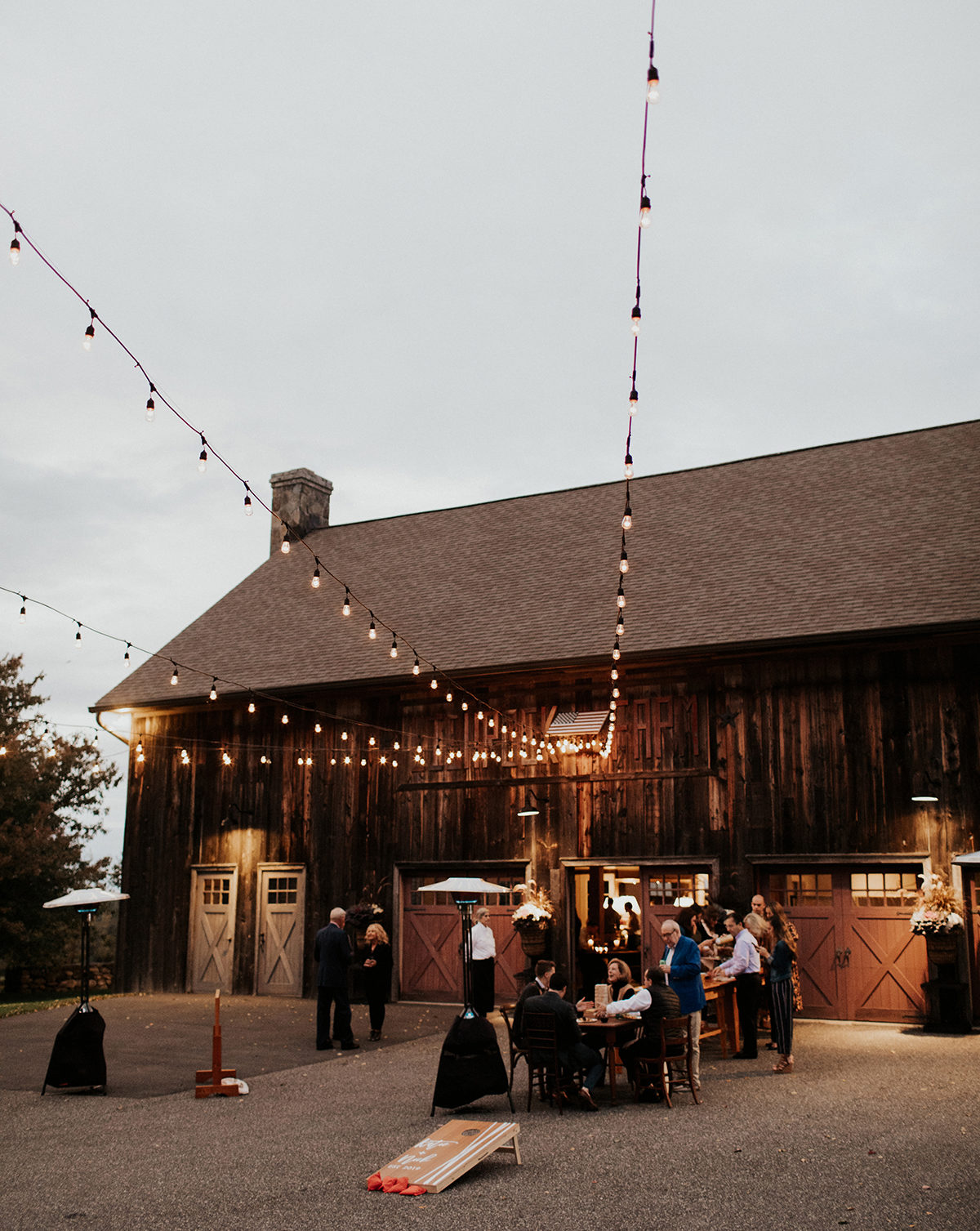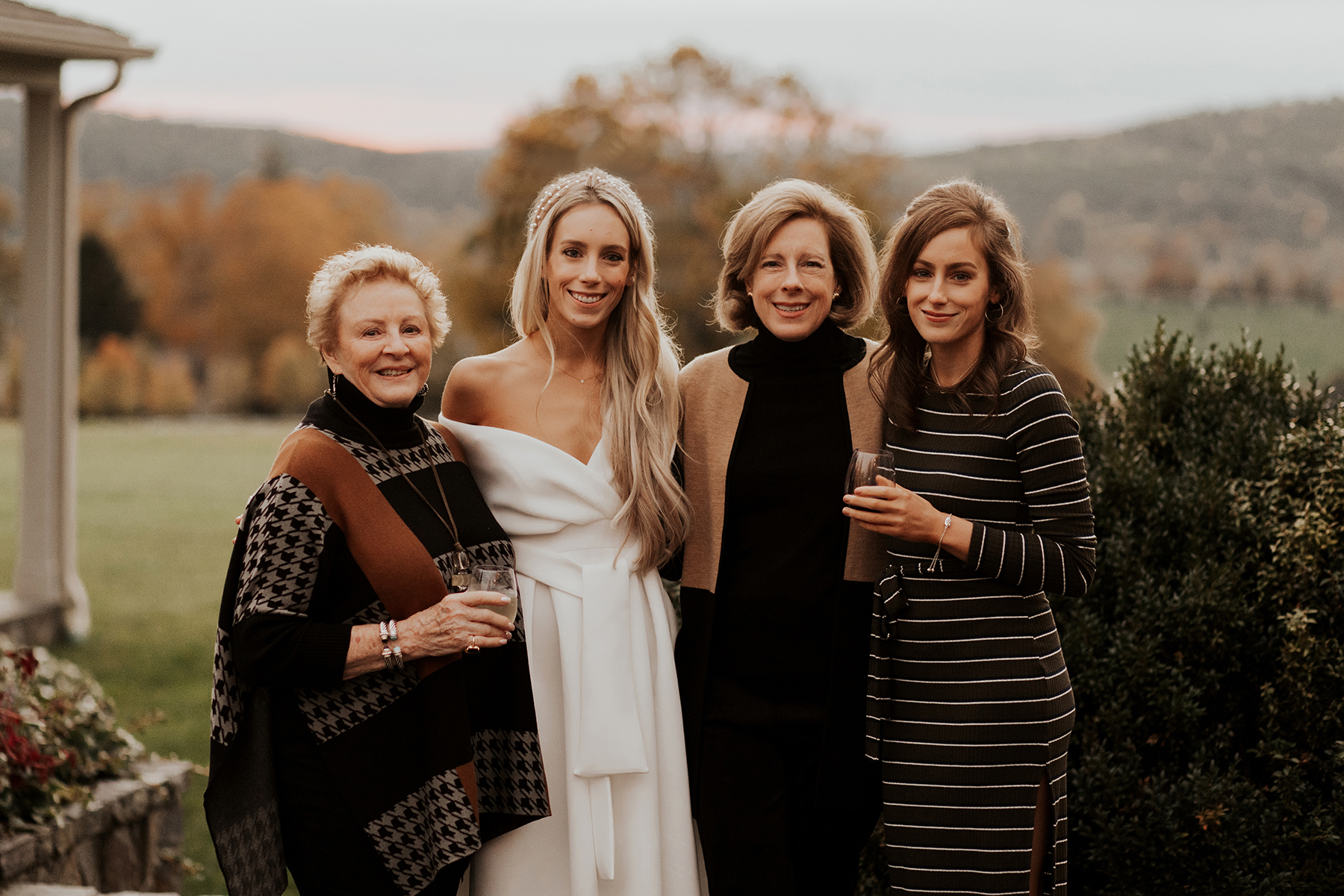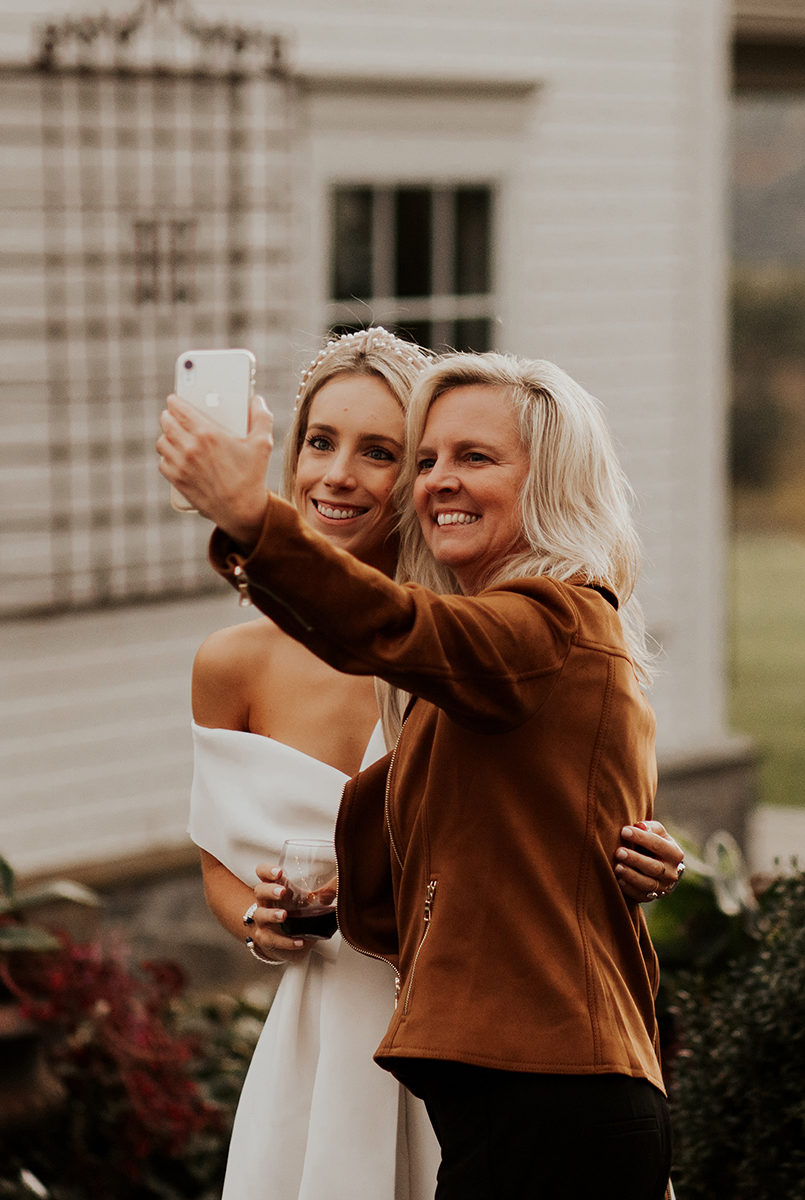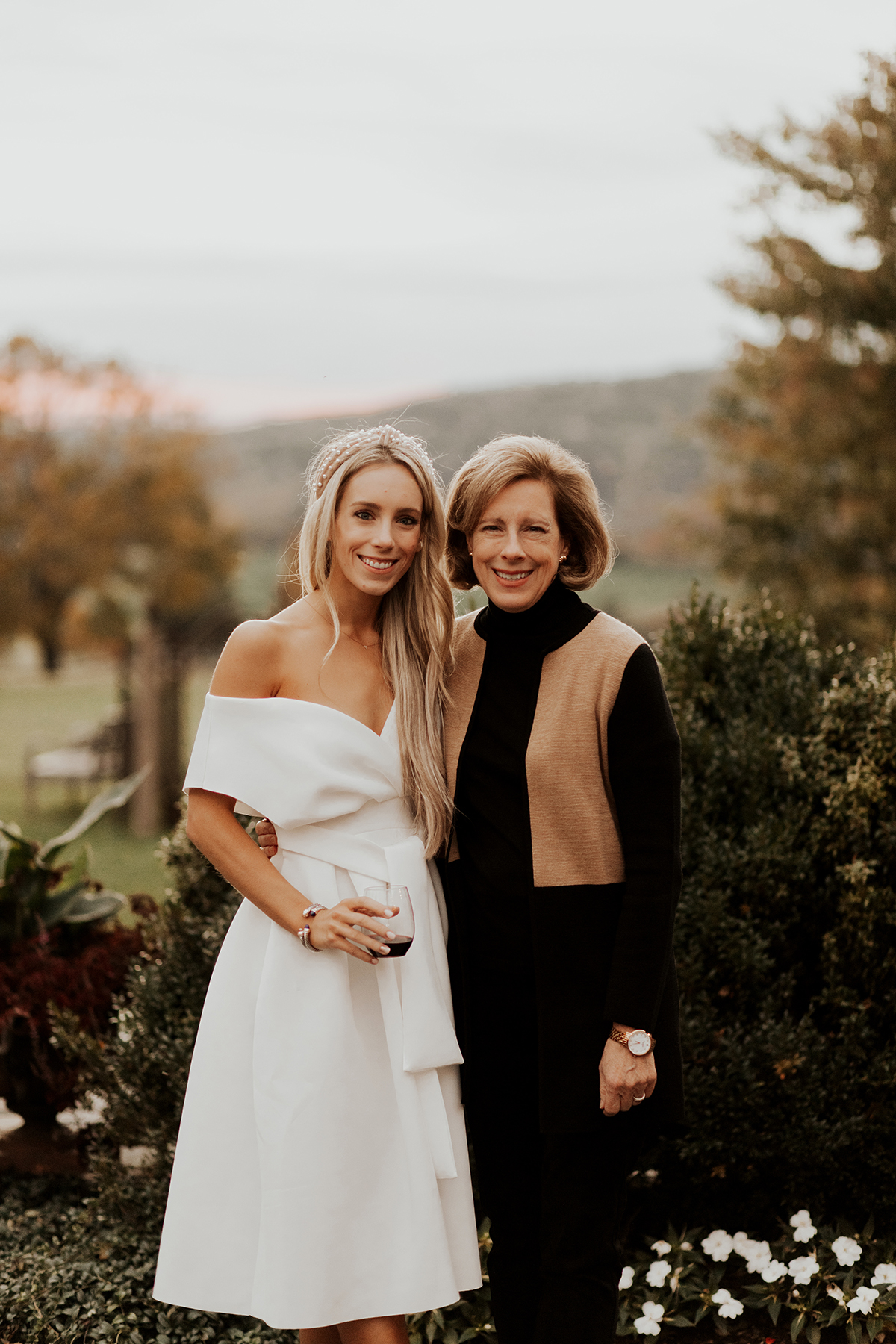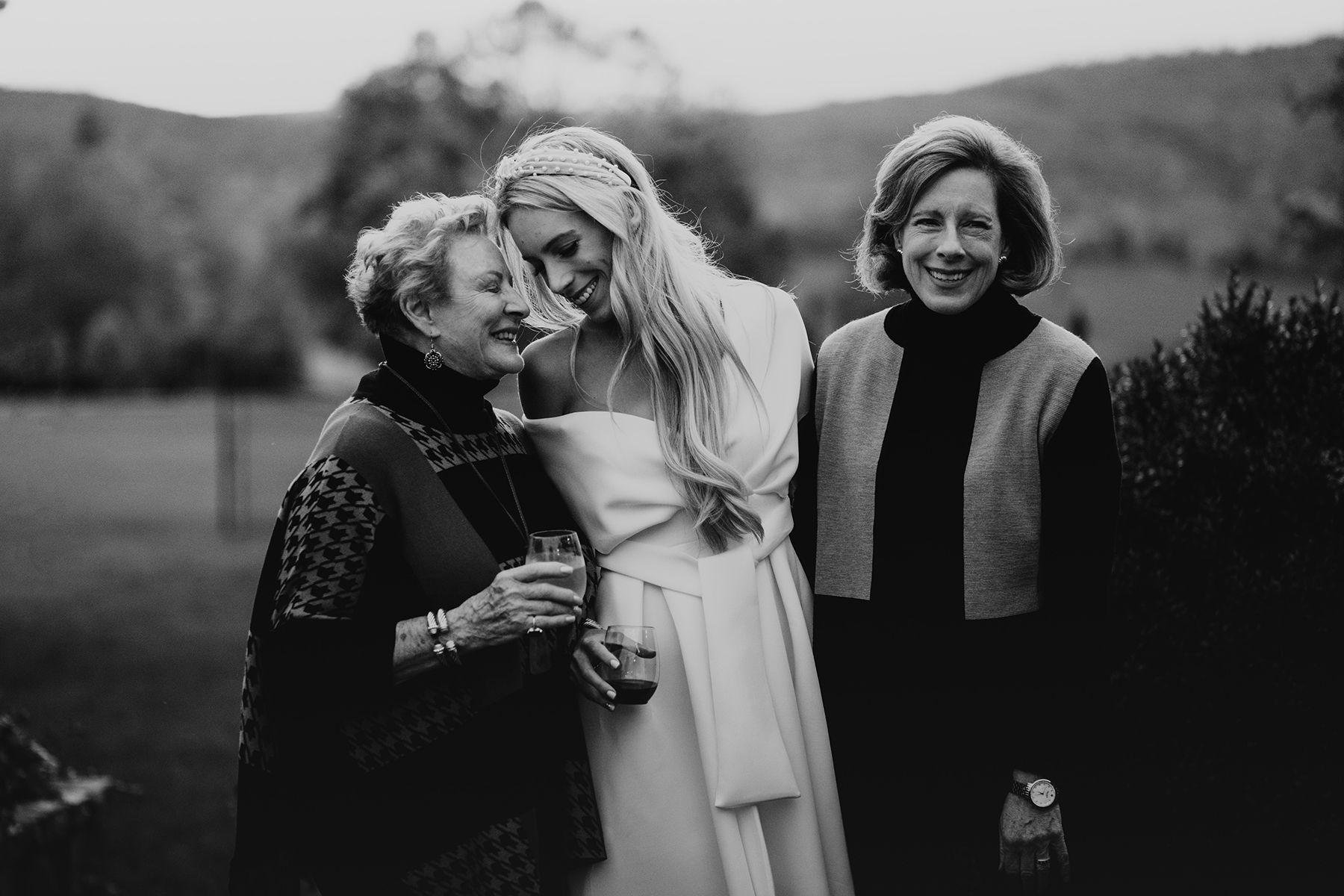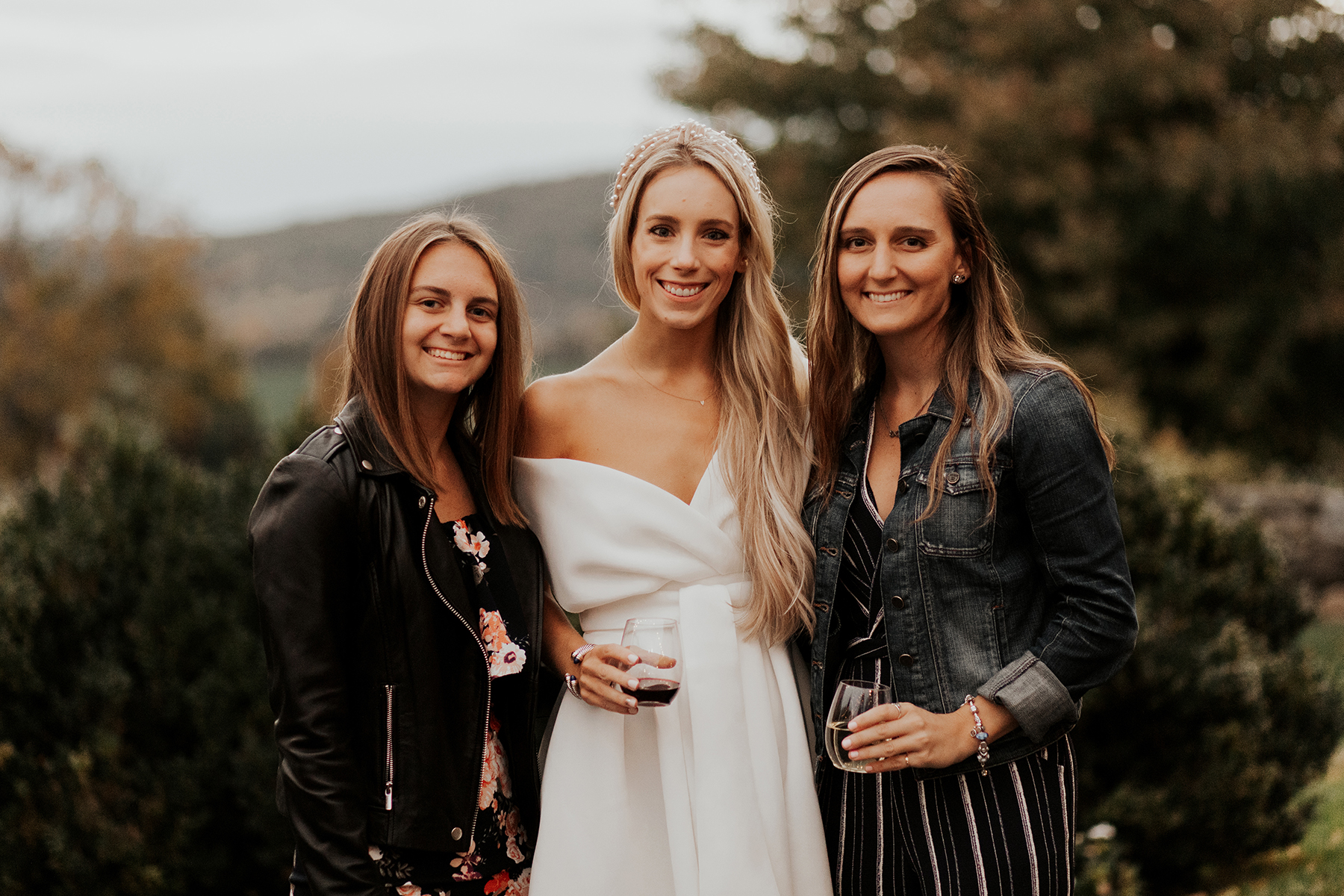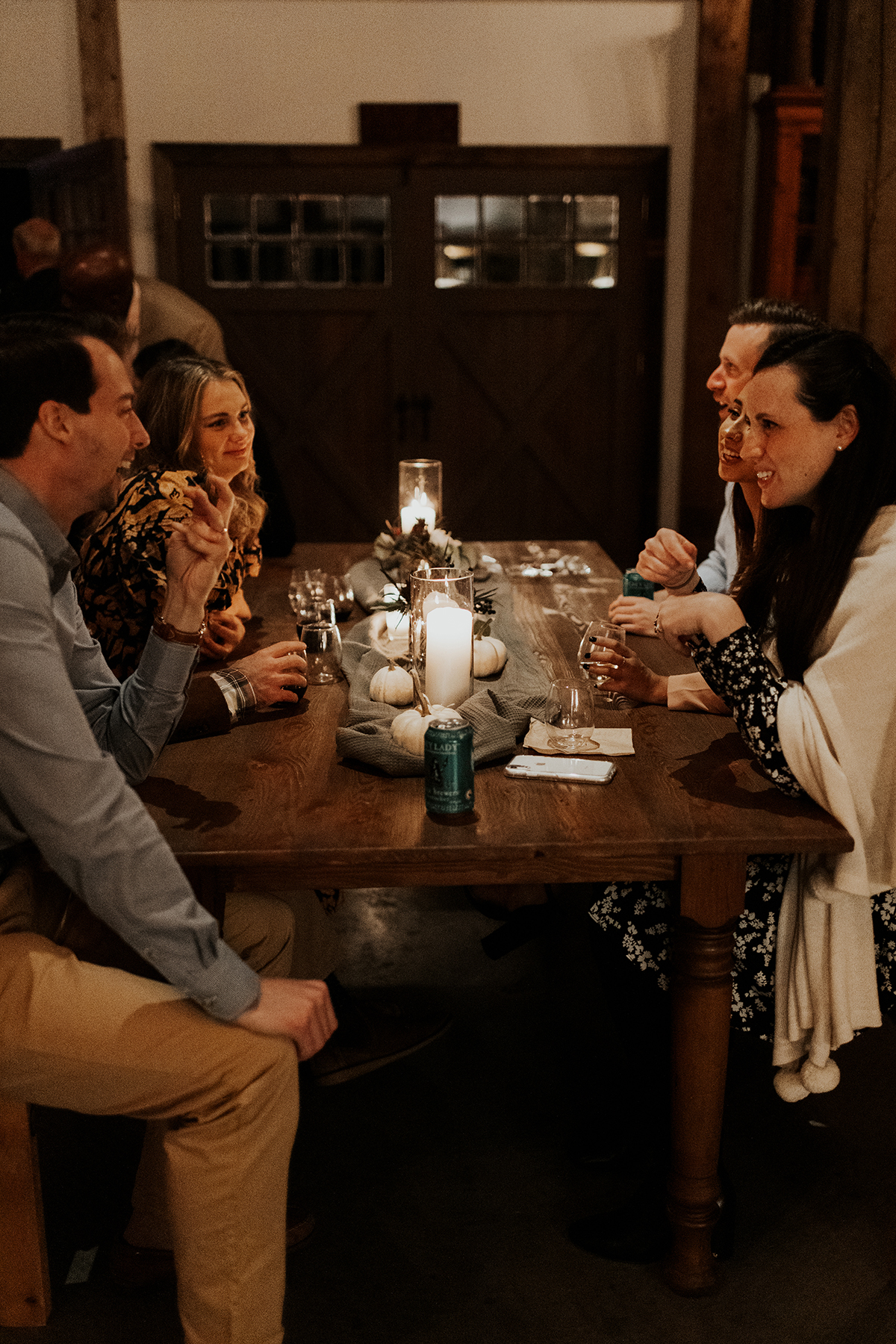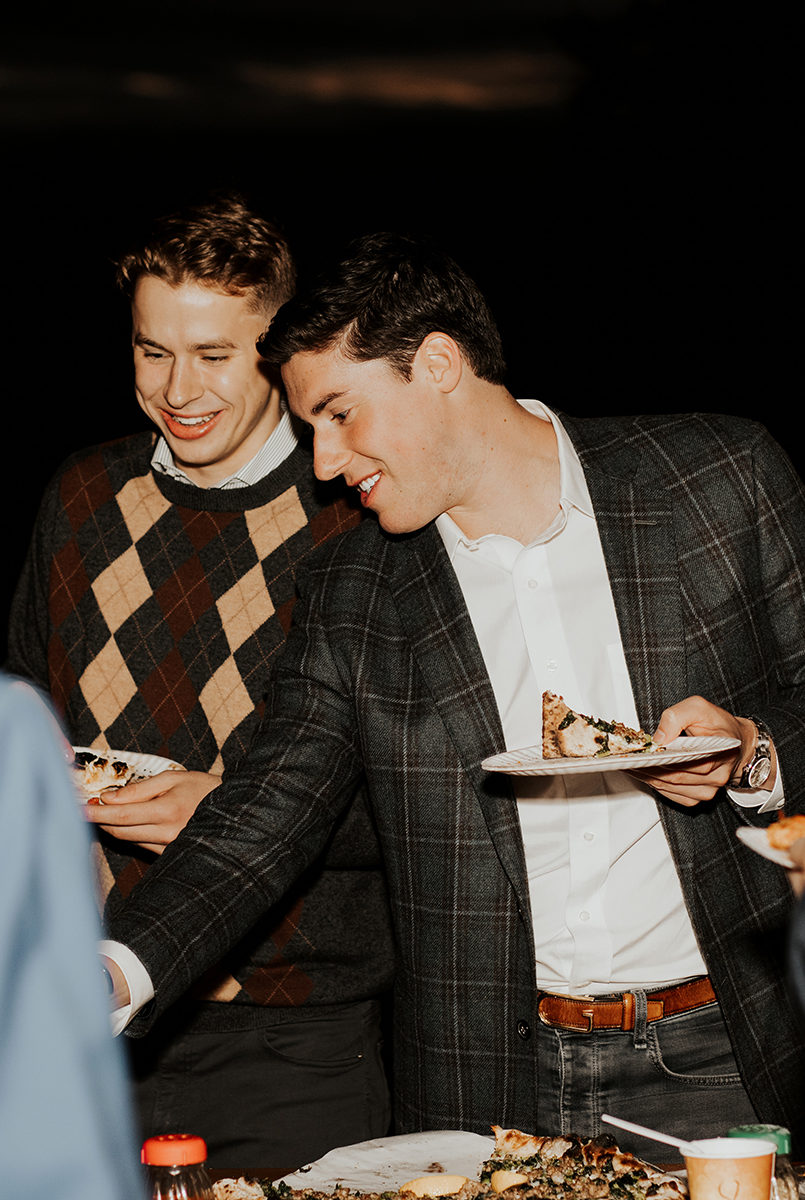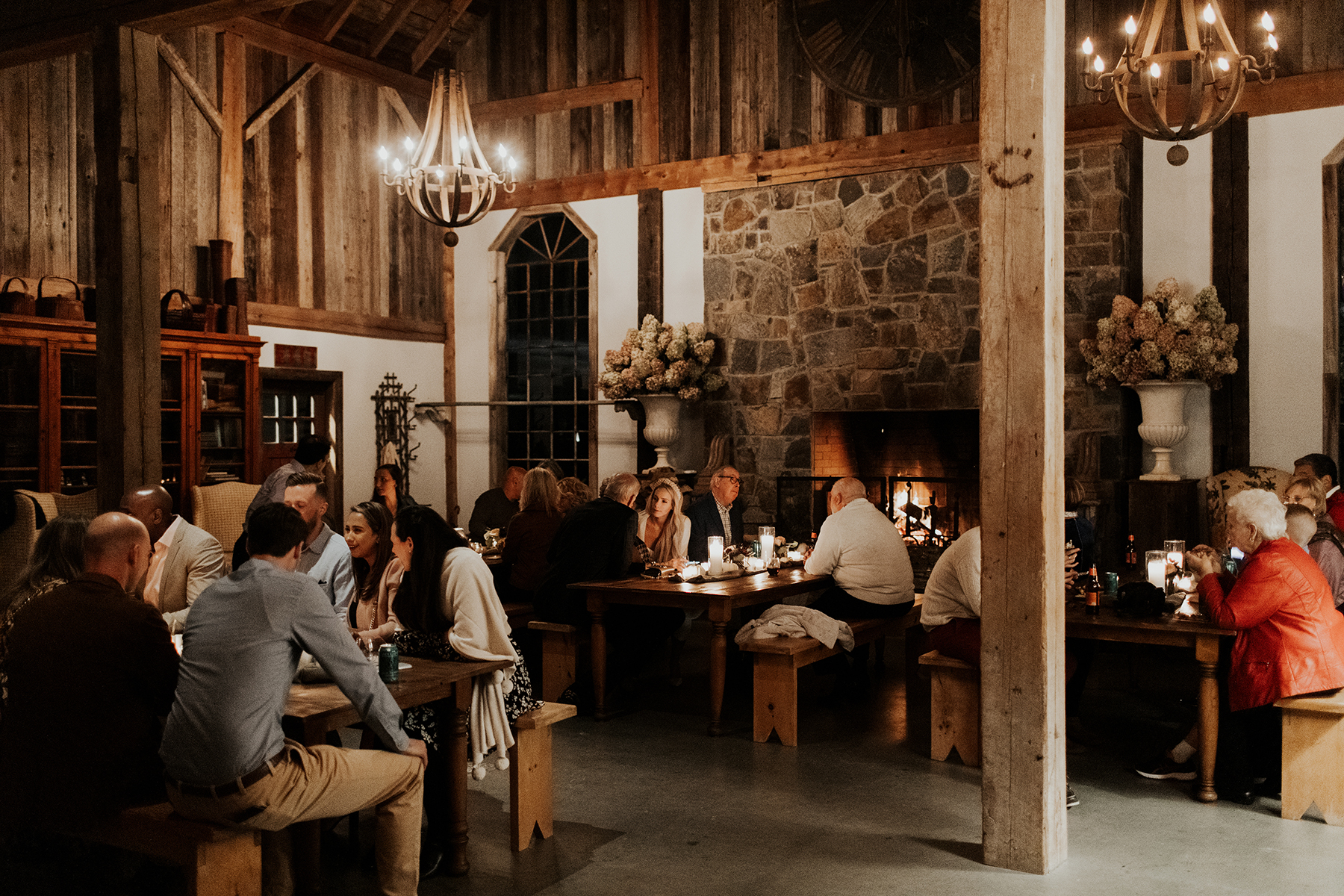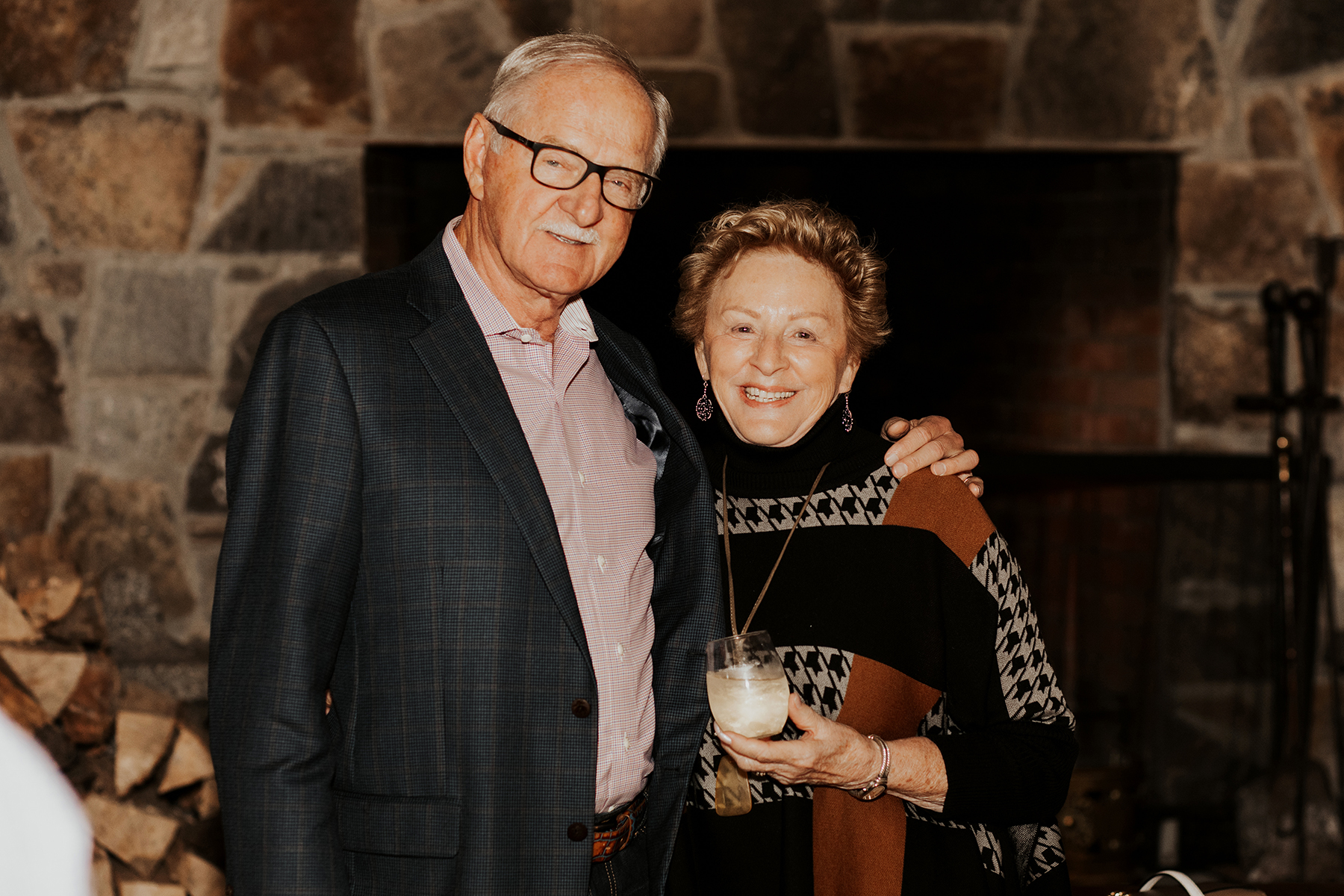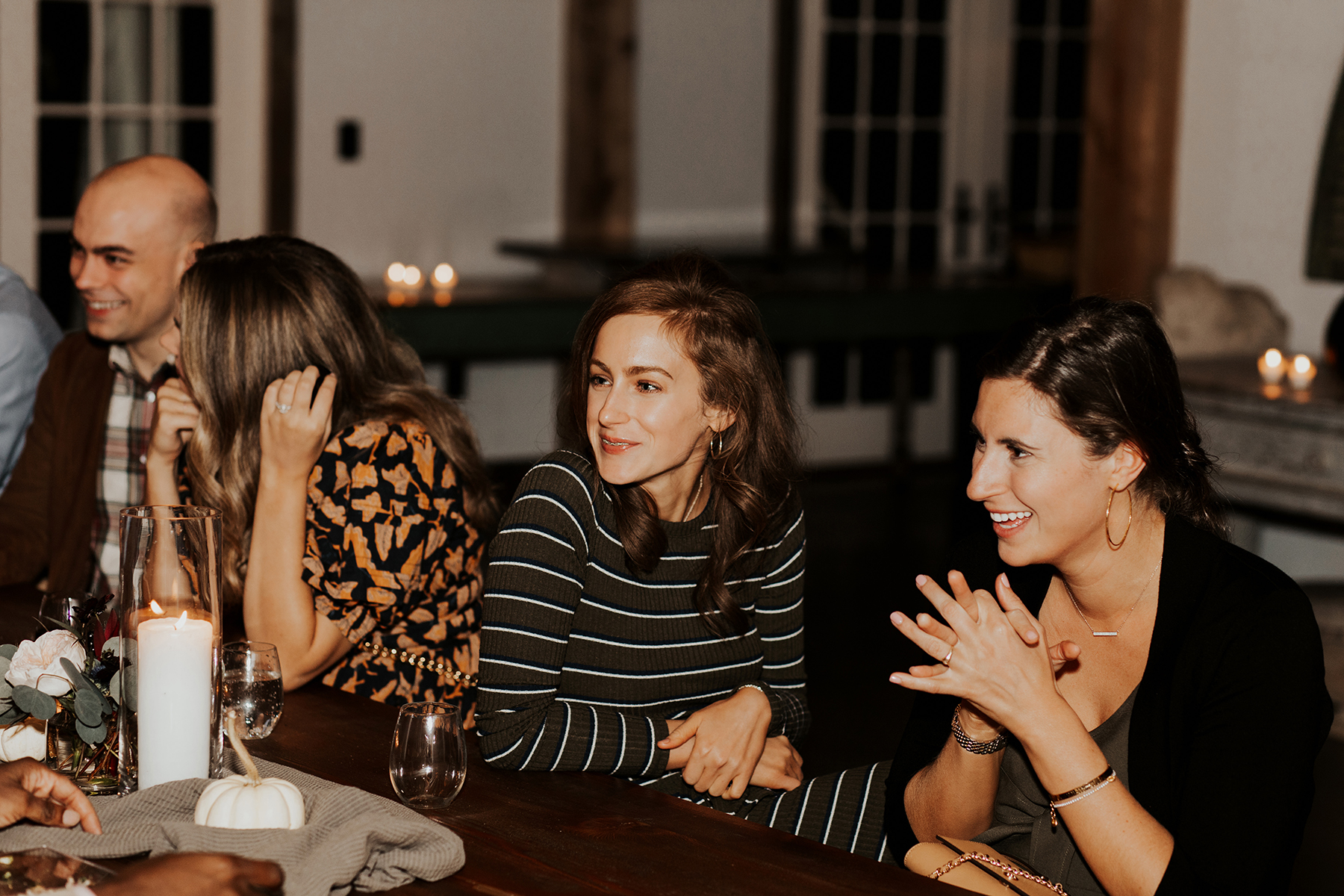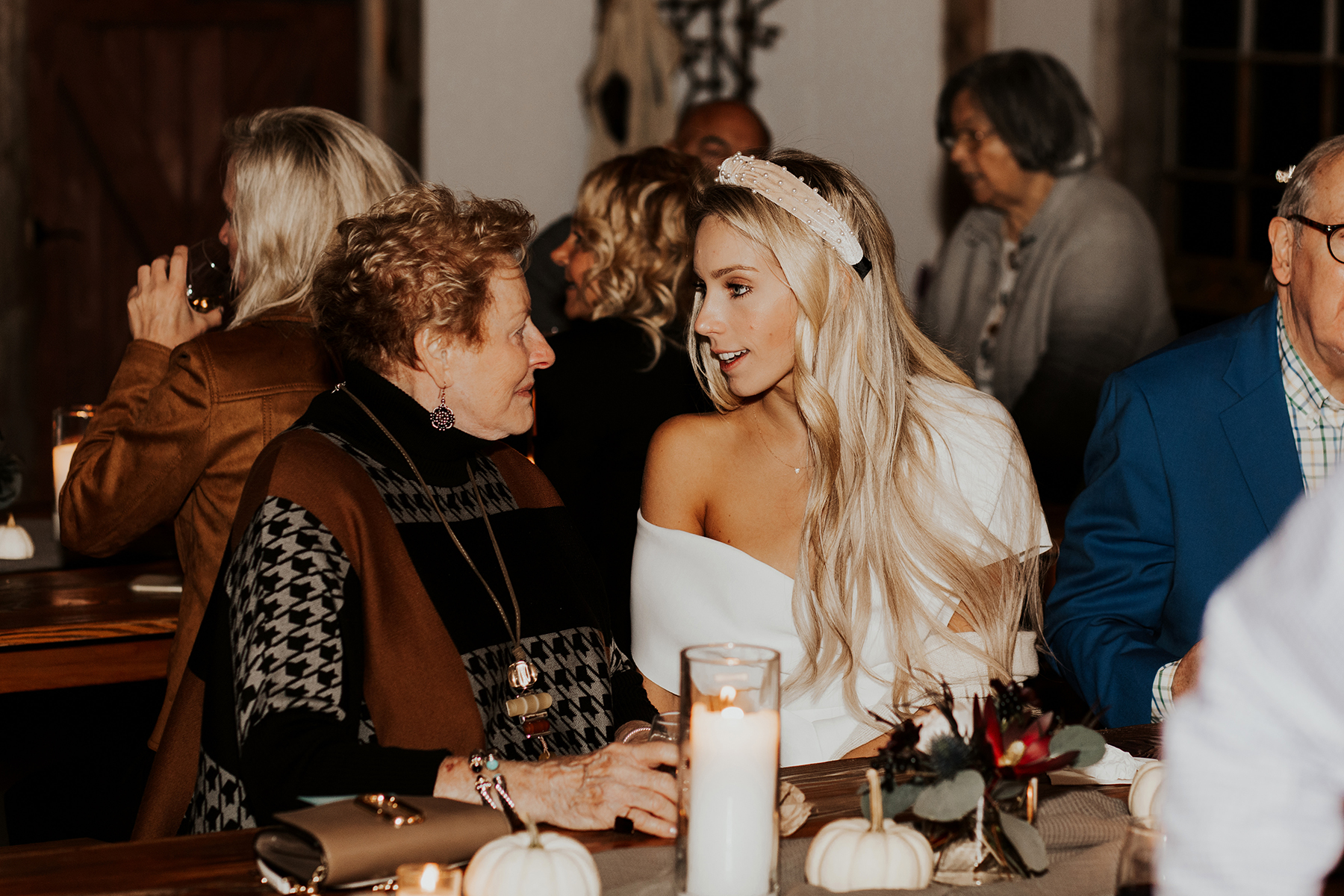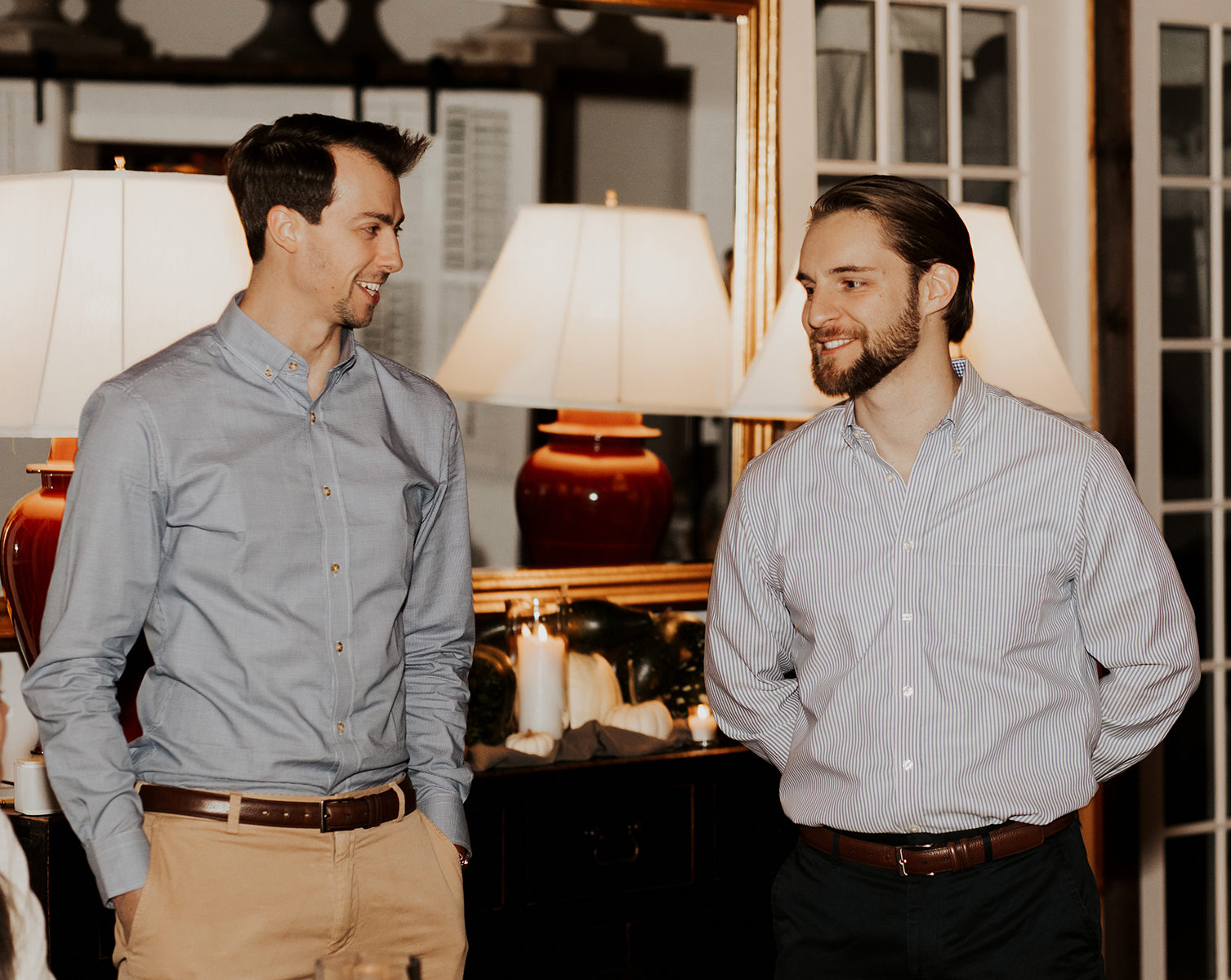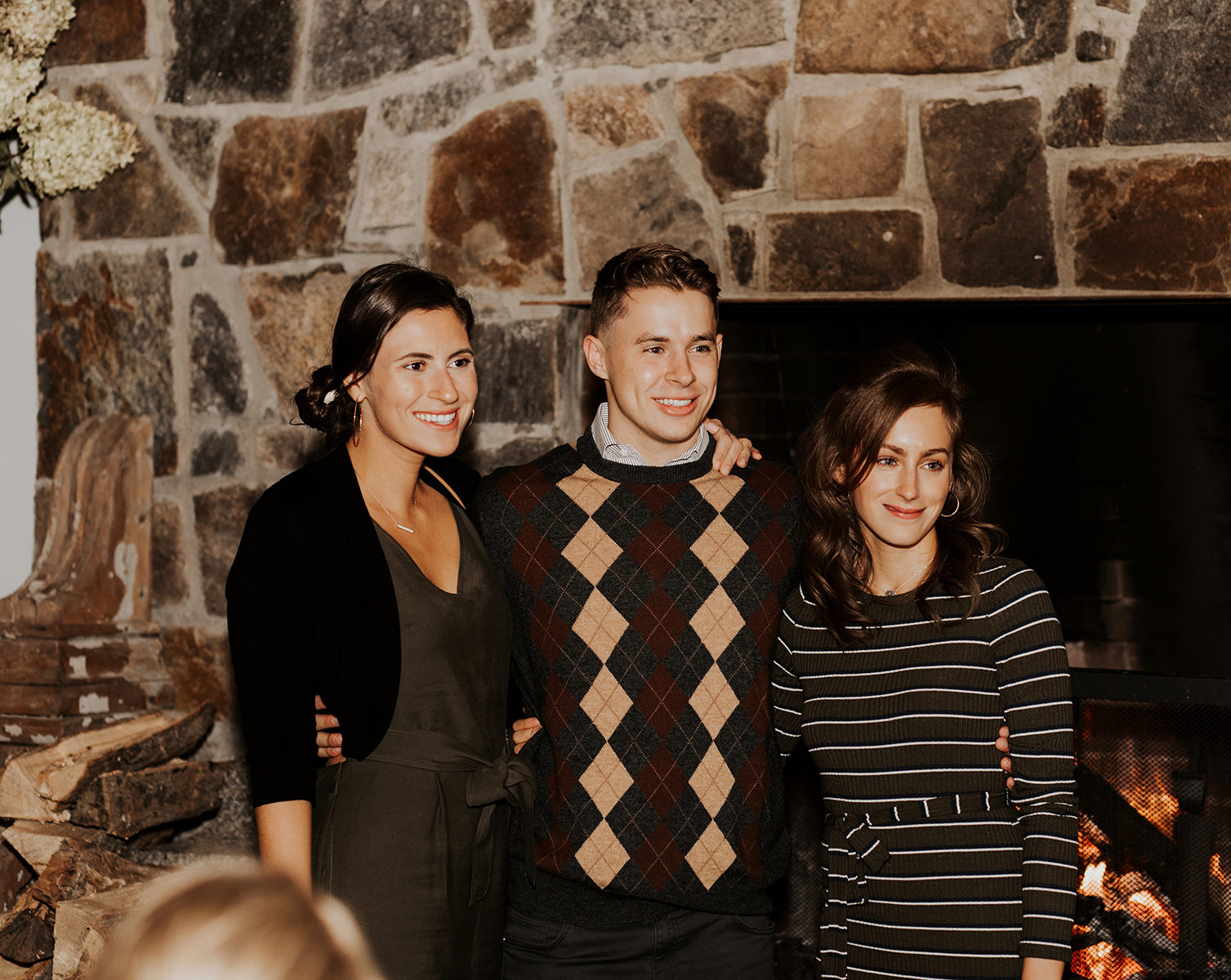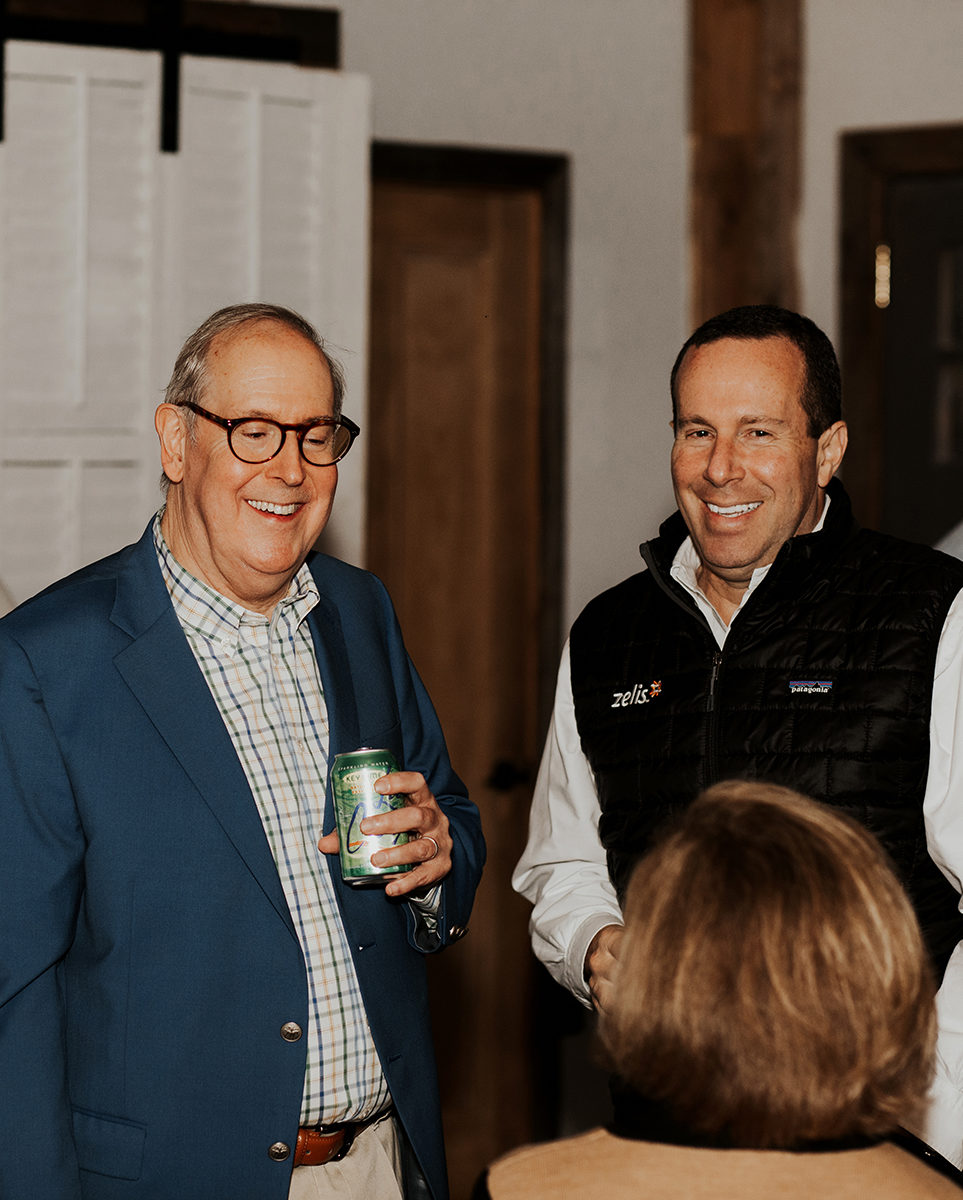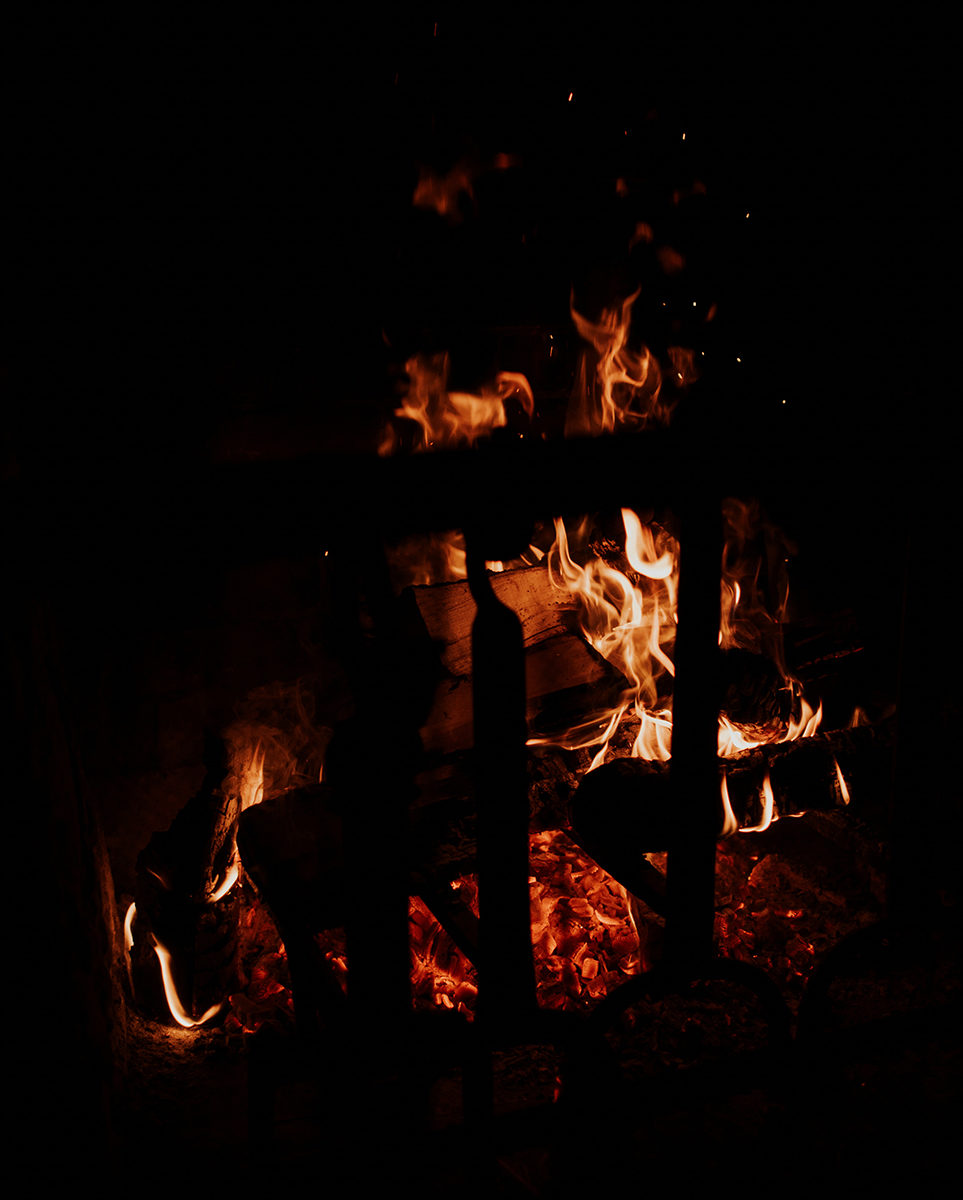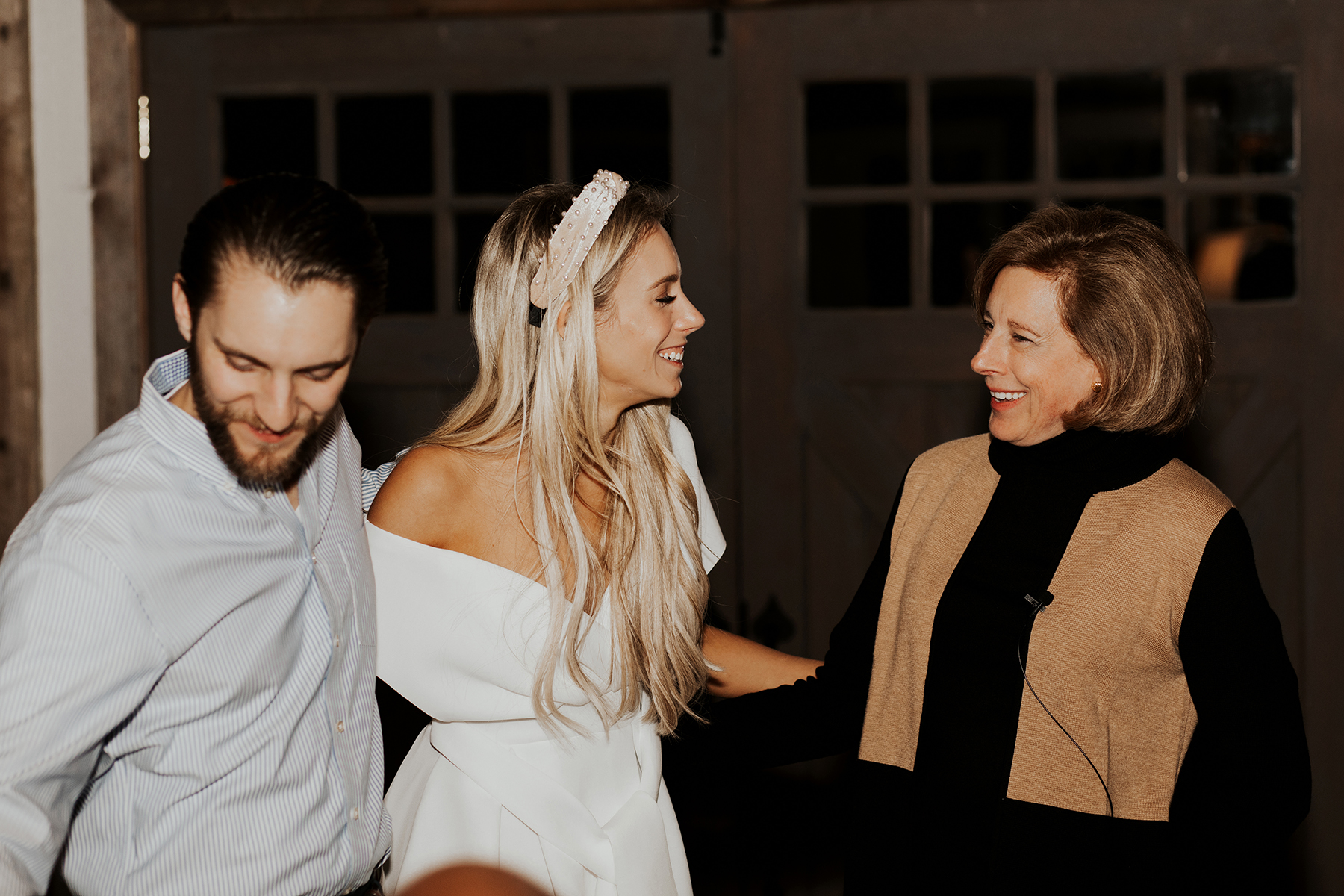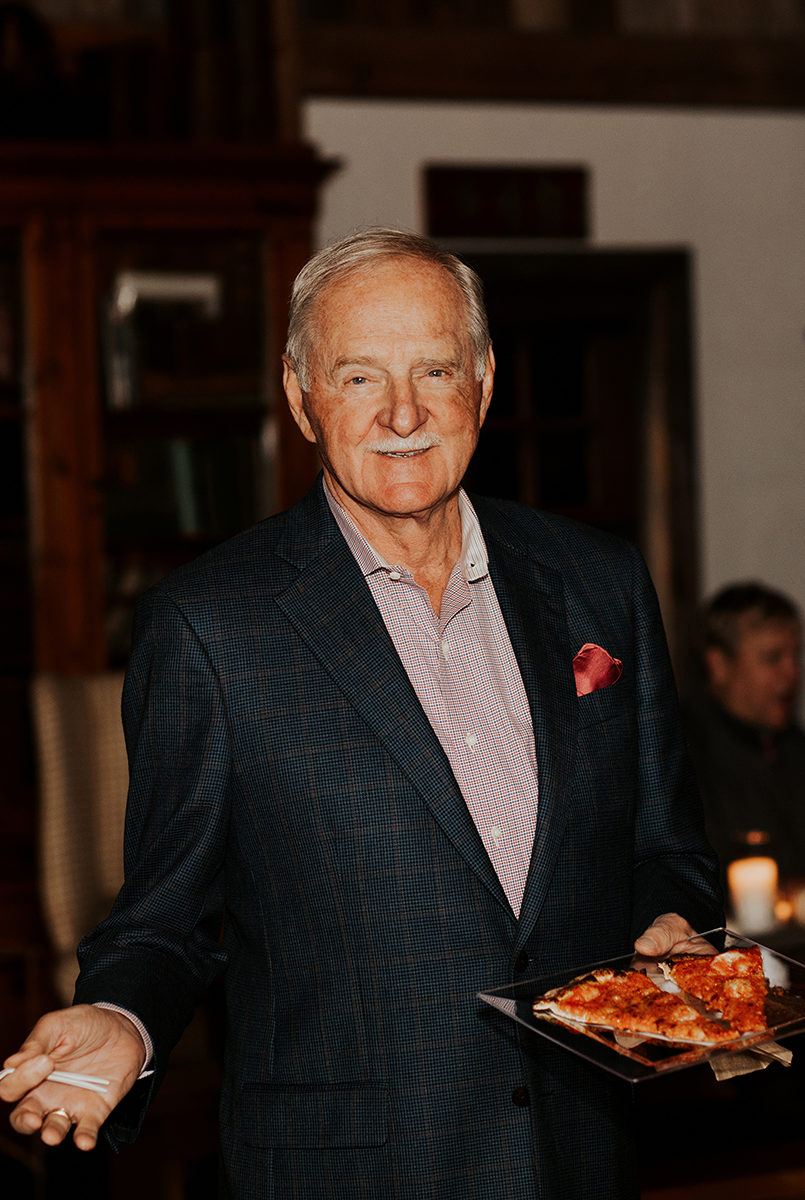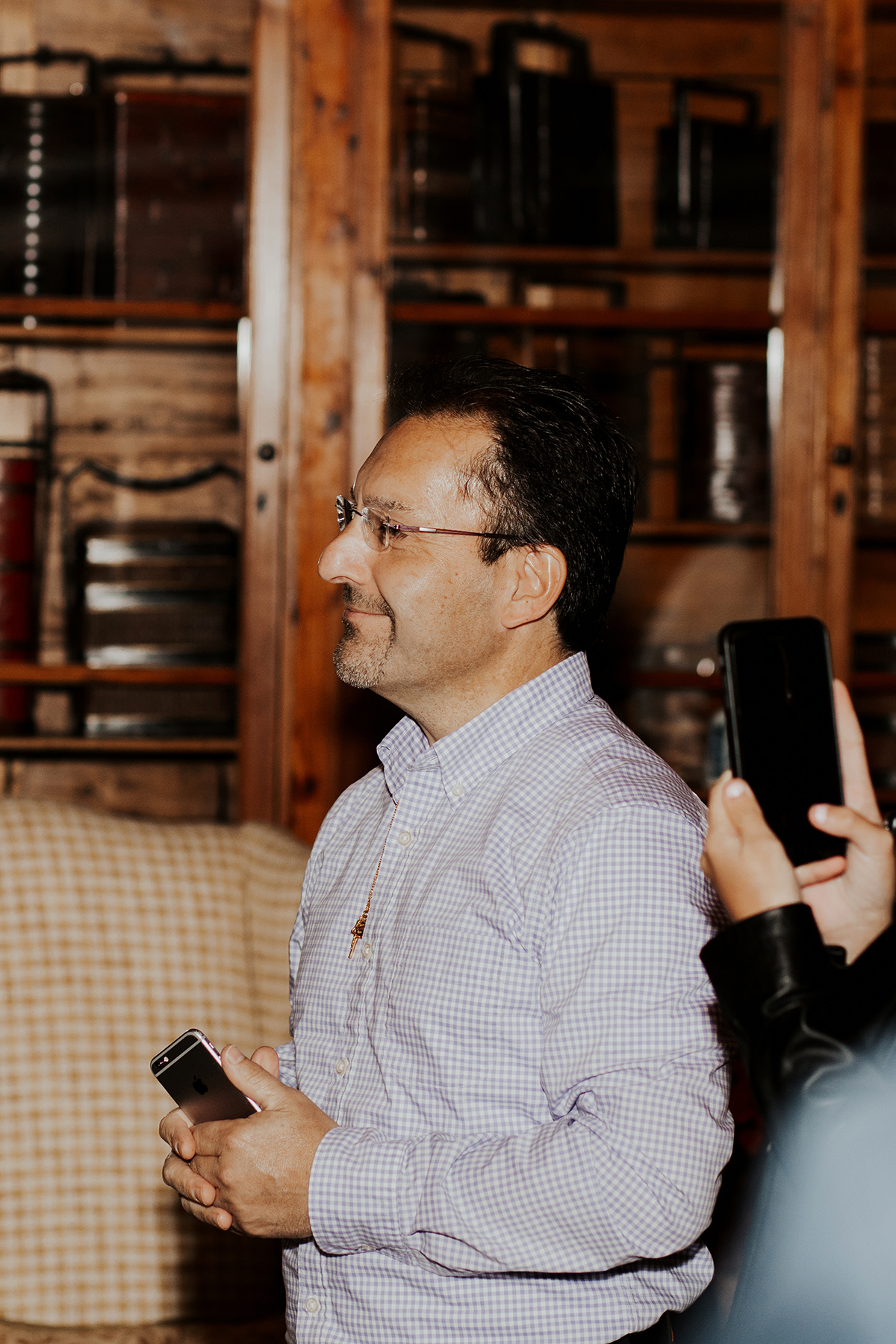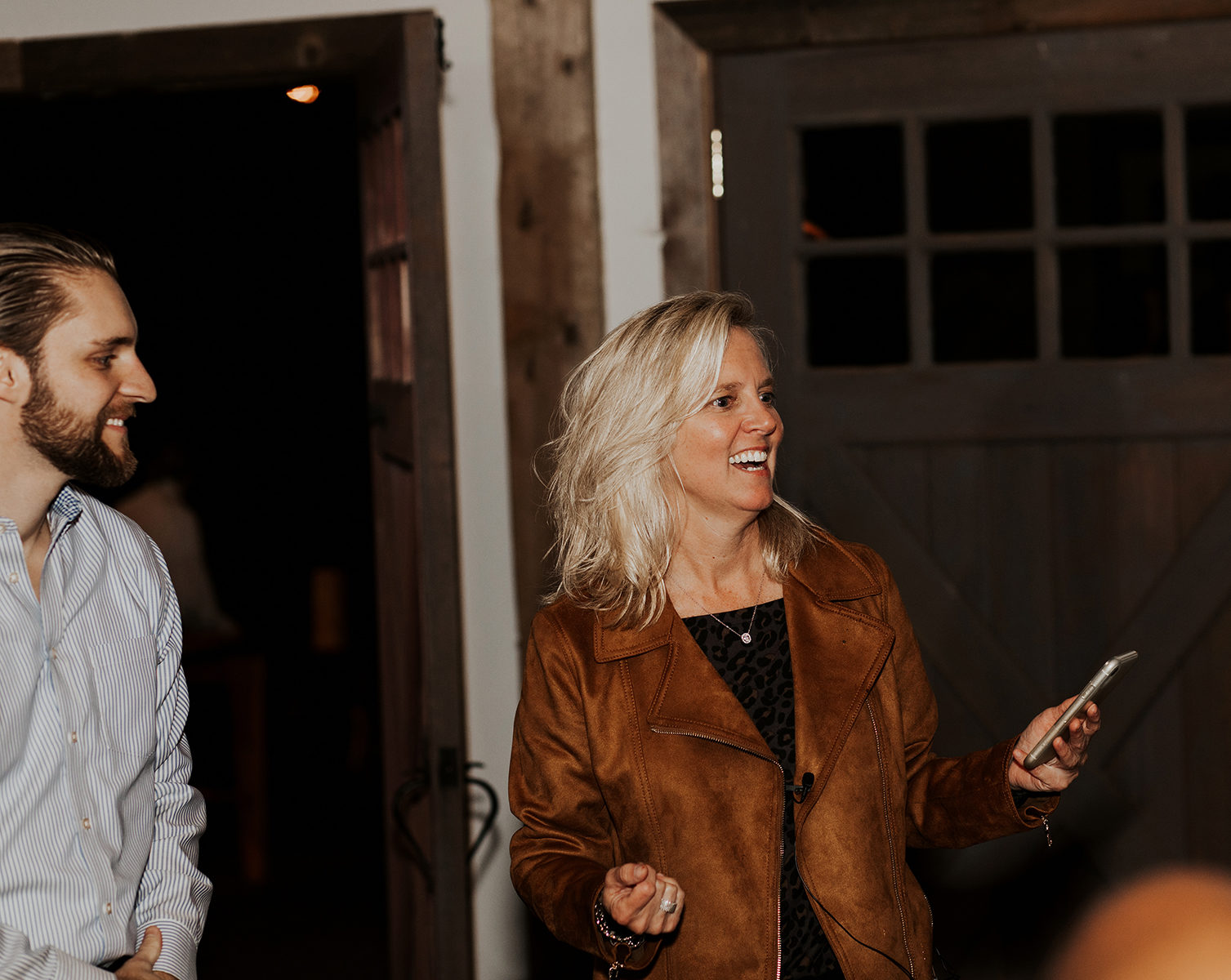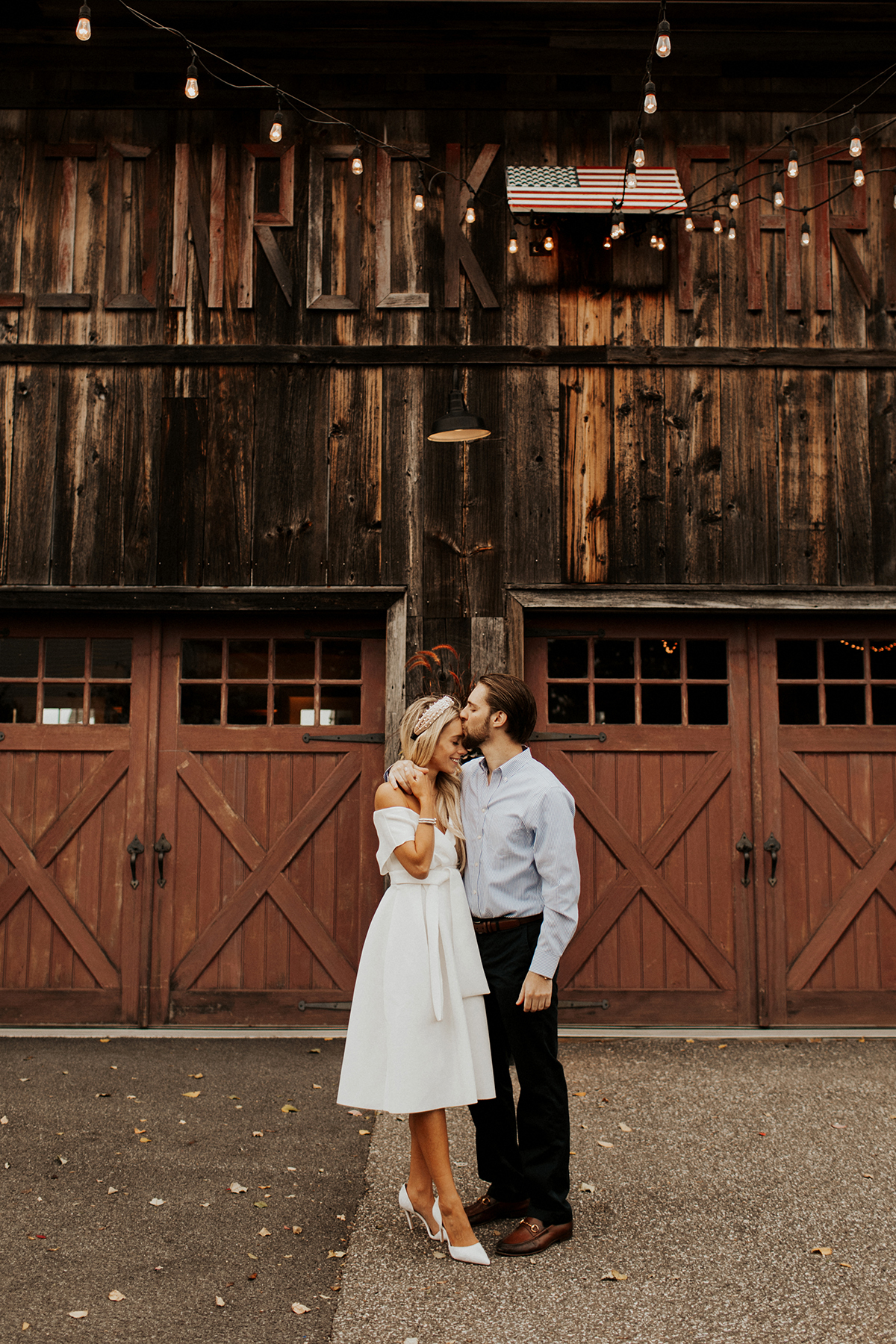 MY REHEARSAL DINNER LOOK // White Off The Shoulder Dress (budget-friendly & avail in lots of colors!) | Badgley Mischka Pumps via BHLDN | Faux Pearl Headband (set of 6 colors for just $16!)
Over the last few weeks one of the most-asked questions I've been getting from y'all is: where did you get your rehearsal dinner dress? Believe it or not it was a relatively inexpensive find and SO flattering. I ordered a few little white cocktail dresses as options, but the second I put this one on I knew it was the winner. I just felt so good in it and loved how I didn't have to worry about wearing shapewear and that it could stand on its own without a ton of accessories. I kept the rest of my look simple with these white pumps (RIP since I spilled red wine all over them at the end of the night) and my favorite faux pearl headband (comes in a set of 6 colors!)
SHOP MORE WHITE COCKTAIL DRESSES

SHOP REHEARSAL DINNER HEELS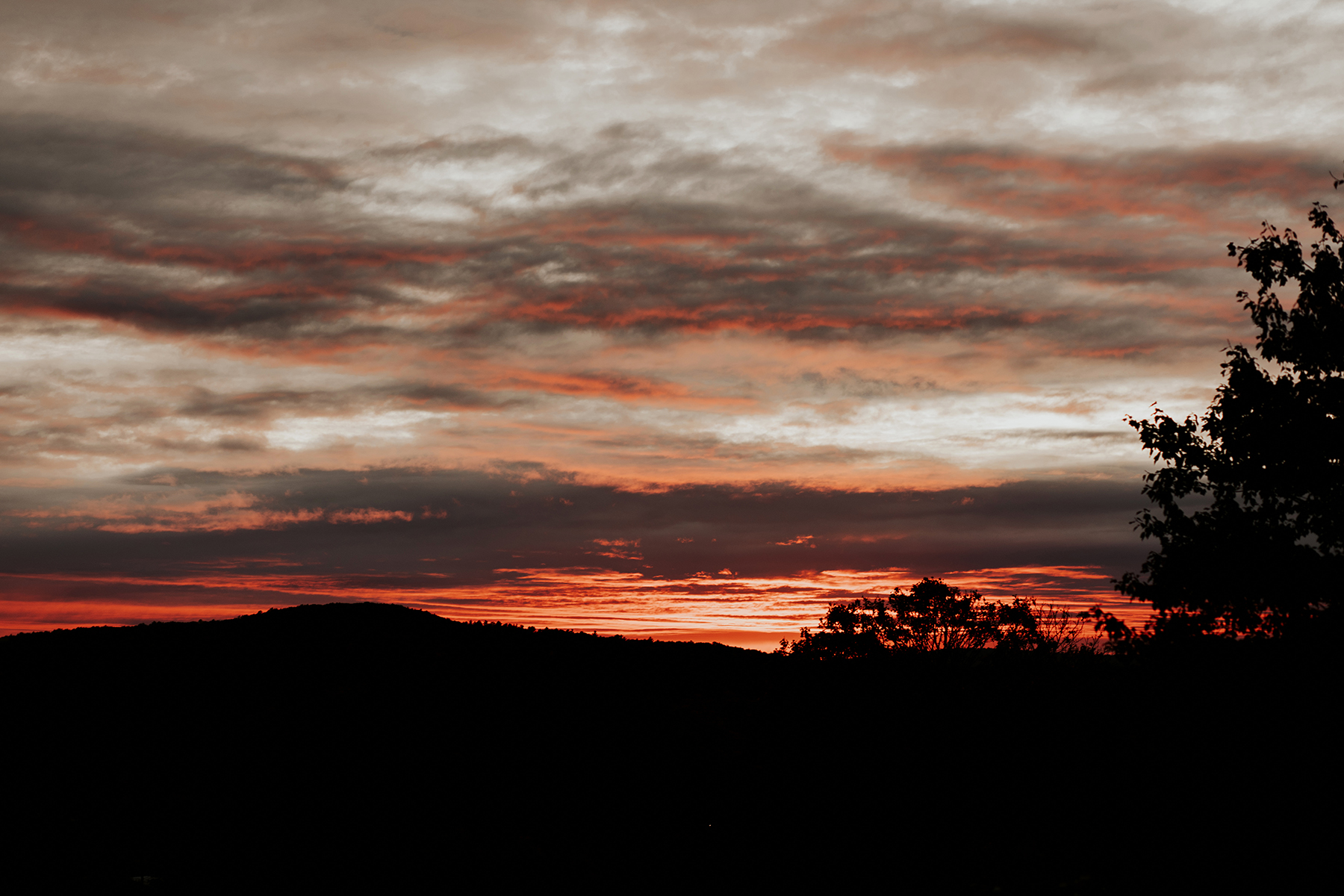 Now for the details!
Our entire wedding weekend took place at one venue: Lion Rock Farm. The rehearsal dinner, ceremony and reception all happened at different areas on Lion Rock's 600+ acre property. We looked at a number of venues in Litchfield County, CT and the Berkshires that were lovely, but as soon as we drove up the road to Lion Rock and saw the barn above I knew we had to get married here.
The fact that we could host every event of our wedding, plus stay on the grounds (Lion Rock's guest homes can accommodate 30+ guests) made the venue choice a no-brainer. Lion Rock is just simply gorgeous. The farm has a full-time staff that keep the grounds and buildings in immaculate condition. We always wanted to get married somewhere with a rustic country-vibe, but at the same time hoped to find a location that was still elegant and elevated. We found Lion Rock to be the perfect combination of all our desires and more!
We wanted to keep our rehearsal small so we only invited immediate family, our bridal party, their dates and a few loved ones who were traveling from far out of town. I think it ended up being around 40 people? I'm not sure of the final count, but we felt it was the perfect number of guests to kick off the weekend and not feel overwhelmed. The intimacy allowed both of our families the opportunity to get to know one another a lot better– many of our extended family members were meeting for the first time! Seeing them all together in one place was incredibly heart-warming.
Our rehearsal took place inside Lion Rock's party barn and on its adjacent patio. We loved how everyone could go out to grab food from the pizza truck or play a game and then come inside to eat and warm up by the stone fireplace. The vibes were so cozy and upbeat!
One amazing aspect of getting married at Lion Rock is the beautiful barns and grounds. You really don't need to do a lot in terms or florals or decor if you don't want to. We decided to keep things simple at our rehearsal so we could focus the majority of our aesthetic budget for our wedding day. To keep with the cozy Autumn vibes, our florist created simple tablescapes with greenery, fall flowers, white pumpkins and tea lights over a charcoal grey runner. All of these elements were then re-used at our cocktail hour and reception the next day!
For catering we hired the Big Green Pizza Truck to make custom wood-fired pizzas and salads (SO good!) They also provided gelato cups for dessert!
We kept drinks easy (not trying to have hungover guests at our ceremony lol!) and served beer along with two varietals of Chateau Souverain wine. See the personalized bottle labels? You can order these from Chateau Souverain for any event– a wedding, birthday, anniversary, corporate– list goes on! I thought they were such a cute way to add a personal touch to the night and our friends and family got such a kick out of 'em!
To add a little entertainment to the evening, I ordered this personalized Jenga and a cornhole board set with custom decals. These were a hit with our guests– young and old! Everyone loved these so much that we ended up setting the cornhole boards out again at our cocktail hour the next day for a second round of fun.
Since Nick's dad and my Pop Pop were giving speeches the next day, we thought it would be sweet at our rehearsal to take the time to highlight our moms and let them say a few words of welcome. They each gave a toast and a short speech that left more than a few in happy tears.
Our rehearsal dinner turned out even better than how we'd envisioned. Family and friends coming together over great food and games– what more could you ask for? 🙂
MORE WEDDING POSTS
Our Personalized Decor & Favors
Getting Ready Photos
My Wedding Gown + First Look Photos
Our Ceremony + Bridal Party Portraits
Cocktail Hour + Wedding Reception
OUR REHEARSAL DINNER VENDORS
VENUE: Lion Rock Farm
CATERING: Big Green Pizza Truck
PHOTOGRAPHY: Sarah Joy Photography
PLANNING: SHG Event Planning
FLORALS & DECOR: Country Gardeners Florist
WINE: Chateau Souverain
GAMES: Personalized Jenga + Cornhole Board Set with Custom Board Decals
- Katie