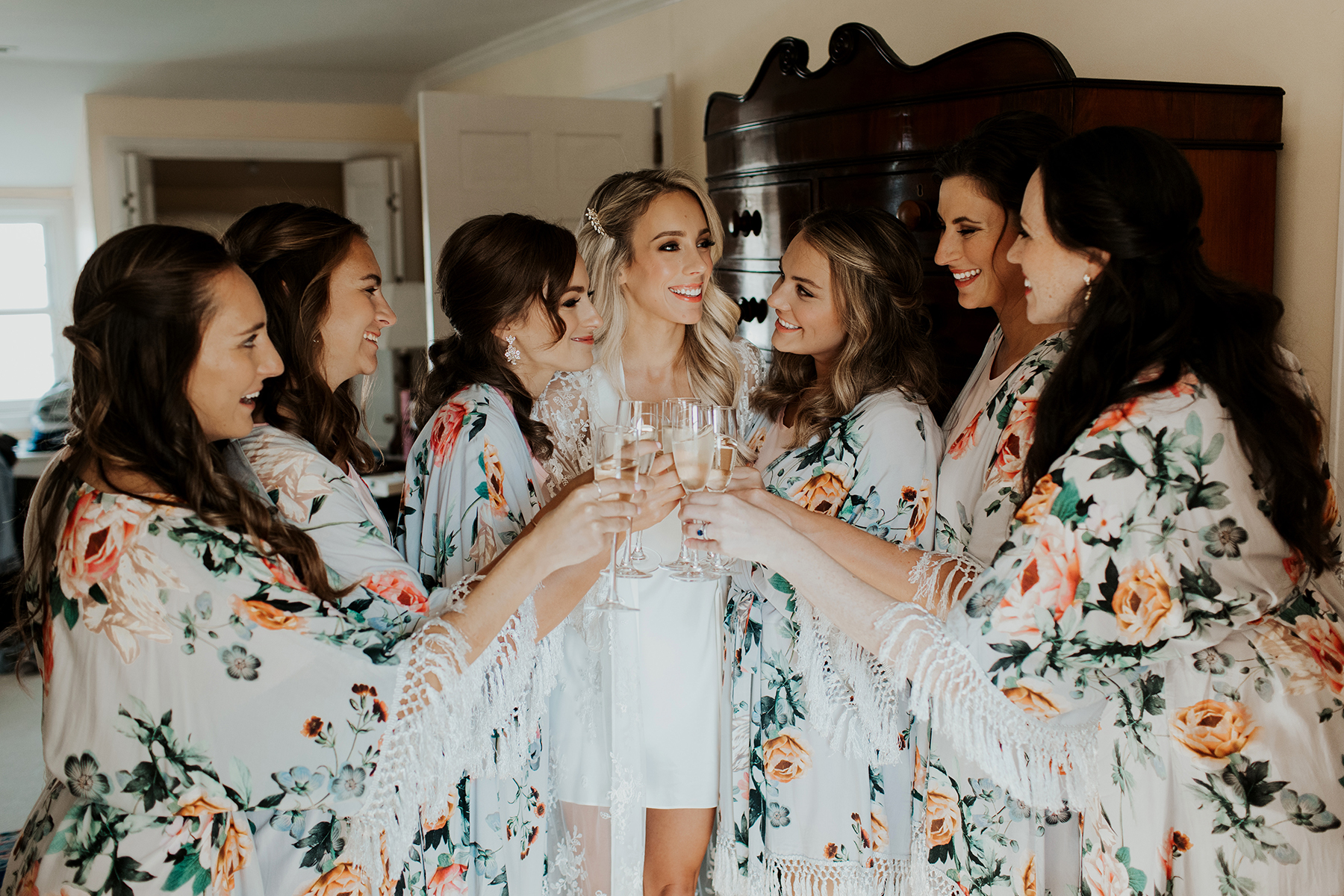 It was surreal to wake up in our suite at Lion Rock Farm on the morning after our incredible rehearsal dinner. I remember I woke up super early (per usual) and I spent about a good hour walking around Lion Rock's main guest house and garden patio just taking it all in. I even made coffee for everyone! A few of our vendors had already arrived and I could see their trucks parked outside the barn tidying up from the previous night's festivities and prepping for our reception. Once it reached a reasonable hour (7:30AM :P) I finally woke up Nick and our friends who were also staying in the main guest house with us. Like please hang out with me?!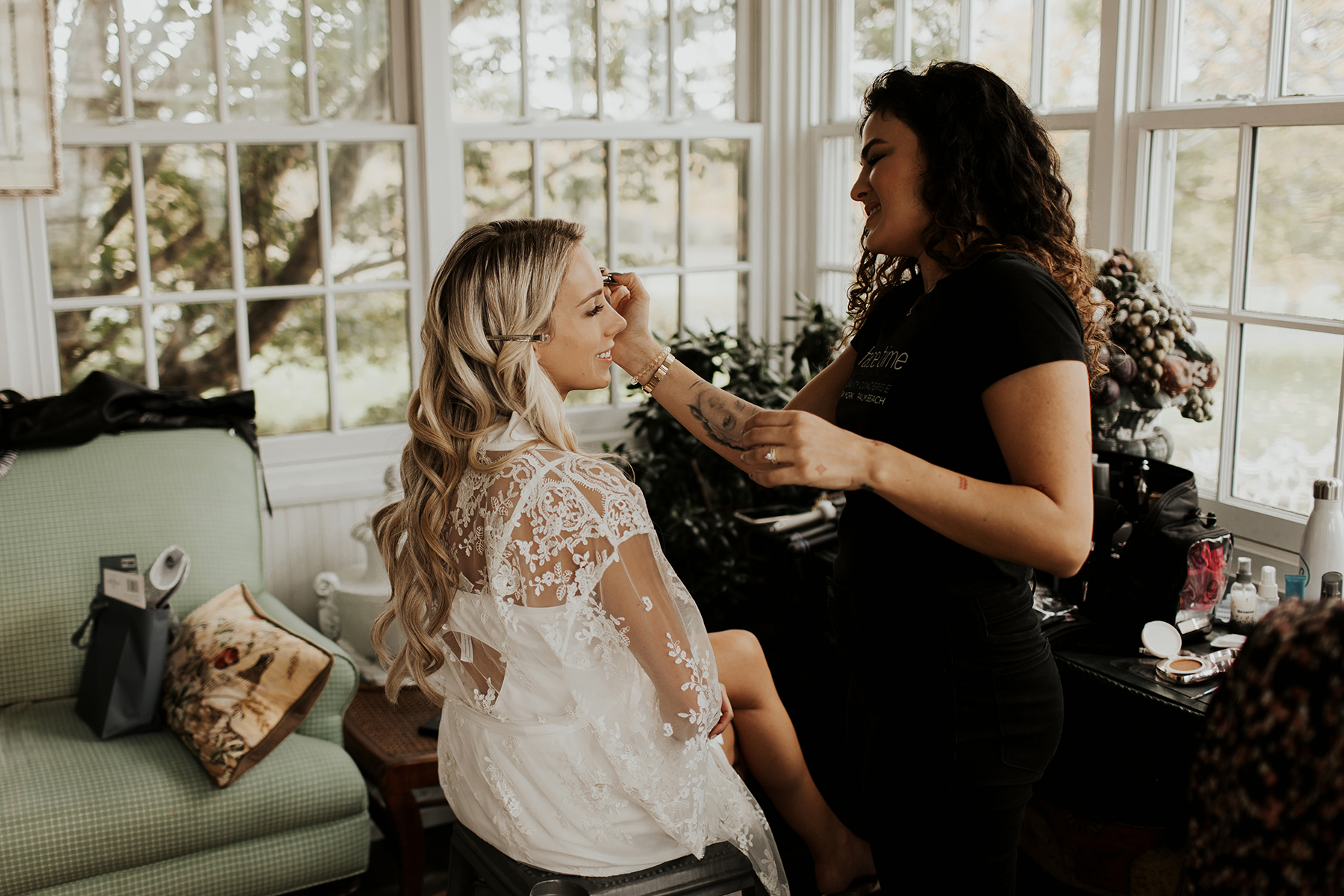 Knowing that all the events of the day were going to happen at the farm and that we wouldn't have to move or drive anywhere gave Nick and I such a sense of calm and peace. This aspect, plus the fact that Lion Rock has three guest houses that can sleep up to 30 people, were big contributing factors as to why we chose it as our venue. We loved the idea of having our bridal party stay on-site with us. Nick and I stayed in the main house, along with my Maid of Honor Allie and her fiance Matt, plus our good friends Amanda and Dan who were also in our bridal party. It was kinda like going on a trip with your bffs! The rest of our bridal party (a mix of friends, siblings and cousins) plus my mom, stepdad and grandparents had rooms in Lion Rock's two other guest homes.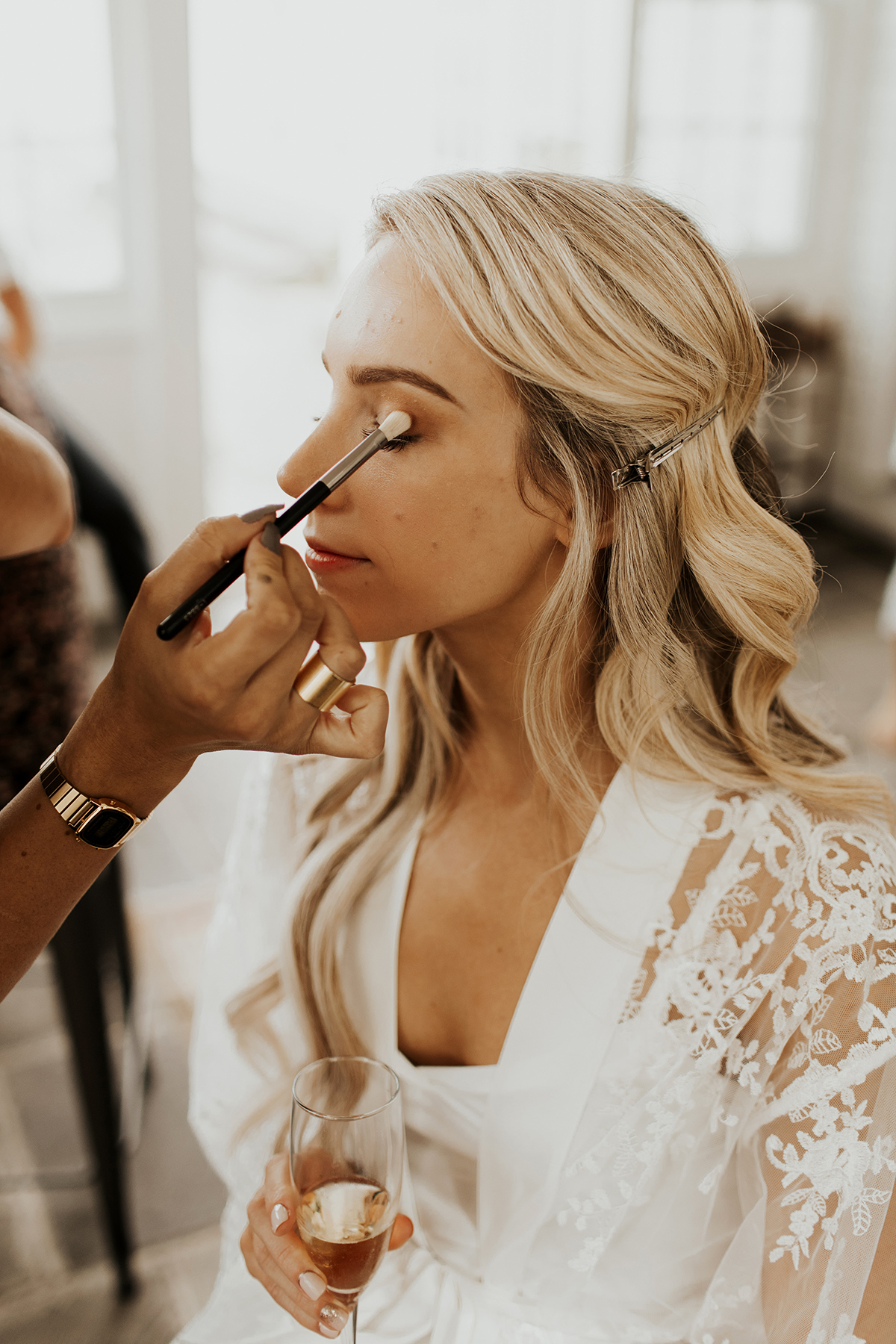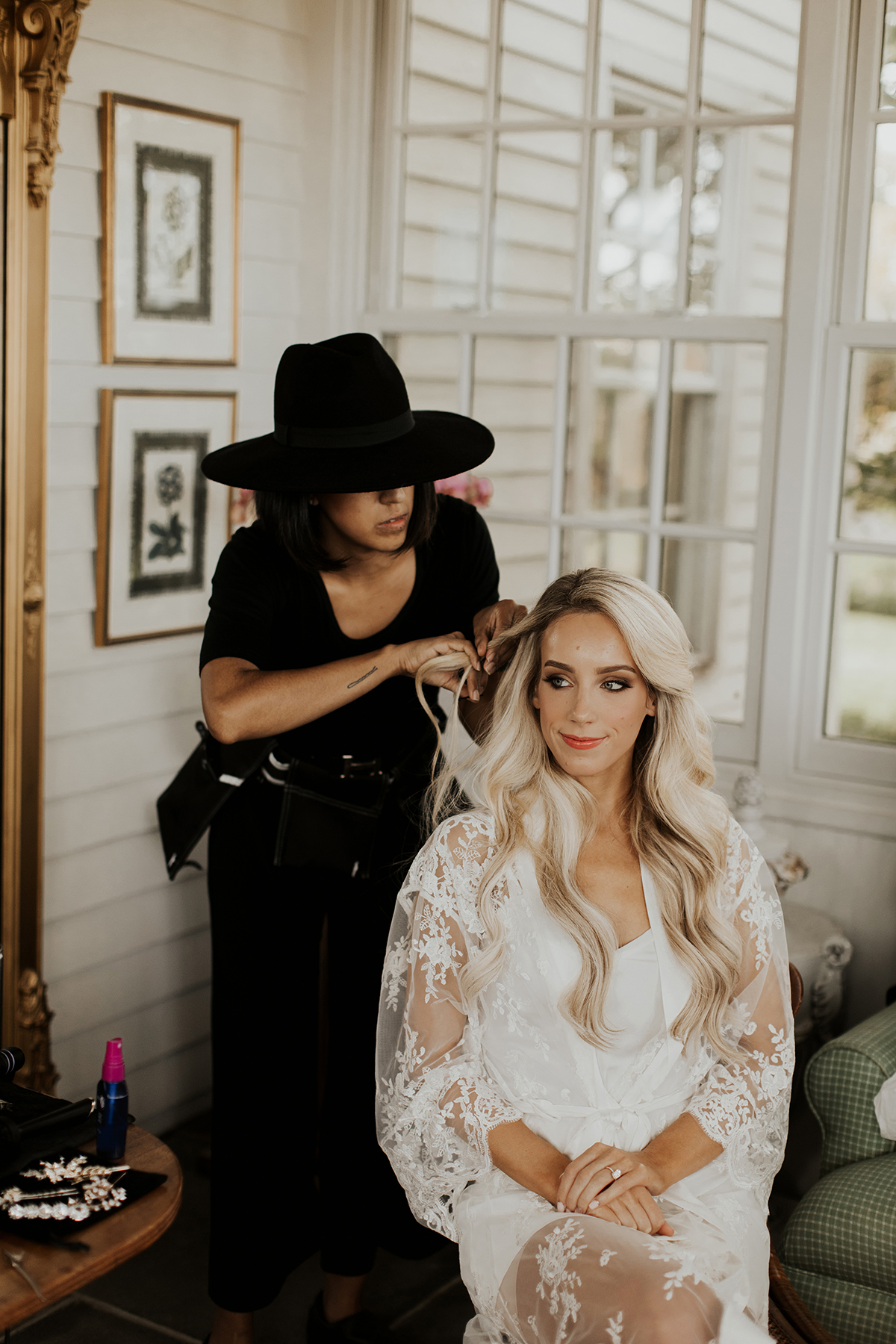 Having access to all these spaces really made the entire morning leading up to our ceremony quite enjoyable and stress-free. After Nick and the guys grabbed some coffee and pastries, they headed down the long driveway to Lion Rock's lower guest house where the guys would be getting ready and all the girls posted up at the main house with me. I was like bye bye boy I'll seeeeee ya when we're married!!! Keep on scrolling for more photos and details from the morning 🙂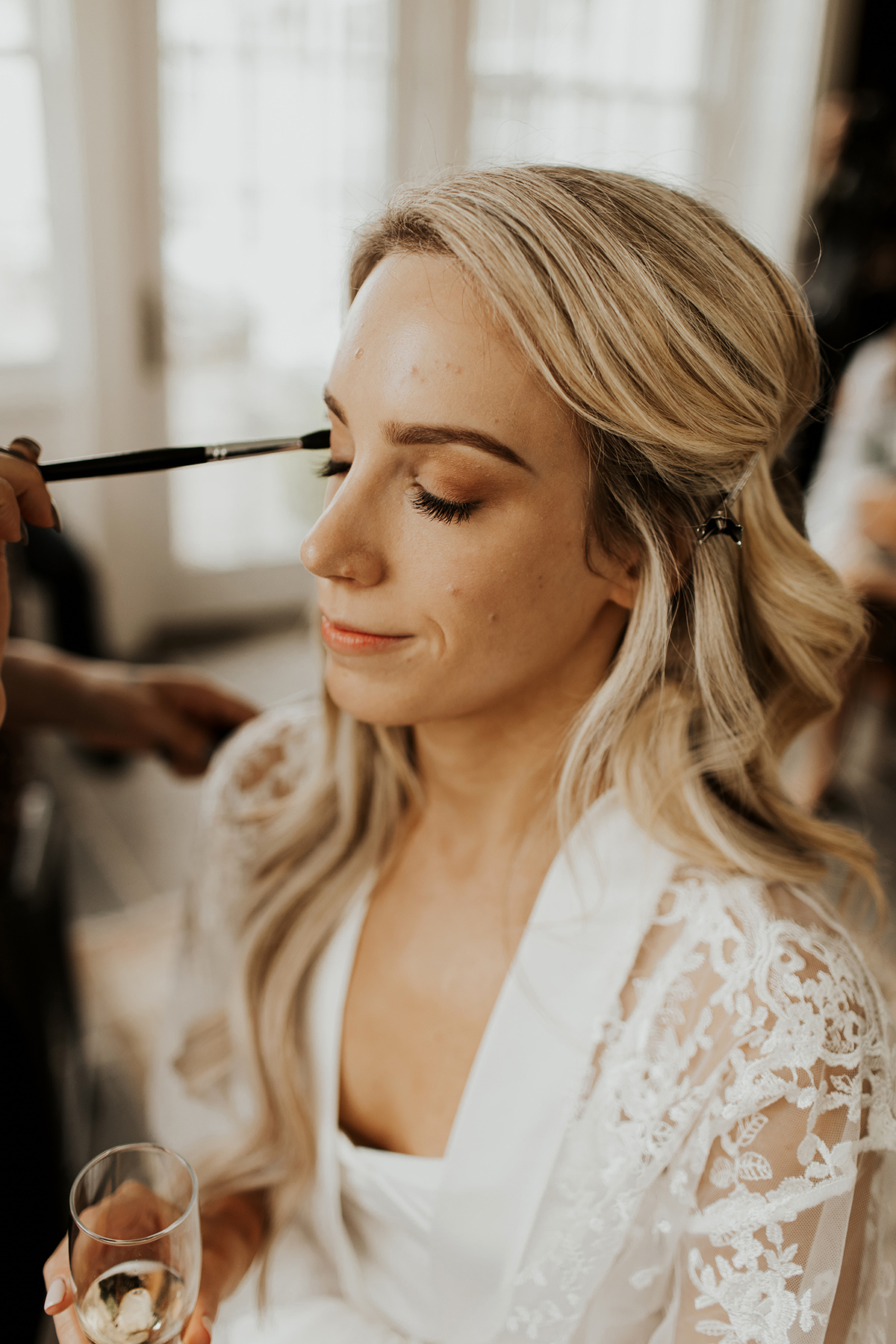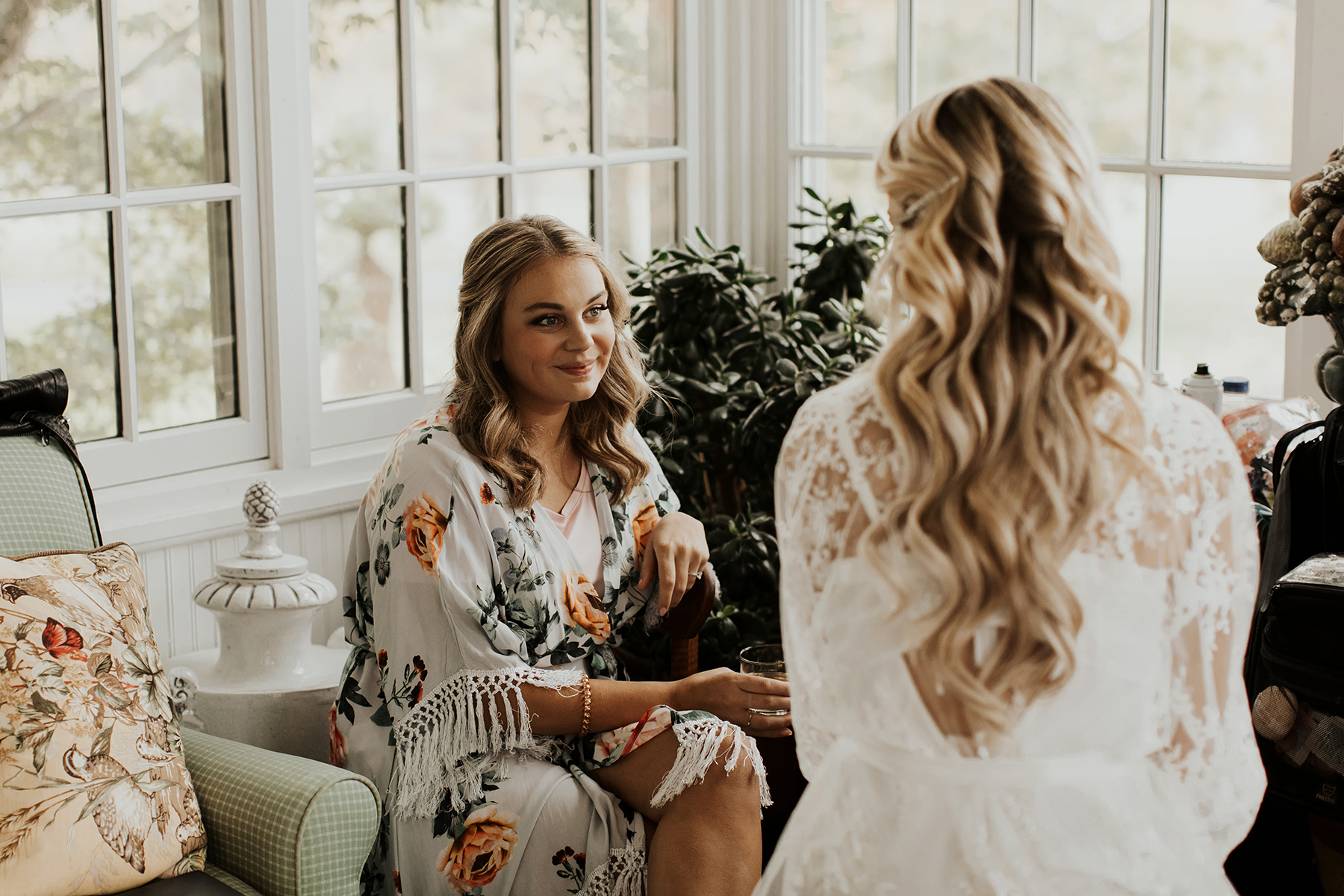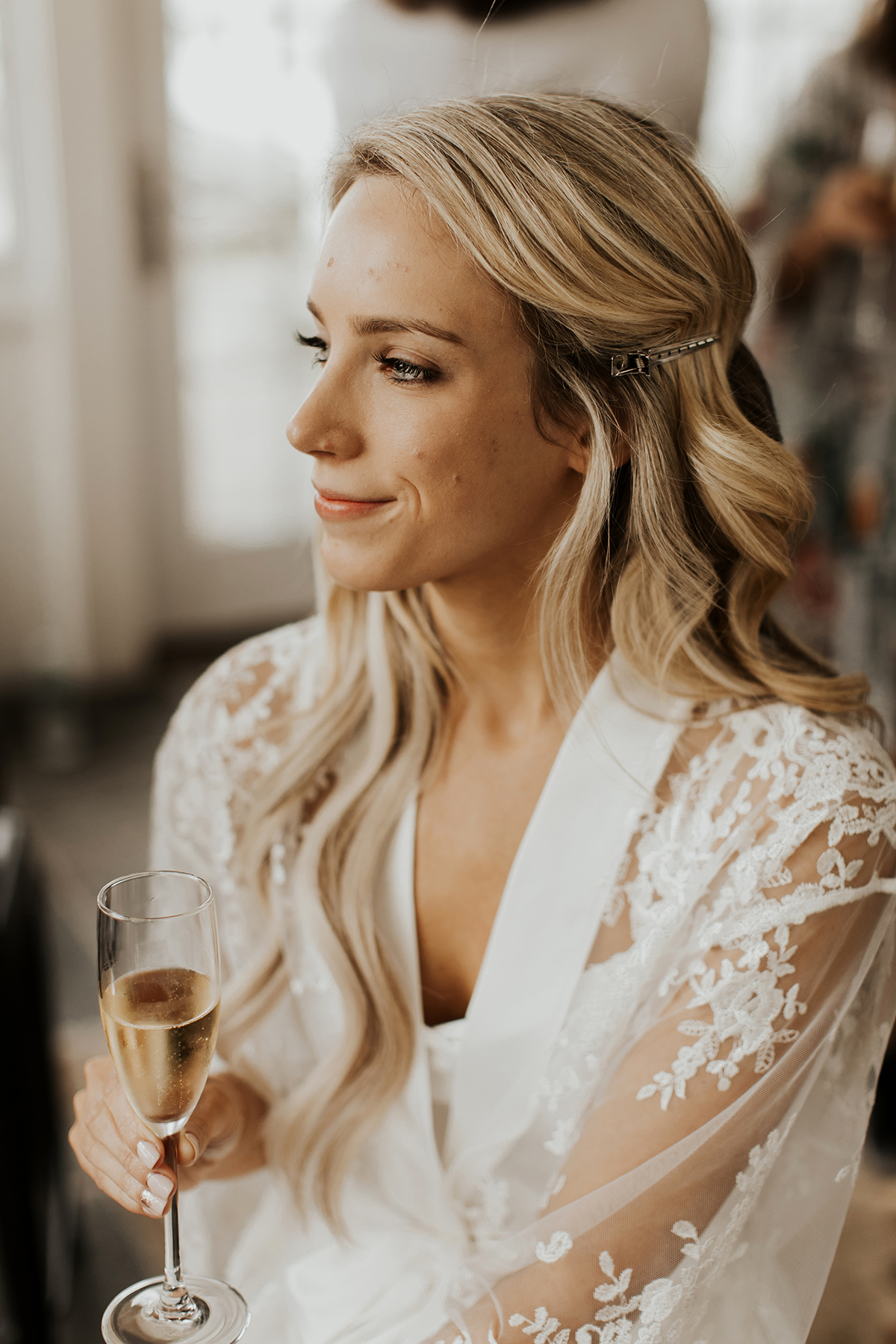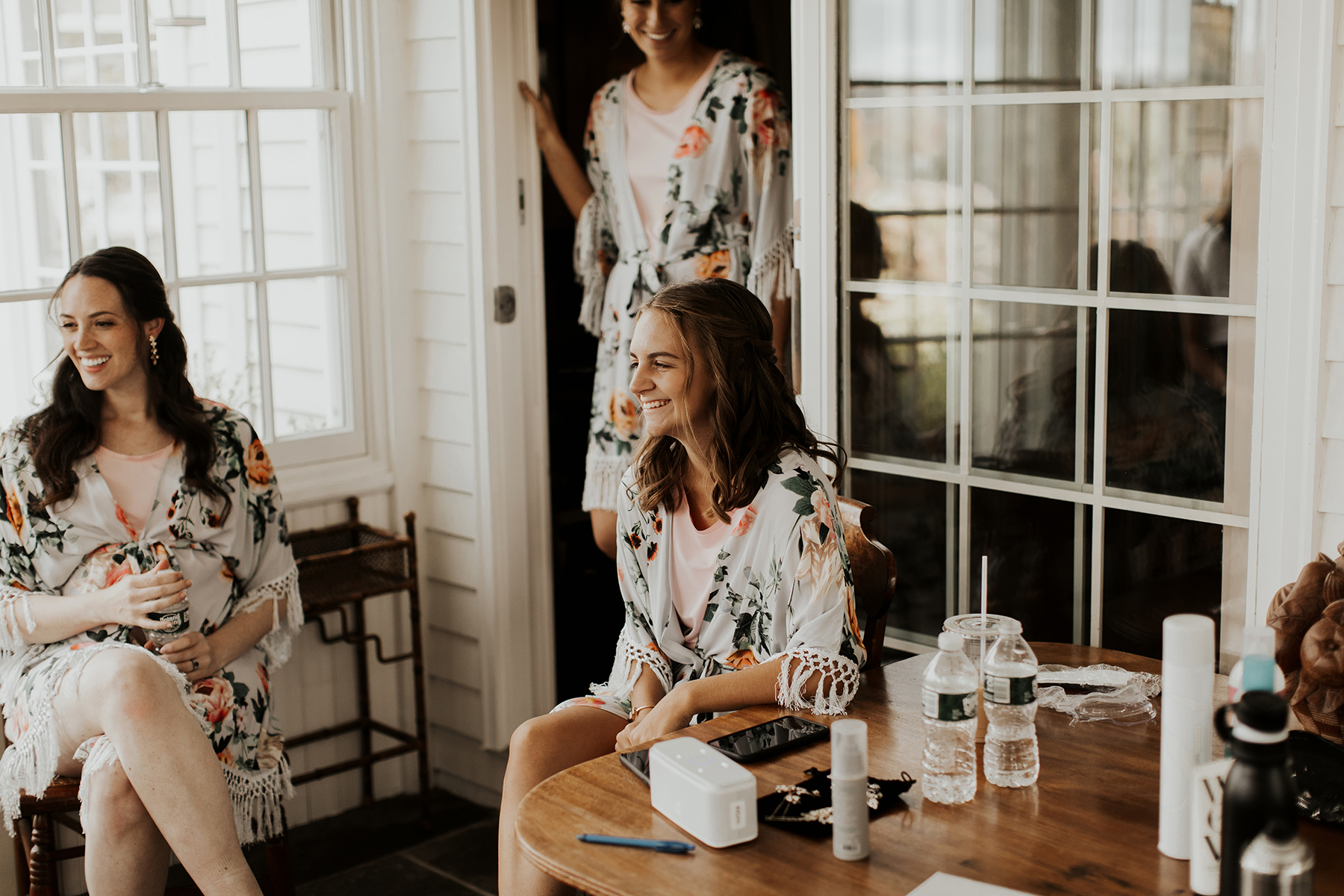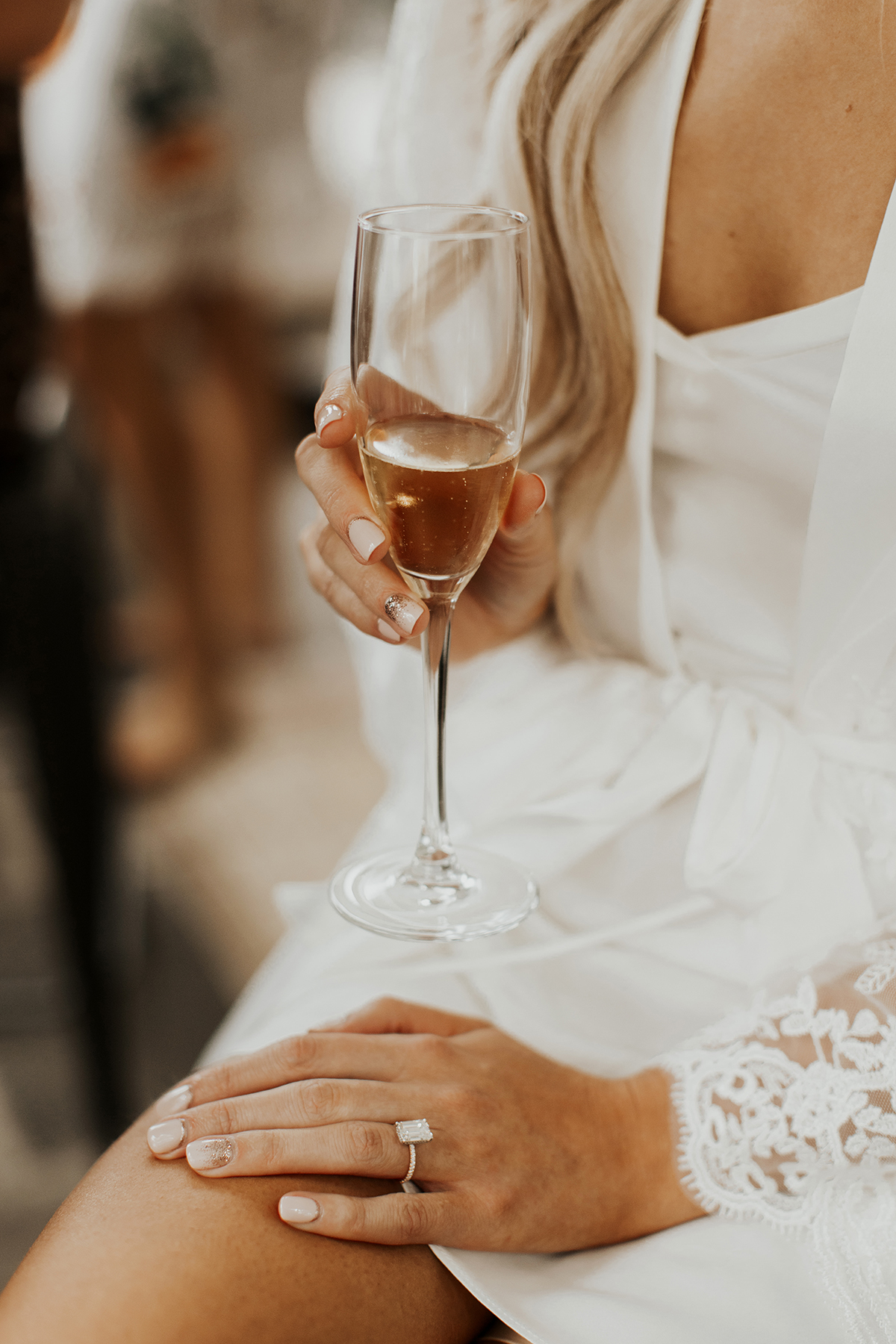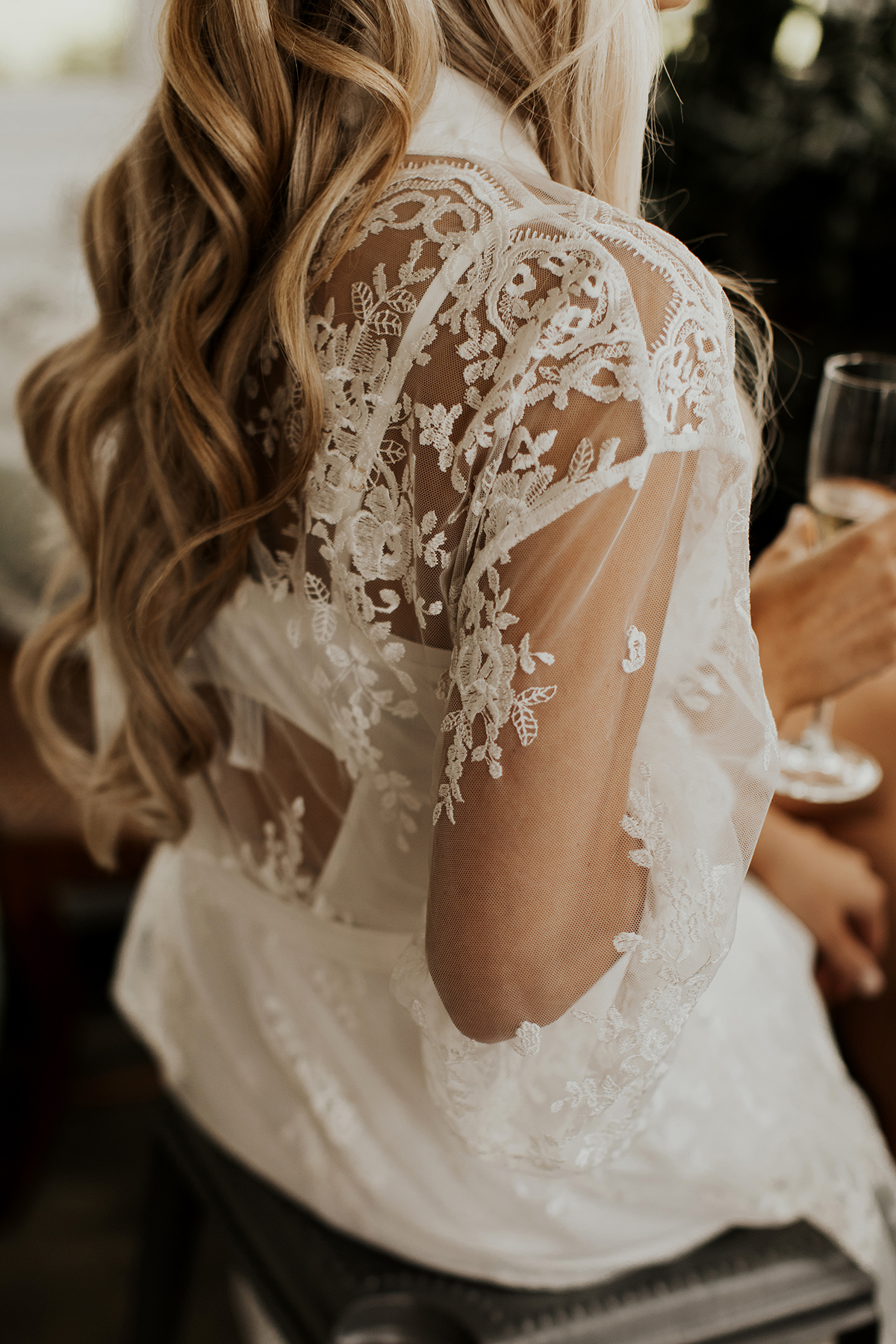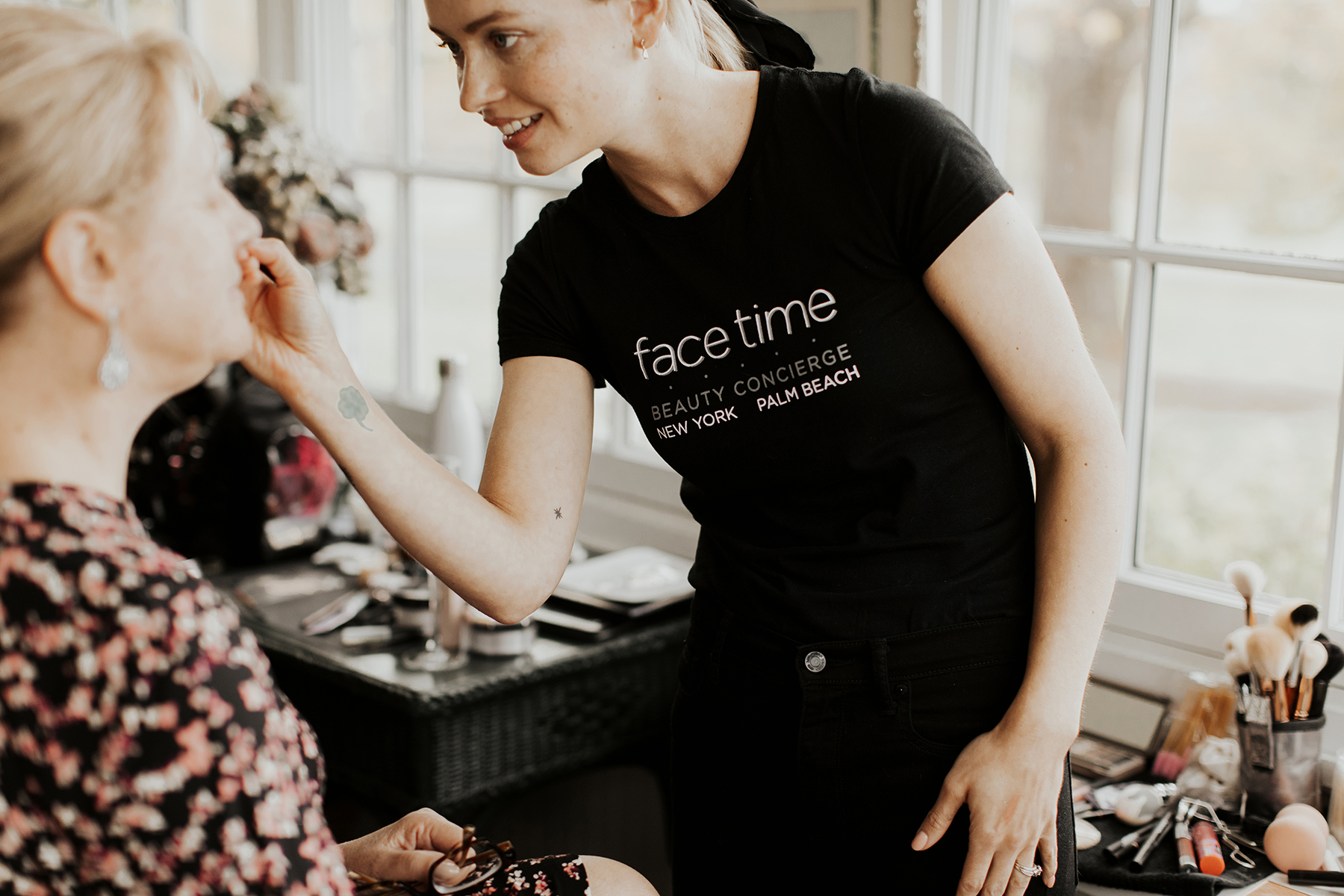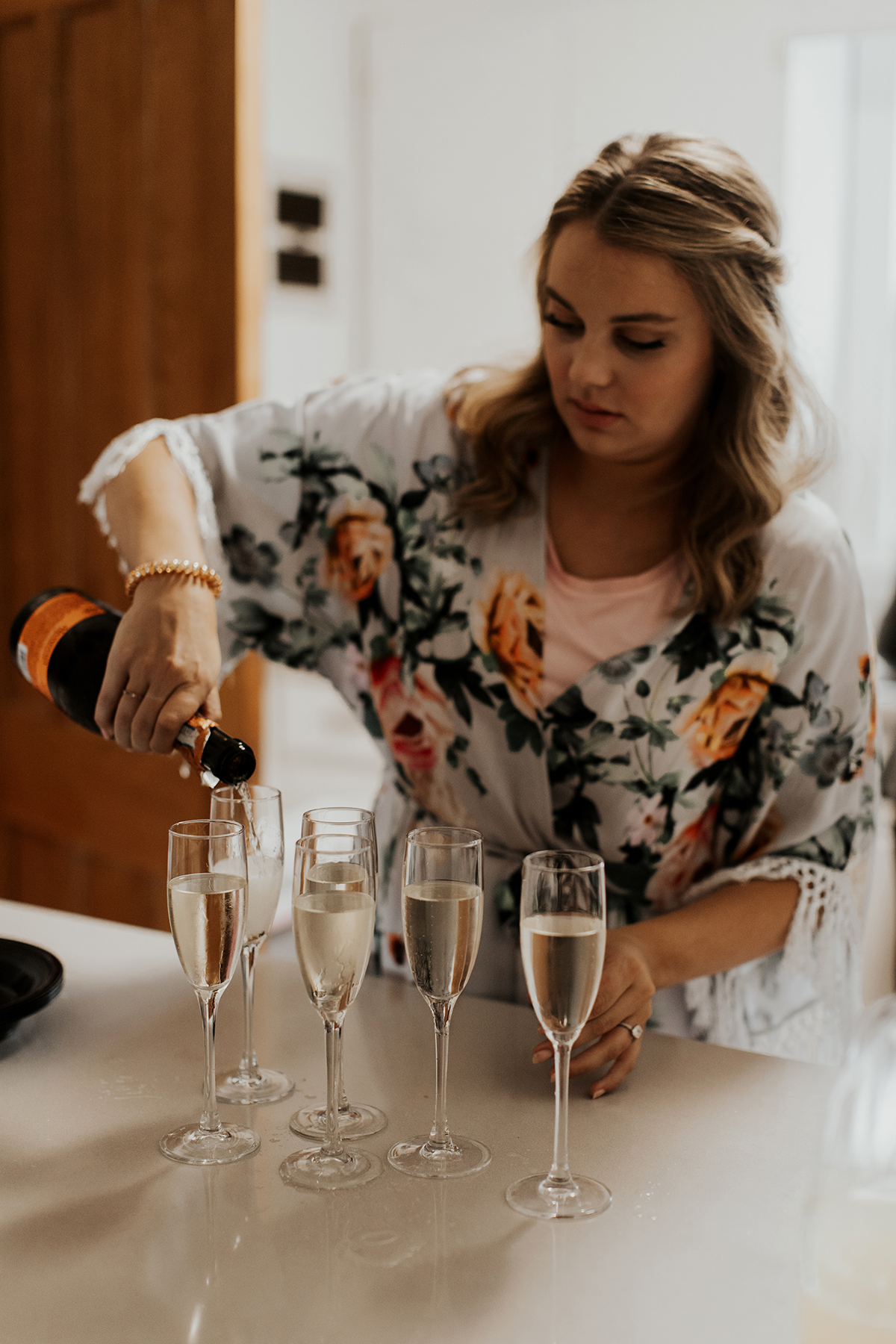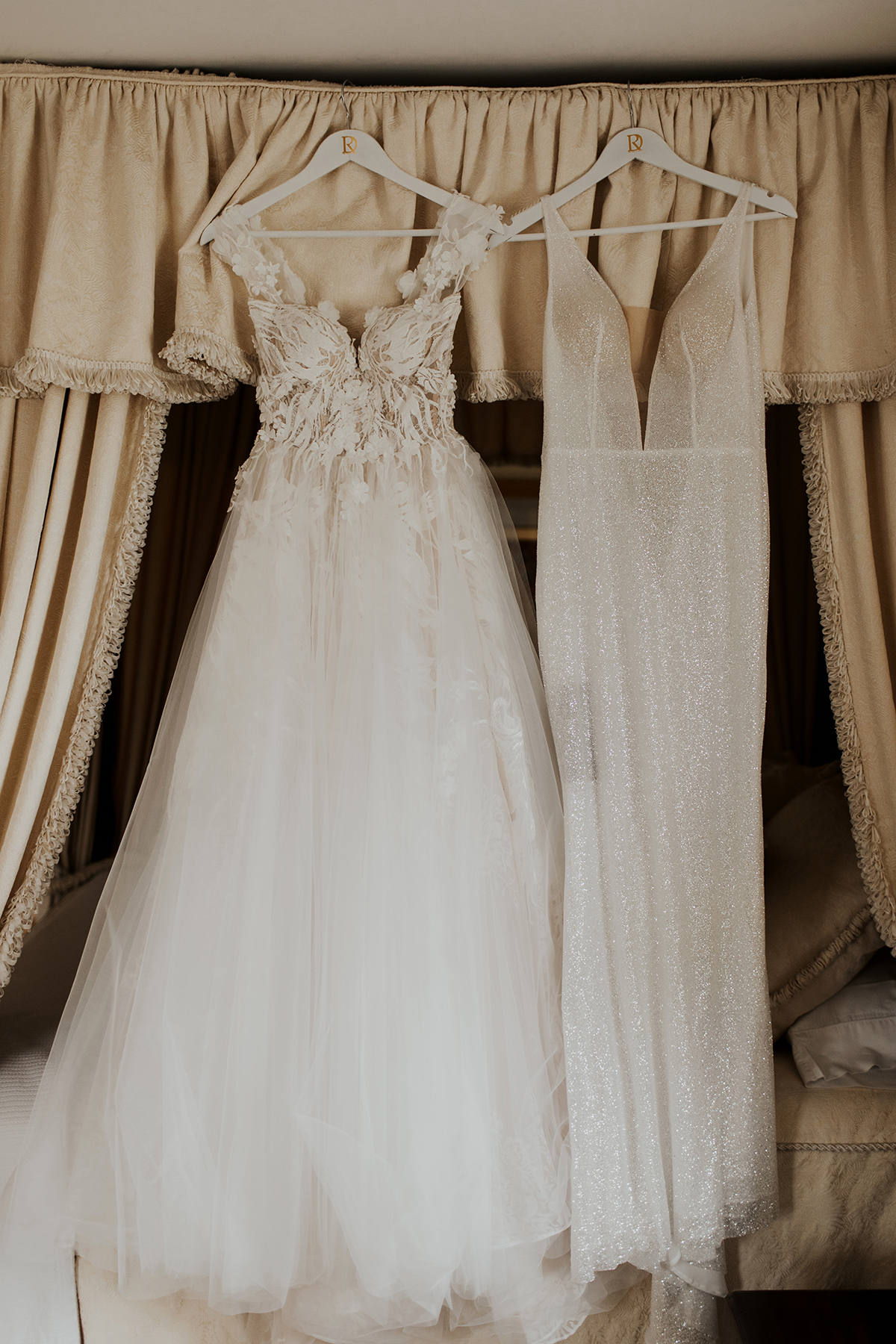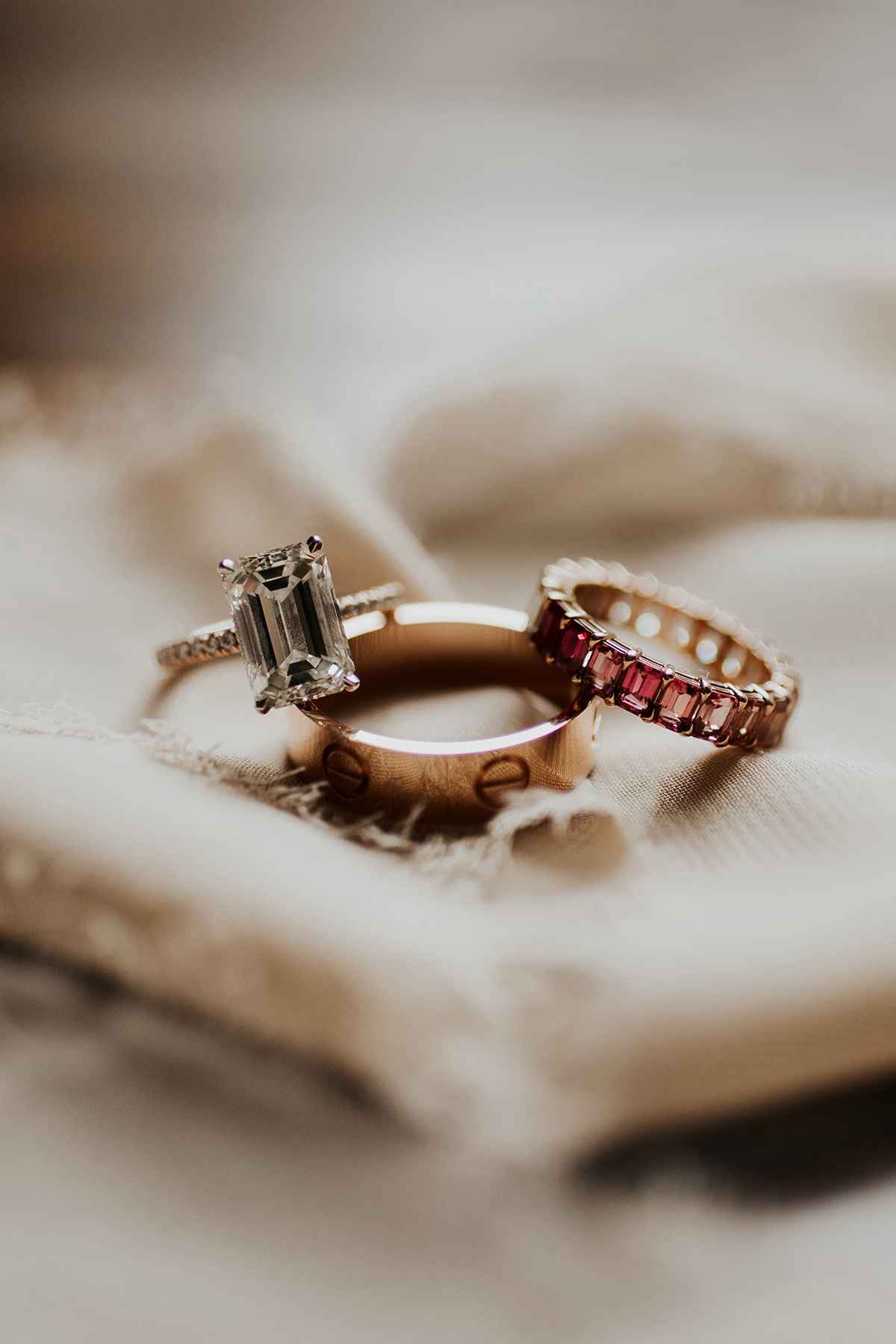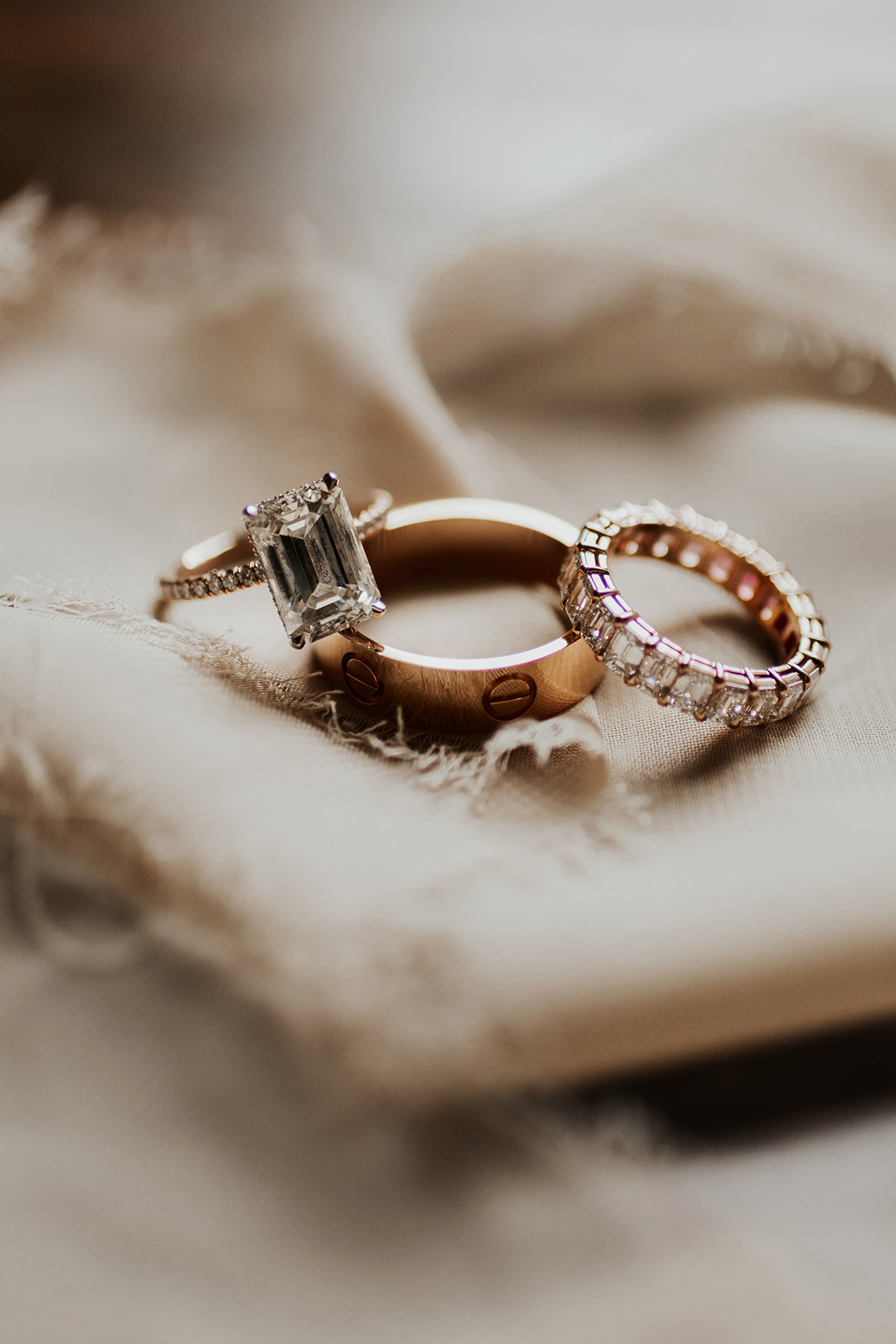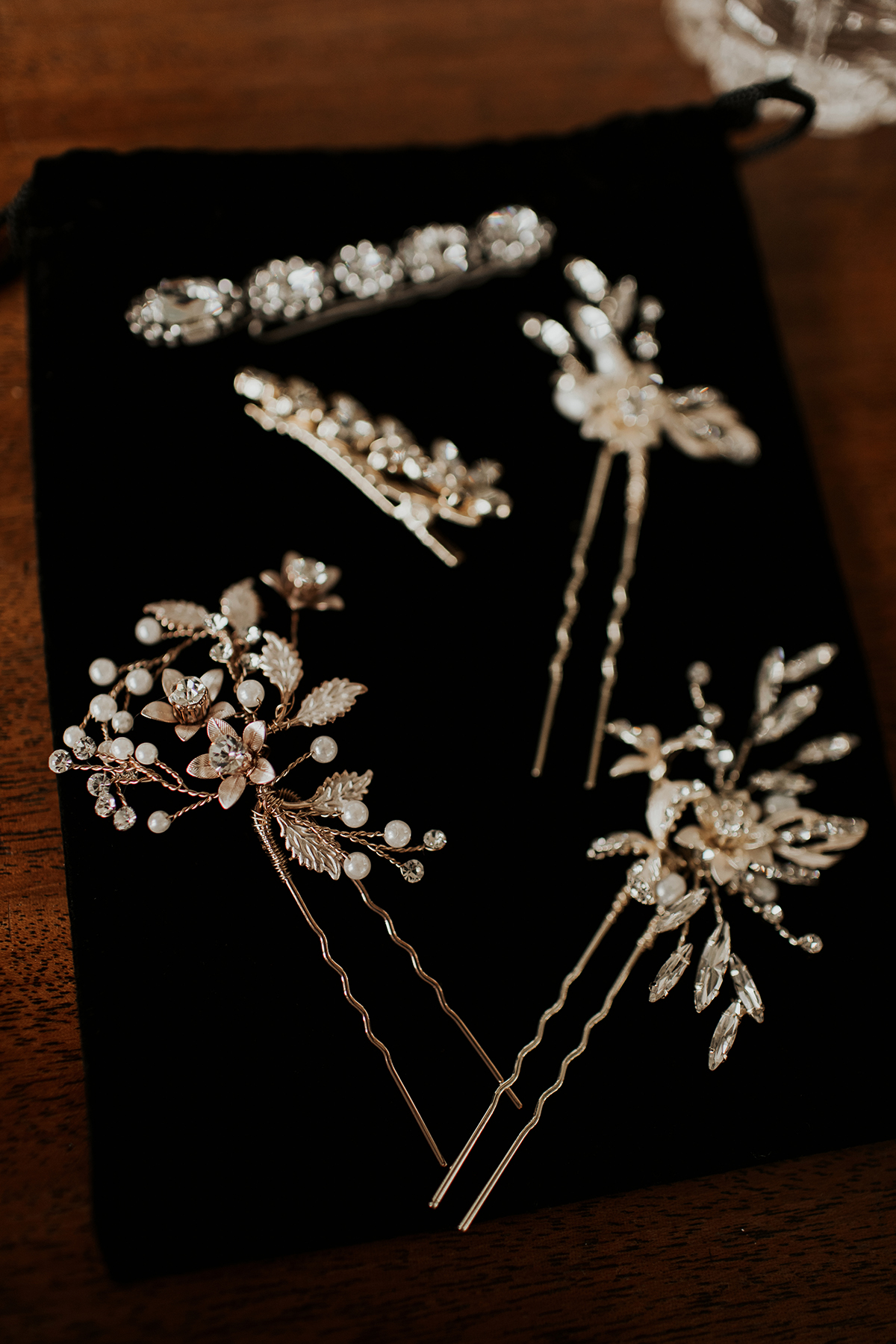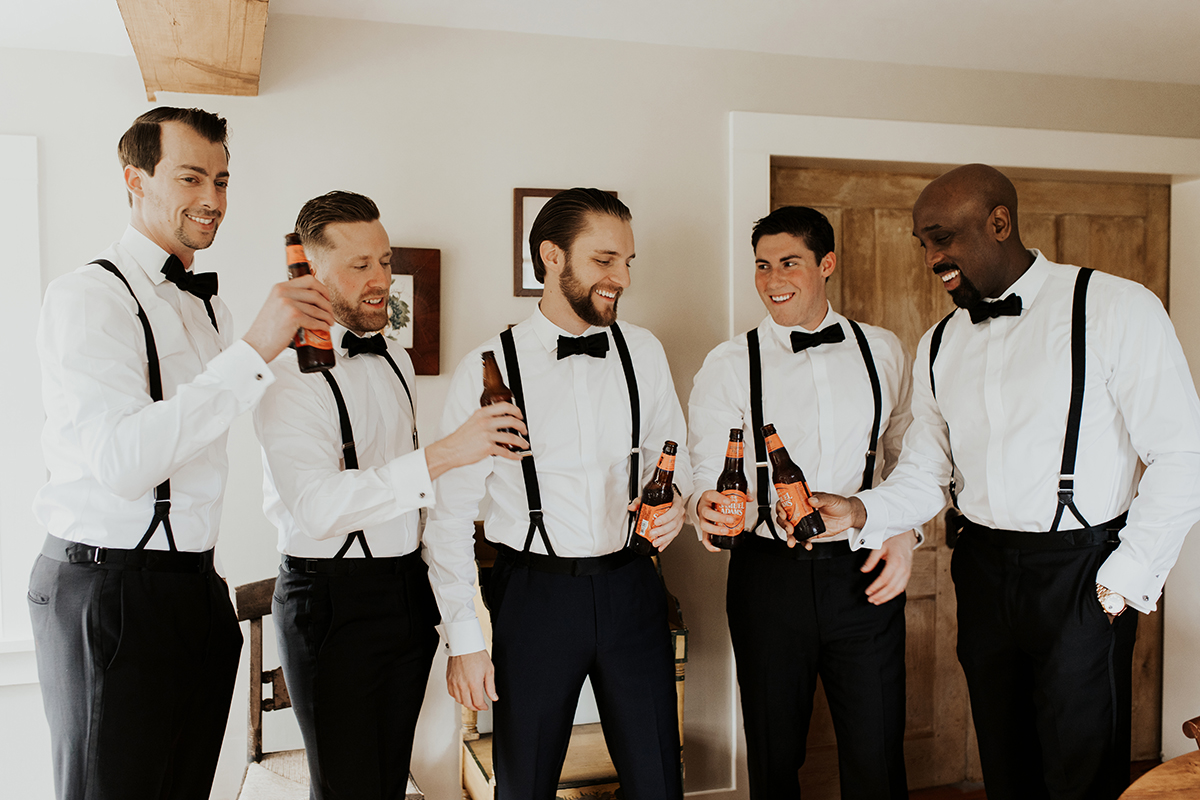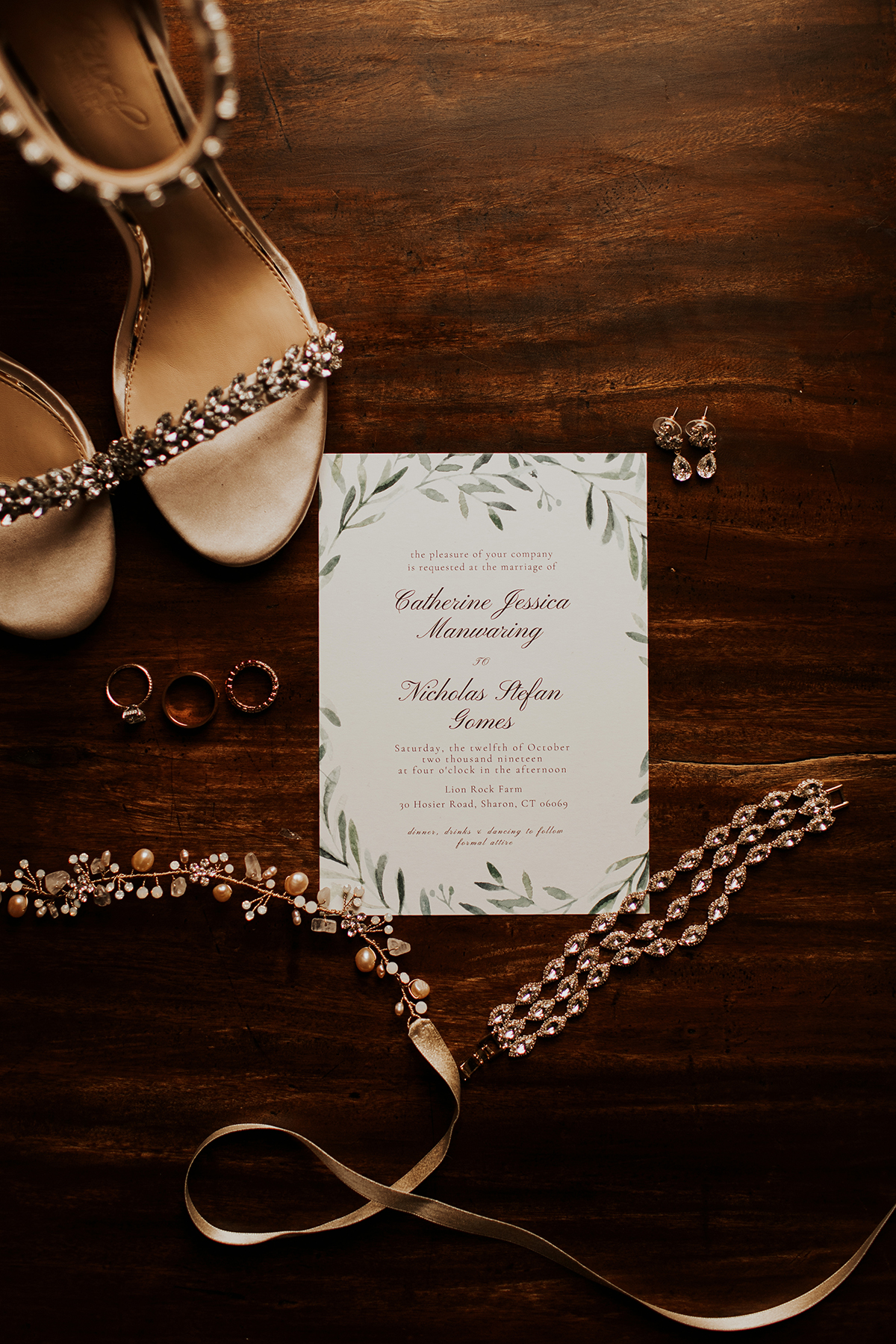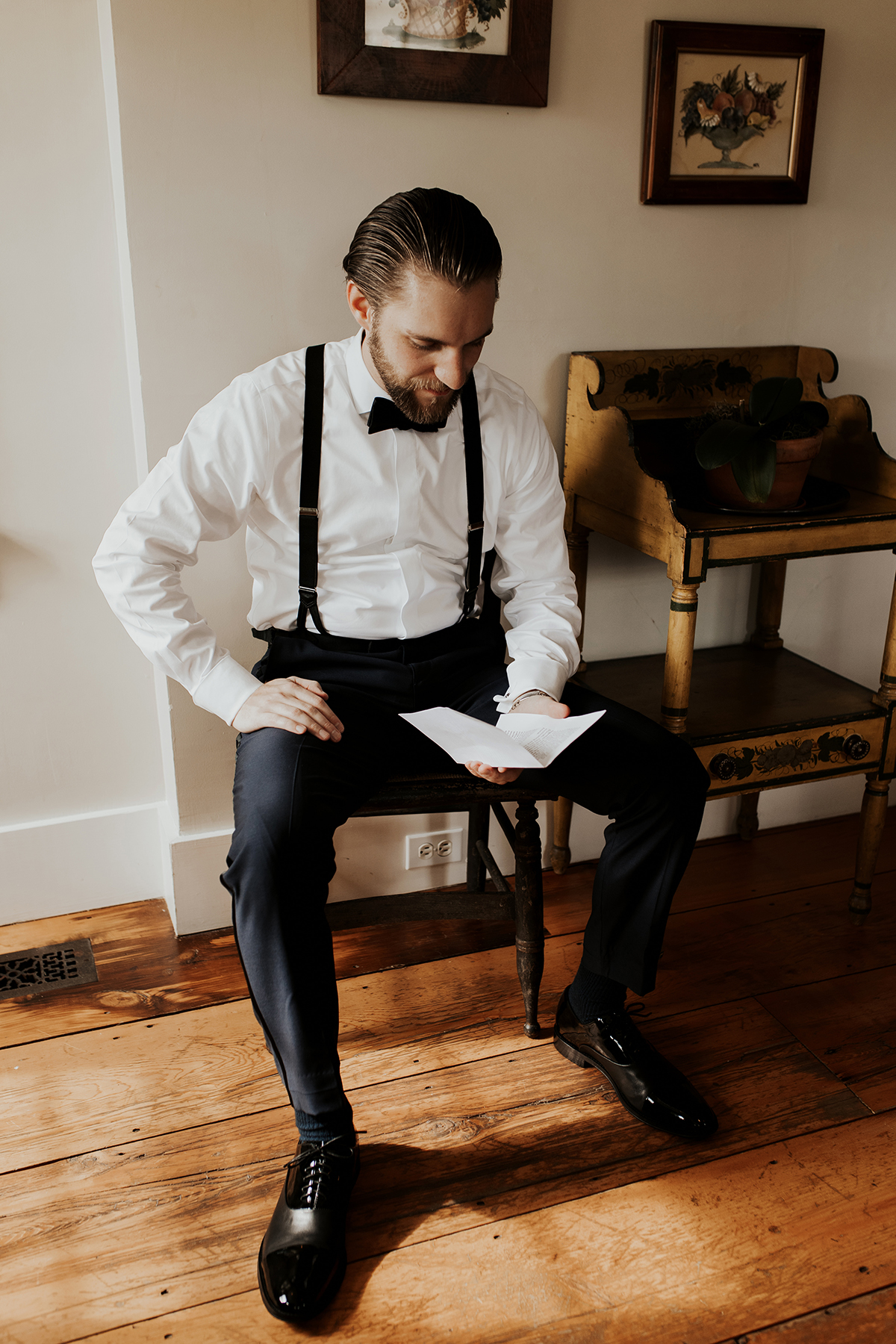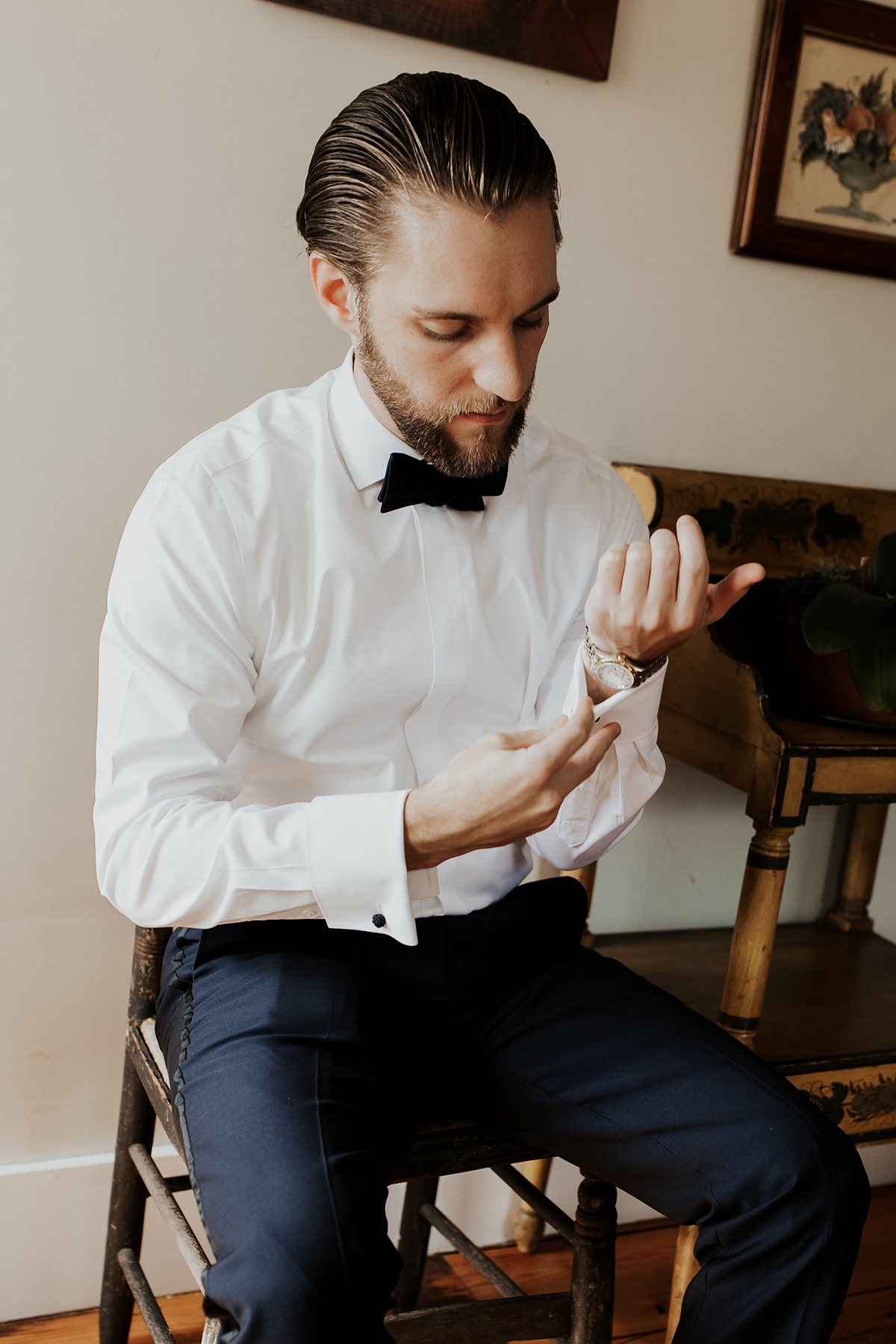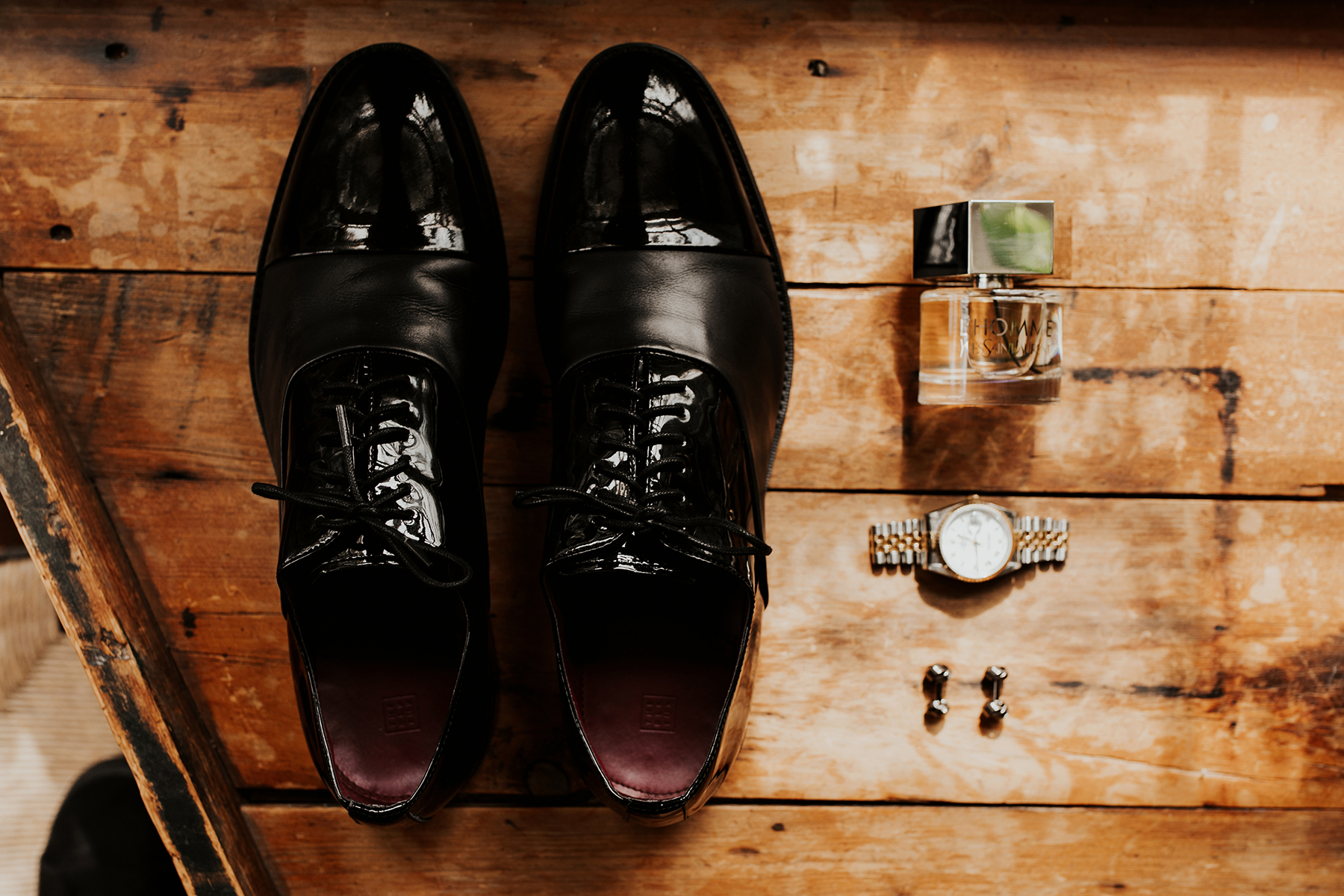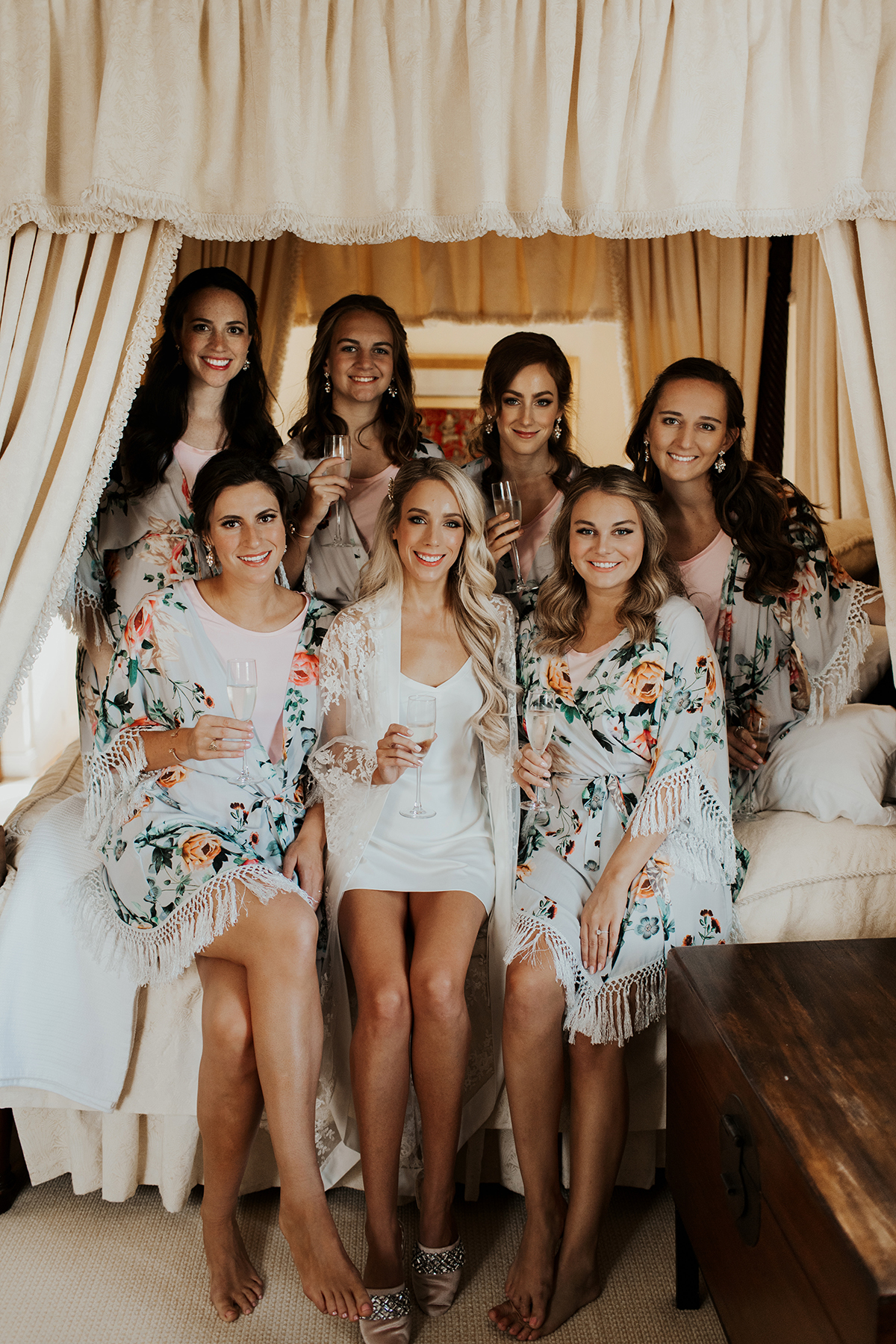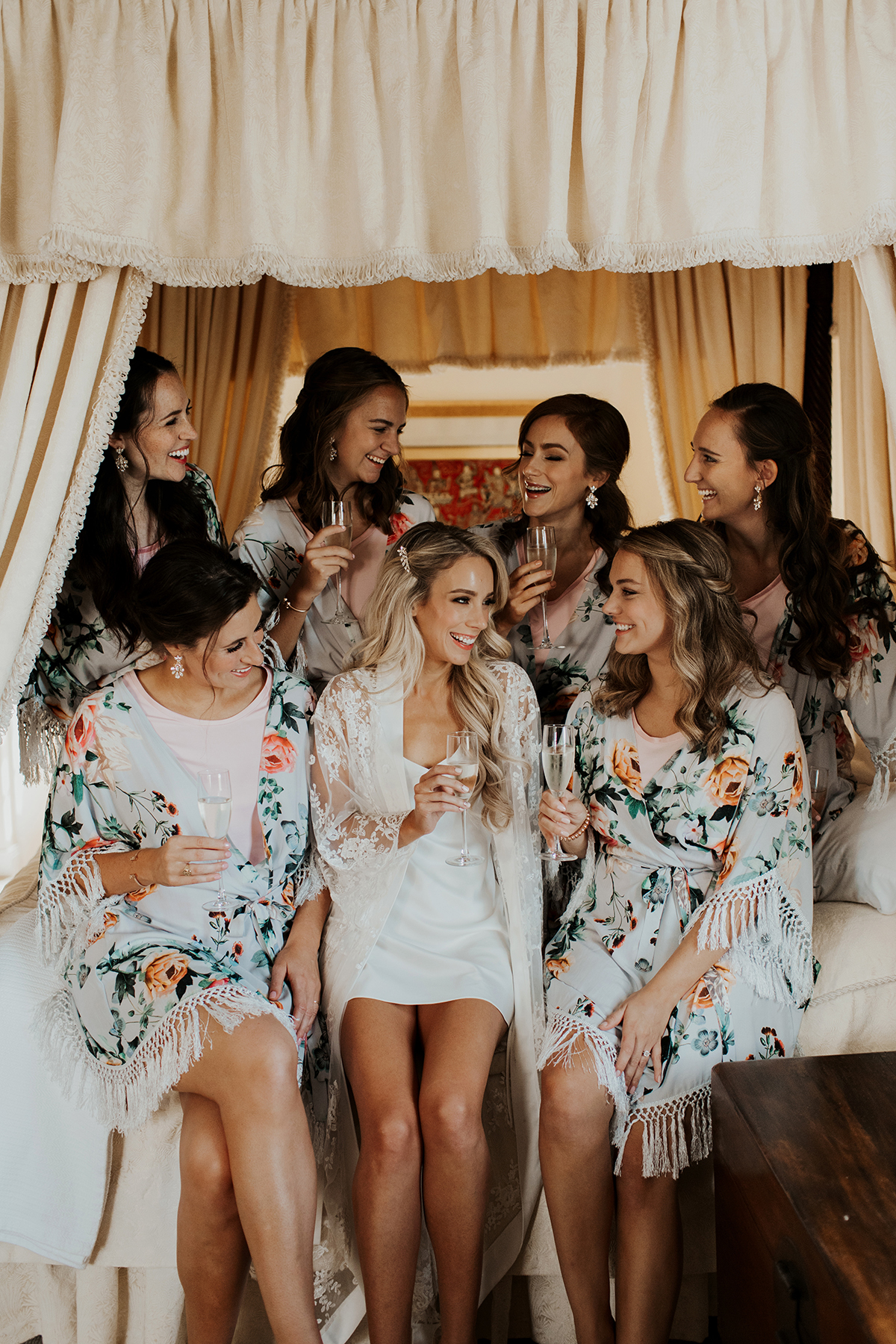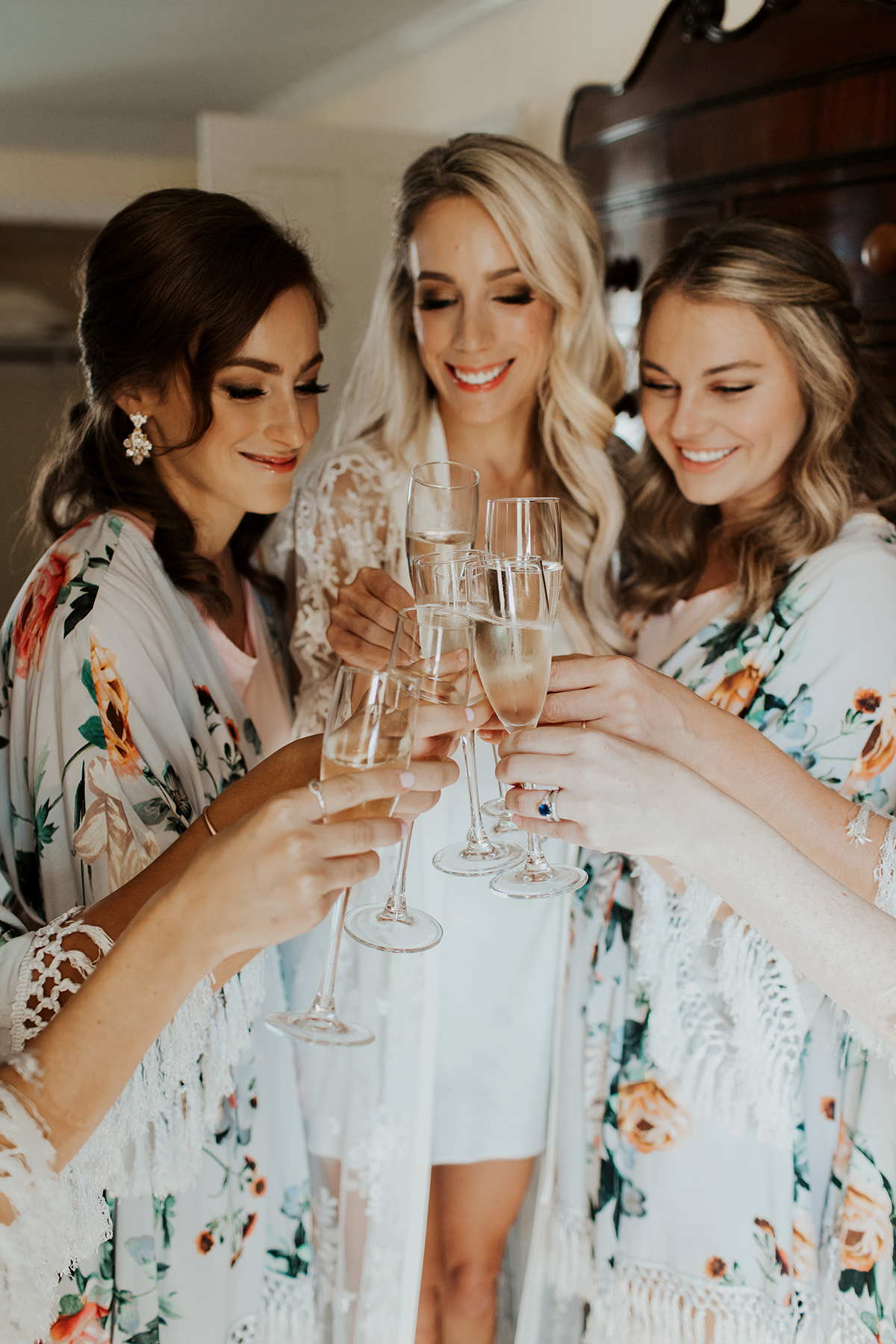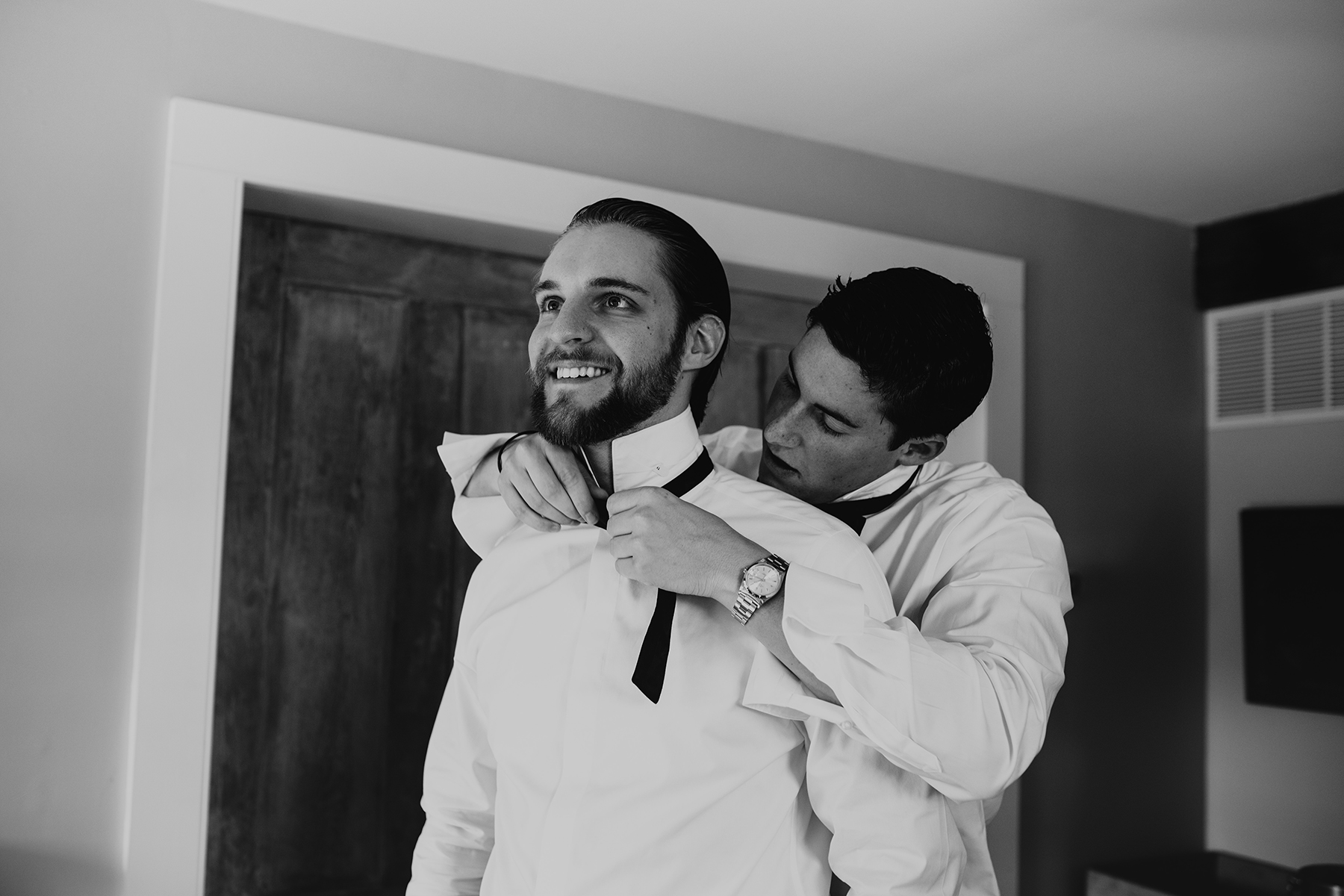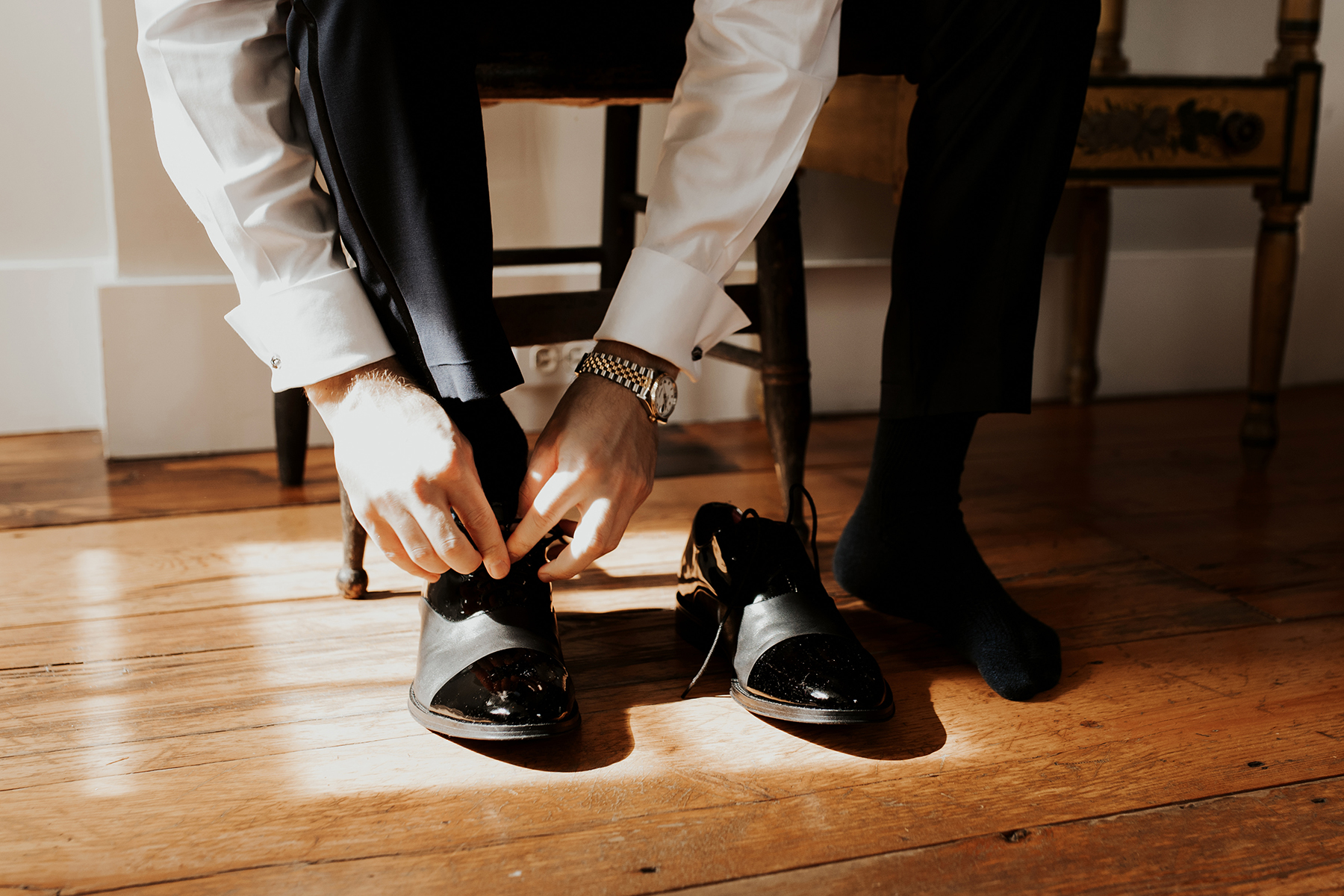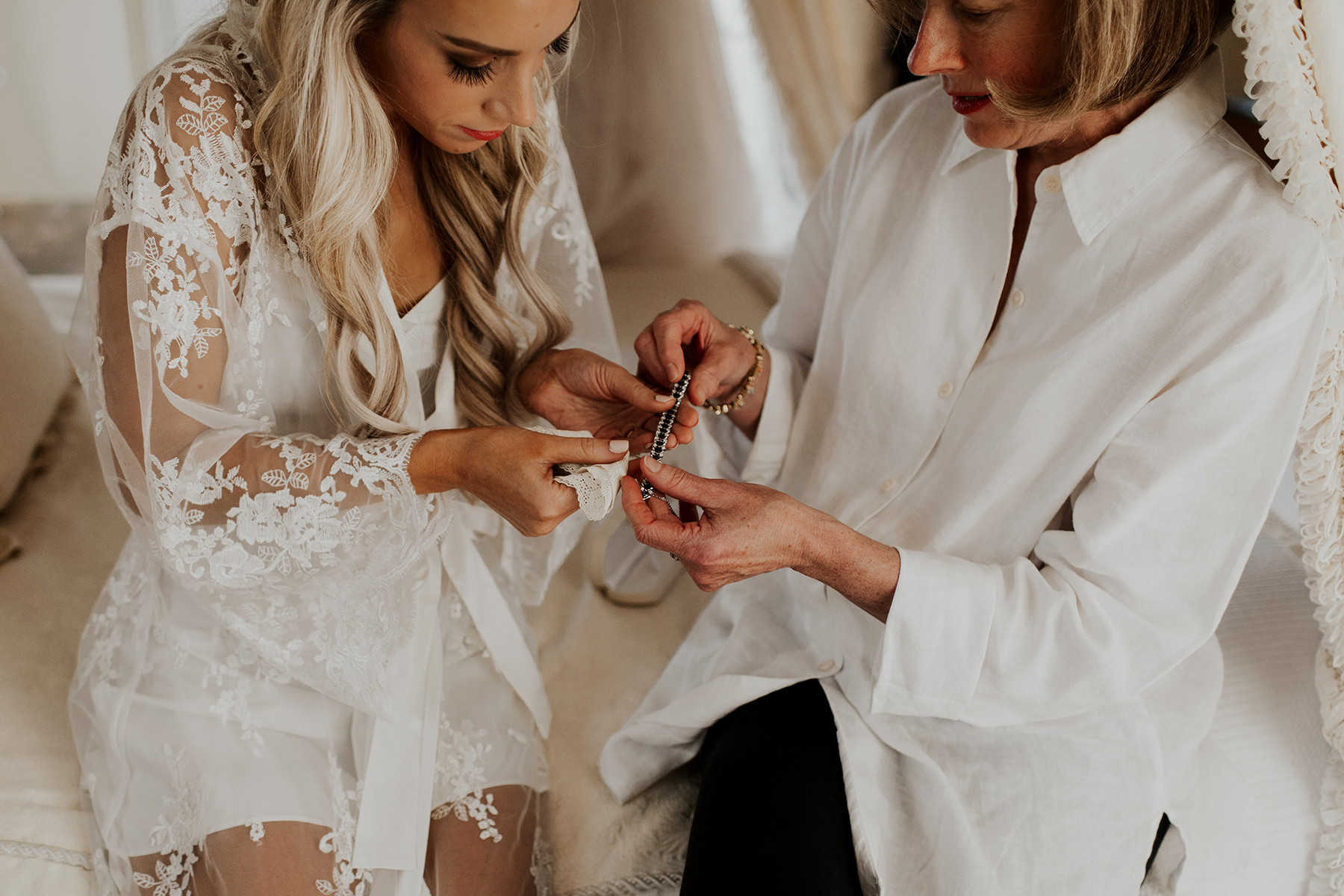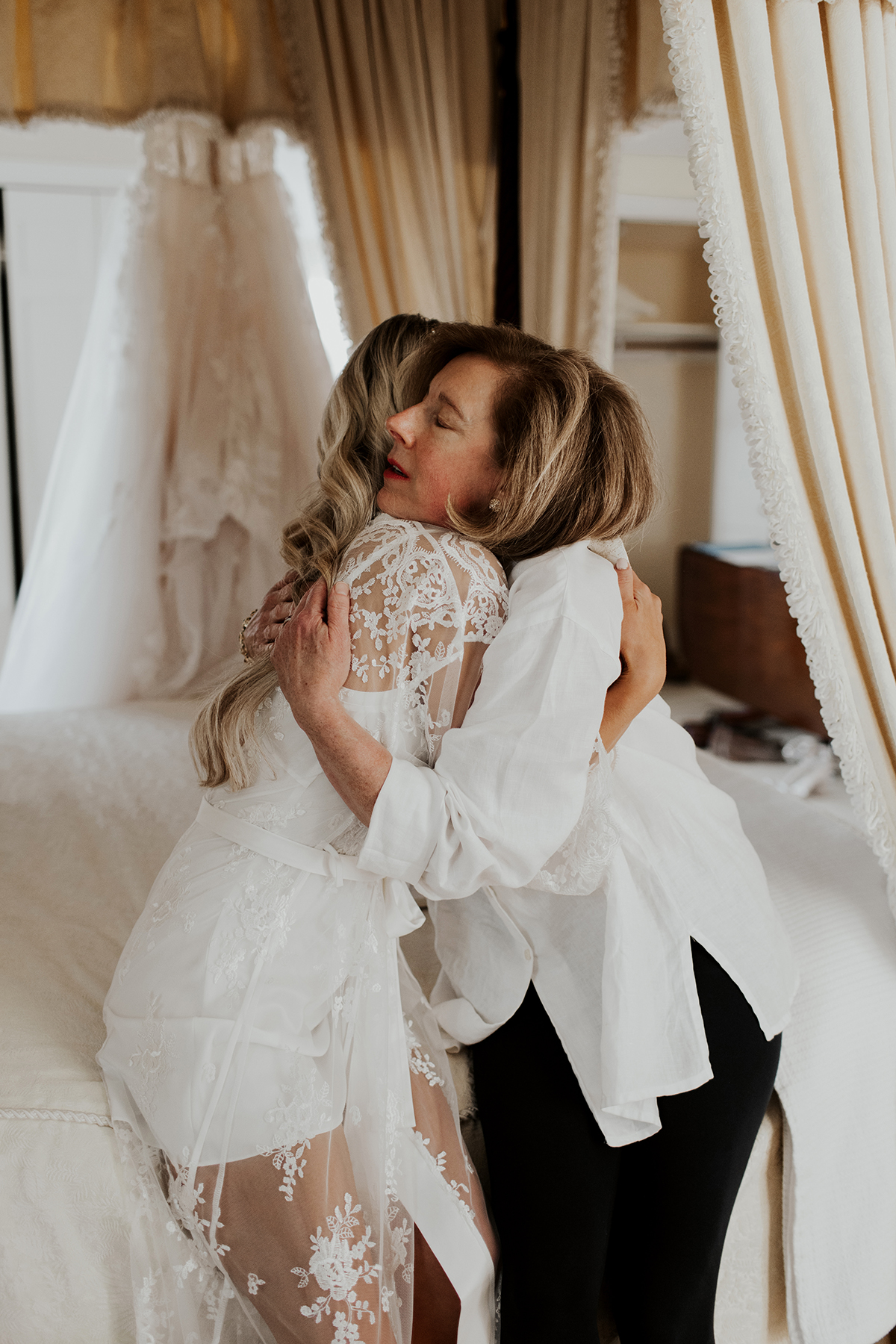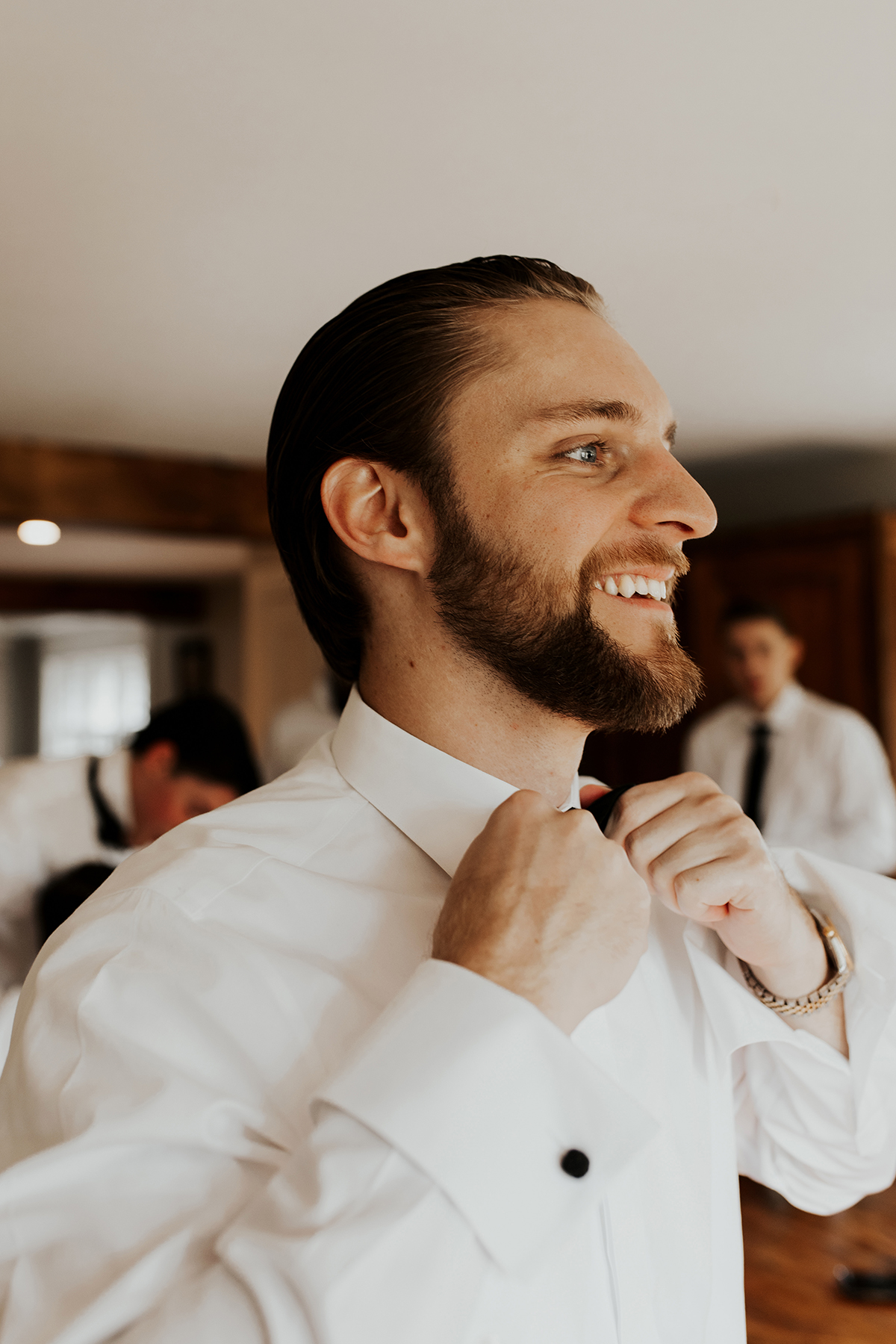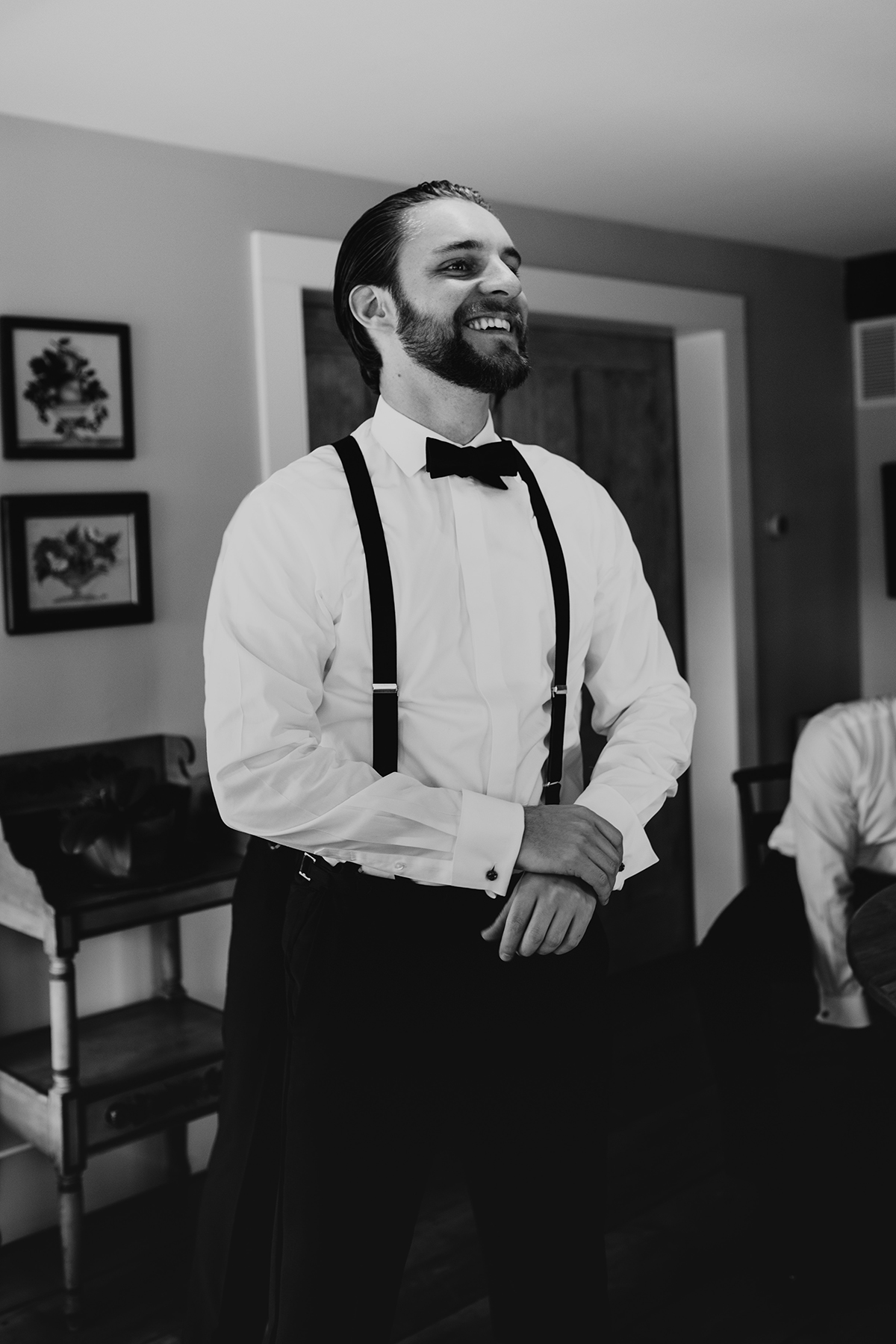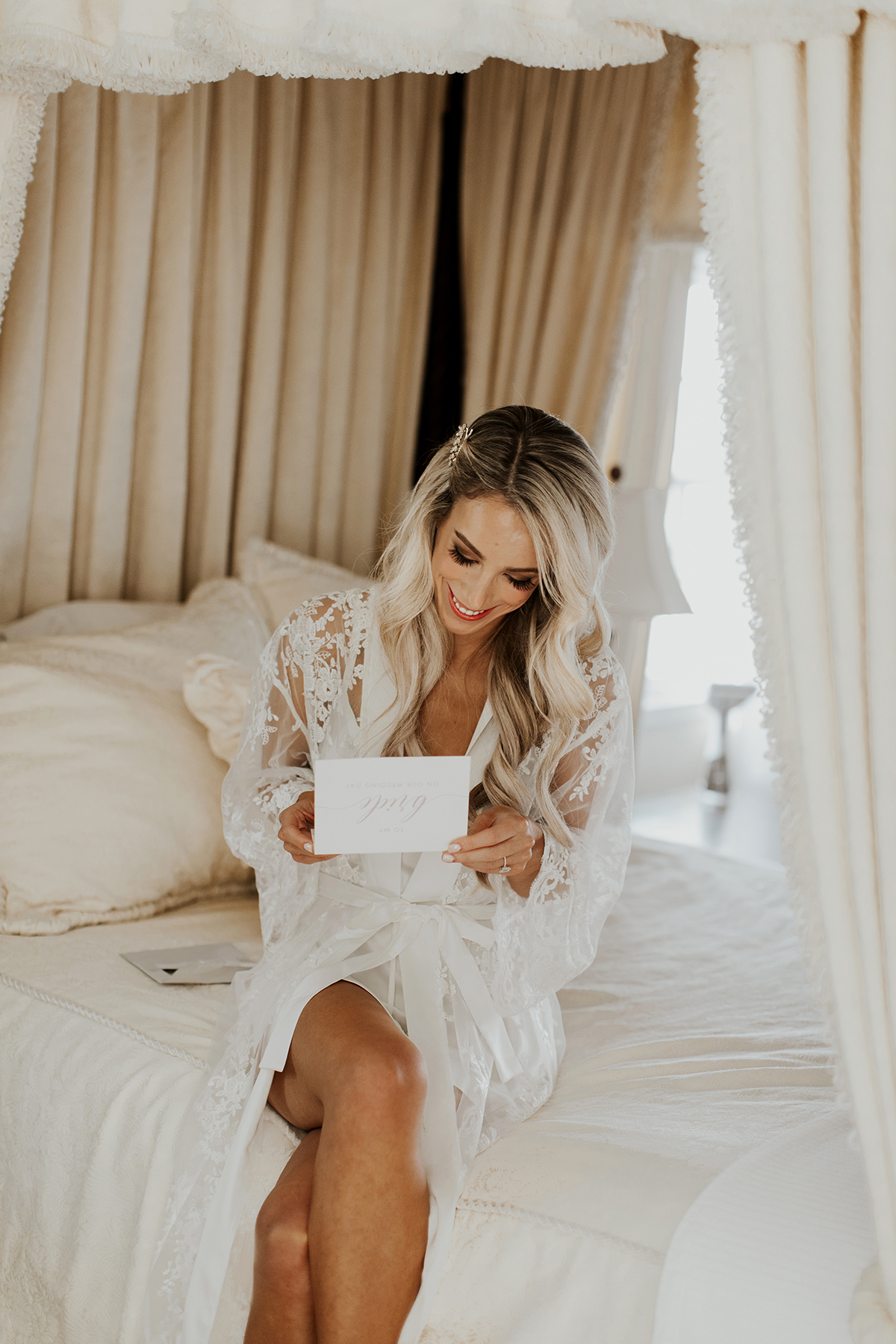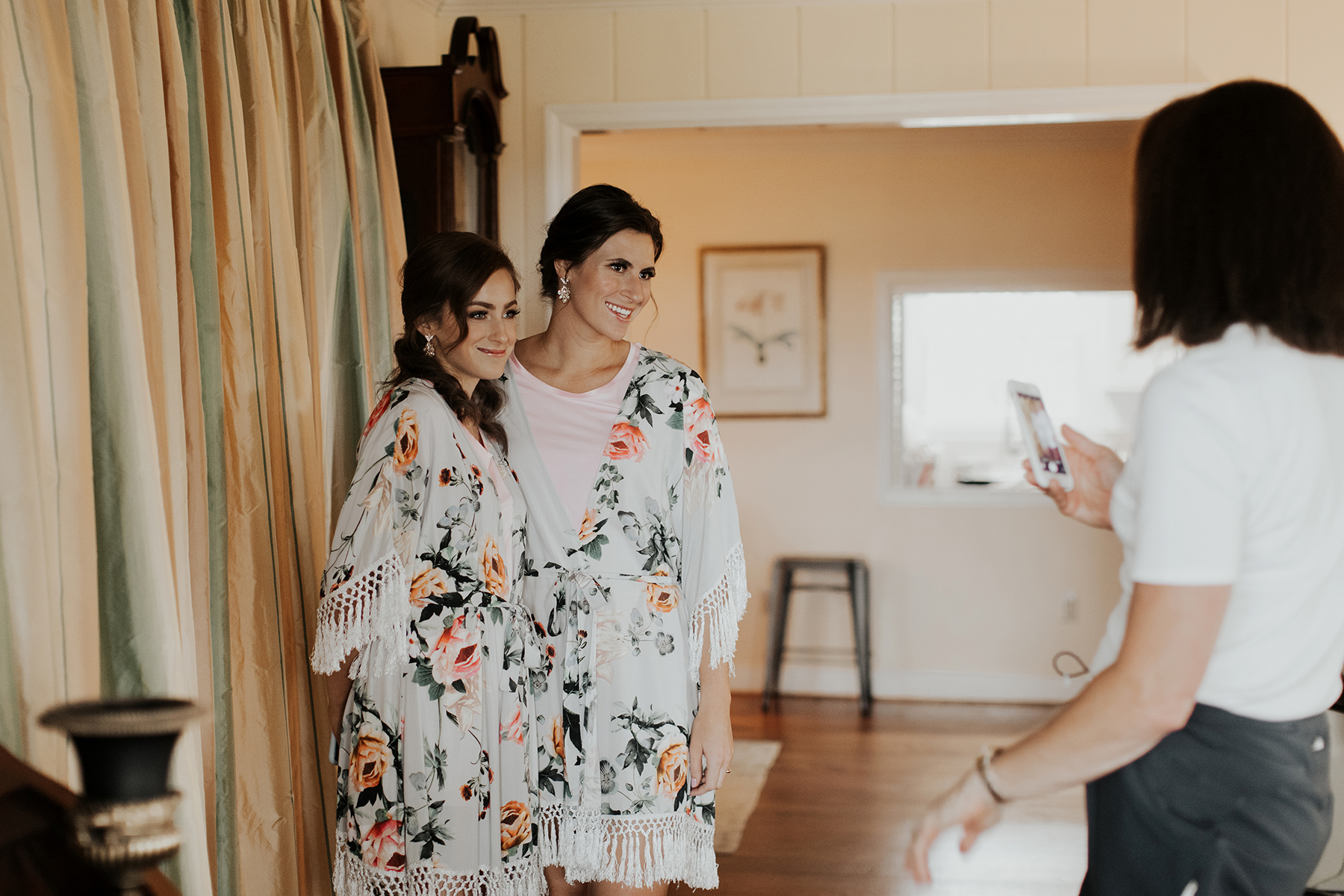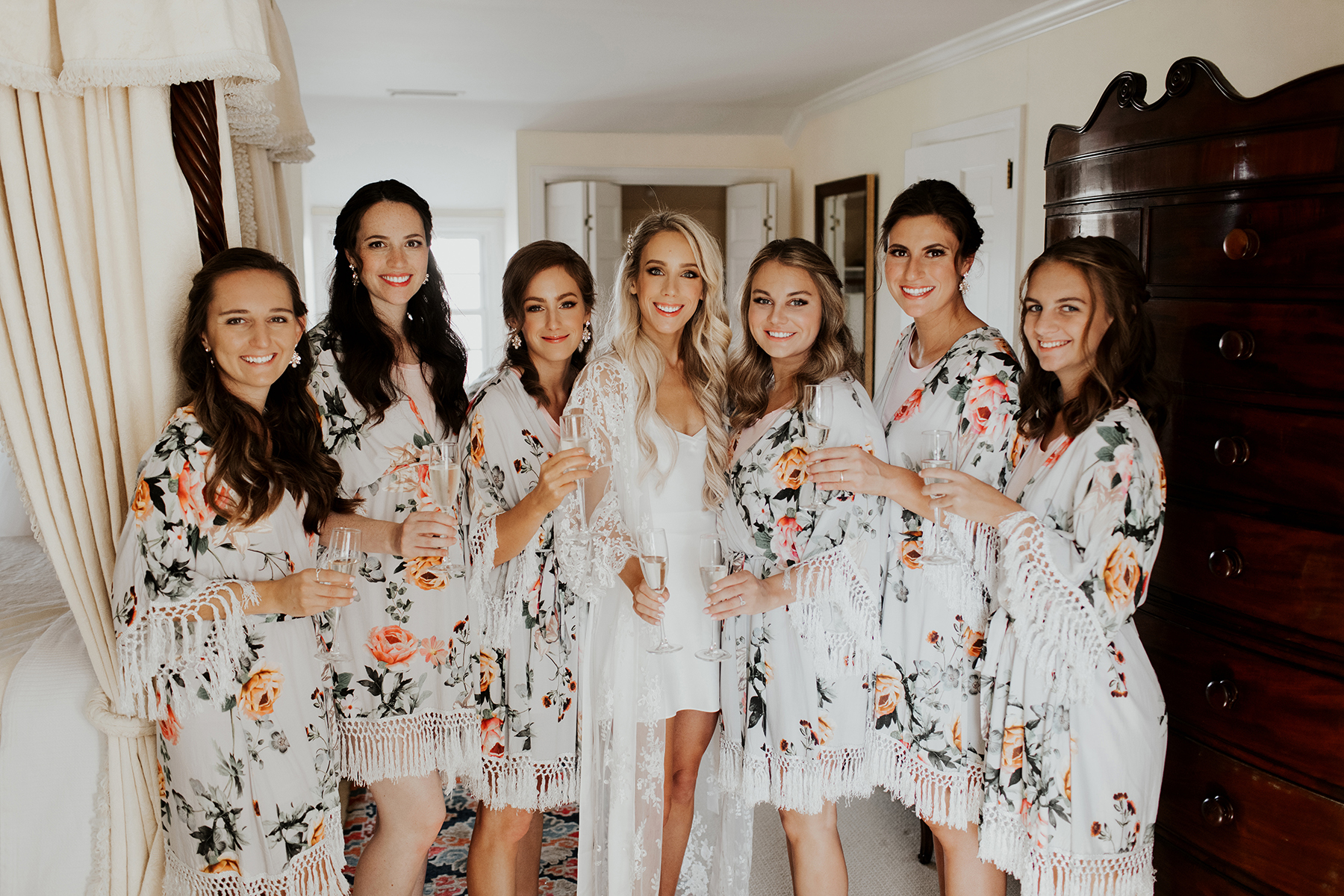 MY GETTING READY LOOK
Lace Robe (also avail in knee-length) | Silk Chemise via BHLDN | Birdies Slippers | Crystal Hair Clip via BHLDN

BHLDN made picking out wedding day getting ready looks a breeze. They have such an amazing selection of robes and jammies for brides and bridesmaids! It's where I found my entire look and my bridesmaids' robes. Tip: if you see something you love on BHLDN.com snag it because items sell out so dang fast and inventory of certain items can be limited. I learned this the hard way because the first bridesmaid robe I had selected sold out soooo quickly, but luckily another that I loved even more hit the site just in time for me to order. It's actually still available along with my silk chemise! My lace robe is sold out on BHLDN, but I do see it in stock at another store here. I actually already owned my getting ready slippers (I blogged about them here!) and thought they paired perfectly with the rest of my look 🙂
BRIDESMAID GETTING READY LOOK
Floral Robe via BHLDN | Kendra Scott Bracelet | Pink PJ Set ($20 find!) | Earrings via BHLDN 

Shortly after I woke up that morning the team from Facetime Beauty arrived to set up glam for the day. I was a little worried that getting married in such a remote location would leave me with very little glam team options, but thanks to my planner Stephanie I ended up booking Brooklyn-based Facetime Beauty. They're basically a one-stop shop beauty concierge that will travel wherever you need! PS they have outposts in Brooklyn, Palm Beach, Nashville and Southern California.
Over the course of six hours everyone got their glam done in the sunroom of the main guest house– the natural light was incredible! I really wanted all of my bridesmaids to have their hair and makeup professionally done, so I covered the cost for everyone. I know some brides ask their bridesmaids to pay for their own glam or they make glam optional in case someone would rather to do it themselves, but I just wanted everyone to have a stress-free day and walk down the aisle feeling their best. My grandma, mom, Aunt Jen and Aunt Sue also got their hair and makeup done as well! Talk about a big party :p
Back in March I did a hair and makeup trial with the two Facetime Beauty artists who would be helping me get ready at my actual wedding: Natasha who did my hair and Olivia for makeup. Having already met them and had conversations about what I wanted made everything really easy. At one point one of them even commented that I was "the chillest bride ever," which was shocking to me because I'm pretty much never chill. It was true though! I felt oddly relaxed that morning, but at the same time a little on edge because I literally had nothing to do for six hours besides getting my hair and makeup done, eating Chick-Fil-A and drinking champagne with my friends. I was even tempted to walk over to our reception tent and ask our vendors if they needed help setting up… LOL. Is anyone else a weirdo who always feels like they need to be working or just me?
Ok back to glam! For my makeup I asked for a "soft glam" look with glowy skin and sultry eyes. Essentially I wanted to look like a 10/10 version of myself– not like I had on a mask or that I was a different person. I had originally planned on doing minimal eye shadow, but in the moment decided to go for a bronzed eye with lashes, which I ended up loving. I also had a pretty bad hormonal acne breakout on my forehead our entire wedding weekend (you can slightly see it in some close up photos) but Olivia did an amazing job covering it and making me feel like a million bucks.
In terms of the actual cosmetics I know we used the La Mer Cushion Foundation in shade petal– it's my absolute favorite! Some other products I recall are this matte contour stick (shade amber) and setting powder (shade lavender) — everything else was a mix of products from brands that the Facetime gals use and love! I also did an SK-II sheet mask to hydrate and prep my skin about an hour before my makeup was applied.
Similar to my makeup, I wanted my hair styled in a way that looked like "me." I was between wearing it in a braid or leaving it down with a side part and ended up opting for the latter. I do my own braids allllll the time, but very rarely do I have the motivation to curl my mane in big soft waves like you see here. I loved the final result much more than I expected so I definitely made the right decision. We added this crystal clip from BHLDN for a touch of sparkle! You know me– I had to have some hair bling 😛
I didn't give much direction for my bridesmaids' glam– just whatever they and the Facetime Beauty gals thought would be best and complement the group as a whole. I know I'm bias but think everyone looked gorgeousssssss. 🙂
At one point while we were getting ready, our photographer Sarah popped upstairs to the bridal suite to get some shots of my dresses and accessories. I plan on talking more about my two Riki Dalal gowns in tomorrow's post, but you can see above some closer shots of them along with my shoes and rings– both designed by Stephanie Gottlieb.
I also can finally reveal our wedding invitations that we designed using Zola! We had such a great experience with Zola for our save the dates, that we went back again to get our invites. I really loved how they turned out– simple and elegant. PS Zola has a very large selection of paper goods and stationary and many of the designs are quite affordable!
After everyone had their fill of Chick-Fil-A and was finished getting glammed up, we all headed upstairs for a final toast and to get ready. We popped some more champagne and I got to open a sweet handwritten note from Nick (I sent one down to him as well) that almost made me have to get my makeup re-done LOL. My mom also gave me an embroidered hanky that belonged to my great grandmother that she carried on her wedding day. So sweet!!! She also let me wear her prized emerald and diamond tennis bracelet that was a gift to her from my step-dad.
MORE WEDDING POSTS
Our Personalized Decor & Favors
Our Fall Rehearsal Dinner
My Wedding Gown + First Look Photos
Ceremony + Bridal Party Portraits
Cocktail Hour + Wedding Reception
OUR WEDDING VENDORS
VENUE: Lion Rock Farm
PLANNING: SHG Event Planning
PHOTOGRAPHY: Sarah Joy Photography
VIDEOGRAPHY: Madison Grey Media
FLORALS & DECOR: Country Gardeners Florist
CATERING: Hunt & Harvest
LUNCH CATERING: Chick Fil A
CAKE: Blackberry River Baking Co.
RENTALS: Borrowed Blu (dinnerware/glassware)
RENTALS: Party Rentals (chairs, seat cushions, serving ware, heaters)
RENTALS: Events Unlimited (tent, dance floor, stage)
LIGHTING + PYROTECHNICS: Handyboys Entertainment
BAND: Silver Arrow Band (9 piece with 2 vocalists)
GLAM: Facetime Beauty Concierge
OFFICIANT: Joe Mustich
STATIONERY & SIGNAGE: Minted
- Katie