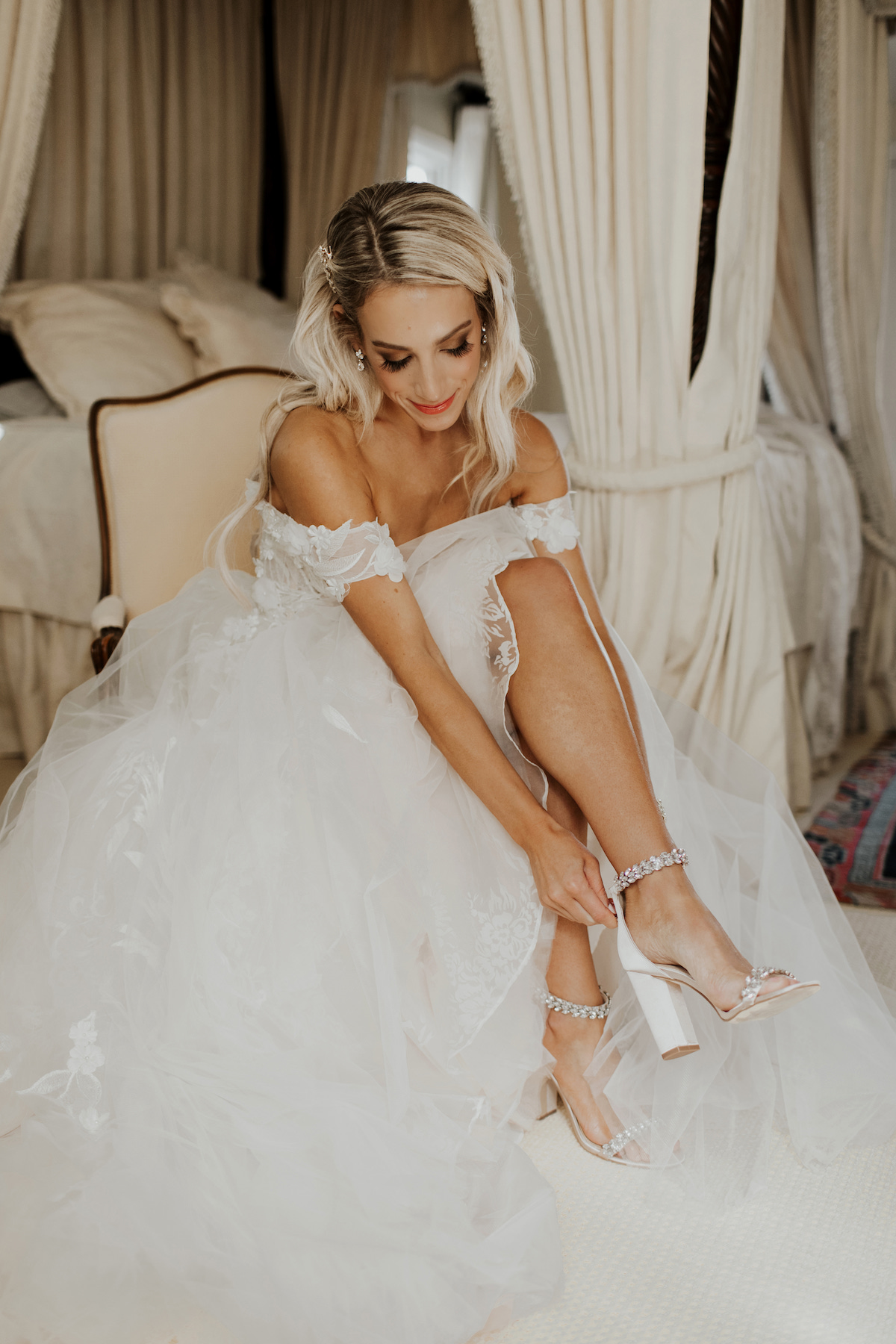 BRIDE // Riki Dalal Juliet Gown & Veil | Crystal Drop Earrings via BHLDN | Badgley Mischka Heels via BHLDN | Crystal Hair Clip via BHLDN
You've all seen glimpses of my wedding gown on Instagram, but I'm thrilled to finally be able to share how I knew it was the one for me. My wedding dress search started a bit rocky– I had no idea what I wanted and the entire process/hoop-la of going to bridal appointments gave me so much anxiety. Prior to finding my gown, I had done just one  bridal appointment at L'Fay Bridal in Midtown with my Maid of Honor Allie.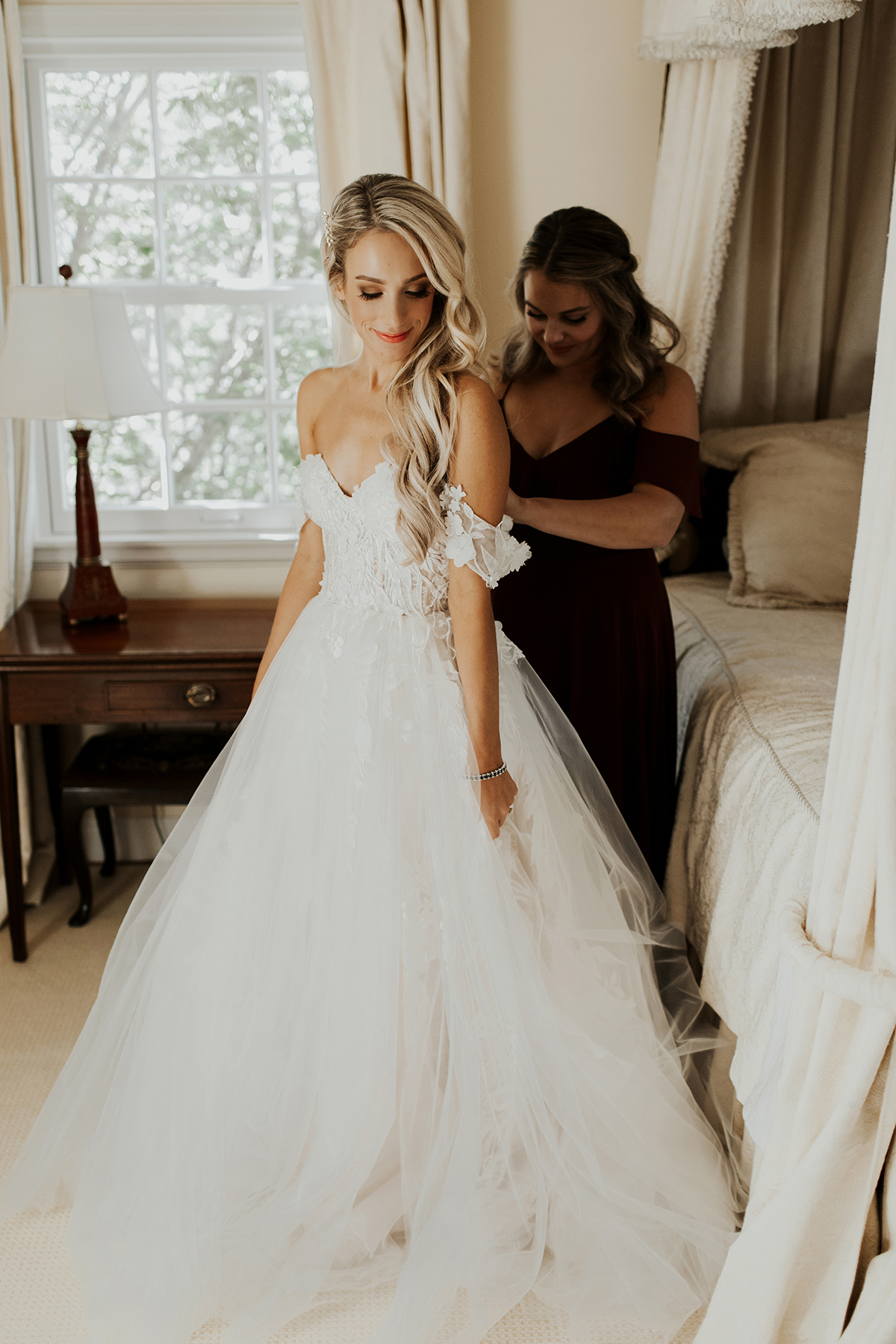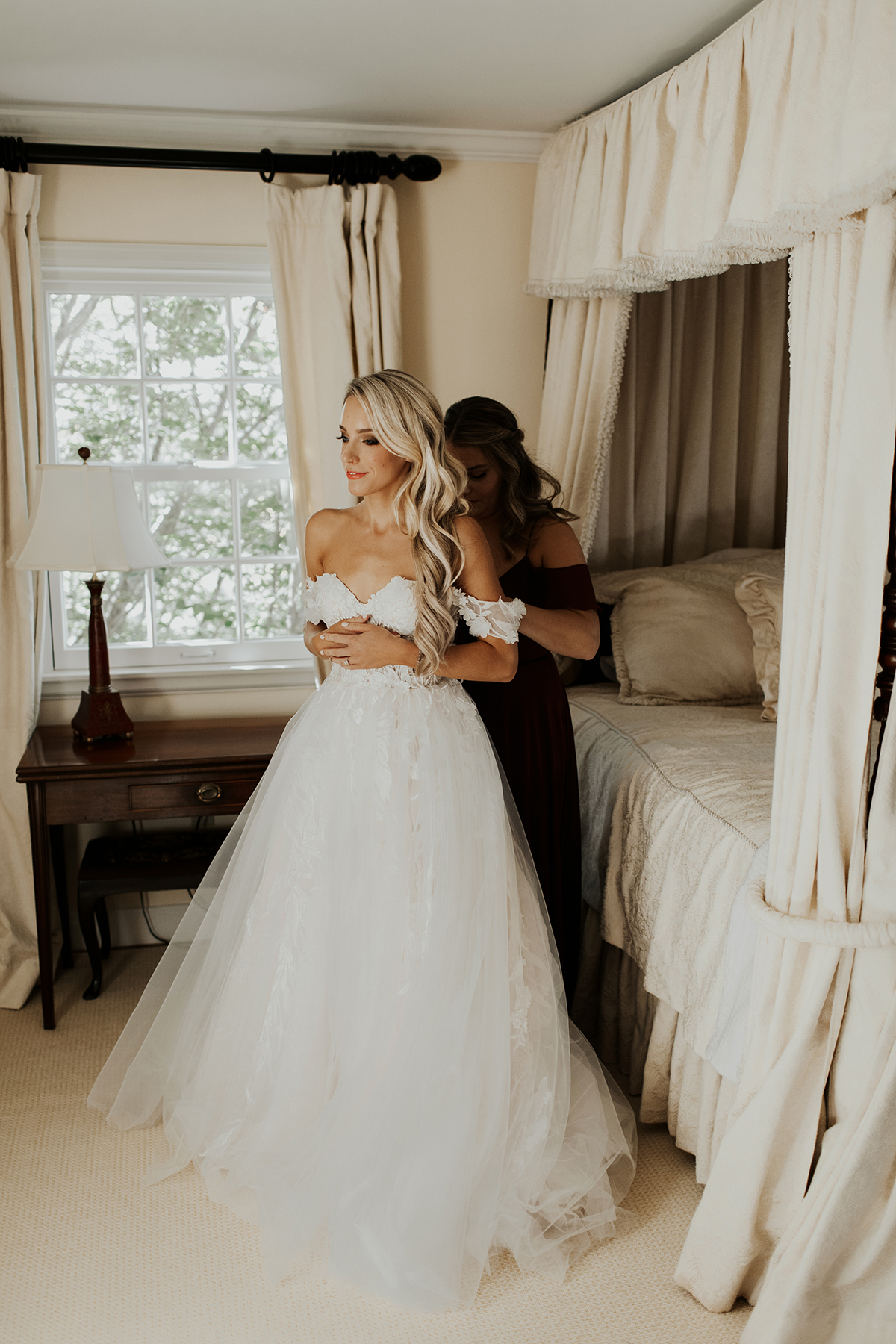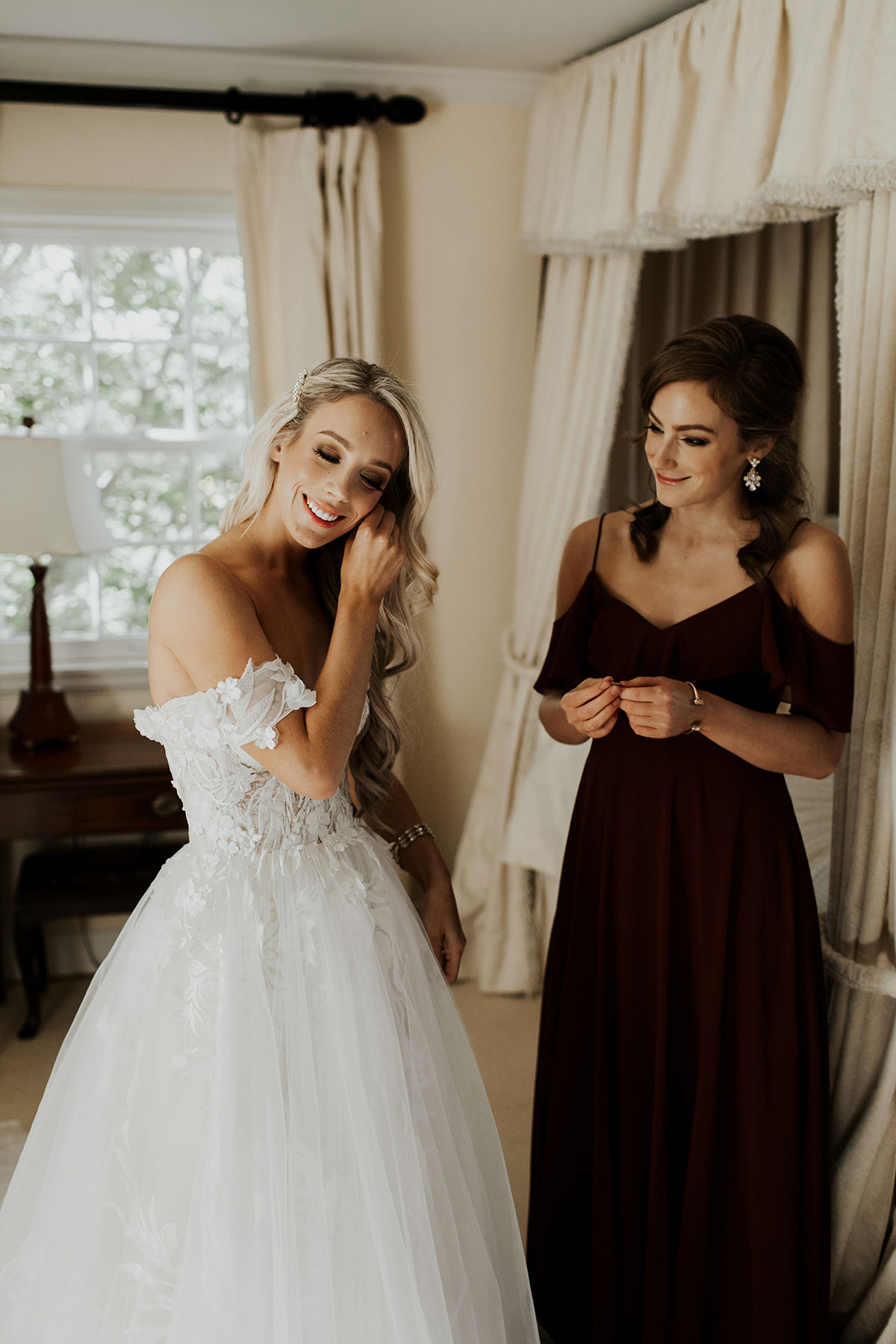 Doing that first appointment with just her was the best decision because it helped me get over my nerves of the process and wrap my head around the style dress I wanted– something off the shoulder with a flowy skirt. I also knew I liked embroidery and added accents like crystals, beading or lace– as long as these elements were discreet and didn't take away from the dress as a whole.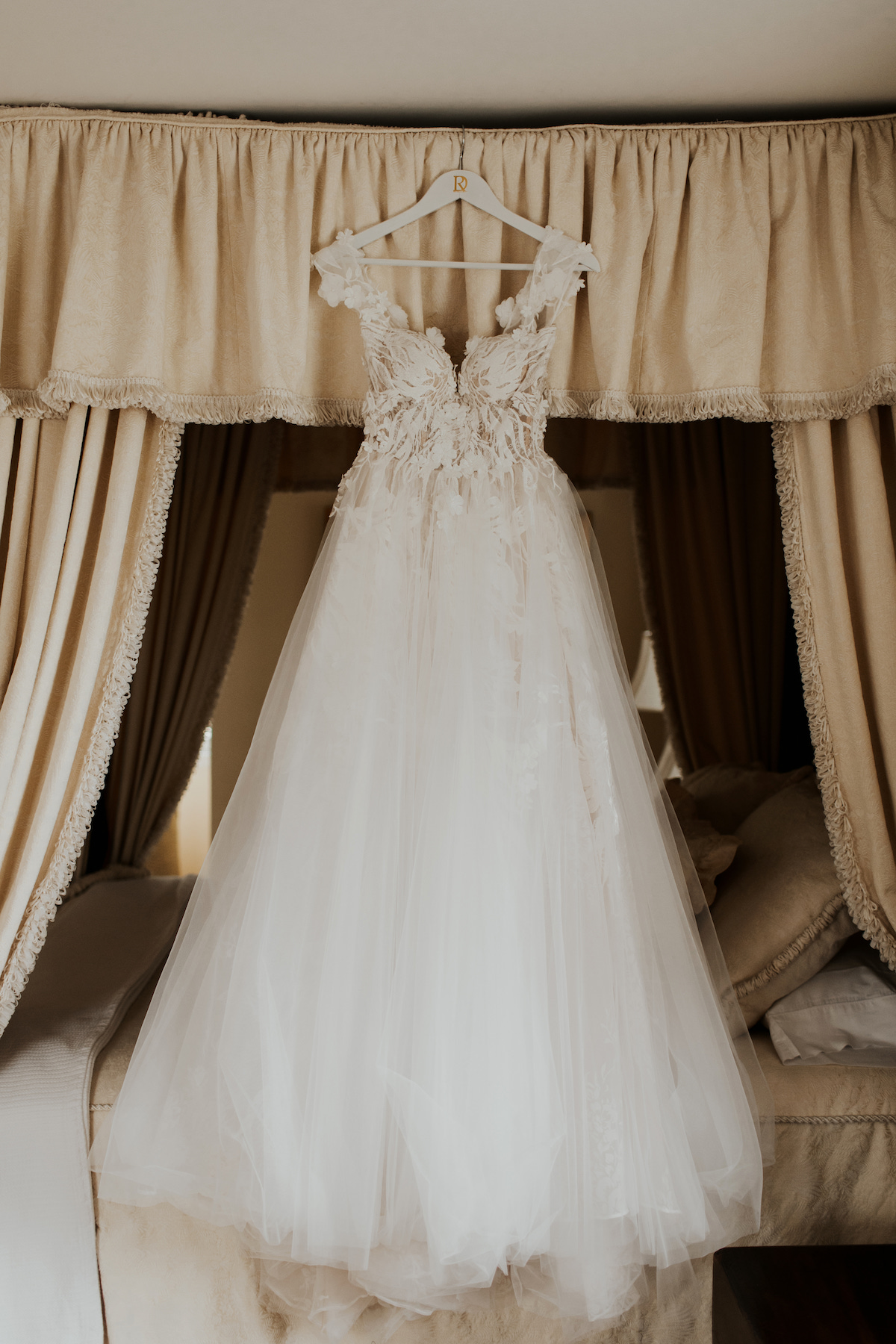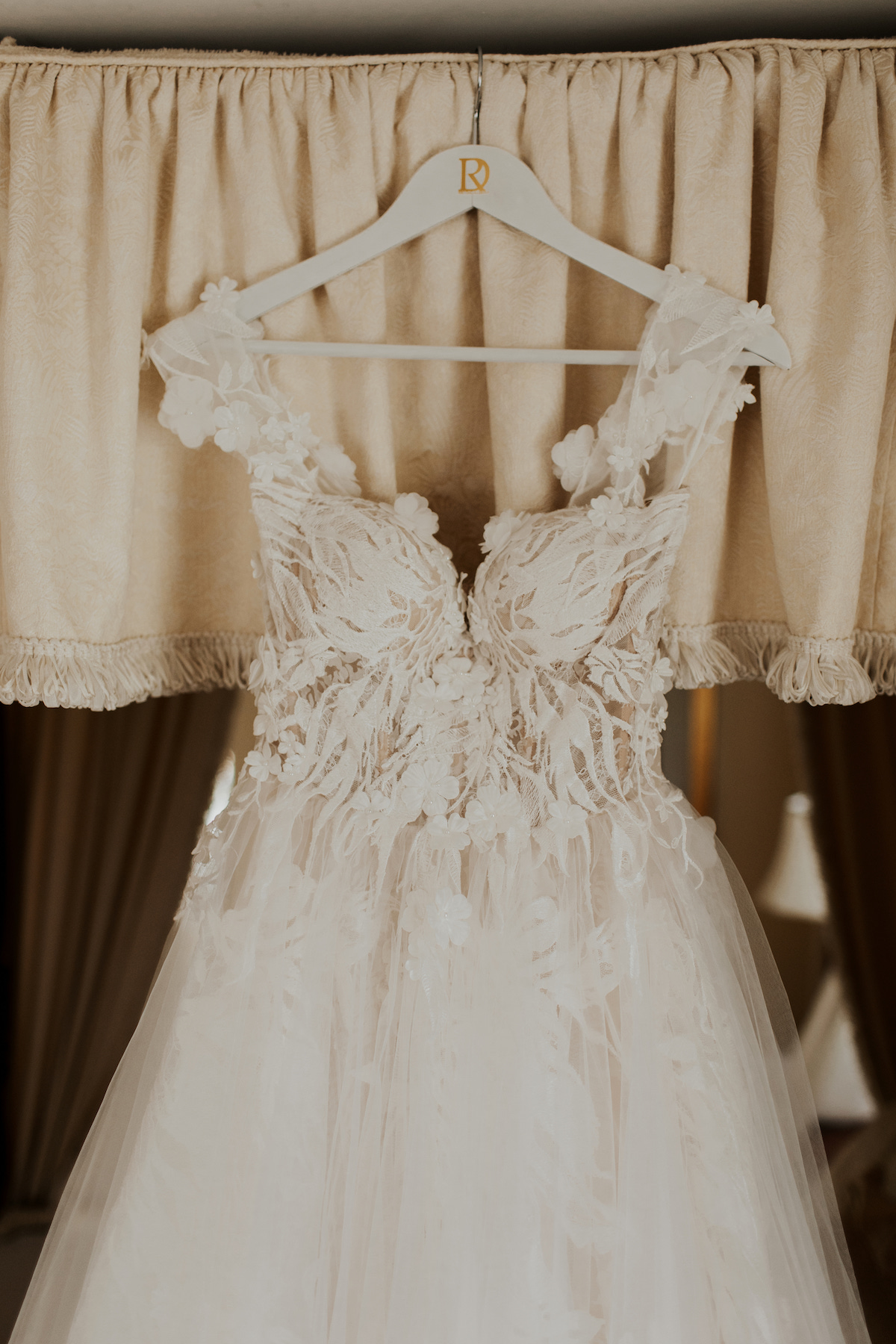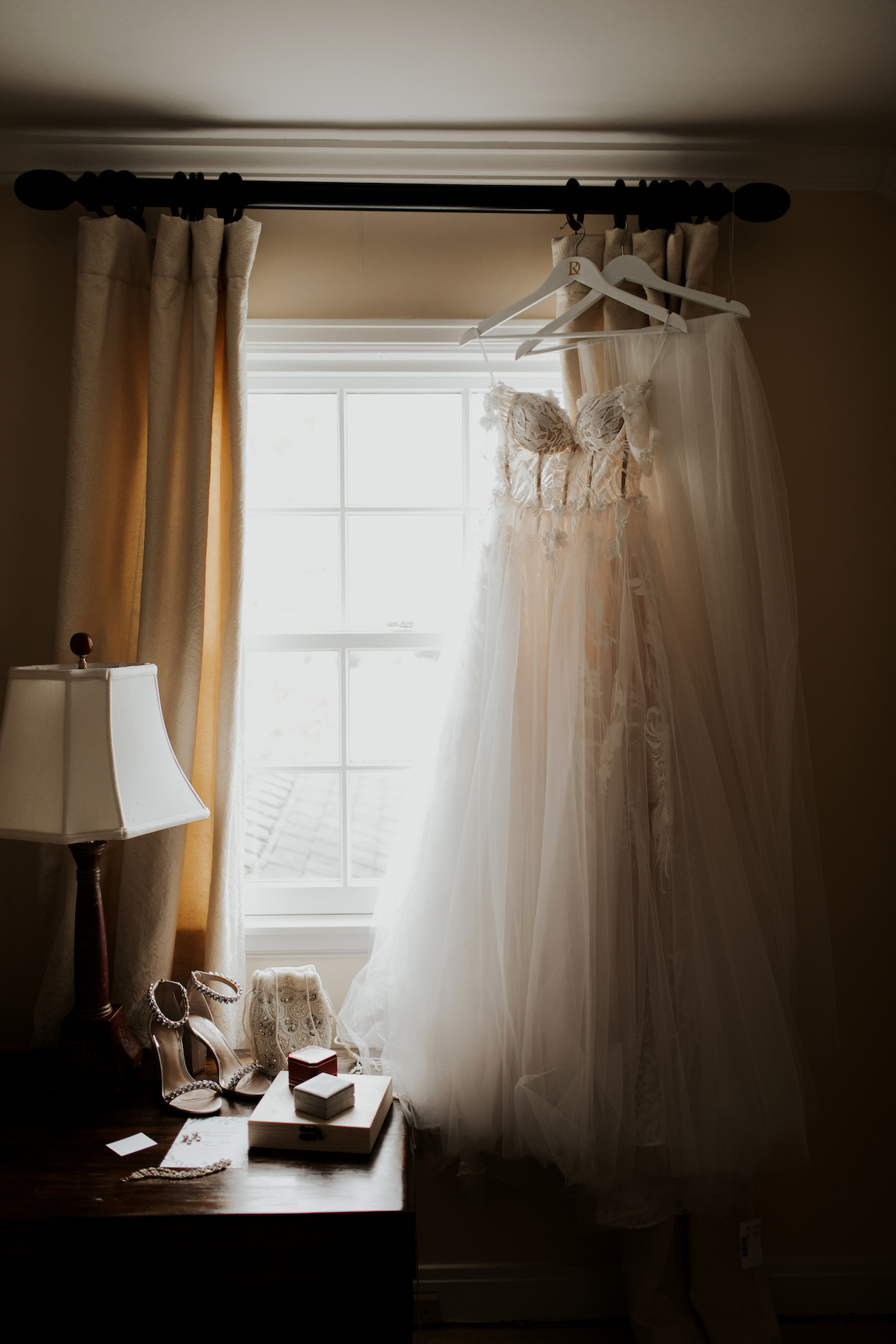 Luckily I didn't find my gown at that appointment, because if I had I would've never discovered Israeli bridal designer Riki Dalal. I can't remember how I stumbled on her dresses– I think it was probably Instagram? Gotta love the discover page!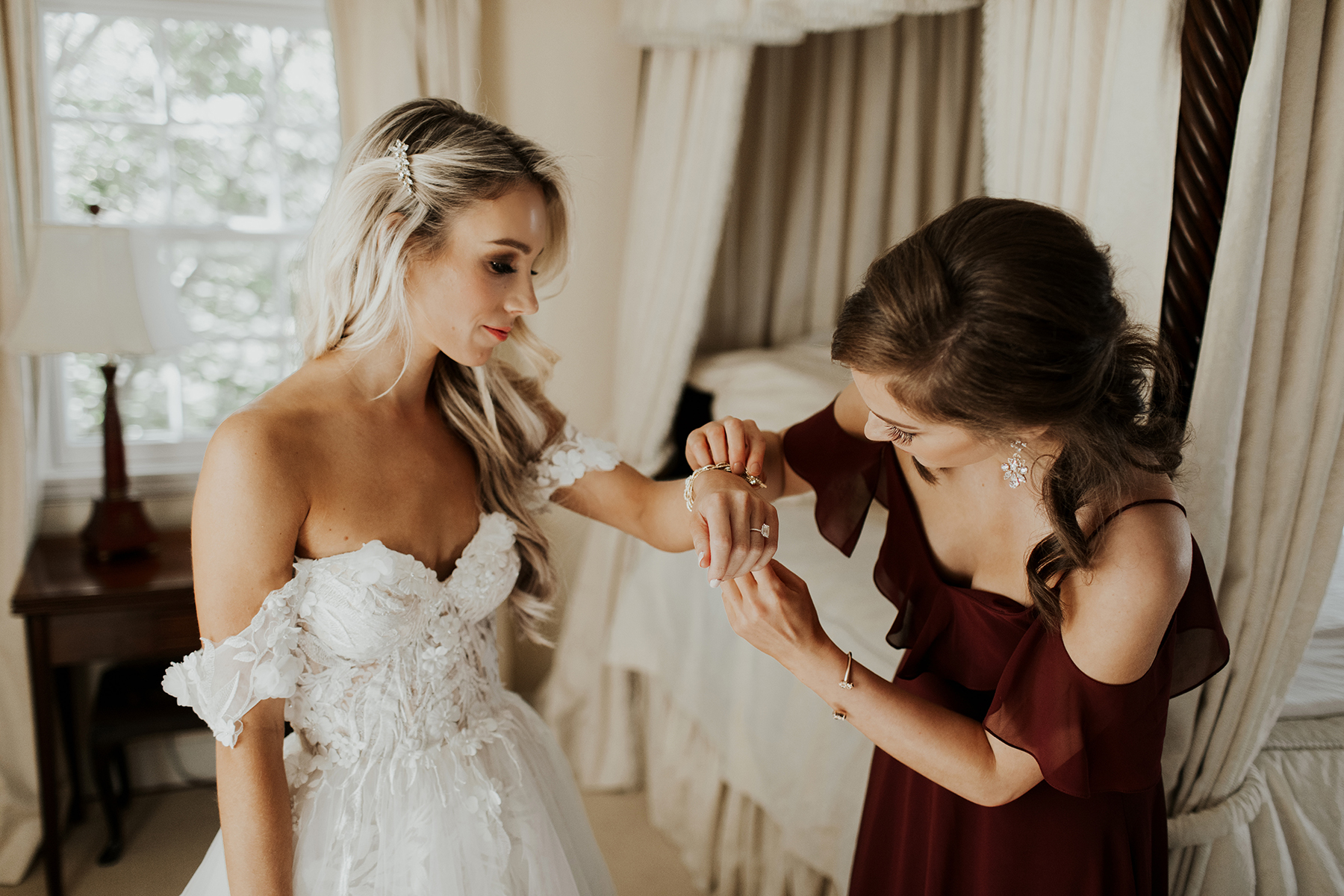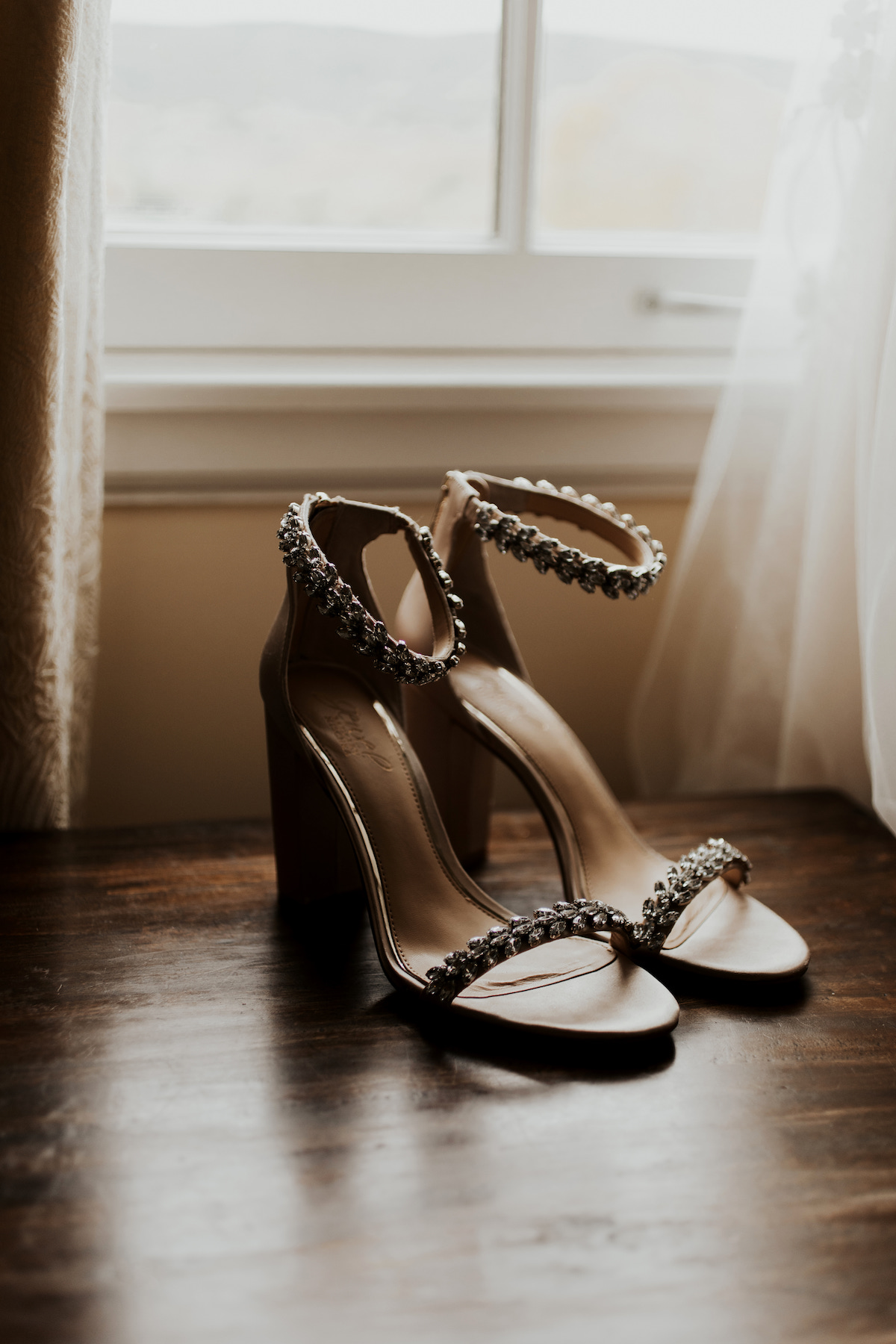 I went down a blackhole looking at all of her collections online and immediately was struck by the Juliet gown. Right away I could see myself wearing it– the off the shoulder neckline, the not-overly-obvious floral accents and beading adorning the sleeves and bodice, the flowing skirt comprised of layered ivory, oyster and dusty blush tulle. It was really everything I wanted all in one dress. All I had to do was actually try it on!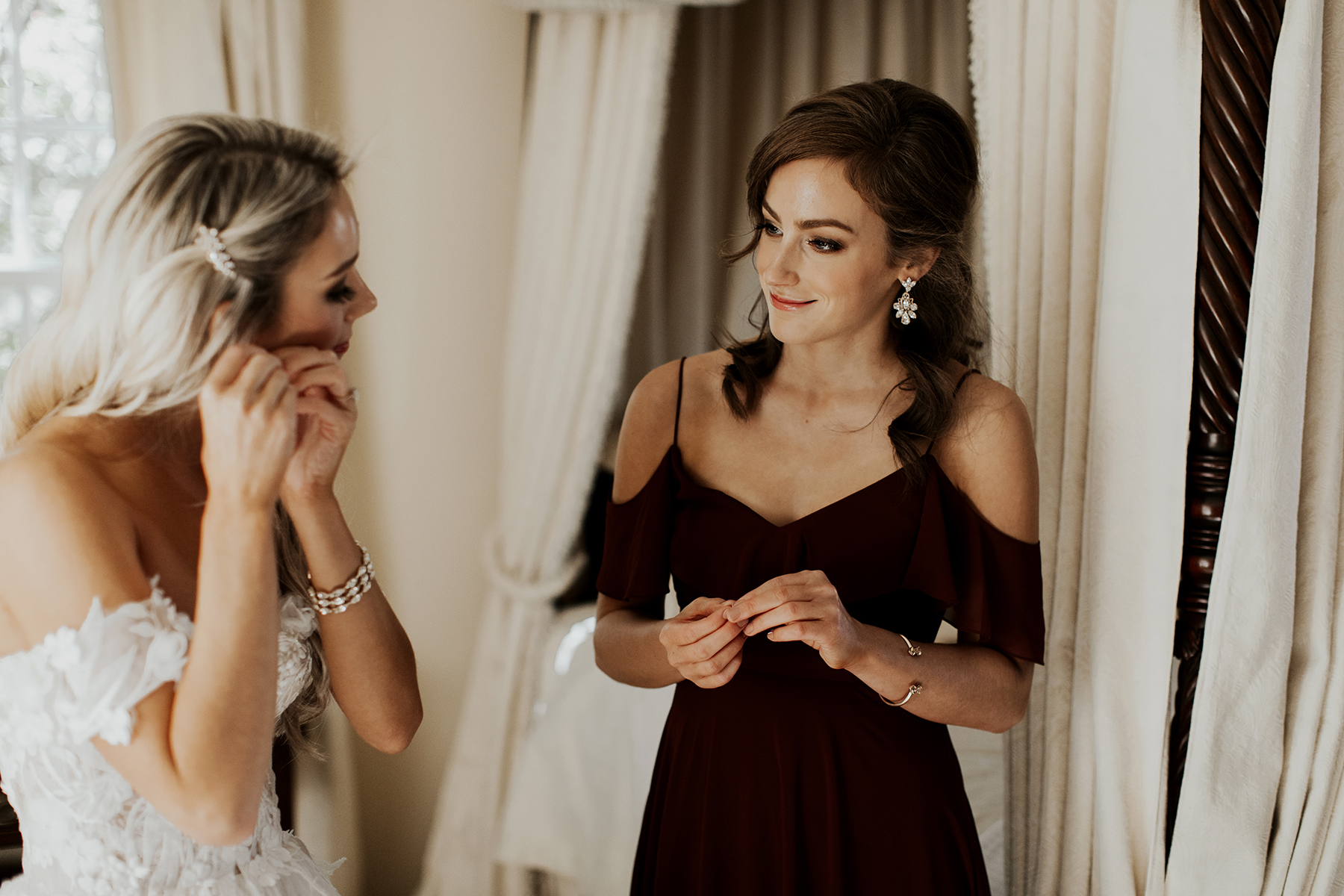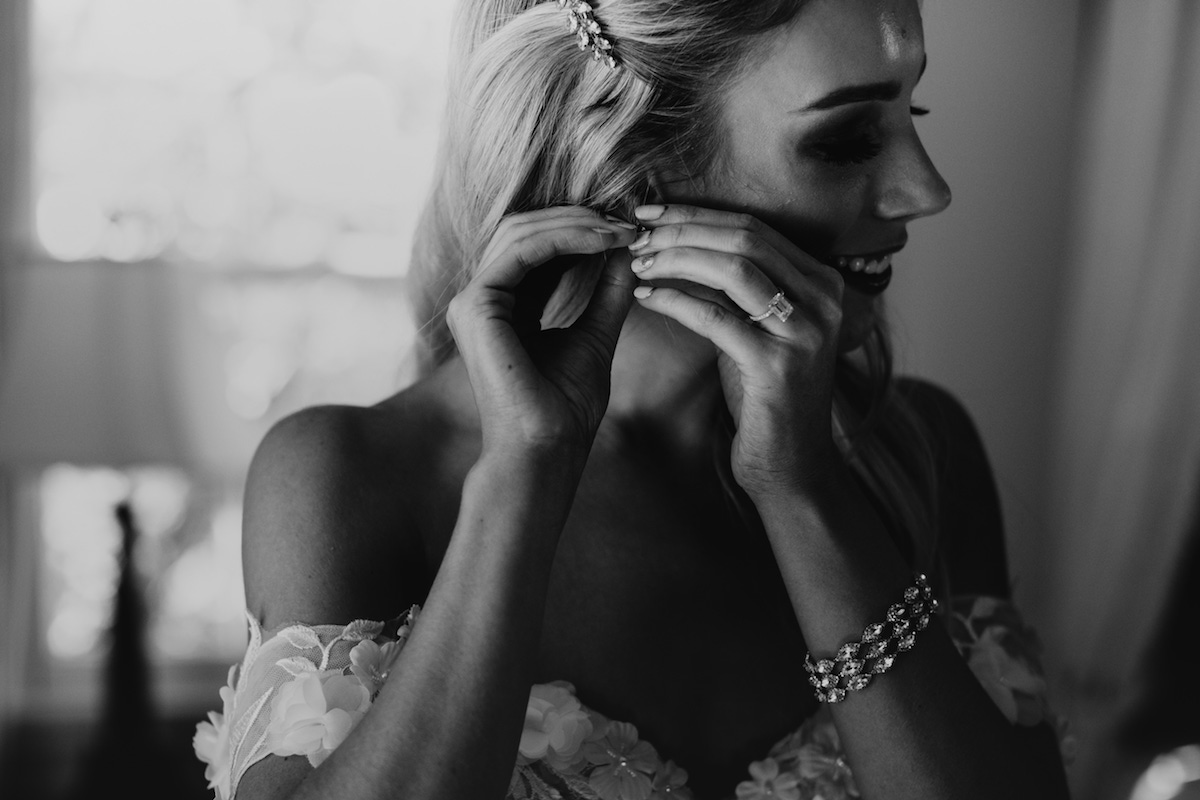 Long story short, I said yes to the dress in Paris! At the time (February 2019) Riki Dalal didn't have a US-based boutique, but luckily they had one in Paris and were able to squeeze me in for an appointment when Nick and I were there on a trip.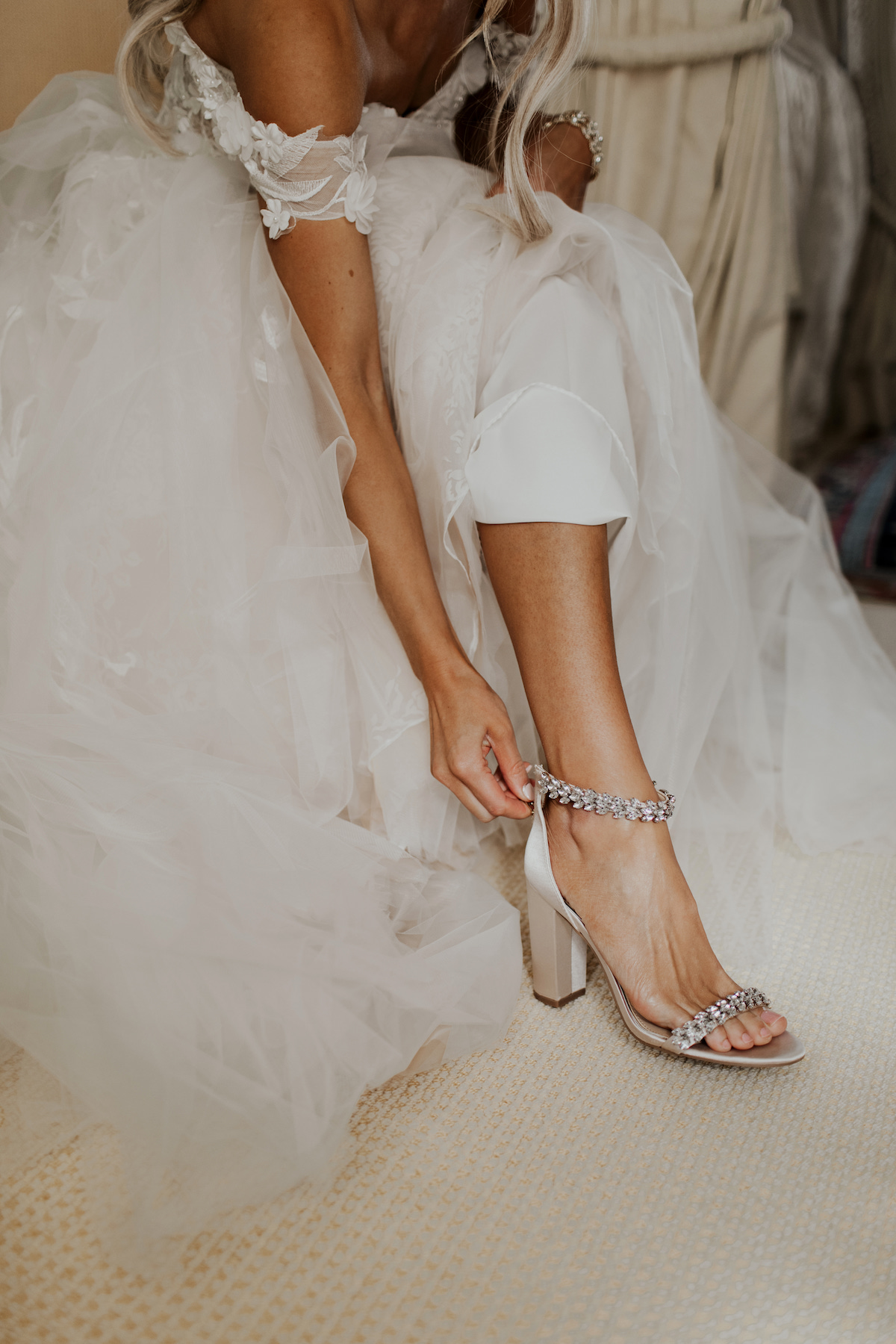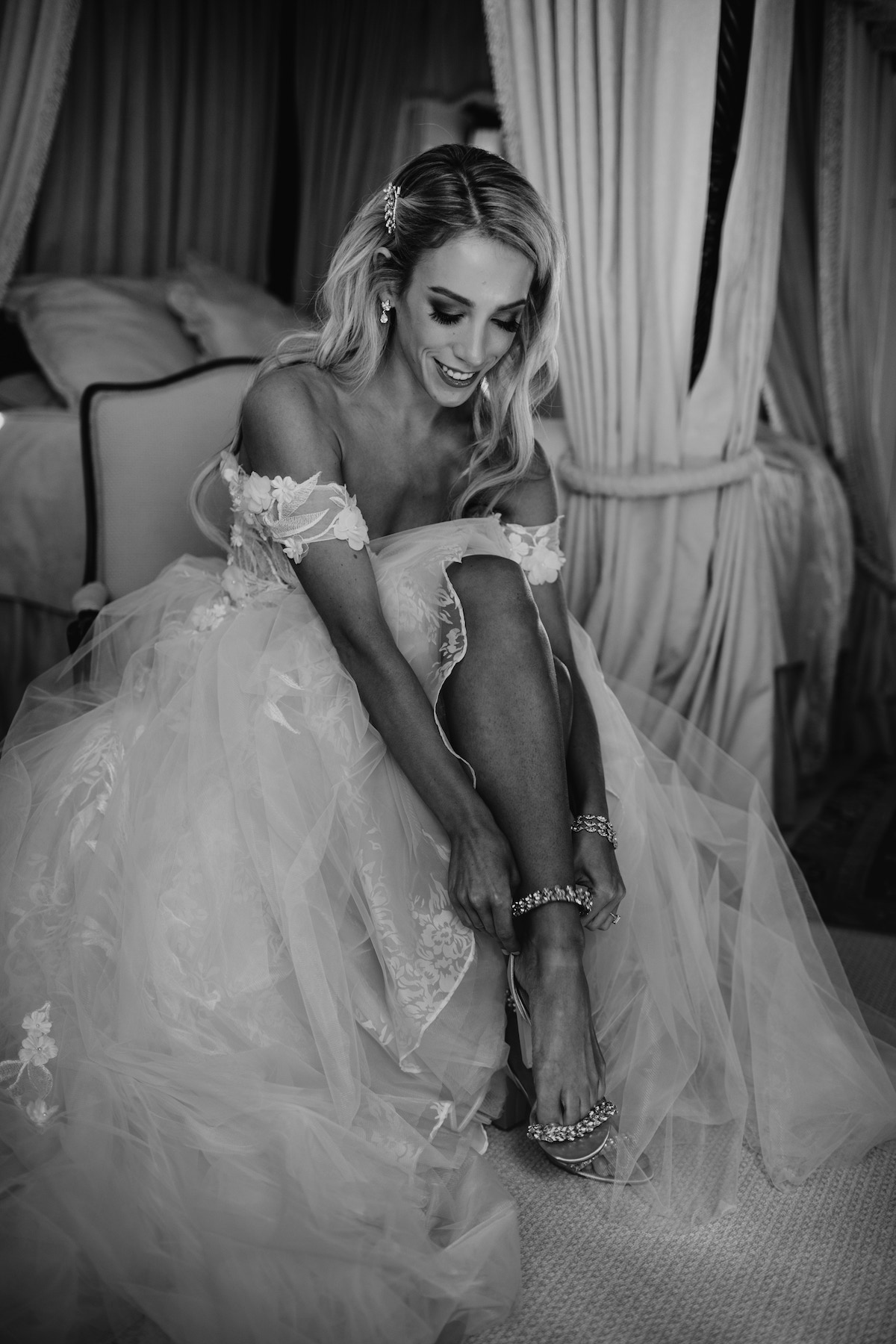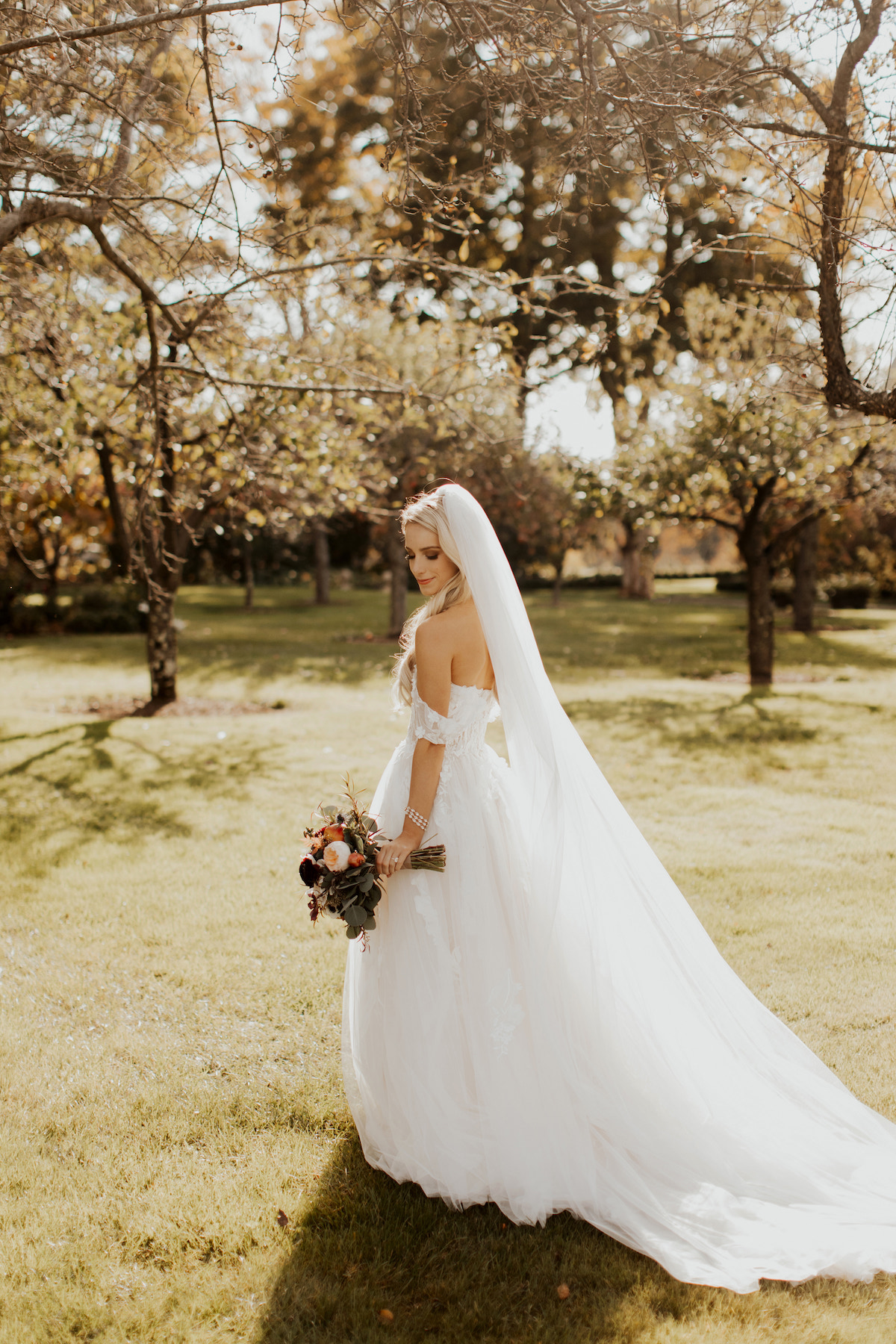 Love Riki Dalal's designs but don't have an upcoming trip to Paris? Well I have good news! Riki Dalal recently opened a boutique in Brooklyn and another in San Francisco. American brides rejoice! I actually had all my fittings at the Brooklyn store in the two months leading up to our wedding.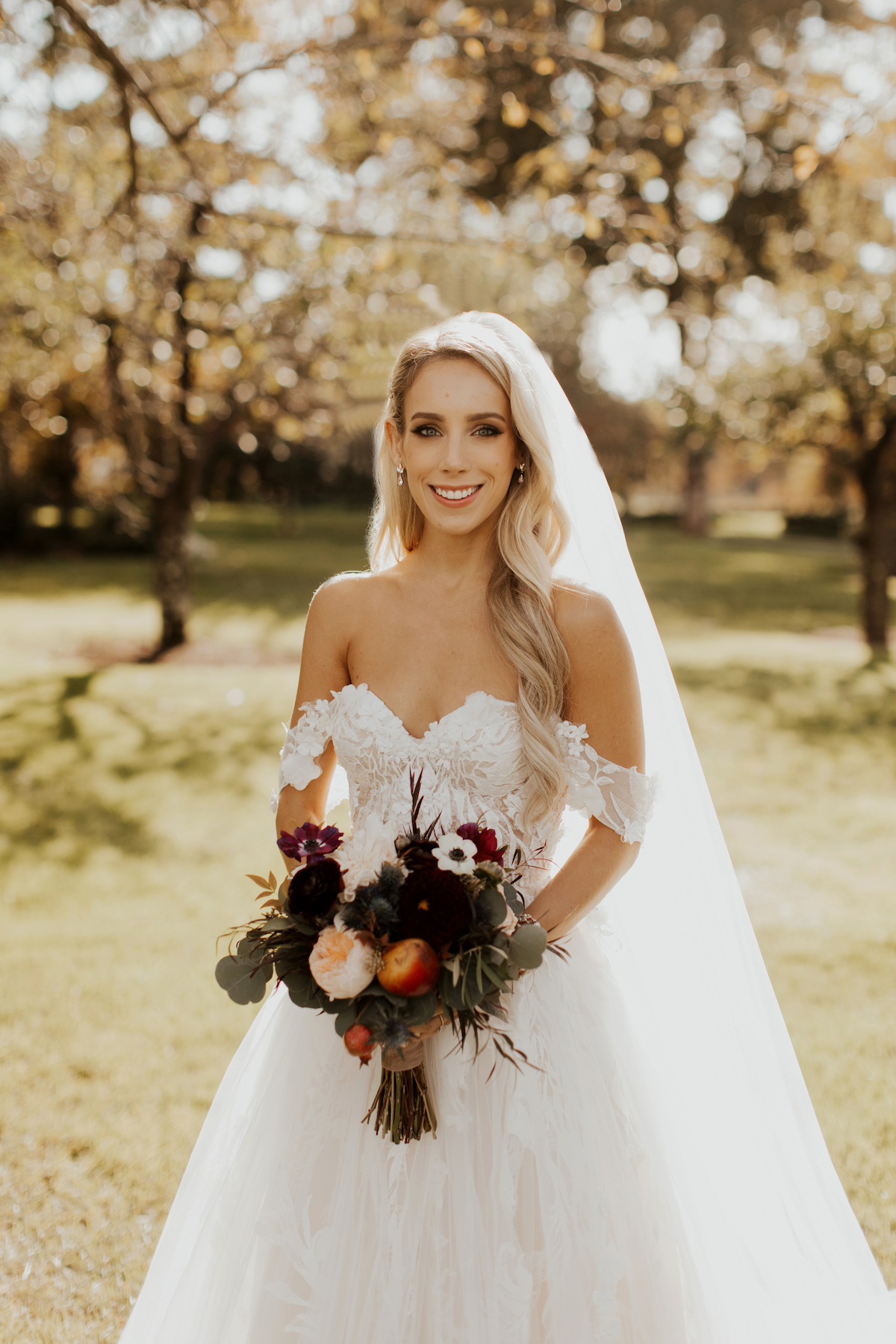 I feel quite lucky that I was able to decide on my dress so easily. I really didn't struggle with the decision at all– the second I put it on I knew it was the right choice. People looooove to tell brides, "you never end up getting the dress you think you want" and that you "shouldn't let your heart get set on a dress based on a picture." Well both of these statements were completely false in my case. Even without seeing my gown in person or trying it on, I knew it was the one I was going to say yes to. Thankfully it all worked out! PS my veil is from Riki Dalal too.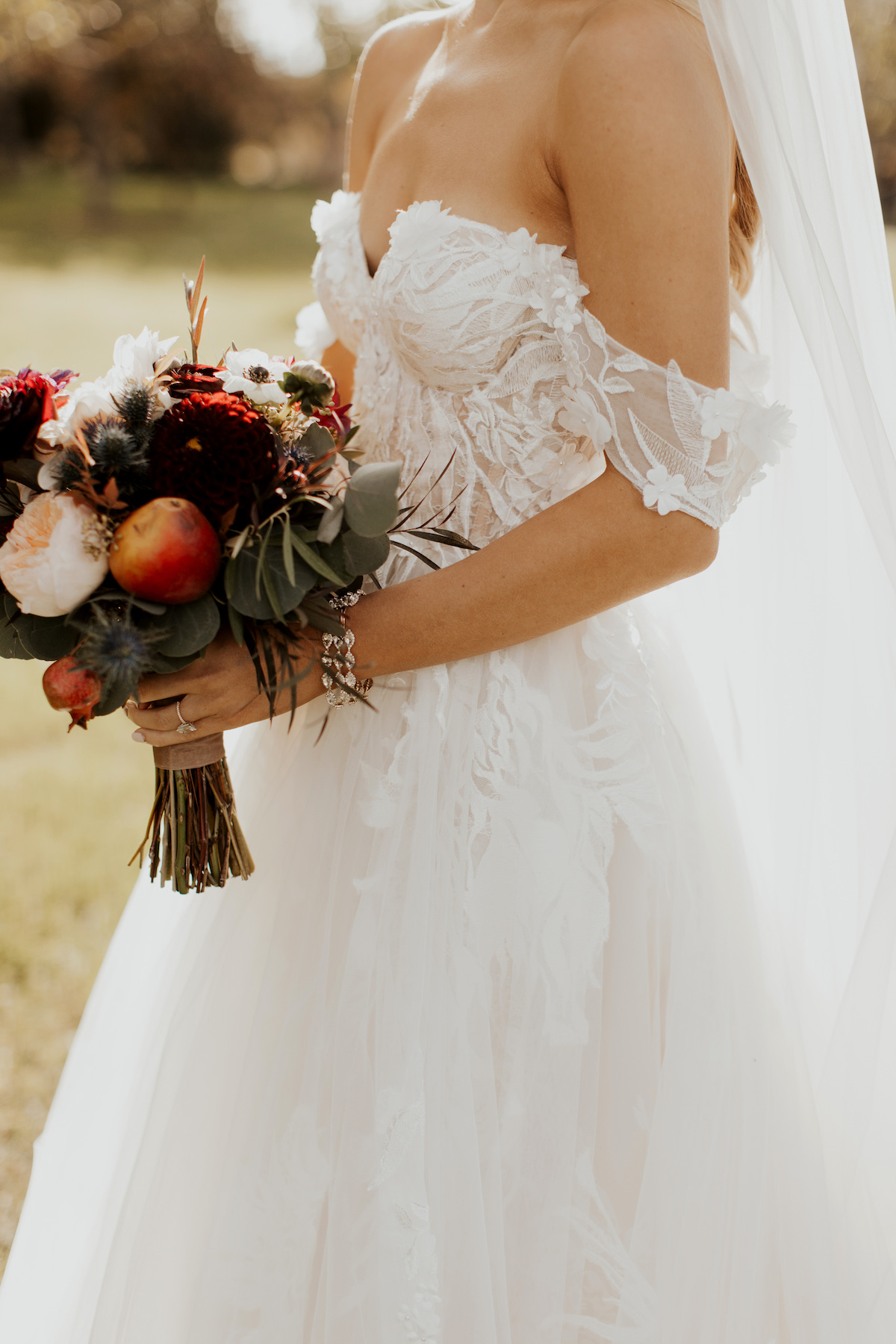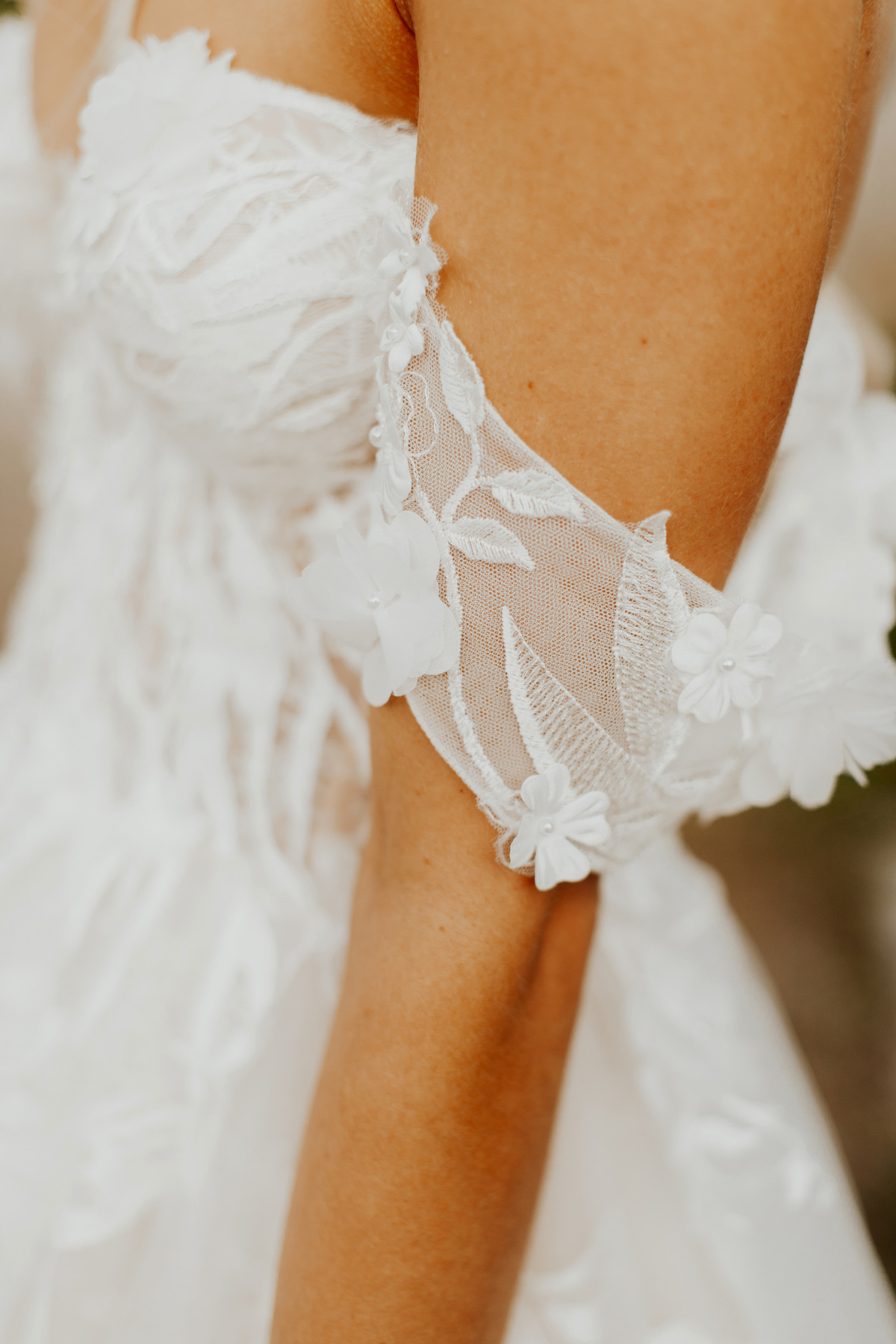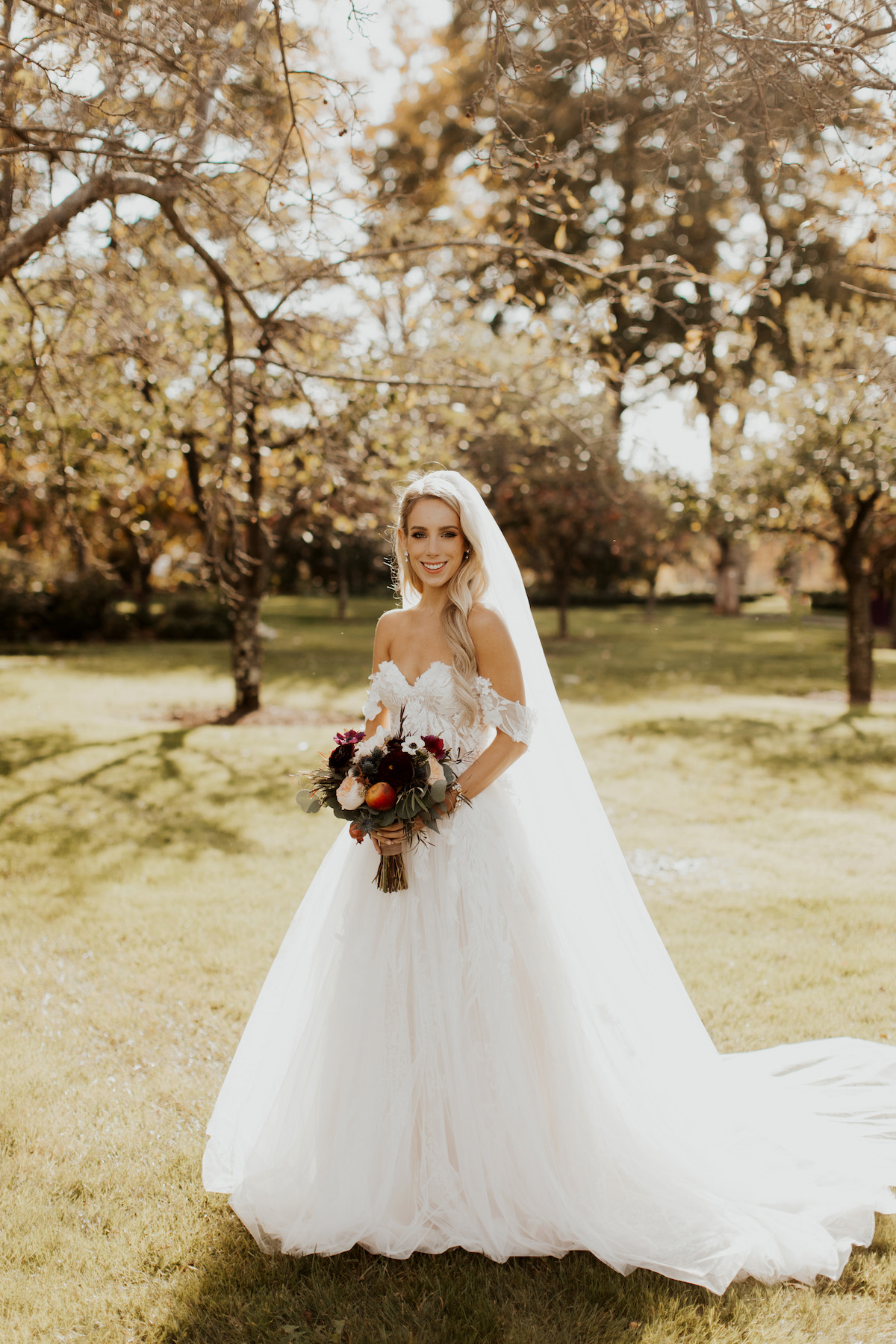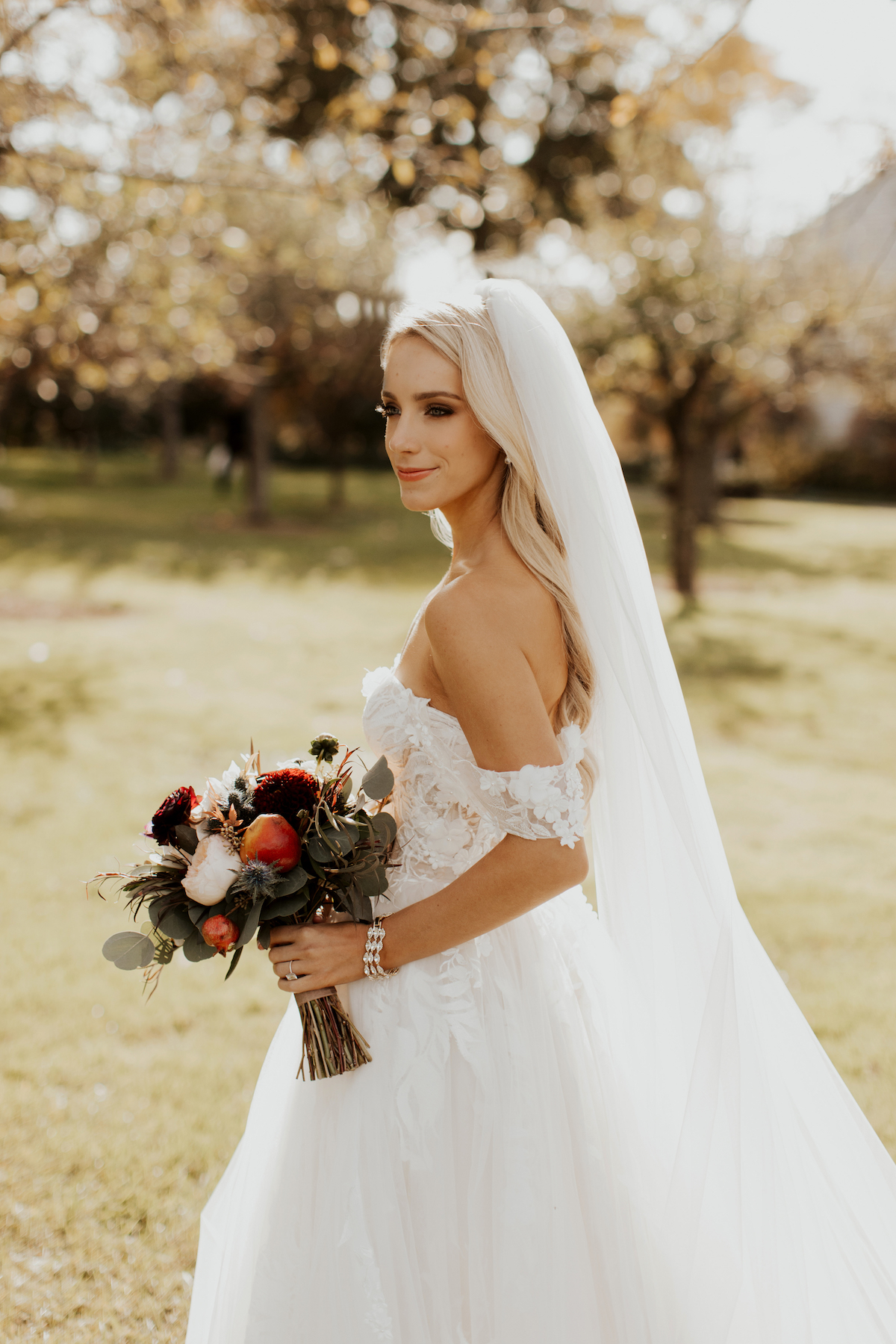 At our wedding I really wanted my dress to be the focus, so I kept the rest of my accessories low-key. I ended up going with these ankle strap heels that were surprisingly comfortable– I lasted in them the whole night! For jewelry I wore a pair of small crystal drop earrings from BHLDN and this bracelet from my mom.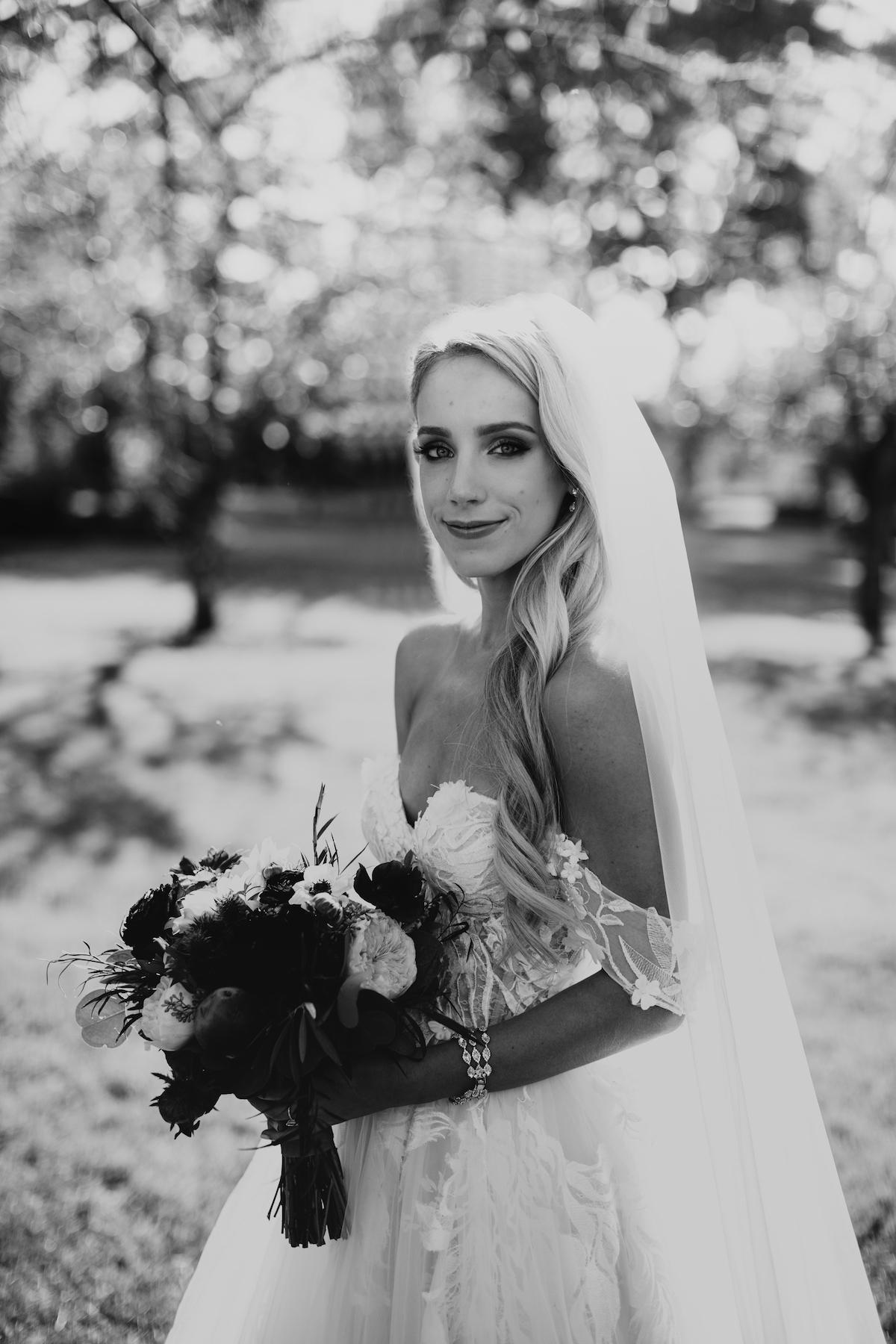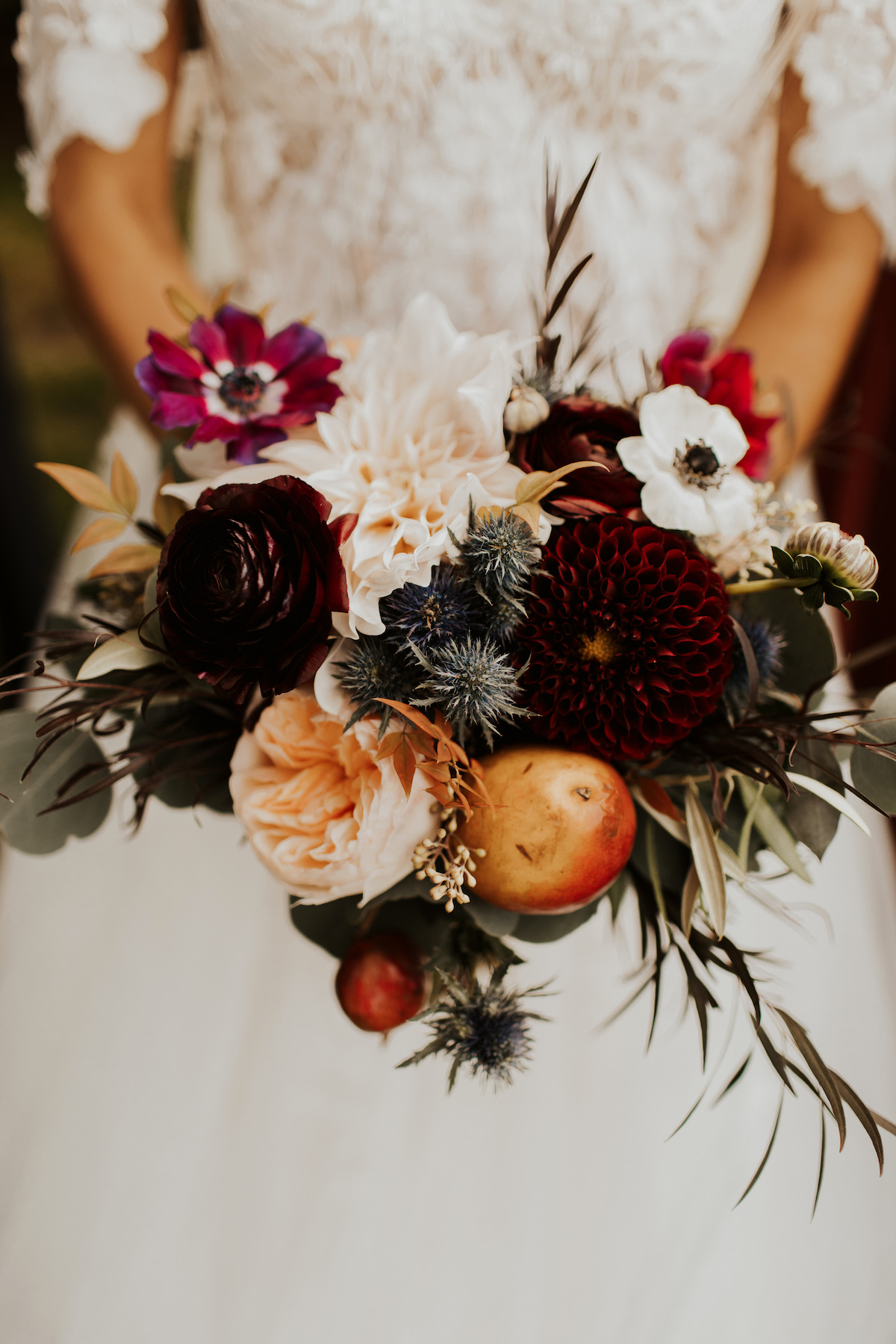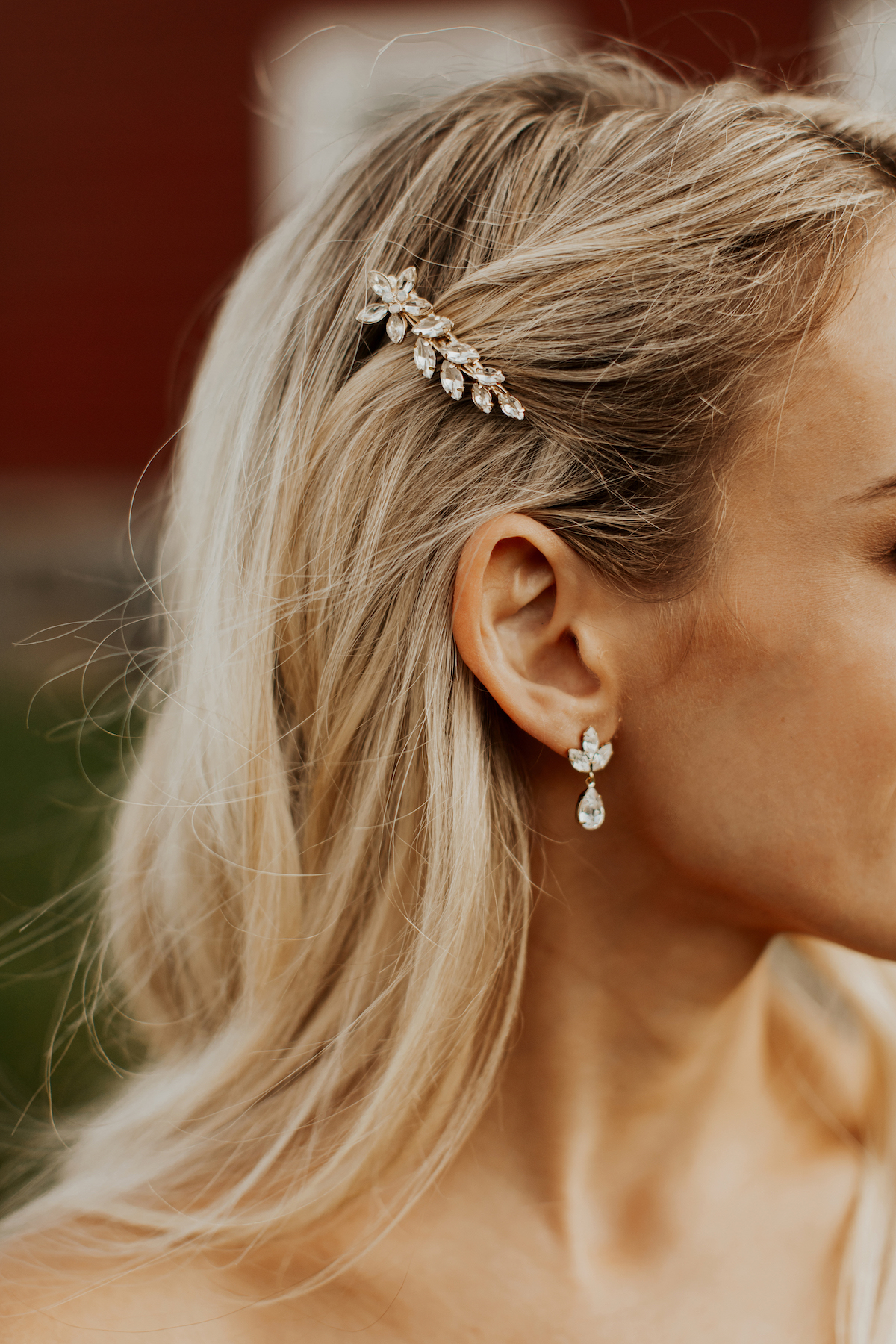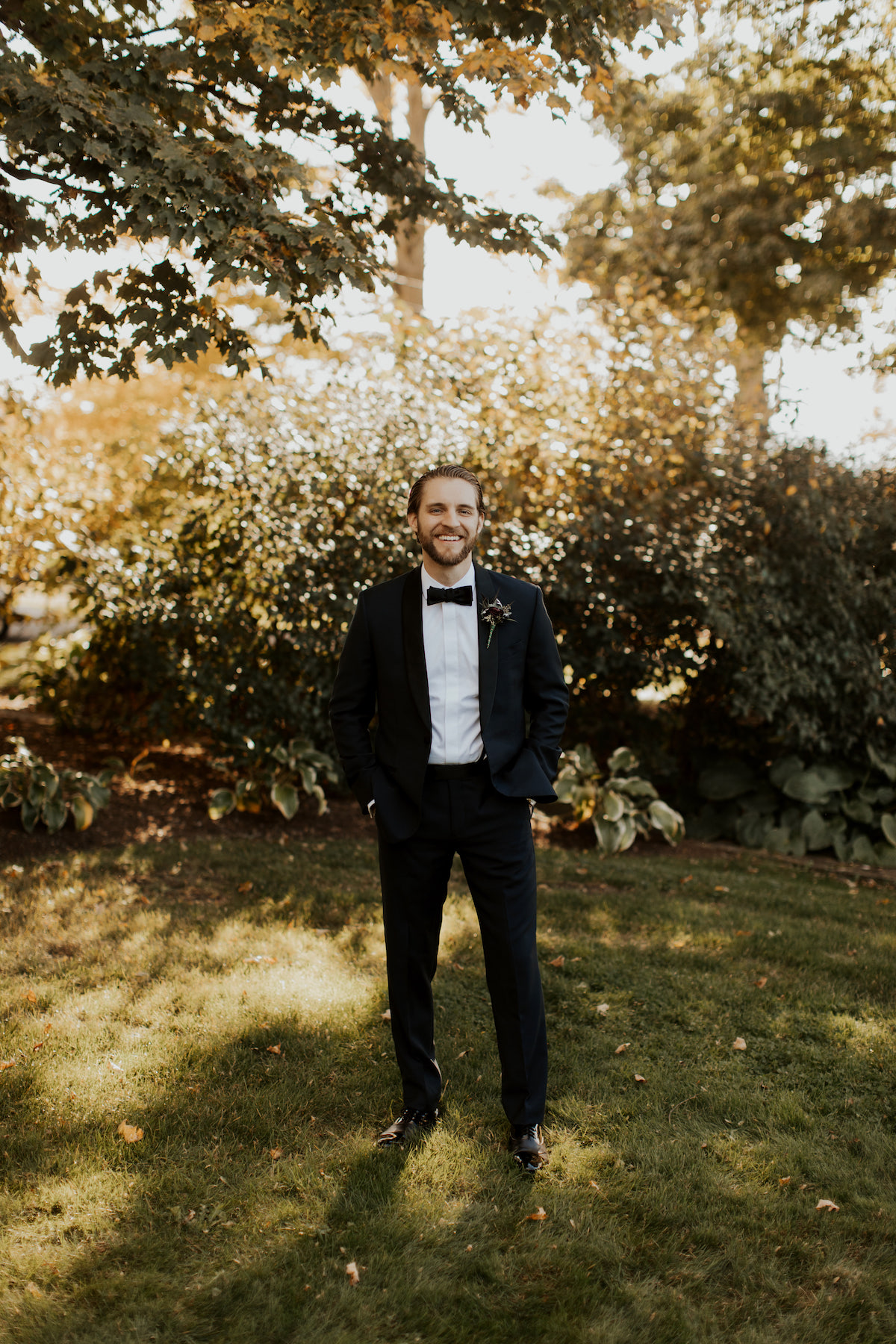 GROOM'S LOOK (all via The Black Tux) // Midnight Shawl Tuxedo | White Dress Shirt | Cap Toe Shoes | Suspenders | Bow Tie | Cufflinks
Alright, enough about me. Let's talk Nick's look! Nick and his groomsmen rented their tuxes, shoes and accessories from The Black Tux. Around the time that I found my dress, Nick and I hit up The Black Tux's Manhattan outpost for a little try-on session. Similar to me, Nick had an idea of what he wanted (a navy blue tux) but wasn't sure of his options and what he wanted his groomsmen to wear. He ended up going with a navy blue tuxedo with black lapels.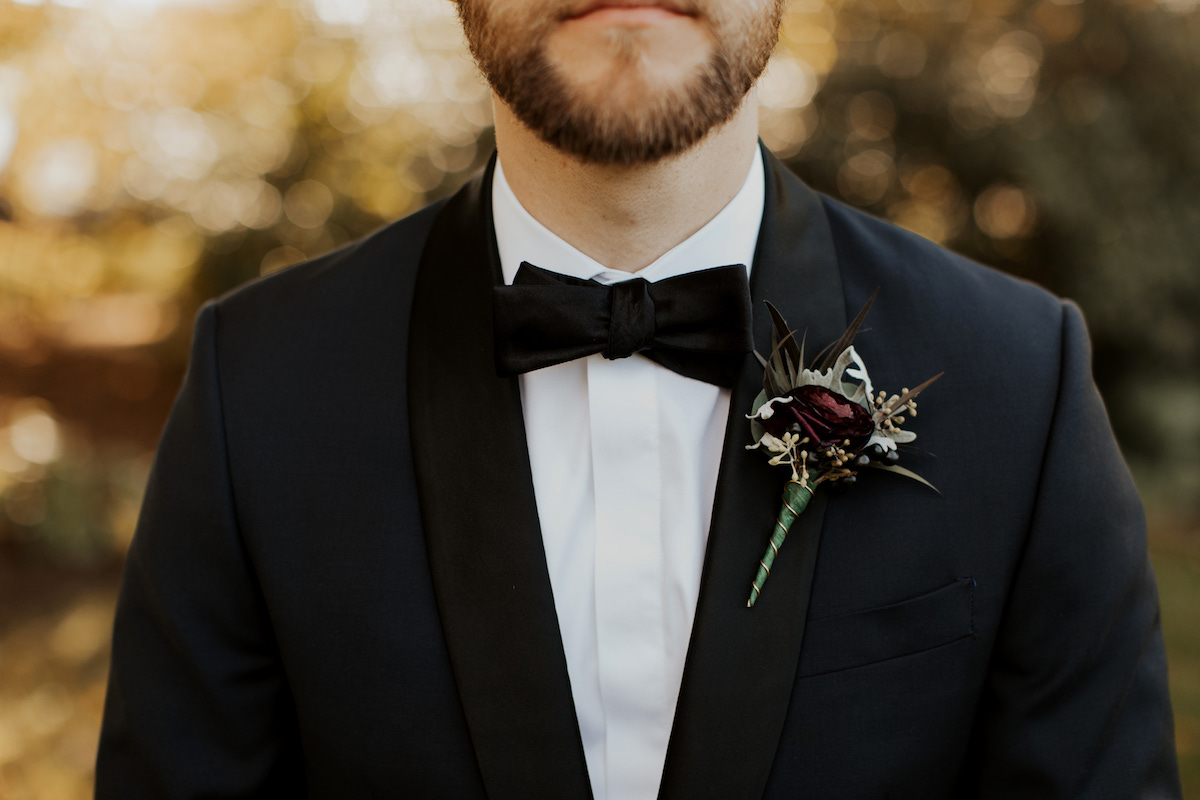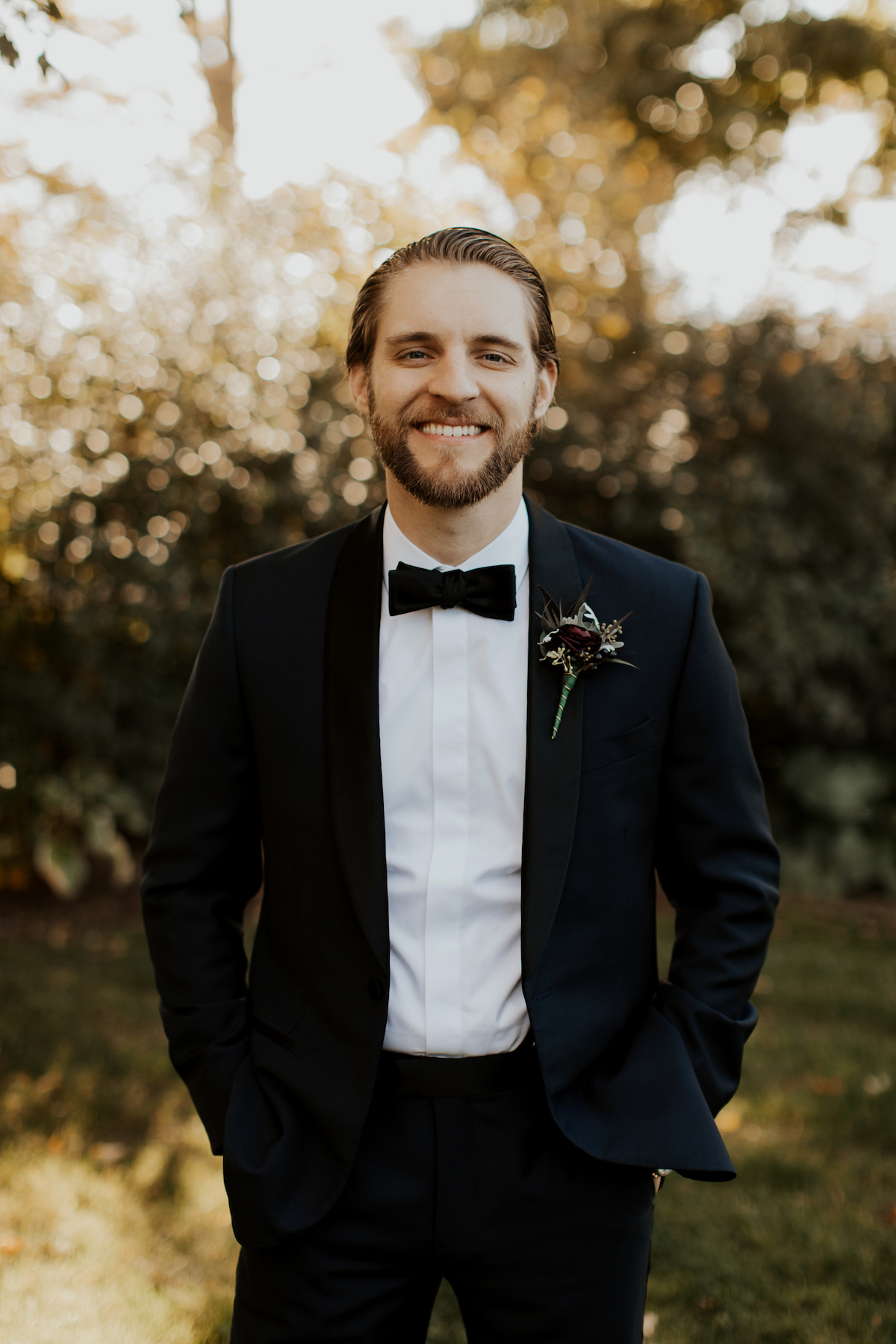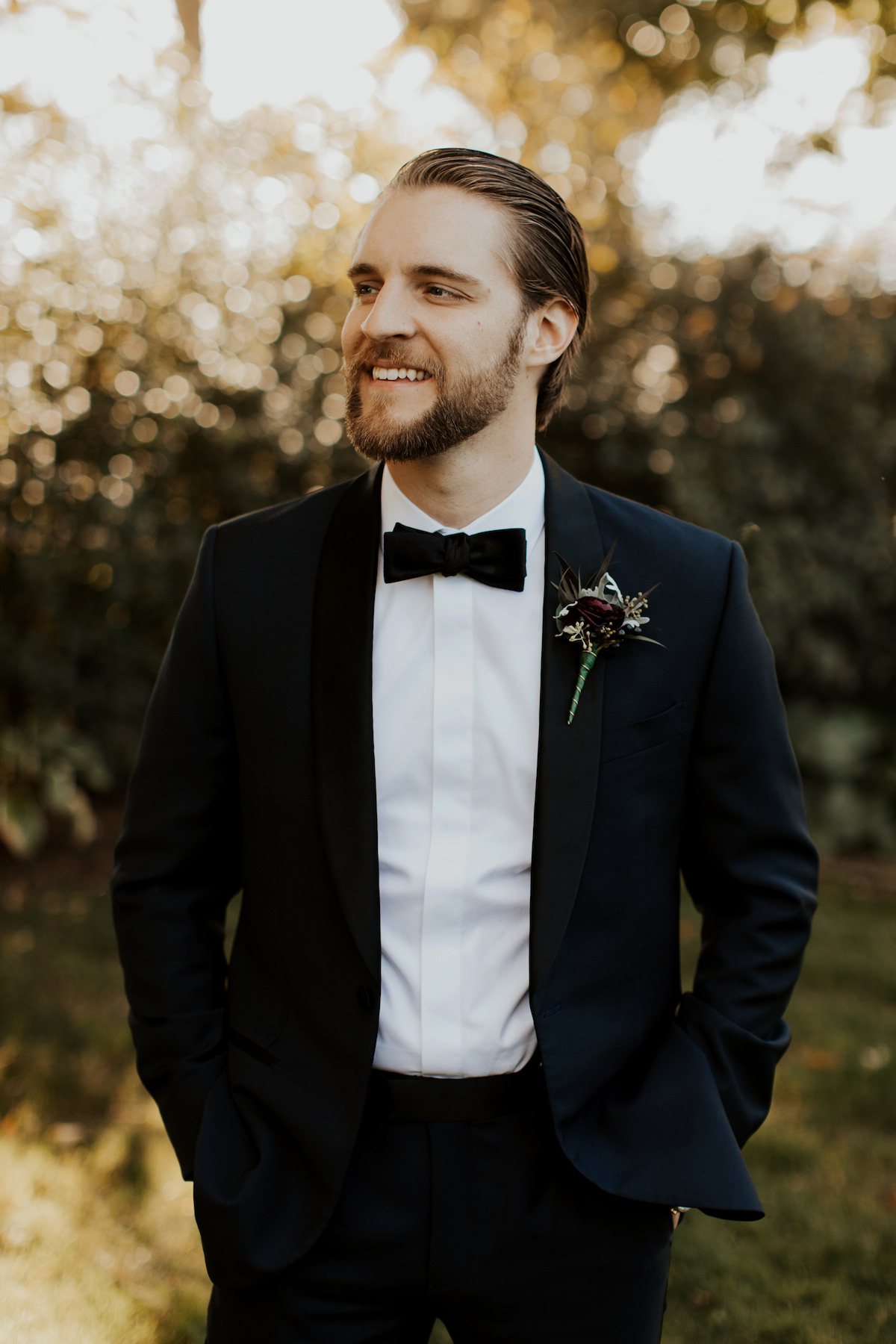 His groomsmen wore the same style tux, except in all-black. You'll get to see photos of them tomorrow when I reveal our ceremony and bridal party pictures! Get ready because the guys were all reallyyyyyy feelin' themselves. I thought Nick looked particularly handsome and dashing 🙂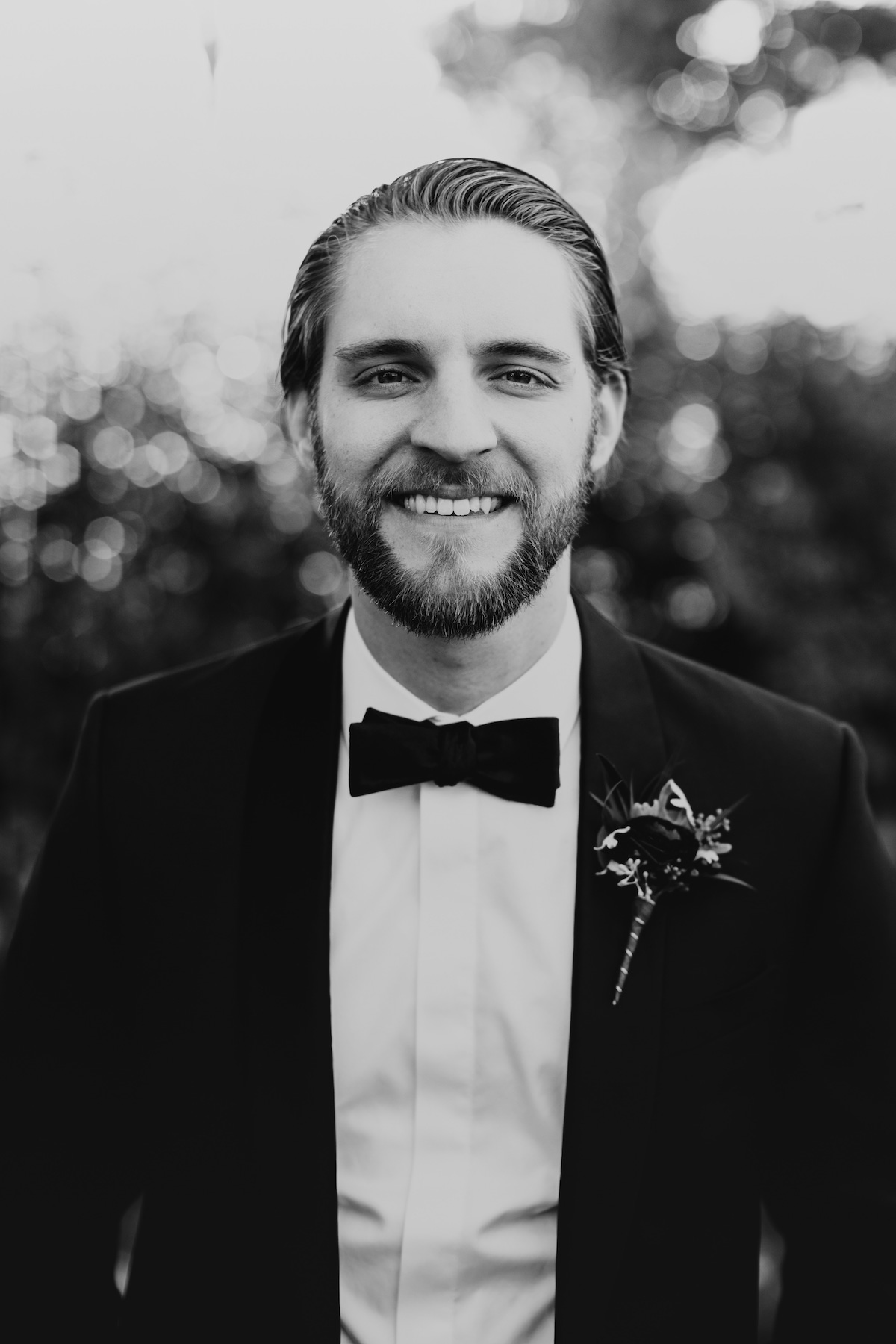 Now for our first look! I'm so happy with how these portraits turned out 🙂 I hope you love them as much as we do!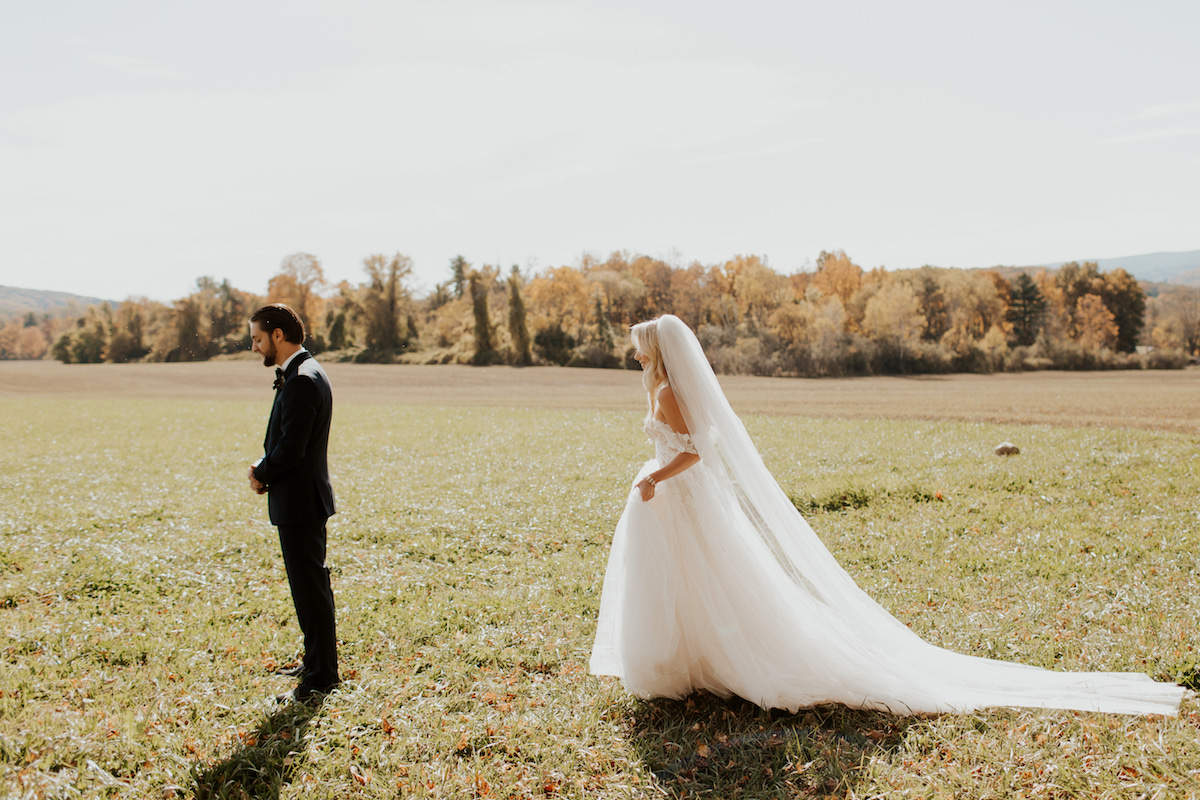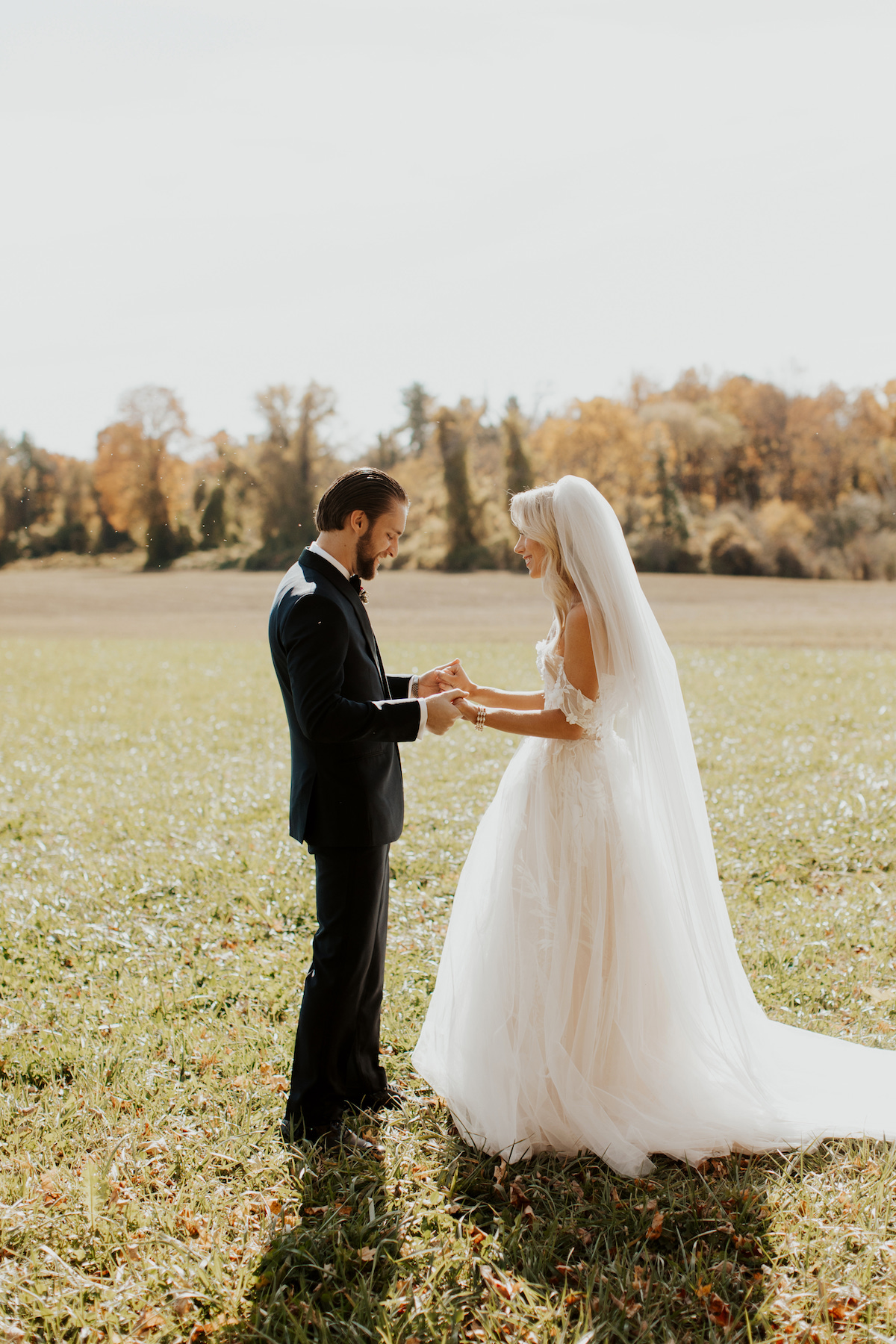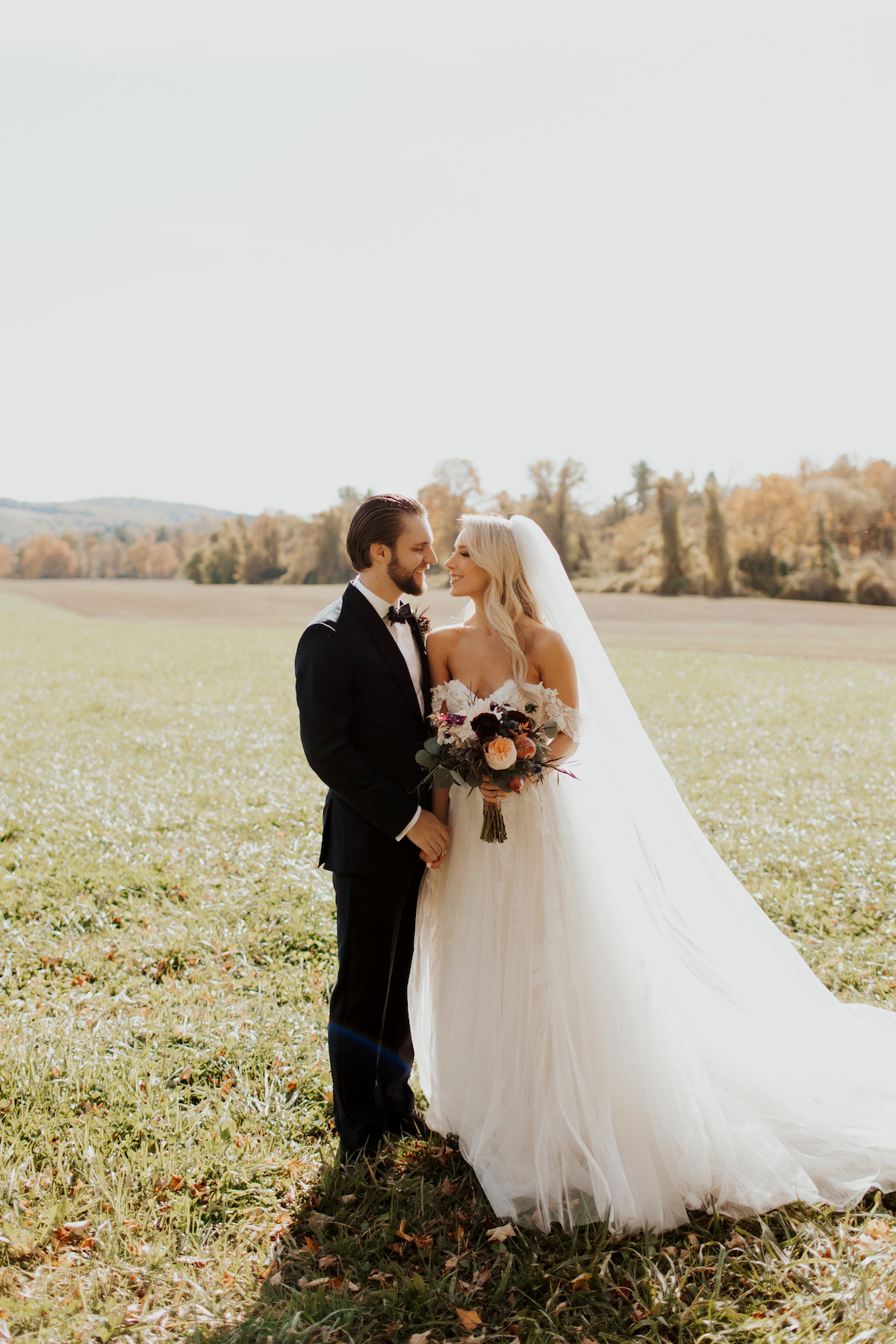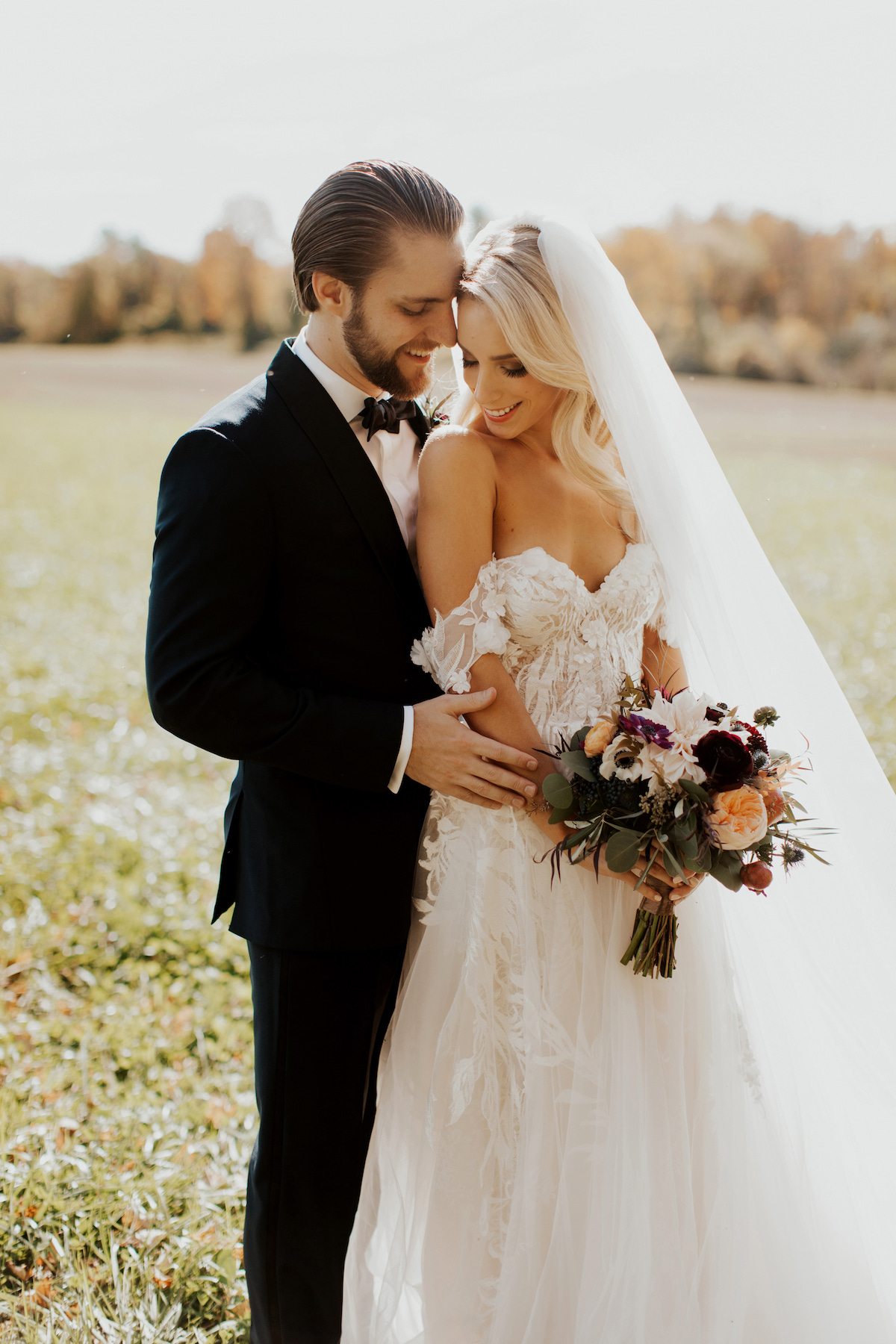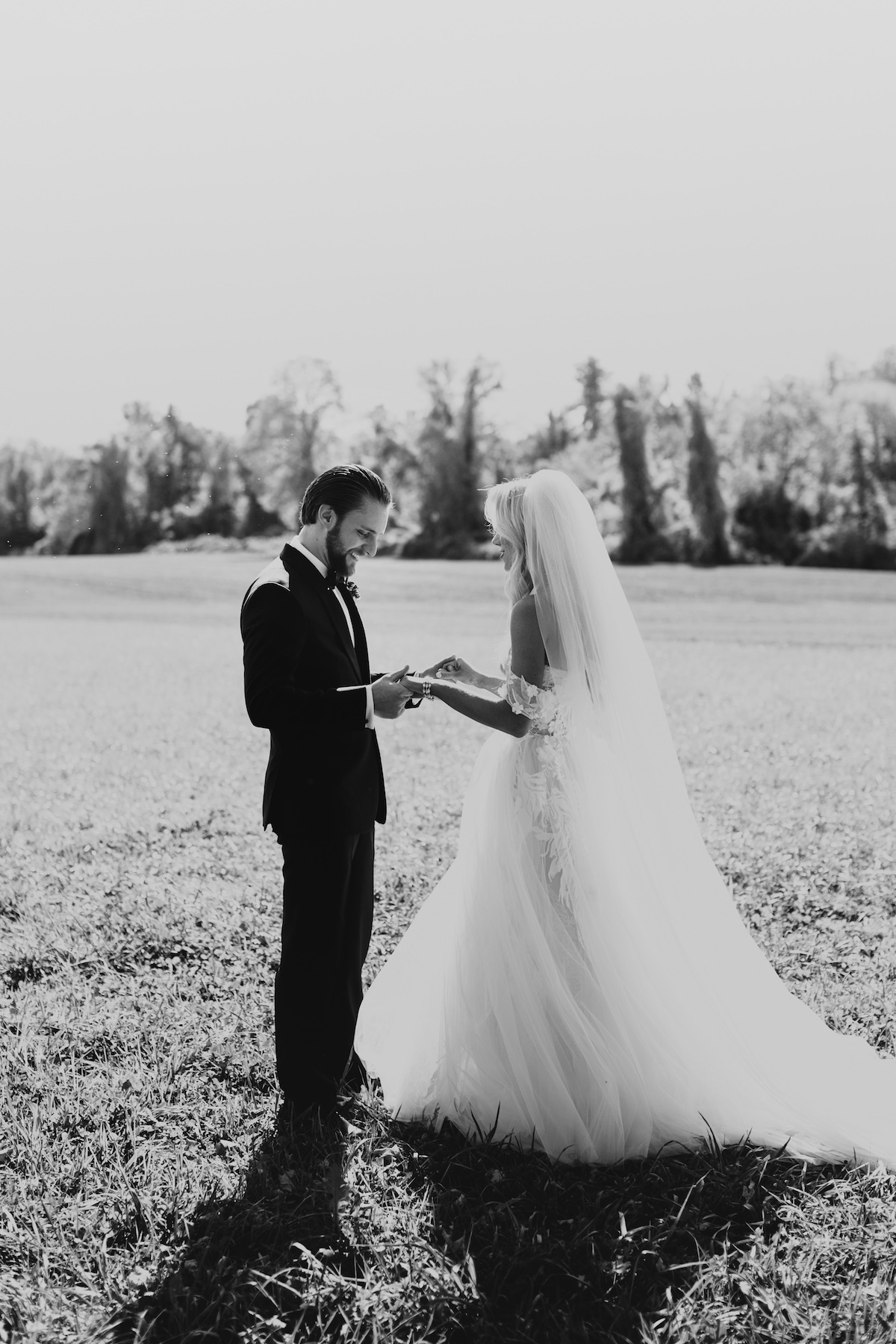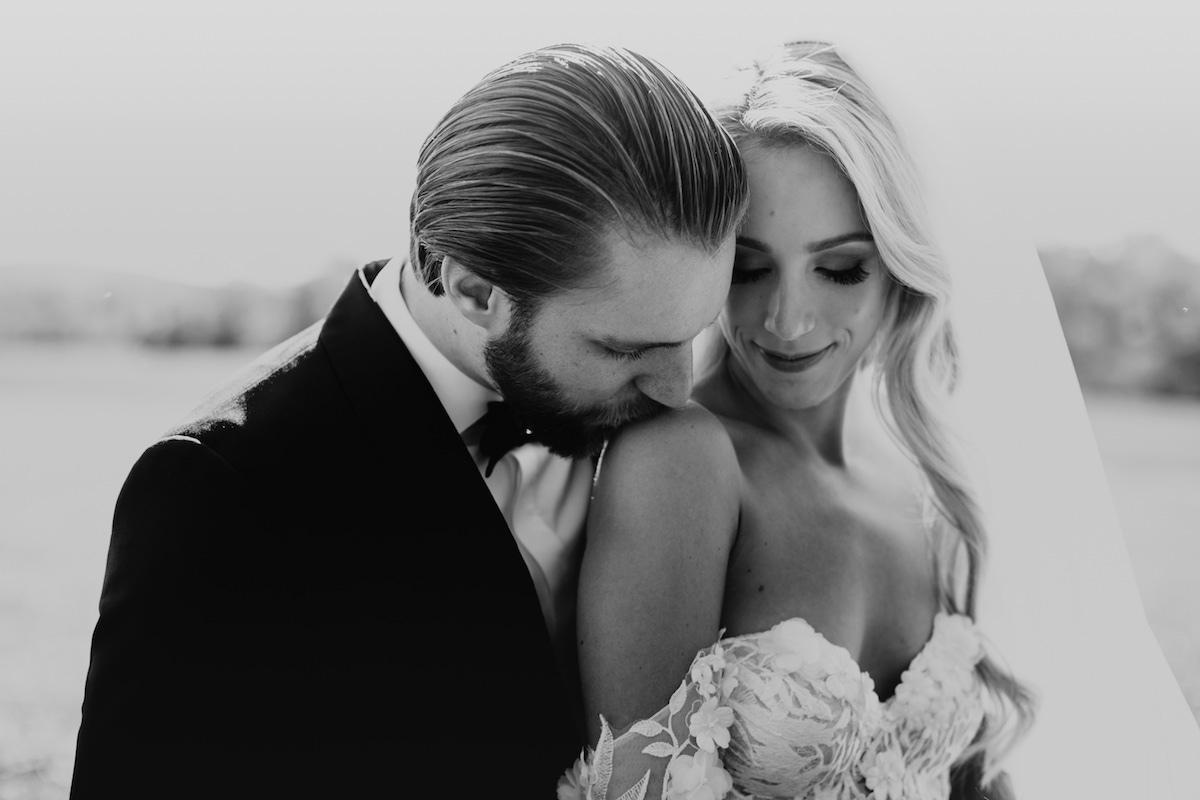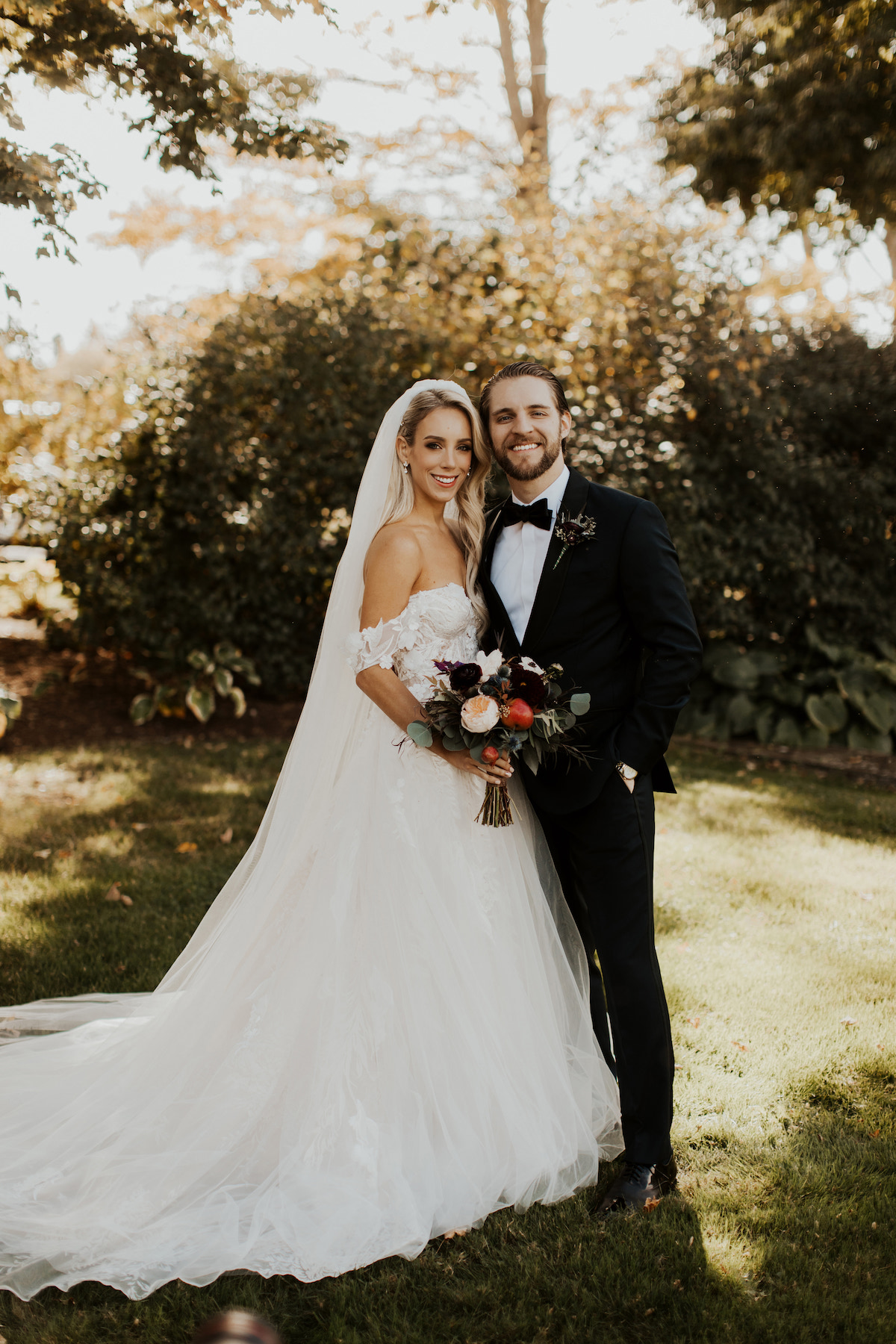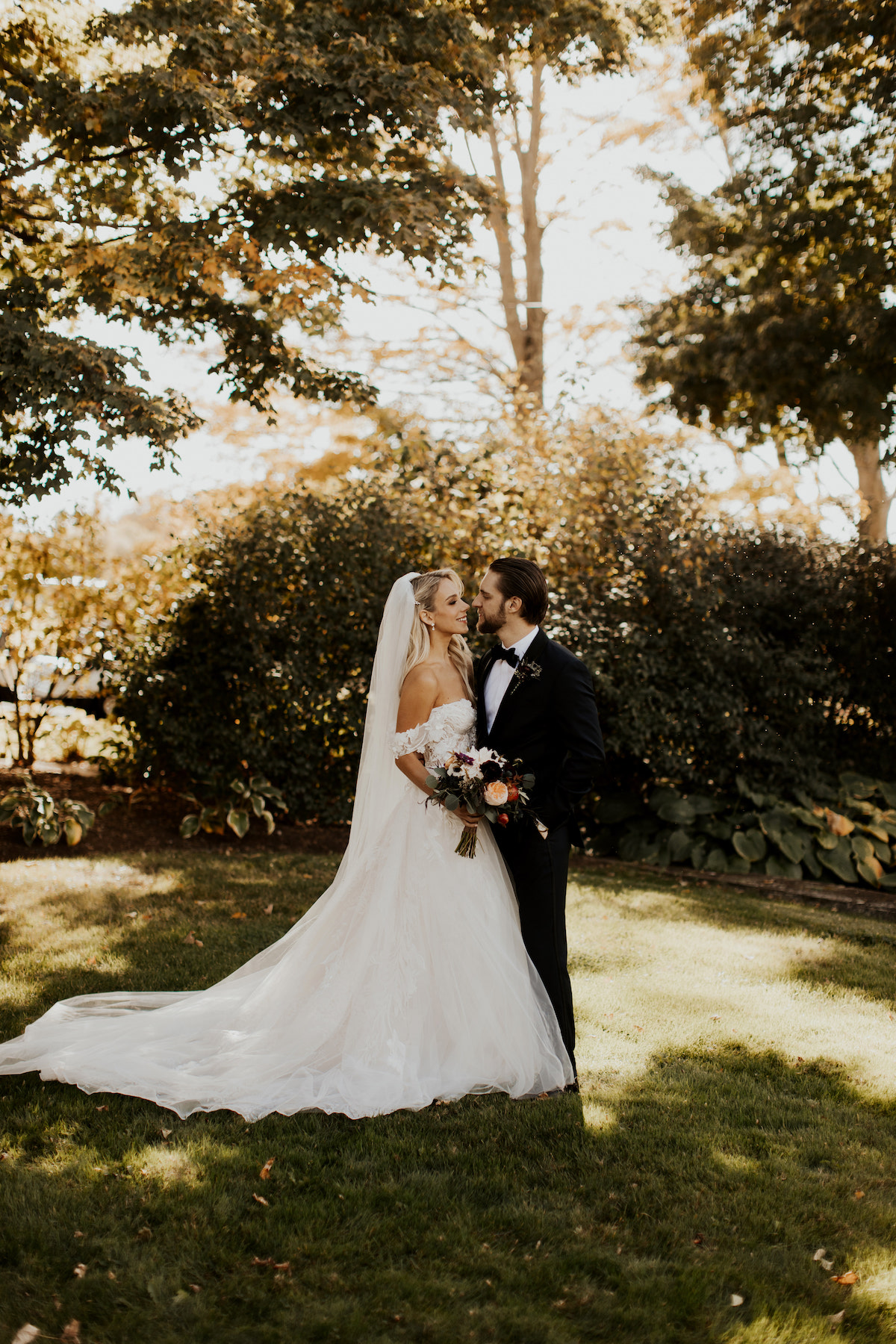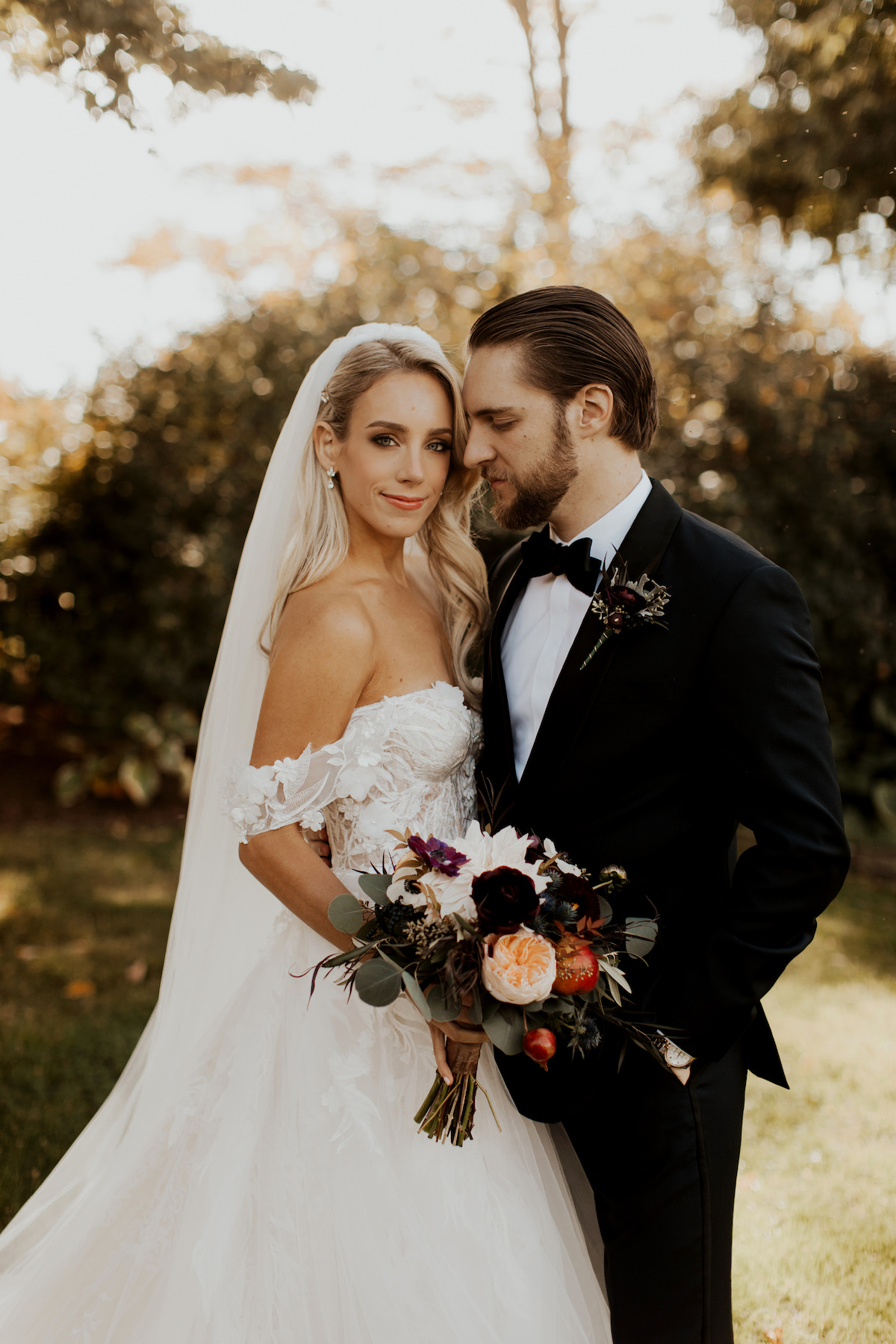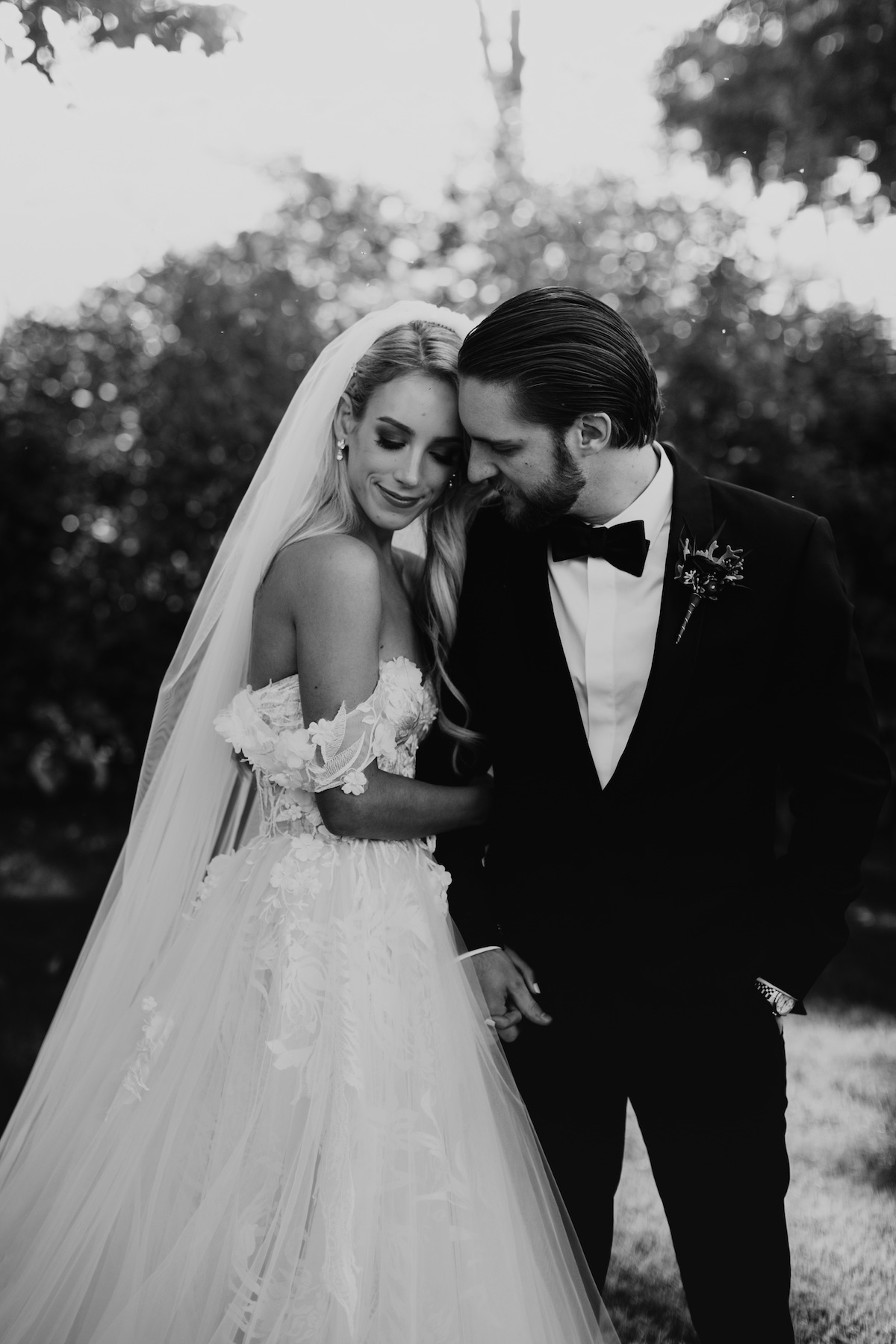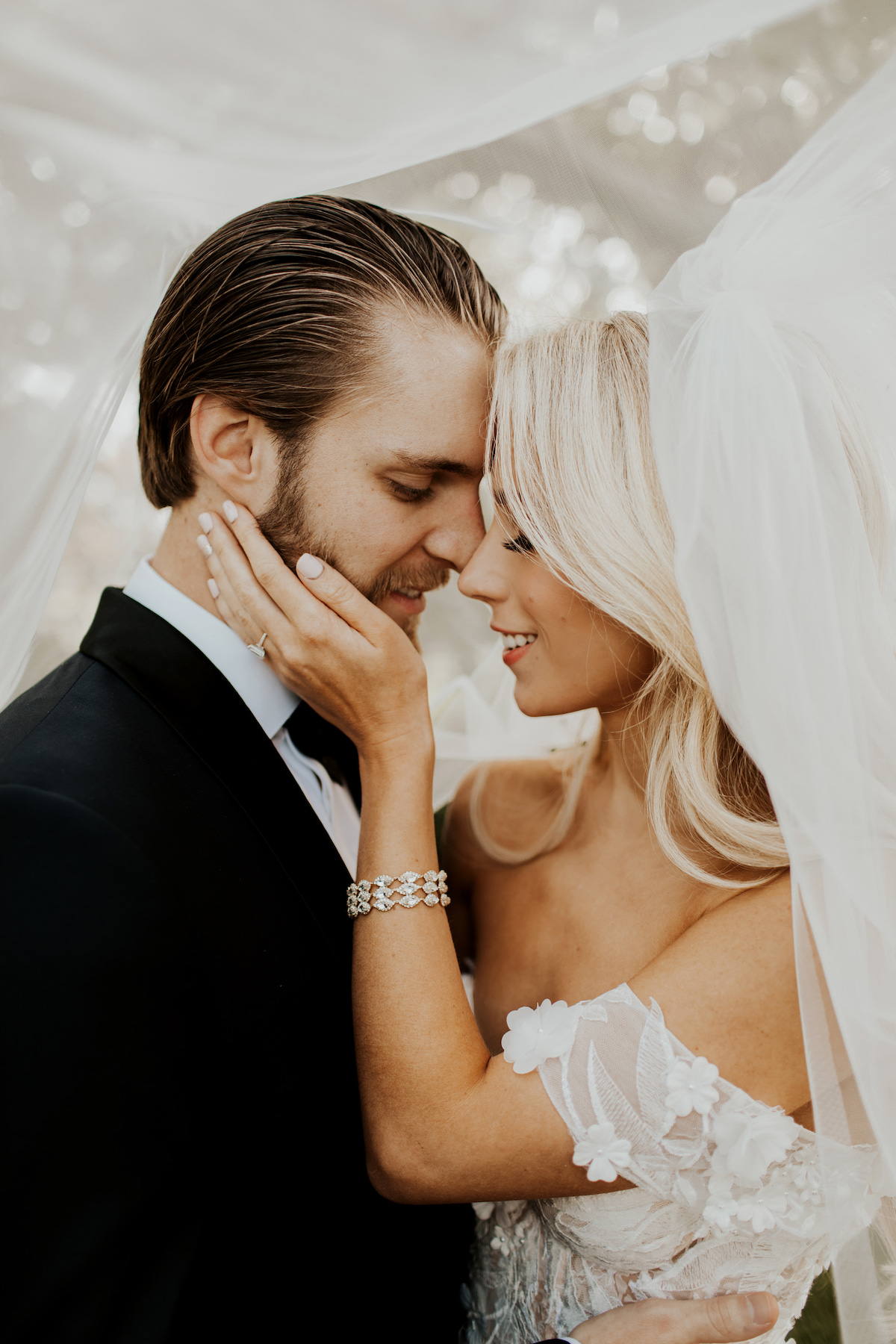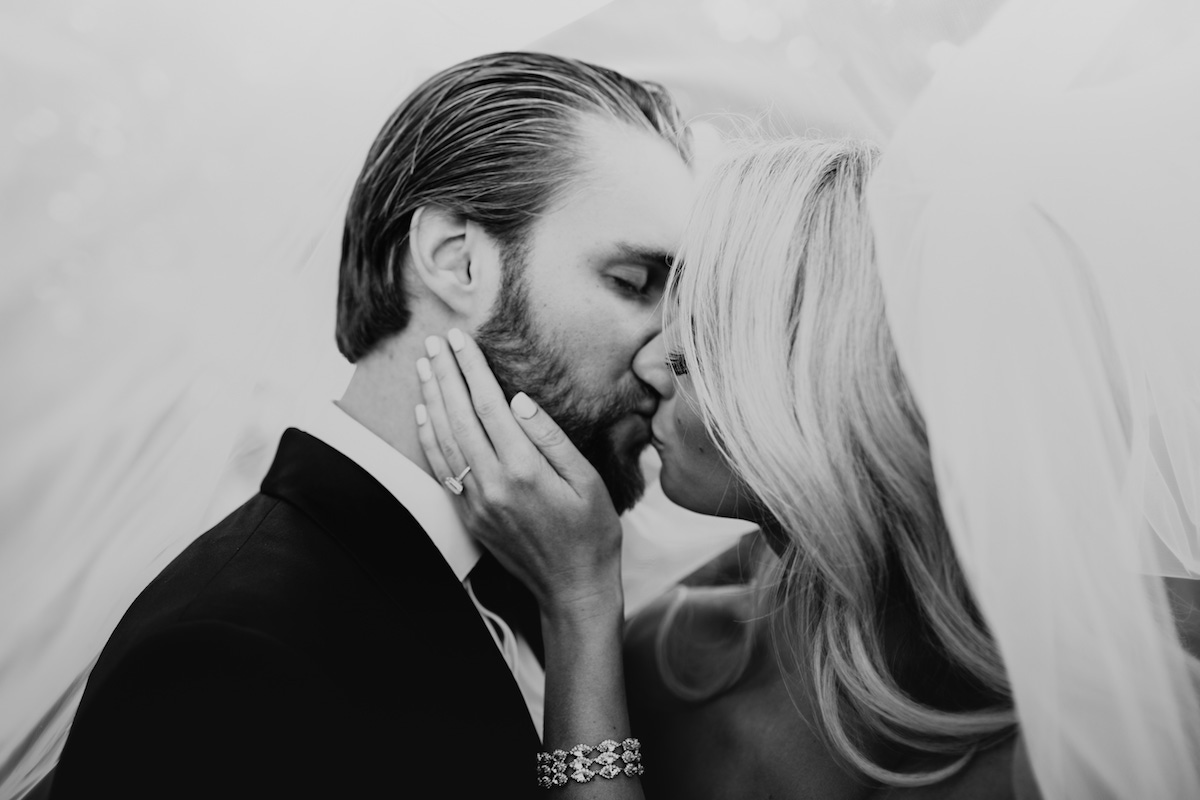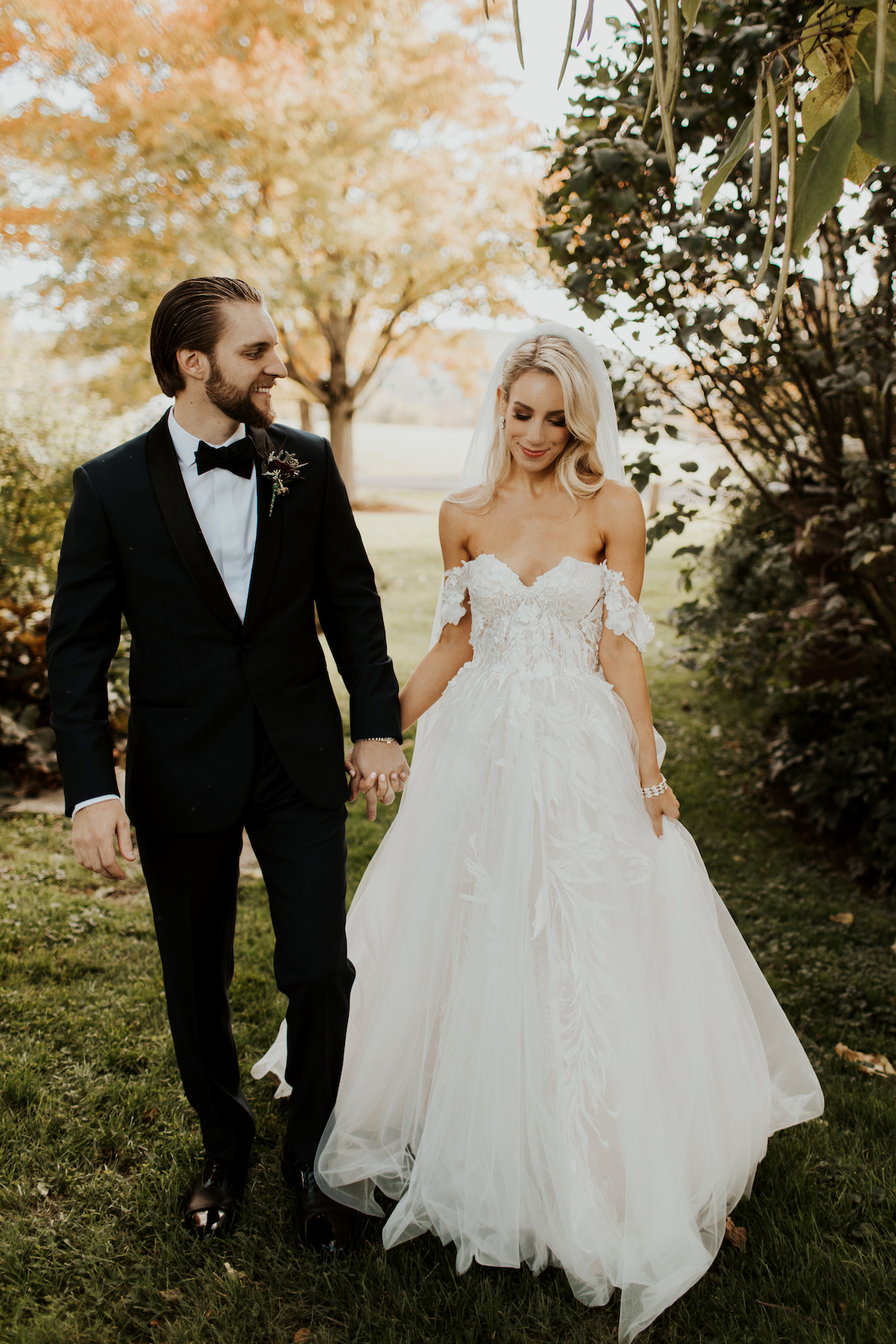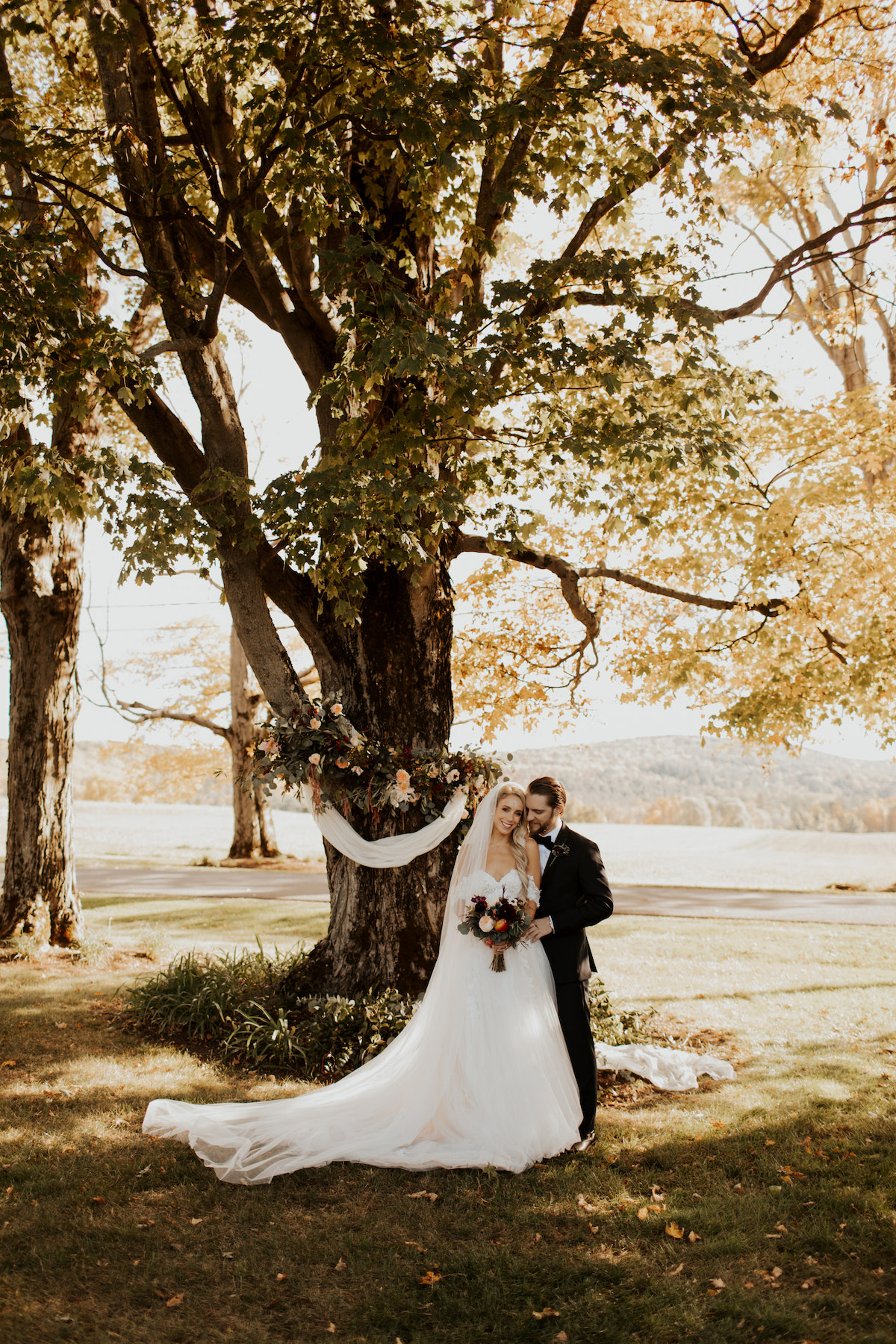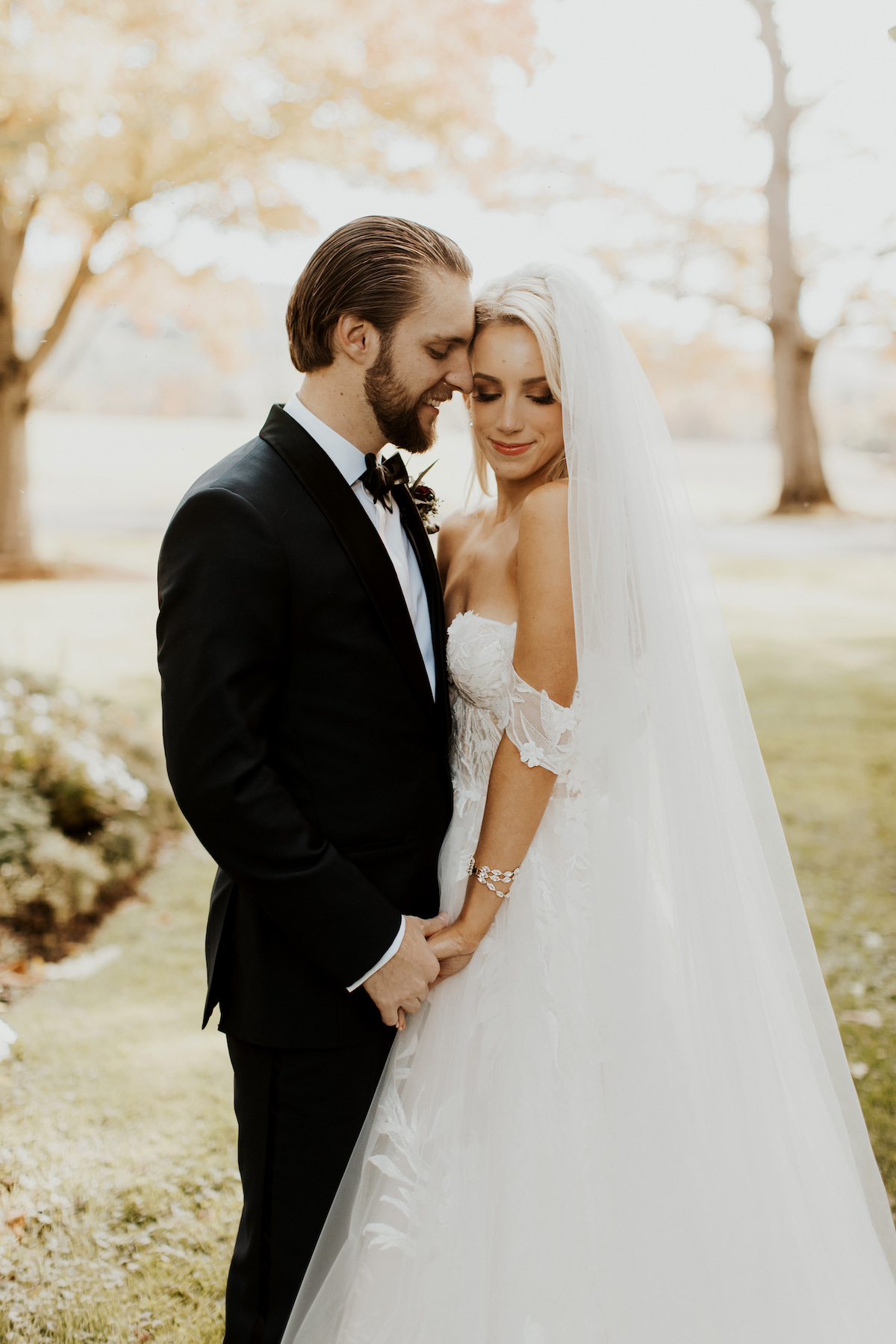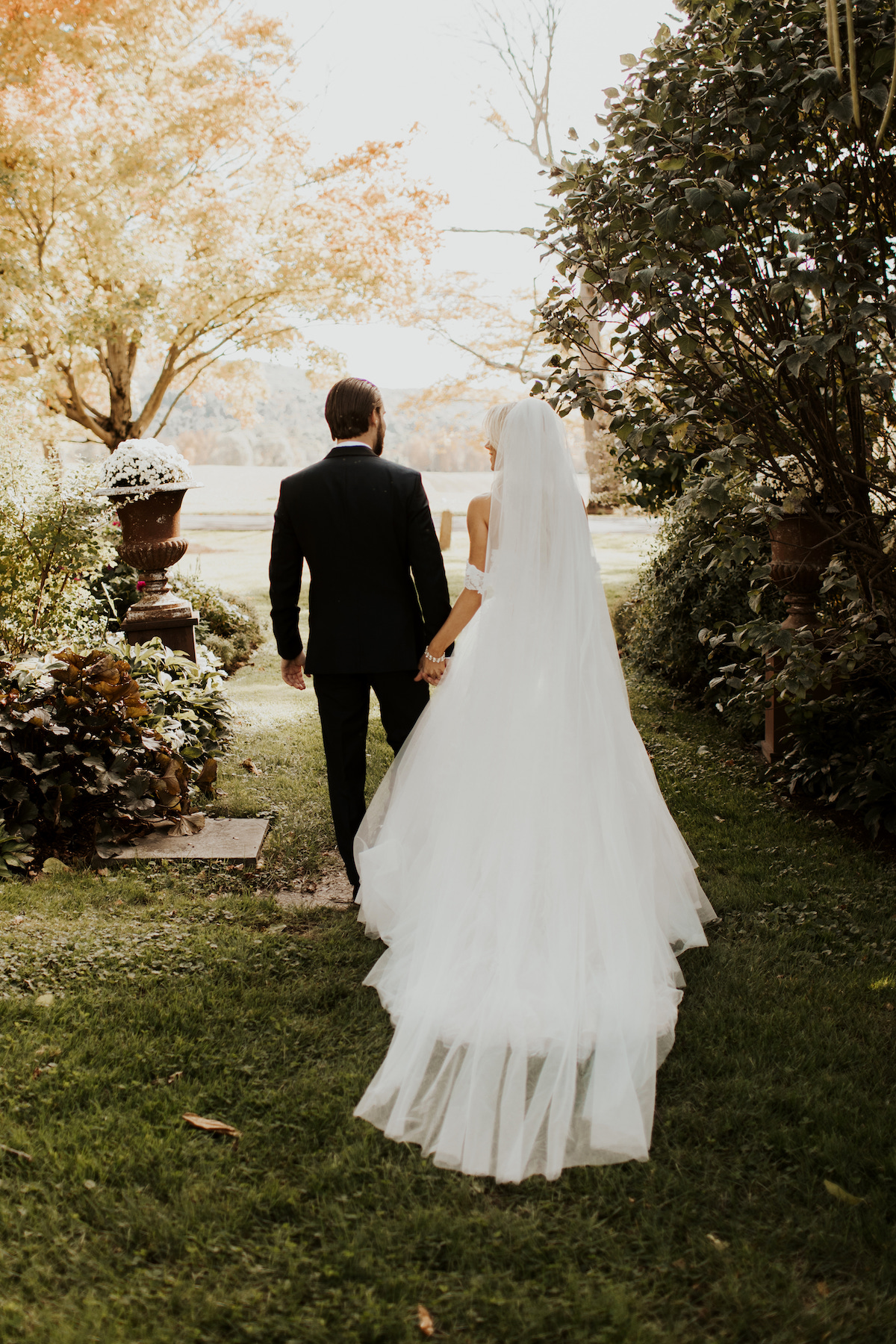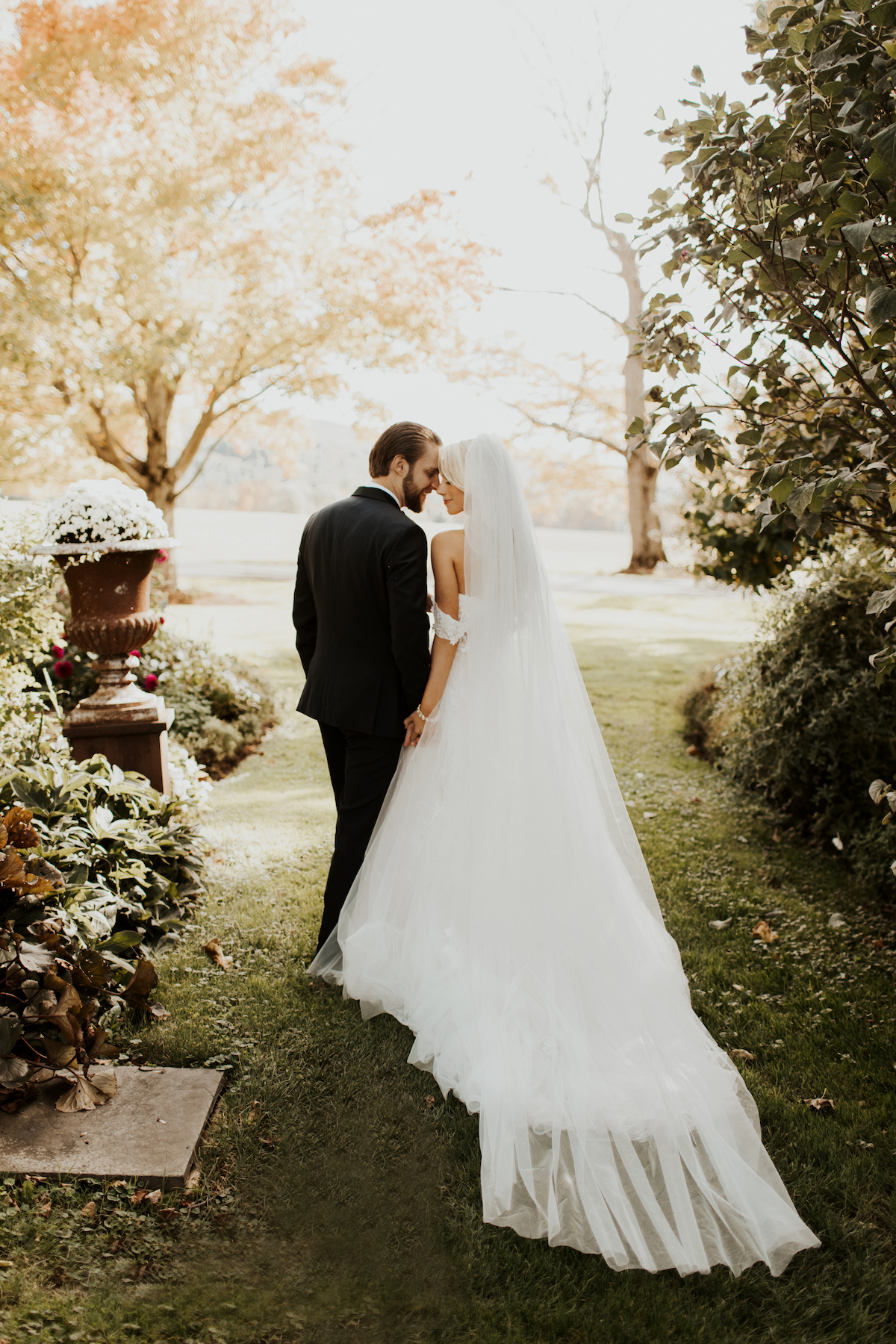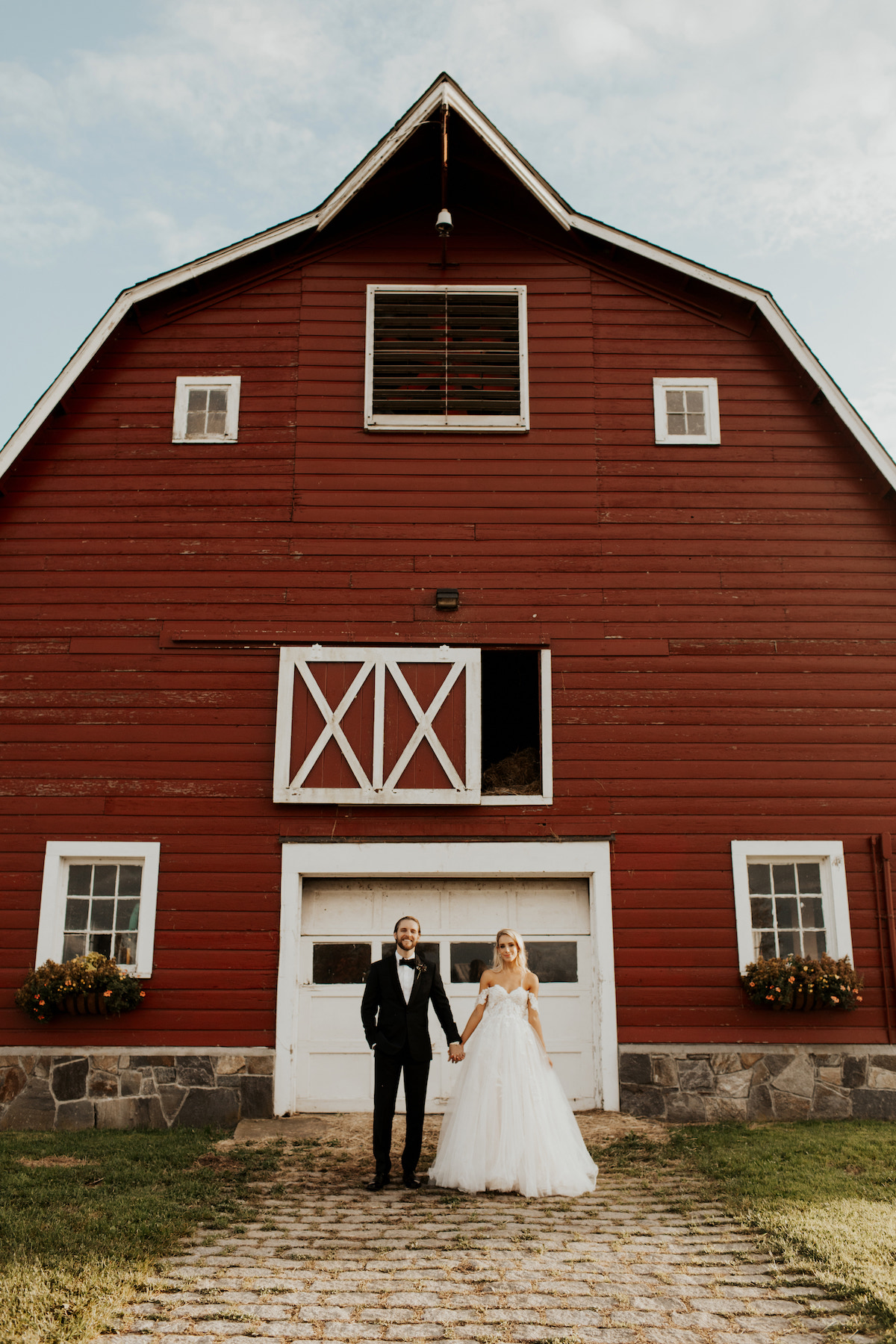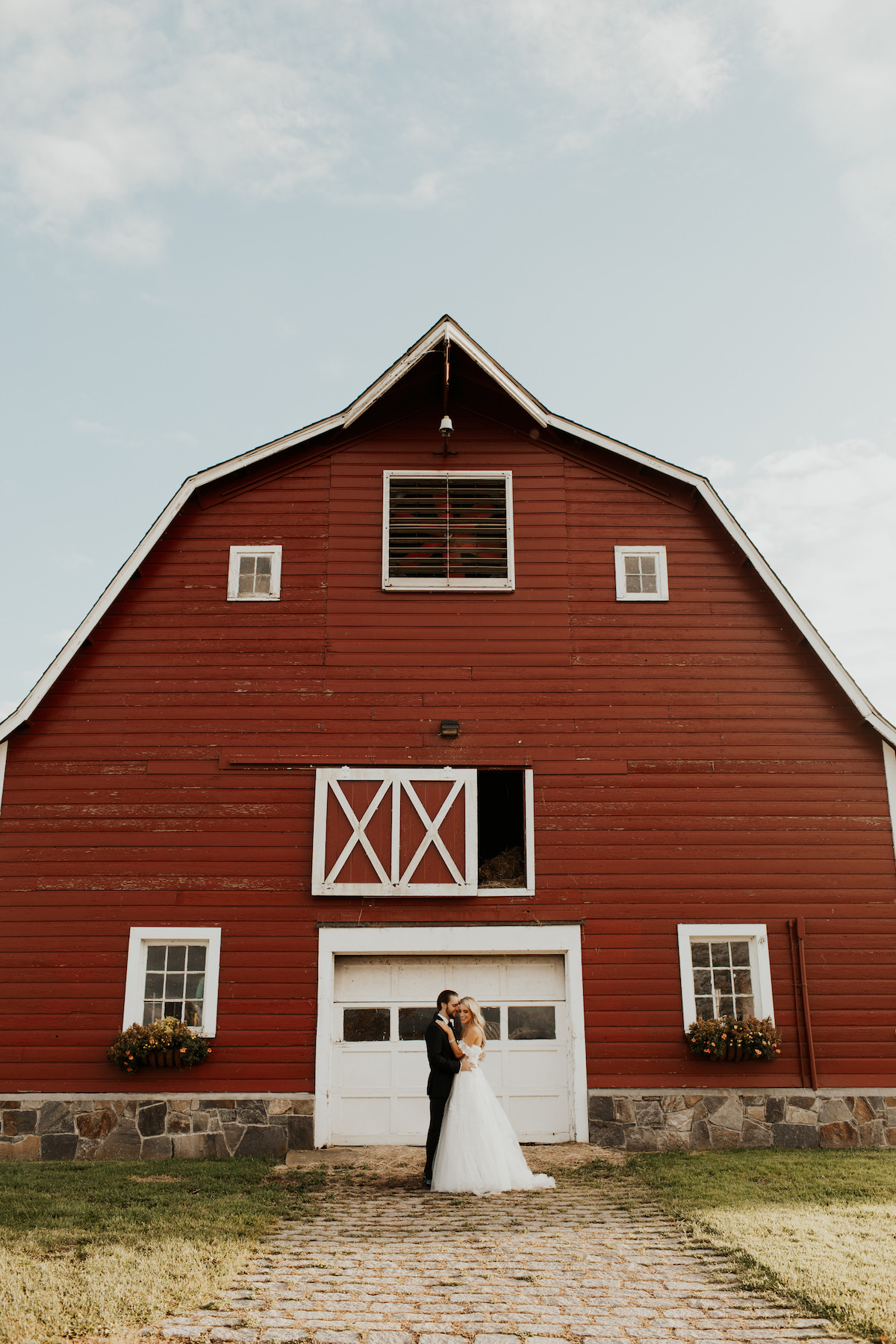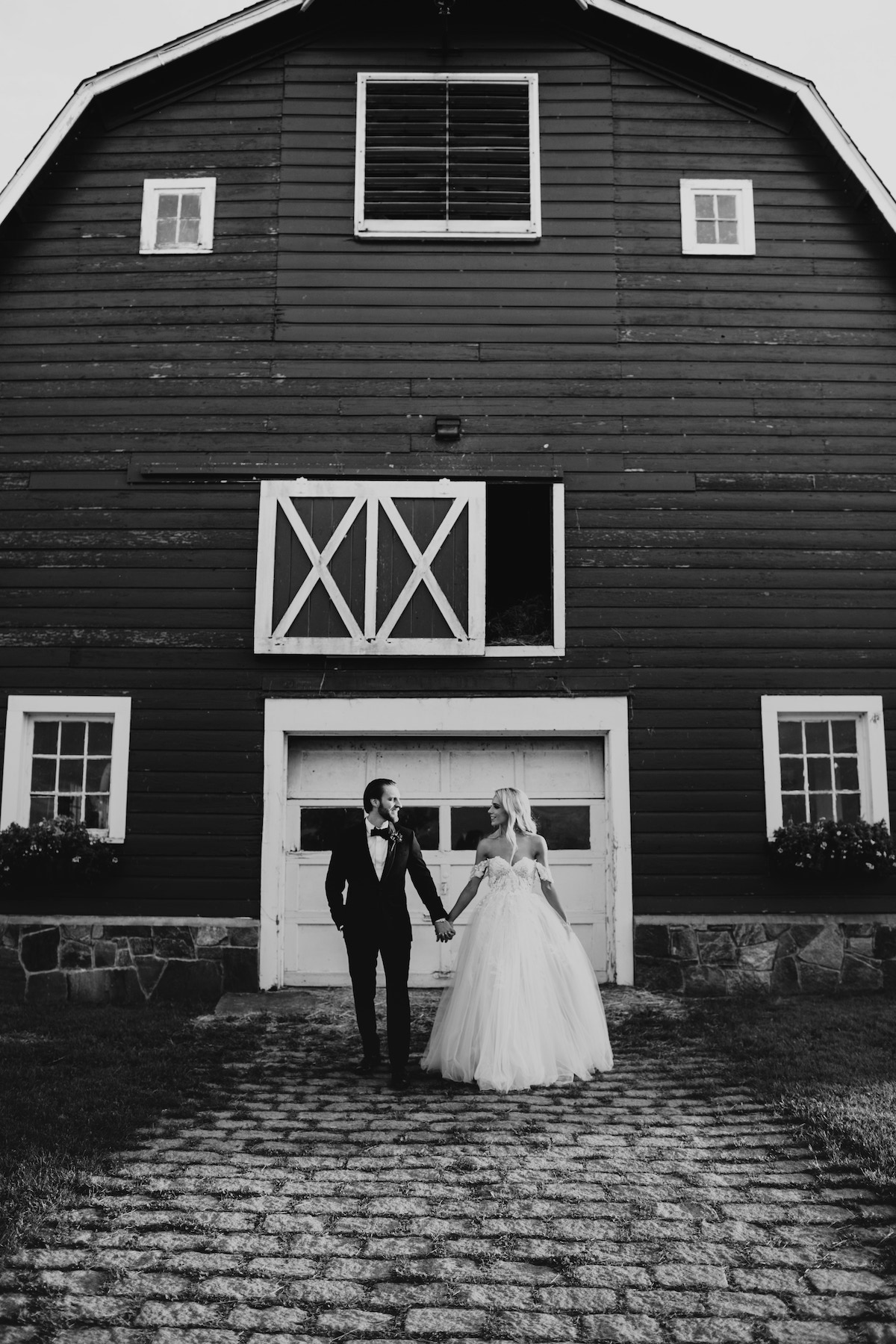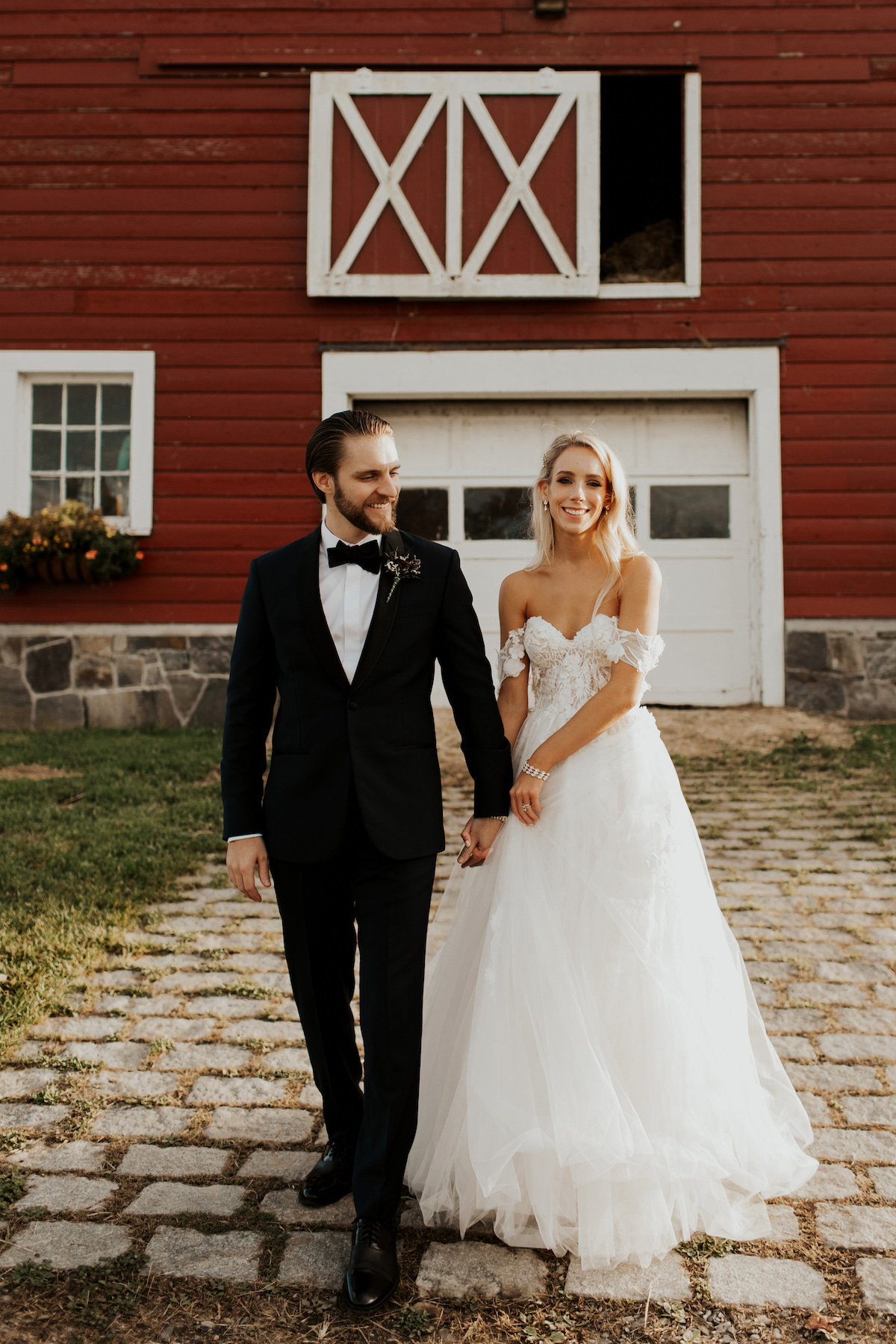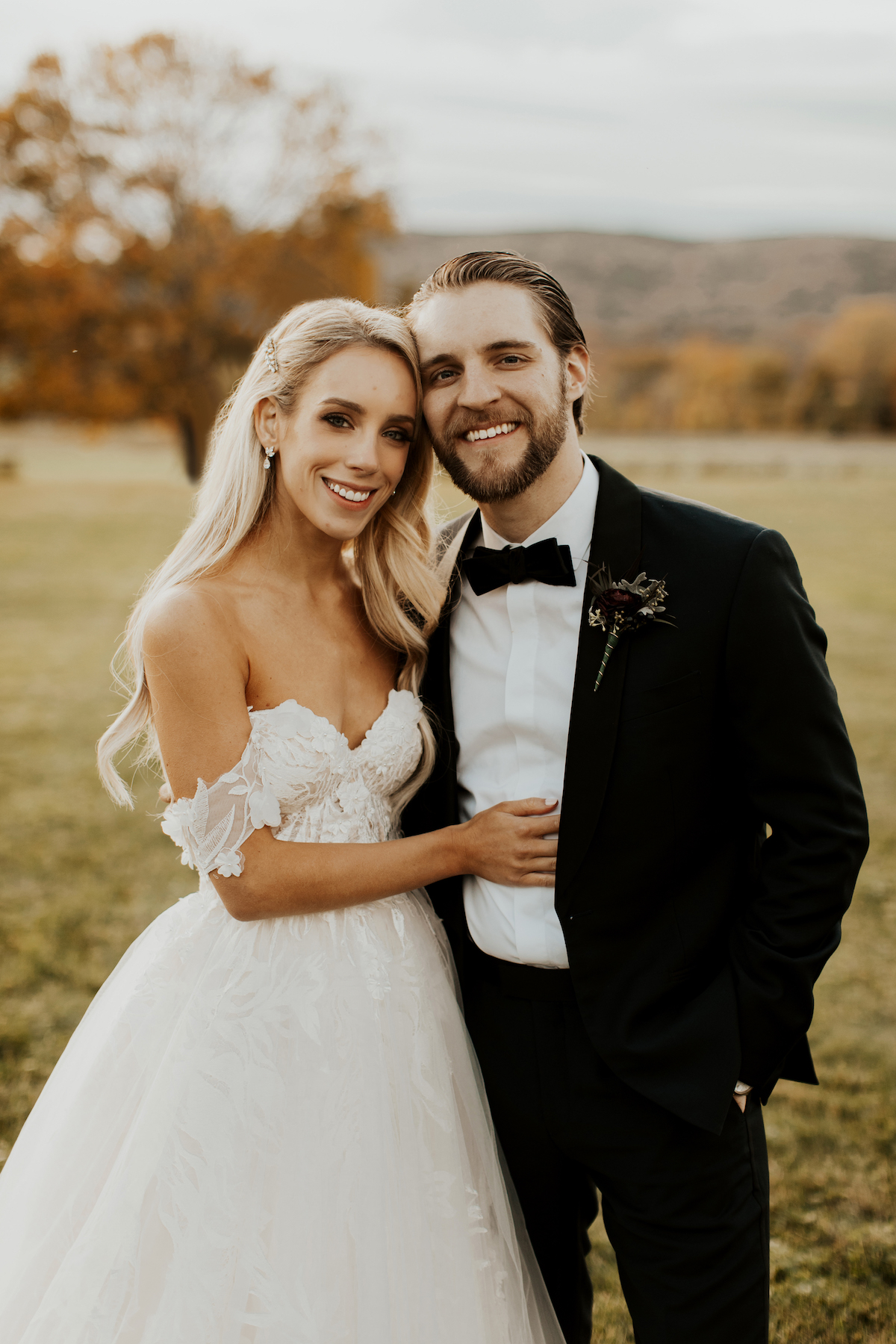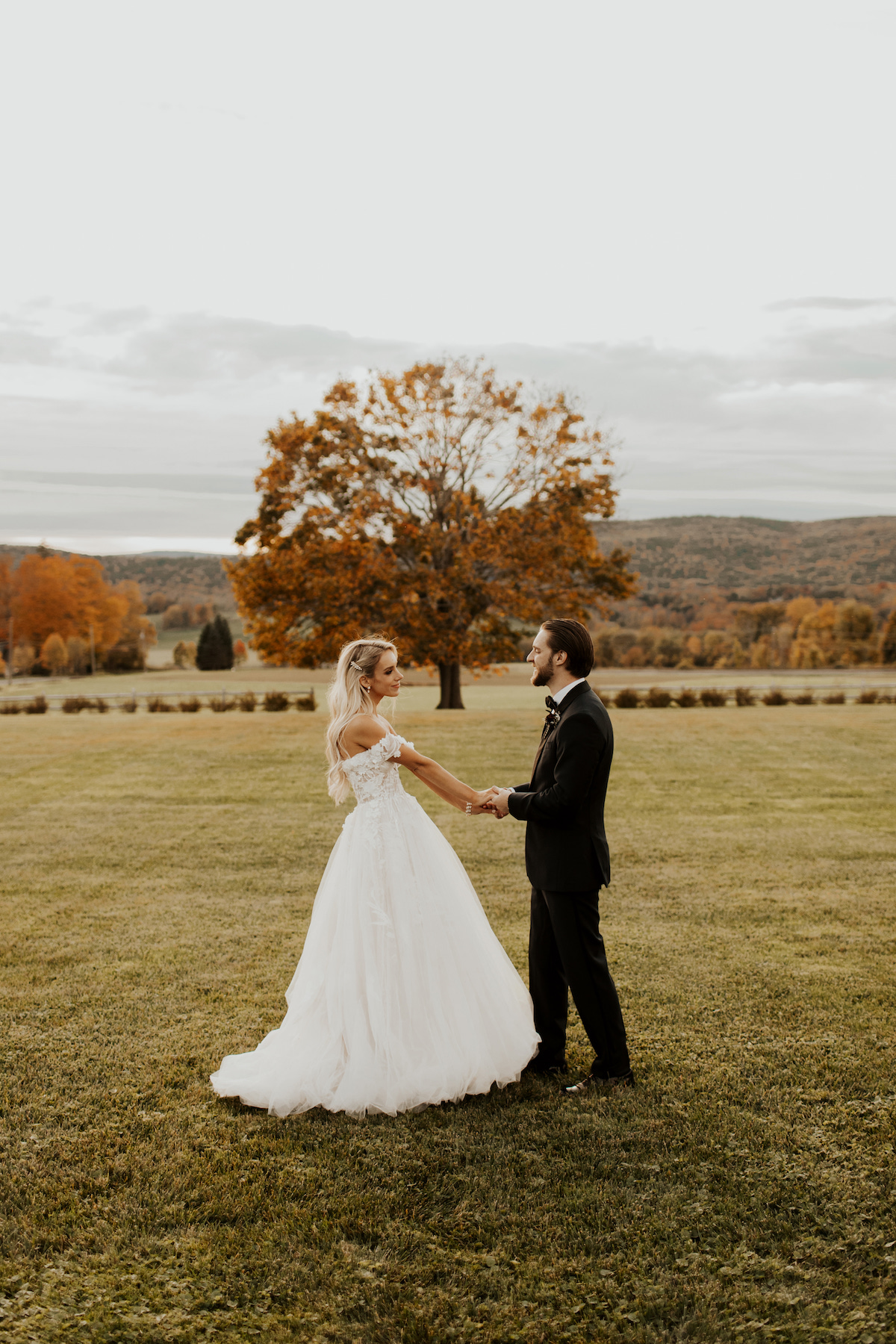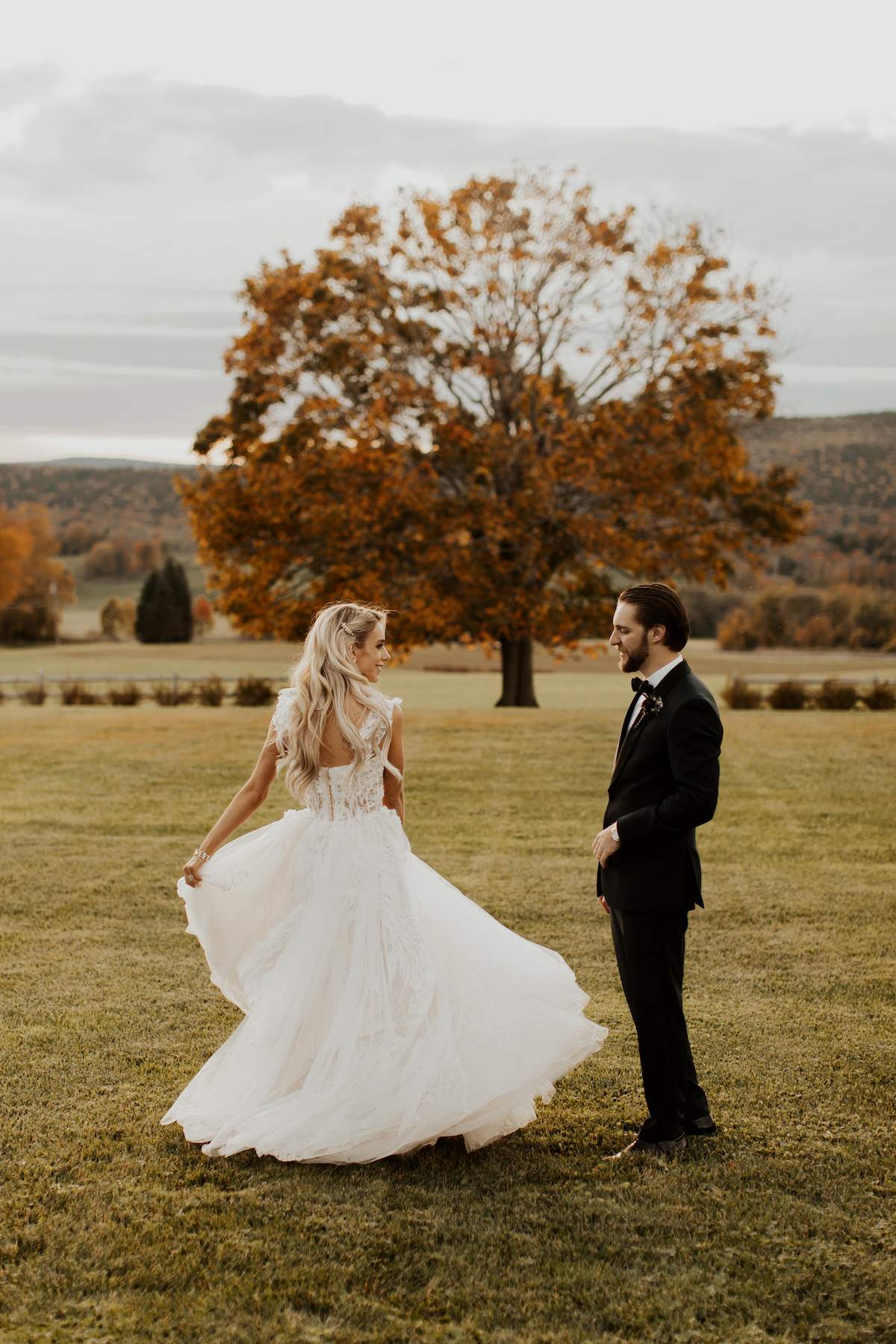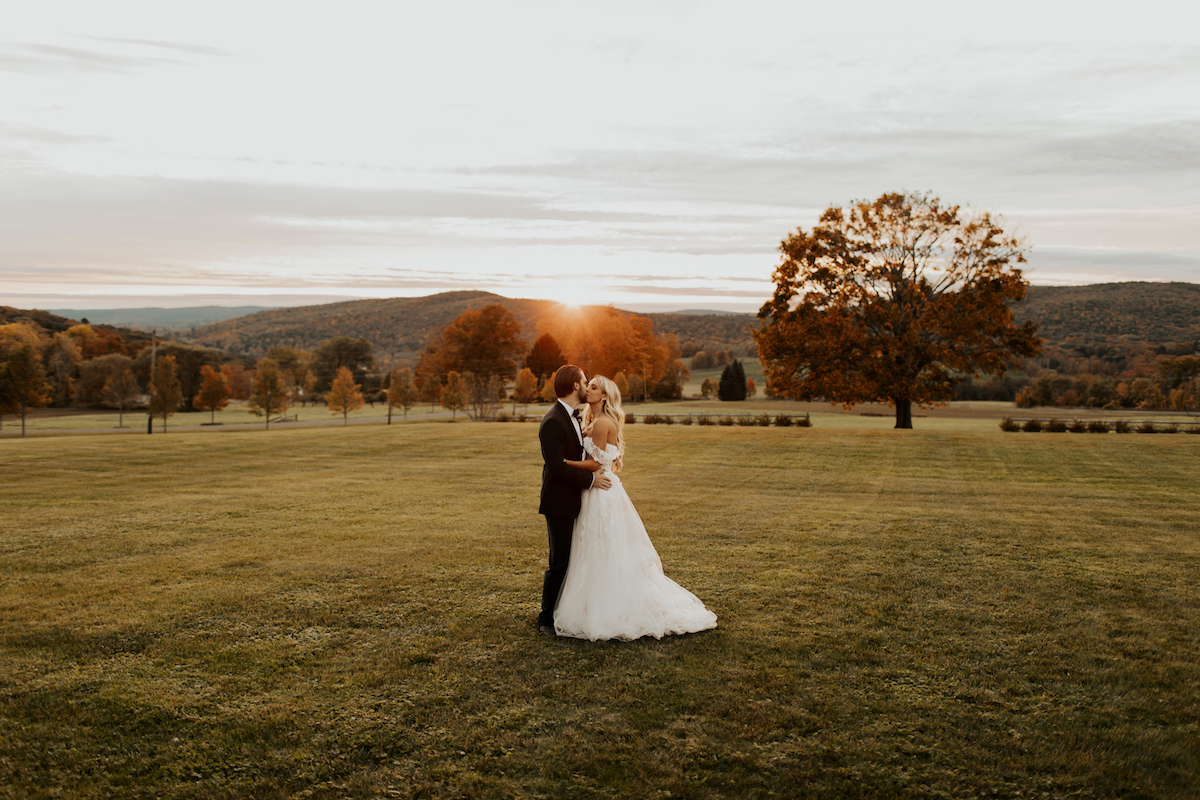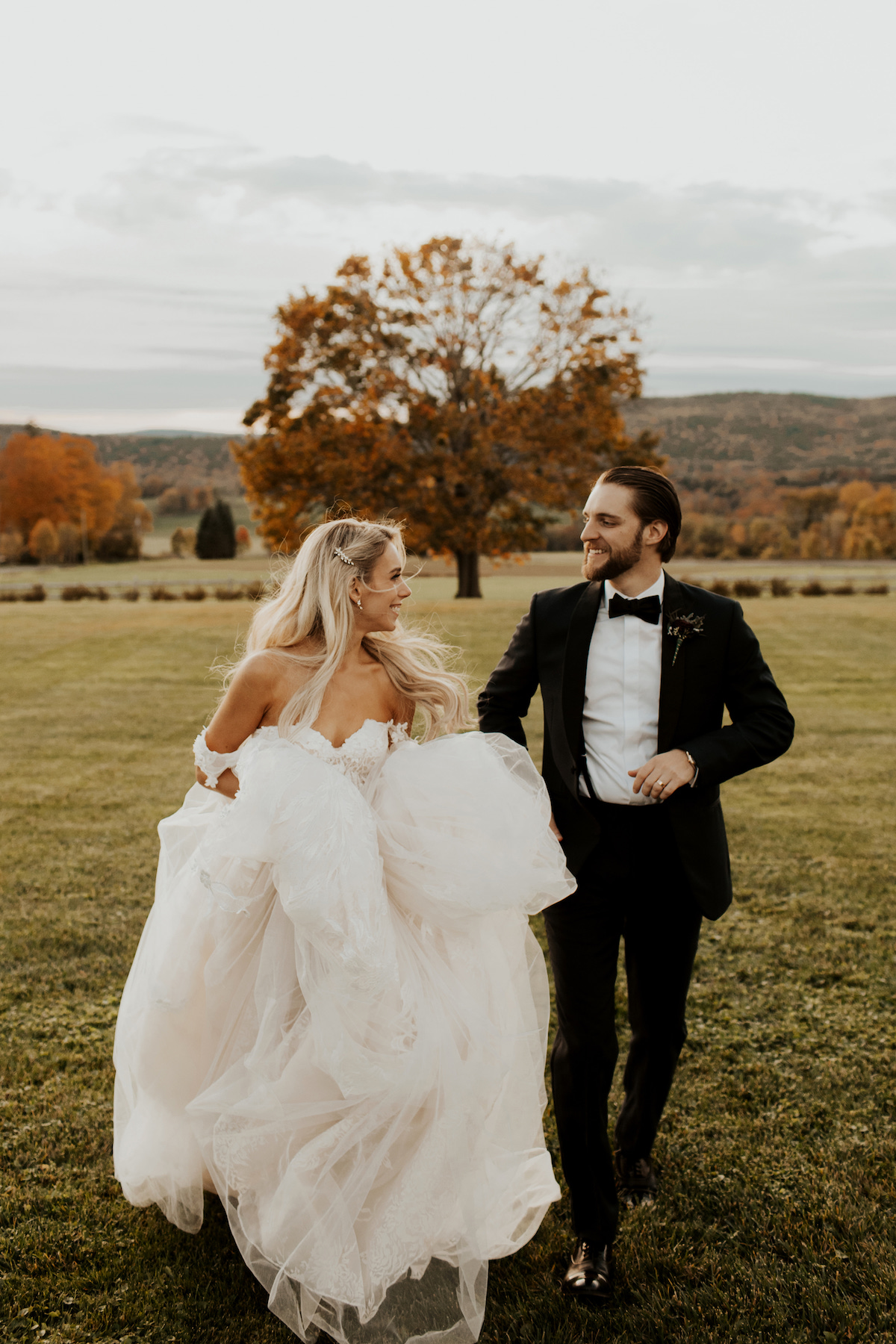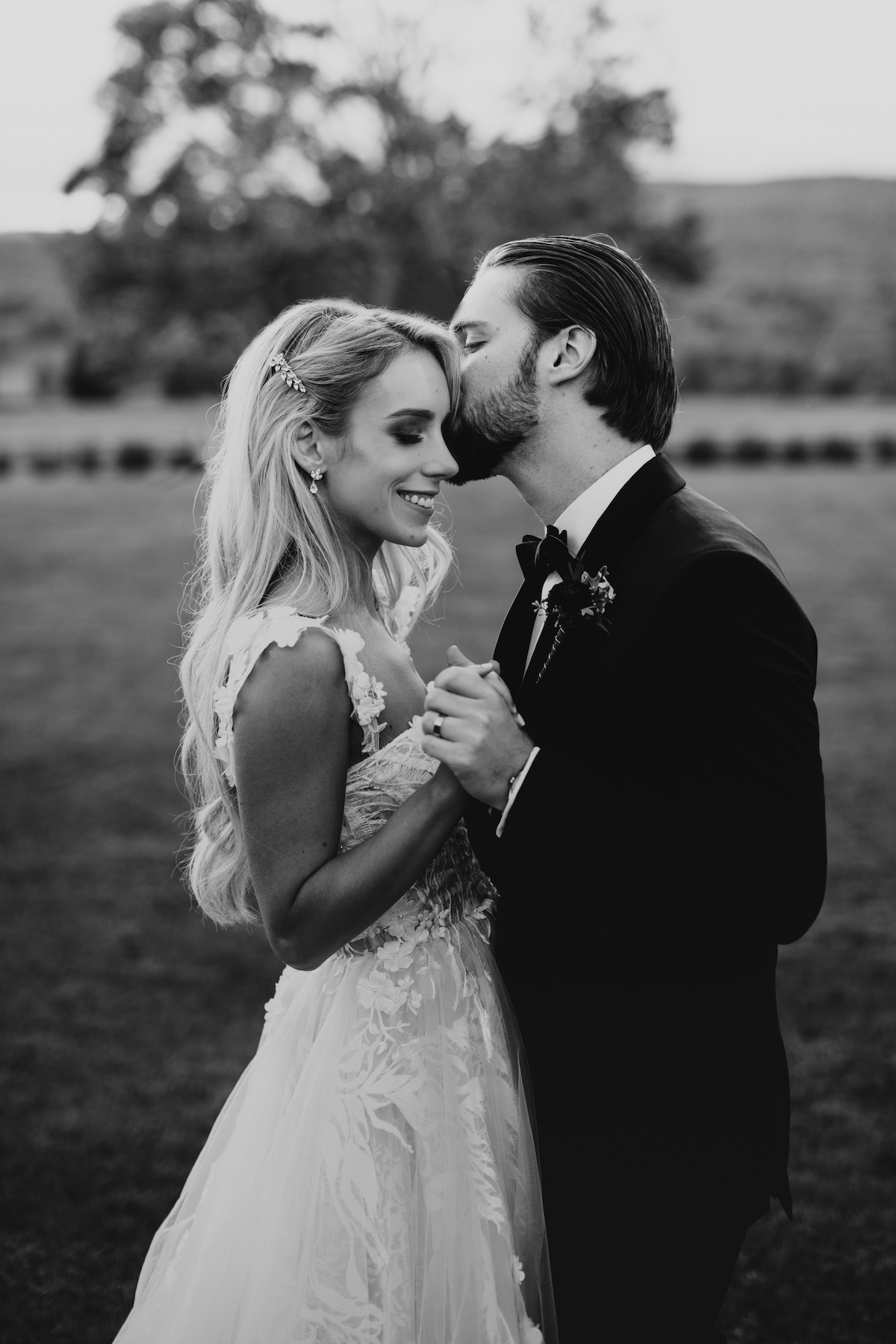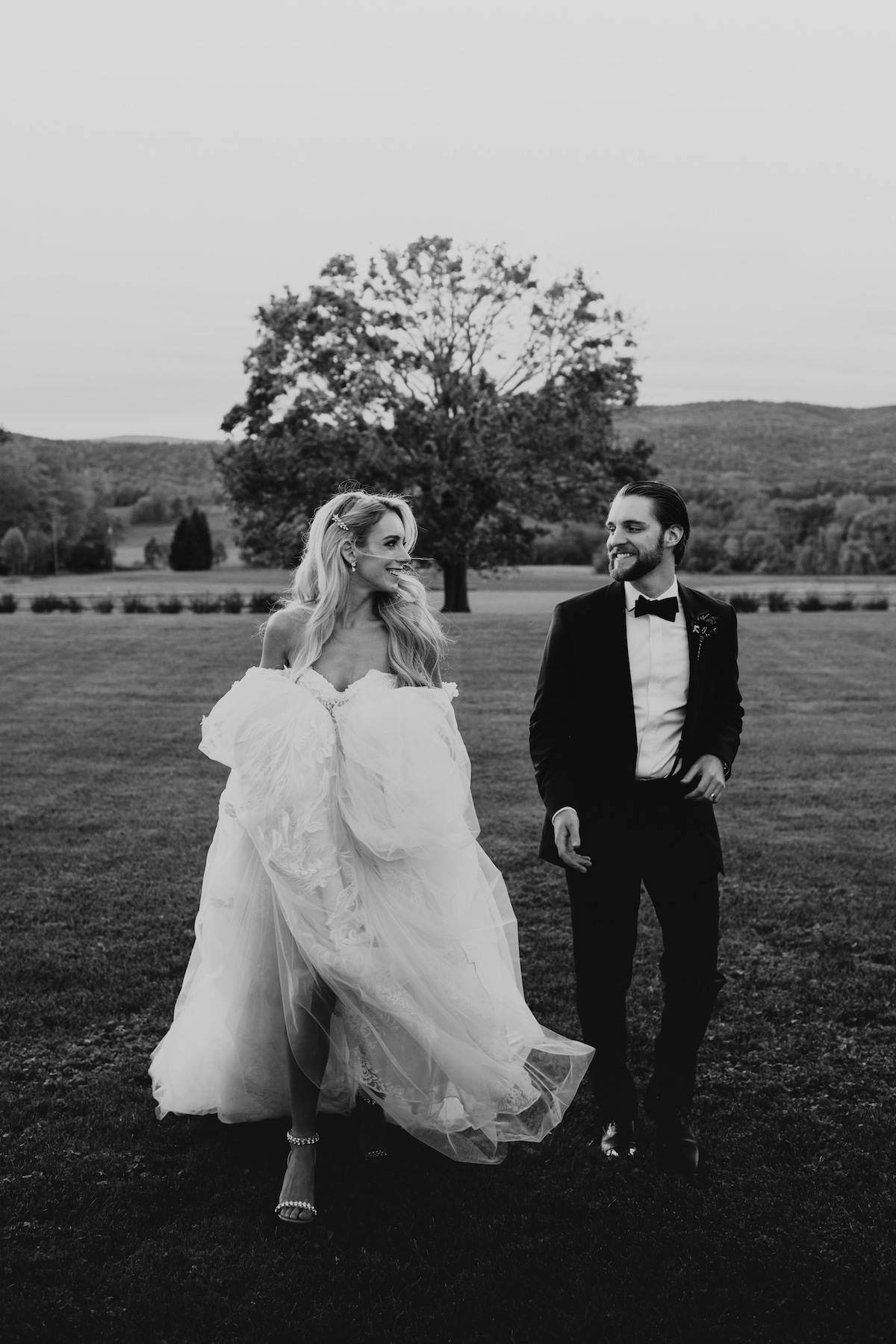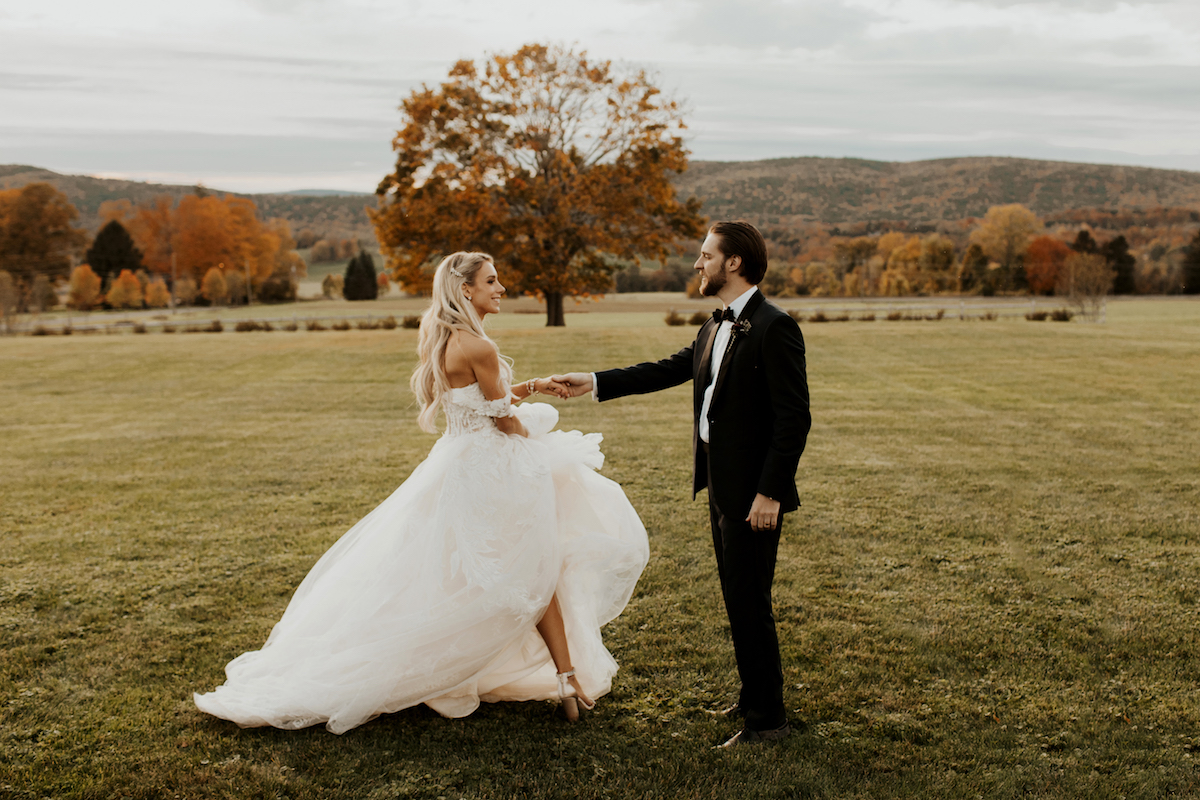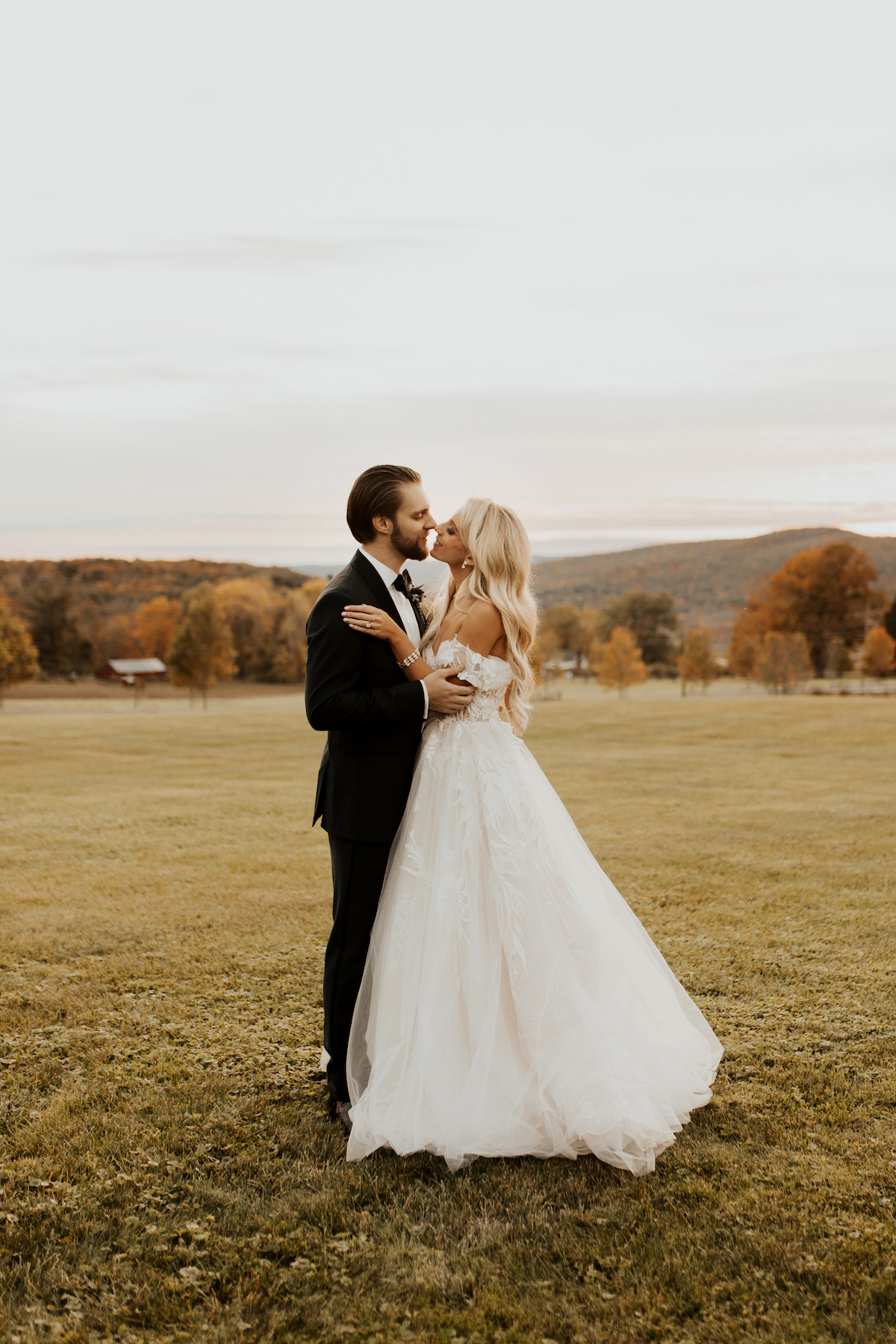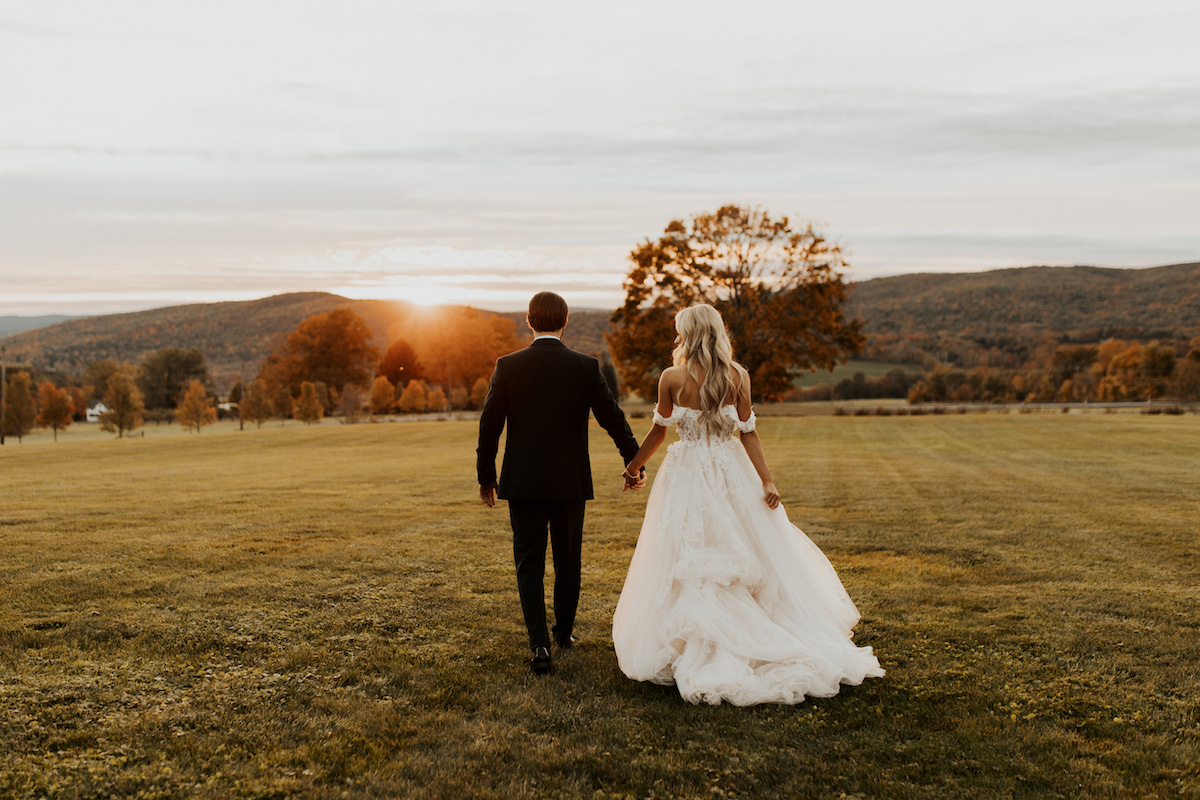 MORE WEDDING POSTS
Our Personalized Decor & Favors
Our Fall Rehearsal Dinner
Getting Ready Photos
Ceremony + Bridal Party Portraits
Cocktail Hour + Wedding Reception
- Katie