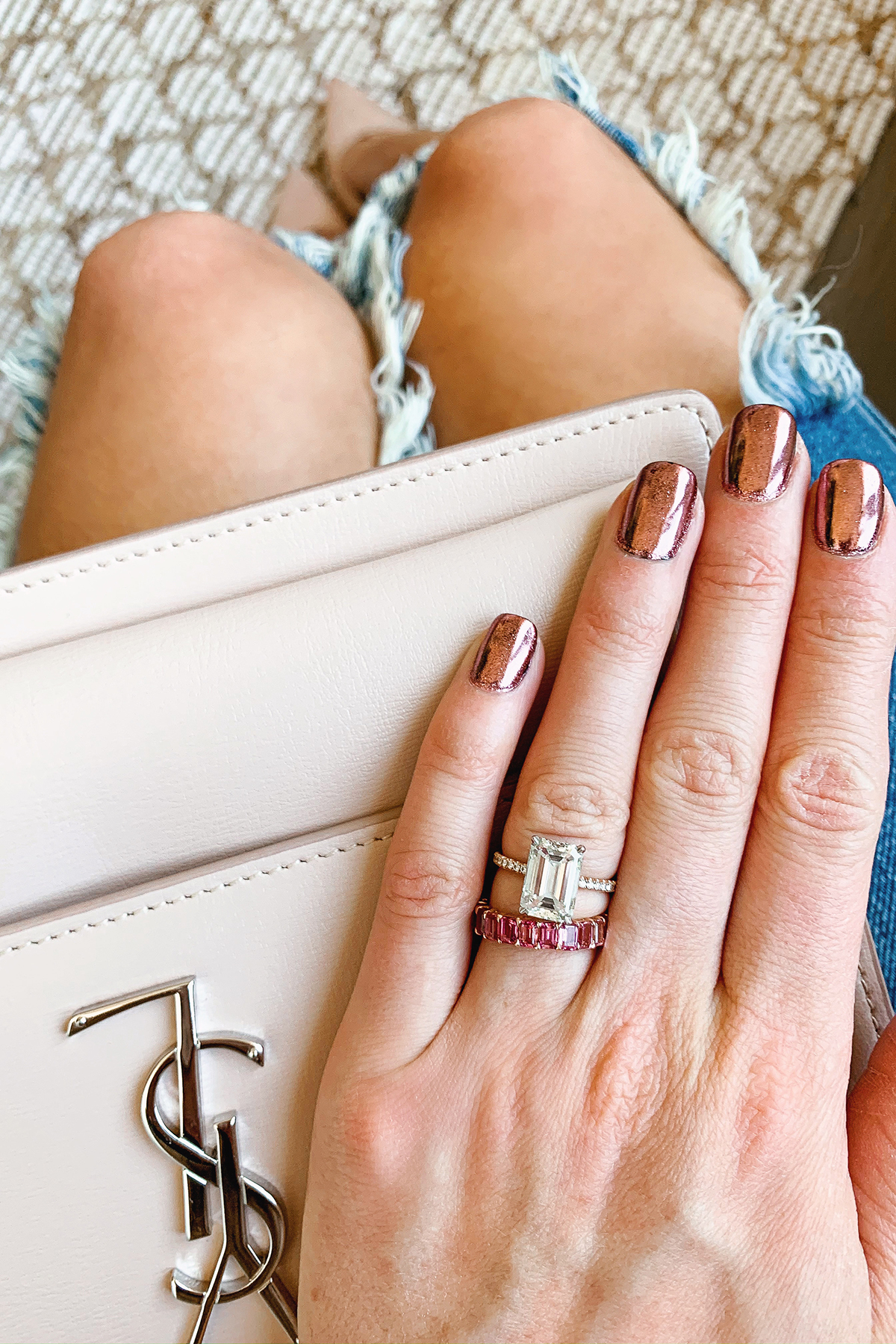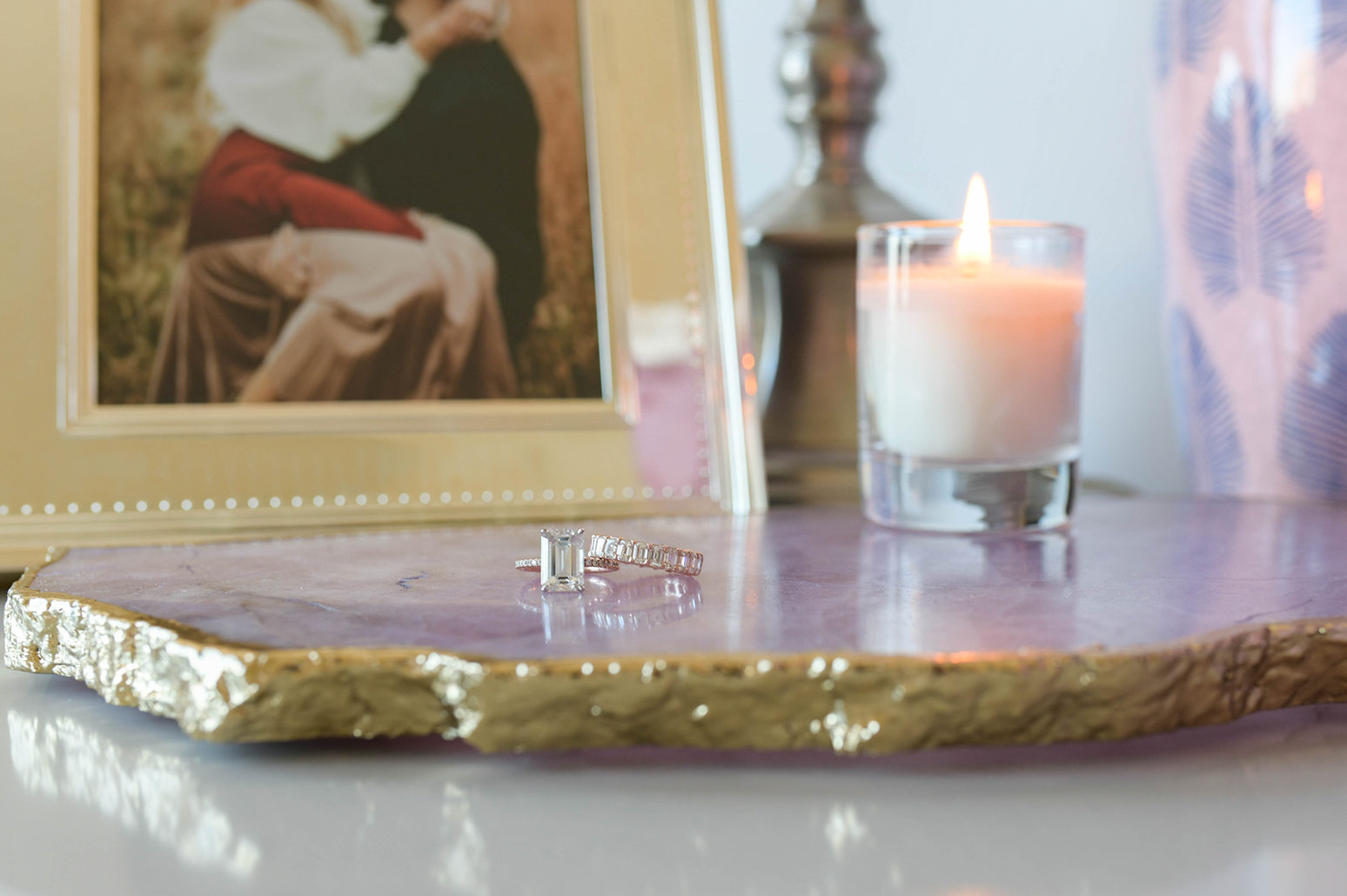 While I always had a clear idea of how I wanted my engagement ring to look, it wasn't as easy of a decision deciding on a design for my wedding band. There's a good chance that Nick and I would've completely forgotten about the need for bands if our jeweler hadn't sent us a reminder email three months before our wedding. LOL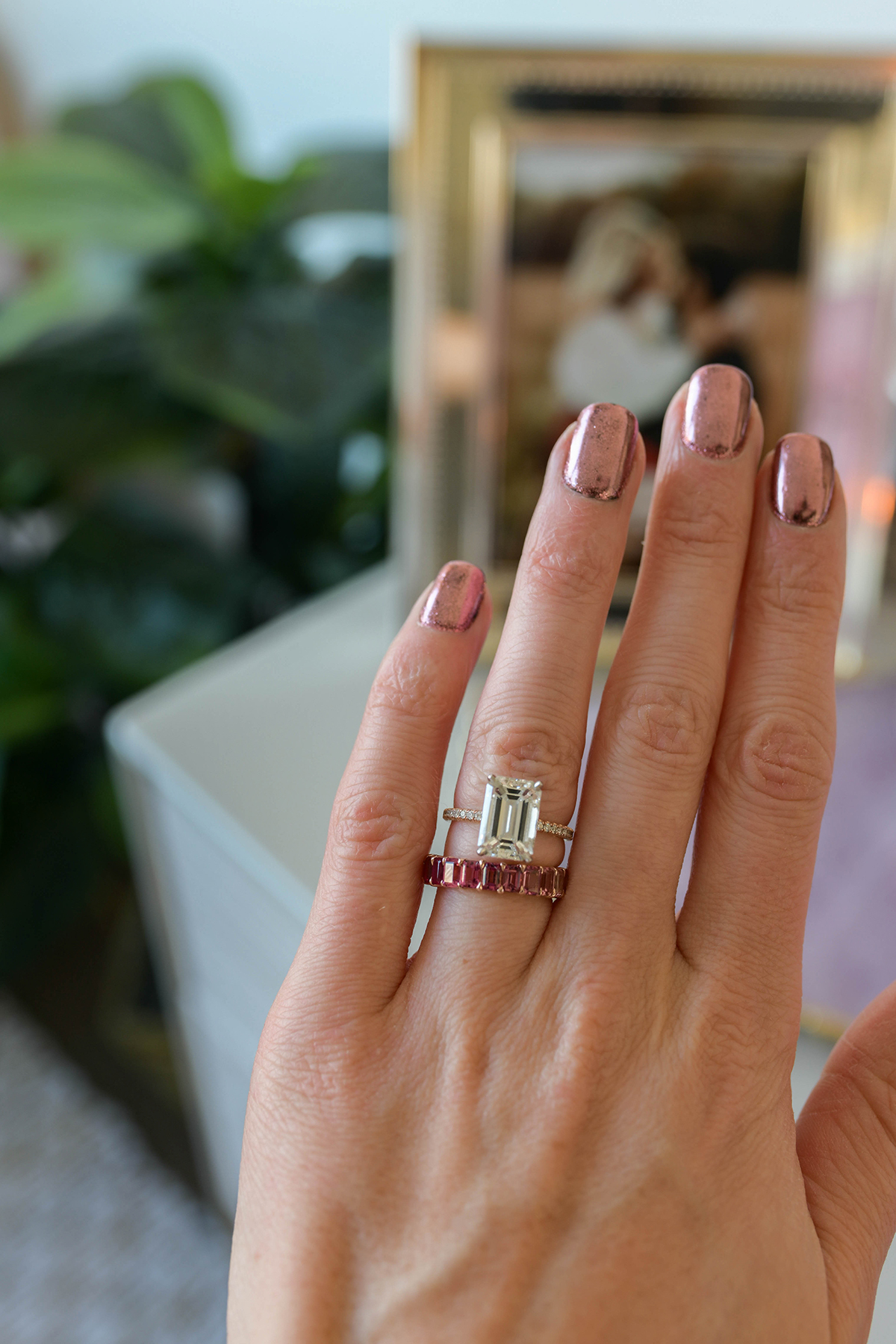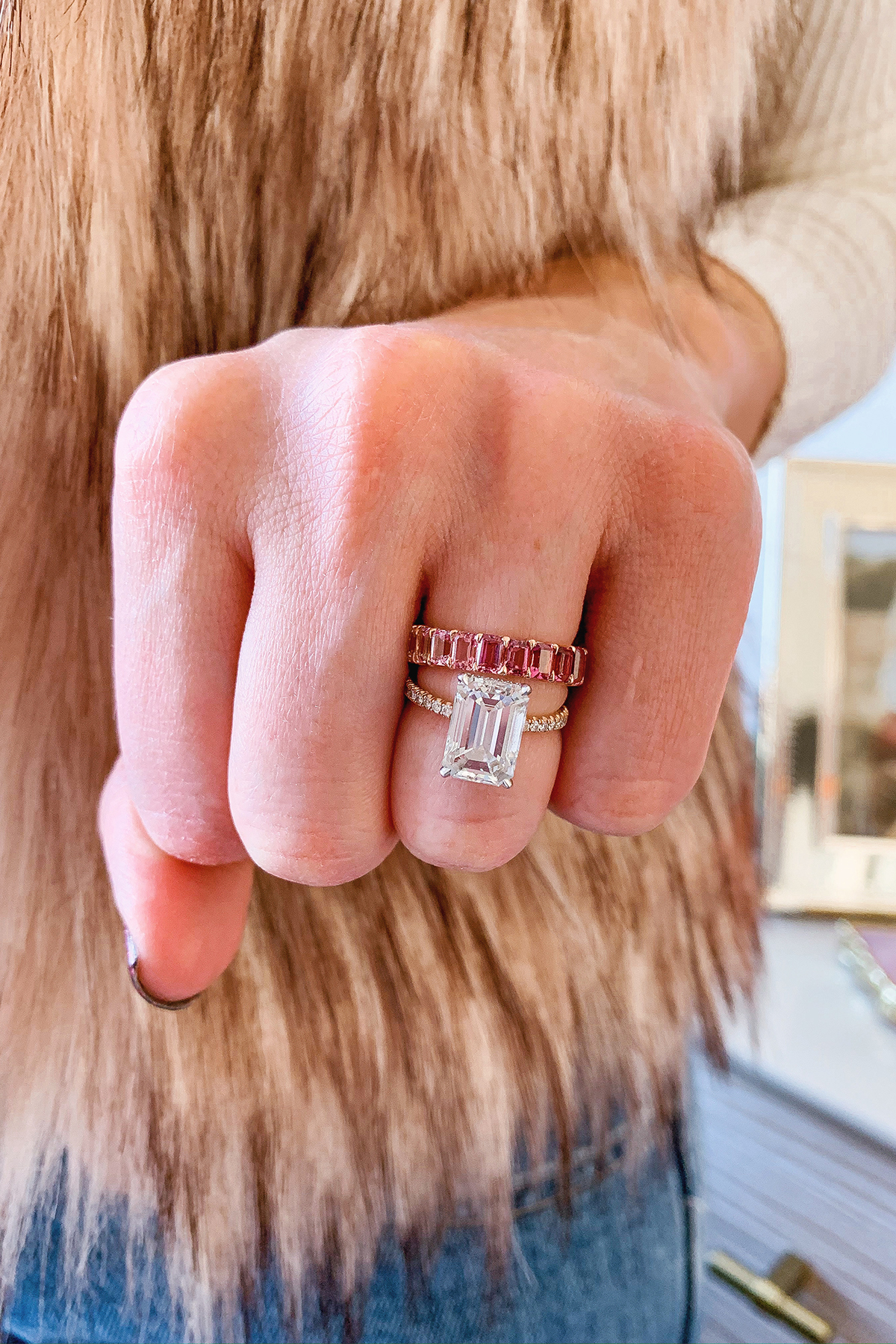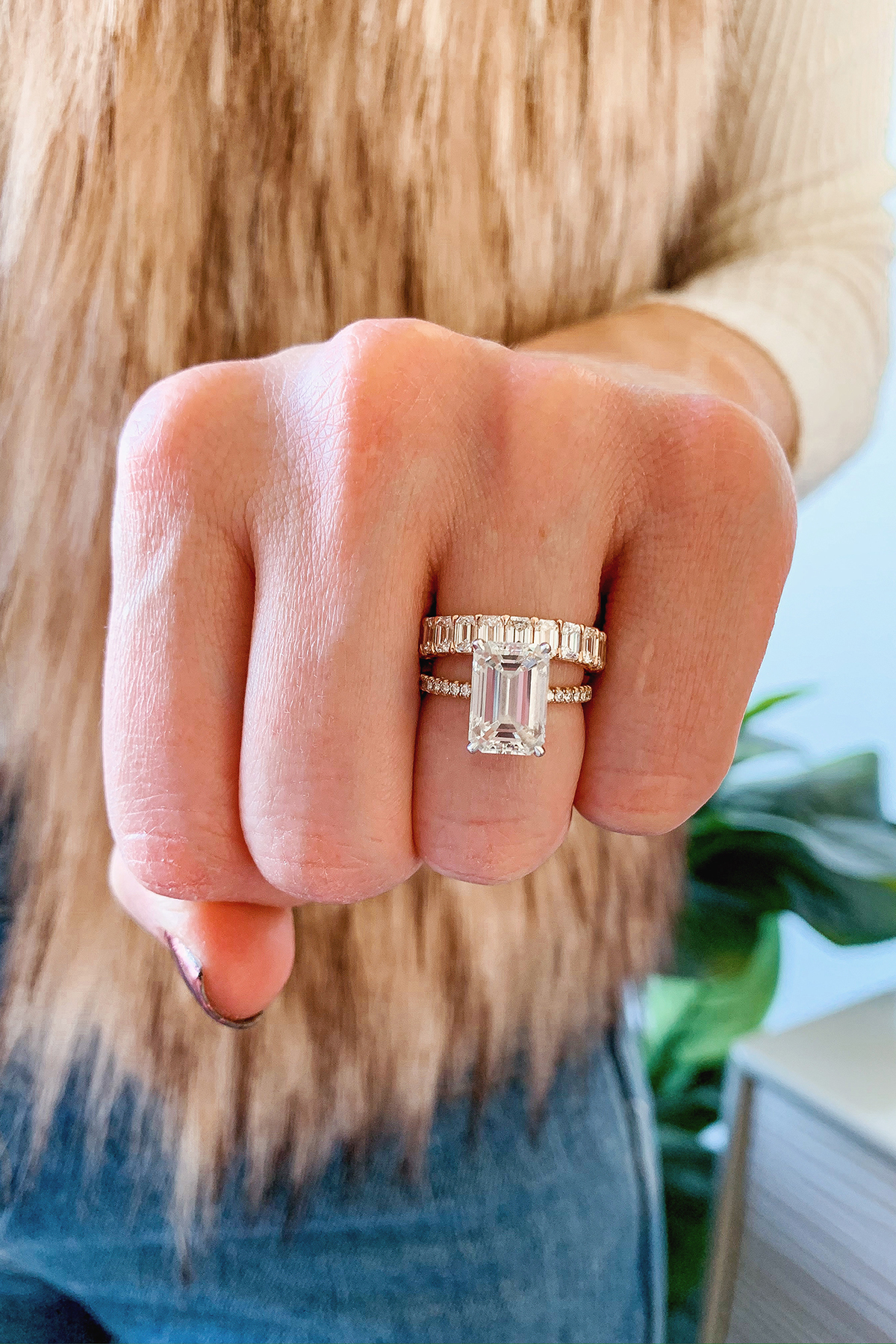 After looking at a variety of pre-designed and custom options from Stephanie Gottlieb, I decided to move forward with a custom half diamond half ombre pink eternity band set in 14k rose gold using .15 carat stones. I chose this design for a few reasons:
My preference for emerald cut diamonds
Pink is my favorite color
The design gives you two rings in one
Gemstones are much less expensive than diamonds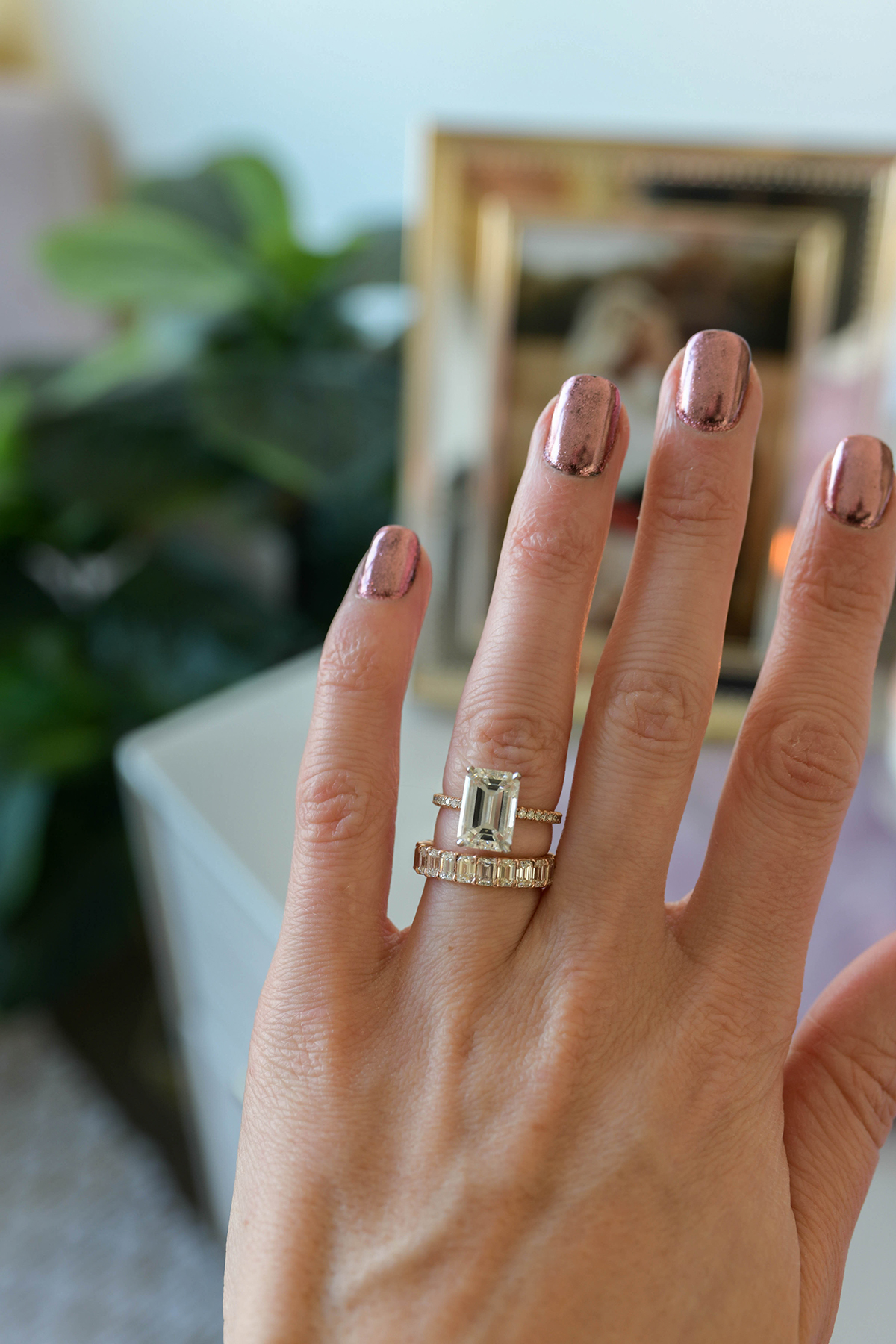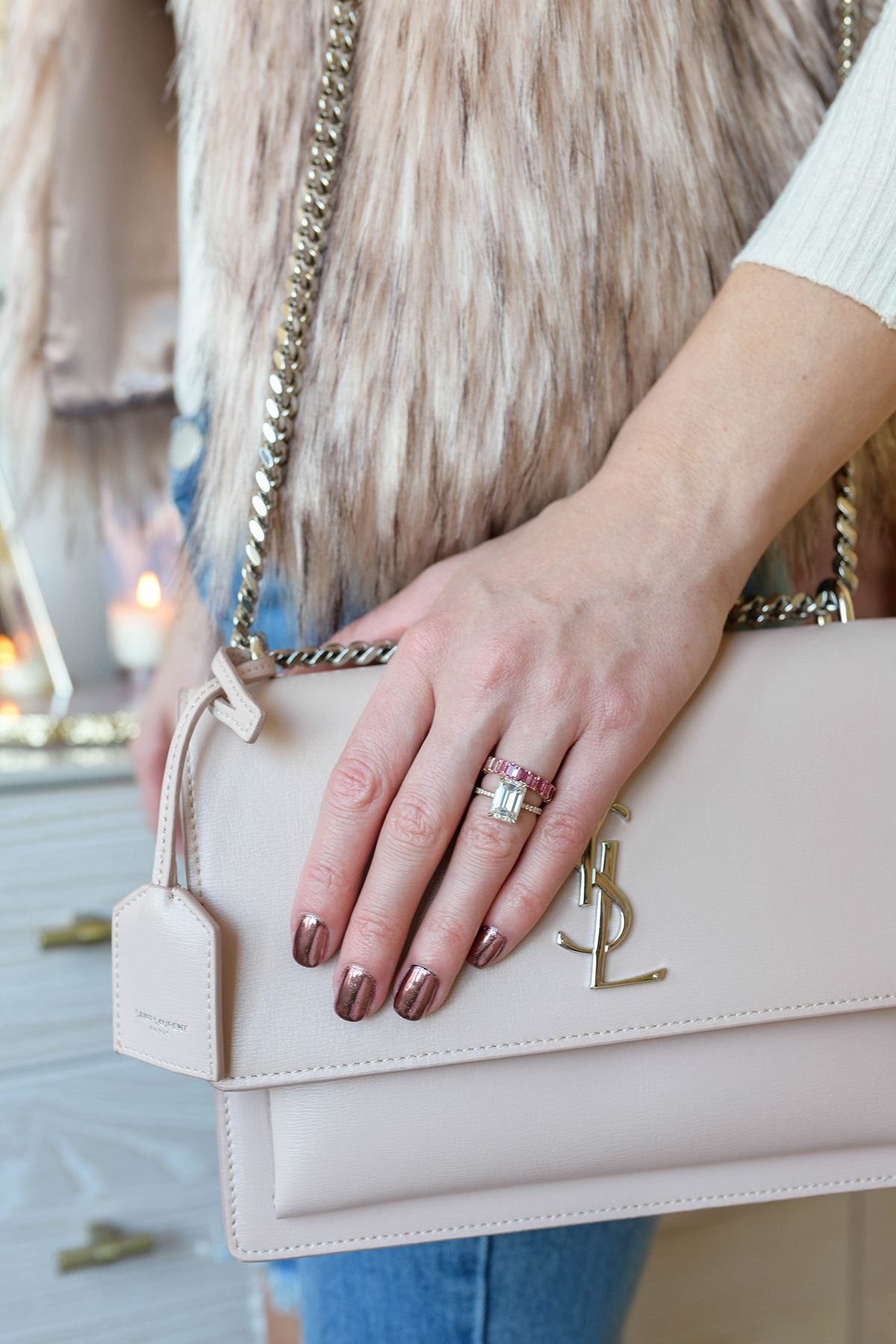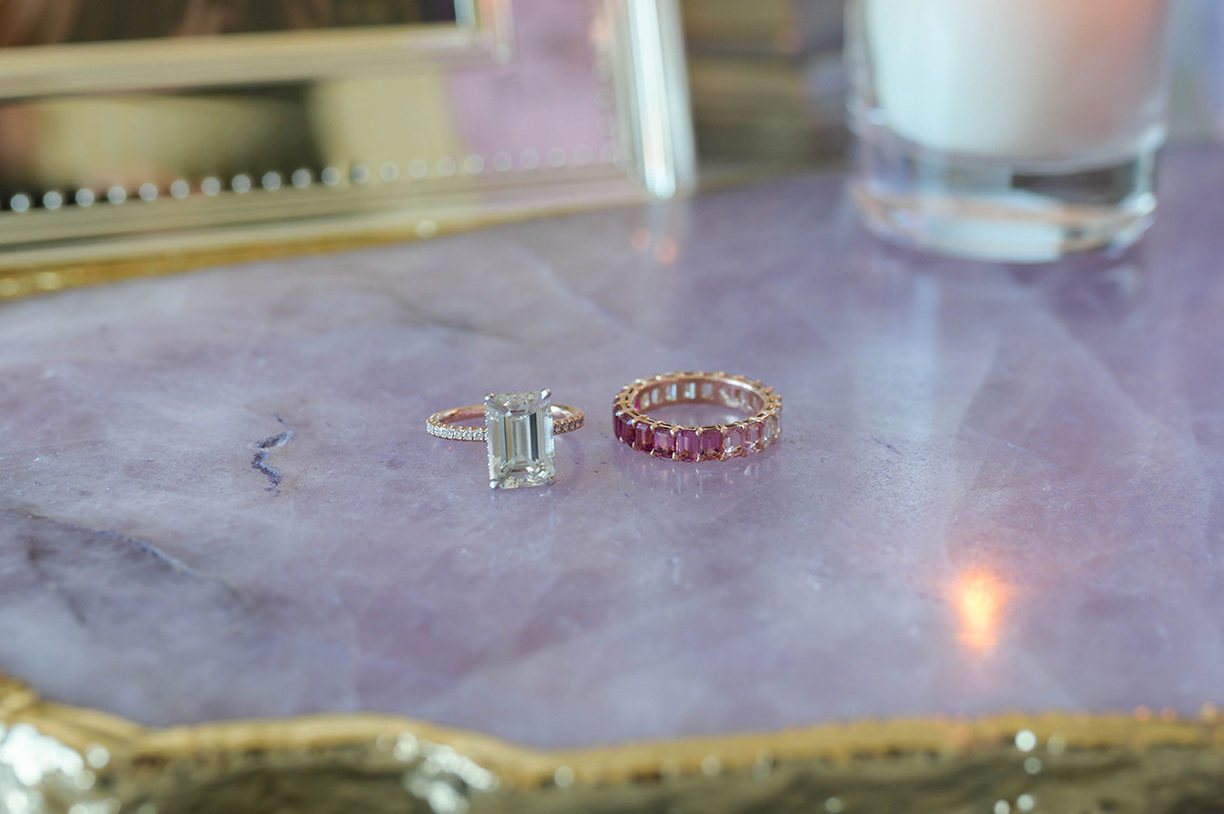 FYI my engagement ring is a 3.25ct emerald cut diamond on a 14k rose gold diamond pave band
I'm obsessed with how it turned out and love how the half diamond/half gemstone design gives me two different looks! I also love how my band stands on its own and can be worn alone or paired with my engagement ring. I'm personally not a big fan of wearing more than one ring on a finger, so I've actually been wearing my band on my right ring finger. I know that's a bit untraditional, but it's what feels most comfortable to me. PS my ring size is 4.5 and the pink and red gemstones are a mix of garnet and tourmaline.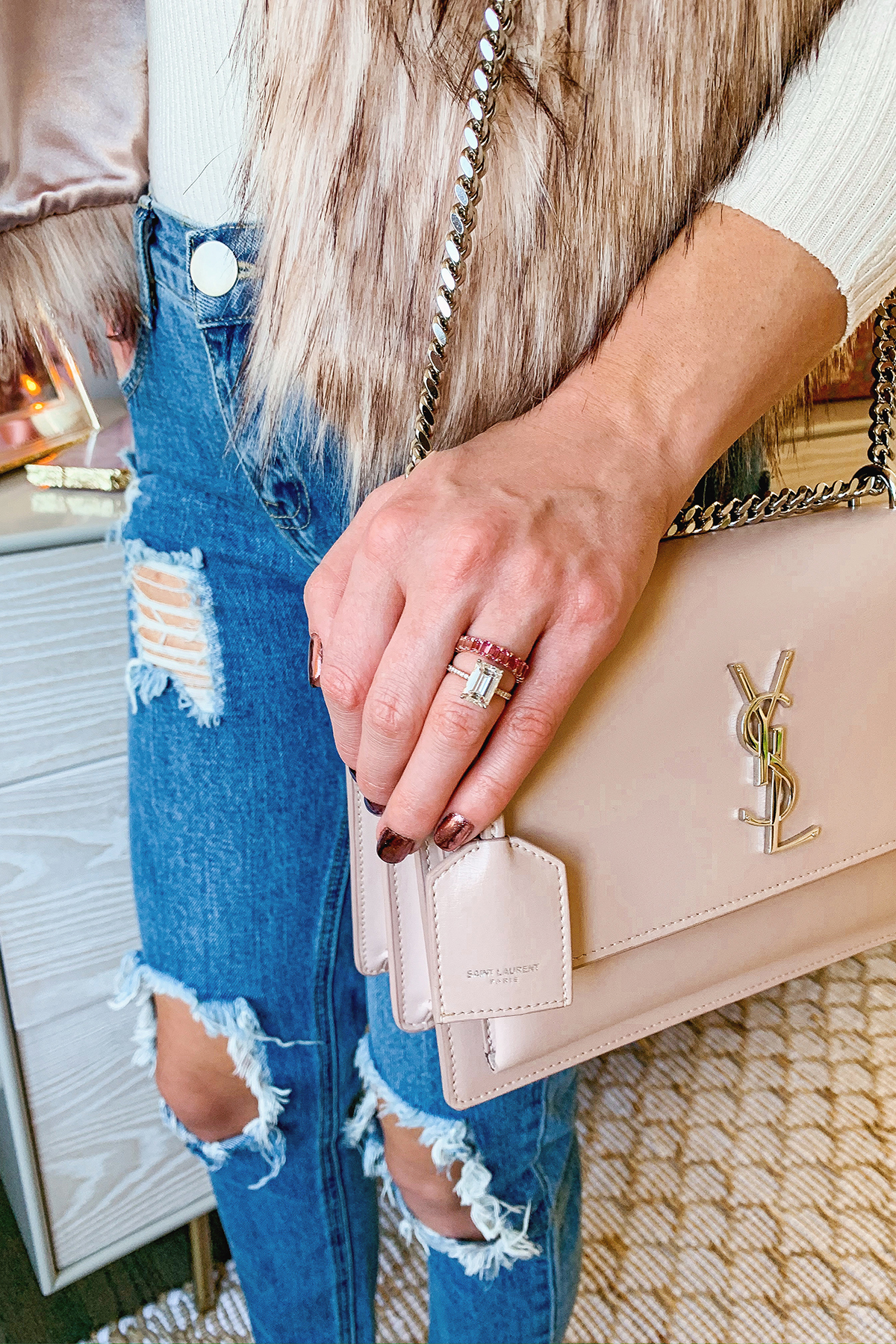 - Katie