In the past I've always dreaded the cooler seasons. Wind chills, sloppy wet streets and frozen fingers? No thanks. Thanksgiving and Christmas aside, I totally would've taken advantage of a fall and winter fast forward button if I could. Getting dressed in the spring and summer is just so easy– all you have to do is slip on a sundress and pair of sandals and voila! You're ready to head out the door.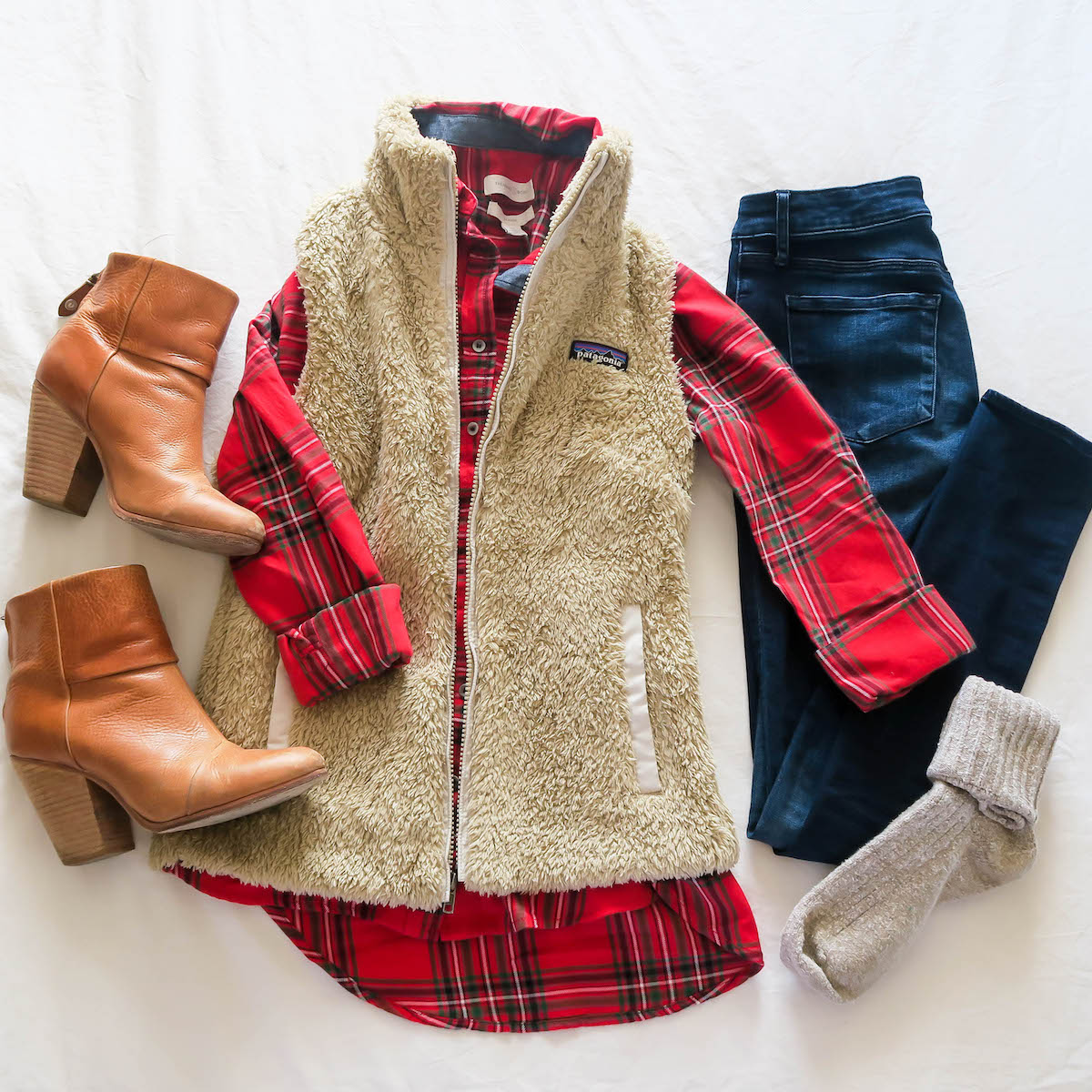 Preppy Fall Outfit Idea: Patagonia Los Gatos Vest (under $100!) | Plaid Shirt | Leather Booties | Skinny Jeans | Knit Socks
Unless you have an incredible tolerance to the cold, you're going to need to add a few more components to your look once temps drop below 65 degrees. This means having to think about long sleeve shirts, pants, vests, blazers, coats, scarves, tights and socks. Eeeek! Normally this would give me an anxiety, but for some reason the closet dread I get every fall hasn't happened. I was genuinely pumped to take out all my vests and sweaters from storage and loved the feeling of wearing cozy knits and leggings again on my New Hampshire road trip.
Ok! So since we're on the topic of all things comfy I wanted to share with you guys the vests and pullovers I'm currently coveting. I bought a few new ones recently that you can see below, however there are a bunch more on my wishlist 🙂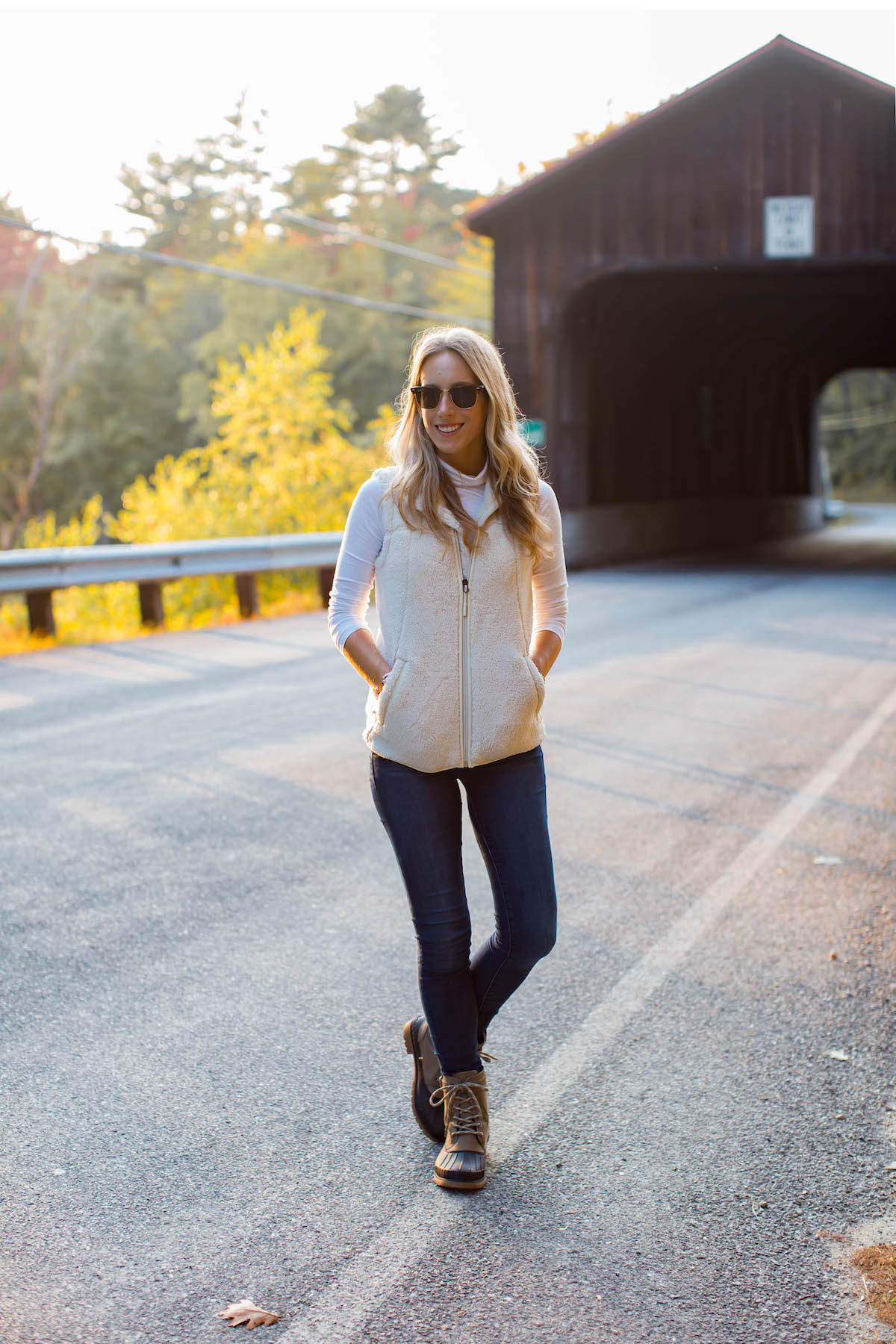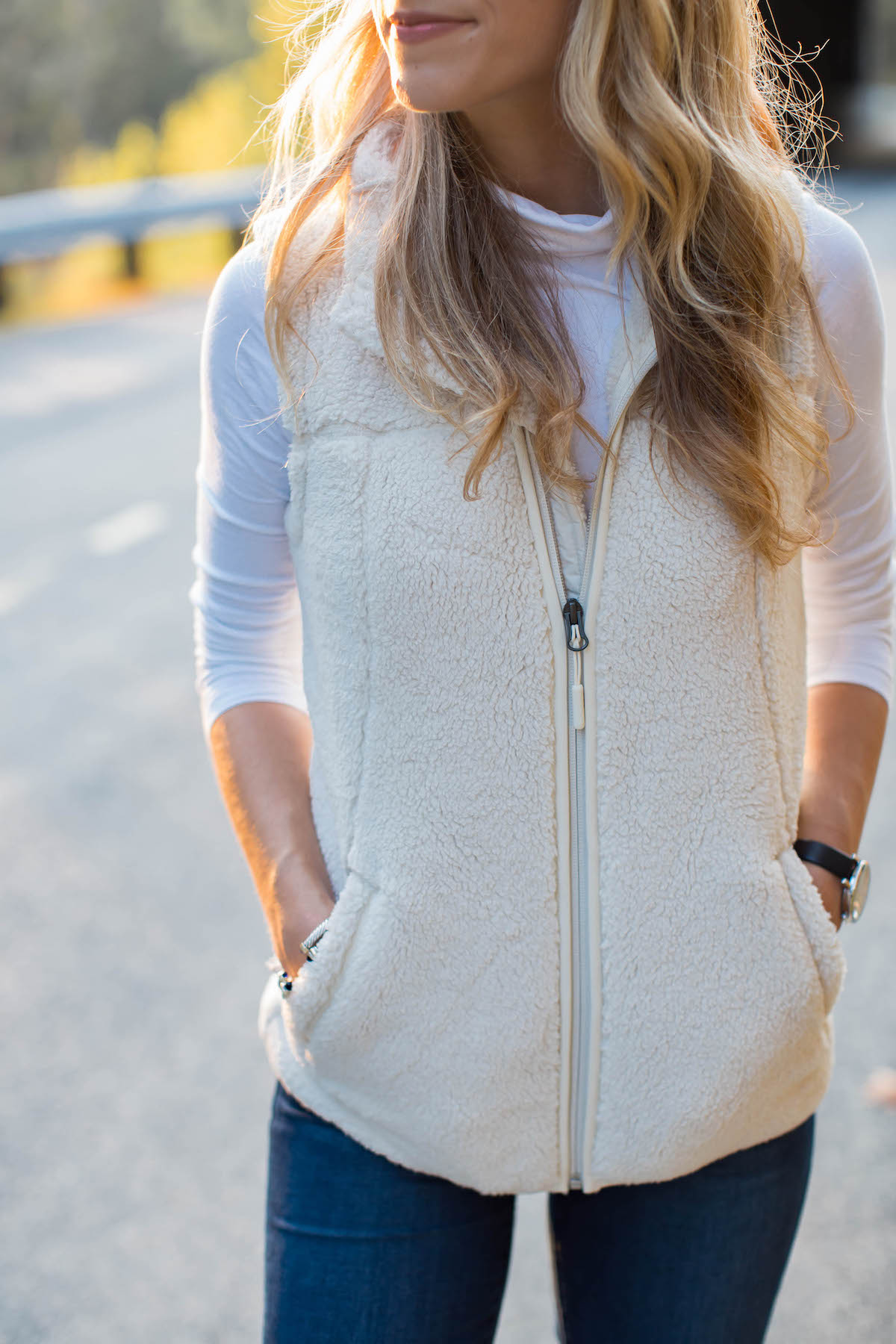 The North Face Campshire Vest (under $100!) | Waterproof Boots | Skinny Jeans | Long Sleeve Shirt | Sunglasses
The North Face Campshire Vest pairs perfectly with your favorite jeans and waterproof boots. This roomy vest is great for layering over sweaters and tees, plus it's made with the softest fleece– I'm wearing a size XS.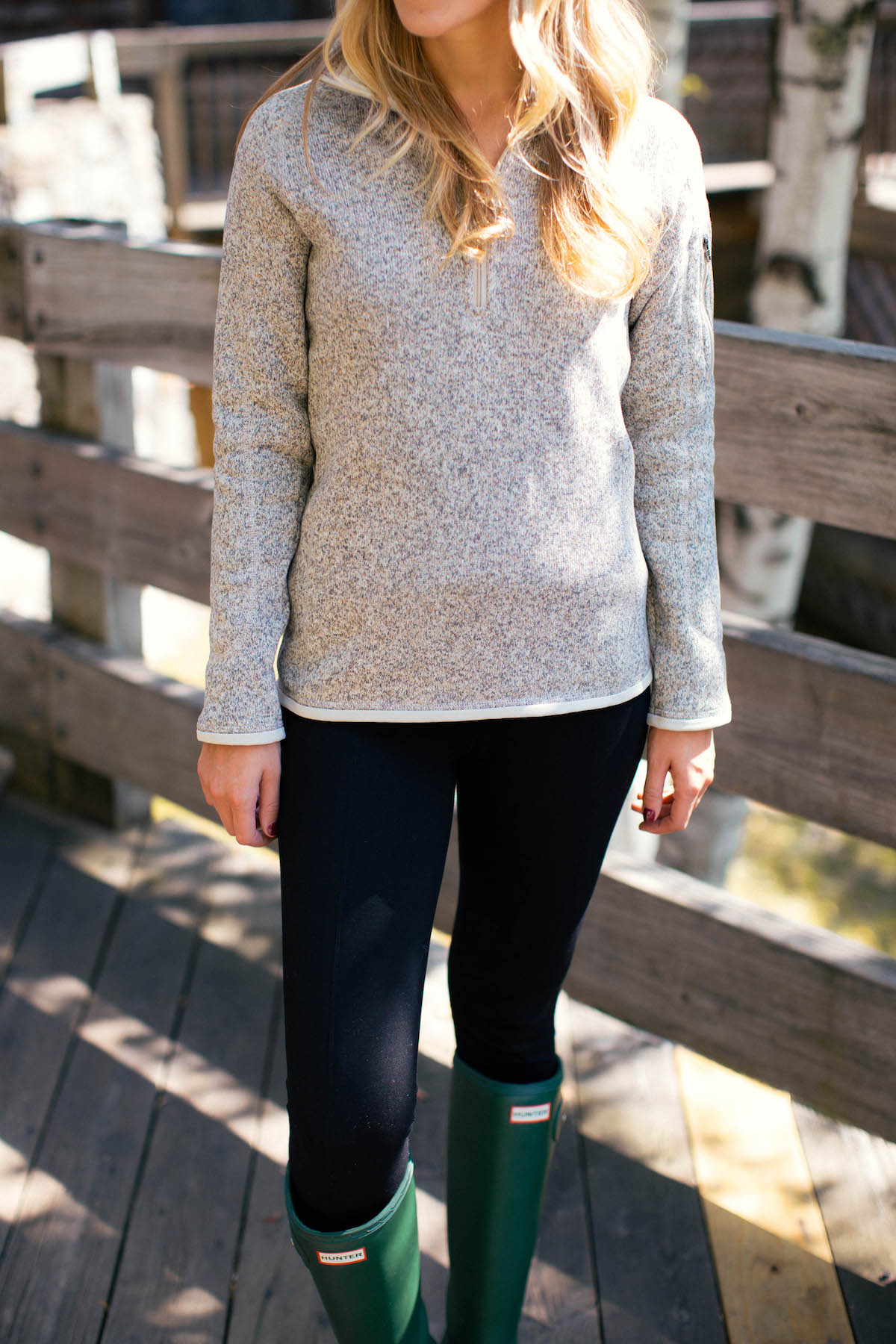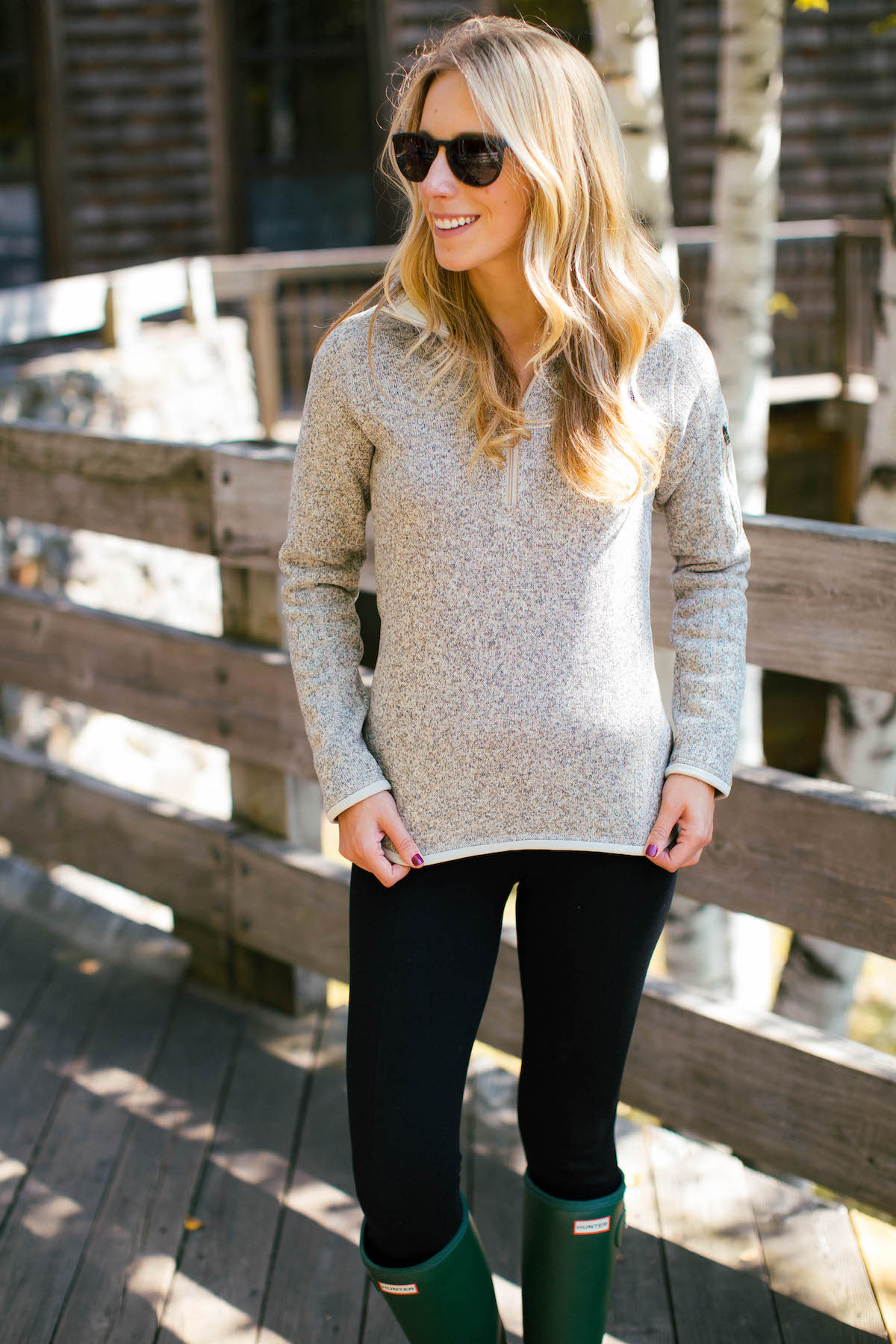 Patagonia Better Sweater Zip Pullover (under $100!) | Green Hunter Boots | Black Leggings | Sunglasses
Don't let the look of this lightweight Patagonia Better Sweater Zip Pullover trick you. It's deceptively warm thanks to a moisture-wicking fleece lining. I'm wearing an XS but would suggest sizing up if you plan on wearing this over long sleeve shirts or sweaters.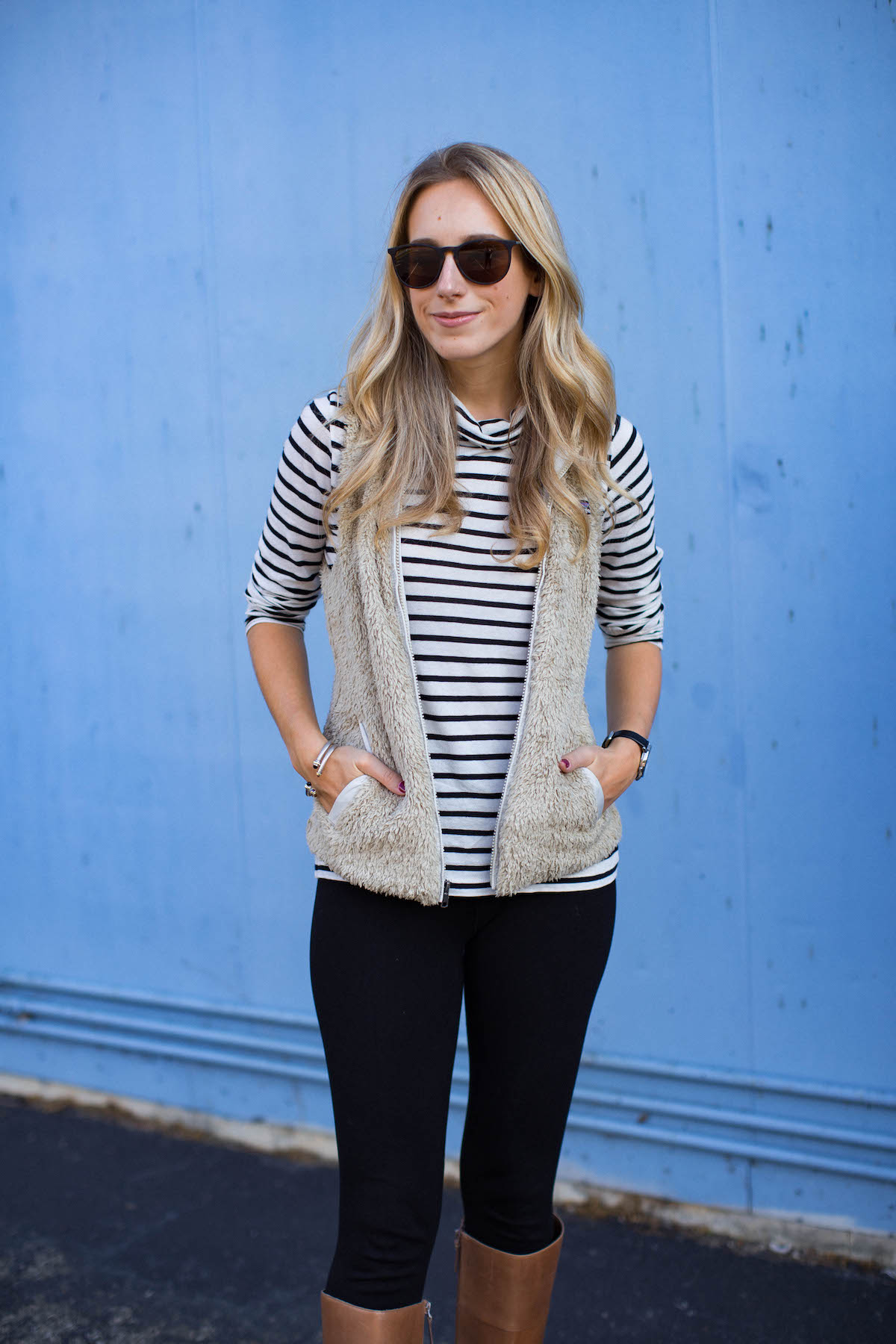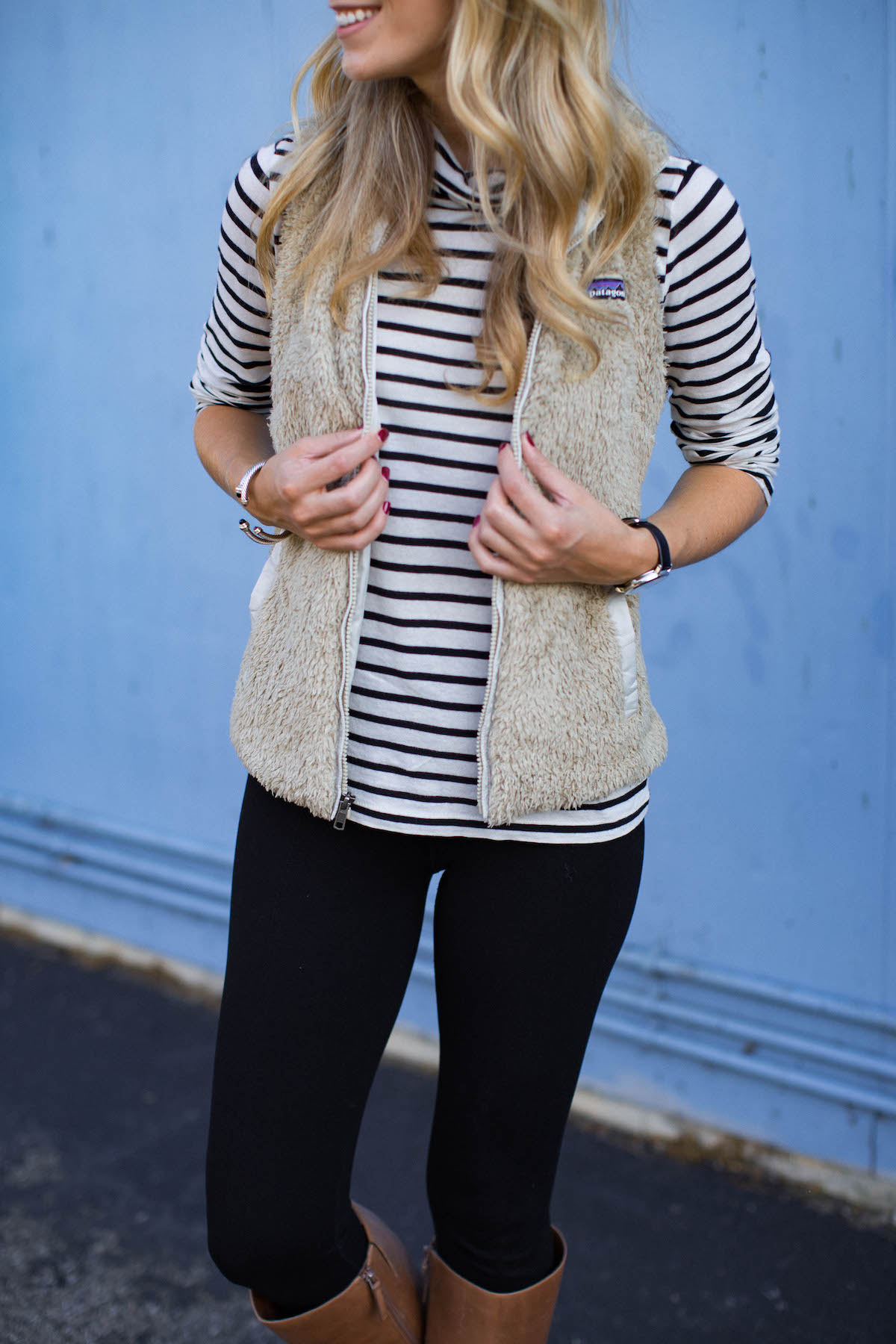 Patagonia Los Gatos Vest (under $100!) | Stripe Shirt | Similar Leather Boots | Black Leggings | Sunglasses
I purchased this Patagonia Los Gatos vest last year and I love it!! There are a bunch of different color options available, but as you can see I'm partial to tan because it matches with everything. Still looking for more options? Then I suggest browsing the other styles I got my eye on below 🙂
THE BEST PREPPY VESTS & FLEECE PULLOVERS FOR FALL
---

- Katie