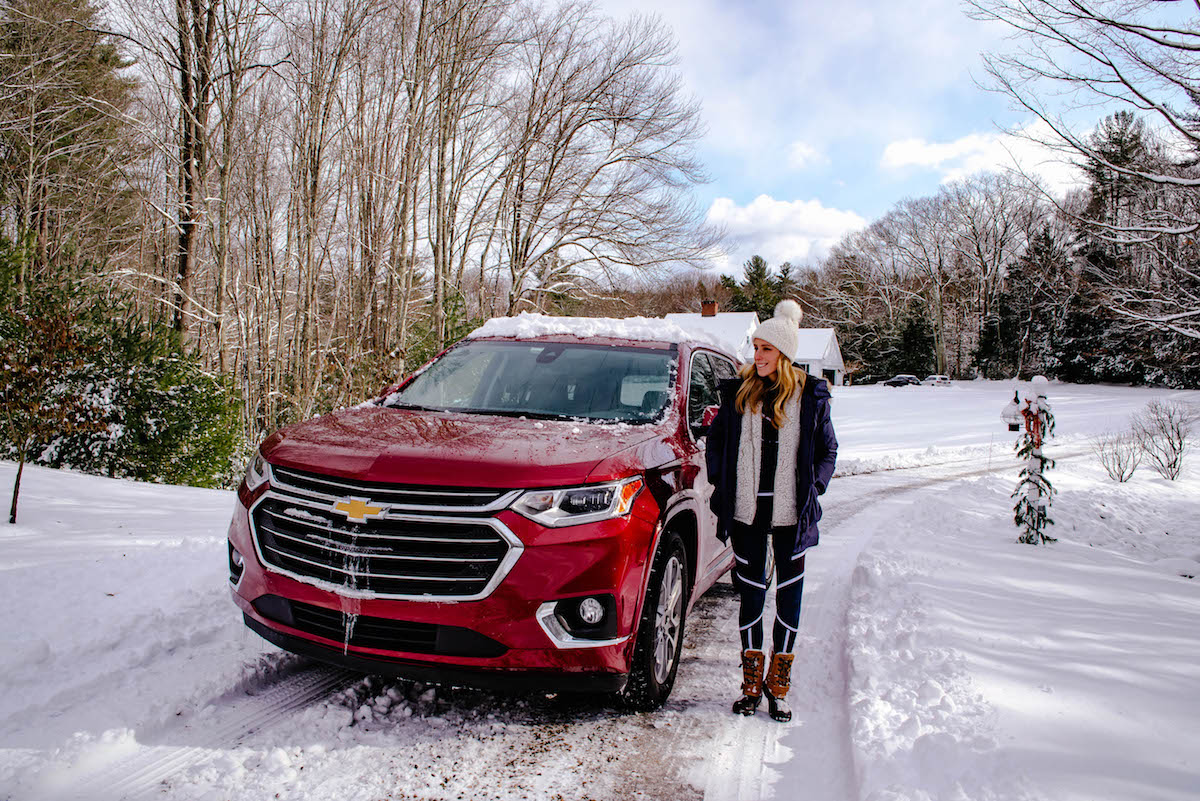 After spending the last seven days cooped up inside my apartment trying to staying warm in this crazy cold weather, I'm absolutely craving fresh air and sunshine. Anyone else? I'm all for a few good lazy winter hibernation days, but it's starting to horrify me how much time I've spent inside over the last week. YIKES.
While I continue to keep my fingers crossed that Mother Nature gives us some relief soon, I want to flashback and take you guys on a little escape that compared to the temperature outside today (if you can even believe it) was much much warmer.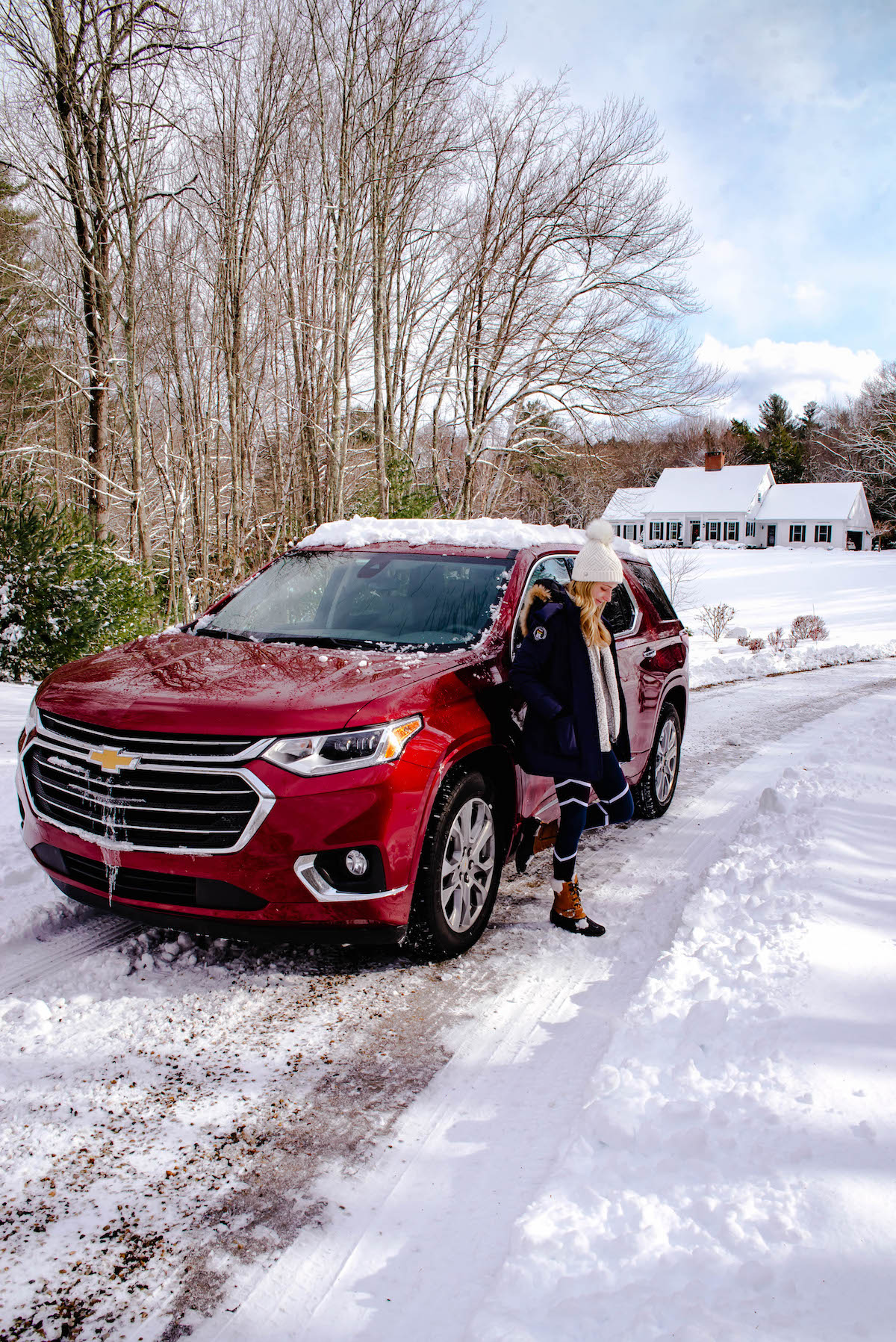 MY OUTFIT: Navy Down Parka | Thermal Top & Leggings Set | Fleece Vest | Snow Boots | PomPom Beanie
Living in a big city has it's many perks, but the downside is that it's almost impossible to own a vehicle. Unless you have unlimited income, it's frankly just not worth it to pay the exorbitantly high cost of monthly parking. Nick and I both really miss driving so it's a big treat for us whenever we have a reason to leave the city behind the wheel.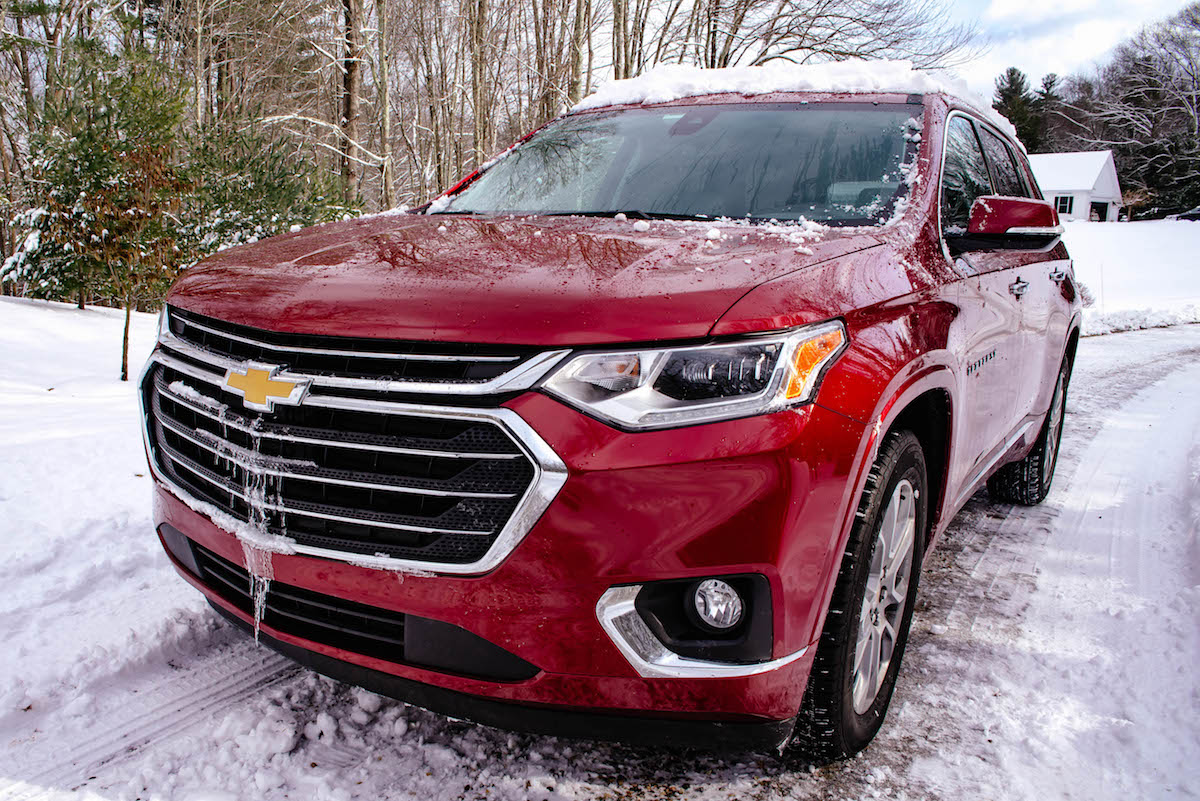 As the holidays approached, a very familiar question came to mind. Just how are we going to get to New England? Well the awesome folks at Chevrolet got in touch at the perfect time and were kind enough to loan these car-less New Yorkers a shiny new 2018 Traverse over the break. Cue the singing angels!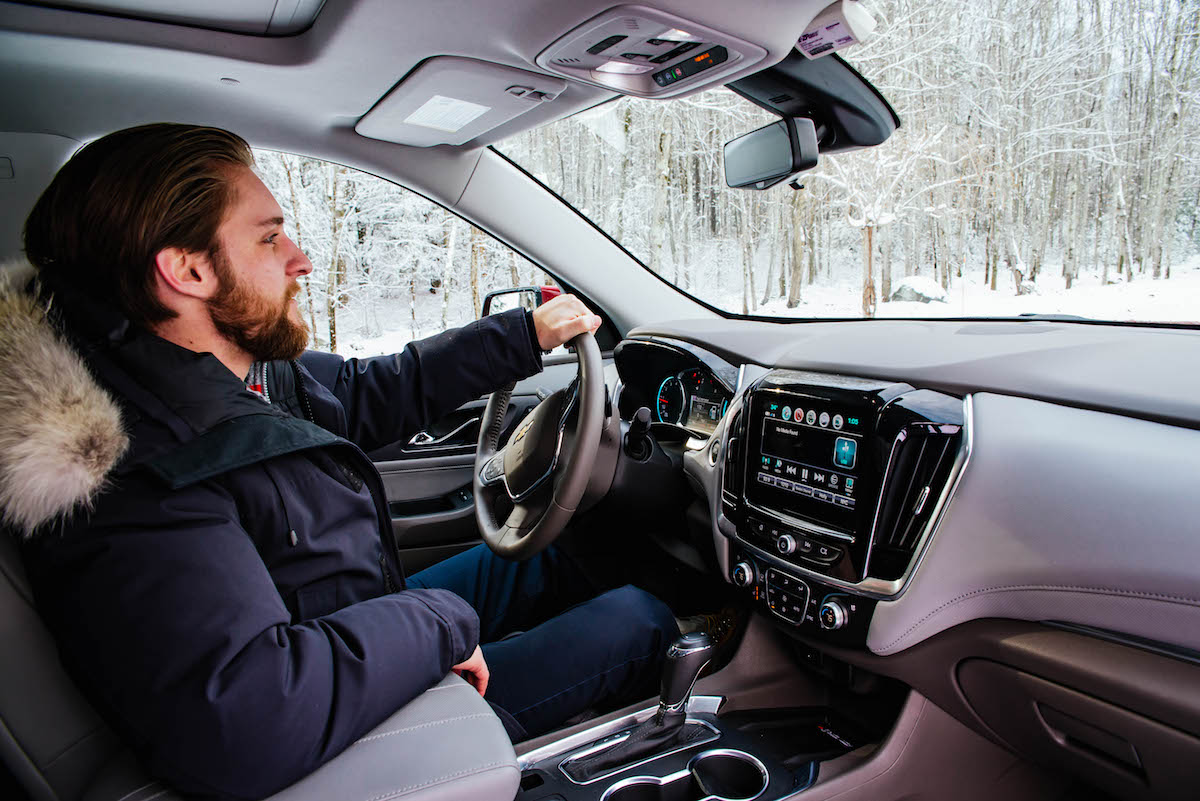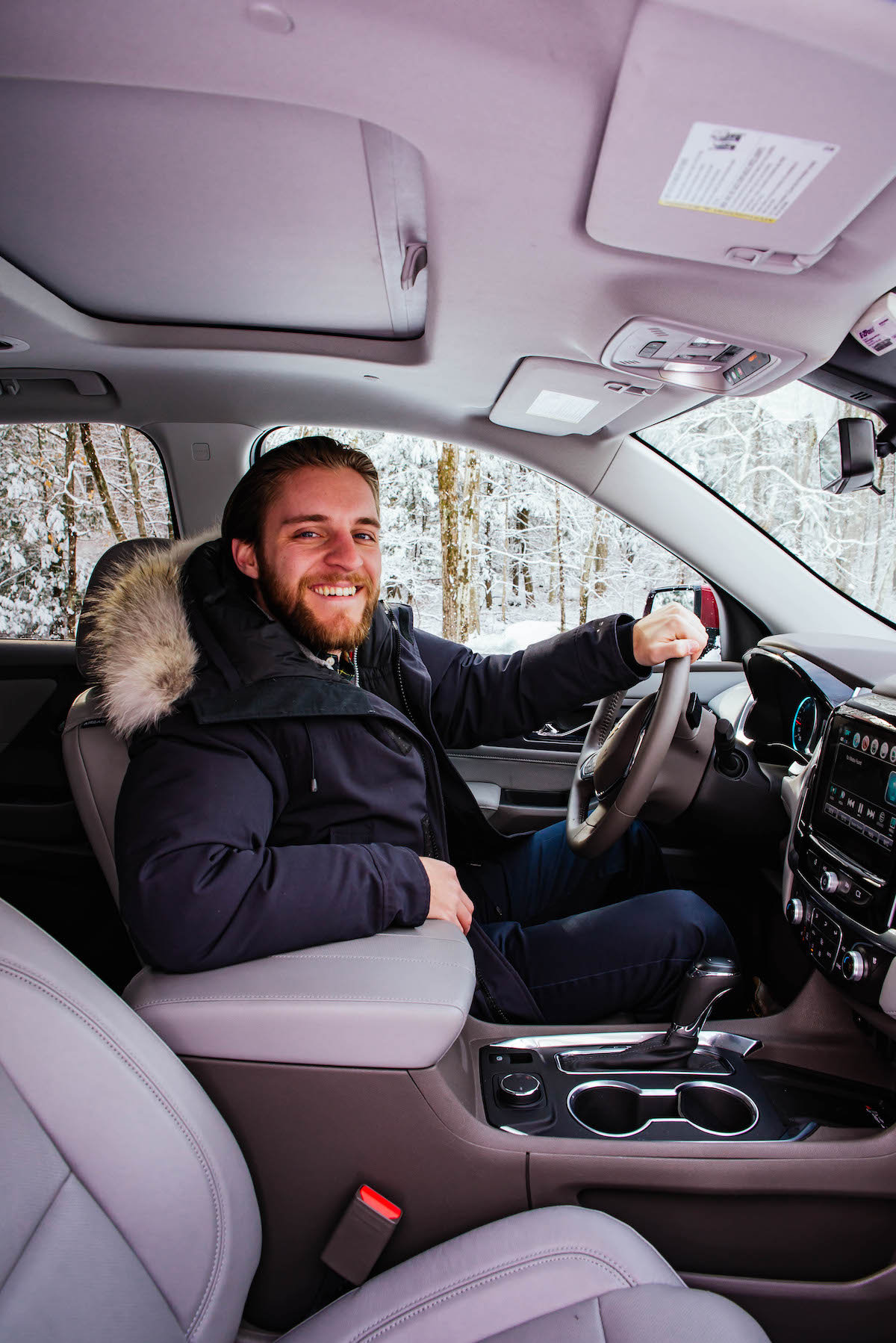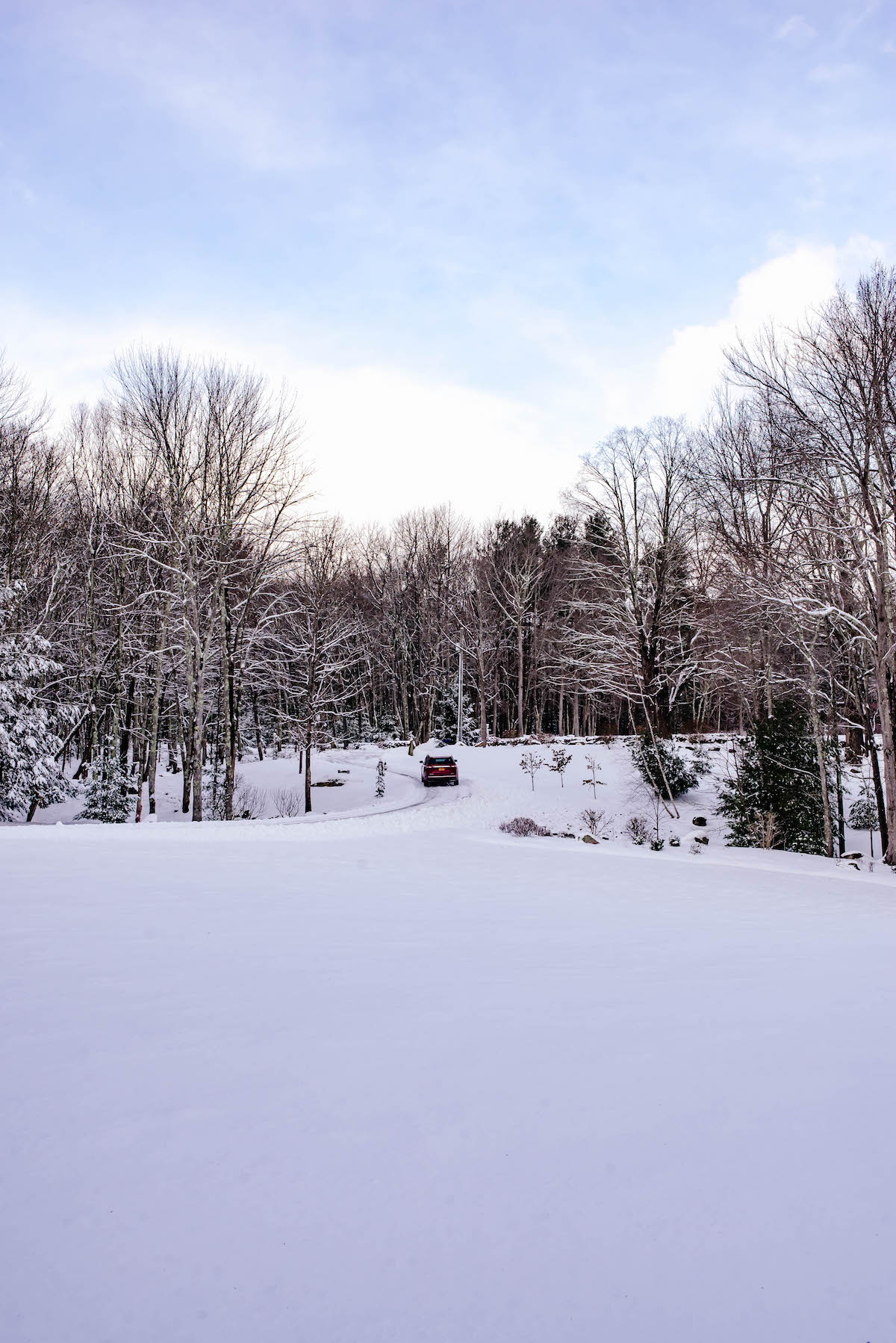 As you can see, the 2018 Chevrolet Traverse is both stylish and super roomy. This mid-size SUV has all the bells and whistles you can think of including seating for up to eight people, wifi and bluetooth connectivity, heated and air conditioned seats, a color touchscreen navigation and media center, a 360 surround vision rear camera for easy parking and the list goes on!
For someone who hasn't owned their own car in over five years, you can imagine how much I loved playing around with all the features. I was like, "Wait, wifi in cars actually exists??"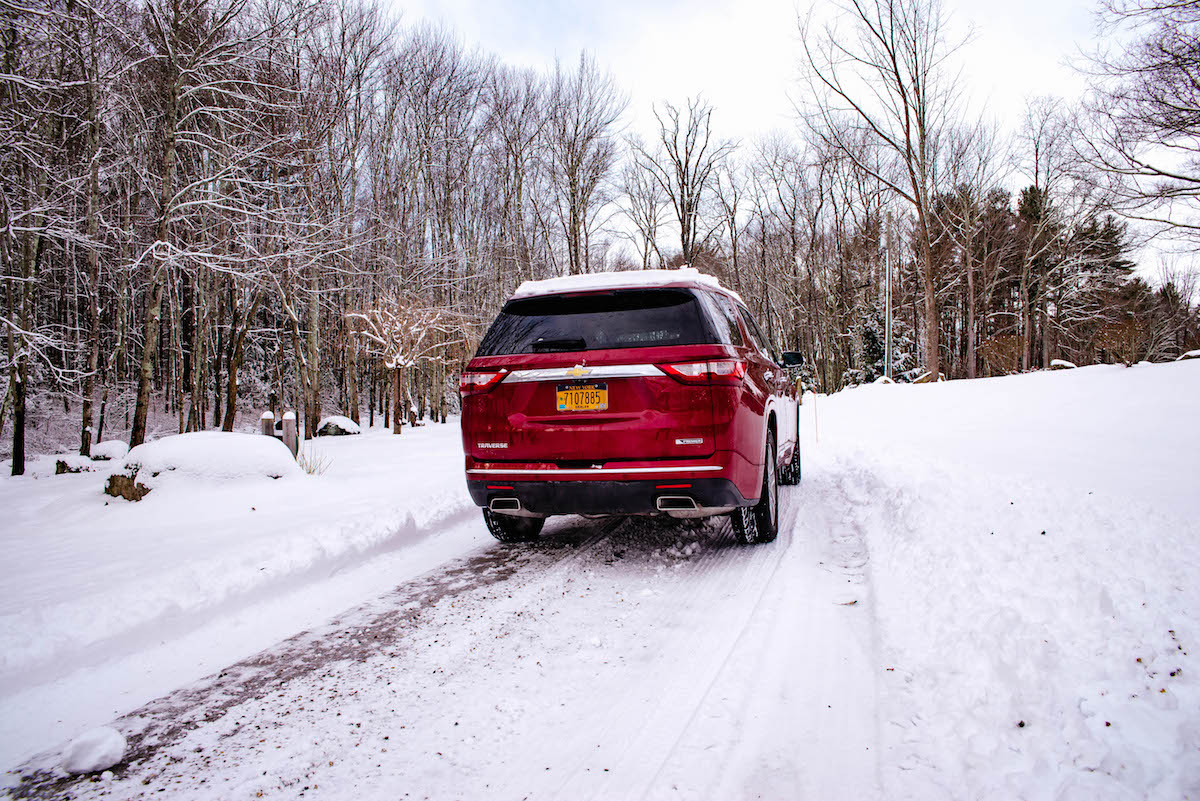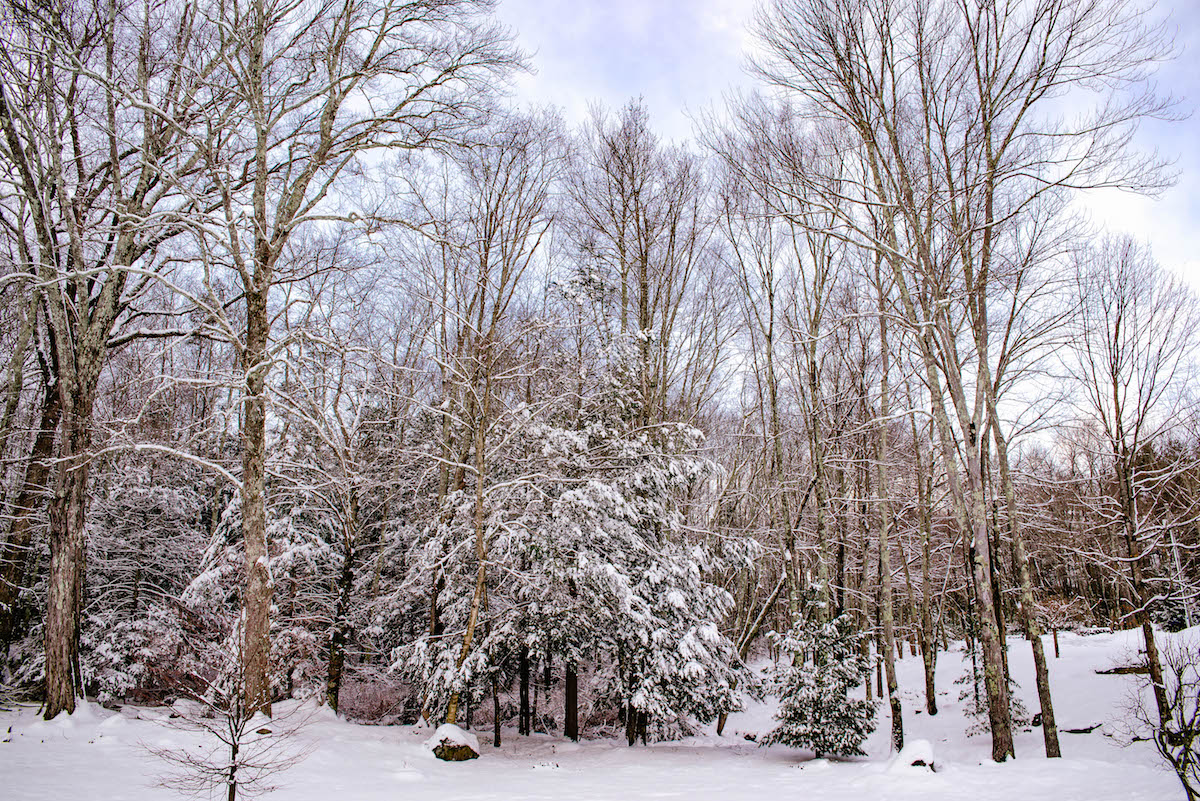 Nick and I both loved hopping in the driver's seat as we shuffled back and forth between our family's homes. The most magical snowfall happened on Christmas Eve and while normally snow cues anxiety for those on the road, it didn't impact our travel in the slightest. It was exciting testing out the Traverse and see how it performed in extreme conditions. No slipping or getting stuck in the snow– just a smooth smooth ride.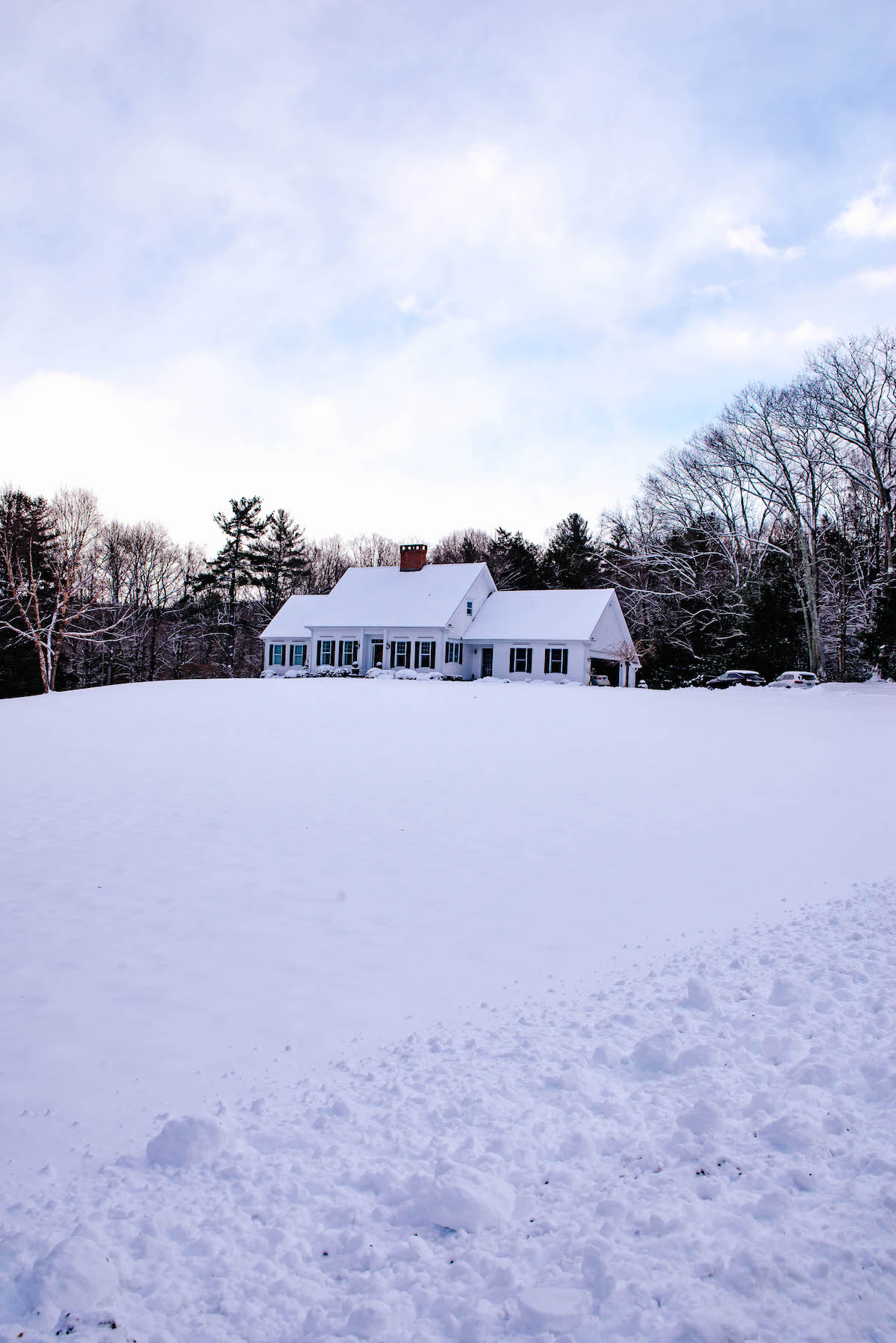 Does it get any better than New England in the winter? Pure magic!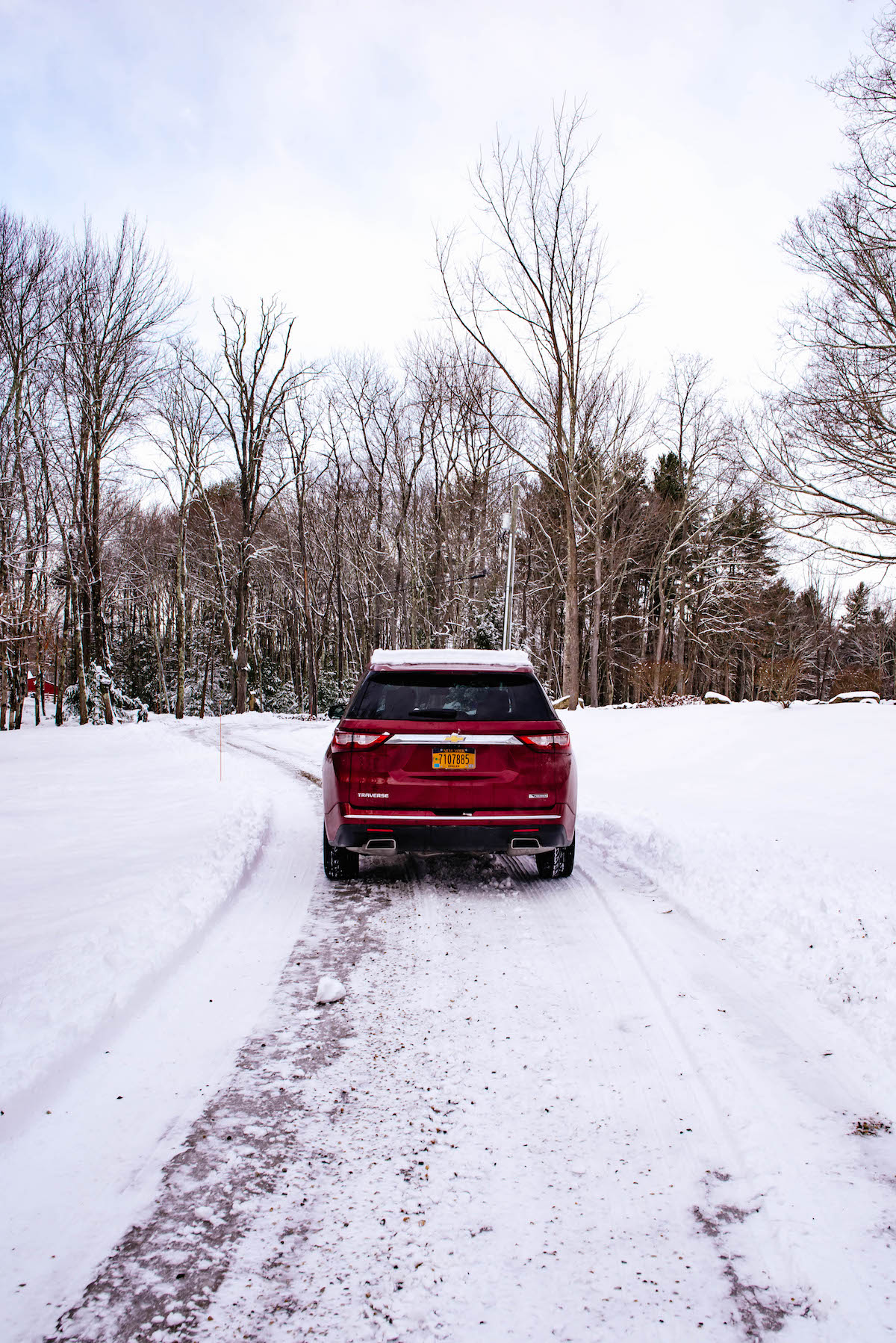 The Traverse is truly the perfect vehicle for traveling. We didn't need the third row of seats and were easily able to pop those down to make room for bags and luggage. Budgeting for gas isn't something us city folk regularly think about, but we were pleasantly surprised that we only had to fill up once over the span of five days. It was incredible just how far one tank of gas got us.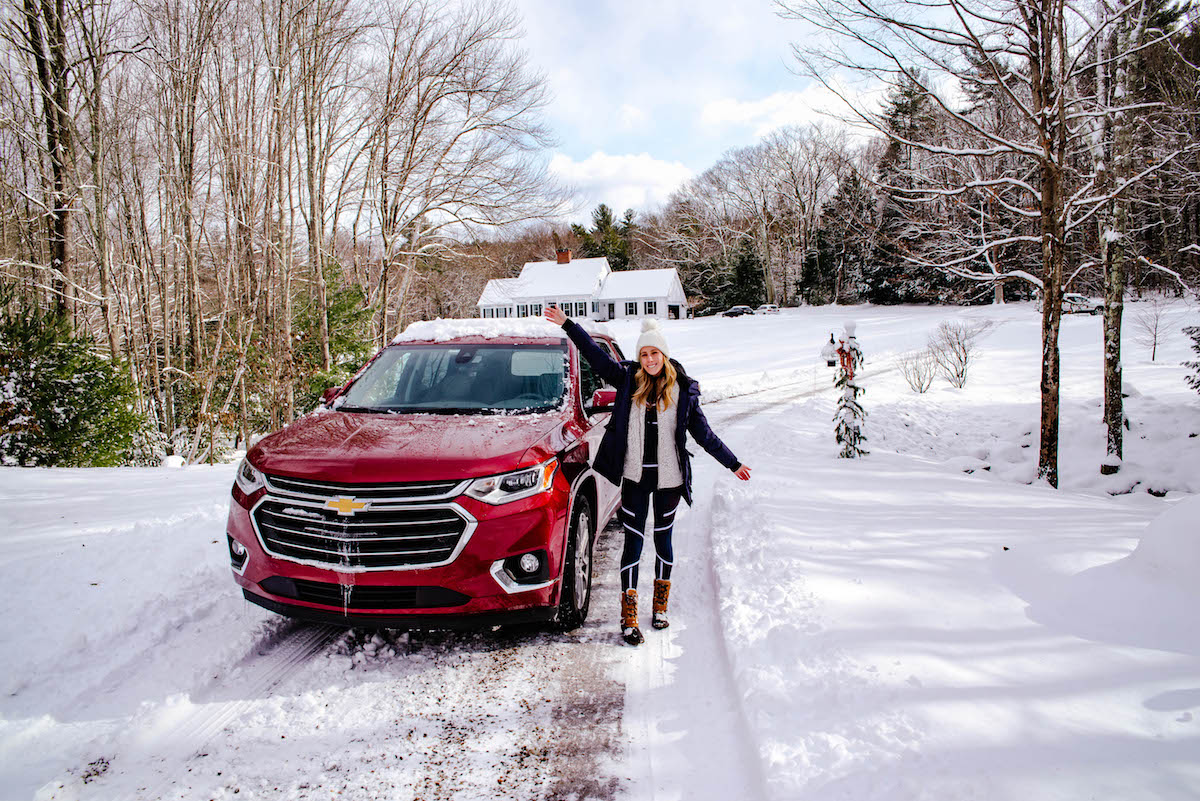 It was such a treat testing driving the Traverse that I'm already looking for another reason to escape the city. Oh, all the adventures we could have if we owned one of these bad boys for ourselves! A girl can dream 🙂
- Katie