Say hello to Amsterdam! I have to say it's a little bittersweet to be posting my final travel guide from our Eurotrip. While we knew what to expect in romantic Paris and sleepy Bruges, admittedly Amsterdam was the one destination where we didn't do a ton of prior research.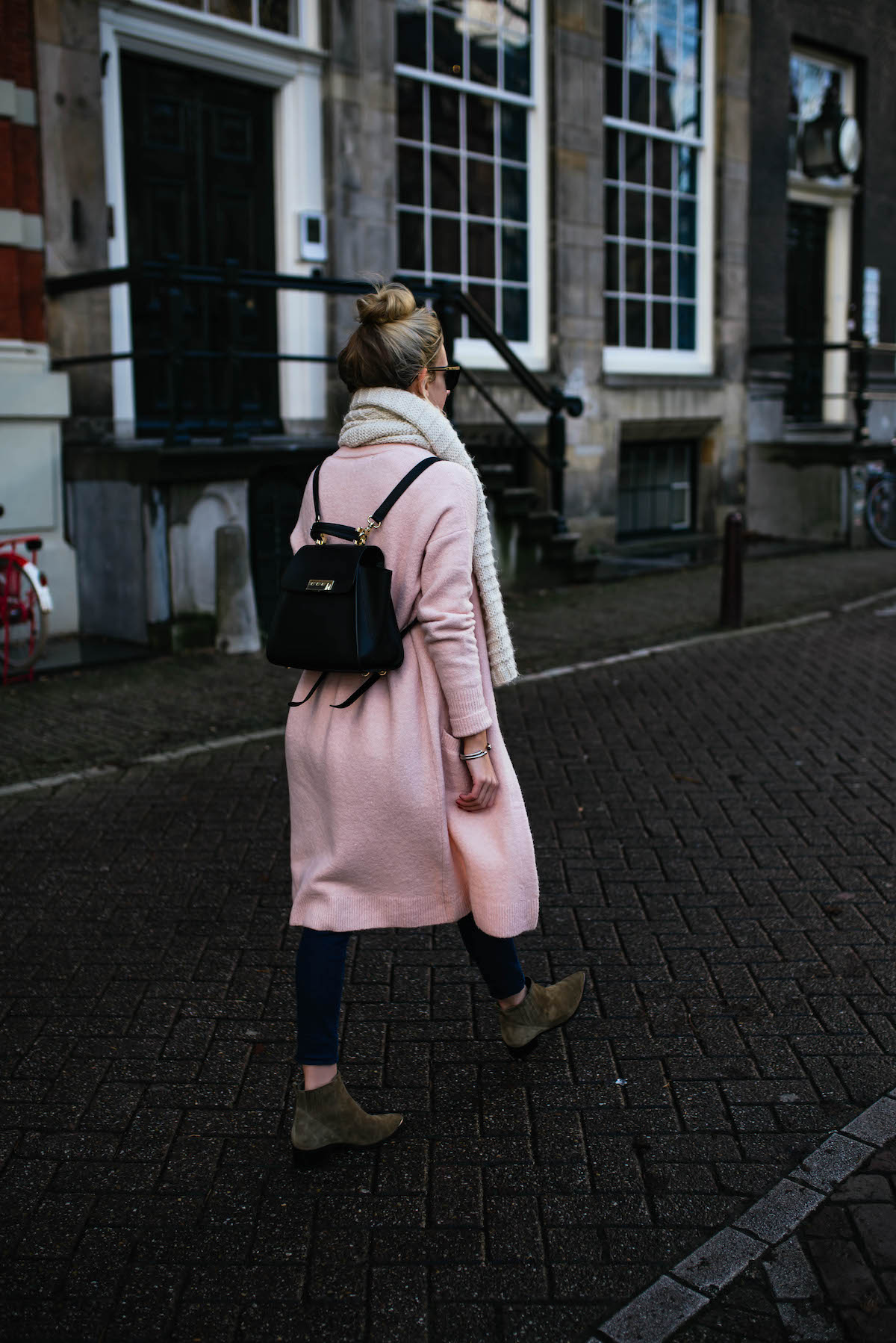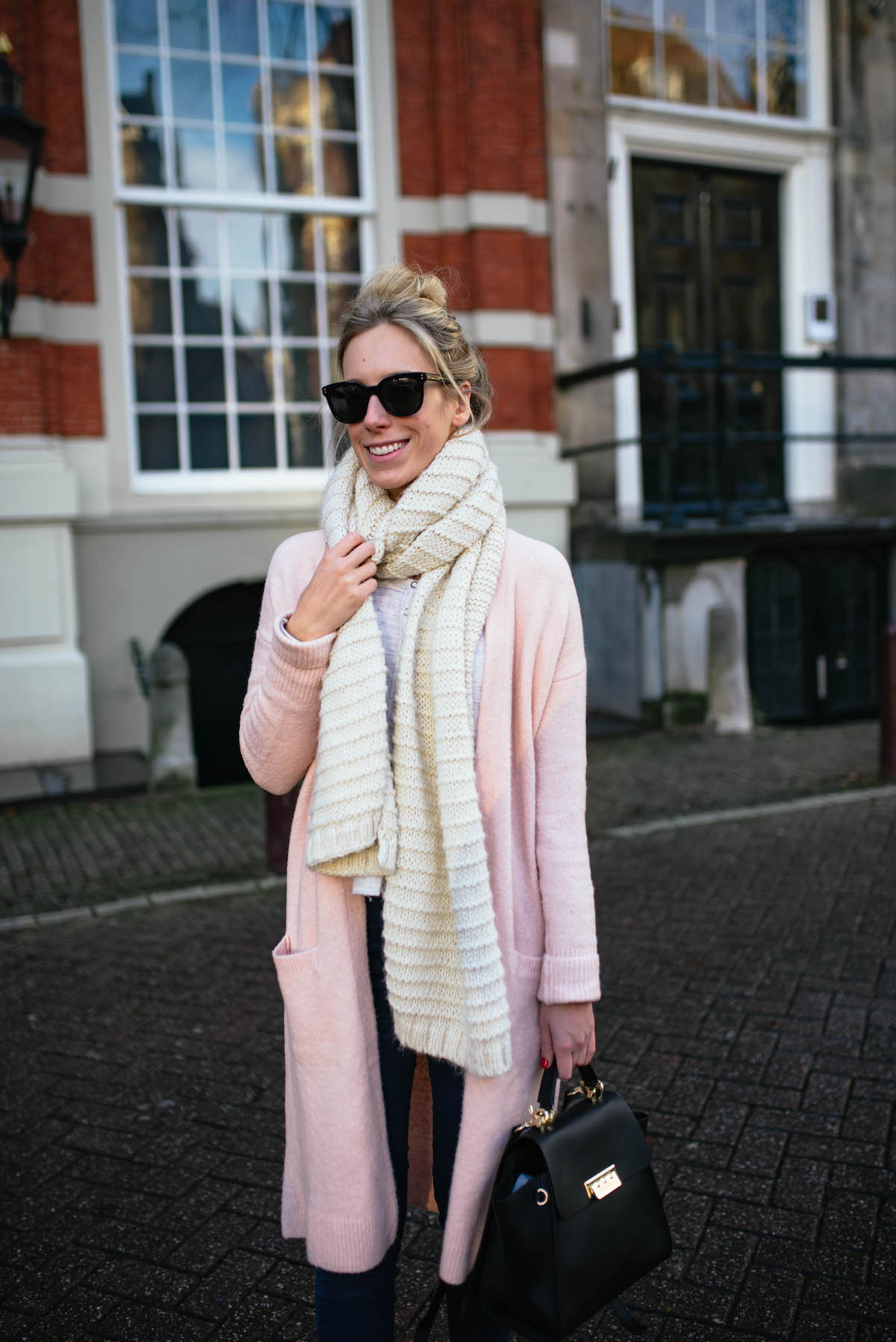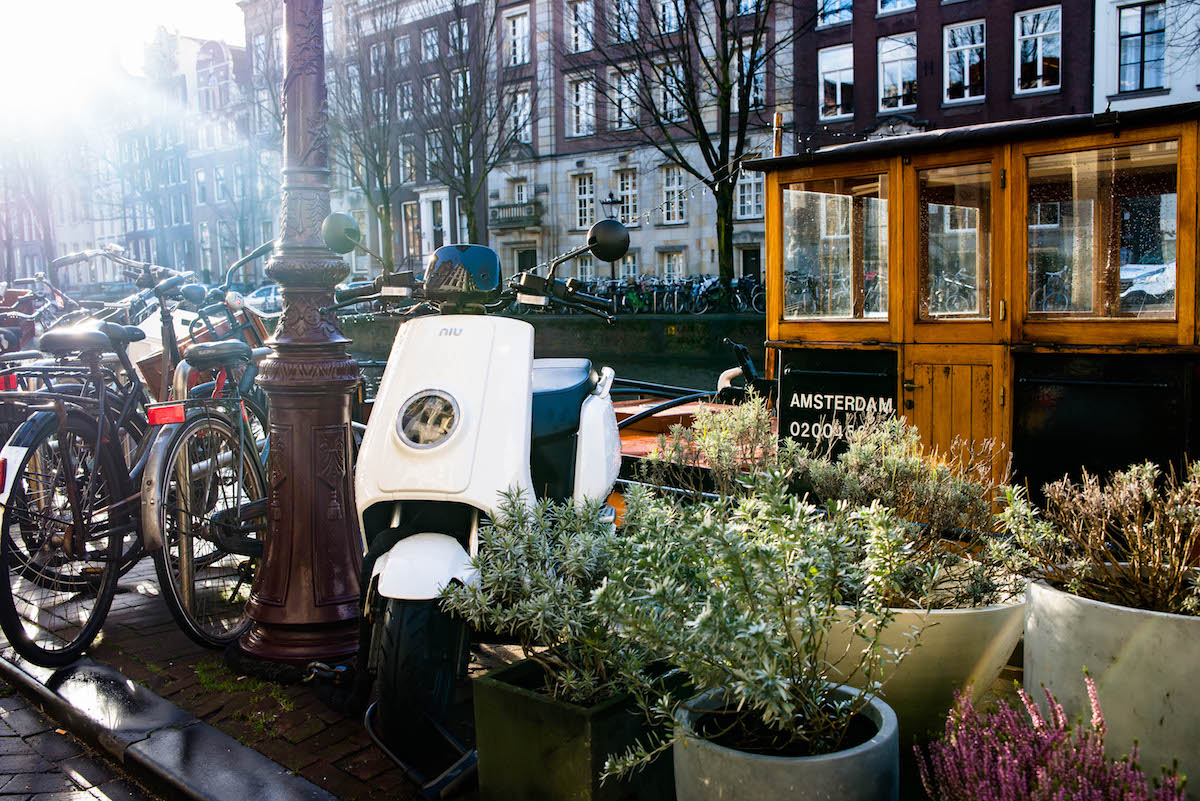 Why? Well, I had a feeling by day five of our trip that exhaustion would be setting in and I didn't want to feel pressured by a packed schedule. I also felt it was unnecessary to go out of our way with planning because 1) there wouldn't be a language barrier if we decided to confirm a last minute tour or dinner reservation (English is widely spoken) and 2) Amsterdam weather is notoriously crazy.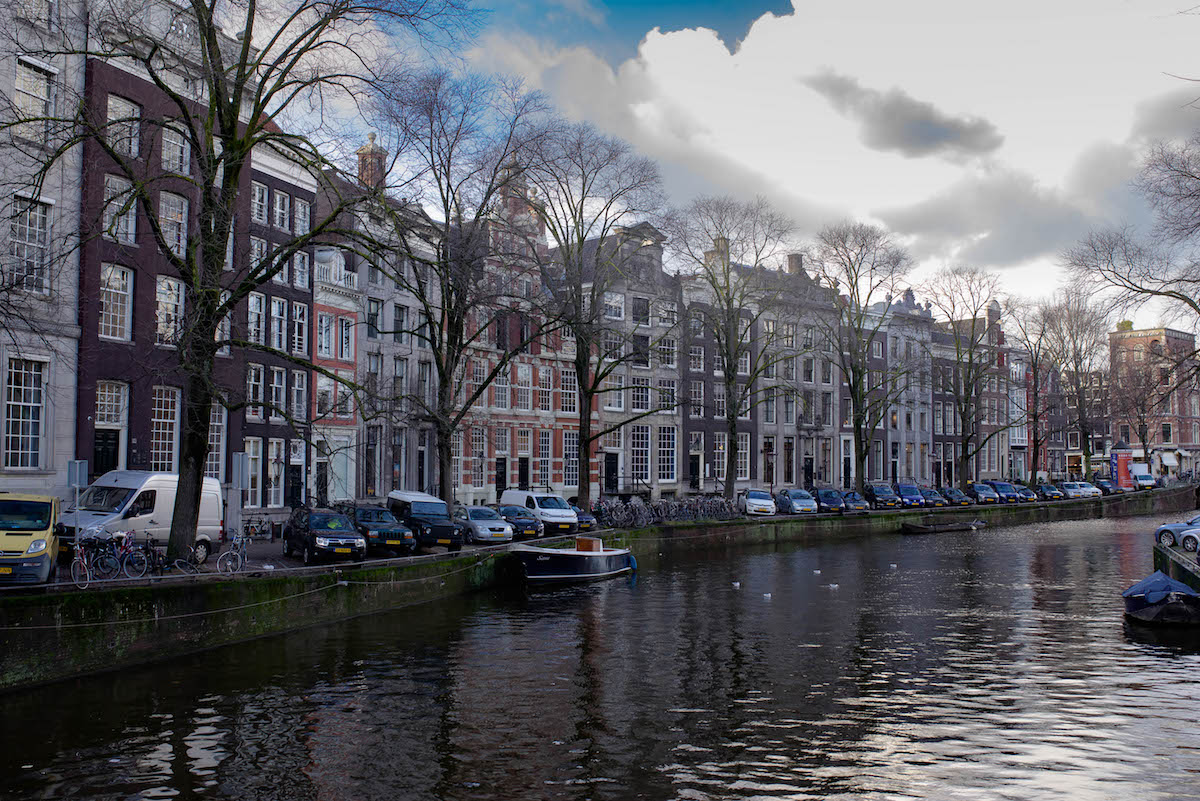 How did we get there?
Let's kick things off with details on how we actually got to Amsterdam. Similar to how we traveled from Paris to Bruges, train was our mode of choice and the entire process was really simple. We took the local train leaving from Bruges to Antwerp and from there switched to a Thalys train for the final leg to Amsterdam Central Station. We purchased online tickets for both trains the night before– it was about a four hour journey including the forty minute layover in Antwerp. Once we arrived in Amsterdam, we actually walked to our hotel because it was so close.
The Canal House
It was a little overwhelming when we began researching accommodations because there are so many options in Amsterdam. We wanted to stay somewhere centrally located with luxury amenities, but that still had genuine charm and authenticity. After browsing the Small Luxury Hotels of the World portfolio I was able to narrow down my search to the perfect option: the Canal House. A seventeenth century historic canal home converted into a luxury hotel? Count me in!
I highly recommend checking out Small Luxury Hotels of the World if you are a fan of staying at boutique properties. They have a collection of 520 small independently owned hotels that are all one-of-a-kind gems and strive to give guests unique experiences impossible to have at a larger mainstream hotel or resort. We immediately noticed this difference as soon as we stepped foot in the Canal House.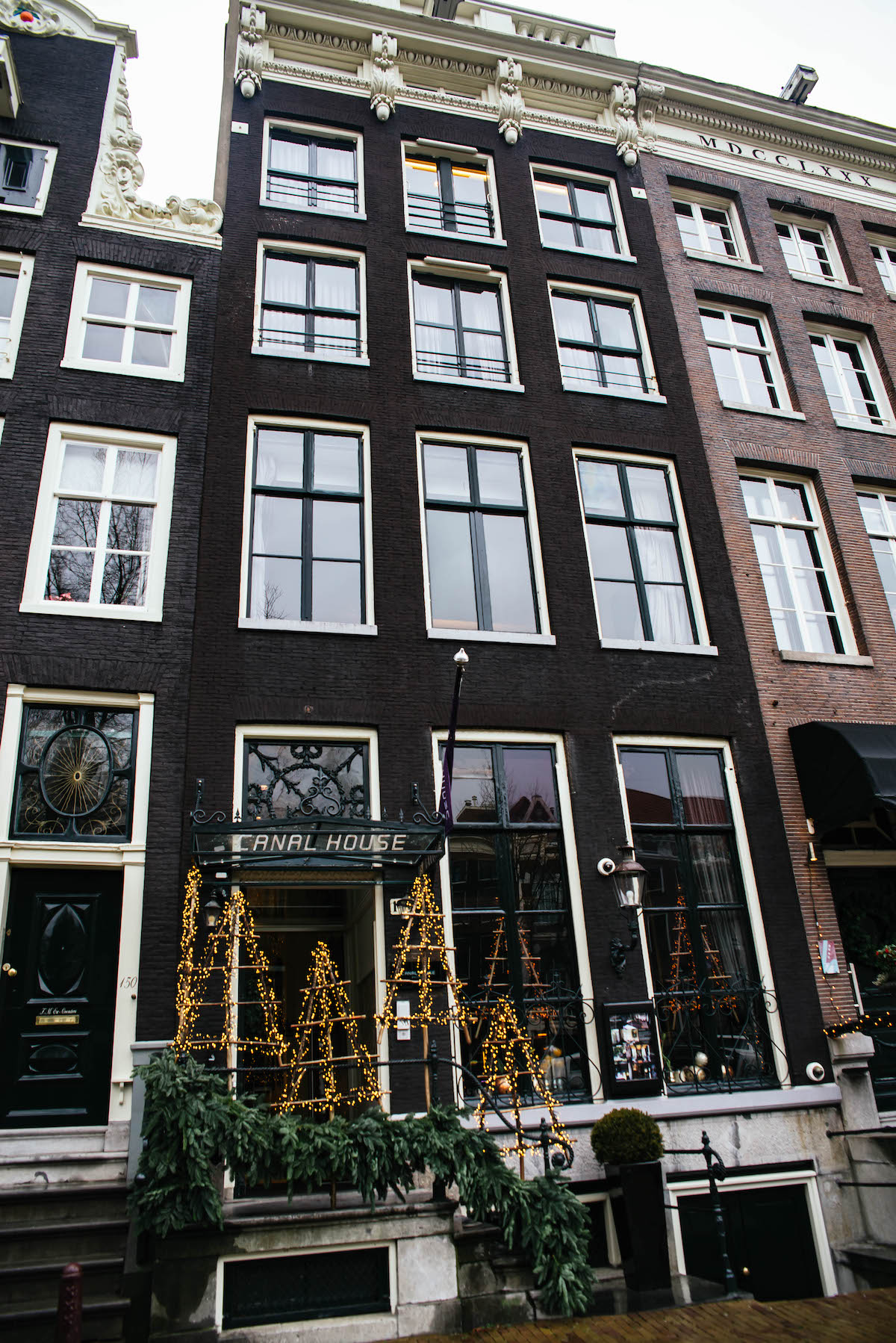 We could also pretty much walk anywhere we needed to thanks to the Canal House's central location in the Jordaan district. It really felt like we were always in the heart of the city and it was easy to pop in and out if we needed to change or take some time of our feet in between exploring.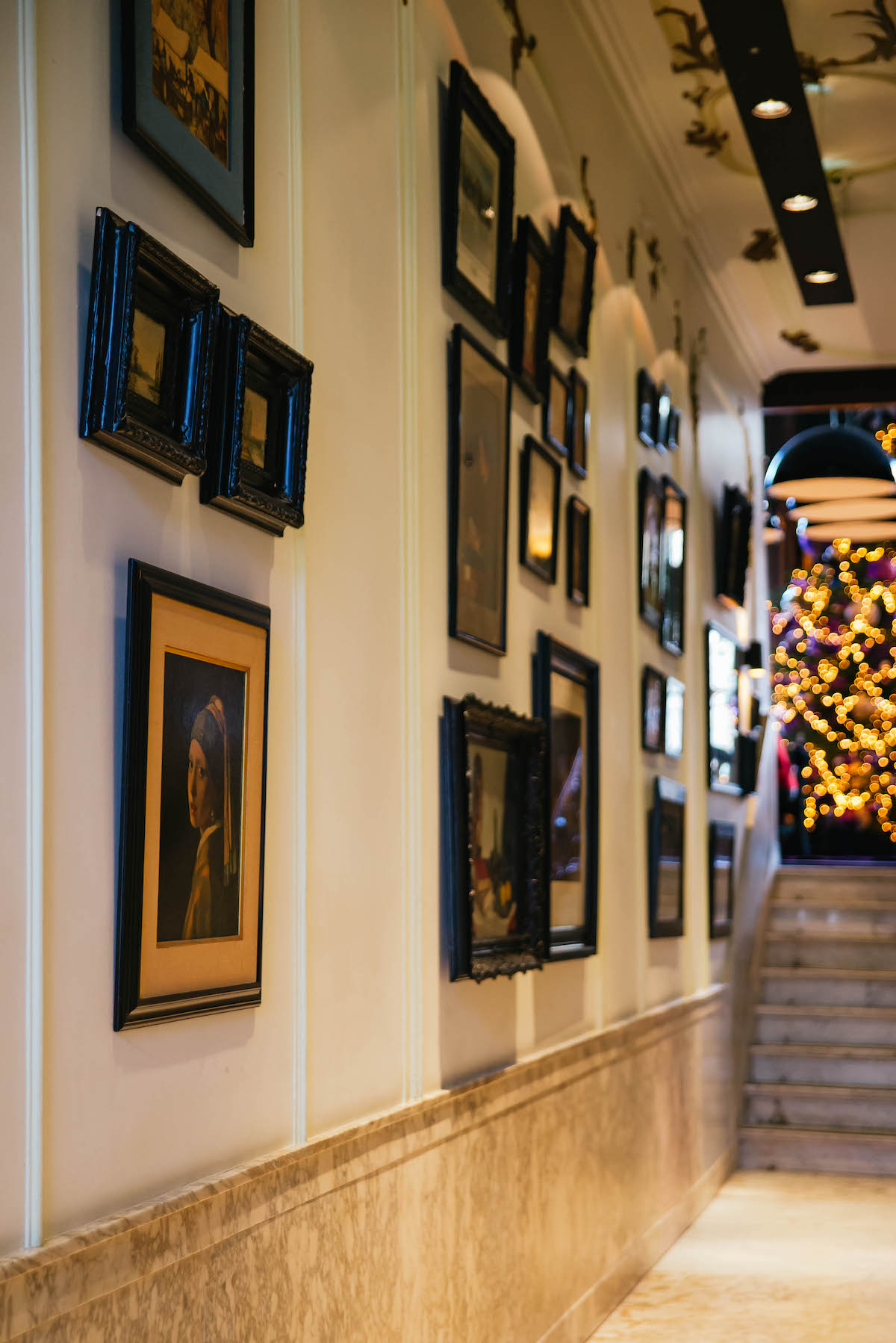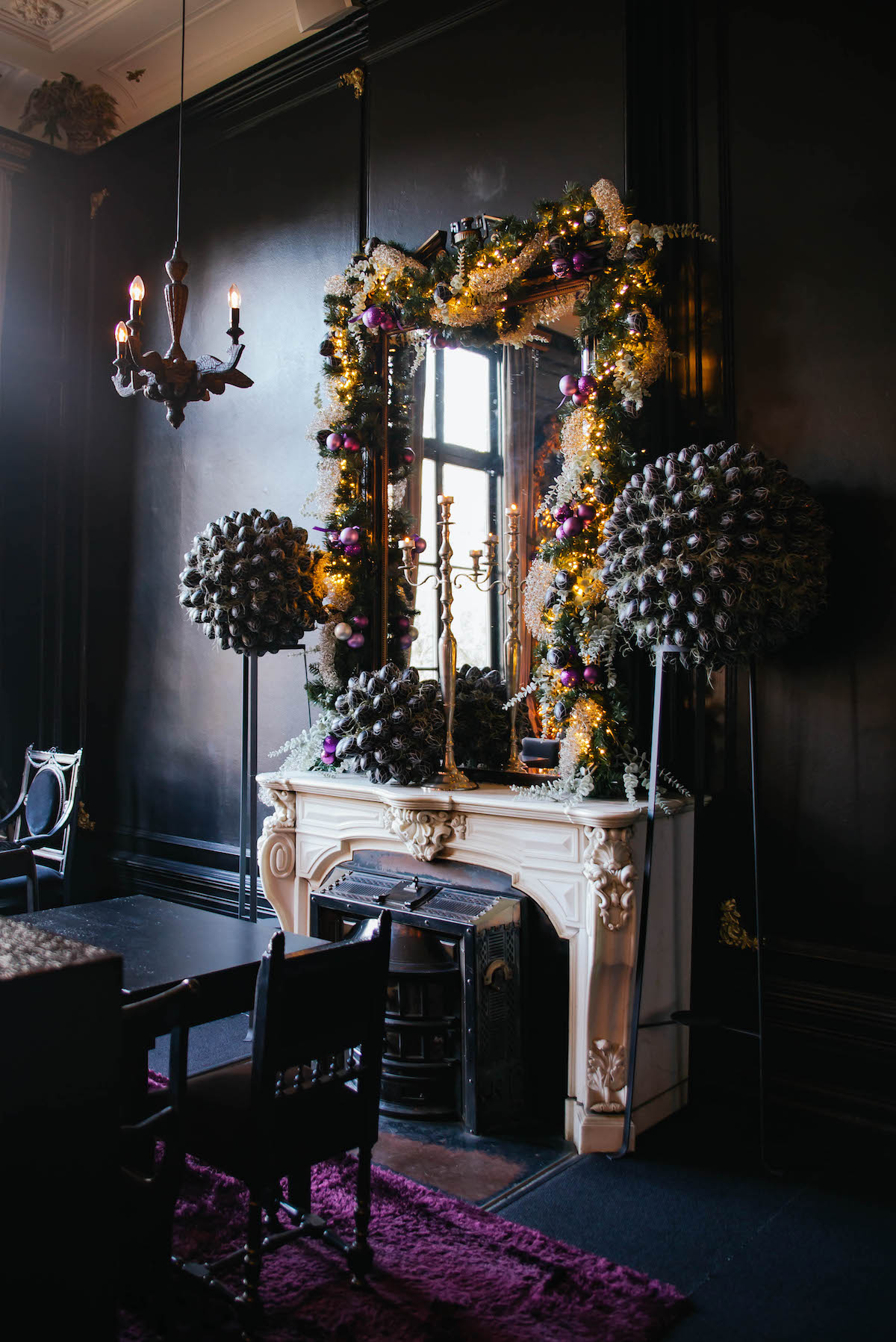 The Canal House had some of the chicest interior design and decor I'd ever seen at a hotel. It was glamorous, yet felt very warm and comfortable. It was obvious just how much of an effort had been made to retain the original structure's architectural elements and rich history. Whenever we walked in the doors it felt like we were coming home. Each morning we enjoyed complimentary breakfast in the sitting room and then in the evening we had yummy cocktails and appetizers in the lobby bar.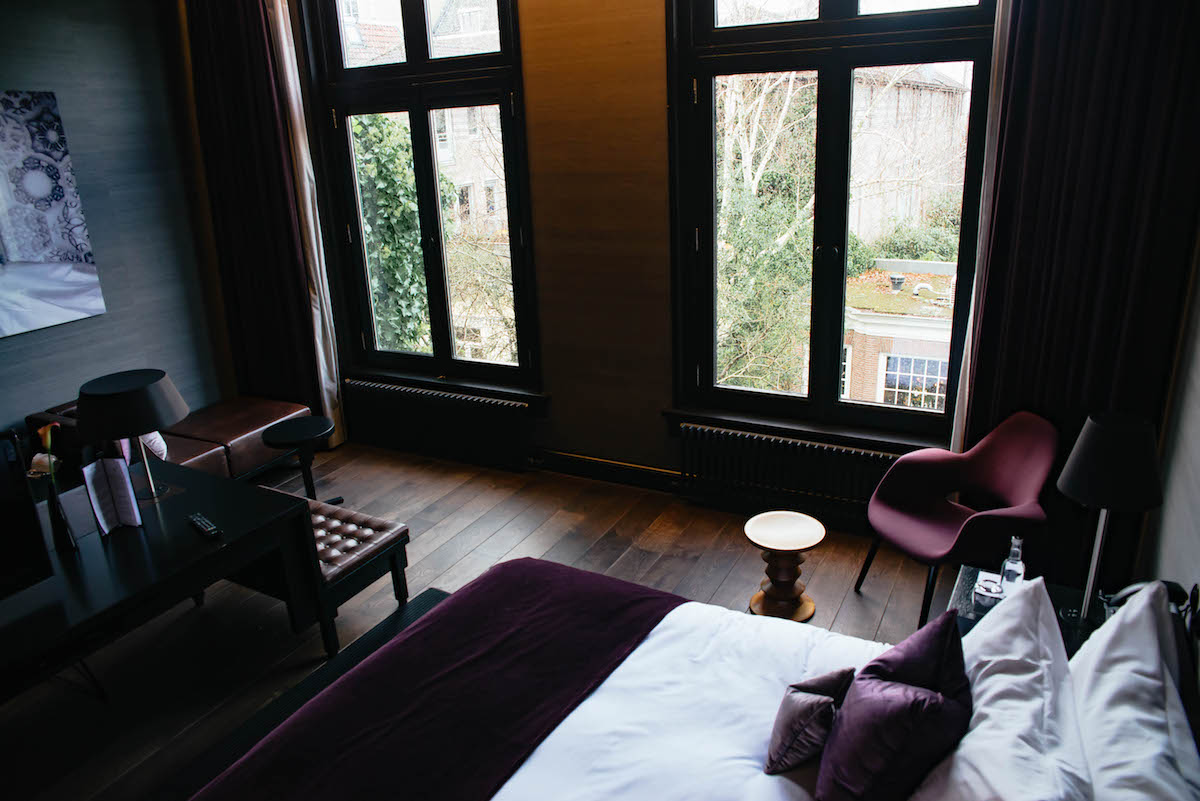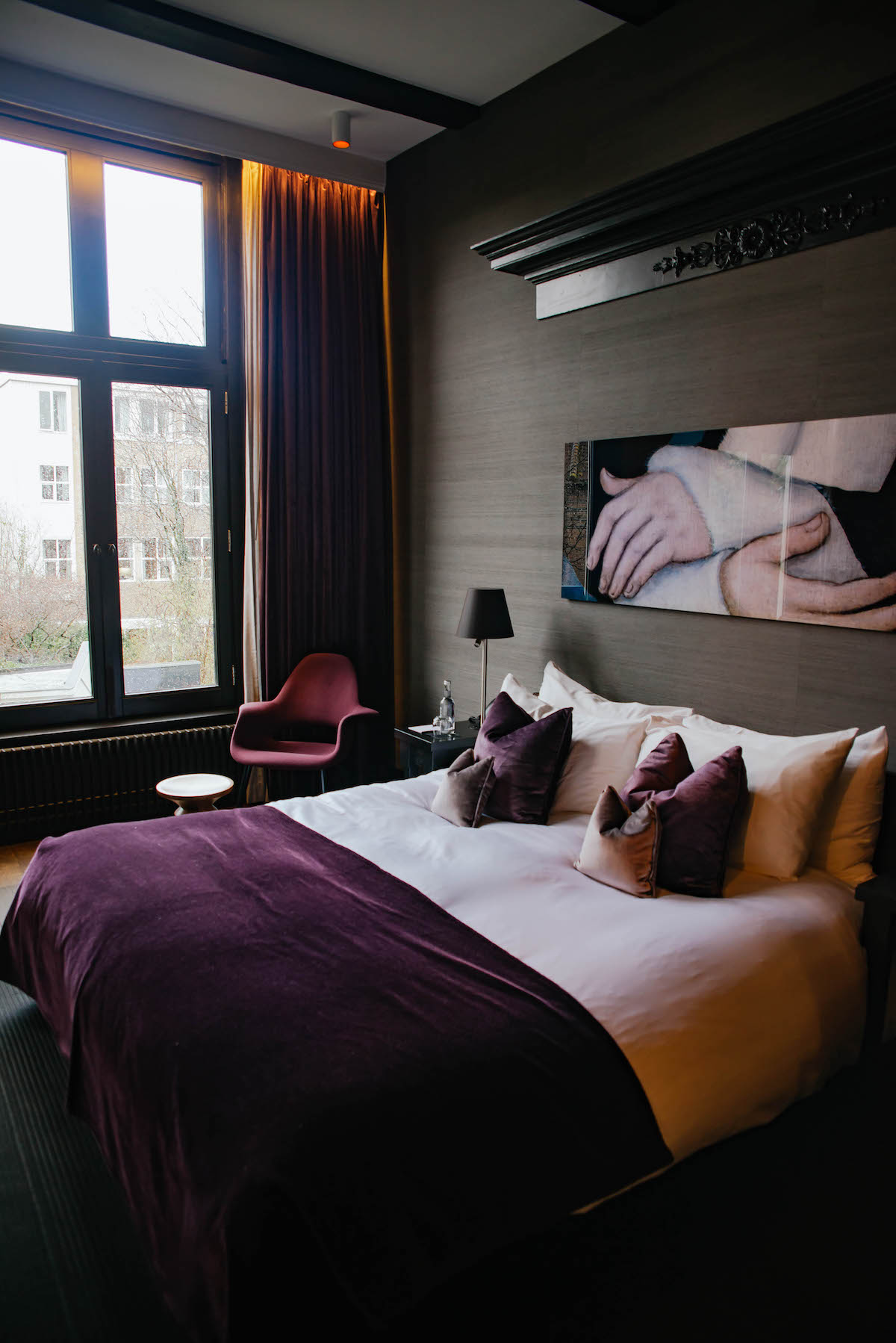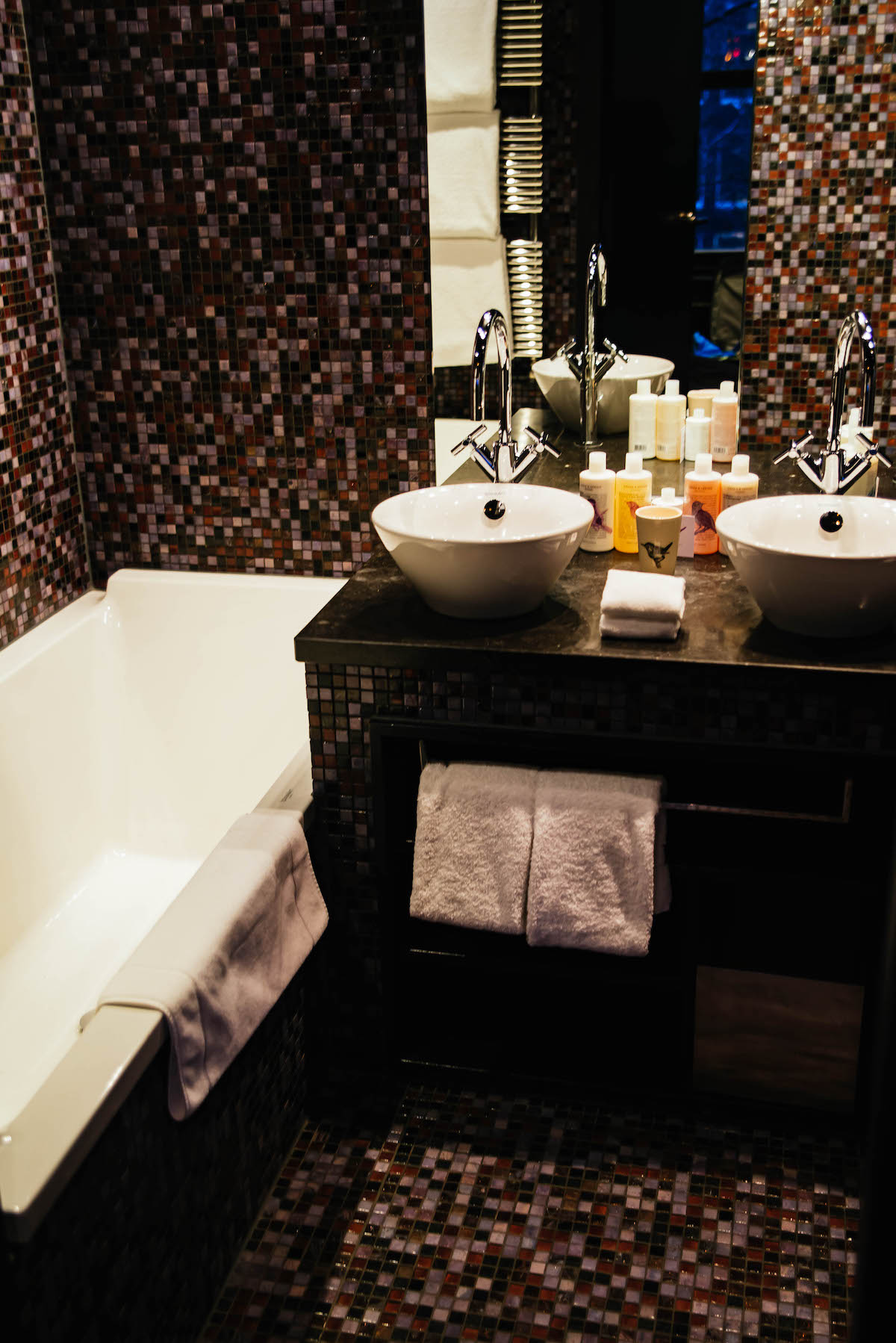 Our room was also insane. I'm talking floor to ceiling windows, a big open layout and a spa-worthy bathroom with Green & Spring amenities. It was heavenly and so hard to say goodbye to– especially because I think it was bigger than our New York apartment! I was so impressed with how effortlessly the Canal House maintains such an authentic Amsterdam aesthetic, while not sacrificing any luxury comfort. We loved our stay and would definitely return!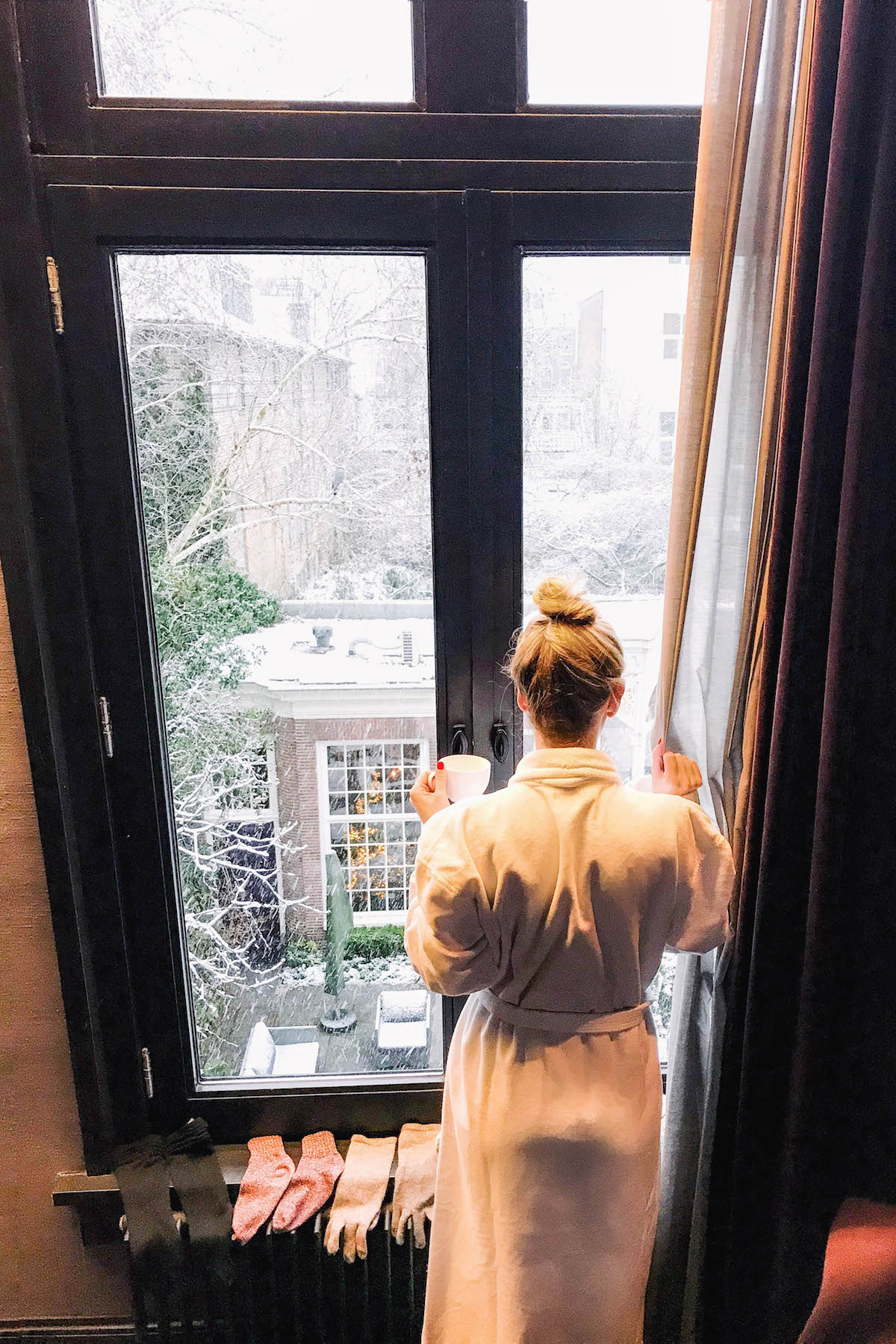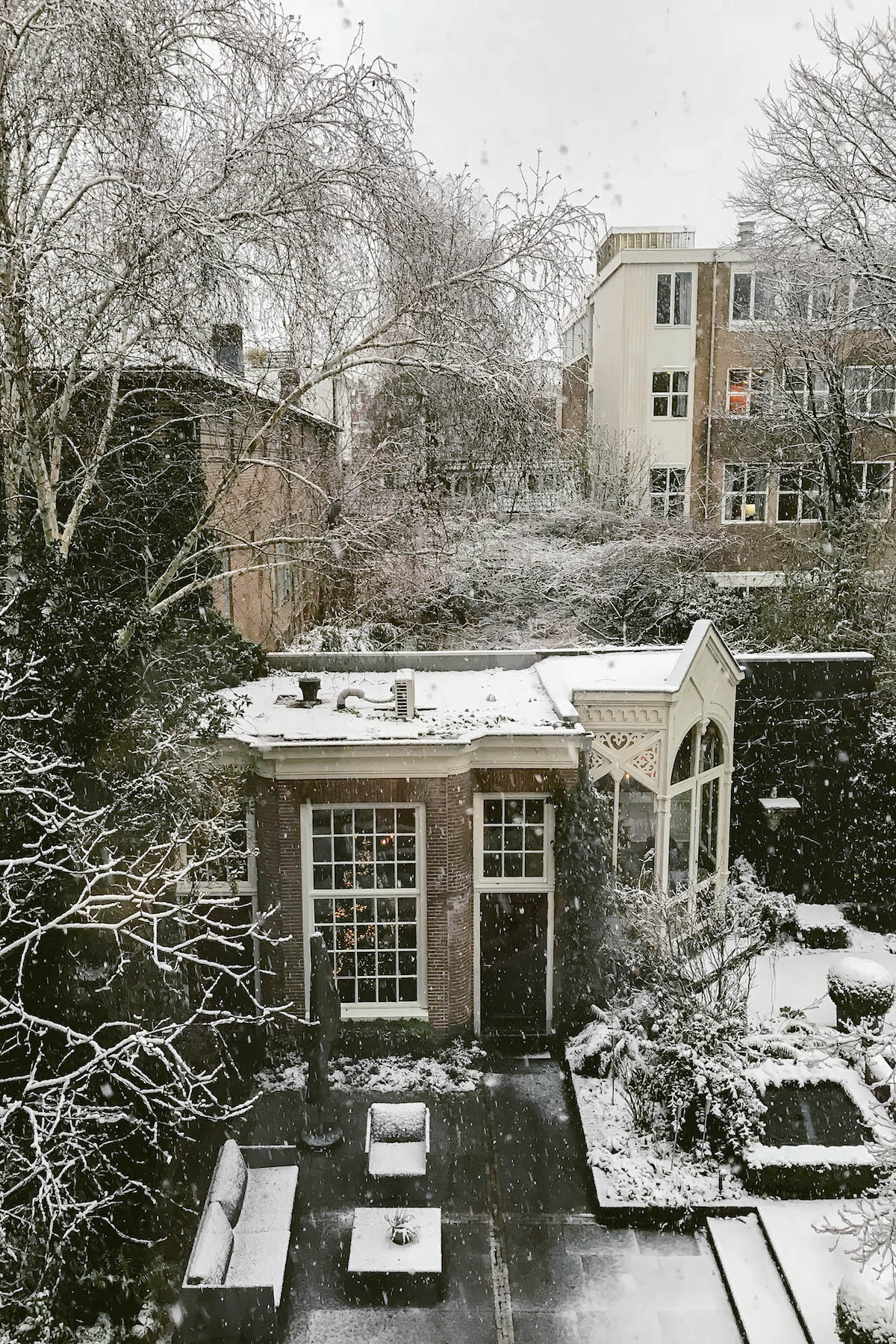 Day 1
You guys know that Nick and I aren't big on museums, but literally everyone we spoke to ahead of our trip told us the Anne Frank Museum was a must. Somehow I was able to snag the last two available on our first day by purchasing them two weeks in advance online. Definitely get tickets ahead of time because I heard it's nearly impossible to go as walk-in!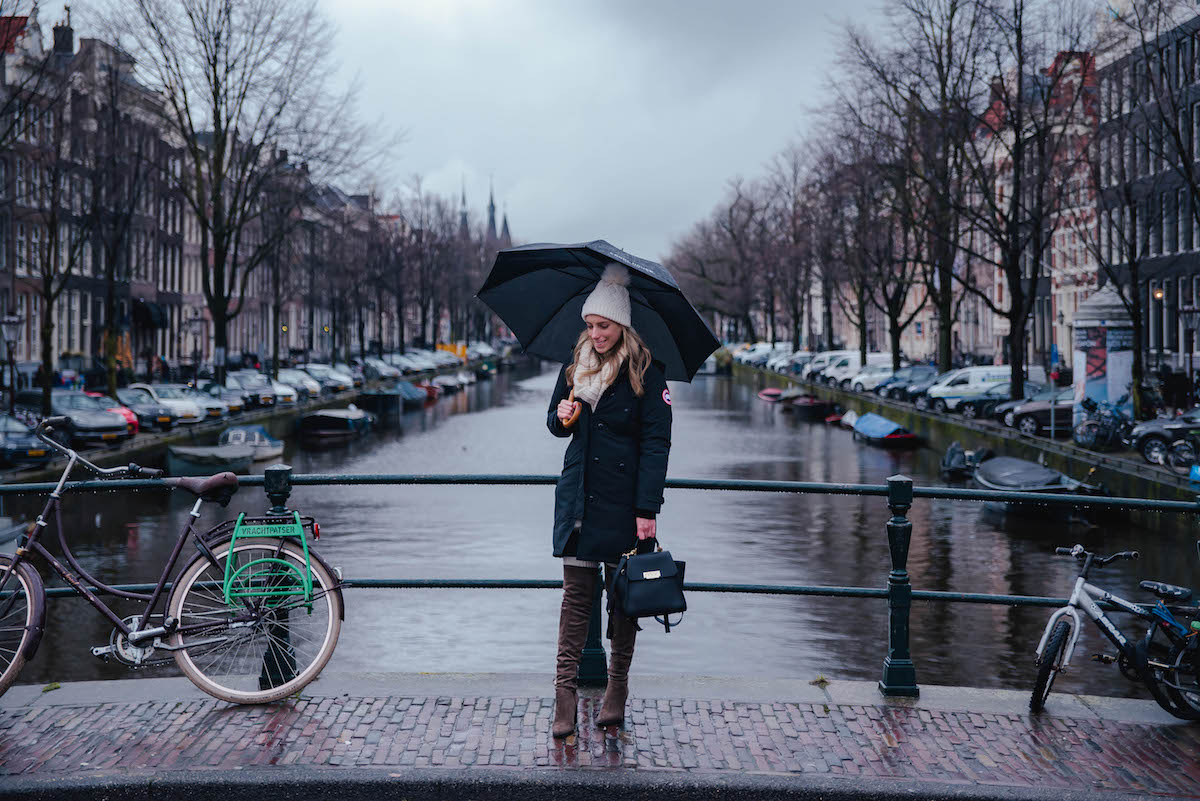 After checking in to the Canal House, we pretty much raced down the street (thankful for the five minute walk!) to the museum so we could make our 4:45PM reserved entry time. The outdoor waiting line moved quickly and upon entering we were given essentially a walkie talkie for listening to recorded audio in the museum. We were so confused at first because we had assumed the tour was guided, but you actually do it totally on your own while listening to the audio. I ended up liking this a lot– it made the museum feel much more intimate and allowed you to move at your own pace. Nick and I both enjoyed the museum and left the tour with #allthefeels. I definitely recommend going!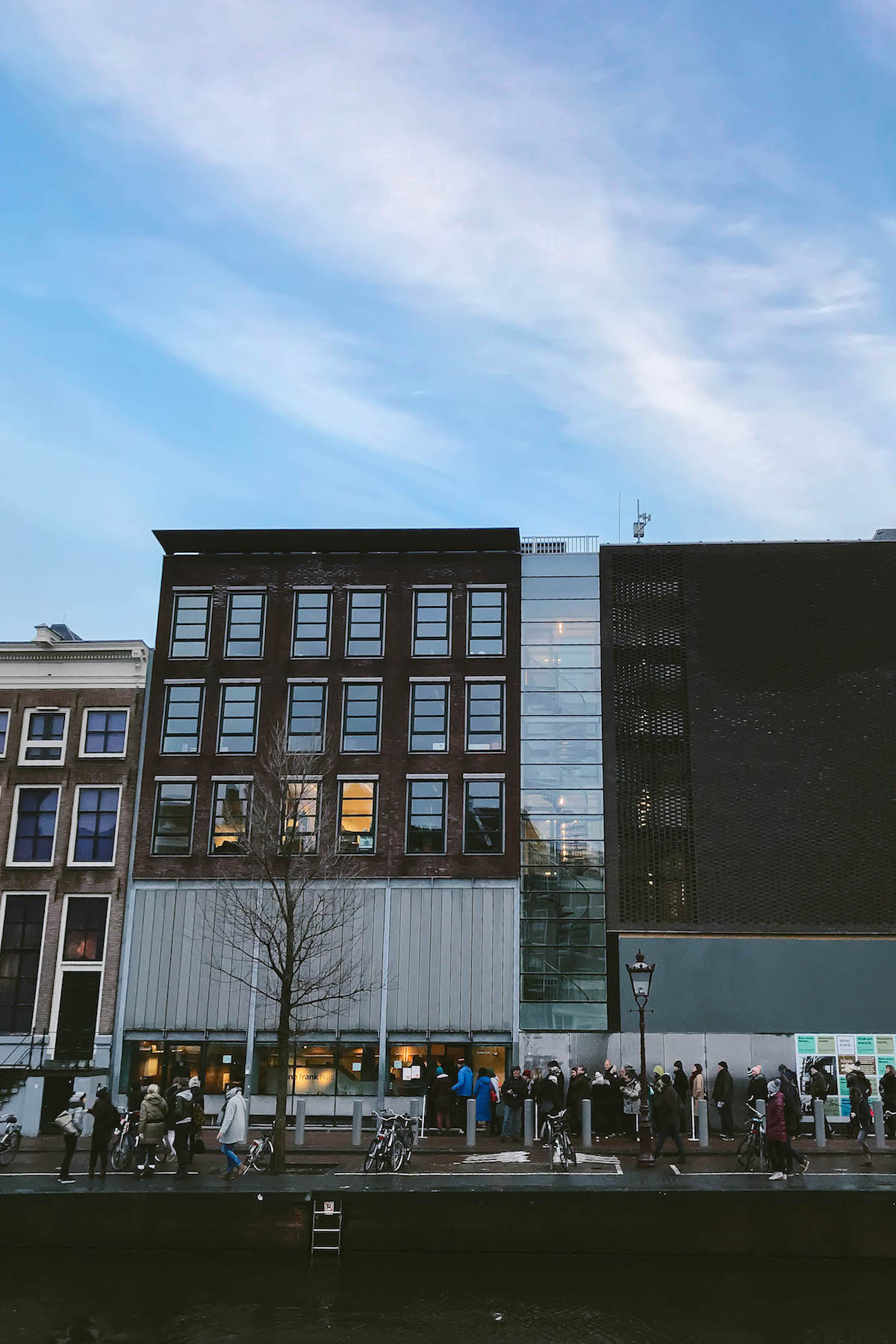 Since the first half of the day was spent in transit and there wasn't time for a substantial lunch, we were starving by the time we left the museum. Our dinner reservation wasn't until 9PM so we washed up back at the hotel and had a bite of fresh hummus and crudite plus a round of yummy cocktails at the lobby bar. The time passed quickly and before we knew it was time to head to dinner (we took an Uber!) at Cafe Bern. A friend had recommended here and it didn't disappoint. Cafe Bern is famous for classic fondue and that's just what we indulged in– all the creamy cheese, fresh bread and filet mignon. The atmosphere very cheerful l and again we were pleased to discover that the restaurant was full of locals– not fellow tourists 😛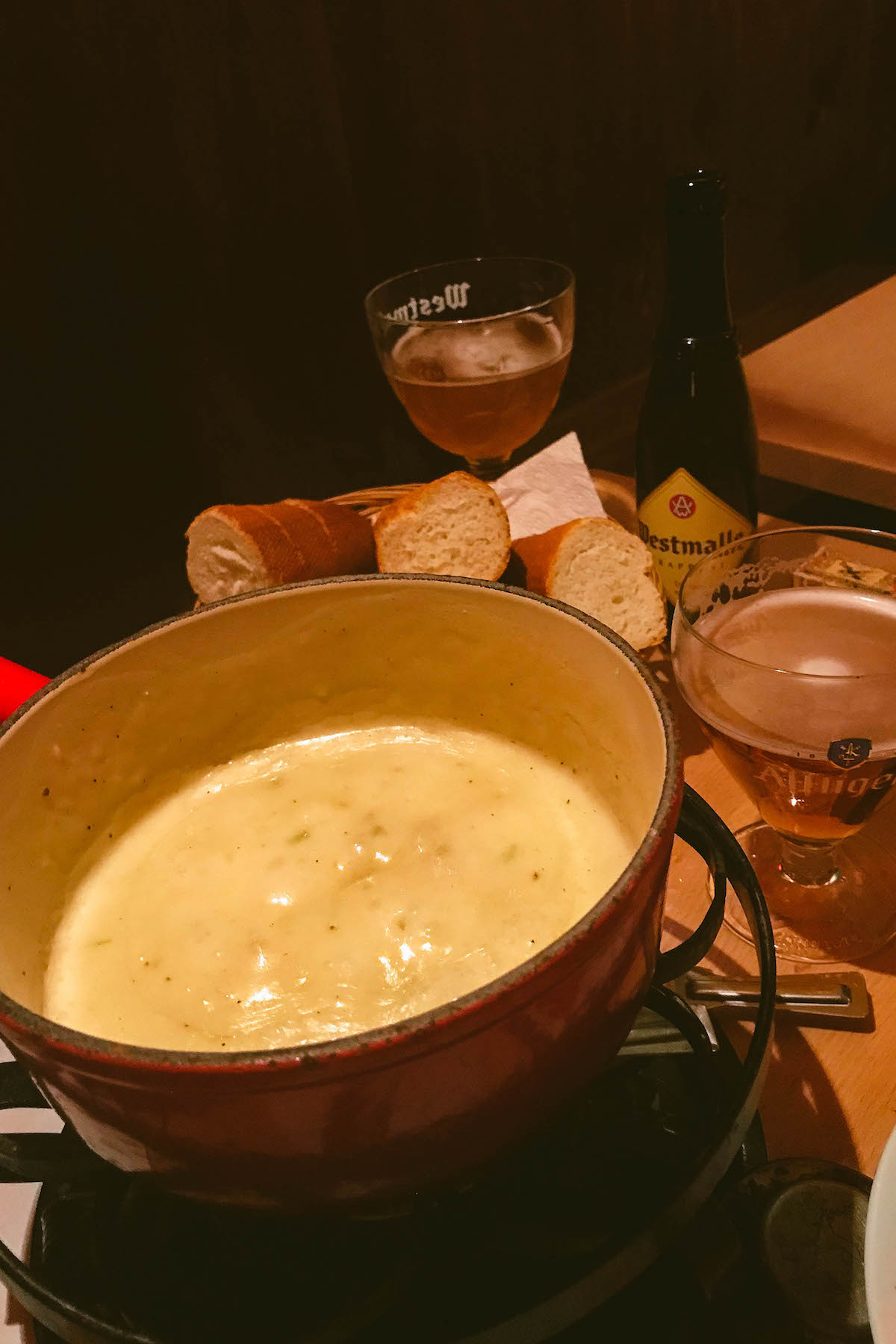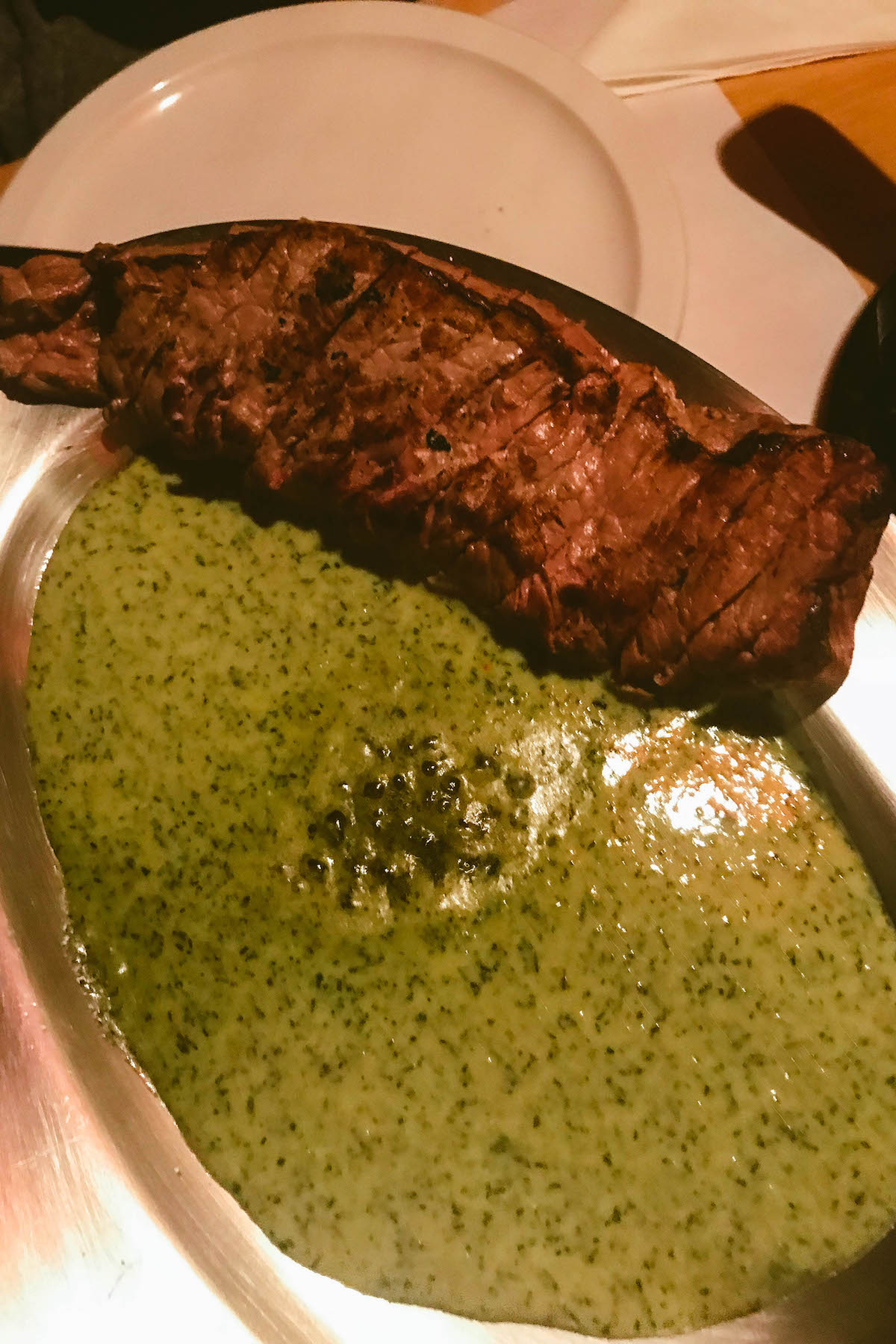 Ok you can't talk about Amsterdam without acknowledging the Red Light District… It may surprise you guys, but I was really curious to check it out. I mean, there's nothing like it in the United States.  After dinner we spent about an hour walking around (it was on the way back to the hotel) and what struck me the most was just how normal it felt. Girls on display in lingerie standing in red light-lined windows? Marijuana cafes? To every local passing by it was just another night. Totally weird!!! Omg guys, the whole time Nick was so embarrassed. I don't know if he was just anxious or if it was protective instincts, but it was really hilarious and cute! I think he was simply horrified at the fact he was witnessing all of this craziness with his sweet innocent girlfriend standing right next to him 😛 Honestly walking around and people watching was truly an experience in itself.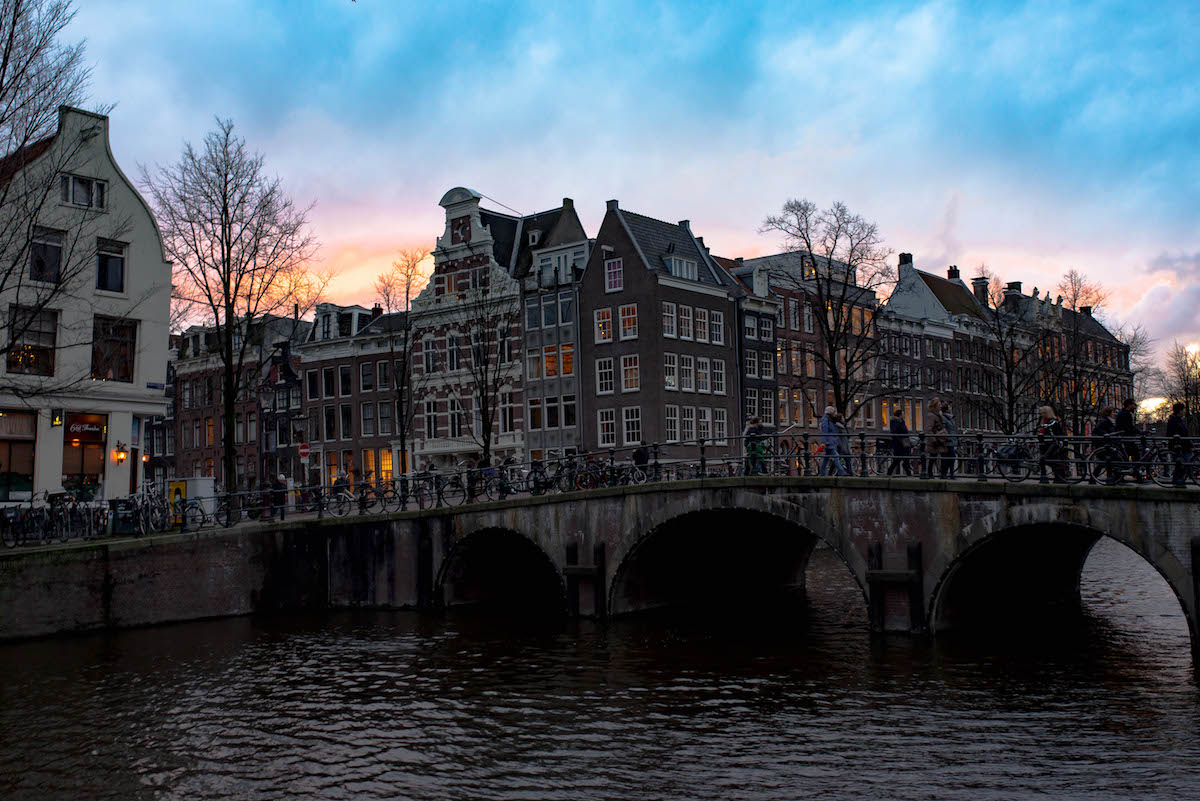 Day 2
We woke up to a forecast of clouds and rain so it was a good thing we didn't plan a full day of activities. First thing we did was head straight to Gs Really Nice Place for brunch. I'd bookmarked this spot specifically because of the extensive bloody mary menu (my fave cocktail) and as expected it was so hard for me to order. I ended up going with the Bloody Cartel– a twist on a classic mary with lime, chili and mezcal. Nick got the "Manmosa" 😛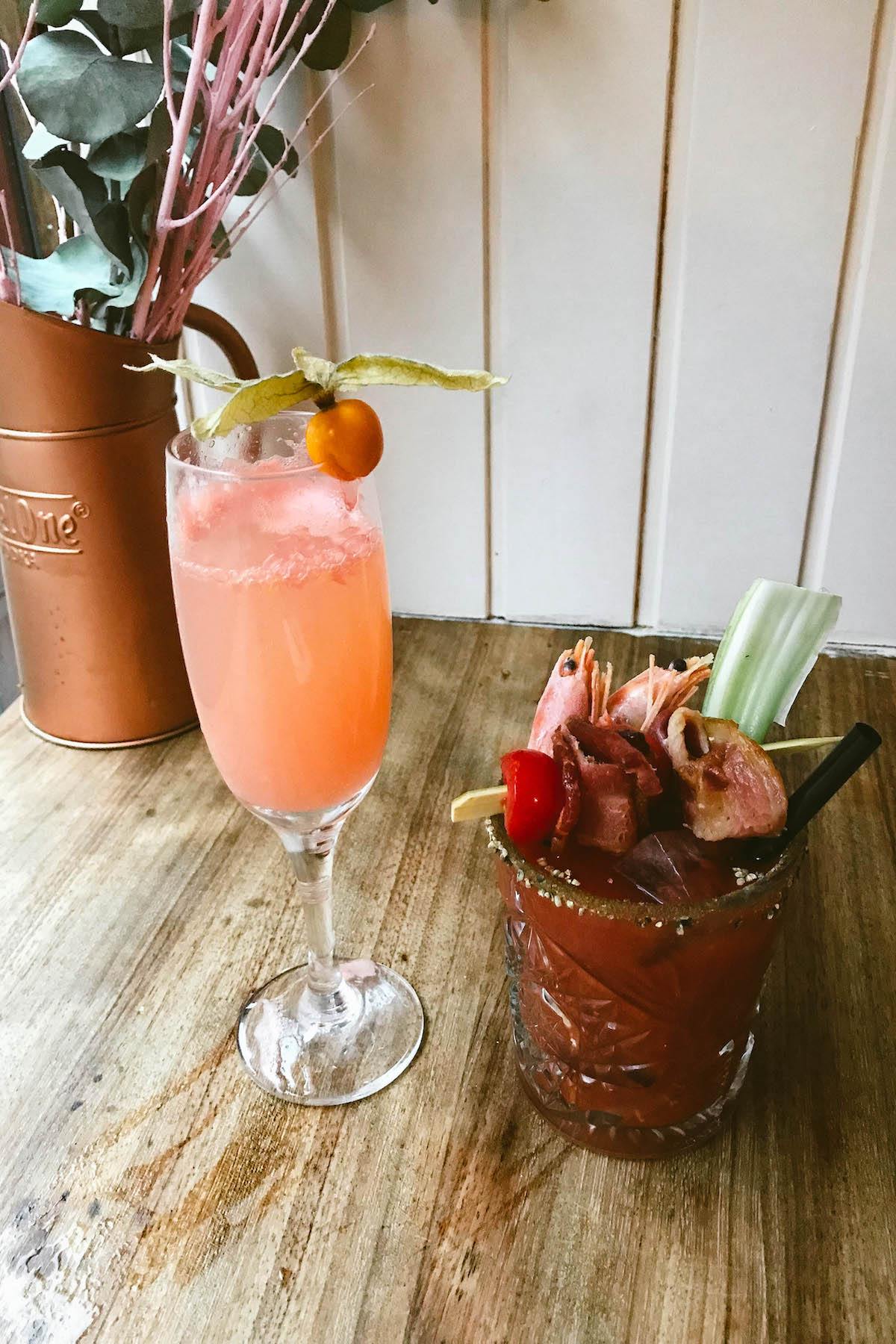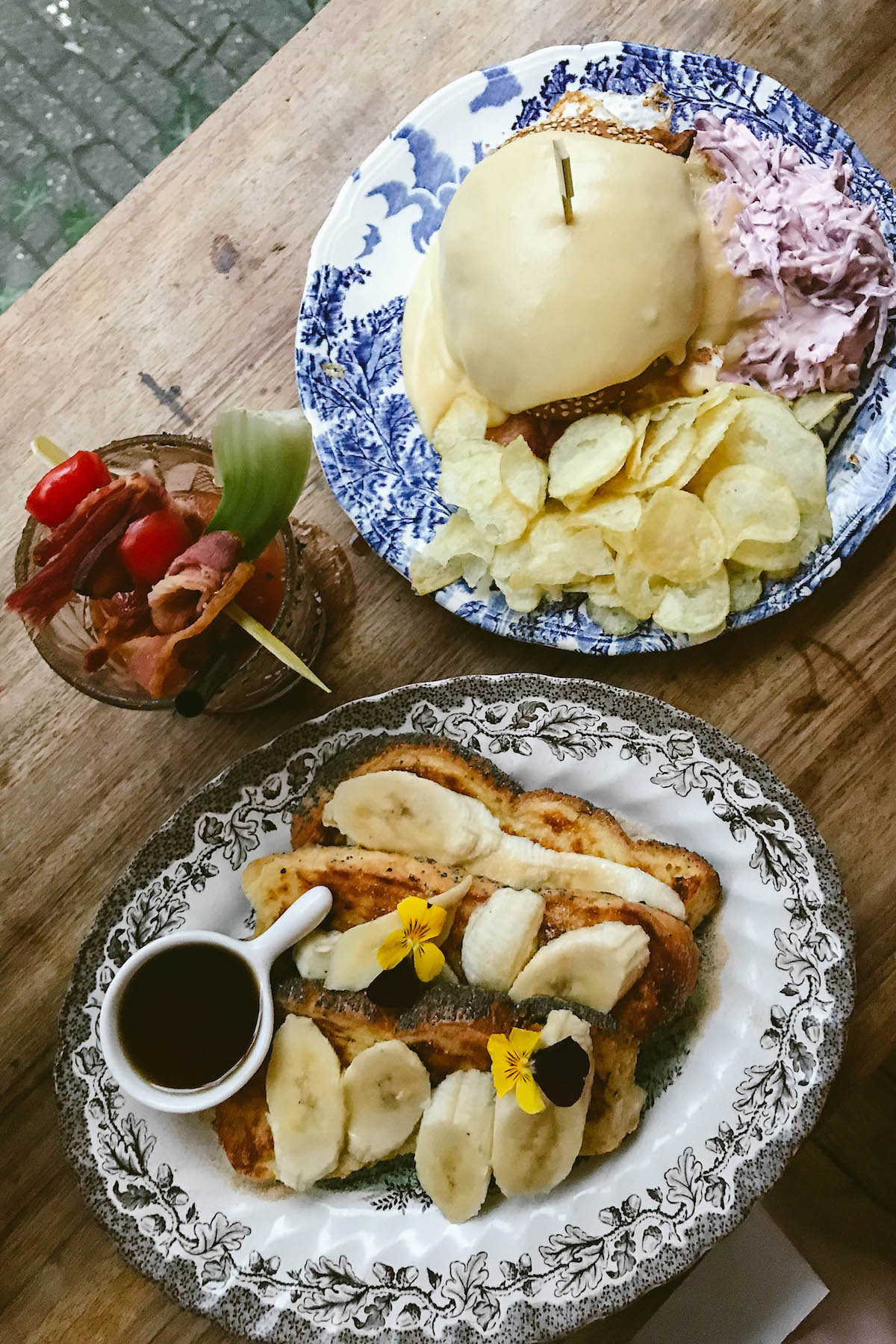 After getting our brunch fill we did a little walking around the Jordaan district before making a pitstop for some much-needed coffee at Cafe Winkel. If we hadn't been so full from brunch, we definitely would've ordered the epic apple pie. Apparently it's famous in Amsterdam!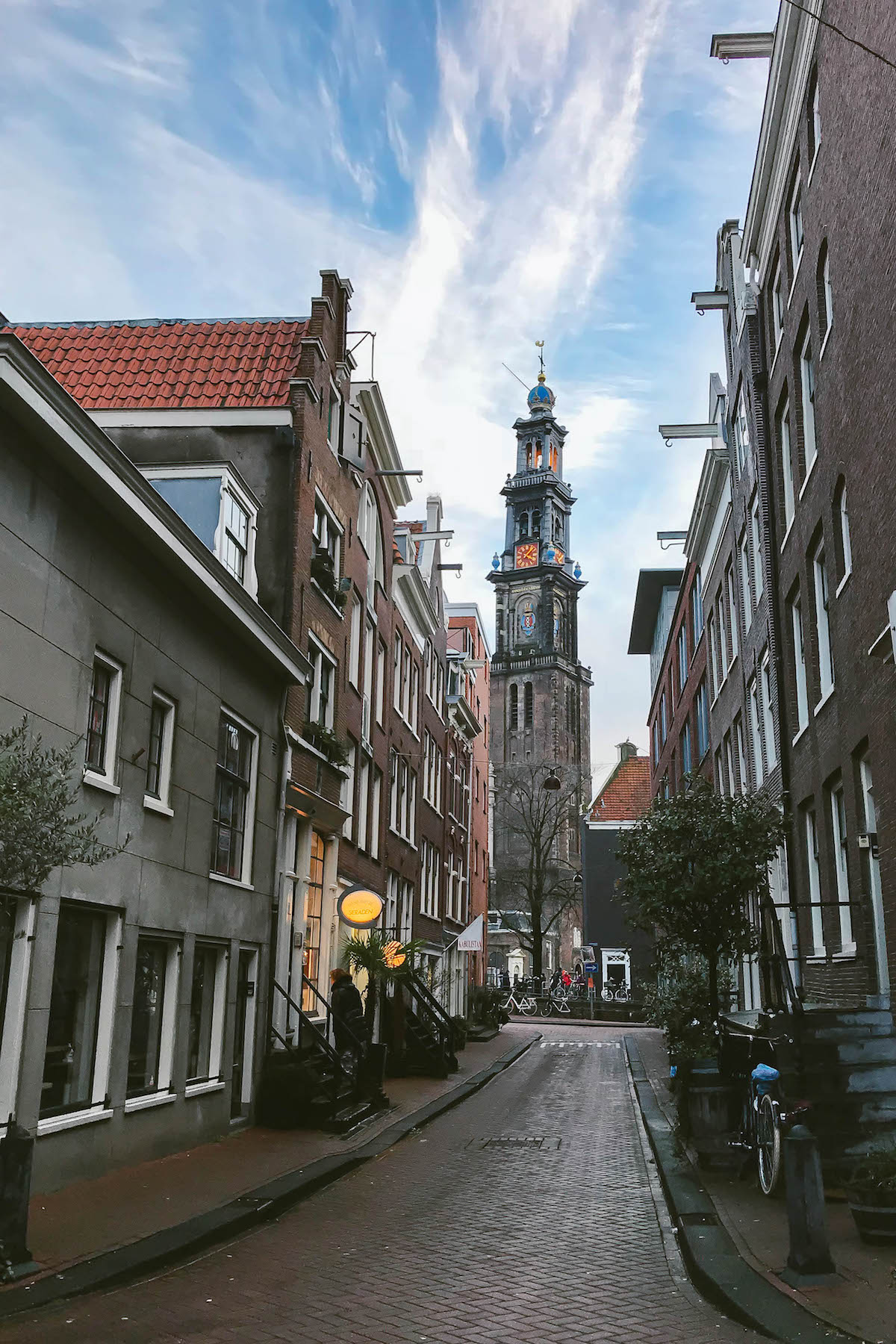 The next few hours we spent exploring the Canal Ring and Old Centre districts popping in and out of boutiques and cafes. Normally the last thing I want to do when I travel is go shopping, but Amsterdam had so many unique stores– especially for home decor and trinkets.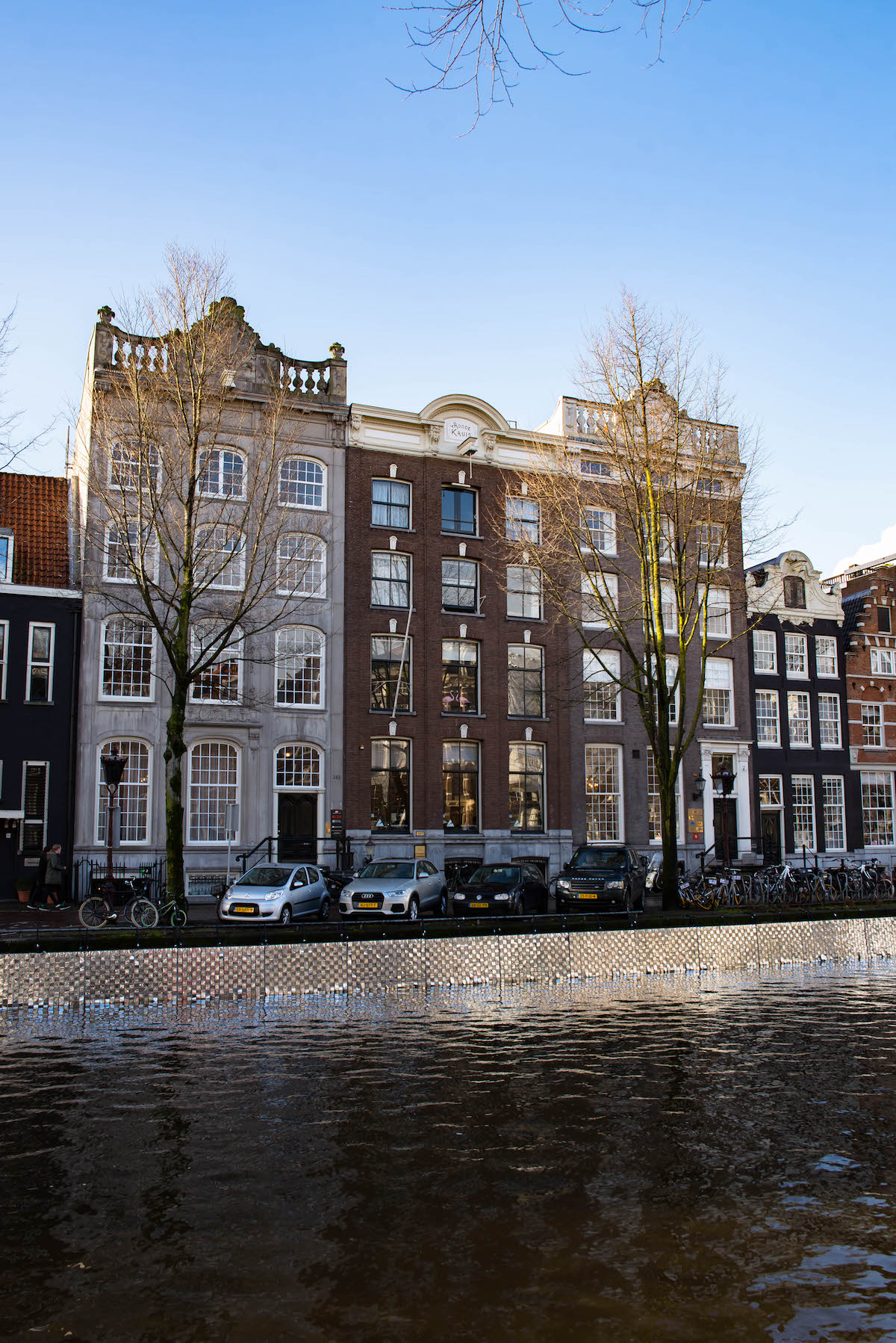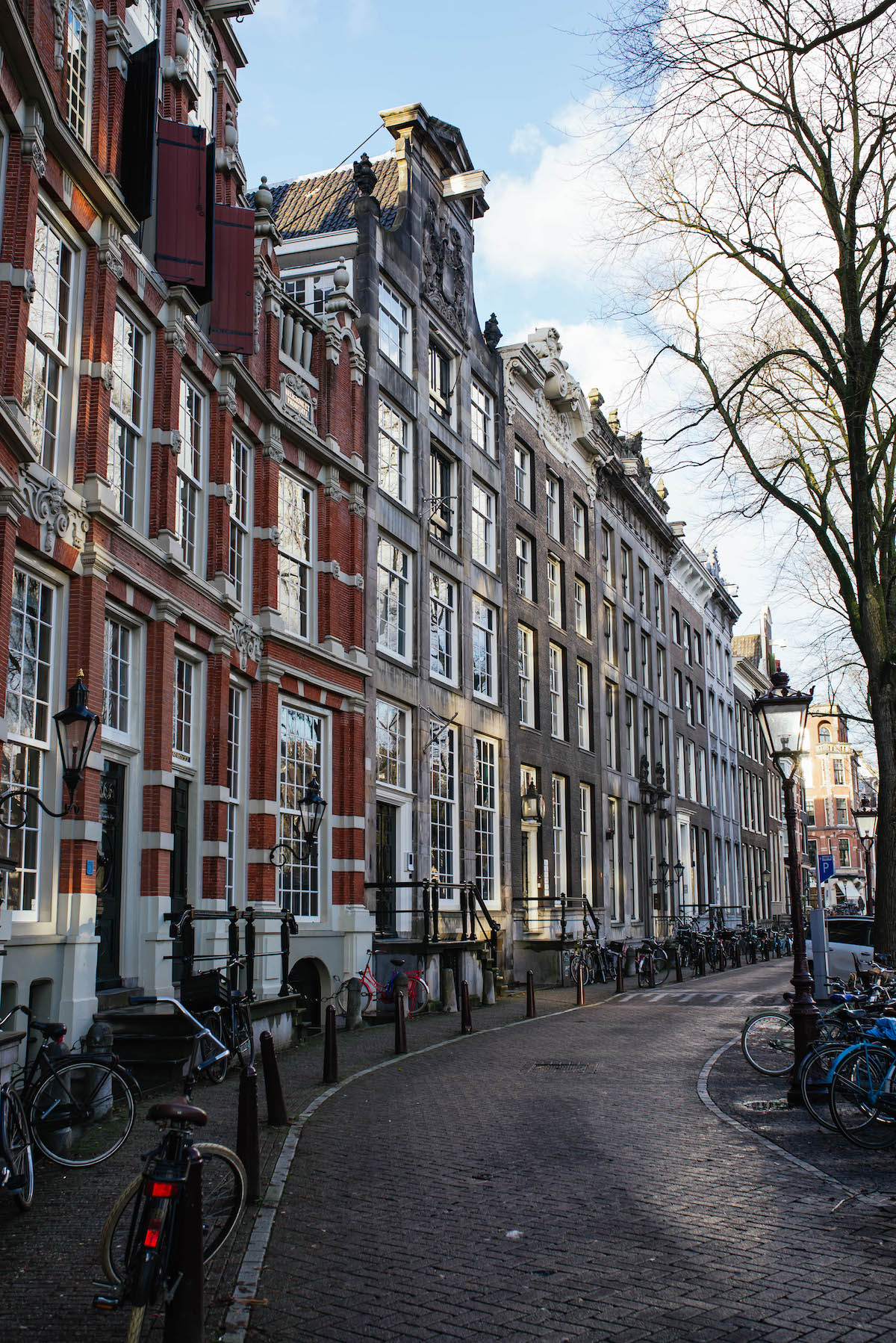 One of our favorites that we went into was The Otherist. This store was so interesting and creepy, and I mean that in the most complimentary way. I don't think I've ever been inside a shop with such an eclectic array of home decor, taxidermy and random trinkets. We ended up purchasing this really cool handmade decorative animal skull cast in porcelain with 14k gold leaf teeth. I'm obsessed!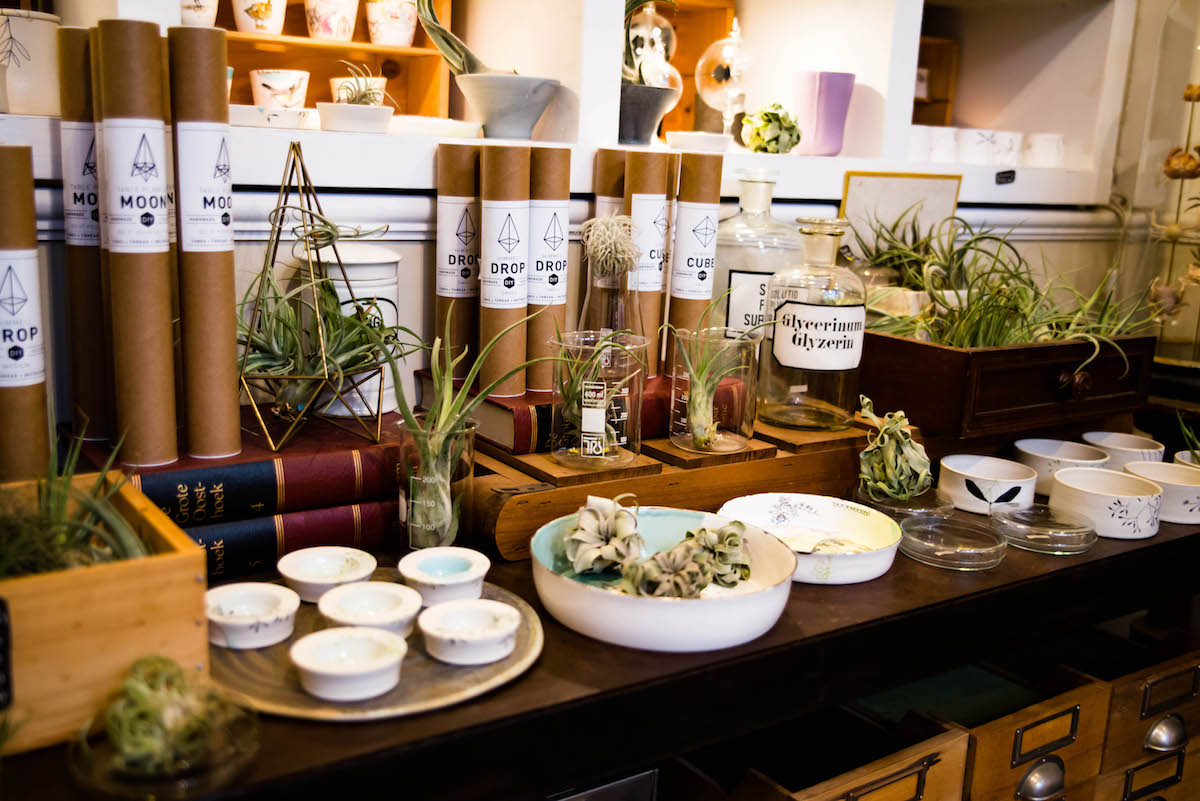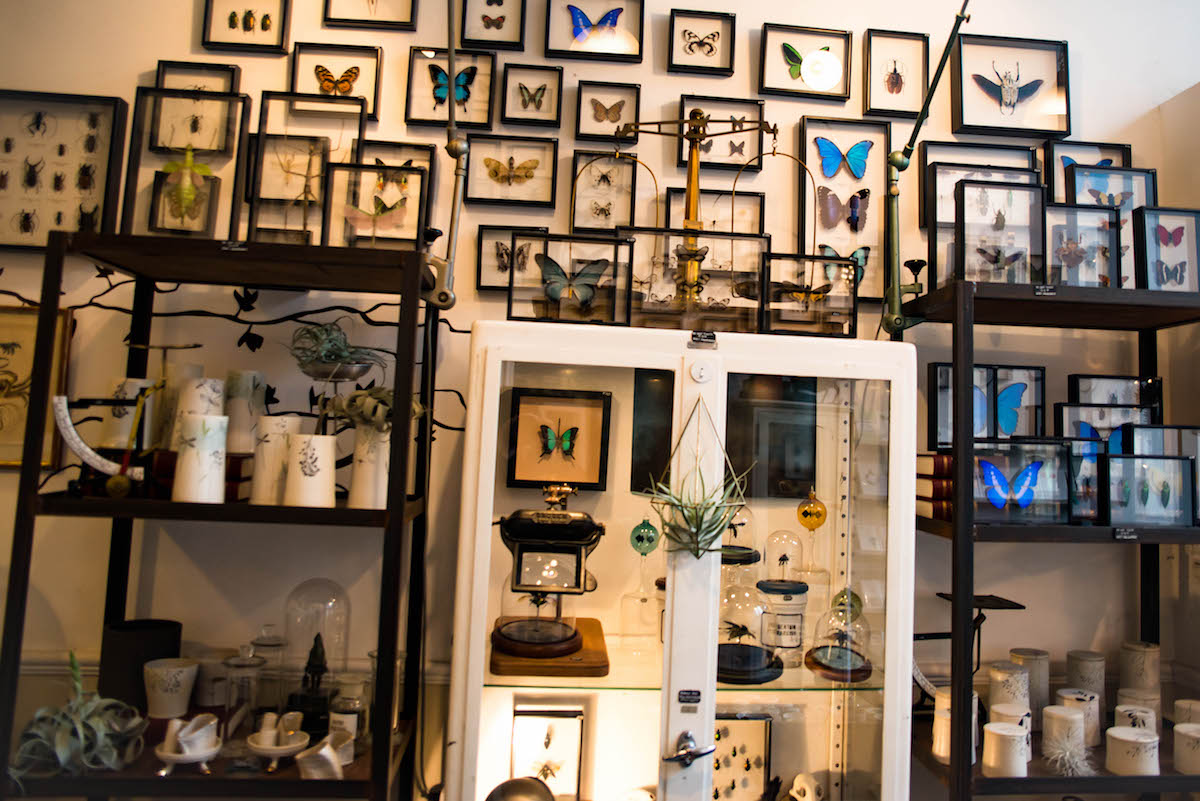 Another fun spot to note is the Magna Plaza shopping center. It's a little more commercial and has some chain stores, but it's located in a magnificent historic post office building. It's worth stopping in even if just for a photo opp! We also enjoyed peeking into the Cow Museum and Amsterdam Duck Shop— so random!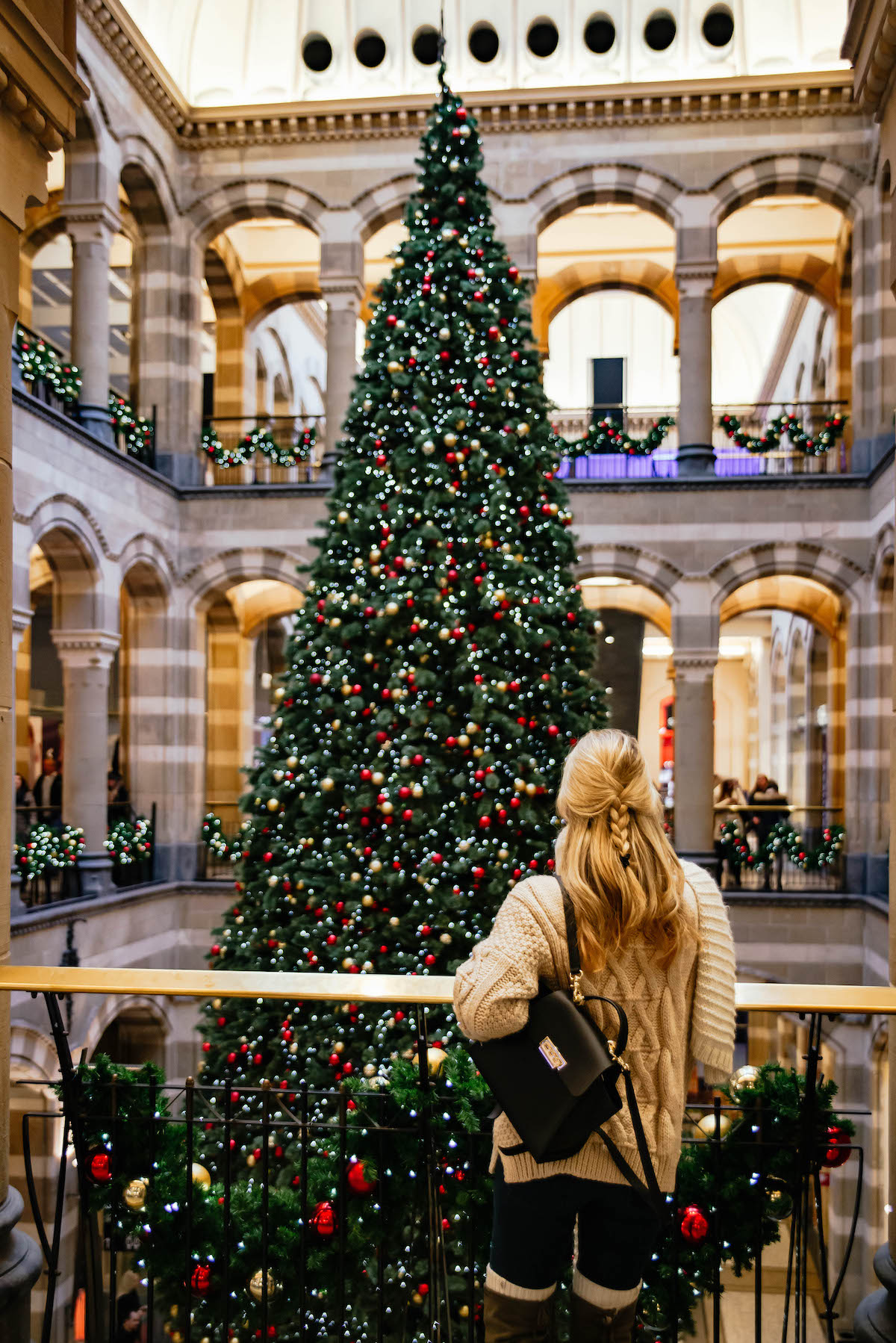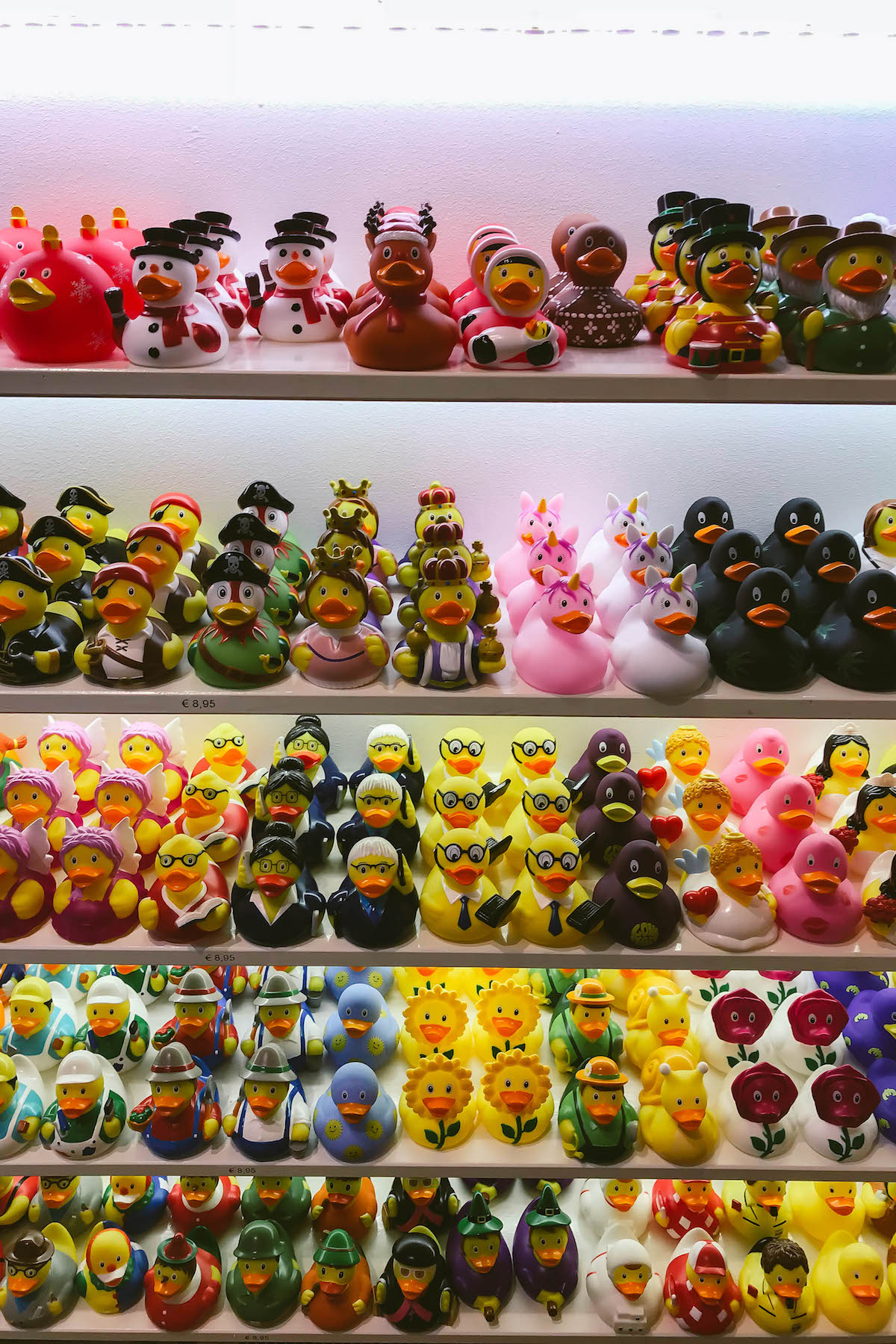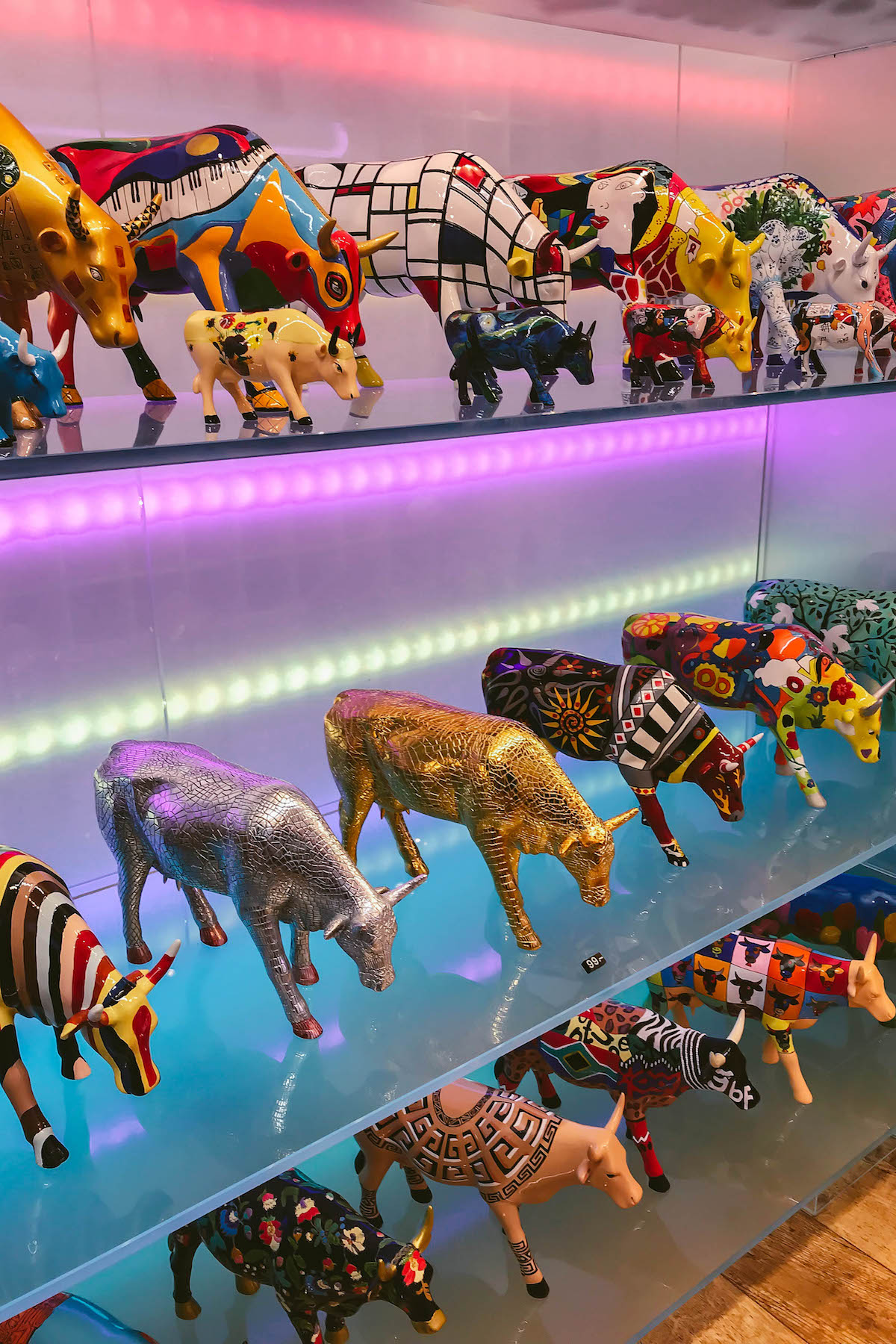 We eventually settled in for a late afternoon lunch at Lotti's after getting our fill of exploring. Again, the food was so good. Nick and I split the burger and a large side of baked macaroni cheese. We had super fun drinks too– I ordered the DIY mezcal cocktail (I was on a mezcal kick guys) and Nick had some yummy bourbon drink that was served in a copper pear cup.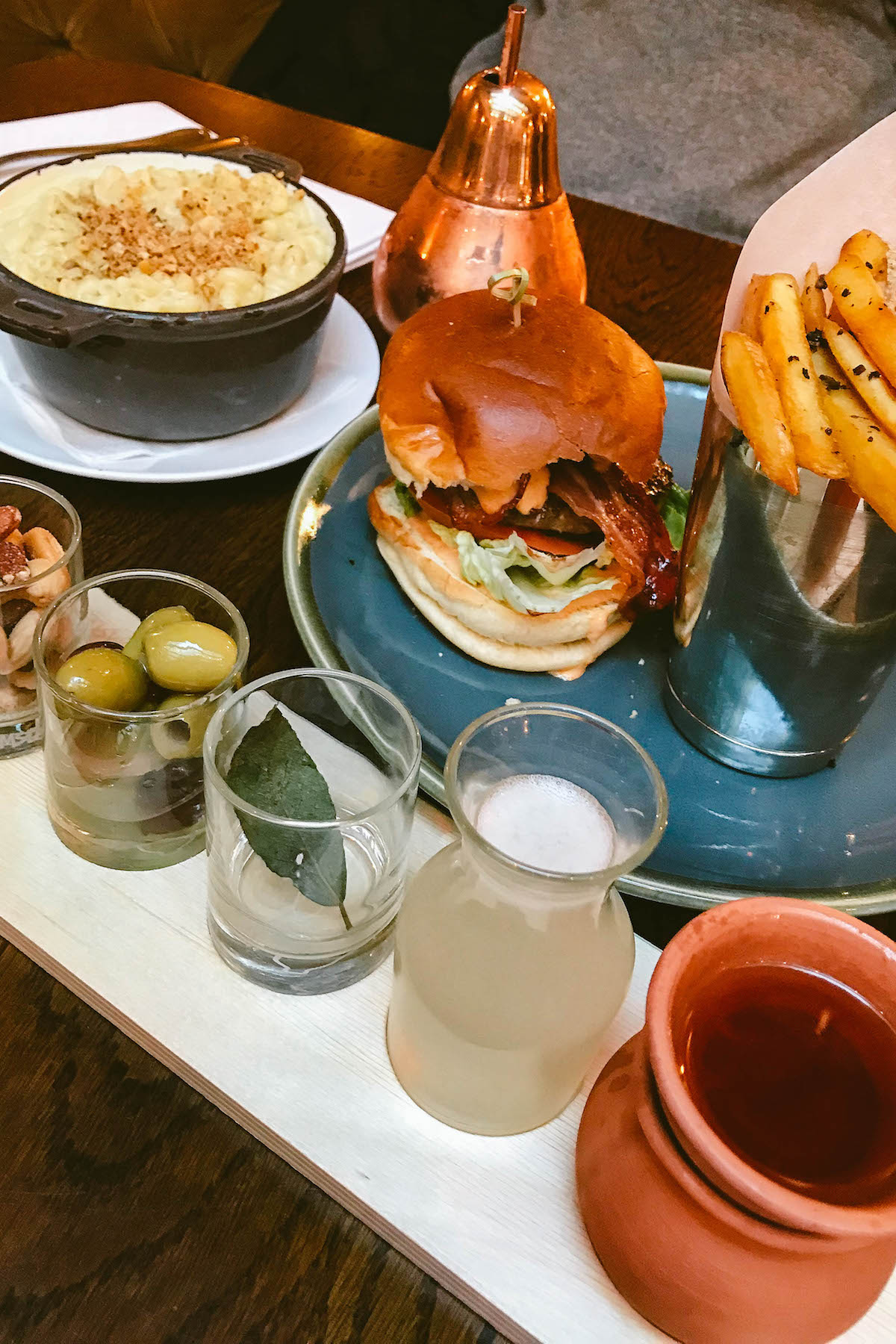 Somehow we ended up timing lunch perfectly so that we finished right as we needed to head to our reserved canal boat tour. There are a ton of companies in Amsterdam that offer inexpensive group boat tours, but we decided that this would be the one excursion of our trip that we'd really splurge on. I had asked the Canal House for a private tour recommendation a few weeks before our trip and they ended up offering to confirm everything for us with Private Boat Tours— so helpful!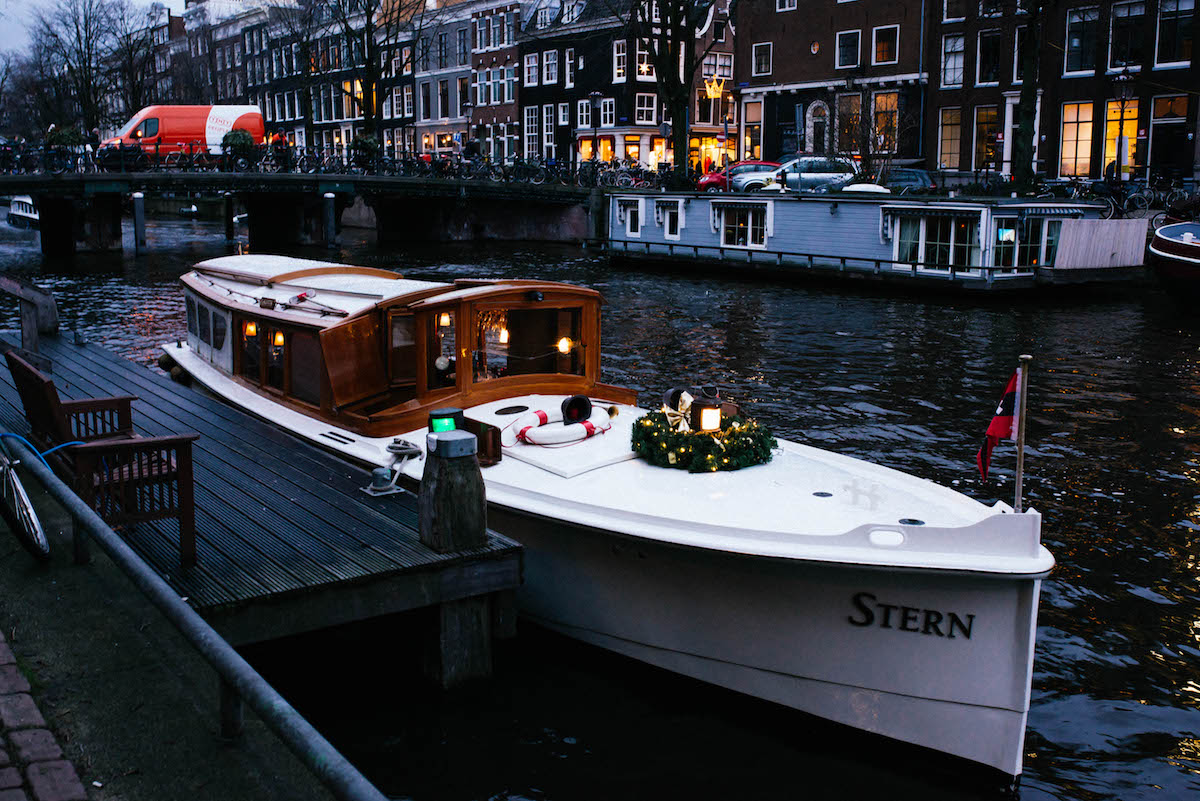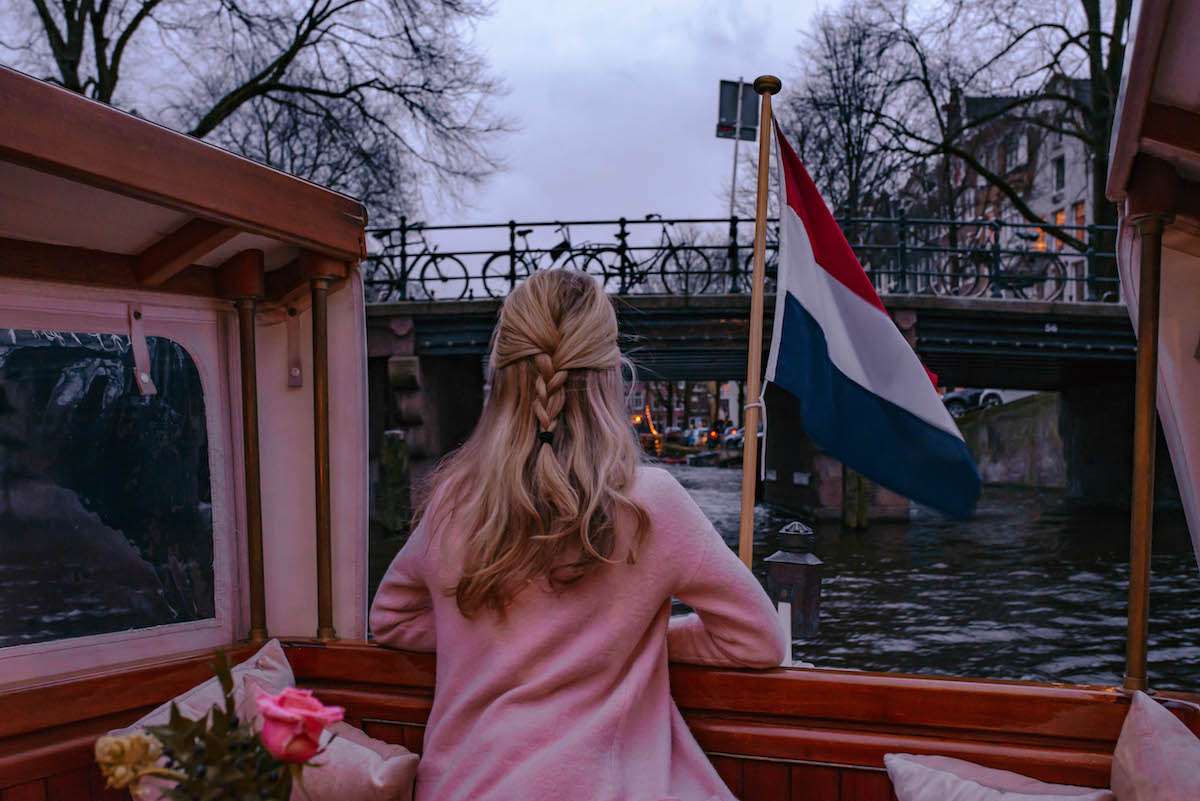 Since the weather had been acting crazy all day (literally it would go from clouds to rain to hail to sun all in the span of an hour) I was nervous the tour would be a bust, but we lucked out and the storm cleared just as we boarded at sunset. For two hours we rode around Amsterdam's beautiful canals in a historic salon boat wrapped up in a blanket sipping on hot wine. on a historic salon boat. It was really sweet and romantic just snuggling up with Nick admiring all the lights. The two hour tour was definitely worth the 400 Euros we paid.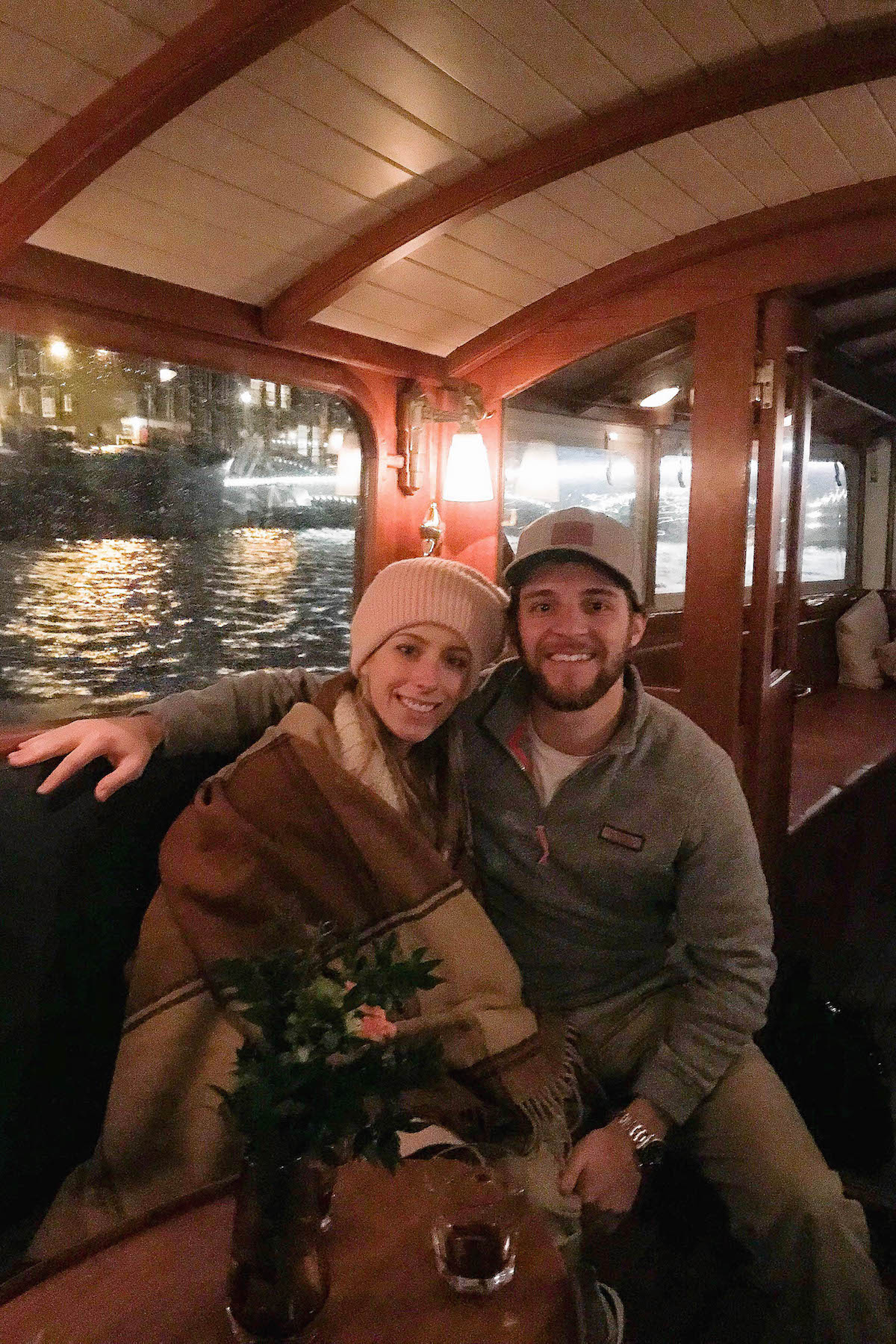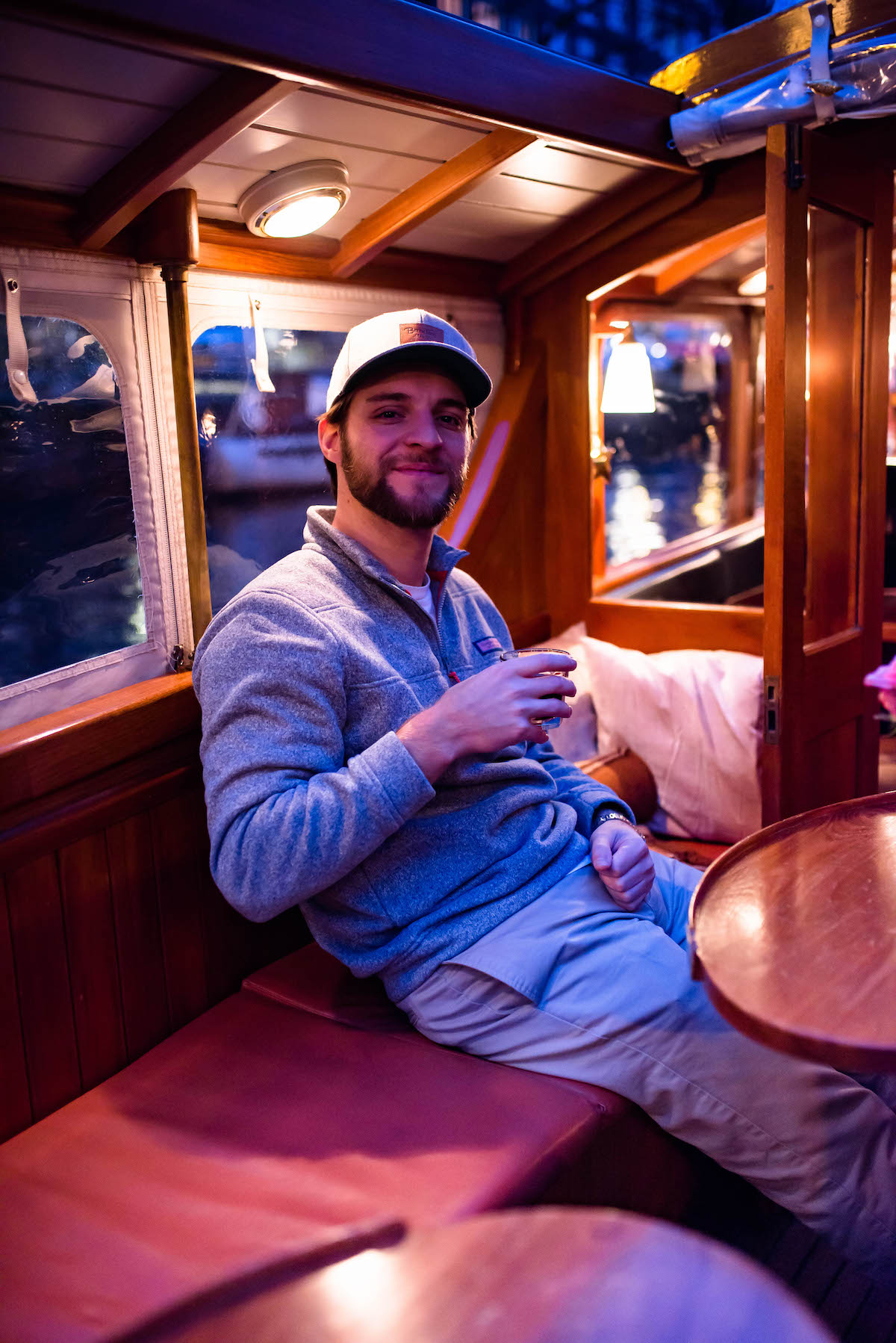 After washing up and changing clothes at the Canal House, we took an Uber to dinner at Paskamer Wine Bar in the De Pijp district. The weather took a turn for the worse and it had begun snowing so we didn't get a chance to explore the area, but dinner was phenomenal. We honestly had the best luck with food on our entire trip and eating at Paskamer was a great way to end (what we then thought would be…) our last night in Amsterdam.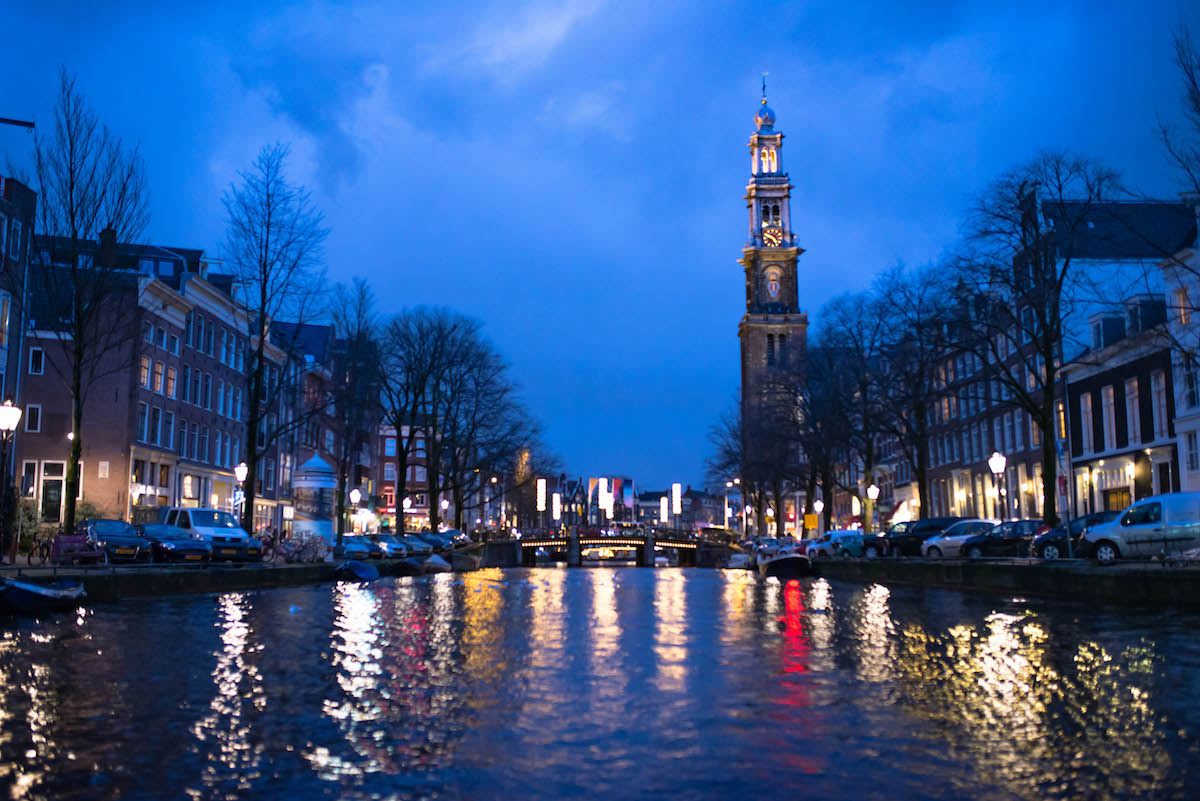 Day 3, 4 & 5
Those of you who keep up with me on Instagram already know that we encountered some unfortunate flight woes trying to leave Amsterdam. We were originally scheduled to depart on Saturday morning, but after numerous errors and unnecessary cancellations by our airline, we didn't end make it home until Tuesday night. So yep, we ended up spending 3 extra nights that we didn't plan for in Amsterdam.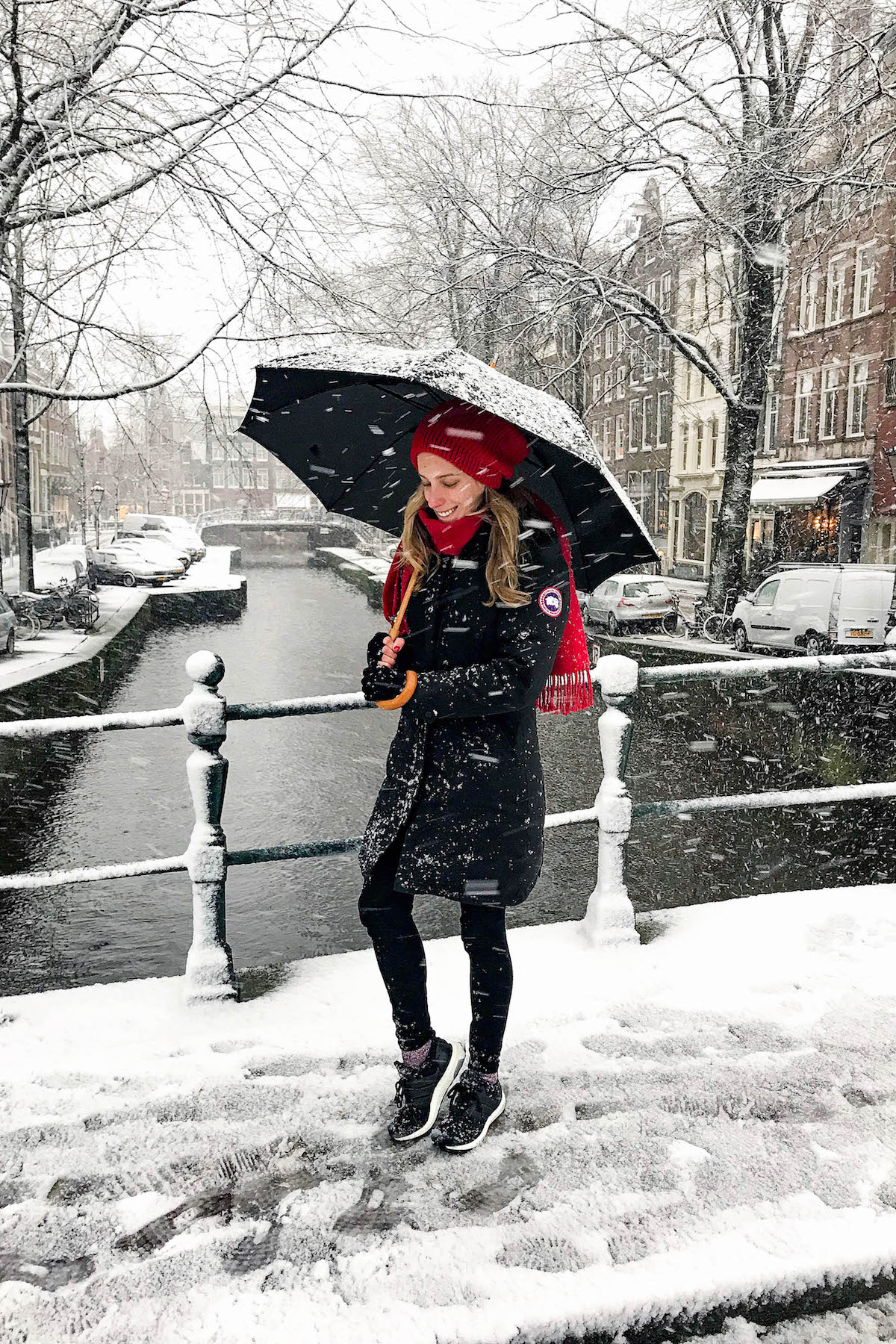 I'm not going to go into all the negativities of our journey home now (I'm still debating if I should do a separate post) but all I can say is that the Canal House was so gracious and helpful. When we realized at the airport that we weren't going to be able to leave as planned, the hotel team quickly re-booked us another room and welcomed us back as we waited for our rescheduled flight a few days later. Such a relief!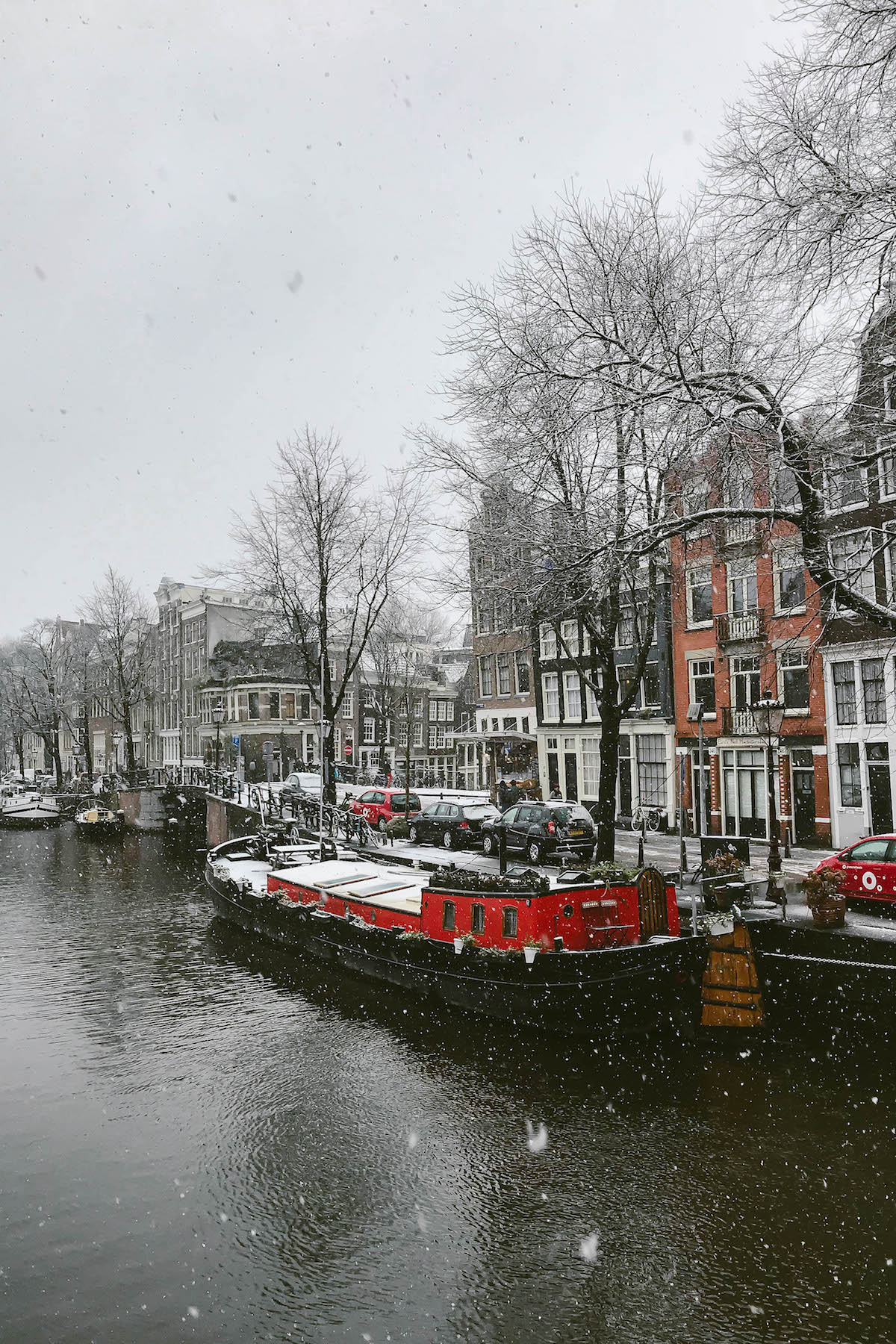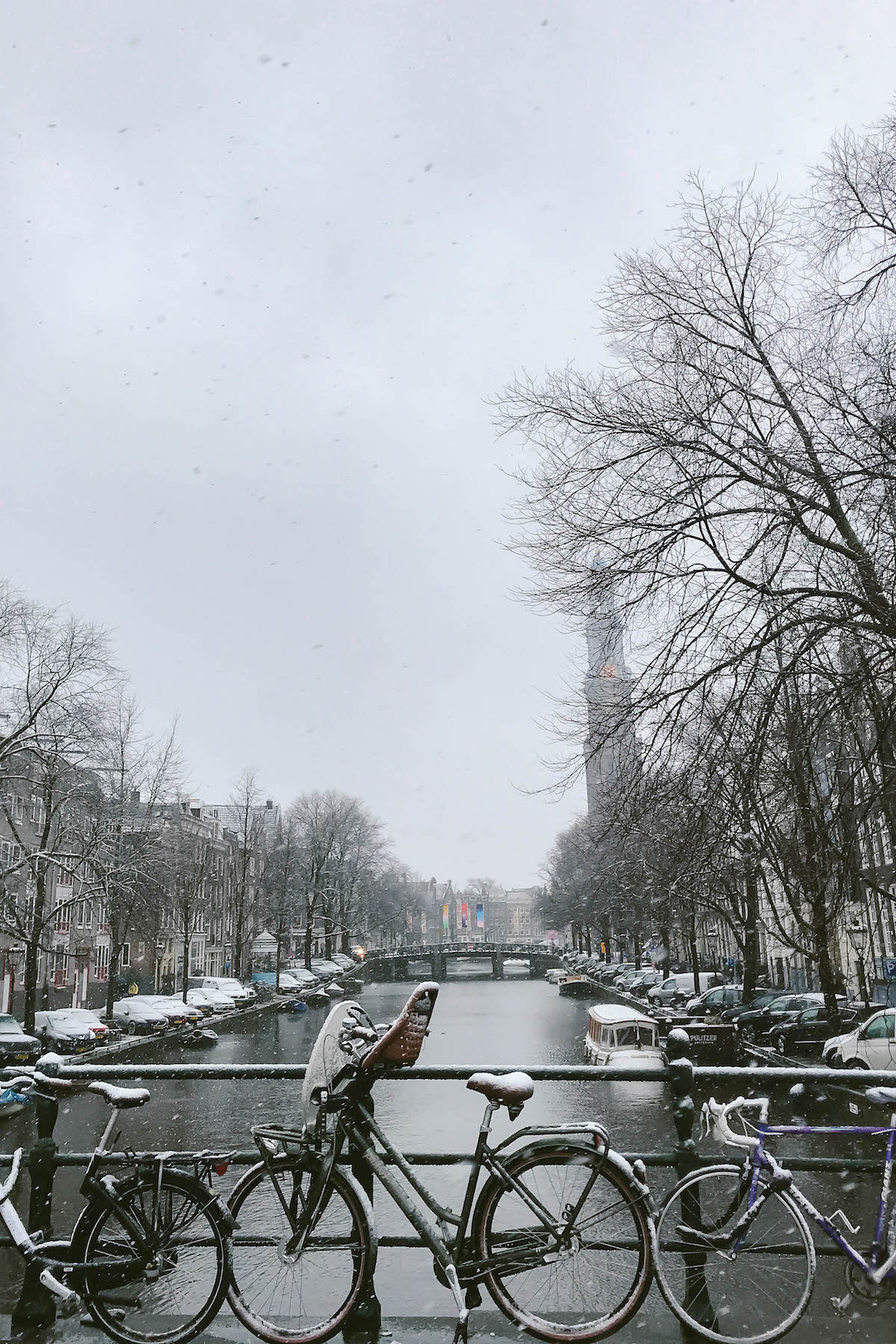 The one silver lining to getting stuck is that we were able to enjoy Amsterdam for another two days and witness the city looking all pretty in the snow. We were told it was the worst winter weather Amsterdam had seen in over 10 years… I know right? Of course there had to be a huge snowstorm when we were there, though I will admit it was a treat photographing all the canal homes covered in ice and snow. We were limited with what we could do since neither of us had packed snow boots and public transportation had been shut down, but we did get to try a few more restaurants and check out a couple stores we didn't make it into on day two that were walking distance in the Canal Ring district.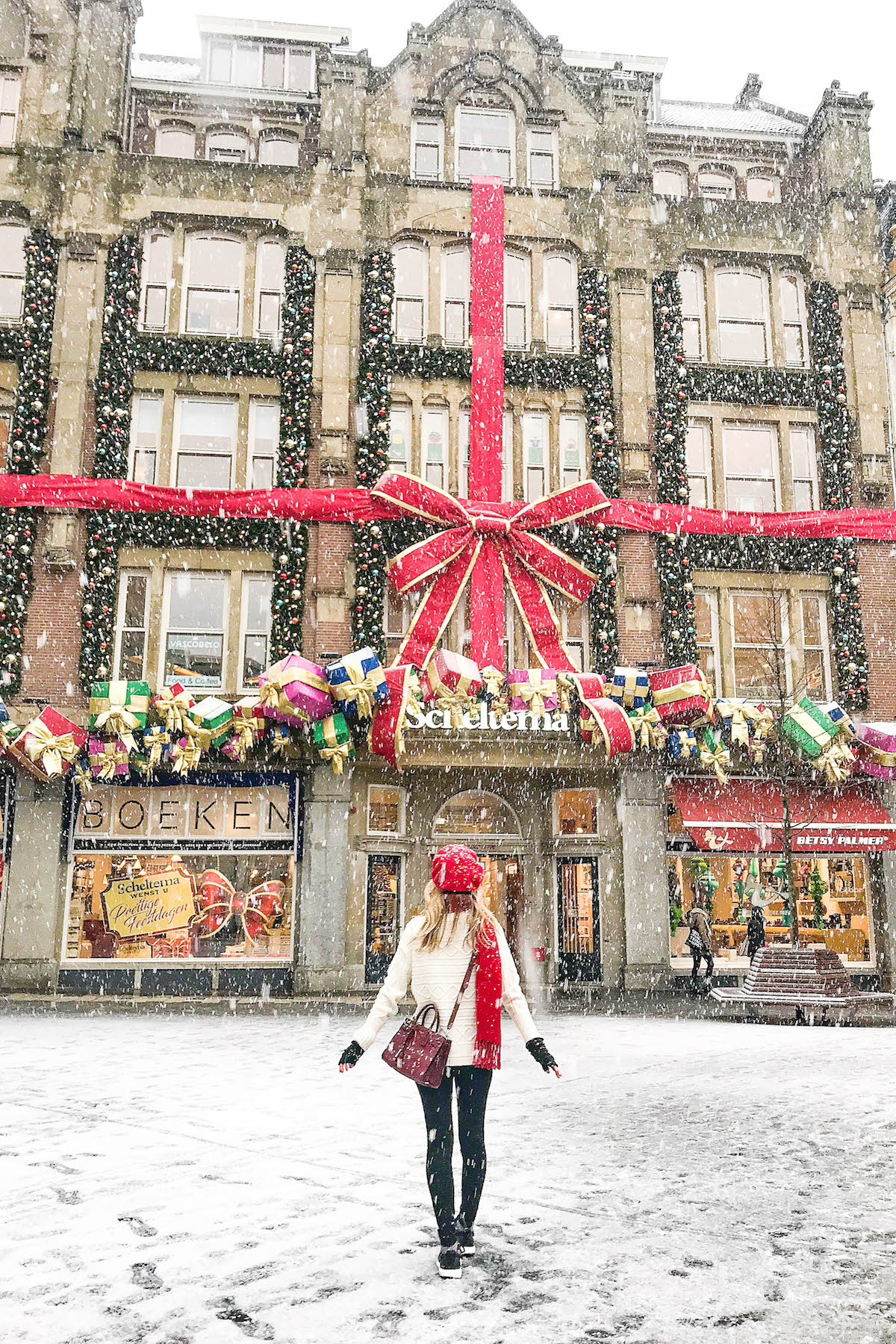 We had a yummy pizza lunch at La Perla, tacos and margaritas for dinner at Mr. Haz Tacobar and tried to forget about travel stress over beers at Cafe P96. After walking around historic Dam Square in the middle of a blizzard, we warmed up with hot chocolate at Ree7. Then we stumbled on the most tempting home decor and interiors at Raw Materials— browsing the store made me wish we were moving or redecorating because there was so much I would've loved to buy! We also had another amazing dinner at Restaurant Bleu.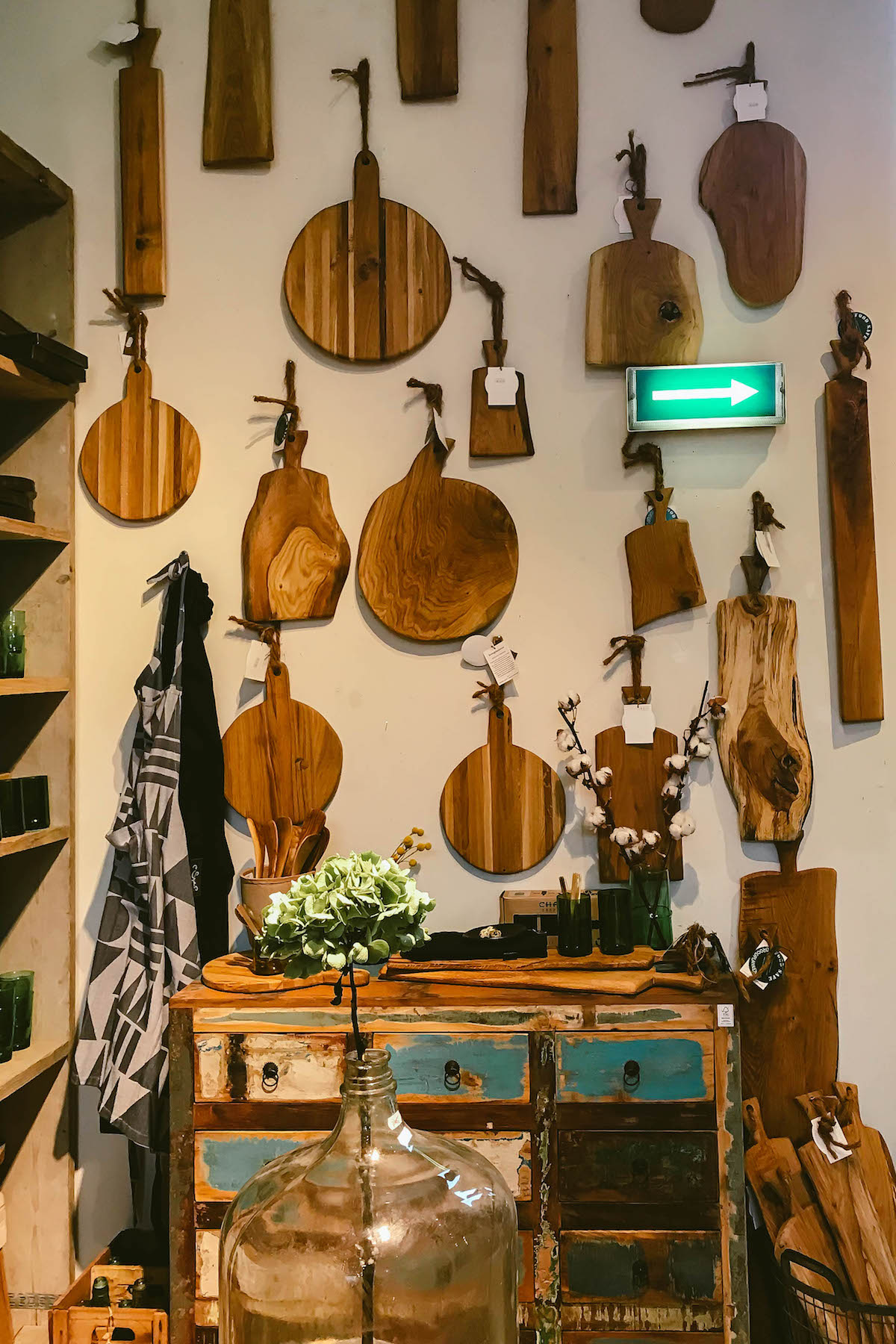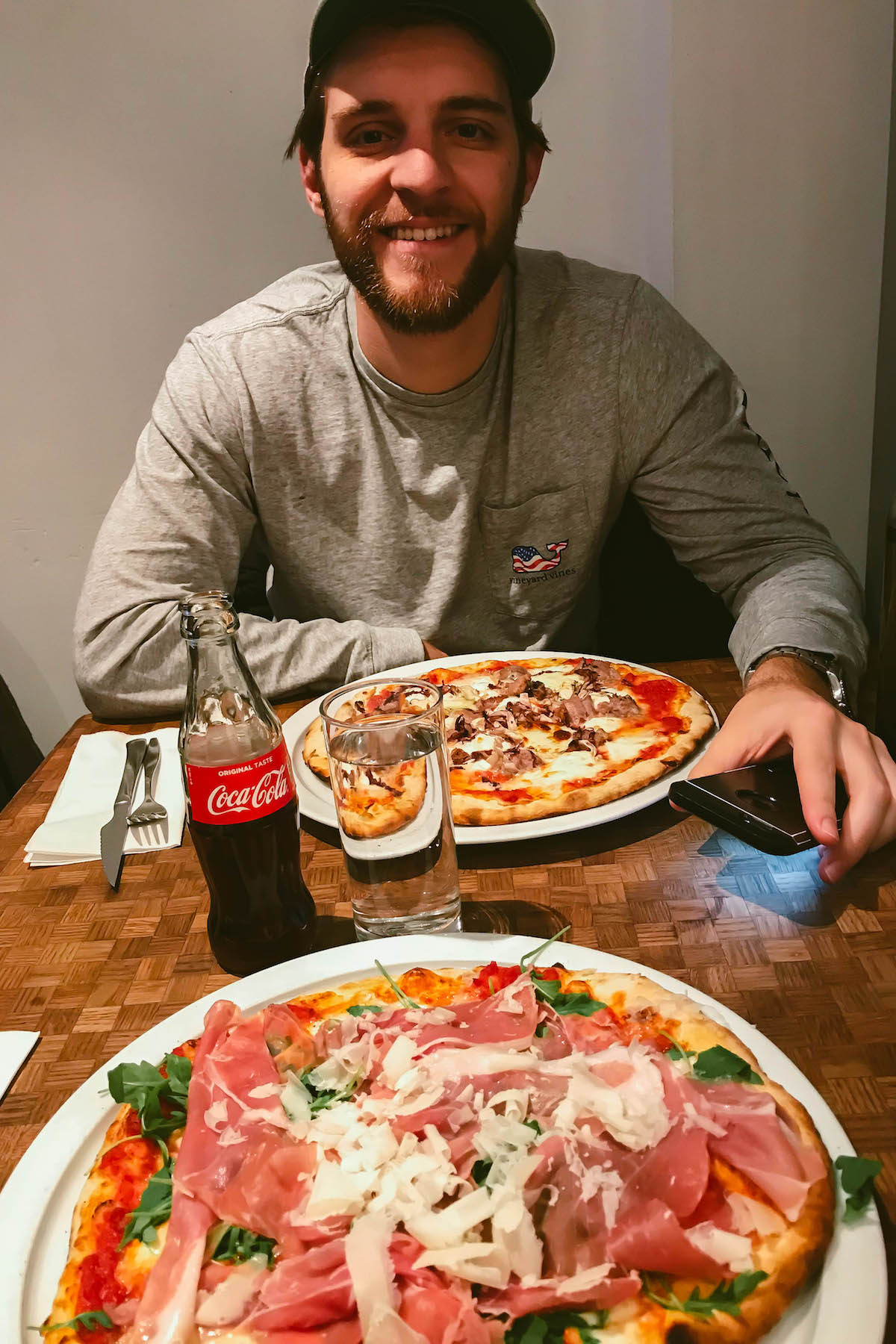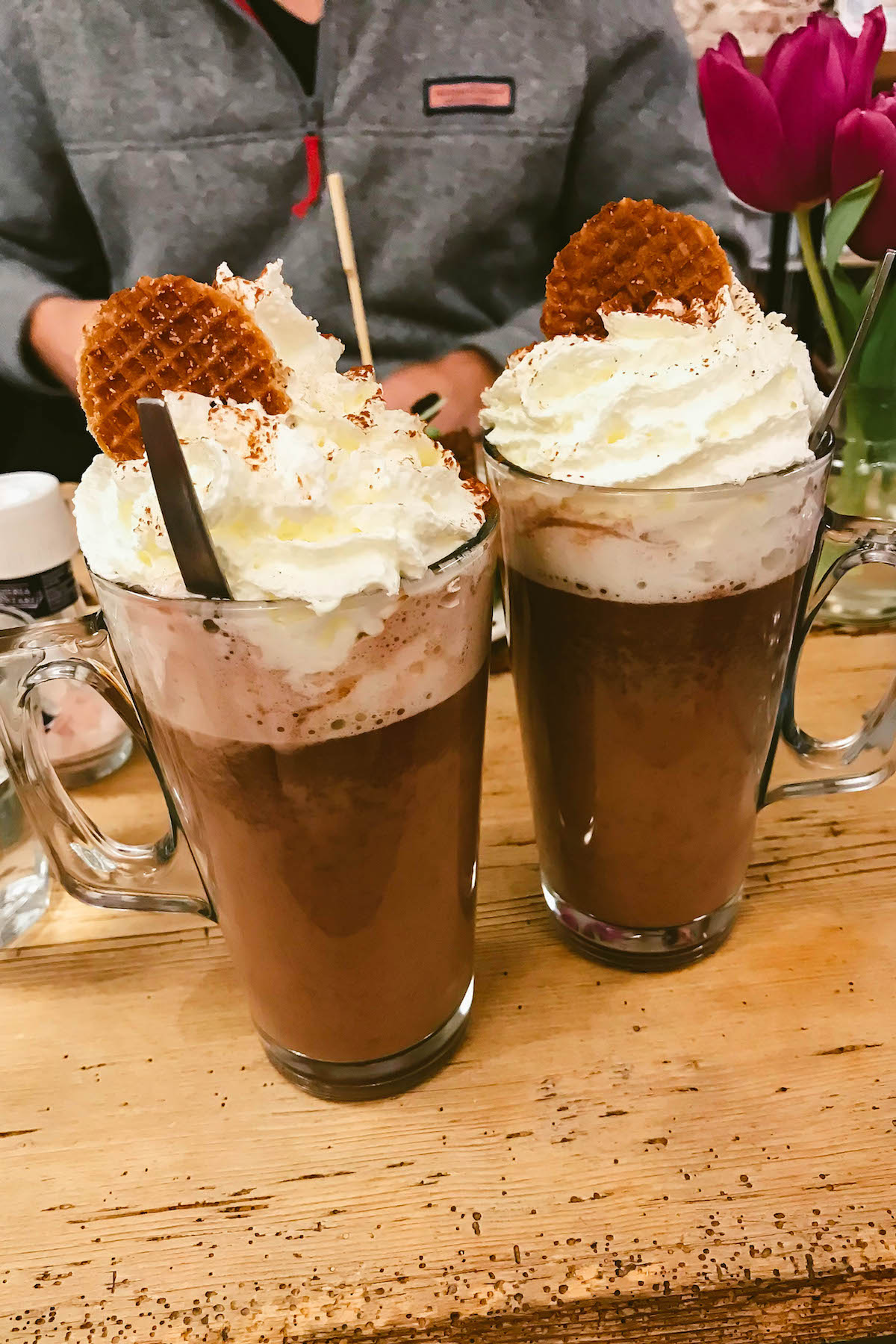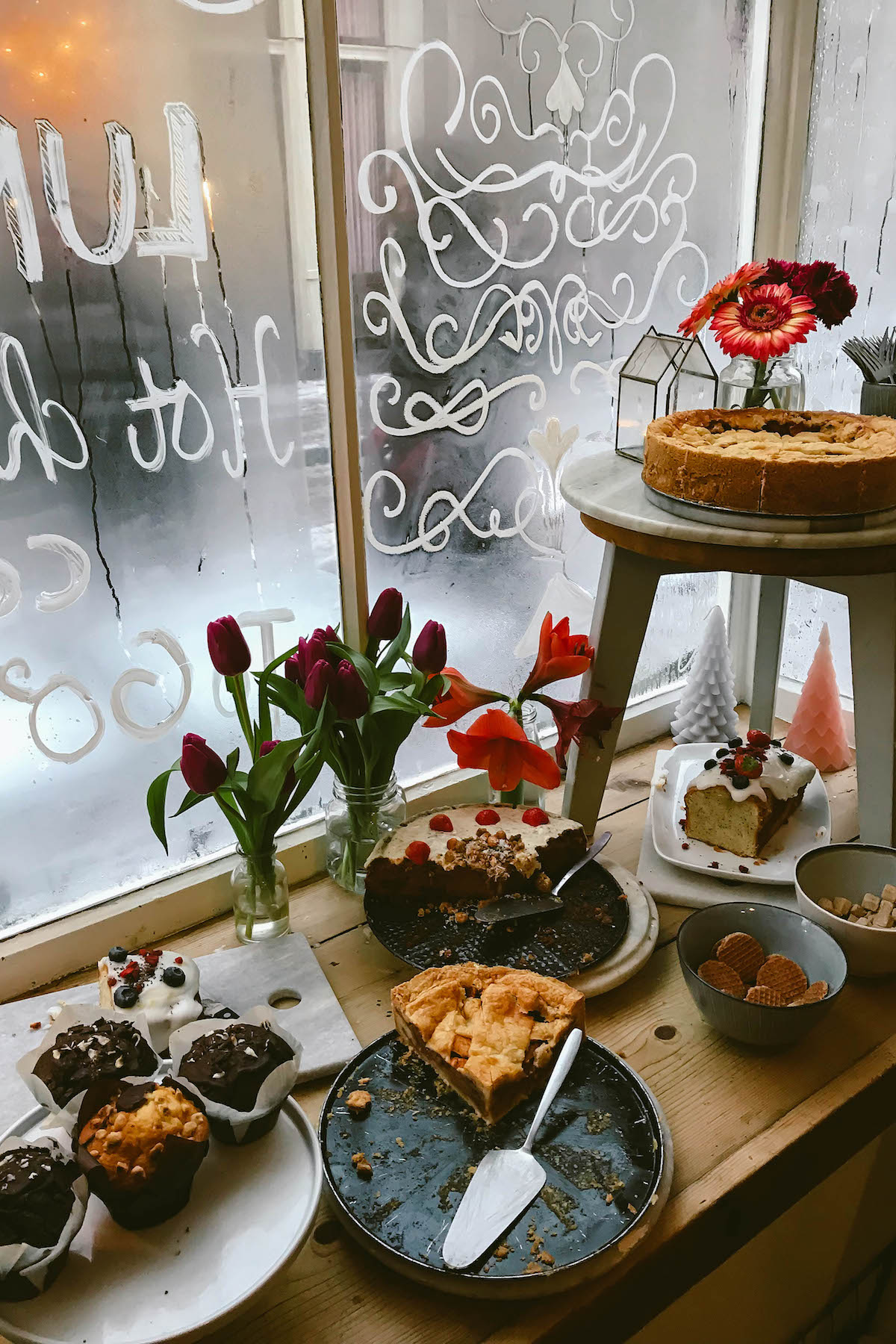 So long story short: we did eventually make it home. Hallelujah! It was frustrating at the time, but looking back we are so grateful for the extra days we had in wonderful Amsterdam. Despite the unpredictable weather, we loved exploring the city. Anyone who visits is guarantee to find amazing food, unique stores, friendly people and beautiful architecture. We definitely would love to visit again especially when the weather is warmer and foliage is in bloom!
- Katie