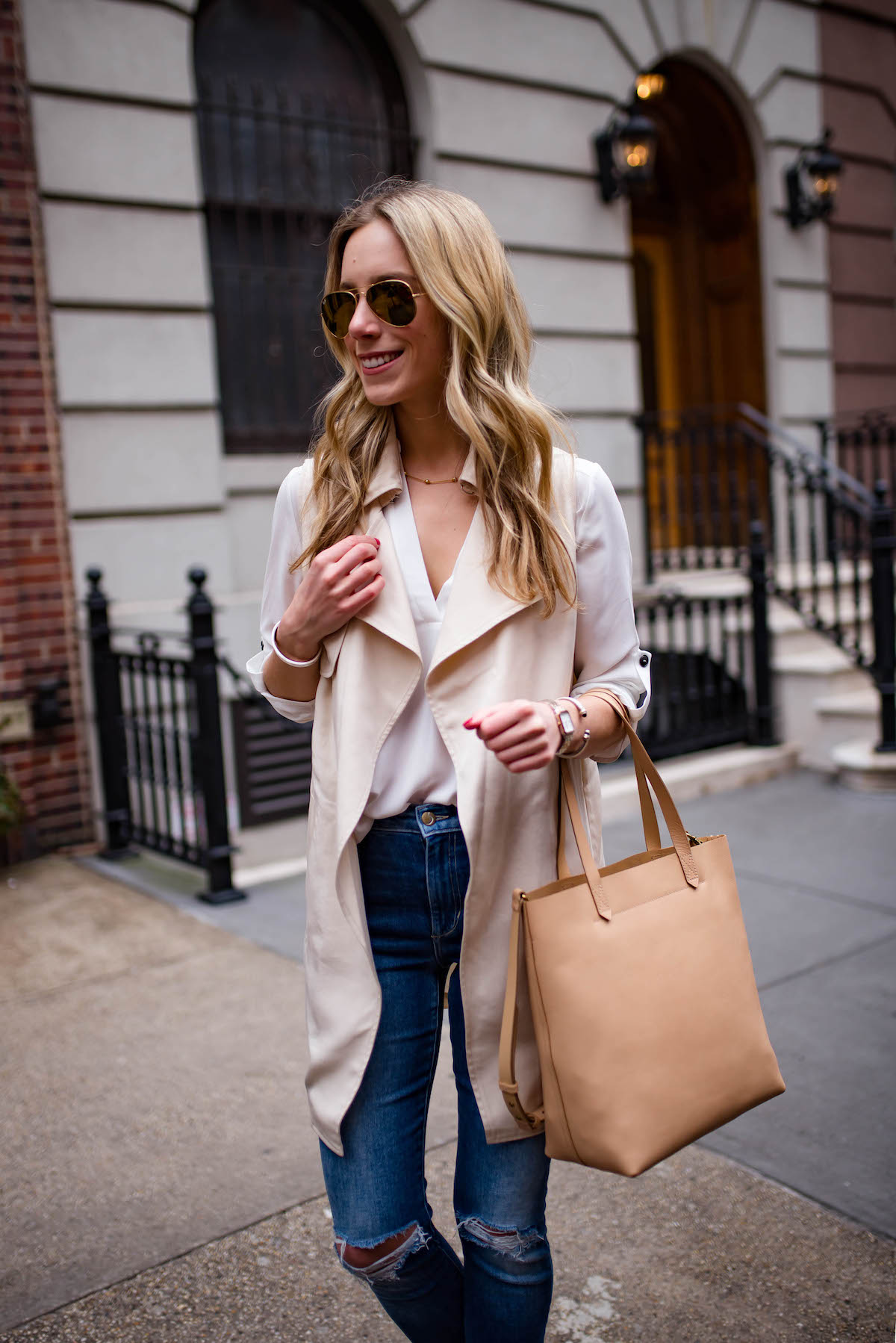 When it comes to handbags I don't make purchasing decisions lightly. Living in a small apartment I don't have a lot of storage space so if I'm going to buy a new bag, it has to be a style that's versatile and makes sense for living in a city. I didn't want to spend a fortune on a new spring tote, so after some online searching I decided on this Madewell Transport tote and couldn't be happier with my decision! You guys have seen me style my large brown leather Madewell tote for years now, so getting the medium-sized version in a spring-ready hue was the perfect fit.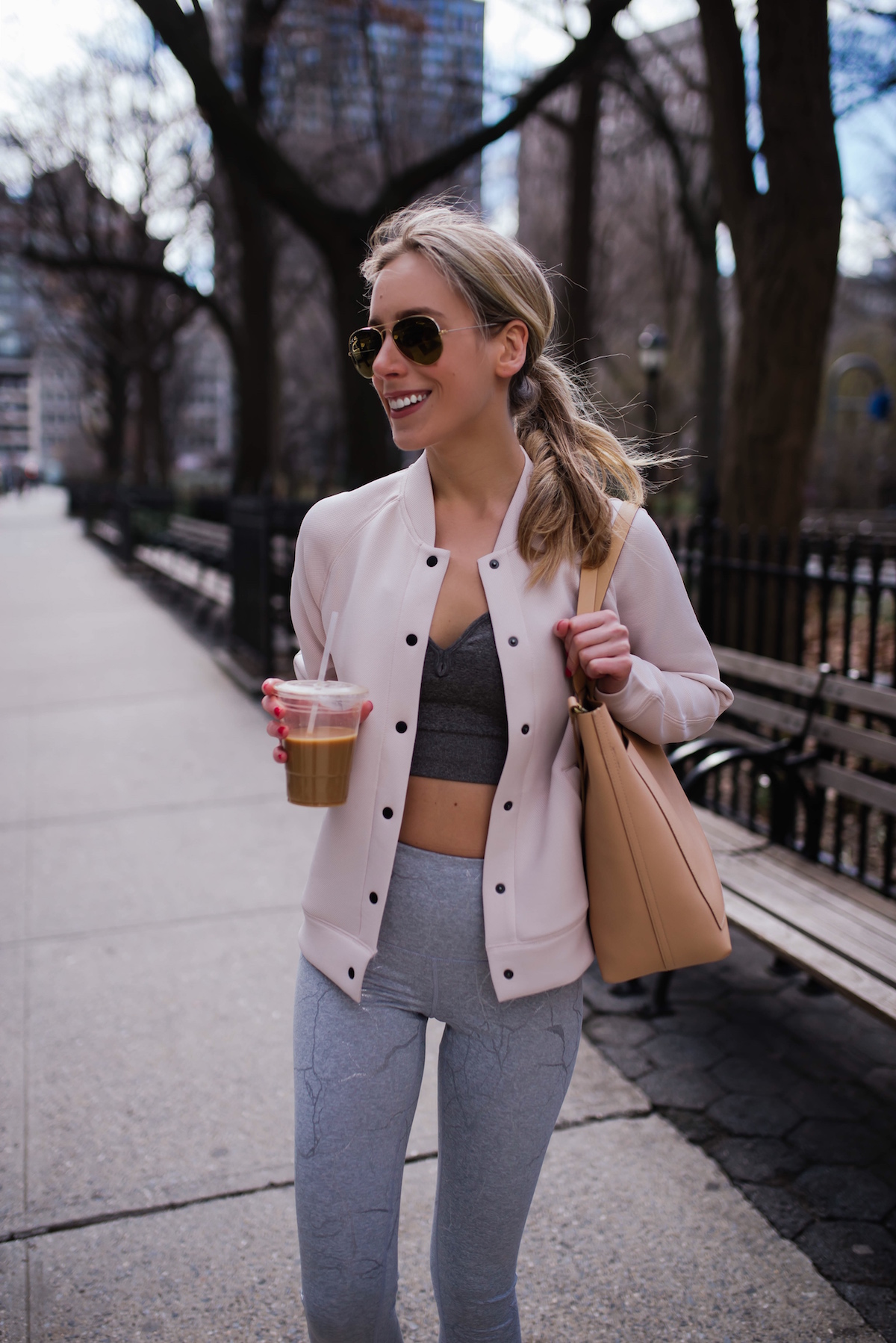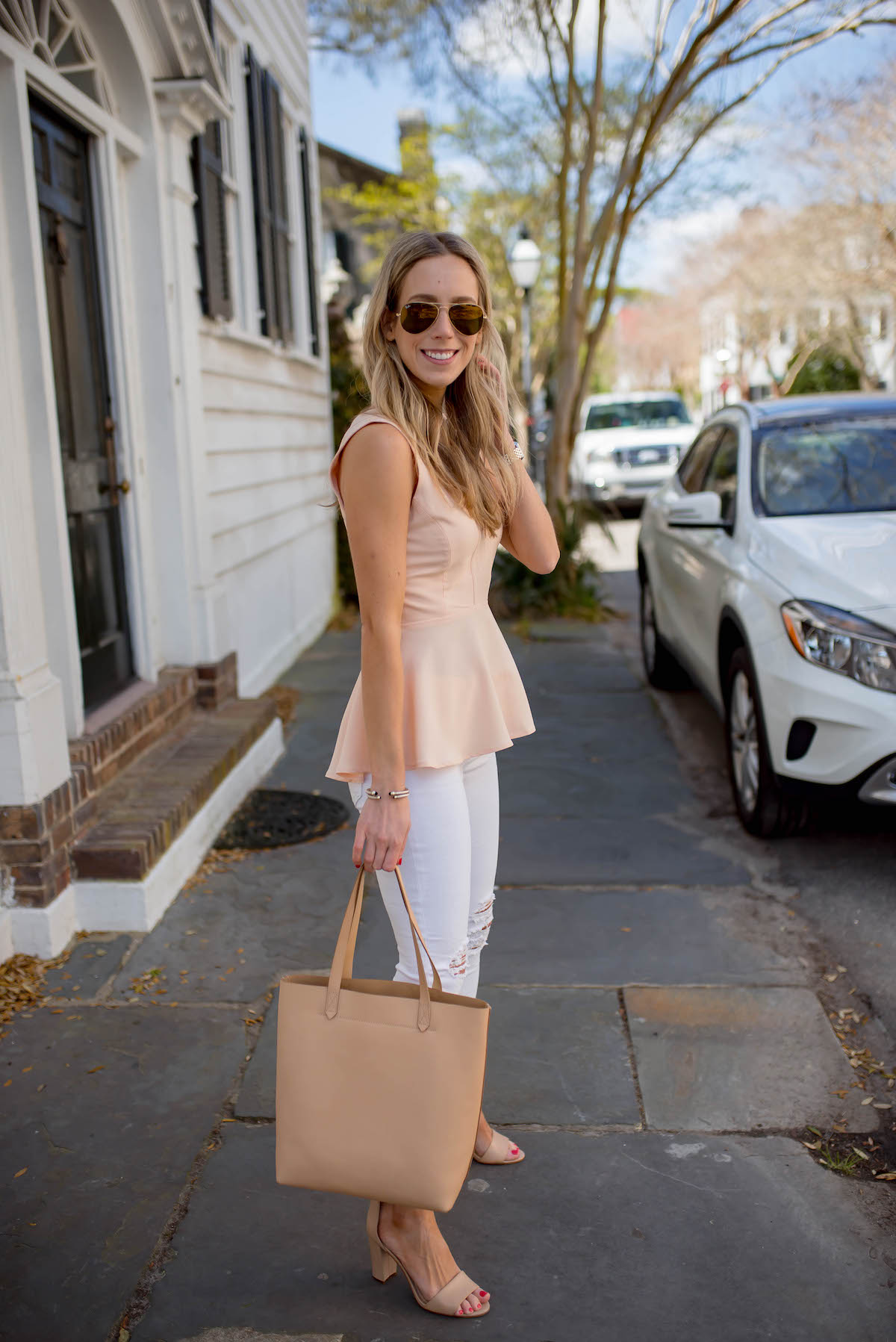 It works as a gym bag (click here for the full post) and also complements dressier outfits like this white jeans and pink peplum look!
If you're searching for a quality no-frills bag at a modest price than I'd suggest looking no further than Madewell. Almost all Madewell handbags retail for under $200– there's actually only a $10 difference between the medium and large Transport totes. I paid $158 for my bag and already feel like I've gotten my money's worth because I've been using it non-stop.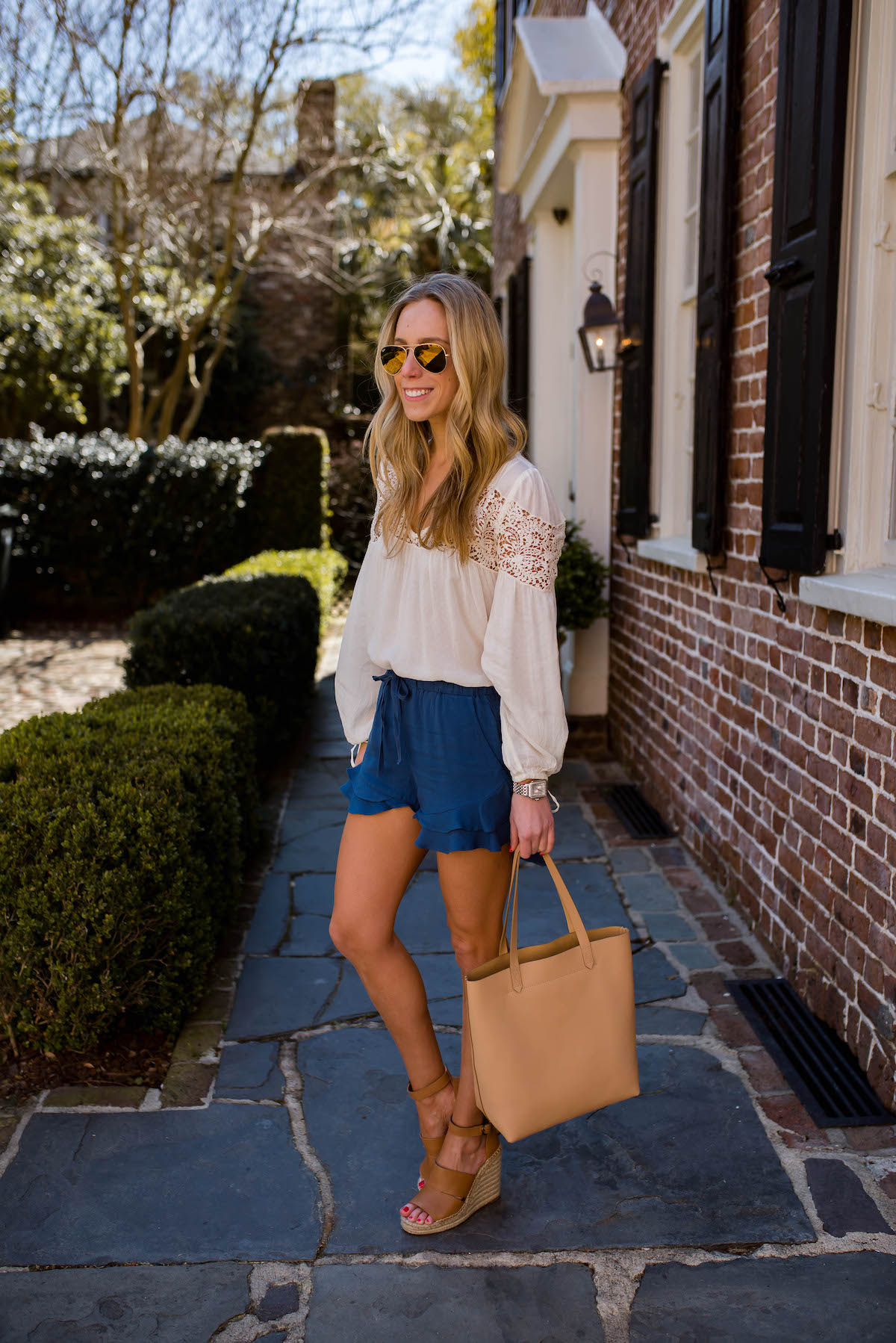 See how I styled my bag with shorts and wedges here!
The inside of the bag is simple yet very spacious. There's one small zip pocket, which I use for easily lost items like my keys and lipsticks. Some of other aspects that I love are how the tote sits flat so you don't have to worry about it falling over on it's side if you're out at a restaurant or traveling. There's also a detachable strap so you can wear it long over your shoulder or as a crossbody! On the outside there is a slender pocket, which I guess could be used for storing smaller items too, but I personally don't use it!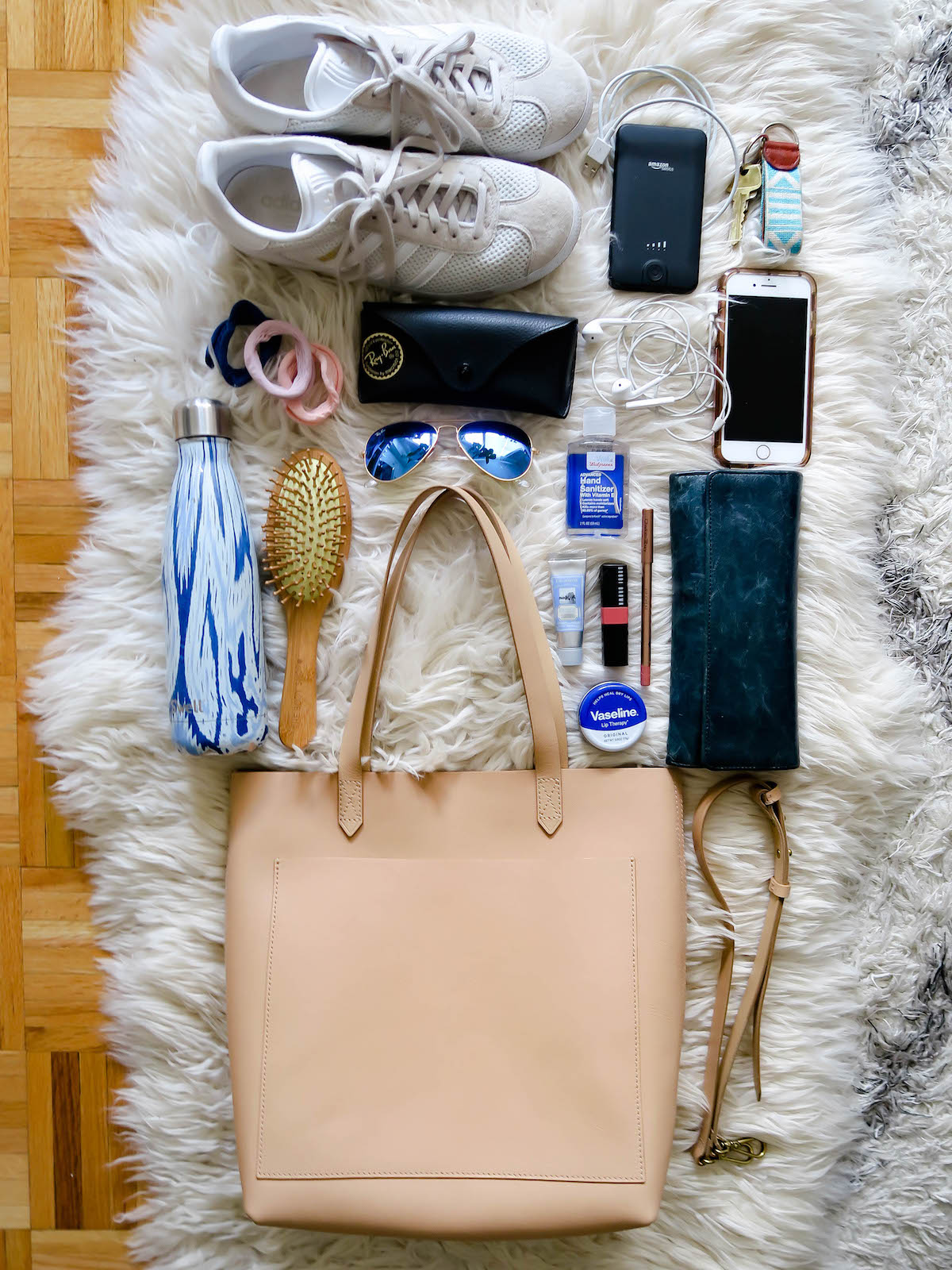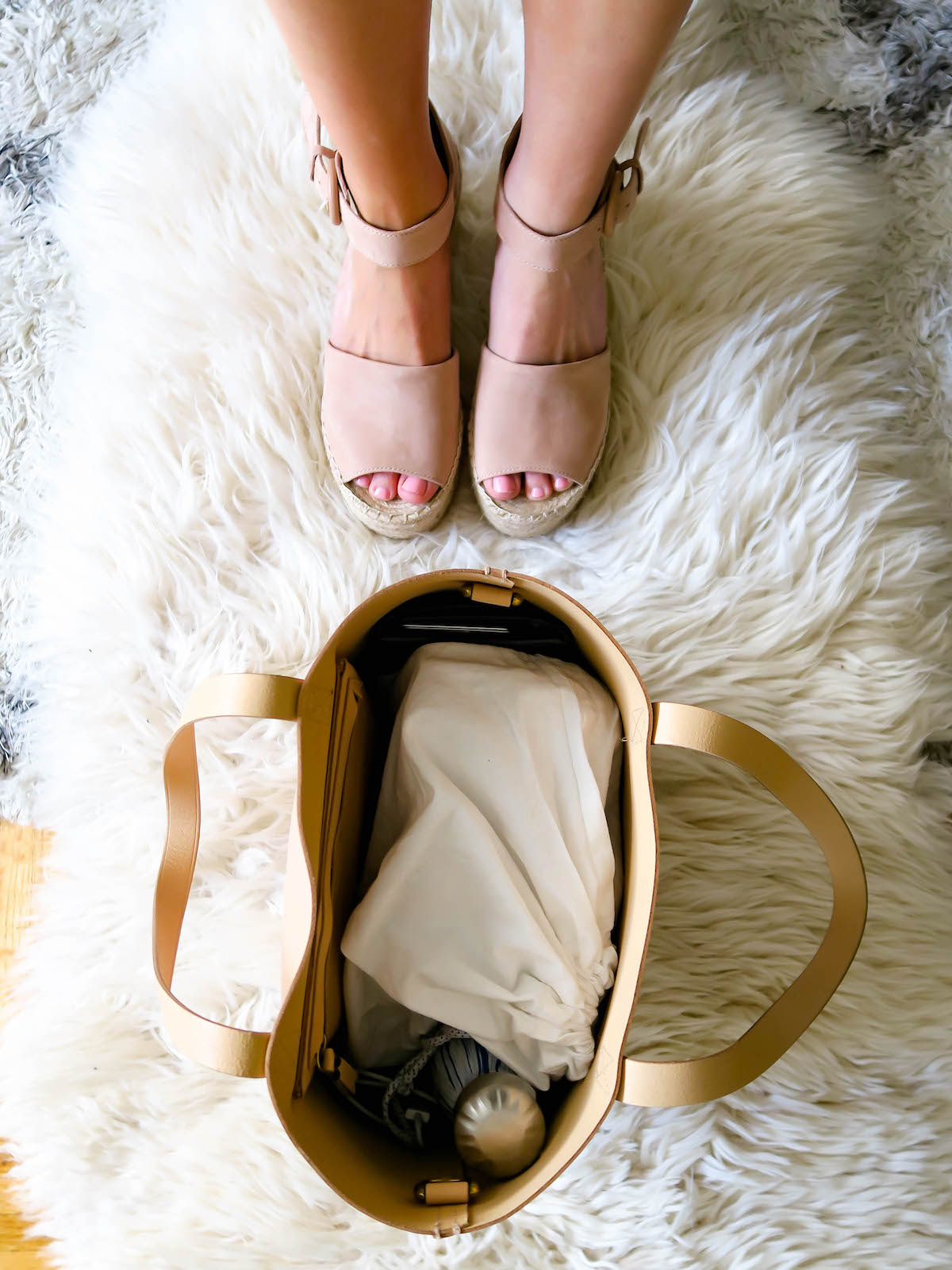 If you're looking for a great everyday bag that can fit all your essentials then this tote is the one for you. The amazing quality and modest price make it a total win in my book! It also comes in four different colors— brown, beige, light pink and black. If you're looking for some other options check out the widget below for a few more fun spring styles. Which one should I get next?
SHOP MORE MADEWELL BAGS!

- Katie