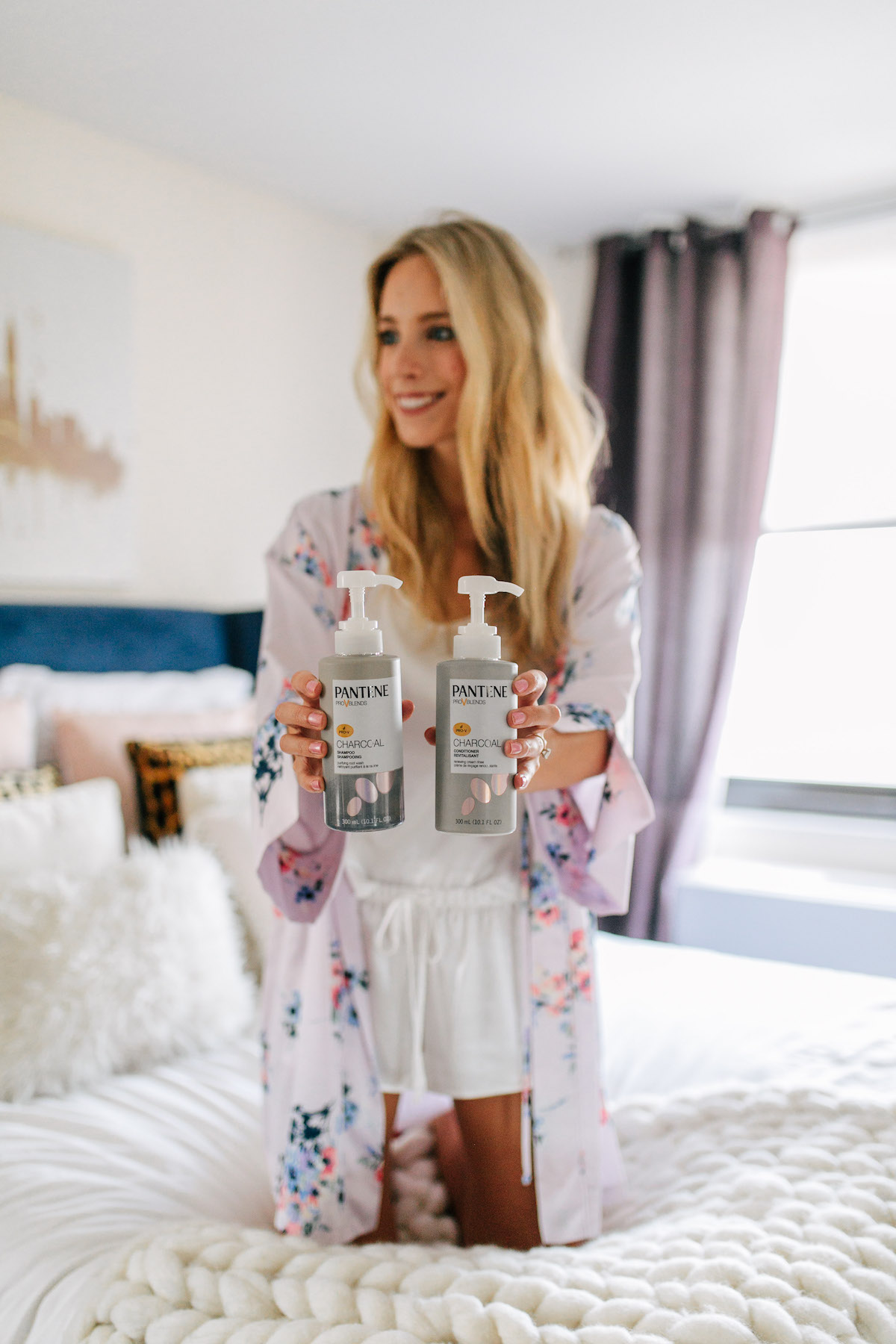 Feeling a little shocked by the title of this post? You might be thinking there's no way she's serious, right? I wasn't sure if I should admit it, but YES, I typically only wash my hair once a week. Okay so hear me out… What I'll do is on a Thursday or Friday evening I'll wash and fully heat style my hair so it's fresh for the weekend. Since I usually only go to the gym Monday-Thursday, I don't mind my hair not being 100% clean for those days. It works out perfectly for me because by the end of my last workout my hair is ready for a good washing.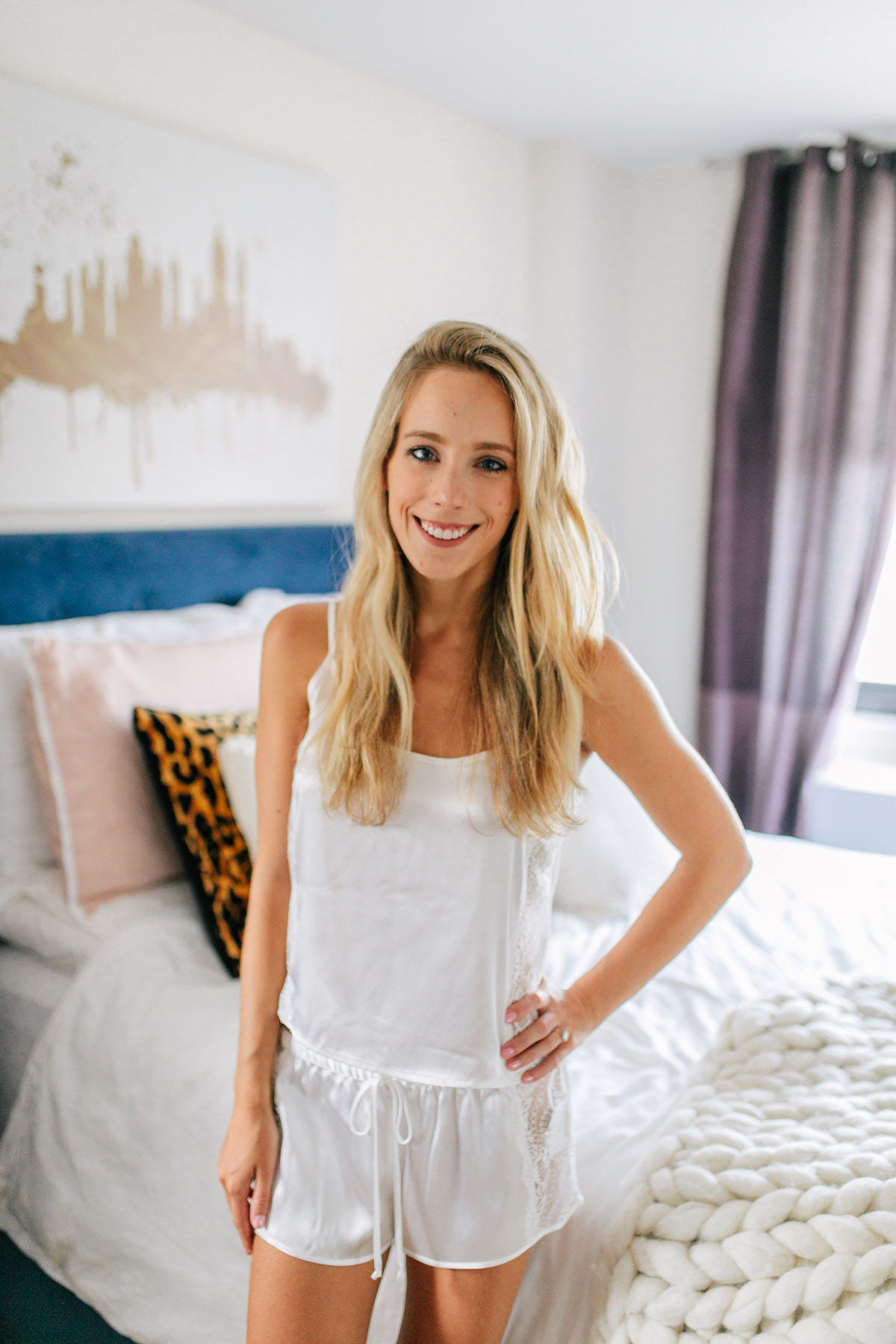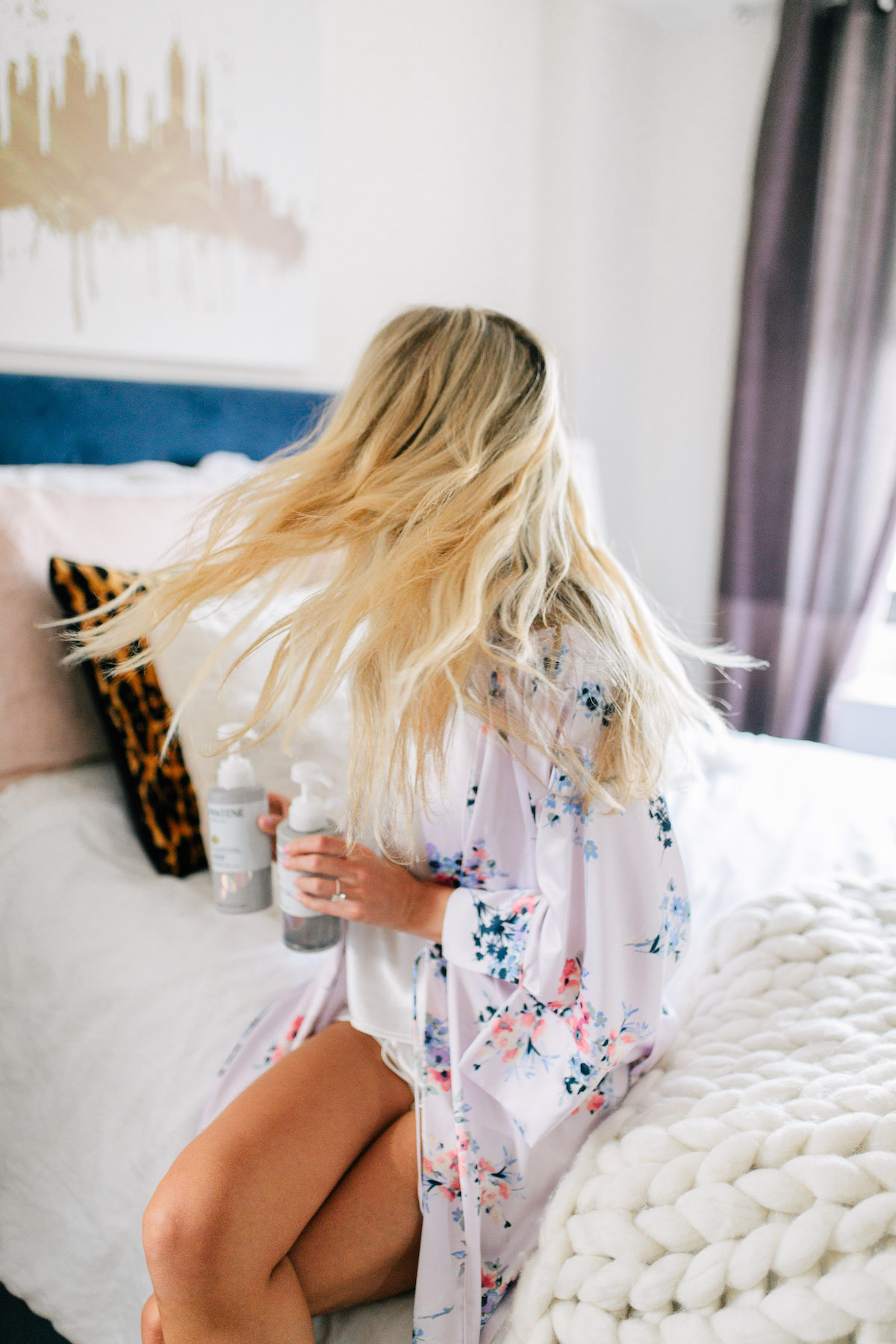 Why do you only wash your hair once week?
Well, for one thing I naturally have very dry hair and the more I wash it, the more it tends to feel coarse and become brittle. The second reason is my hair is color-treated. I get regular blonde highlights and as we all know, color fades faster with more frequent washes. Reason number three? I'll be honest. I despise washing my hair. It's literally one of my least favorite things to do and when you have a thick, wavy lion's mane (Nick's description for my hair LOL)  the washing and styling process can a major time suck.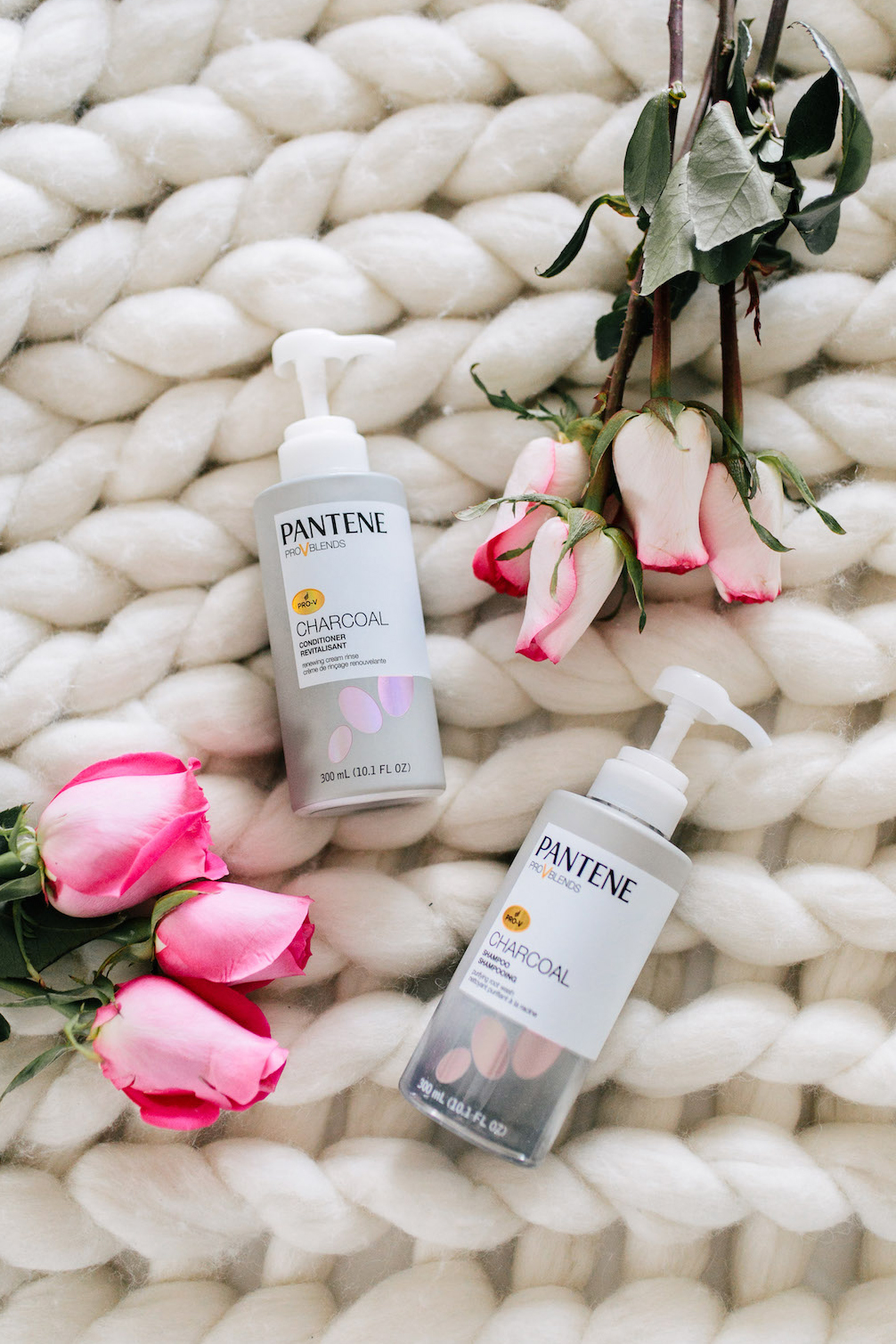 Wait, what? How do you get away with that?
I'm definitely blessed that my hair is on the dry-side and I don't have a naturally oily scalp. That said, there's no way I could get away with washing once per week if it wasn't for the help of lots of dry shampoo and a few game changing cleansing products. Over the last two months I've been exclusively washing my hair using shampoo and conditioner from the new Pantene Charcoal Collection and have been really pleased with the results. Since I go so long between washes by the time I hop in the shower my hair is DIRTY, so I really need a product regimen that gives my hair and scalp a serious cleanse. Pantene Charcoal Collection Shampoo has a powerful antioxidant and nutrient-infused formula containing activated charcoal that deeply cleanses and removes buildup of all dirt, oil, etc.to restore hair's balance. Despite the rich, creamy formula this shampoo doesn't feel heavy and leaves my hair feeling incredibly refreshed.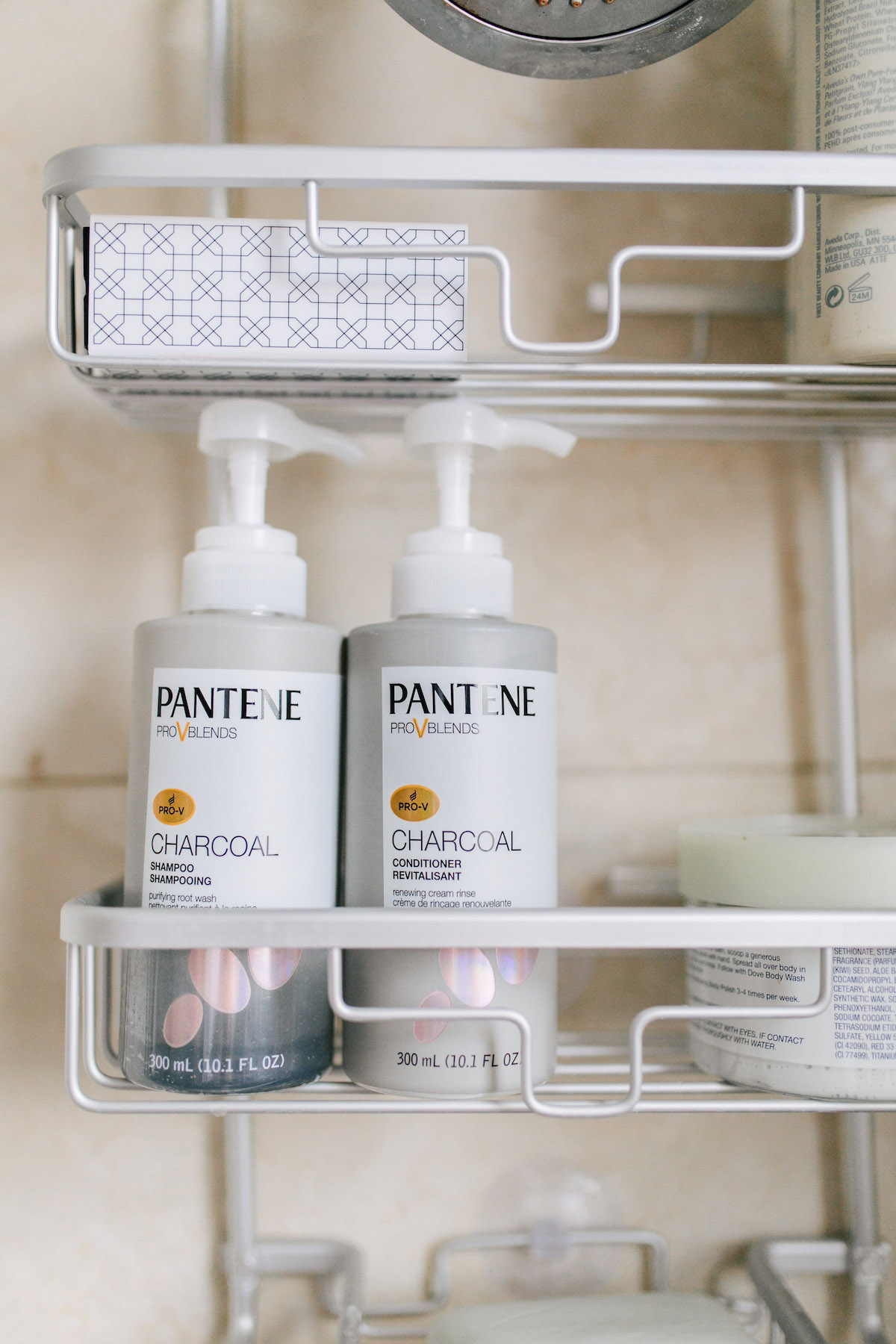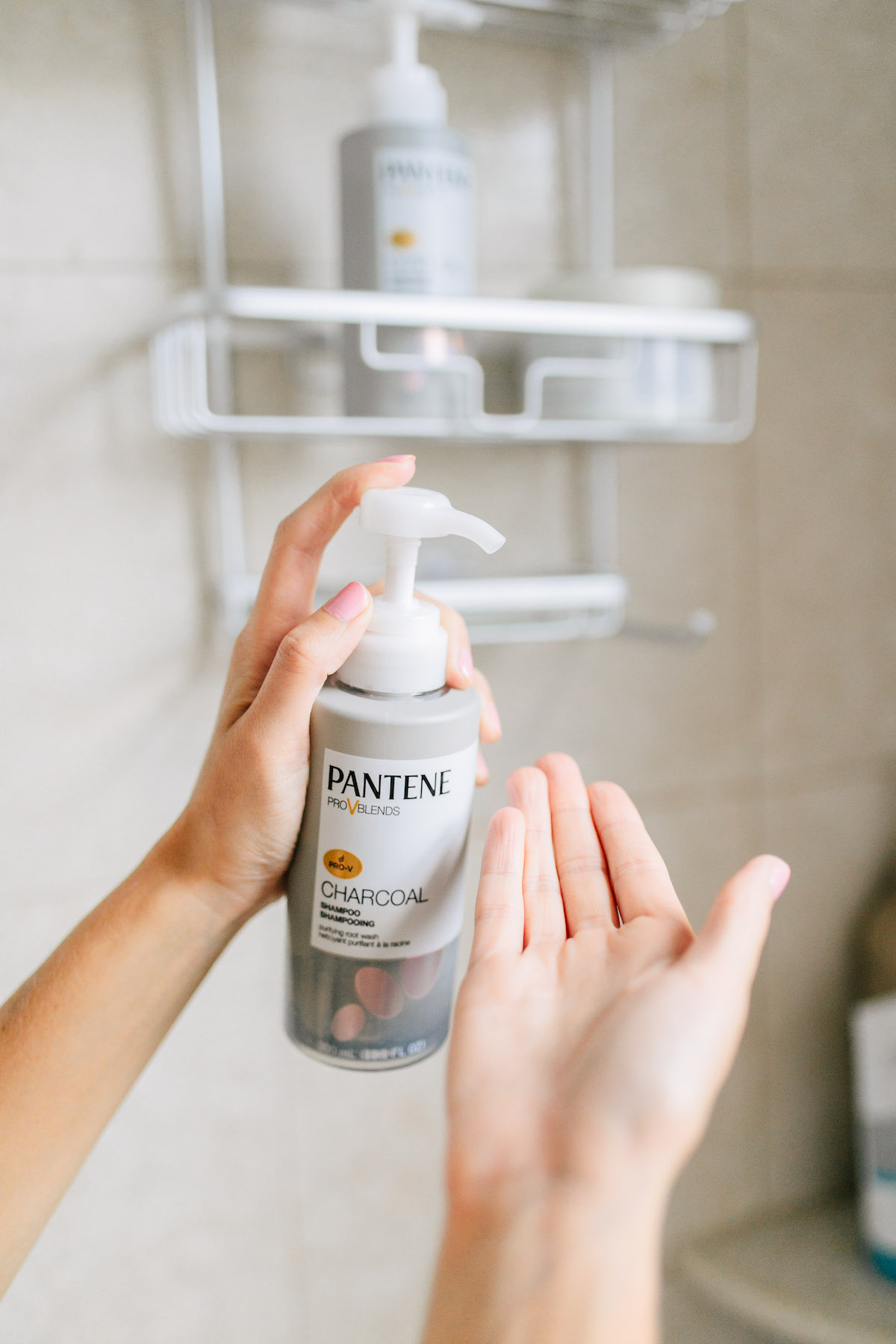 PS for my fellow gals with color-treated hair… the Pantene Charcoal Collection is 100% color-safe!
After shampooing, I'll then apply Pantene Charcoal Collection Conditioner mostly concentrating on the ends working up to my roots leaving it on for about two minutes while I finish the rest of my shower routine. The nourishing formula is silicone, paraben and dye-free and leaves my hair feeling super soft, moisturized and shiny. It also is one of the most effective detangling conditioners I've ever used! When I get out of the shower I hardly have to brush my hair and can easily run my fingers through the strands.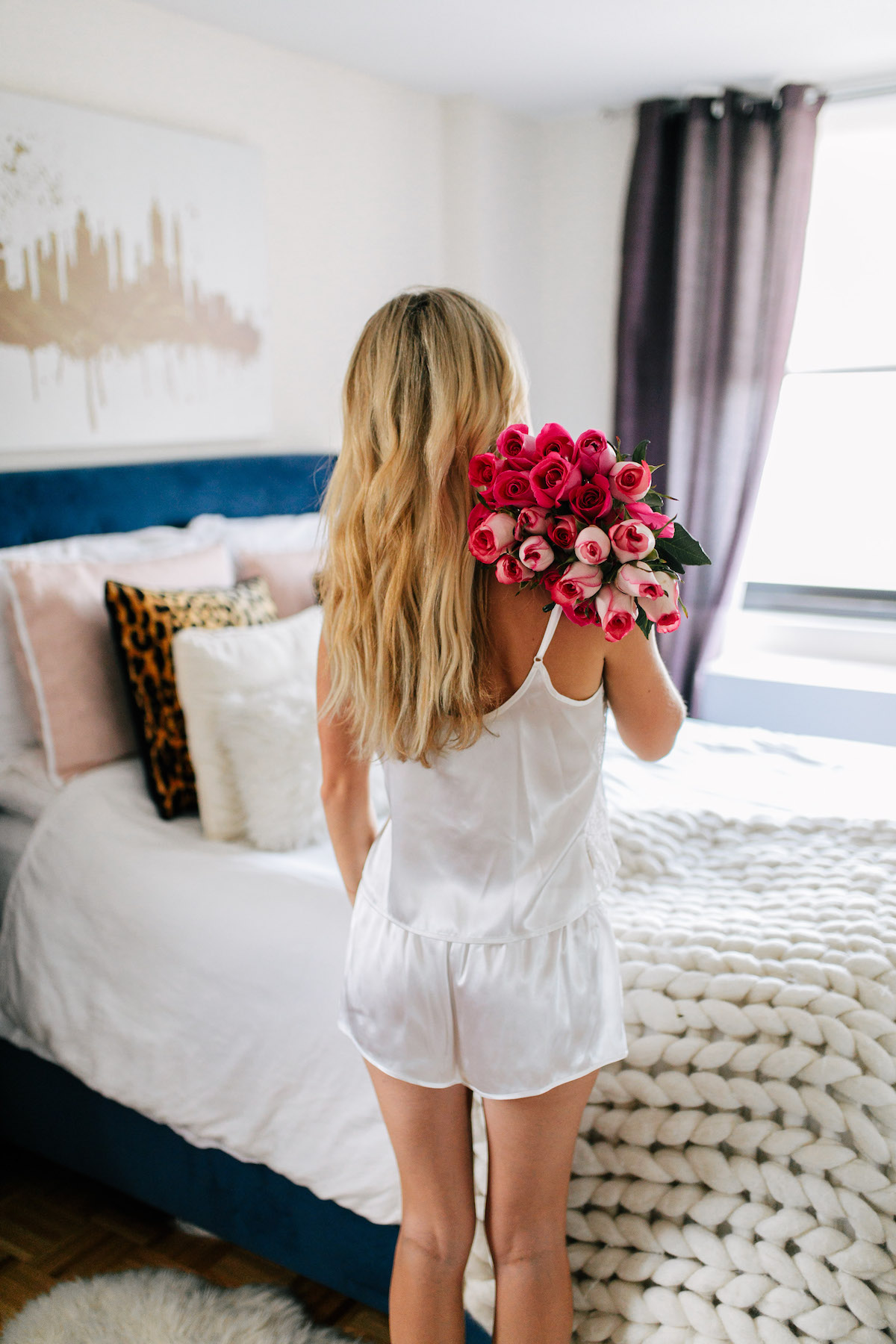 I thought Activated Charcoal was an ingredient only used in skincare?
Nope, activated charcoal can be an amazingly effective on the hair as well. I'm sure we've all seen one of those viral videos where someone peels off a dark charcoal face mask, only to find the other side of it covered in dirt and blackheads 😛 That's thanks to the charcoal working like a magnet to attract toxins.
Regular shampoos only remove surface dirt, while ones with charcoal will pull out the stubborn impurities weighing down hair. If you're concerned that your strands lack volume it very well could be from a buildup of dirt and oil, making you the perfect candidate for a shampoo and conditioner with charcoal. If you have a sensitive scalp or any skin concerns, there's no reason to fear charcoal because it's an incredibly gentle, natural ingredient that will purify and detox anywhere it's applied.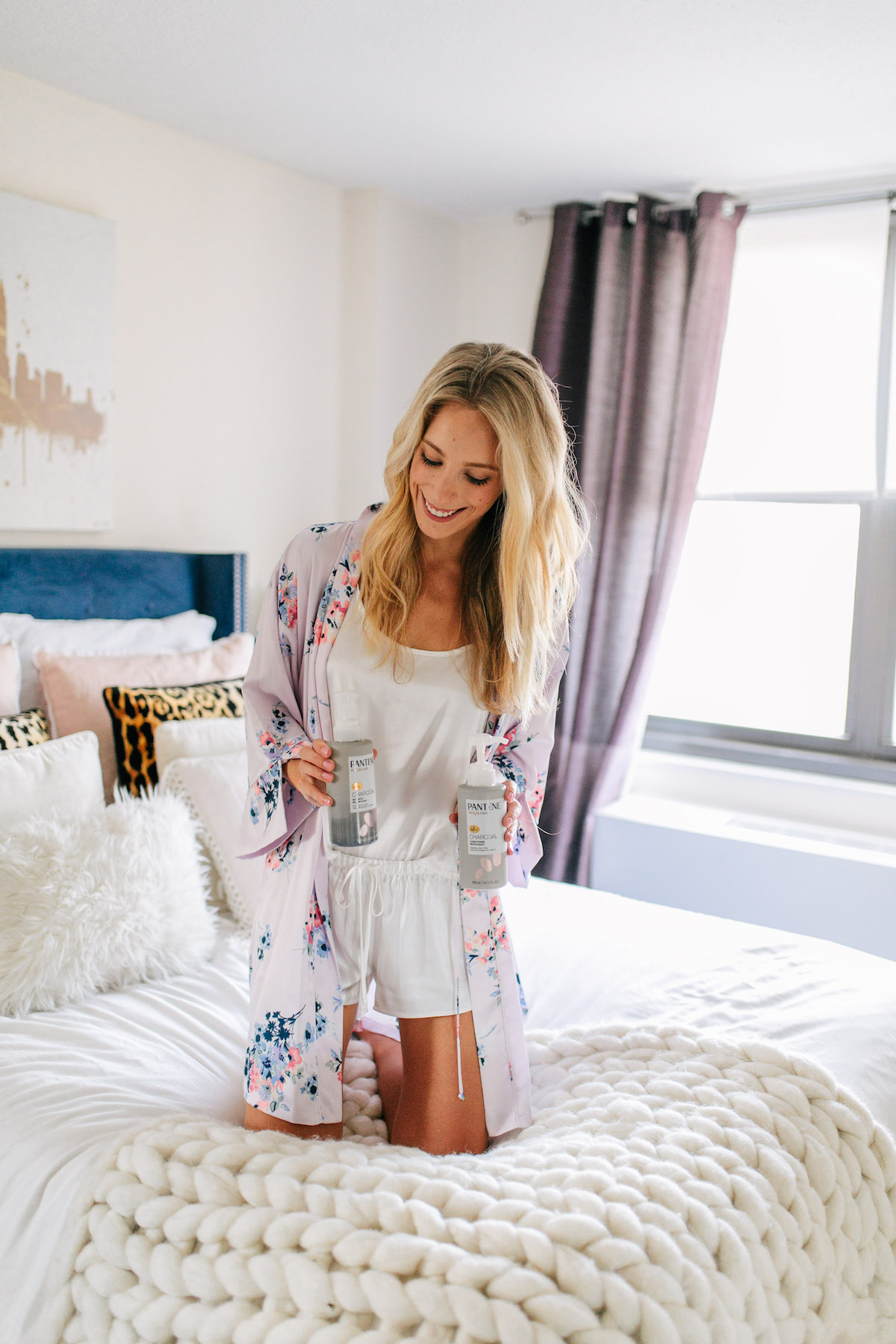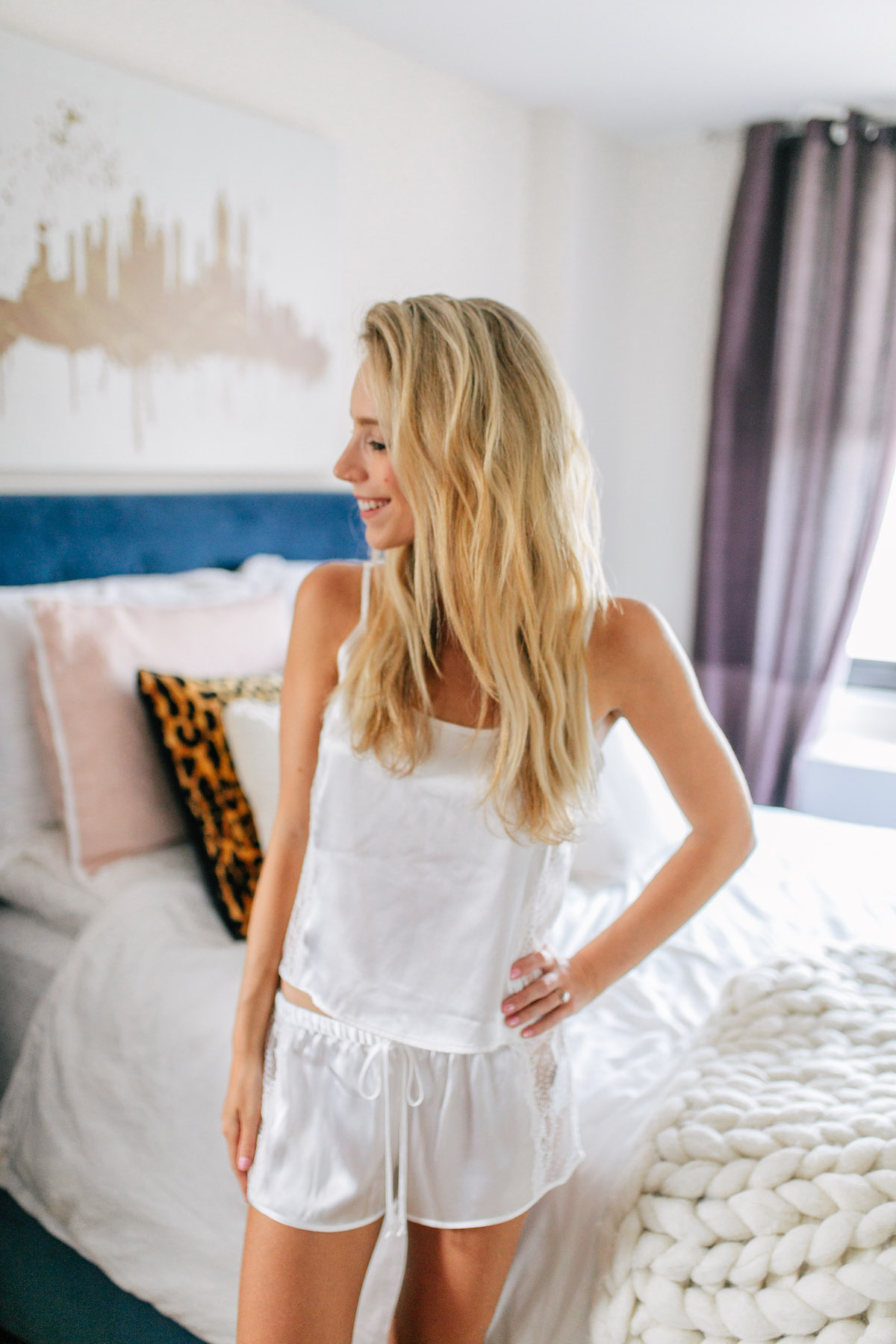 I'M WEARING // Satin Floral Robe | White Satin PJ Set
If it wasn't already obvious: clearly my motto with my hair is "less is more." While I know my routine might be too aggressively lax for some, I've truly noticed a difference in the health of my hair ever since I've cut down on washes, started using detoxing products and have been regularly exercising. Even if you're not ready to trim down to once a week like me, just going an extra day or two between can benefit your hair and scalp in a big way if you're using the right products.
If you're interested in trying the Pantene Charcoal Collection for yourself, make sure you head to your nearest Target to shop. Right now there's a promo (in-store or online) where you'll get a $5 gift card when you purchase two products from the Charcoal Collection. Awesome, right? Safe to say Pantene totally hit one out of the park with this one!
This is a sponsored conversation written by me on behalf of Pantene. The opinions and text are all mine.
Photography by Allie Provost
- Katie