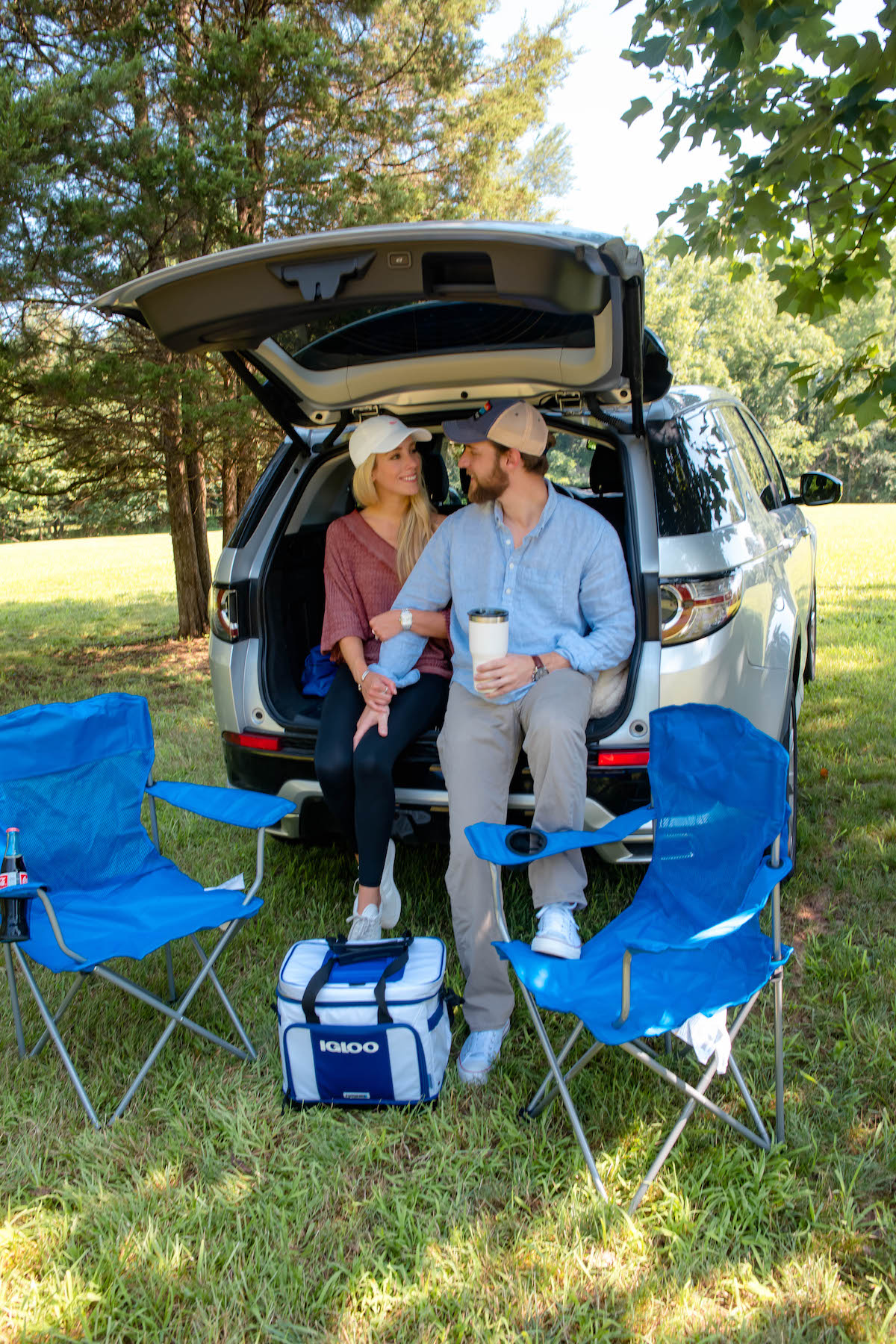 One of Nick and my's biggest joys over the last few months has been getting to use our new car! We've gone out of town almost every single weekend since moving from Manhattan to Jersey City doing day trips or to visit family and friends. After having to rely on public transportation for over seven years, it's the most refreshing feeling having the ability to just hop in our set of wheels and go wherever we choose. Living in a big city for so long really makes ya thankful for the conveniences that most folks who live in the 'burbs treat as a given.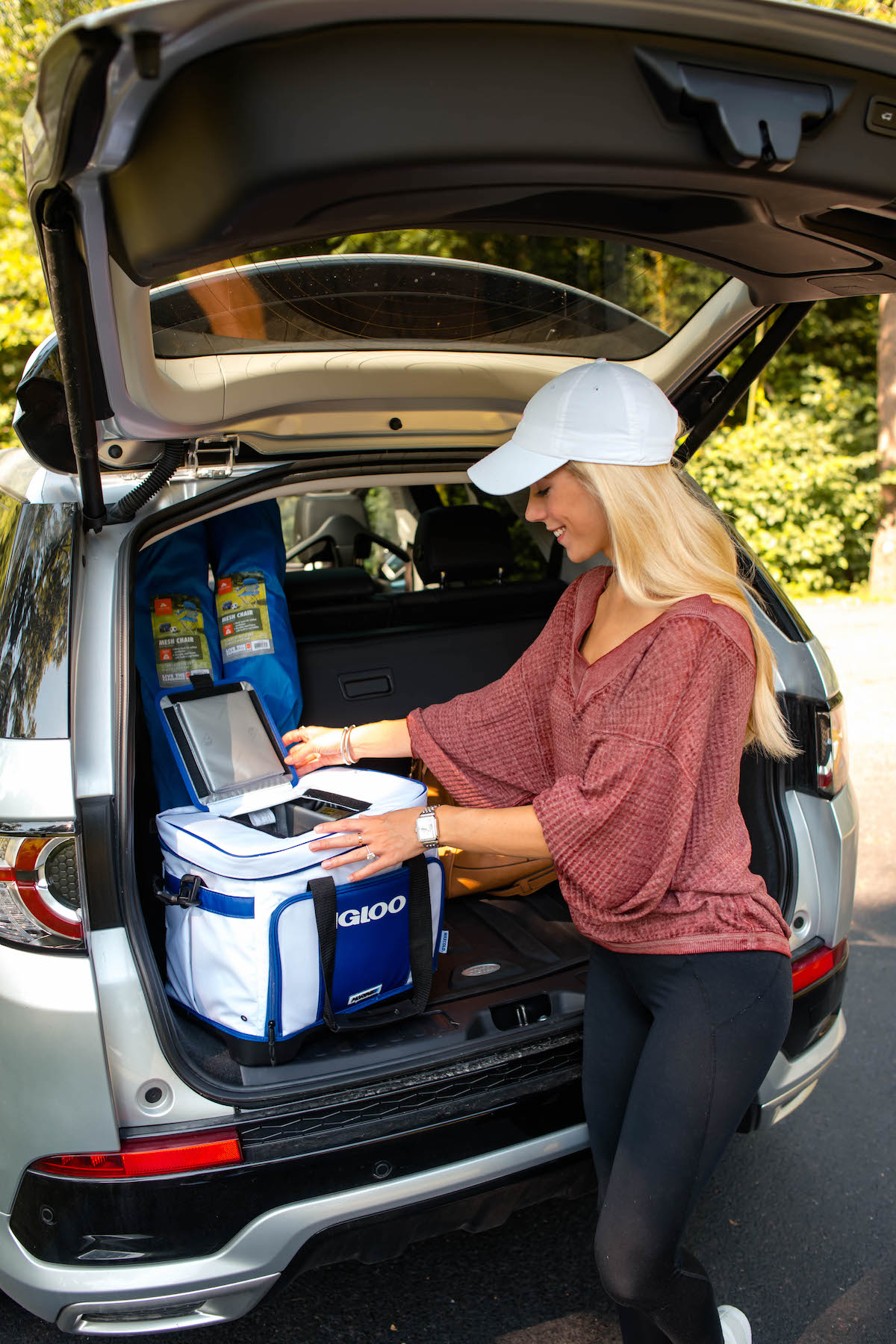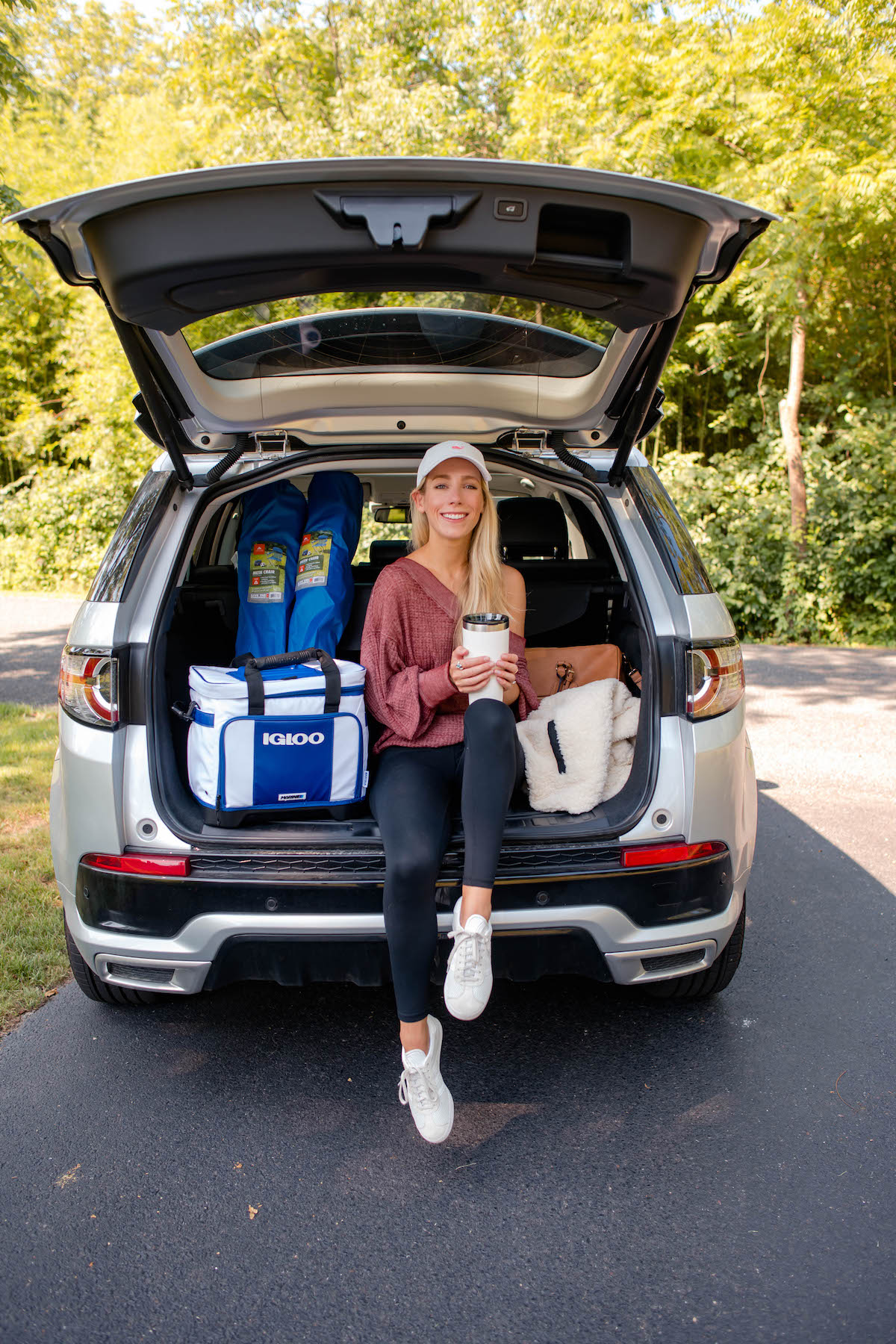 Since we spend so much time in our car, I thought it fitting to share some of the outdoor accessories and travel items we really on anytime we hit the road. We wanted to avoid spending a fortune so I immediately headed over to Walmart (we finally have one nearby we can drive to!!!) There I found everything we needed from Ozark Trail: a lightweight portable cooler, durable travel thermoses that won't spill and compact foldable chairs. We had no use for or place to store items like these when we lived in the city, but when you're in a car for hours every weekend– these can really come in clutch!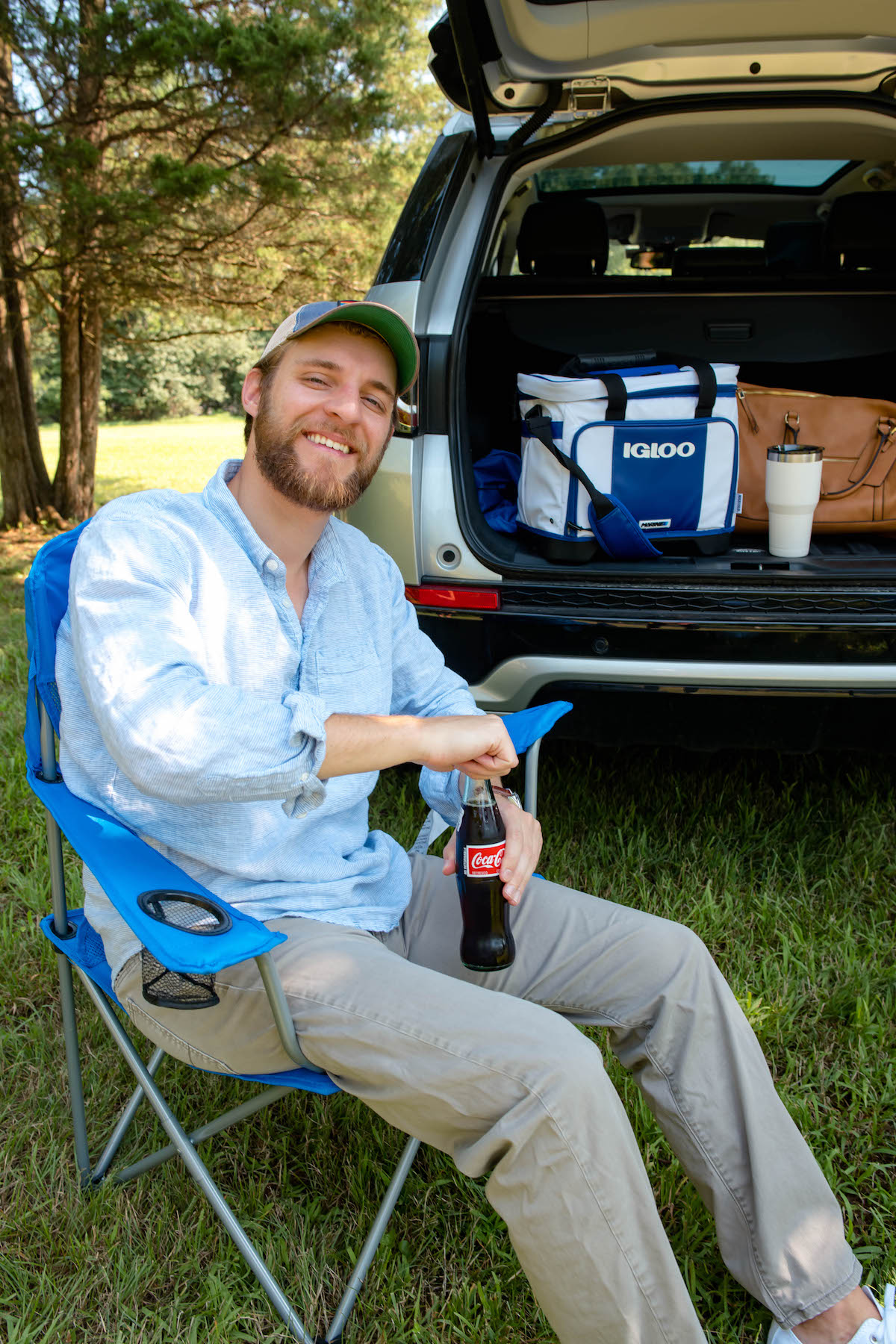 TRAVEL ESSENTIAL // Ozark Trail Folding Camp Chair
These Ozark Trail folding camp chairs are a great seating option whether you're on the sand or grass. I love how quickly and easily these can be packed up and stored away– plus there's a handy cupholder! Would you believe each chair was just $8.44?!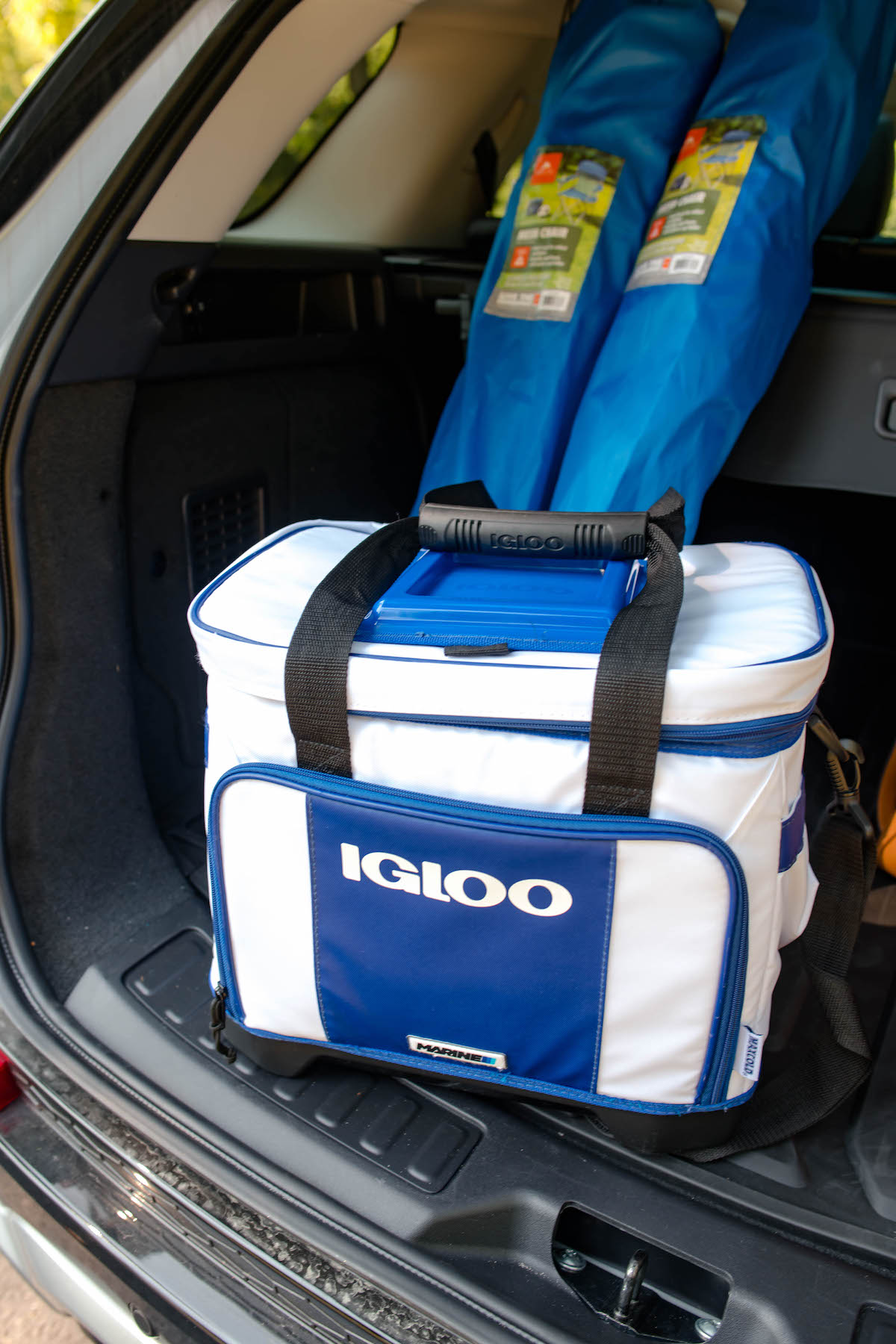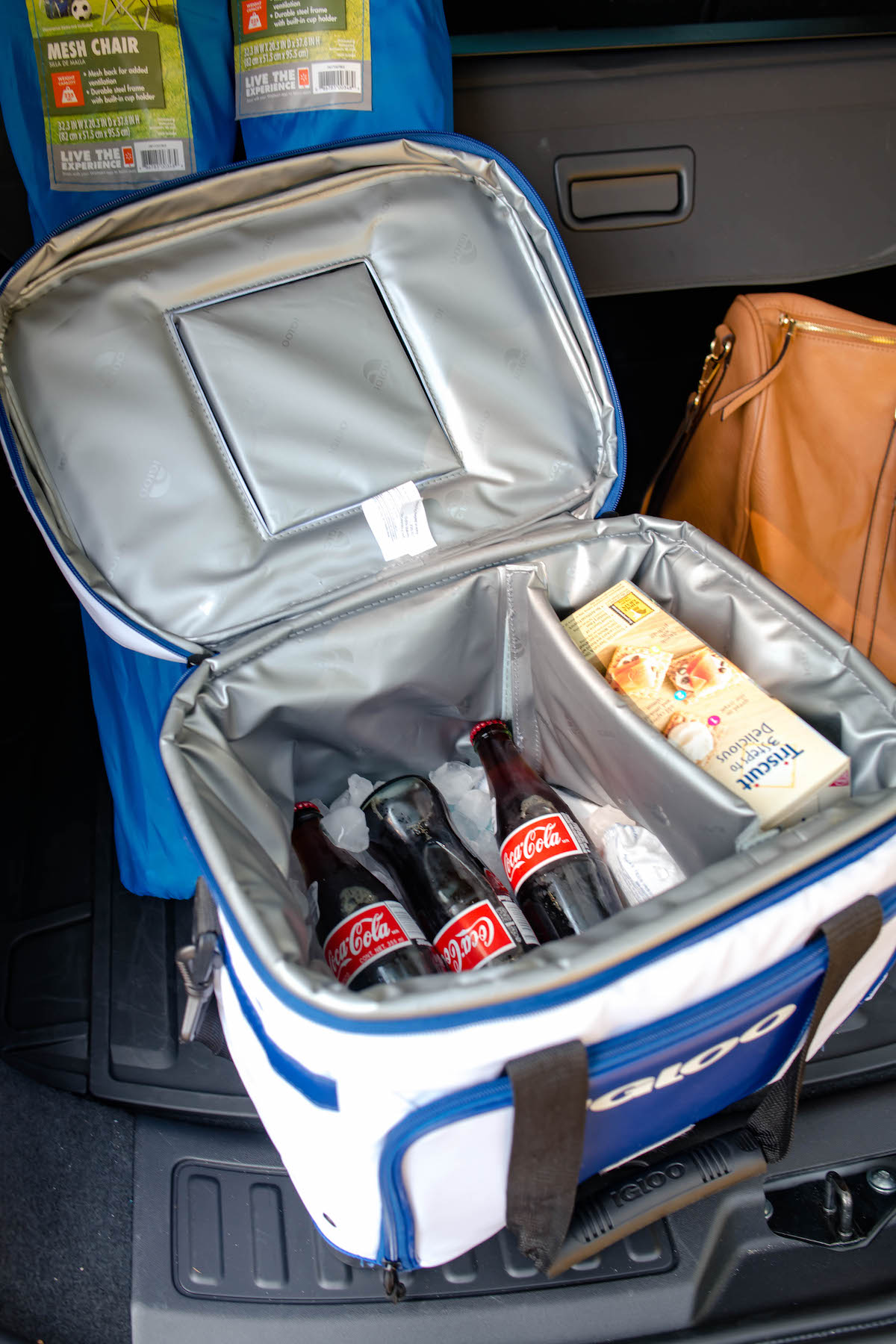 TRAVEL ESSENTIAL // Igloo 32-Can Cooler
Anytime we visit family we know we're 100% going to leave with food. To keep perishable items cool and fresh we always have this portable cooler in our car. It's also handy for keeping drinks cold on long drives, bringing to the beach or for storing groceries.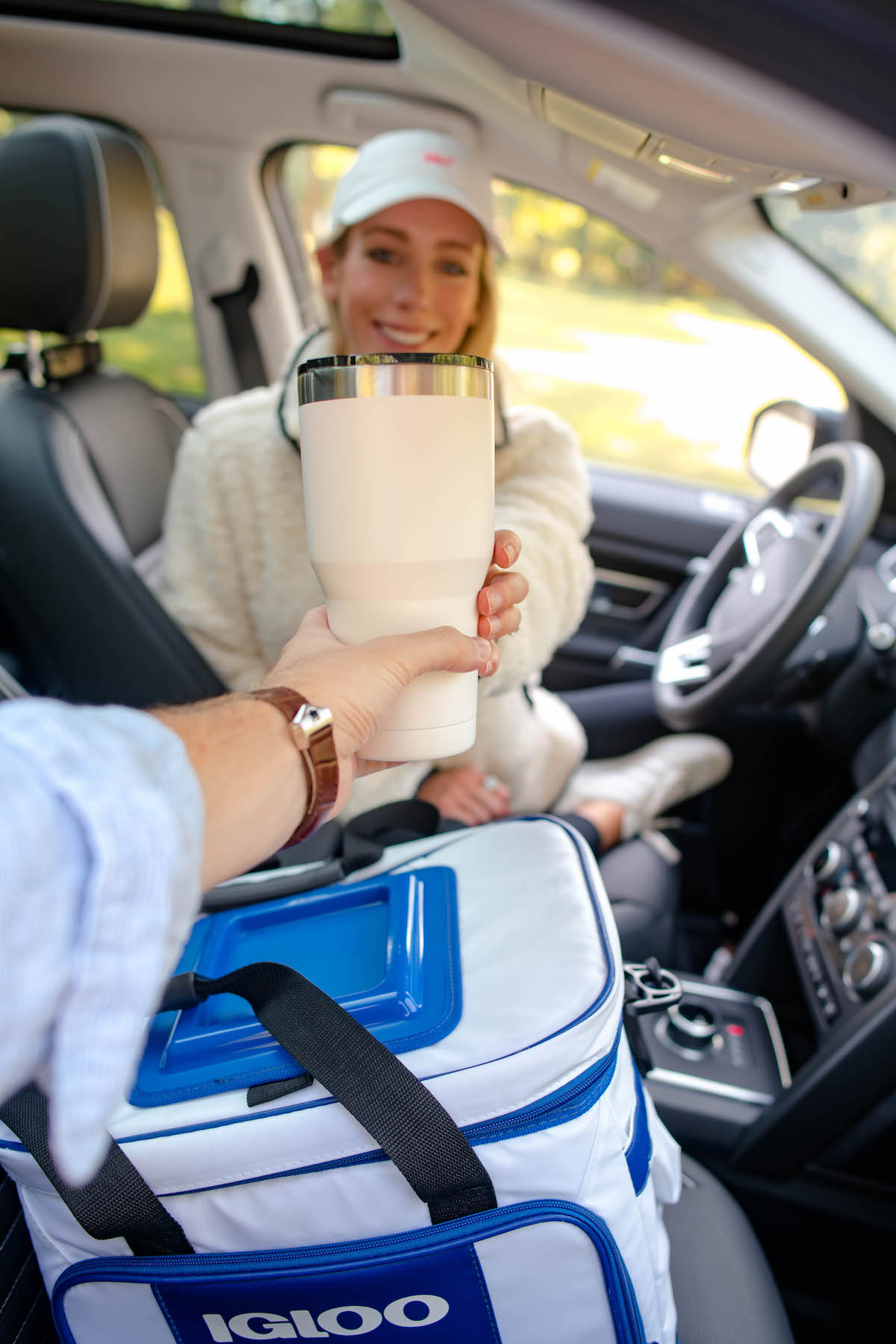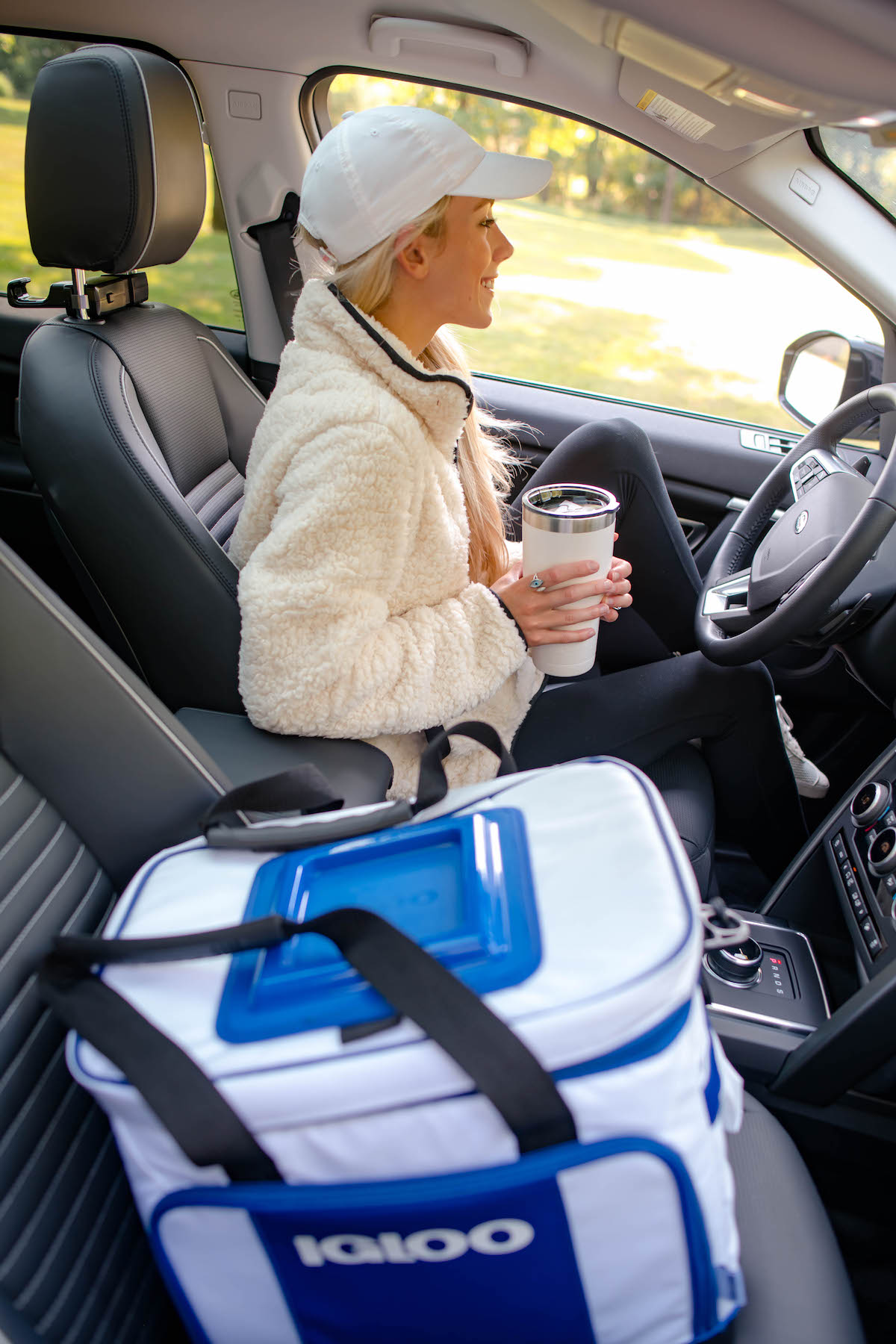 TRAVEL ESSENTIAL // Ozark Trail 30-Ounce Tumbler
Confession: I'm very prone to spills. Your girl here needs a heavy duty travel cup or else whatever I'm drinking is going to get everywhereeee. This durable stainless steel tumbler is vacuum sealed and rust-resistant. It keeps cold drinks really cold, and hot drinks super hot, plus it's available in so many colors.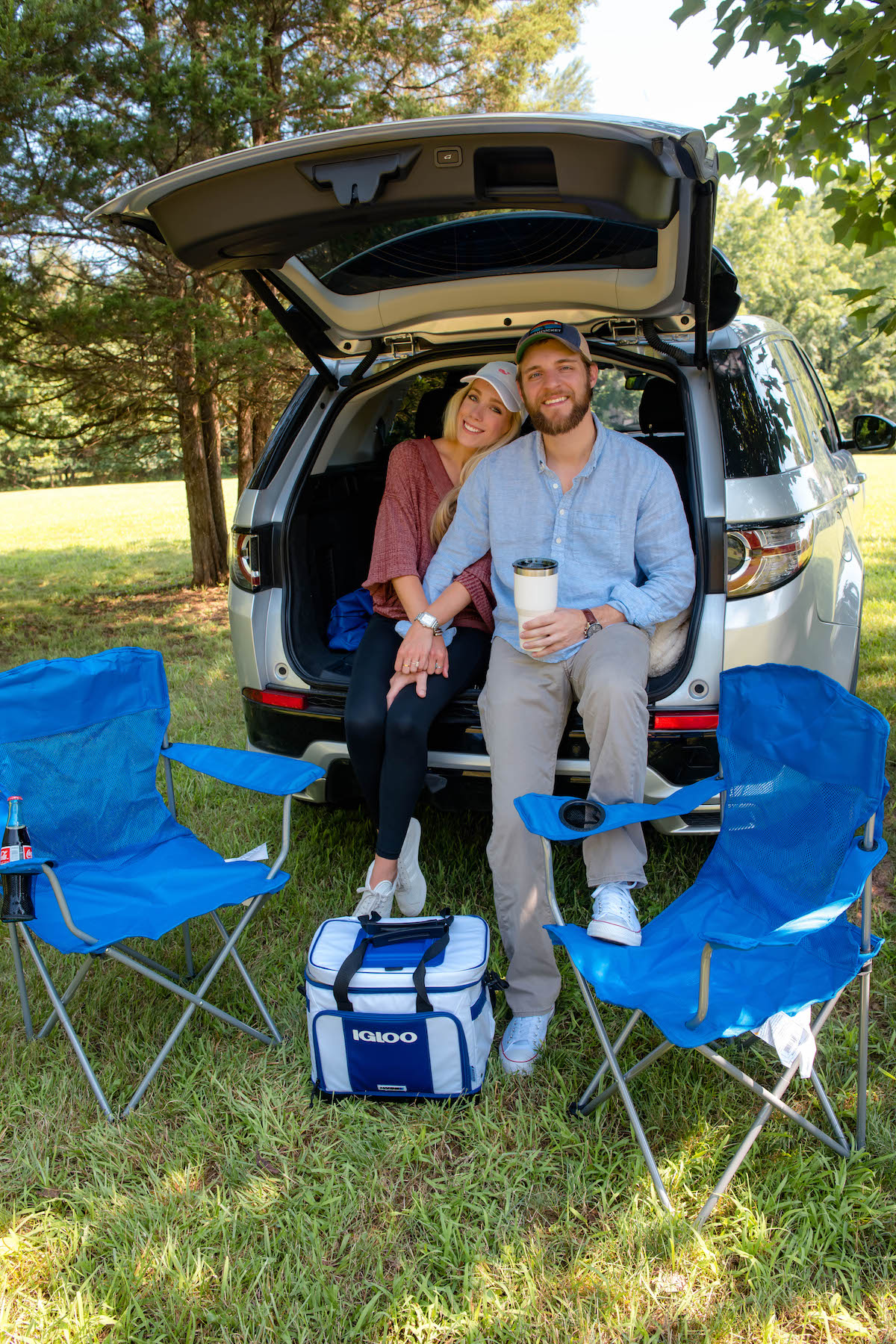 What are some of your in-car essentials? These are just some of the items we've found useful since getting ours, though I think it's safe to say we'll likely add a lot more as we continue to travel on weekends. I actually have my eye on this foldable wagon with all-terrain wheels— it would be PERFECT for the beach! Ozark Trail also has really affordable sun canopies and camping tents, along with so many other outdoor accessories and tools– you can see a selection of these things below. Just browsing Walmart.com made me want to plan an overnight trip to the mountains! Maybe we'll have to step up our game next summer…
SHOP MORE OZARK TRAIL PRODUCTS

Big thank you to Walmart for sponsoring this post!
- Katie