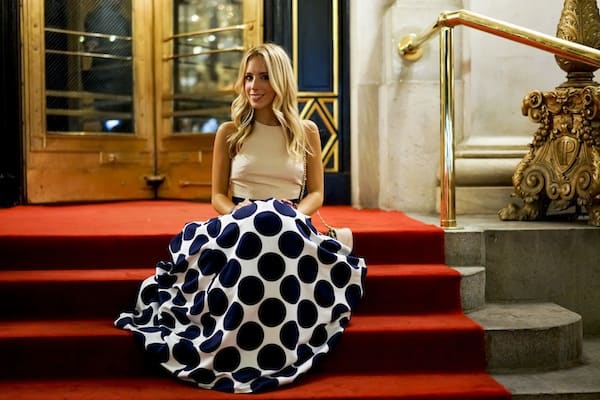 Happy New Year everyone! In keeping up with tradition, I'm recapping my best moments of 2015 (read last year's recap here) and also sharing what I'm looking forward to the most in the upcoming year! 2015 was an incredible year and I have a very good feeling about 2016.
BEST MOMENTS OF 2015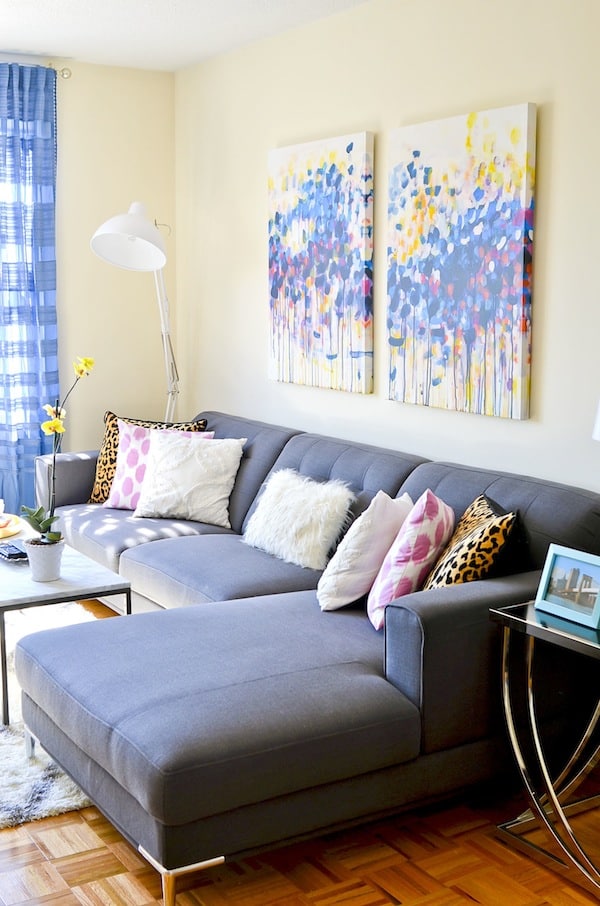 Moving To + Decorating Our New Apartment — Moving on from our first apartment was probably one of the most gratifying moments of my life to date. New York is an incredibly expensive place to live but with hard work and some smart financial planning, Nick and I were able to break our lease and move into an amazing new 1 bedroom apartment in January of last year. Living in a larger space where we feel comfortable and at home has made all the difference in our quality of life. I swear a full apartment tour is coming soon!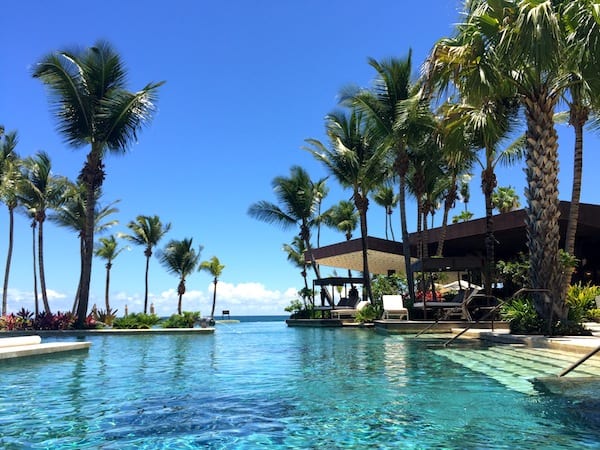 Traveling to Puerto Rico, the Carolinas & taking 2 Royal Caribbean Cruises — I definitely accomplished my 2015 resolution of traveling more! This year Nick and I planned our very first grown up vacation to Puerto Rico. We had an absolute blast! We also loved visiting my parents in North Carolina and road-tripping to Charleston over the summer. I was also lucky enough to be invited on 2 Royal Caribbean cruises (see the recaps here and also here.)
September 2015 – Fashion Week/My 25th Birthday! — My birthday (September 11) always falls during Fashion Week so it's kind of a double-edged sword. It's nice because a lot of my friends I don't typically see come into town, but it also potentially means a crazy work week. Surprisingly my job wasn't too busy this time around and I was actually able to take the day off on my birthday to attend some shows and presentations. I also had an amazing birthday dinner and party with both my blogger and "real life" pals. It ended up being so much more than I anticipated. When the week ended I felt so incredibly blessed.
Paying off my Student Debt — Drumroll please…As of 3 weeks ago I am officially DEBT FREE!! Paying off my student loans was a major priority for me this past year. A hefty chunk of the income I made from my blog went straight to my My Great Lakes account each month. Every payment felt so gratifying and now that it's complete I feel like an incredible weight has been lifted off my shoulders. Hurrah!!!
WHAT I'M MOST LOOKING FORWARD TO IN 2016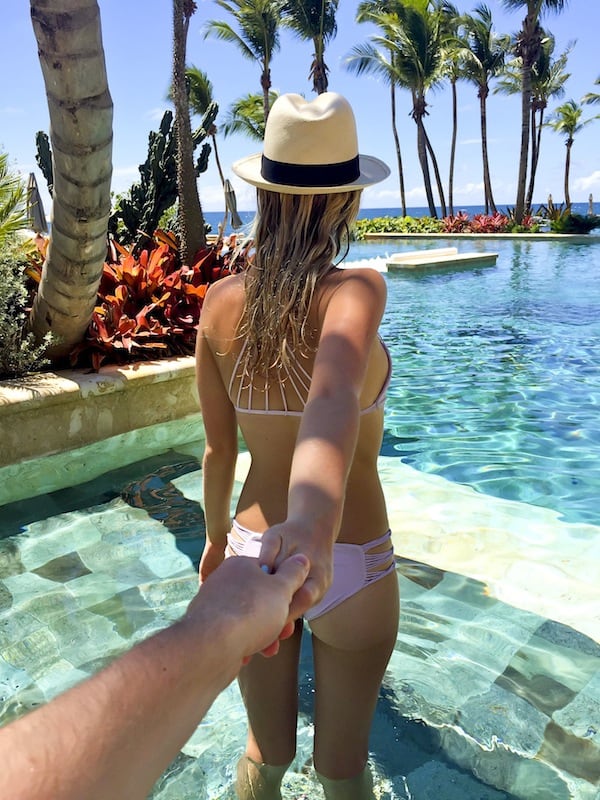 Traveling More — I definitely want to continue taking more trips in 2016. We already have getaways in the works to North Carolina, Florida and Grand Cayman. Potential big vacays include Hawaii (we're thinking fall) and also Europe this summer — fingers crossed!
Working on my Eating Habits & Living a Healthy Lifestyle — This is always one of my resolutions. From February to May of last year I actually did a really great job of eating healthy and regularly working out. Then is all went downhill once summer hit. I unfortunately don't have lot of free time outside of work, but I'd like to get in a routine where I can devote enough of that precious time to both my blog and being active. I'm also excited to start using my new Vitamix I got for Christmas to make healthy juices, smoothies and soups.
Continuing to Save Money & Planning for the Future — Now that I've paid off my loans, the plan is to focus on growing my savings and investments. I read that all young people should have at least 6 months worth of living expenses (rent, food, etc.) tucked away in the case of an emergency. I have that saved already and I don't plan on stopping. I'm also lucky Nick works in finance – he's helped me invest some of my savings into stocks and funds that hopefully will continue to grow over the years to come.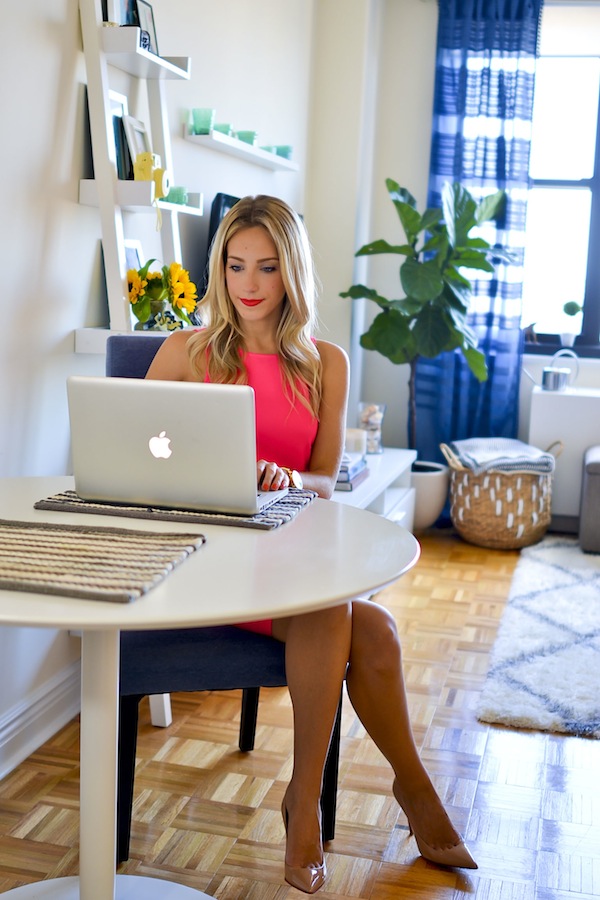 Growing Katie's Bliss — Not sure if you guys noticed but Katie's Bliss really took off in 2015! I've been blogging since I was in college (5+ years) and never really expected this to turn into a legitimate part time career. Over the past year I've devoted way more time to writing invoices, reviewing contracts and negotiating rates than I ever have in all my prior blogging years. It's been eye-opening and a great professional learning experience. My business-savvy has grown a lot over the past year and I'm excited to put all I learned in 2015 to use in the new year.
2016 is looking like it's going to be a good one! Thank you all again for following along! xo
- Katie