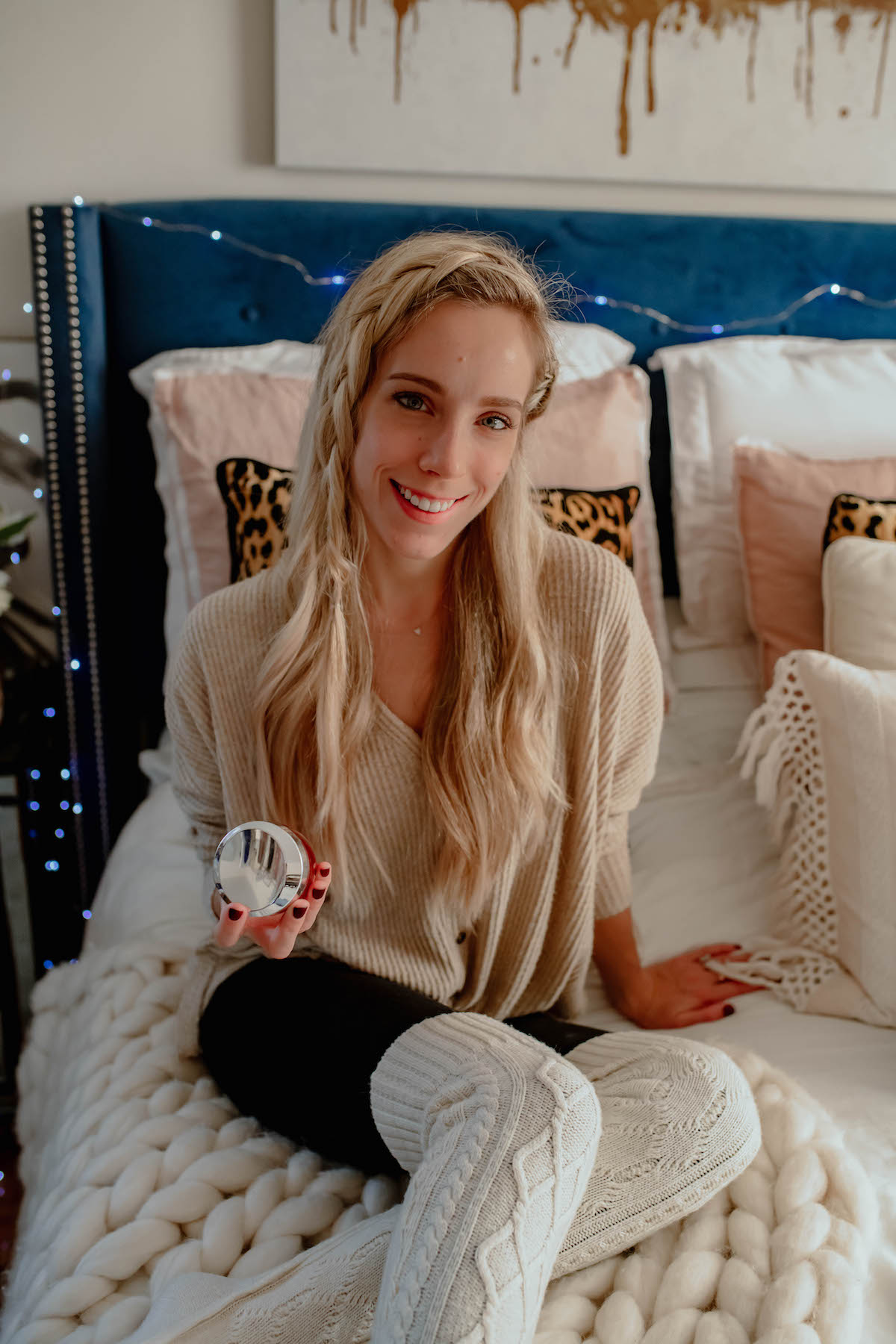 I can't tell you how happy I am to share this news: a scent-free formula of my favorite drugstore moisturizer just launched! Cue the celebration music because you can now find Olay Regenerist Whip fragrance-free on shelves at your local Walgreens or Duane Reade store!
So, you guys know I have sensitive skin. I'm super prone to dryness and irritation, especially on my face and neck, so I'm incredibly picky when it comes to products. While I've tried many drugstore moisturizers over the years, Olay Regenerist is really the only cream I've liked enough to repurchase. At this point I think I've been through 3 or 4 jars! The fact that I could love a scented moisturizer that much, really goes to show how good of a cream it is.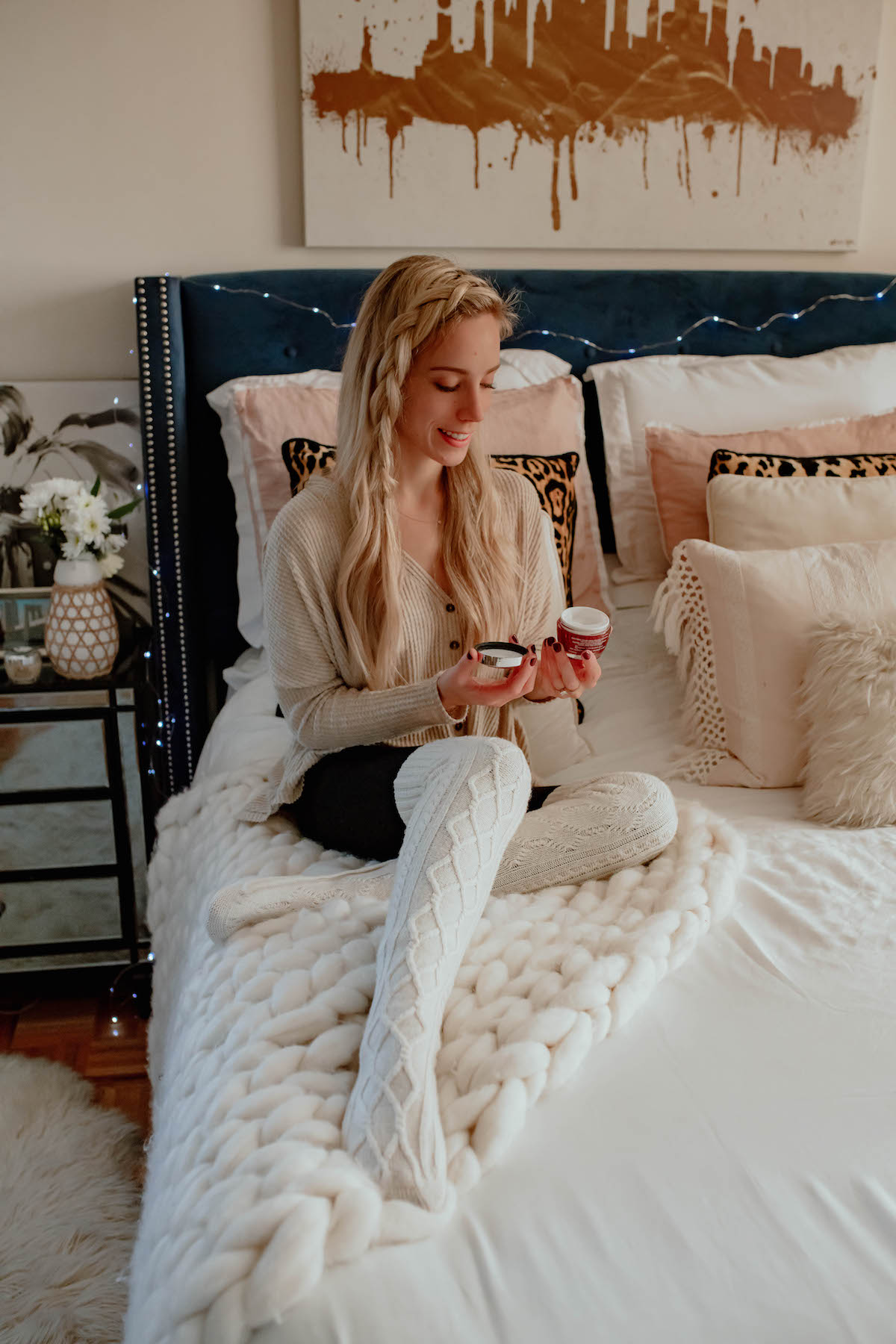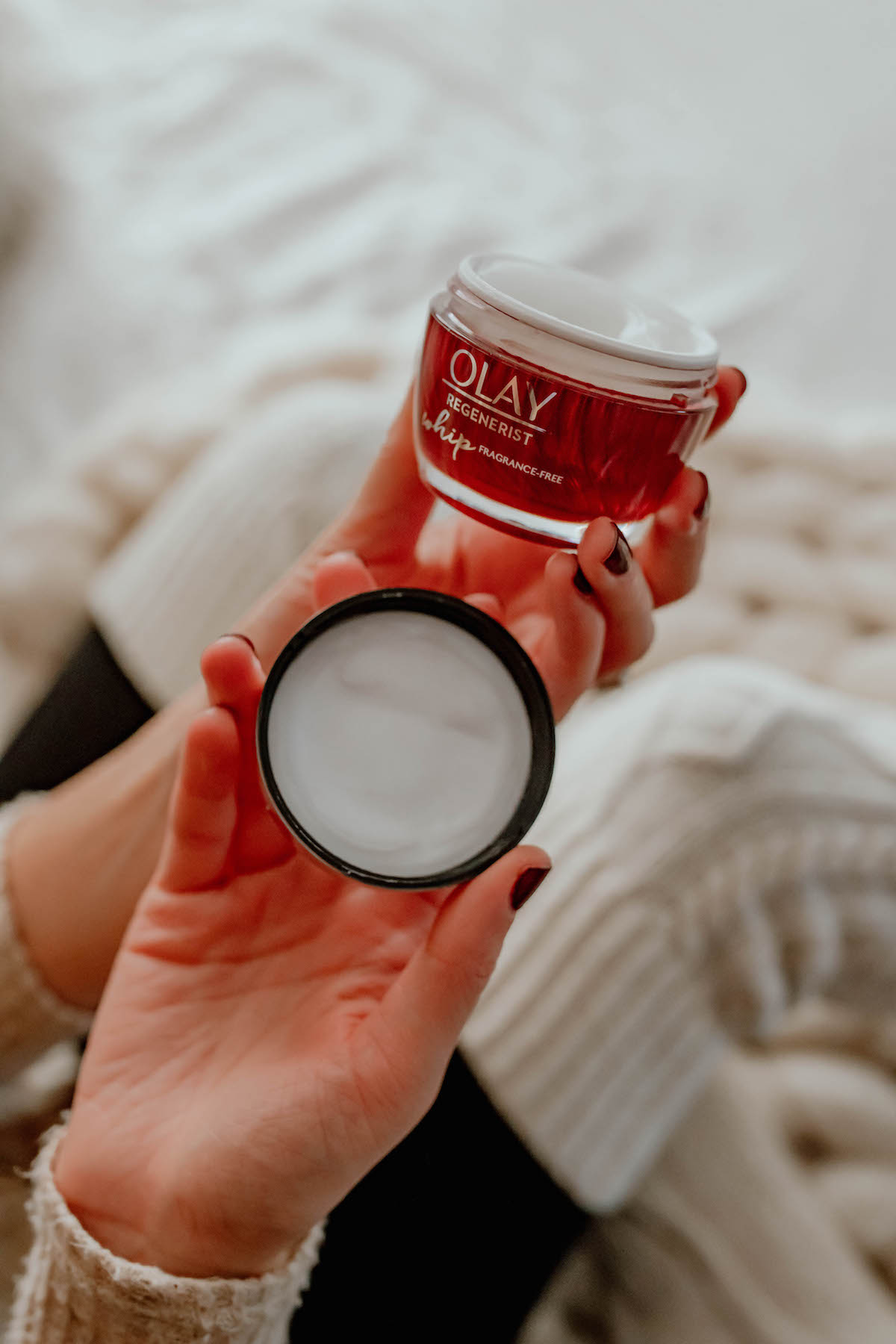 After trying it for the first time I remember thinking, wow the only way this could be better is if it was fragrance-free! Clearly I'm not the only one who felt this way because Olay got the memo and developed not 1, but 2!!! new formulas without any added scent: Olay Regenerist Whip Fragrance-Free and Olay Total Effects Whip SPF25 Fragrance-Free. Us gals with sensitive skin have no need to worry because when you use these all you're going to notice is lots of hydration and anti-aging goodness.
OLAY REGENERIST WHIP FRAGRANCE FREE REVIEW
So, I tried both new formulas and surprise, surprise I was pleased with both! This was actually my first time trying Olay's whip-textured formula instead of the smooth cream typical of the original Regenerist Moisturizer and right away I noticed that how weightless it felt on my skin. I was worried at first this would mean less hydration, but after a few weeks of use I can tell you Olay definitely didn't sacrifice any potency. You can expect all the same thirst-quenching benefits– it's really only the lightweight feel of the cream upon application that's different.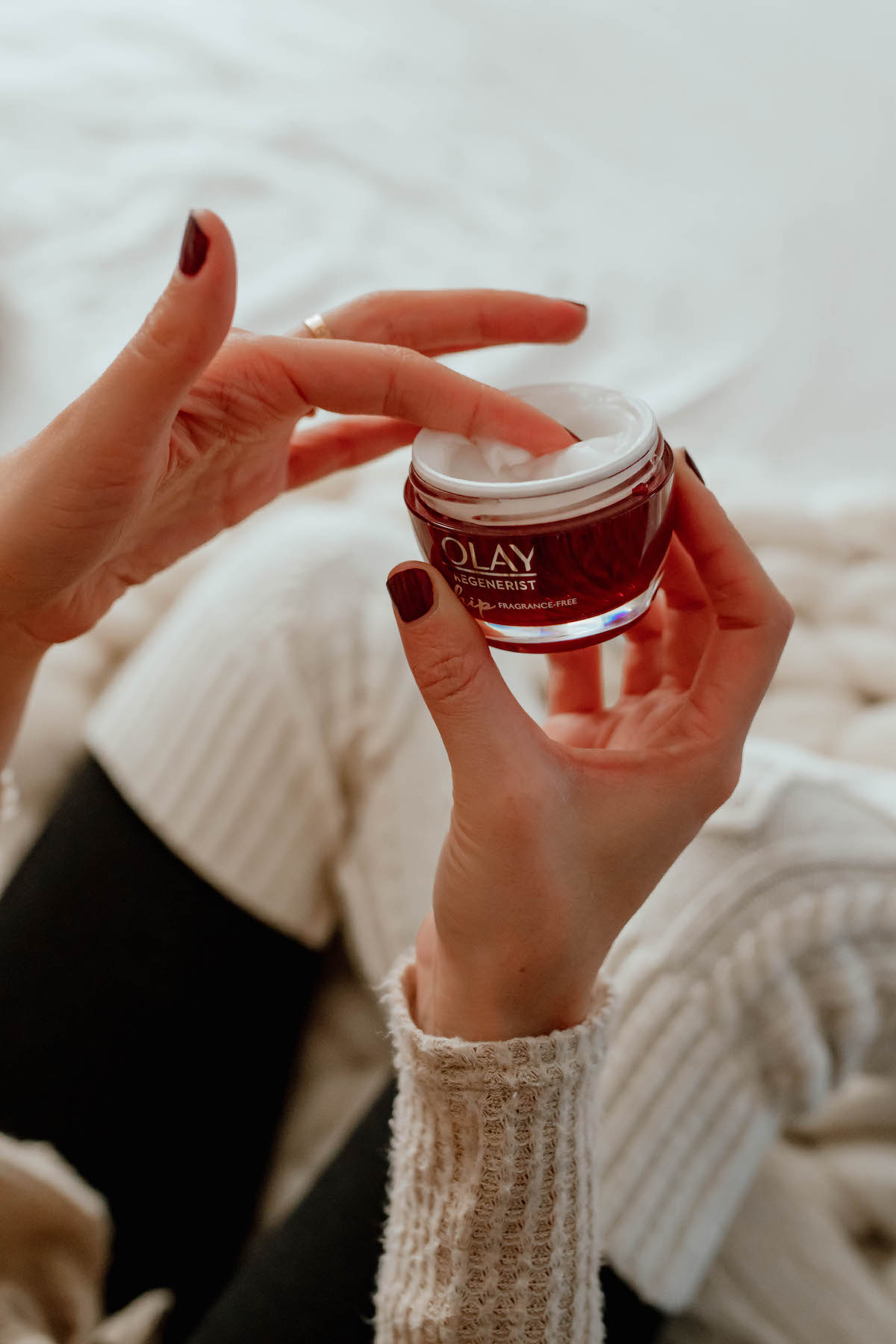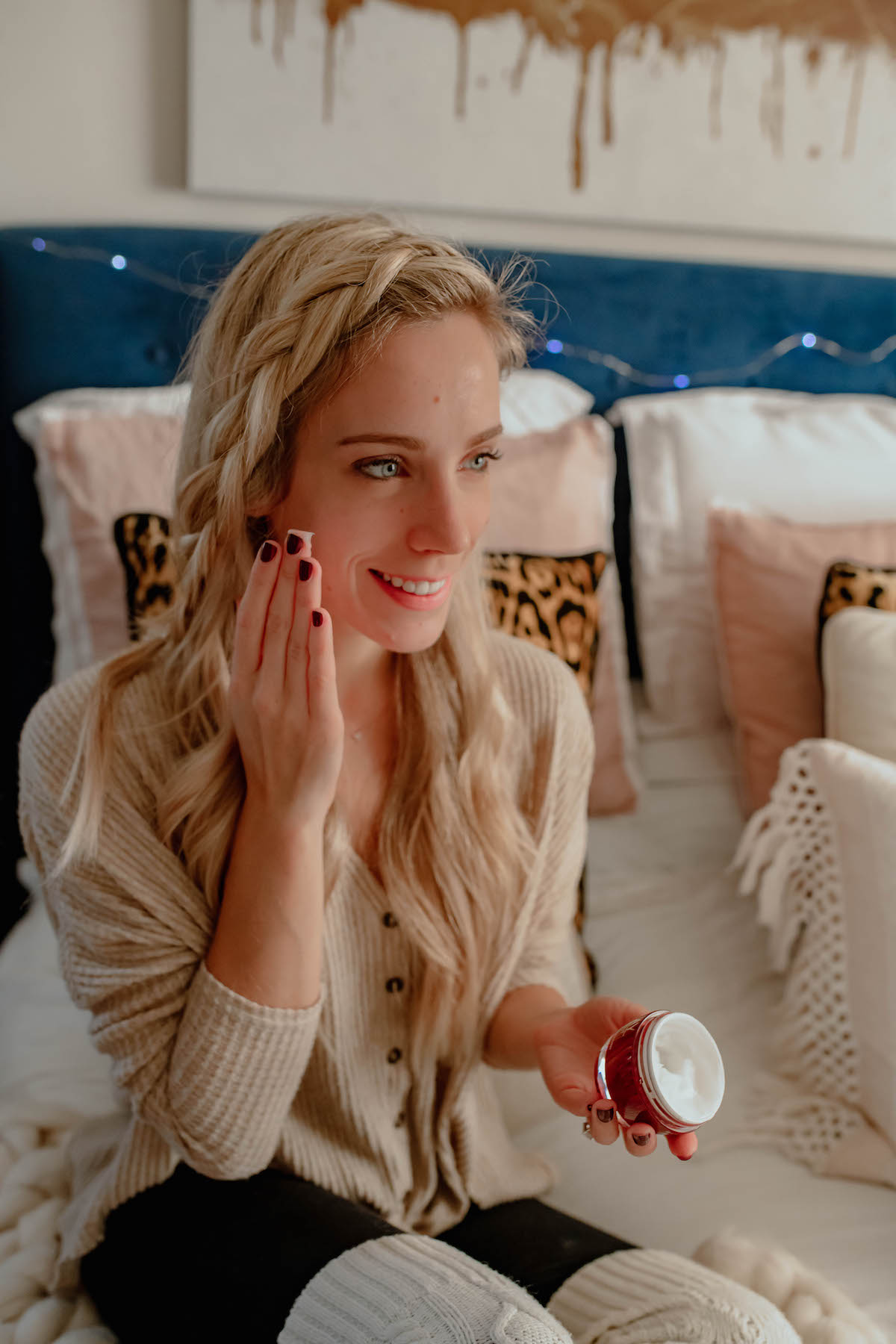 Other Benefits // Formulated with advanced Amino-Peptide Complex II, this anti-aging moisturizer actively hydrates to improve elasticity and firm skin for a lifted look, while diminishing the look of fine lines and wrinkles. Its innovative Active Rush Technology features a unique three-dimensional structure that transforms from cream to liquid on skin to deliver potent ingredients in an ultra-lightweight form.
Another aspect I loved about this cream is how quickly it absorbs. Normally I like to wait at least 10 minutes after doing my skin care routine before applying makeup, but since the whip formula absorbs immediately there's no down time. The matte finish is a game changer too. It's a perfect cream for wearing underneath foundation and leaves your skin feeling like a smooth shine-free canvas– you could even skip applying a primer!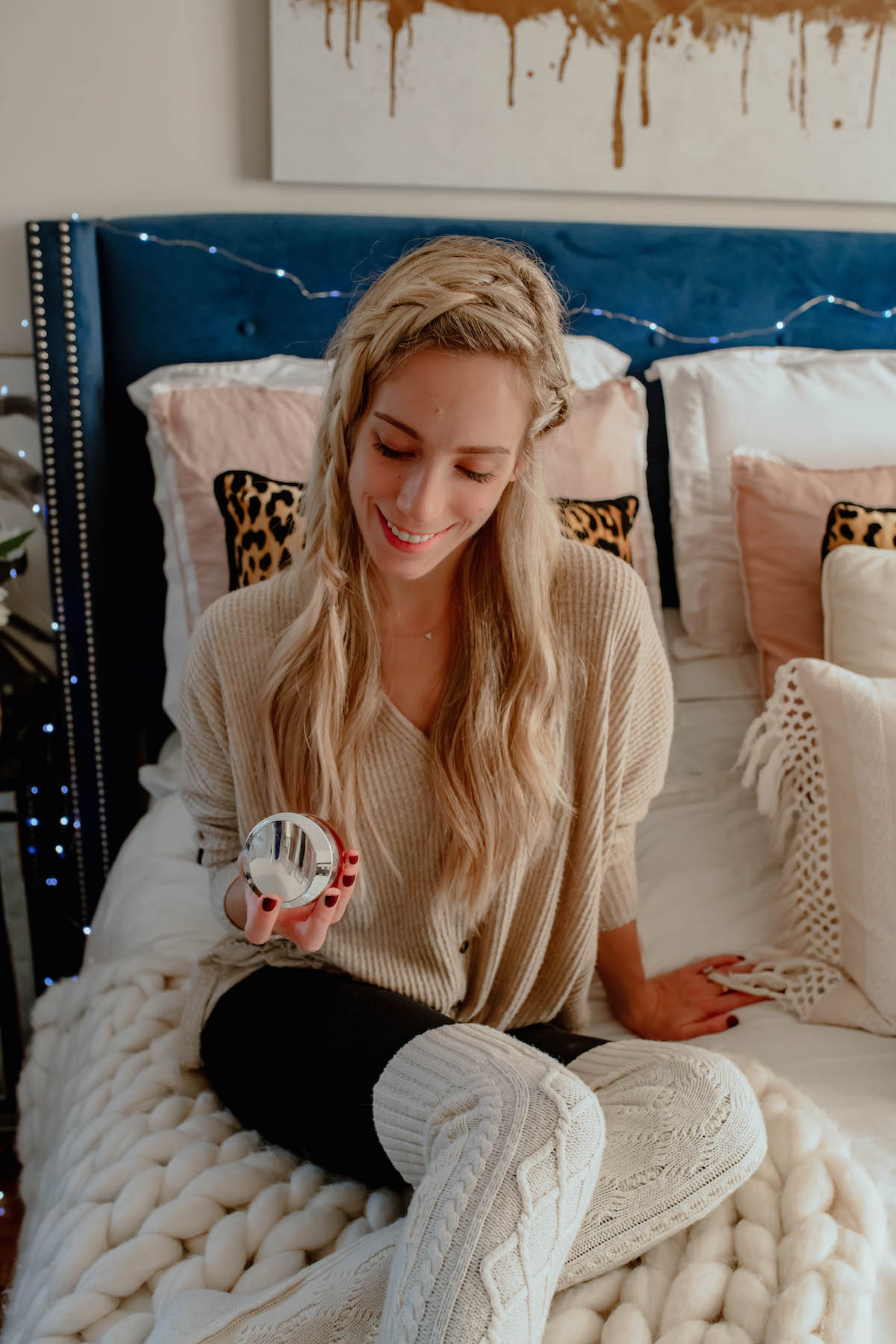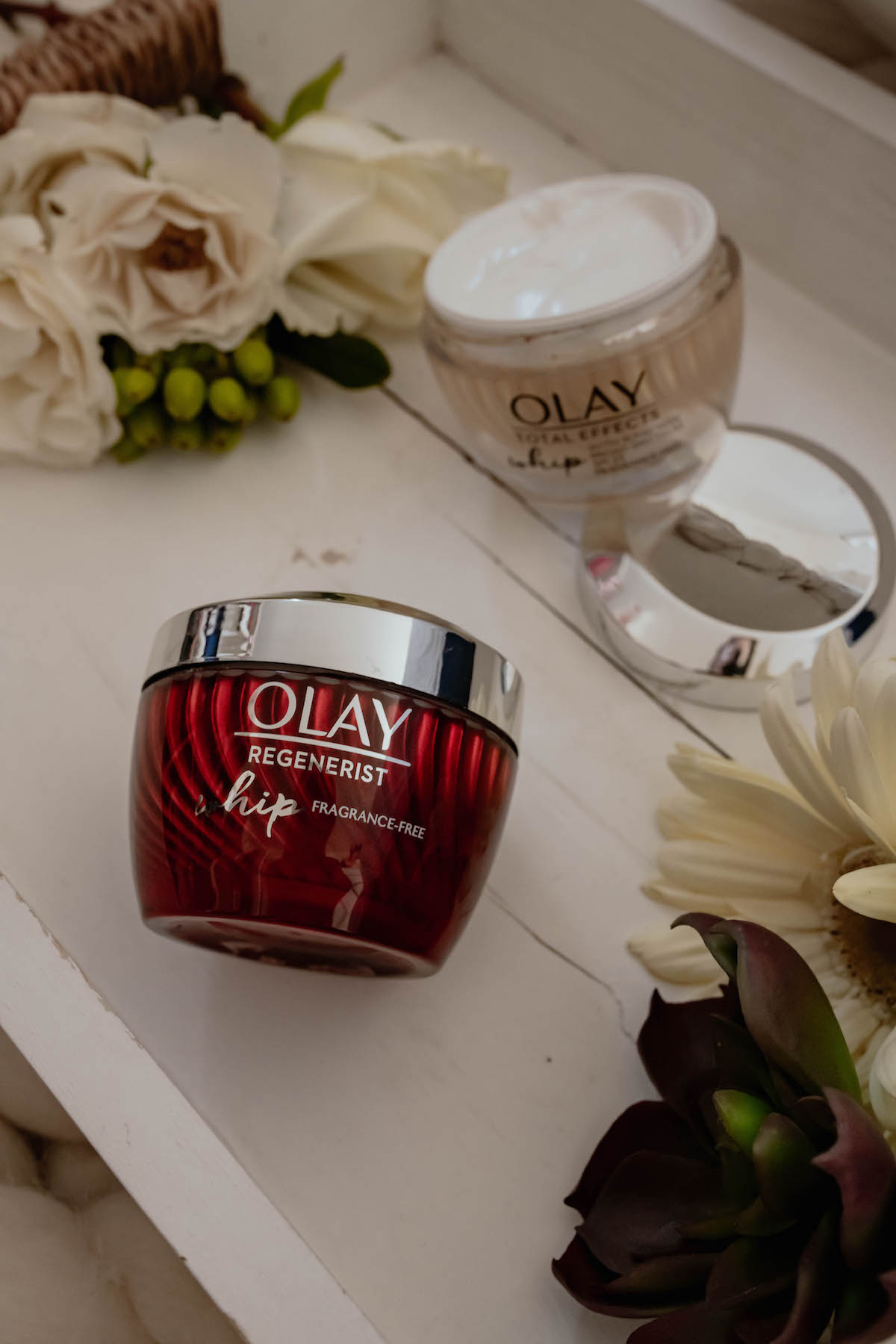 Formulated with vitamins C and E, Olay Total Effects Whip SPF25 fragrance-free moisturizer delivers 7 benefits in 1: actively replenishes nourishing moisture, evens skin tone appearance, enhances brightness, visibly smooths fine lines, minimizes the look of pores, restores firmness and visibly reduces dark spots.
If you don't have an SPF in your foundation or if you prefer a moisturizer with a creamy consistency, then I'd definitely suggest Olay Total Effects Whip SPF25 fragrance-free. It will give you all the same benefits found in Olay Regenerist Whip Fragrance-free, except with added sun protection. Below you can see both creams side-by-side! Olay Regenerist Whip Frangrance-Free is on the left (note the foamy whipped texture) and on the right is Olay Total Effects Whip SPF25 (opaque creamy consistency.) It's really just a matter of personal preference– you can't go wrong with either one!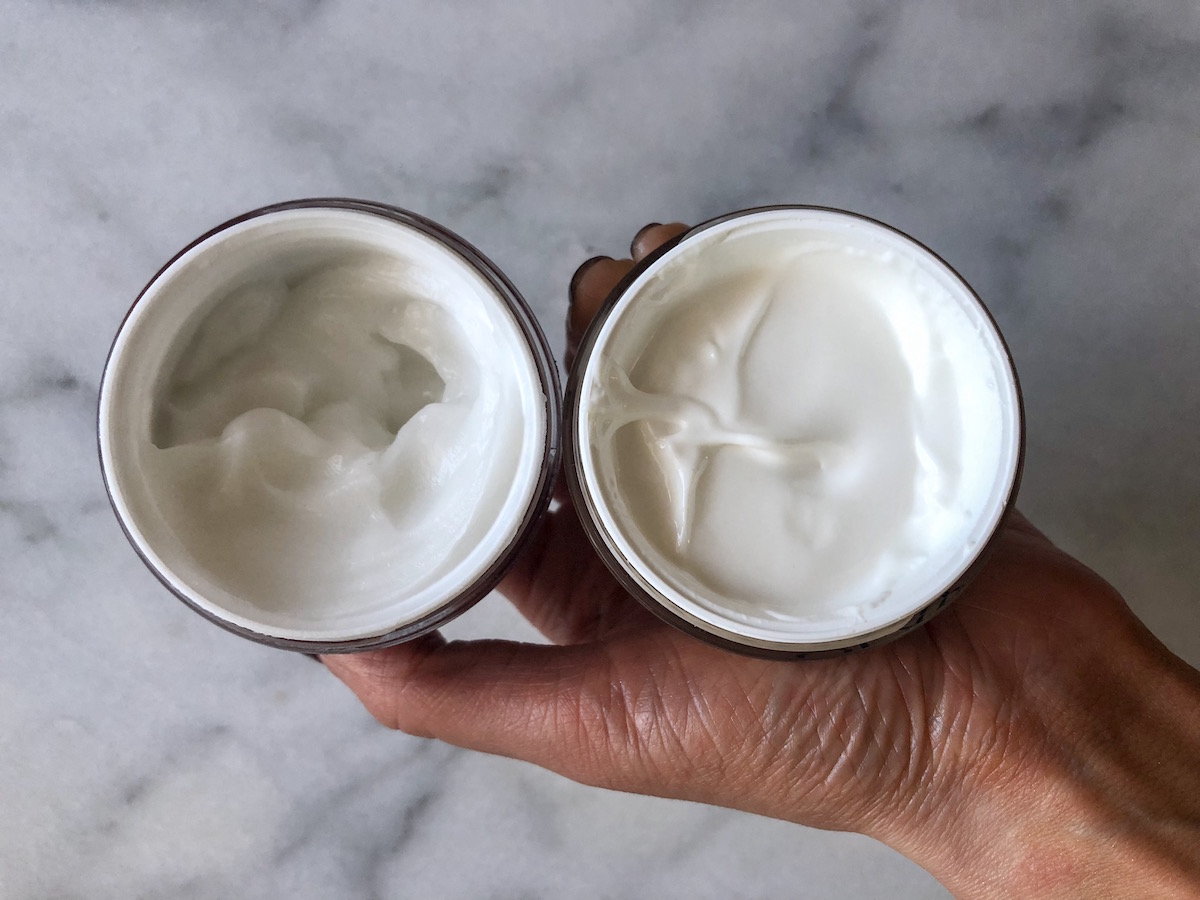 Have I convinced you to check out the Olay Regenerist line yet? Hah! If you're looking for a trustworthy everyday moisturizer with an affordable price tag these are 100% worth considering. Head to Walgreens to get you a cream packed with ingredients that fight signs of aging, a ton of hydration, a finish that's smooth and matte– all fragrance free! Talk about the ultimate cherry on top
This is a sponsored conversation written by me on behalf of Olay. The opinions and text are all mine.
- Katie