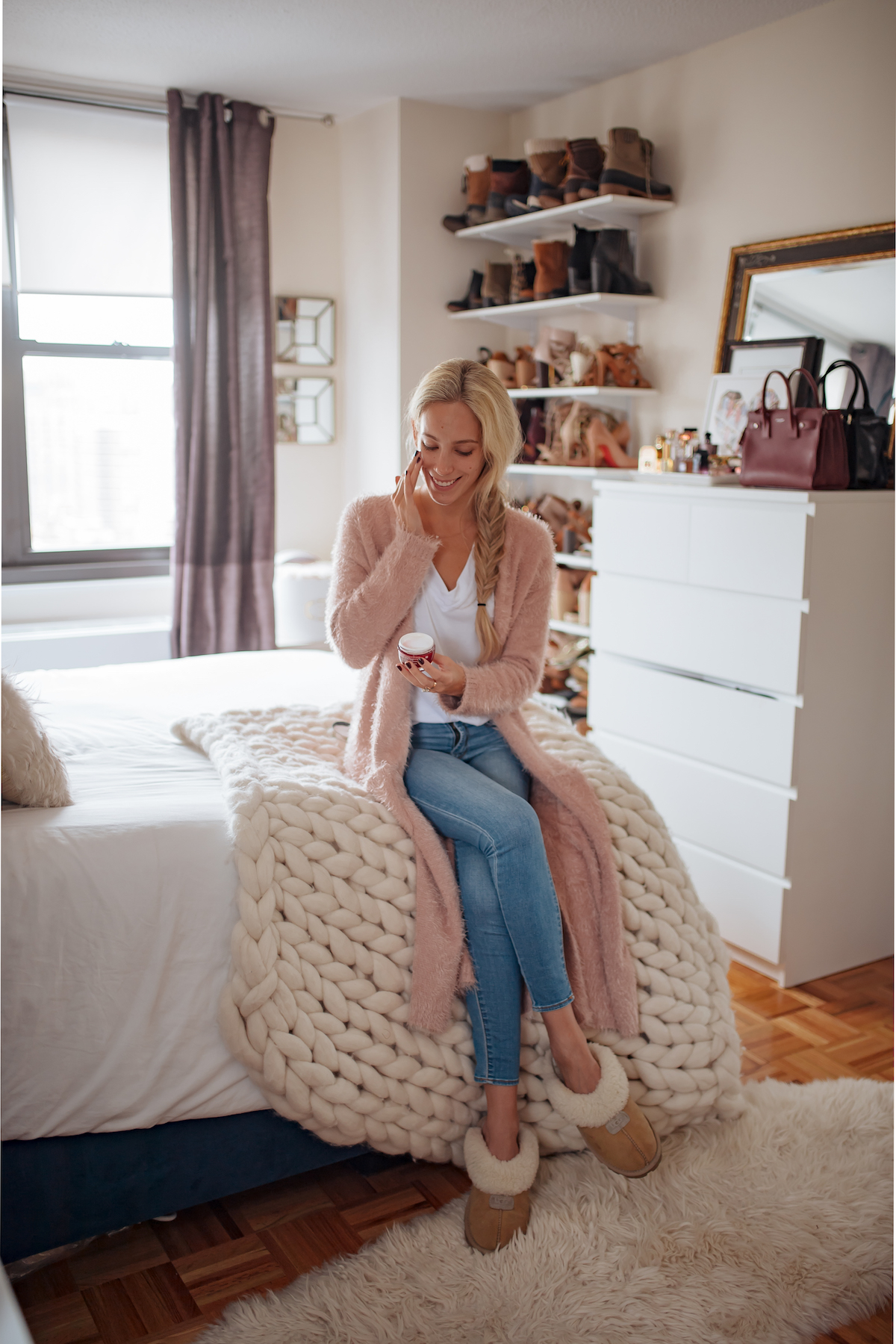 Happy Friday, my friends! It's been a minute since I last talked skincare here on the blog so this update is very much overdue. I'm always getting asked what are my holy grail products and it may surprise you to hear that the list is quite short! I genuinely love trying new things so I very rarely re-purchase and finish a product more than once. For me to repeat a serum, moisturizer, etc. it has to be absolutely outstanding and give me results. I'm working on a larger post about all the skincare products I've finished in the last year, but in the meantime I wanted to give a little love to the affordable skincare brand that I've found myself going back to again and again: Olay.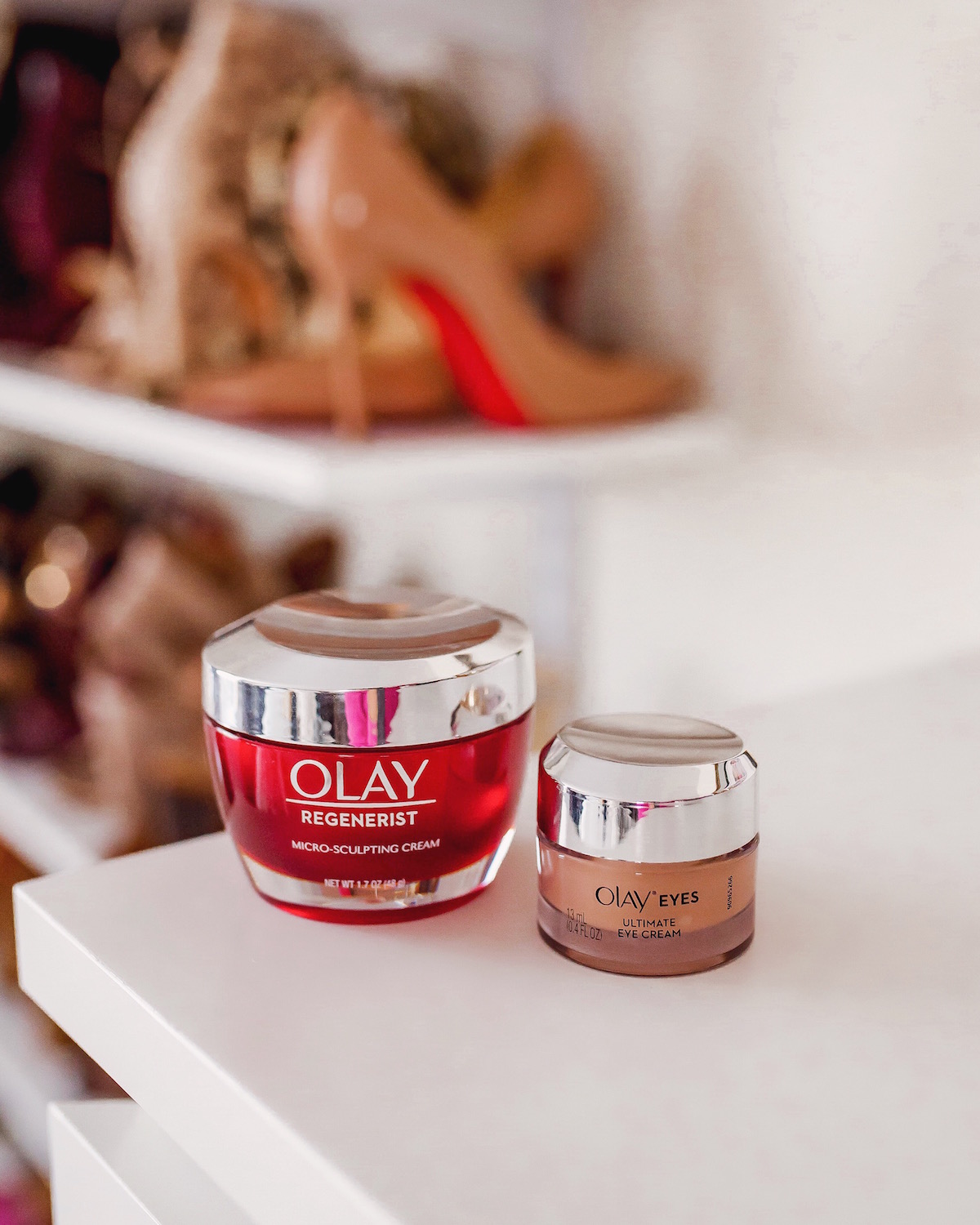 I've talked about Olay products many times (still obsessed with these cleansing wipes I reviewed last year!), so when they asked me if I wanted to participate in a skincare challenge of course I said YES. I kicked off my Olay 28 Day Challenge back in August and the timing could not have been more perfect because my parched skin always needs extra TLC during the warmer months. For 28 days I exclusively used the Olay Regenerist Micro Sculpting Cream as my moisturizer (it has SPF!) & Ultimate Eye Cream 2x daily in my morning & night routines. My skin is very easily prone to eczema and dryness so knowing I had a "challenge" to complete really forced me to focus that much more on keeping my skin hydrated and healthy.
OLAY 28 DAY CHALLENGE DAY 1
So first let's talk about the Olay Regenerist Micro Sculpting Cream. I actually reviewed it in a post last summer and as expected my skin could not get enough of the vitamin-packed and moisturizing formula. I've tried many face creams and this is one of the rare ones I've found that is so rich and creamy, yet feels weightless on the skin. Some of the key ingredients include hyaluronic acid, peptides, vitamin B3 and Carob Seed Extract to boost collagen production, skin cell repair and regeneration, plus provide ample amounts of hydration aka alllll the anti-aging benefits. Moisturizer is always the last step in my skincare routine and even after Day 1 of the challenge I noticed my skin felt very hydrated and glowy. Like the perfect canvas before putting on any makeup.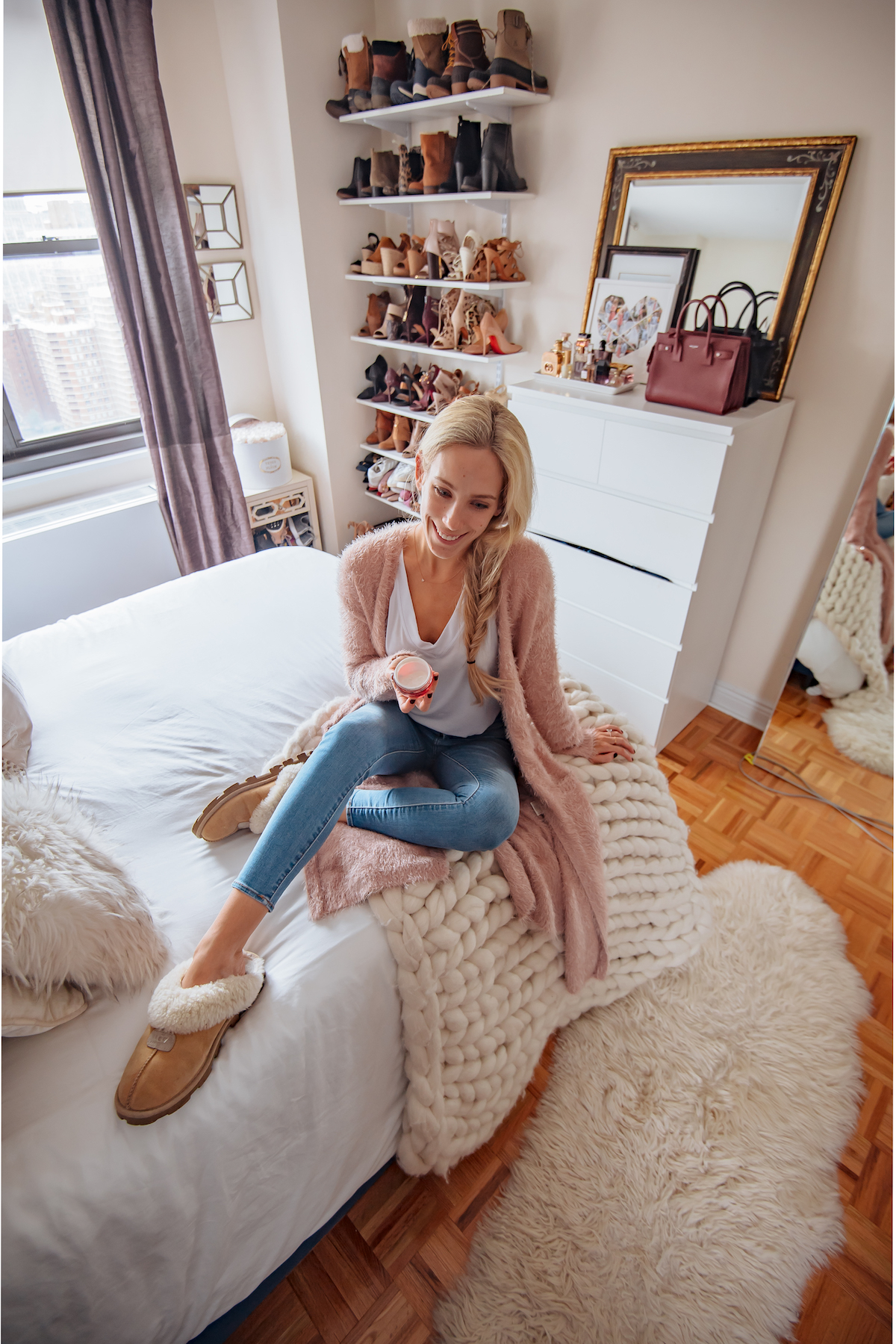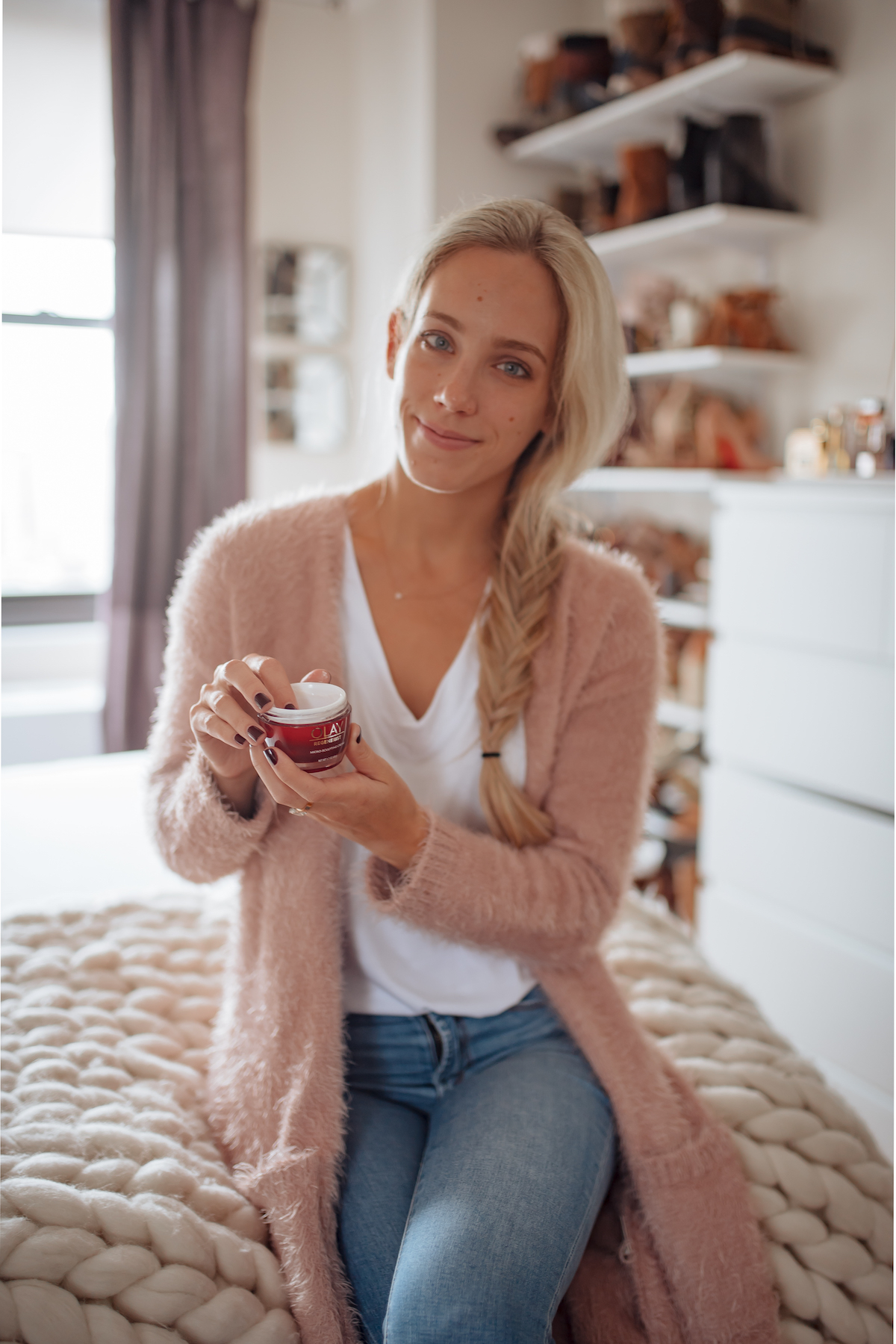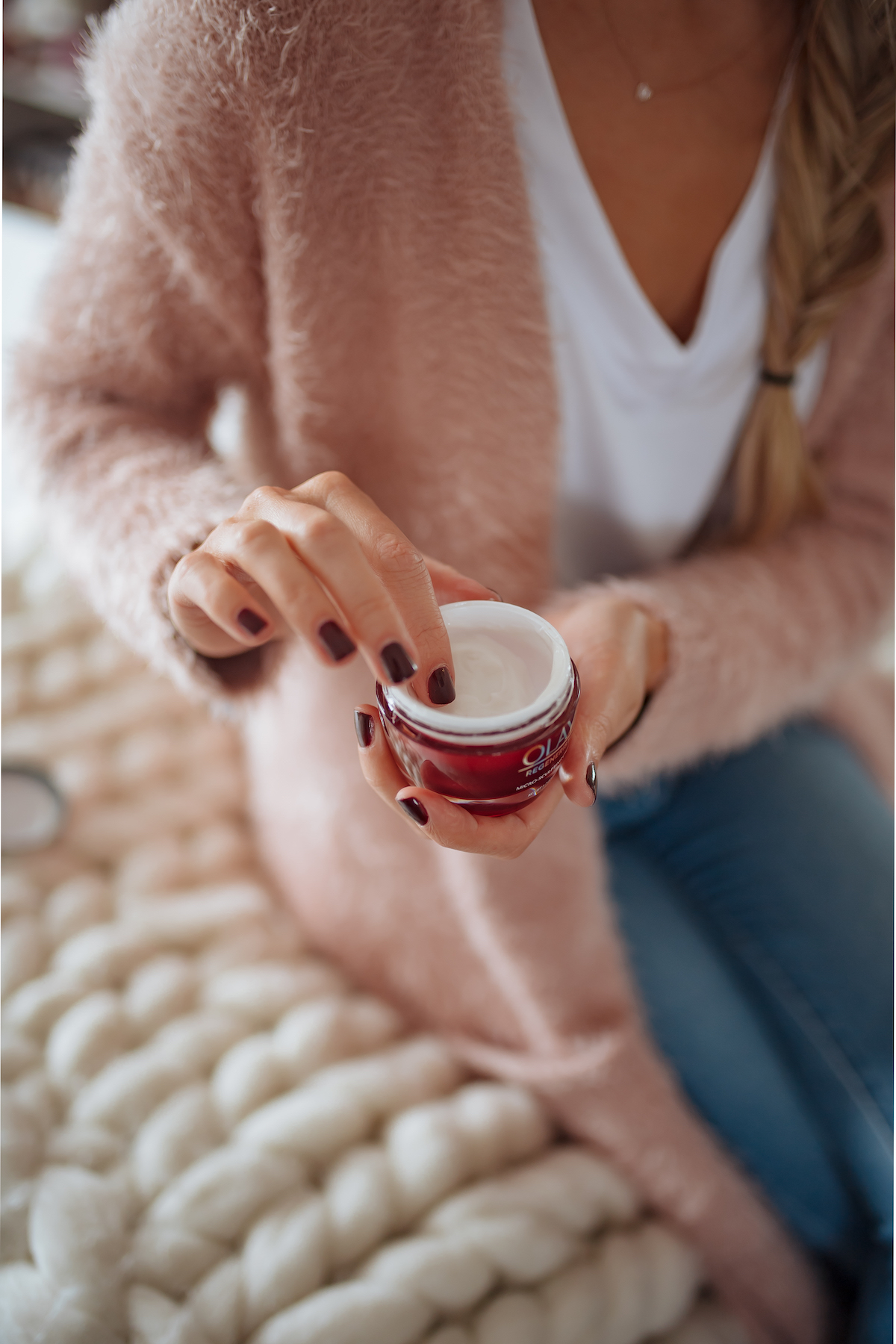 After having such a positive experience using the Regenerist Micro Sculpting Cream, I was really excited to try the Olay Ultimate Eye Cream. Similar the moisturizer, the formula of the eye cream contains a powerful blend of vitamins and peptides to hydrate, smooth and protect the health of the under eye area. One of the aspects I love most about this eye cream is how it also acts as a color corrector! It's slightly tinted so even after applying the cream for the first time I noticed my dark circles were less visible and the puffiness I get under my eyes was reduced. I don't like wearing a lot of makeup so any skincare product that helps cut the down the number of cosmetics I need to use is EVERYTHING.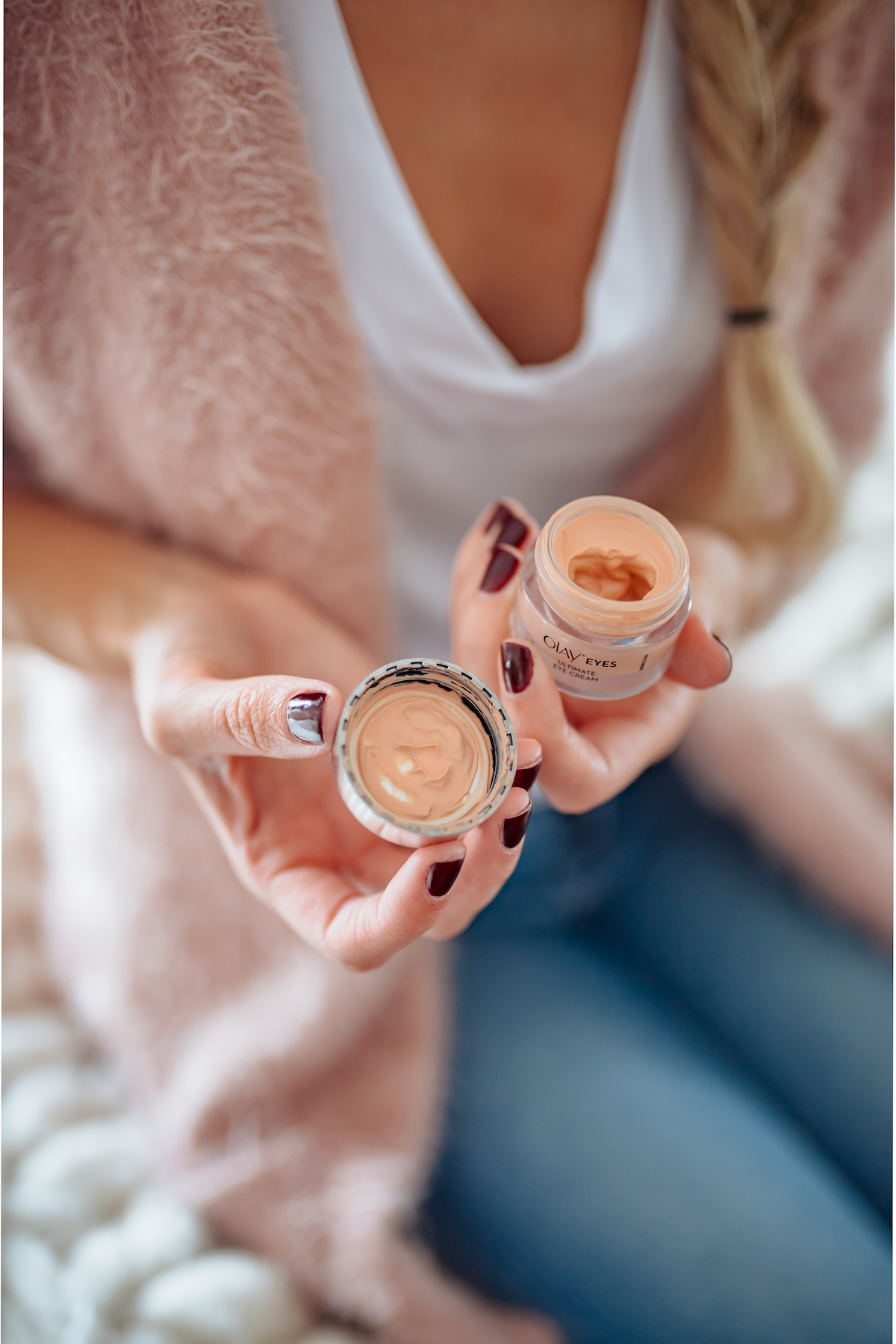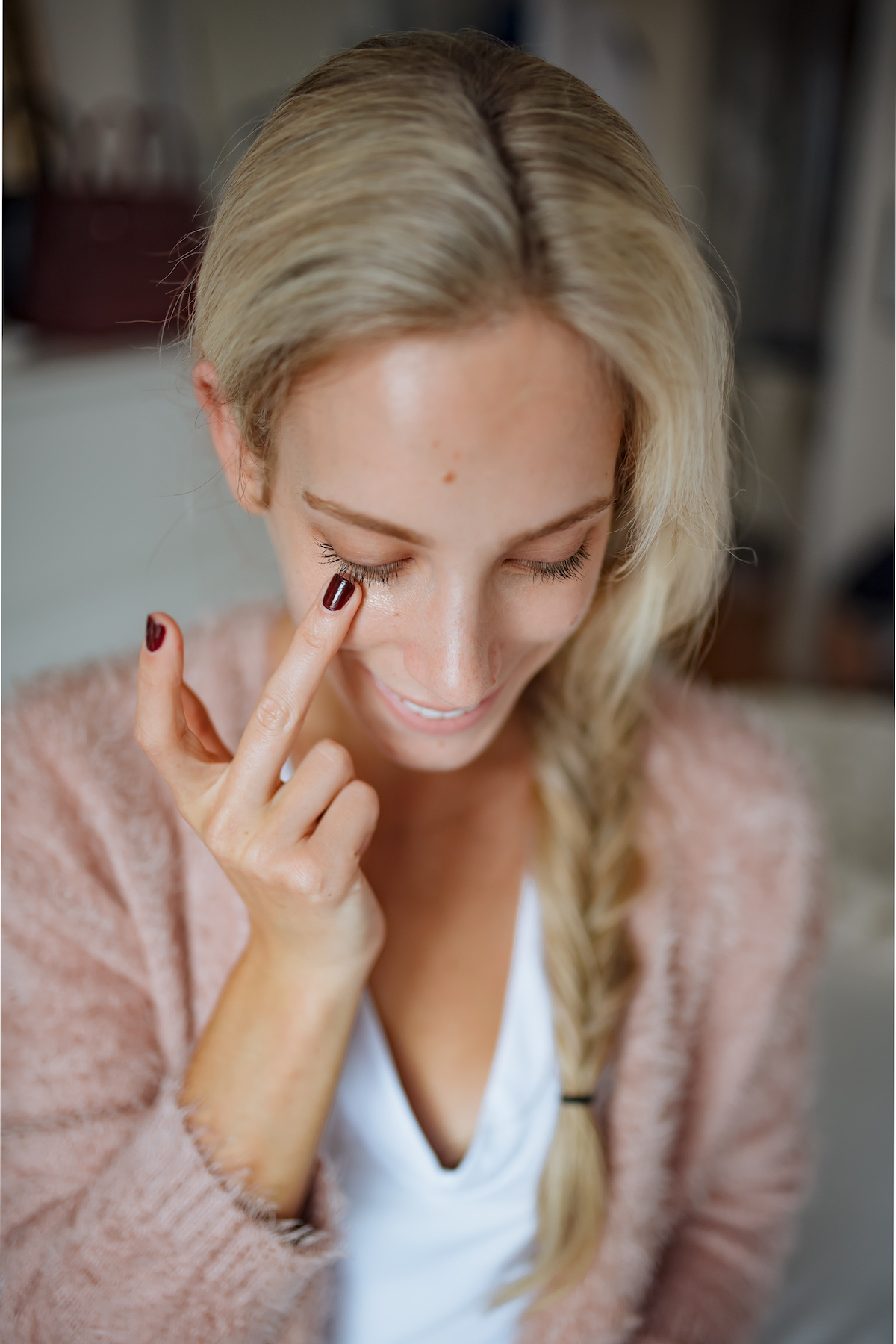 OLAY 28 DAY CHALLENGE DAY 14
Fast forward two weeks later and my skin looks and feels great! To add to the immediate hydration and "glowy-ness" I experienced on Day 1 of the challenge, I've also noticed the texture of my skin, particularly on forehead is much smoother thanks to the Regenerist Micro-Sculpting Cream. My forehead is the one area of my face where I'll sometimes get little bumps or dry patches and I'm not seeing any. I also haven't had to use as much foundation or concealer thanks to the added tint in the Ultimate Eye Cream.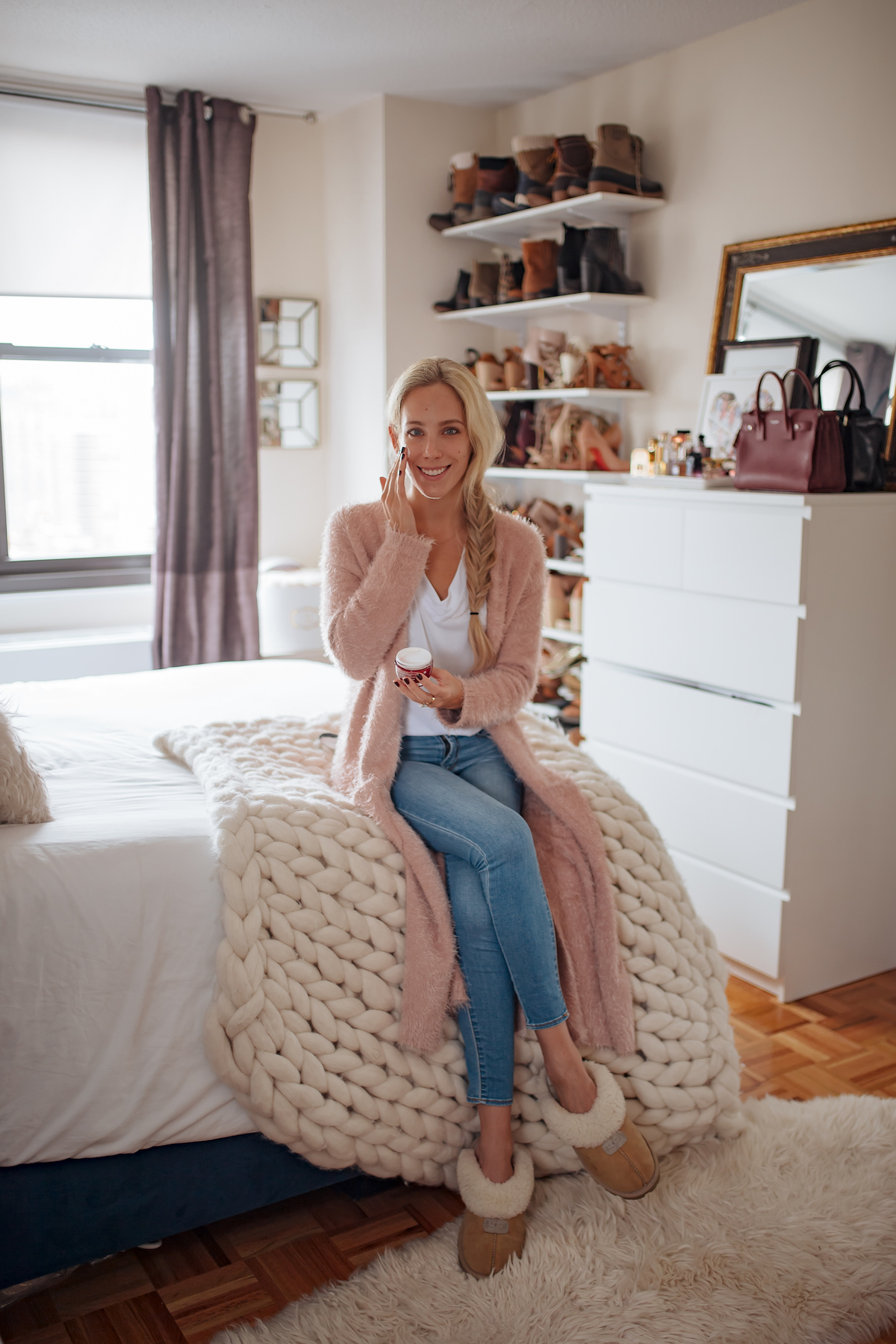 I'll admit that I was a little sad when I finished the 28 Day Challenge last week! It was really refreshing using the same few creams for an extended period of time and getting to track my results. Since I constantly try new products, it's rare for me to study ones as in-depth as I did with these, but I had a lot of fun and based on my experience I can't recommend both enough.
I love how so many of the same anti-aging ingredients touted by high-end skincare products can also be found in the Olay Regenerist line– I guess it's no surprise that Olay claims 17 jars of the Regenerist Micro Sculpting Cream are sold every minute! I'm a bit of a skincare snob and out of all the drugstore brands I've tried Olay is one of the few that I genuinely love and trust. If you're interested in trying these for yourself, you can find both the Olay Regenerist Micro Sculpting Cream and Ultimate Eye Cream at your local CVS for just $24.99. Such a steal right?
This is a sponsored conversation written by me on behalf of Olay. The opinions and text are all mine.
- Katie