Happy second day of spring my friends! FINALLY right? Unfortunately for those of us in the northeast it doesn't feel like the cold weather is going anywhere, but at least we can officially say winter O V E R. With that in mind I hope you guys will excuse me pretending I'm still in Charleston for a few more posts. I mean it's just so dang pretty 😛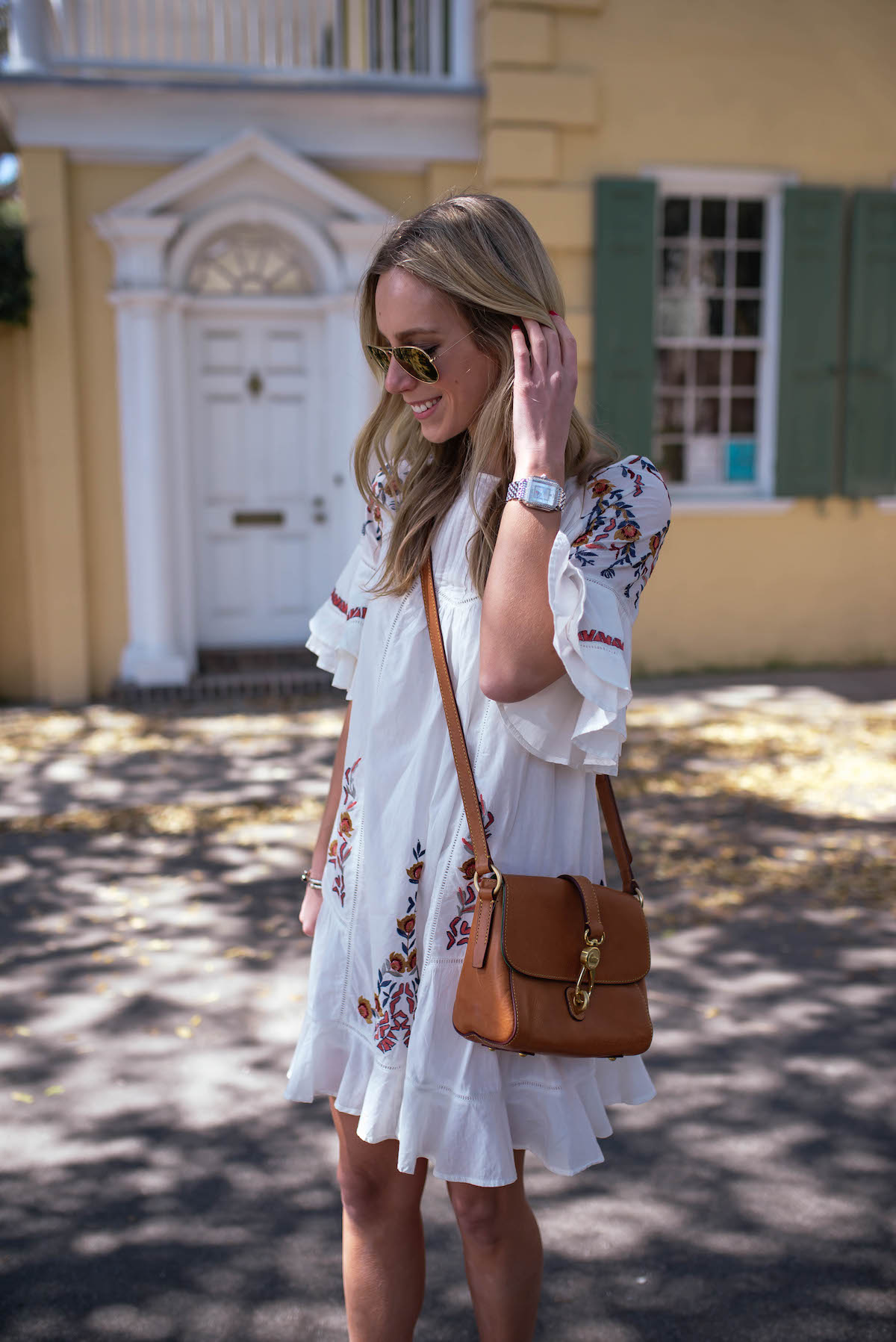 Alright so let's talk handbags! I'm sure you guys have noticed me with the same rotation of bags over and again. I love accessories and purses as much as the next girl, but living in a small space I really try and keep my collection edited to just essentials. I'd rather have a few quality classic bags that I can repeatedly style, than an overload of cheap trendy ones that I won't be able to use on a regular basis.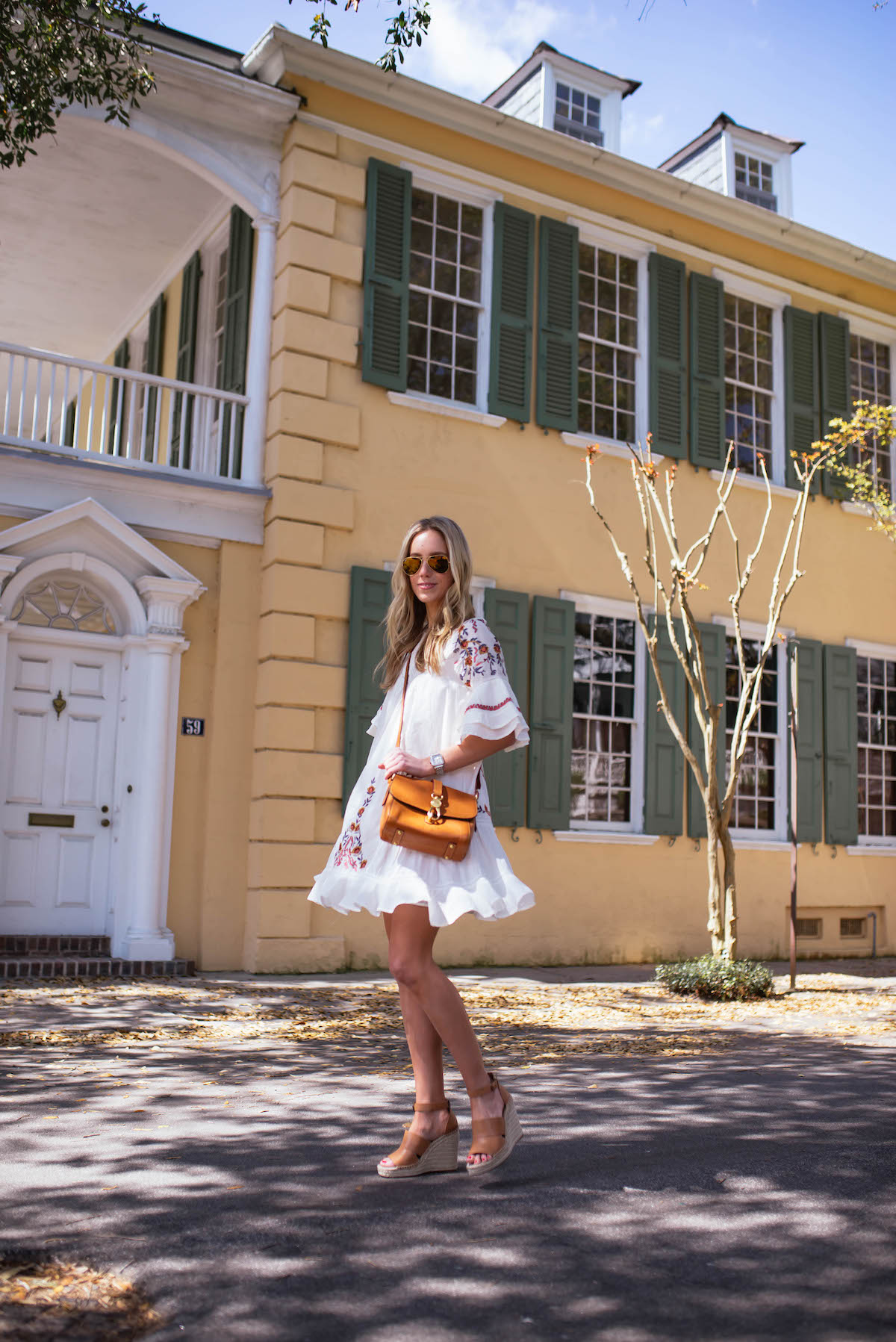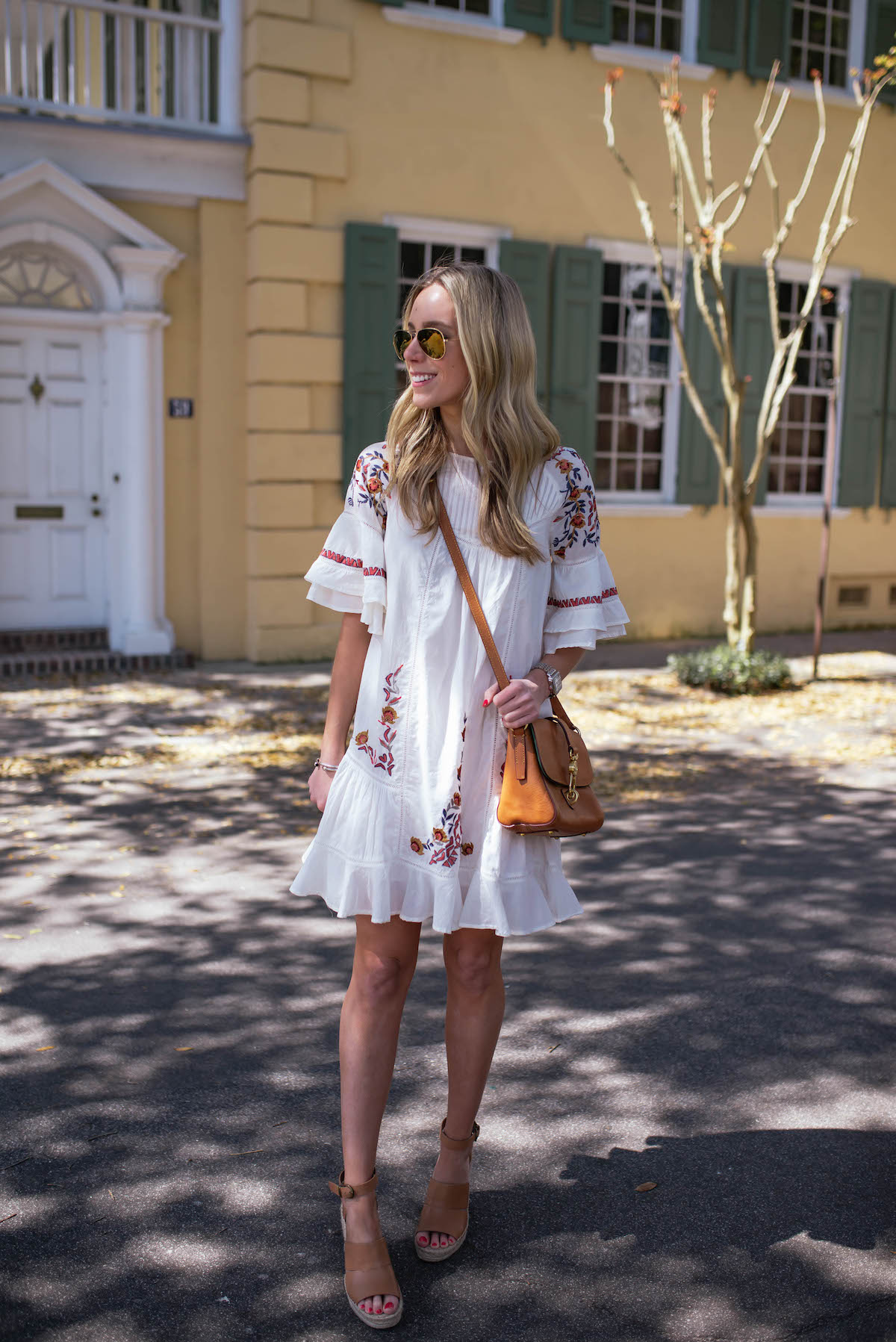 Which brings me to Dooney & Bourke! I still remember my first purse. My grandma got me a bright pink D&B logo print zip shoulder bag my freshman year of high school and I thought I was just the coolest thing ever. It fit my Nokia cell phone, house keys, school ID, debit card and a chapstick– pretty much all the necessary essentials of a 14 year old. Those were the days! I just remember everyone being obsessed with labels and logo prints. Like, the more obvious the designer brand was: THE BETTER. While teenage me loved the logos-on-everything trend, the grownup in me would much rather purchase a timeless handbag that doesn't necessarily shout the name of the brand at first glance.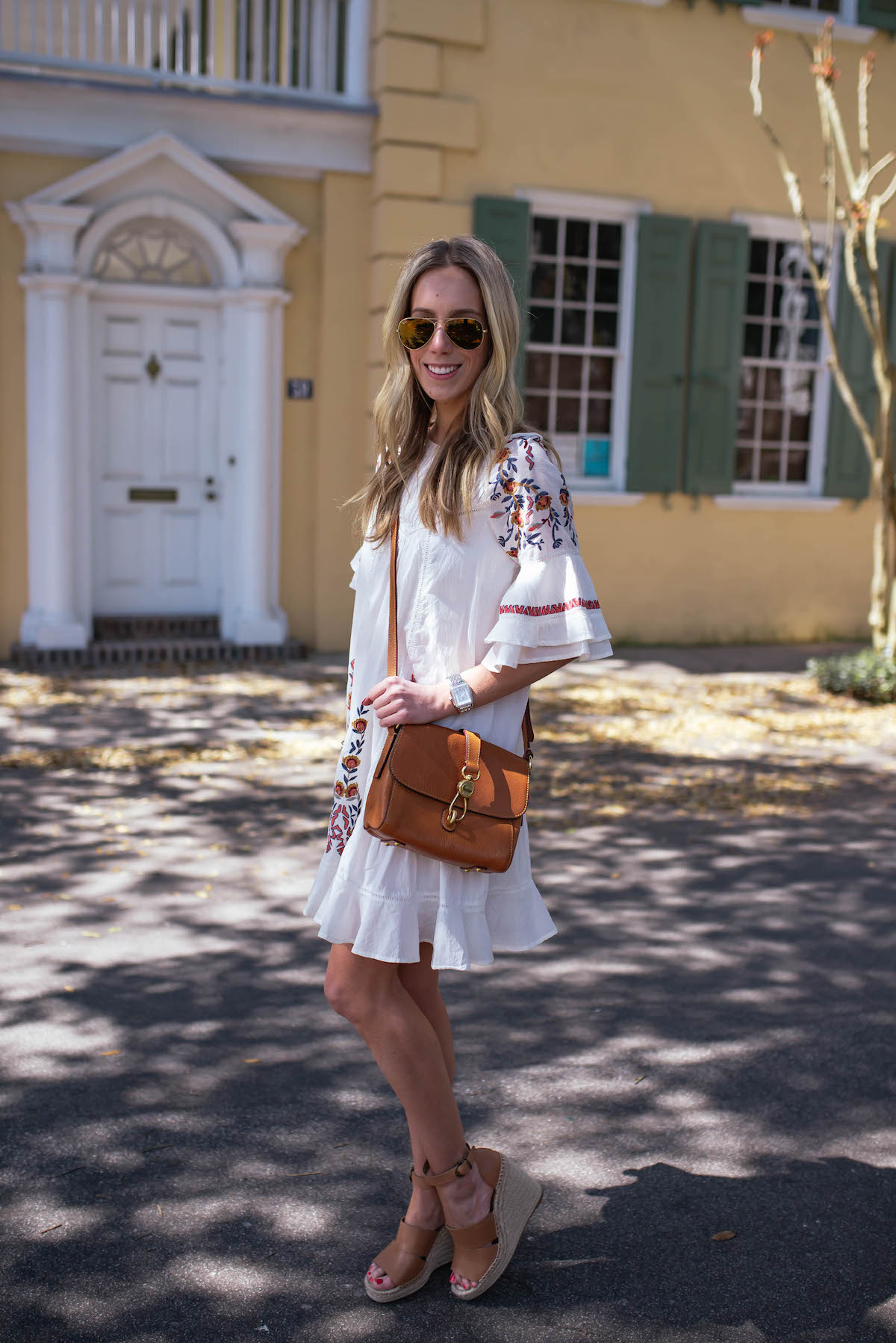 Dooney & Bourke Florentine Small Ashley Messenger Bag | Free People Dress | Wedge Sandals | Michele Watch | Aviators
Would you believe that both of the bags you see here are Dooney & Bourke? I've been using the large Amelie shoulder bag and small Ashley messenger bag from the Dooney & Bourke Florentine Collection over the last few weeks and I'm in love with the versatility and quality of both bags. The Ashley is the perfect travel bag because you can wear it as a crossbody. I bought it with me to Charleston and used it to hold the small things I'm always reaching for like my iPhone and wallet.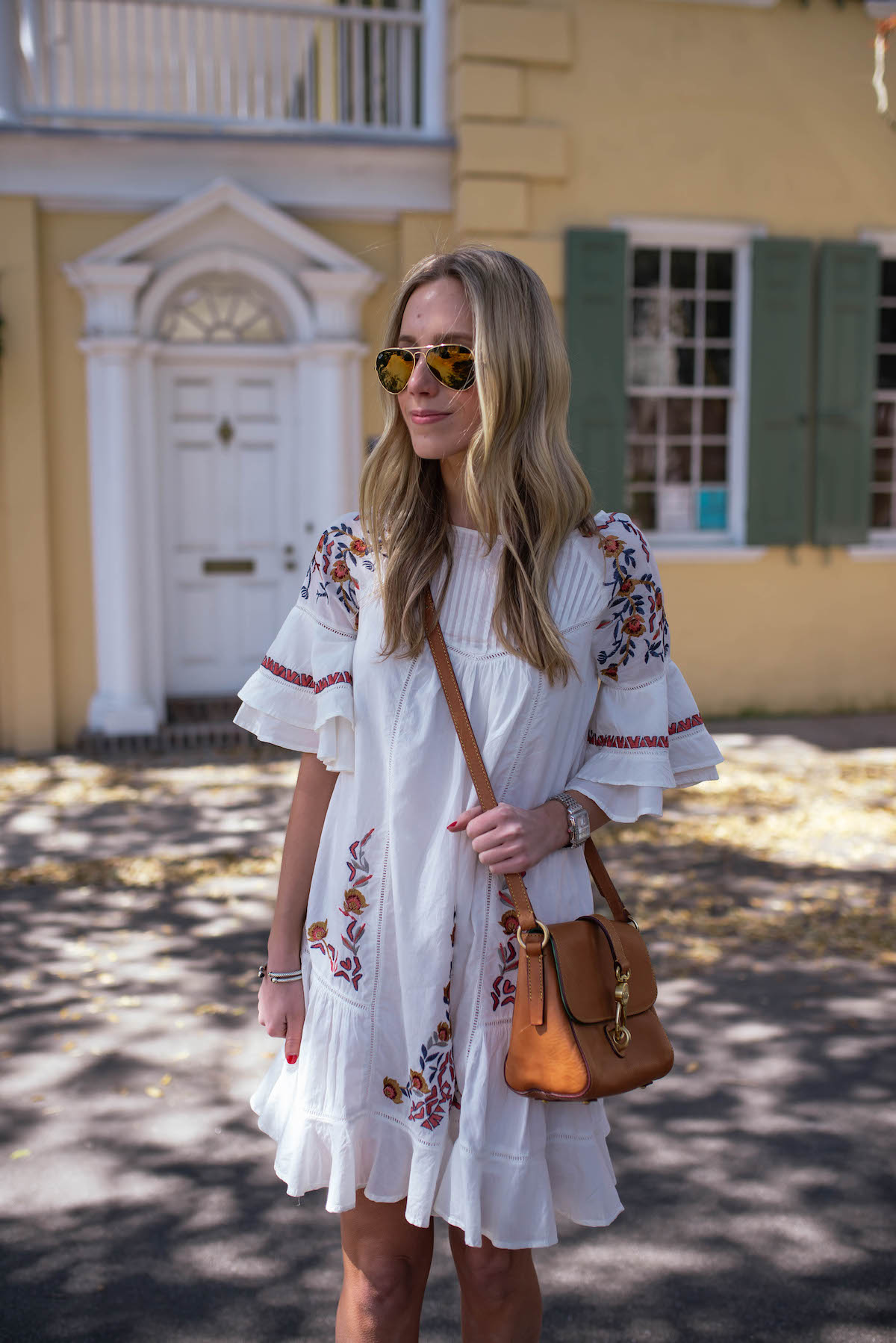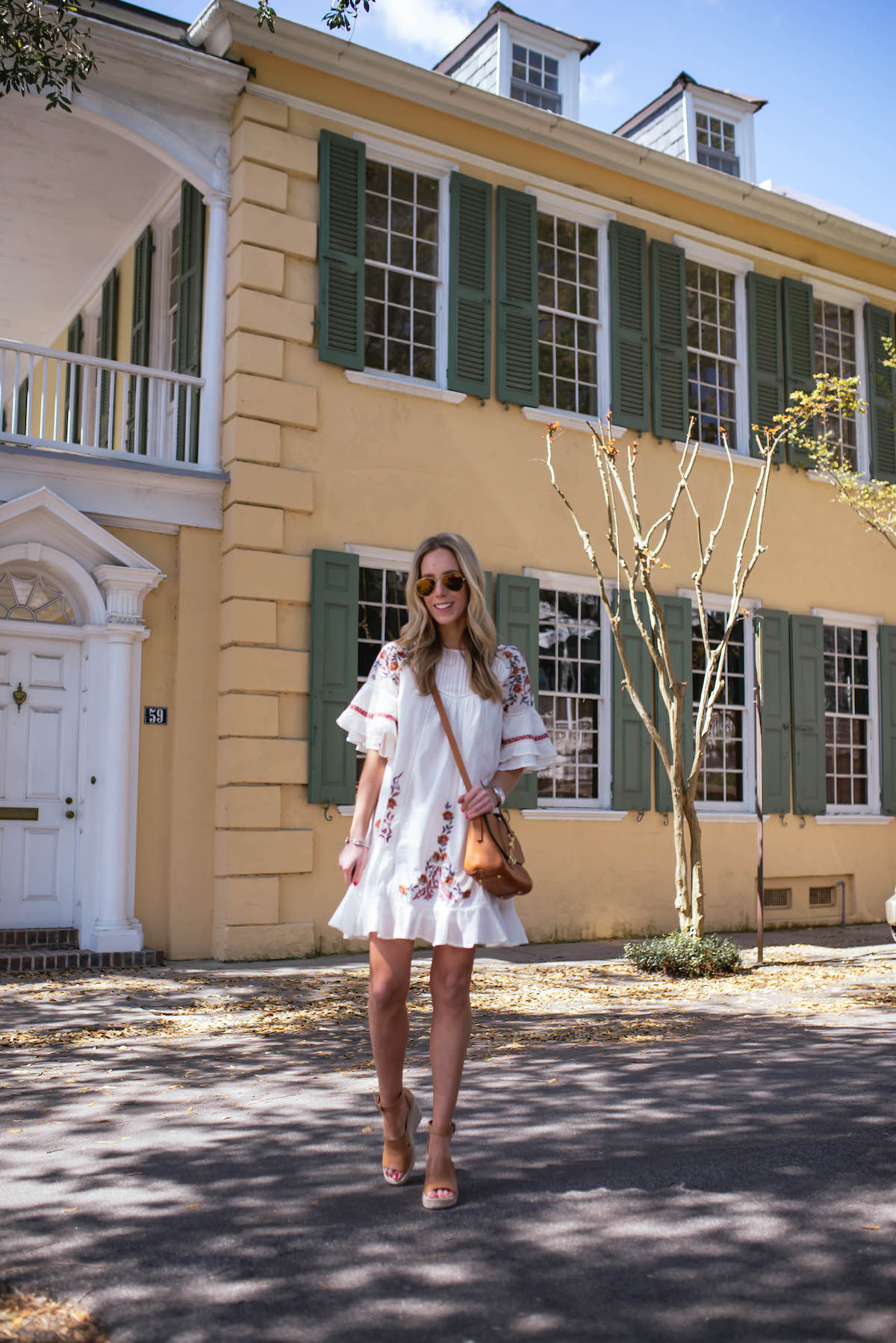 I'd highly recommend the Amelie if you're looking for a spacious everyday tote bag. It would be great for commuting back and forth to work because it can hold so much. I've been using it as my weekday bag for going to meetings and events– it can even fit an extra pair or shoes and my camera!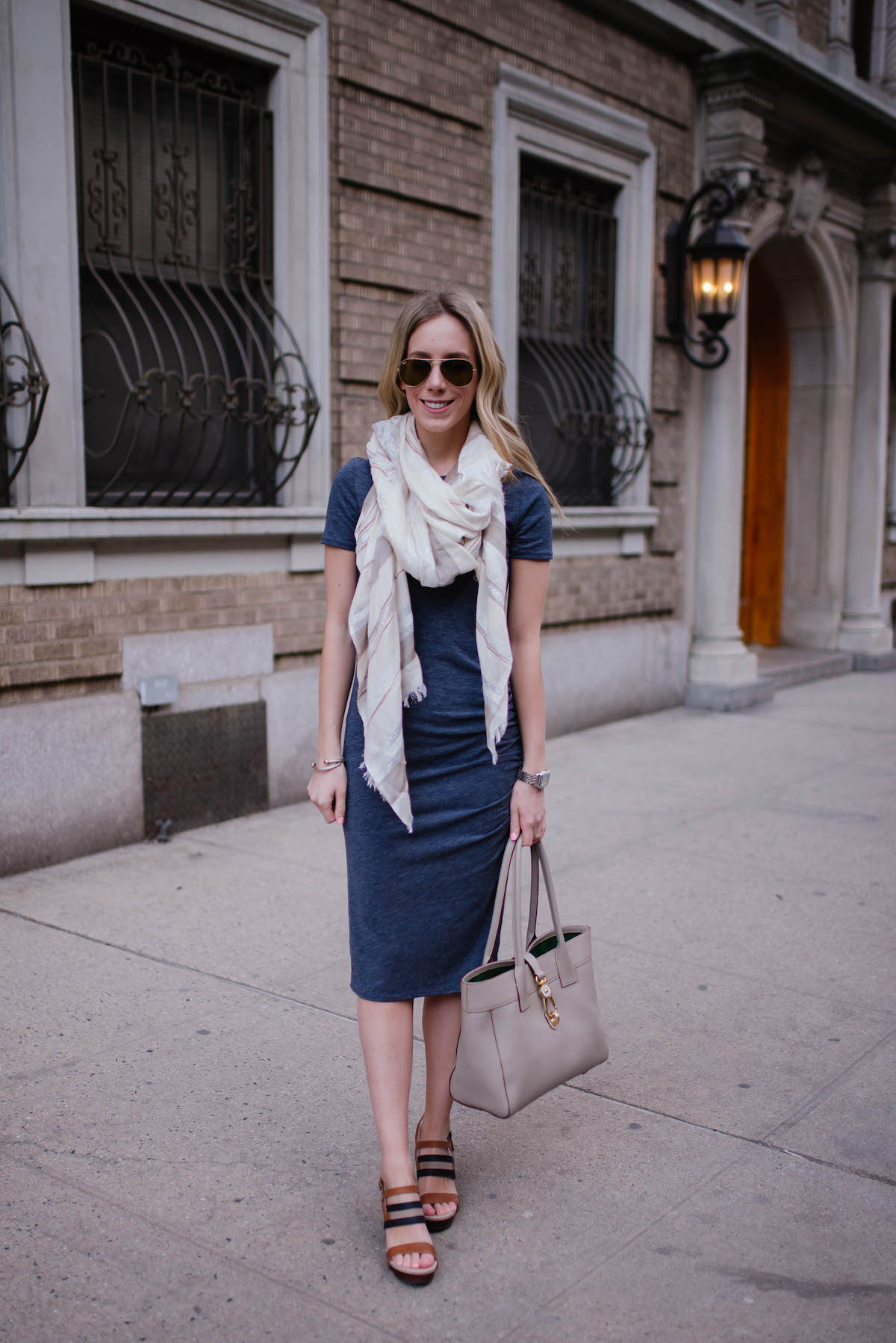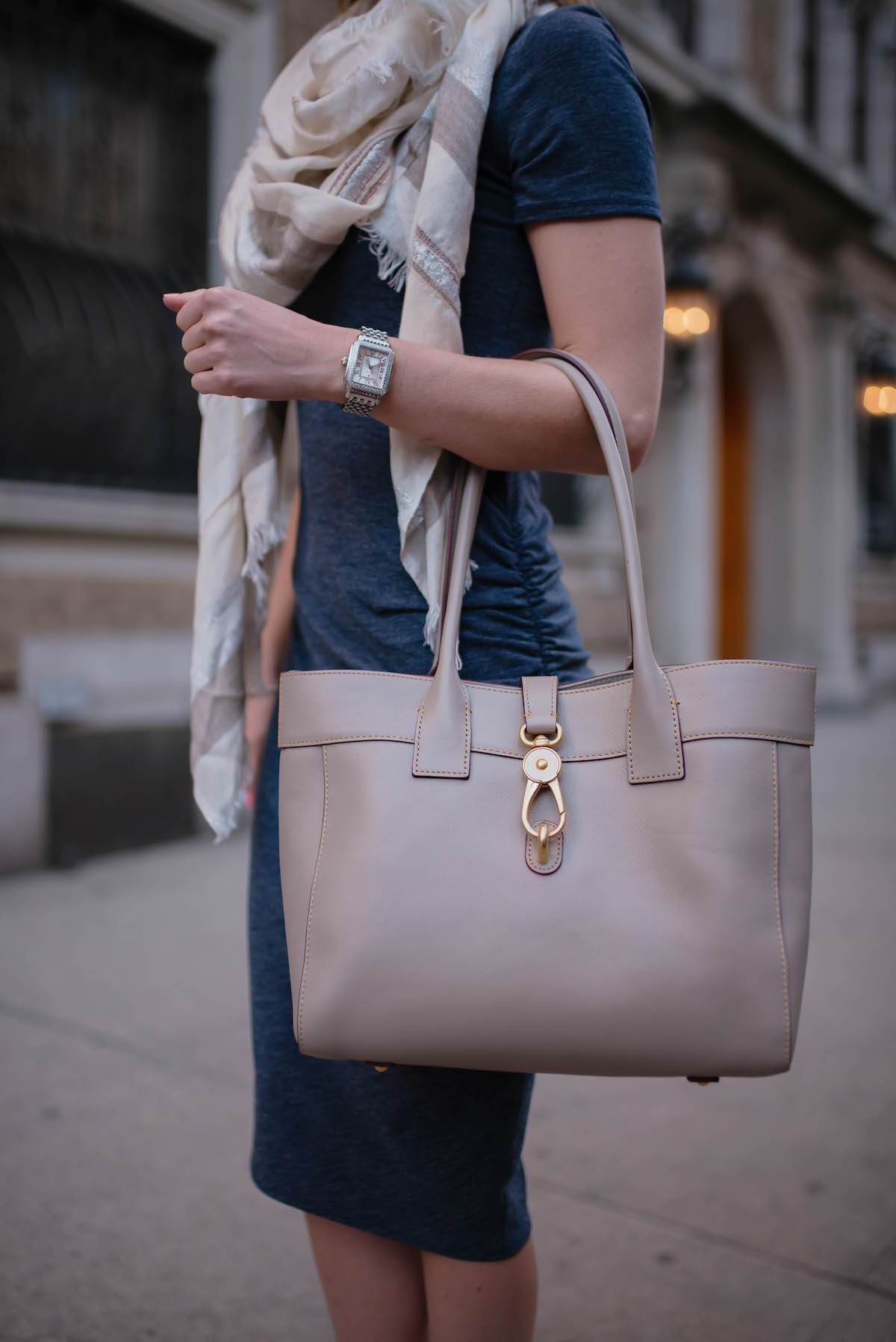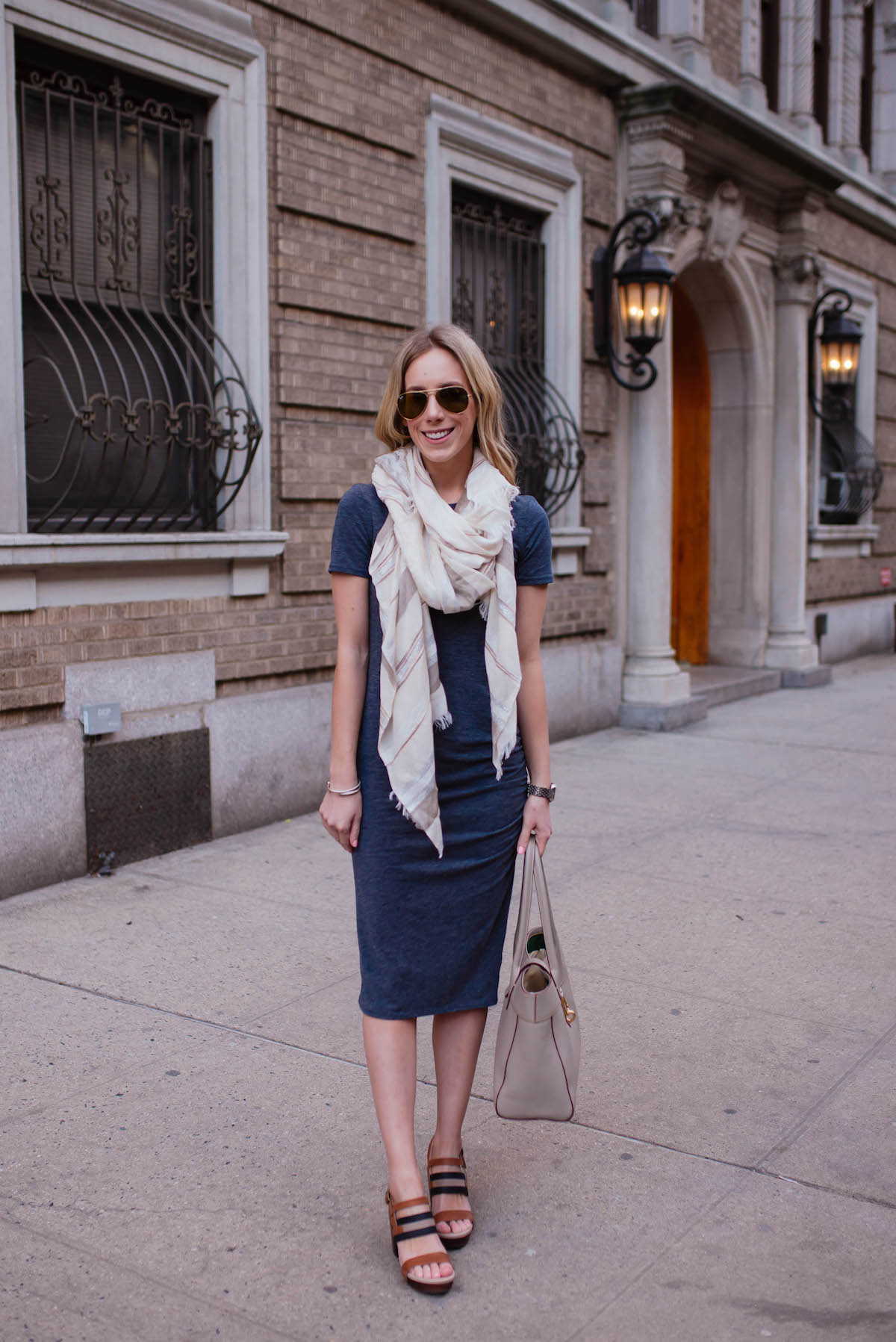 Dooney & Bourke Florentine Large Amelie Shoulder Bag | Knit Dress | Scarf | Jambu Sandals c/o | Michele Watch | Aviators
When you purchase a Dooney & Bourke bag you can always expect great quality and craftsmanship. Bags in the Florentine Collection are made with genuine Italian leather and brass hardware. I also love equestrian vibe of the bags too. The big locks remind me of saddle!
Big thank you to Dooney & Bourke for sponsoring this post!
- Katie