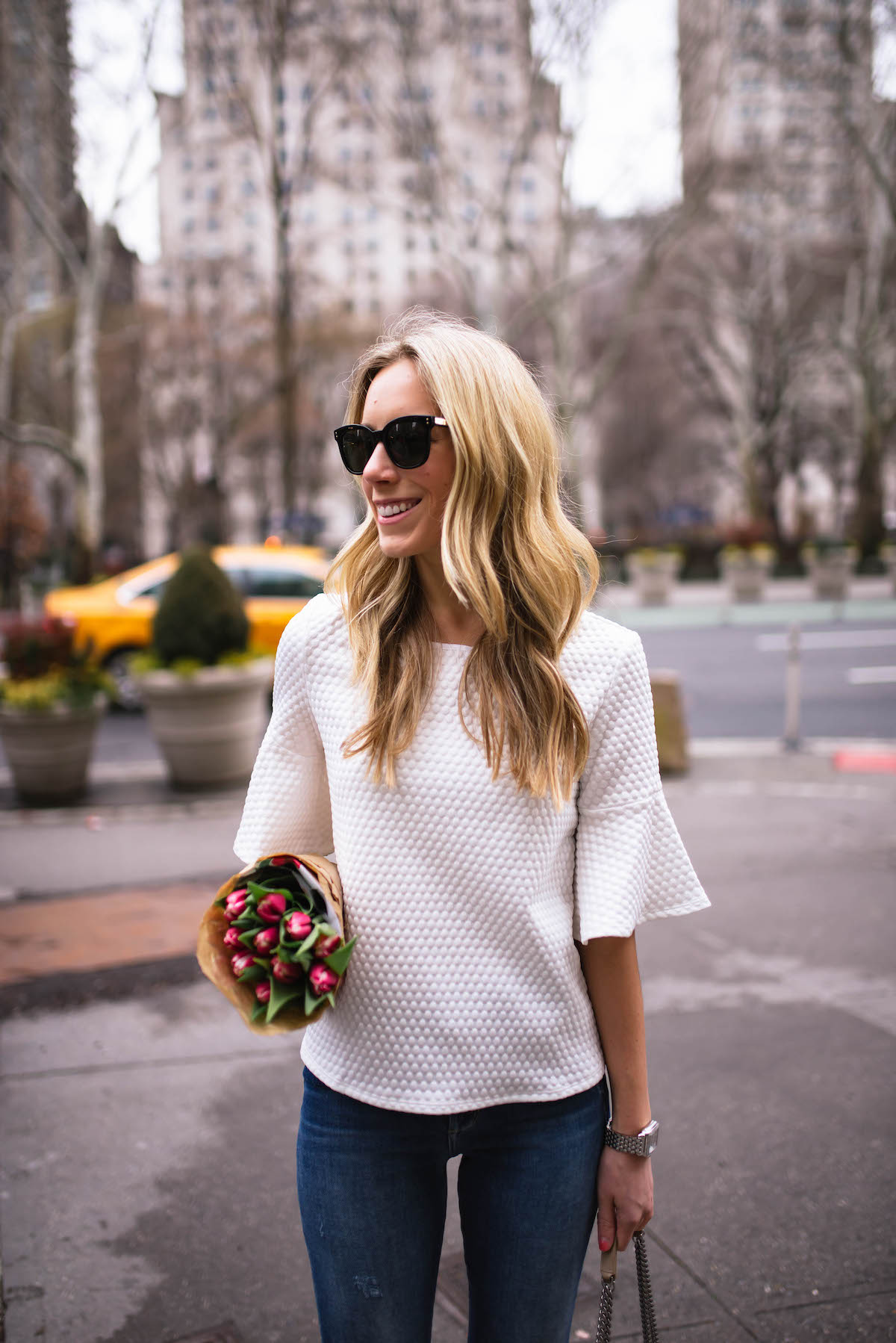 Can you believe that we got a little glimpse of spring over the weekend? Yes, I actually was able to take my coat off outside! After living in New York for five years now I've come to expect teases like this from Mother Nature, but I'm not going not complain when there's a day it's actually enjoyable to walk around the park. How many more weeks until spring? Six?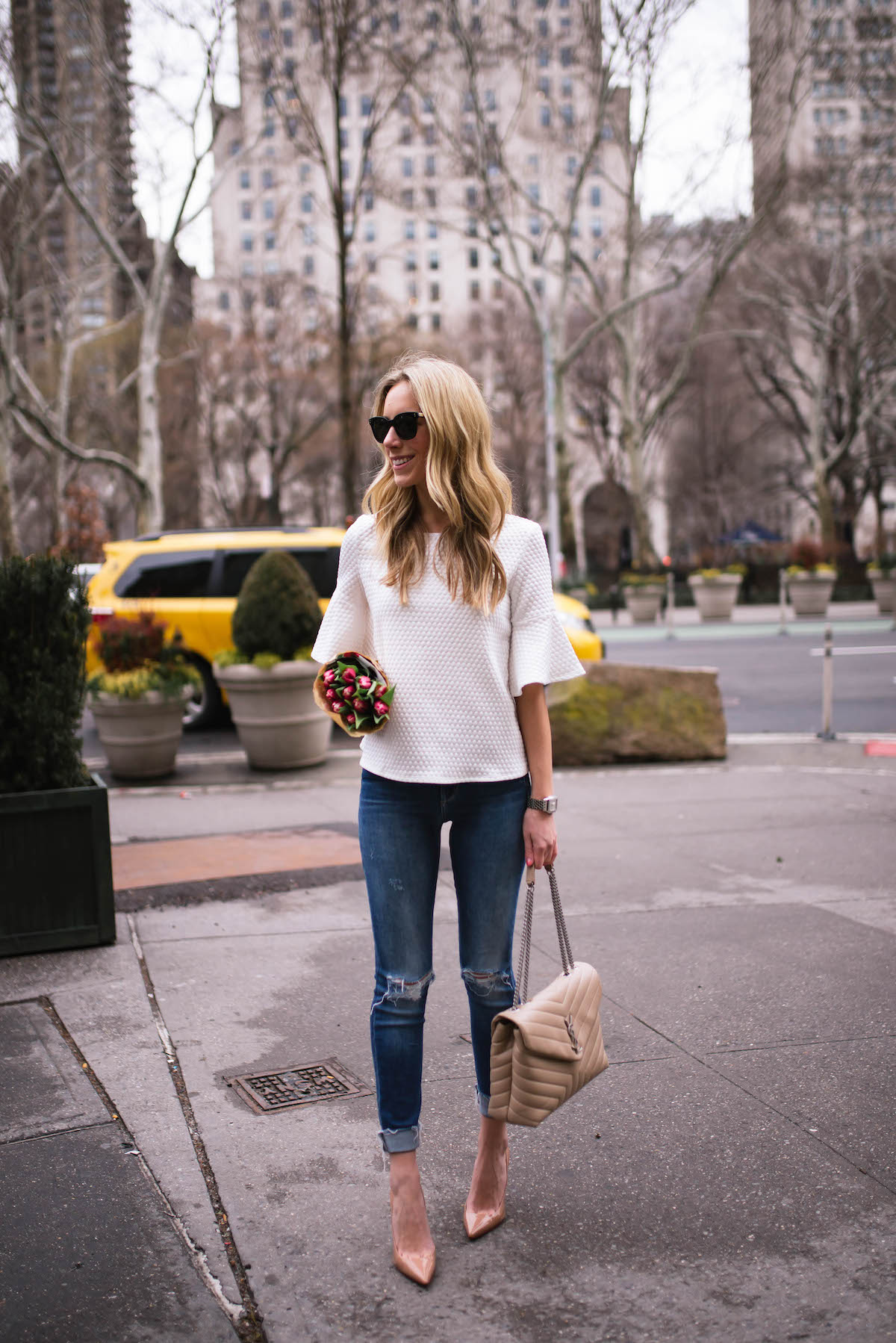 Bell Sleeve Top (under $70!) | Distressed Denim Jeans | Saint Laurent Bag | Christian Louboutin Pumps (here's a similar affordable style) | Michele Watch | Similar Sunglasses
The last few weekends have been particularly lazy and I'm starting to get the itch to head somewhere warmer. This time of year it's hard for us to travel because of Nick's work schedule, however I'm hoping we'll be able to get out of town soon. I'm starting to get embarrassed for myself at how many Netflix binges I've indulged in over the last few weeks…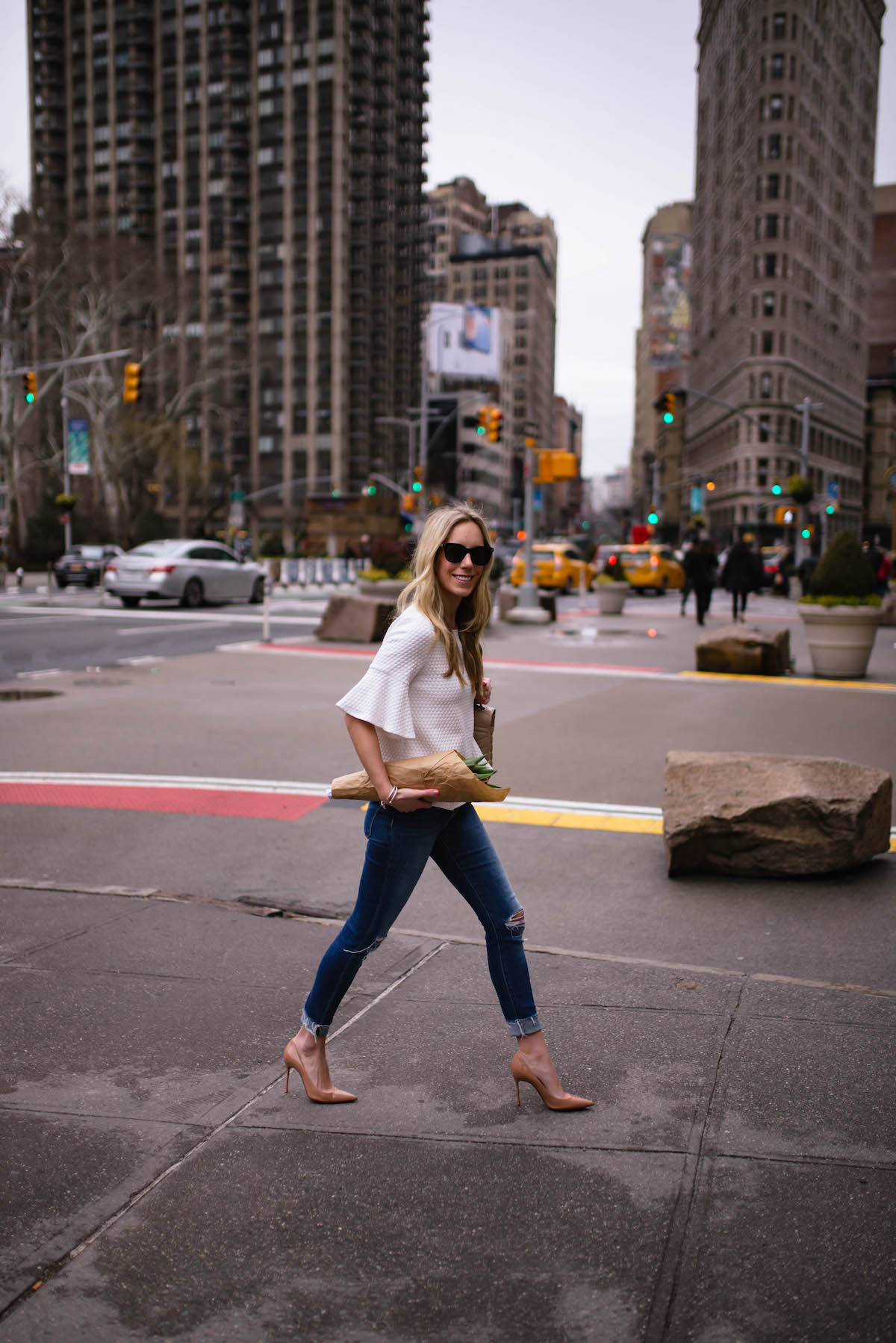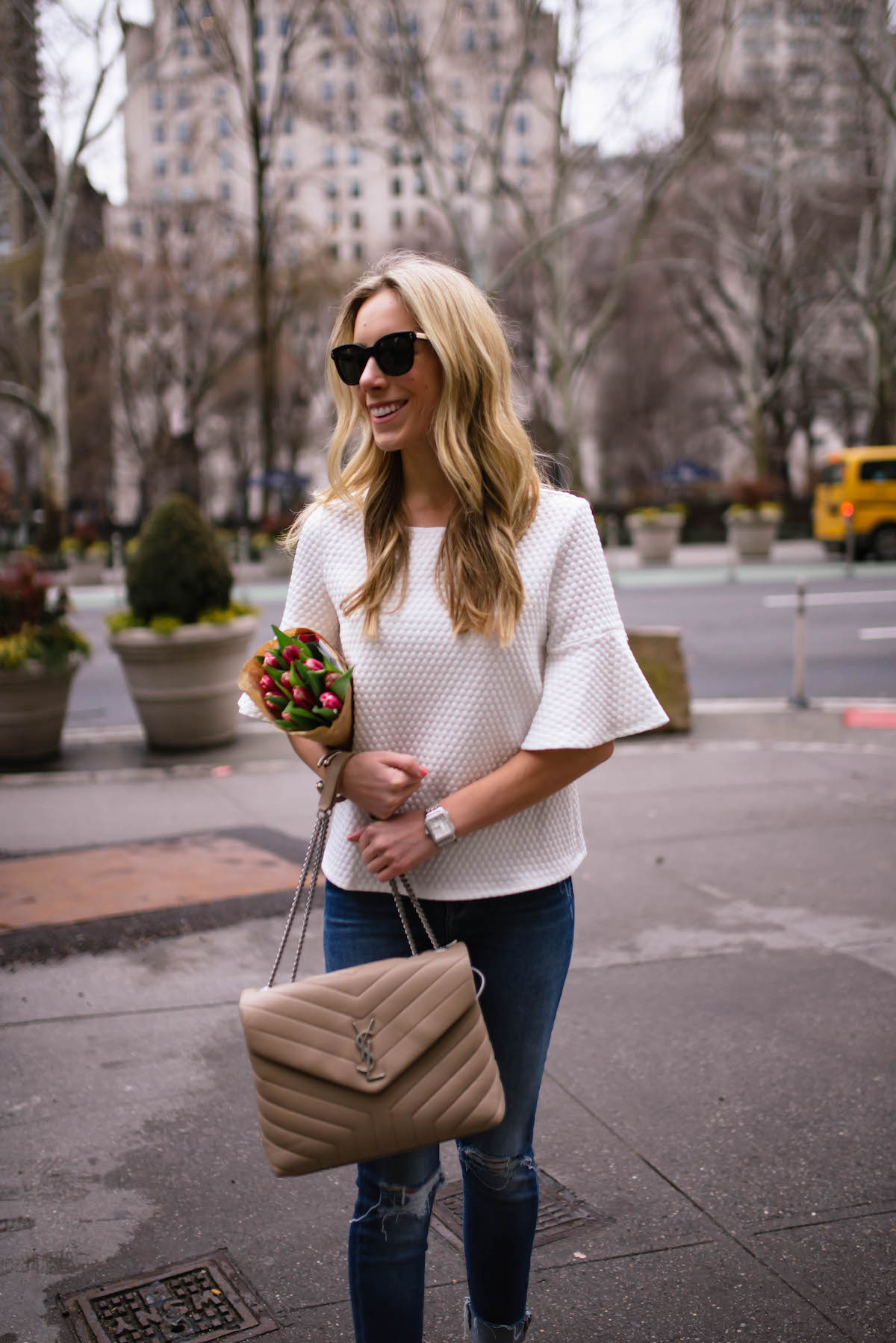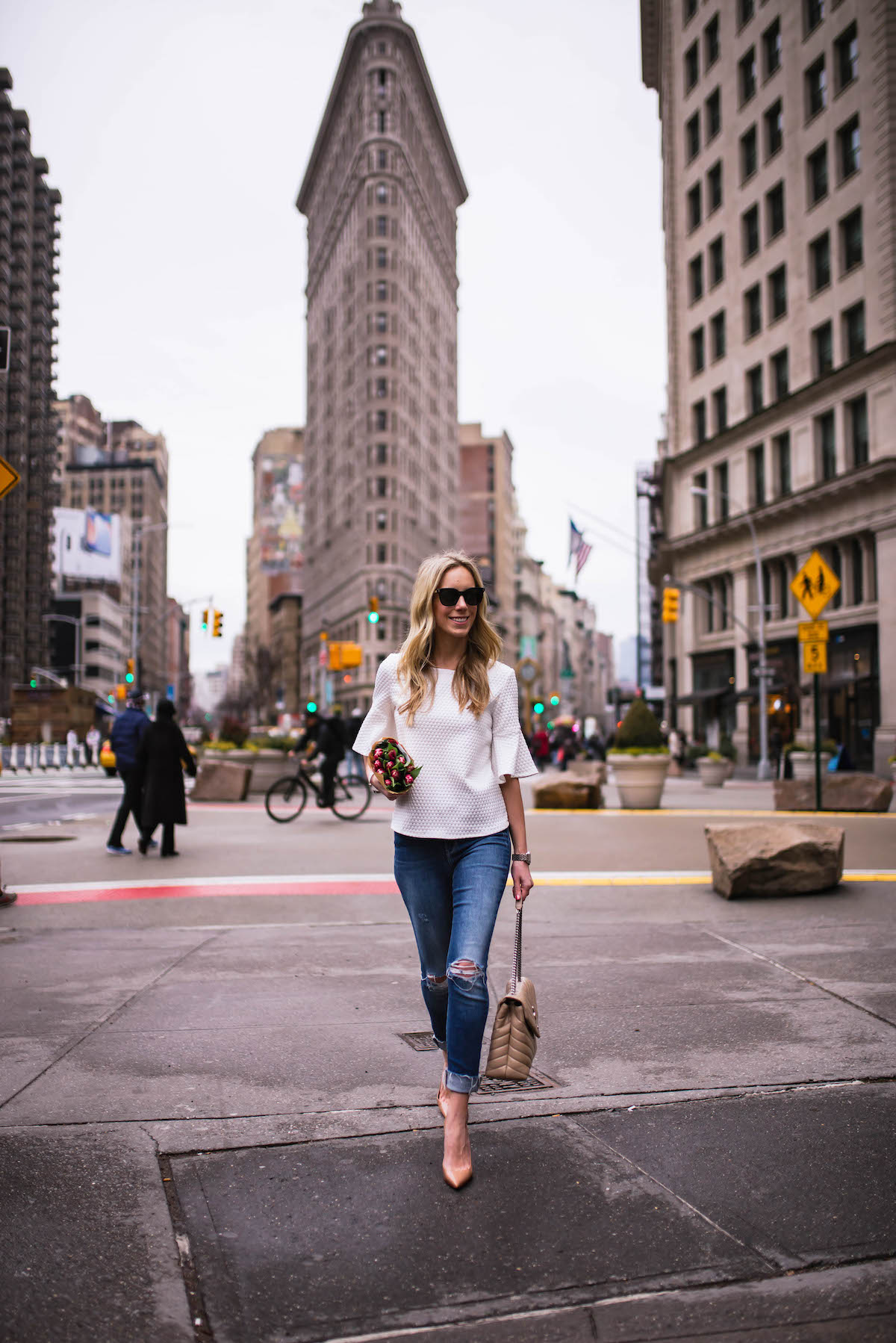 It felt so good getting out on Sunday wearing an outfit other than joggers and a sweatshirt (my uniform lately…) and I used the mild weather as an excuse to debut this knit bell sleeve top. This time of year is so awkward for shopping because most stores have transitioned to spring arrivals, so I love how this top is actually appropriate for the weather but still makes me excited for the warmer months ahead.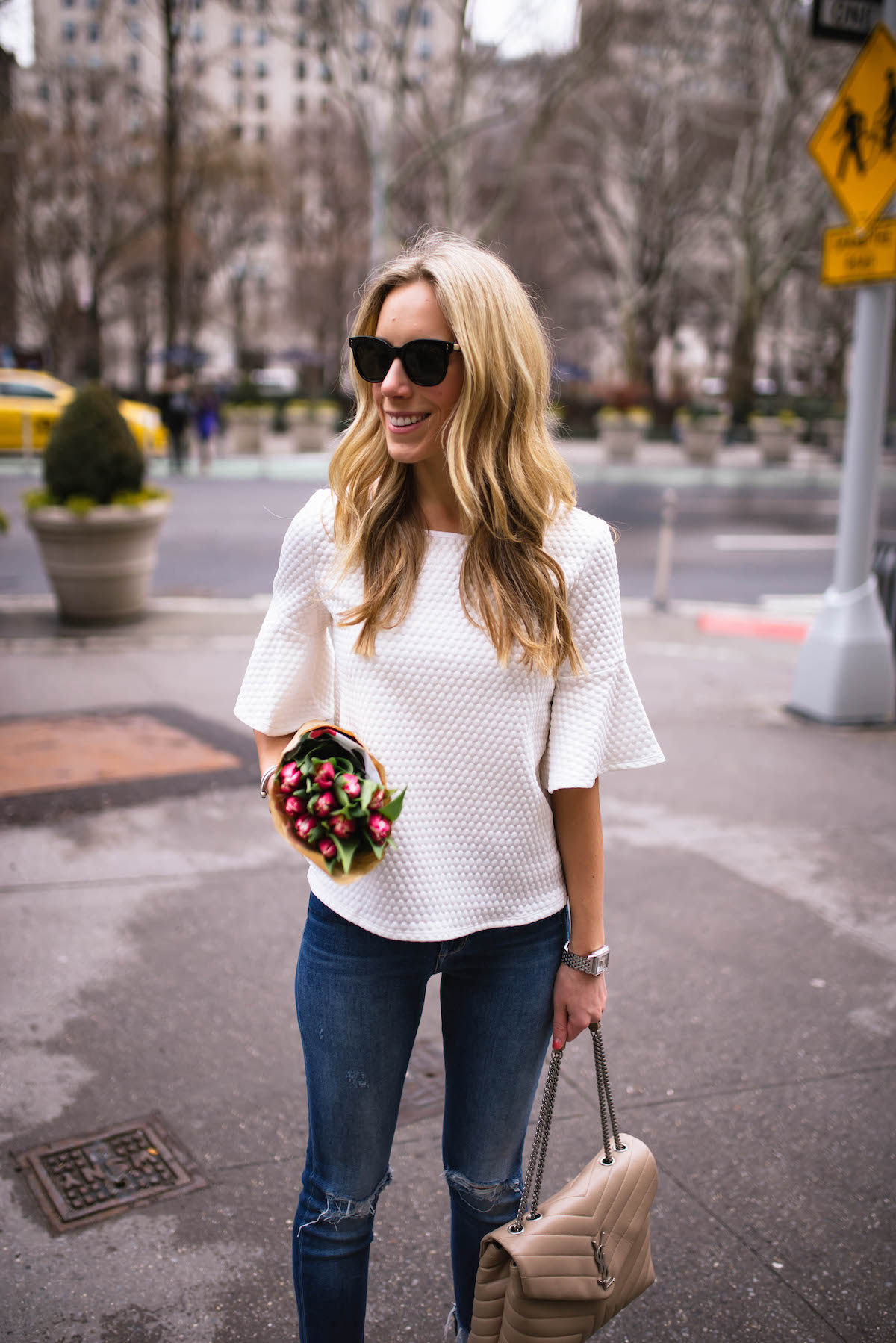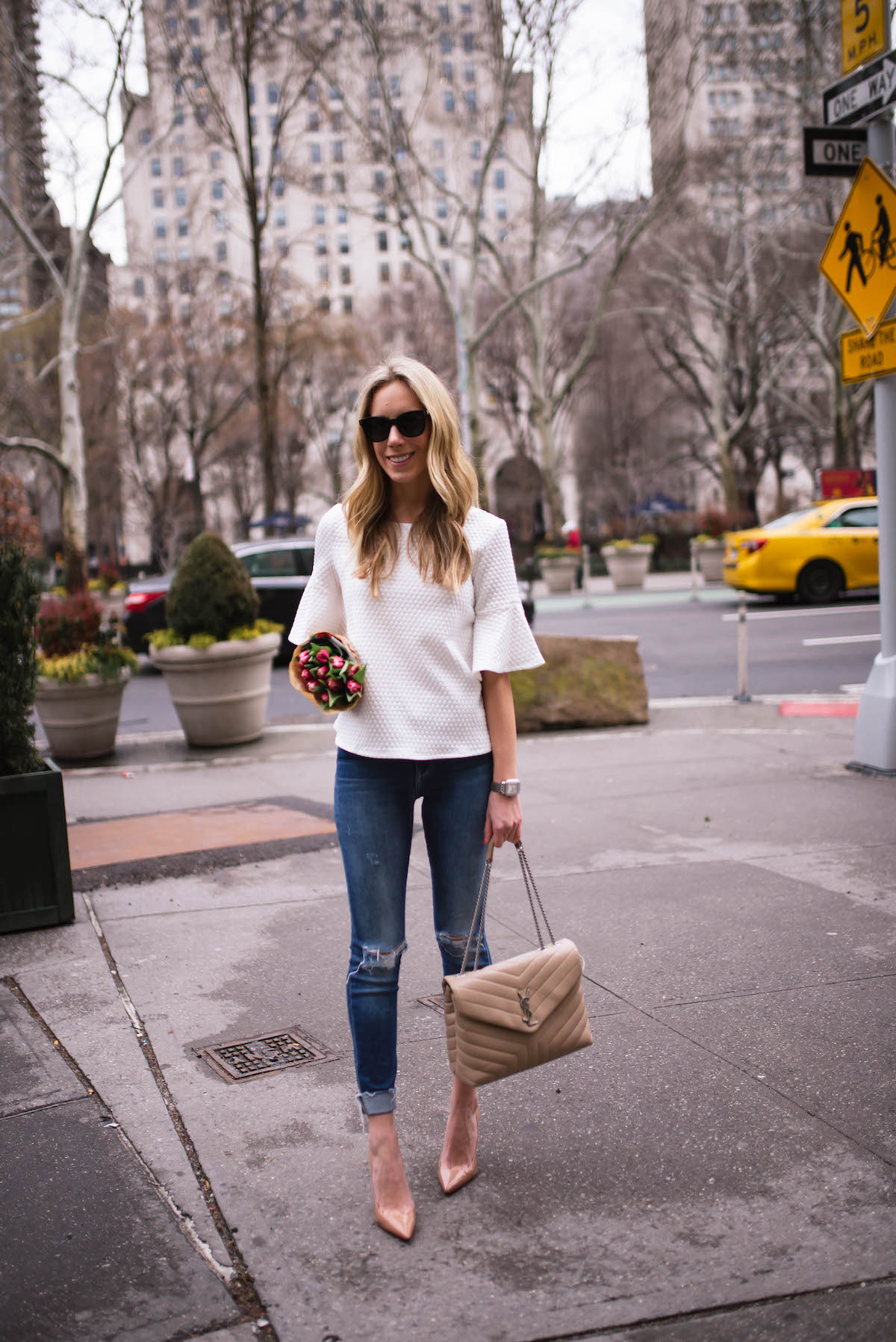 Who else is ready for spring? Is it warming up where you live?
If you're in the same boat as me check out the tops below– a little retail therapy never fails at curing my winter blues 😛
A Few More Affordable Spring Tops To Buy & Wear Now..


- Katie